A quick and easy way to make lasagna. Only one pot and your done in 30 minutes!
29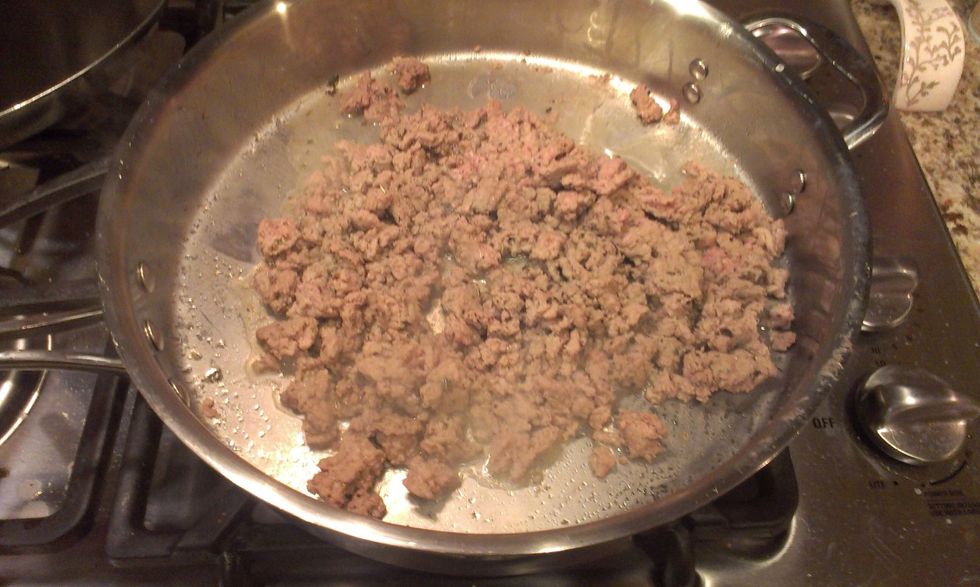 Brown 1lb ground turkey or other ground meat, season to taste.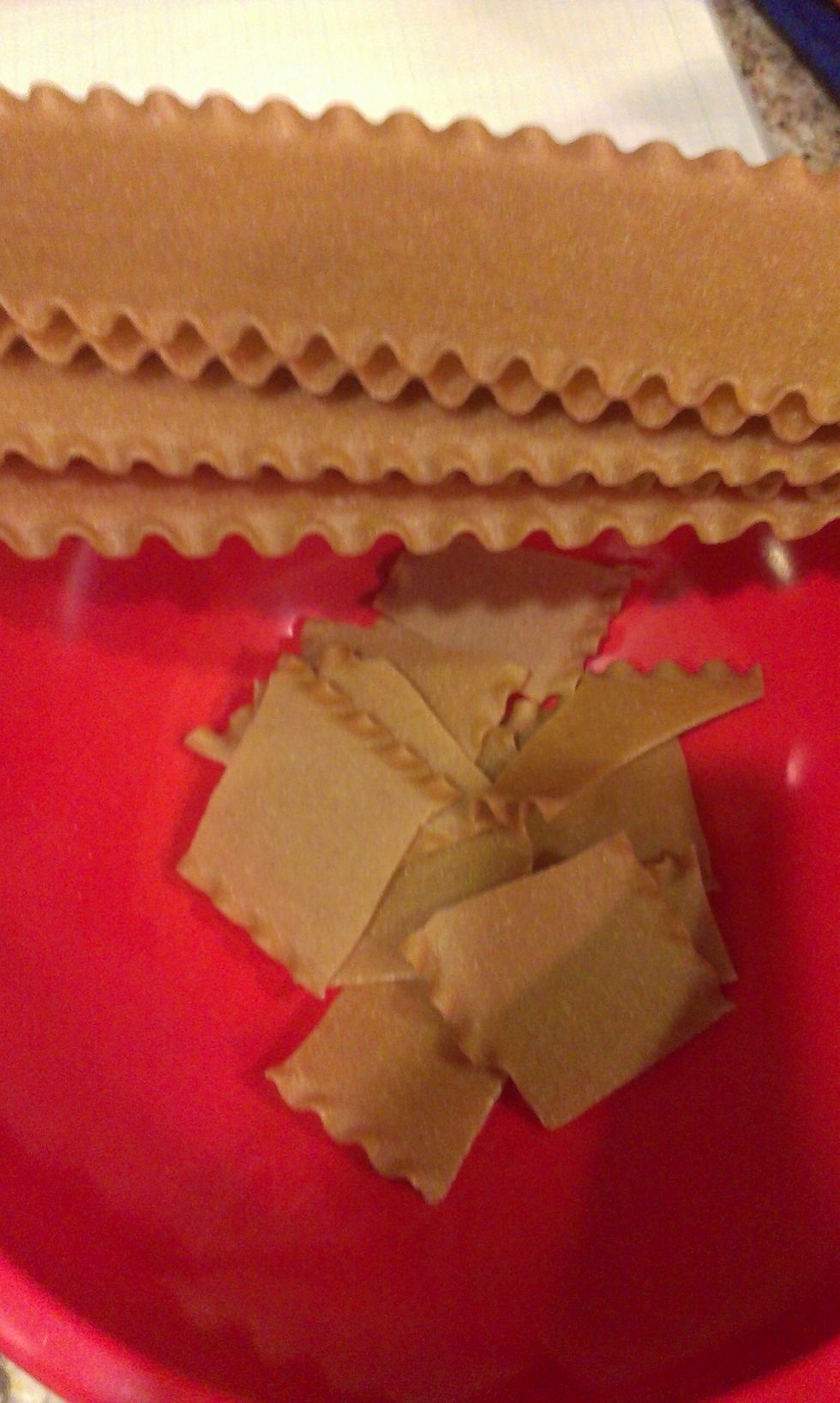 Meanwhile, break half a box of lasagna noodles into smaller pieces.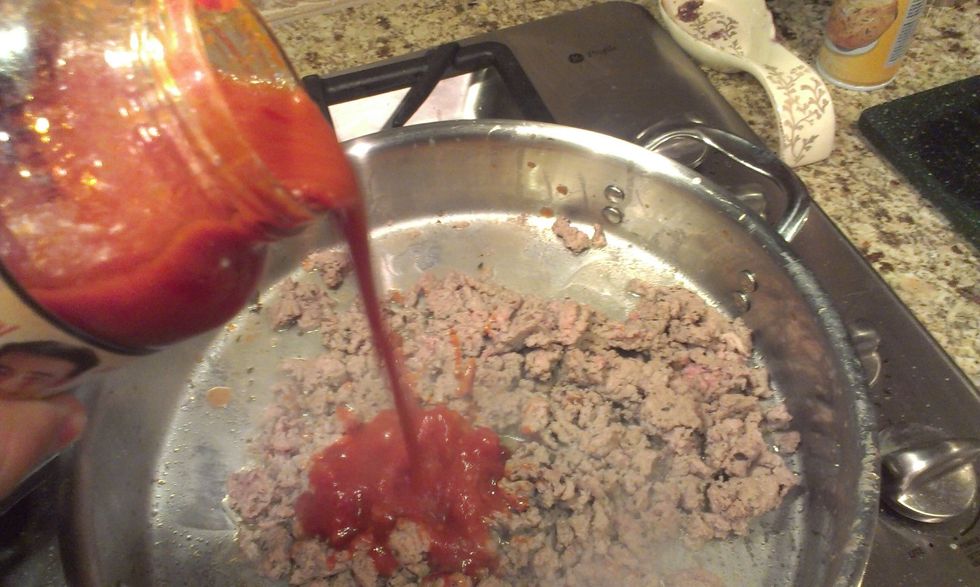 Add a jar or pasta sauce.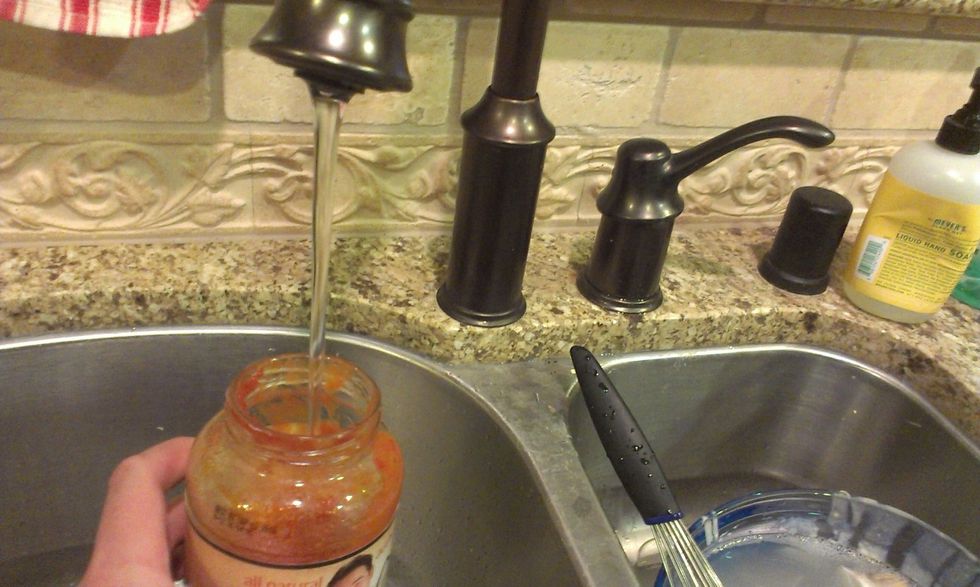 Fill the jar with water until half full. Or is it half empty?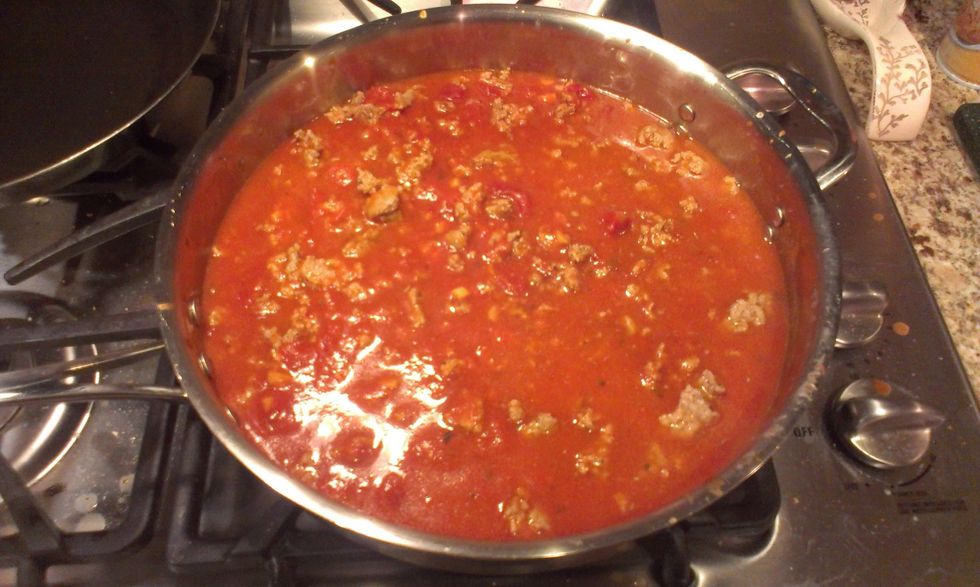 Add water to skillet.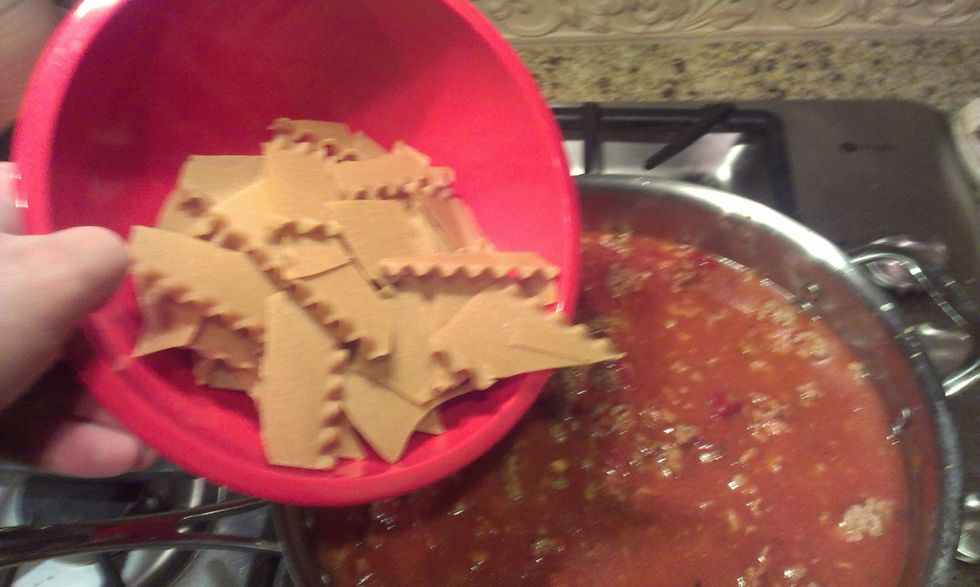 Add lasagna noodles.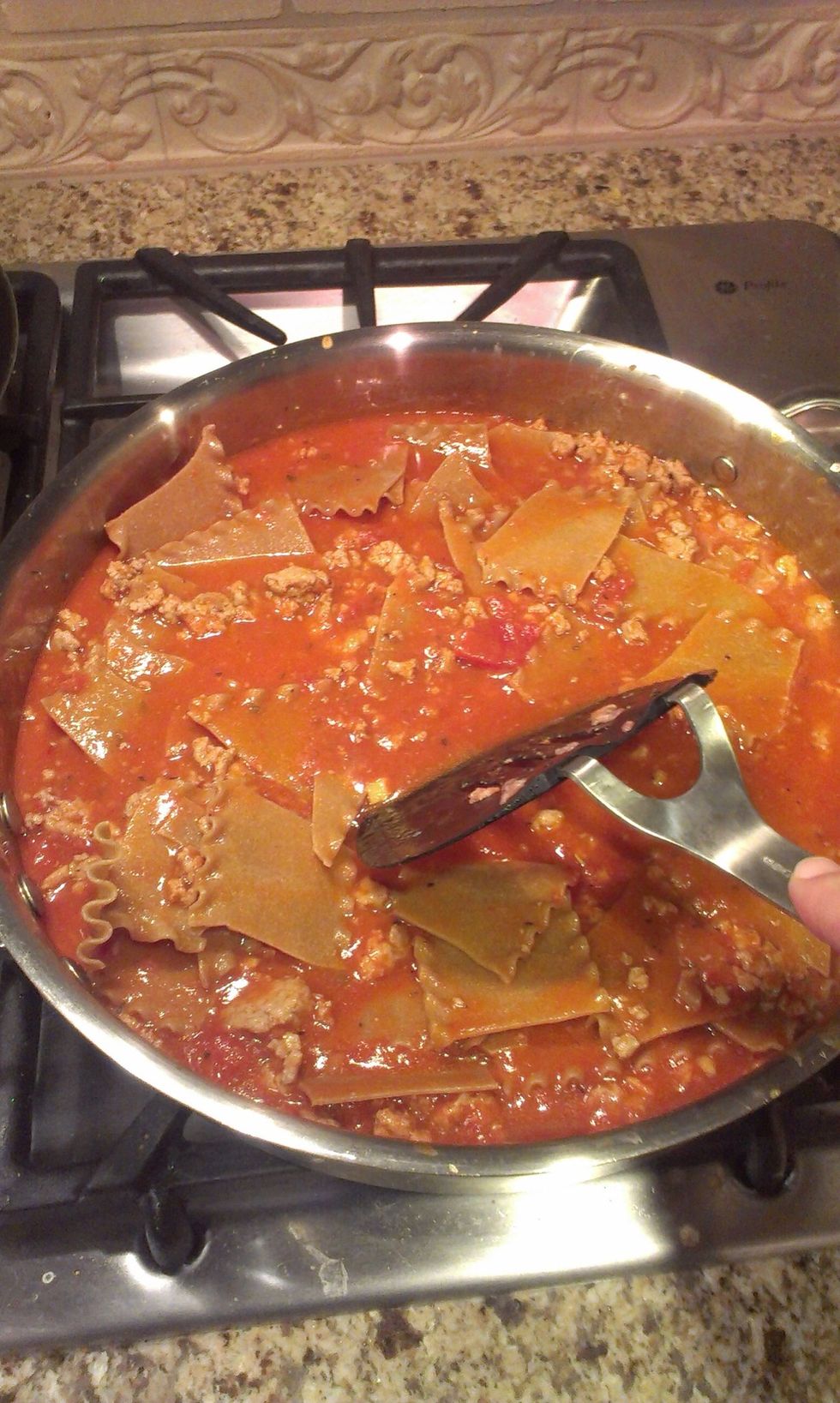 Stir, submerging the noodles.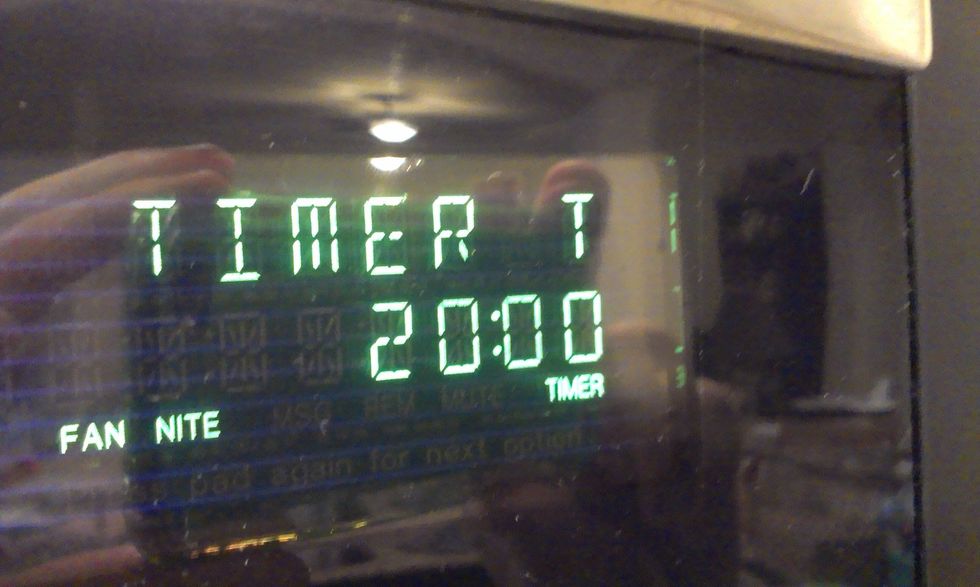 Simmer for 20 to 30 minutes. Stir frequently, don't let the noodles stick to the pan or to one another.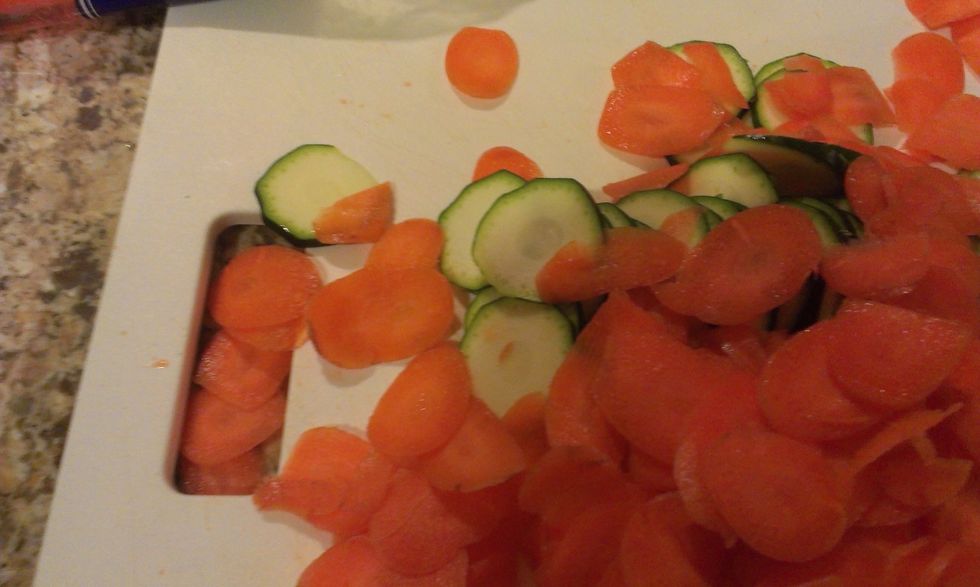 Add veggies after 10 minutes. If you're into that sort of thing.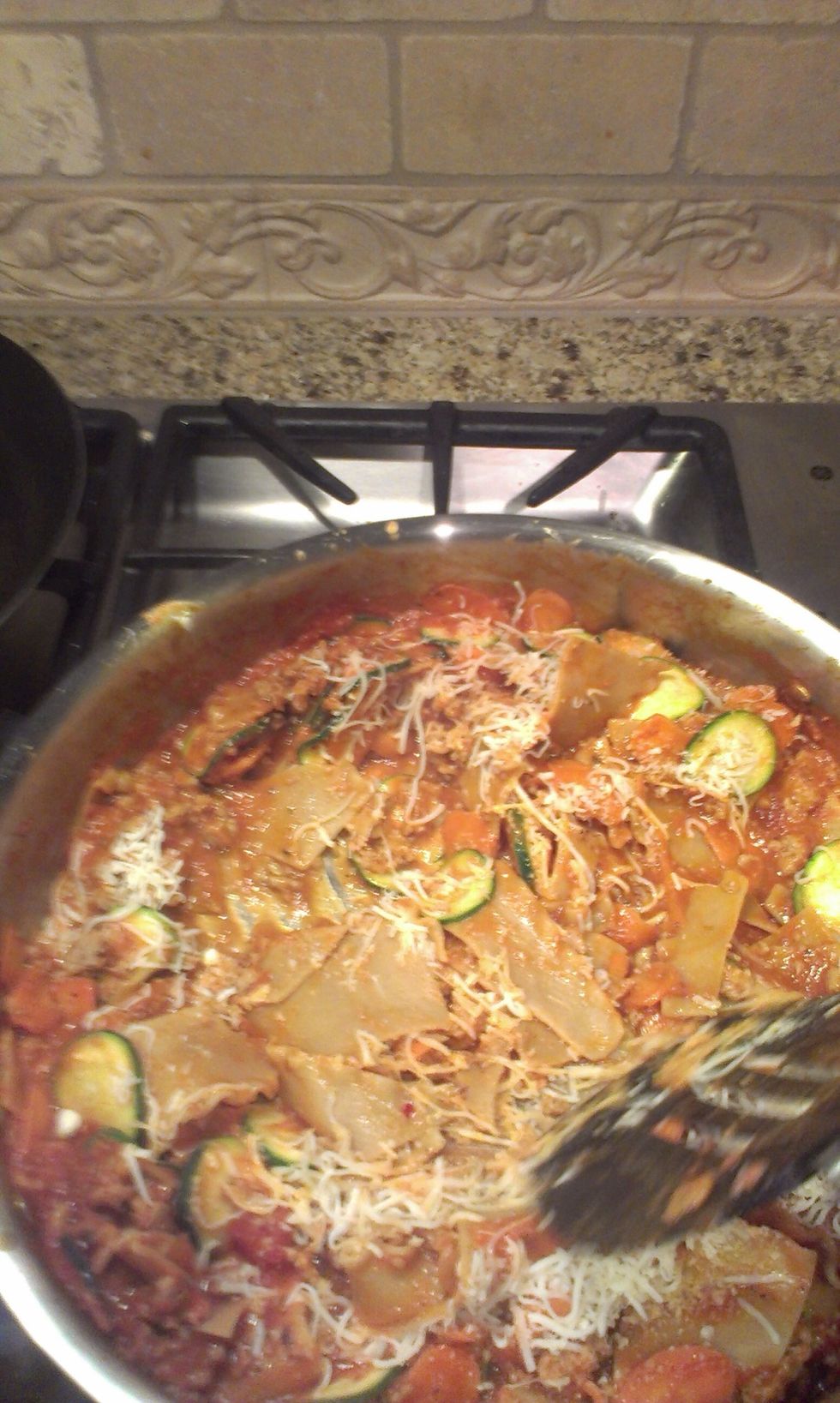 After the noodles are cooked and the sauce is reduced remove from heat and stir in about a half cup Mozzarella and half of the Parmesan.
Top with the rest of the Mozzarella, Parmesan, and all the ricotta. Season with salt and pepper.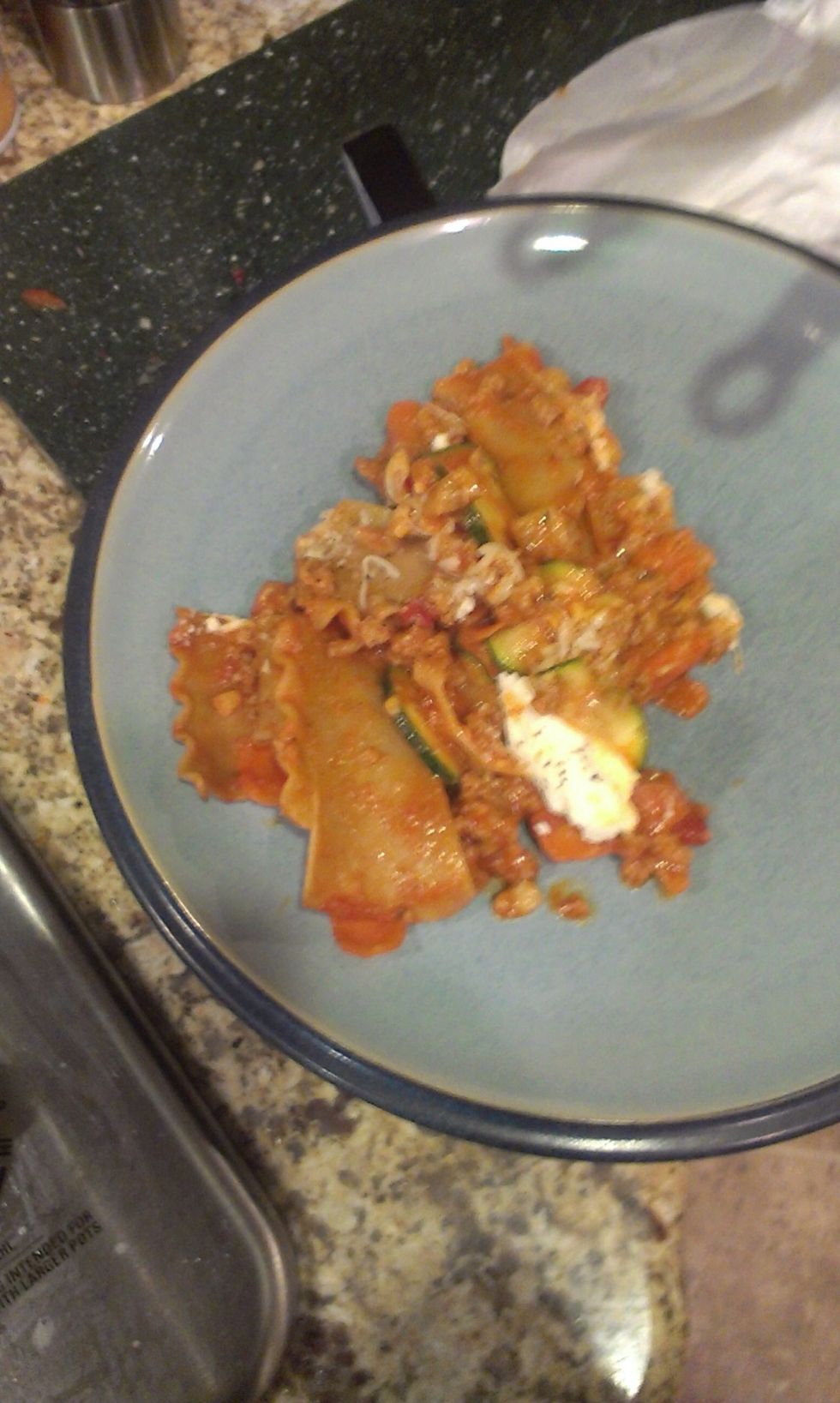 Serve and enjoy.
1/2 Box lasagna Noodles
1.0 Jar pasta sauce
1.0lb Ground turkey or beef
1.0c Mozzarella
1/2 Container ricotta
1/4c Parmesan Cheese
Salt, pepper, spices
1.0 Large skillet
style="margin-bottom:60px;">