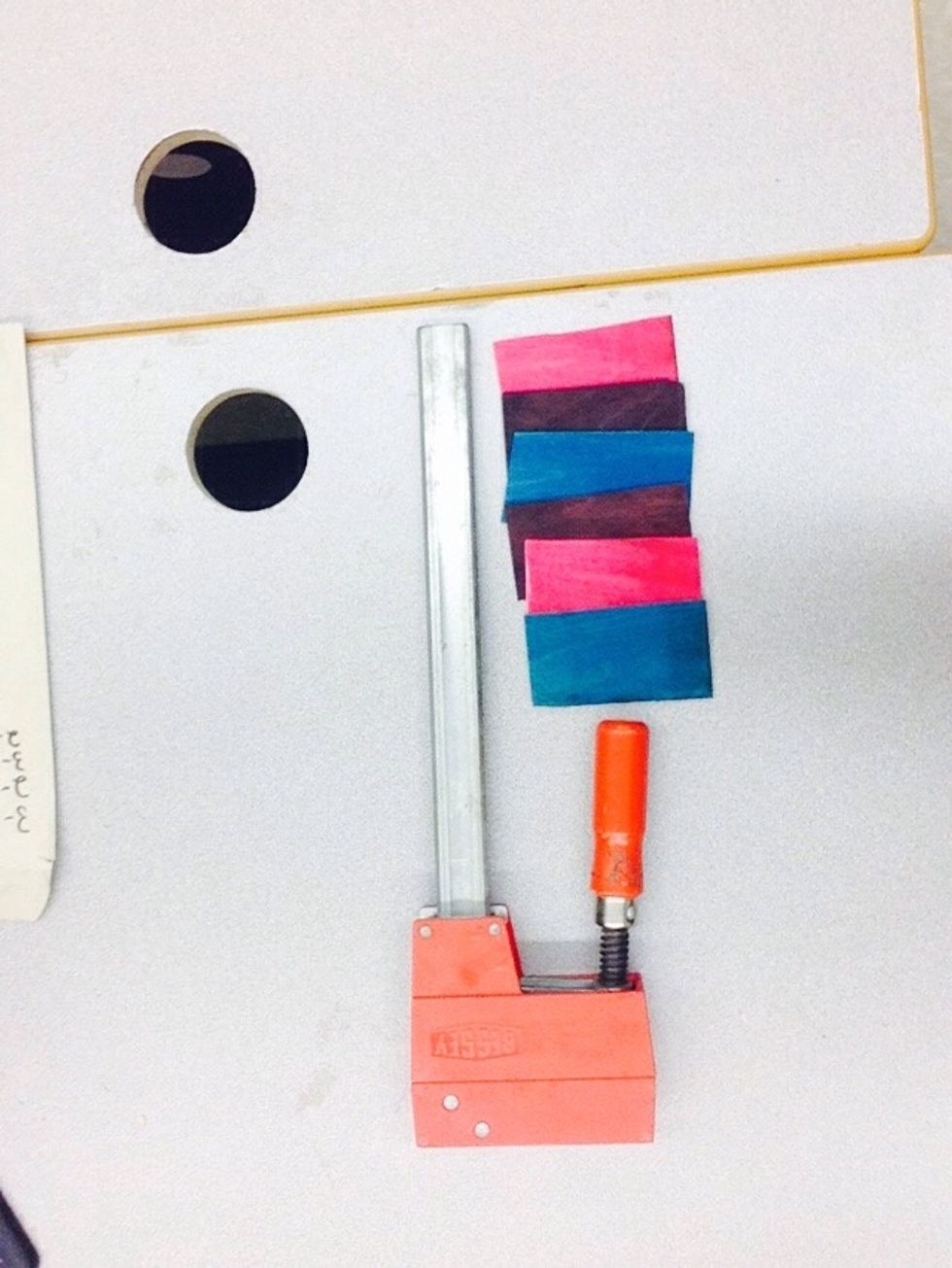 First you will need 7 veneers of your choice and a clamp.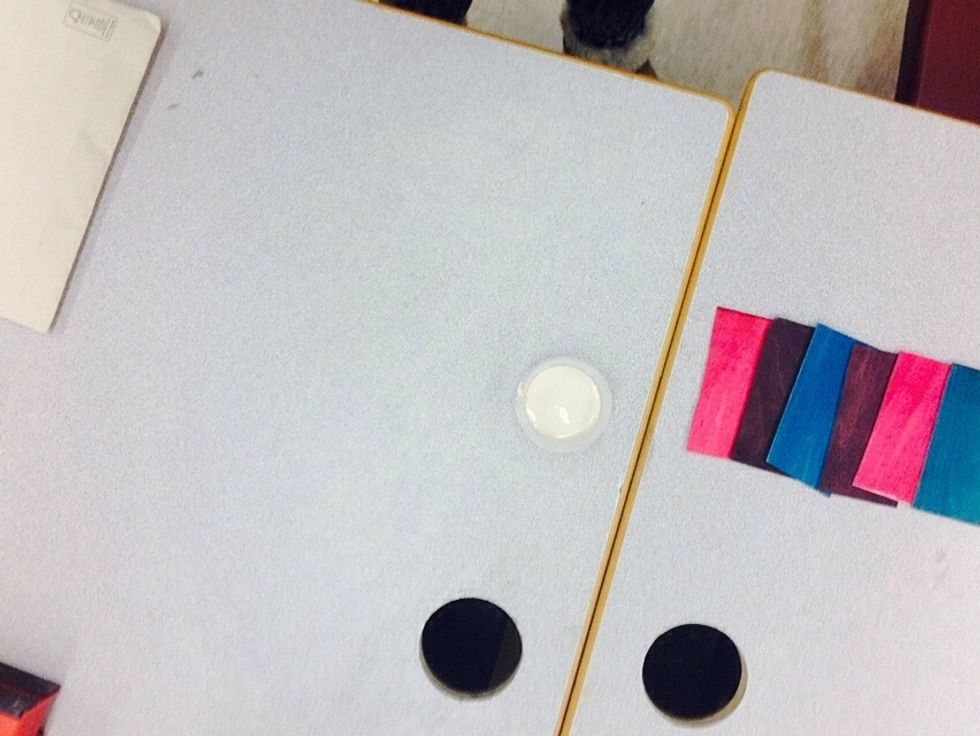 Then you will need a little bit of wood glue.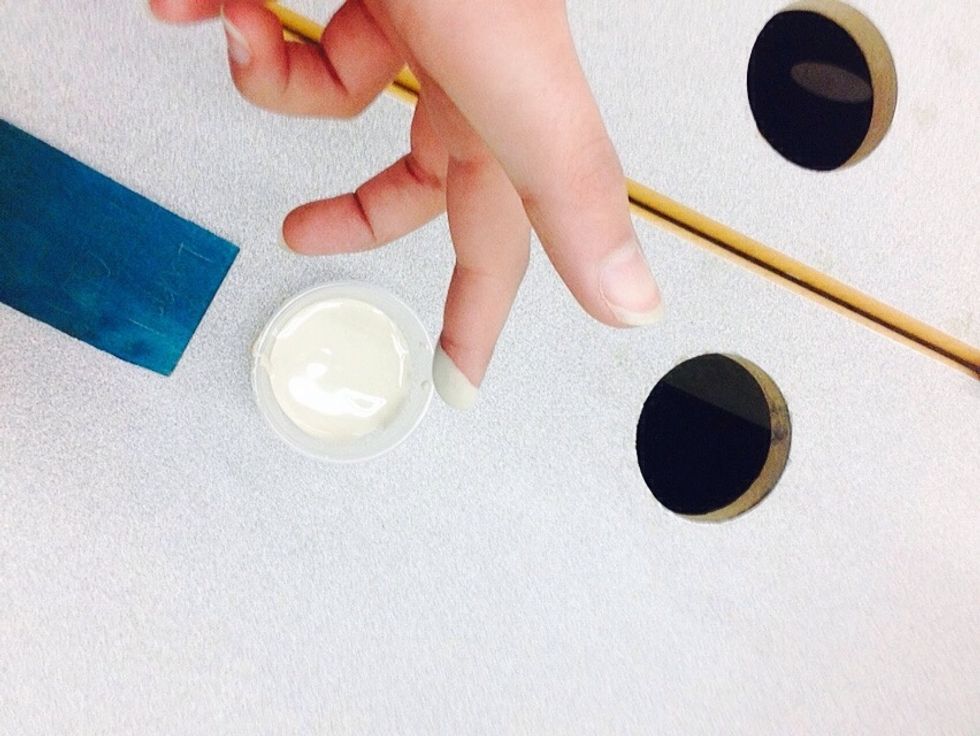 Then Take some wood glue and put it on your finger.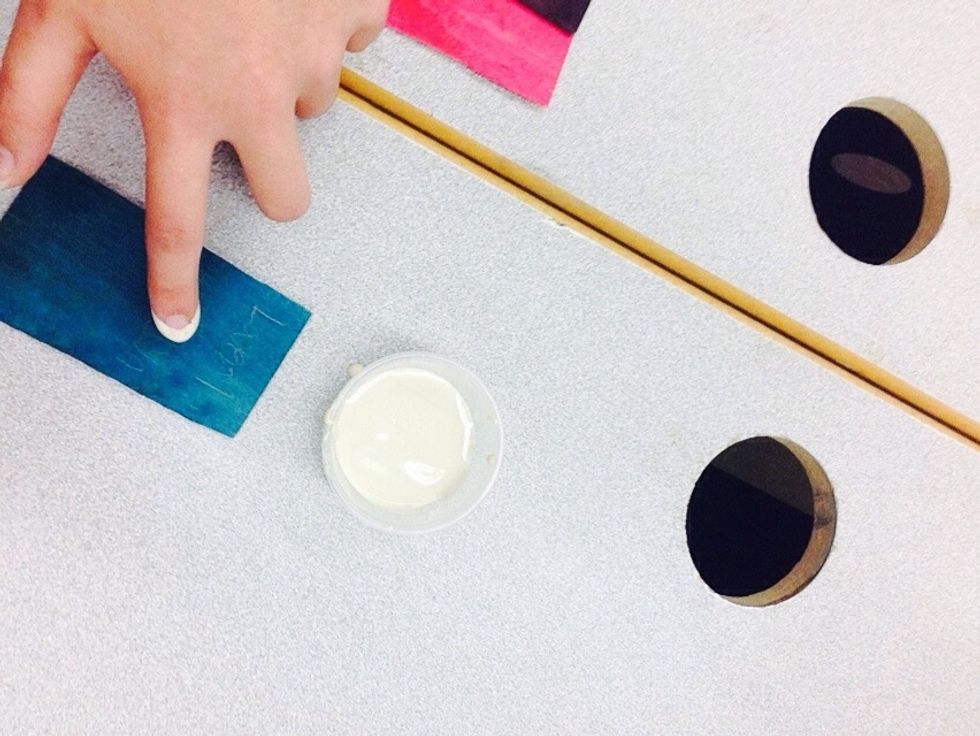 After that you will need to put the glue on one side of your Veneer.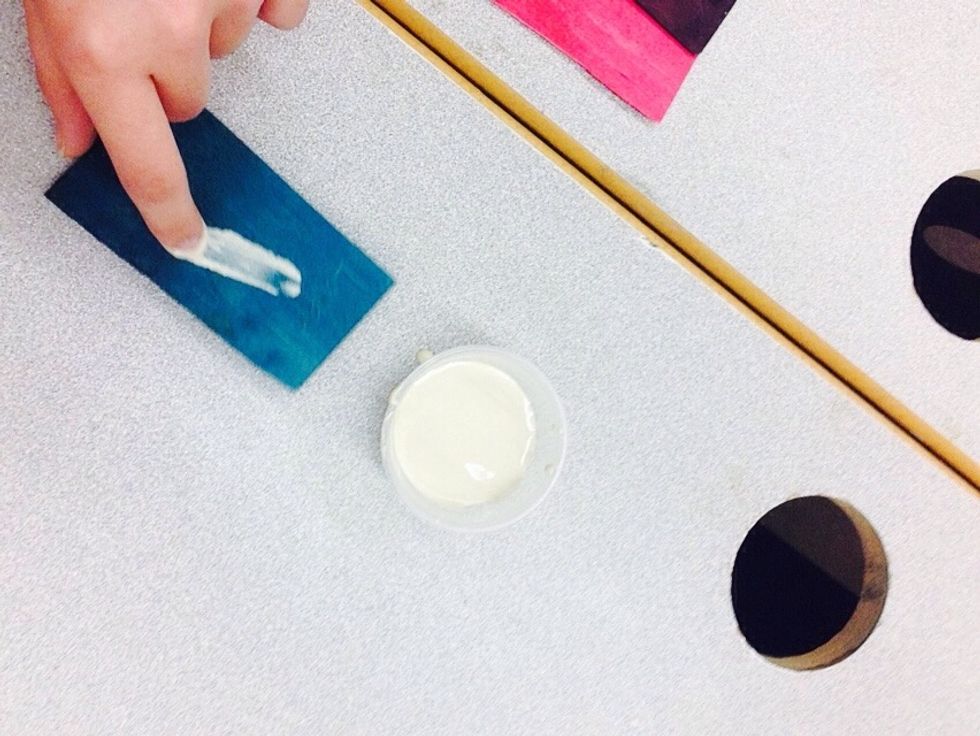 Then spread it all around
After that you are done you need to grab another Veneer.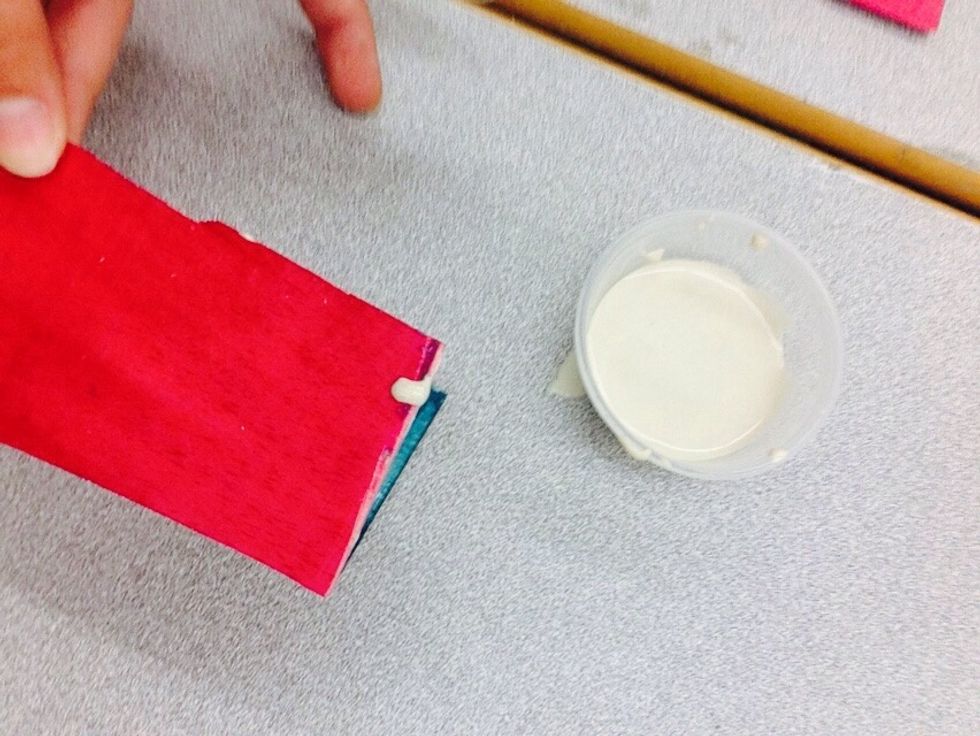 Then put the glue on both sides of the Veneer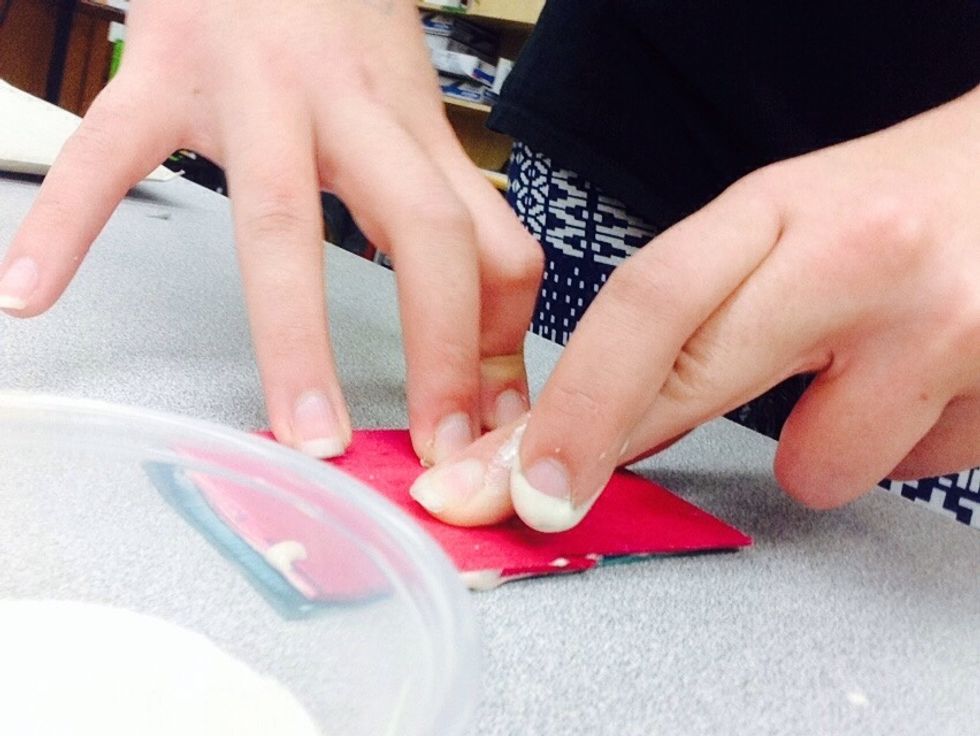 Then press them altogether.
Grab your other Veneer and put glue on one of the sides then press it down.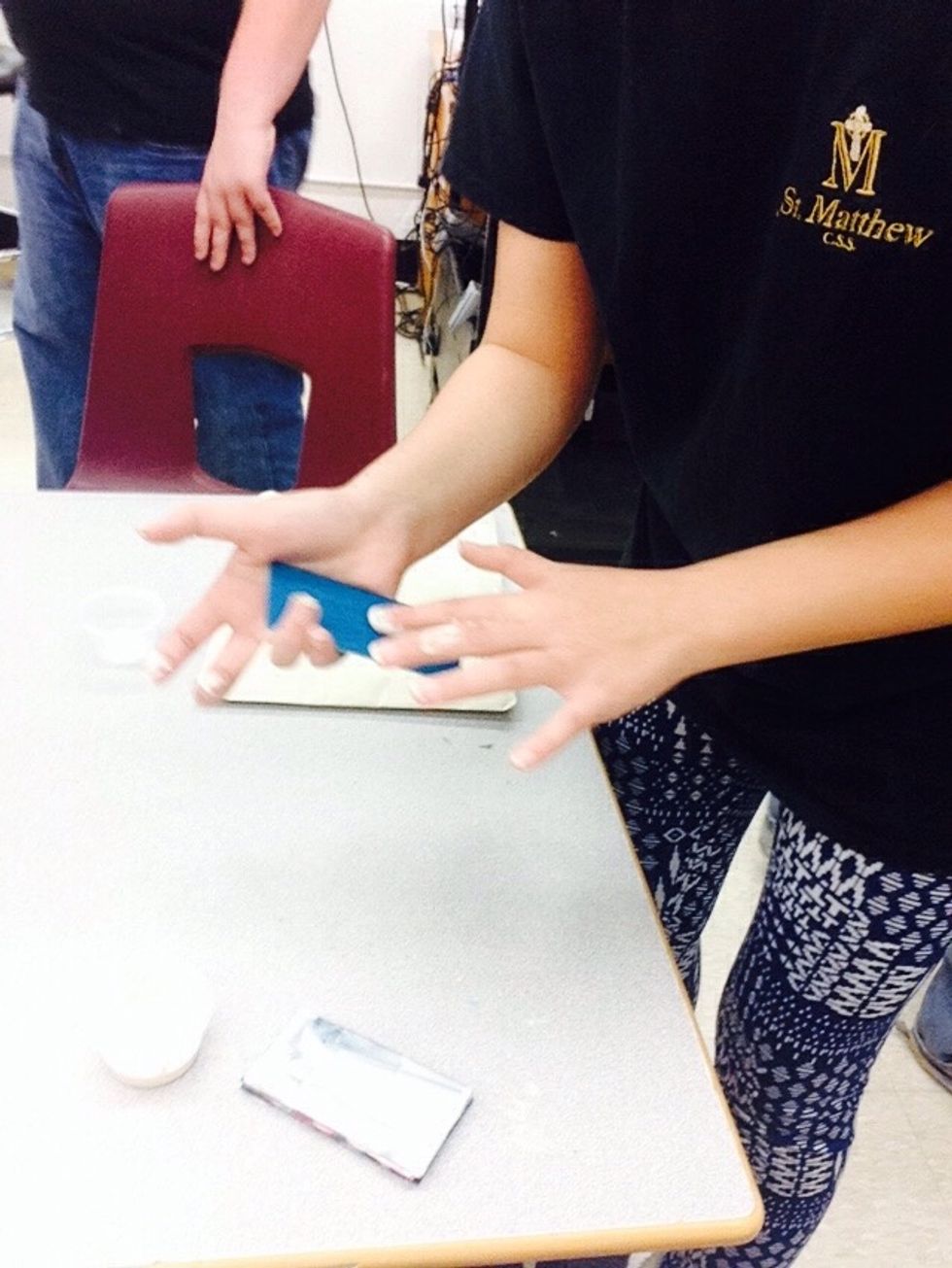 Then continue those steps until you are done.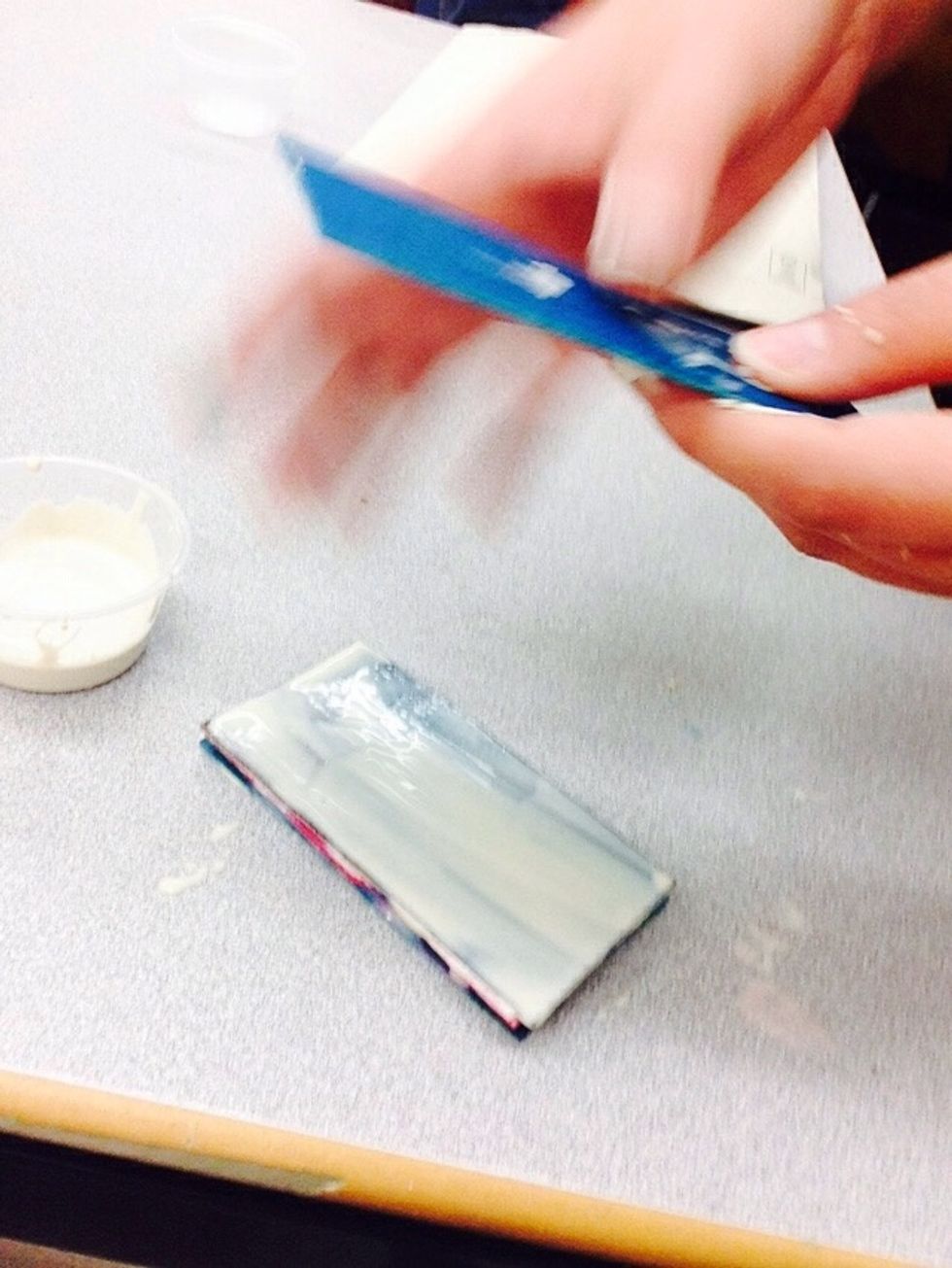 Continue the same step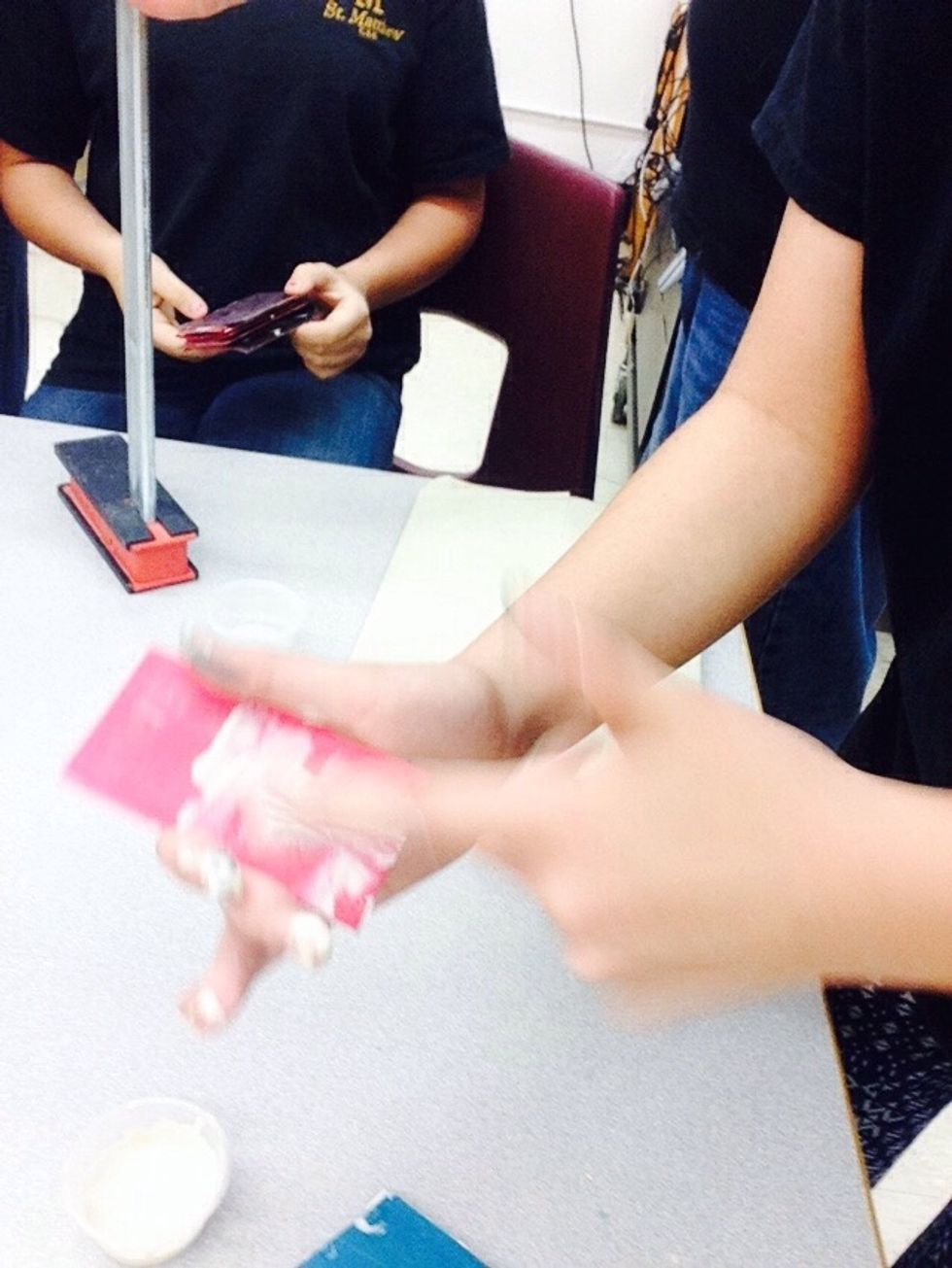 For the last veneer you only need to put glue on one side of the veneer.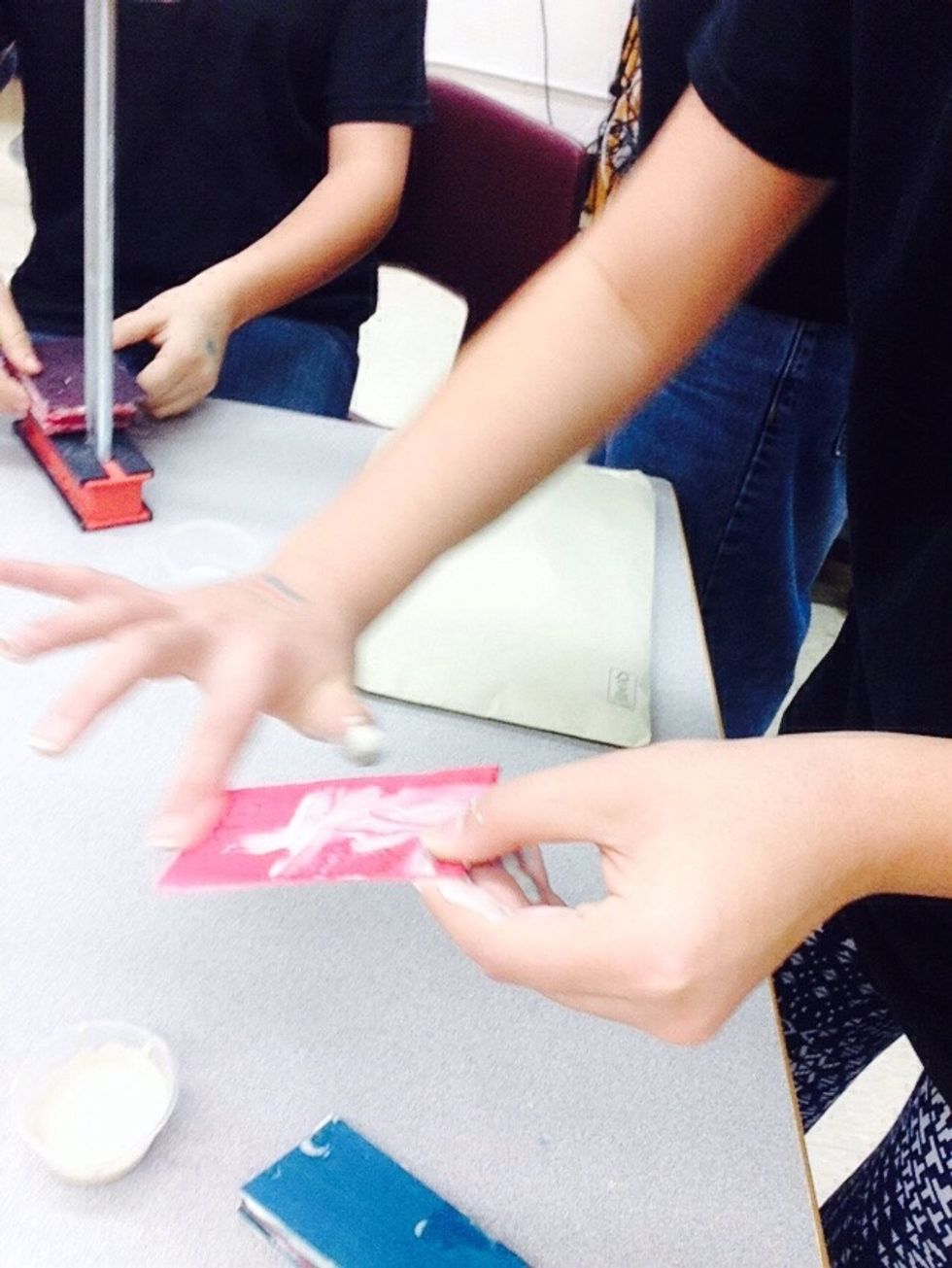 Make sure you spread it out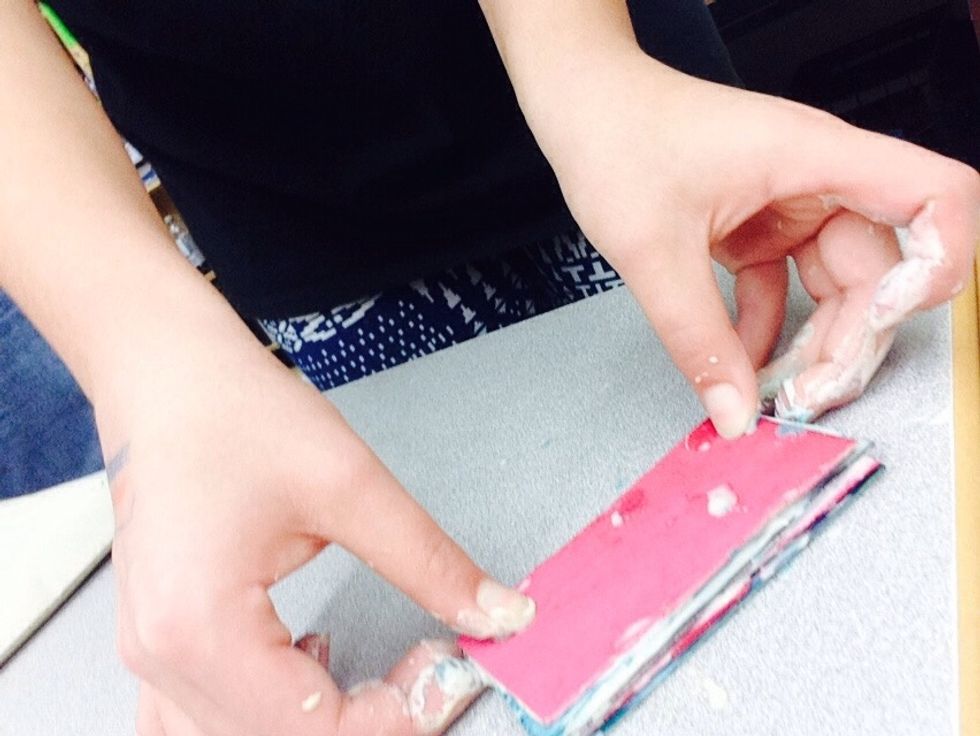 Make sure you press it together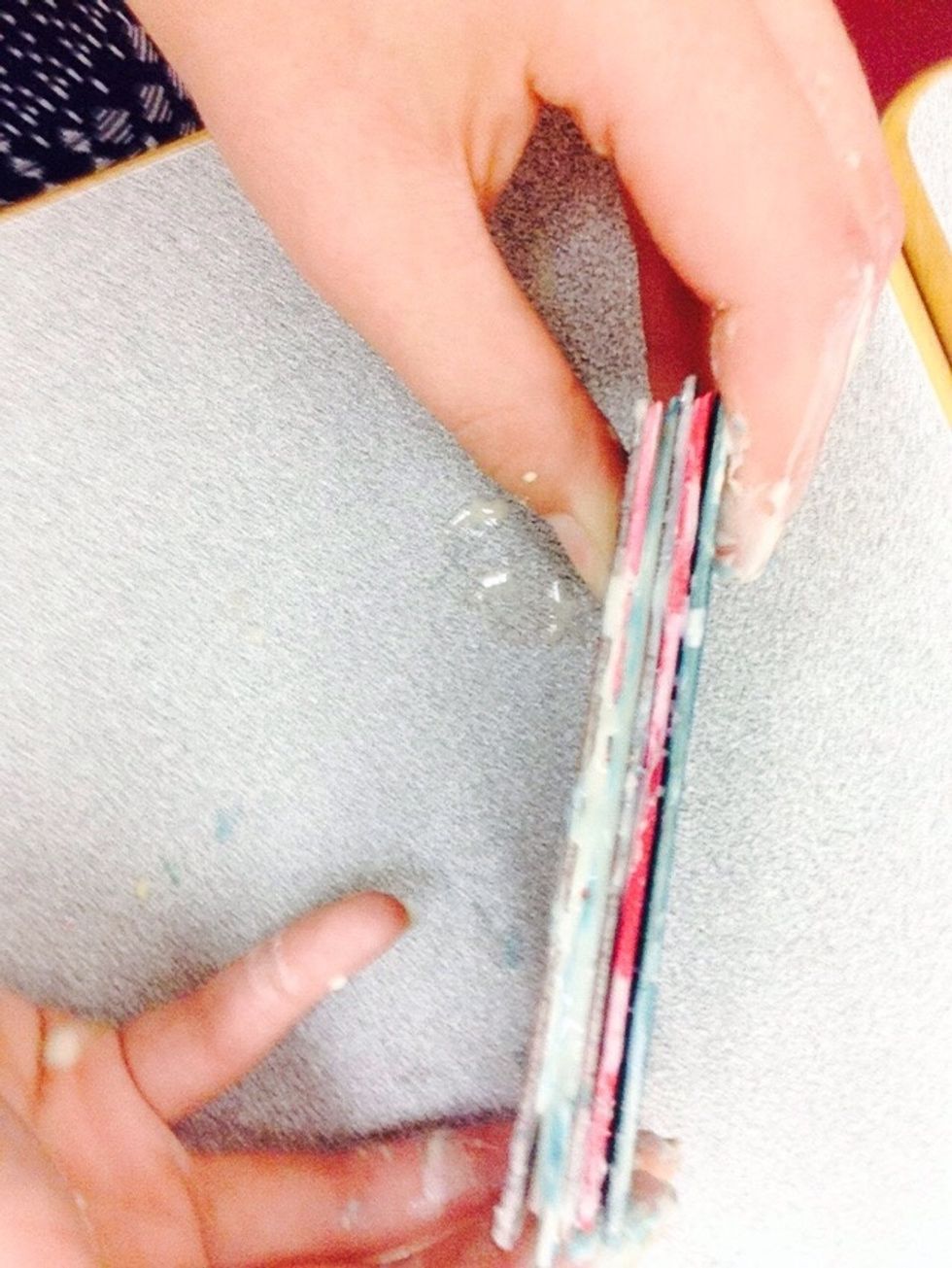 Then you need to line up one side making sure they are not uneven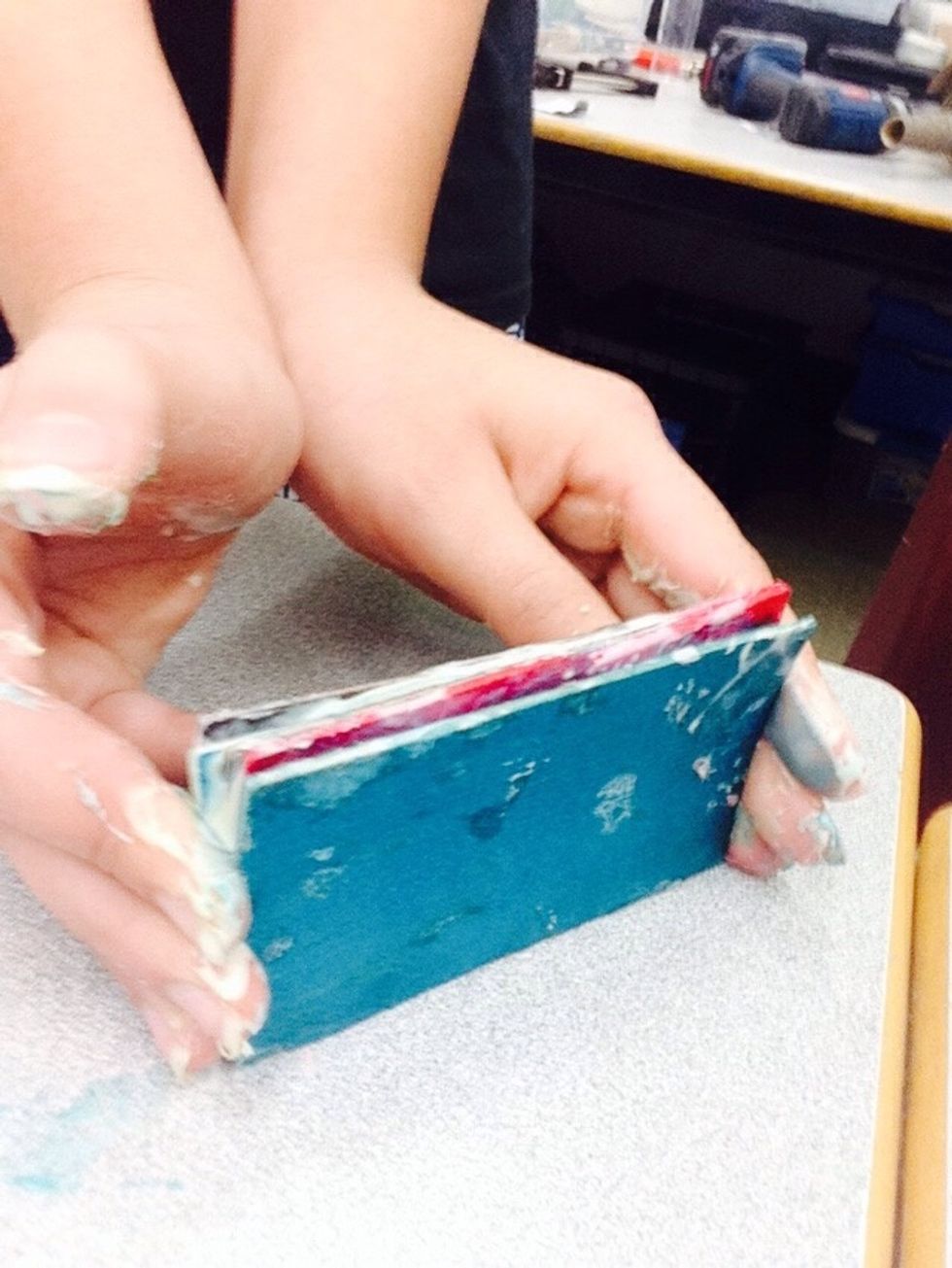 Line it up with the table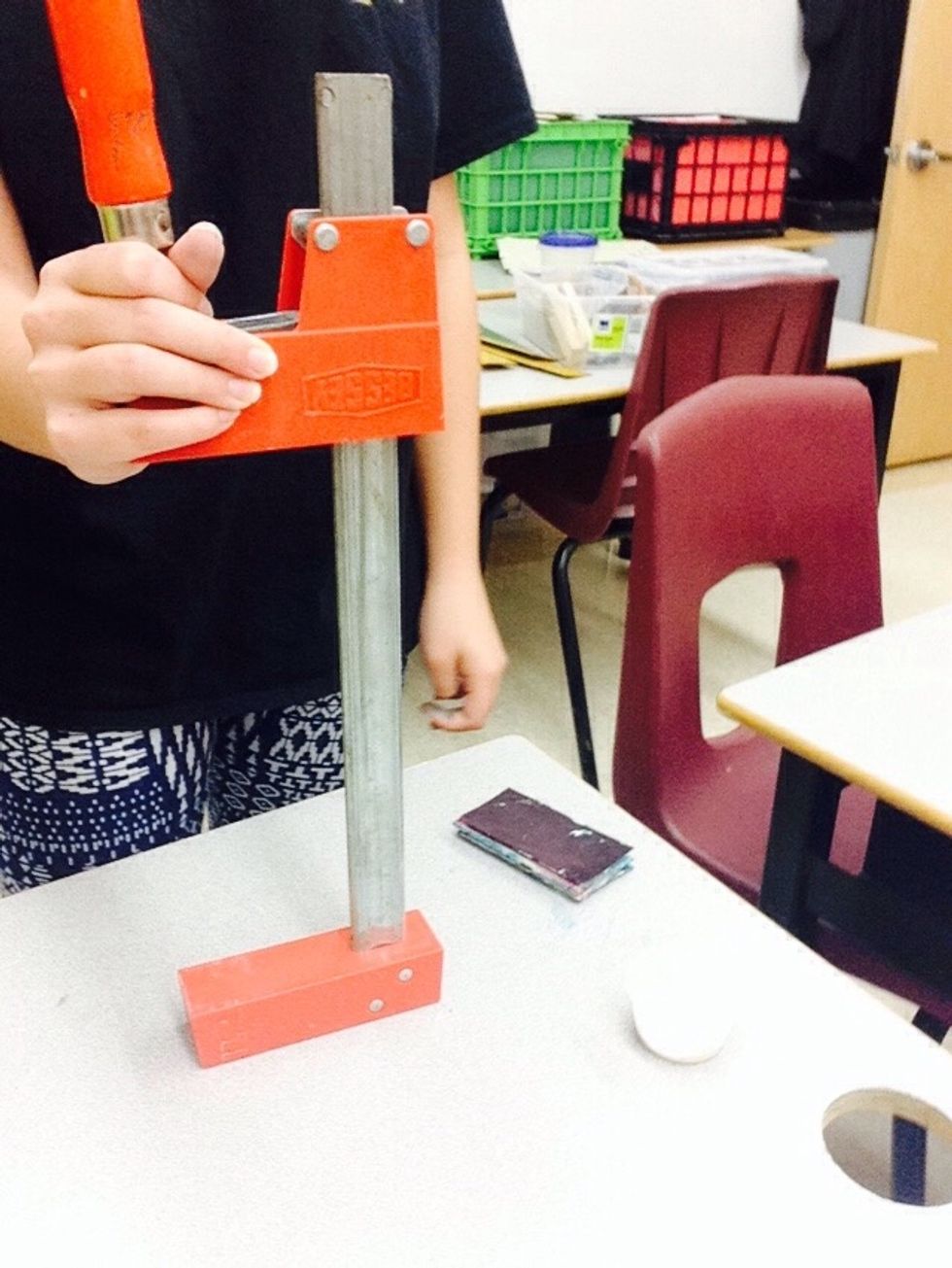 Then you need to take your clamp an open it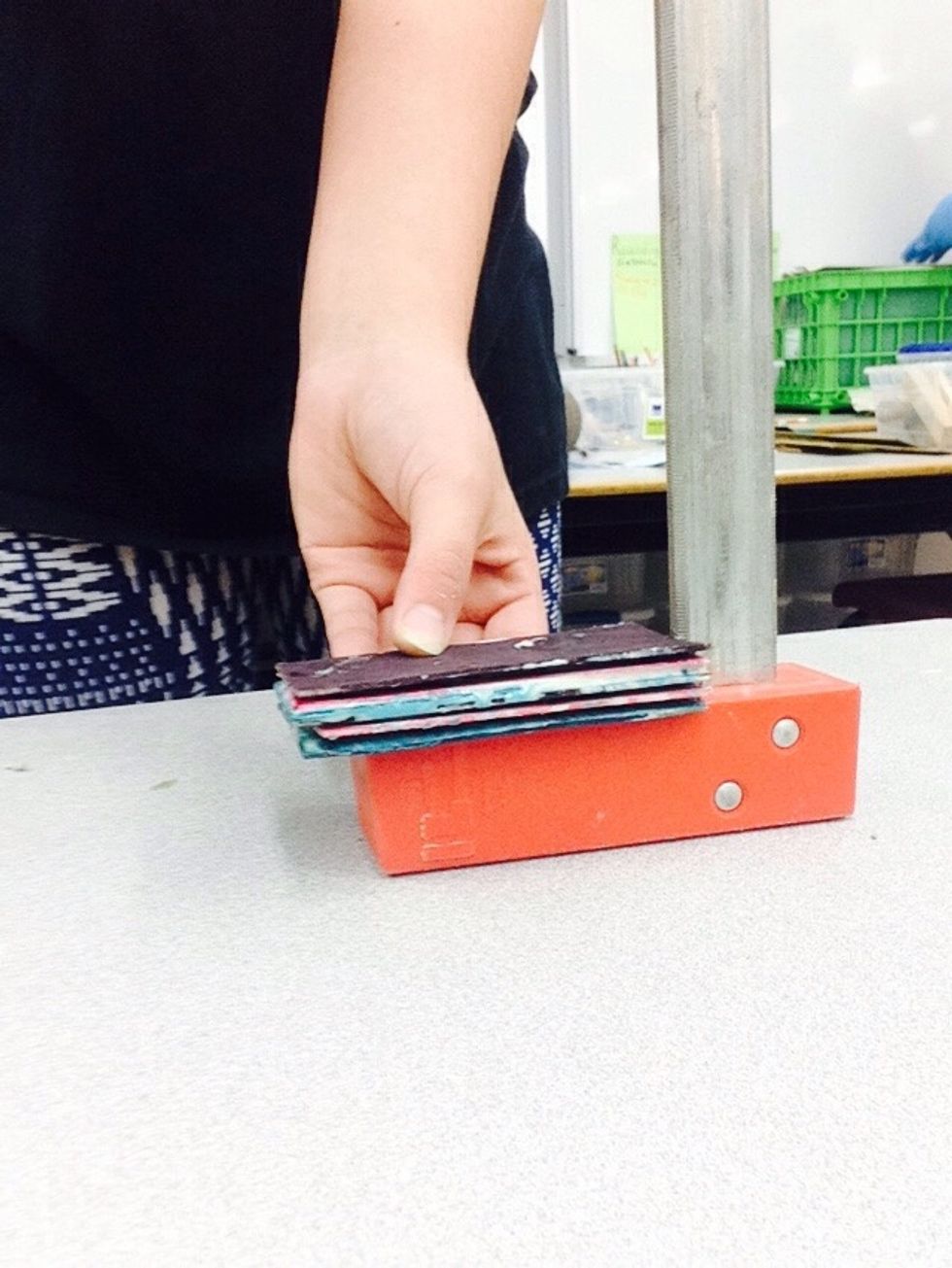 Then get your partner to holed it open while you put your veneer under it.
Then get your partner to close it slowly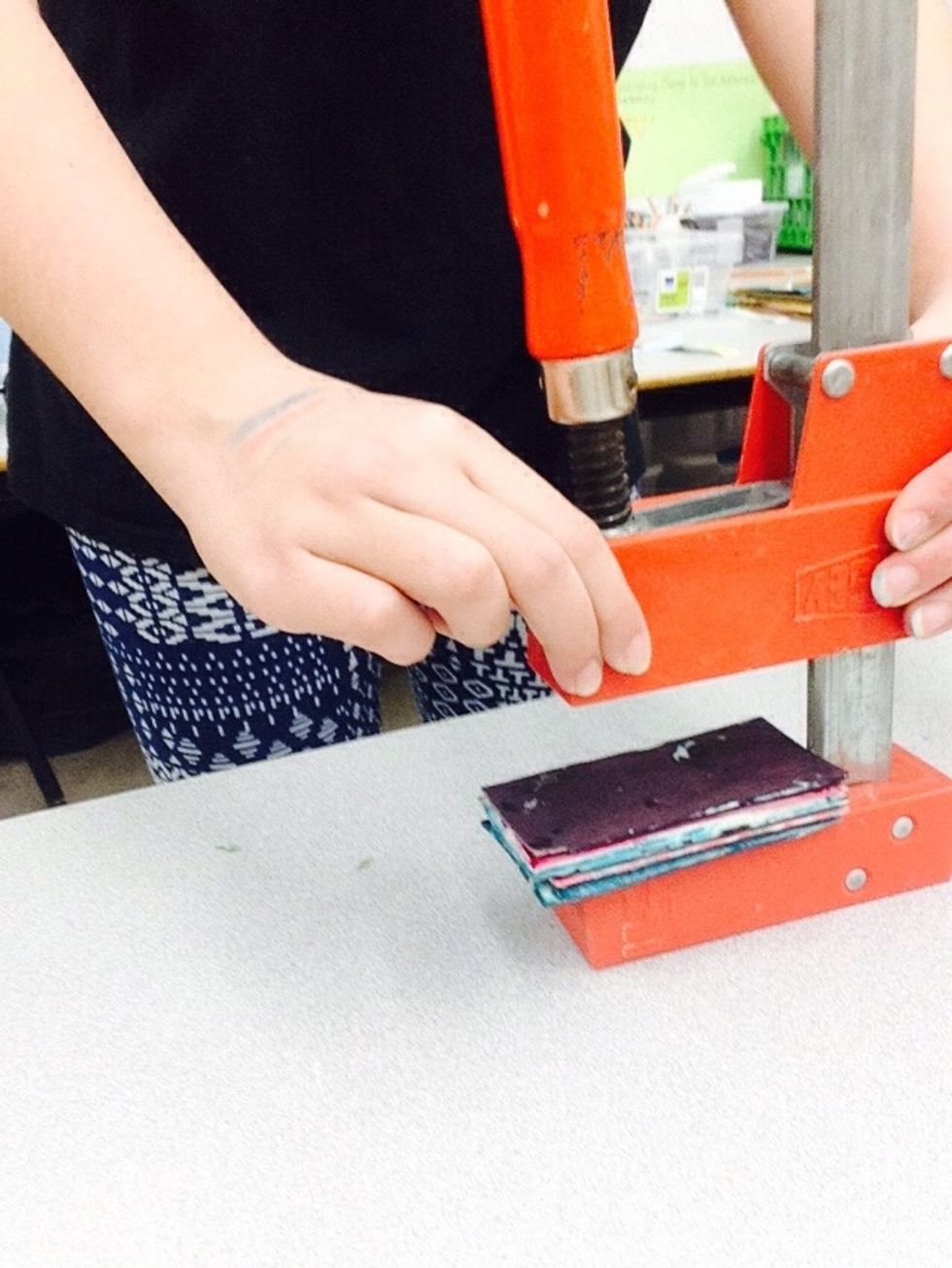 Now make sure you put your veneer all the way to the back. Then you also want to make sure it is lined up so they look almost equal.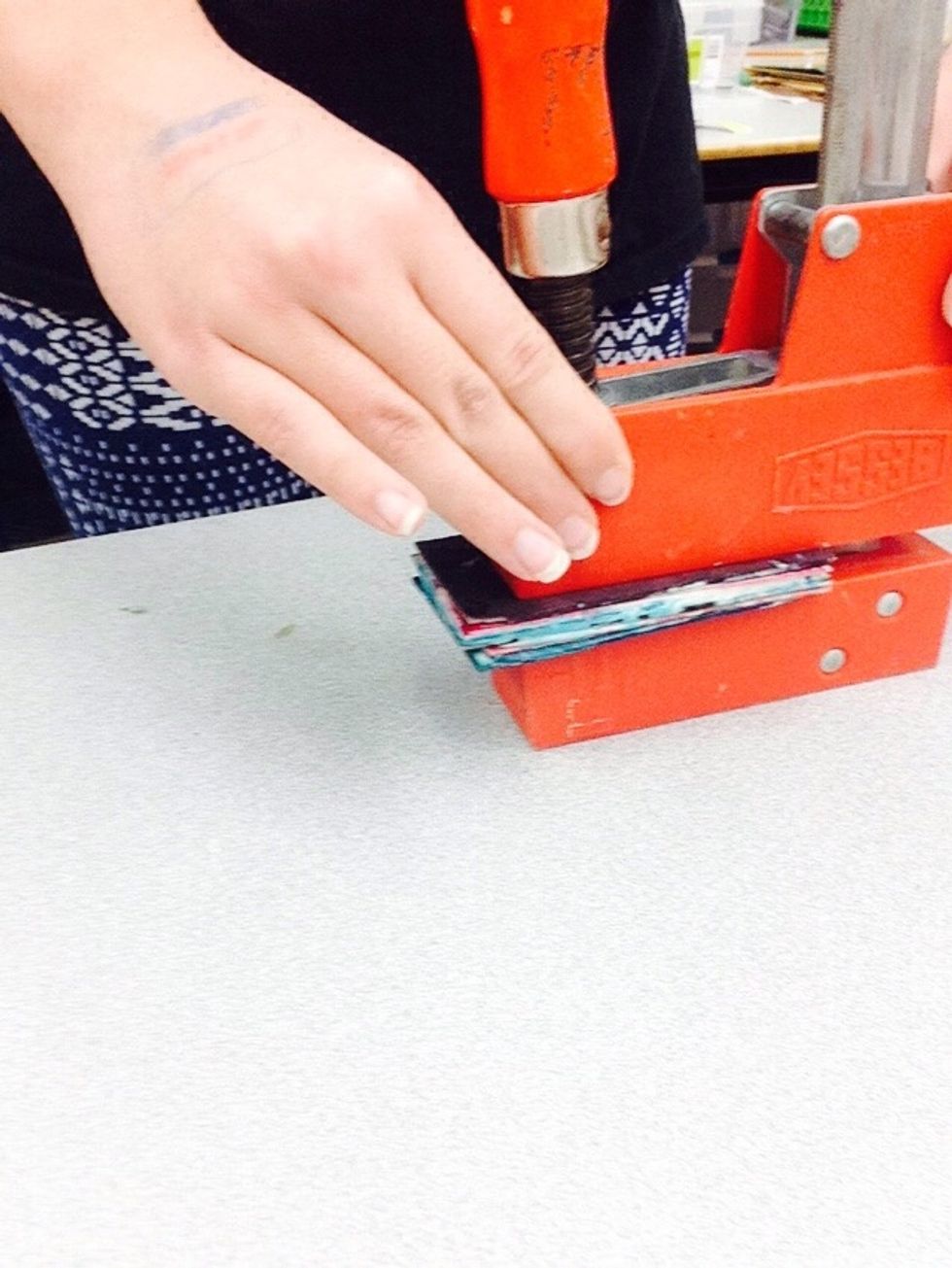 Make sure it's lined up
Then you need to tighten it up.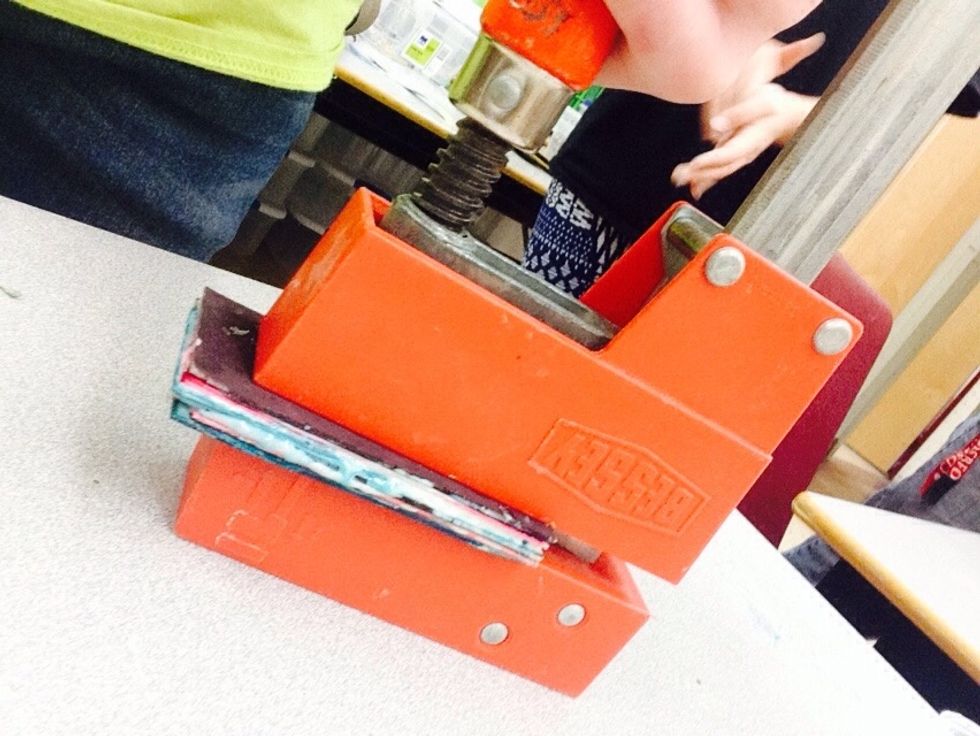 Until you see the glue come out of the sides.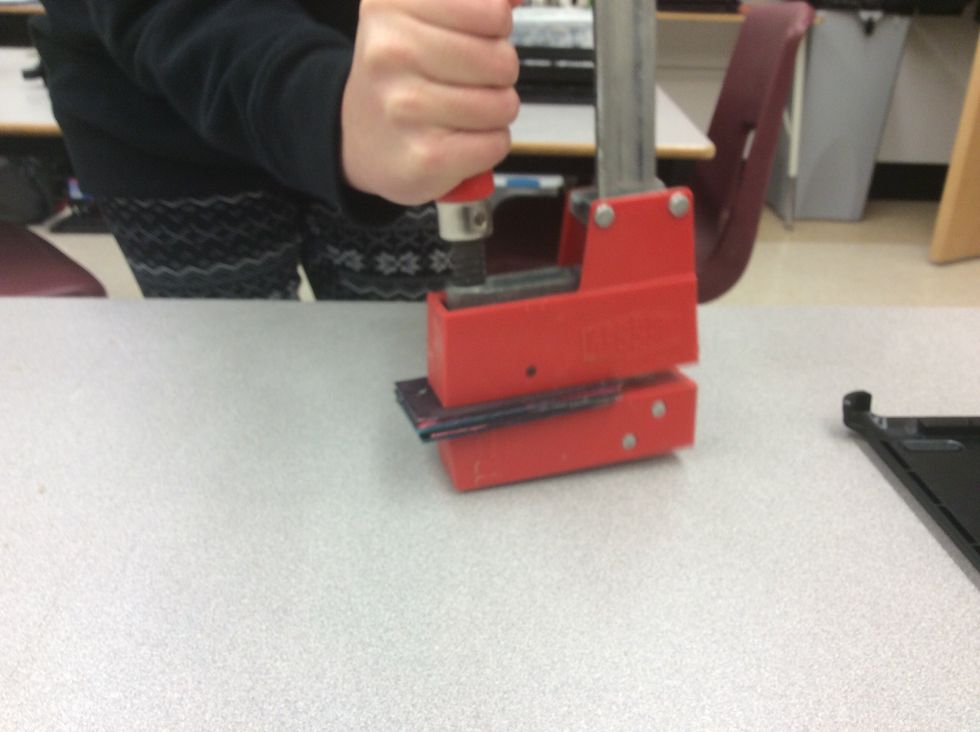 Wait for 6 to 8 hours until it is dry.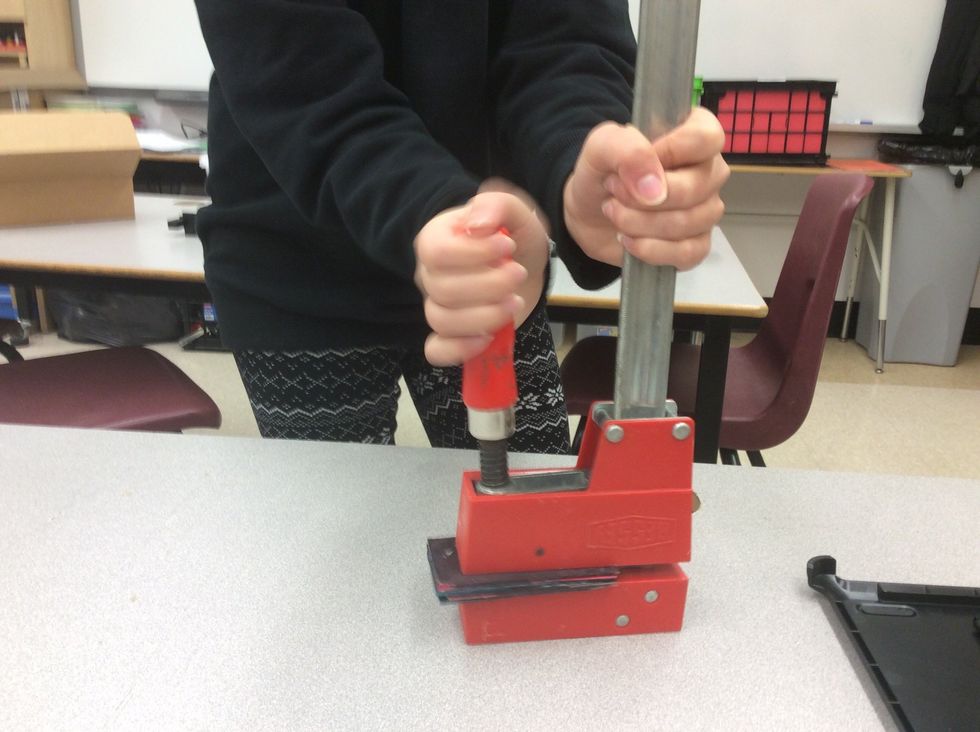 After 6 to 8 hours you can take it out of the clamp.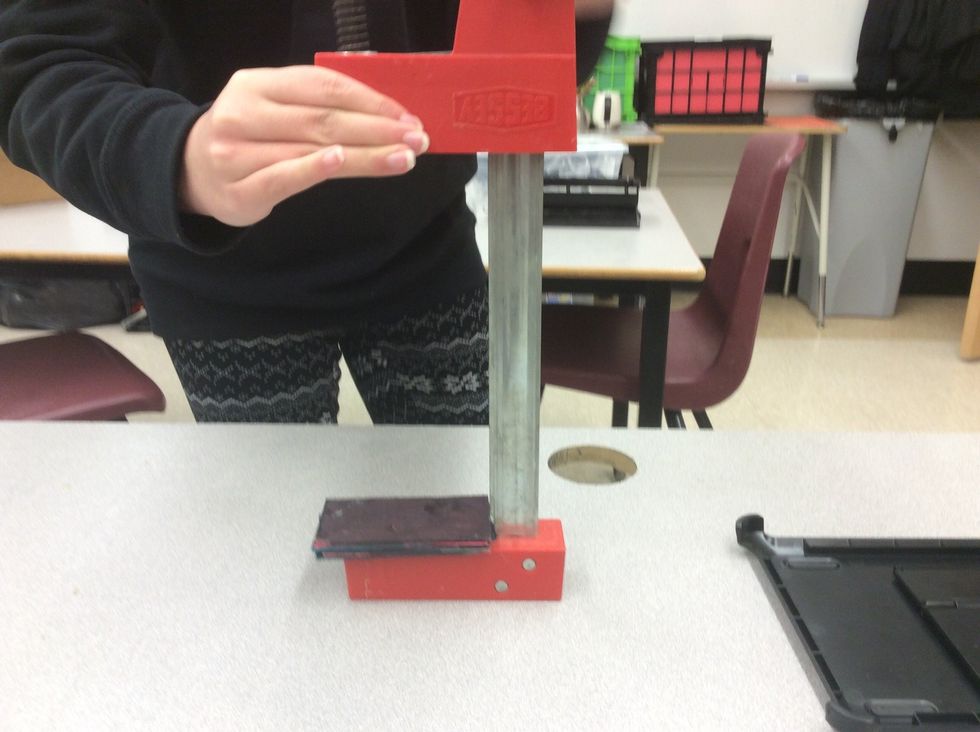 Then Open the clamp.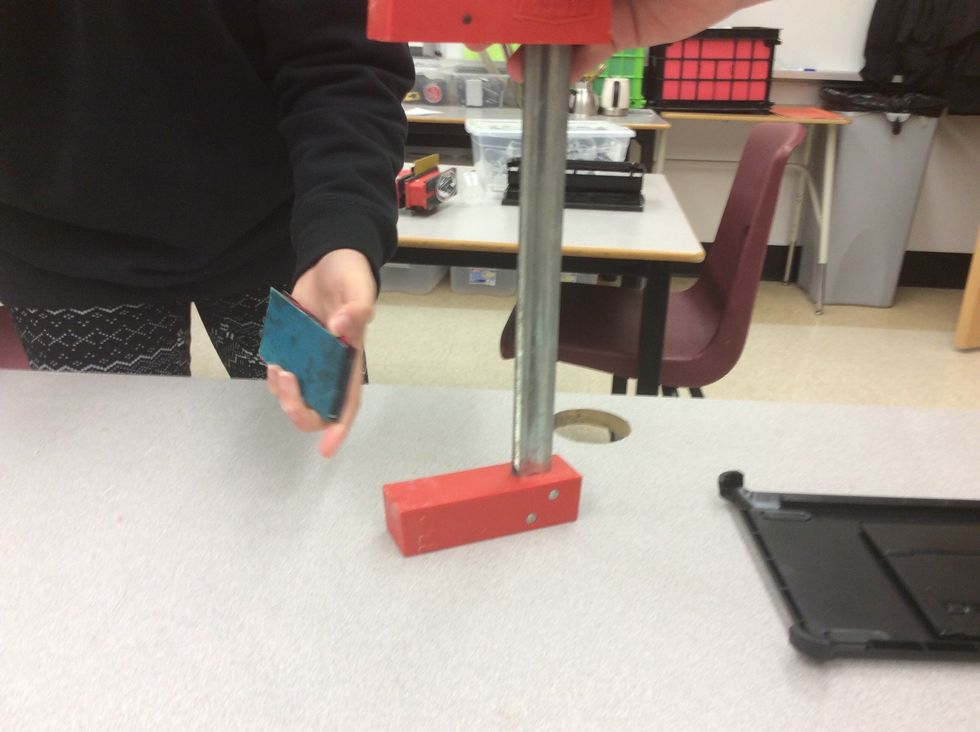 Then take the veneers out.
Then put holes in the Venere so that you can make your ring.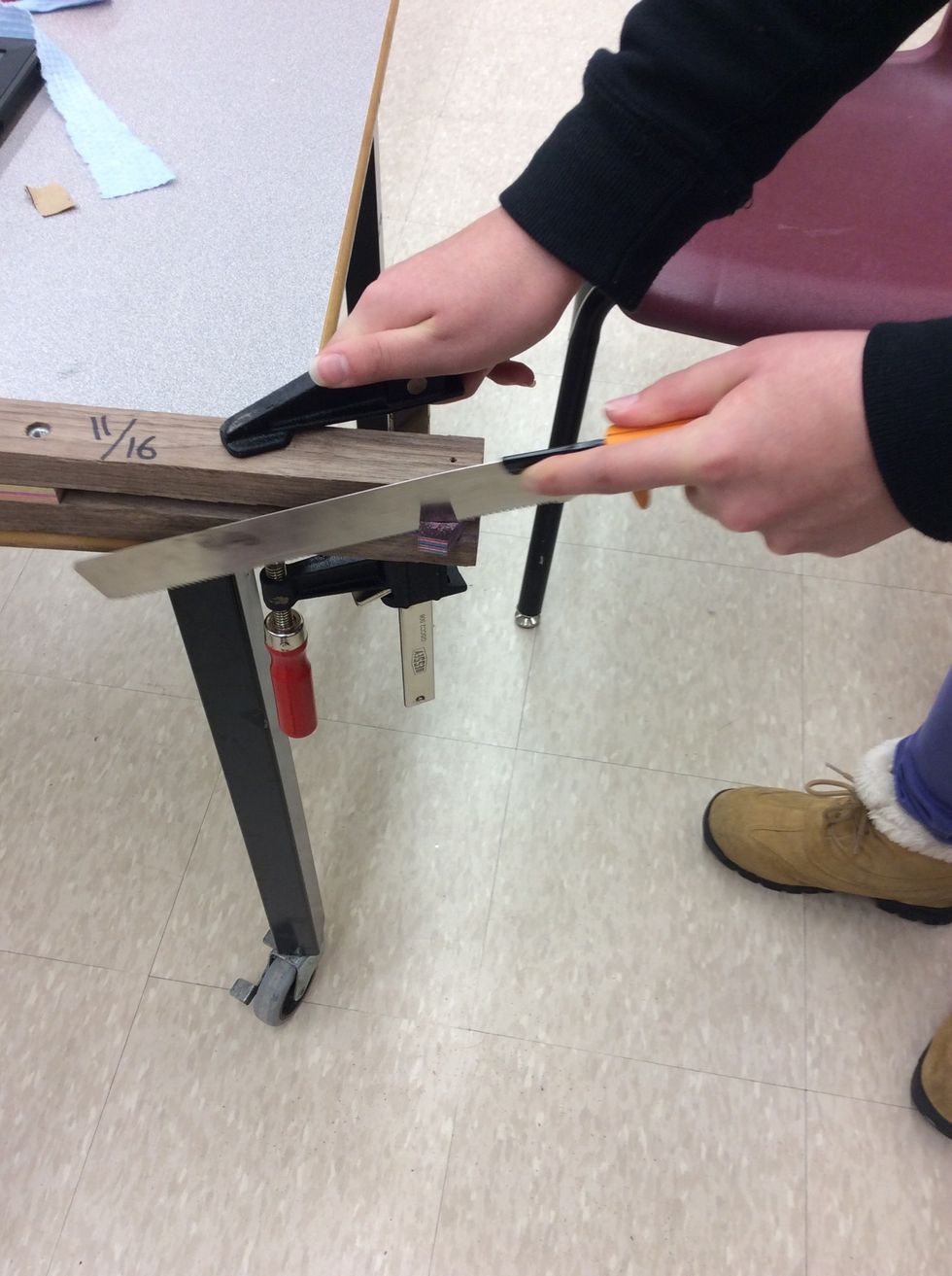 Then place it in a clamp. Then take a saw and cut it.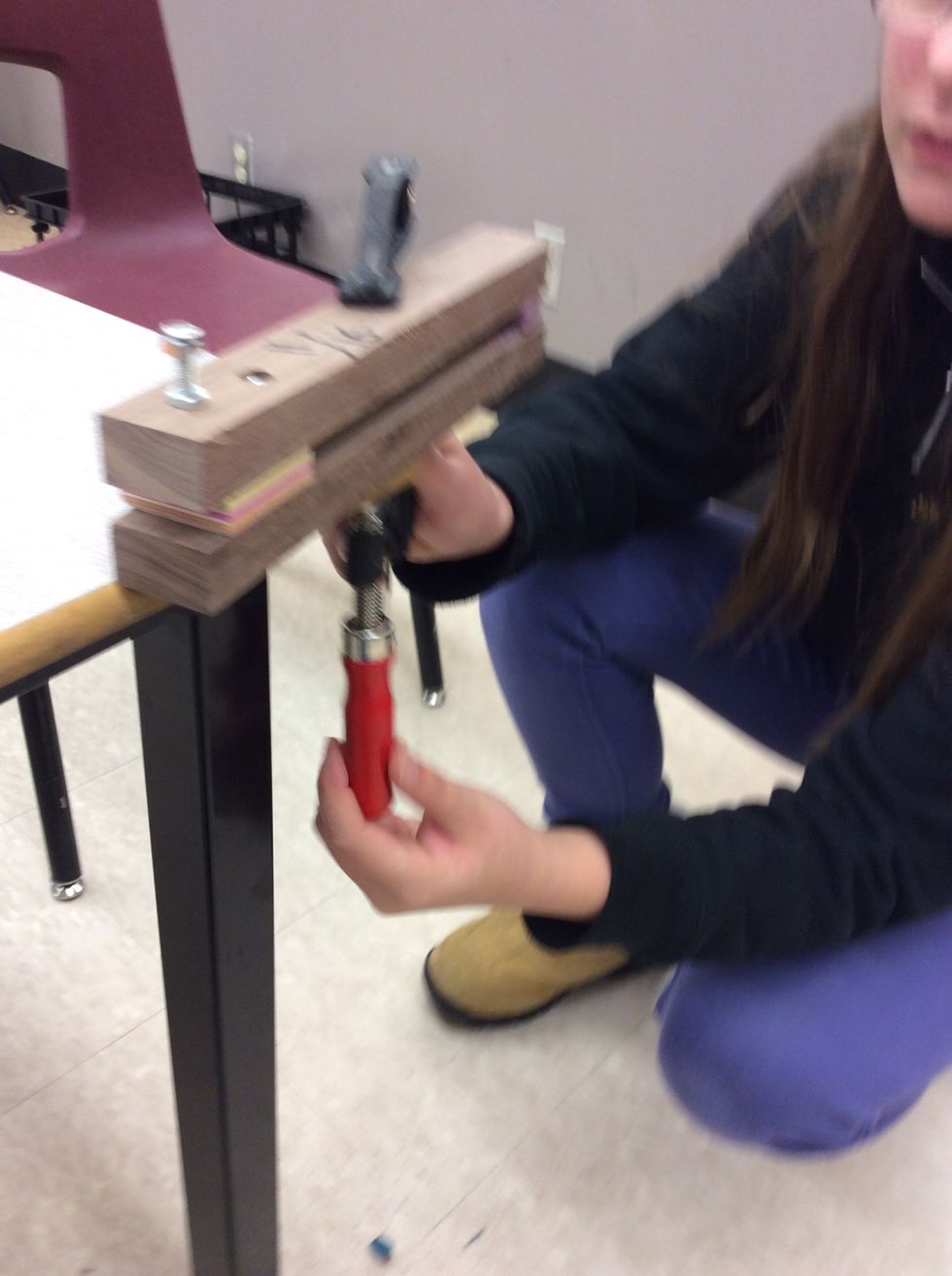 Twist the clamp until you can move your ring around.
Turn it around until you have A piece of wood to cut.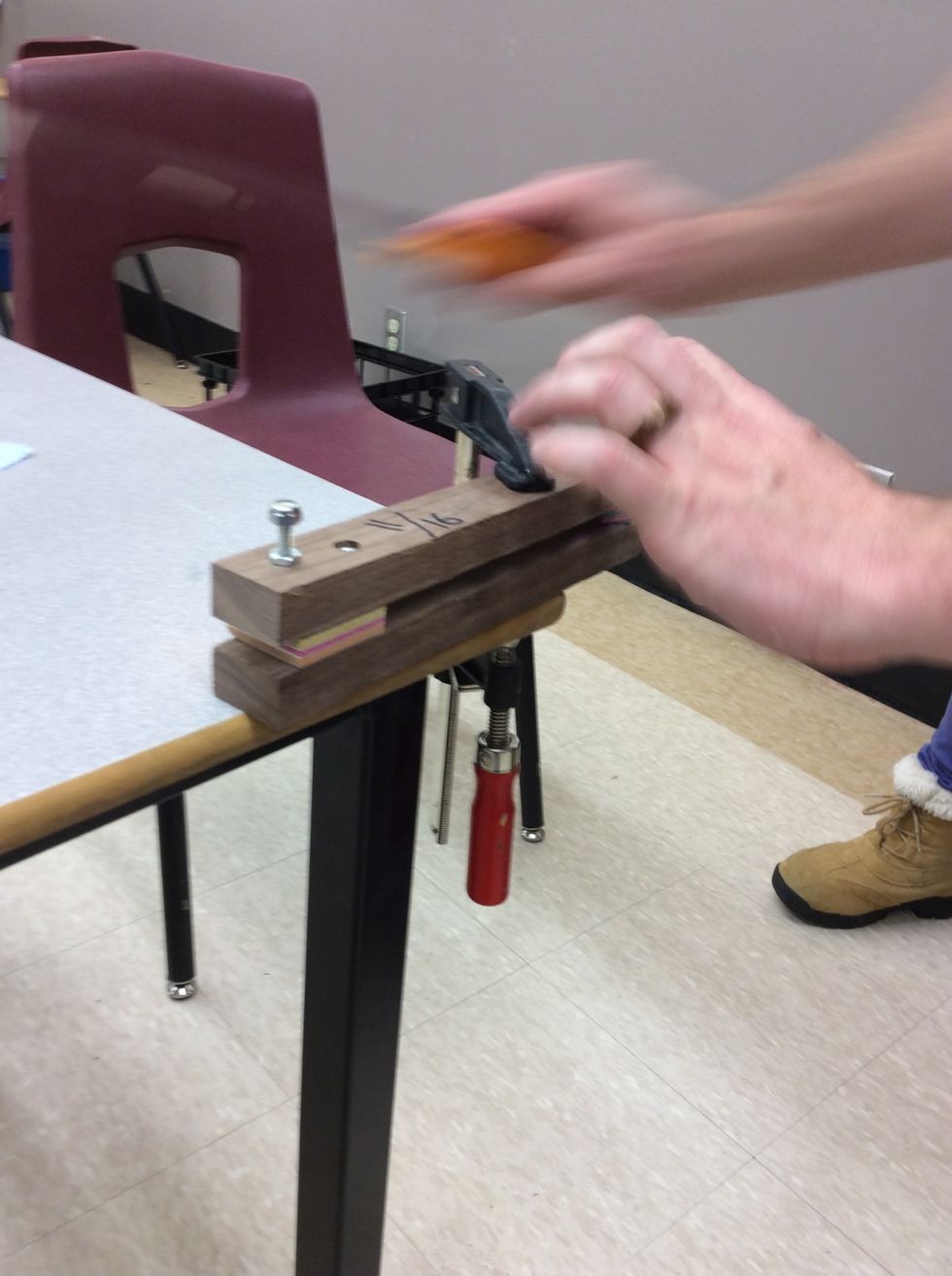 Then continue that step until it is done.
Make sure you cut it until it looks almost like a circle.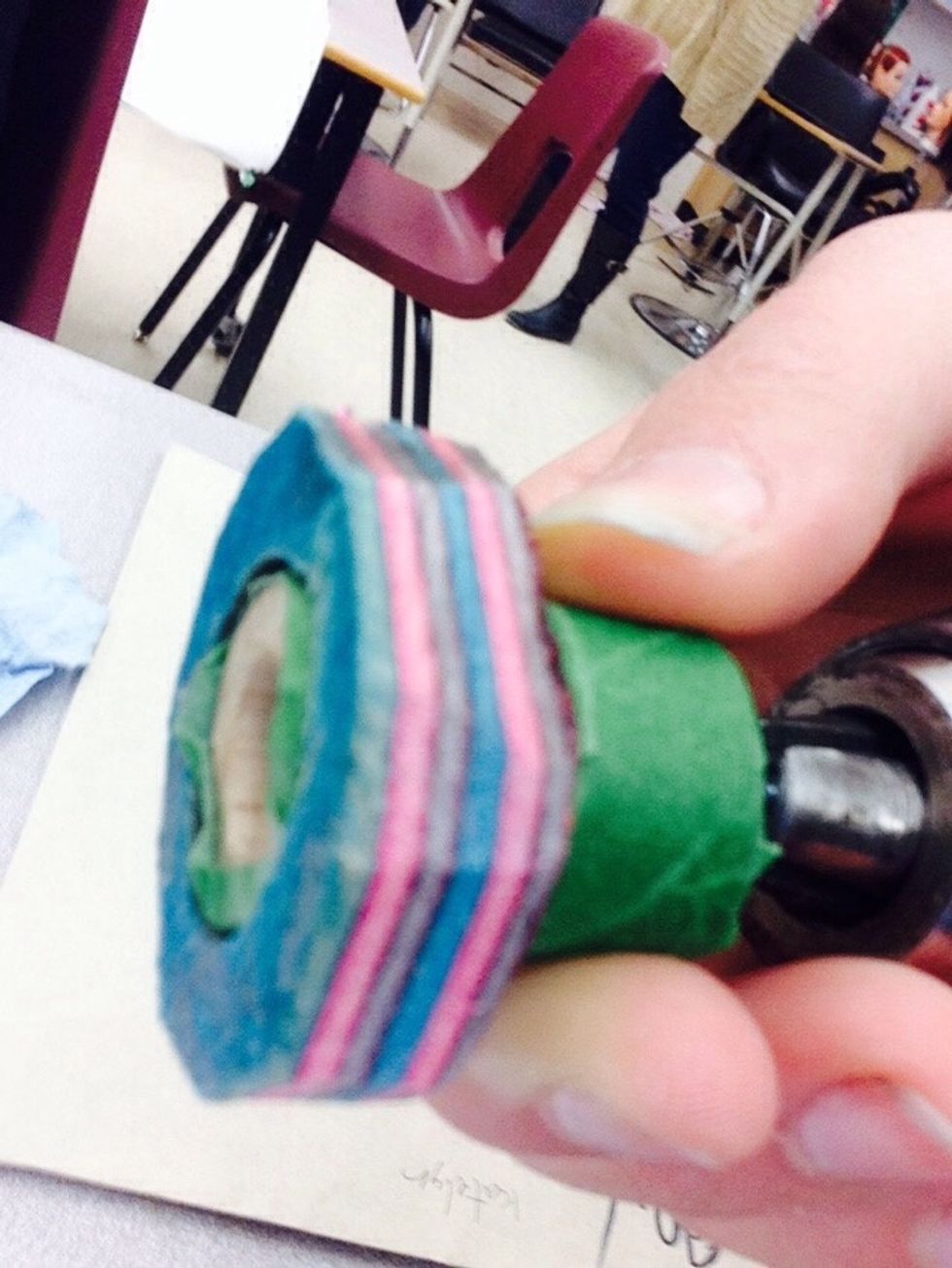 First you need to put your ring on a bit.
Then twist the drill until it is completely tighten.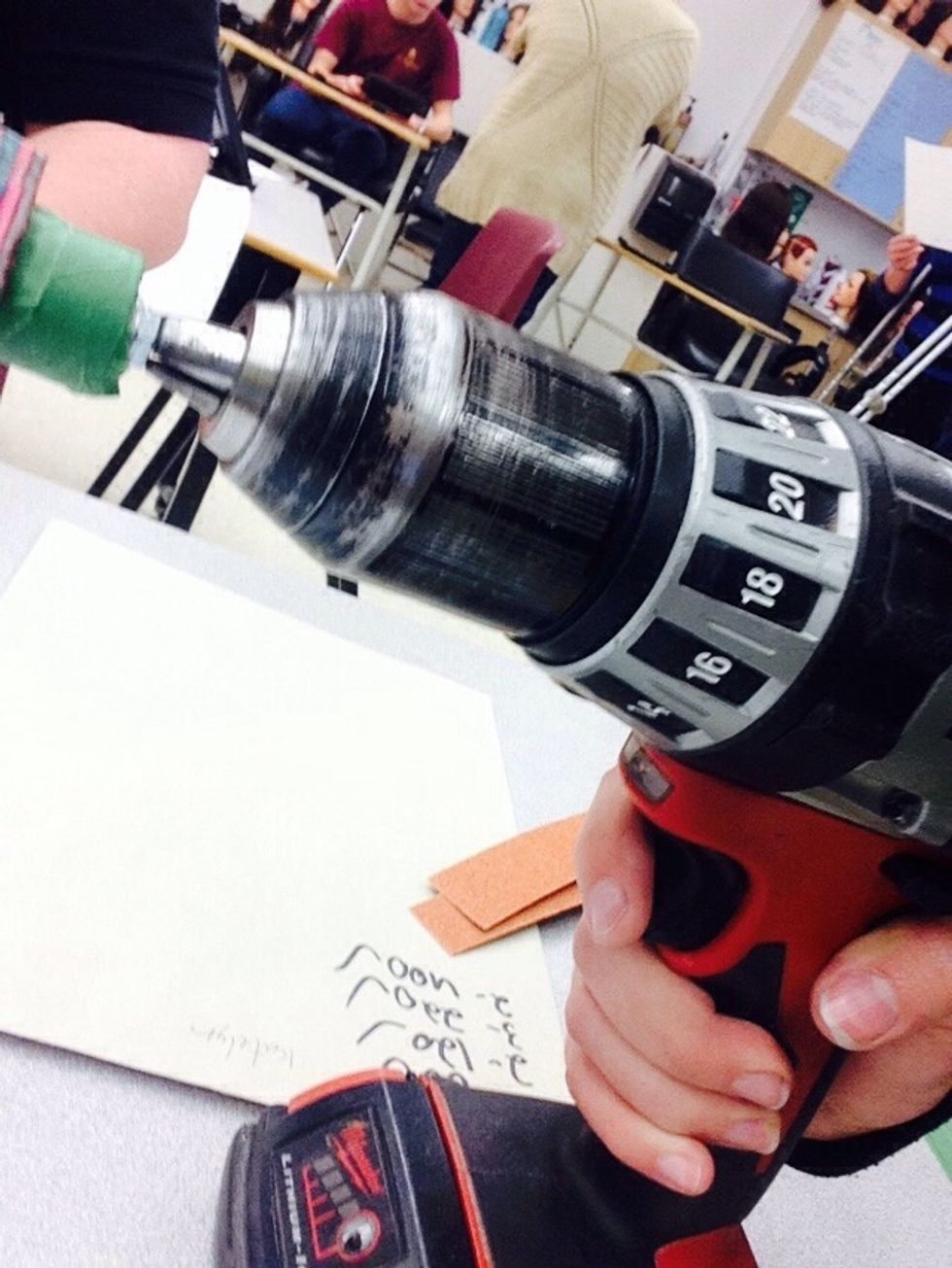 What is completely tightened you need to grab a 60 grit sandpaper.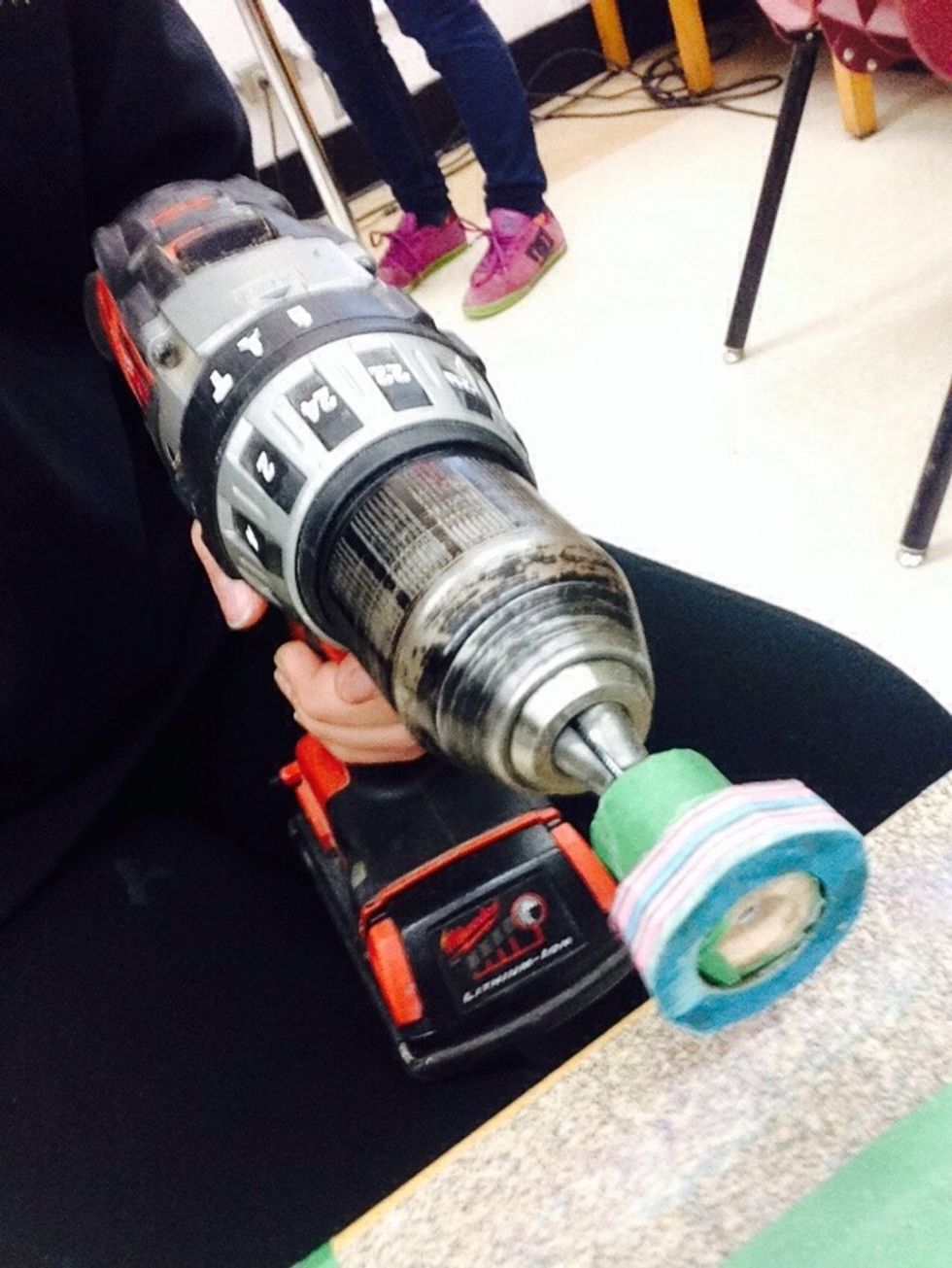 Then you need to tape it to the table.
Then put it on two and spin Slowly at first.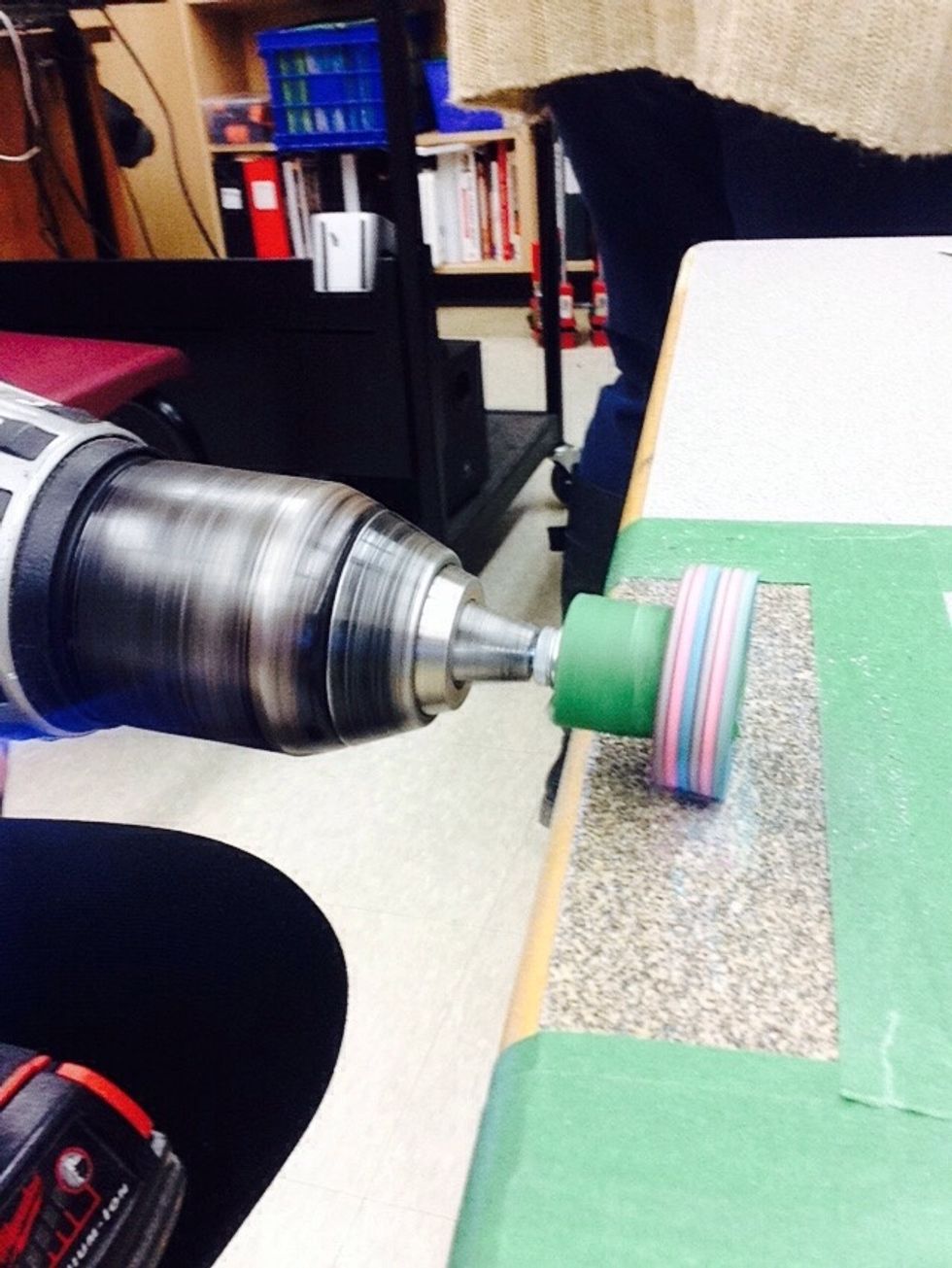 Then one it is mostly around you can spin it faster until it is the the size you want it.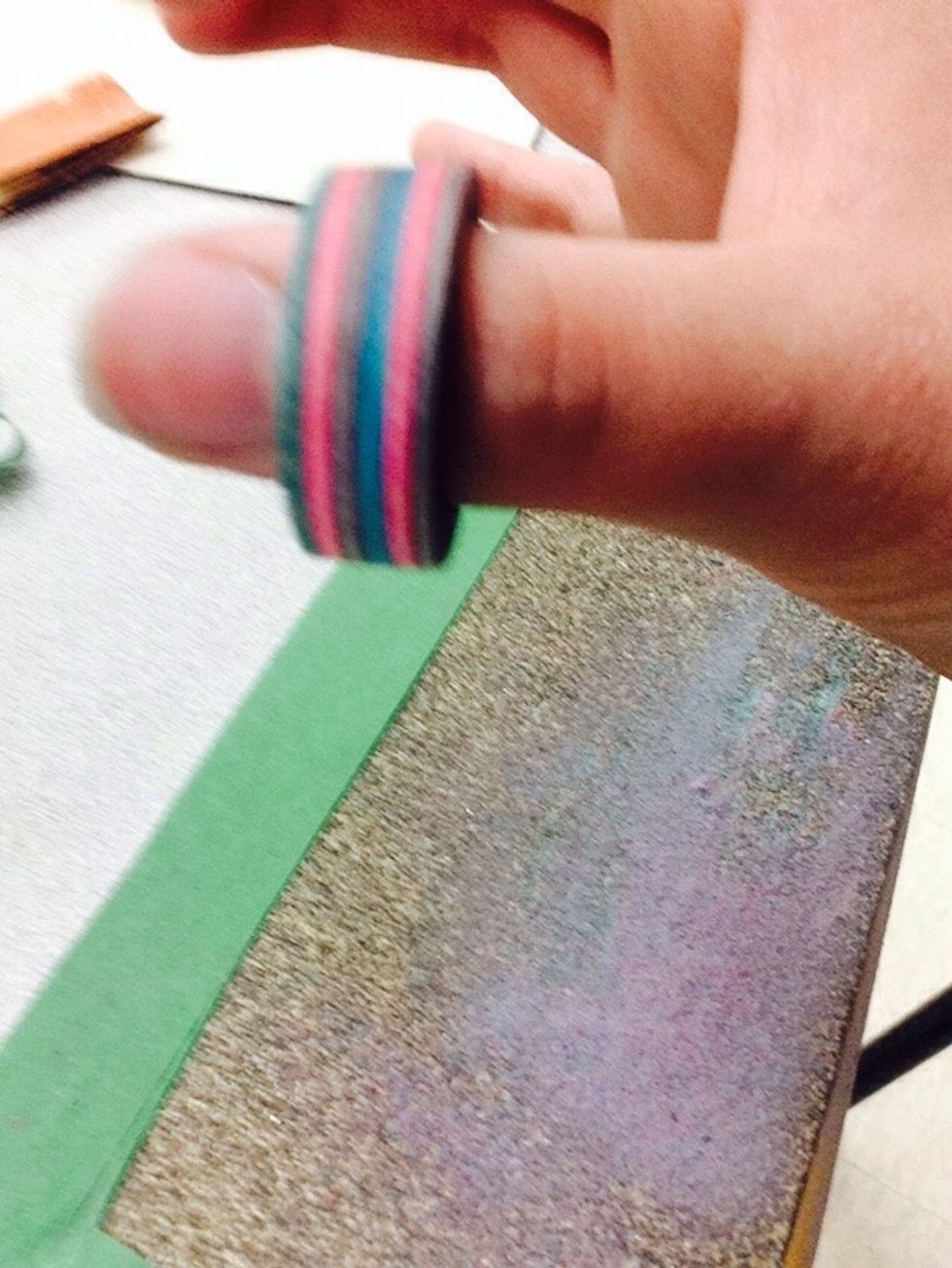 Then once you're done you want to take it off the drill.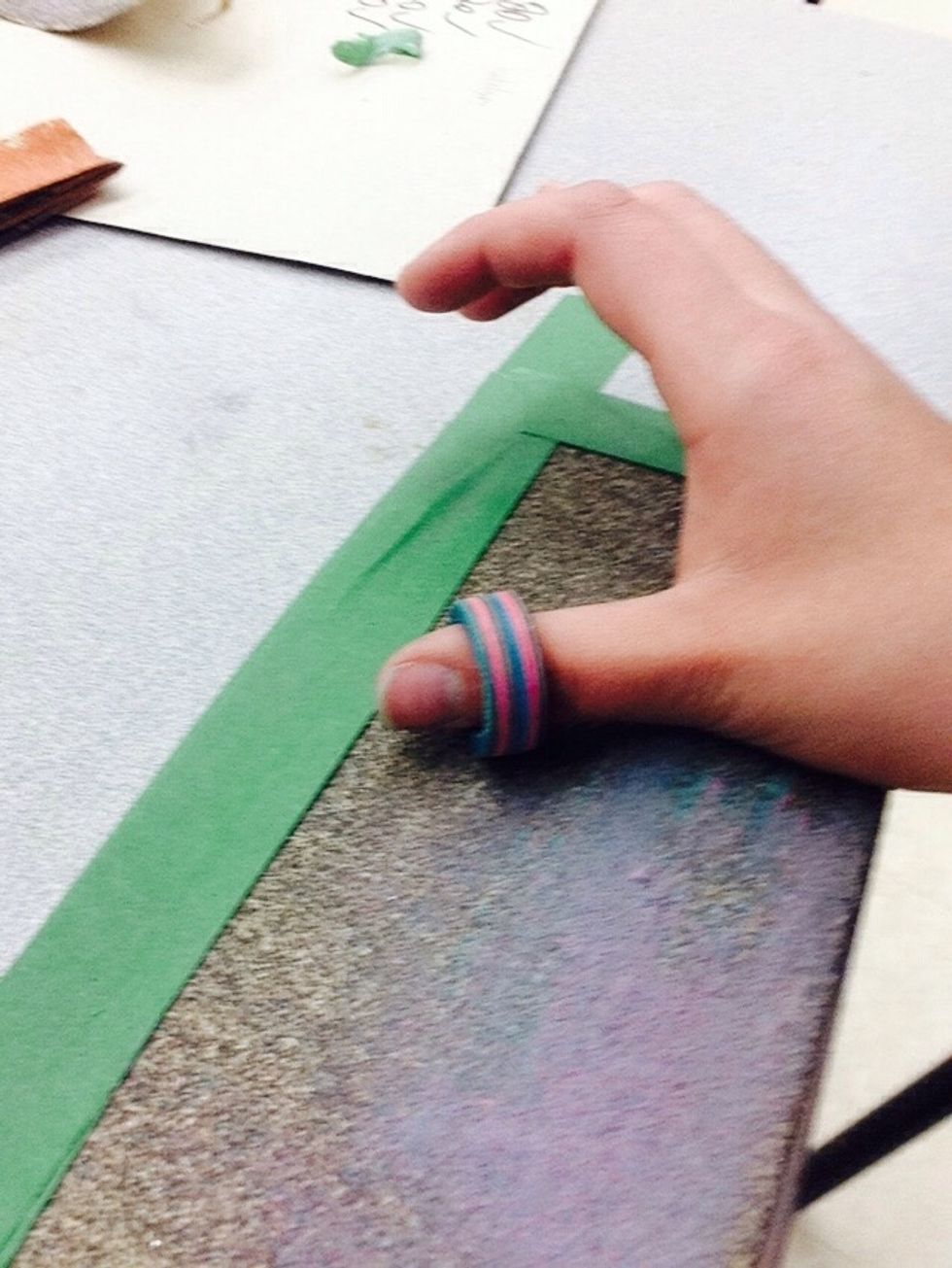 And if you want you can hand sand it.
Then take 120 grit sandpaper then Sand the inside.
Then after that you want to take 400 grit sand paper and sand it until it's completely smooth.
4 oz Wood glue
Clamp
6 veneers