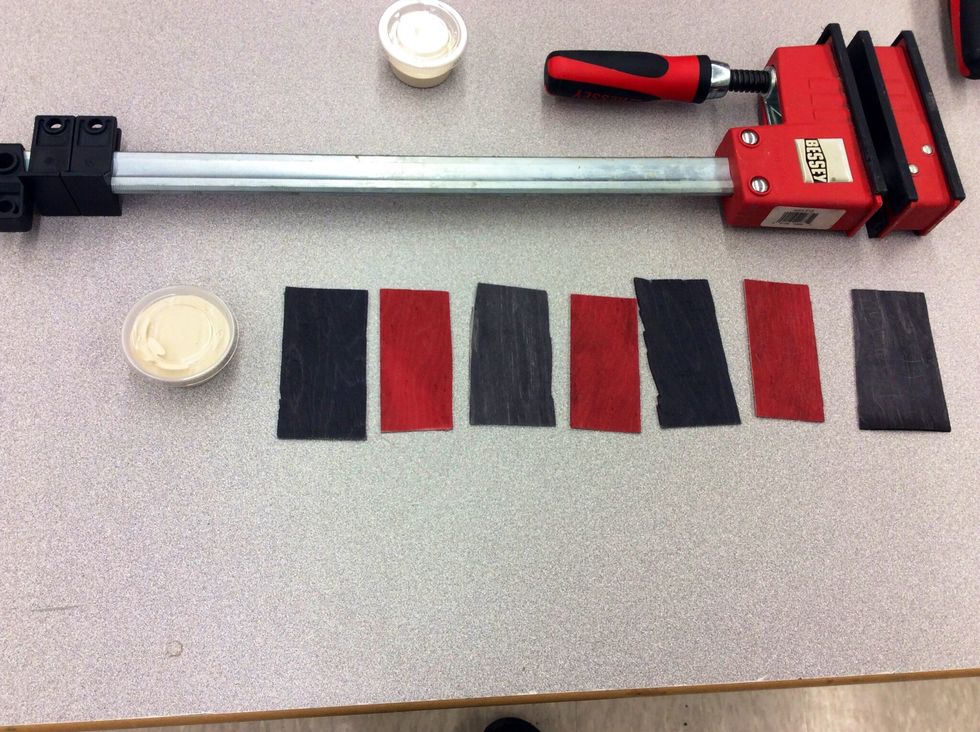 Gather your supply's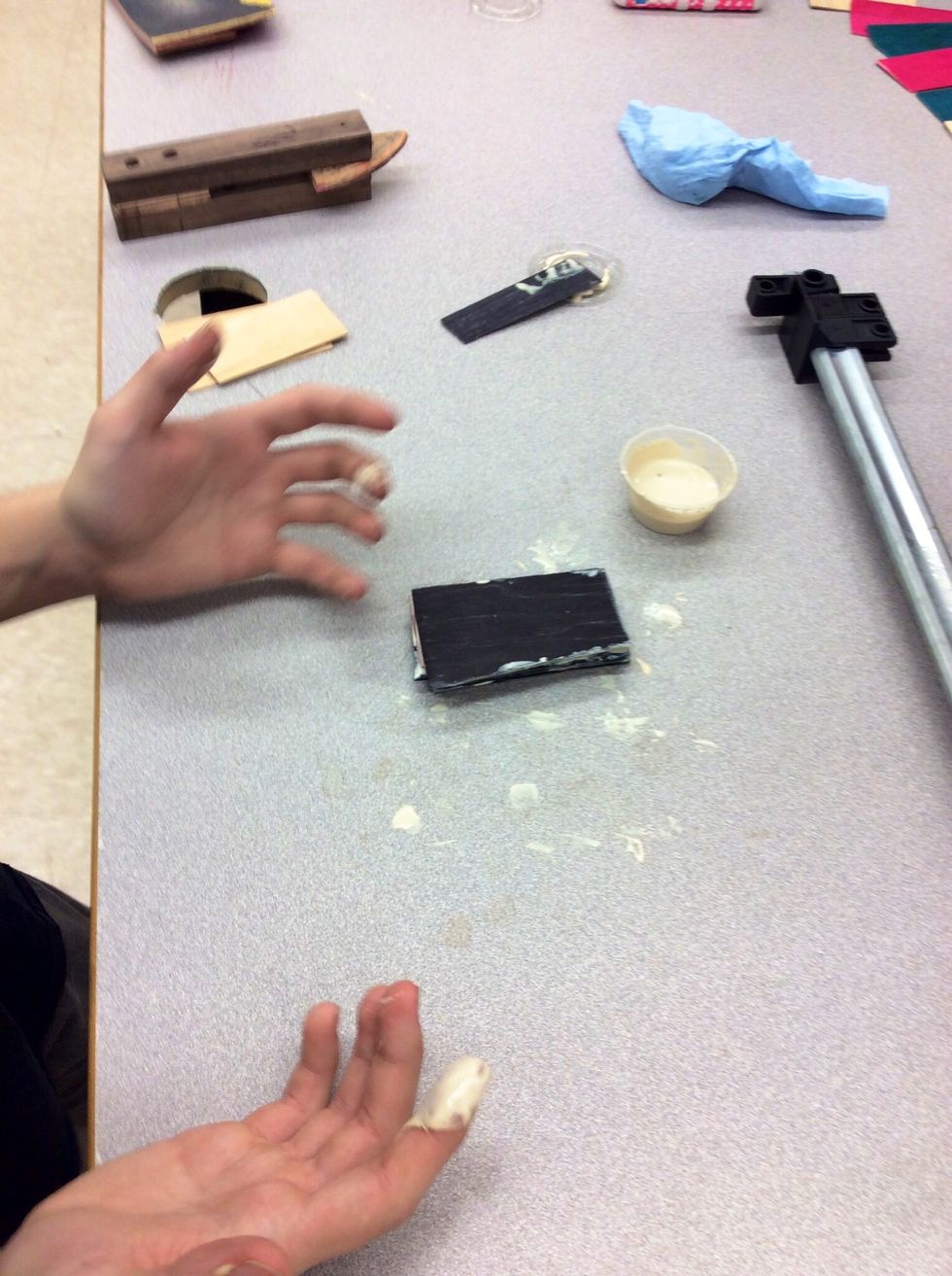 Tadaaa!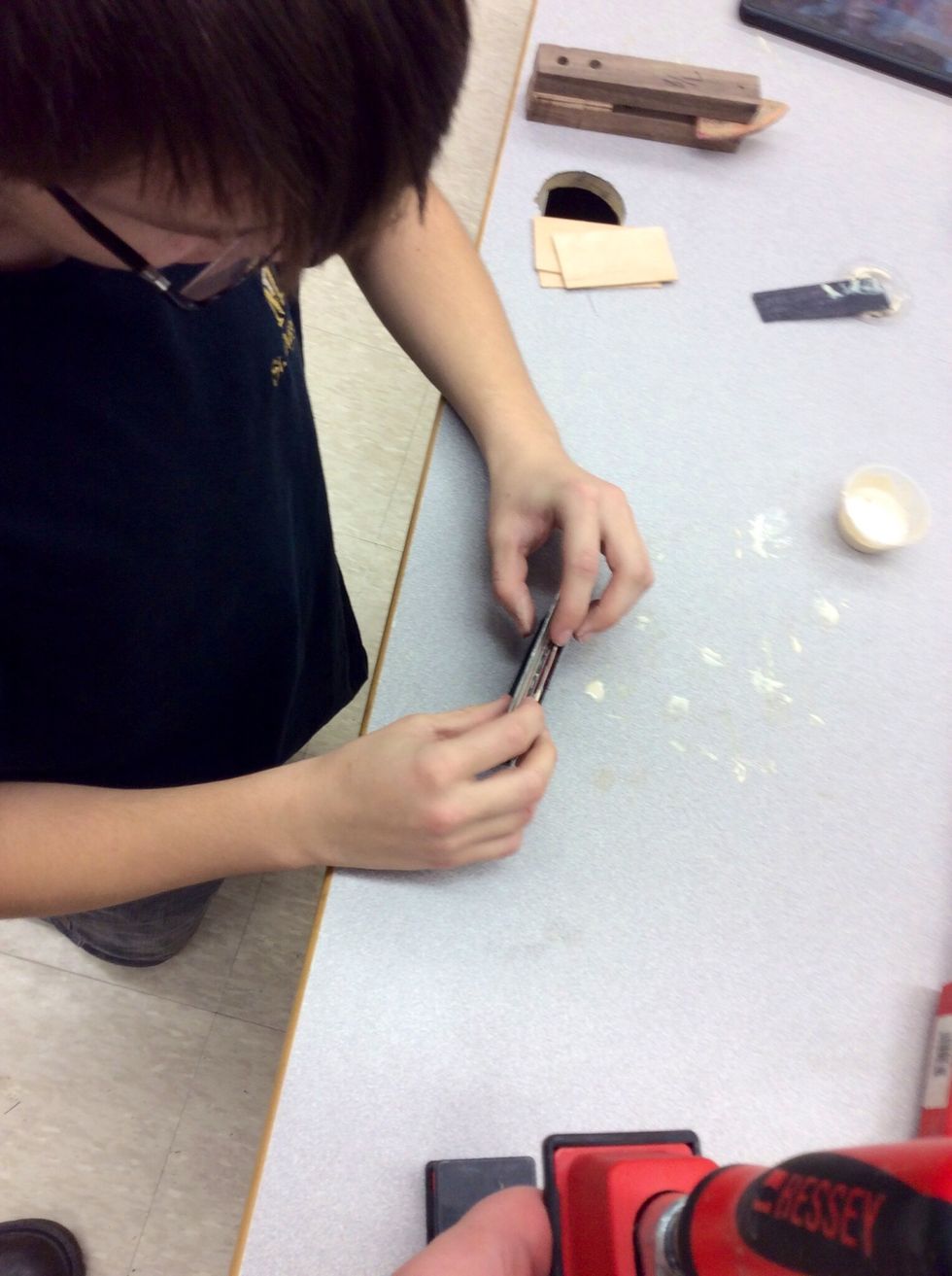 Line up at least 2 sides of your glued up veneer to so you can get more rings or cleaner cuts later on.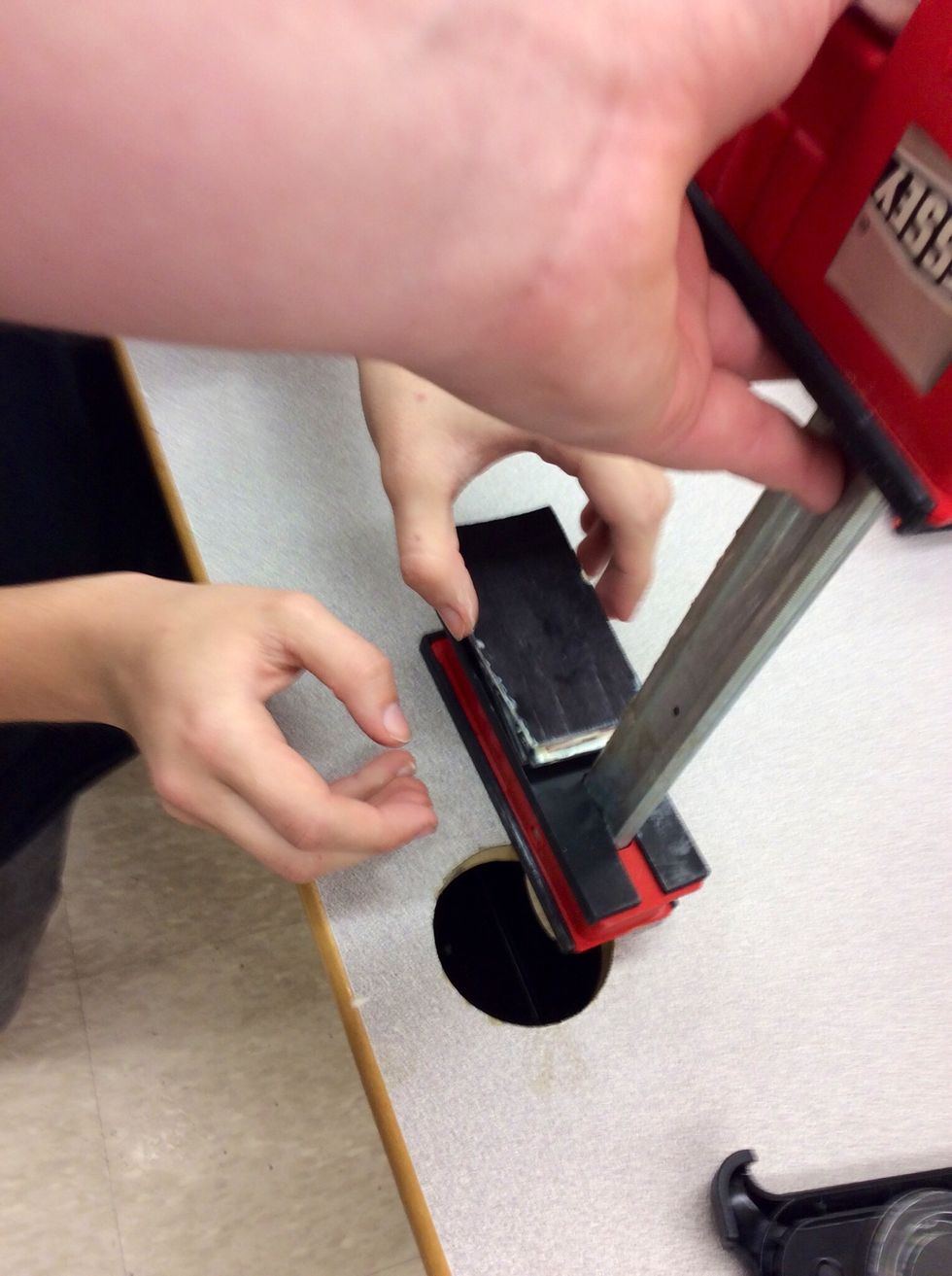 Put the glued up veneers into your clamp. having a friend hold the clamp open so you can hold the veneers while he clamps it.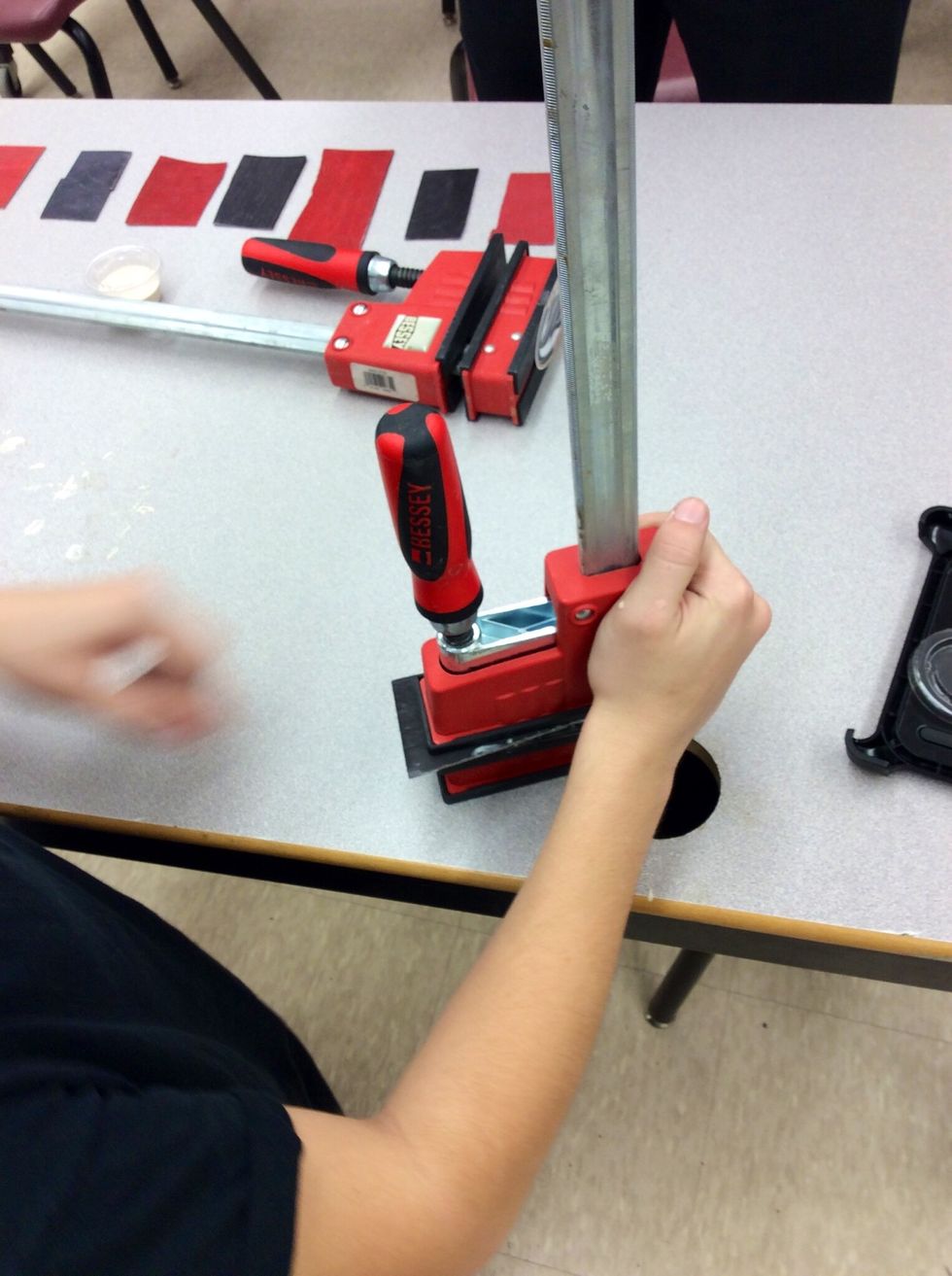 Clamp it down.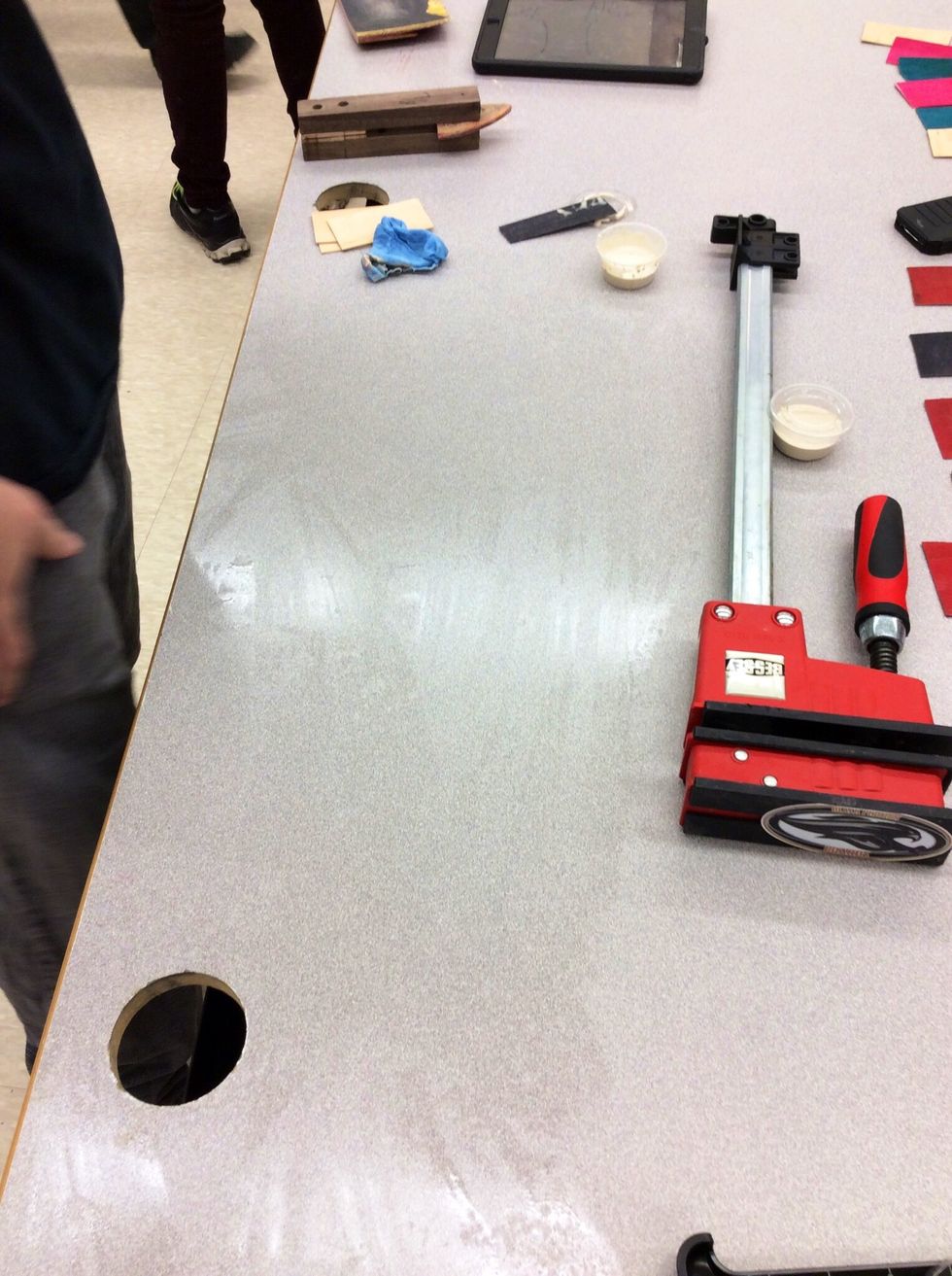 Clean up.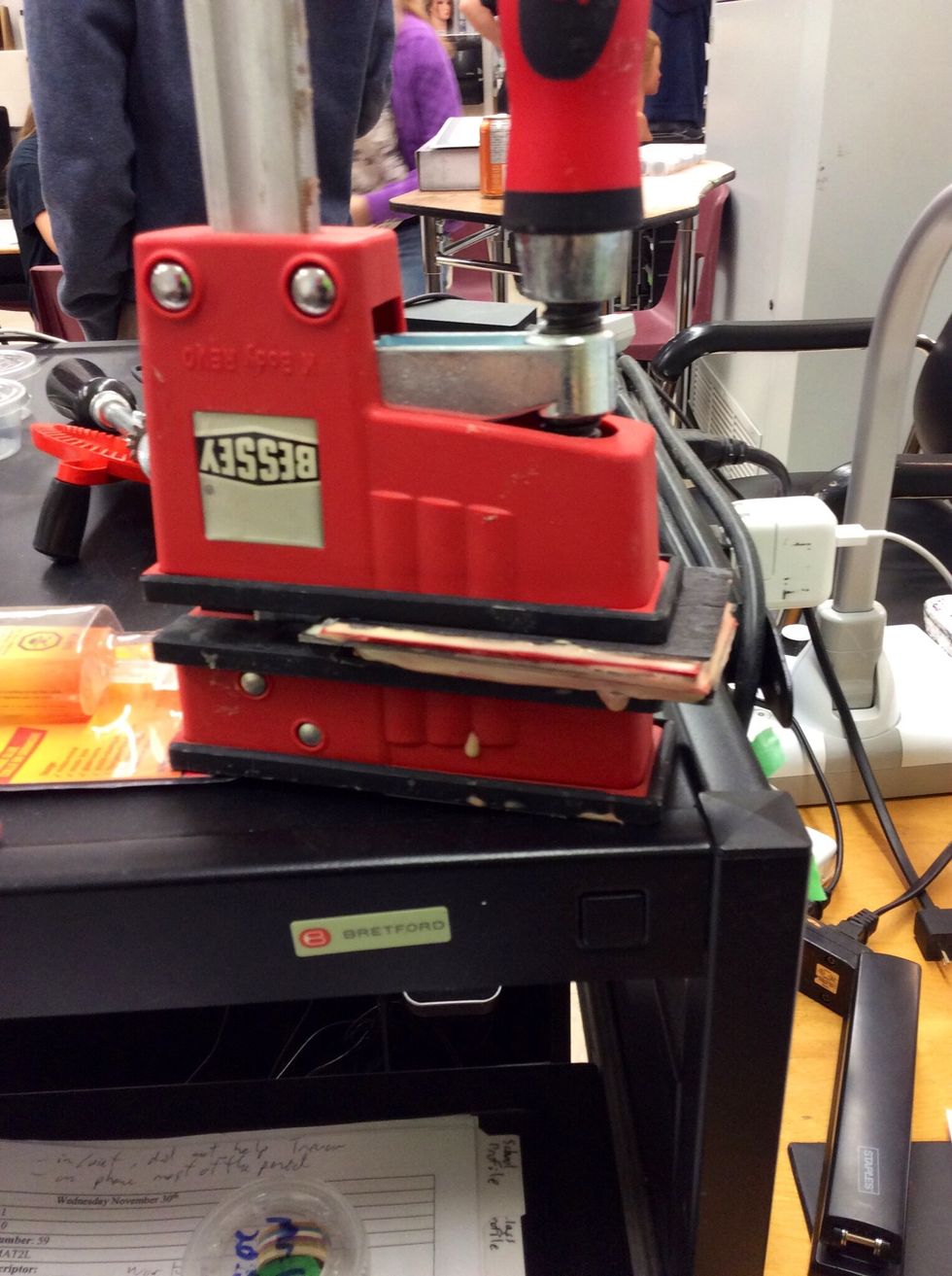 Let sit for 24 hours. to ensure that the glue is fully dried.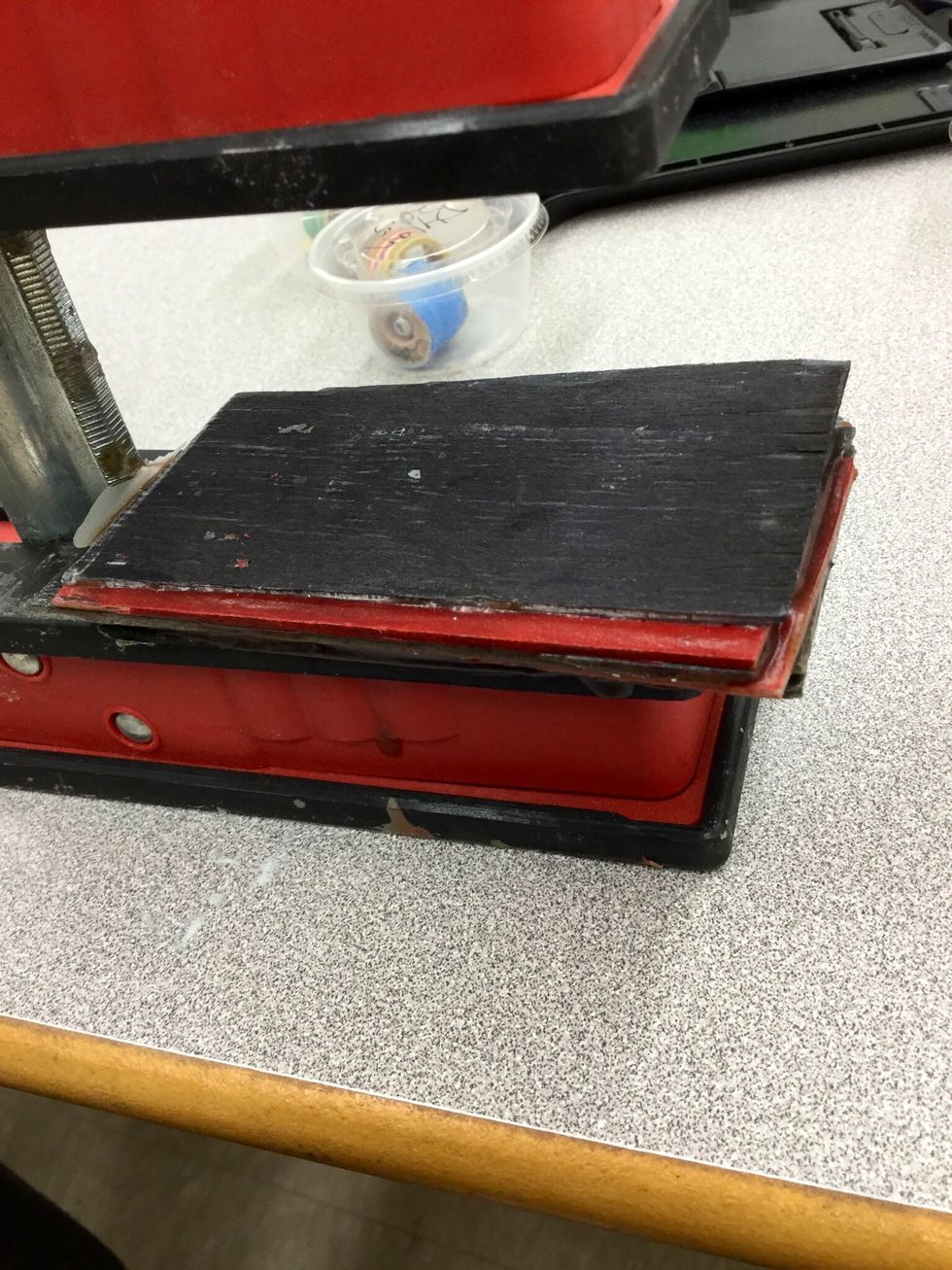 Next day take glued up veneer out of the clamp.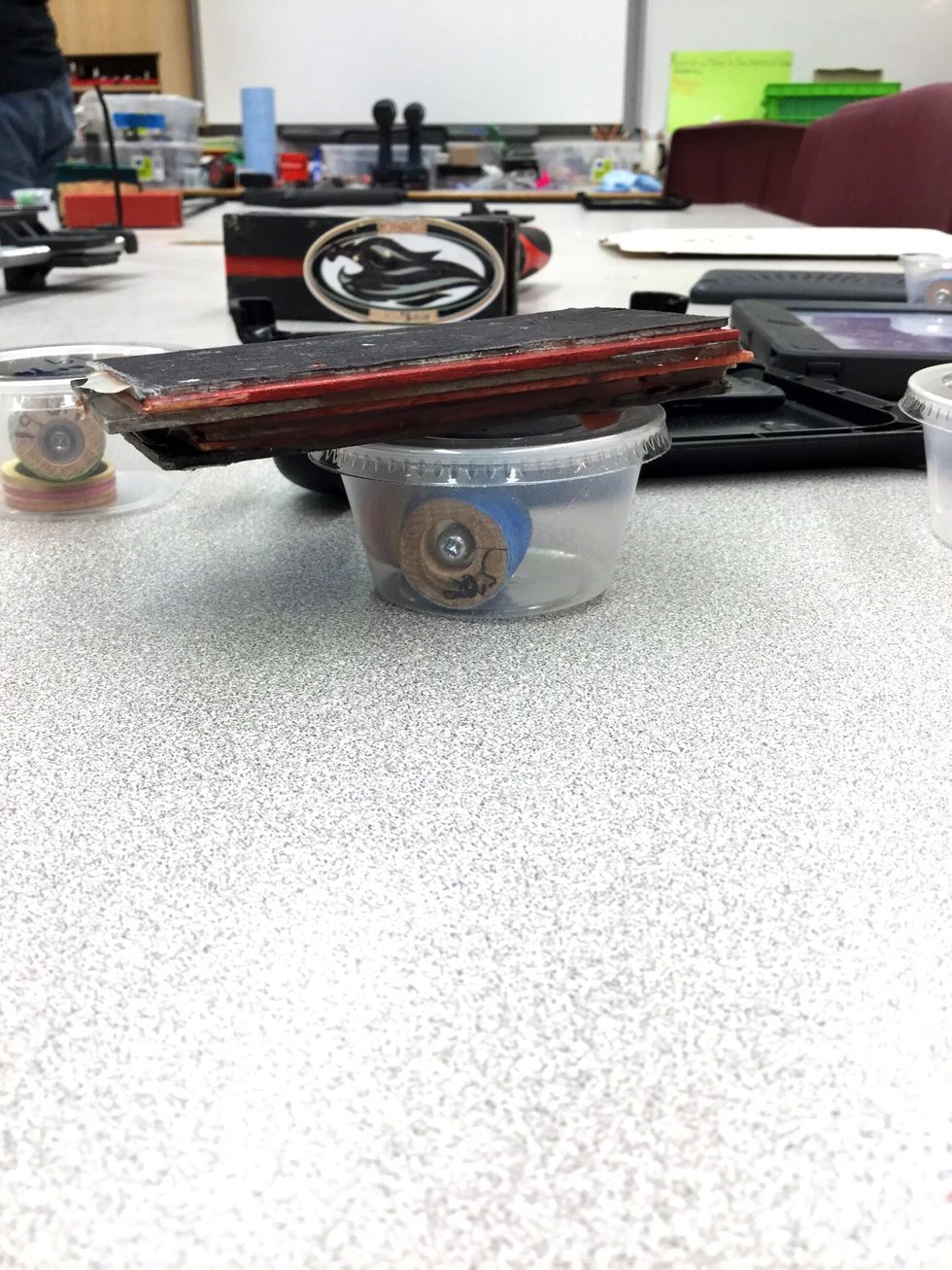 Use a drill bit to cut a hole sized to your finger you want.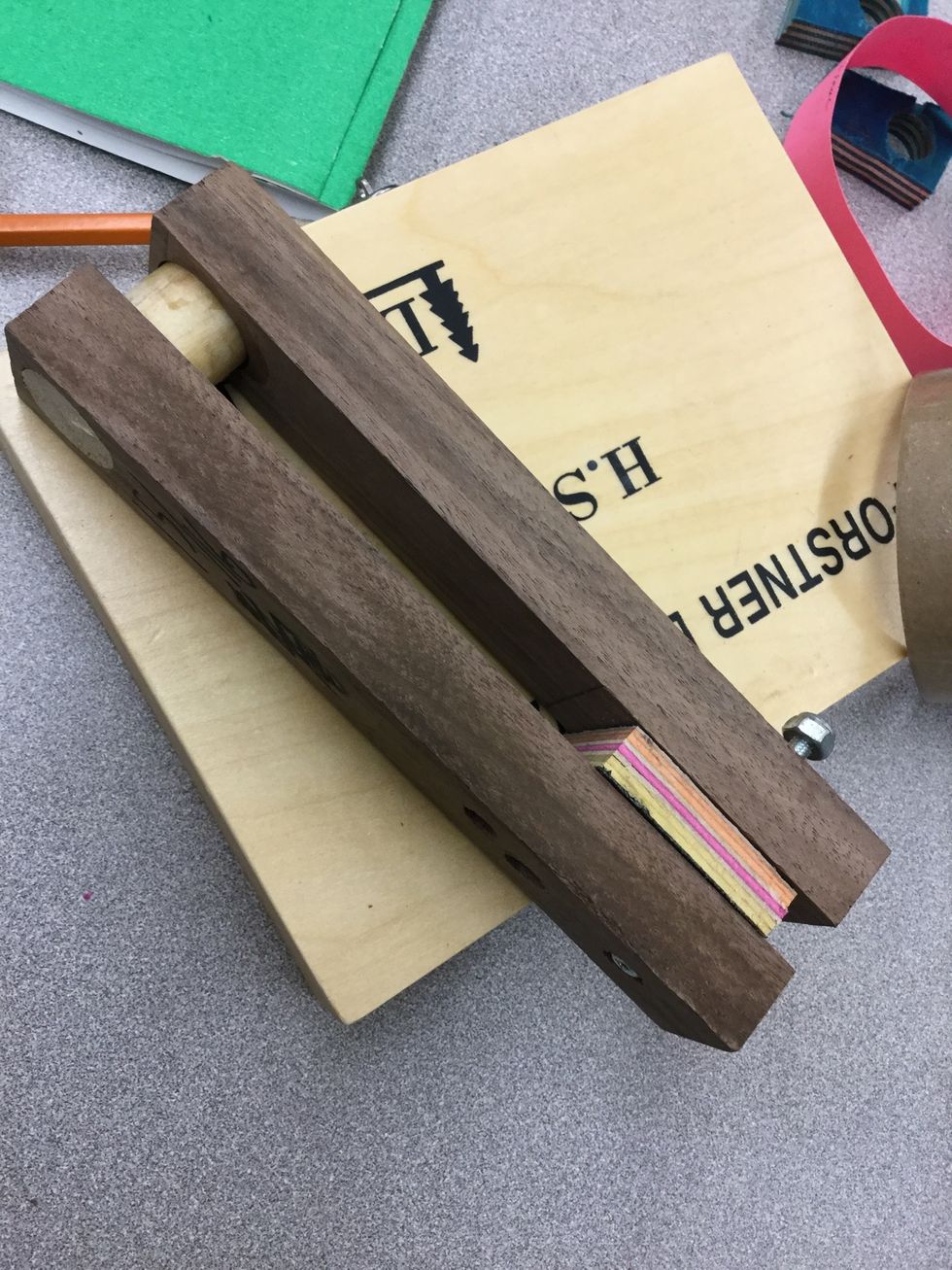 Find the fitting cutting jig for your ring
Put ring in jig and clamp it down to a table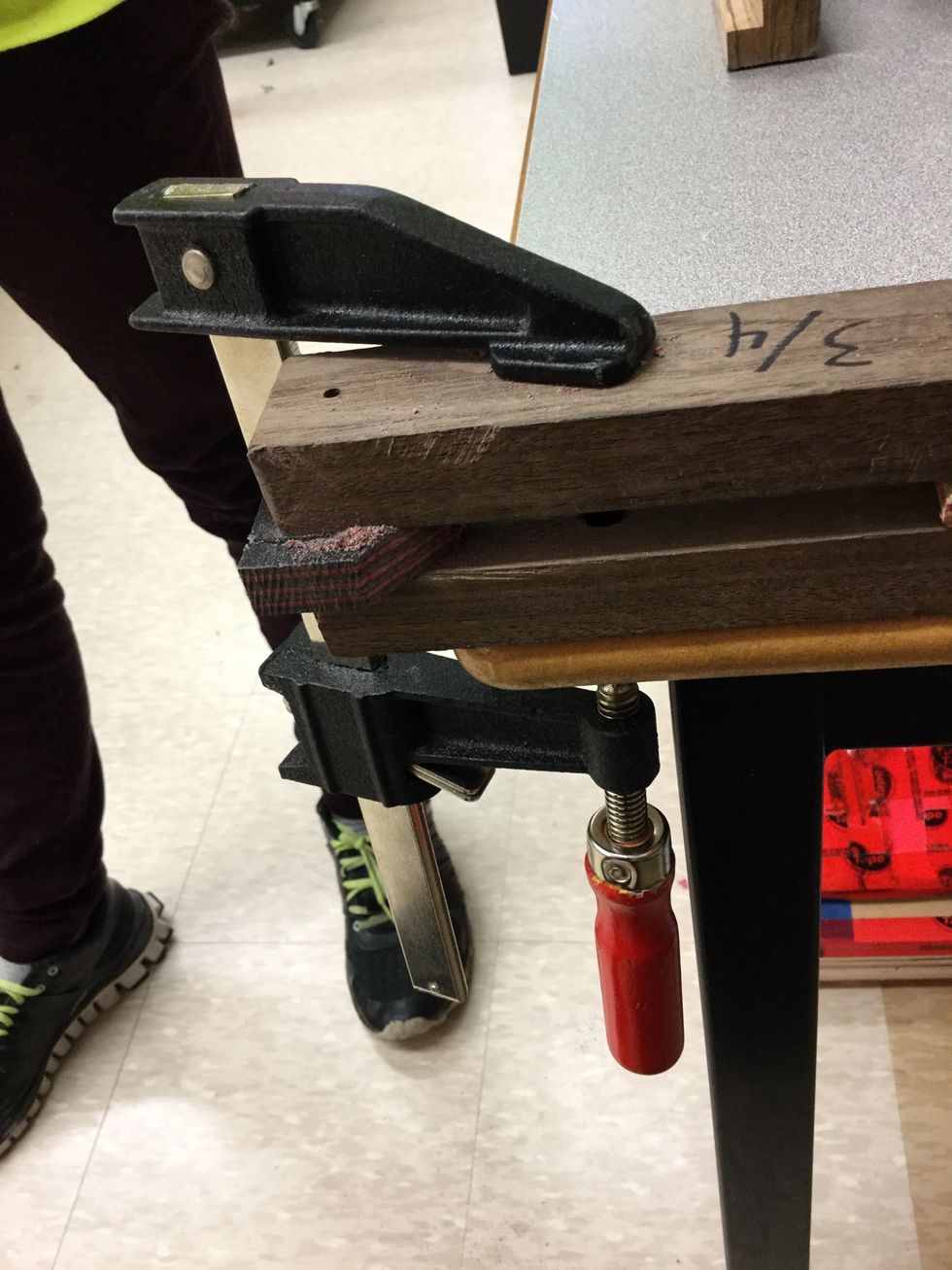 Your setup should look something like this
Now take a flush cut saw and use the side of the jig to get a even cut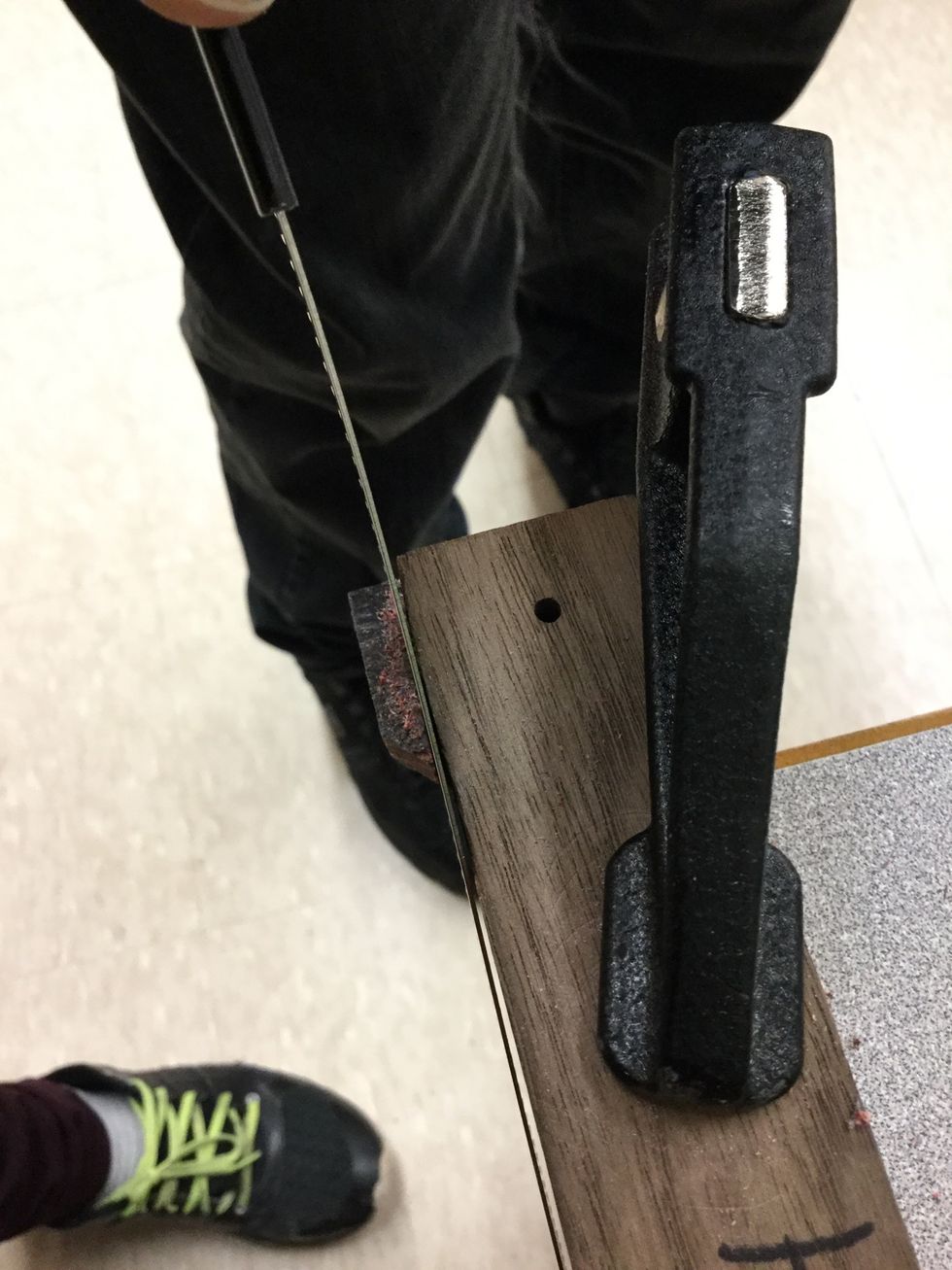 Make sure your saw is flush with the jig and ring
Now that the first cut is done adjust the ring around so you have more wood to cut
Once you have cut and adjusted a couple of times you should end up with something like this.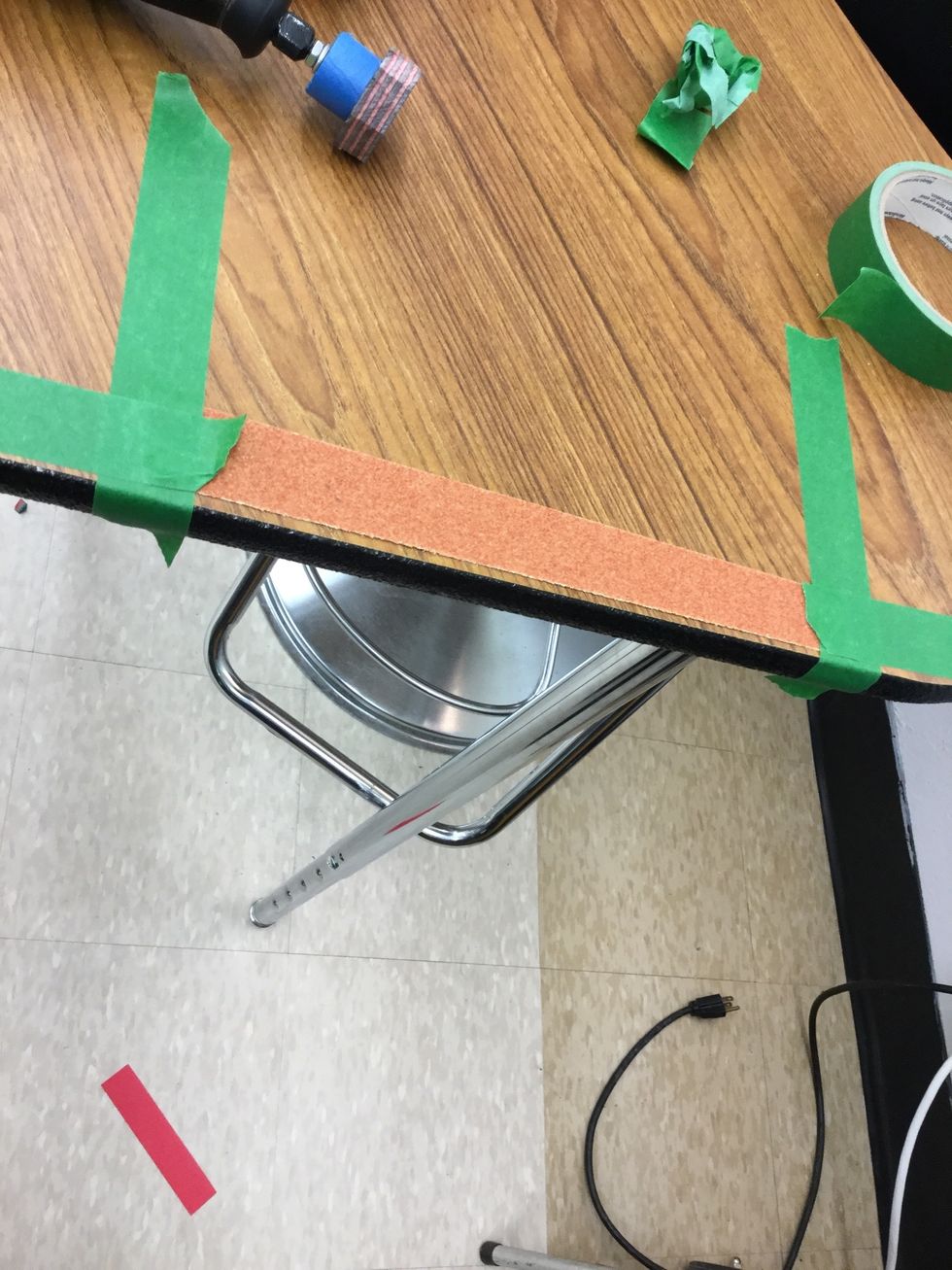 Tape a piece of 80 grit sand paper to the table
Attract the fitting bit and the ring on to the Dremel or drill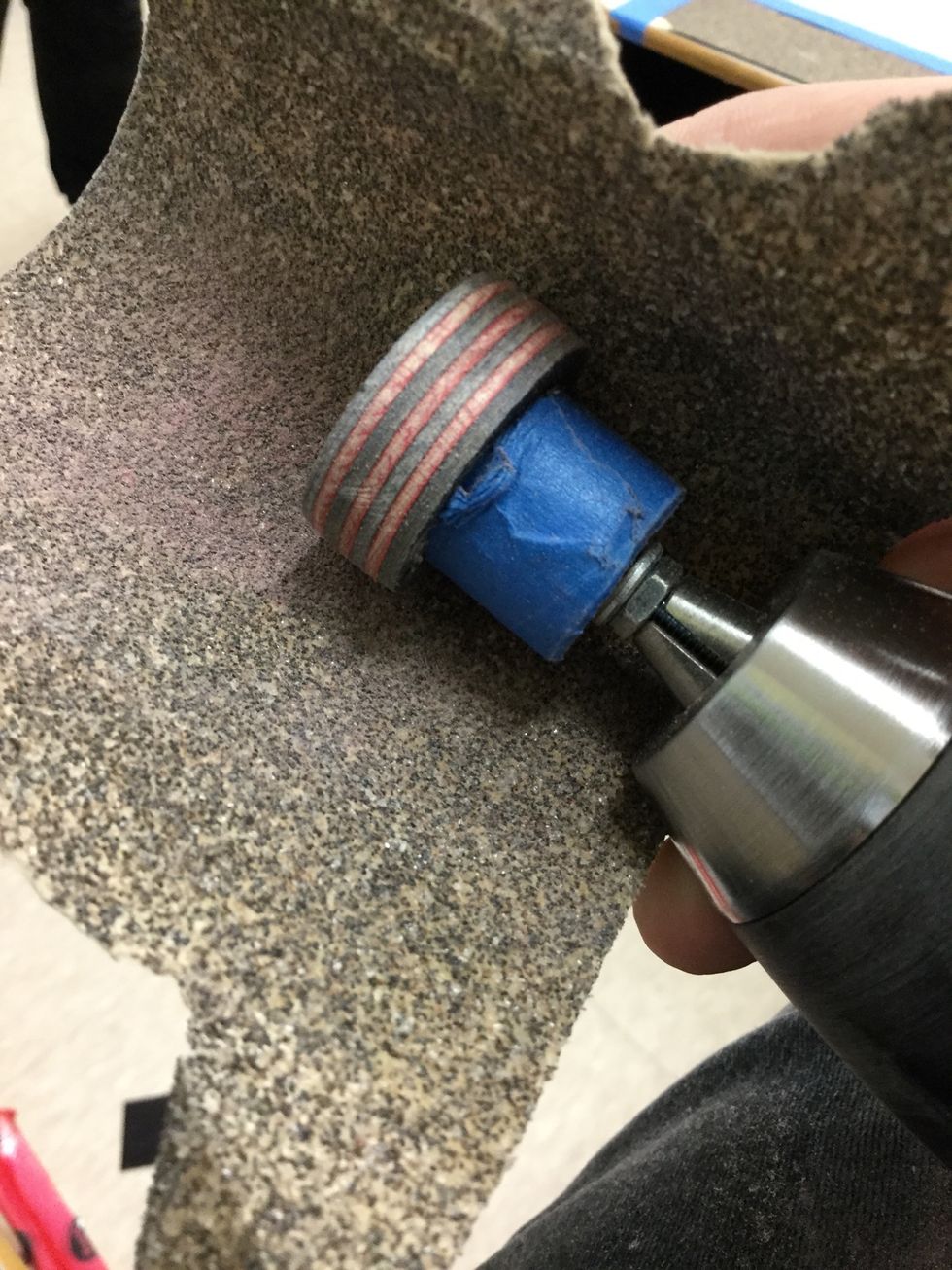 Now start to sand the ring until thin and round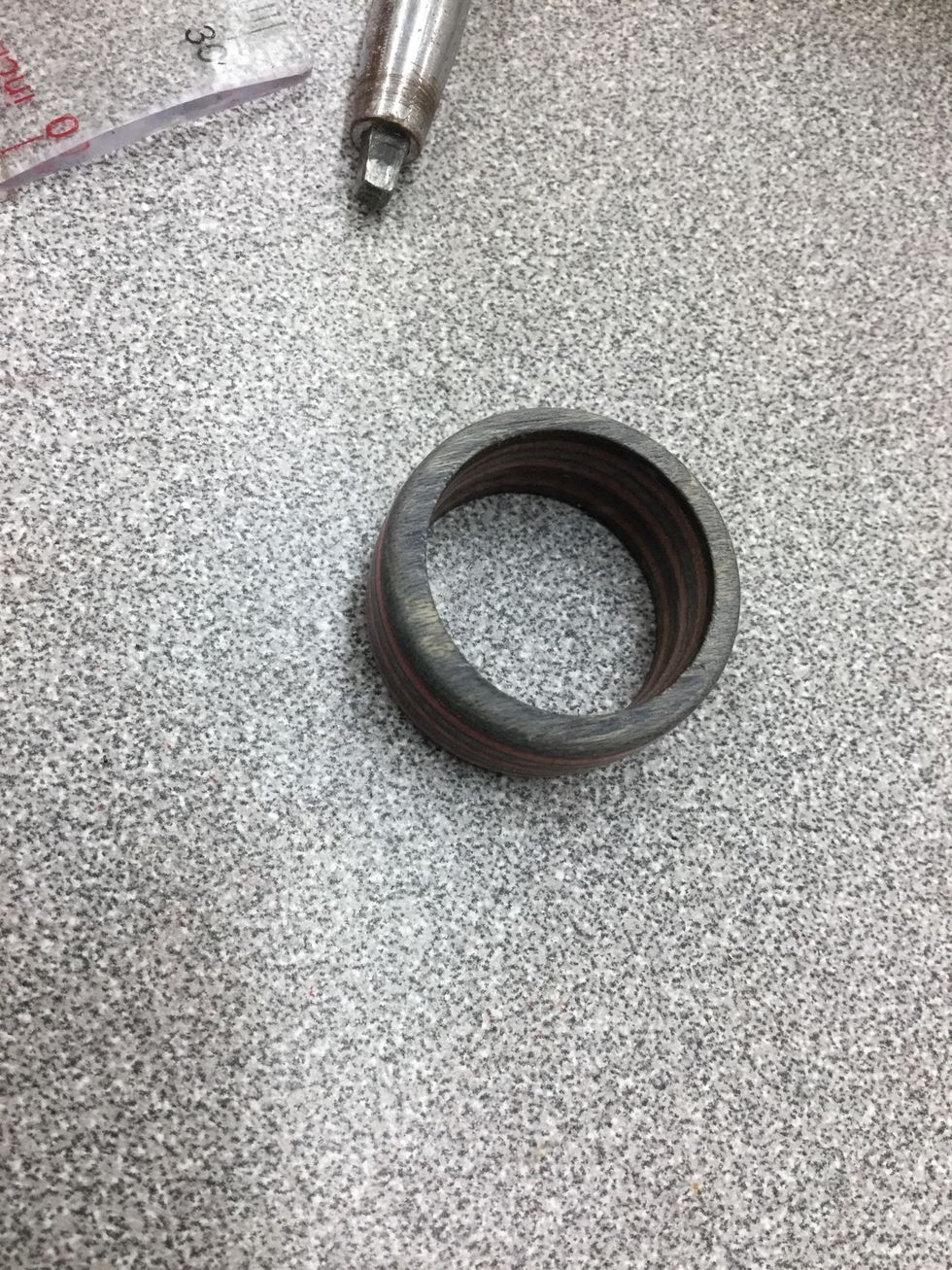 Once roughly sanded and rounded it should look something like this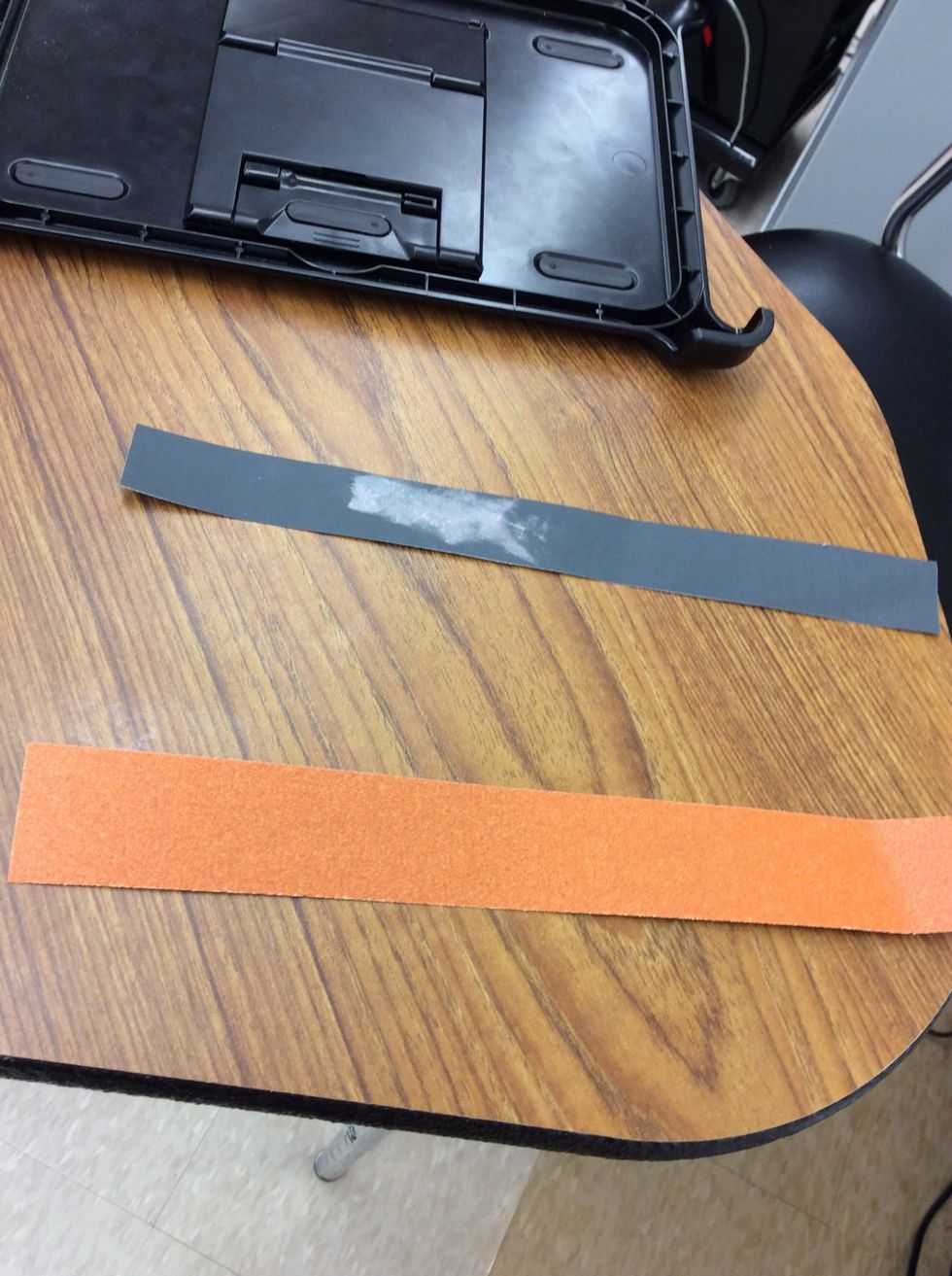 Now get a piece of 220 and 400 grit sandpaper
Start sanding with the 220 making sure to round the edges
Once rounded on edges take the 400 grit and run it around the ring to make it really smooth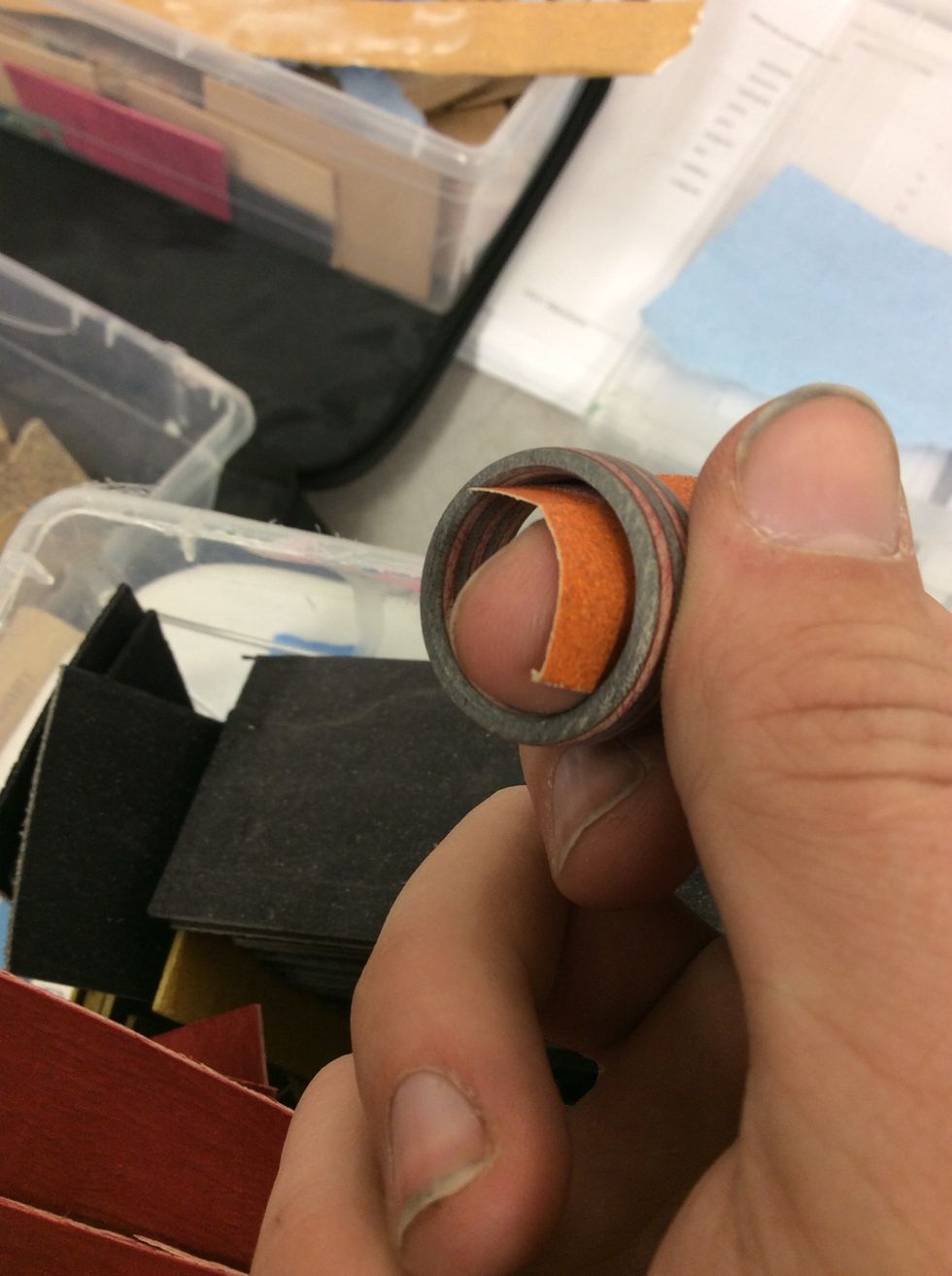 Now take the 220 and start to hand sand the inside smoothing it and curving he edges in for a nicer more comfortable fit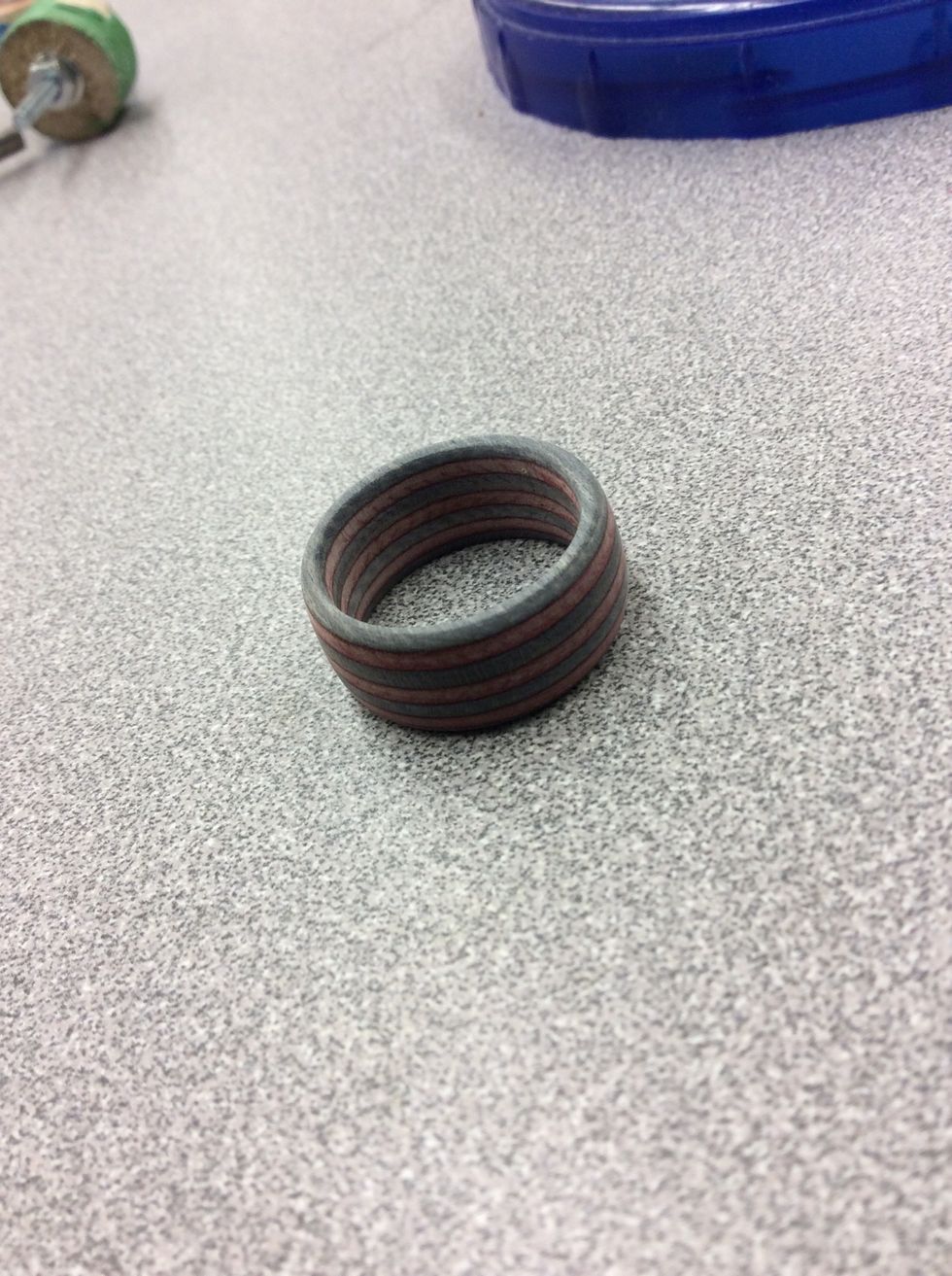 When is all sanded and rounded it should look something like this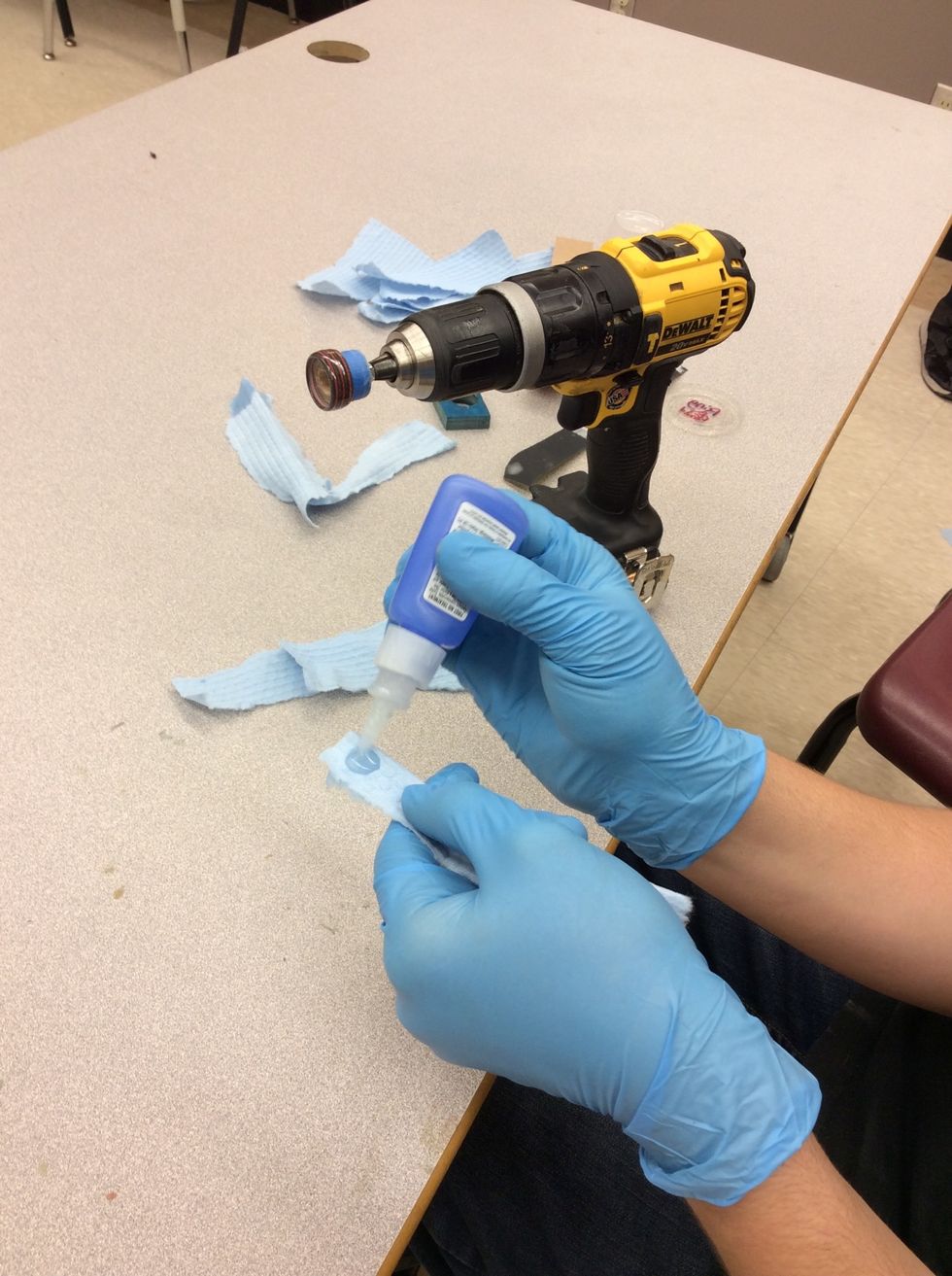 Now time to finish your ring! Take a industrial cloth and put a thick layer of super glue on the cloth. You are going to want 8 to 10 coats of glue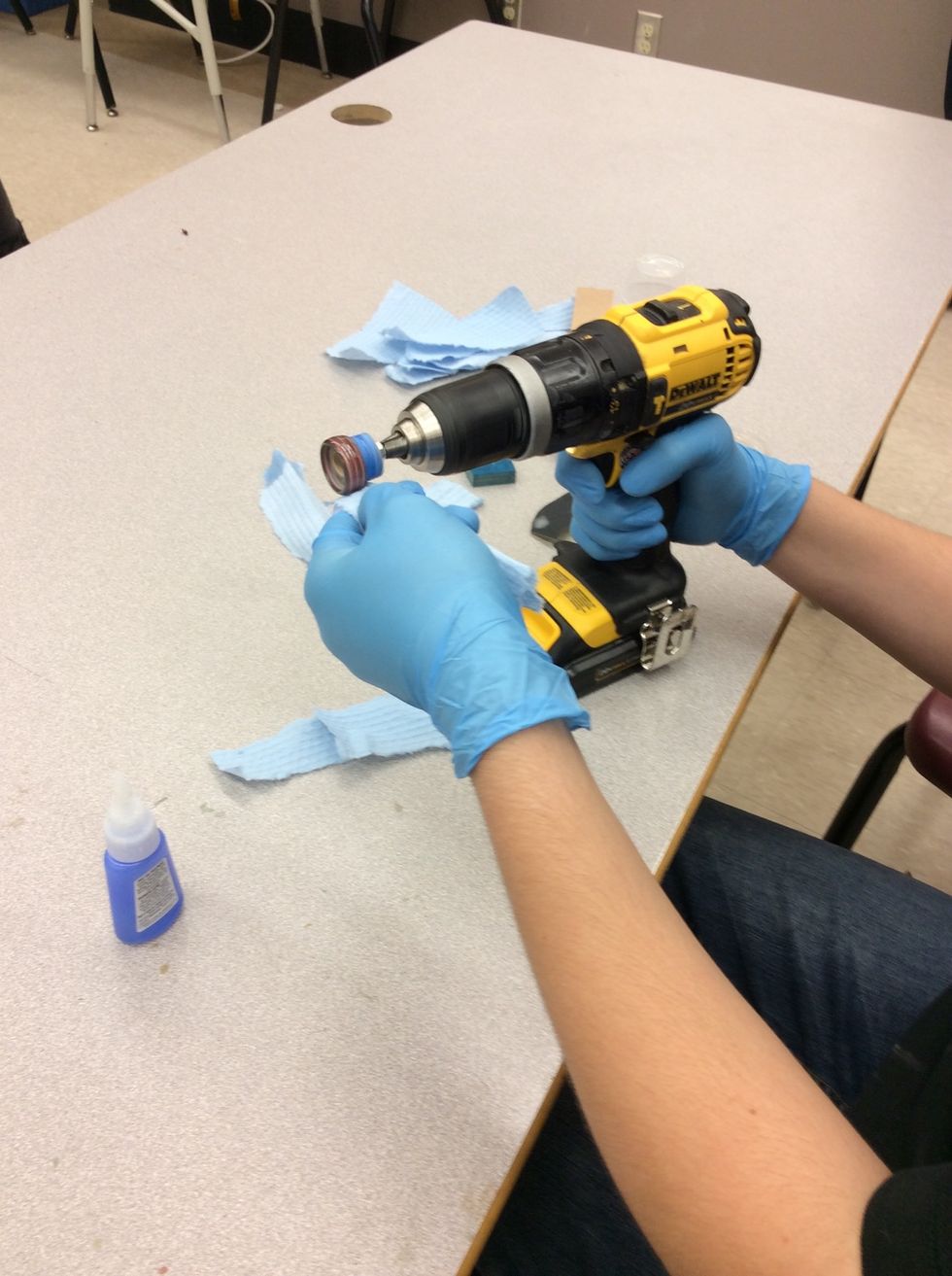 And put it onto the ring making sure you are slowly turning the drill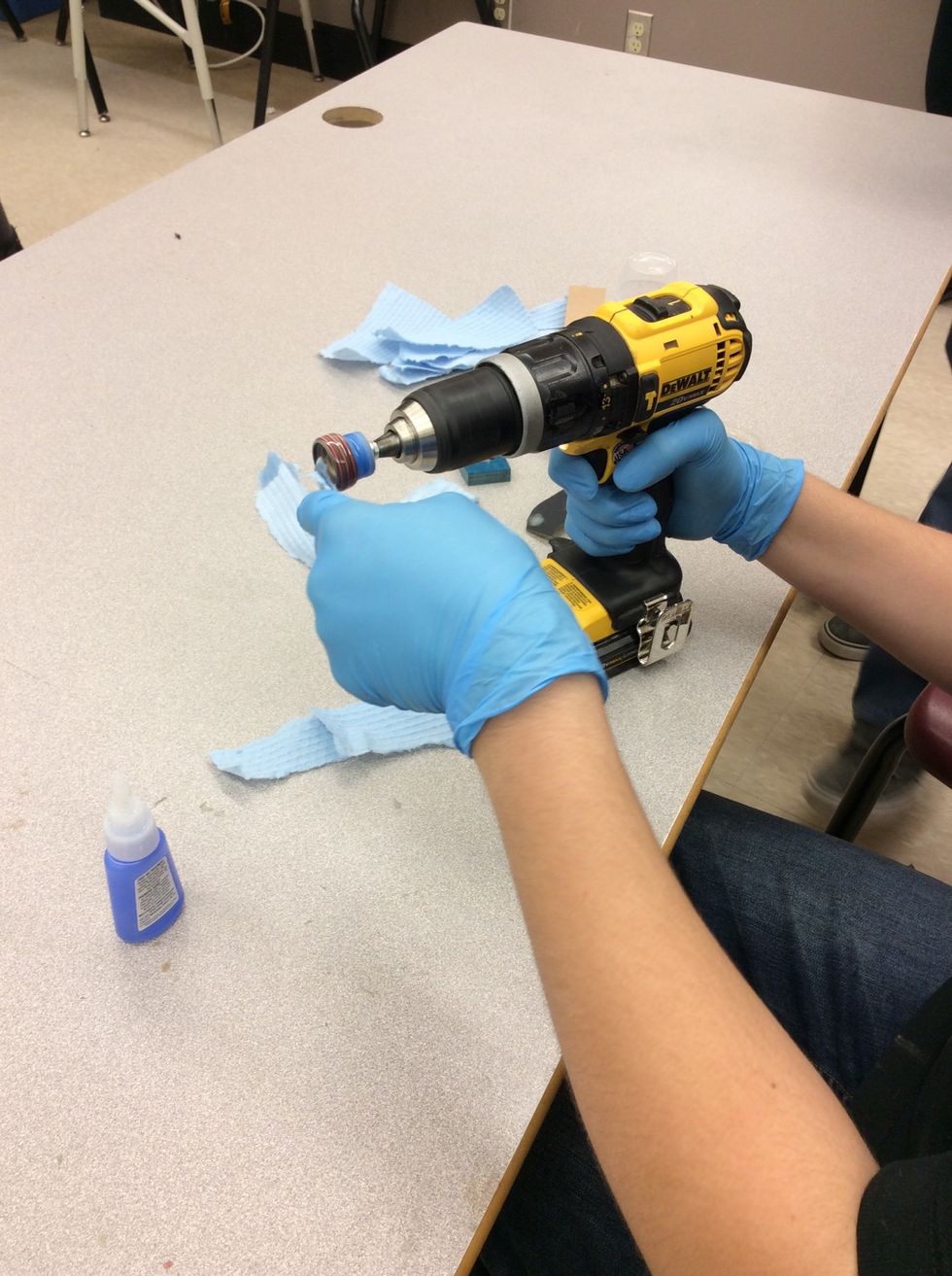 Do not apply to ring for longer then about 3 to 5 seconds. The glue will start to harden on the cloth scratching the ring. We don't want that.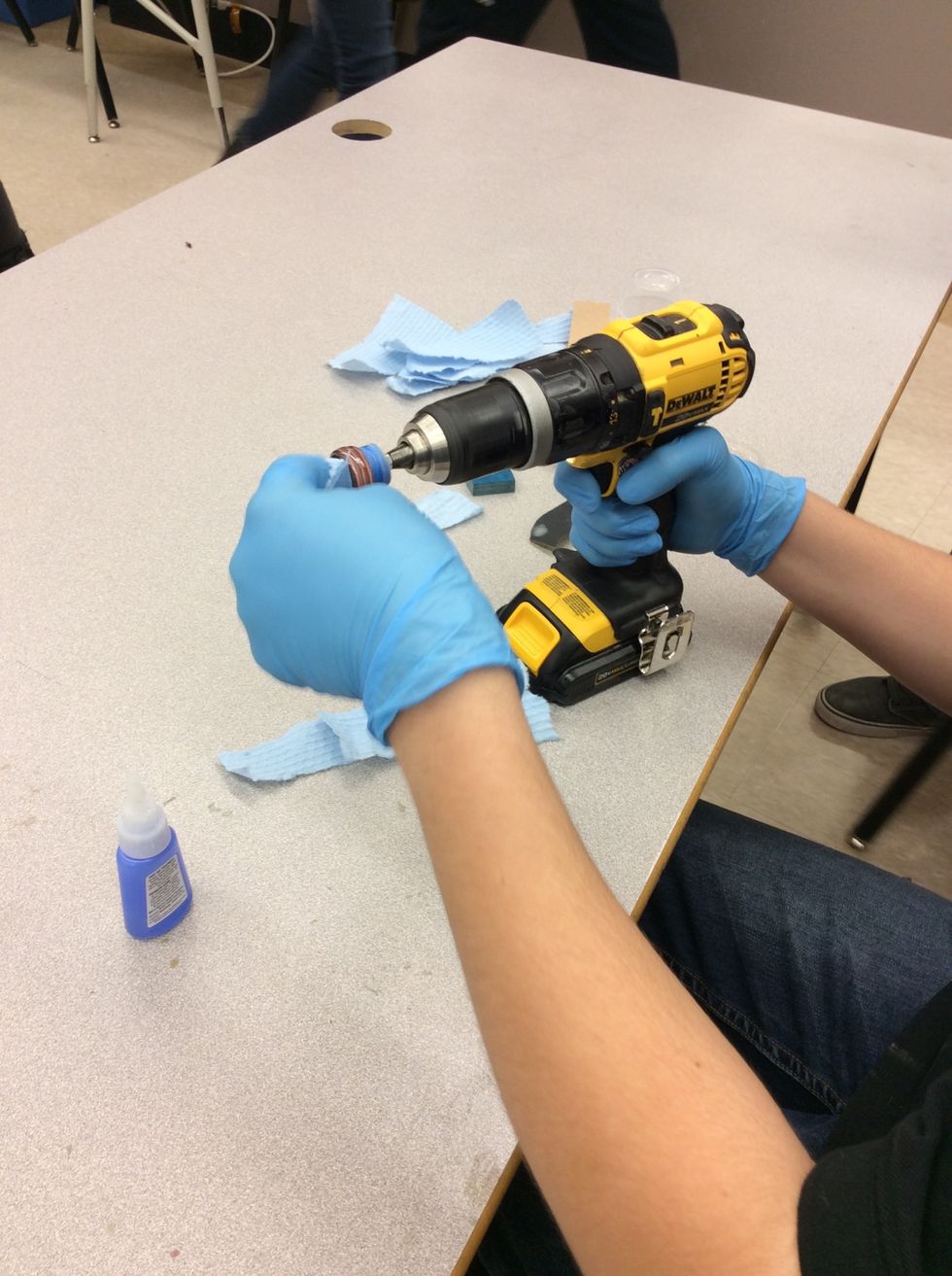 Don't forget to coat the inside as well.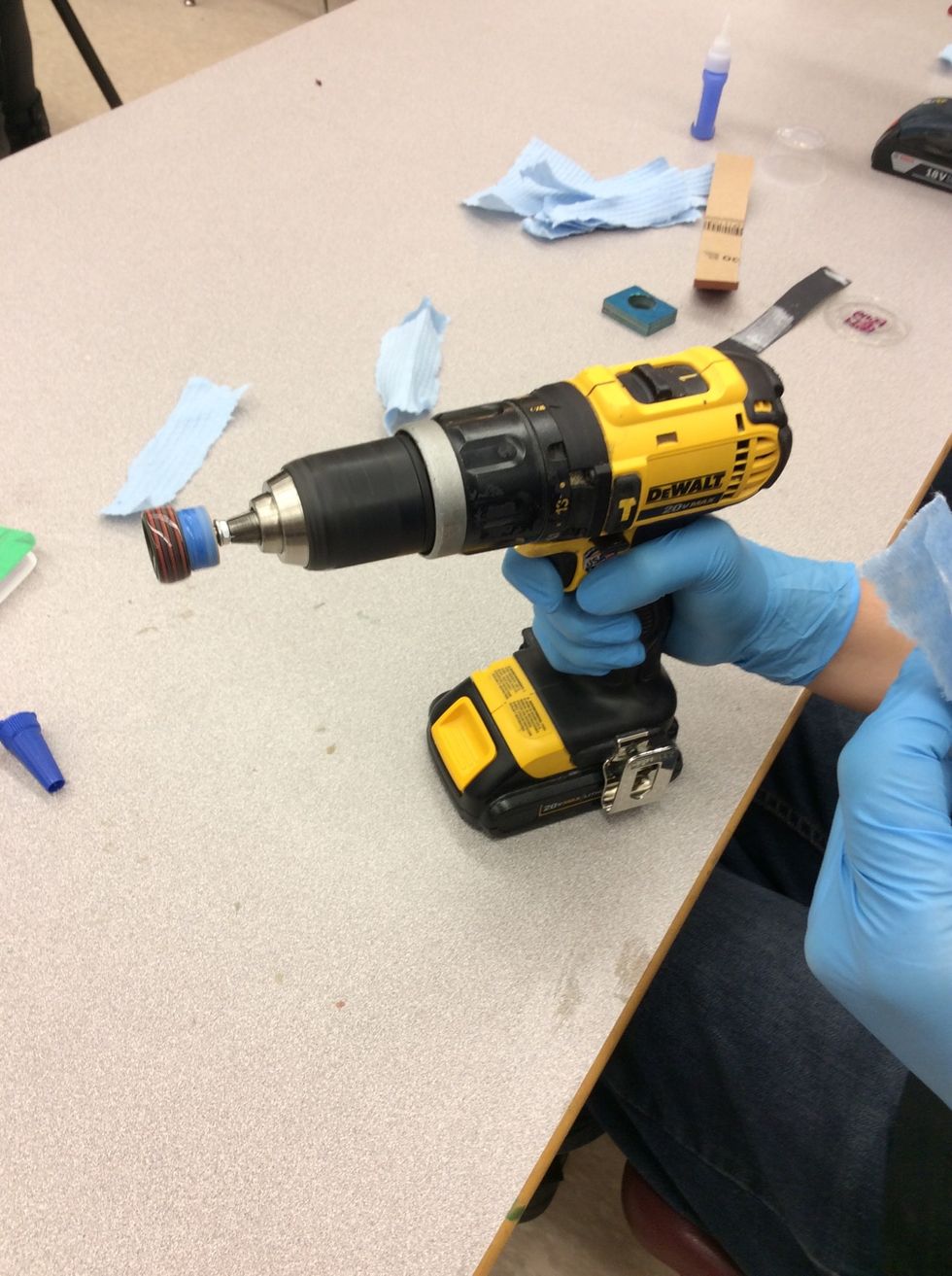 Dry between each coat
6.0 Veneers
1.0 Clamp
1.0 Titebond 3 glue
1.0 Drill or Dremel
1.0 A friend
1.0 Superglue
1.0 80 grit sandpaper
1.0 220 grit sandpaper
1.0 400 grit sandpaper
1.0 Flush cut saw
1.0 A cutting jig
5.0 Industrial cloth
1.0 Custom drill bit to fit ring