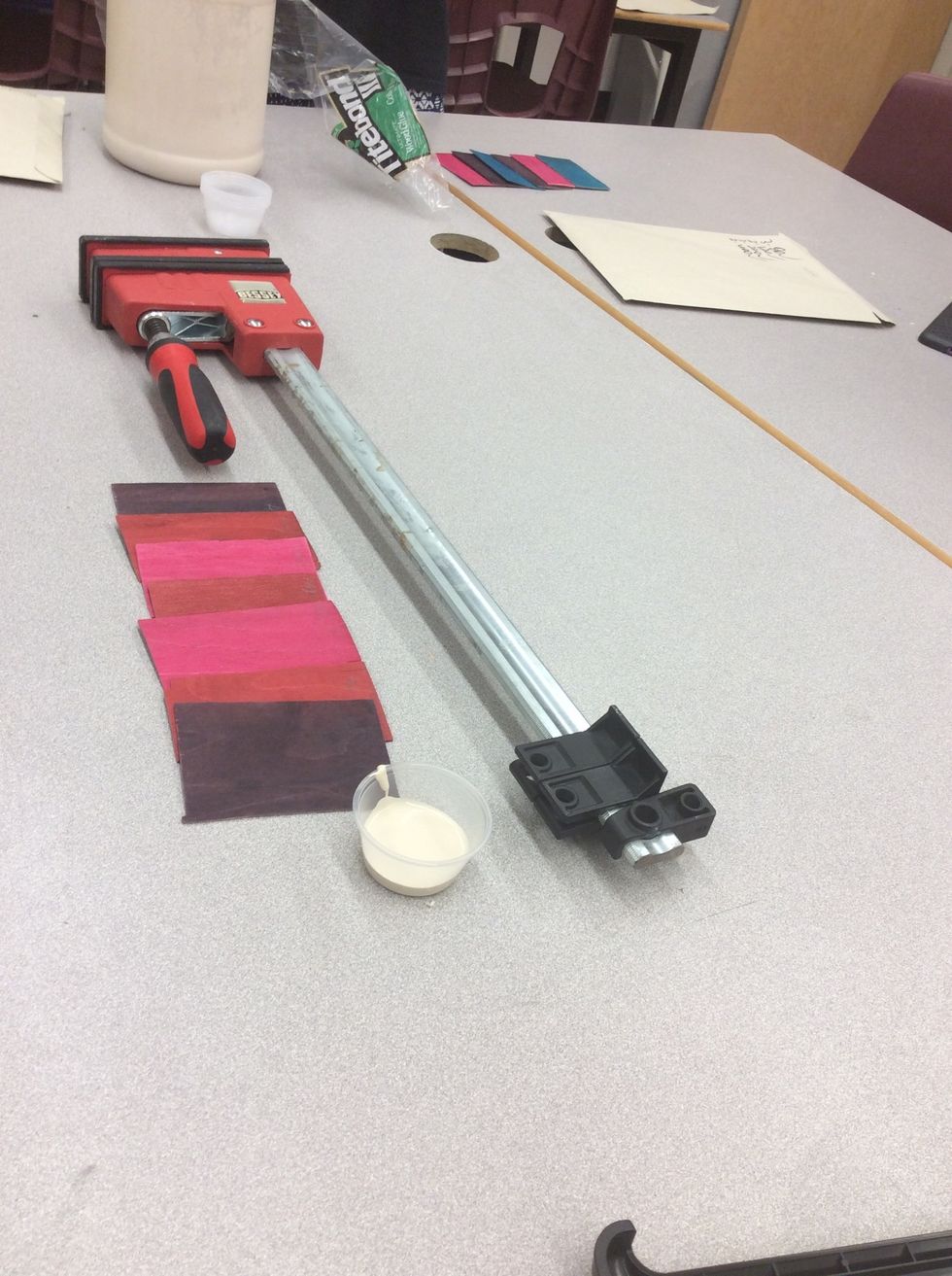 You will need 6 to 7 Veneers, container of tight bond three glue, and one clamp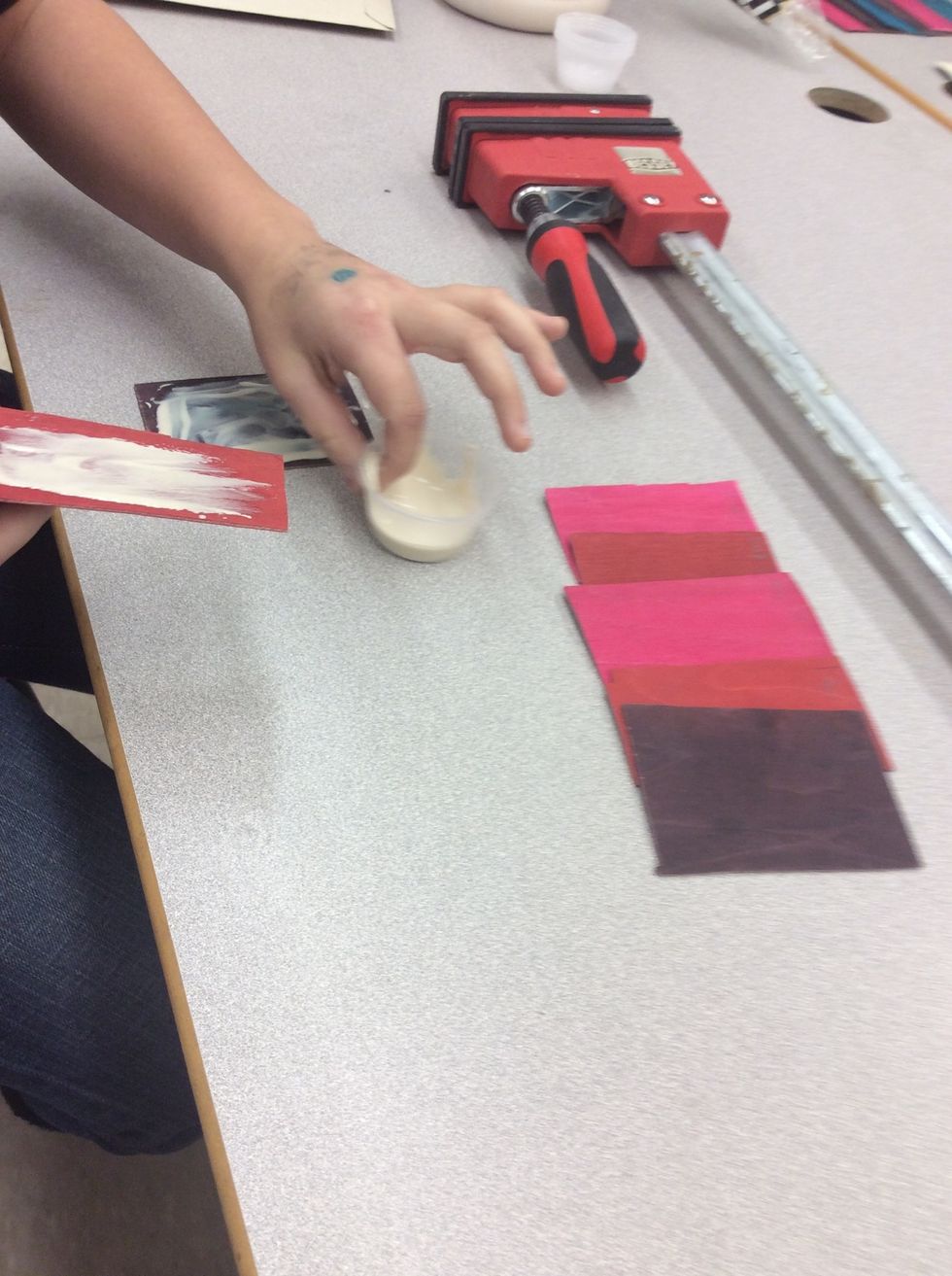 Put glue or veneer and spread evenly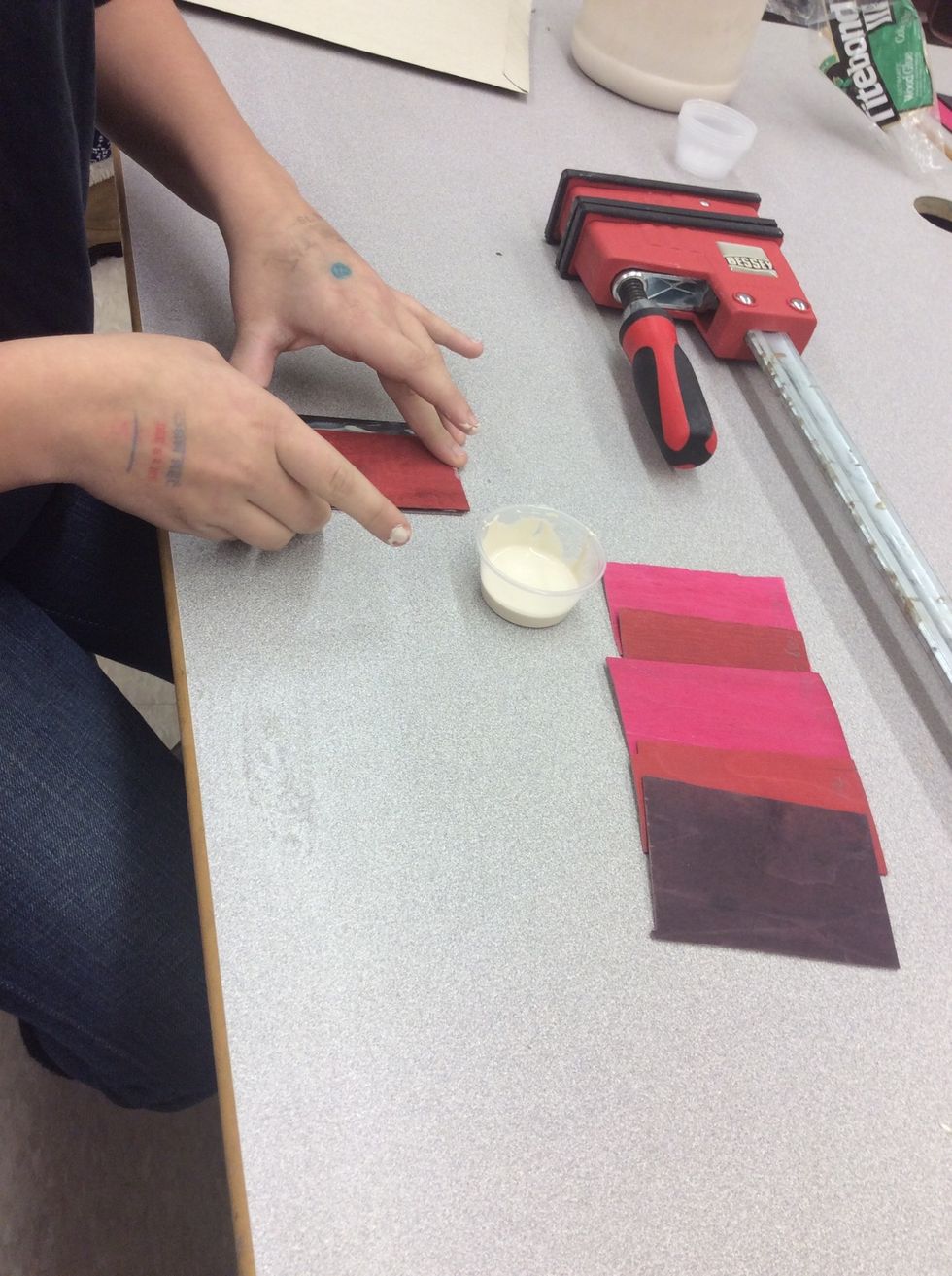 And put glue on the bottom veneer and then the one that goes on top of that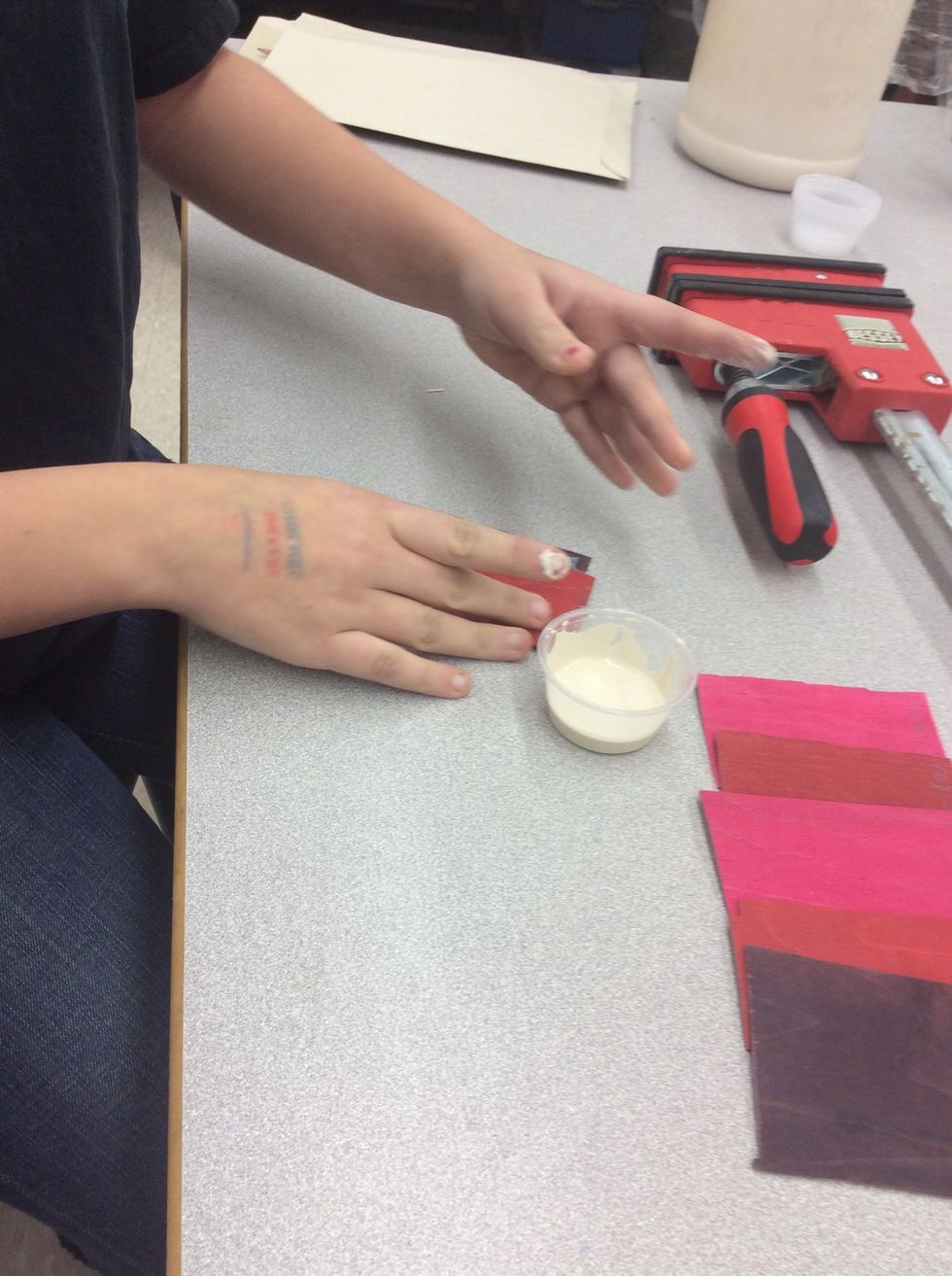 line the veneers them up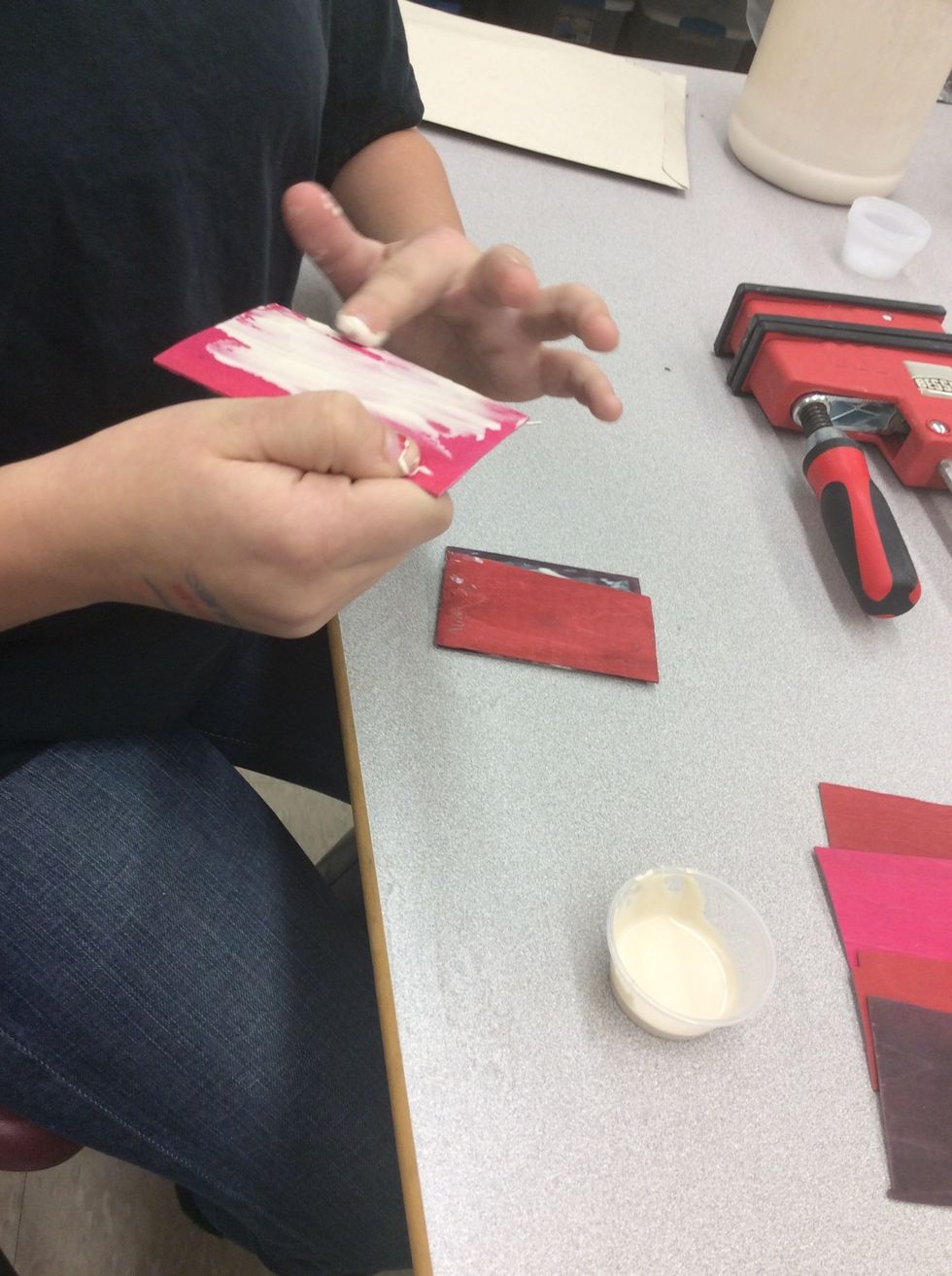 Then continue the steps until you are finished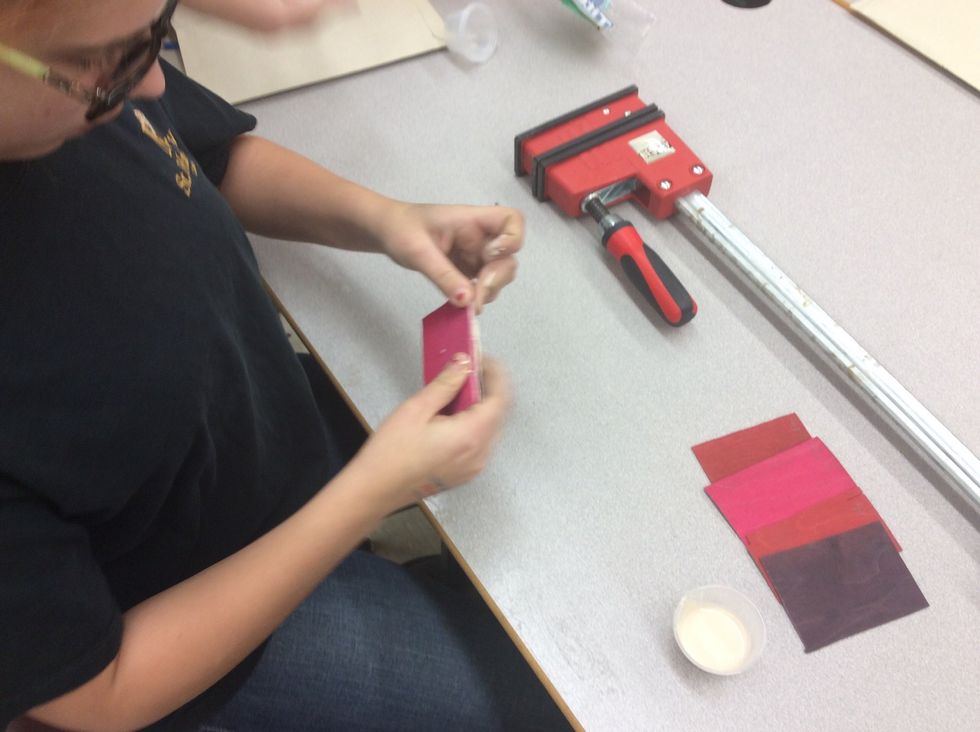 I gently push veneers together to flatten them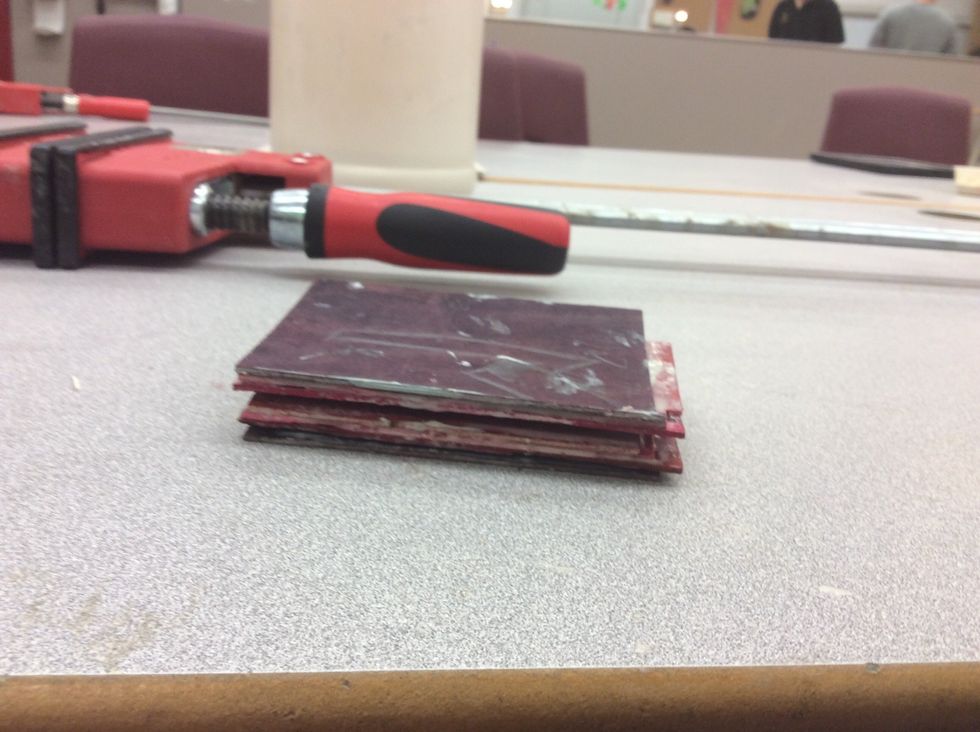 Place one side equal to each other making sure that it's flat on one side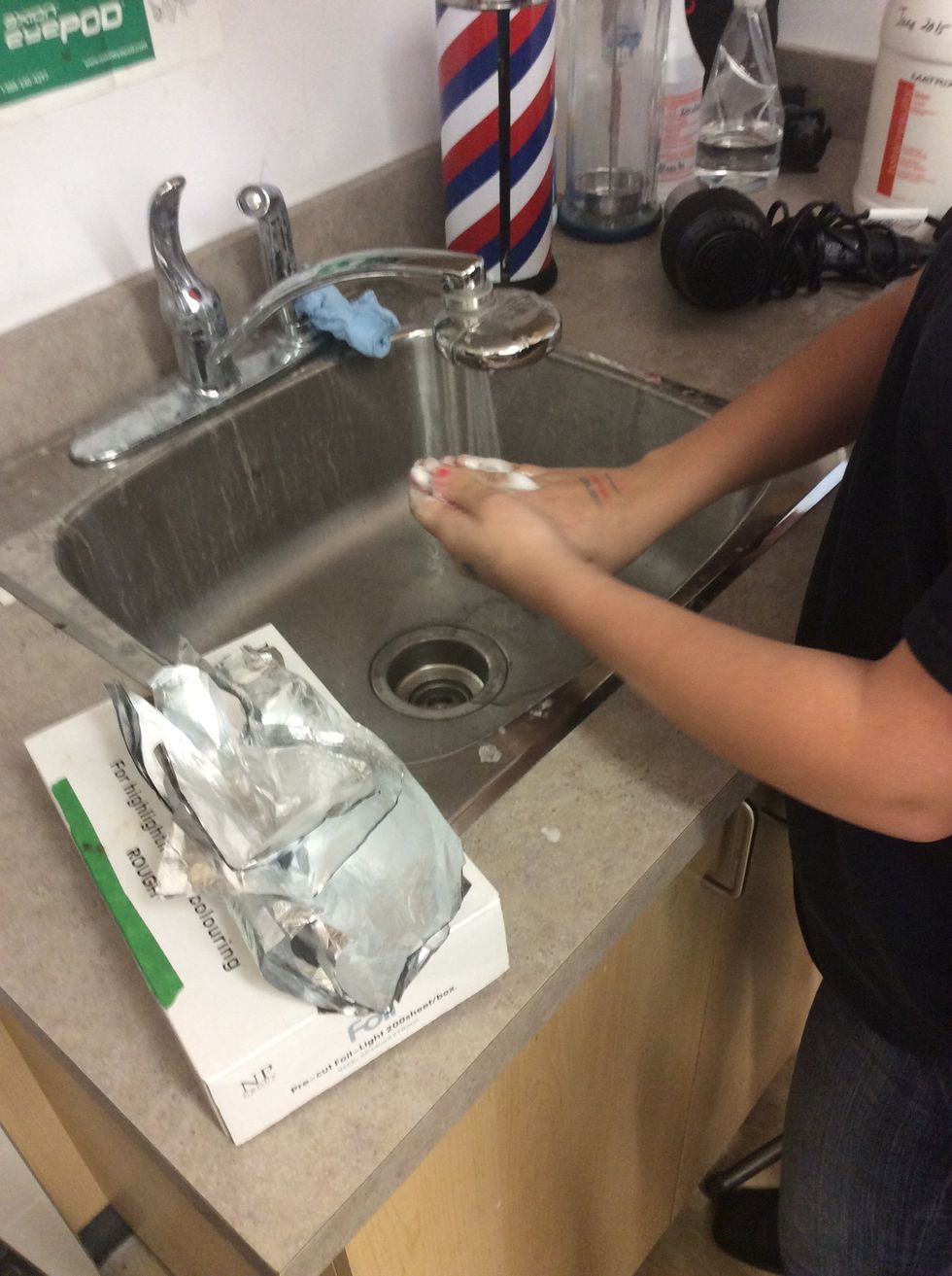 wash the glue off your hands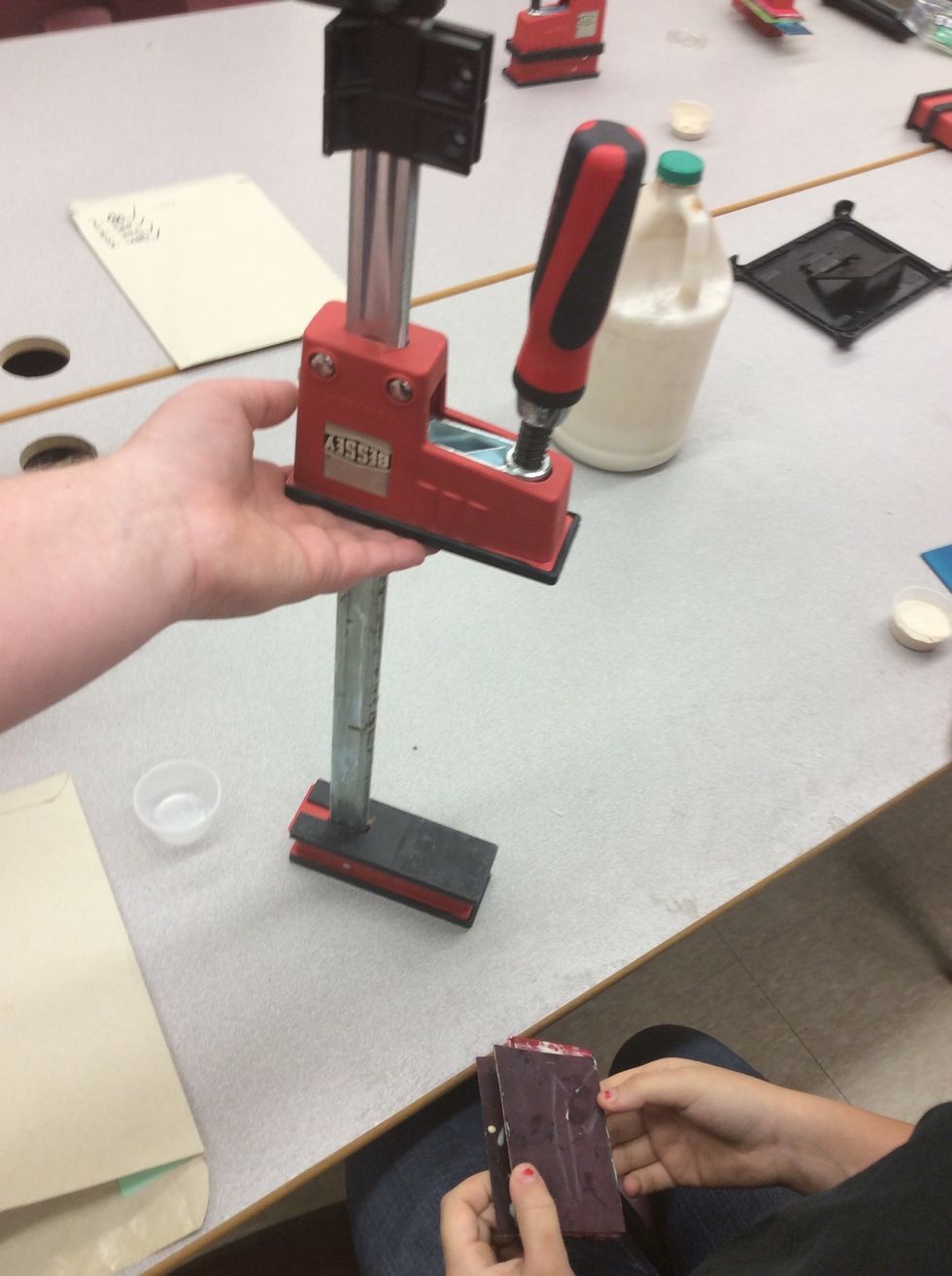 Lift clamp so you can put Veneers in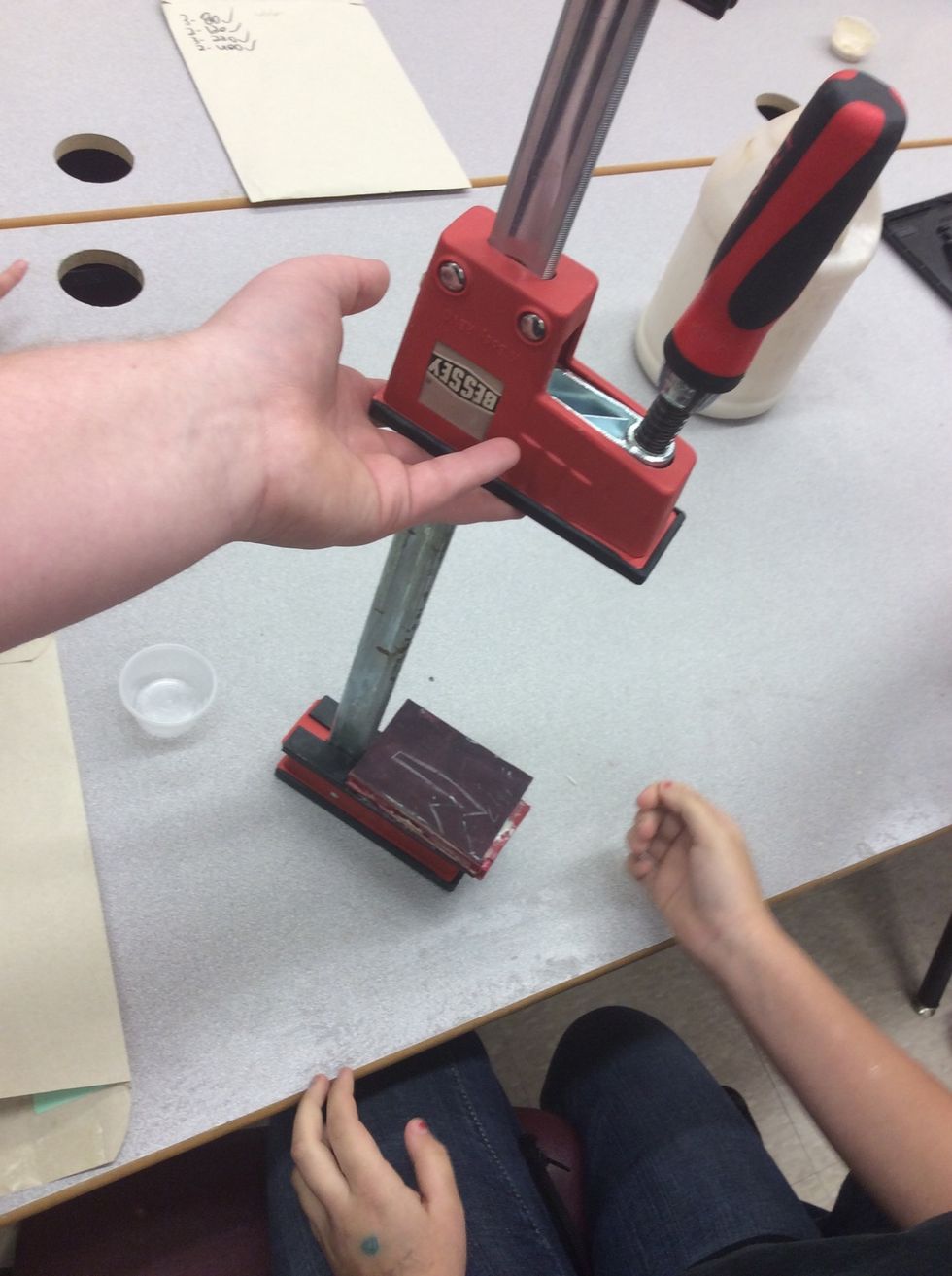 Put down clamp on Veneers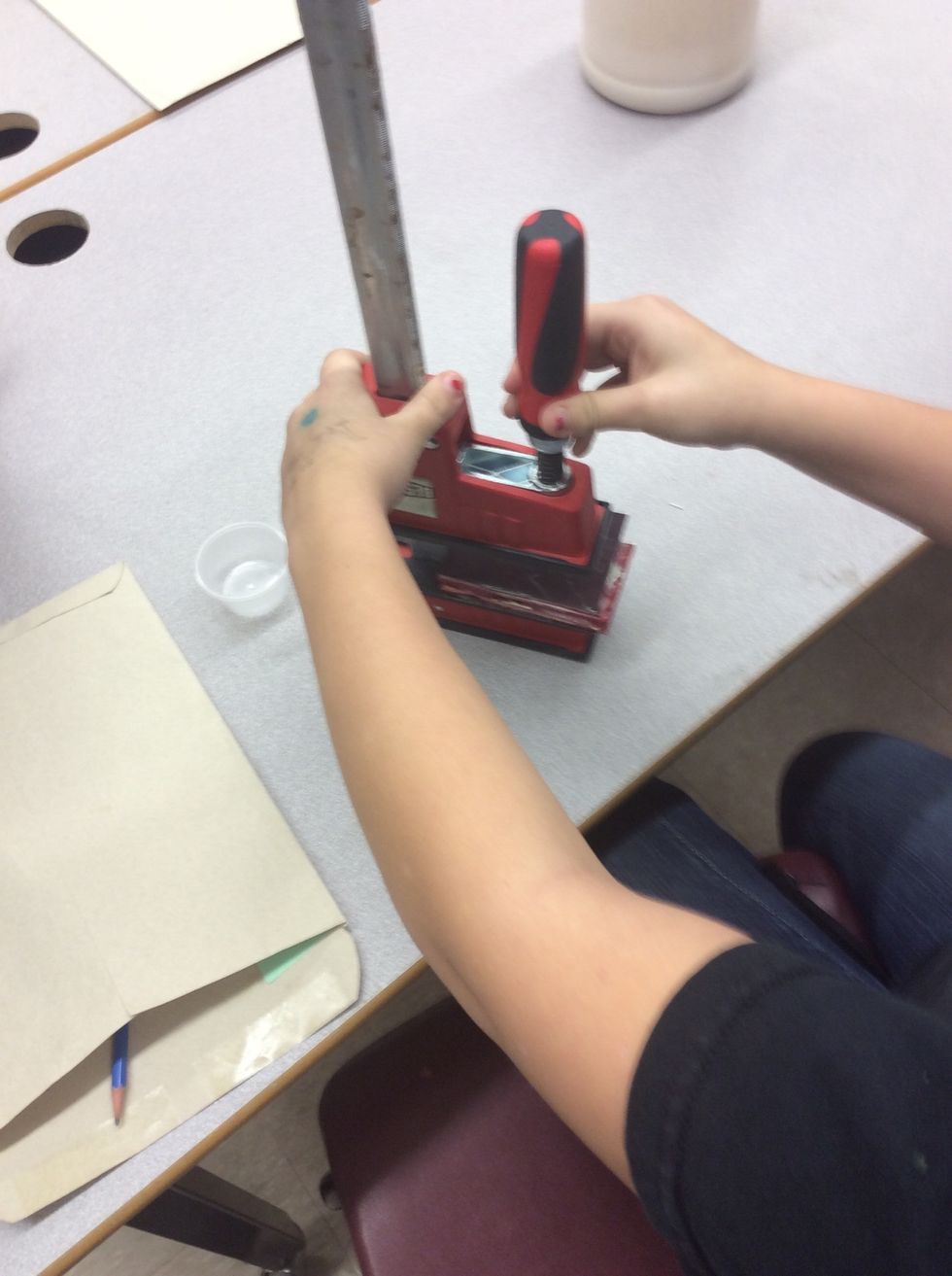 Make sure veneers are in centre of crap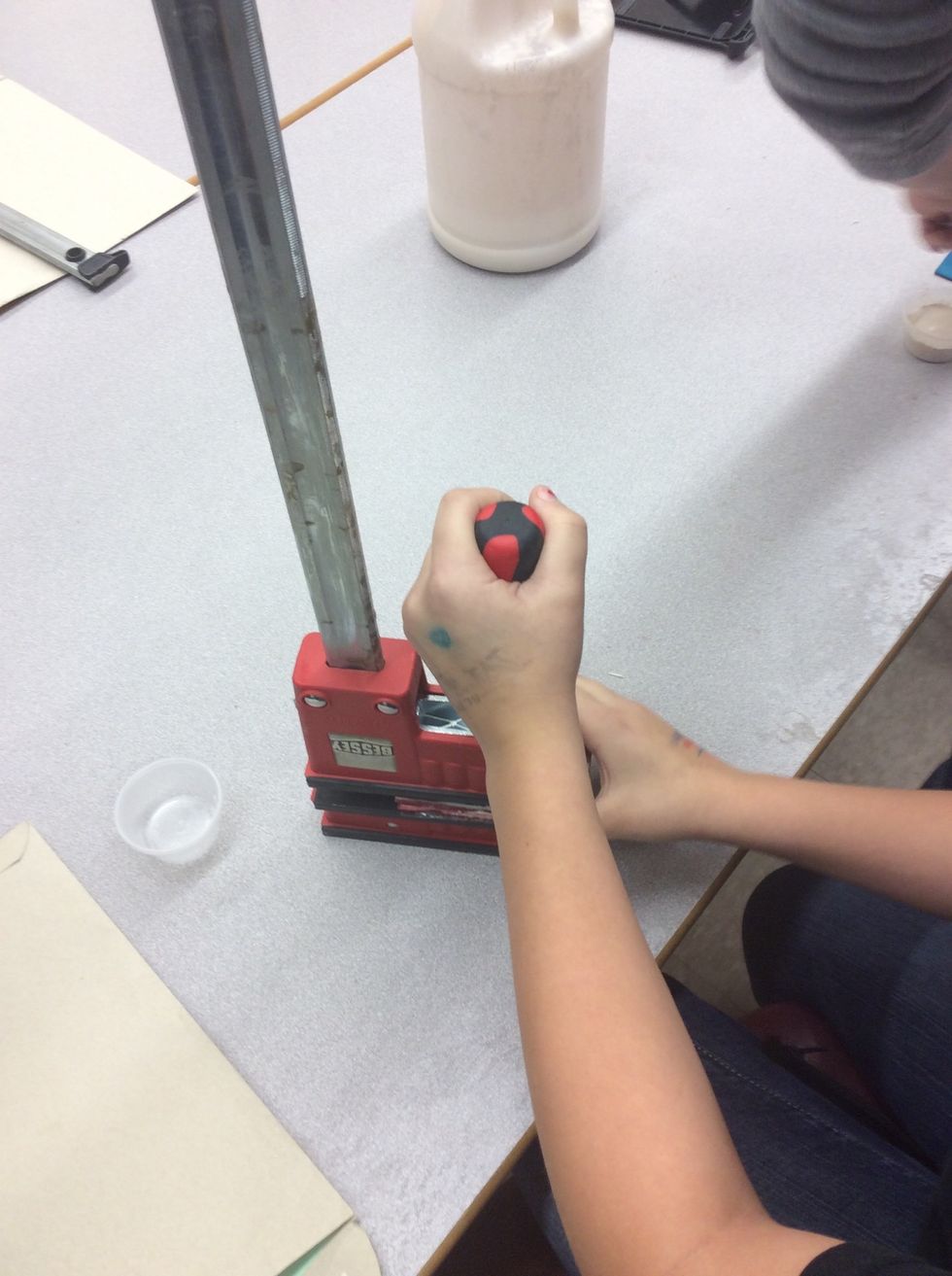 Tighten the clamp tell you can't tighten anymore Then leave for six or more hours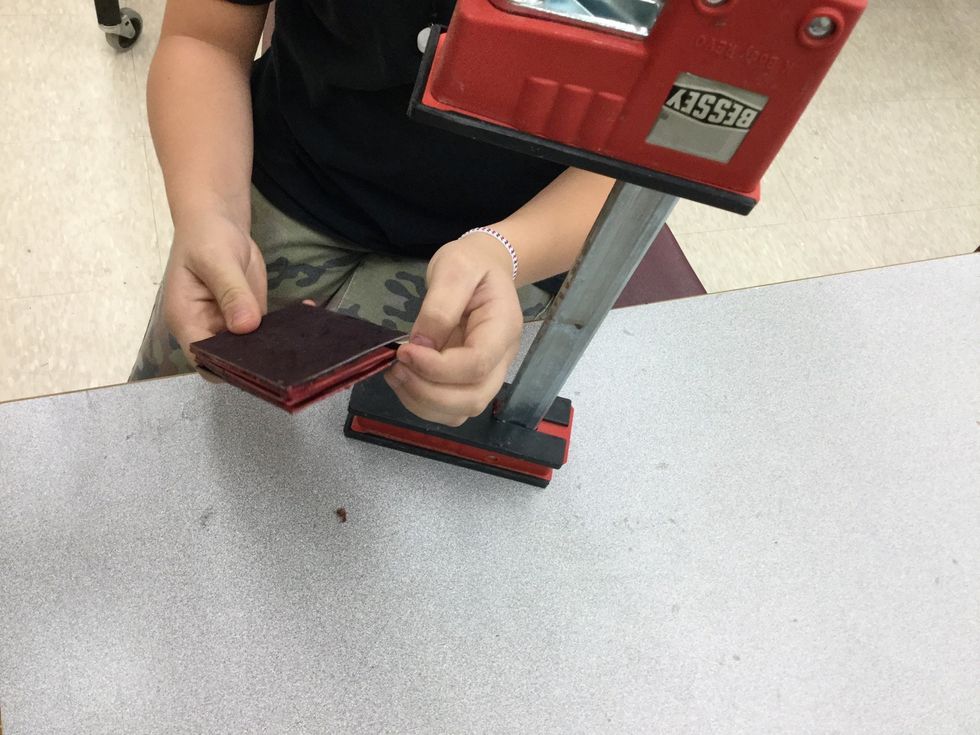 Take the veneers out of the clamp.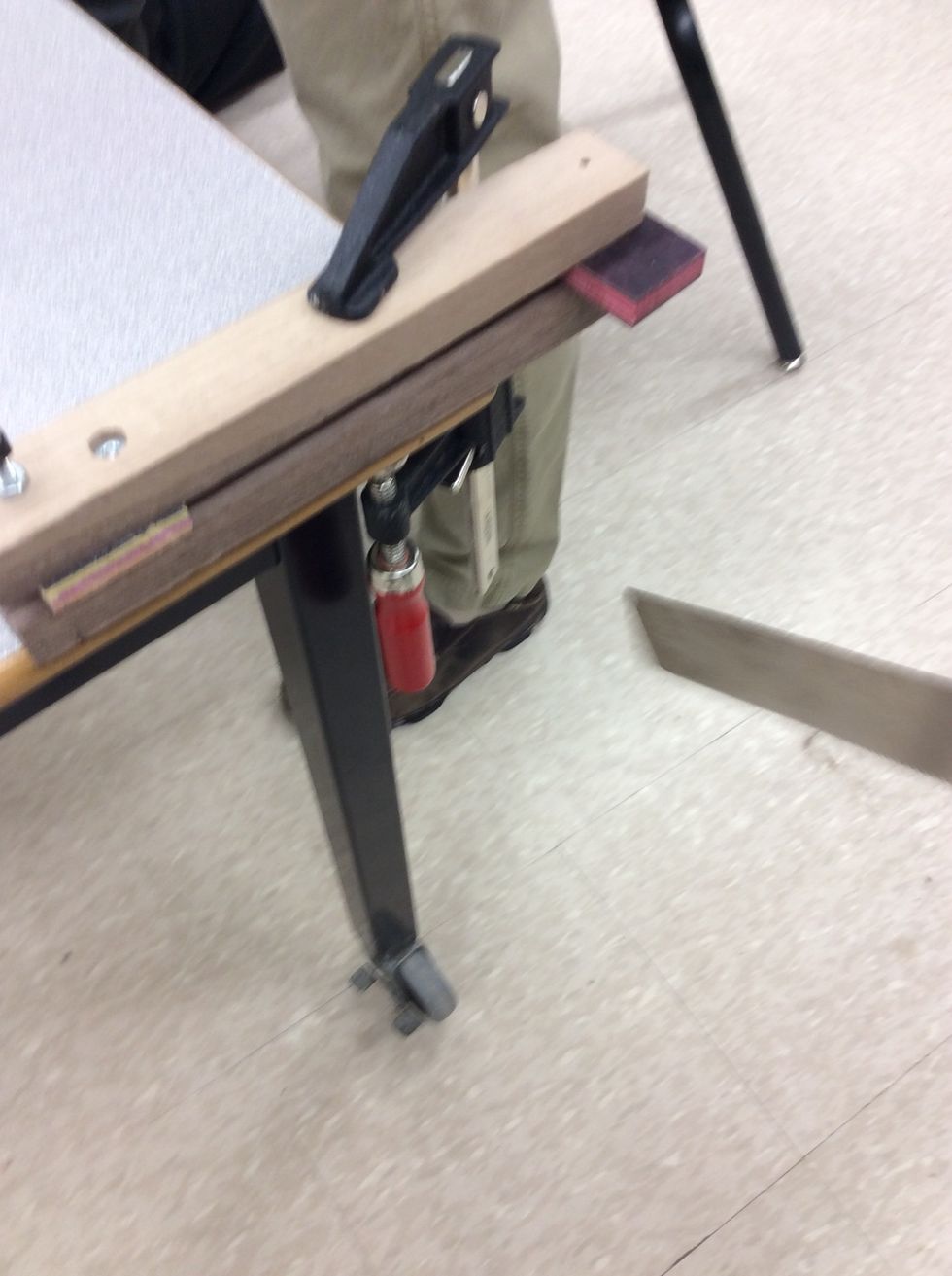 Then you need to cut a whole out of the veneers.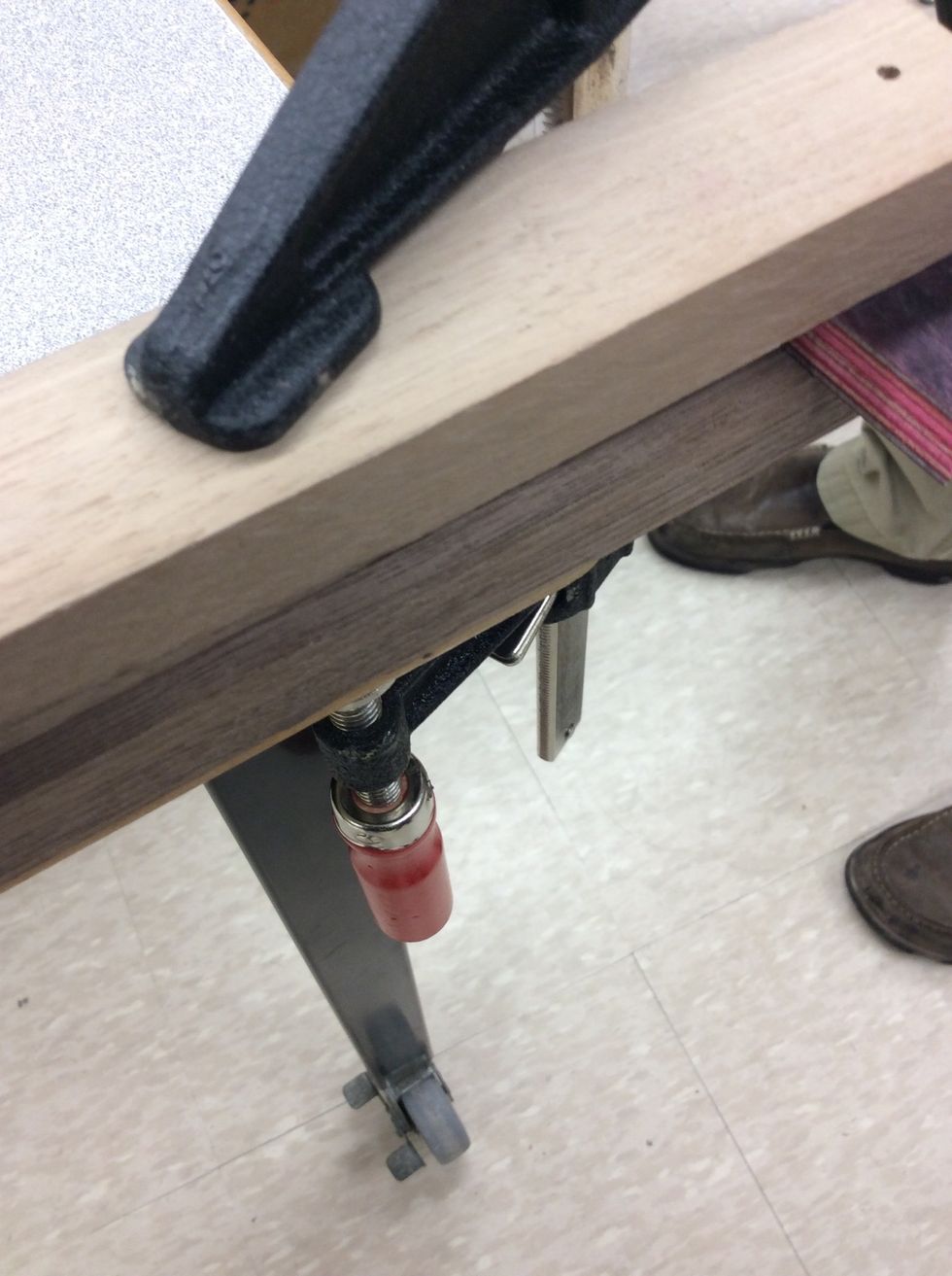 Then you need to put the peace in the jig. Then take a clamp and clamp the jig to the table.
Then cut the veers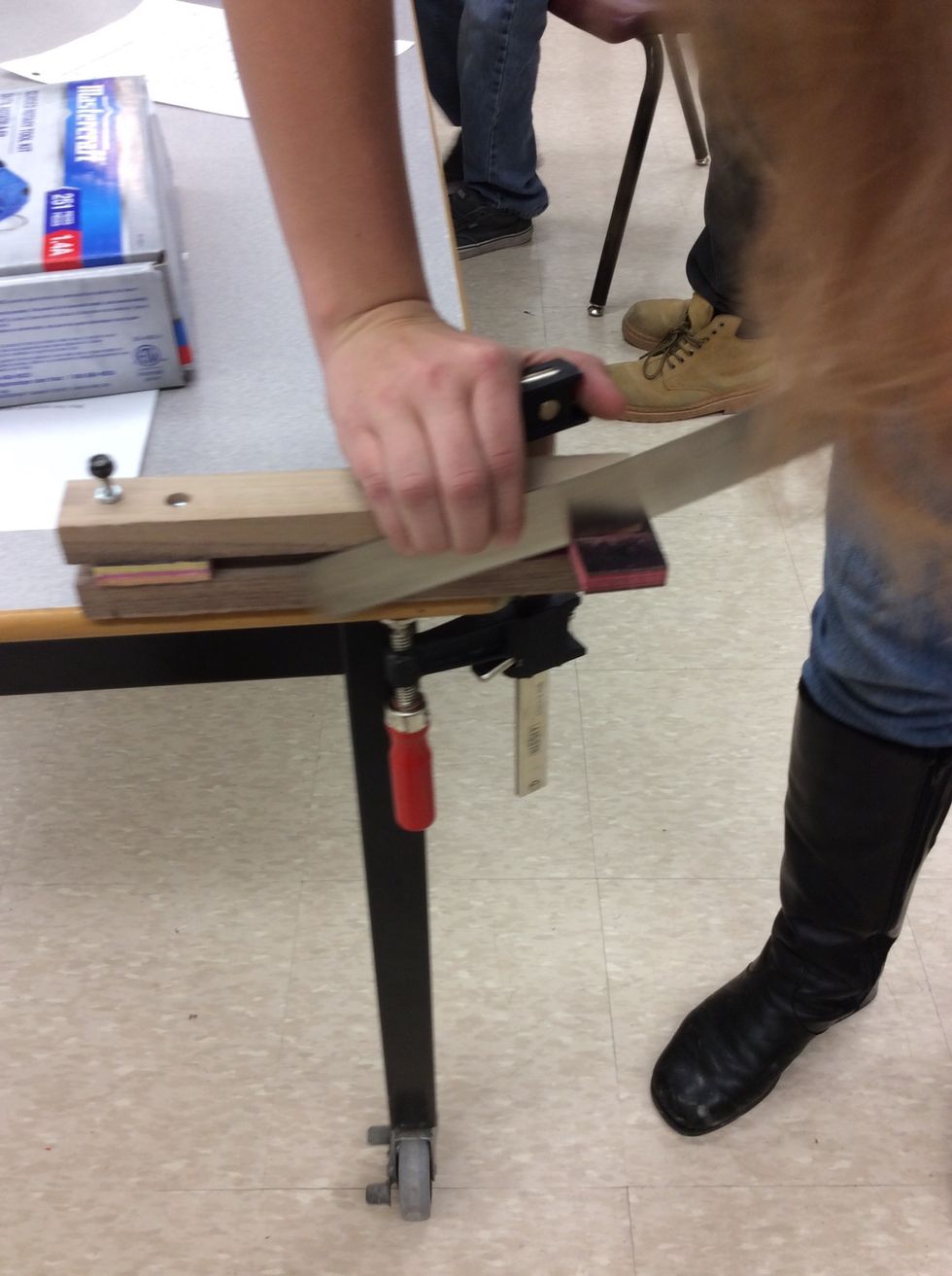 Put your fingers on the top part of the blame and put blade against the Jig.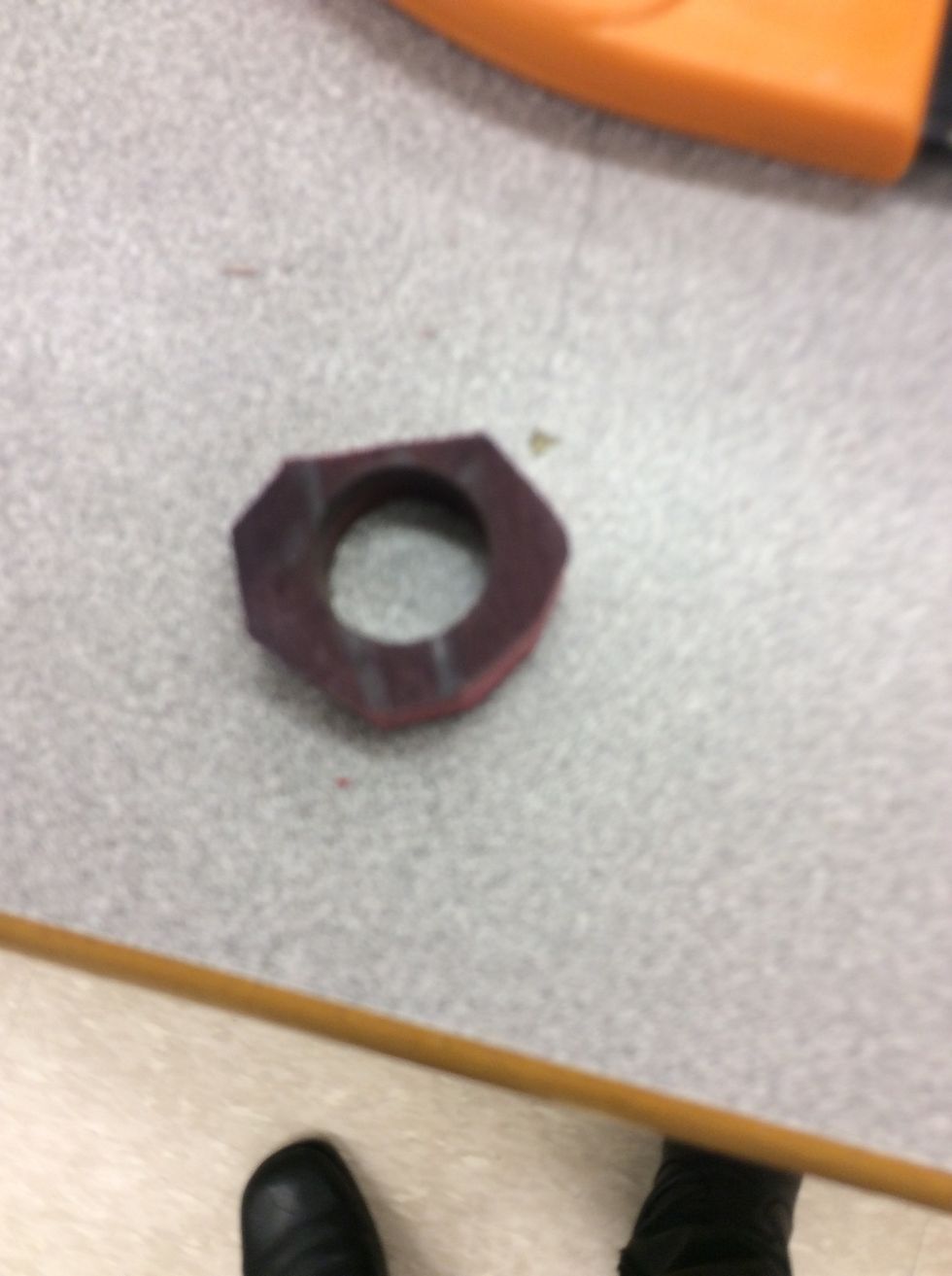 Continue till it something close to round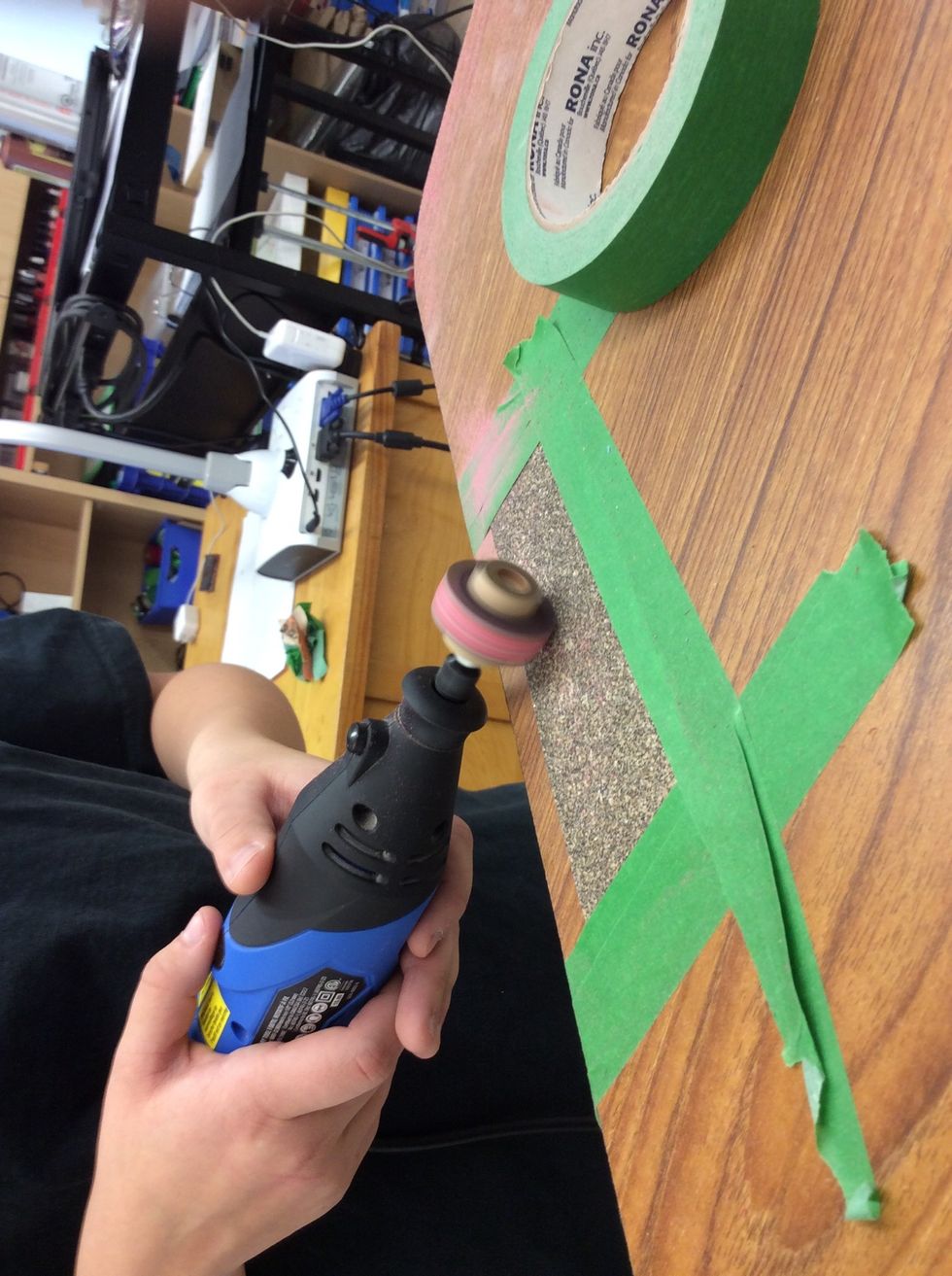 Then use the Dremel to Sand with 60 grit sandpaper till it is round.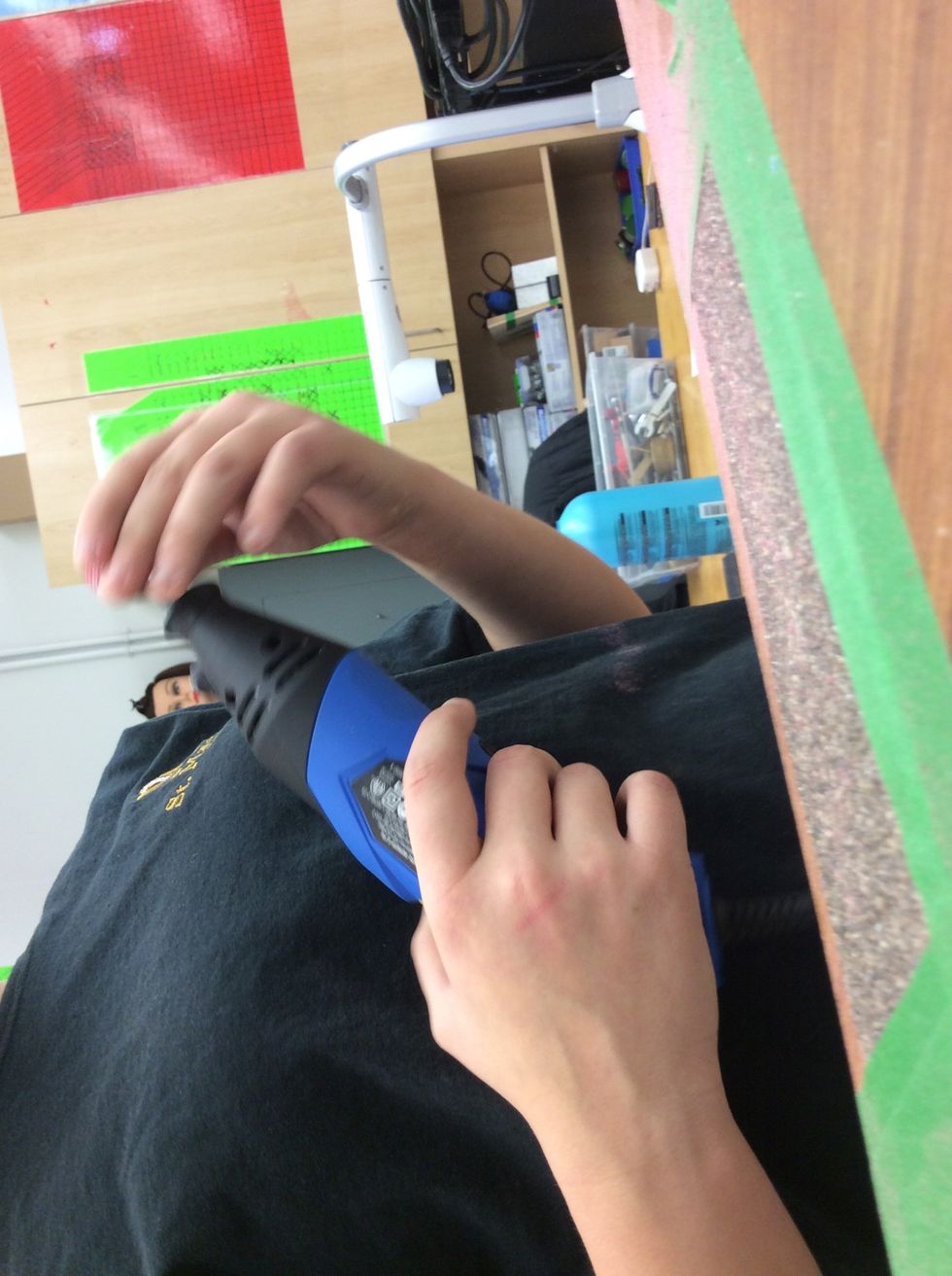 Every once and a while check it and see if you find it it's round enough.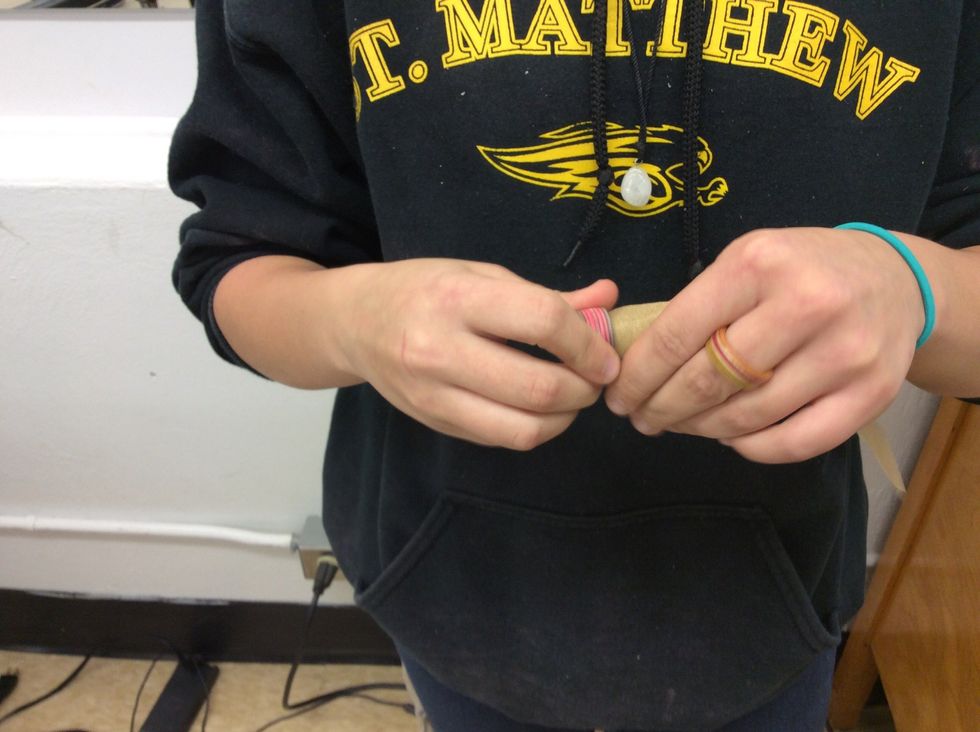 Then sand inside ring with 120 Grit sandpaper till smooth.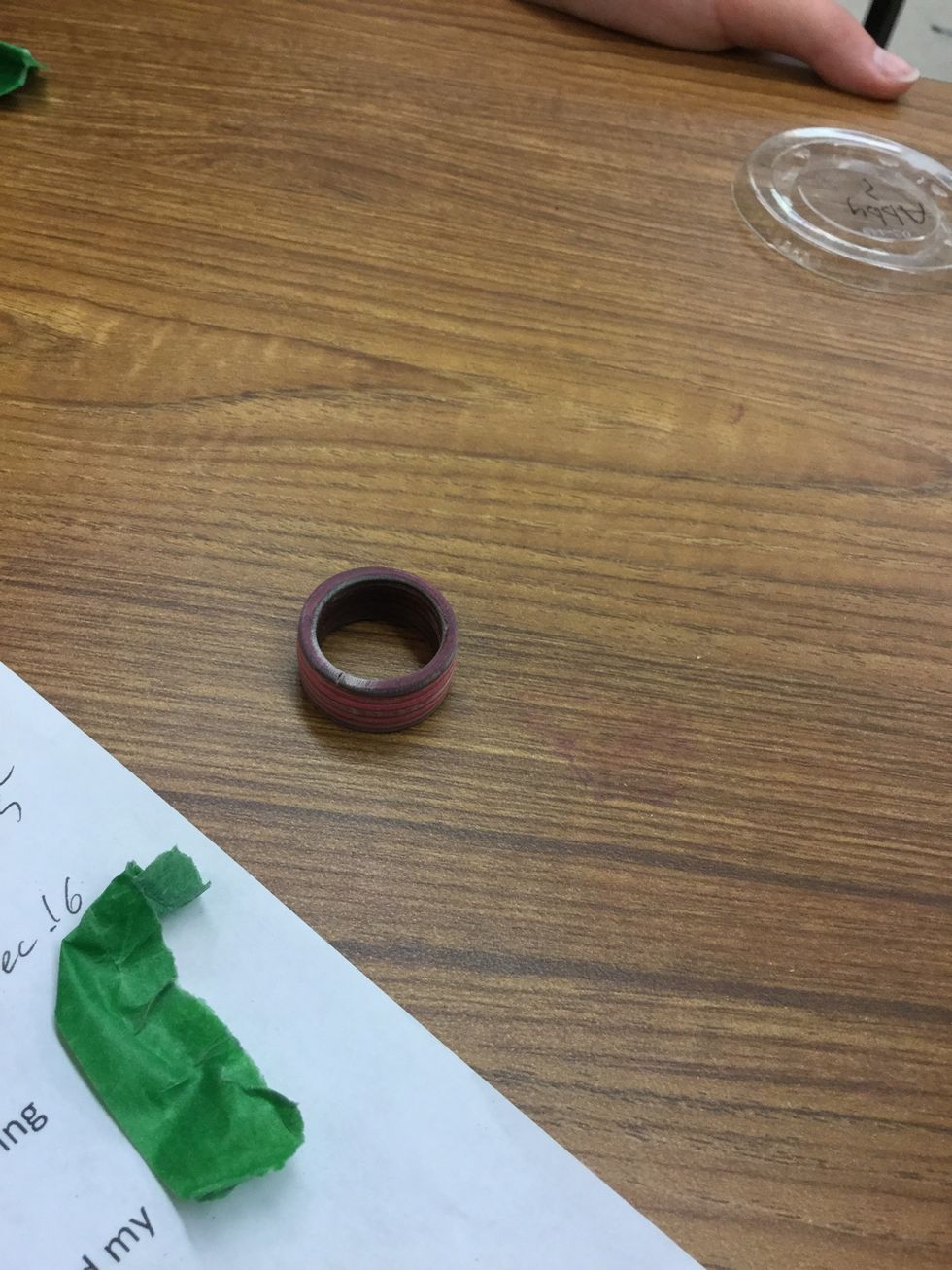 This is what it should look like by the end of standing with 60 and 120 grit sandpaper.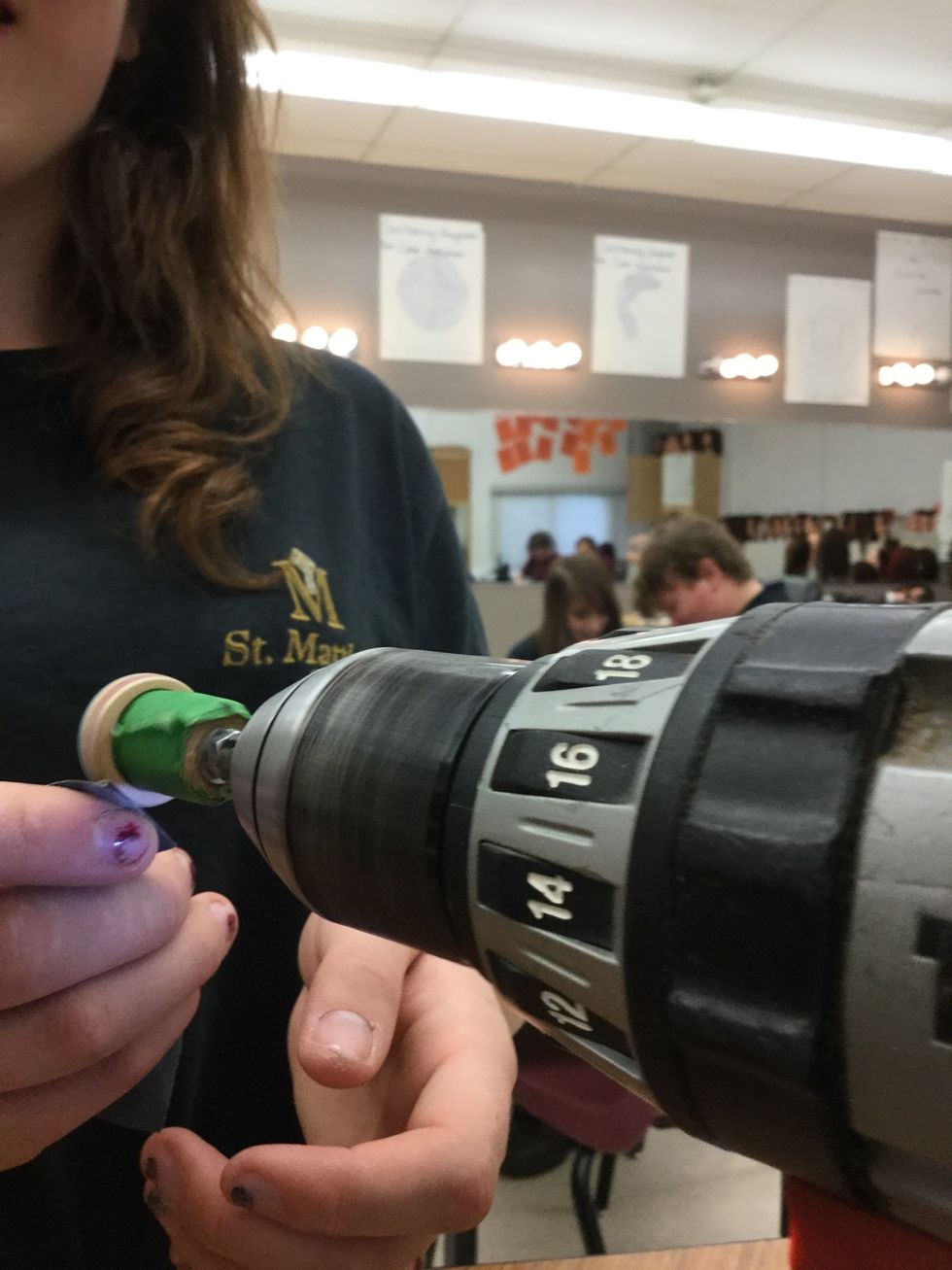 Then when using the grill stand with 400 sandpaper till smooth.
Where gloves and take shop towels put superglue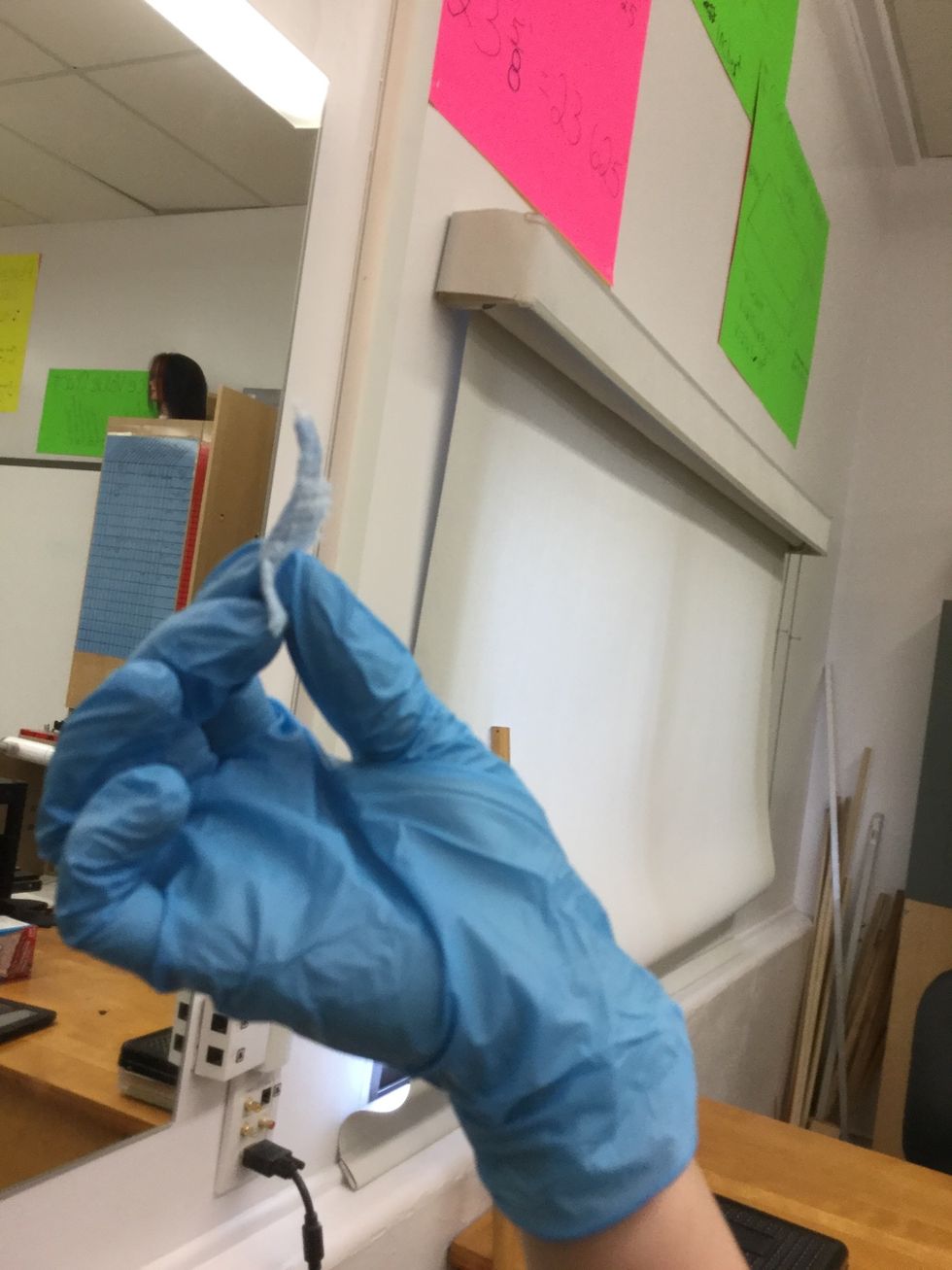 Keep glue away from face and eyes while it's smoking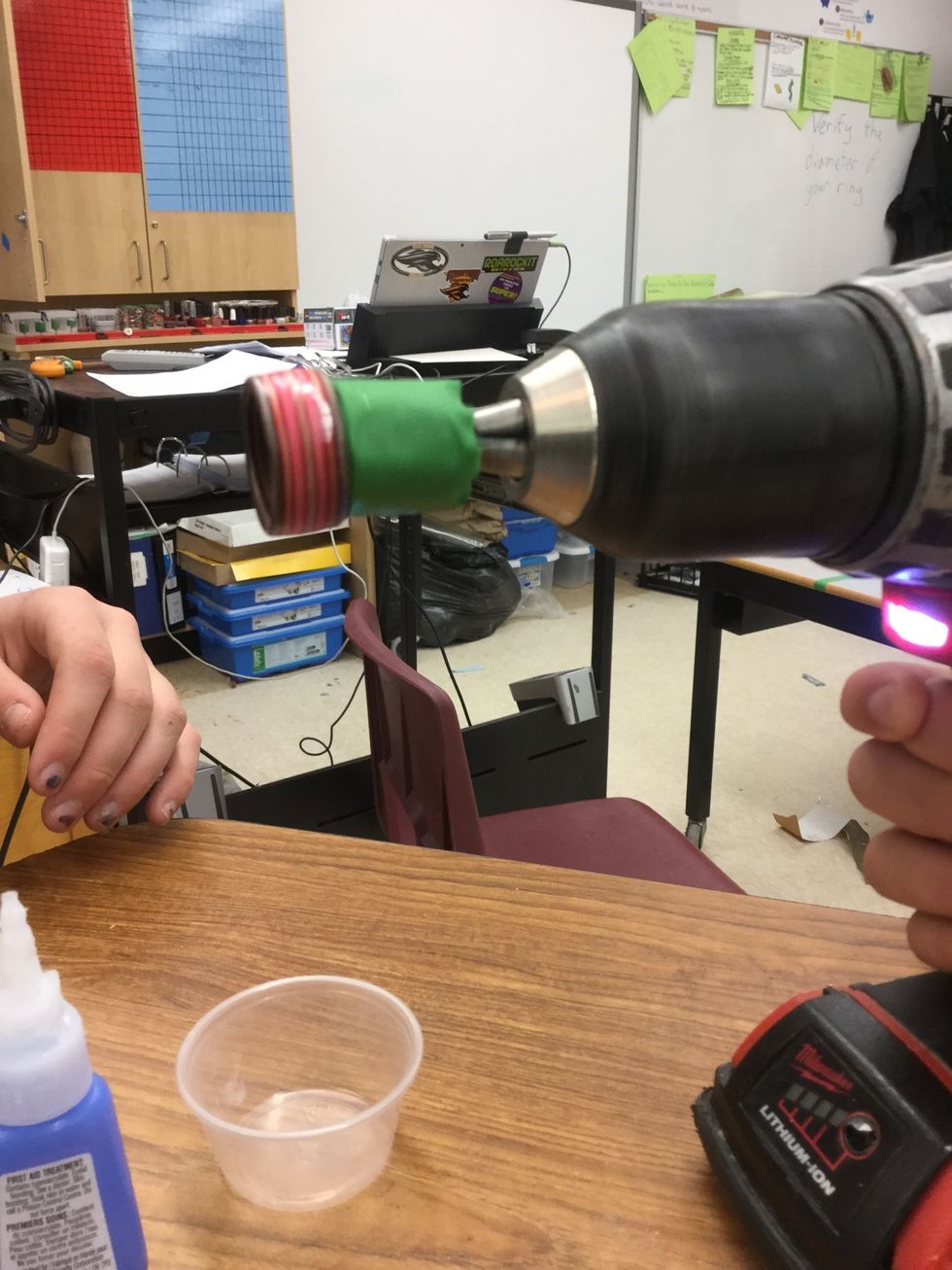 This will be a two person job. One person will spend the girl slowly why the other Poston will apply glue
Apply glue on inside of ring and around the edge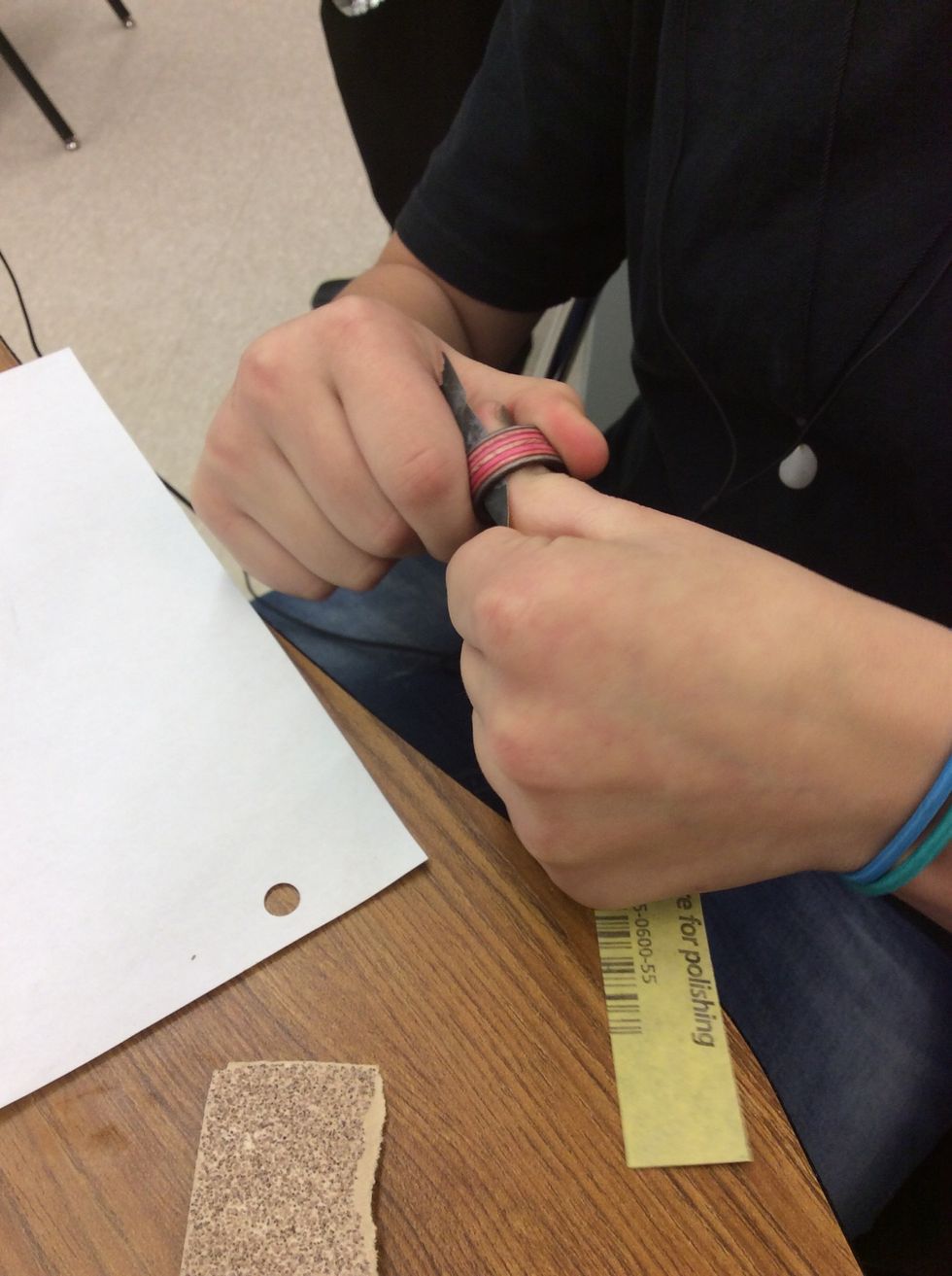 If necessary snd with 400 grid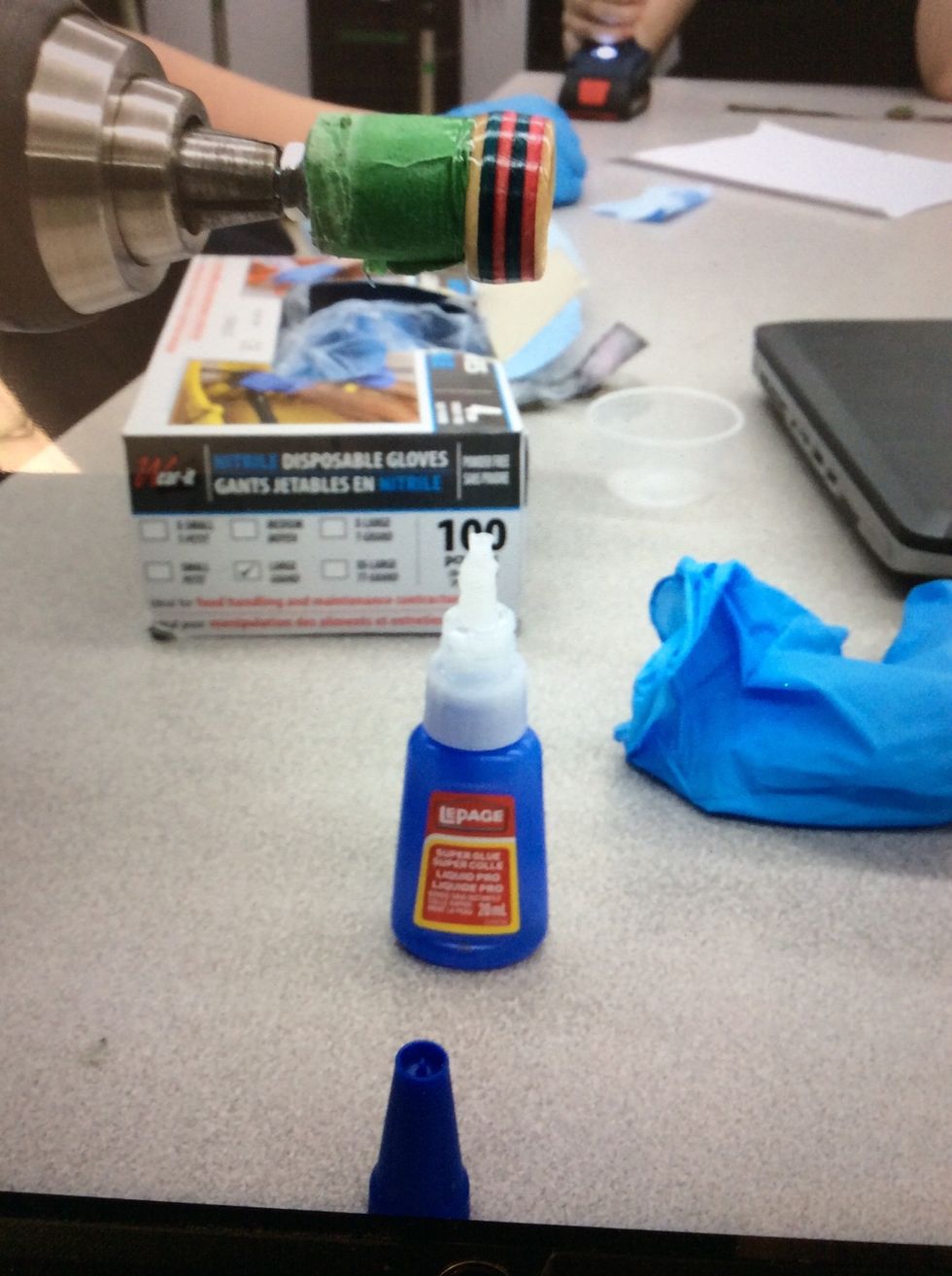 For the final coat put a nice thick coat
After school with a drag enjoy wearing your skateboard ring
The creator of this guide has not included tools