Who doesn't like cake!?! Especially one that's packed with protein! If you like almond flavor, you'll love this little personal cake!
4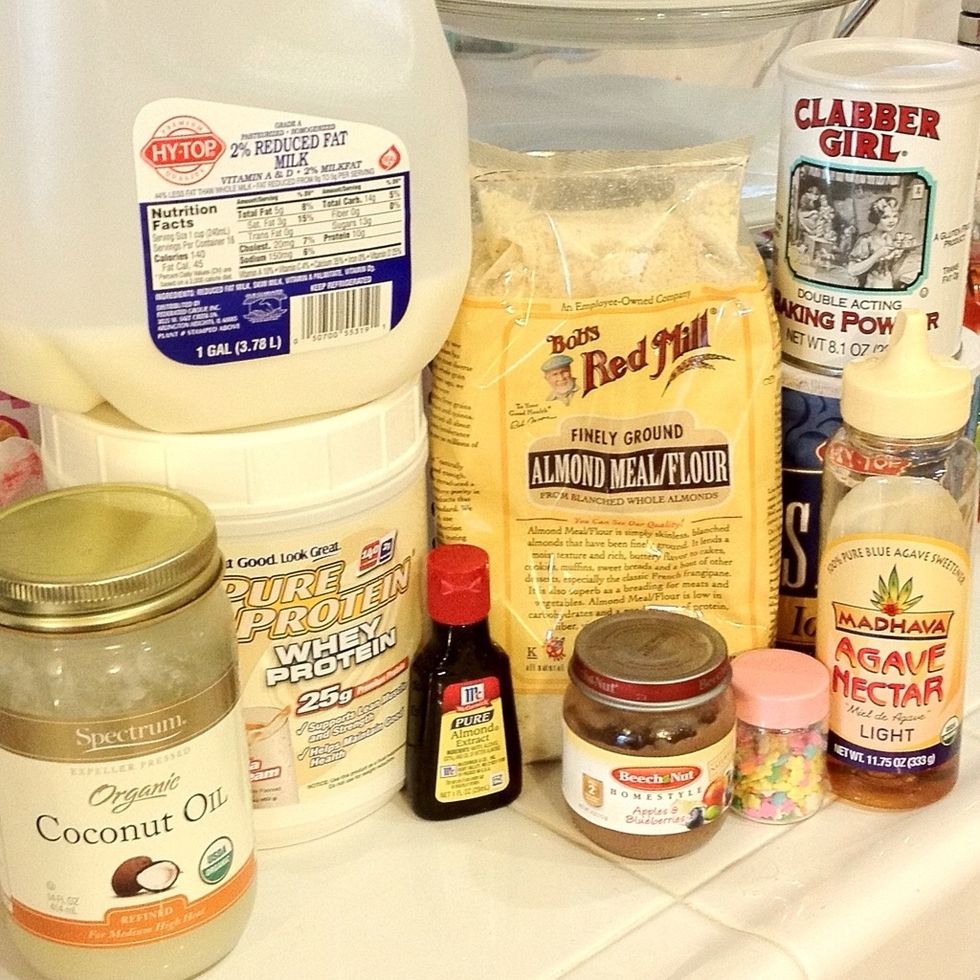 Here is what you need. Feel free to exchange ingredients to meet your dietary needs. I've made this cake in several ways. Examples: white flour instead of almond flour, all oil - no applesauce, etc.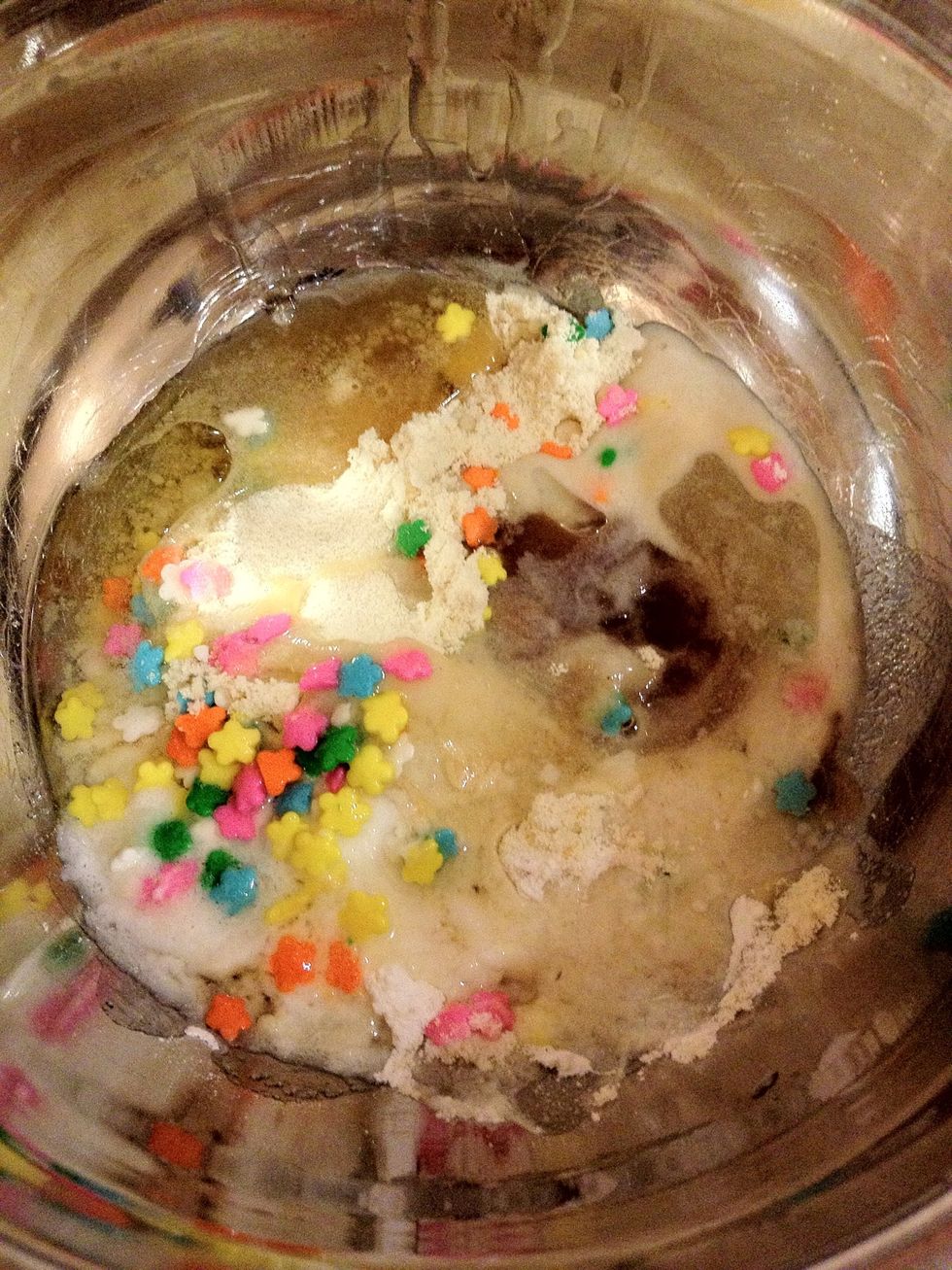 Add all of the ingredients except the coconut oil to a small mixing bowl.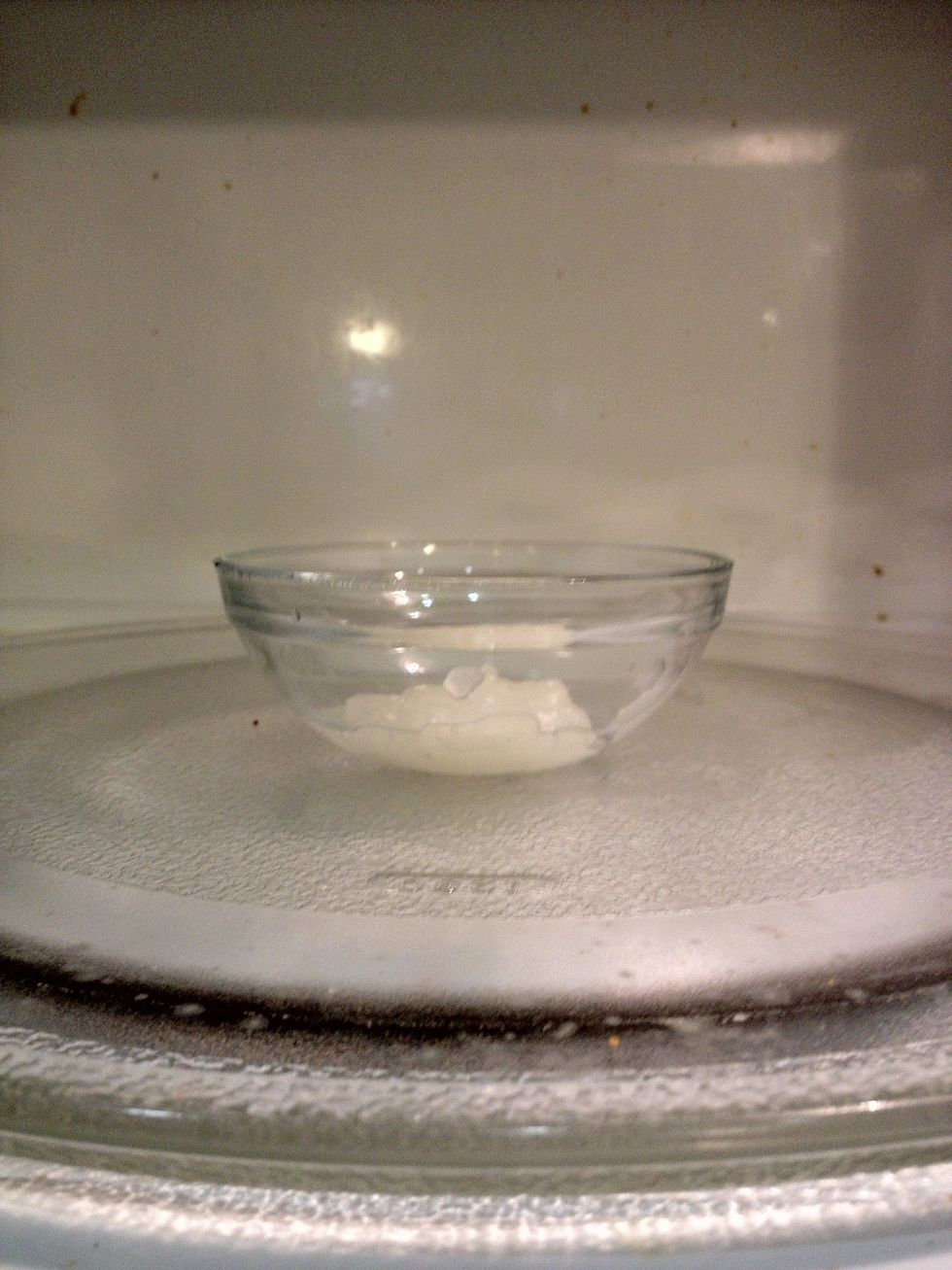 Place the coconut oil in a small microwaveable bowl and cook for about 8 - 10 seconds.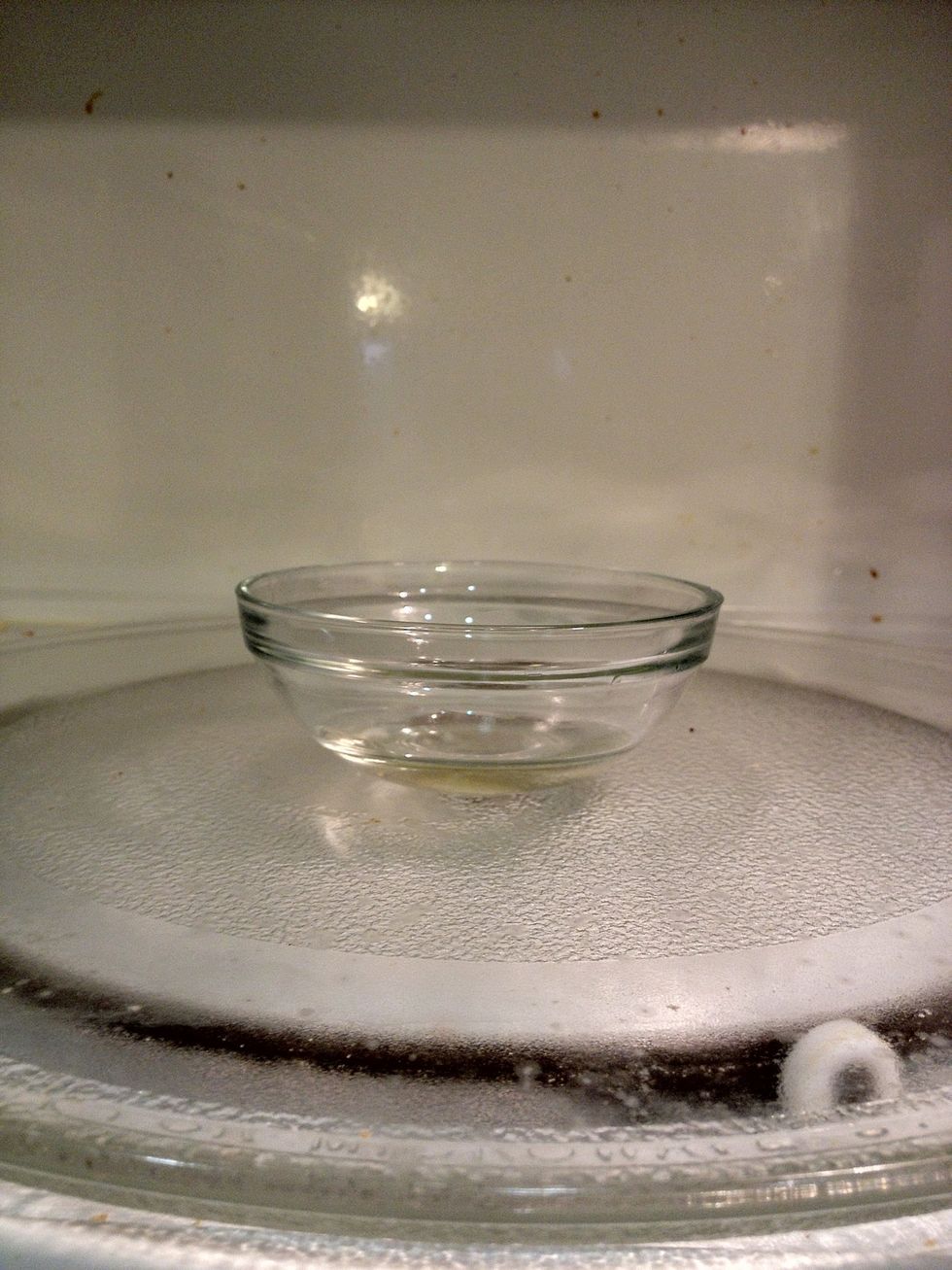 Put it in a few seconds longer if needed until melted.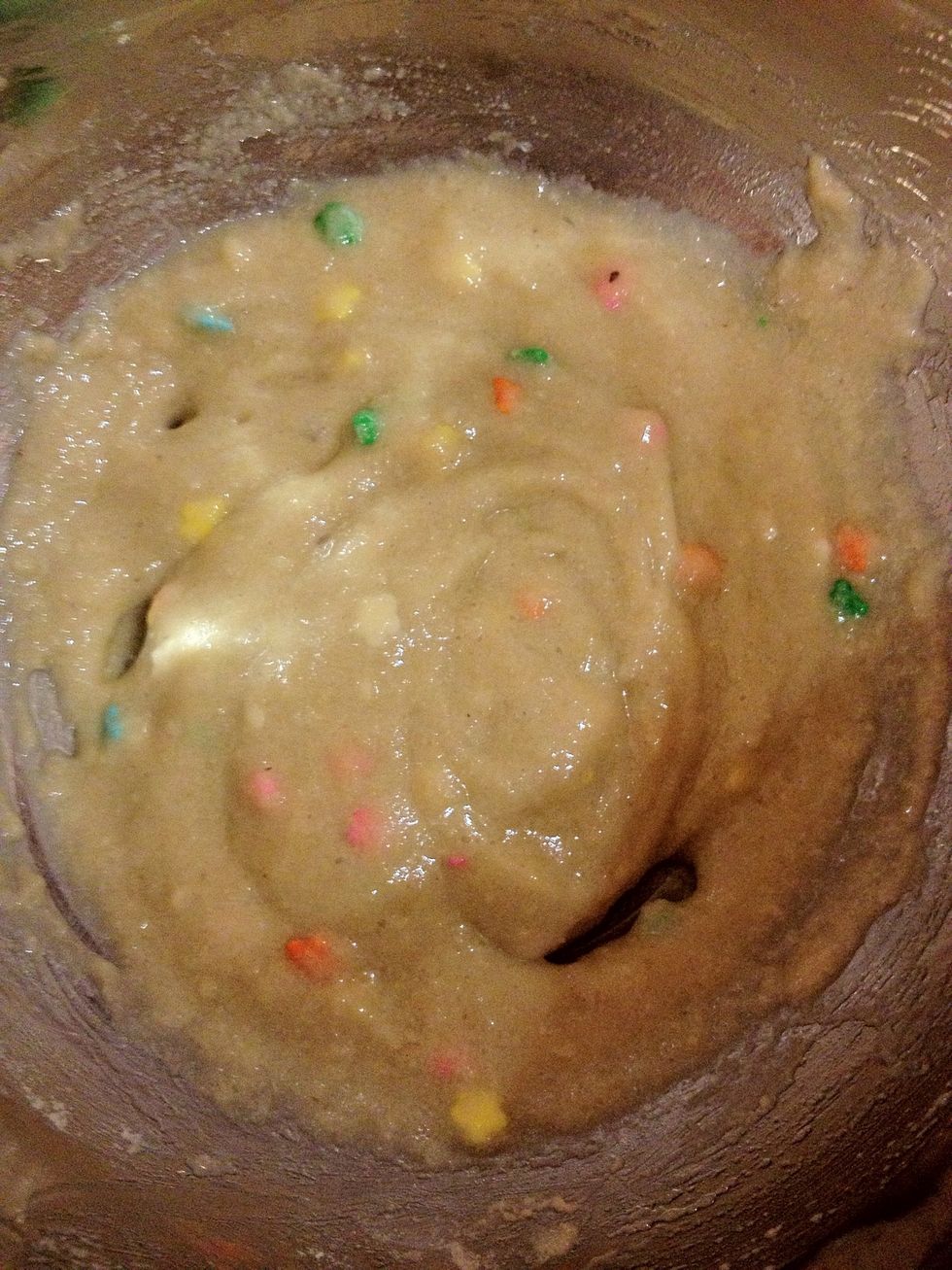 Add the oil to the bowl of ingredients and mix until well combined. Save a tiny bit of the oil to coat a small ramekin.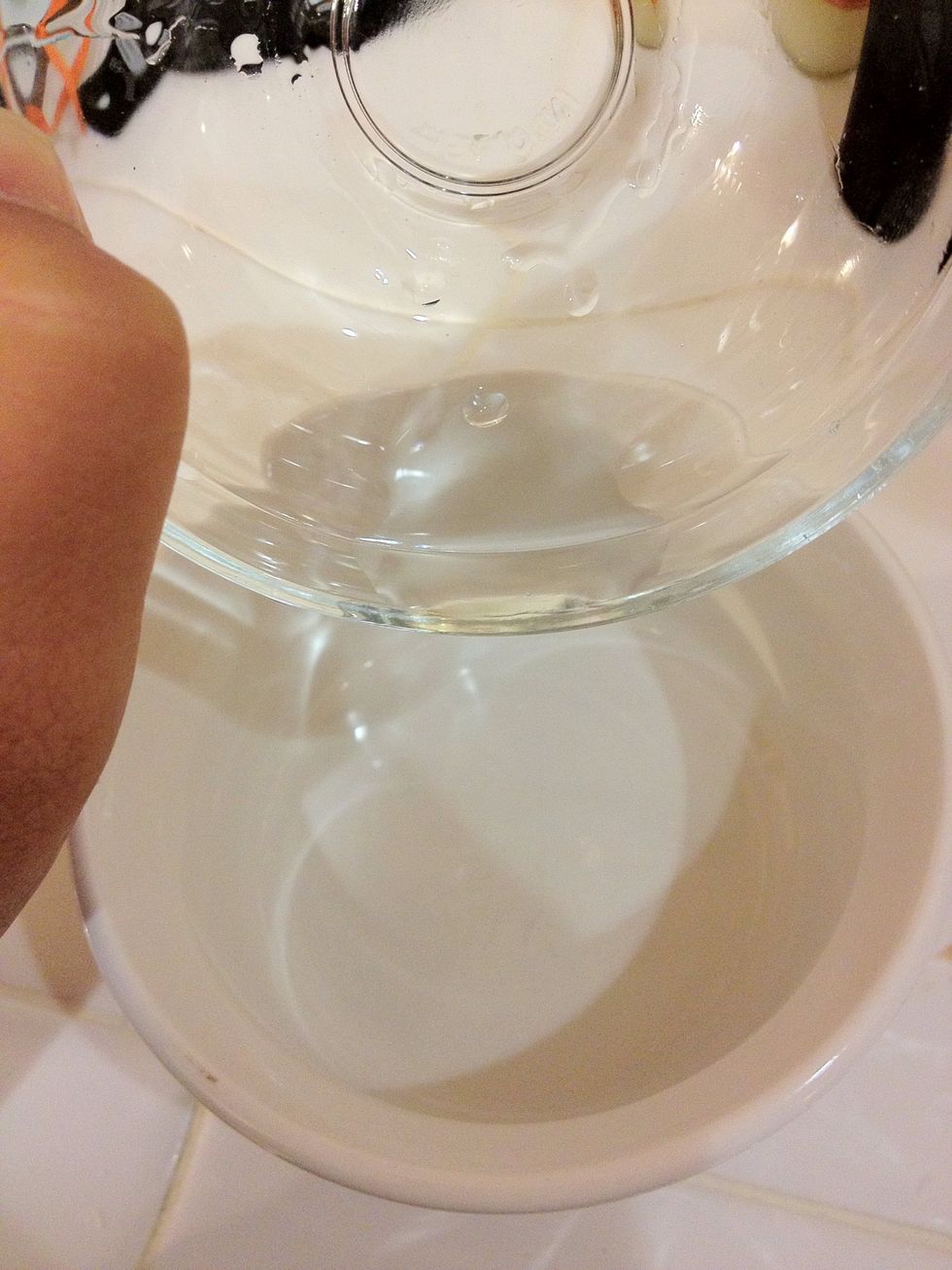 Take the little bit of oil and coat a small ramekin.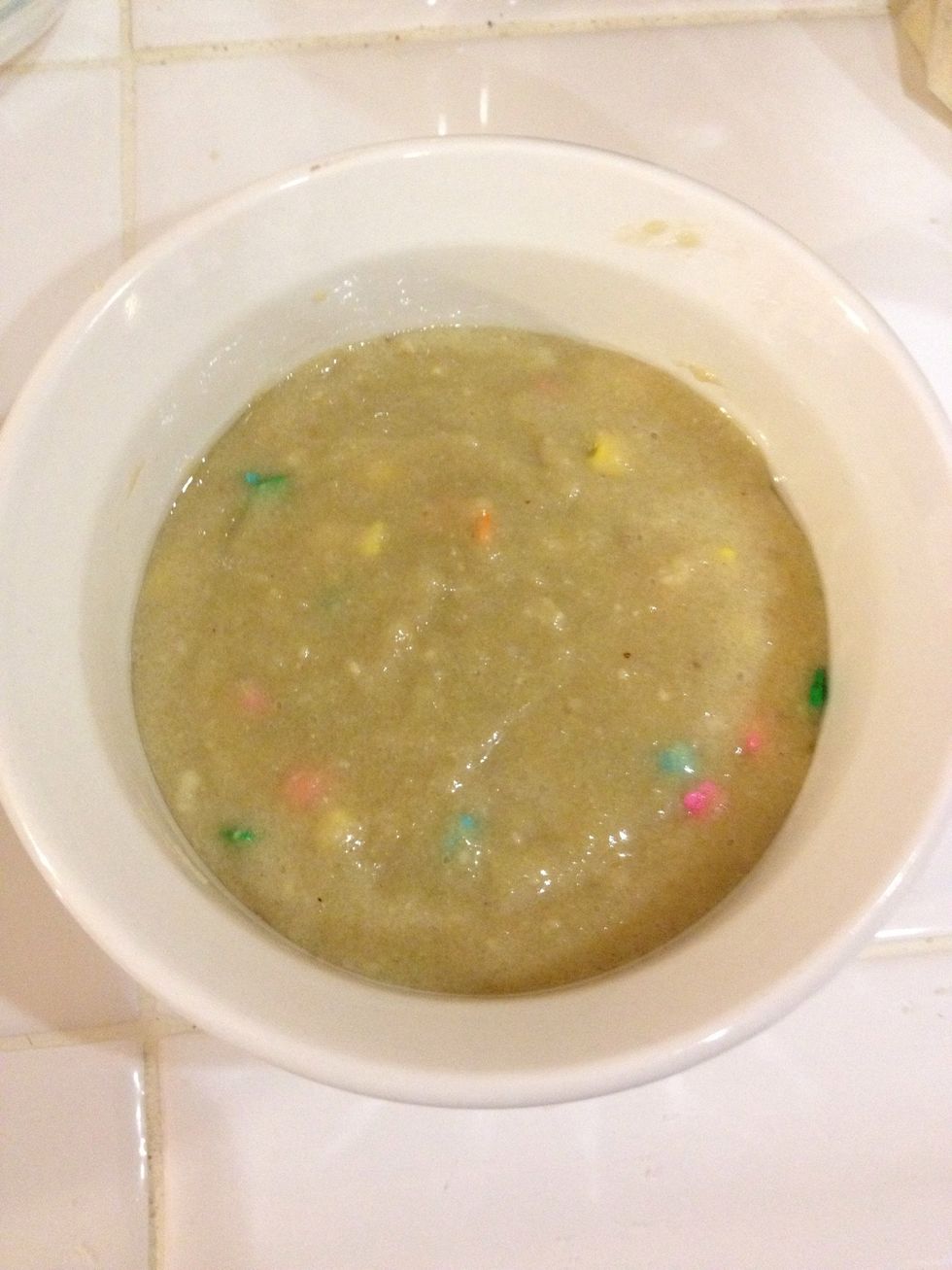 Add the batter to the ramekin.
Cook for about 1 minute. Times are going to vary so keep an eye on it. I had to stop mine after 45 seconds. Then put it in again for another 10 - 15 seconds. It's very HOT, so be careful!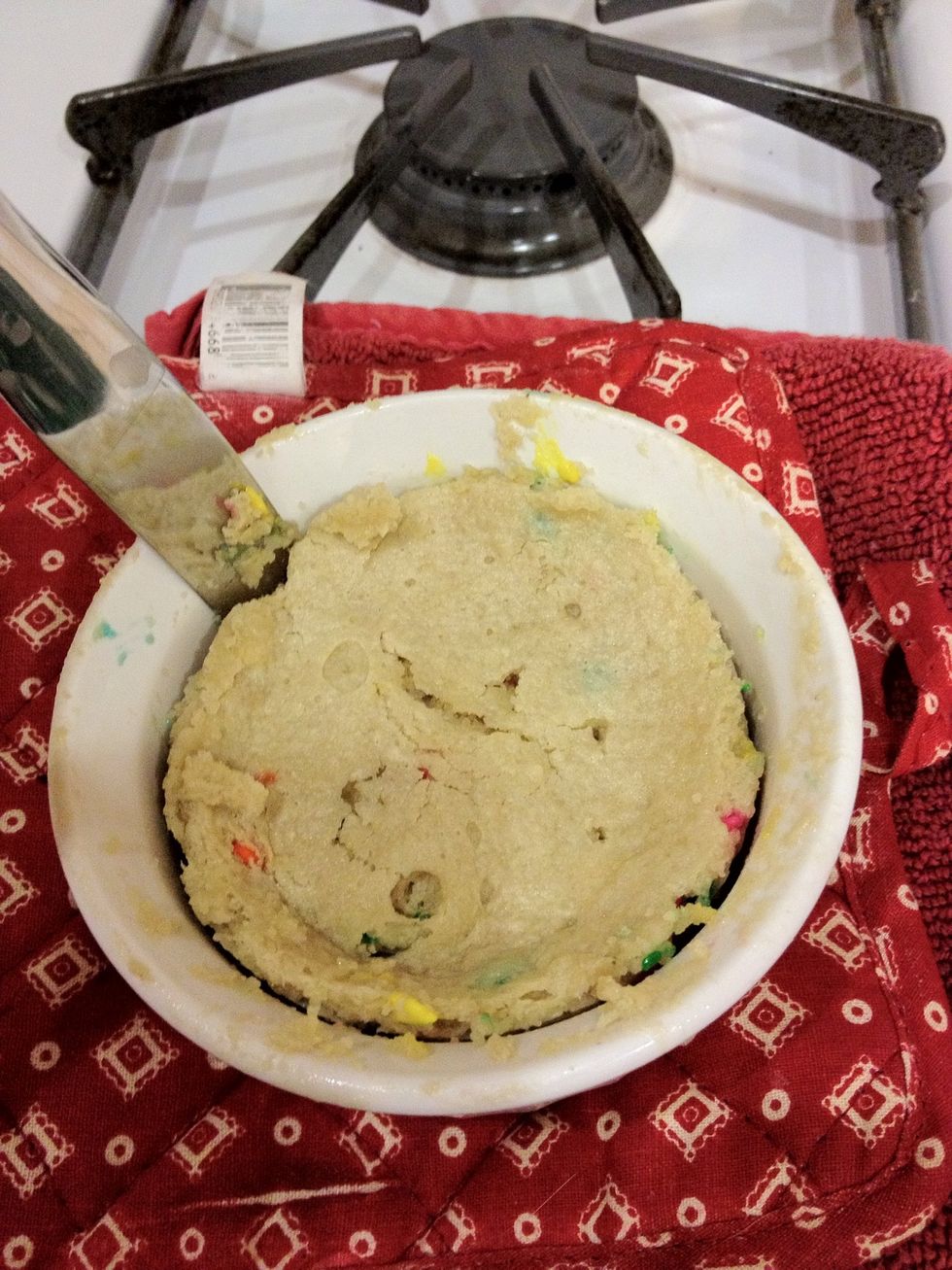 Let it cool a little bit then you can eat it right out of the ramekin or take a knife and loosen the sides and transfer it to a serving dish to decorate with whipped cream 😁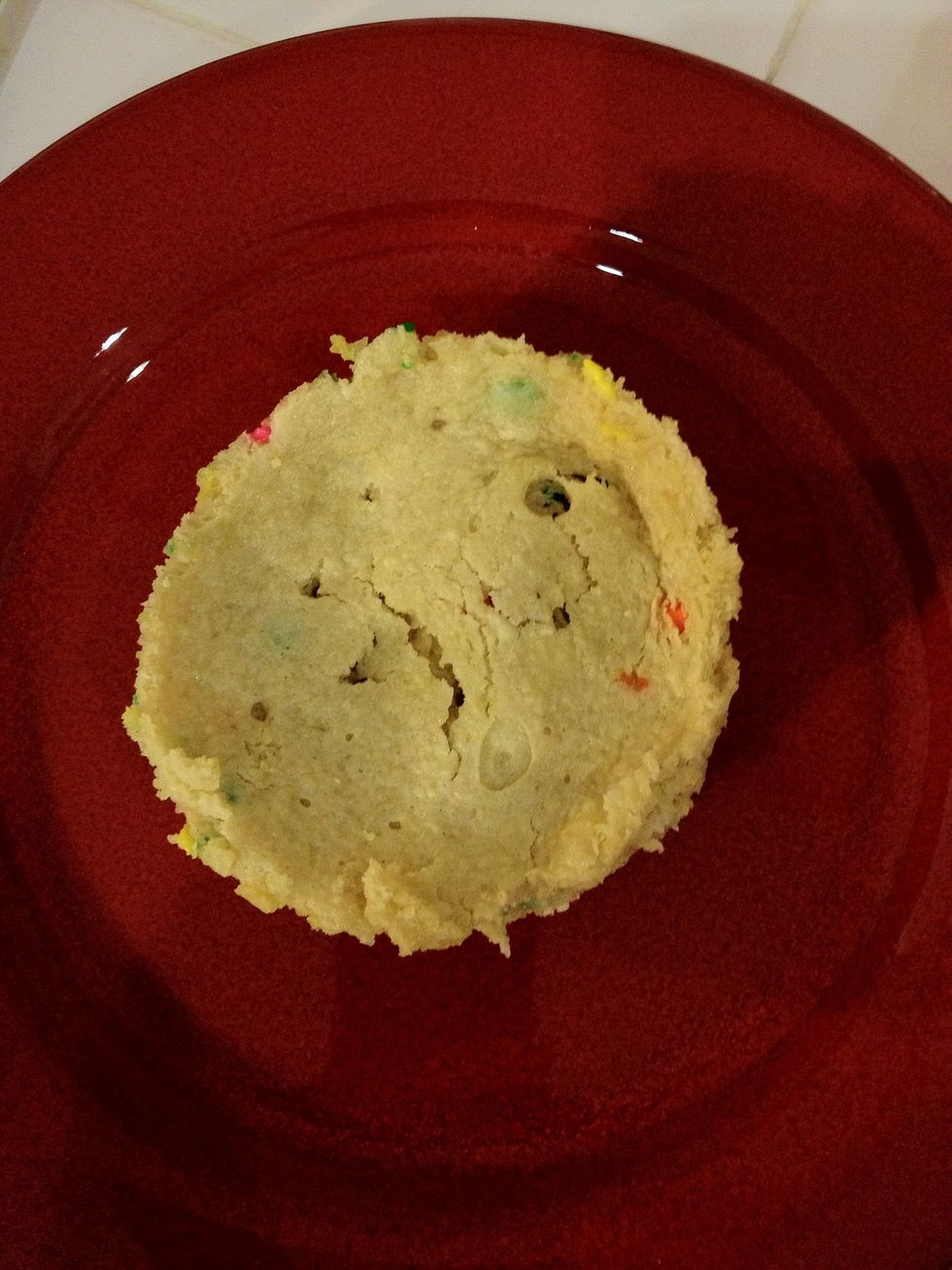 I don't usually put whipped cream on my protein cake, but every once in awhile I want to SPLURGE! 😁🎉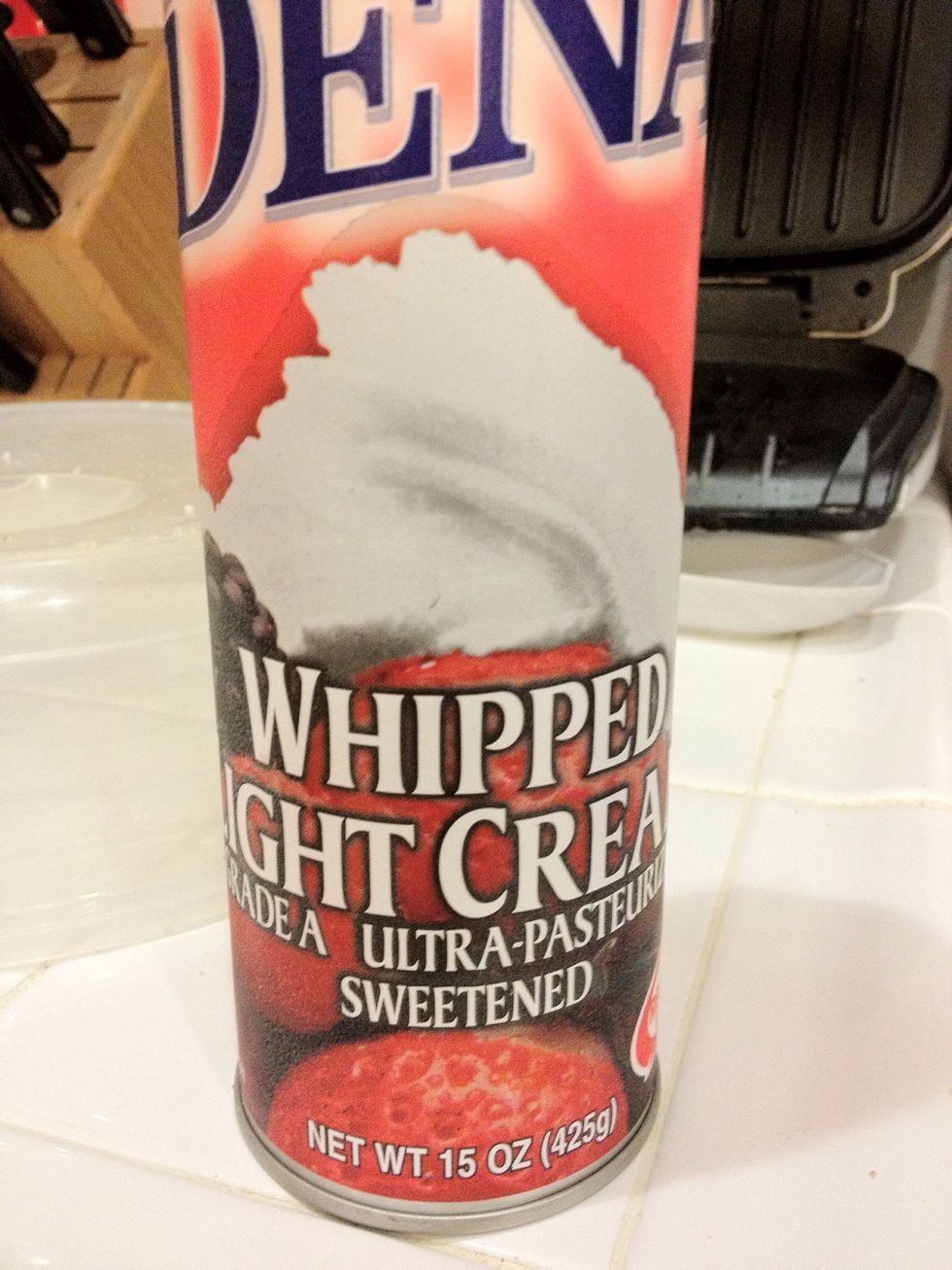 Yummy whipped cream!! 😍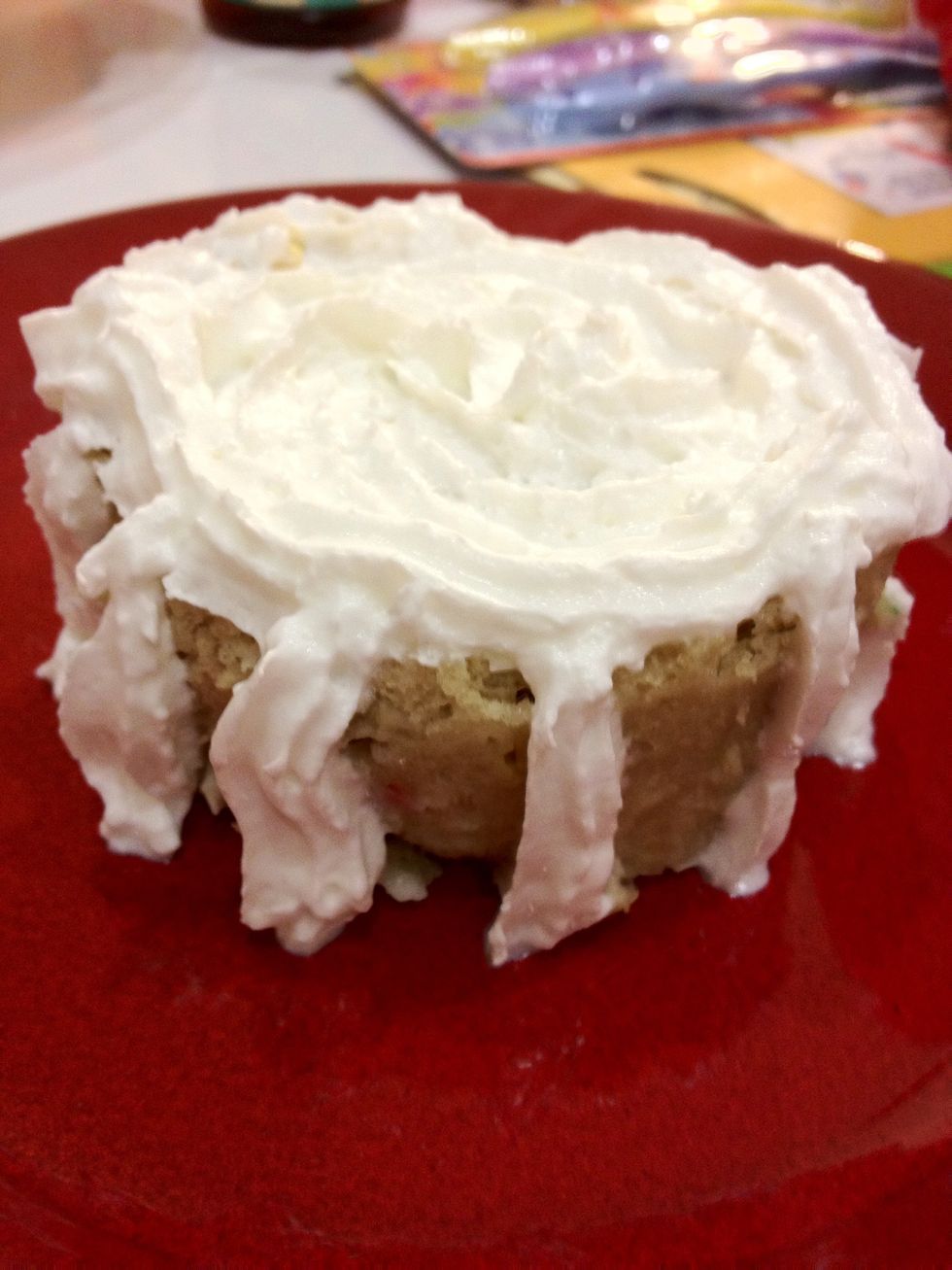 Decorate your cake with whipped cream(not the greatest decorating job, I know). 😜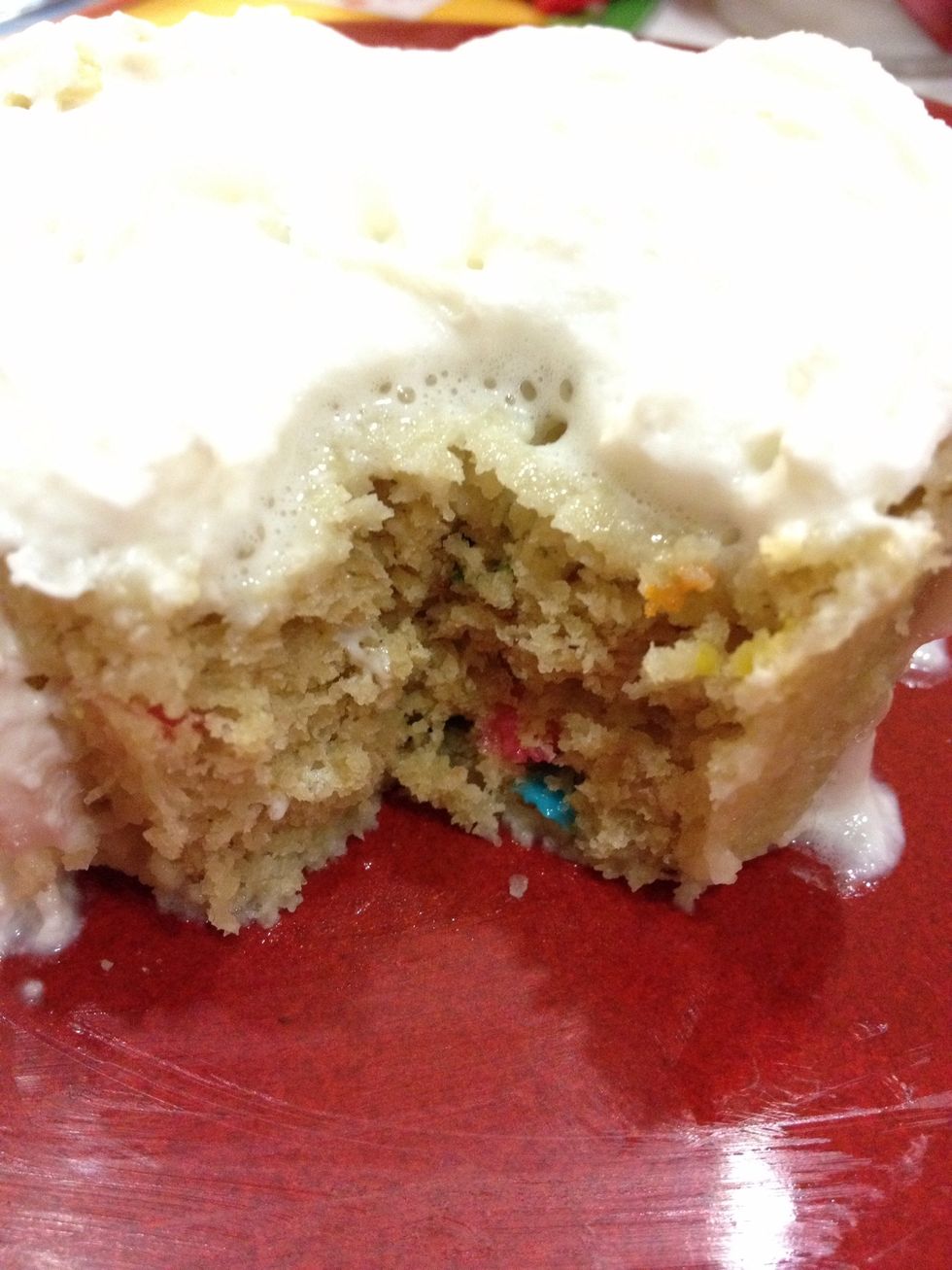 Eat your cake...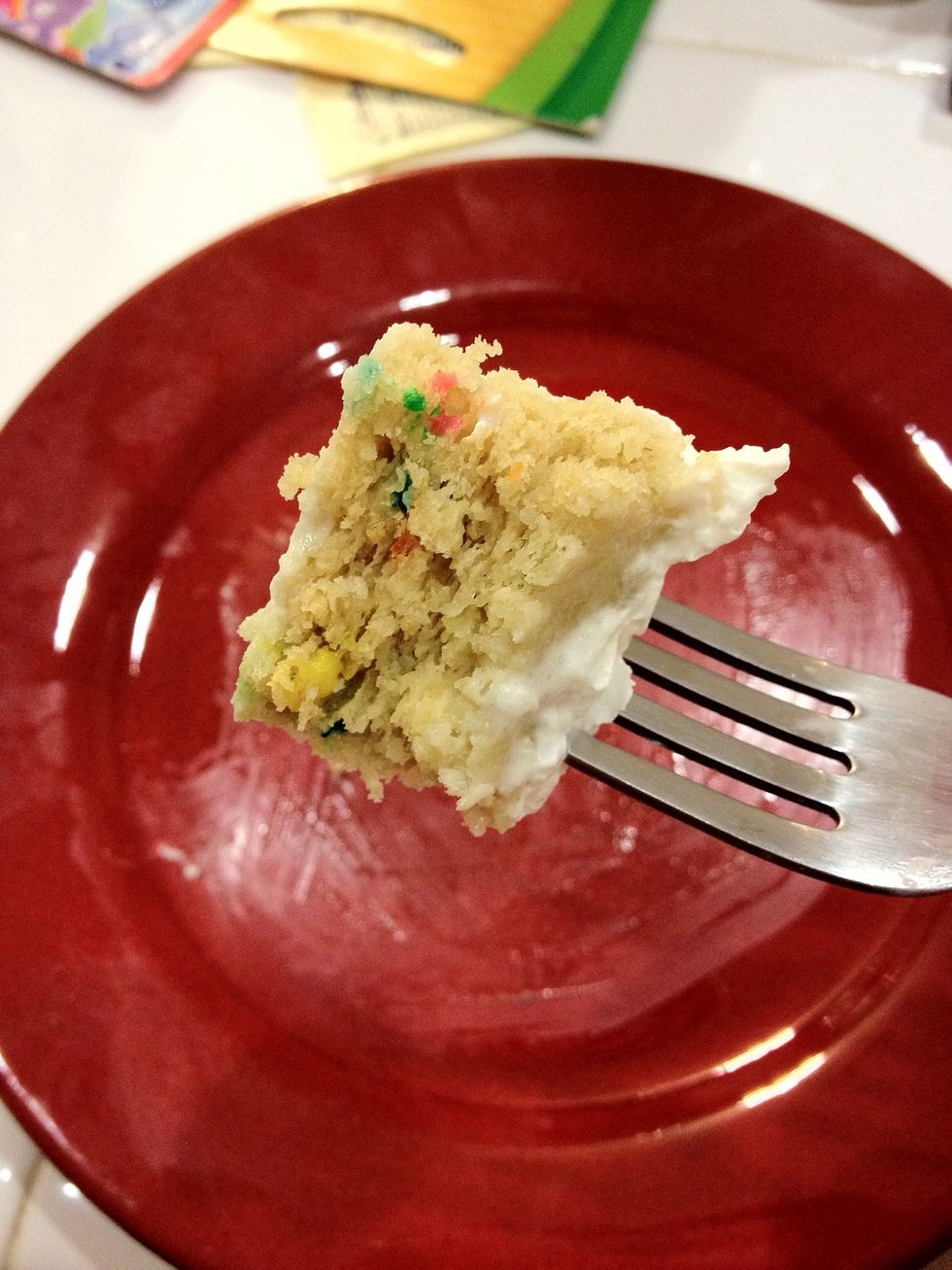 Enjoy to the very last bite! 😁 *note: nutrition info in next step does not include sprinkles or whipped cream.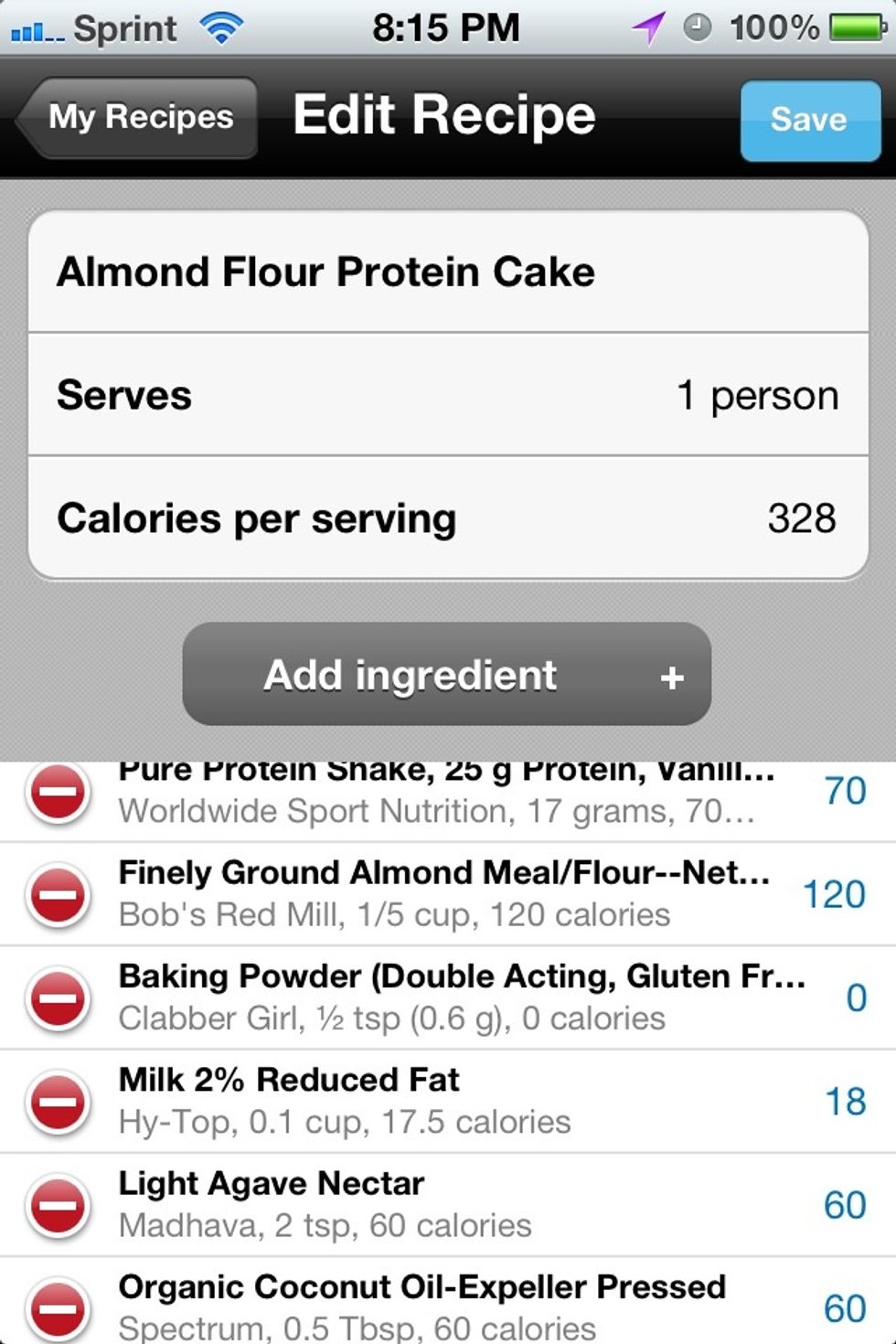 Nutrition info: calories - 328, fat - 19 g, cholesterol - 42.5 mg, sodium - 306 mg, potassium - 80 mg, carbs - 24 g, dietary fiber - 2 g, sugars - 19.5 g, protein - 18 g, calcium - 23 %, Iron - 4.5 %
3.0Tbsp almond meal/flour
3.0Tbsp vanilla whey protein
1/2tsp baking powder
1.0pch salt
1.0Tbsp applesauce(I used apples & blueberries baby food)
1/2Tbsp coconut oil
1/2tsp pure almond extract
2.0tsp light agave nectar
1.0Tbsp milk
2.0tsp sprinkles(optional)
whipped cream(optional)
Aɳցⅈɛ ʗʊrraɳ
I'm a full time mommy of two wonderful kids ages 7?and 3?.\n?I love creating anything and everything?