Step by step guide on making a Boutonniere.
16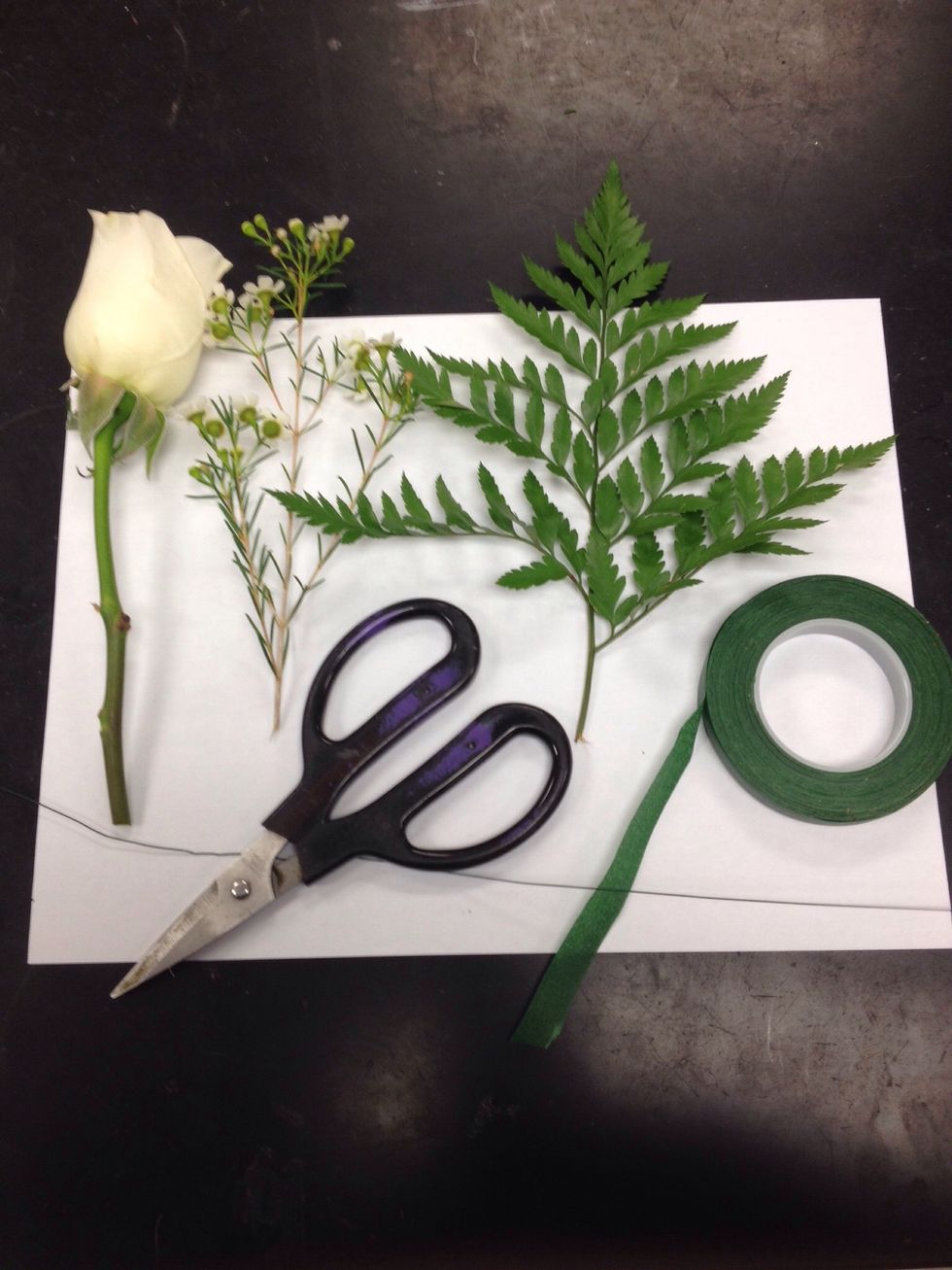 Supplies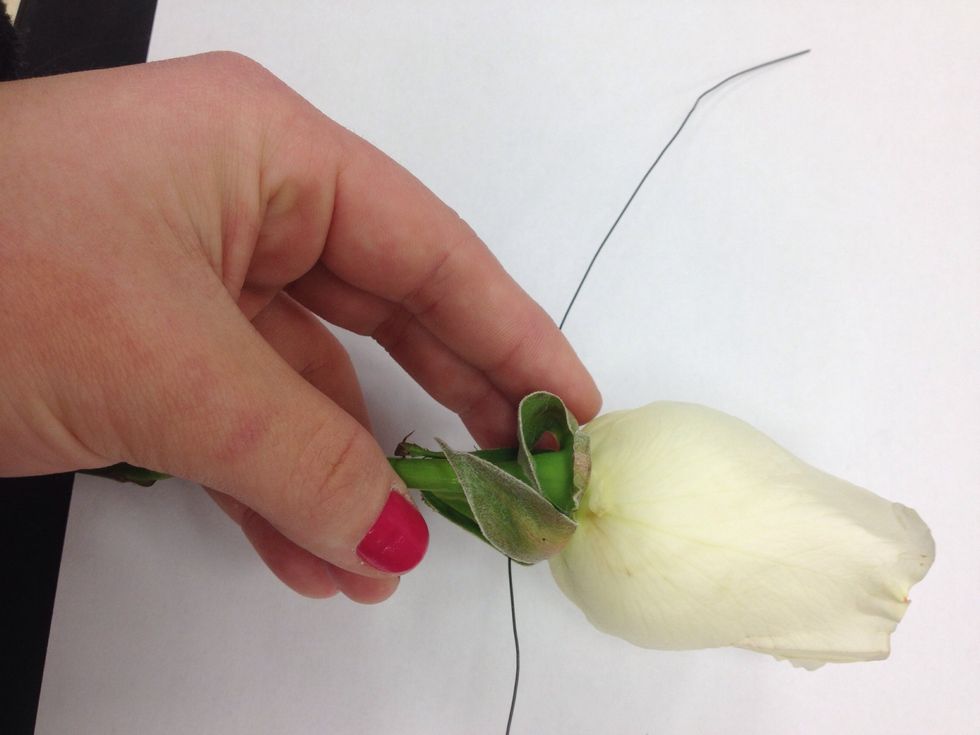 Pierce Wire the Rose through the calyx, and trim stem to approximately 1 inch.(Leave wire long!)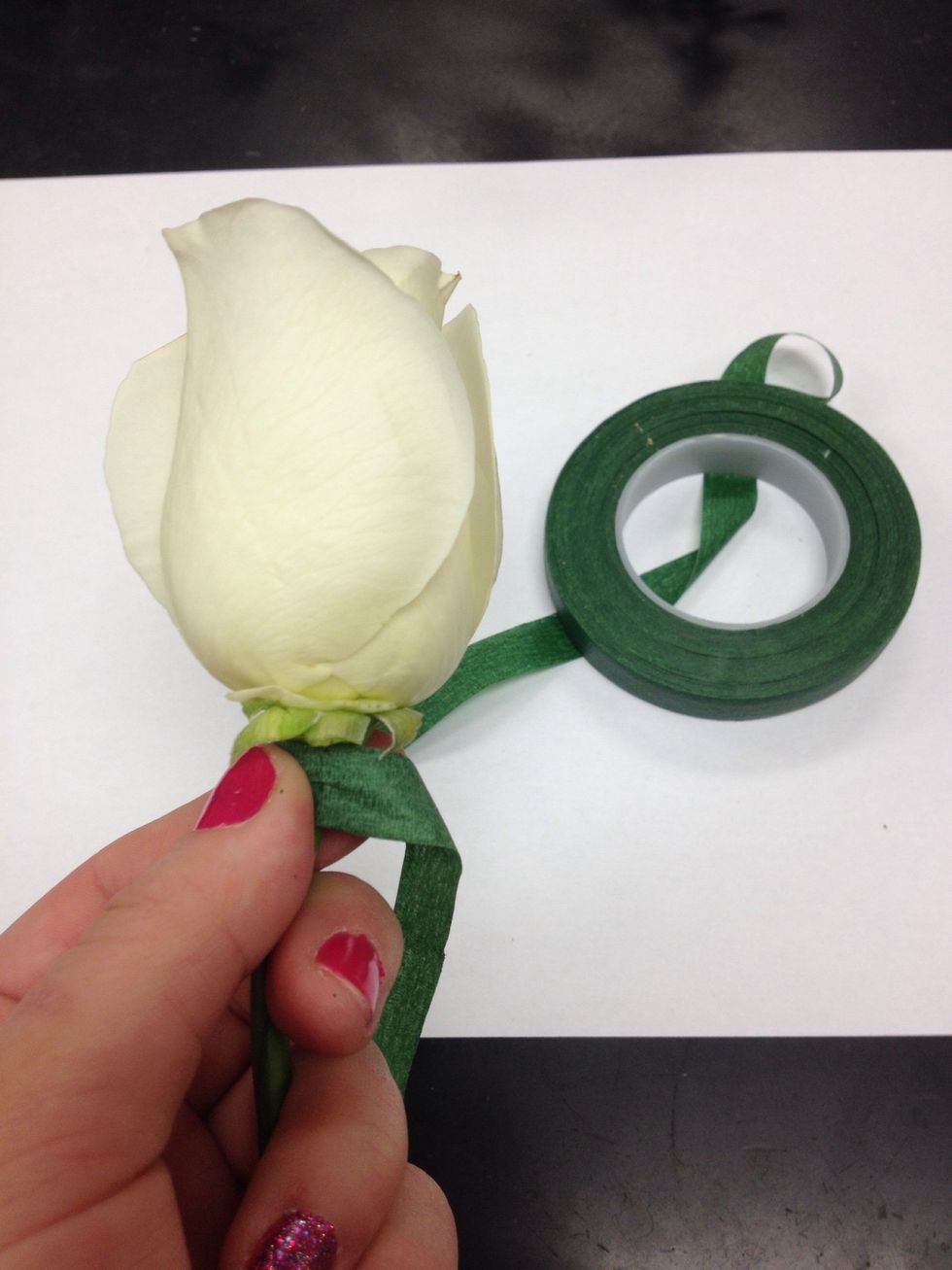 Fold wire along sides of the stem and begin to floral tape, starting at the very top of the flower.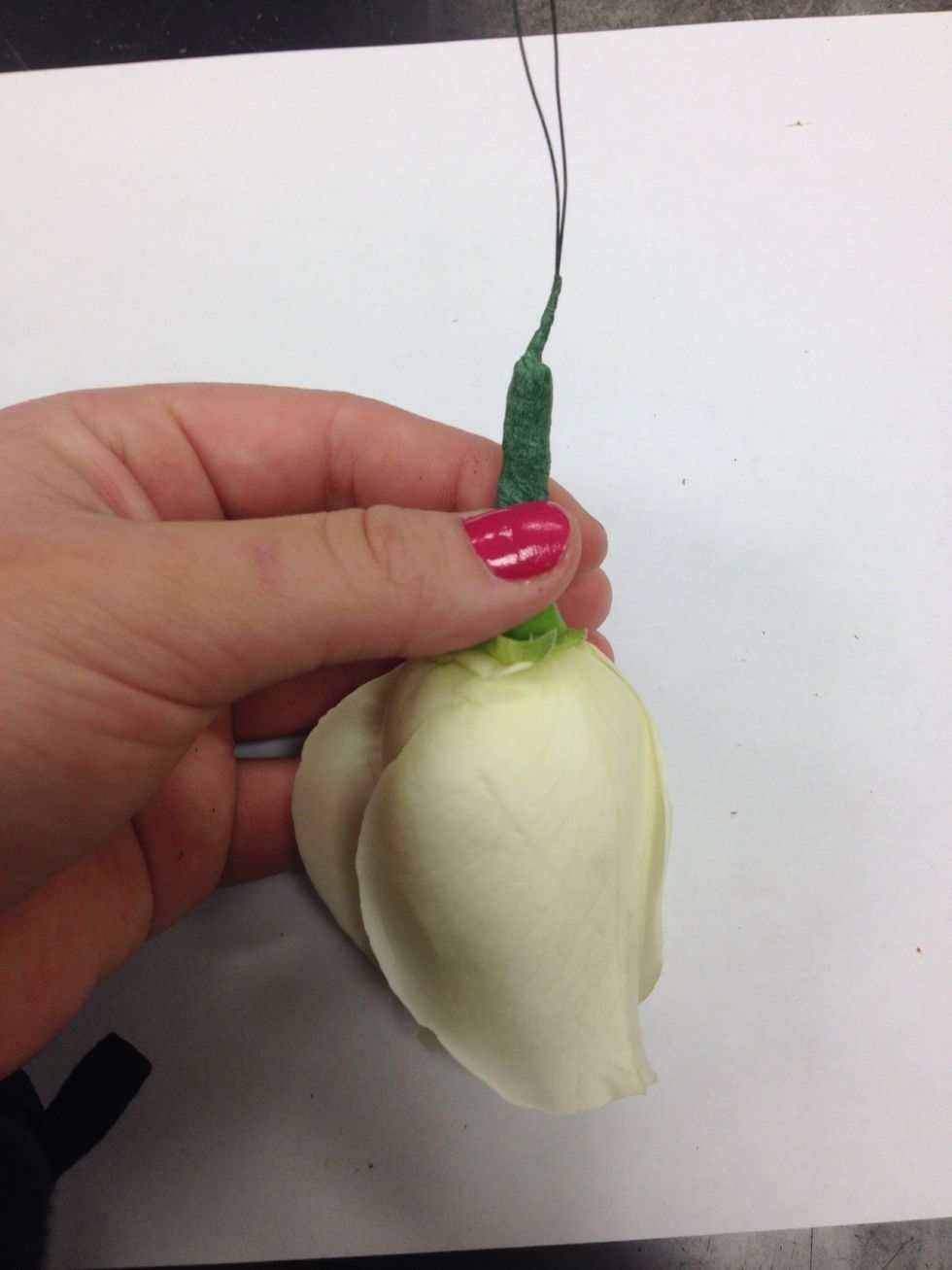 Be sure to extend floral tape slightly beyond the end of the stem, making sure that the edge of the stem is sealed.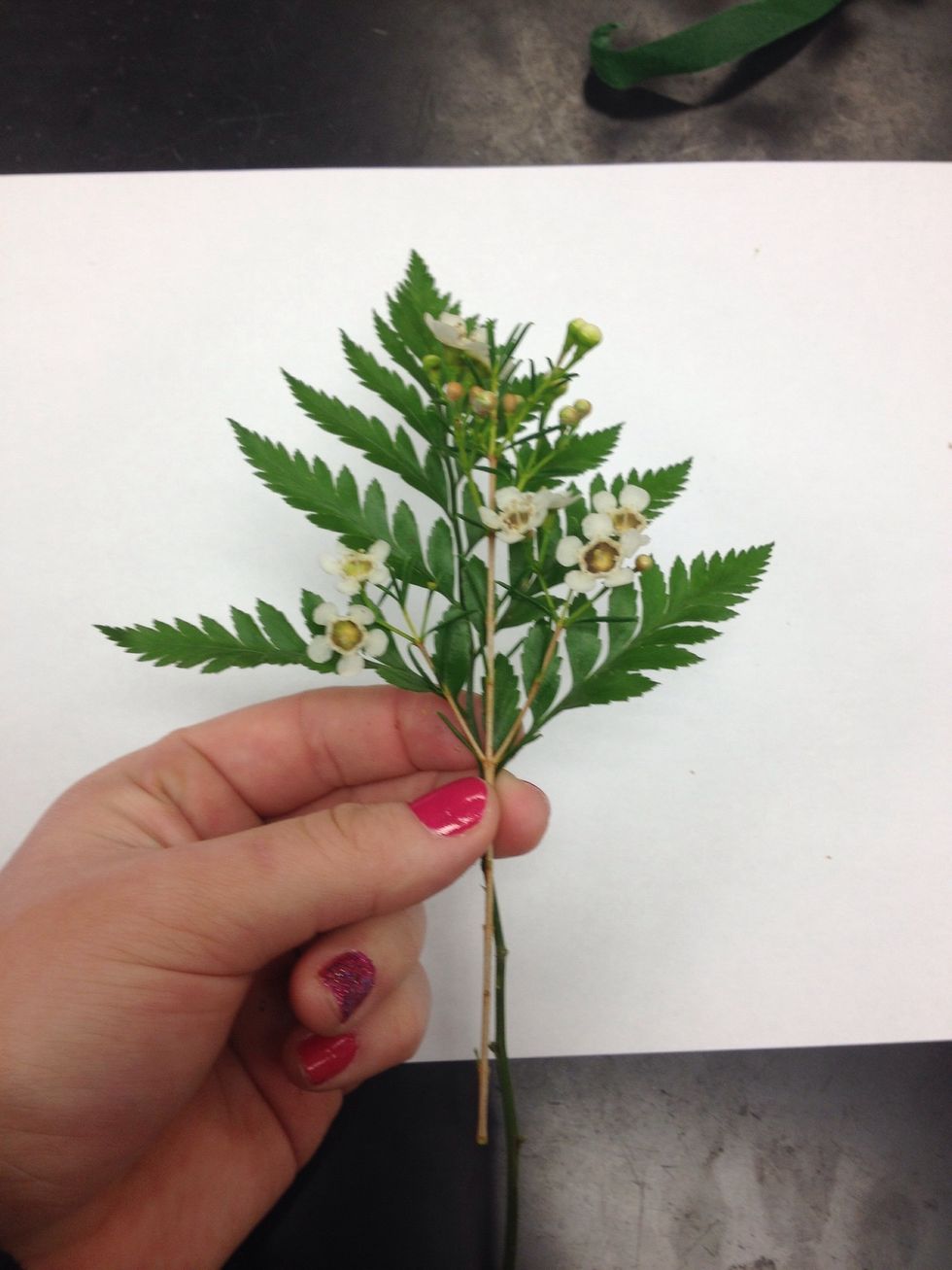 Next, place your Baker's Fern and Waxflower together.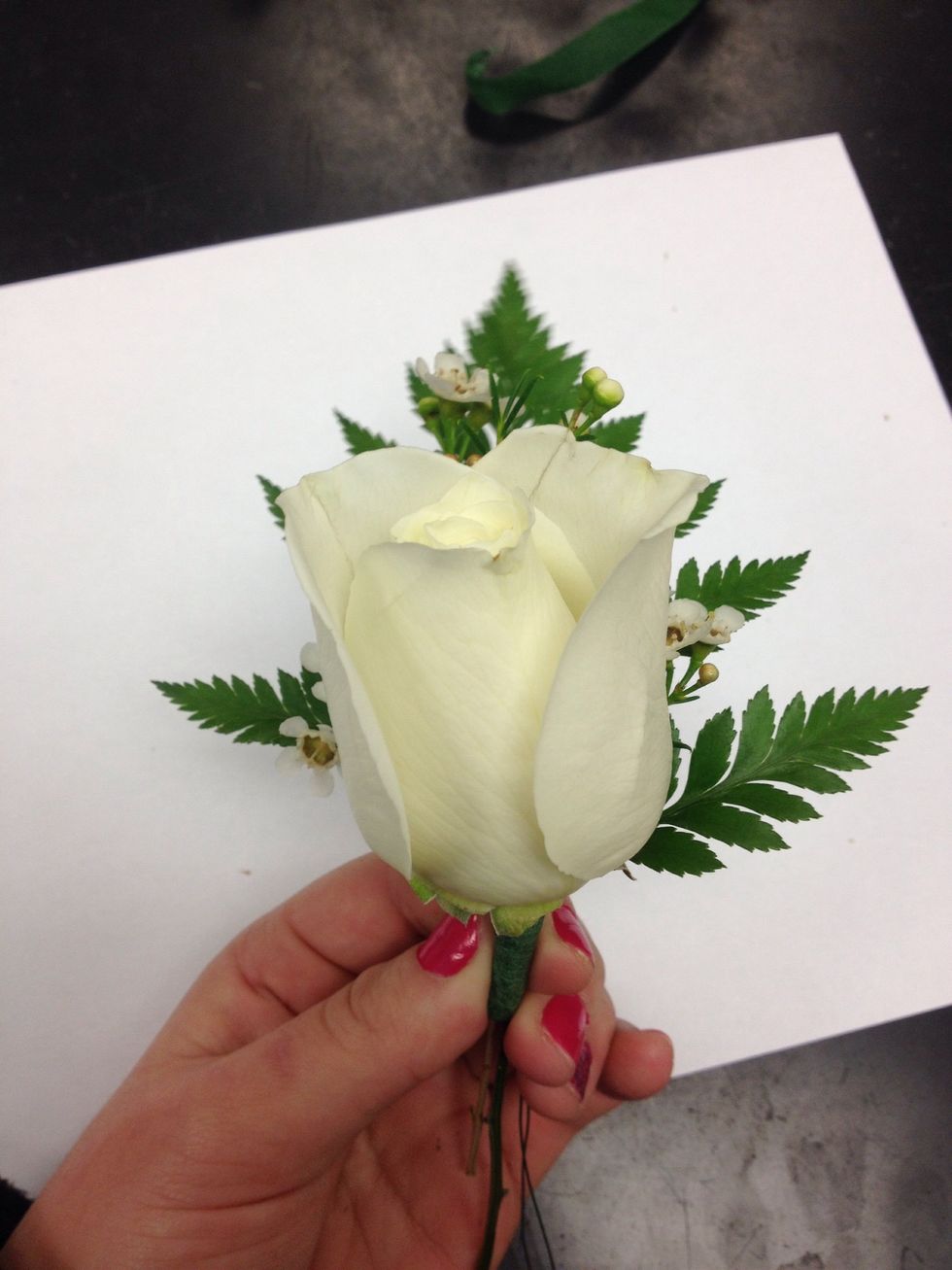 Then, put the Rose on top of the Waxflower and Baker's Fern.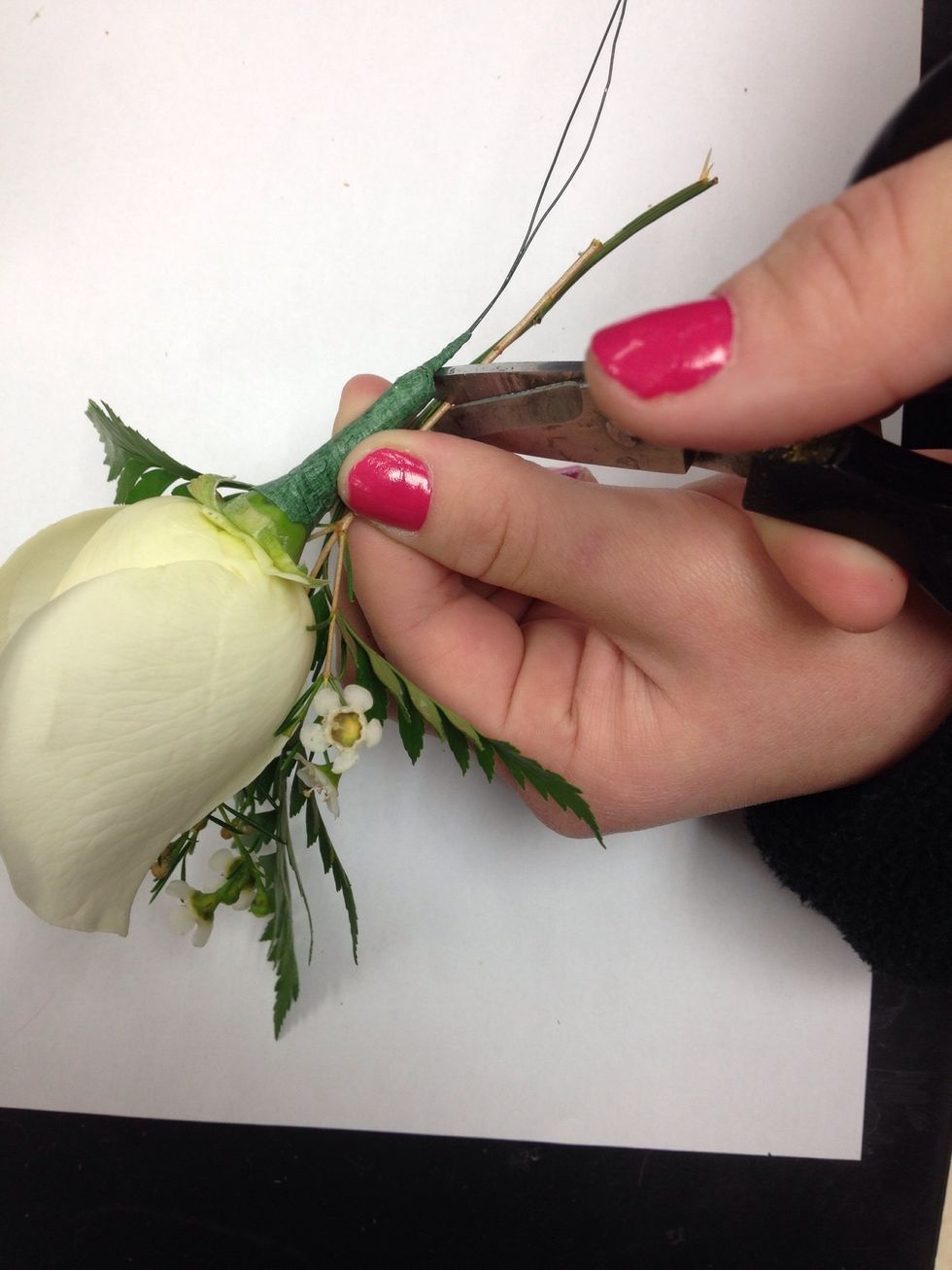 Trim ONLY the stems of the greens and filler flower to the same length as edge of rose's stem.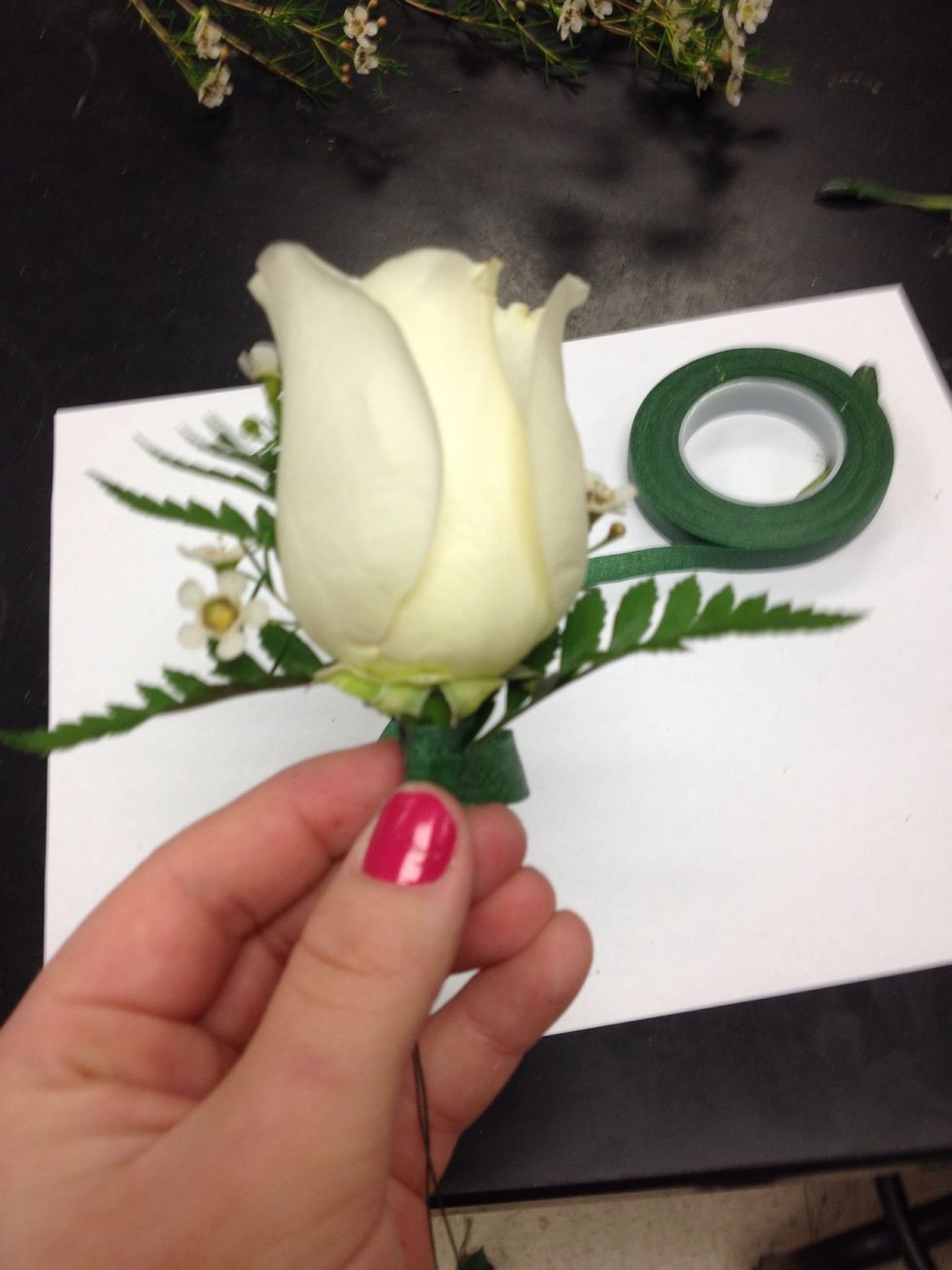 Floral tape all stems together.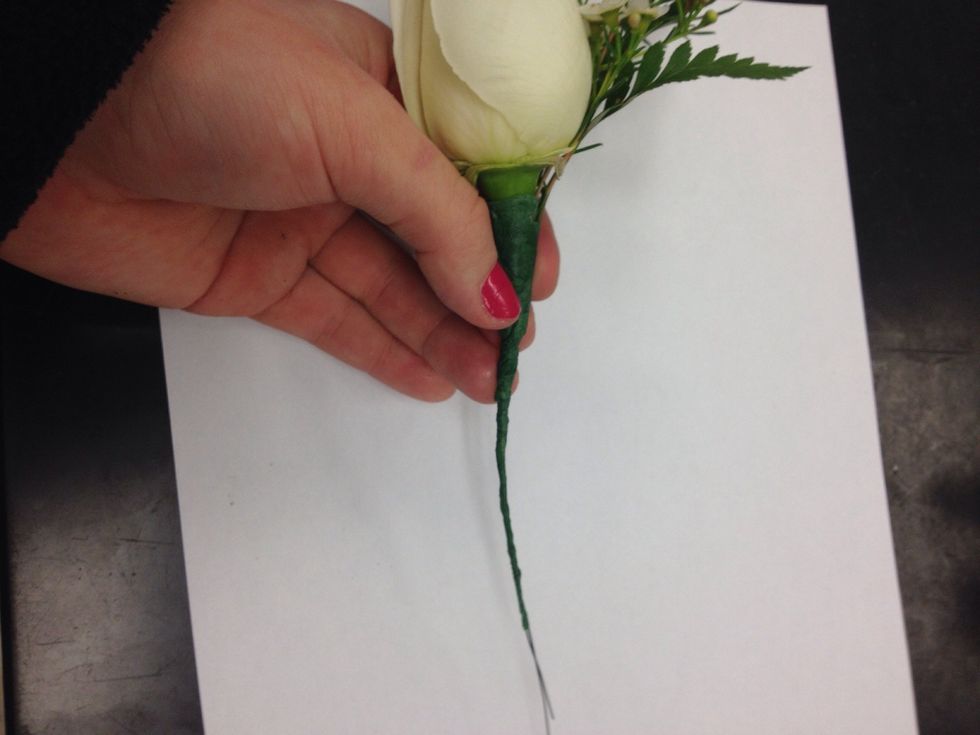 Once again, be sure to extend floral tape to assure complete stem coverage.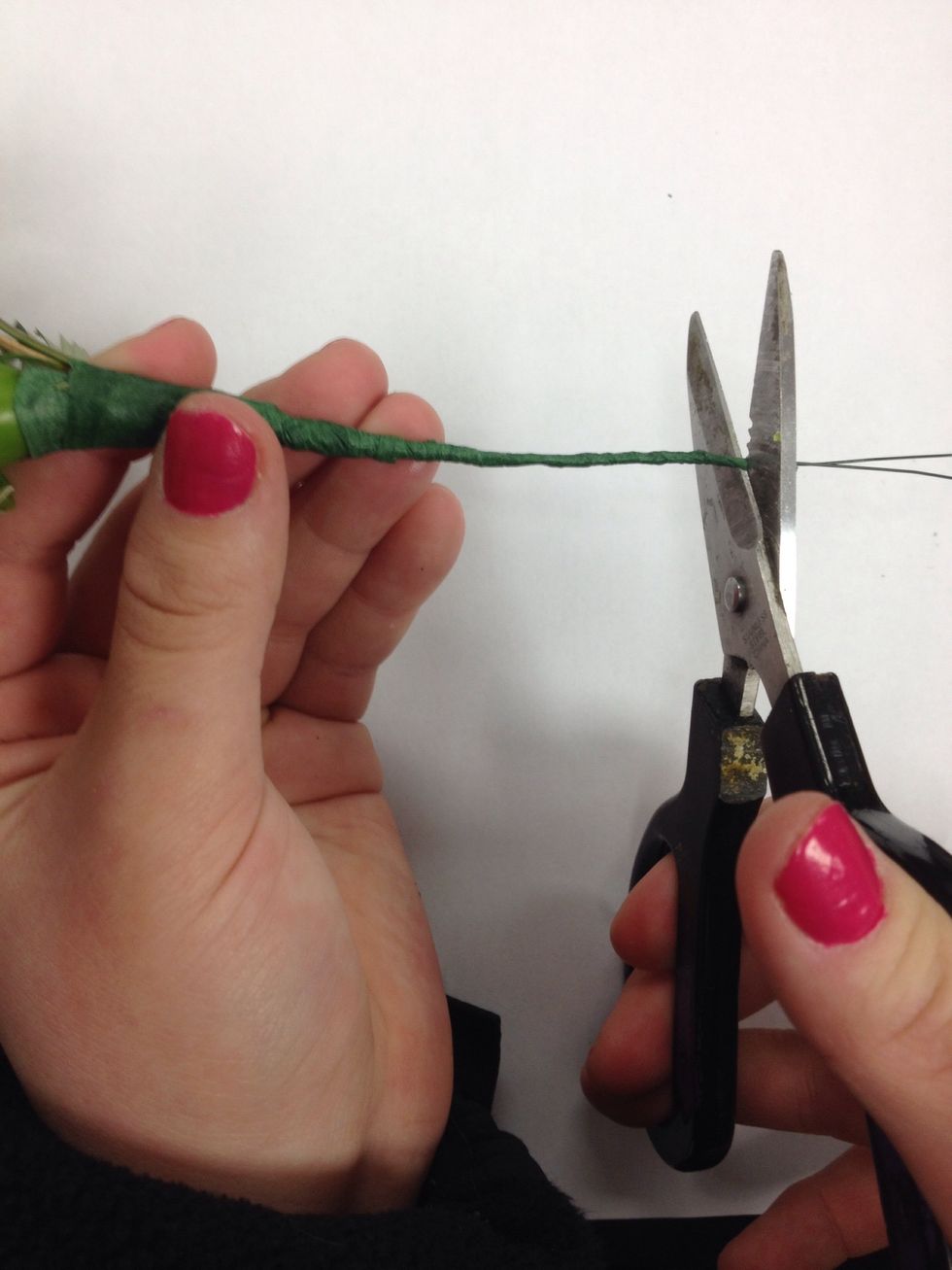 Next, trim the excess wire down to the very edge of the floral taping.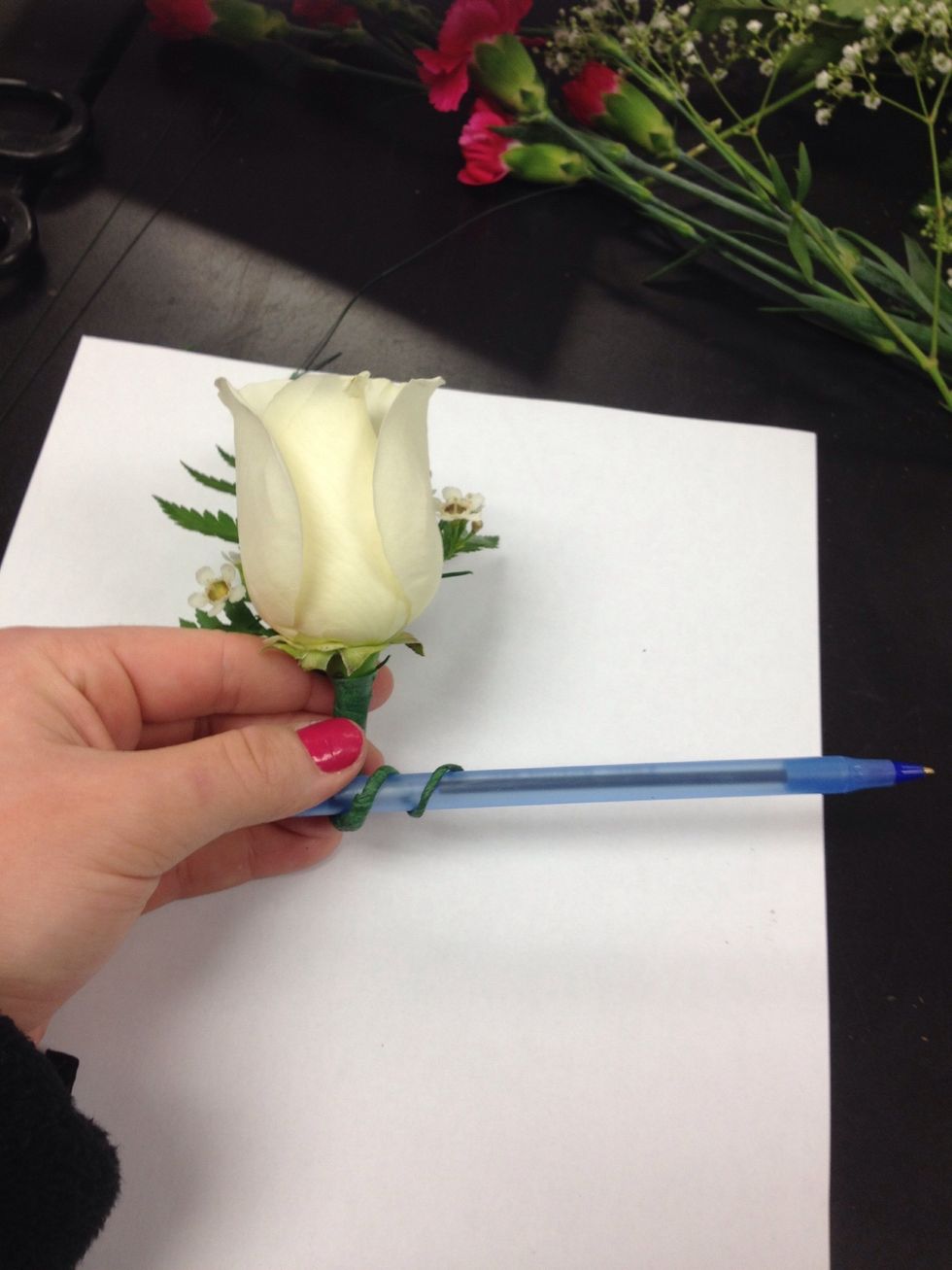 Use a pen, pencil, or leftover stem to wrap wire outward and around to create a "pigtail".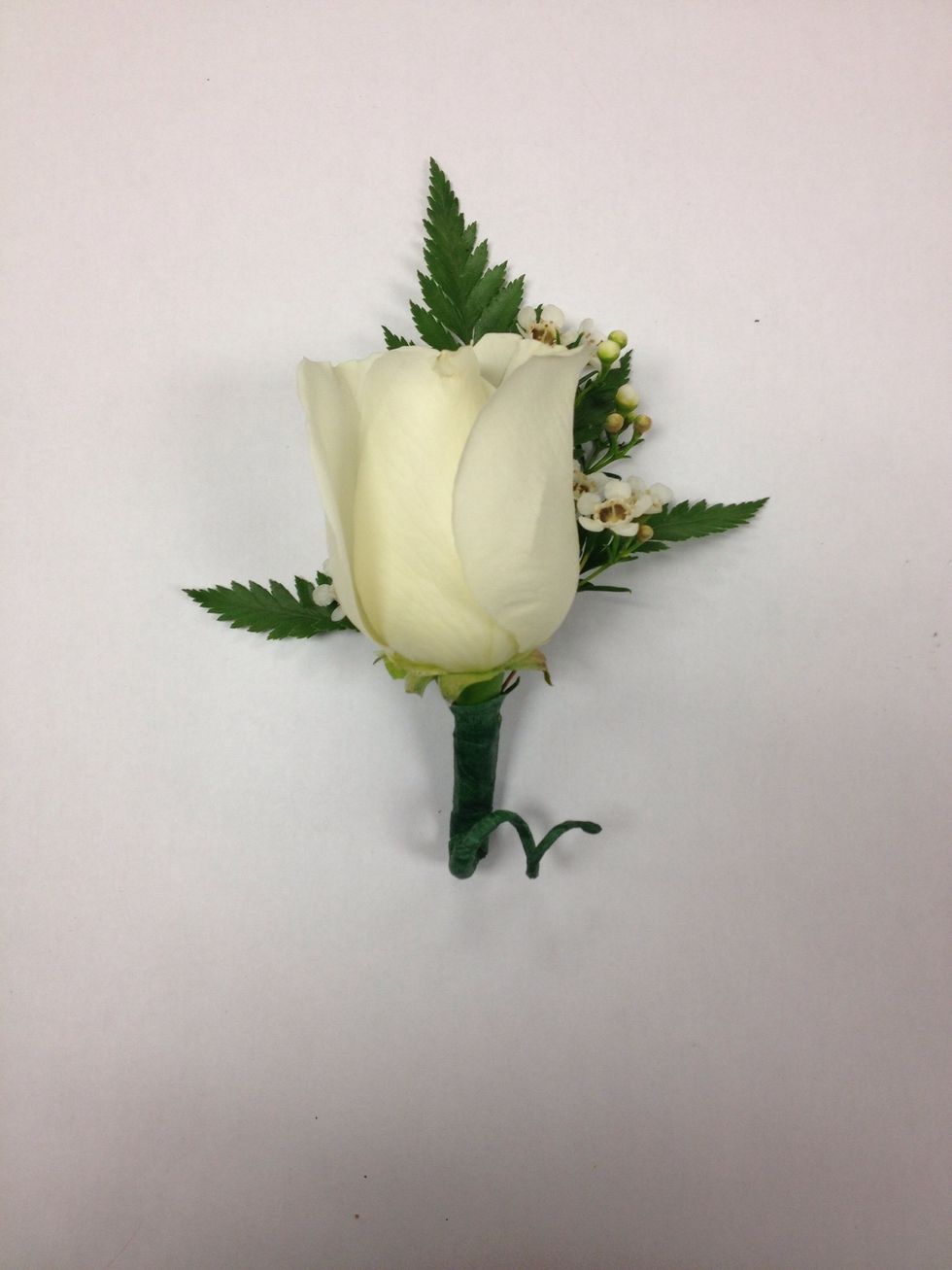 Finished Boutonniere.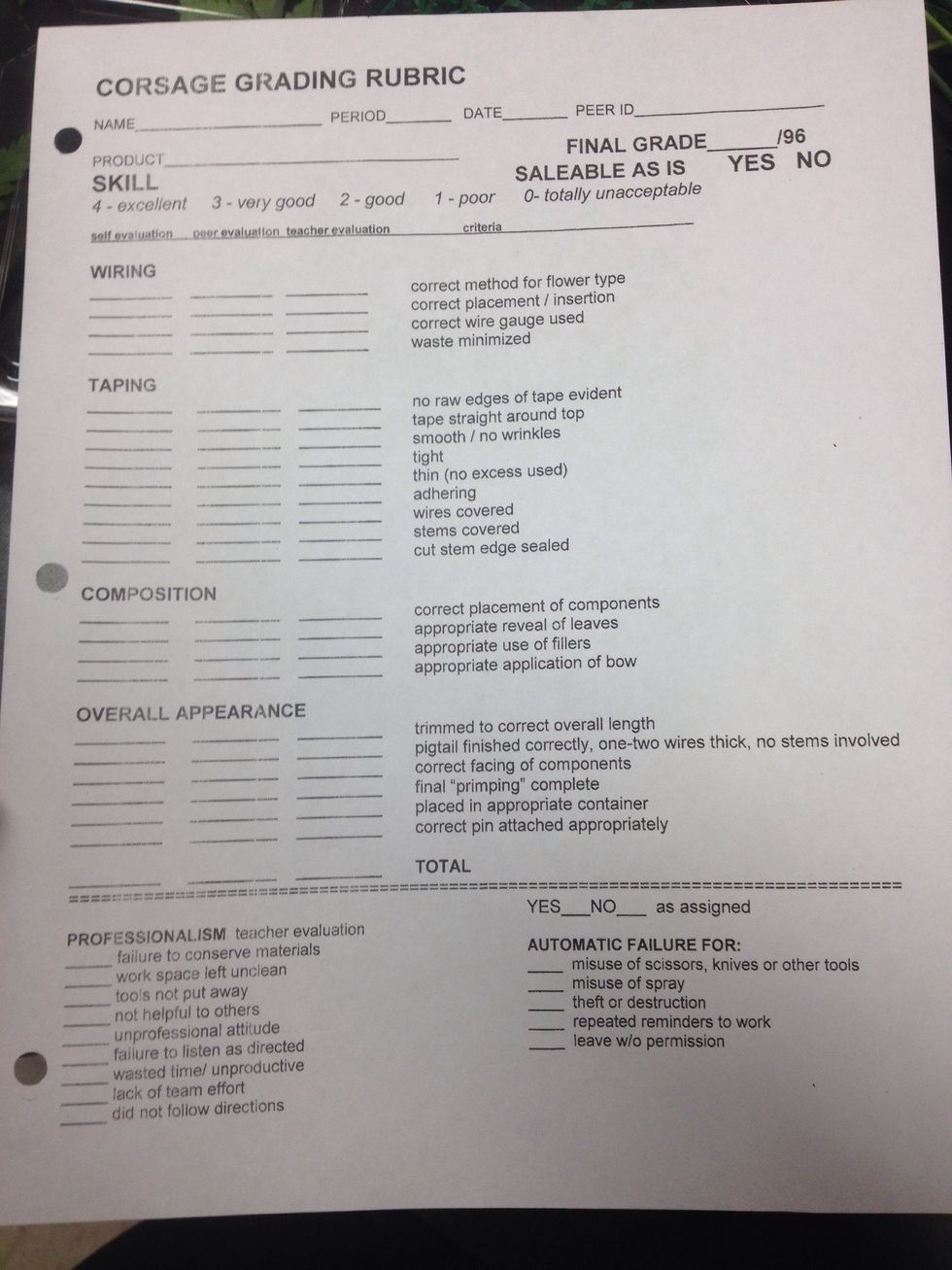 Use a checklist of some sort to double check all steps and to assure that your product is of the highest value possible.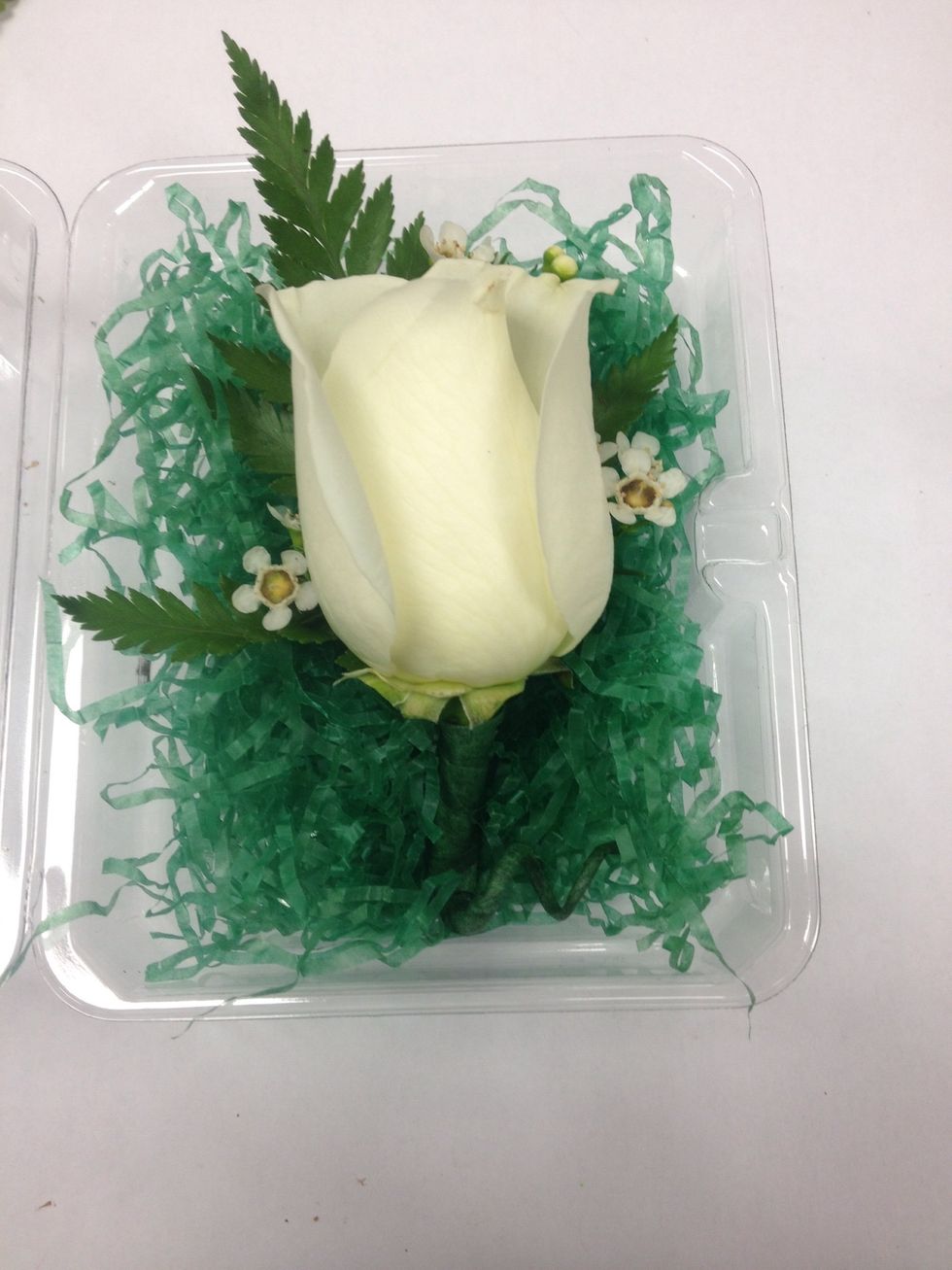 Final product in the box ready for sale.
1.0 Flower of your choice
1.0 Stem of Greenery
1.0 Stem of Filler Flowers
1.0 Piece of Wire
1.0 Roll of Floral Tape
1.0 Pair of Corsage Snips
Grading Rubric/ Simple Checklist
Corsage Box