Make a Simple & Tasty Pineapple Sorbet
7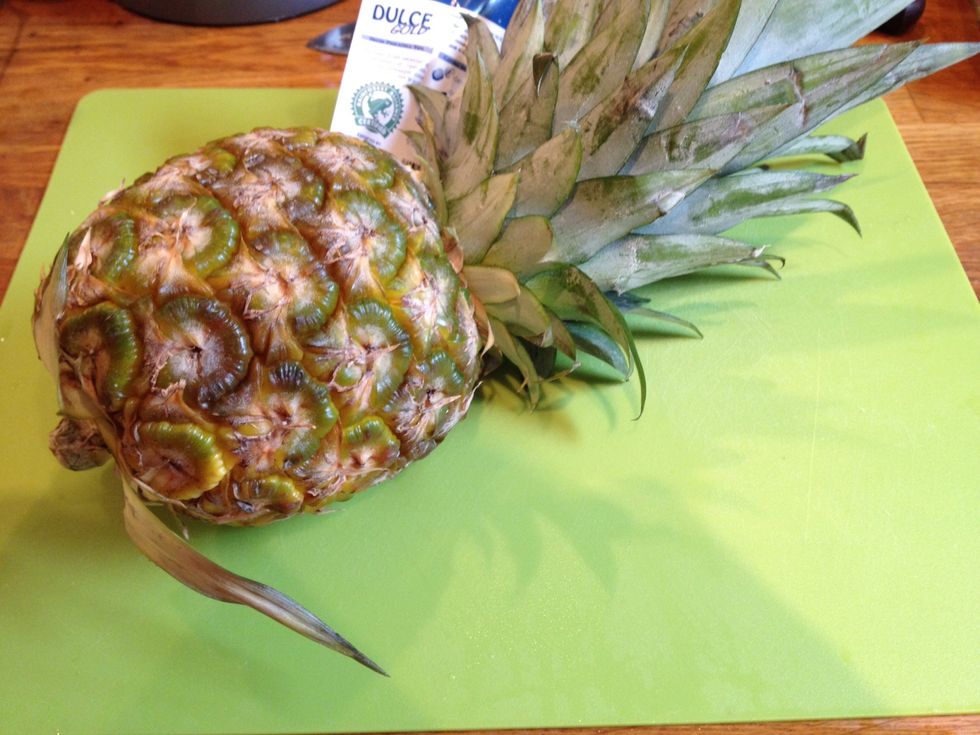 This is all we need! A nice ripe pineapple.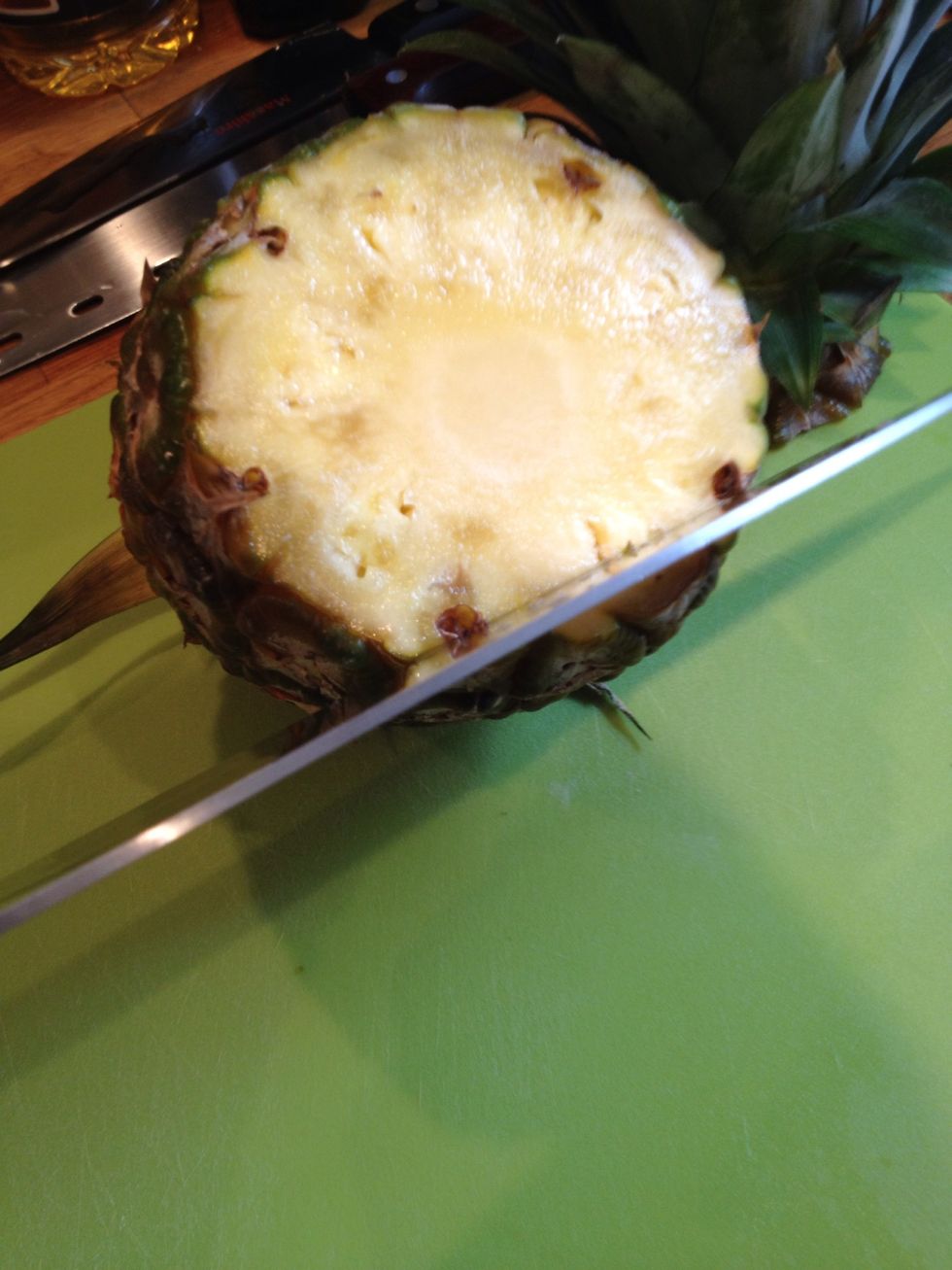 Cut the top off, and then slice the skin off. Tip: Align your knife to the knots as demonstrated and trace along the skin downwards.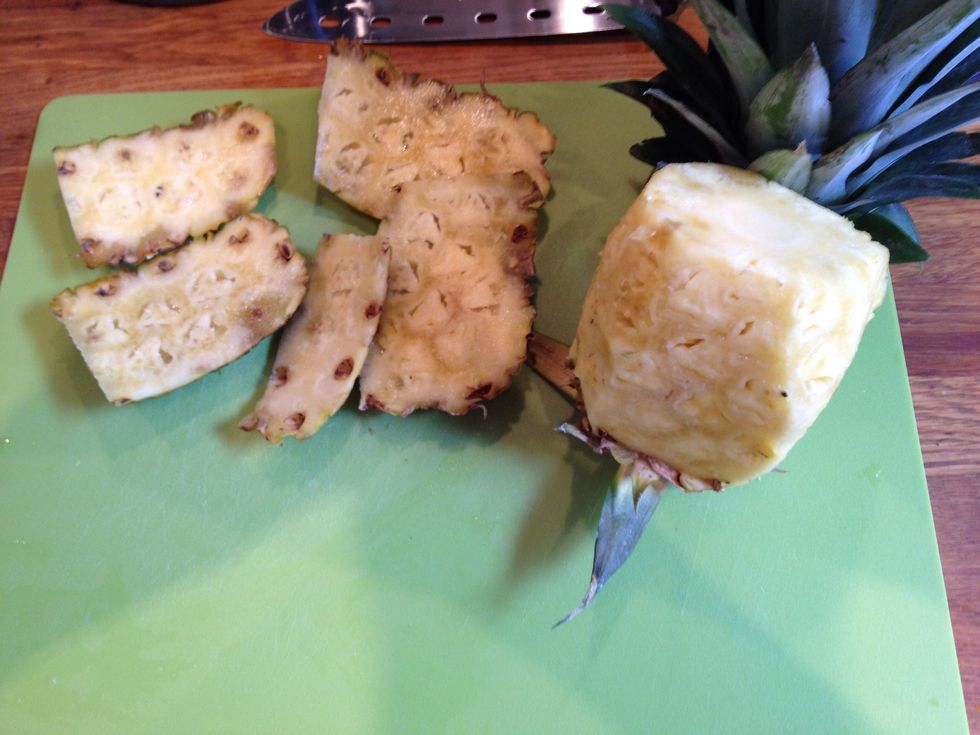 If you followed my tip you'll get a clean pineapple easily!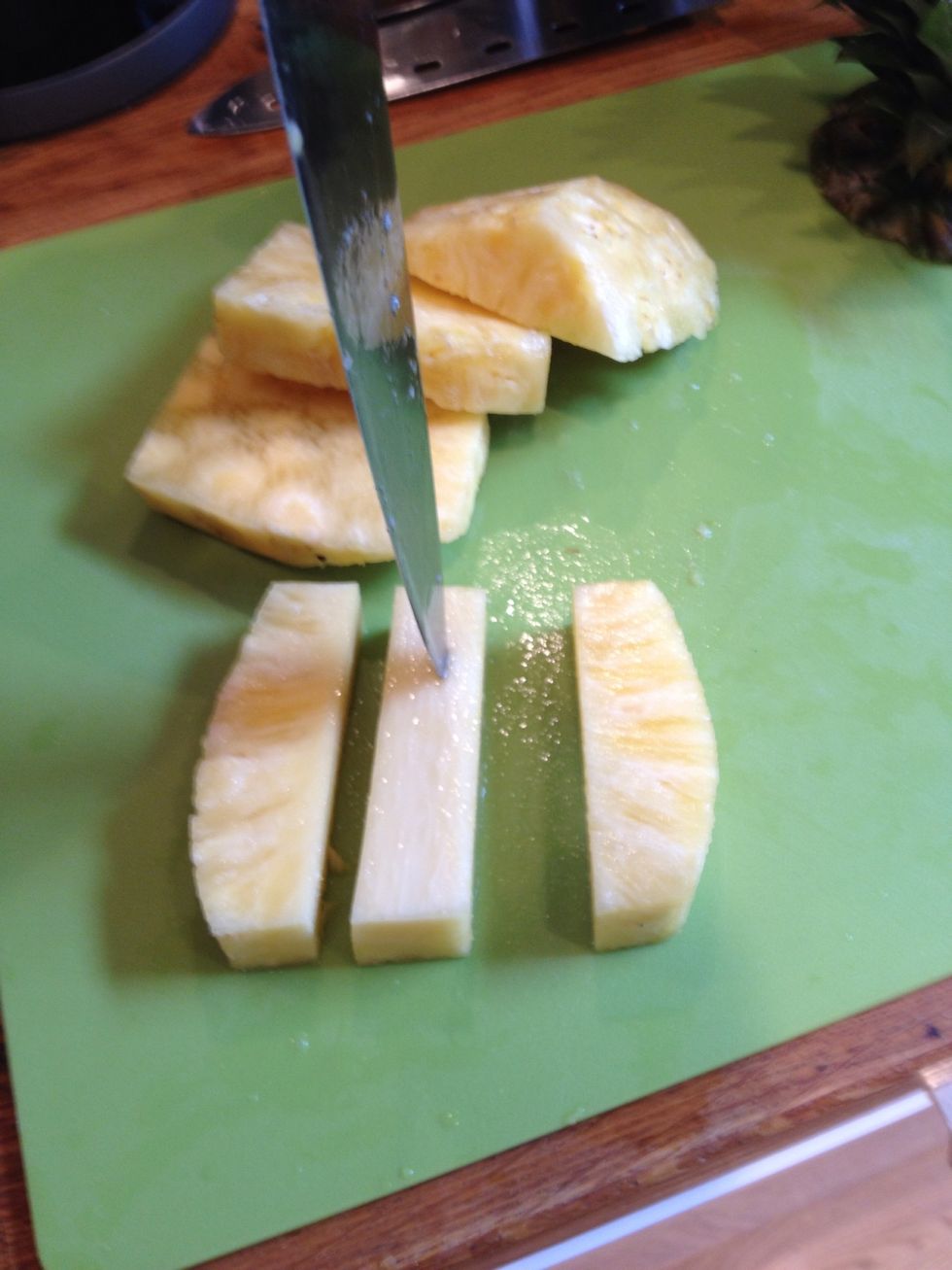 Cut the bottom off, then cut the flesh in slices about 2 cm (~1 inch) thick. Make sure to let one slice be in the middle, and cut the center stem out from it. Dispose of the stem.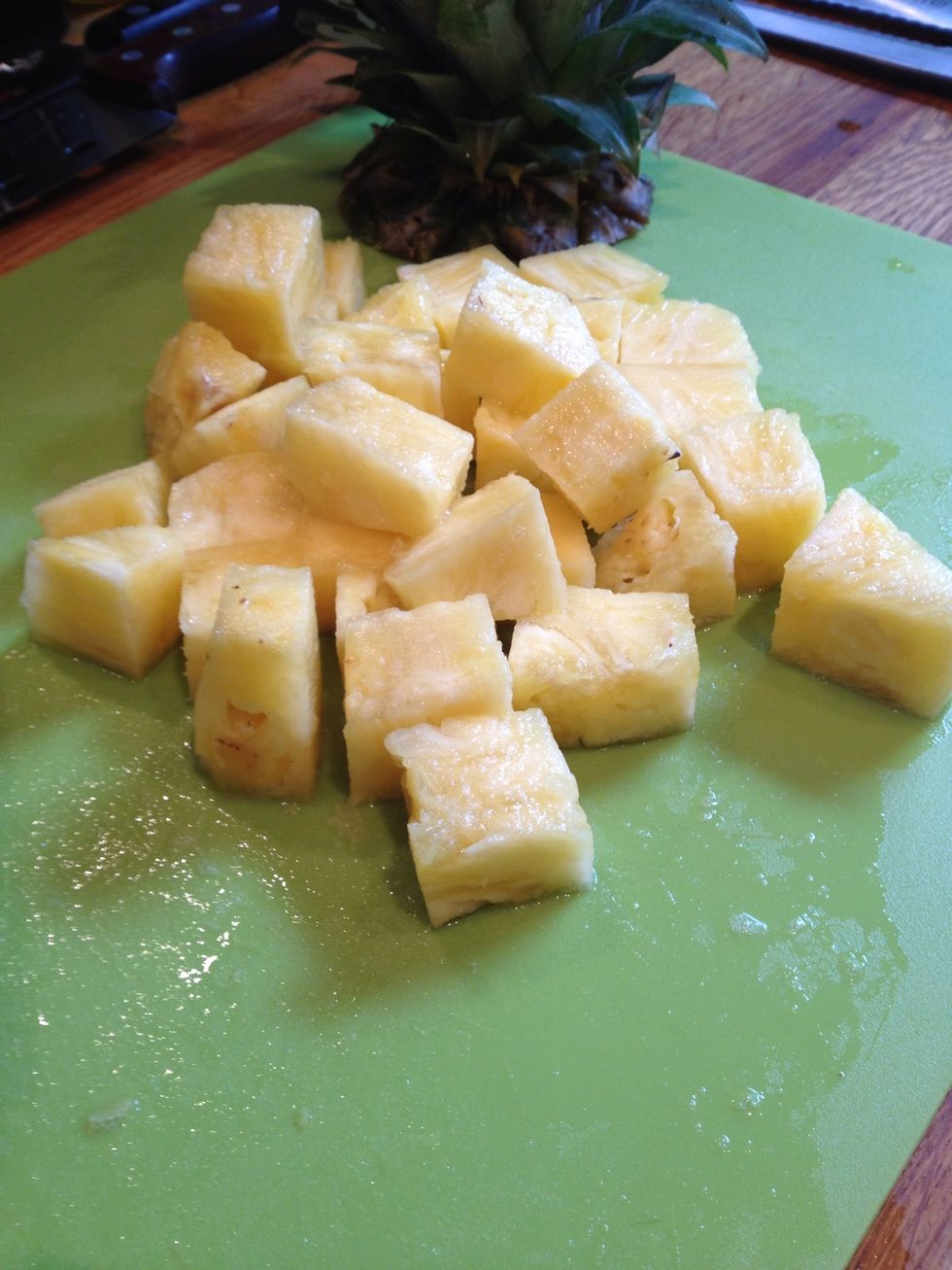 Dice the remaining flesh in 2 by 2 cm (1 by 1 inch) cubes.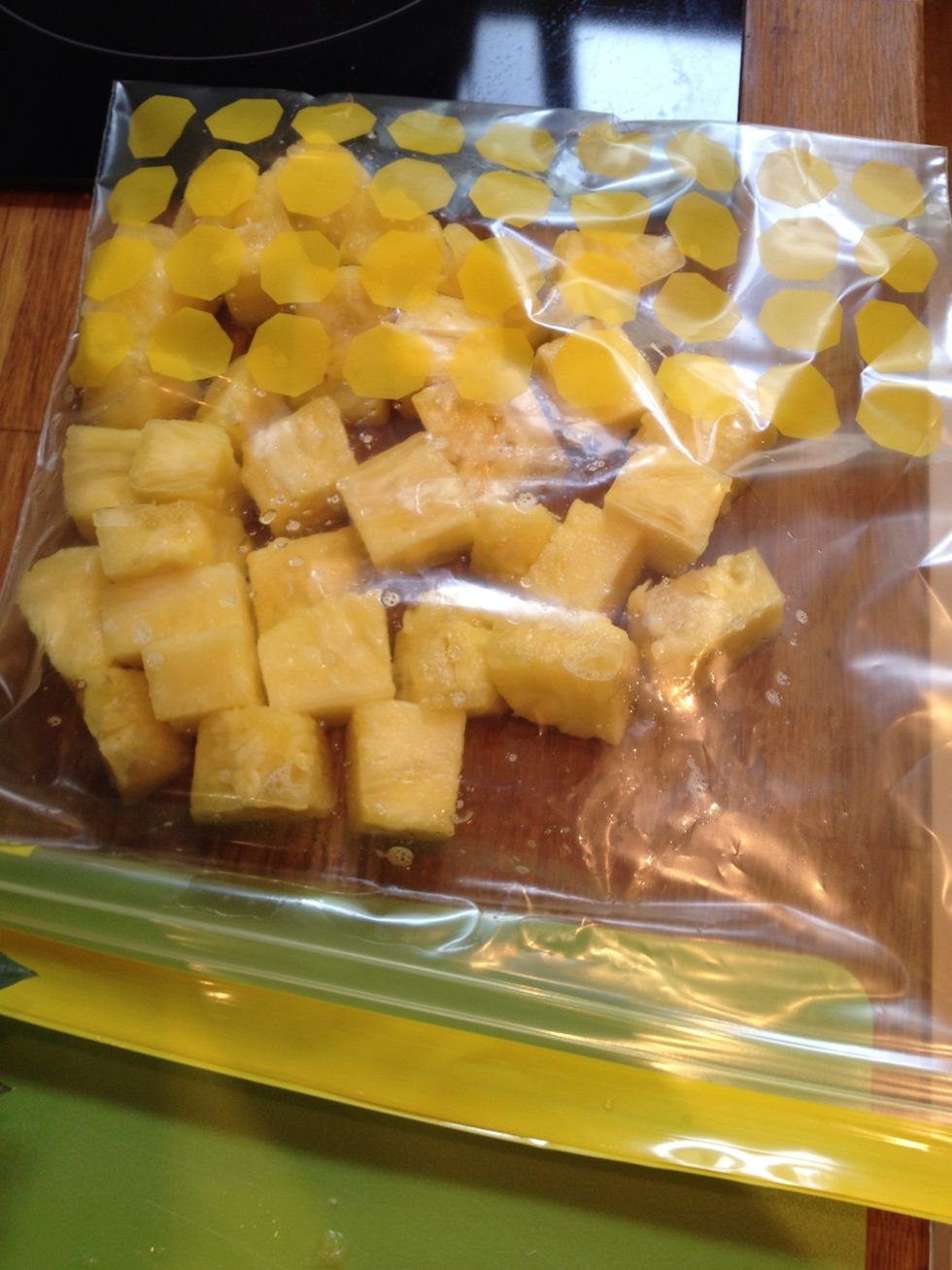 Lay the cubes in one layer inside a ziplock bag and put in the freezer for 2 hours or more.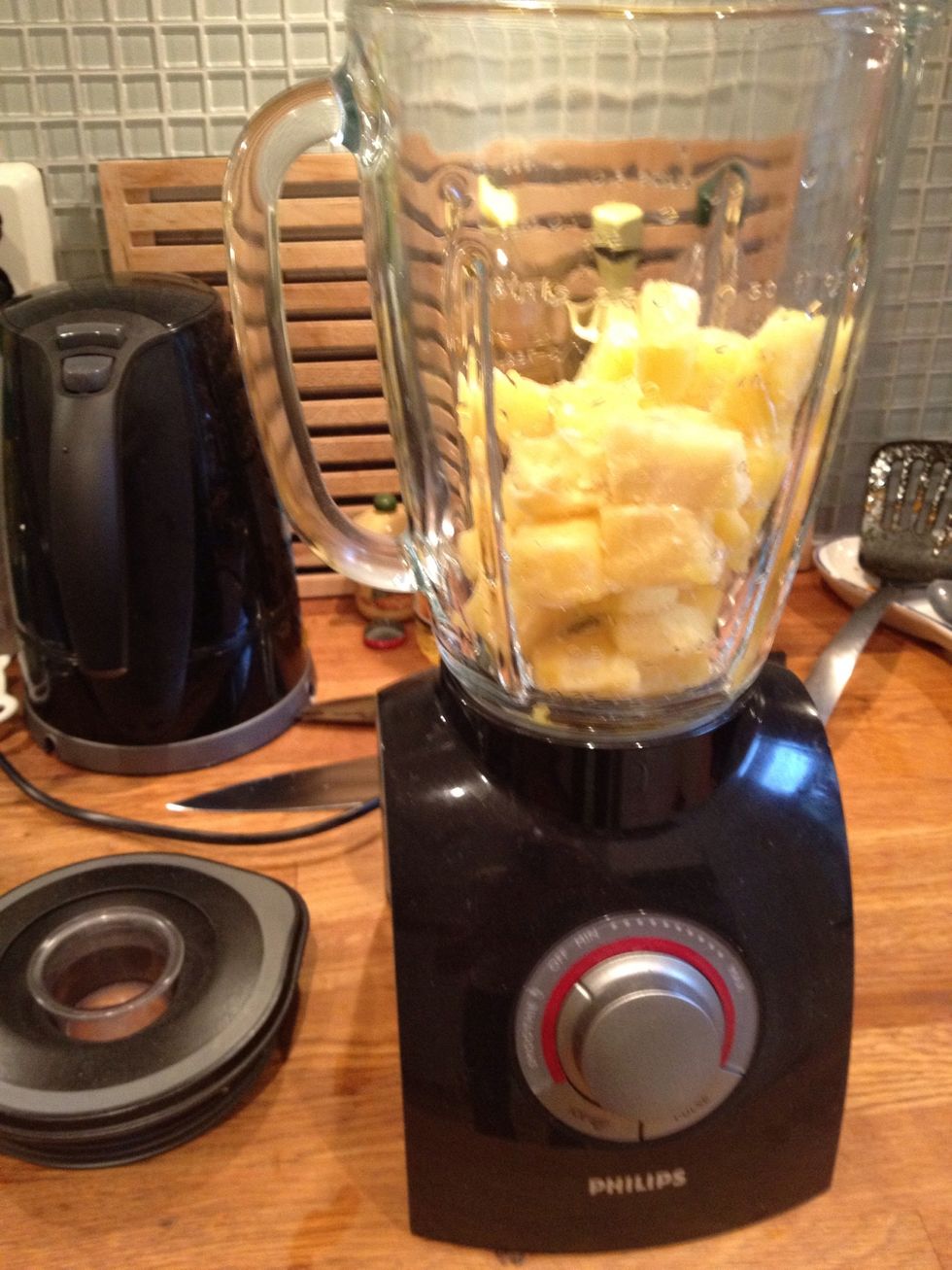 Add the frozen pineapple cubes to a blender and run it on pulse until you've got a smooth sorbet. You might need to stir with a spoon in between. When the blender is not running, obviously!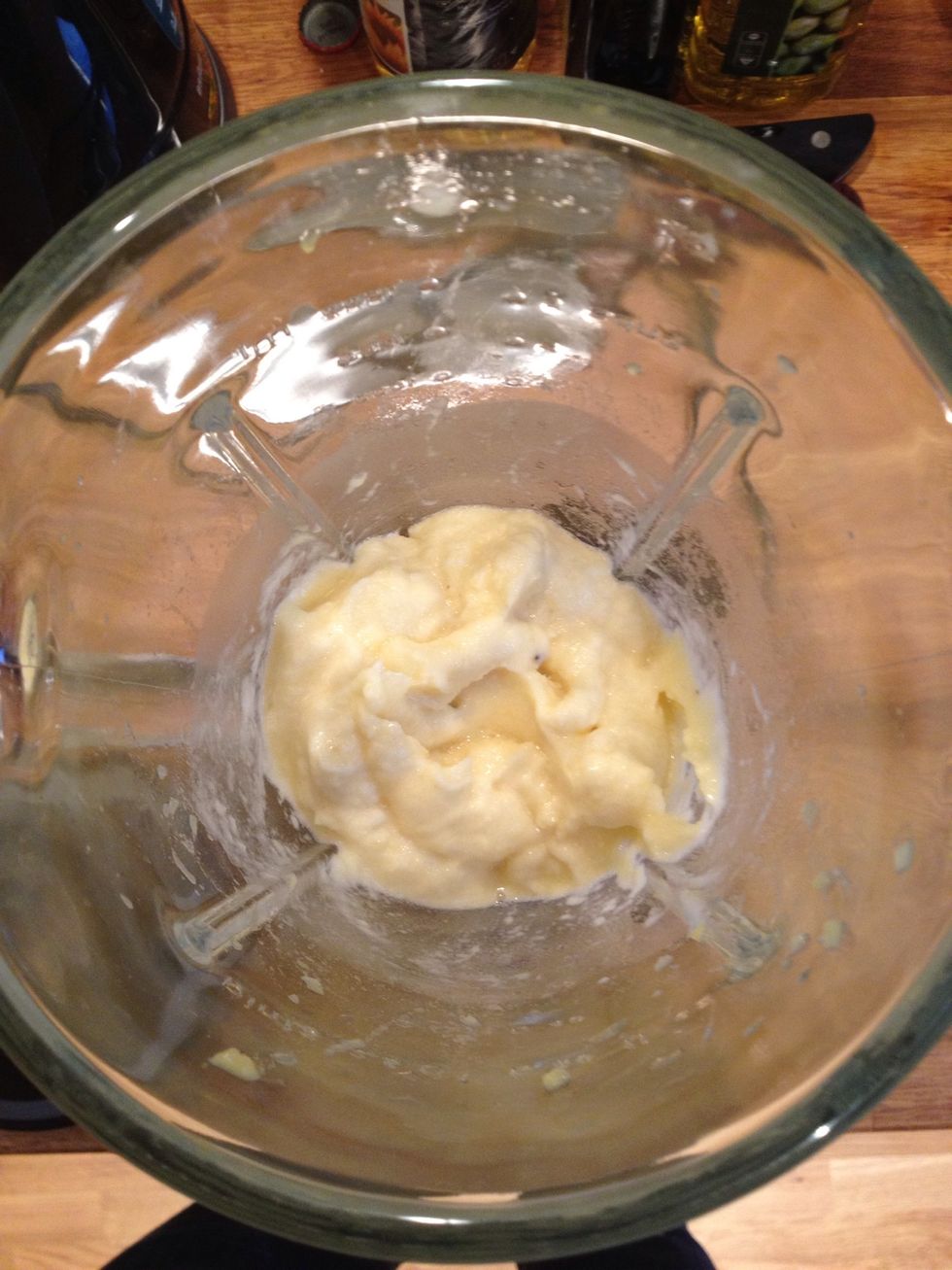 Nice and smooth sorbet, ready to eat!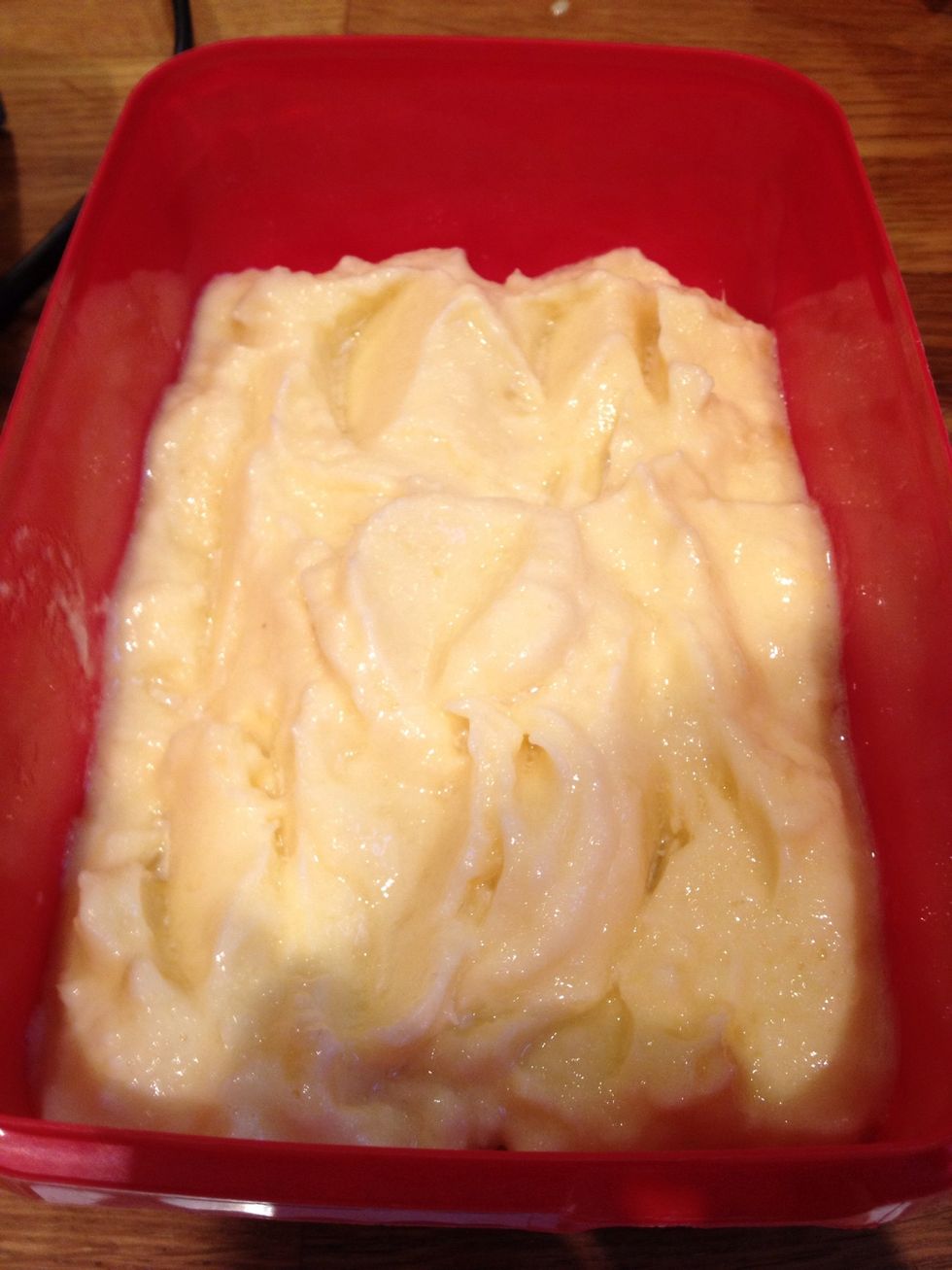 Or add to a box for keeping in the freezer. I wouldn't keep it too long though, but why would you? Share with friends!