hey guys! this is just a stupid yet pretty good snack that I learned in preschool. it doesn't require any culinary talent at all. enjoy!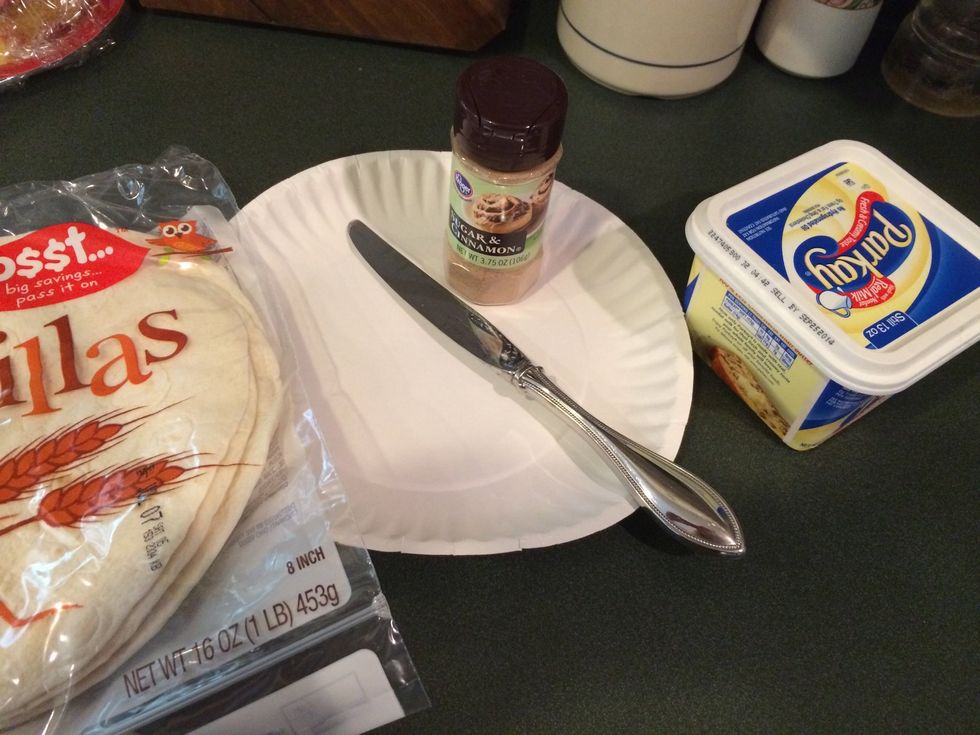 this is the stuff you need. you probably will have this stuff laying around in your kitchen.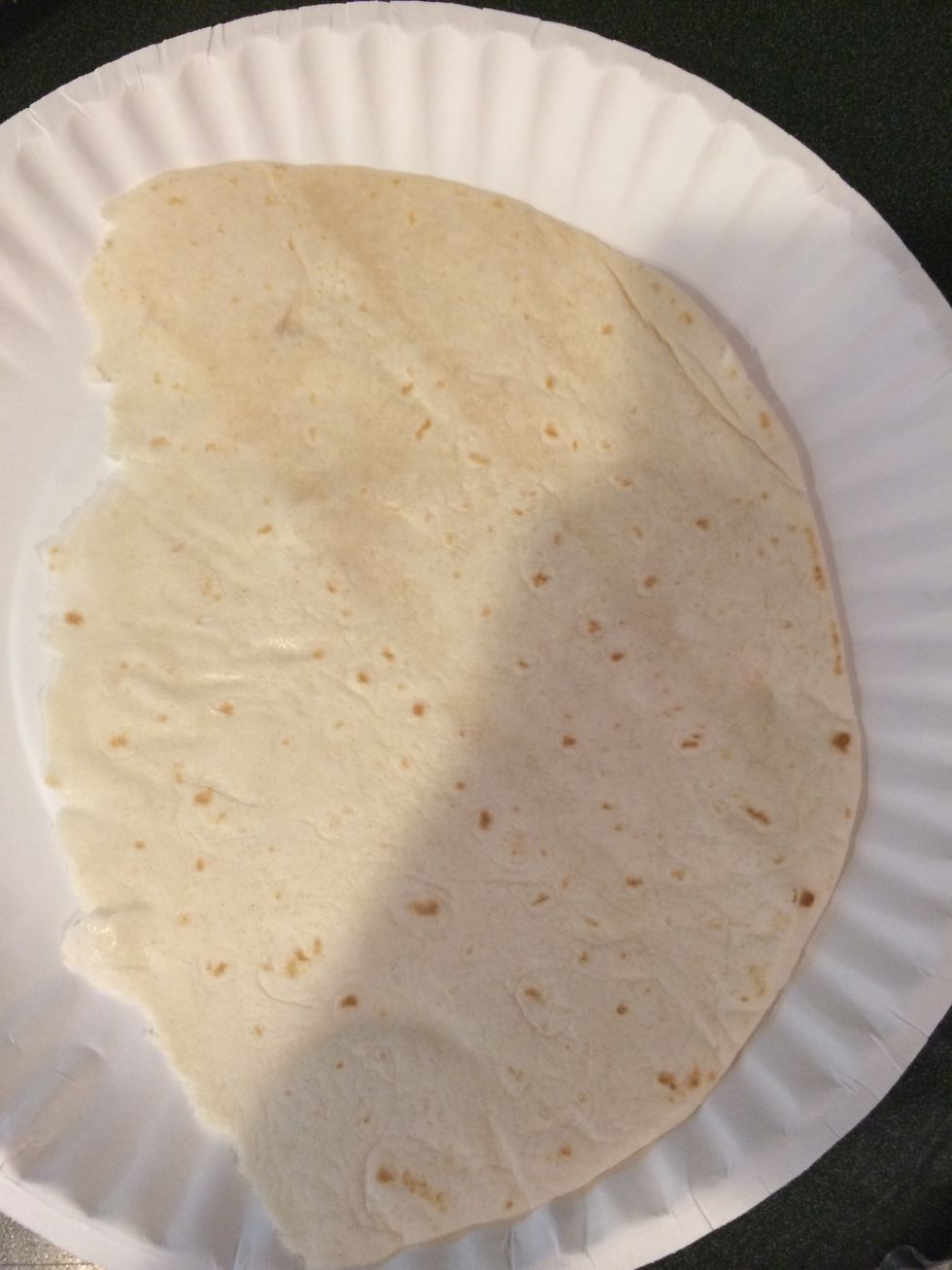 first, put the tortilla on the plate. this is pretty obvious. (my tortilla broke)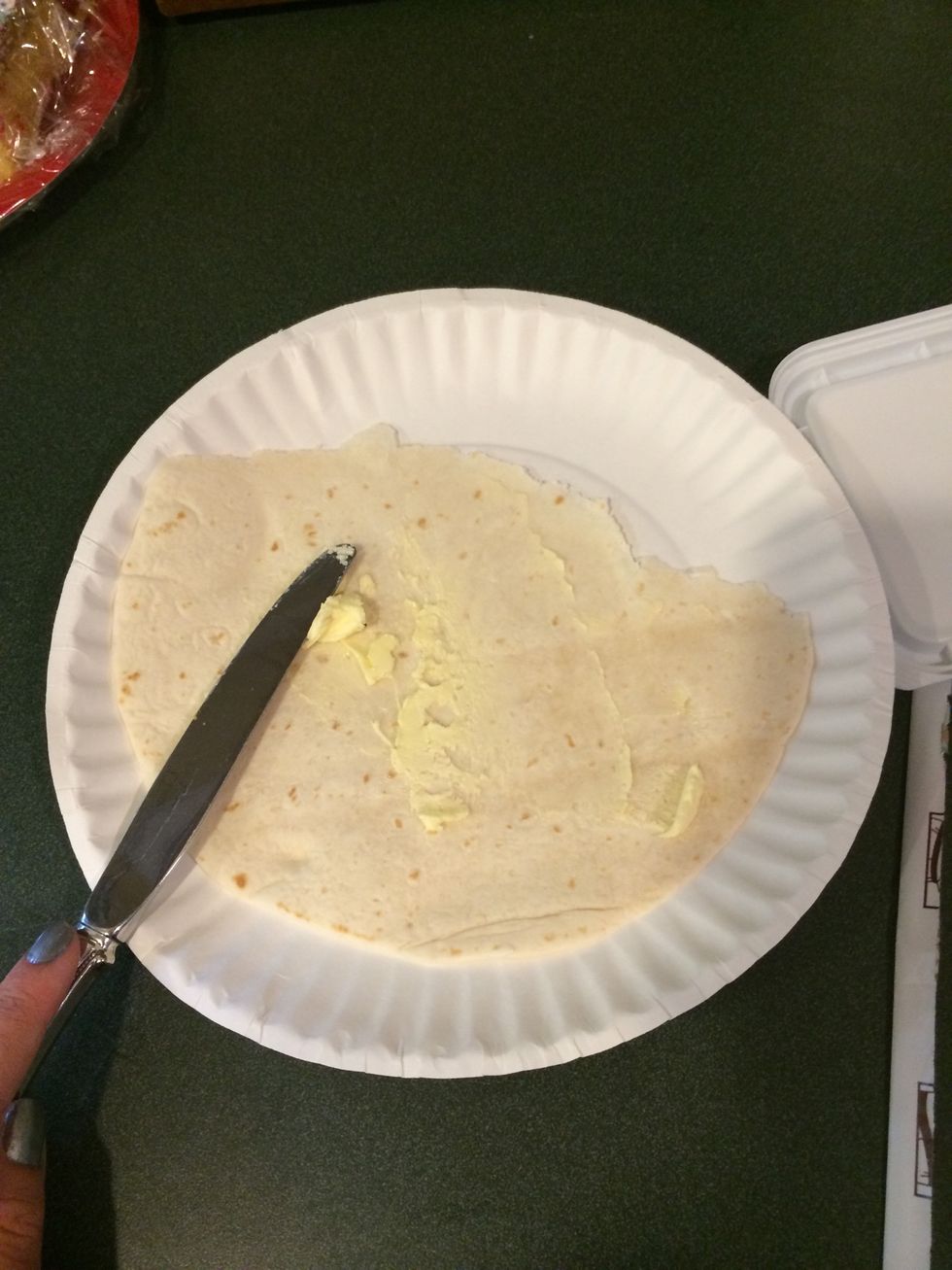 spread some butter on that dang tortilla.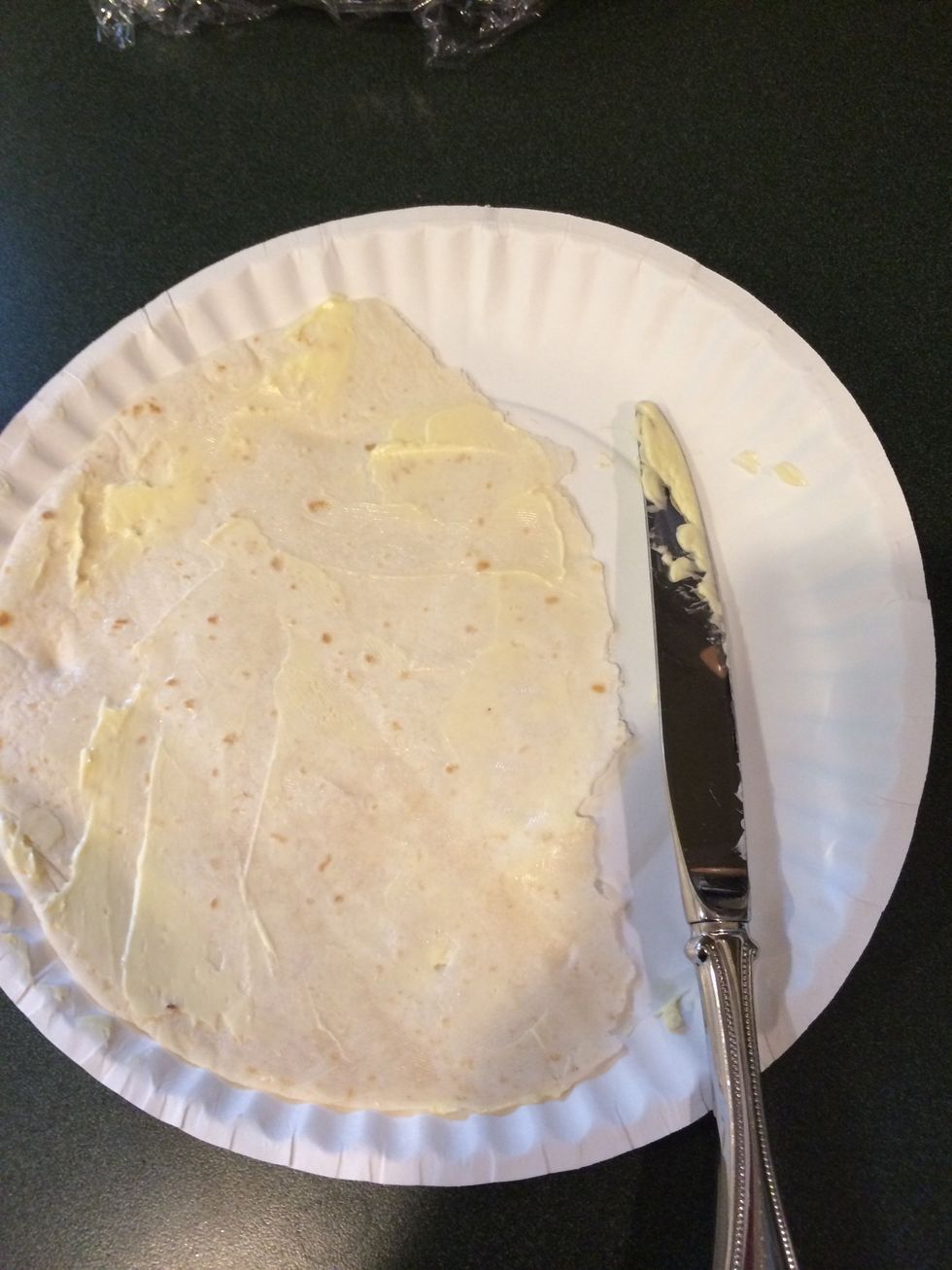 get it real nice and everywhere on this tortilla.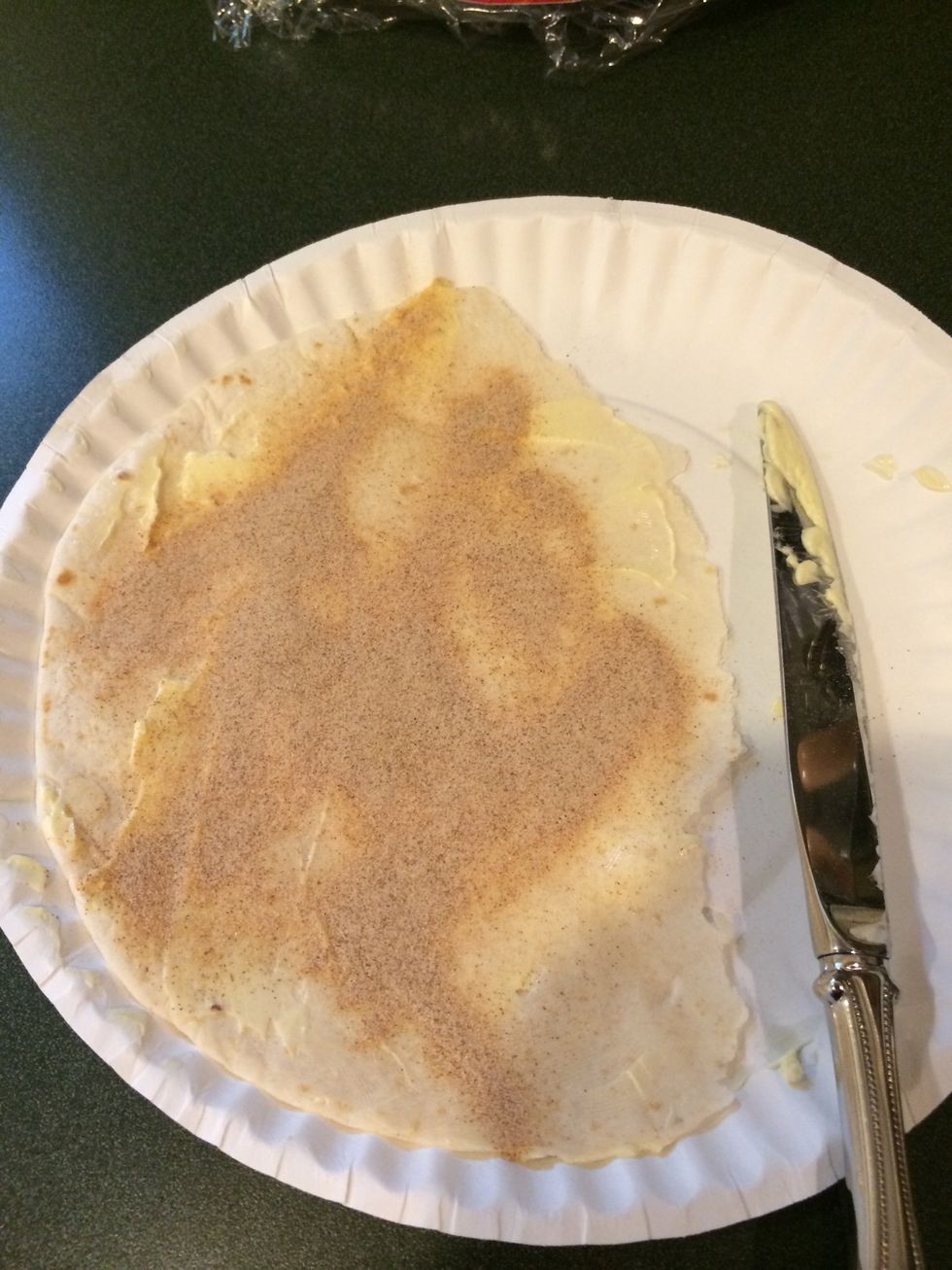 pour some cinnamon sugar on that buttery tortilla.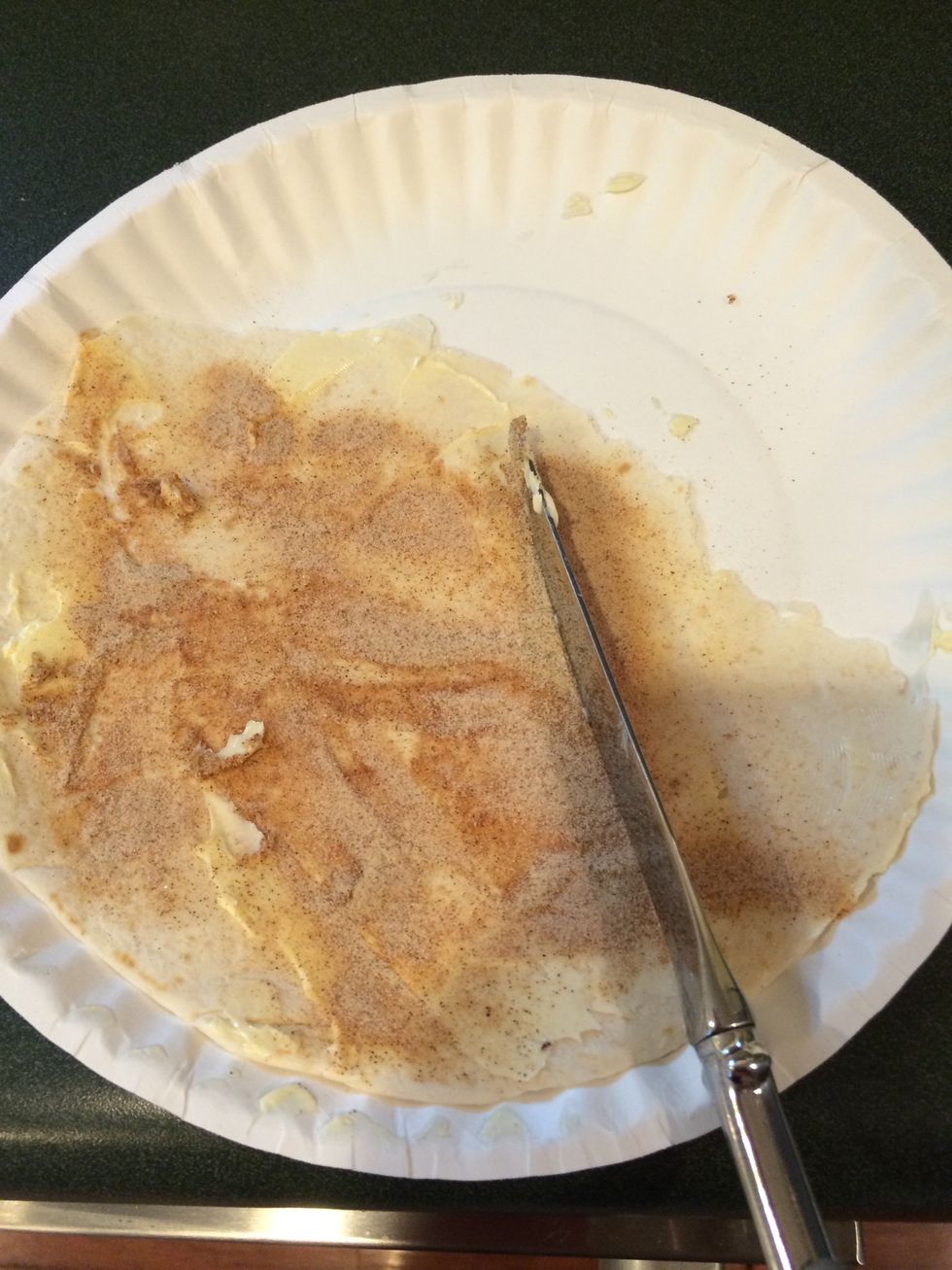 attempt to spread it around if you have to. this never works for me. and then cut that tortilla to pieces that you can eat.
or stuff that thing in your mouth and eat that buttery cinnamon tortilla whole. (recommended method)
that's it! I sware it's good. I eat it a bunch.
cinnamon sugar
tortillas
paper plate
Knife
butter