How to make a simple roasted pork loin with apricot glaze
great (read easy) meal for guests or to spoil someone you love.
18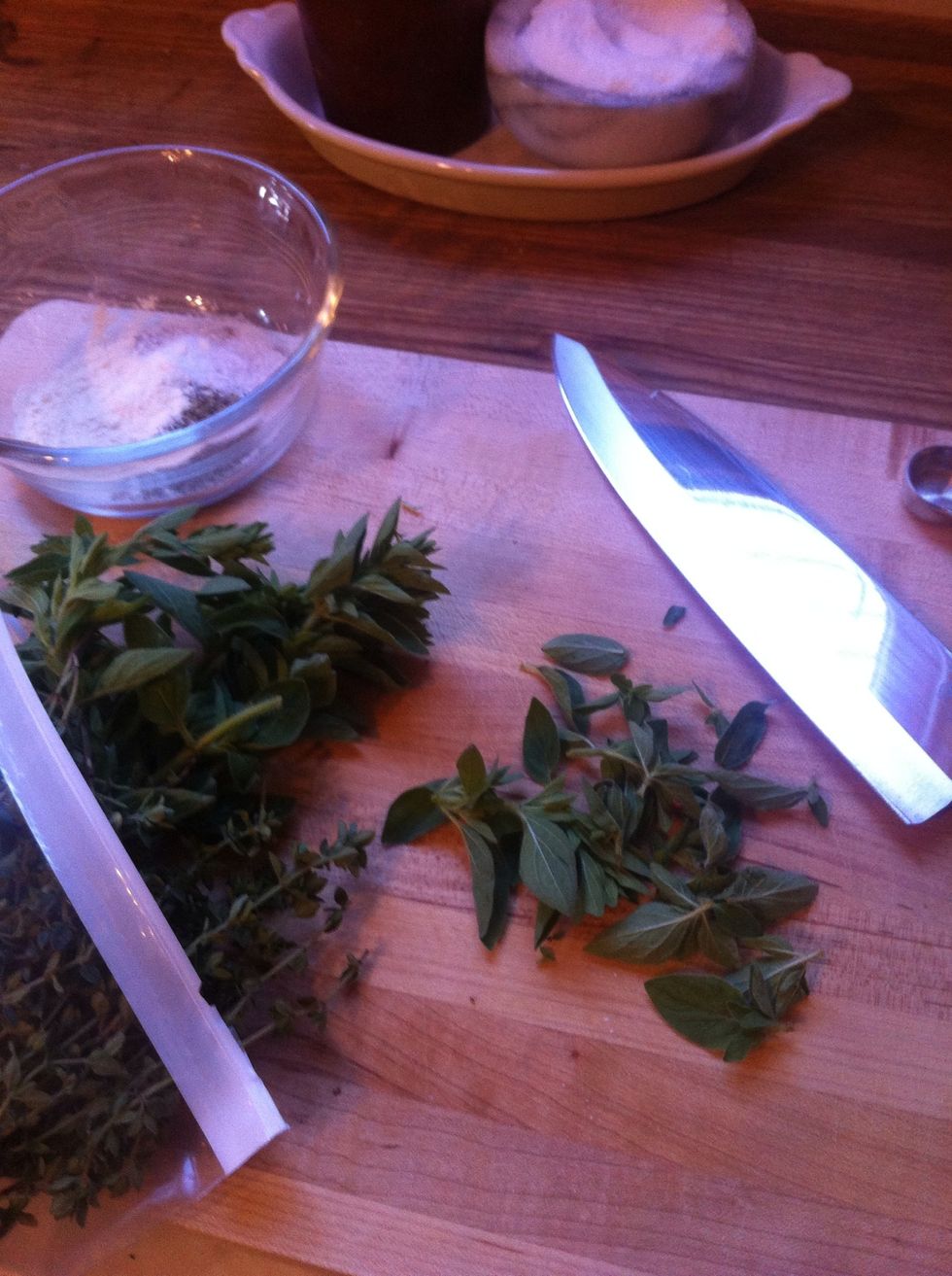 preheat your oven to 425 degrees. chop up some fresh oregano.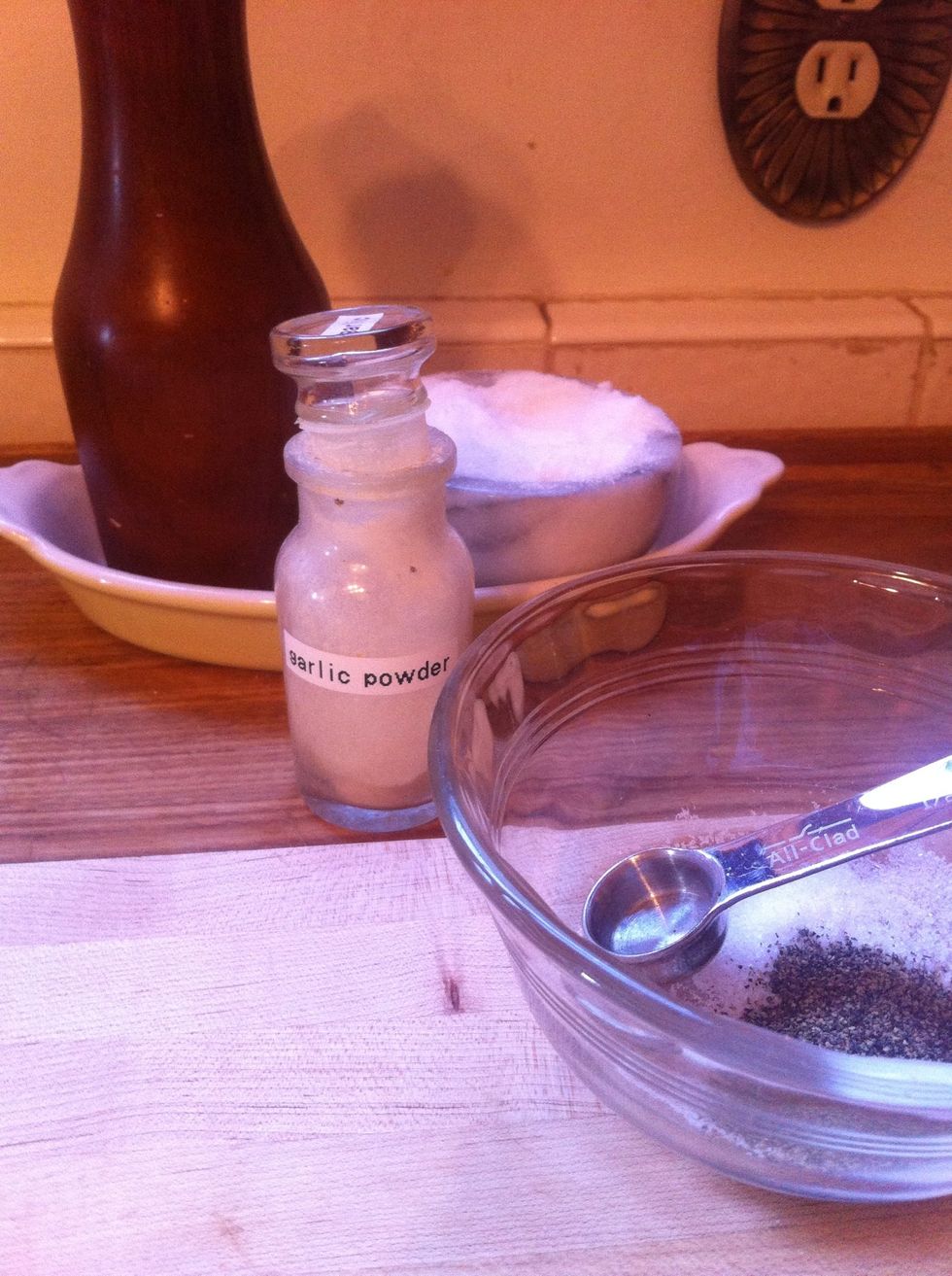 combine the oregano,salt, pepper, and garlic powder into a small bowl.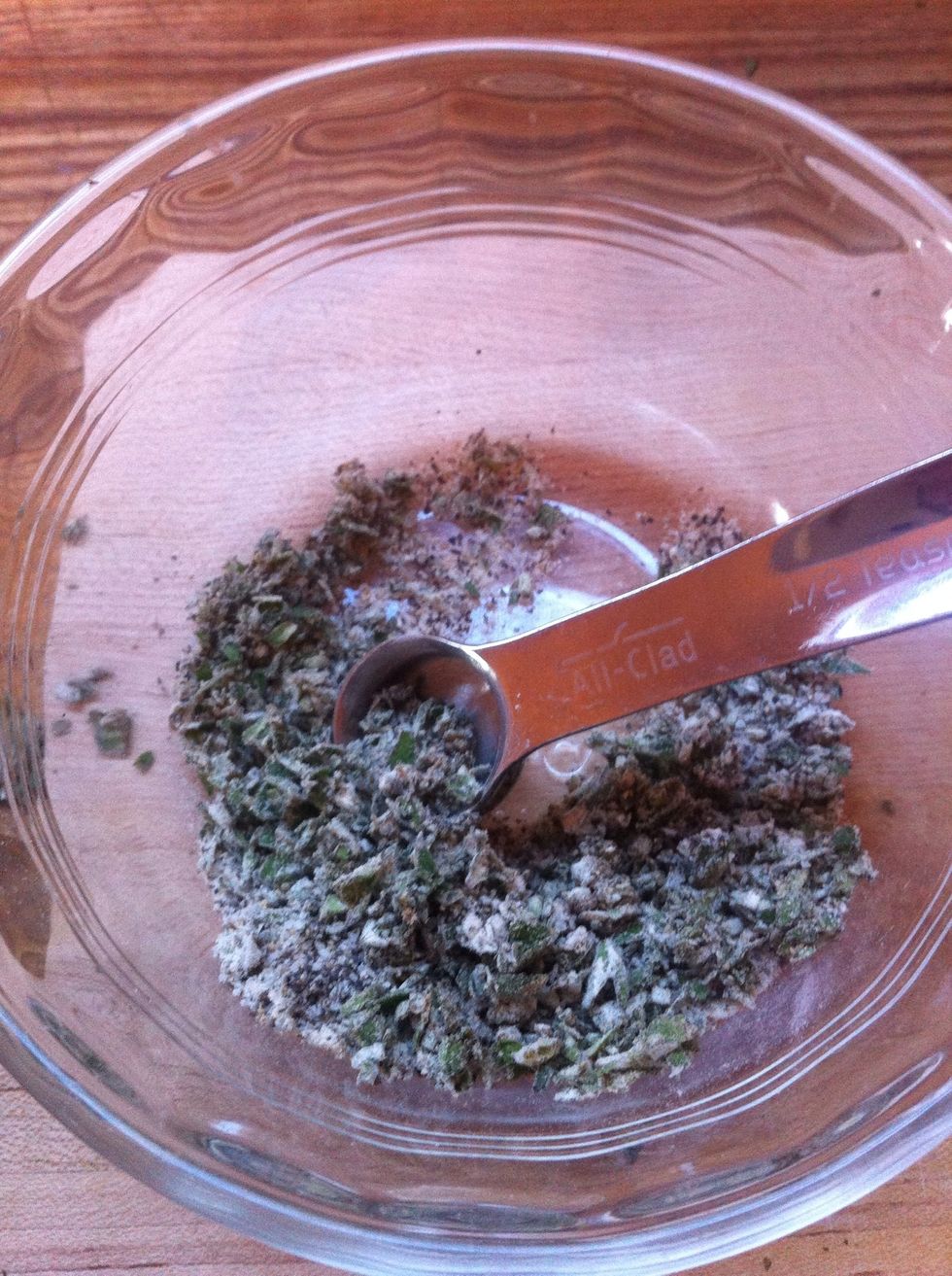 here are the herbs all mixed together.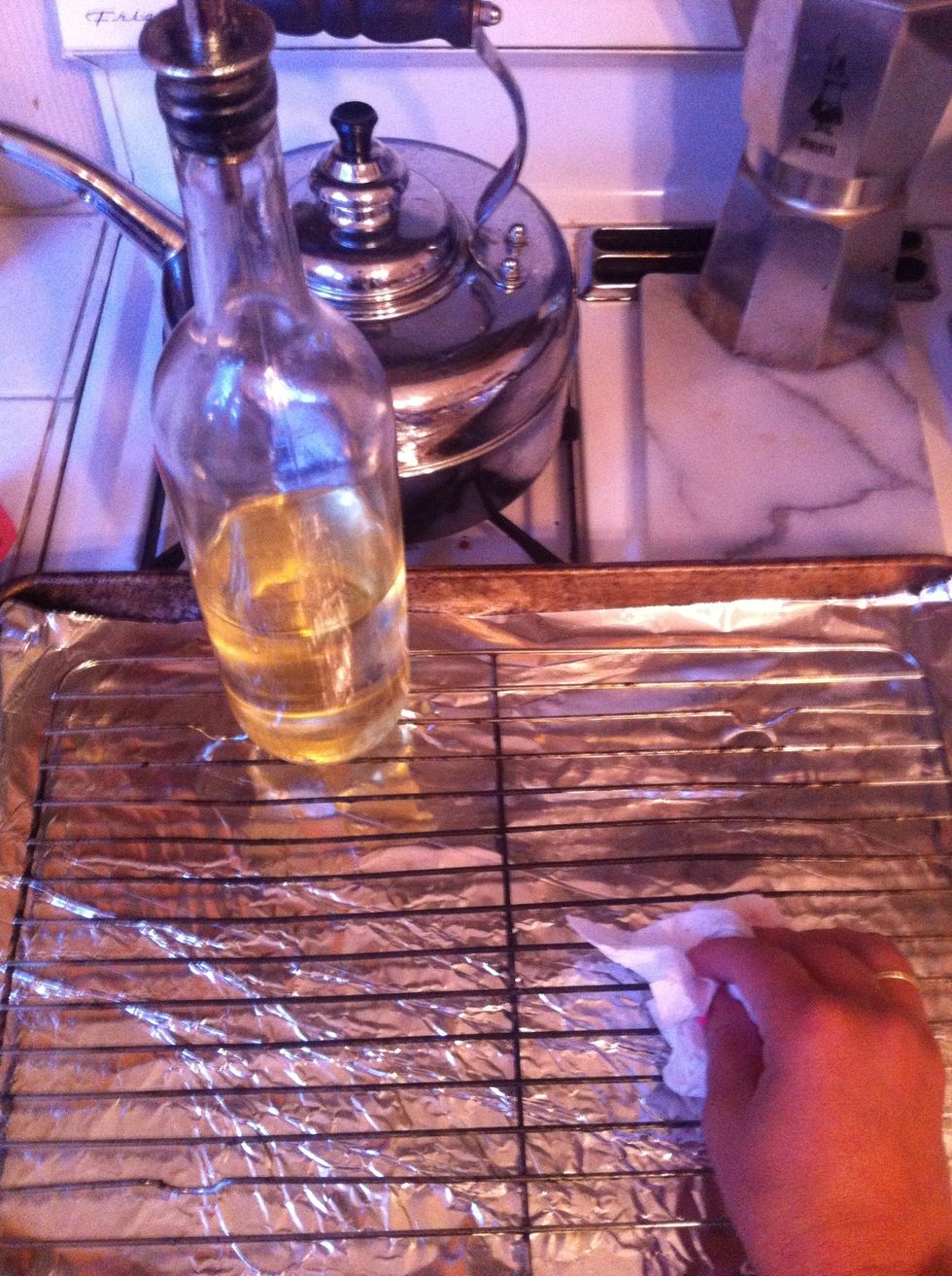 put some tin foil under your rack (you will thank me for this later during clean up) and lightly oil the rack with some veggie oil (or you can spray it).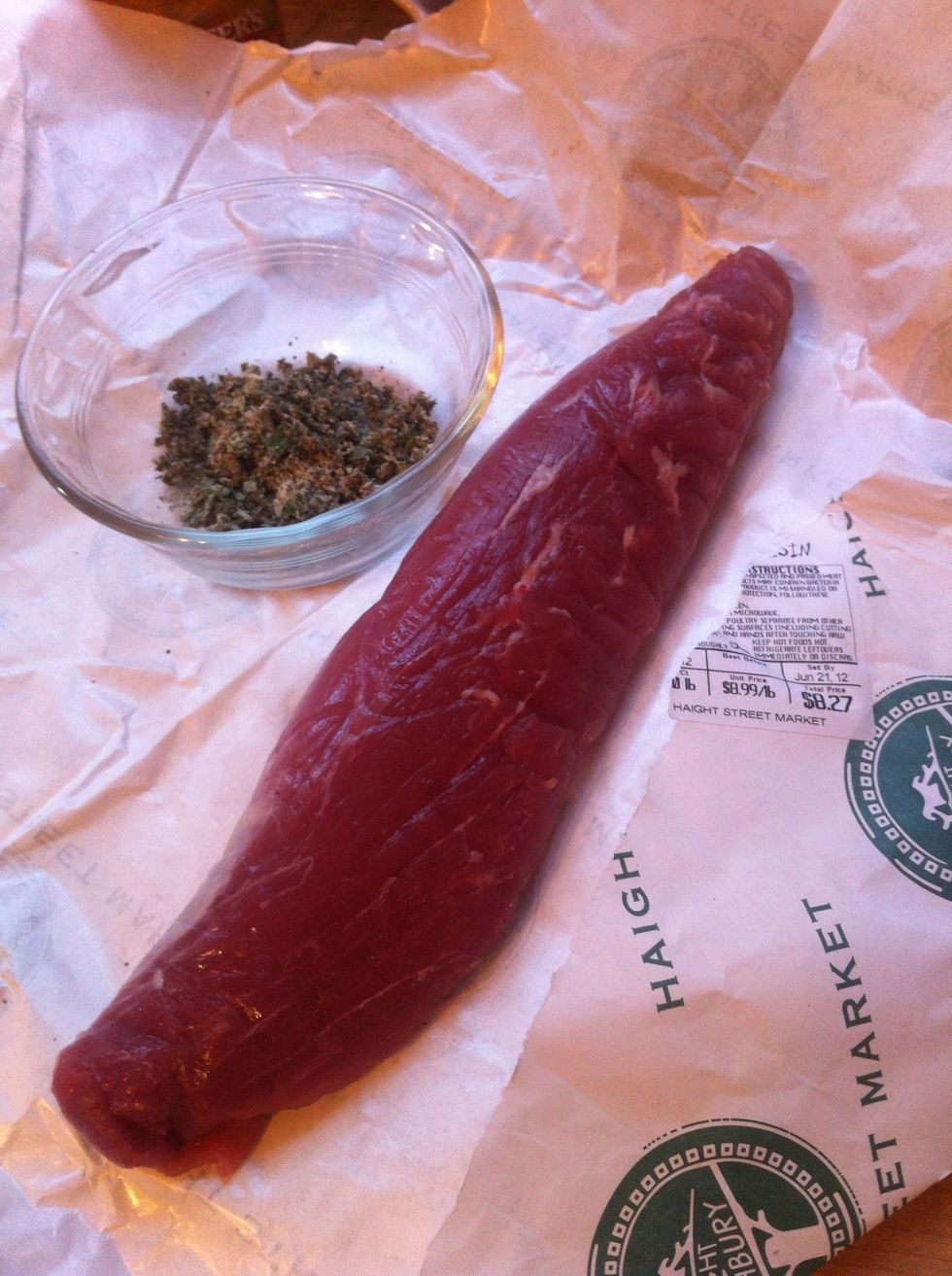 ask your butcher to give you a nice cut of pork loin and to take off the silver skin. (or I guess you can do it yourself. but raw meat is not really my jam, thankfully my butcher rocks!)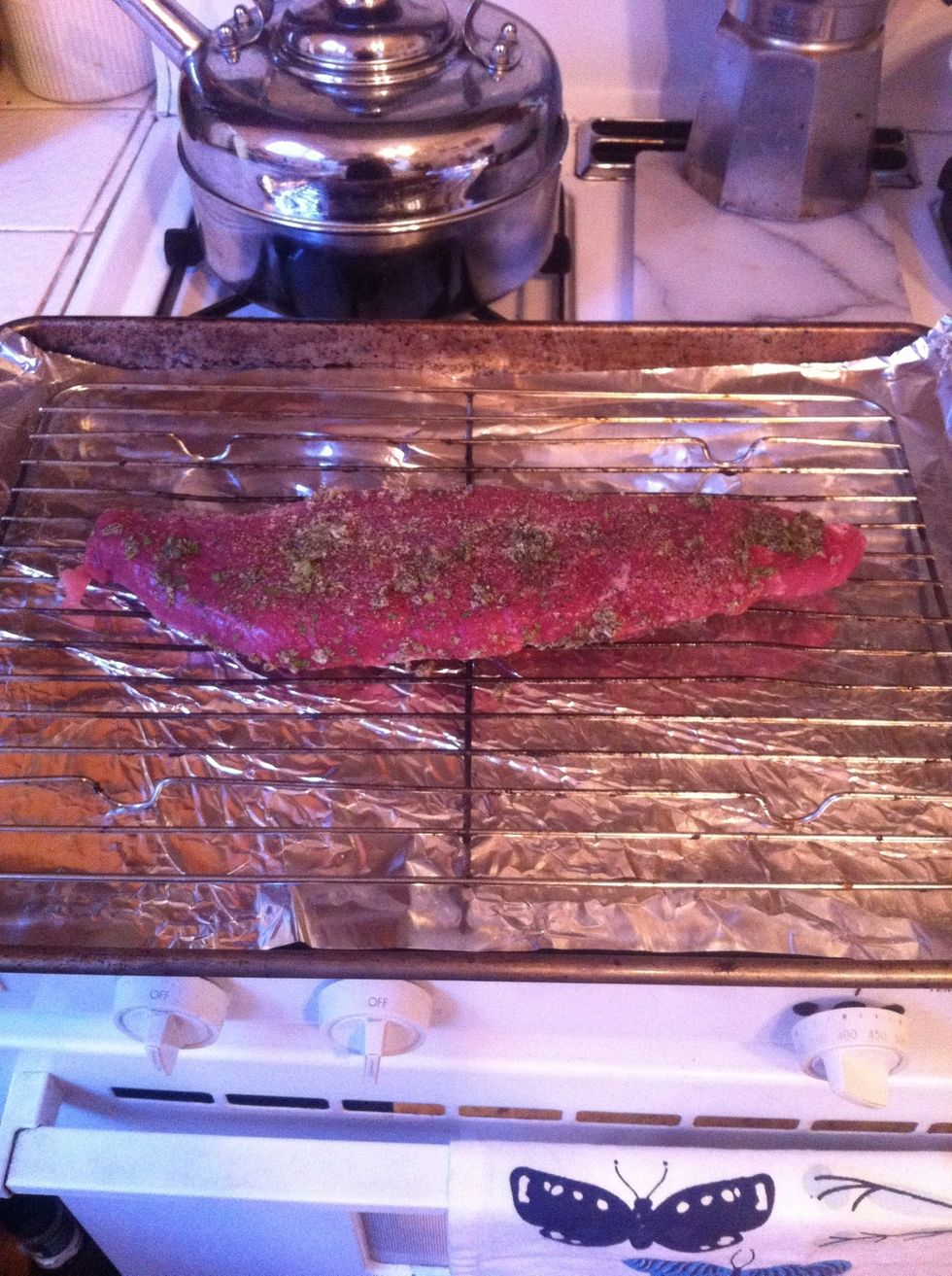 rub the herb mix on all sides of the loin and place on rack.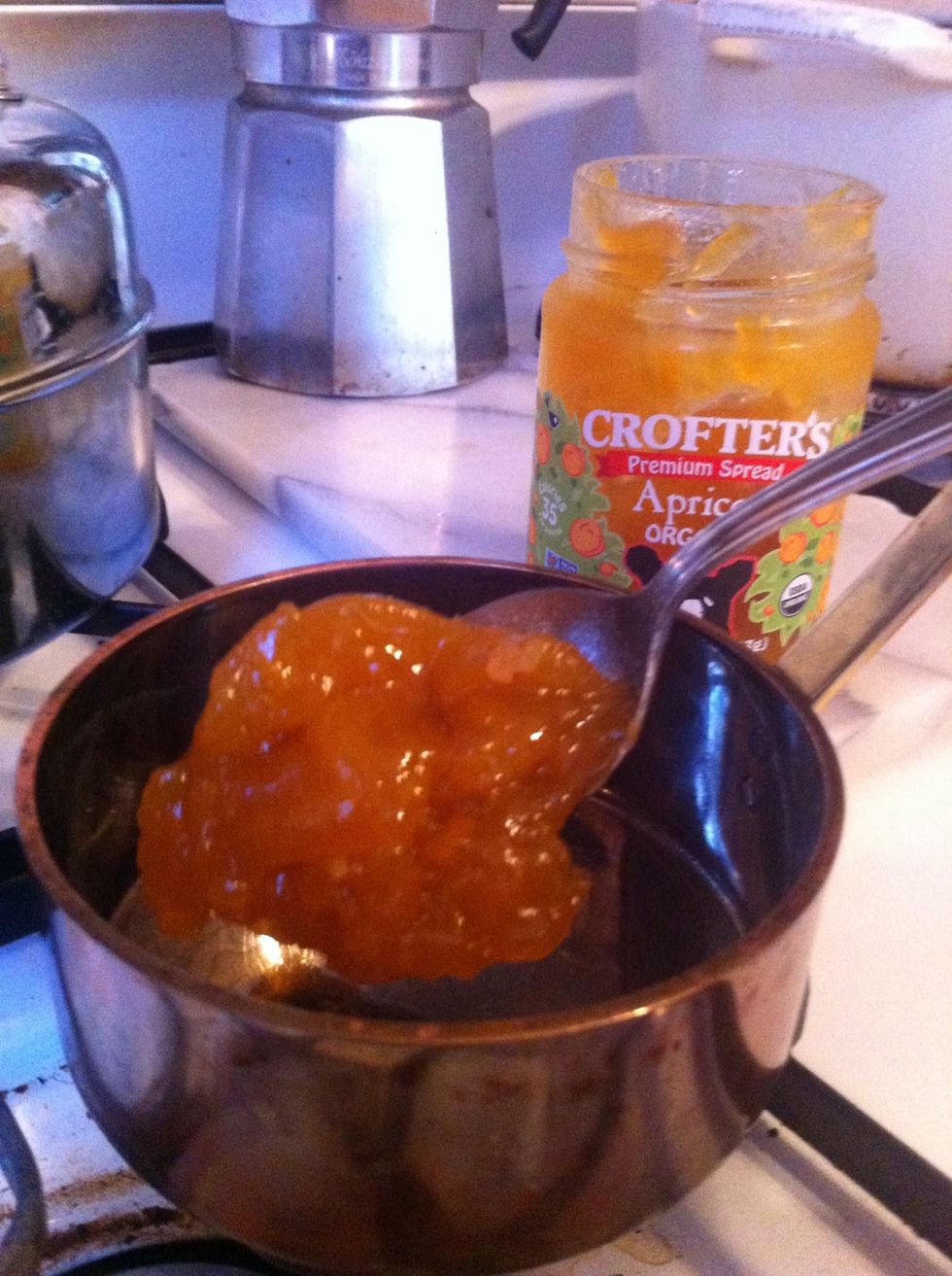 put your apricot preserves into a small pan. like this super tiny one. (or a larger one will will work if you don't have one of these adorable ones)
put over low heat just to melt. keep it warm.
roast that pork for 30 minutes.
after 30 minutes, brush half of the apricot preserves onto the loin. and back in the oven for another 10 minutes.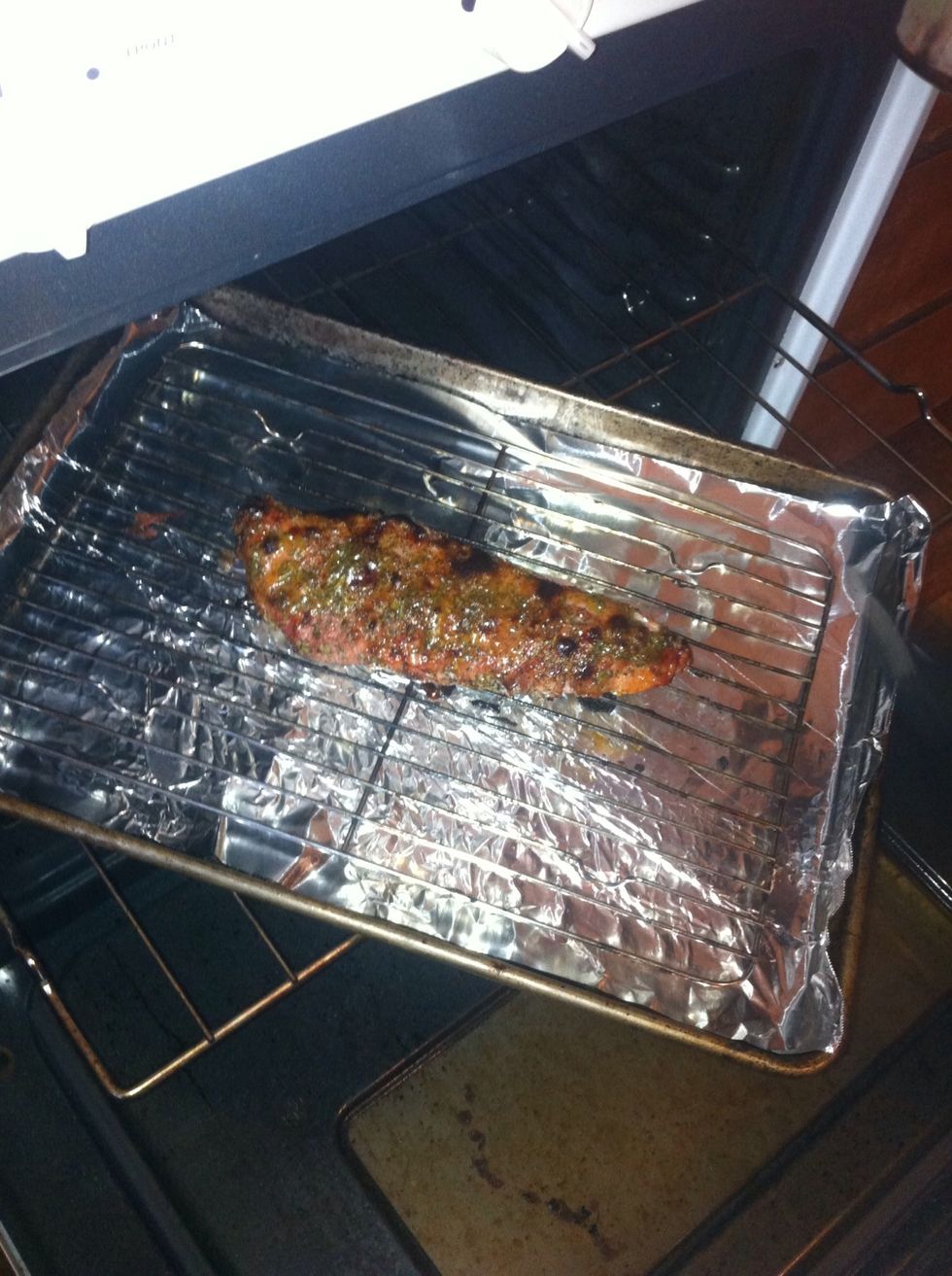 it's getting browned!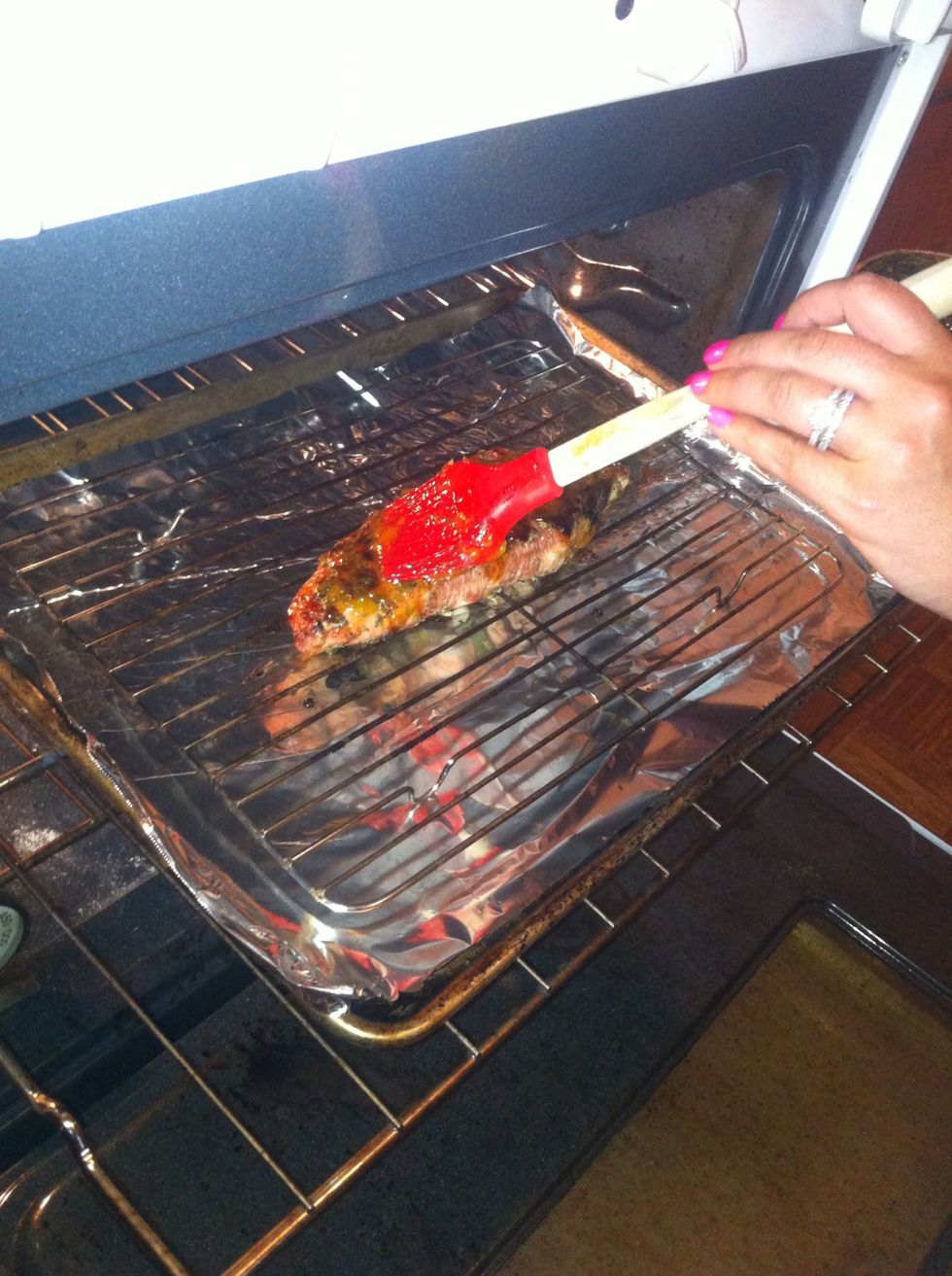 brush with the remaining preserves and back in for another 10 minutes.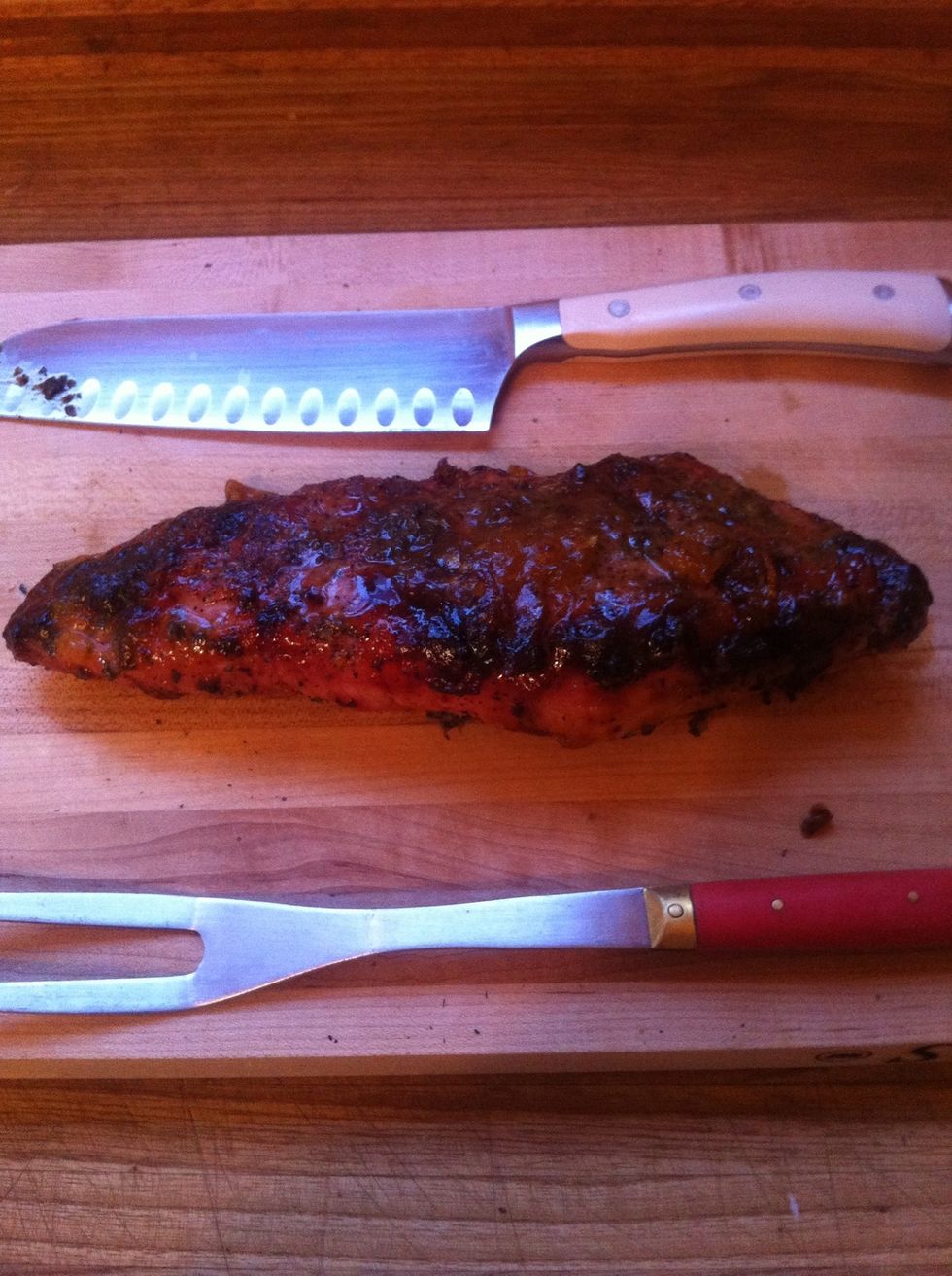 pull that sucker out and let it rest, son! (so to review that was roast for 30, brush and 10, brush and 10, pull it out and rest for 10. )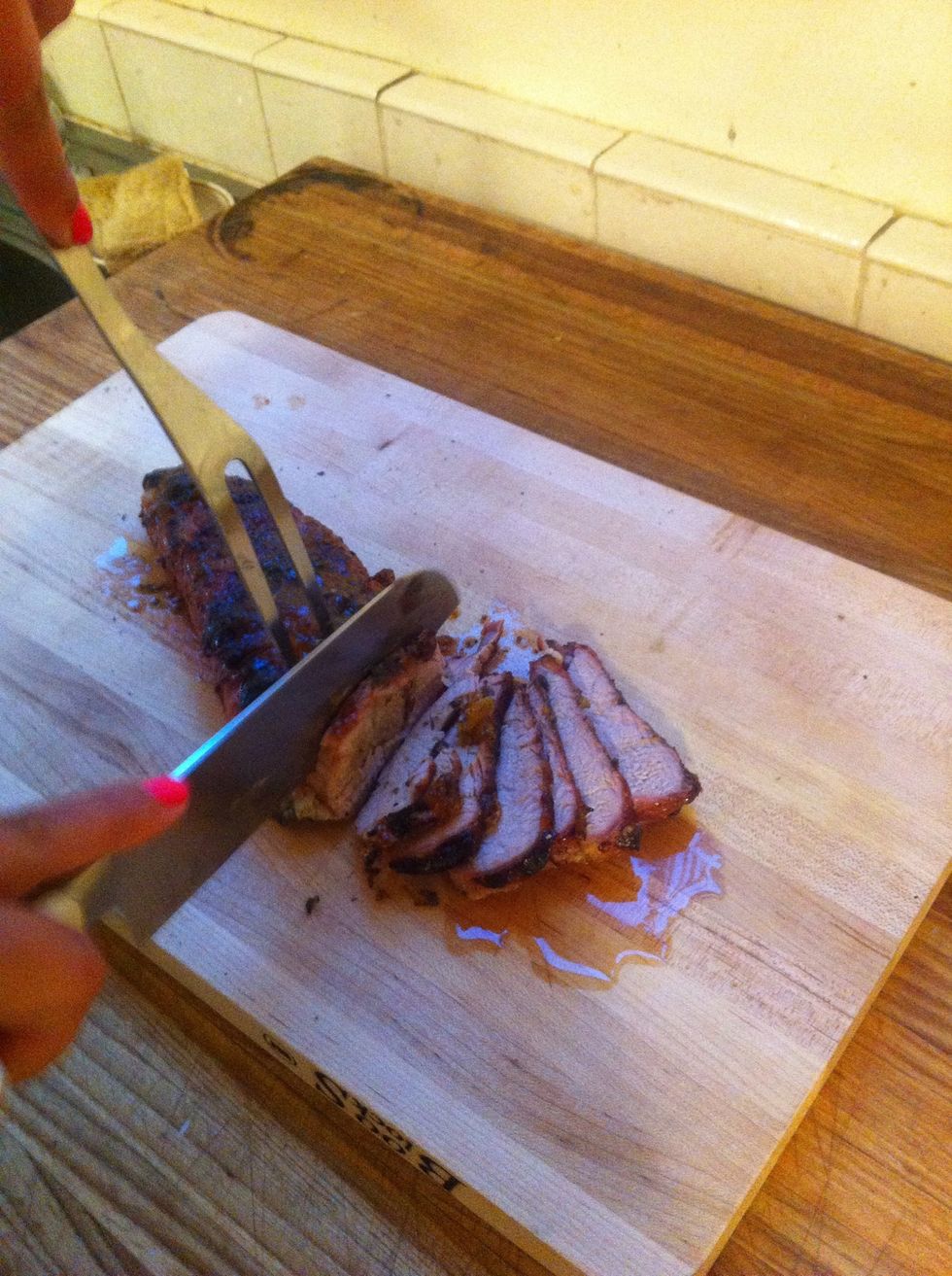 after it has rested for 10 minutes you can cut it up and taste like 3 pieces (for quality control purposes of course)
plate it up! goes great with a wild blend rice and hey look up on the top right! that's my summery herbed corn salad! eat and relish in all the compliments you will get!
1.0lb boneless pork loin
1/2tsp salt
1/2tsp pepper
1.0tsp garlic powder
2.0tsp fresh oregano
1/2c apricot preserves