Choose the desired ribbon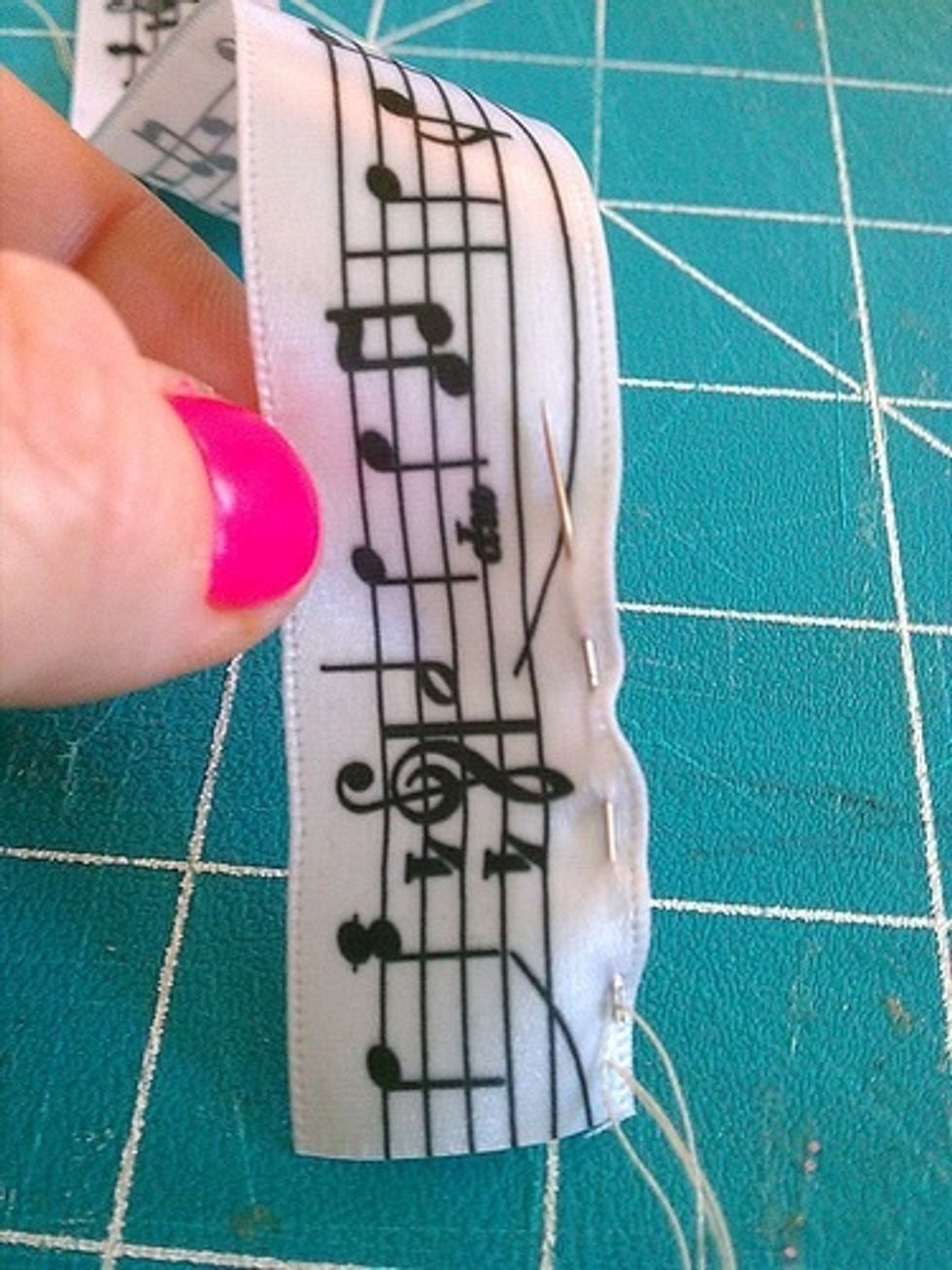 Starting on the right side, weave the thread in small sections through the length of the ribbon.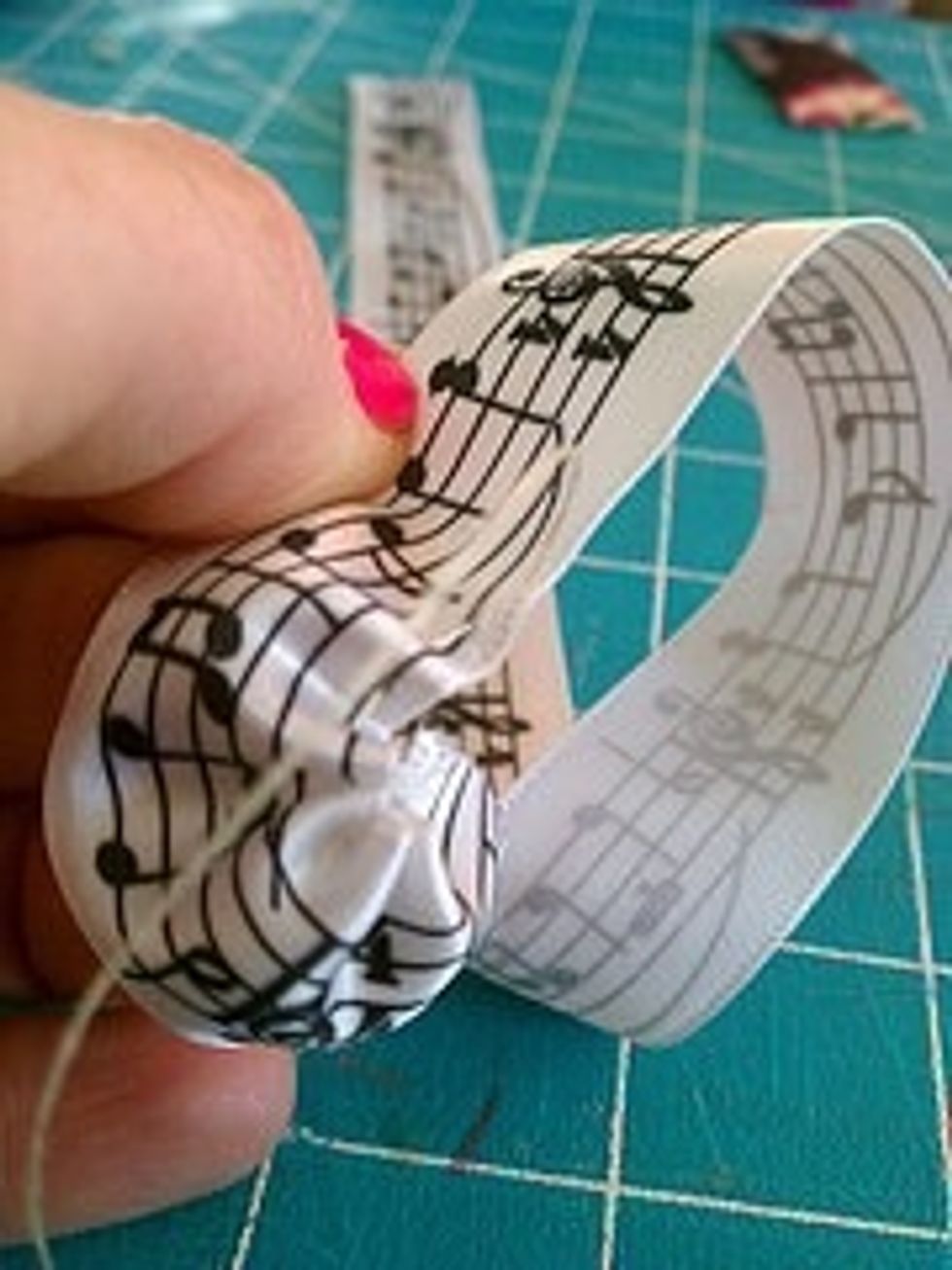 Once threaded, pull the thread tight. The smaller the threading, the tighter the flower.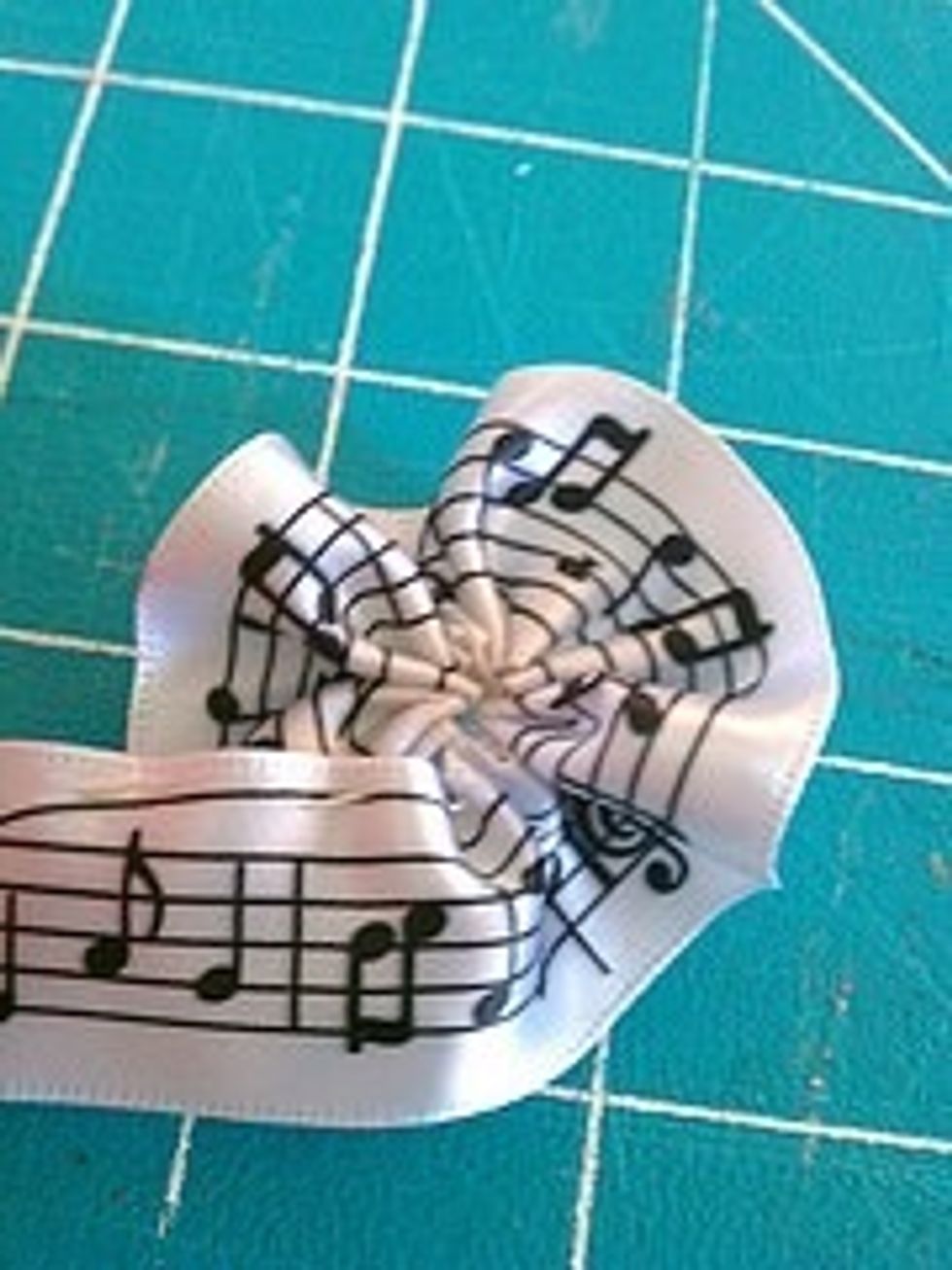 Once you get to the end, tuck the end behind the starting point and thread together.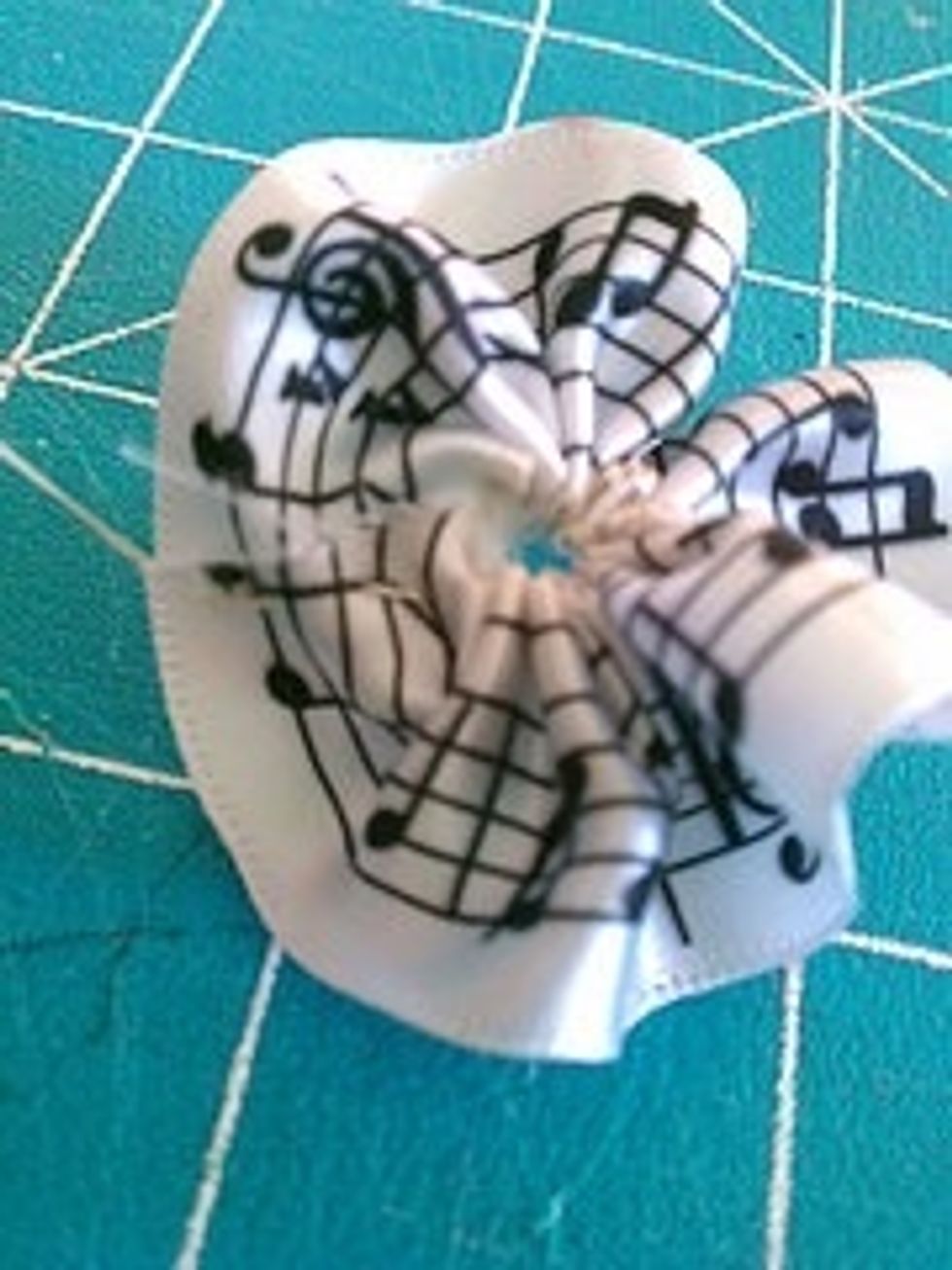 It should look like this.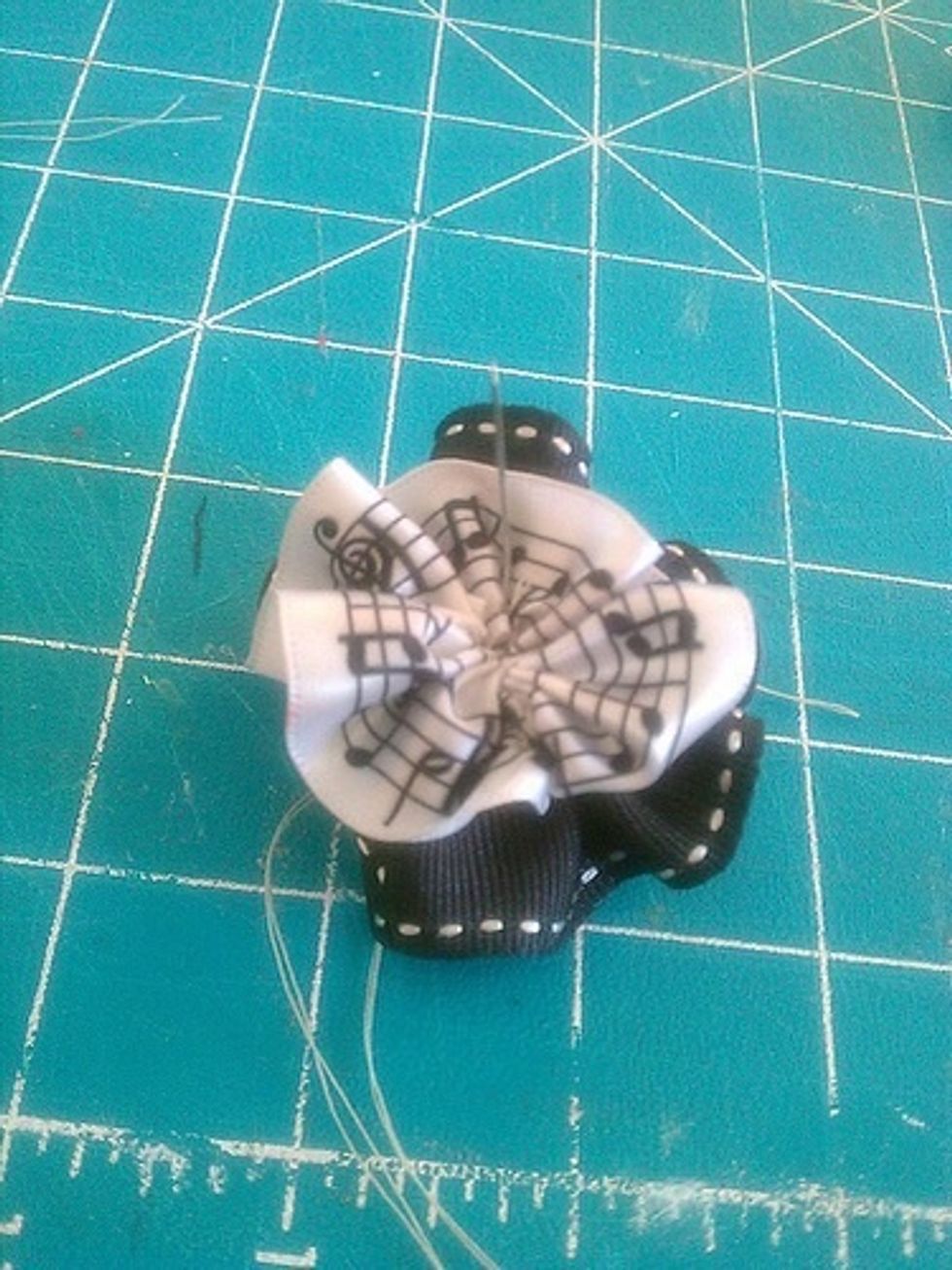 Add another ribbon if desired and see together through the middle.