Make a Simple Revision Mind Map (AS Level)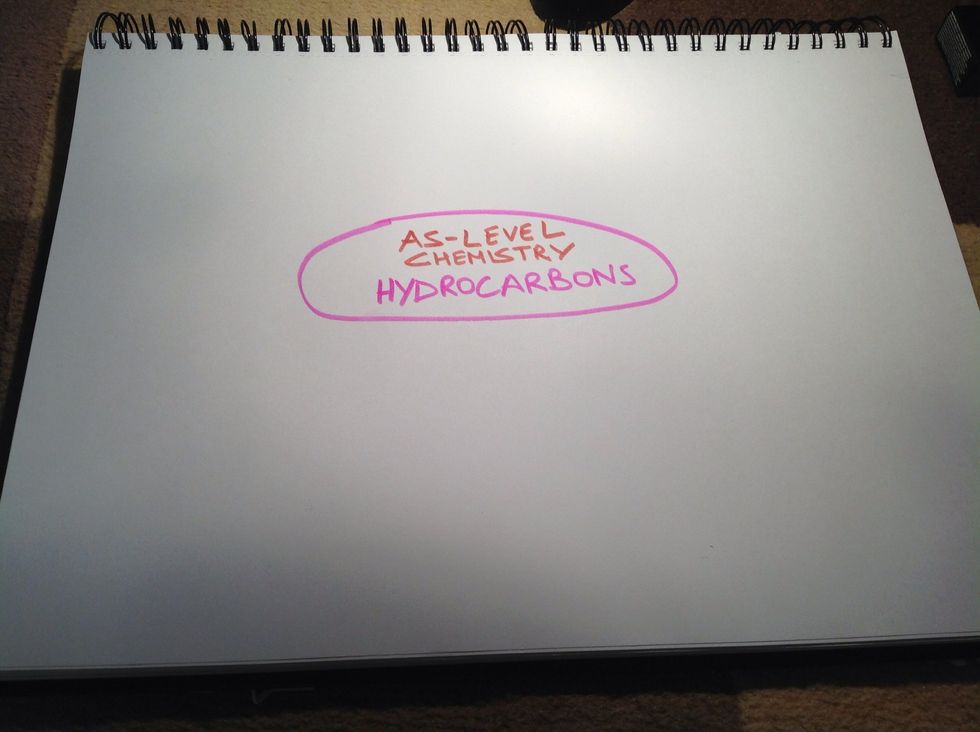 This mind map can be used for all types of subjects not just chemistry. Start with a straightforward title and these first few steps would be better if done from memory of previous revision reading.
Add 4 to 6 main sub topics and use different colours for each (if possible).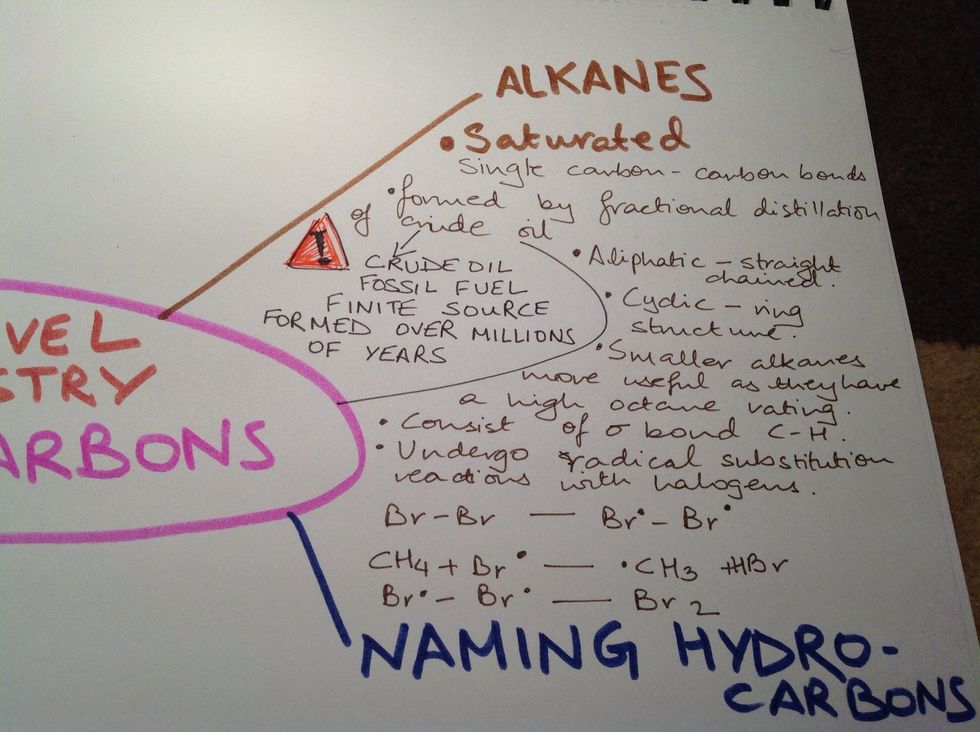 Start adding information that you can recall from memory about each sub-topic. The red symbol indicates things that are extremely important or something I always forget.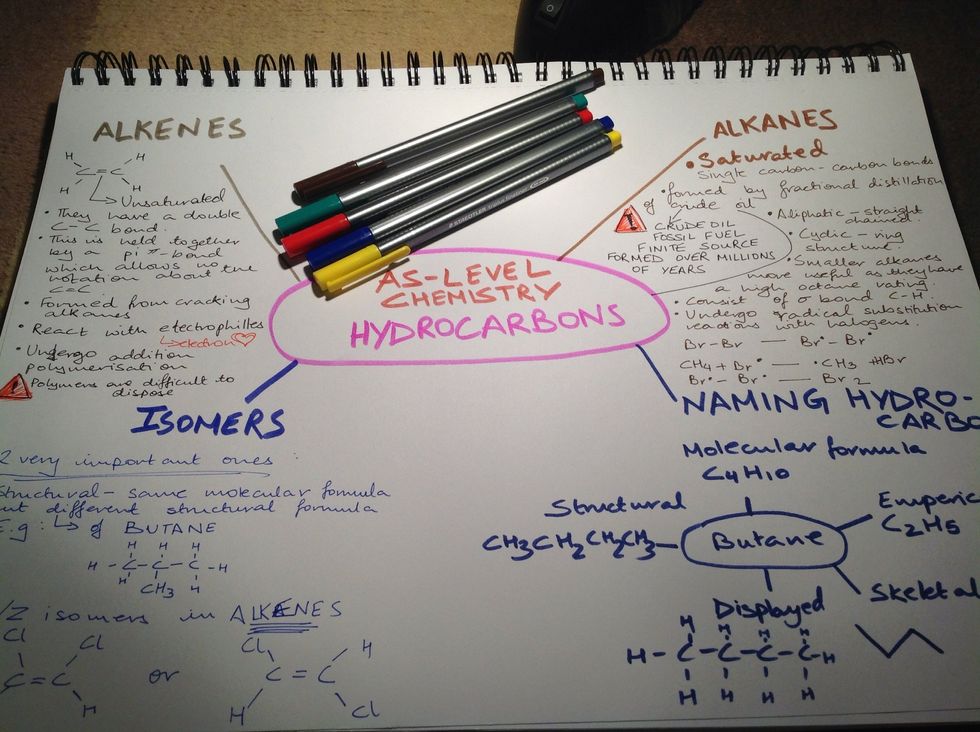 Do the same for each sub-topic and use different colours. Add lots of pictures as the brain responds well to visual material. You don't have to add this much writing.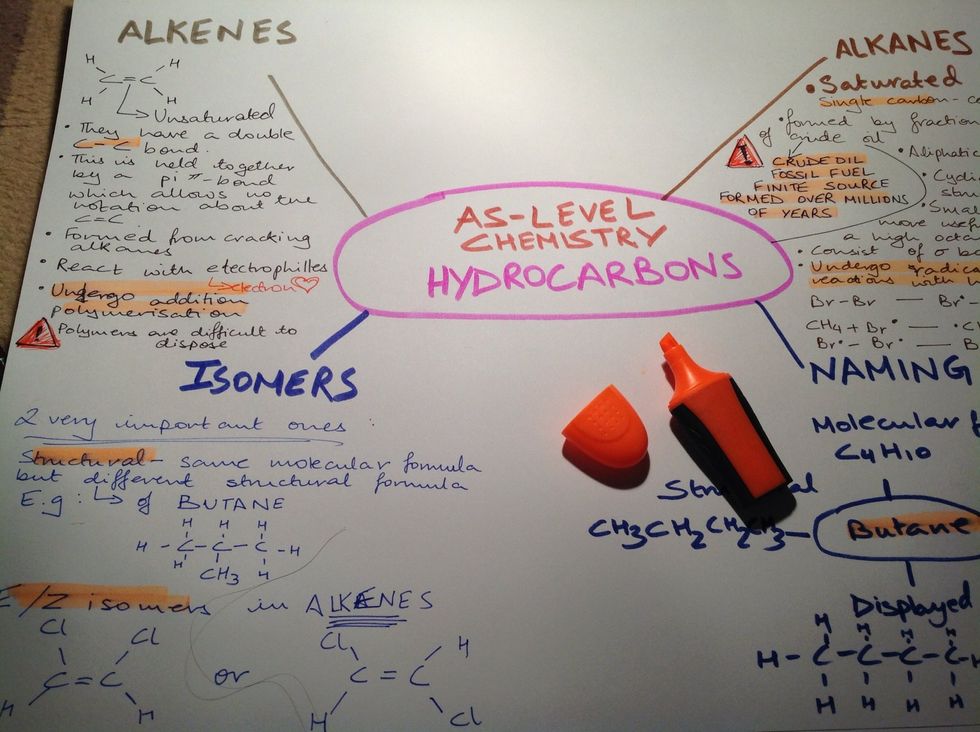 Go back over the mind-map and highlight anything important so that it really stands out. Don't highlight too much, you do not want to overwhelm yourself.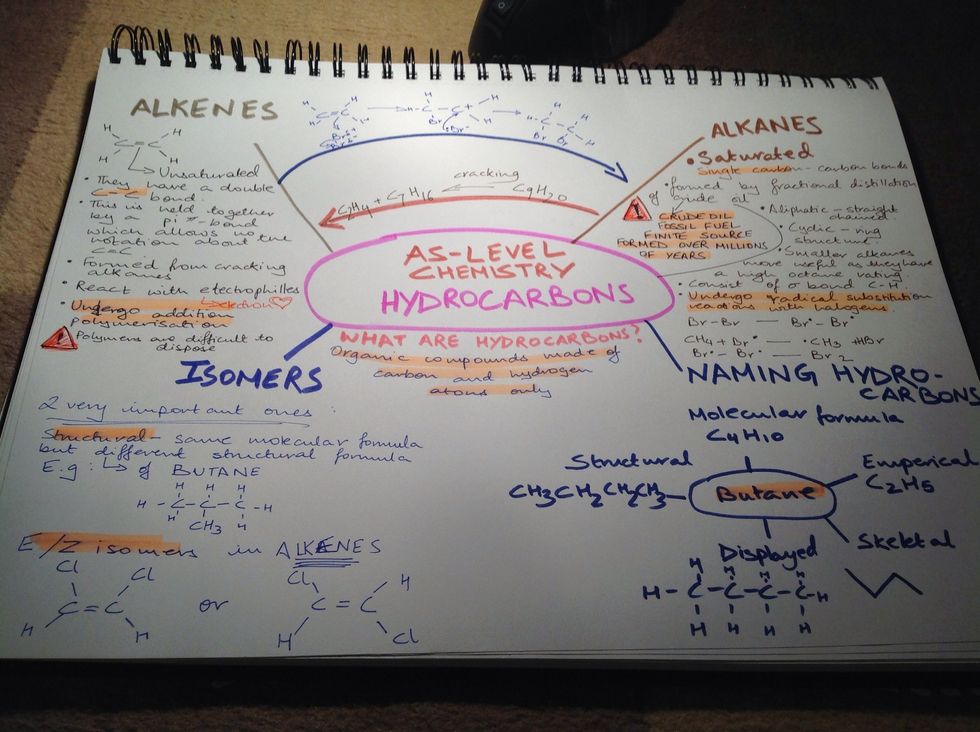 Then, go through your textbook and look up any uncertainties. Try and link your sub-topics as I have done with the red and blue arrows. This is my final product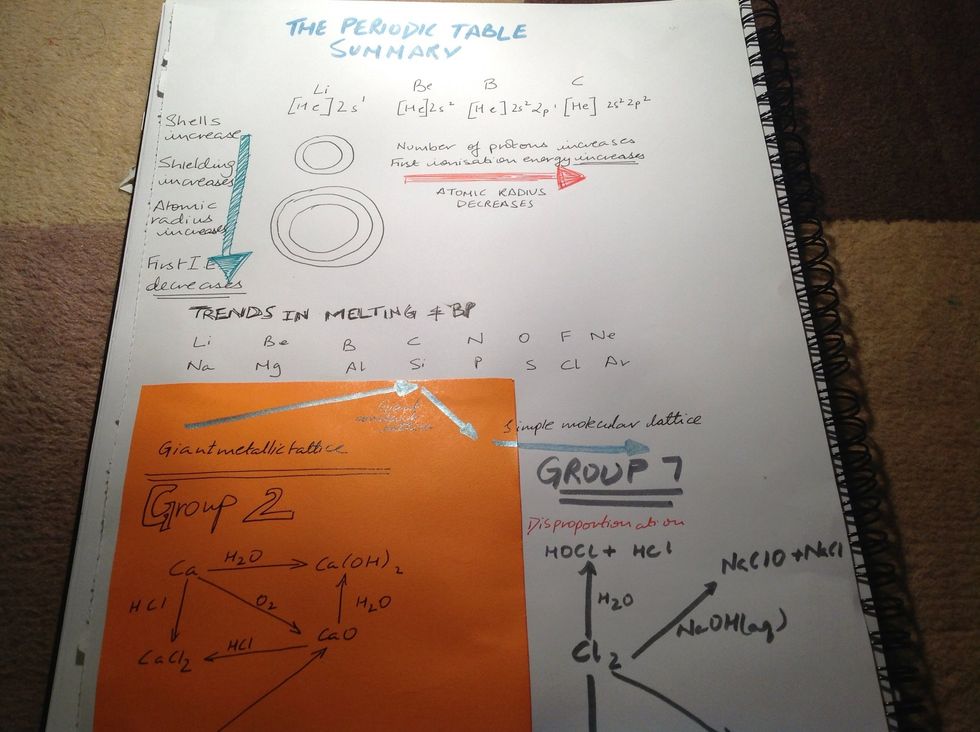 This is a previous mind map. Less writing in a mind map does not mean it doesn't have enough information. It means you have condensed information.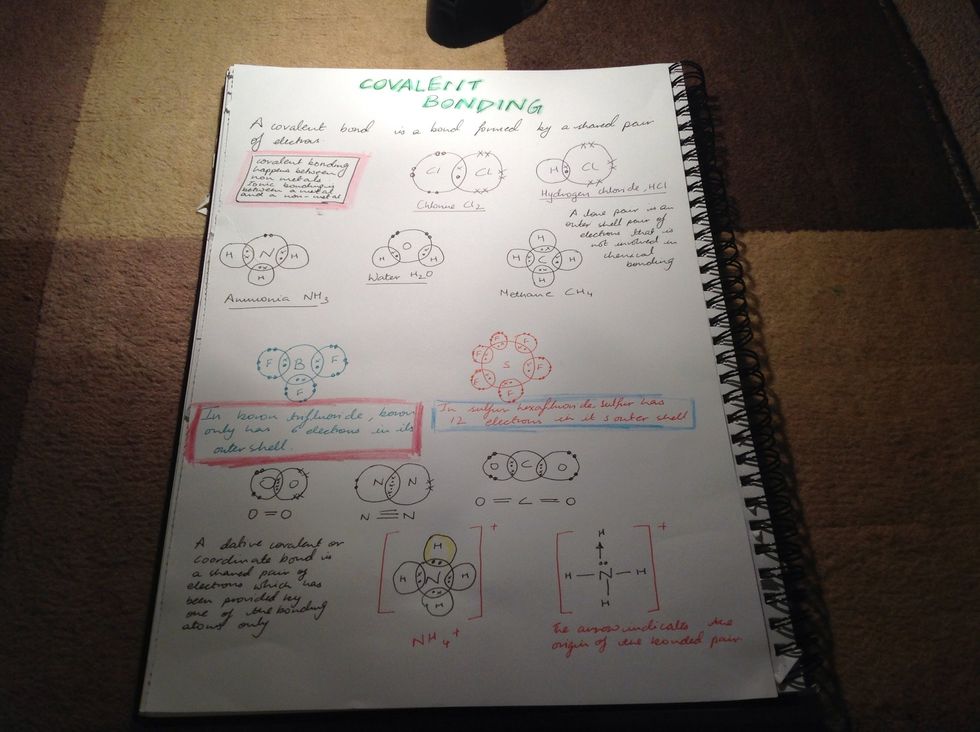 Mind map on covalent bonding- a lot of drawings. Not that many colours either but it was very useful.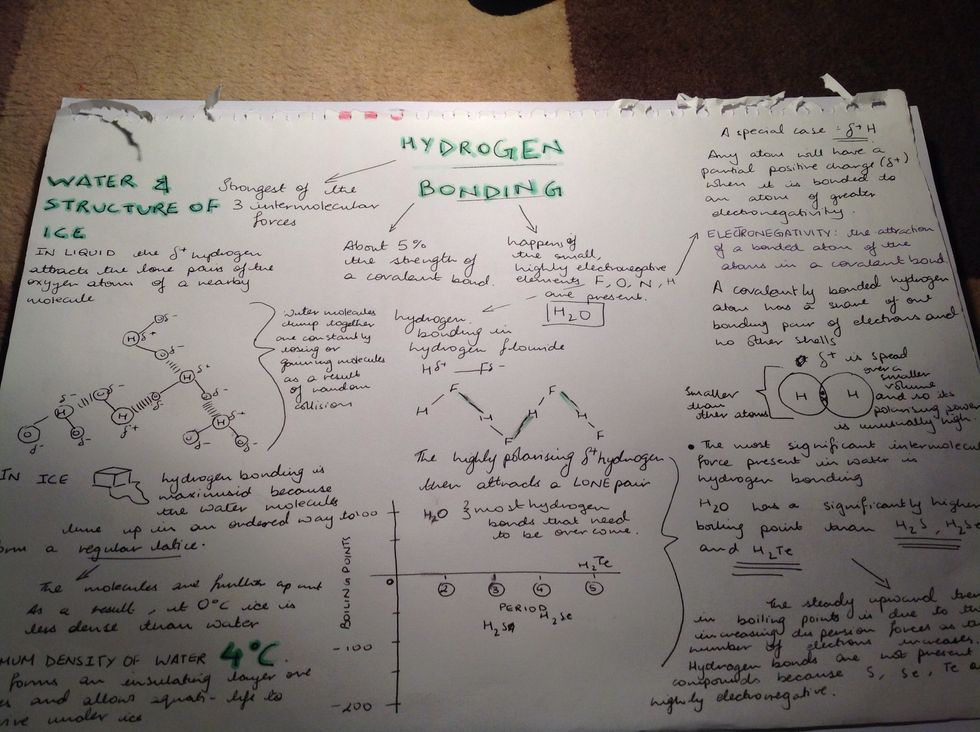 Hydrogen bonding- lots of writing in this one and it took a long time, but mind maps can take as long or as short as you like. Hope you enjoyed this :)
A4 or A3 paper, preferably white or anything light
Different coloured pens or markers
AS Level OCR Chemistry textbook or revision guide