Gather supplies. (I ended up using only two of these patterns of material)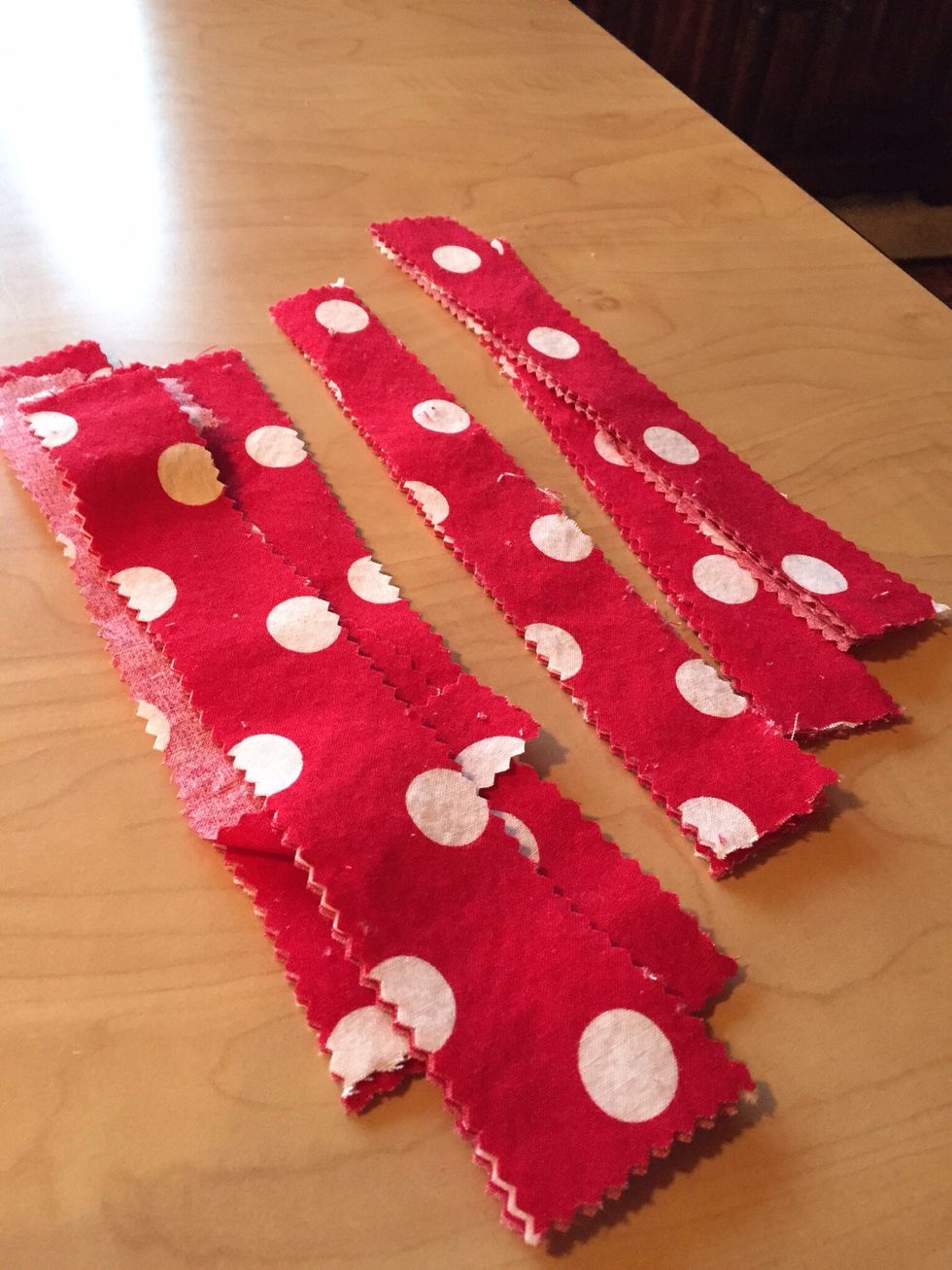 Cut fabric into strips. I like to use pinking shears, but regular scissors will work fine also.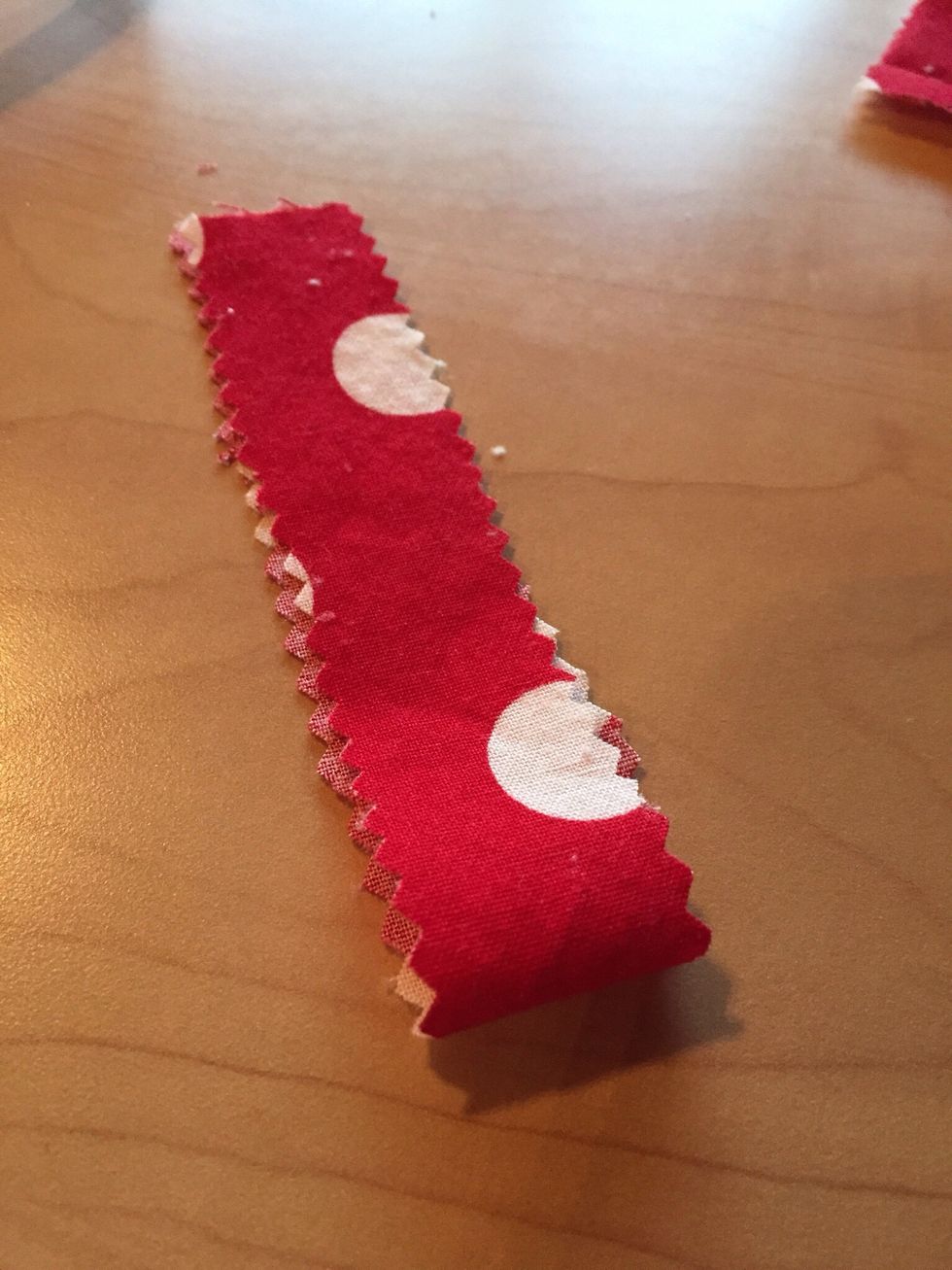 The length of the fabric strips will depend on the size of your hoop. I think these strips were about ten inches.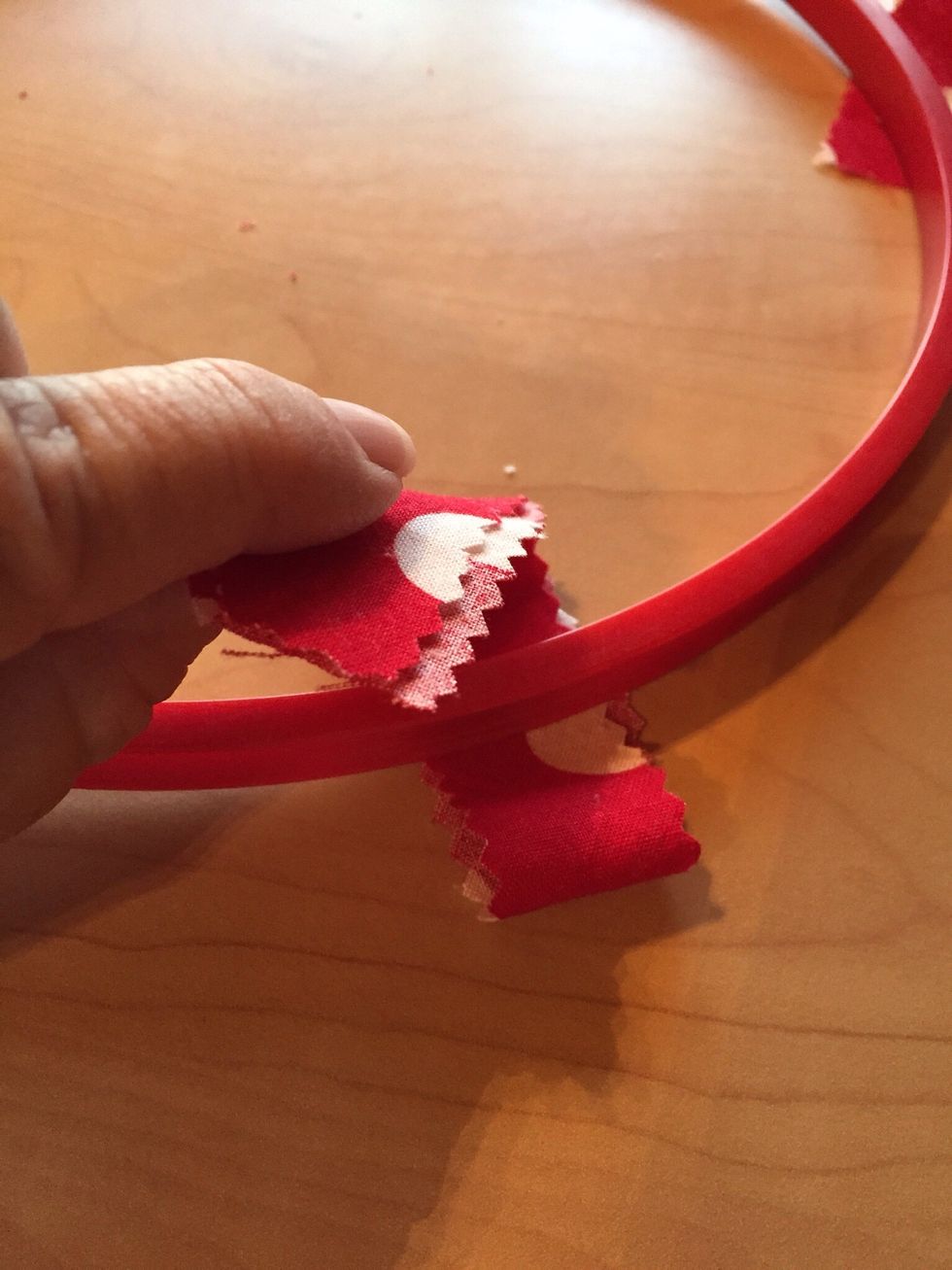 Fold your strip in half and wrap around hoop...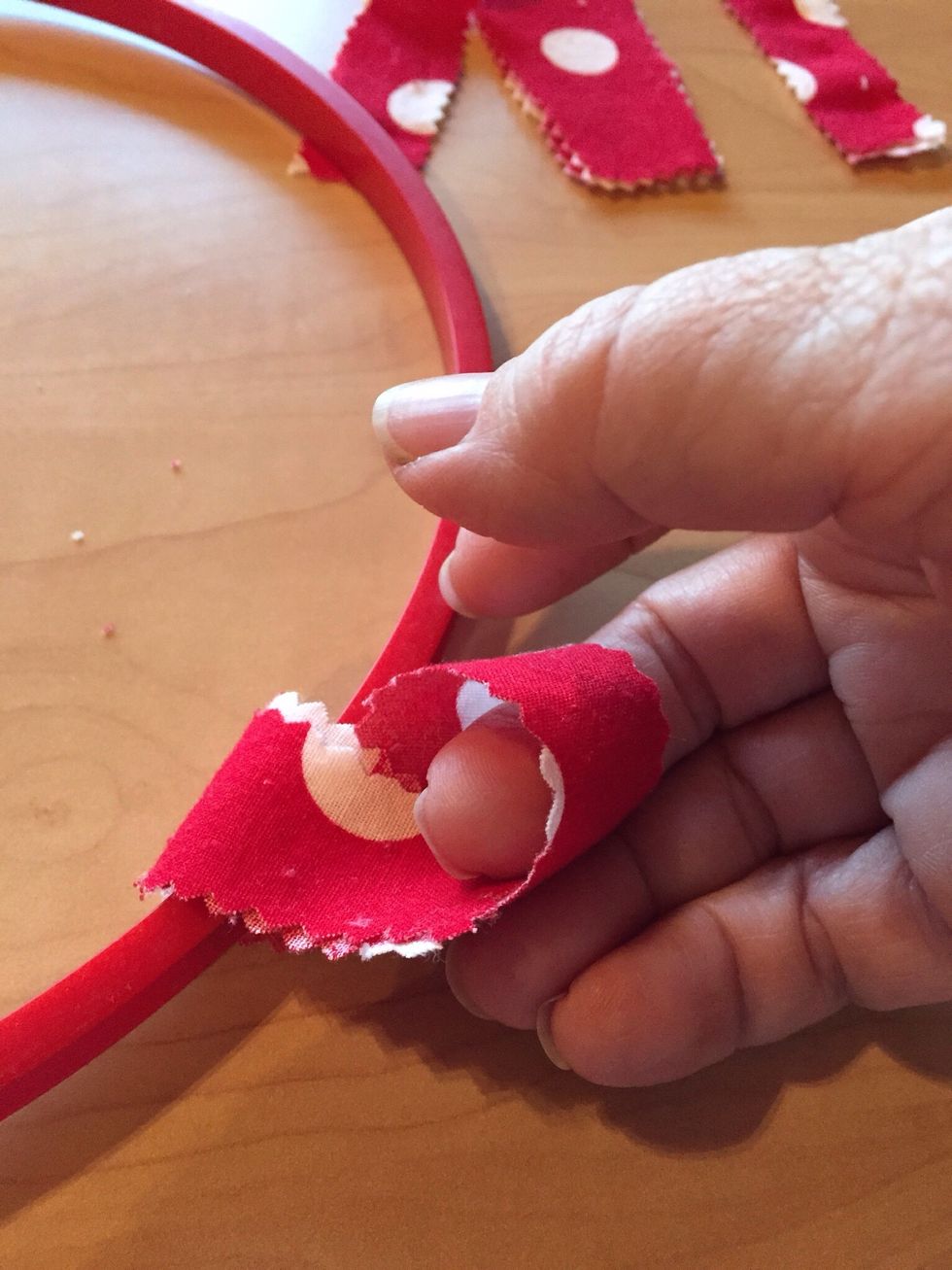 Pull end through the loop...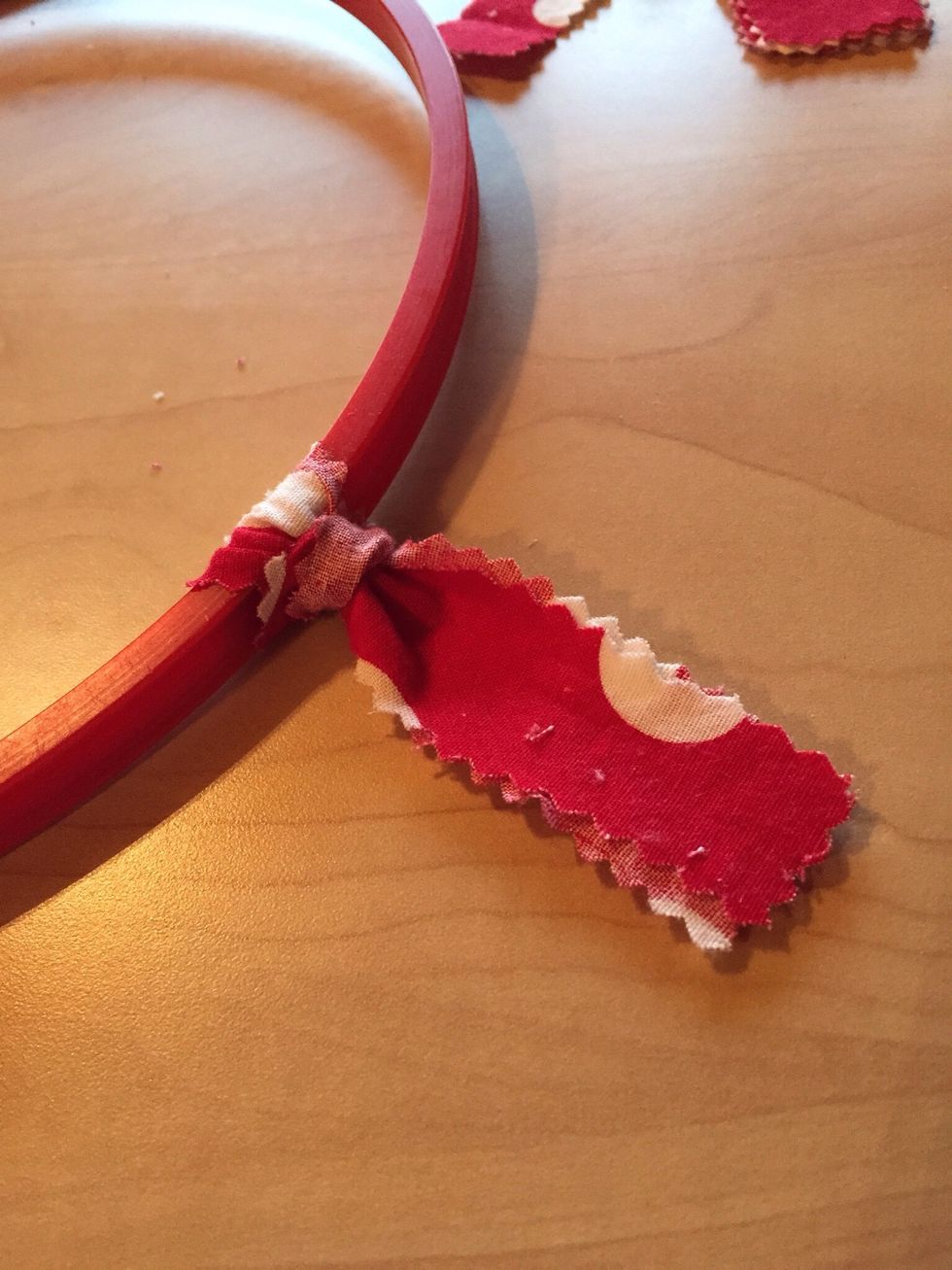 Pull snug.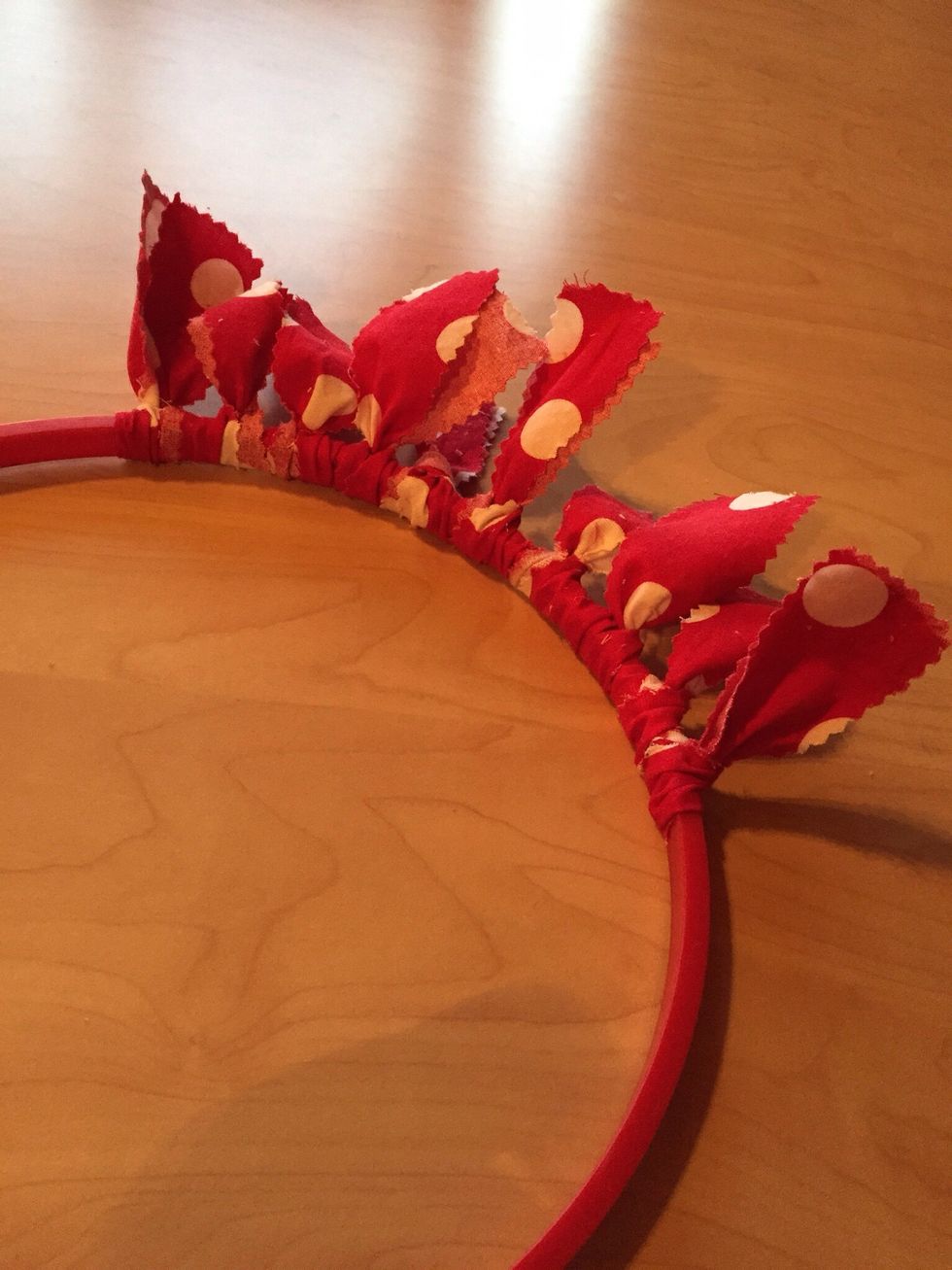 Continue with all strips of material.
I put all of the red poke dot strips on first and then added in the brown strips.
Add embellishments, and a ribbon for hanging. This is being used at a Woodland/Gnome themed party, so I added a fun greeting.
Embrodiery Hoop
Strips of cut material
Embellishments
Ribbon
Scissors