How to make a simple ptitim (israeli couscous) salad
Ptitim, aka Israeli couscous or Ben-Gurion's rice, are little pasta balls. Traditionally served to children in Israel, it's become a trendy side in the US, probably because it is extremely versatile.
6049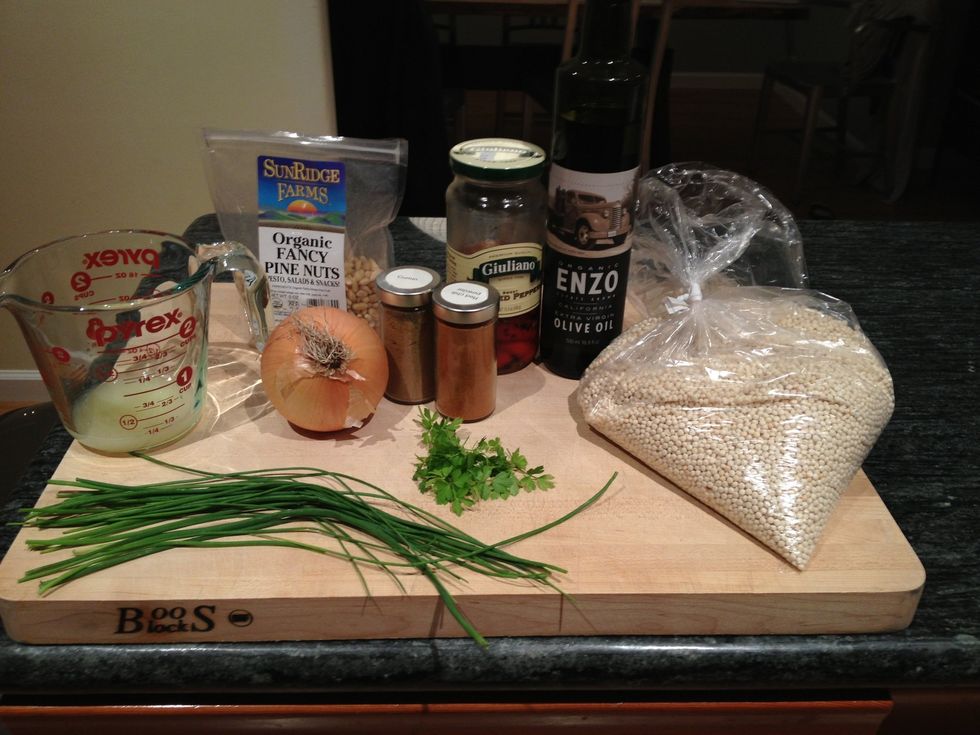 Gather your ingredients. My local co-op sells ptitim/Israeli couscous in the bulk section. Other markets might carry the brand name Osem.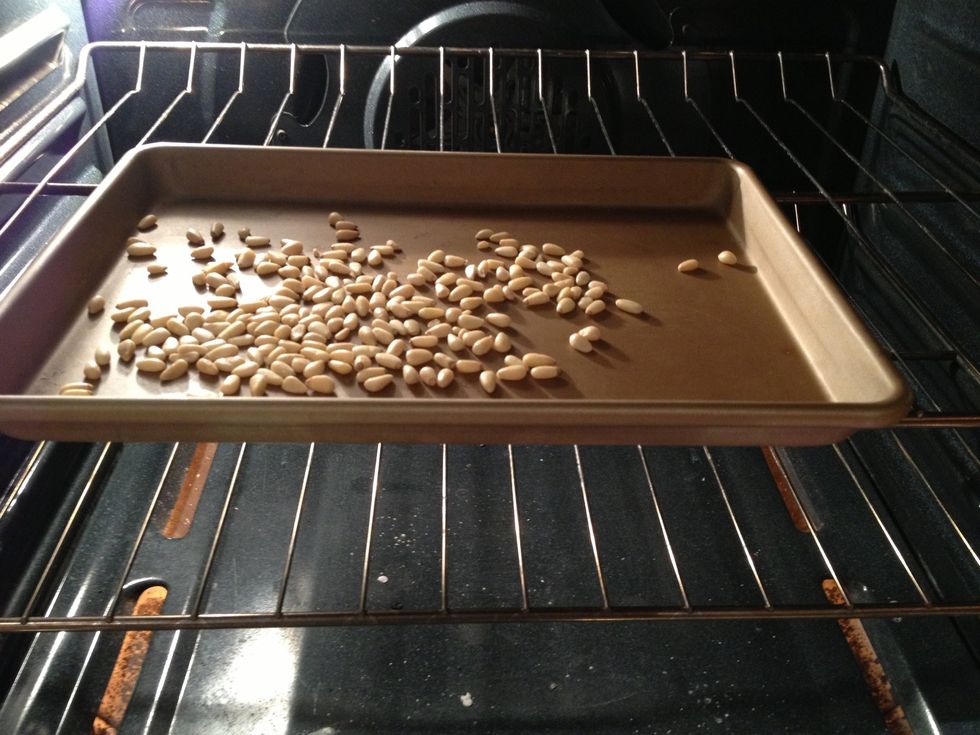 Toast the pine nuts.
Add a tablespoon of extra virgin olive to a pot with medium-high heat.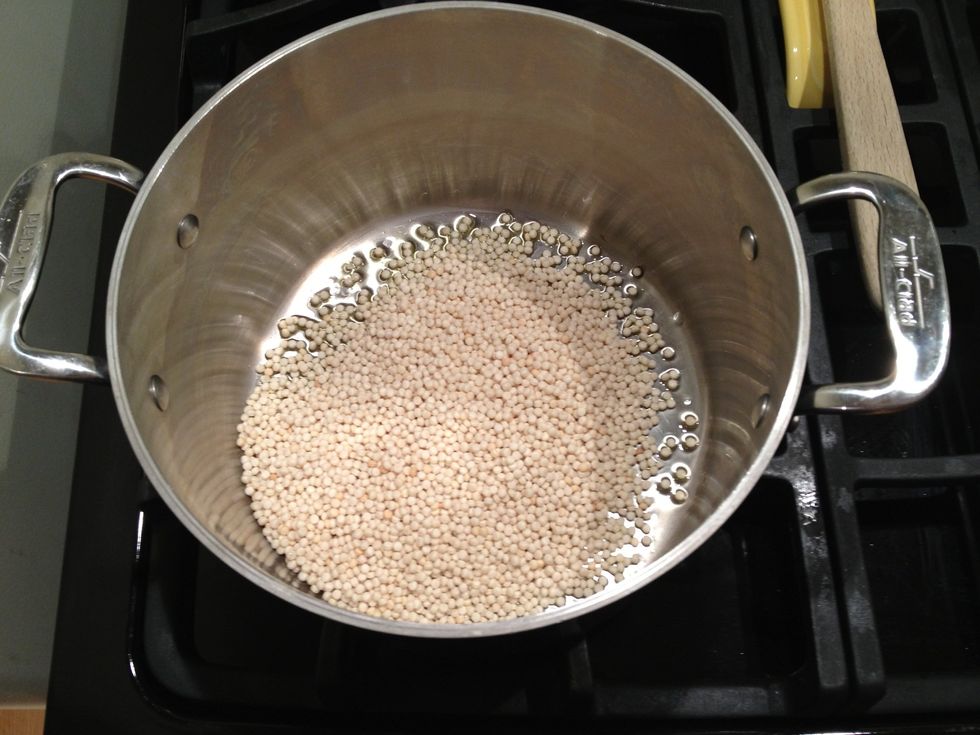 Add 1 cup of ptitim.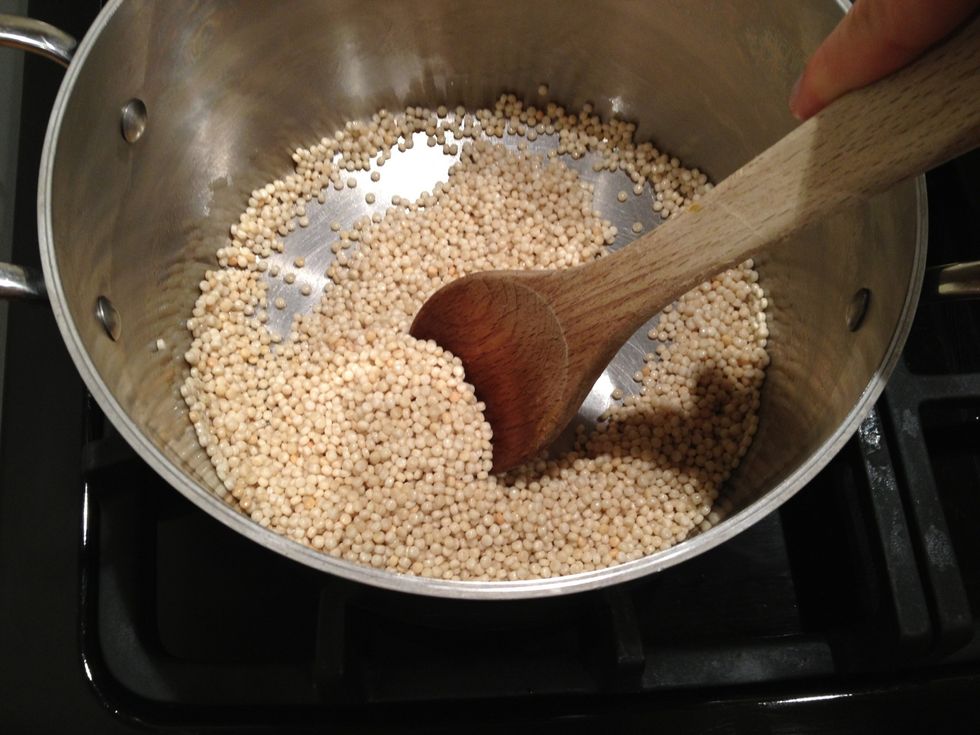 Stir frequently, until the ptitim becomes brown and smells fragrant.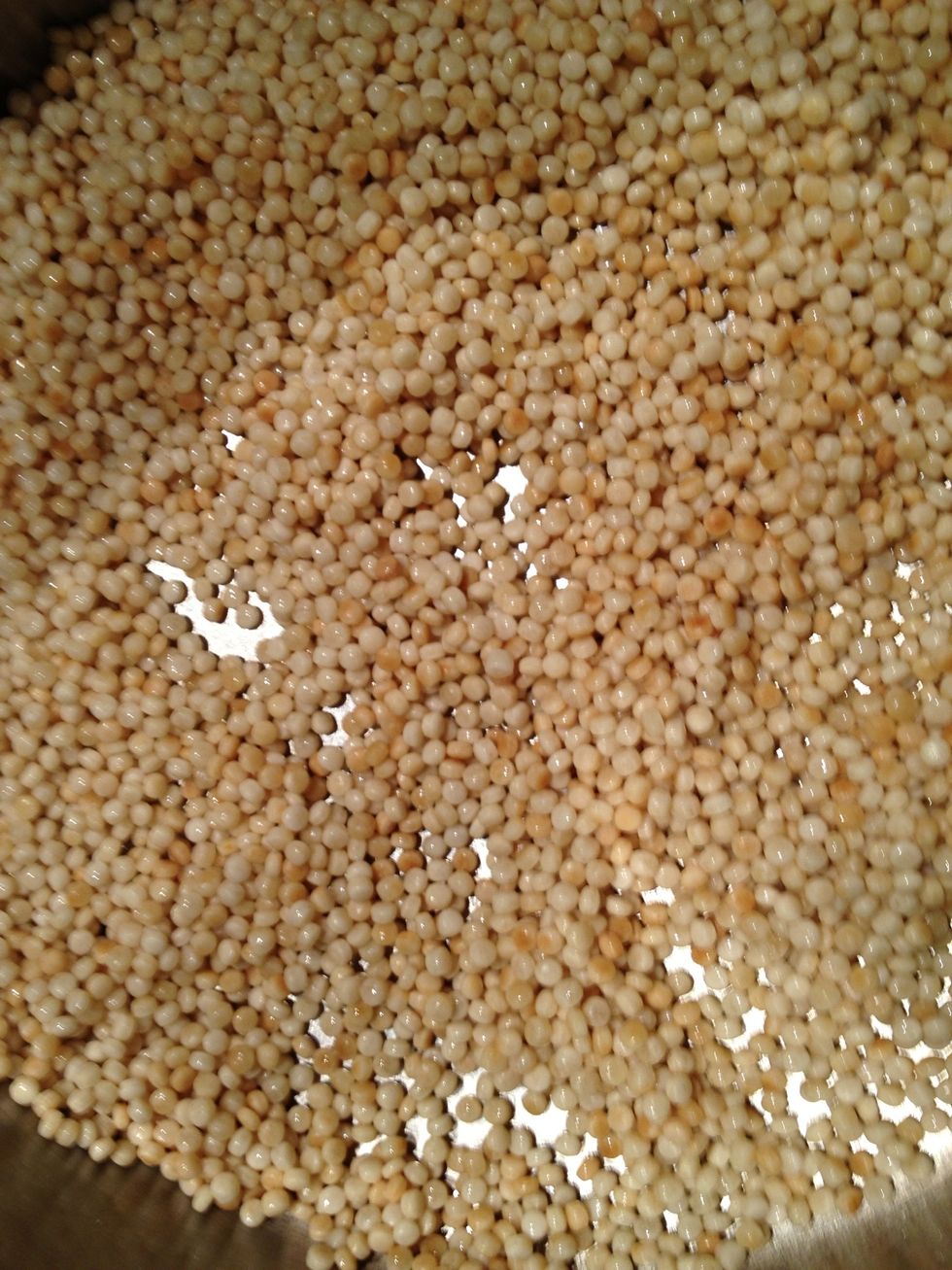 It will begin to turn darker when it becomes toasted.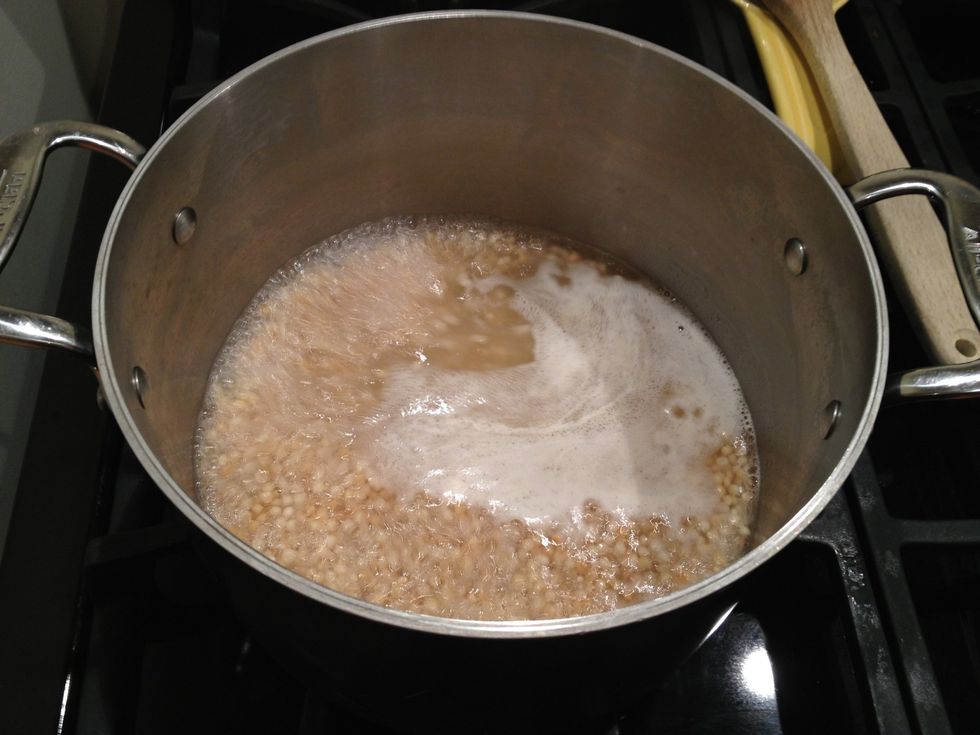 Add 2 cups of water and a couple pitches of salt. Bring the water to a boil.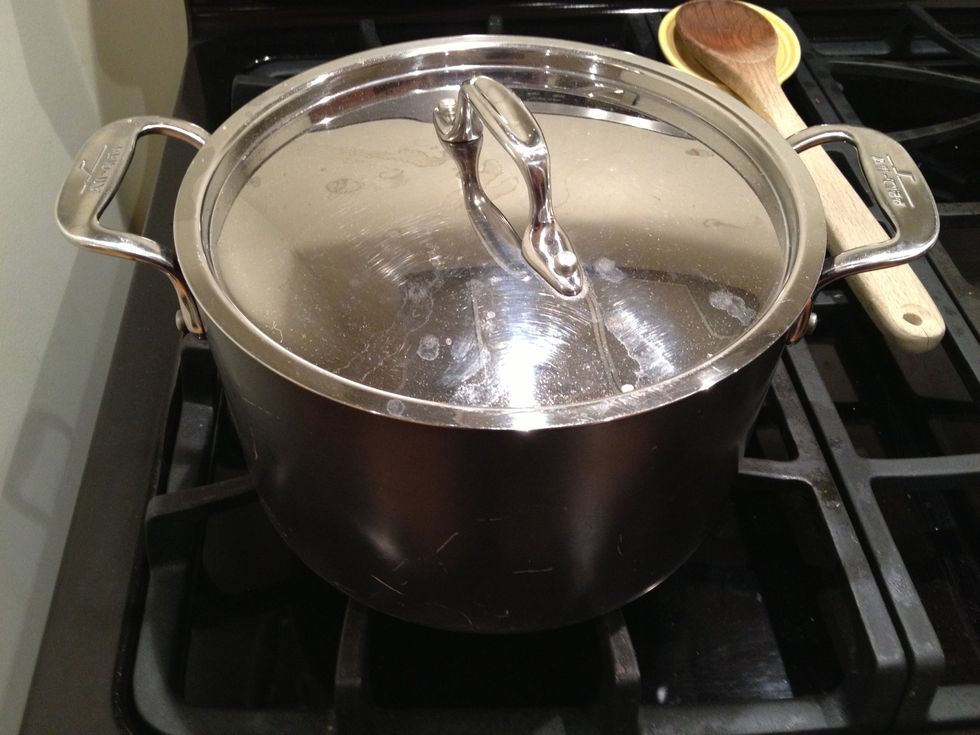 Cover, and reduce the heat to a summer. Let summer for 15 minutes.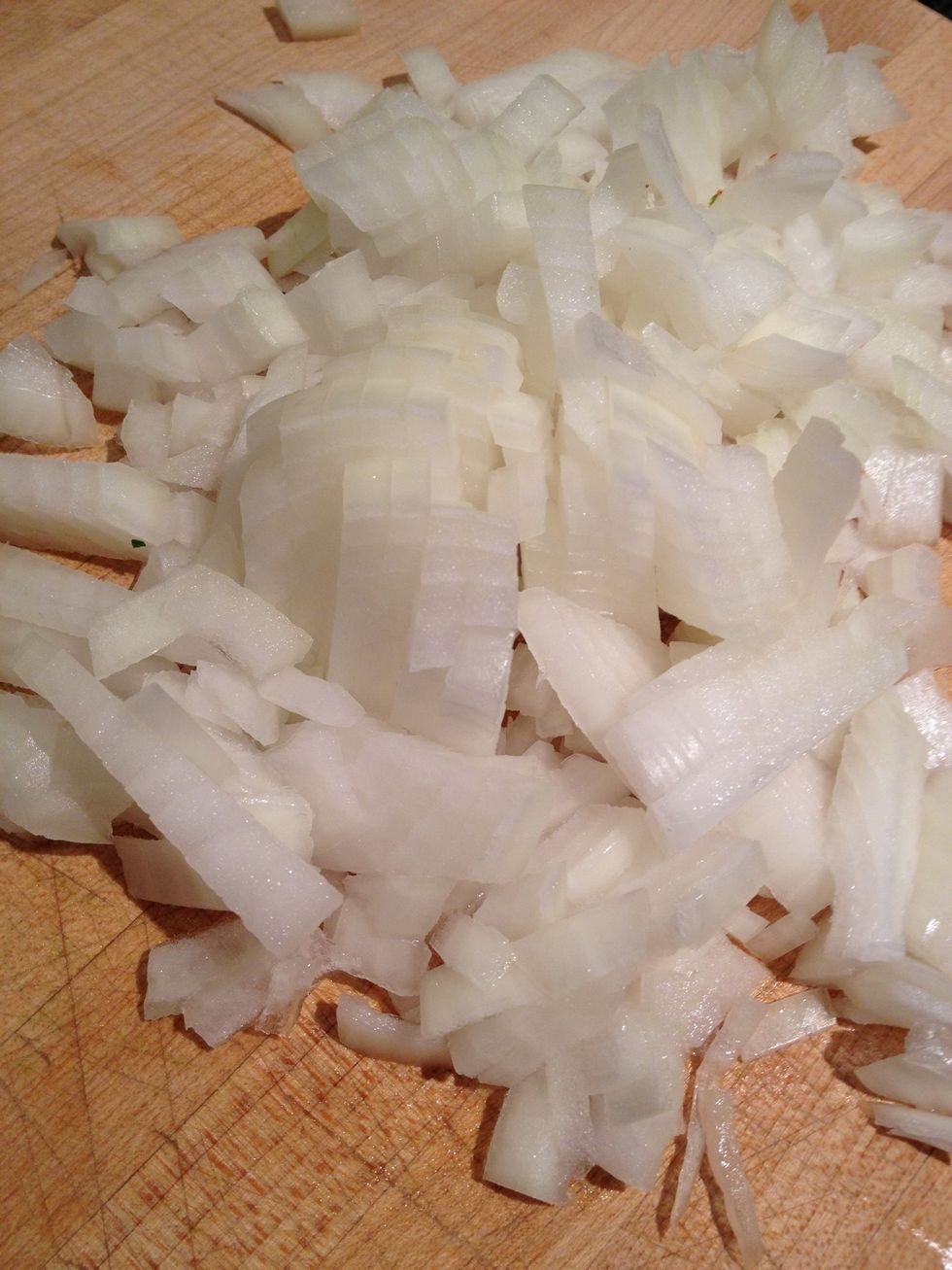 Dice the onion.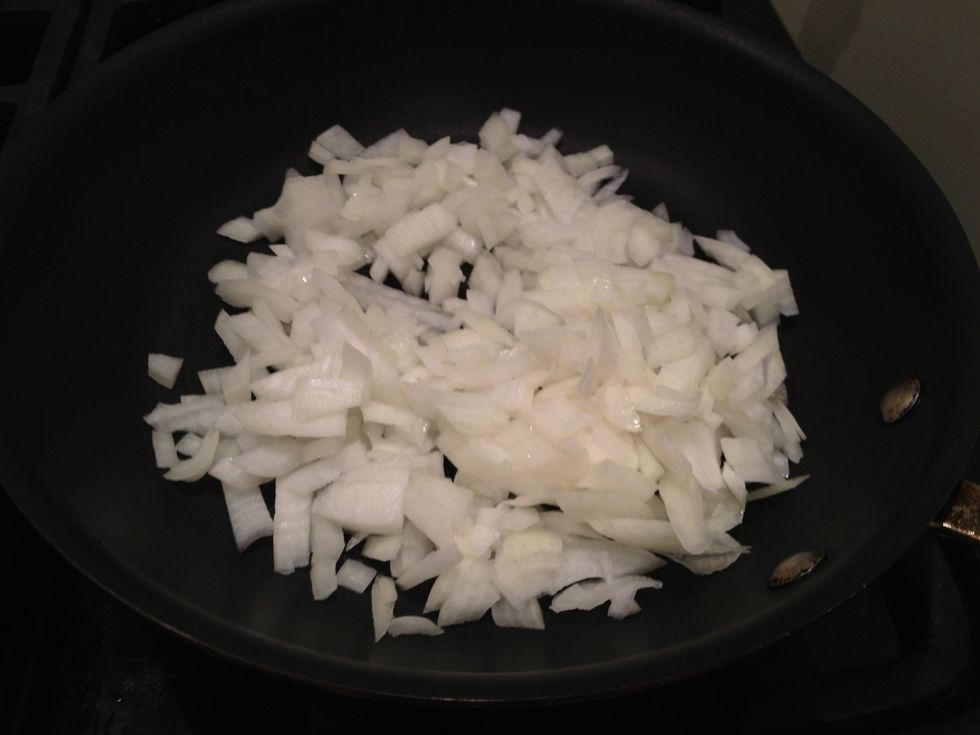 Sauté with a little bit if olive oil, until soft.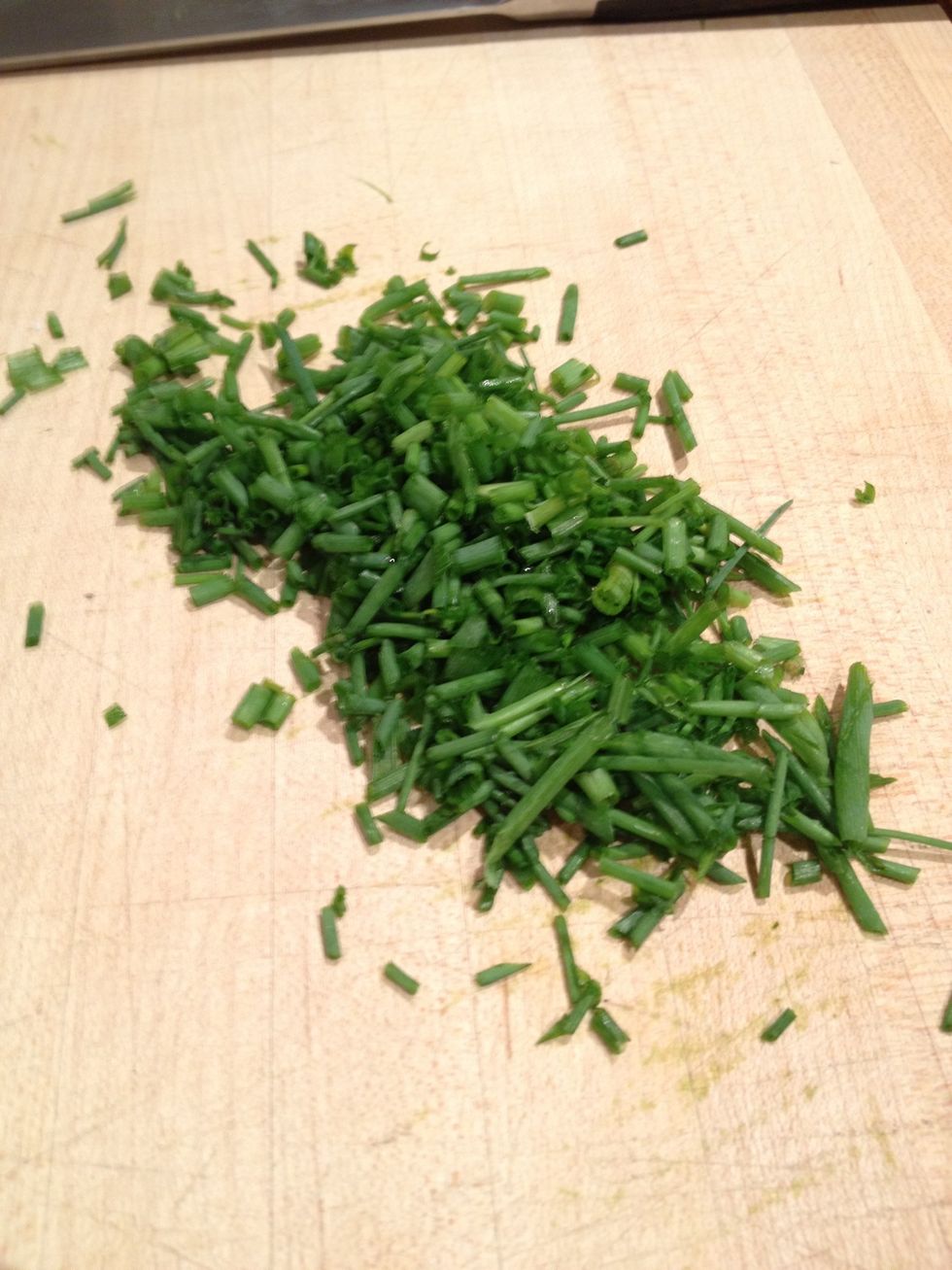 Chop the chives and the parsley.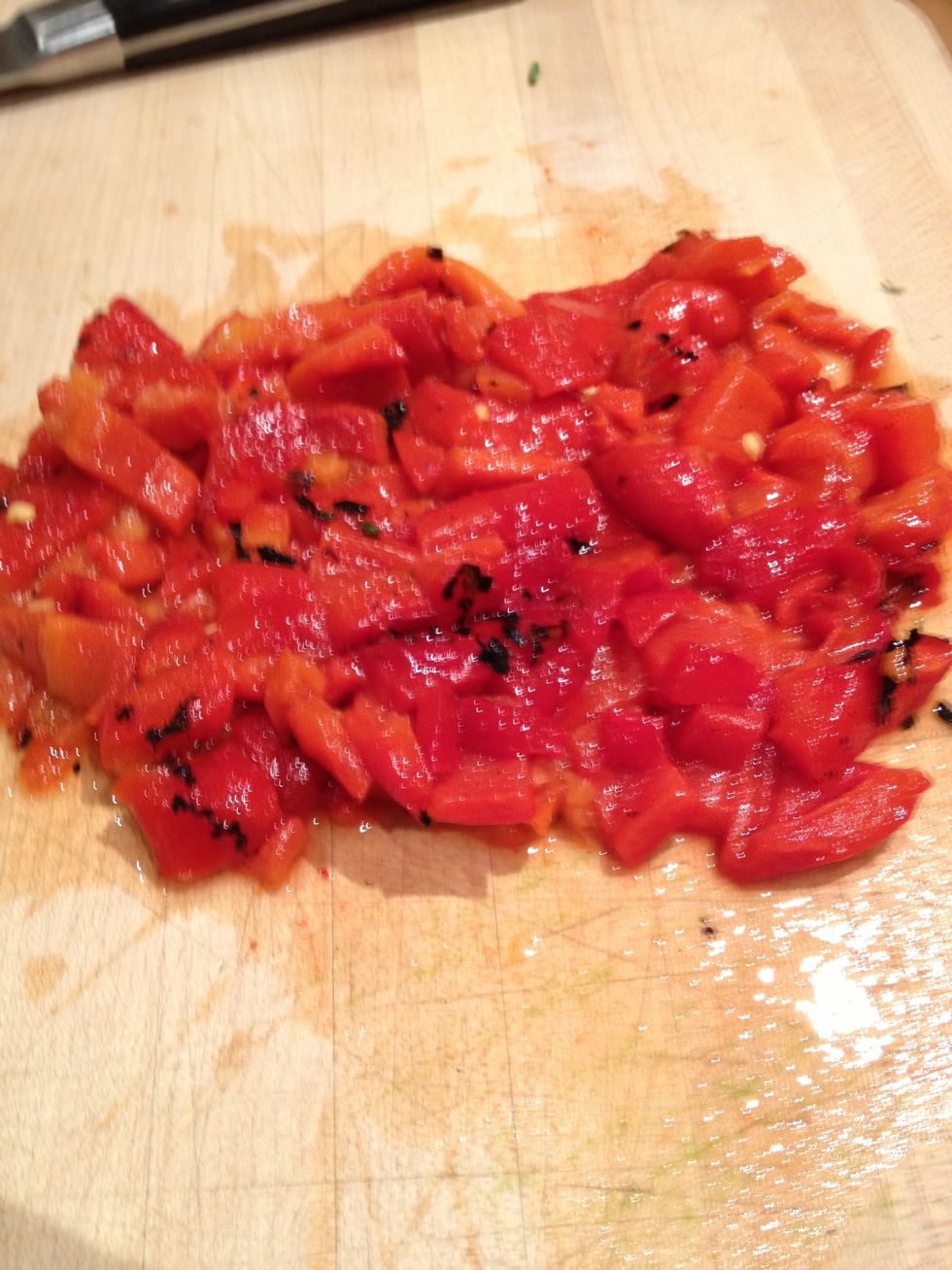 Chop the toasted red peppers into small pieces.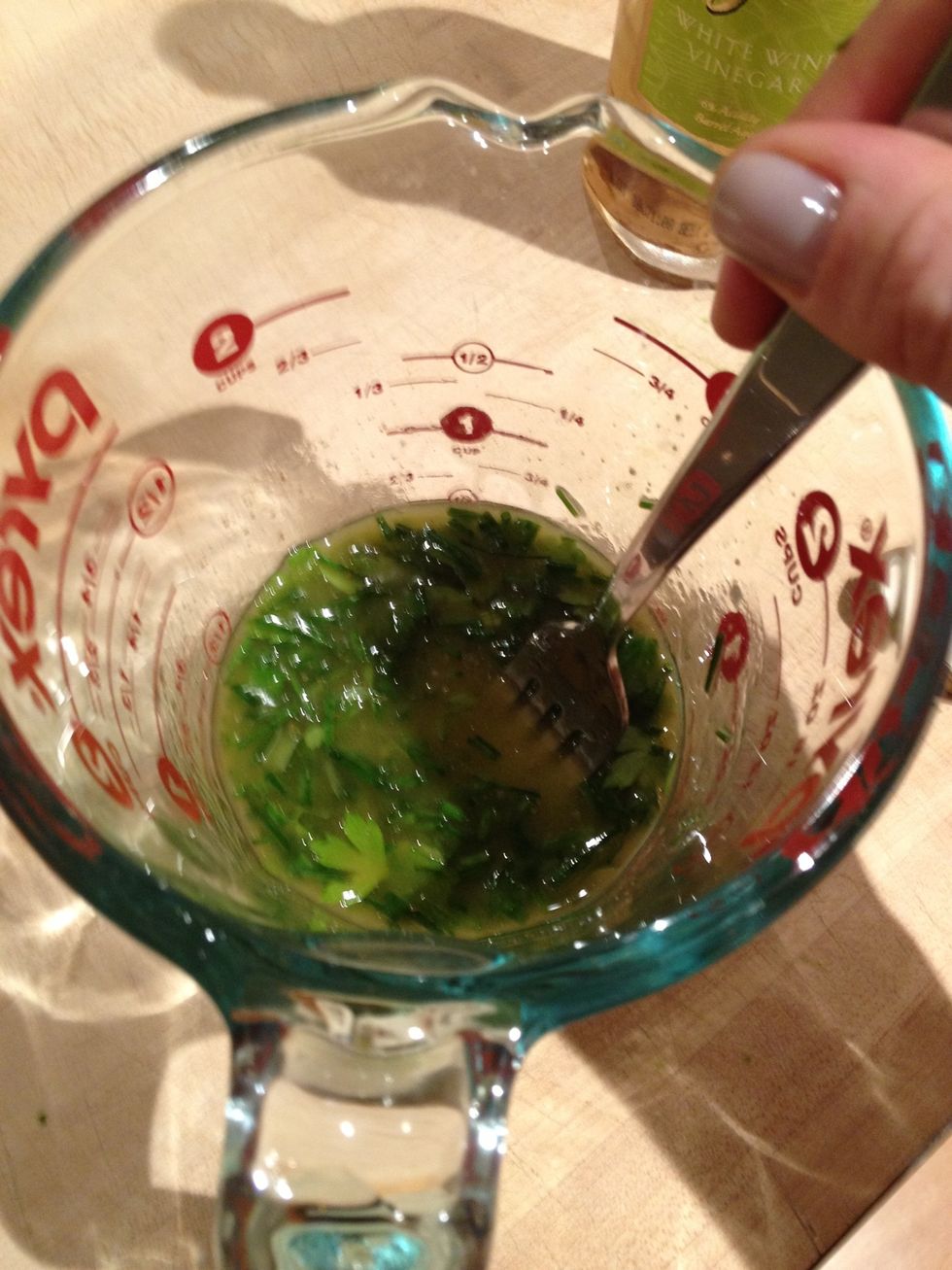 In a small bowel combine the chives, parsley, 1 tablespoon of olive oil, 1 tablespoon of white wine vinegar, 3 tablespoons of lemon juice, 1 teaspoon of cumin and 1 teaspoon of chili powder.
In a large bowl, combine the ptitim, roasted red peppers, sautéed onion, pine nuts and herb vinaigrette.
Stir well to combine.
Enjoy!
1.0c Ptitim aka Israeli couscous aka pearl couscous
2.0Tbsp Extra virgin olive oil
2.0c Water
Salt
3.0Tbsp Pine nuts, toasted
2.0 Roasted red peppers
1.0 Onion, chopped
3.0Tbsp Lemon juice
1.0tsp Cumin
1.0tsp Chili powder
1.0bnch Chives
1.0bnch Parsley
1.0Tbsp White wine vinegar
San Francisco, California