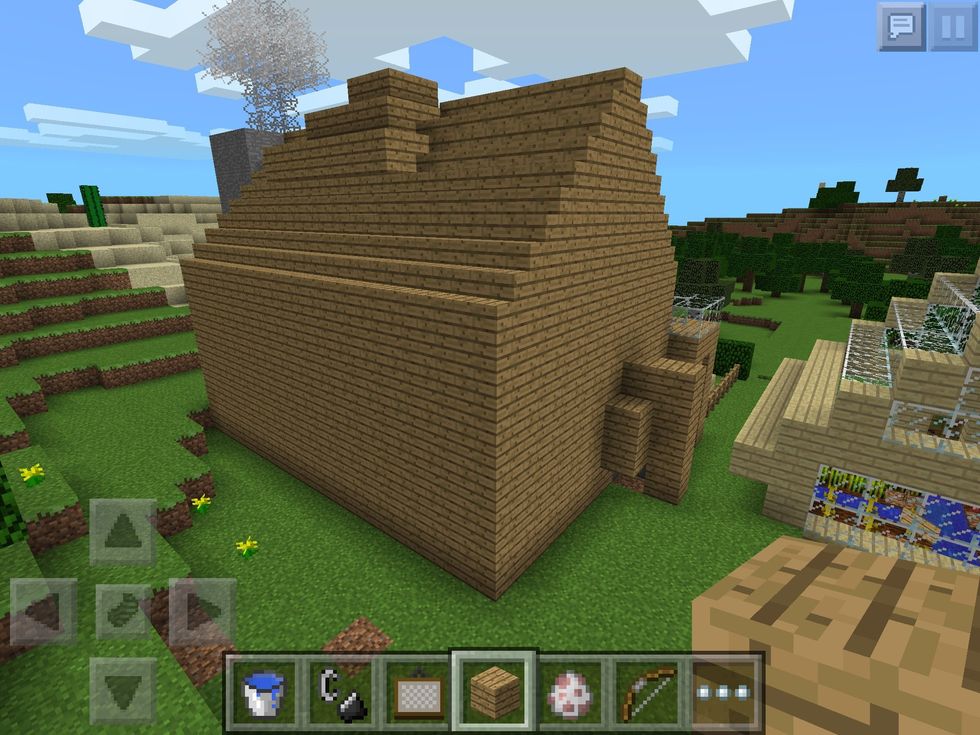 First you have to build a base outline. Any size will do.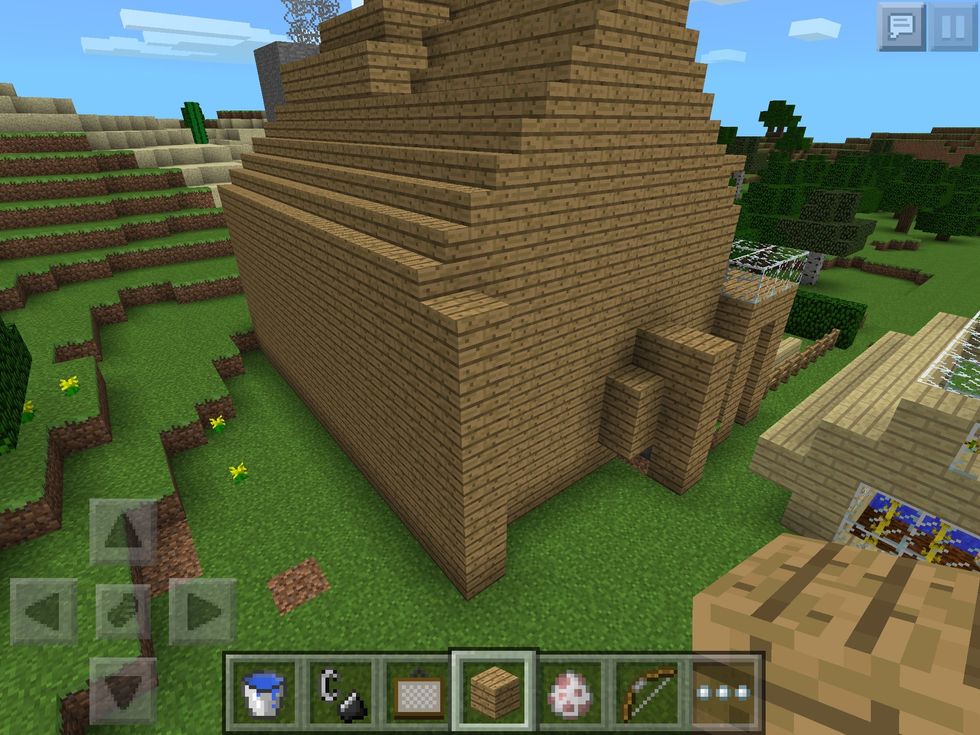 The house is six blocks high and then the roof starts.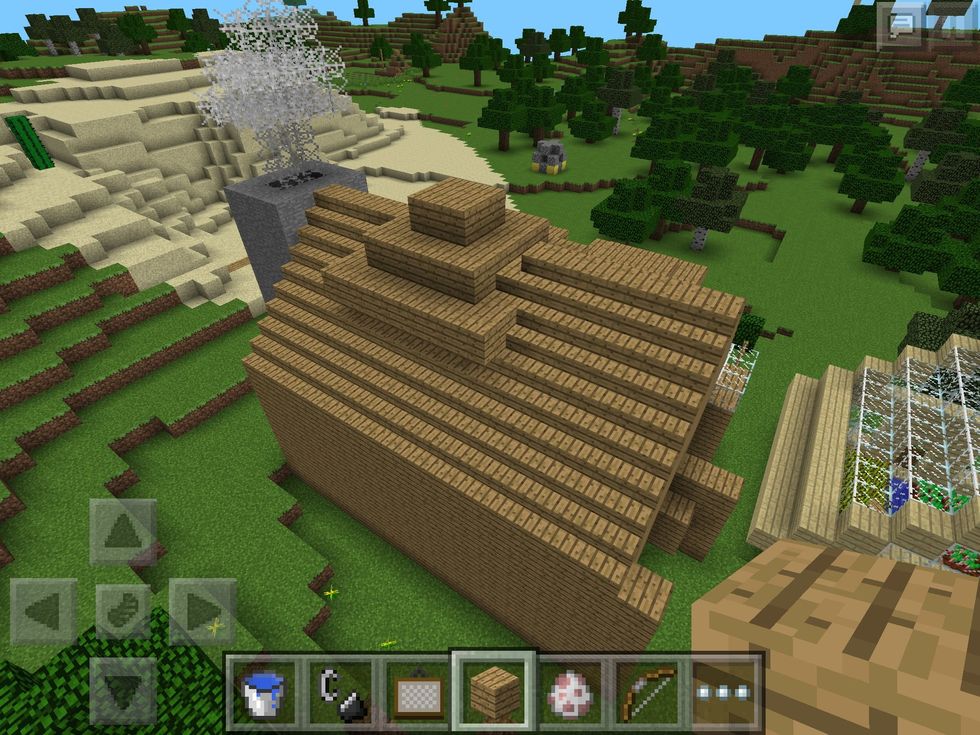 your roof should look like this. Make sure to put the tiny roof in the Center like I did.
Sorry, I don't have a pic of this but make sure to do all the sides!
The inside of the house should be empty. Here are my house ideas!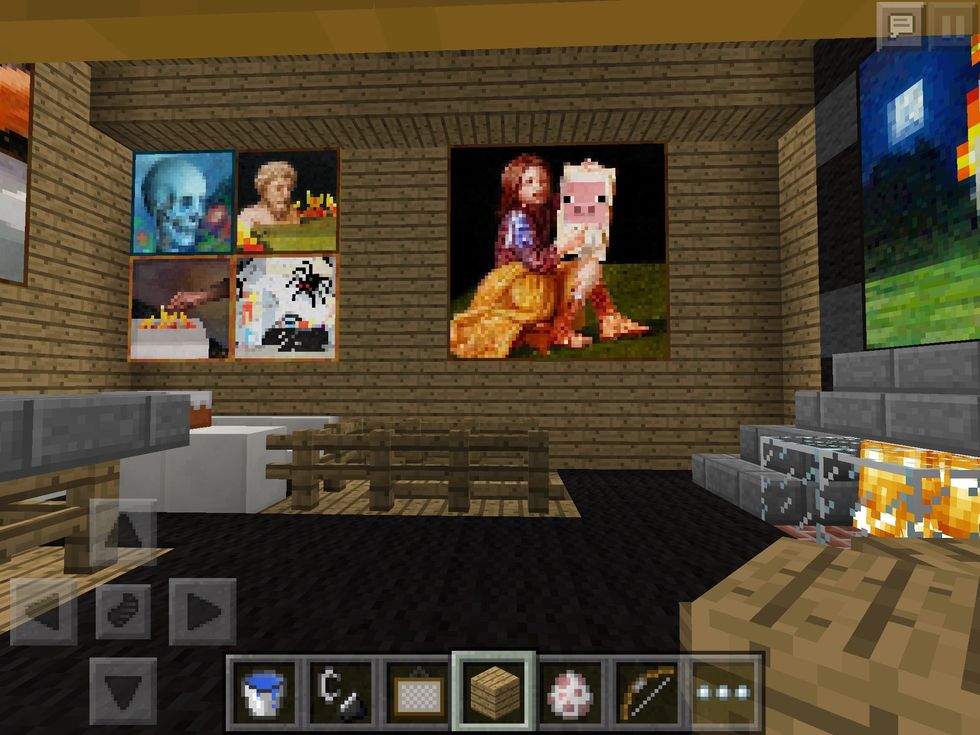 When you walk through the doors this is what you will see!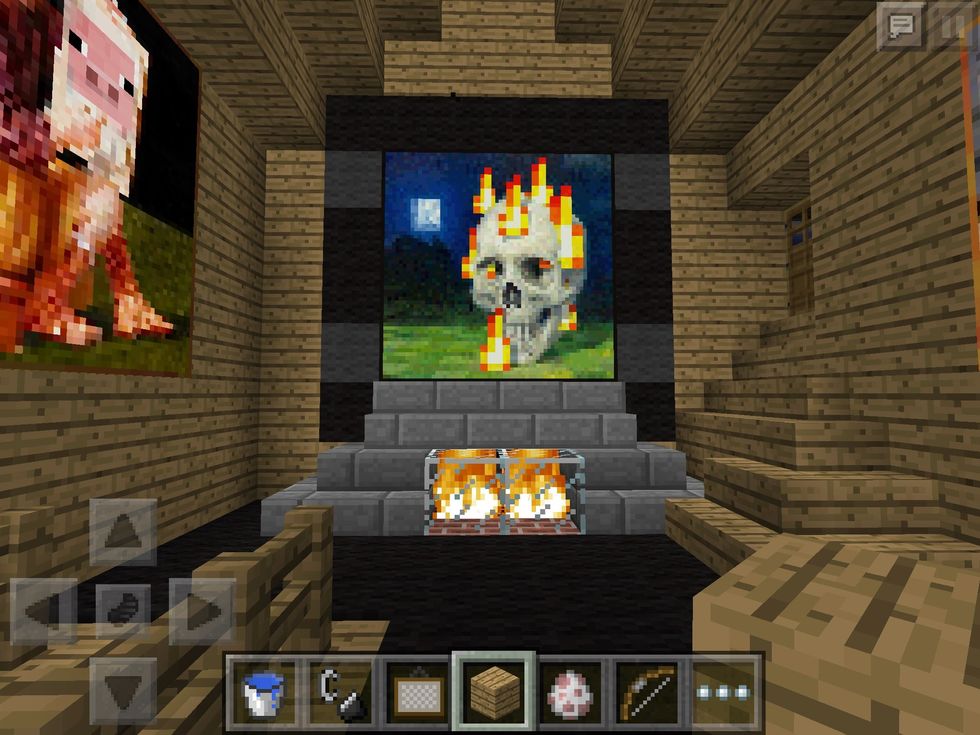 My fire place and tv are on one wall!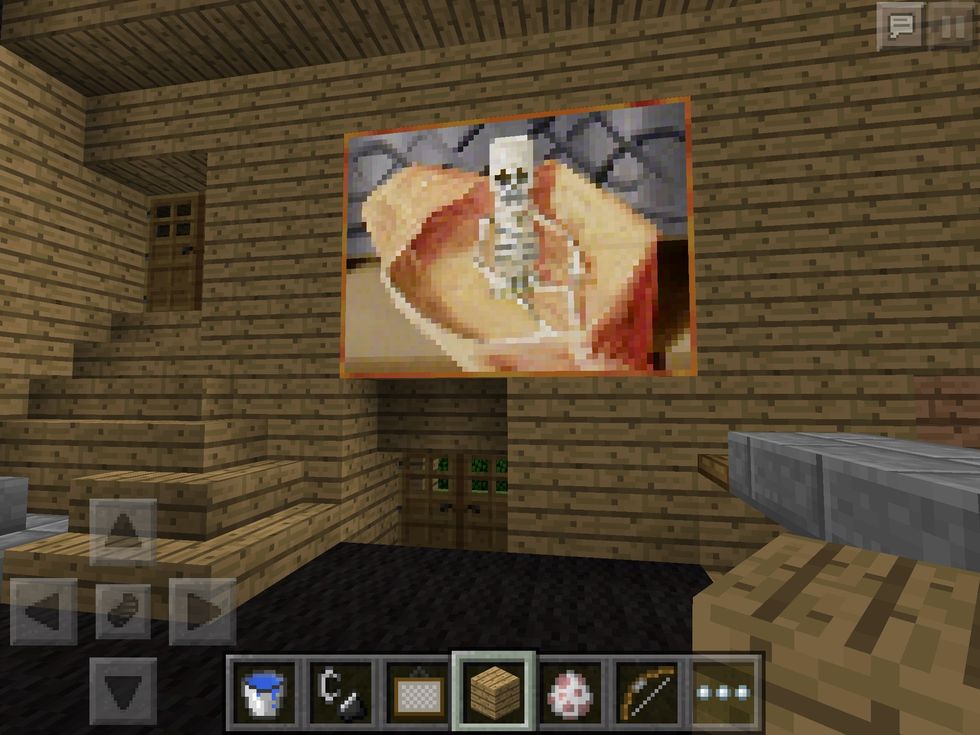 I have a pic over my entrance, by the way you don't have to use the pics that I chose!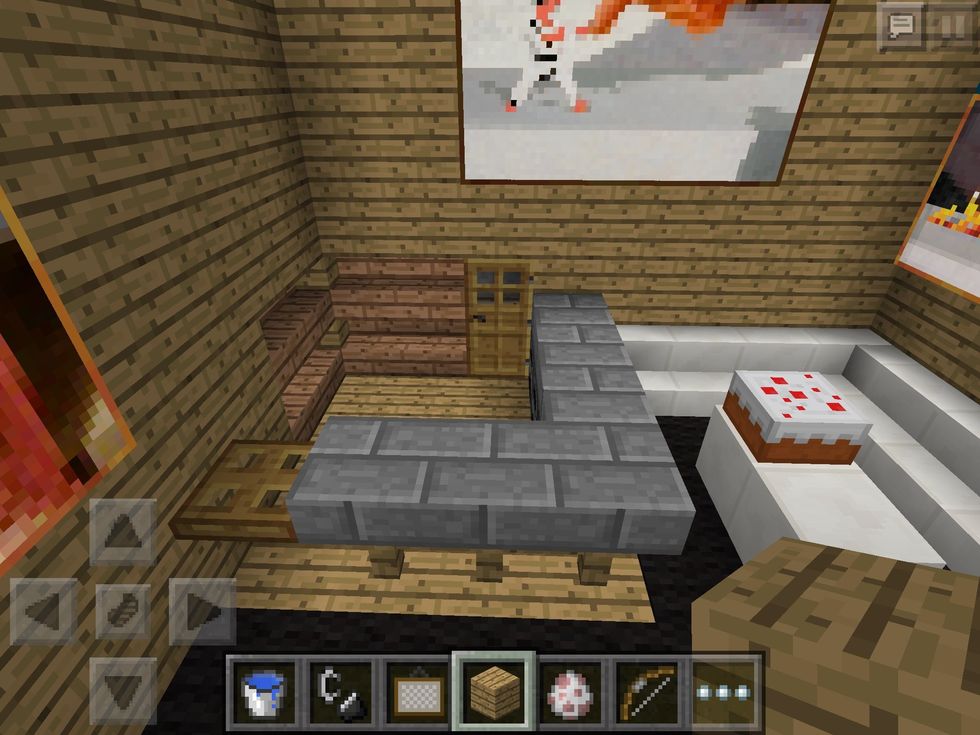 I added a small kitchen with shelves and a fridge.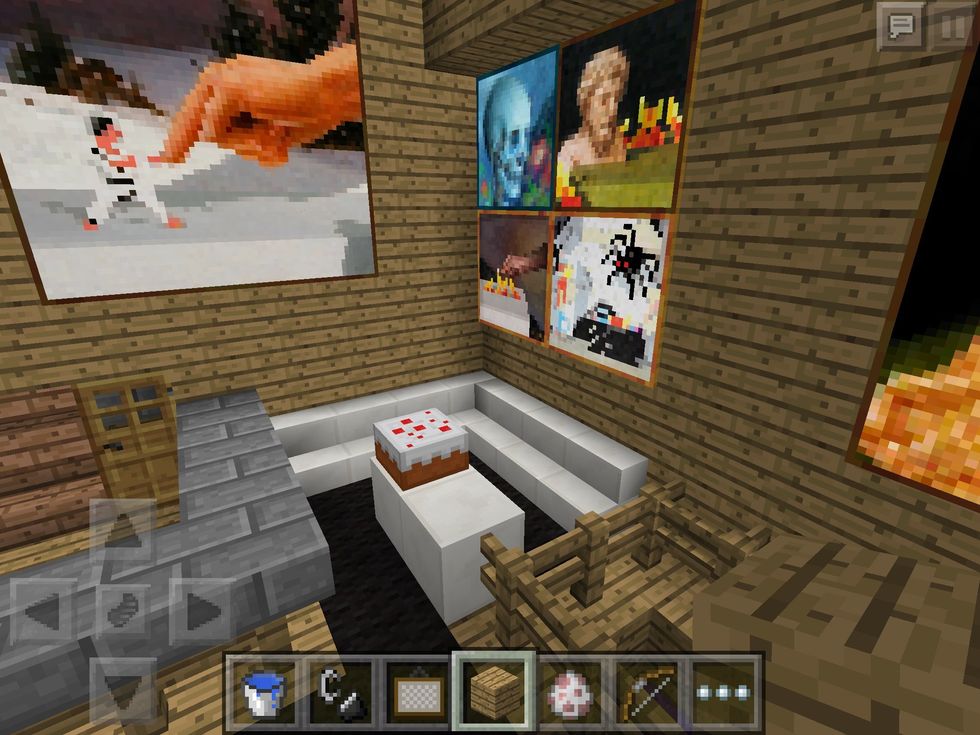 My couch and table with a cake. You don't have to chose that kind of stair.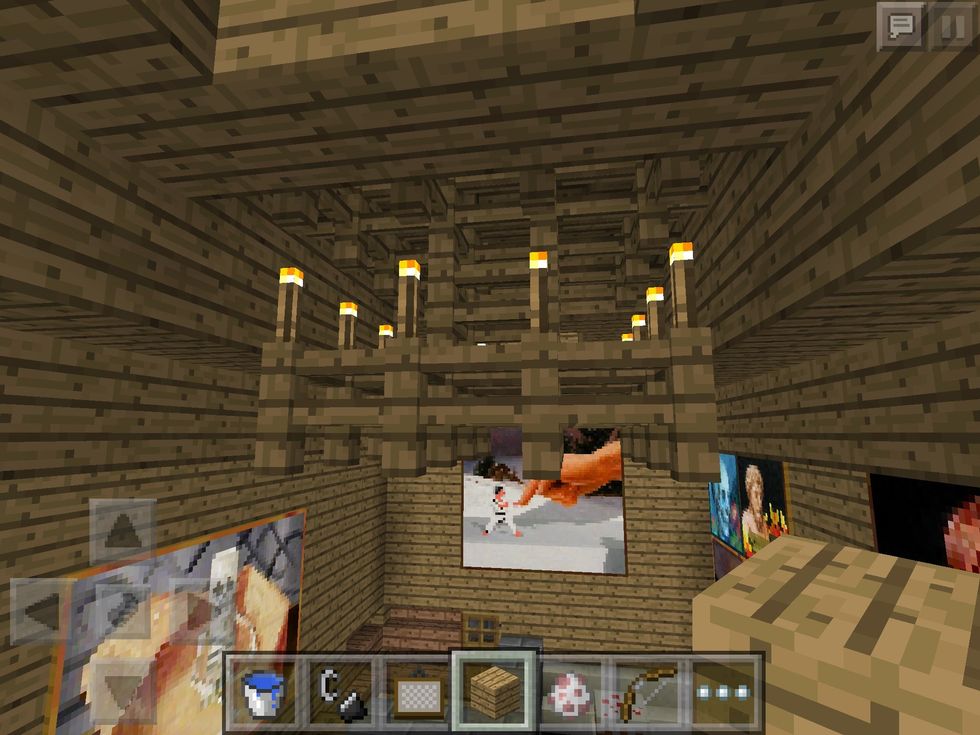 I made a chandelier with the tiny square roof on the top of the house. This is optional.
The stairs in my house lead to my bedroom!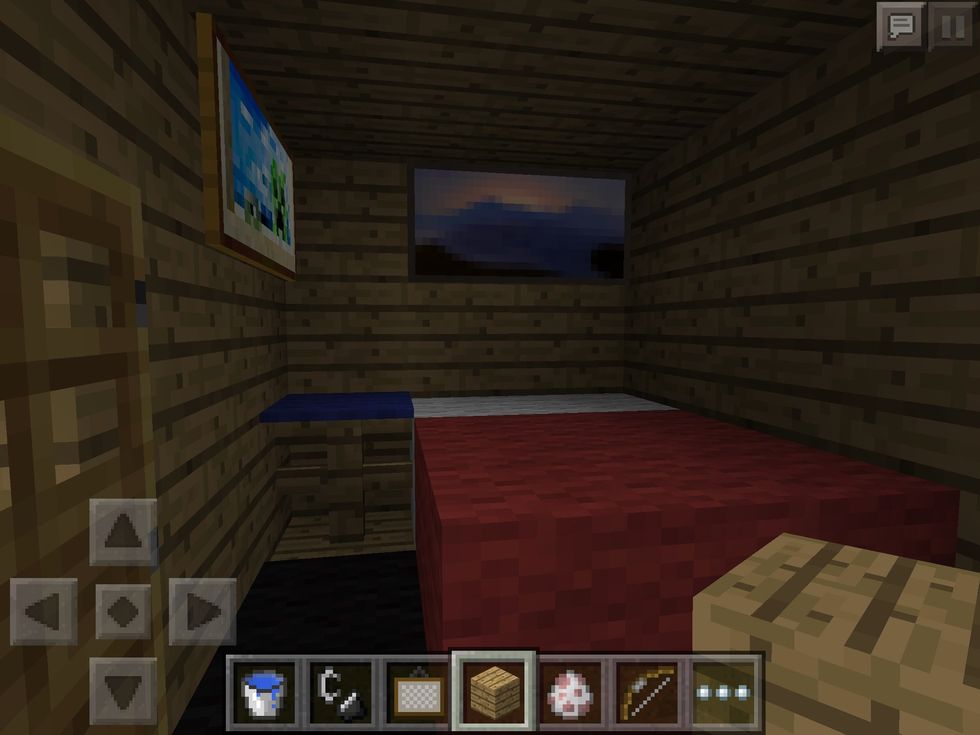 This bed is cool but you could use the original minecraft bed for survival!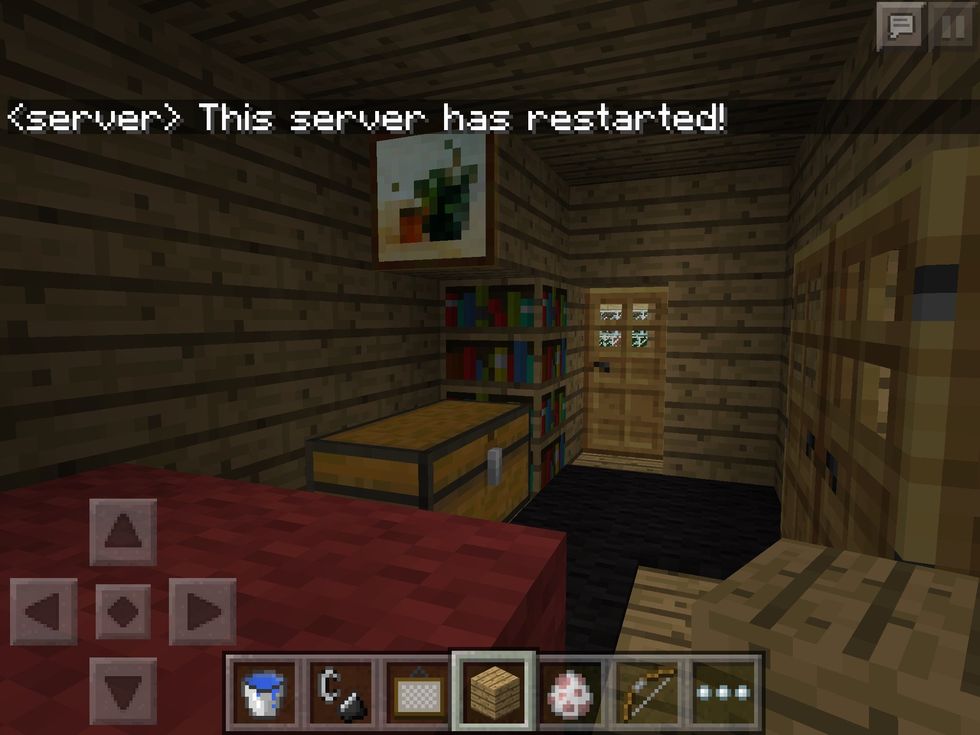 The rest of the room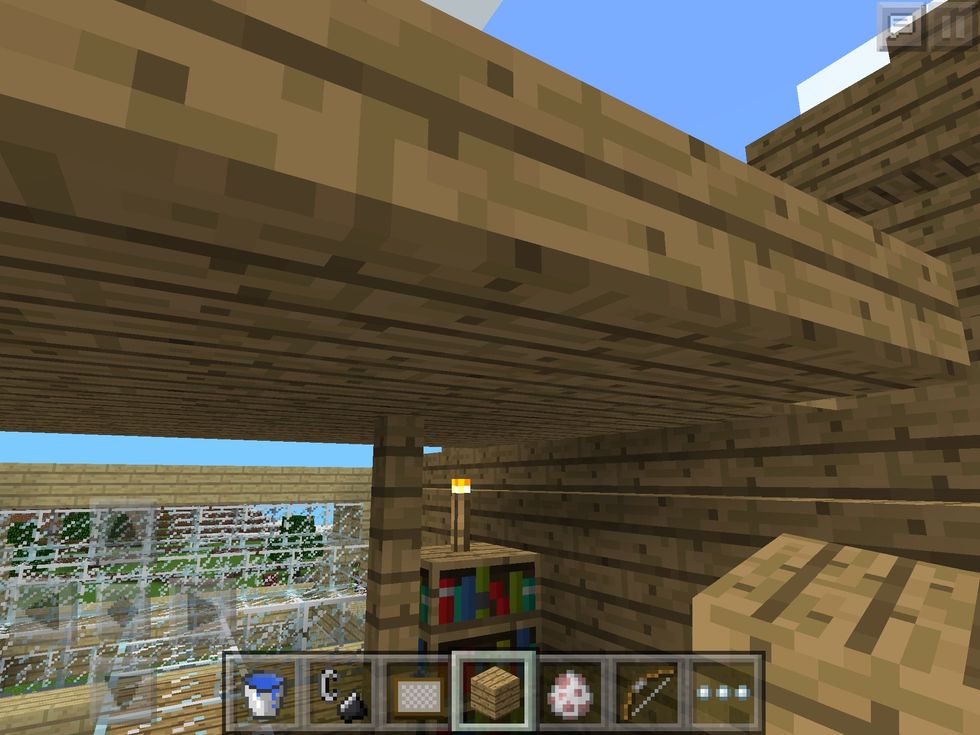 My room opens up to my patio!
The patio could look like this but you could create your own look!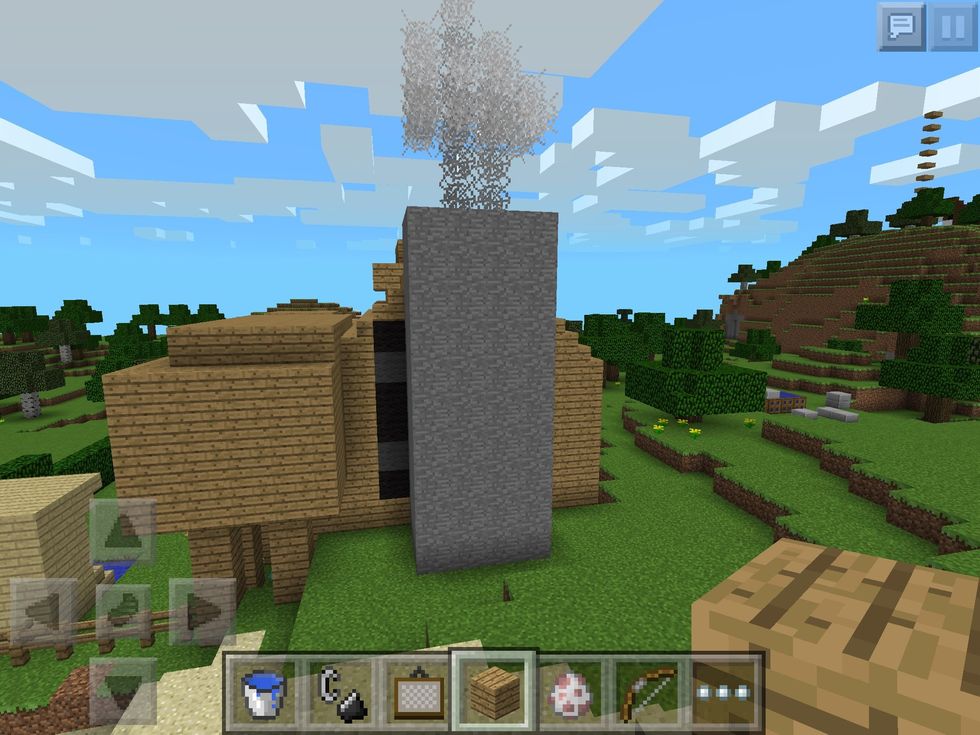 Don't forget the chimney!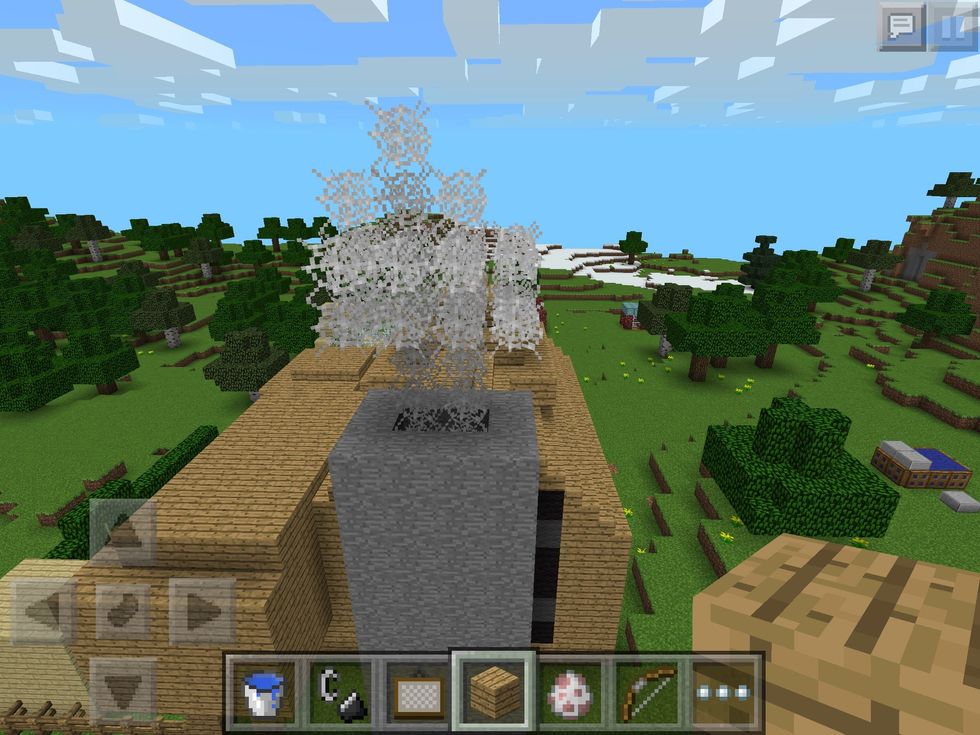 Add cool smoke with cobwebs!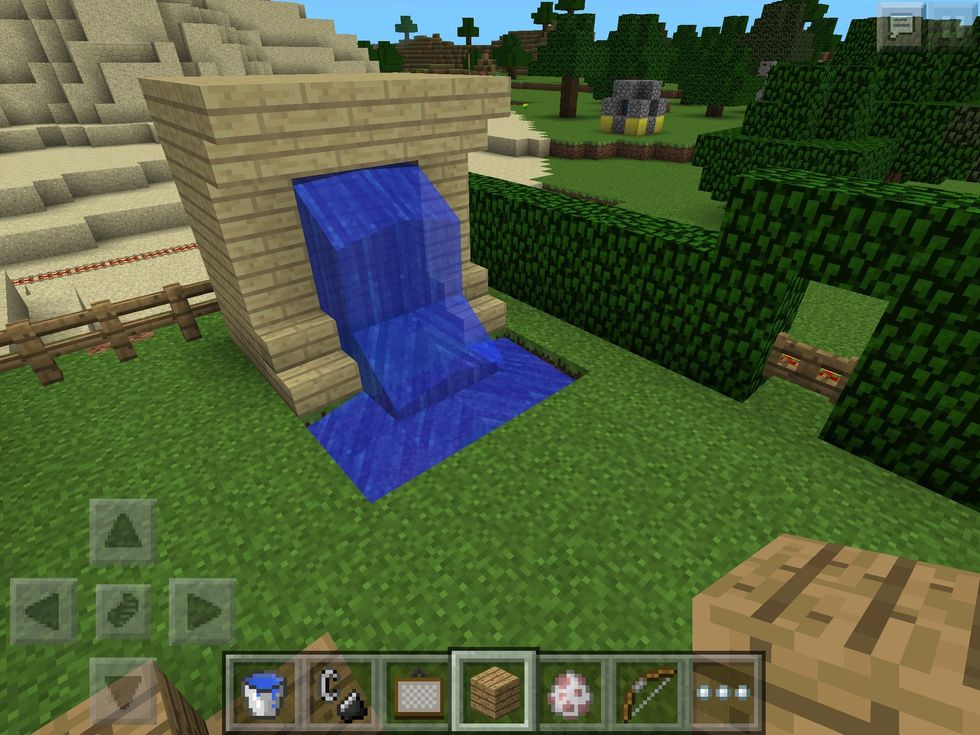 Now for the yard, add a fountain (optional).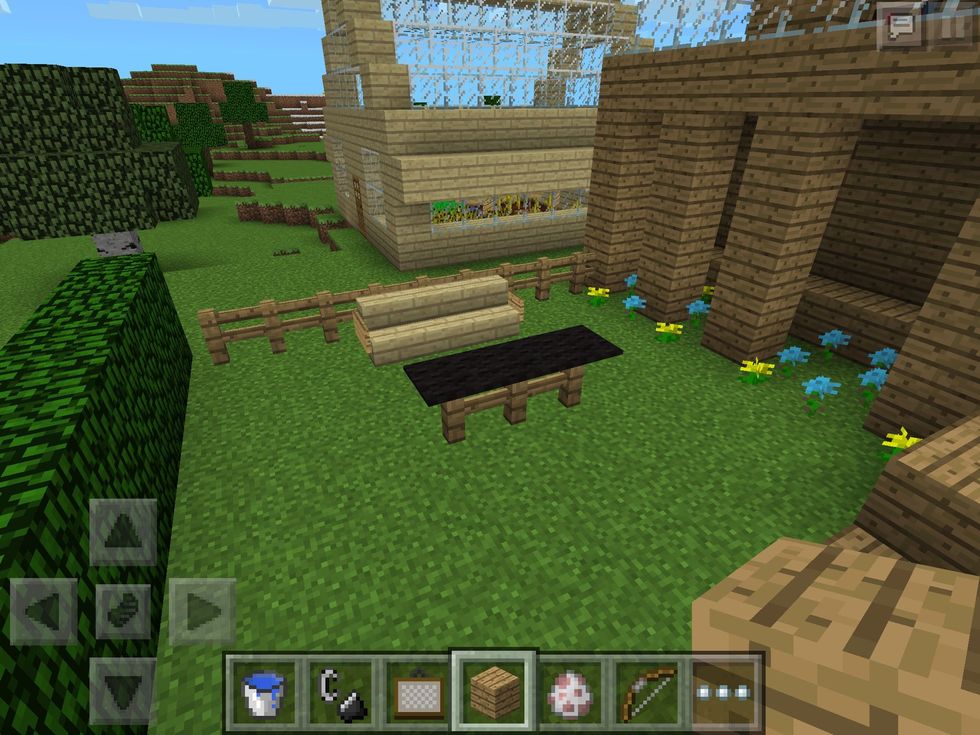 Add a bench and table.....what ever carpet you would like.....same with the carpet in the house... Add posts on the front of the house for detail......it looks like the patio is being supported.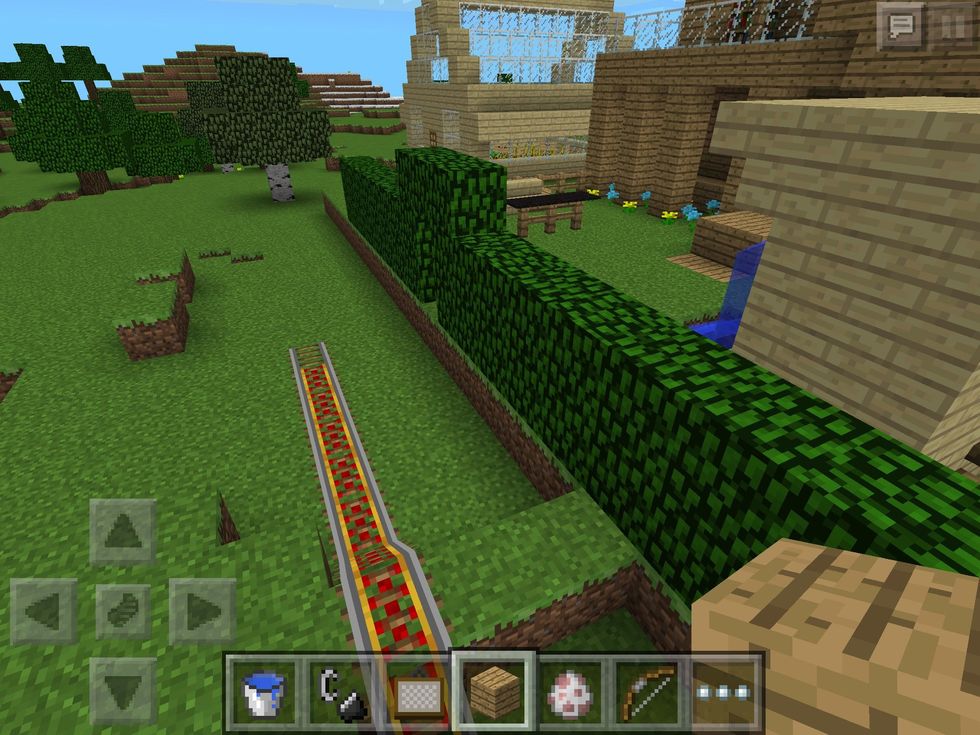 Add some kind of fence to enclose it.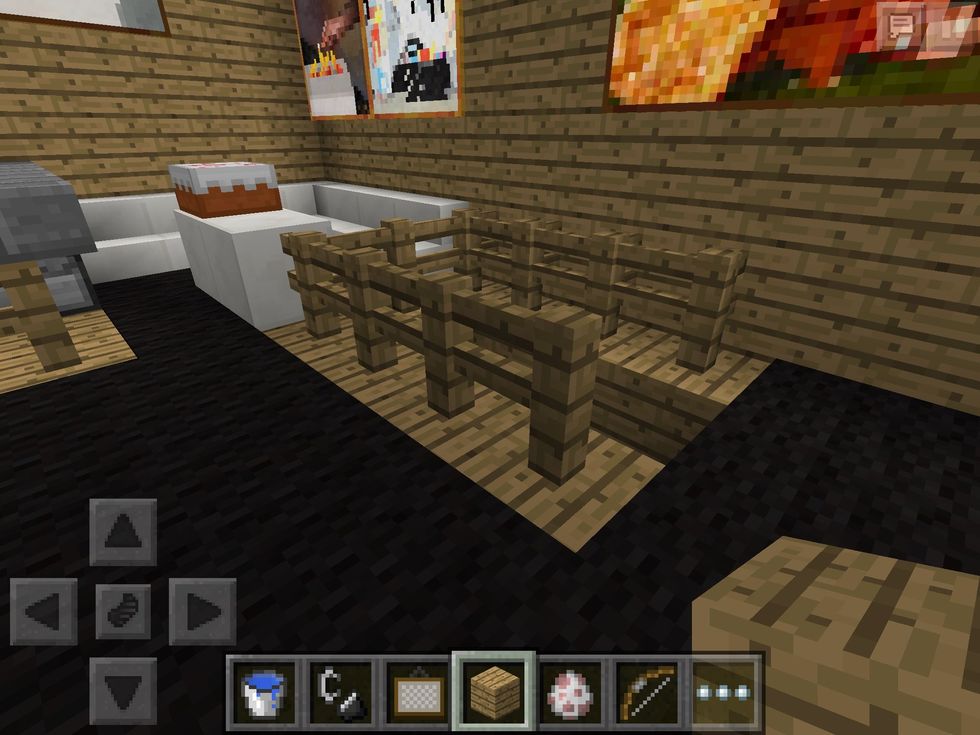 Now for my favourite part.......the sauna!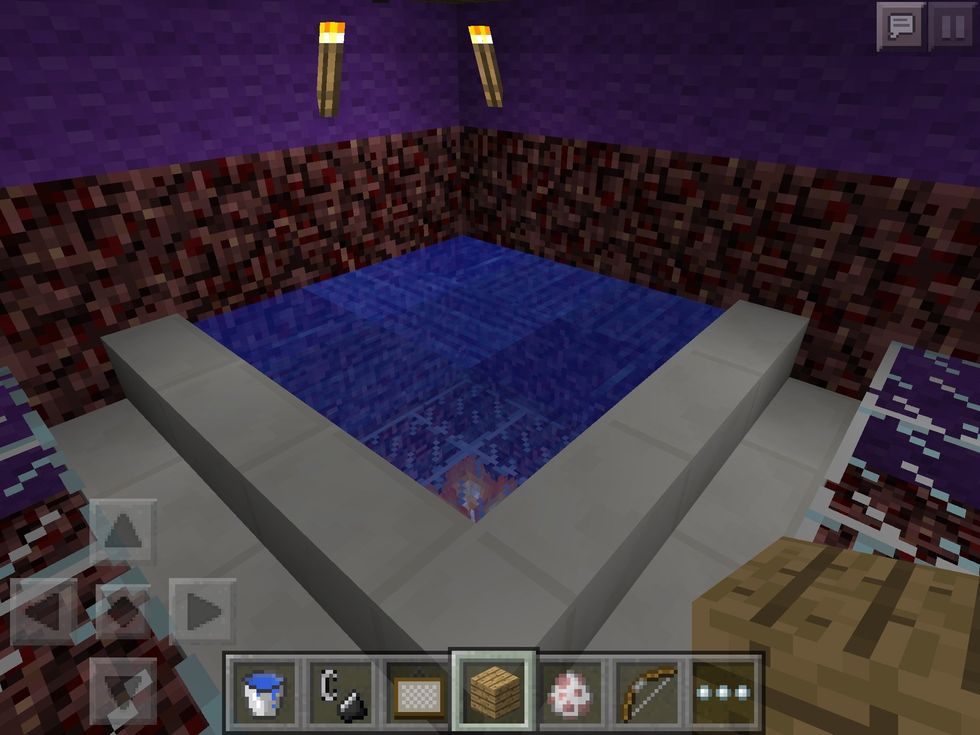 Make sure to put fire in the bottom the smoke from the fire makes it look like the water is hot!
Thank you for watching! Please tell me what I should build next!
The creator of this guide has not included tools
Mac Awesomeness
Hi everybody!!! I am a big minecraft fan and am looking for ideas of what to build! Please tell me and follow me and I will follow u back!