This is my first guide so bear with me =)
10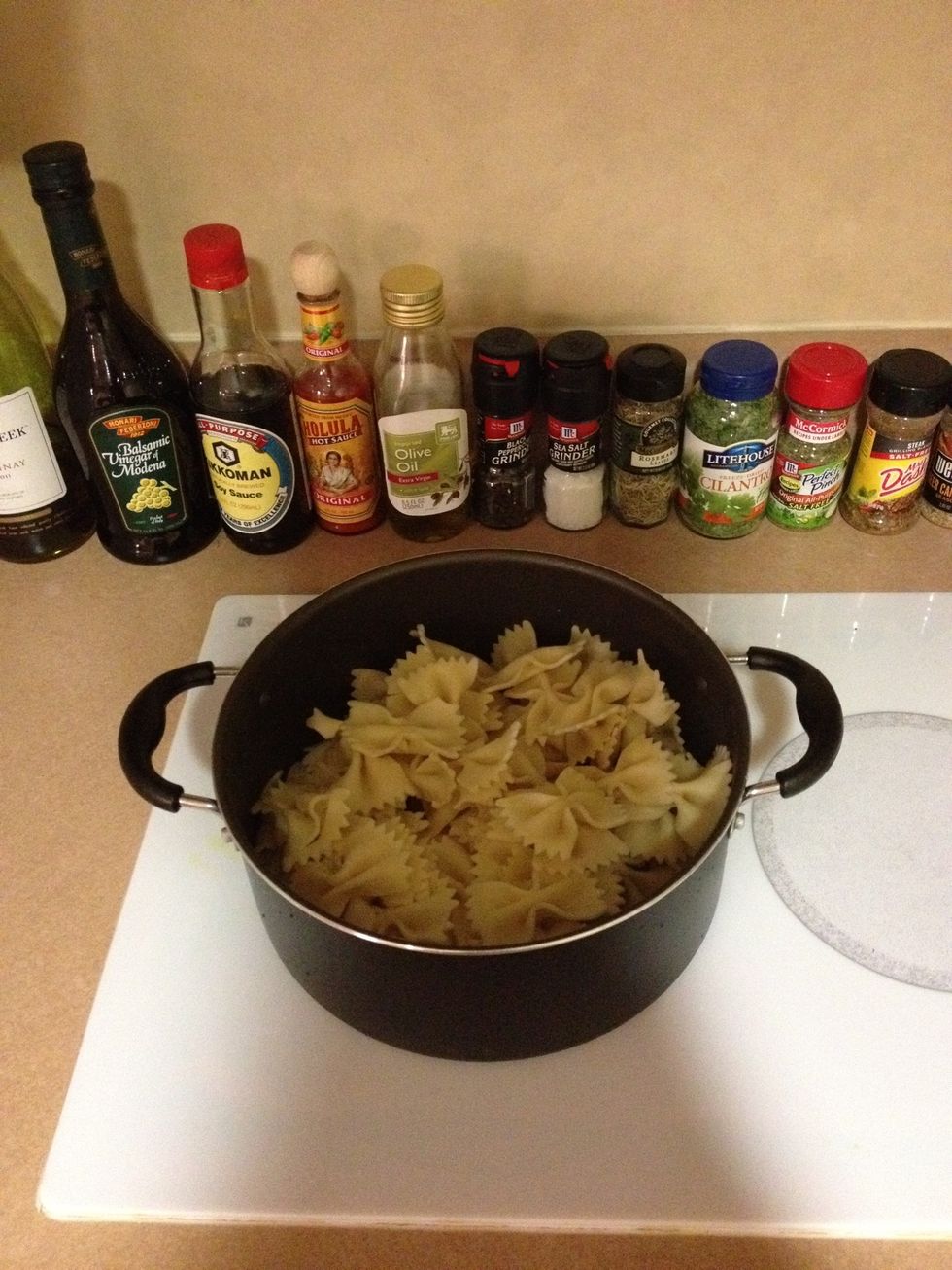 Bowtie pasta leftover from last nights dinner.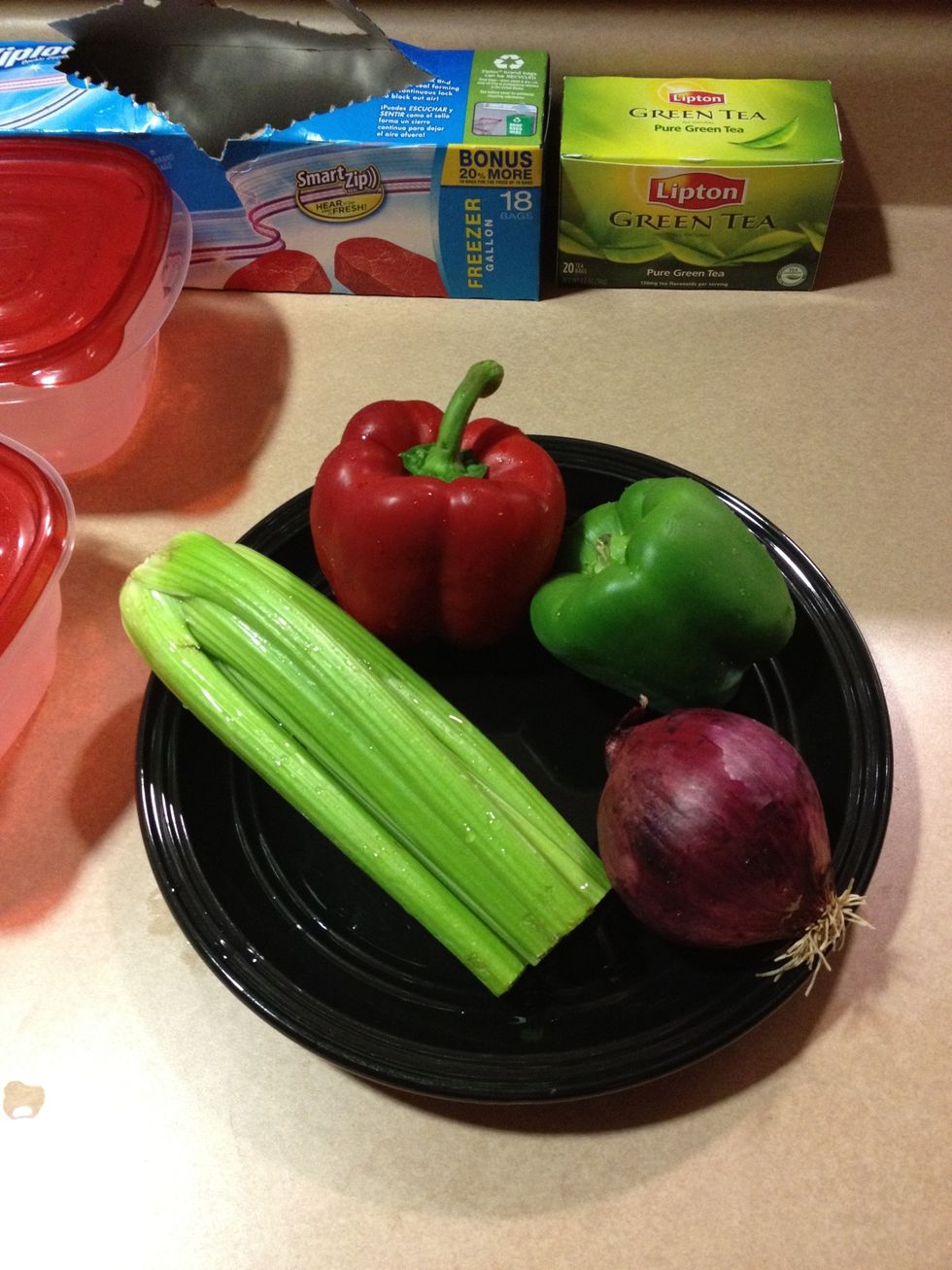 Some fresh produce!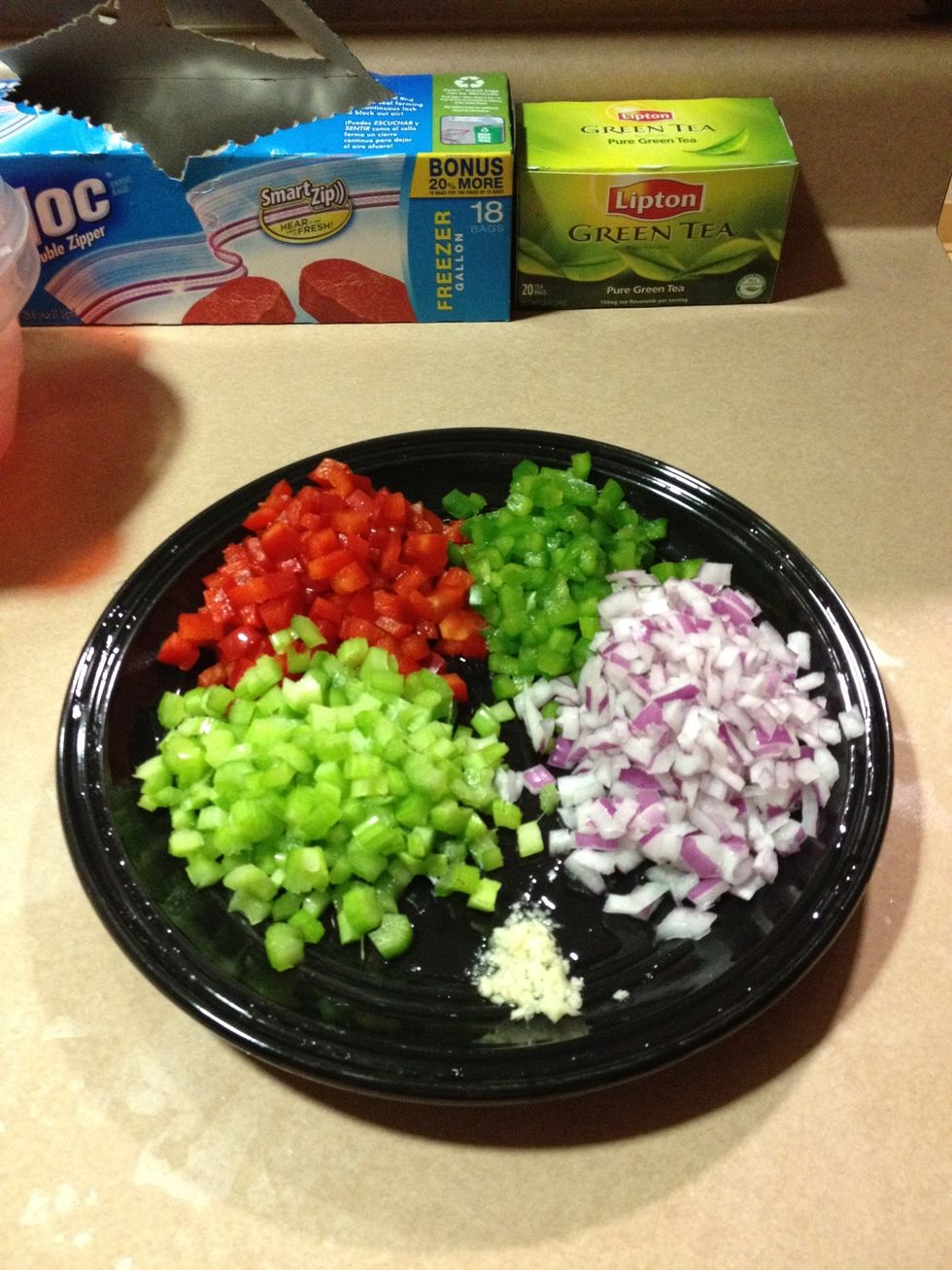 Chop finely. Forgot the garlic in the photo op but it's there now.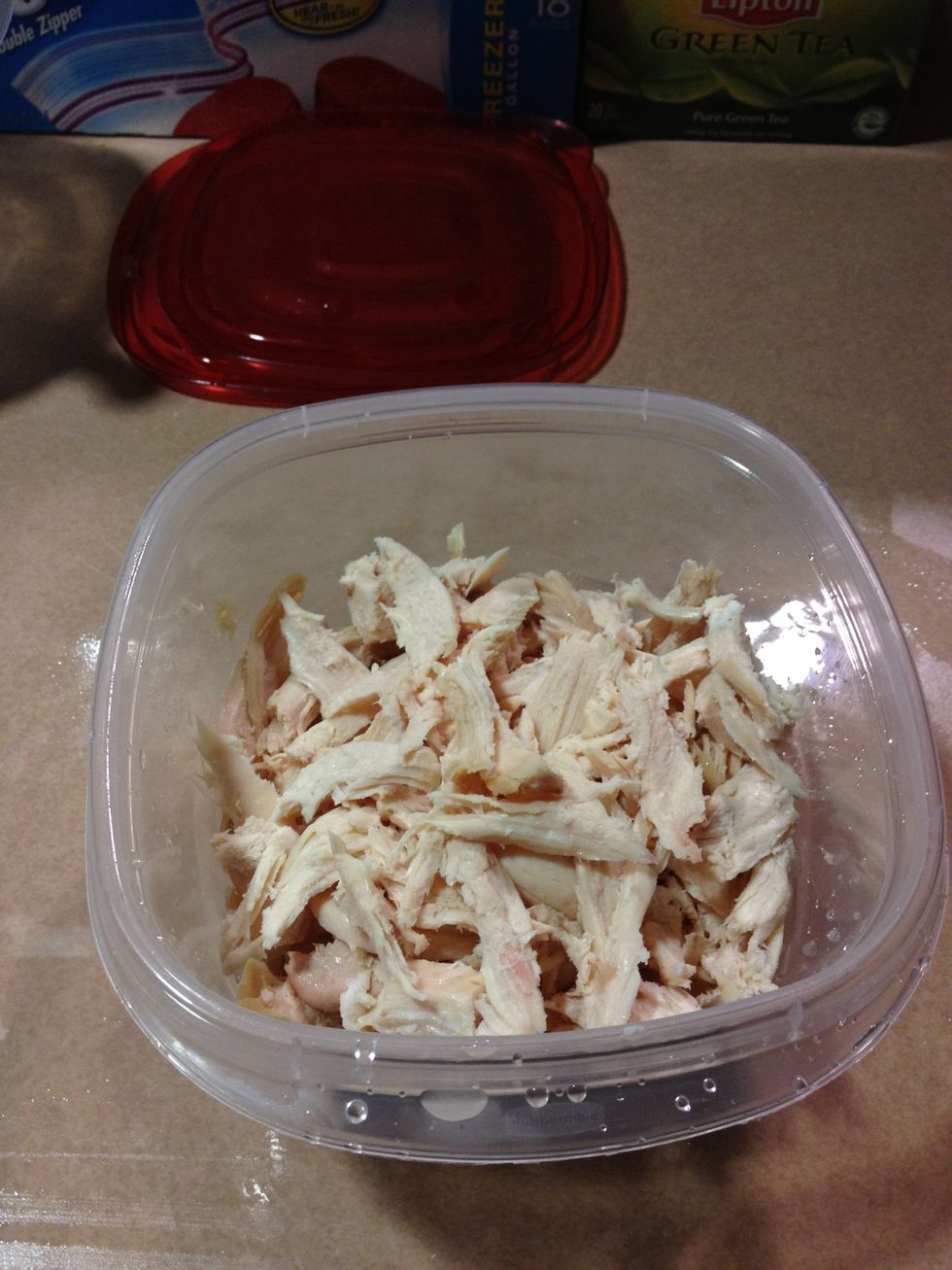 Chicken, also leftover from last nights dinner. I use rotisserie chicken because I live in barracks and don't have an oven =(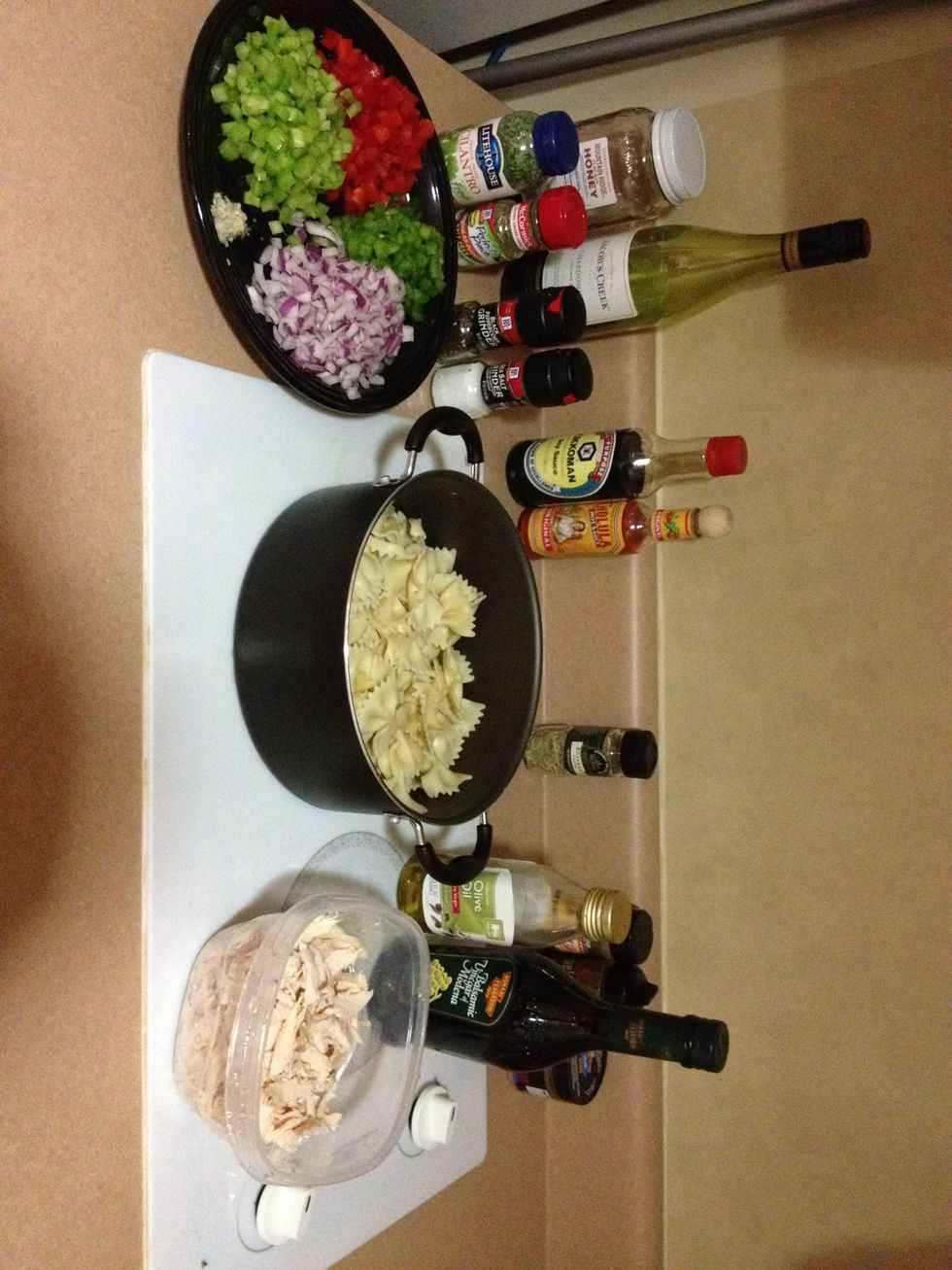 Everything prepped and ready to go.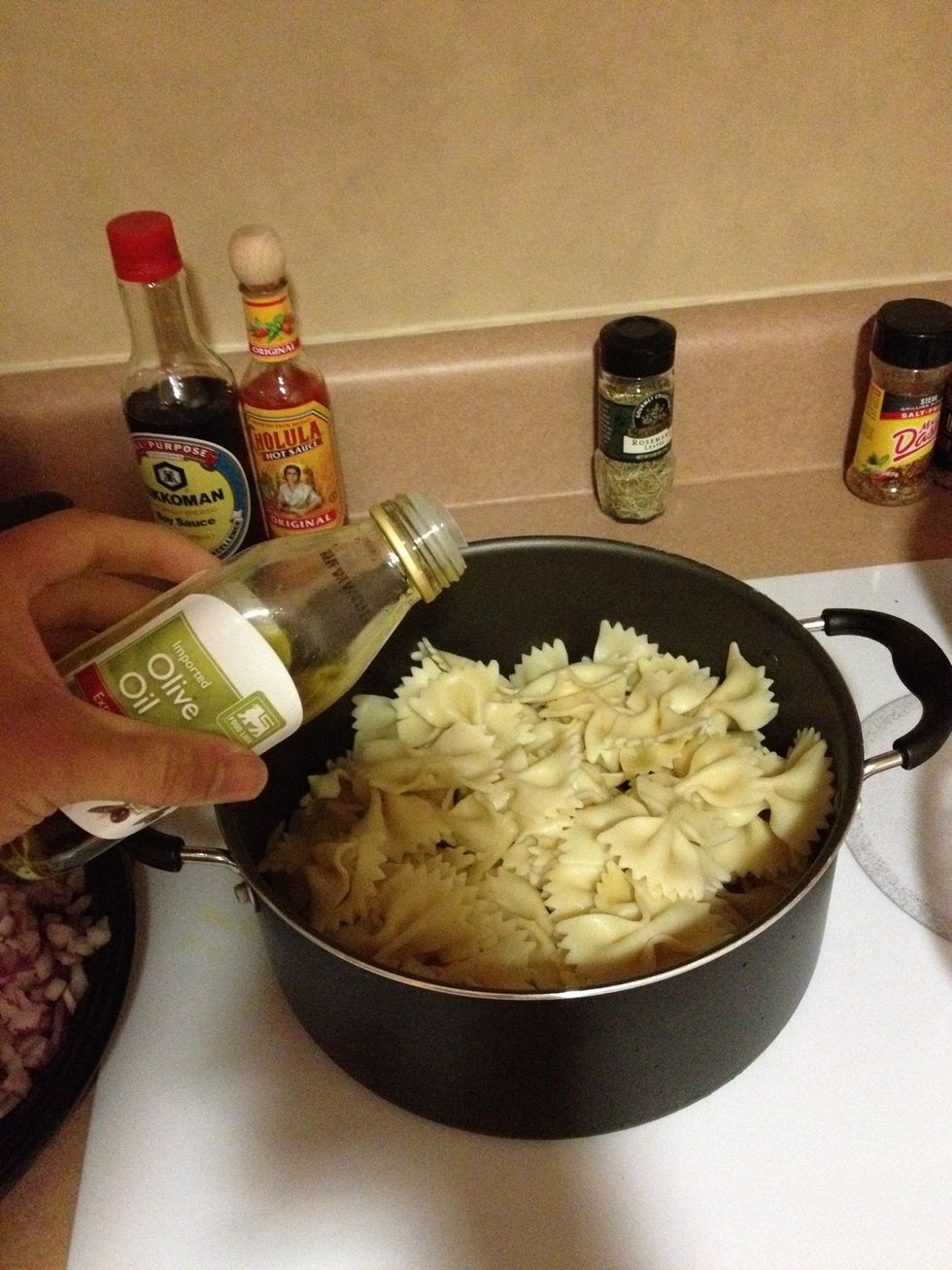 Add some olive oil, be sure to do this first so everything mixes well. I'm a guy so I don't use measurements.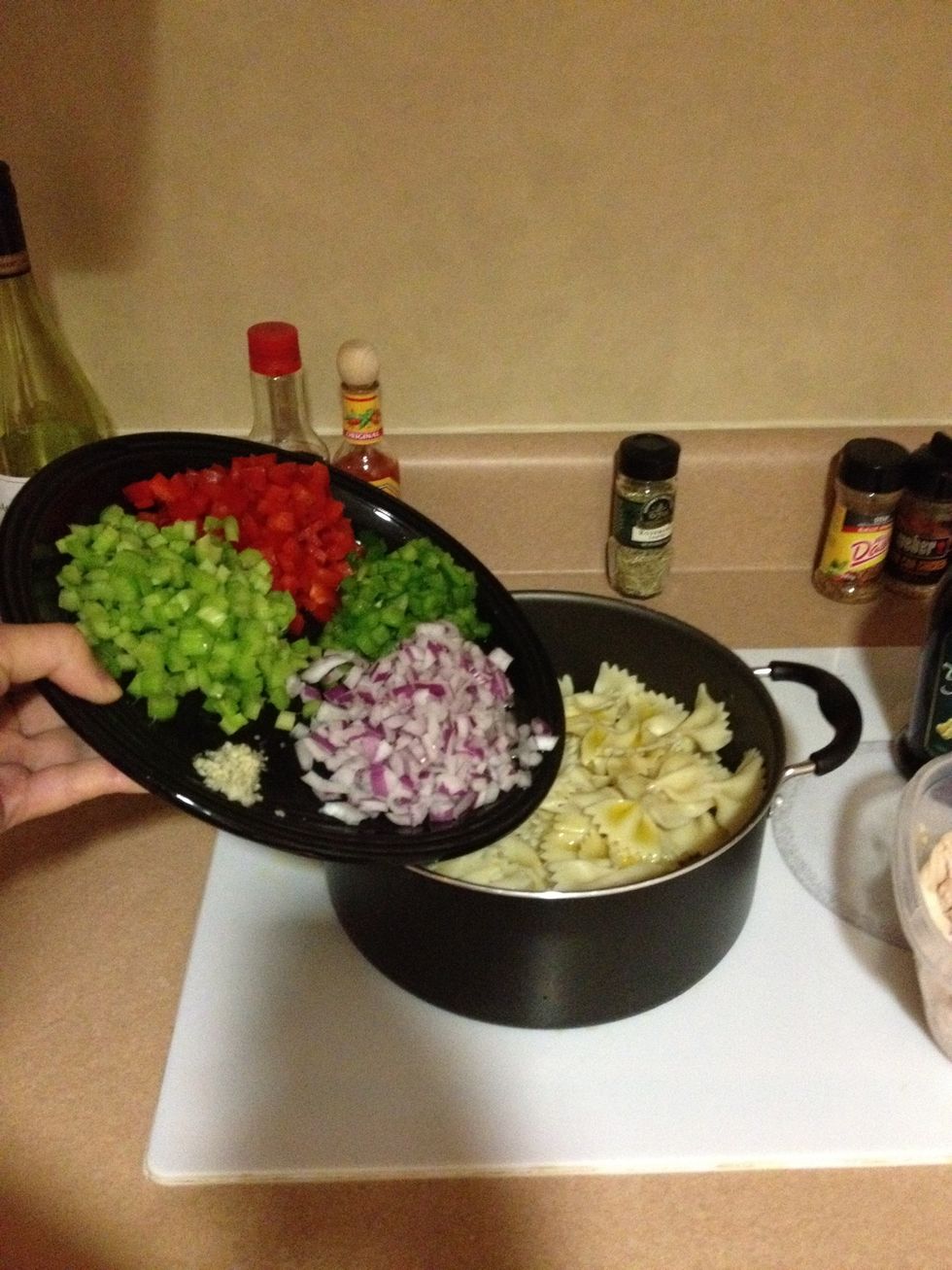 Add the veggies.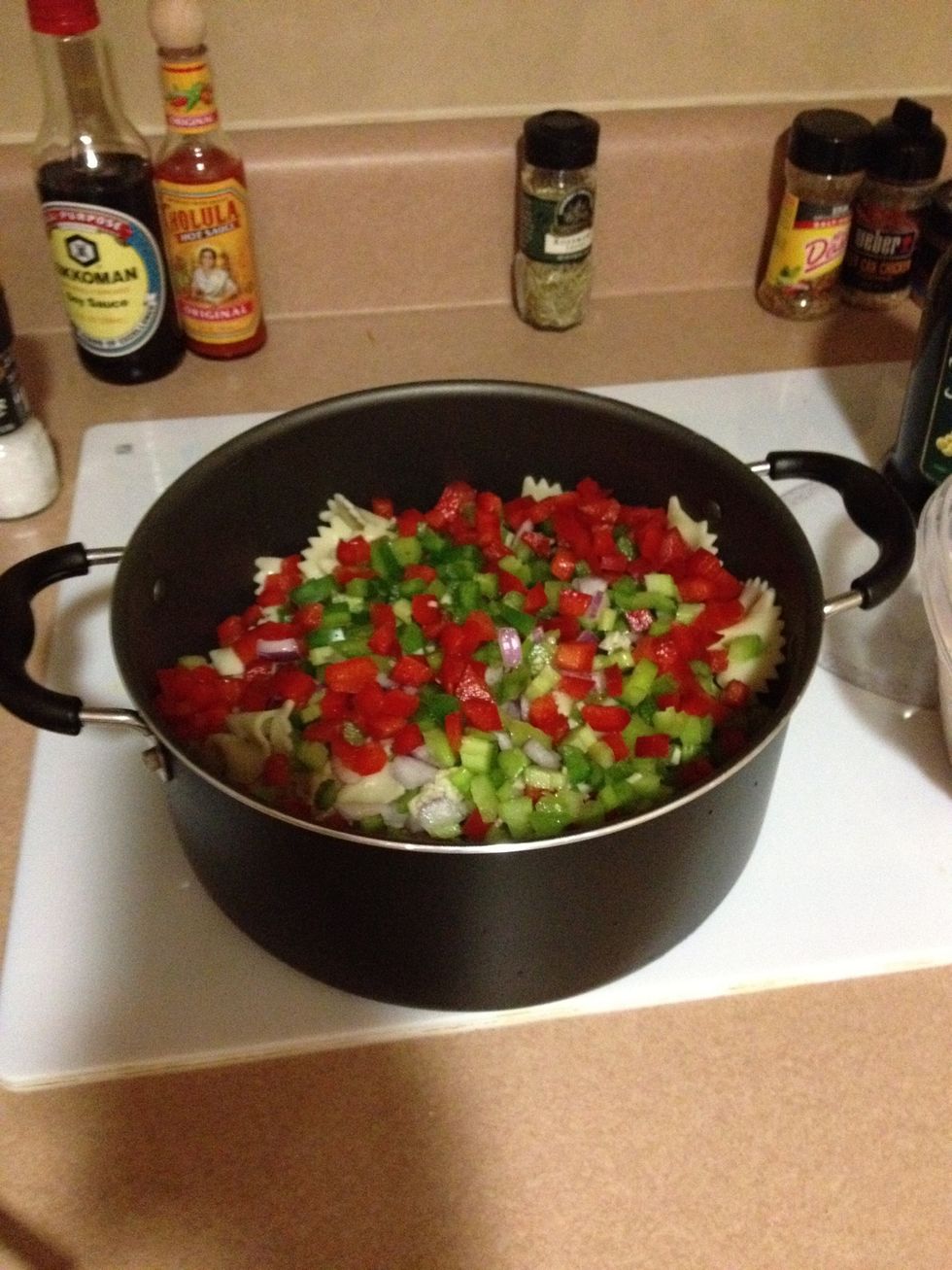 Already looking good.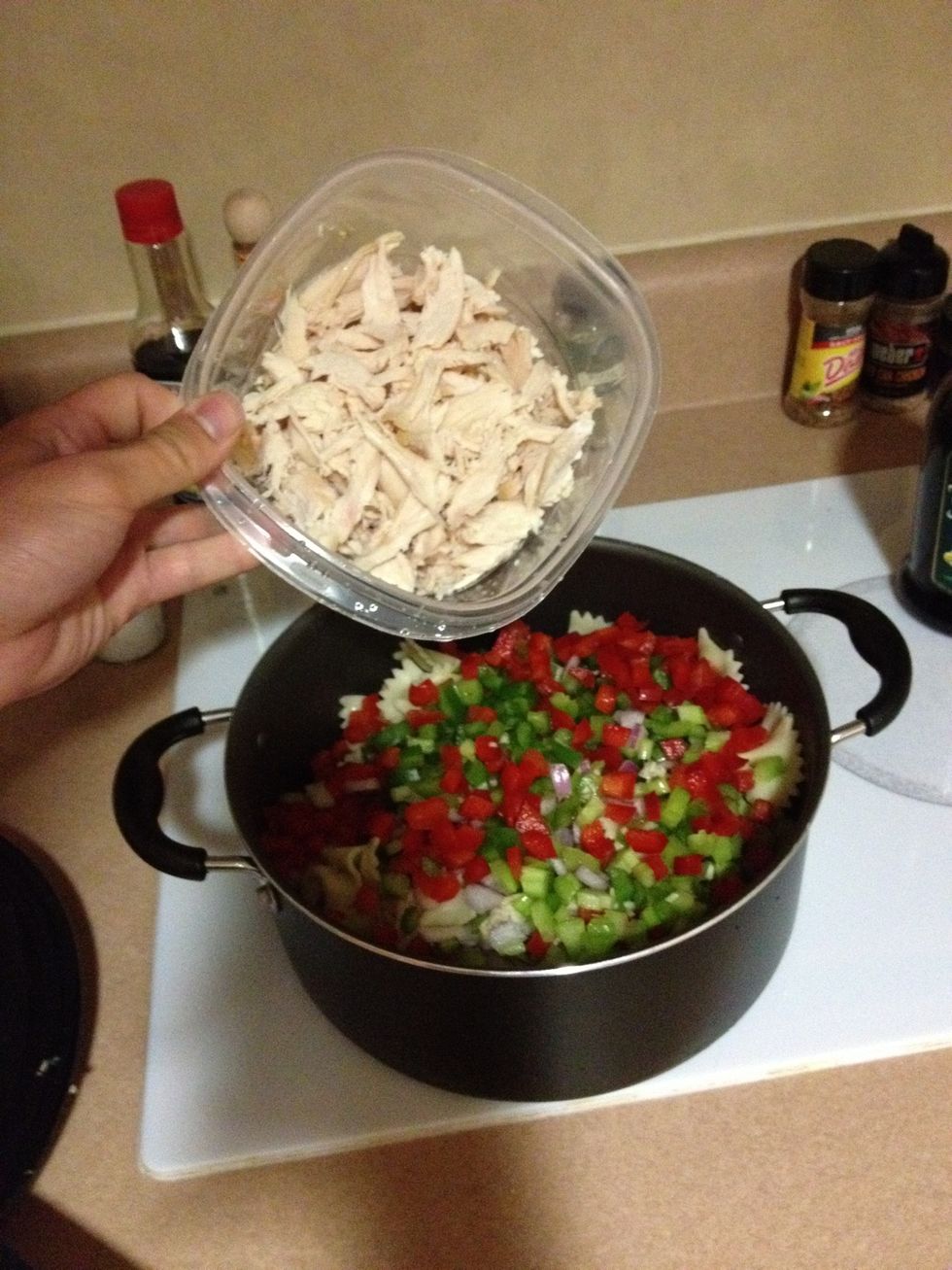 Add the chicken.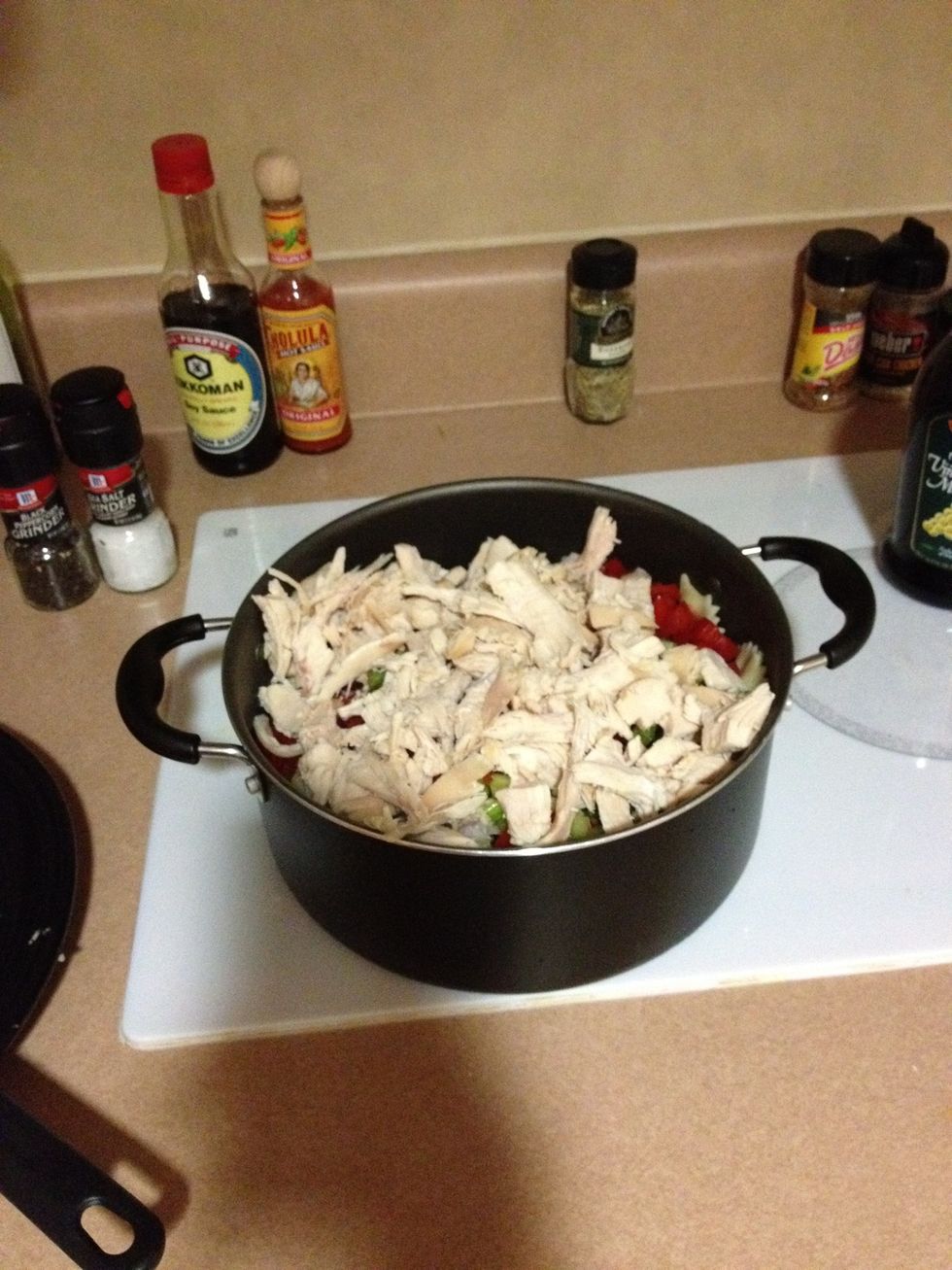 Almost there.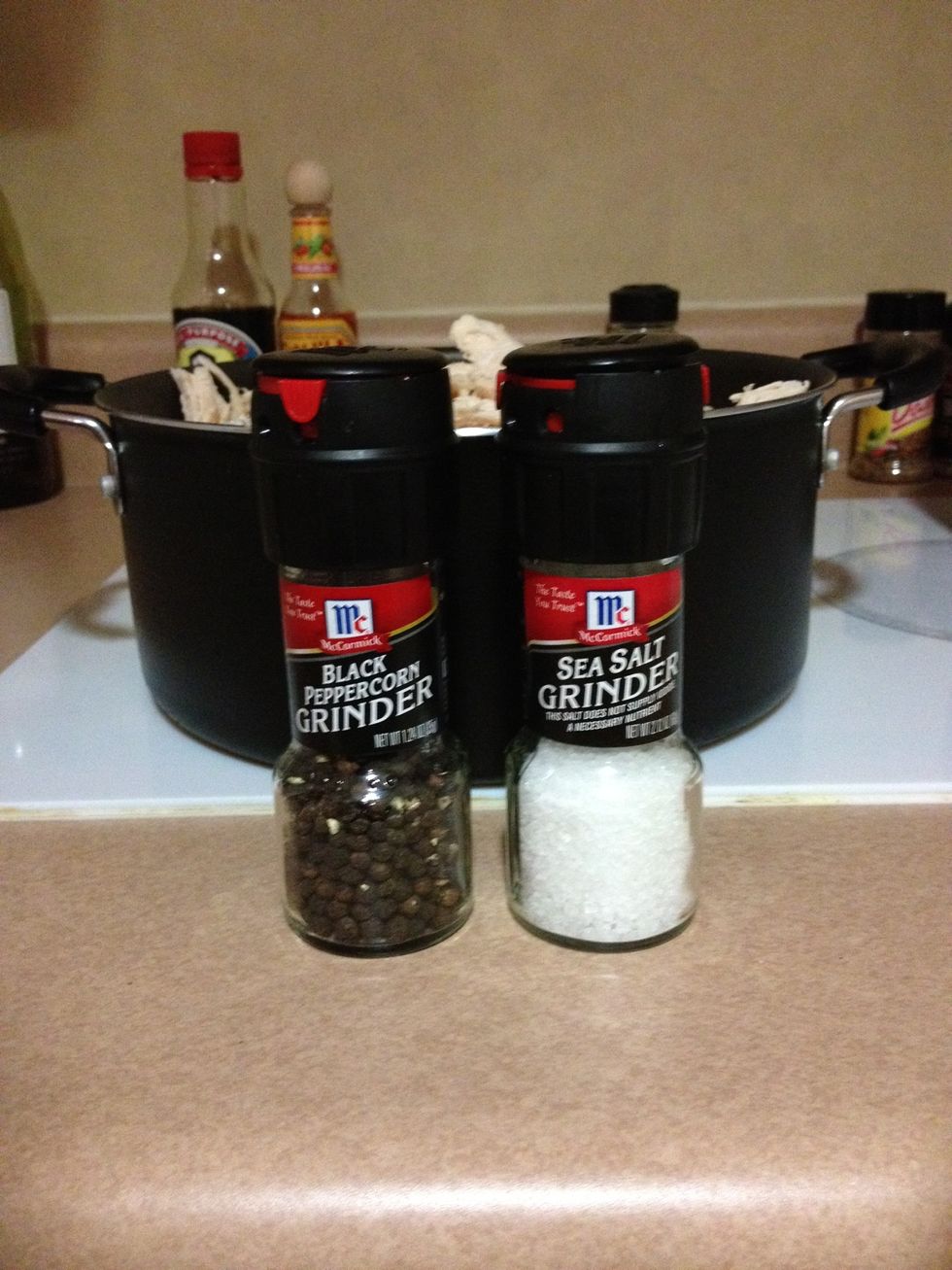 Add salt and pepper.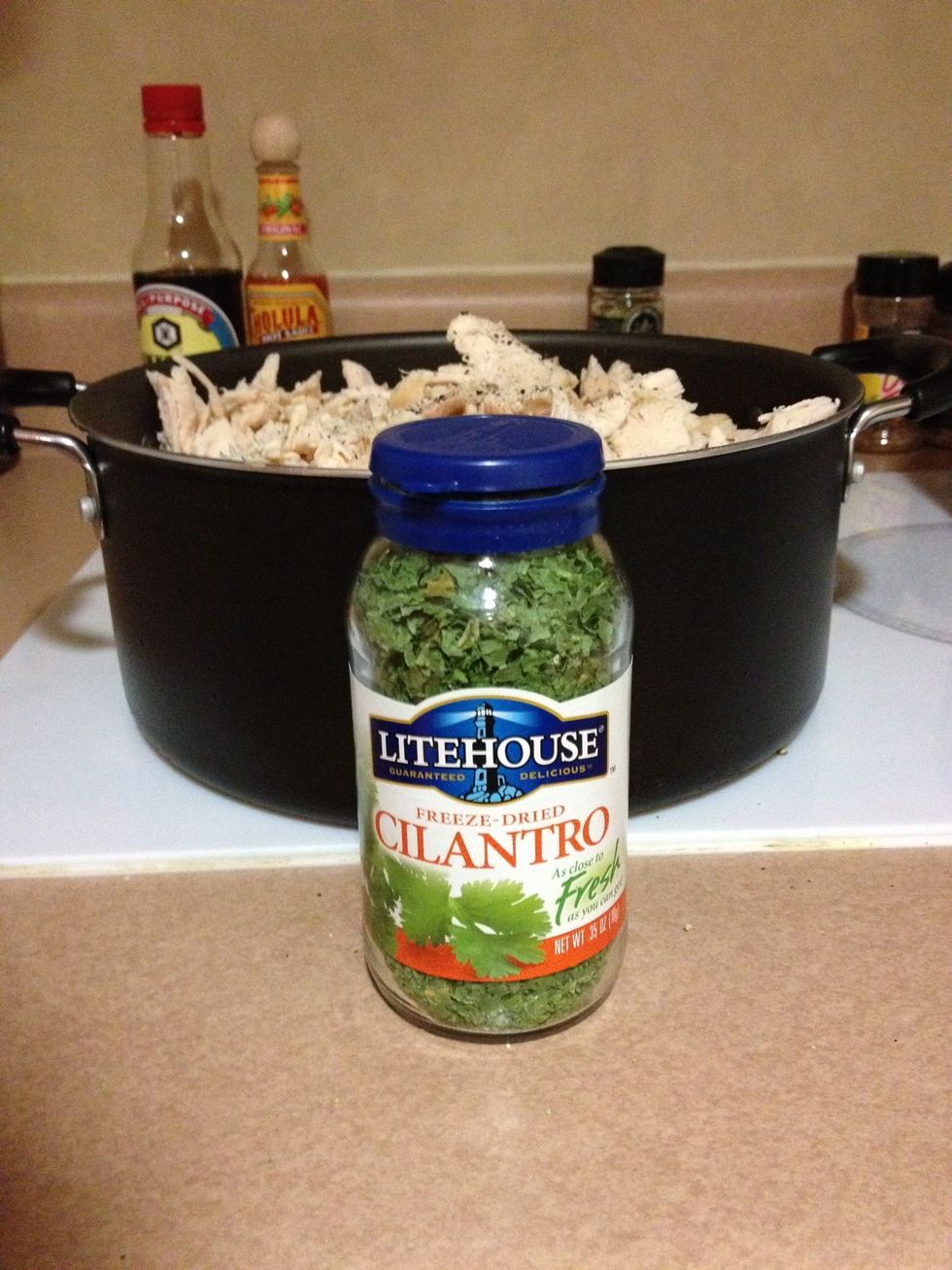 And cilantro.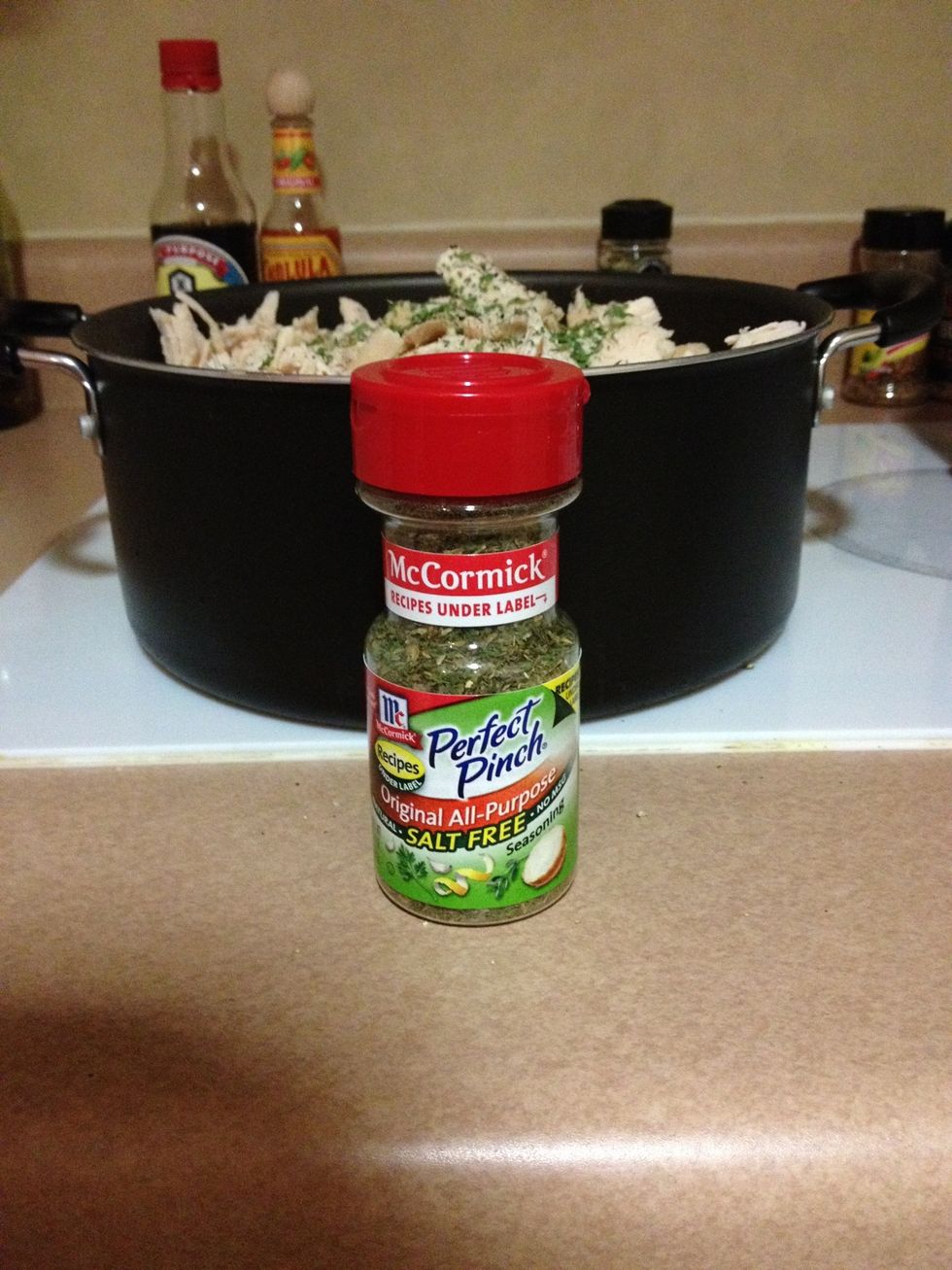 Next is the seasoning. This contains parsley, basil, oregano, thyme and red pepper.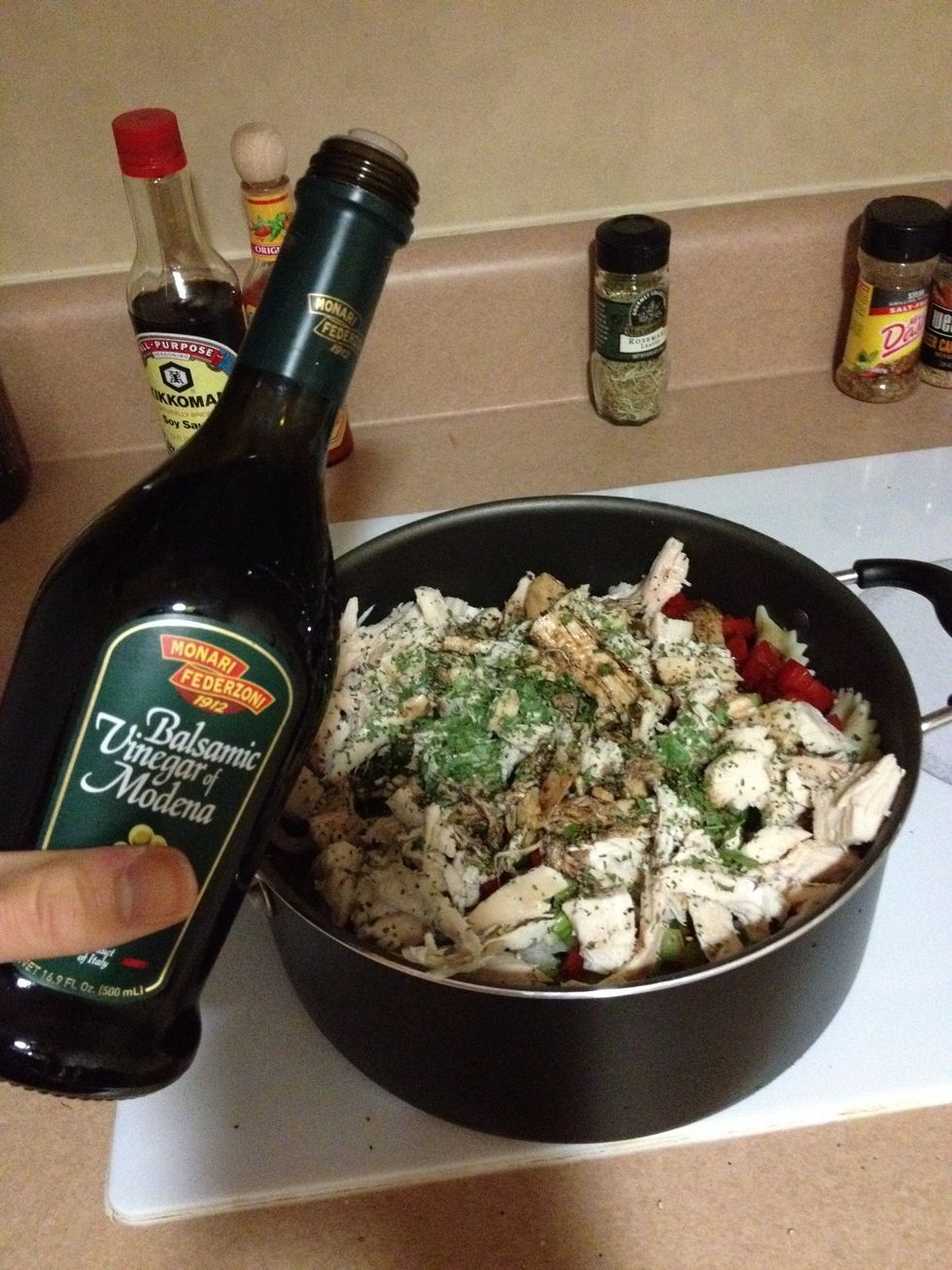 Pour some balsamic vinegar in.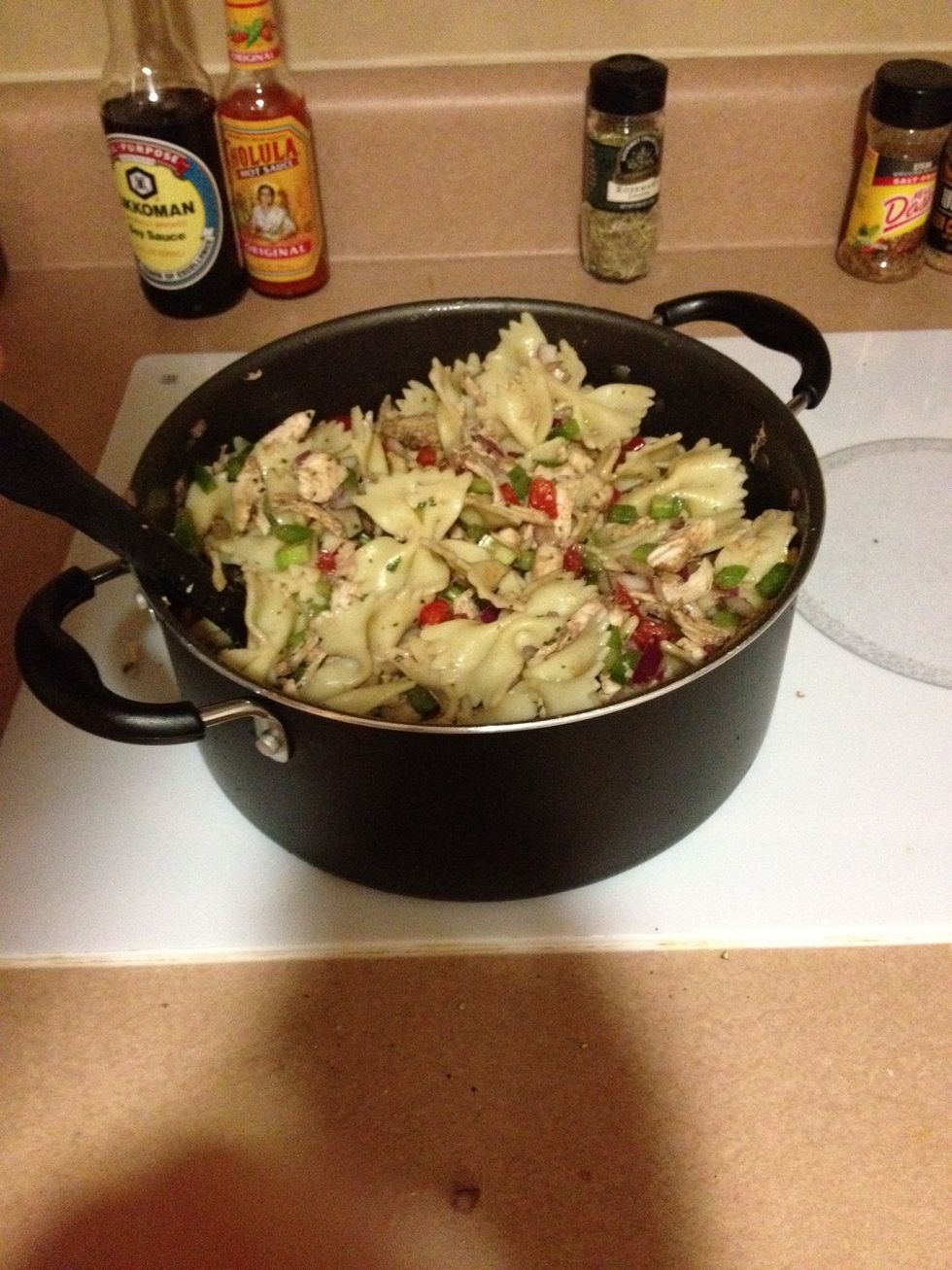 Stir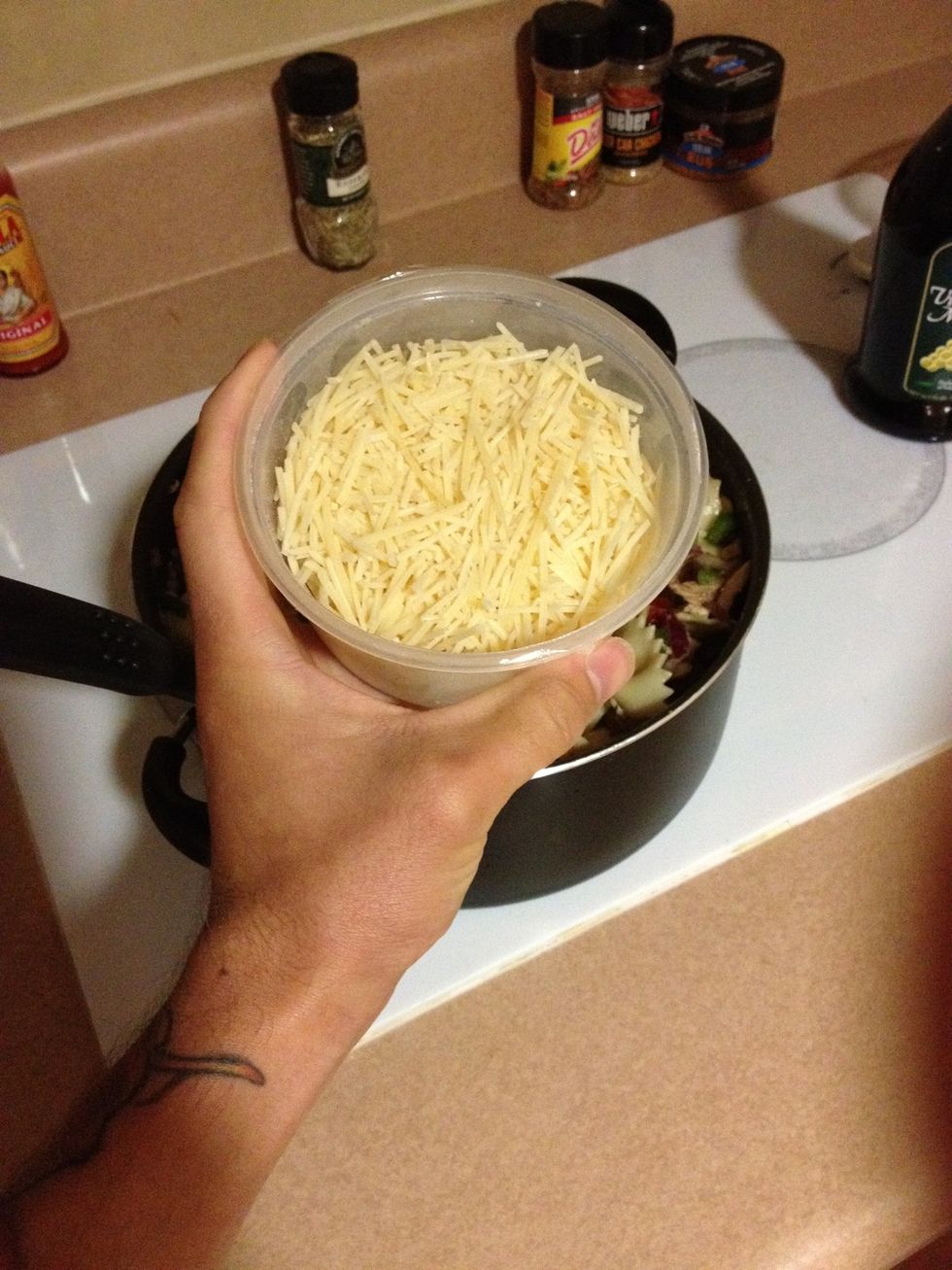 Add the parmesan.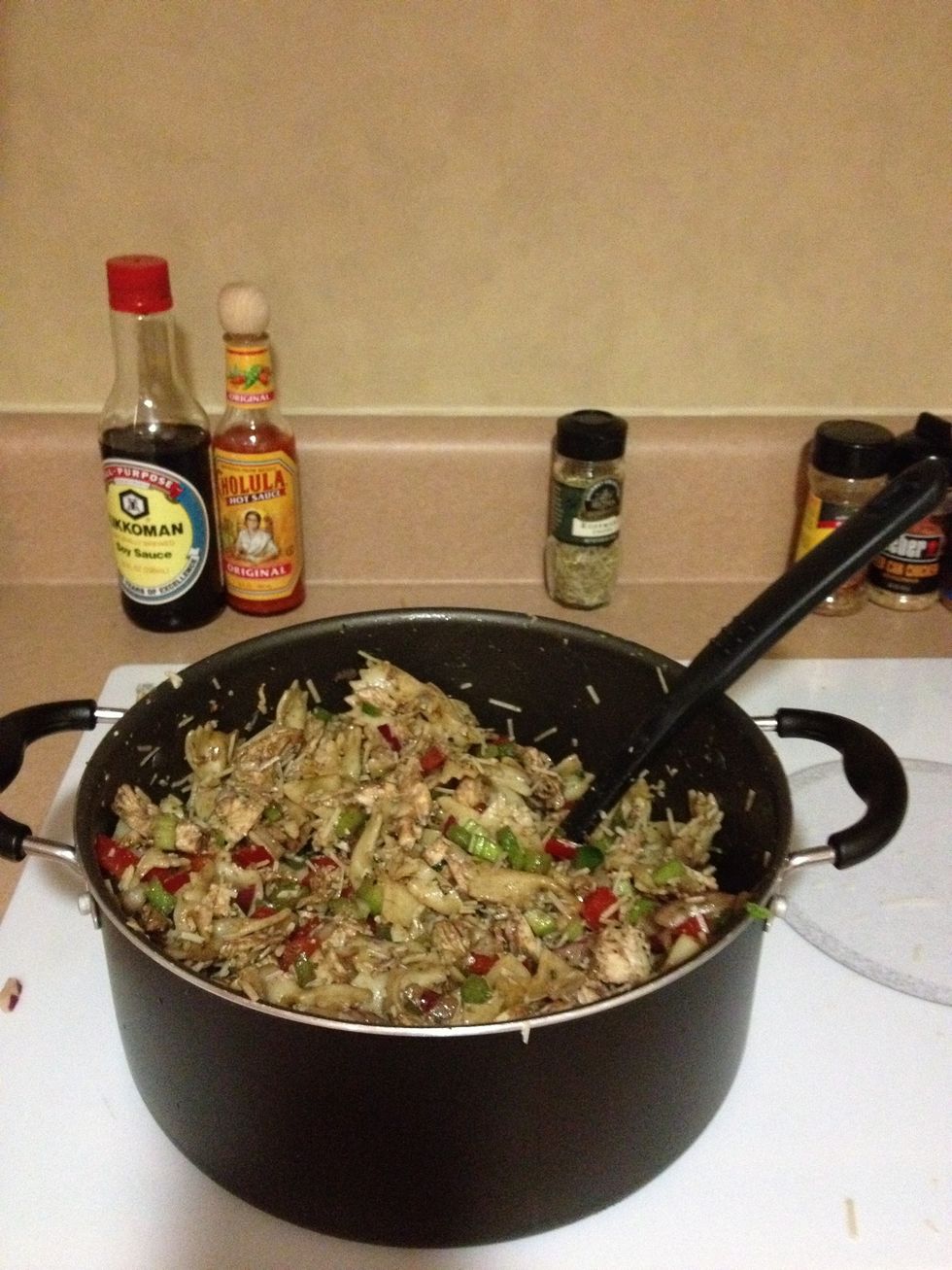 Stir some more and you're done!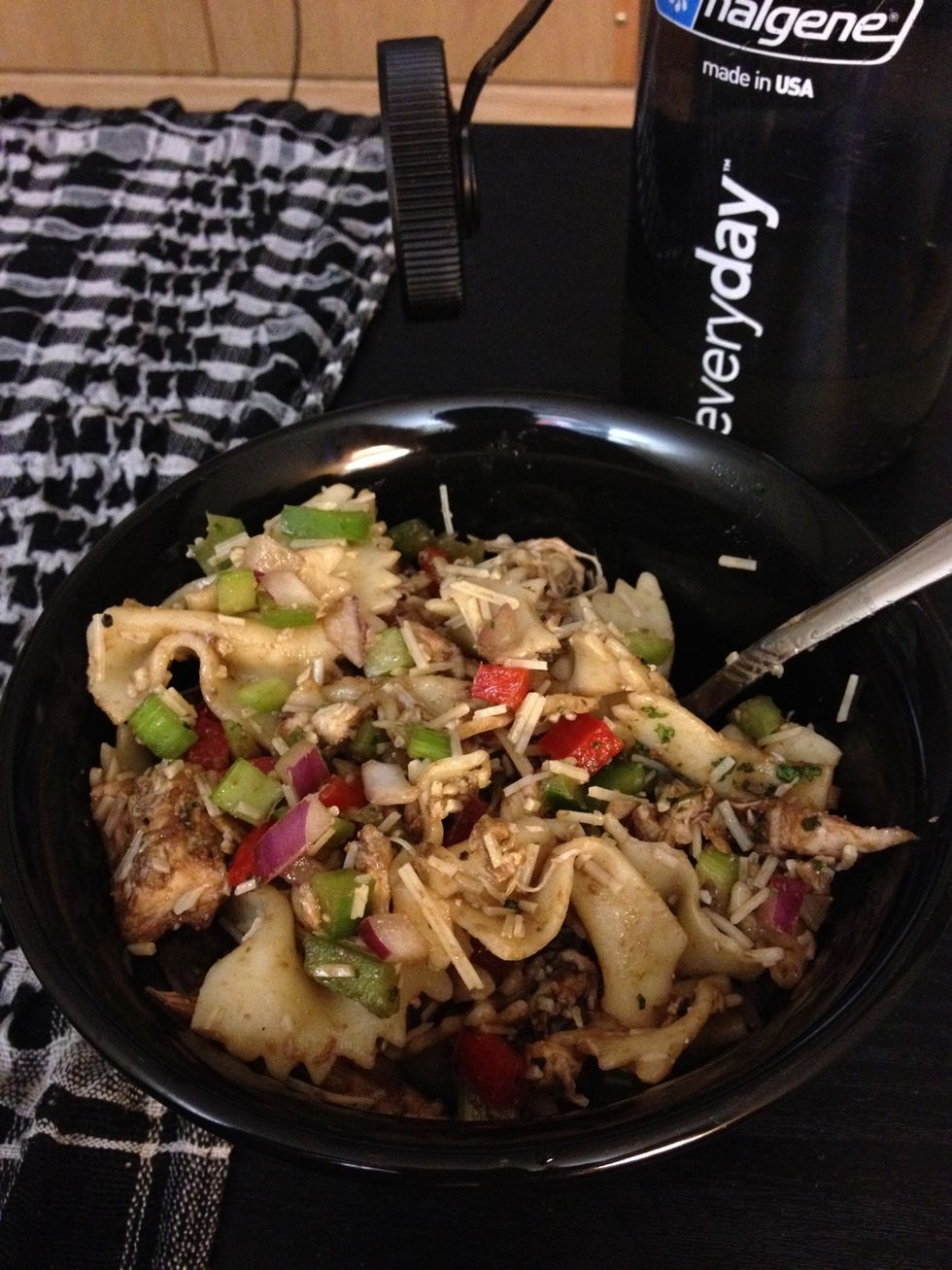 Now you've got a healthy dish great for summer lunches and parties. Please feel free to comment and add suggestions.
Bowtie pasta
Red peppers
Green peppers
Red onion
Celery hearts
Garlic
Shredded Parmesan cheese
Olive oil
Balsamic vinegar
All purpose seasoning
Salt
Pepper
Chicken
Cilantro