In a bowl or Mortal and Pestle, mash two cloves of garlic into a paste. If using bowl, chop garlic finely.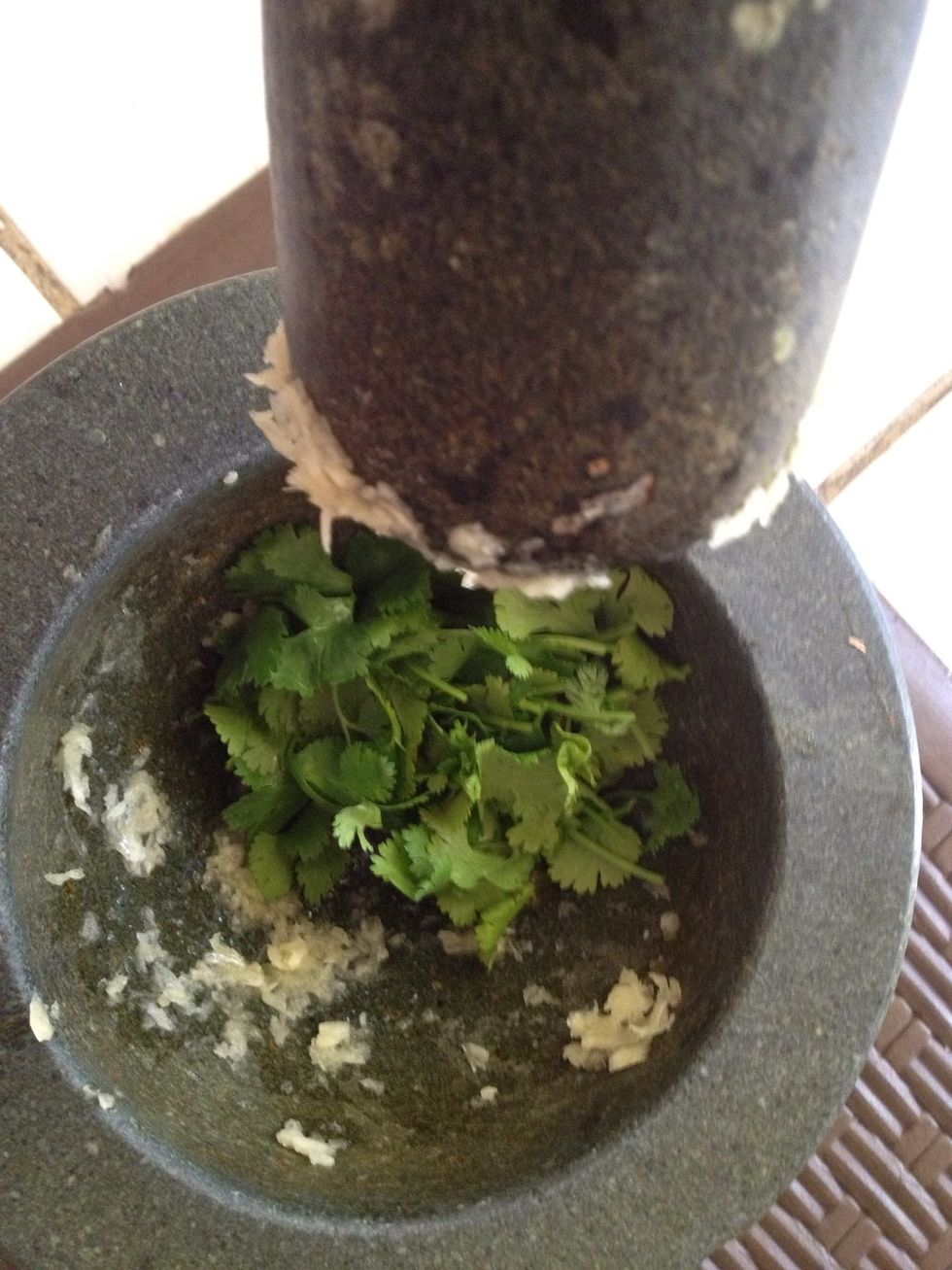 Add a handful of cilantro and continue mashing. Again, if using bowl, chop cilantro.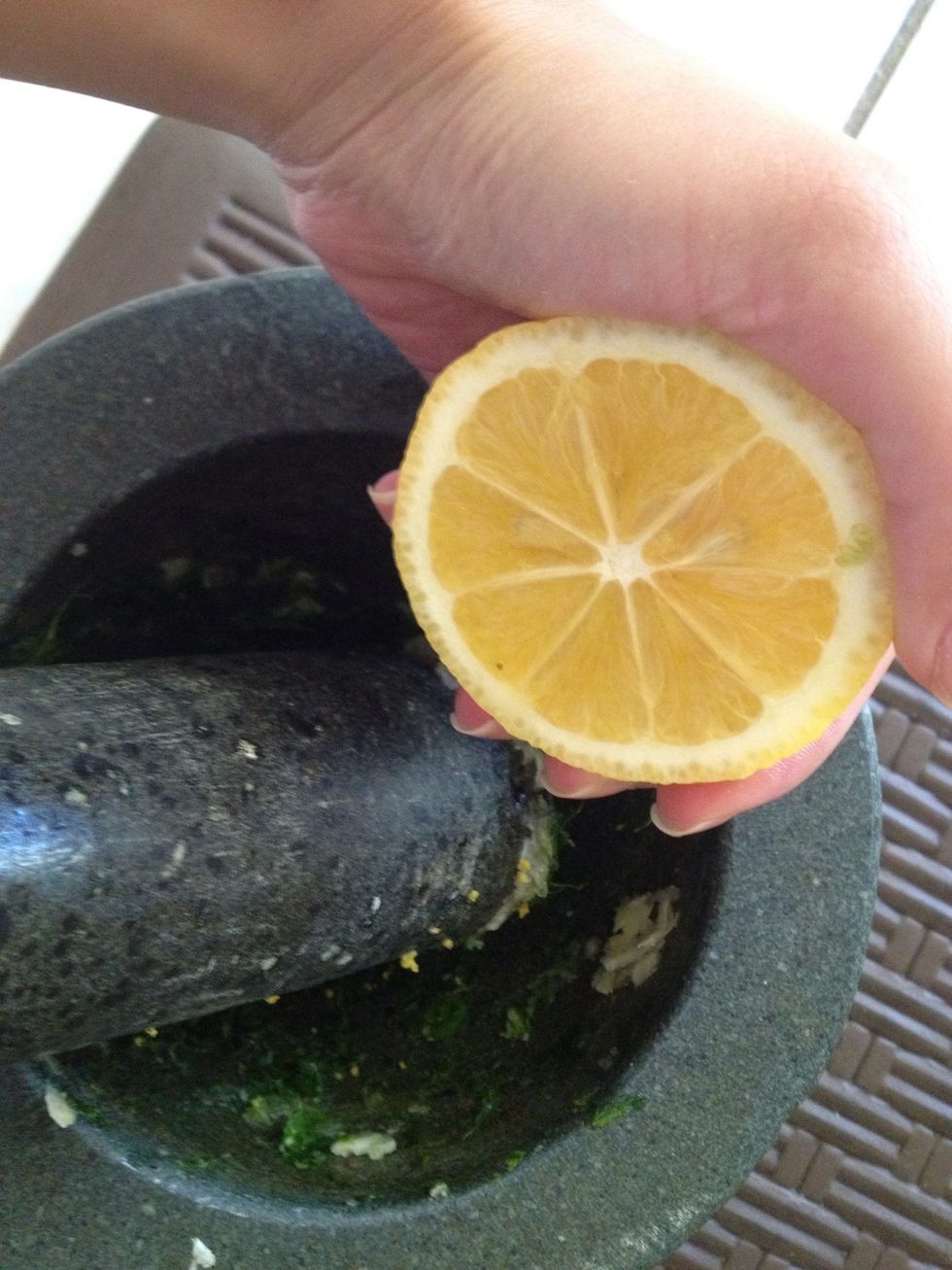 Add half a lemon (preferably lime if you have it!)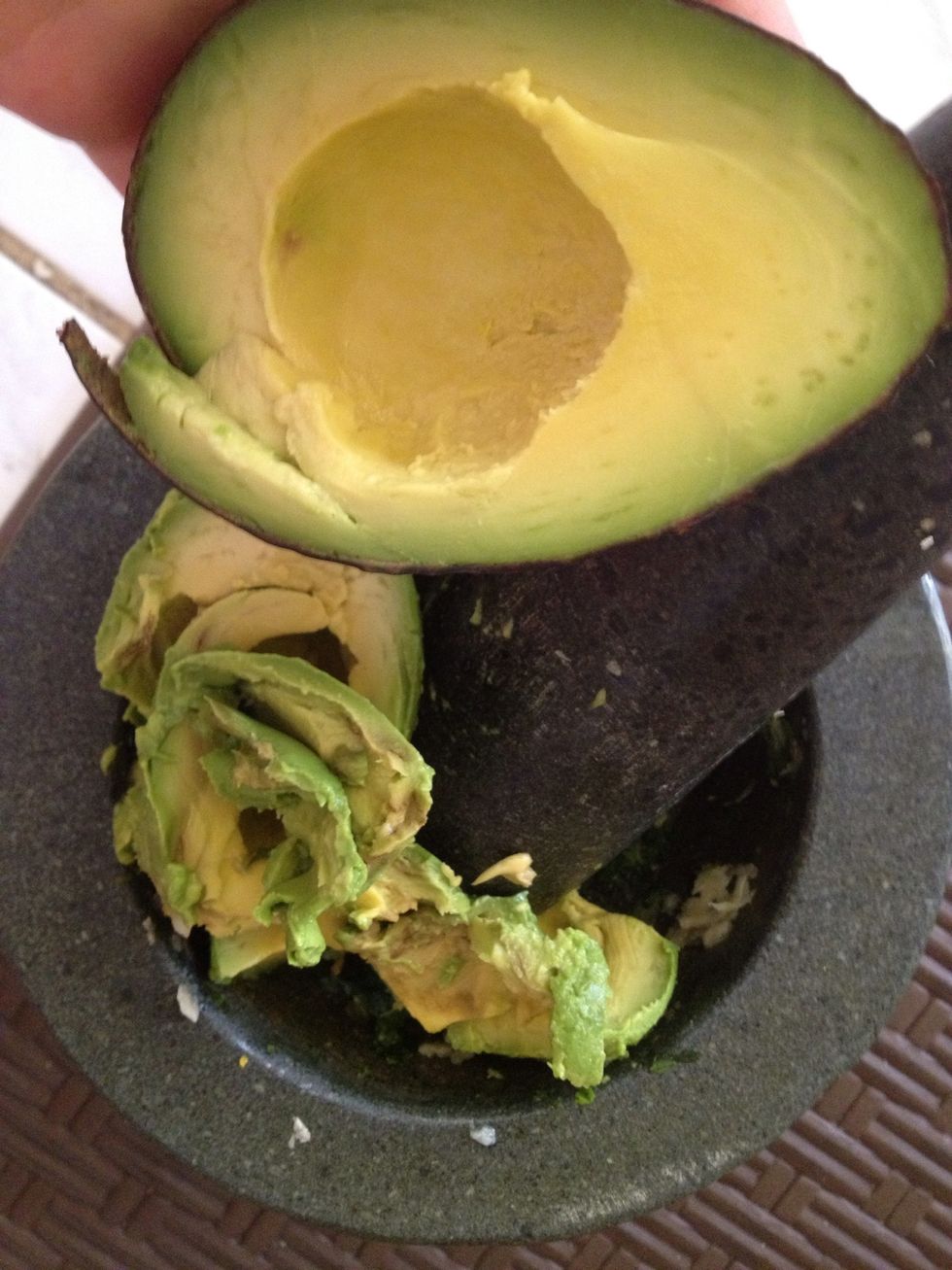 Scoop out two avocados and add to bowl! Mix, mash, mix.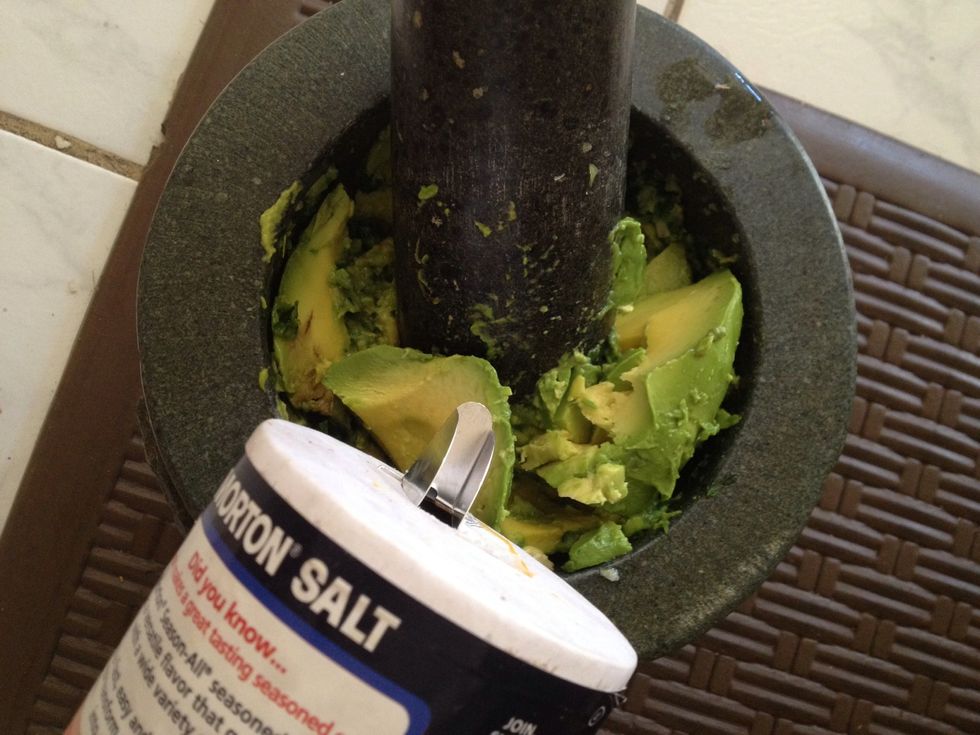 Season with salt- approximately 1 tsp or adjust to taste. Start with less!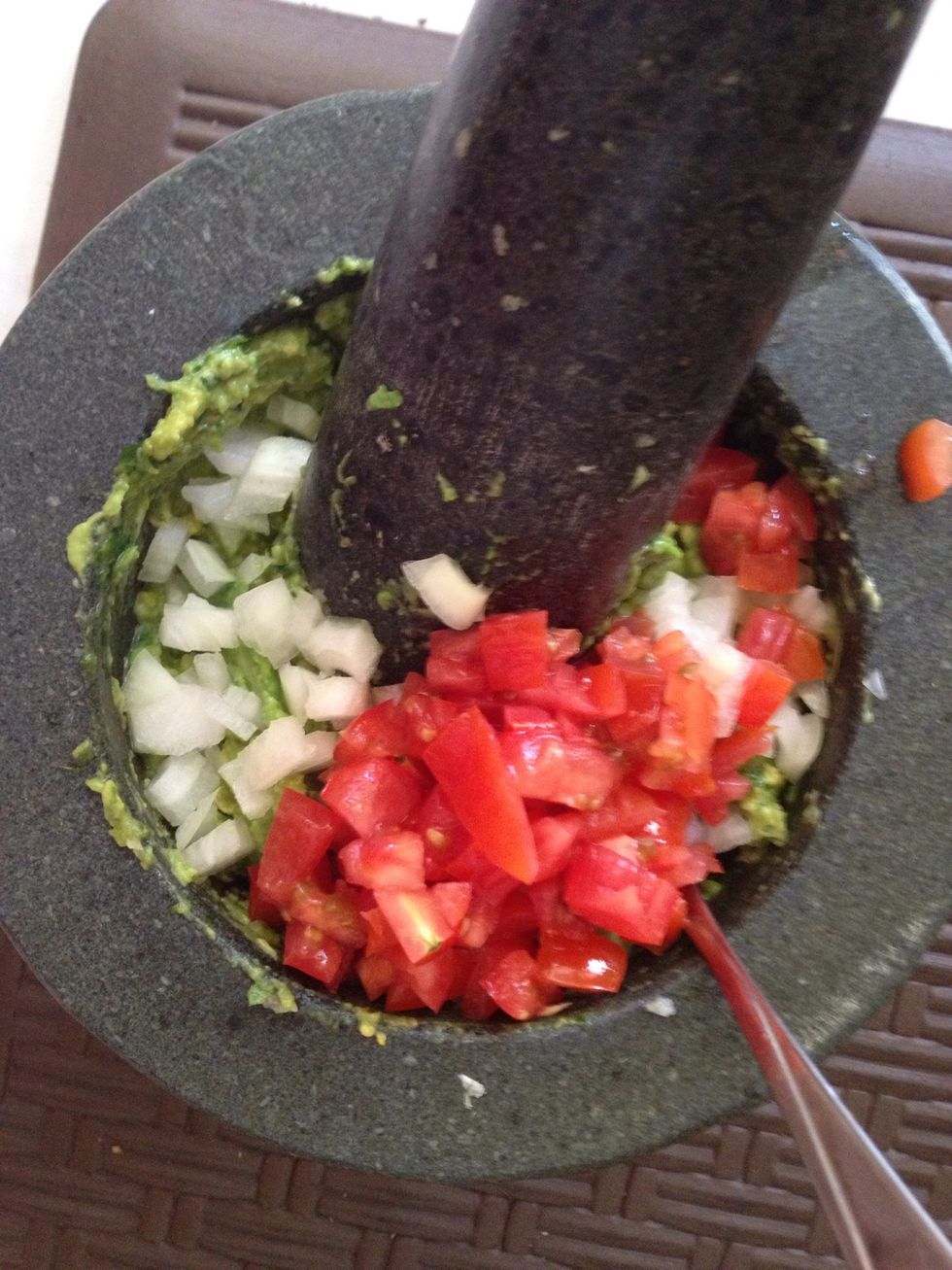 Add chopped onions and tomatoes and combine! Mash a little then use a fork to mix.
Done! Delish!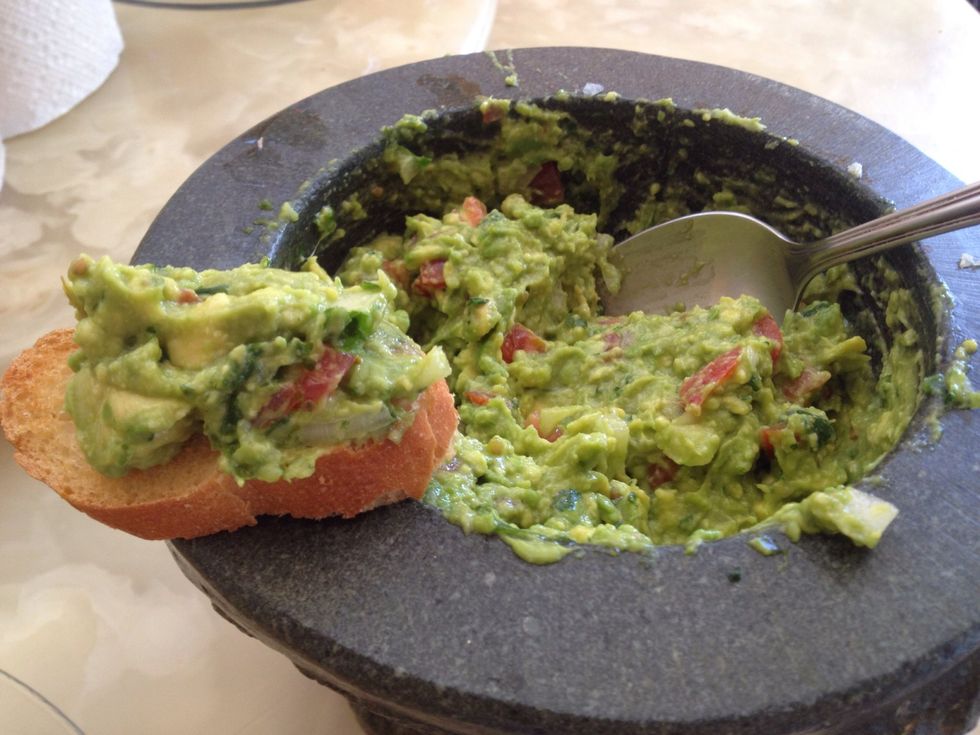 If you don't have chips, try it on a toasted baguette.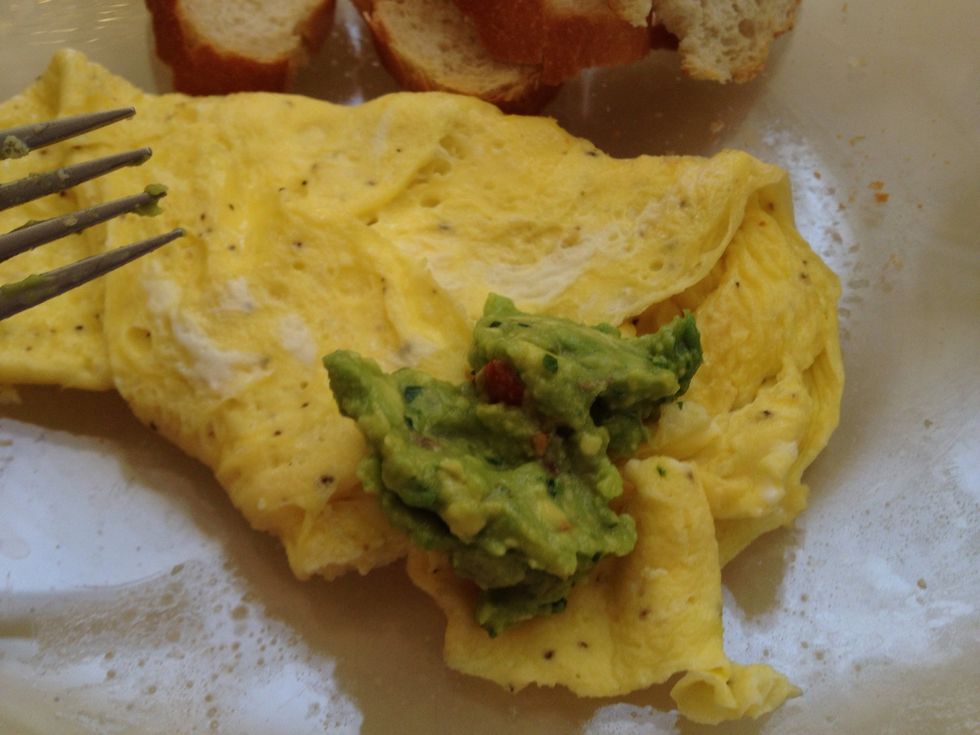 Or on top of an omelette! Guacamole tastes good with anything!
2.0 garlic cloves
2.0 Avocados
1/2 Chopped onions
1/2 Chopped tomatoes
Salt
1/2 Lime or lemon
Cilantro