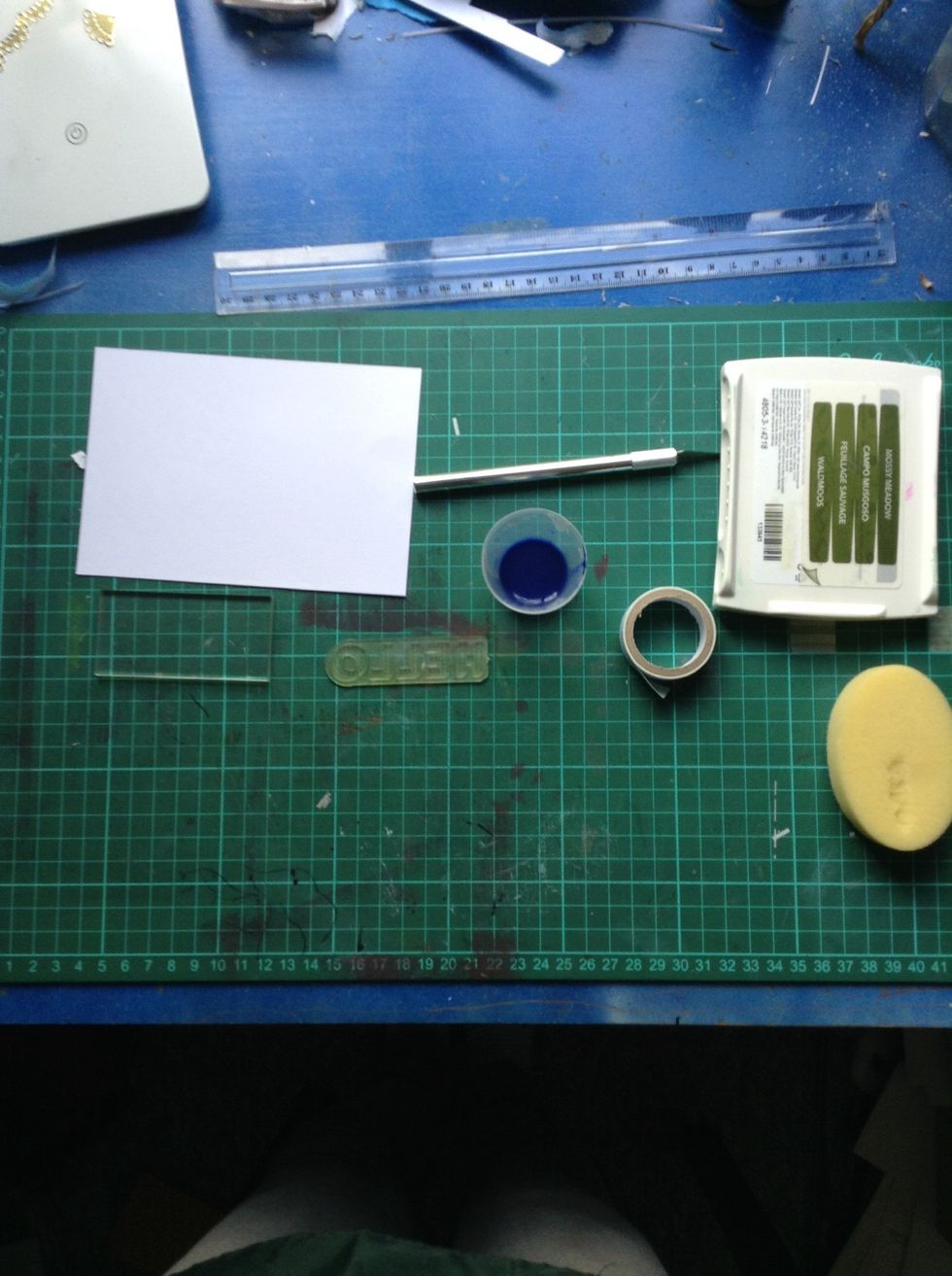 A nice picture of the supplies used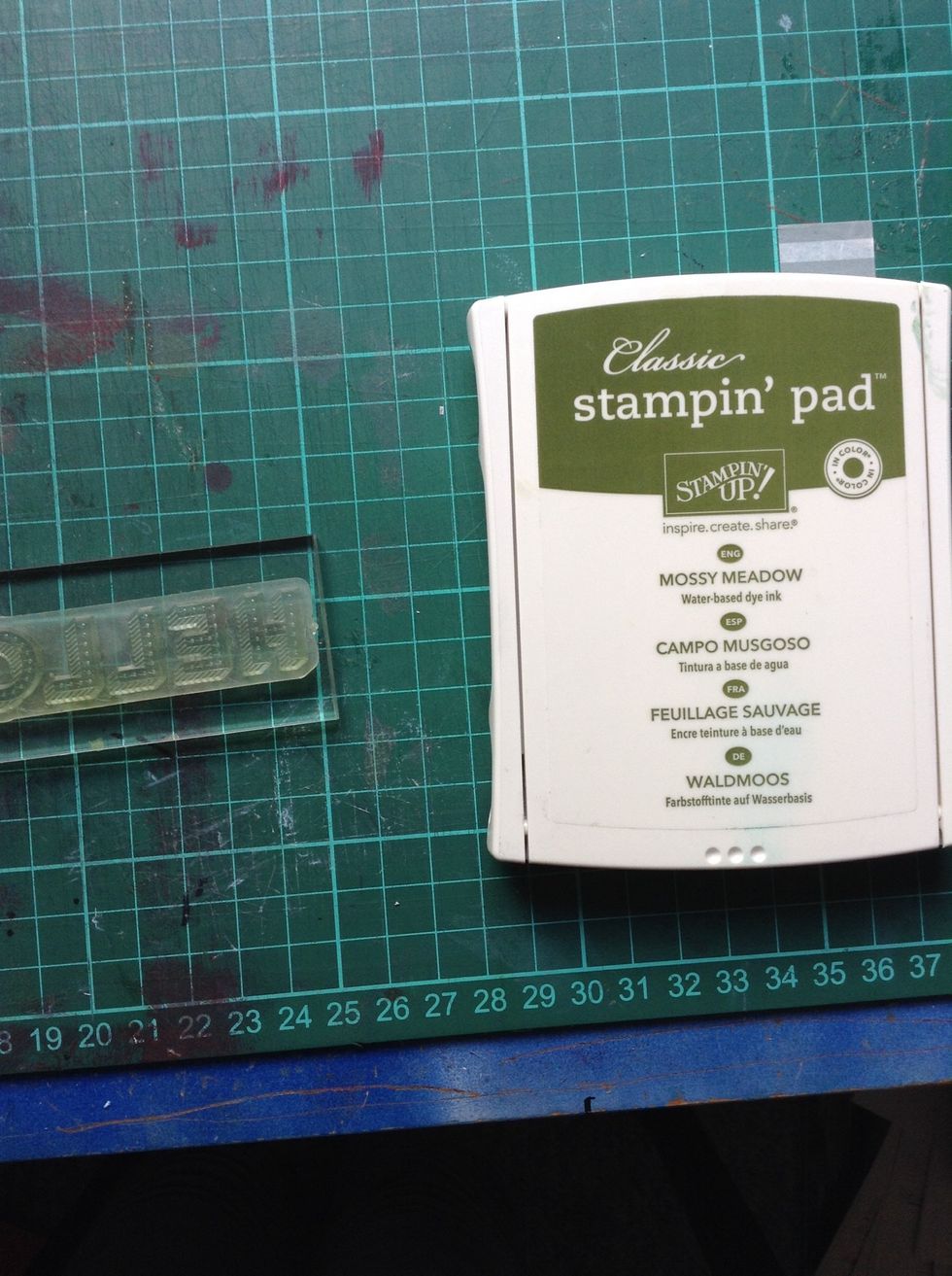 Take your greeting stamp of choice (preferably one with blocky letters) and ink up. I used Stampin' up ink pad - mossy meadow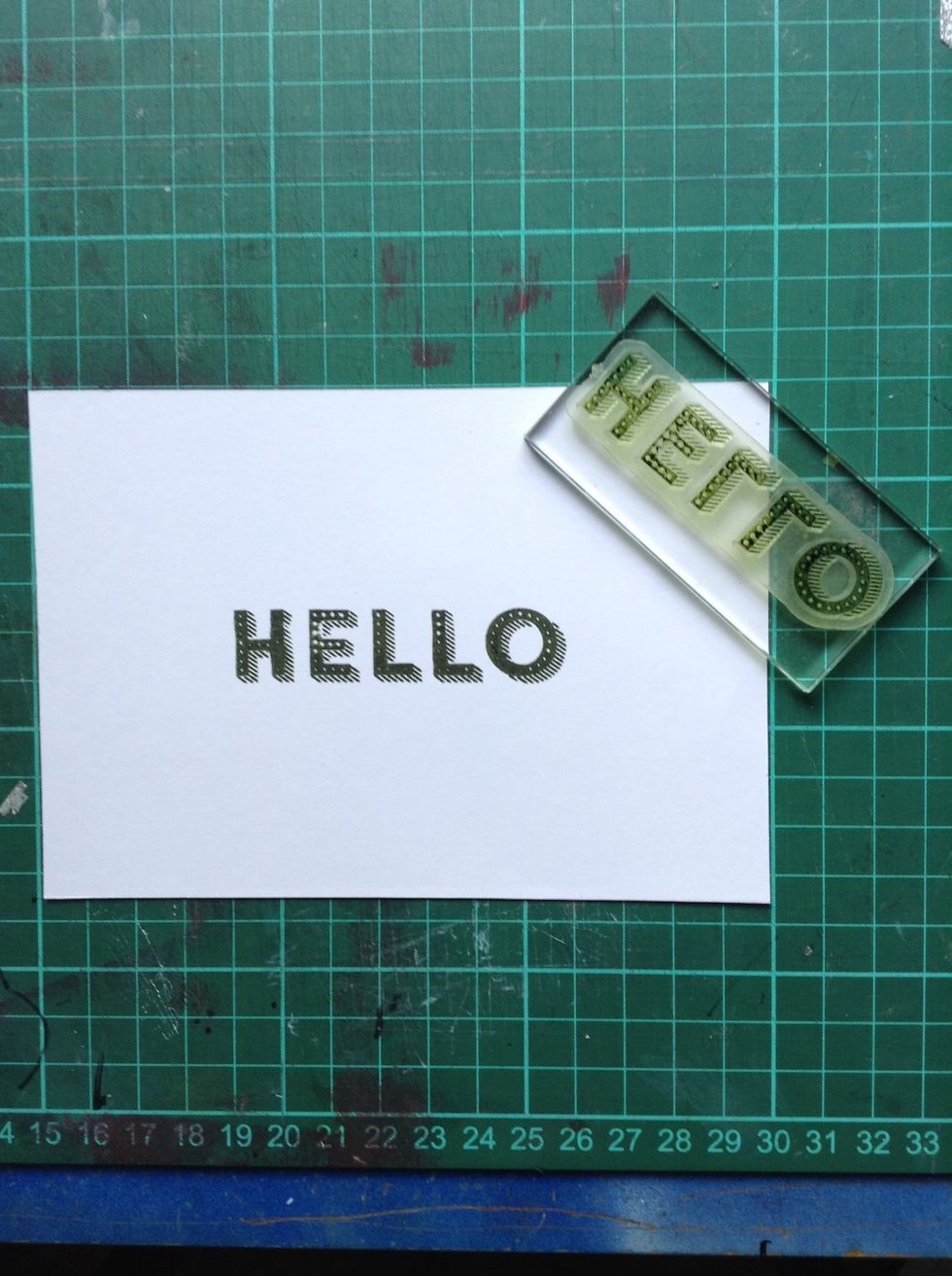 Stamp onto card stock and set aside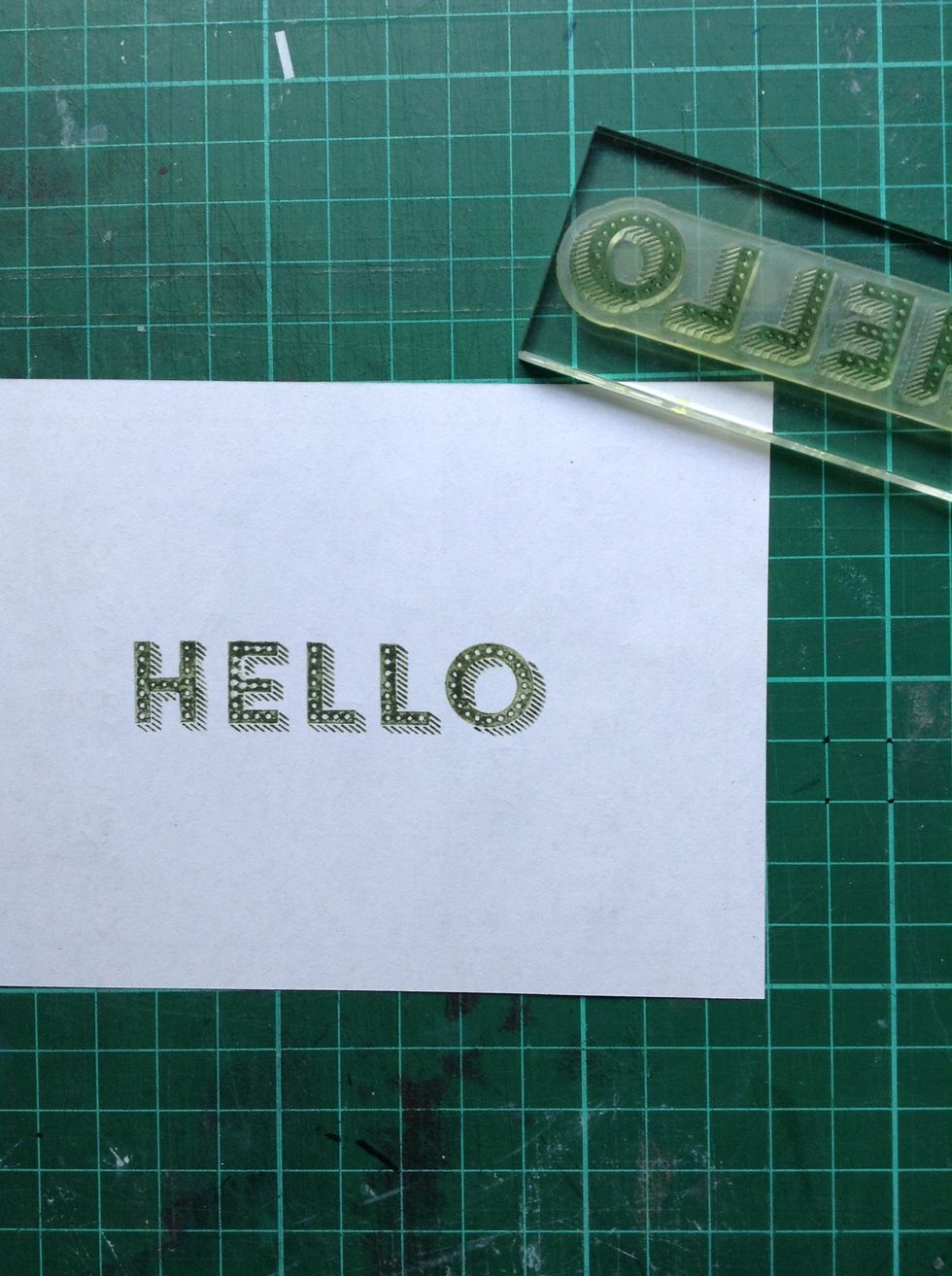 On a scrap piece of paper, stamp the greeting again and ready your washi tape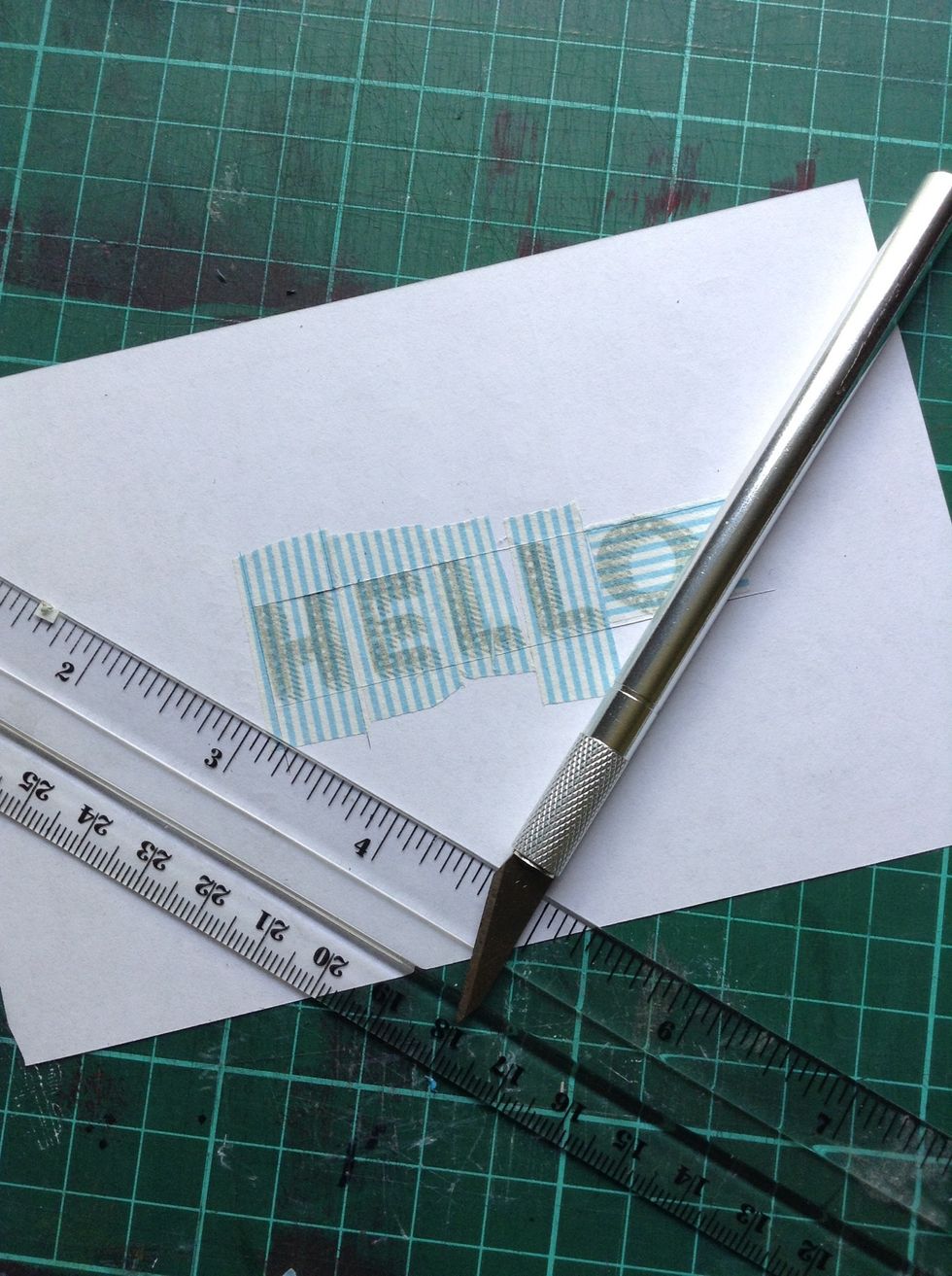 Cover each letter and cut out carefully. I used washi tape because it comes off easily and can be seen through. This step is fiddly and time consuming- you have been warned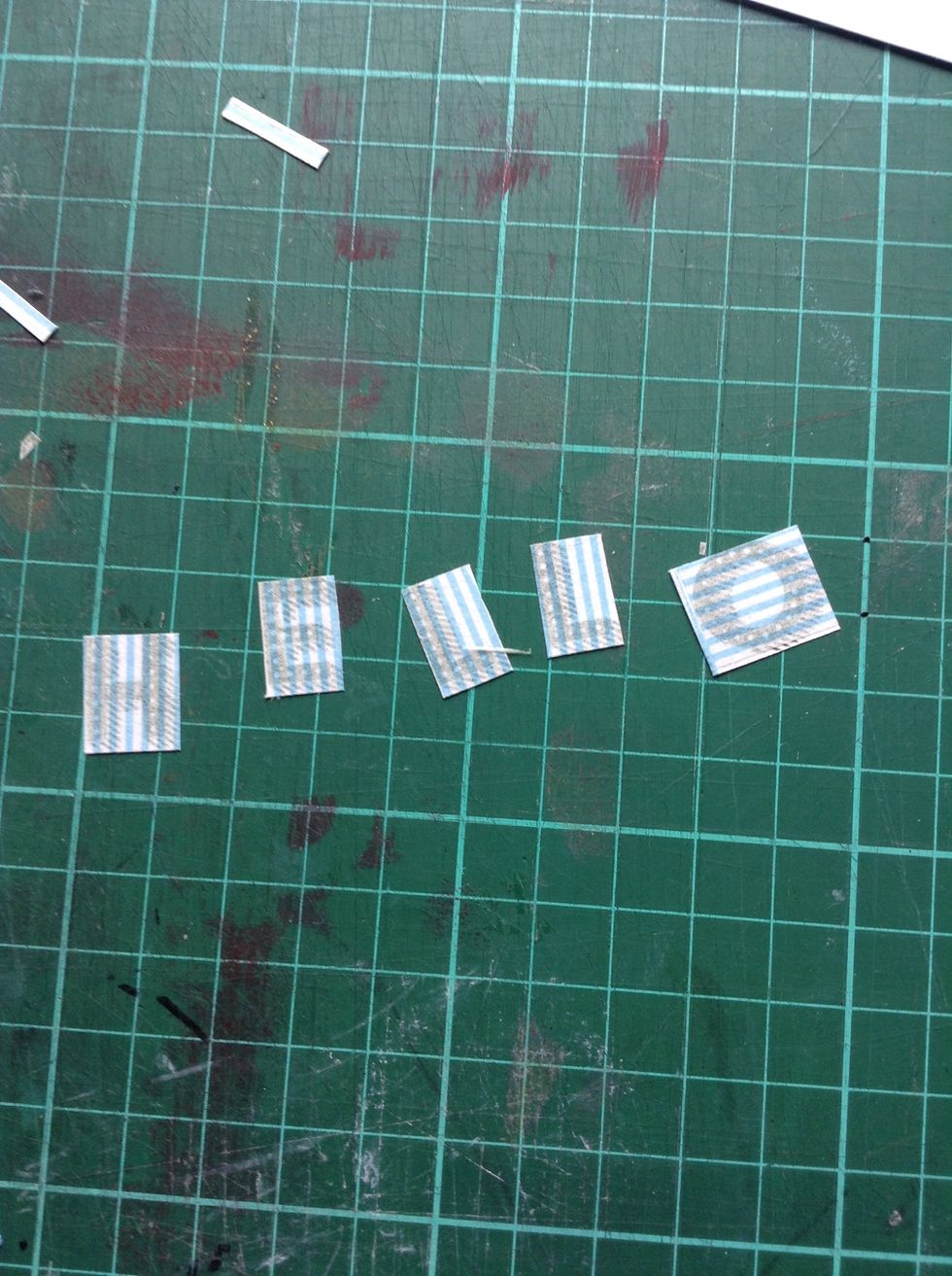 In the process...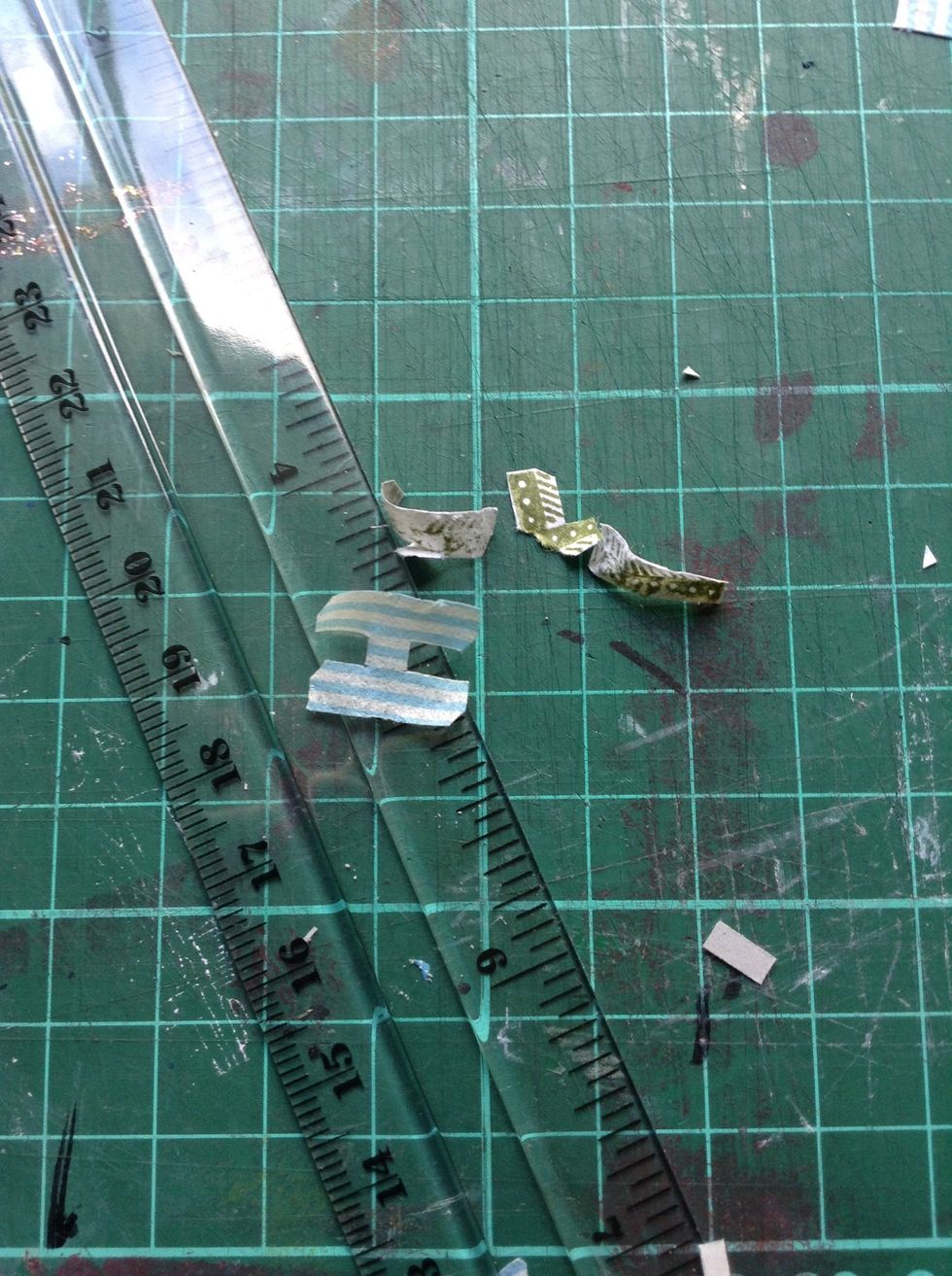 Once you have cut out a letter, carefully peel off the washi tape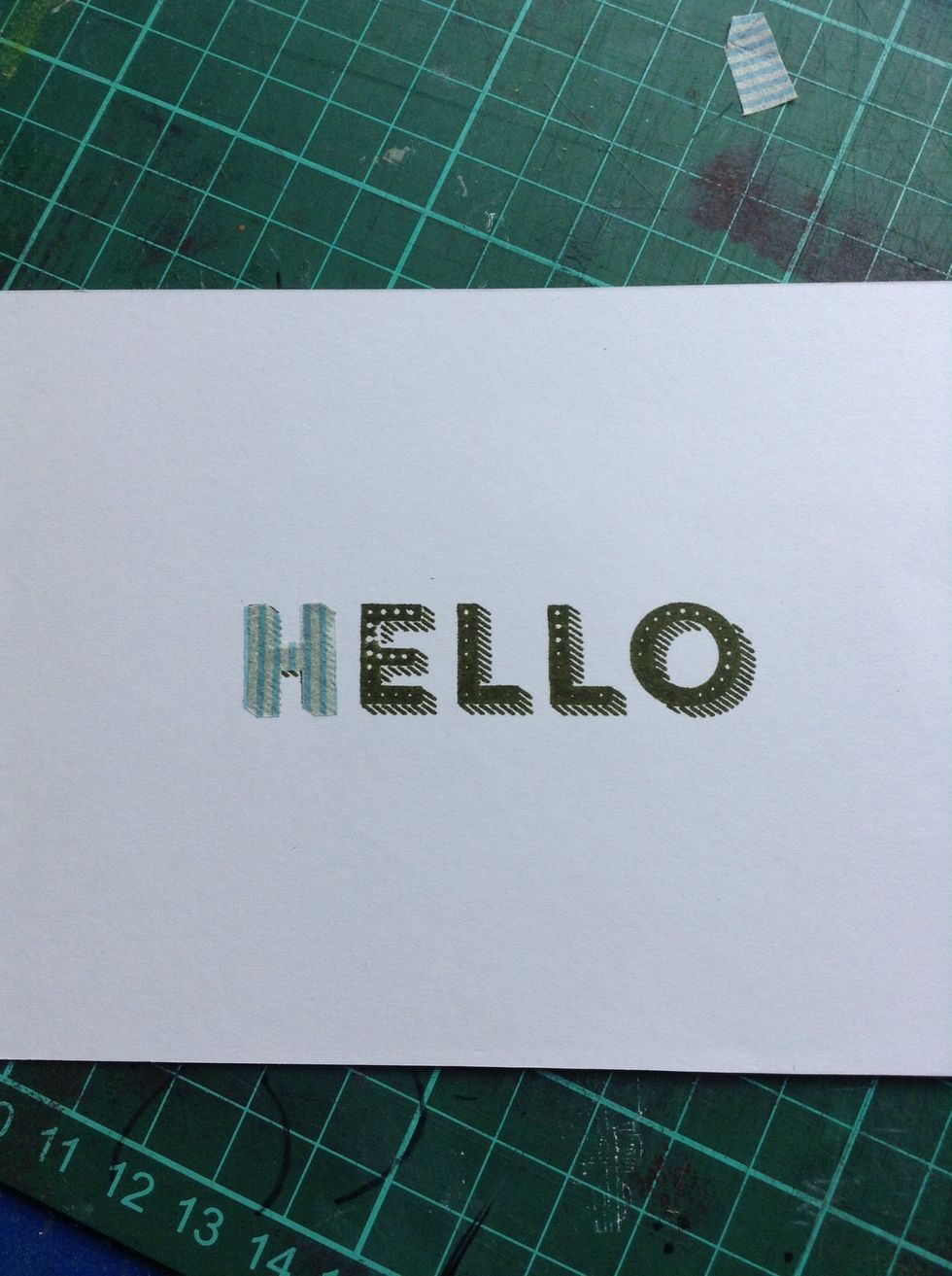 Lay the washi tape piece over the stamped image on your original card stock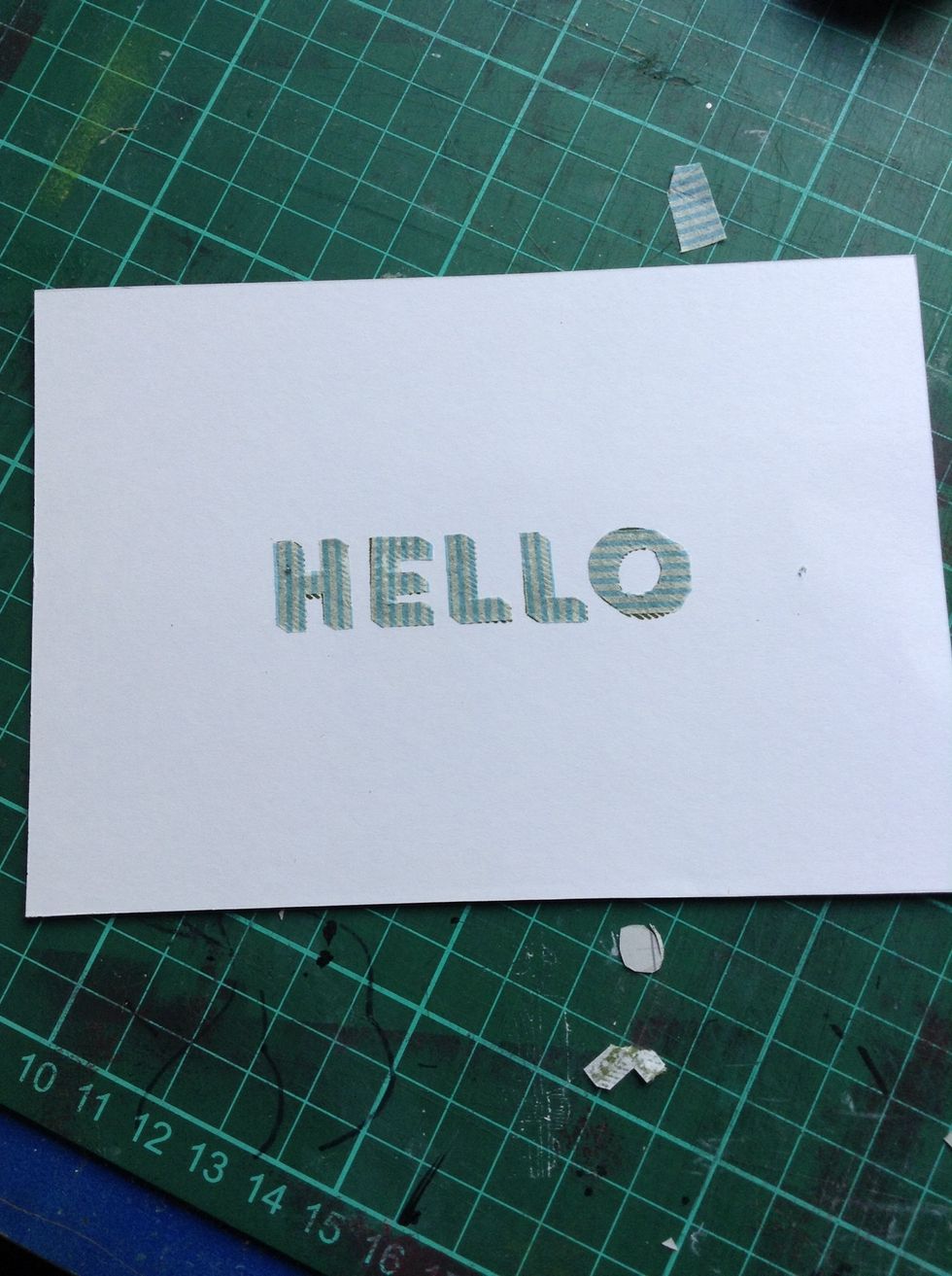 All the letters... You were warned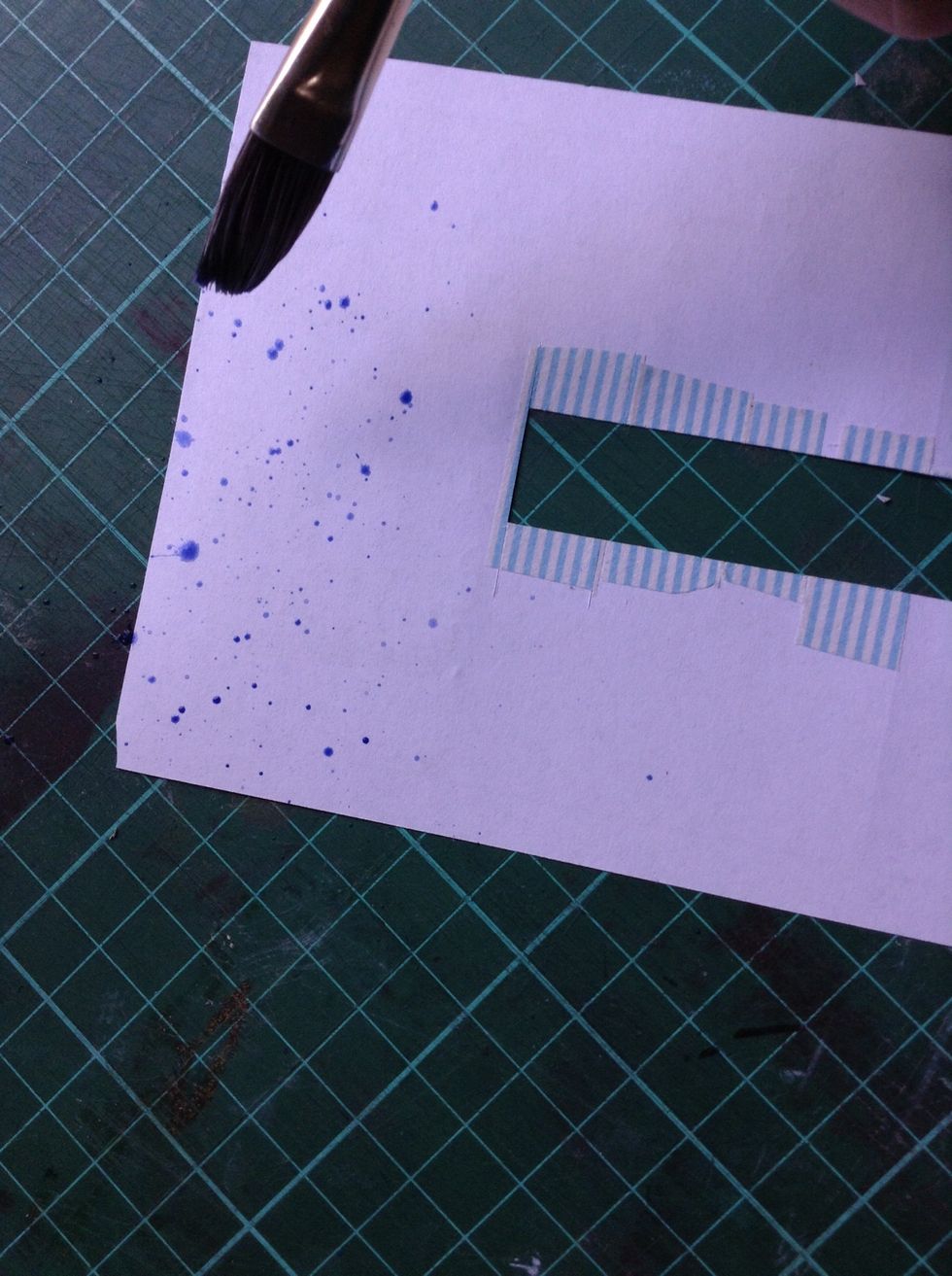 Take your paint brush and watercolour paint and practice flicking the water so it lands artistically.
Get ready...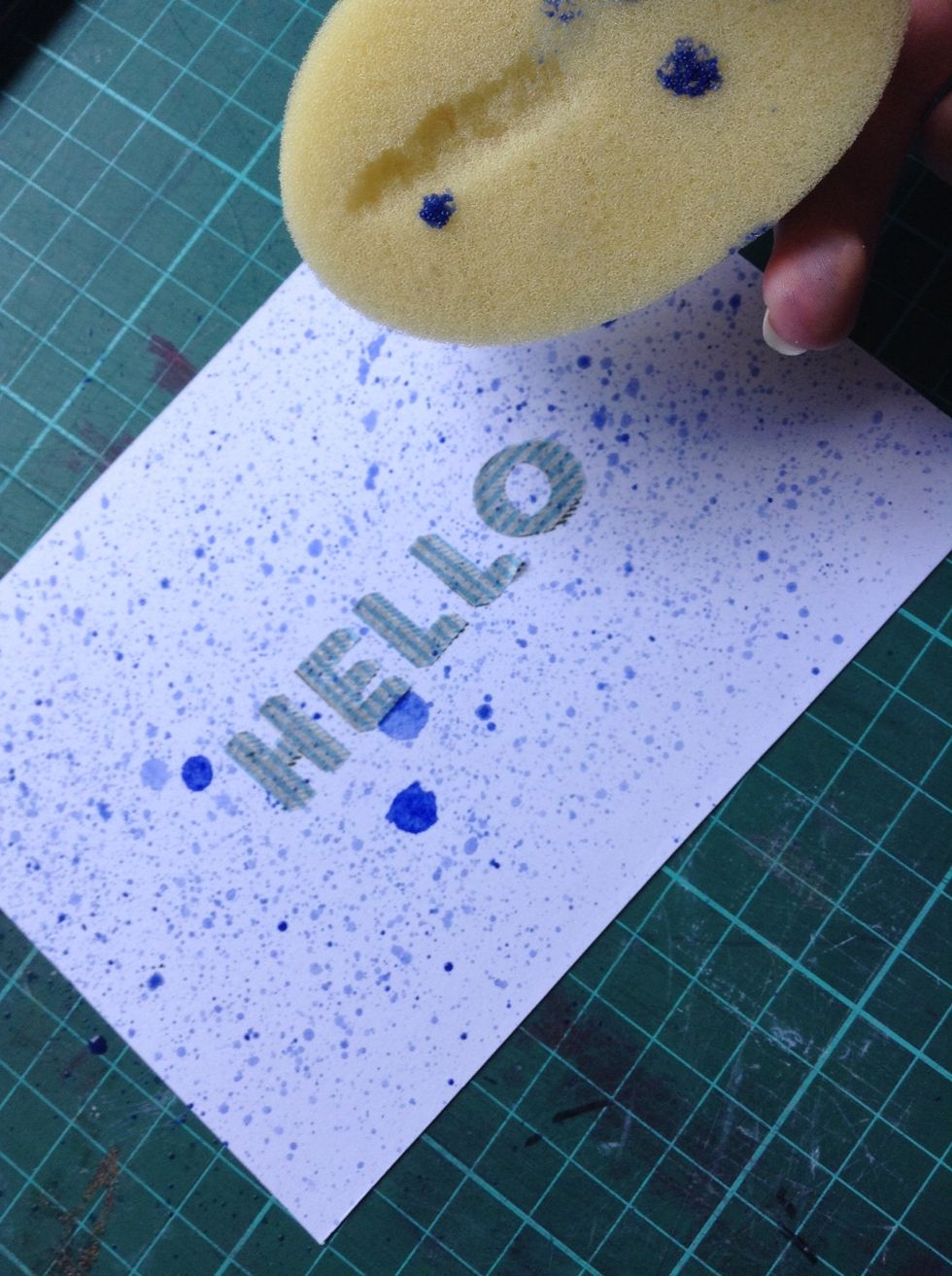 Swish and flick the paint brush until your card stock has been covered. You can use a sponge to quickly dab off any excess water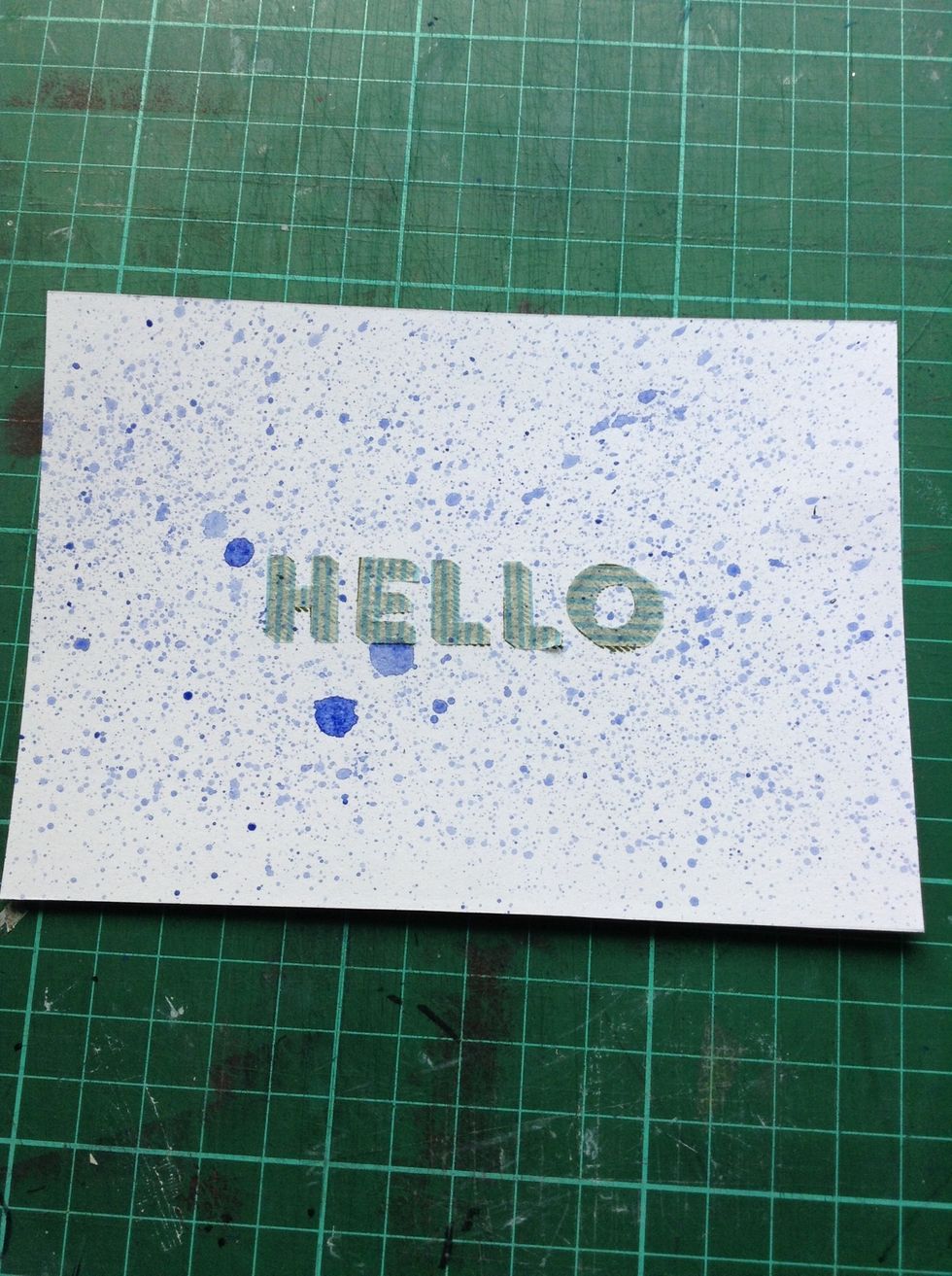 After the paint is all flicked, you can either peel off the letters or add another colour
Like so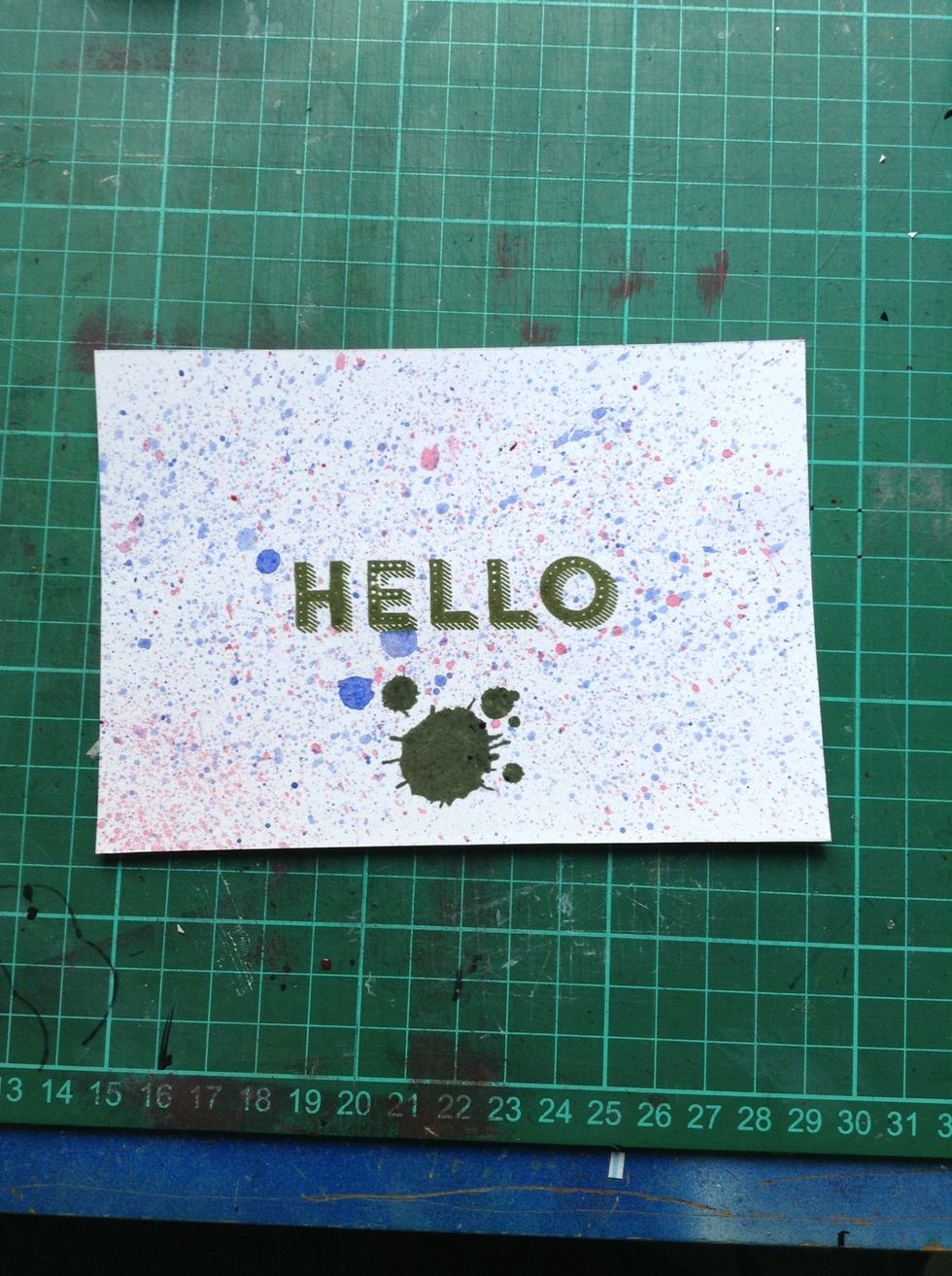 And if you're feeling especially enthusiastic, you can add other embellishments of your choice.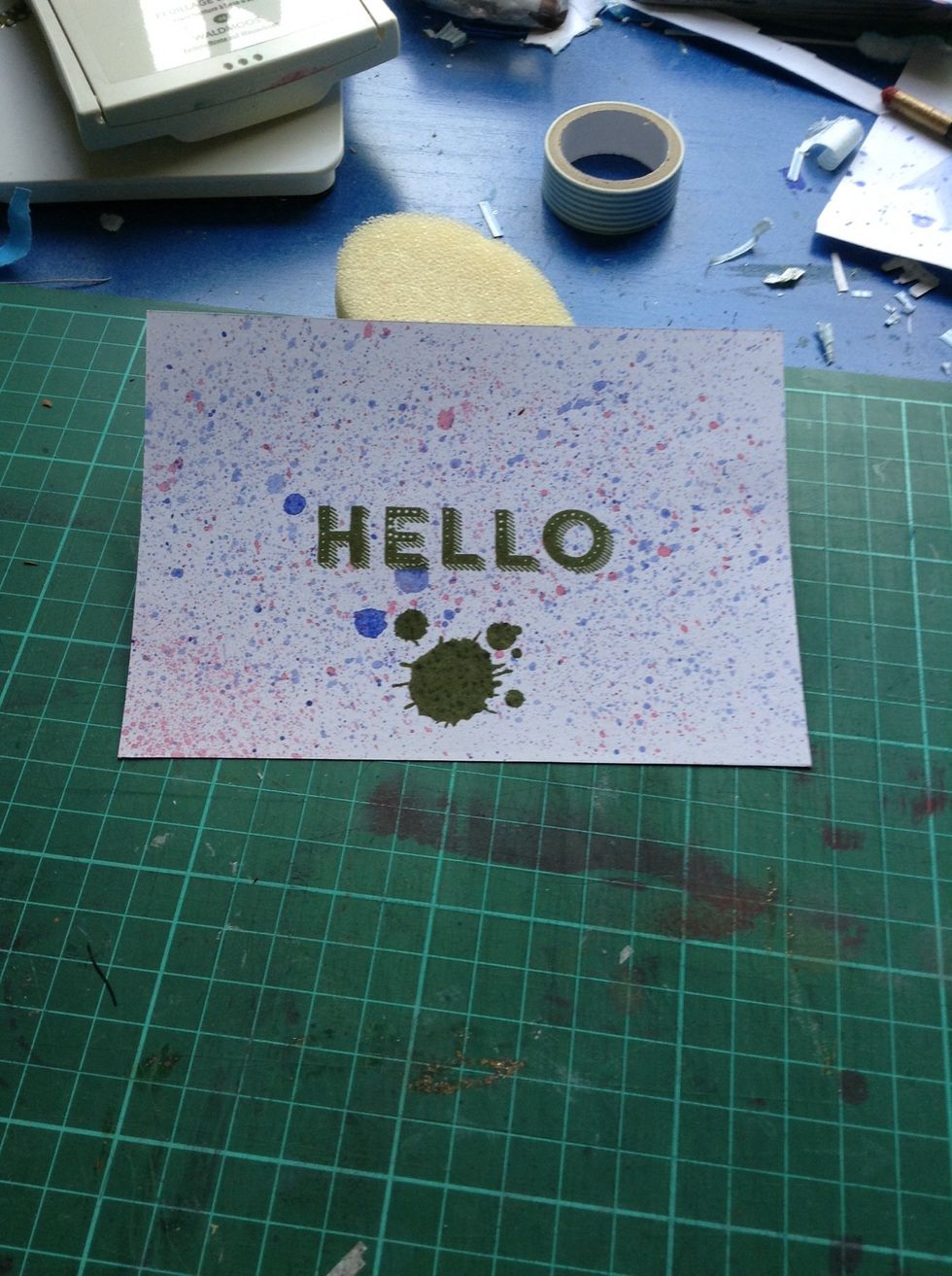 Ta da! This is a veeery simple card, but as it is my first Snapguide, I thought I'd start easy. Thanks!!
1.0 craft kinfe
1.0 Paint brush/sponge
1.0 Roll of washi tape
1.0 Ink pad
1.0 Greeting stamp
2.0 Water colour paint colours