Make a Simple Friendship Bracelets
10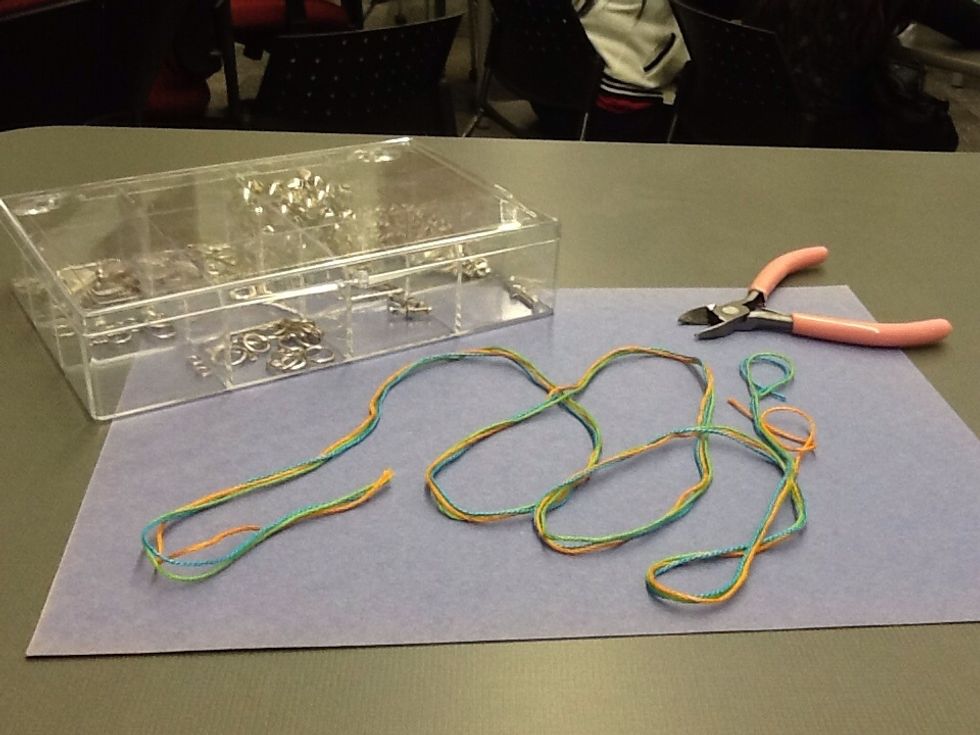 Materials: embroidery threads (three colours of your choice each 4ft in length)
Put the 3 strands of thread through a small metal ring
If you like, you may add more rings for more bling! Both sides of the thread should be even.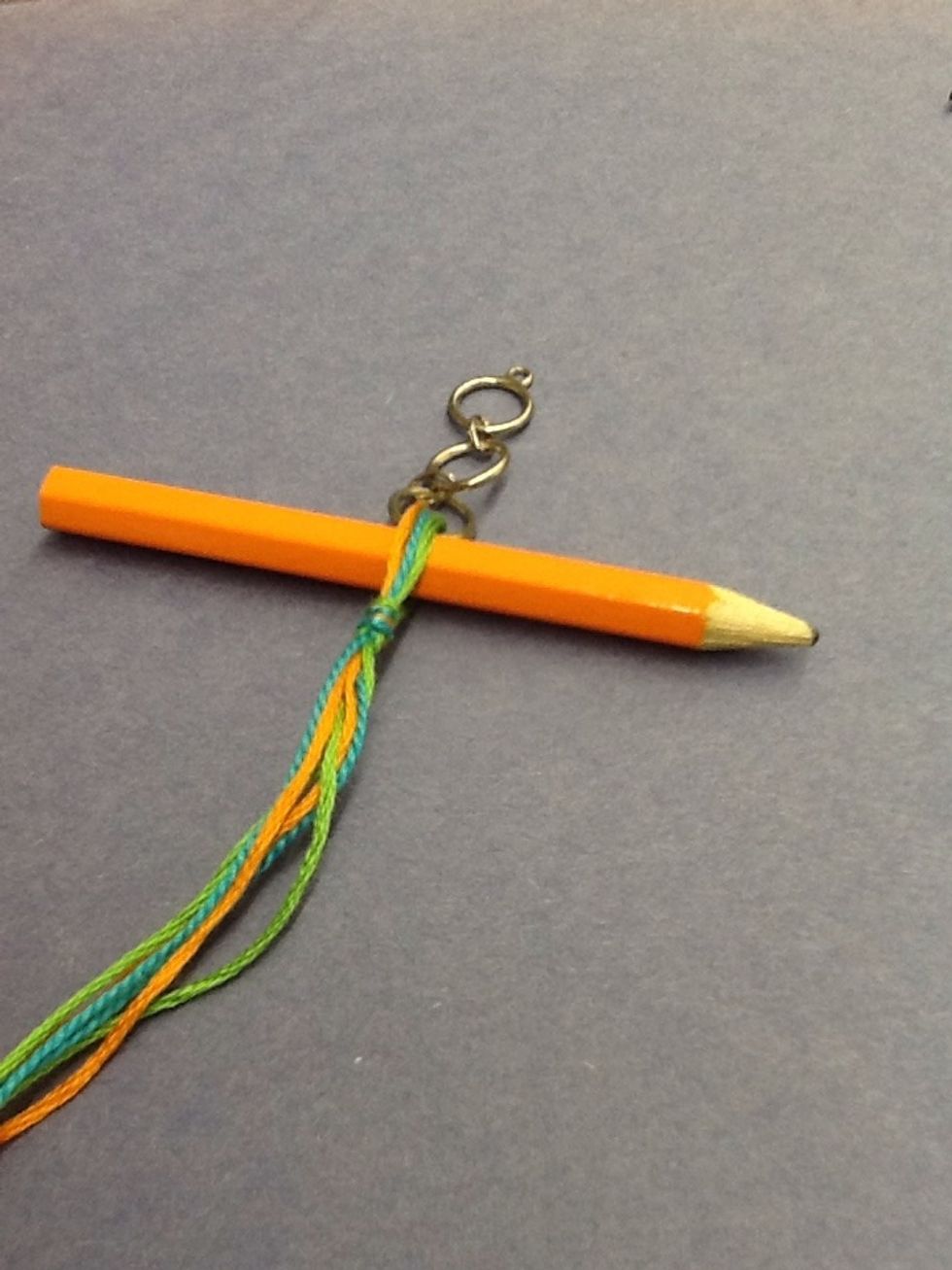 Divide the threads evenly and put a pencil in the middle, then tie a knot.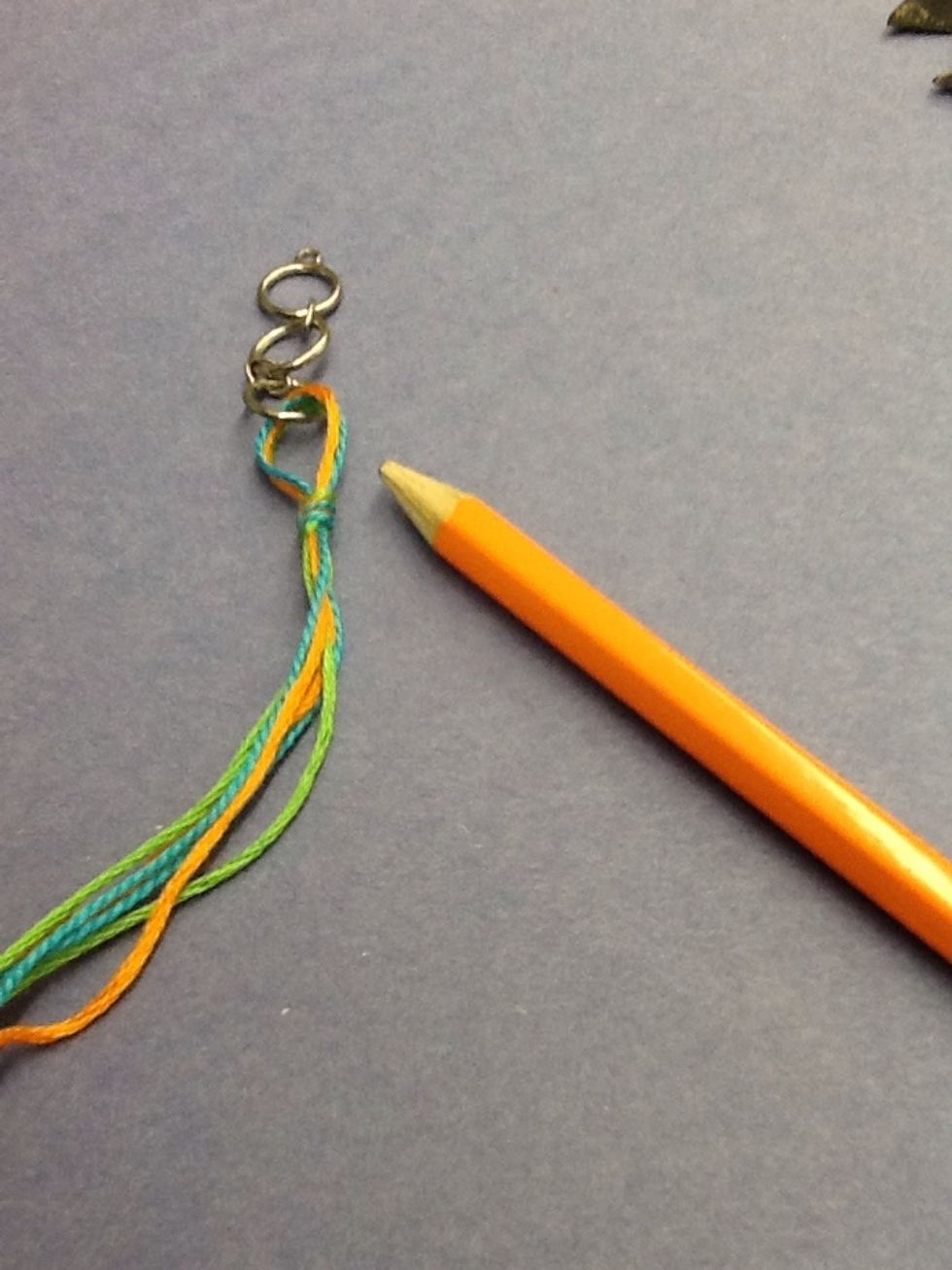 Slide out the pencil and now you have a loop.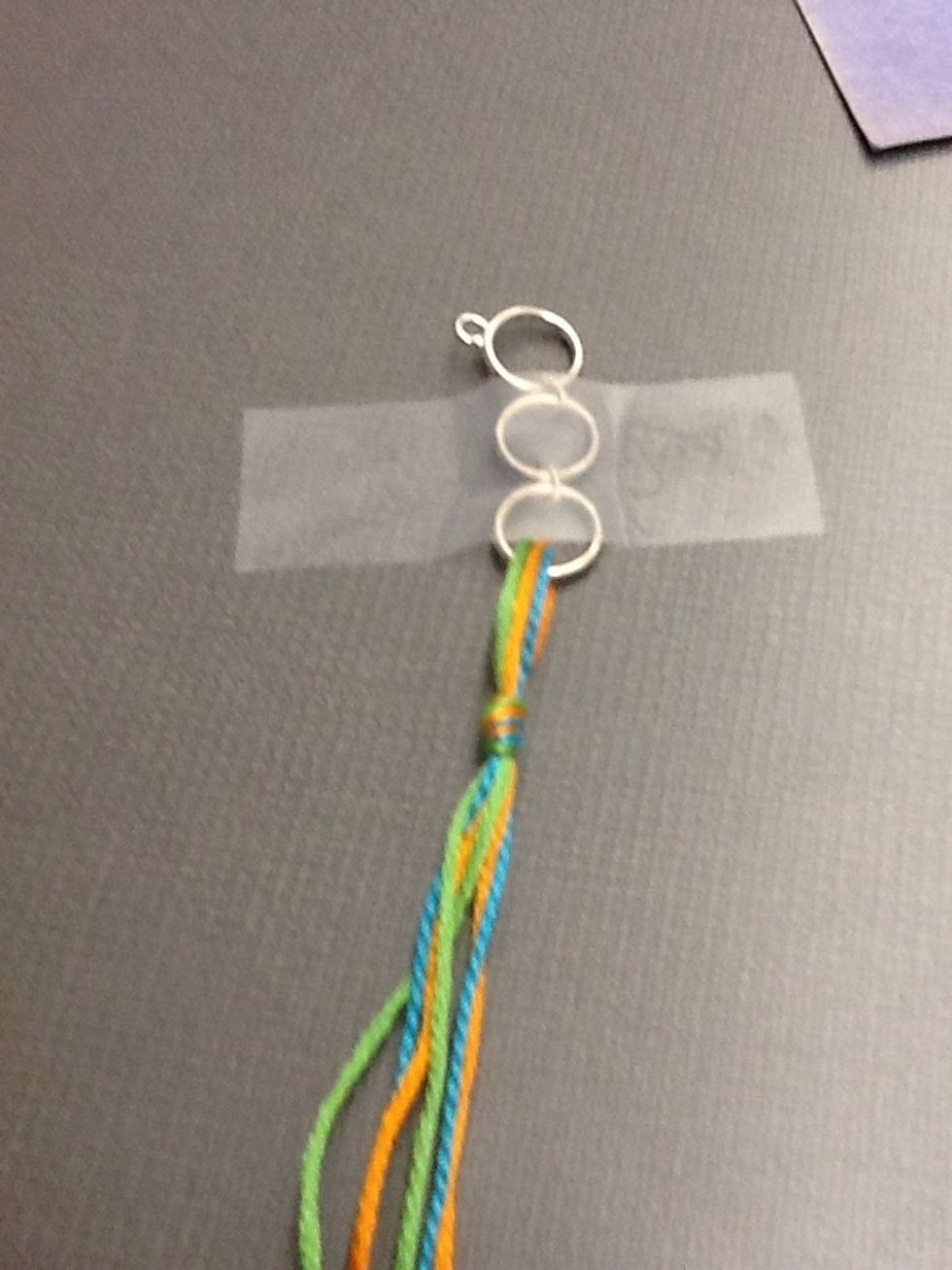 Tape down the ring or rings. Secure them to a table or any flat surface.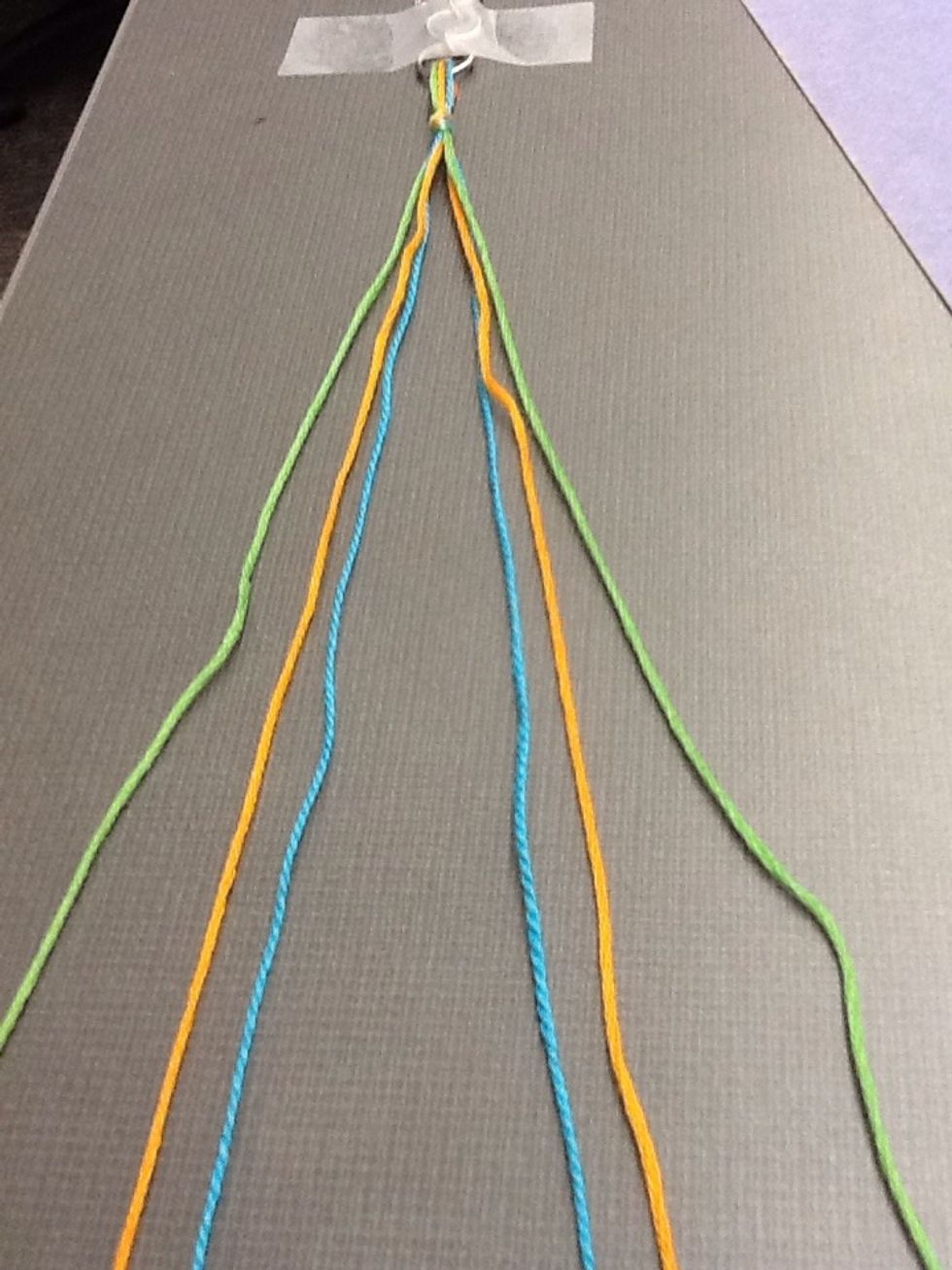 Divide the thread evenly with three colours on each side. Make sure the colours are in the same order for both sides - as if it was mirrored.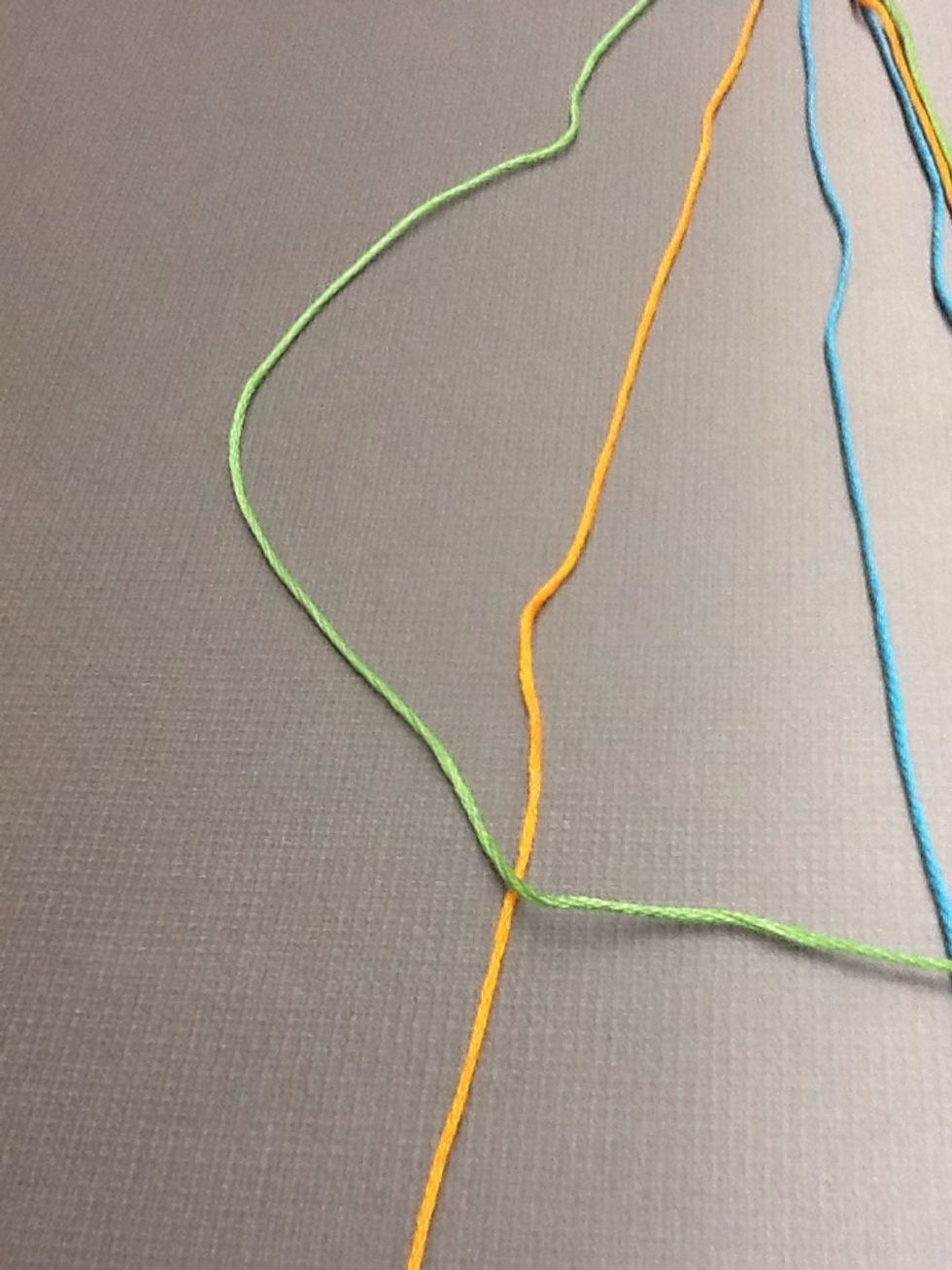 Working from the outside in, put the very first colour on the outside (green), over the string beside it (orange)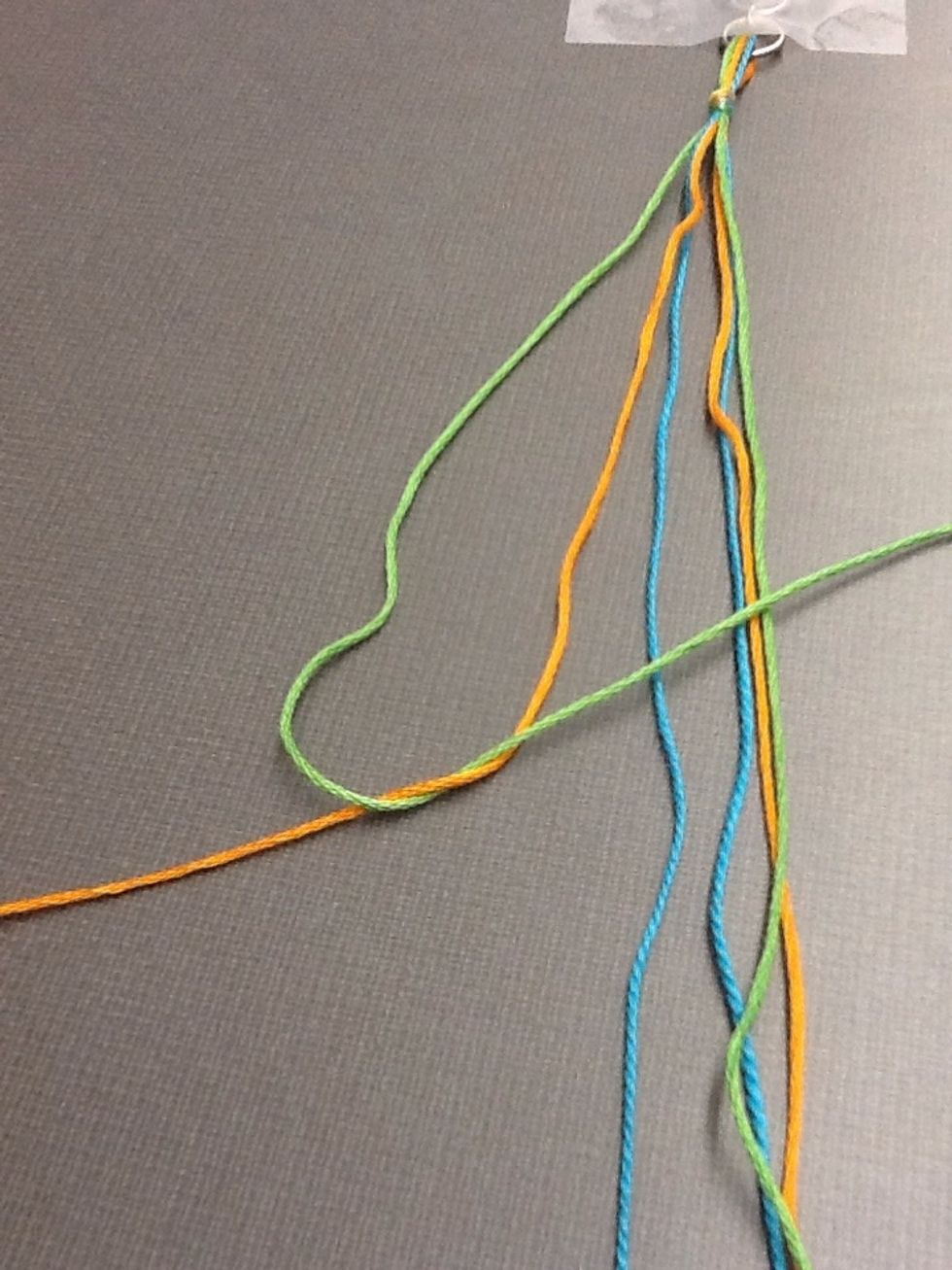 Then tie a knot and pull the string up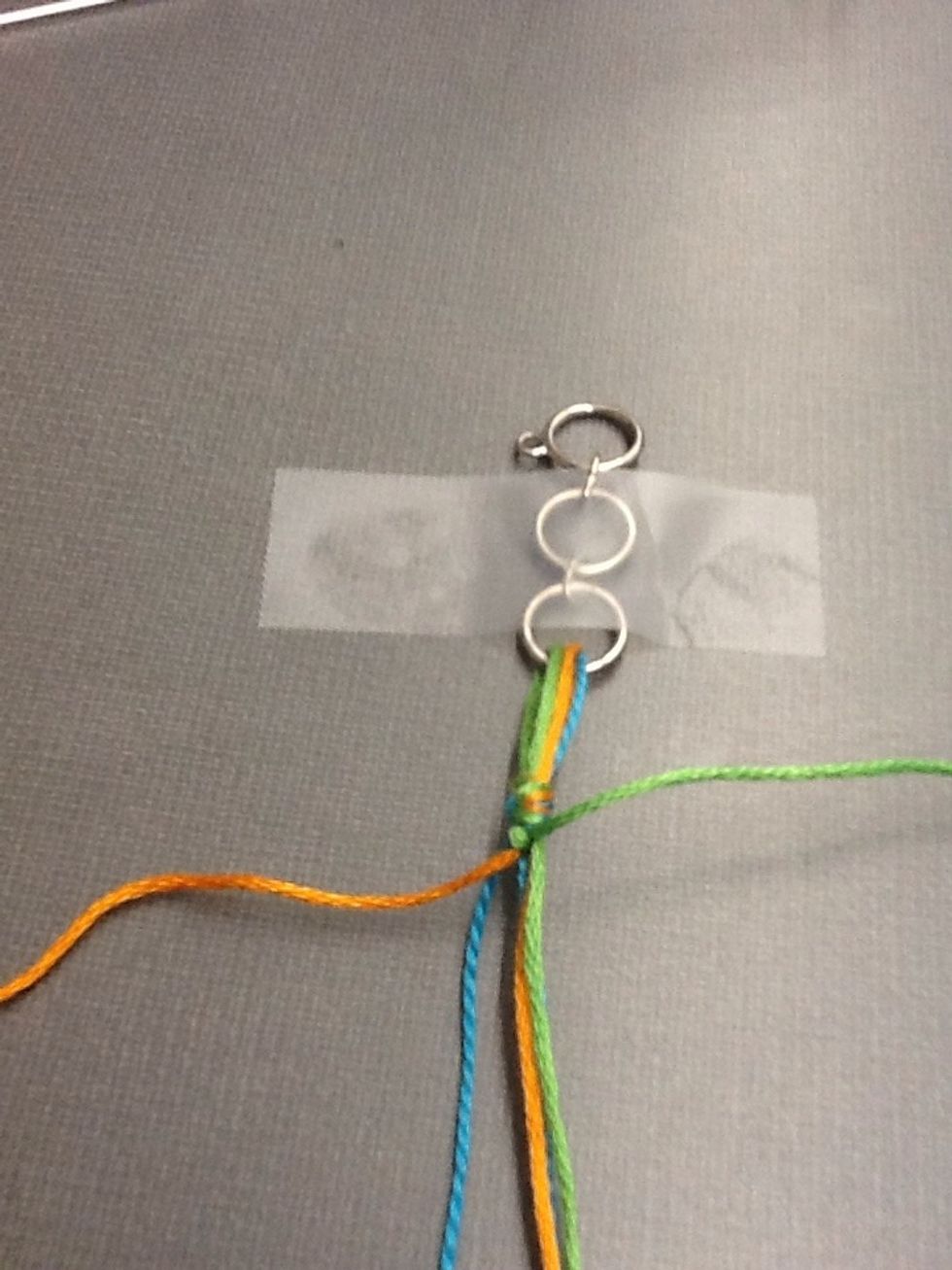 Make sure the knot reaches the very top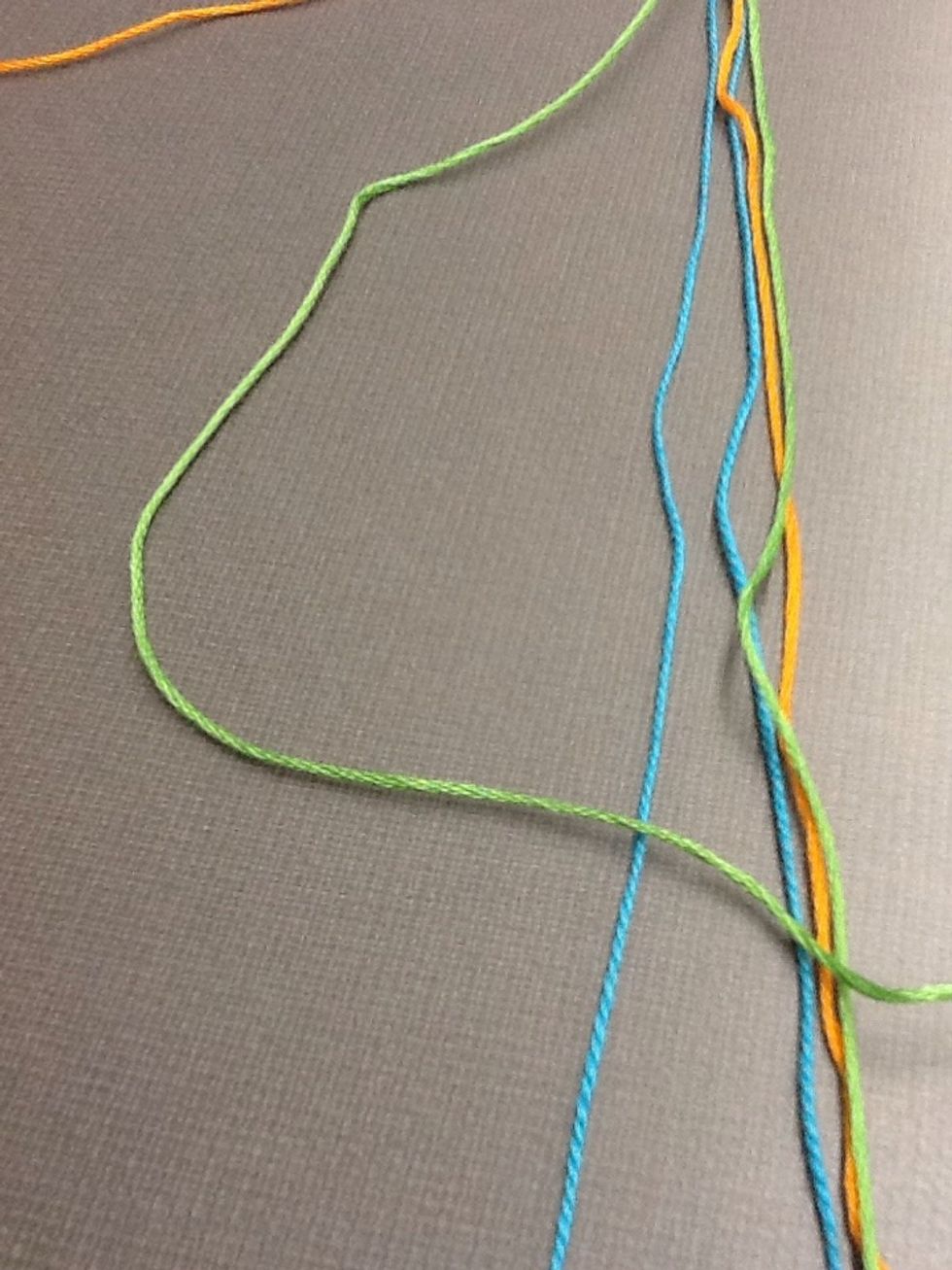 Then put the the first colour(green) over the third string(blue)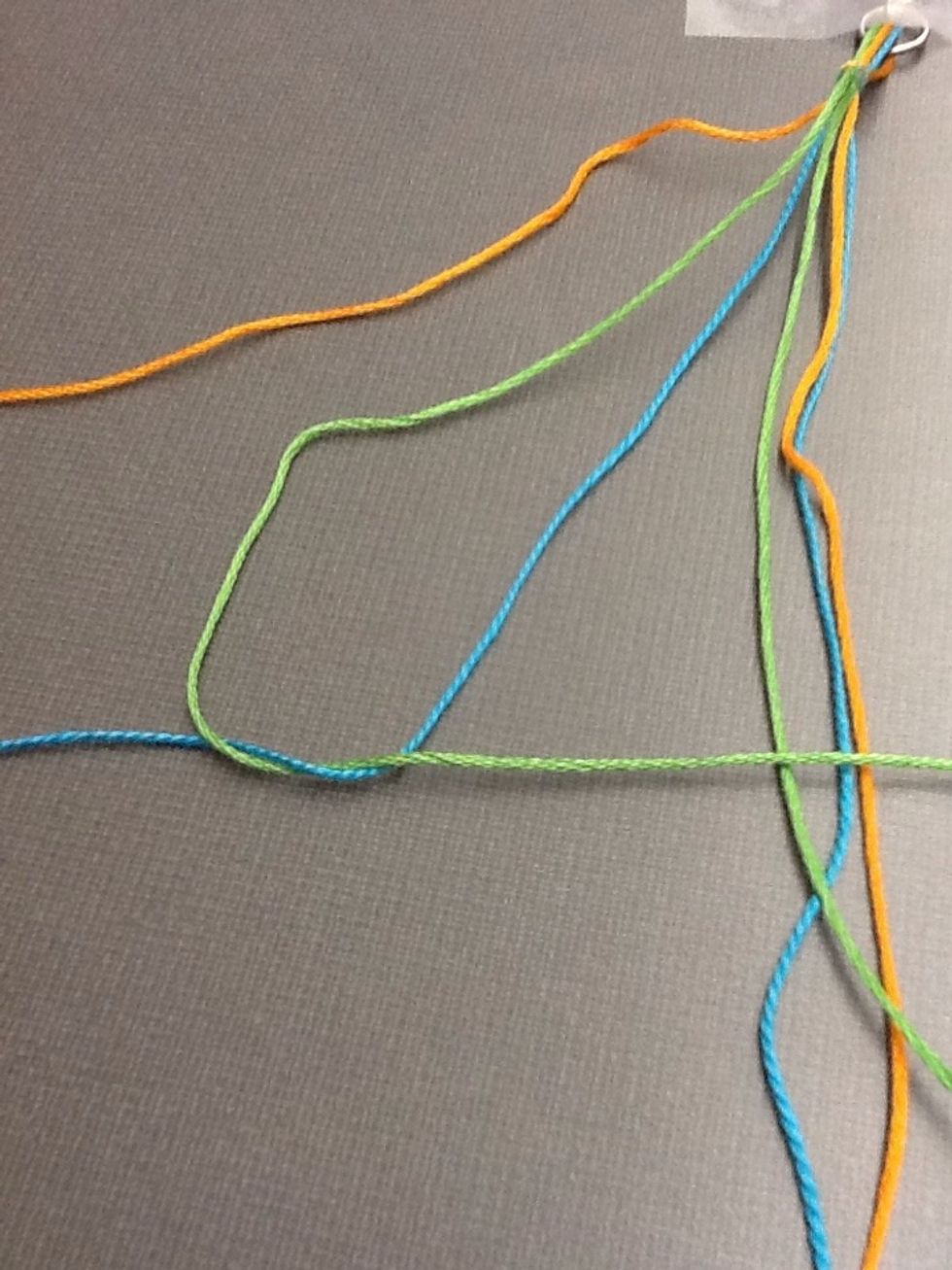 Then tie a knot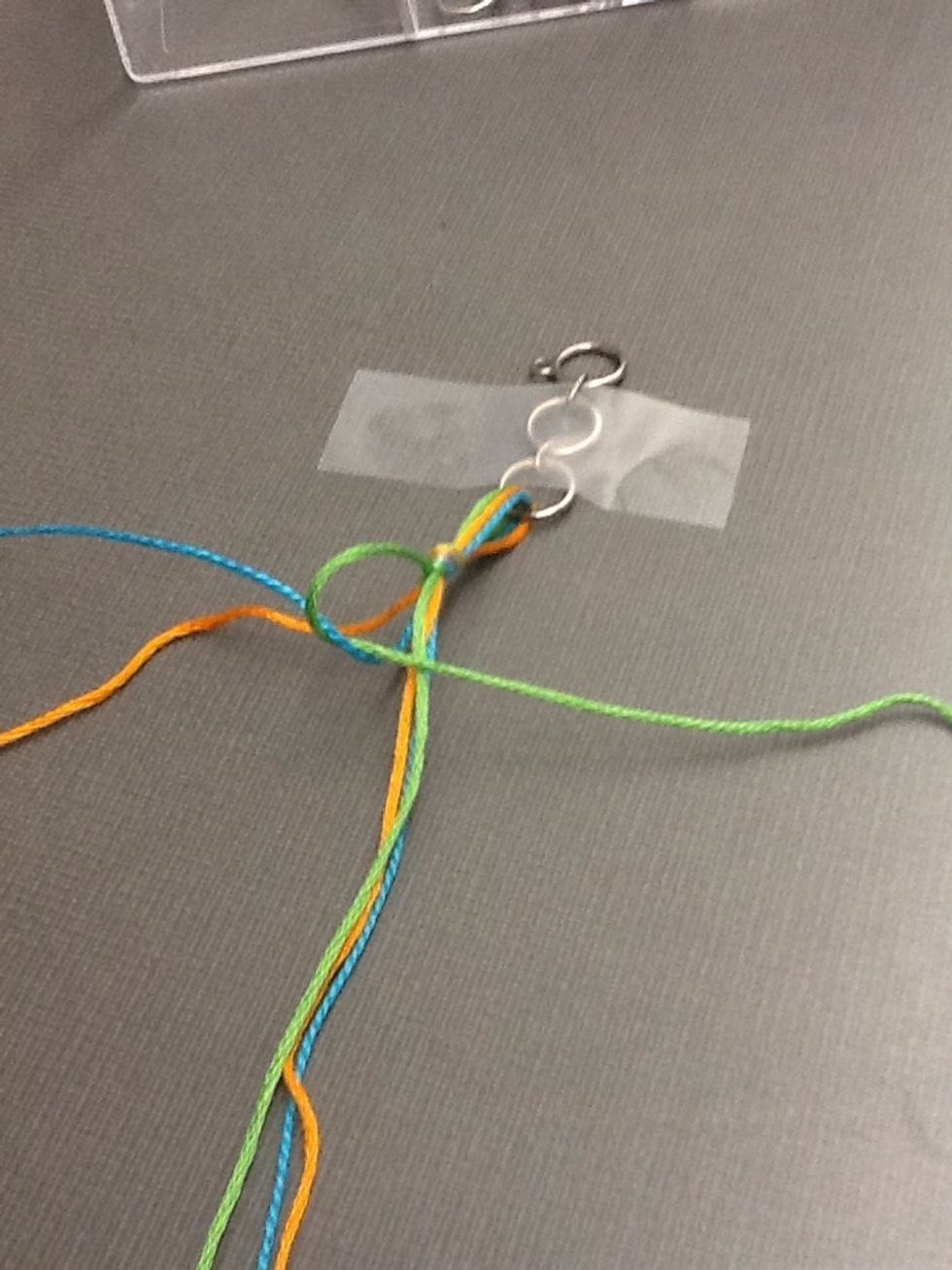 Again make sure it reaches to the very top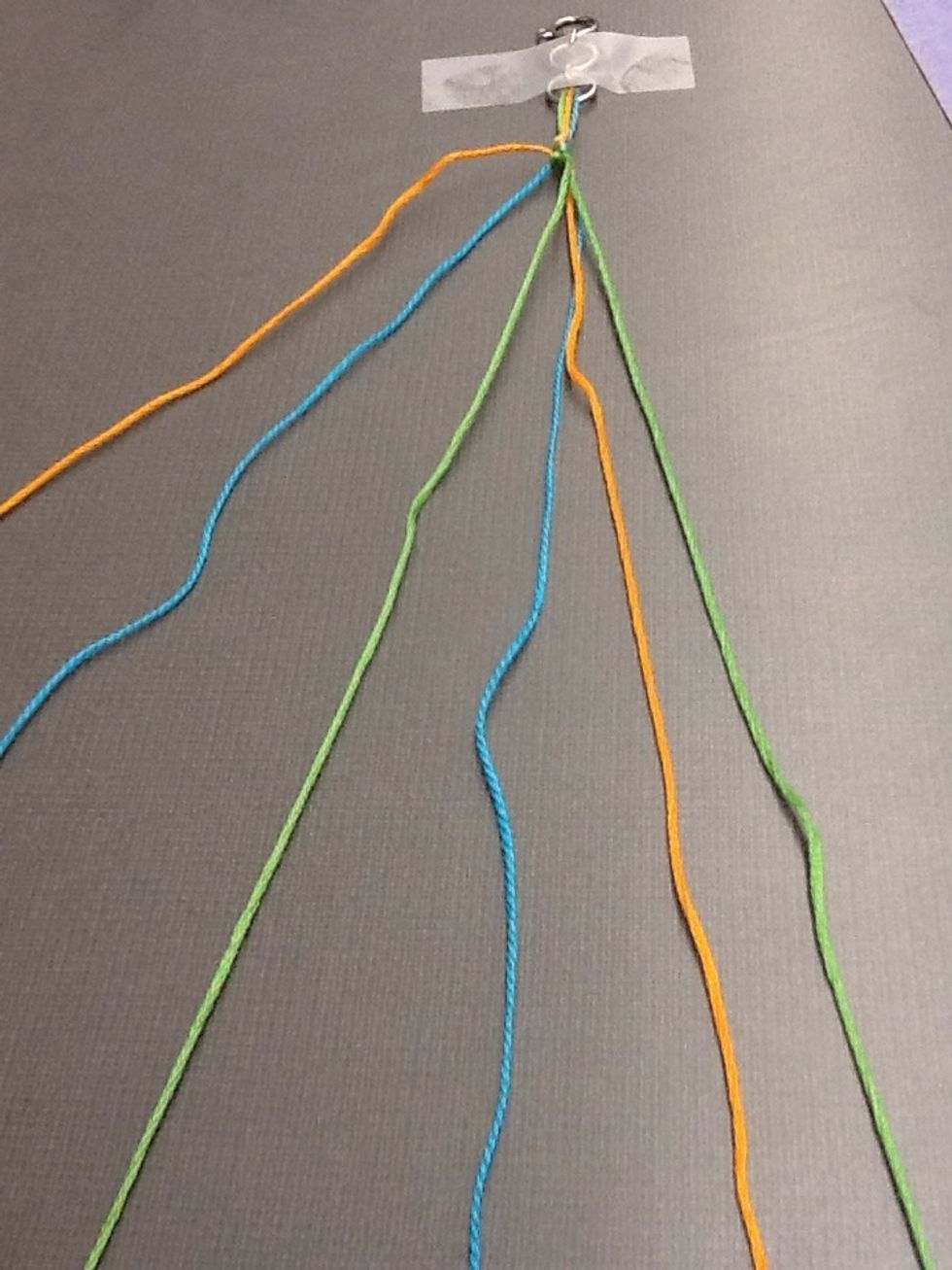 Now, the outside colour (on one side), is now in the center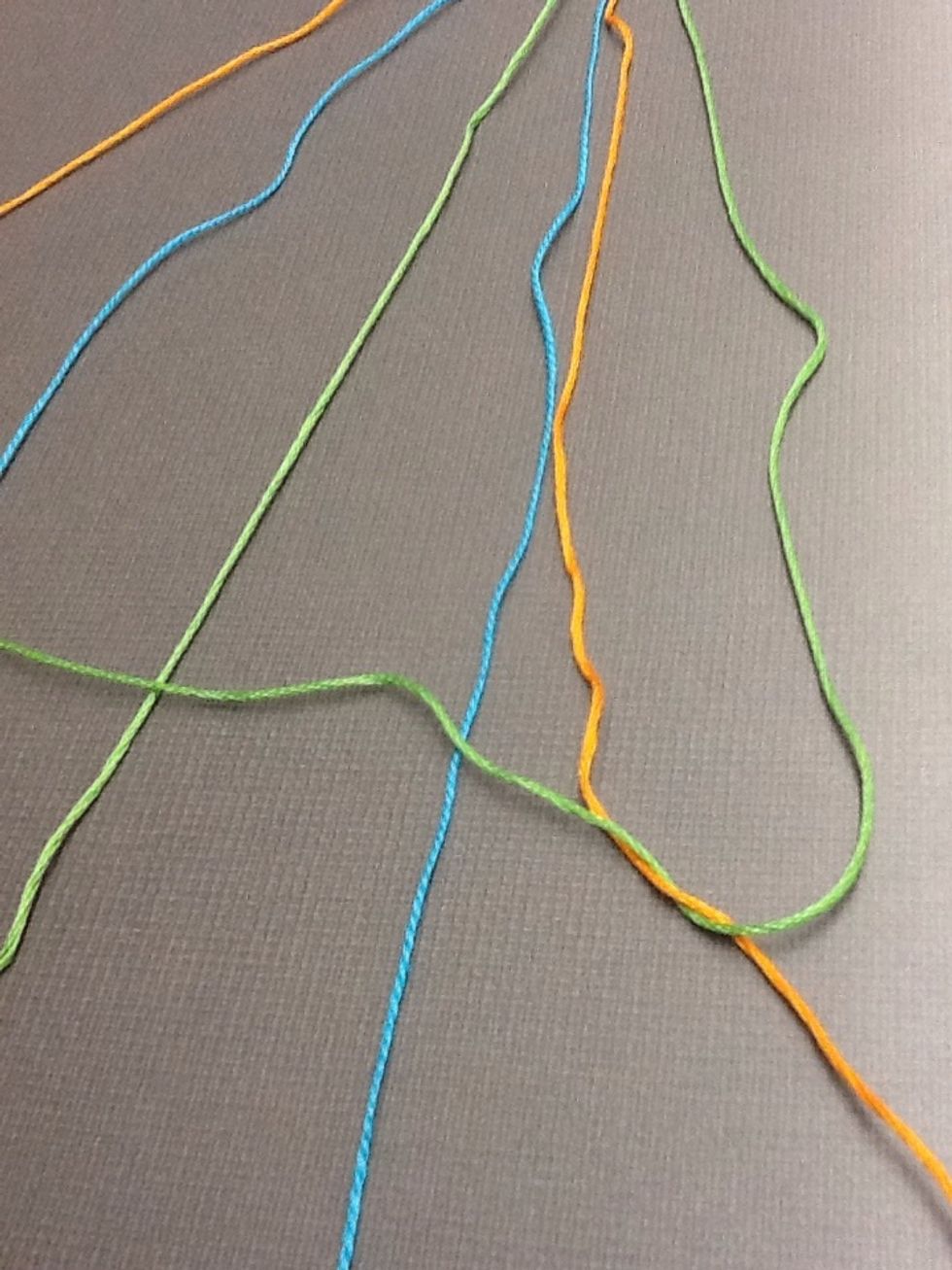 Now start doing the same thing to the other side. Working from the outside in, place the green string over the second colour(orange) then tie a knot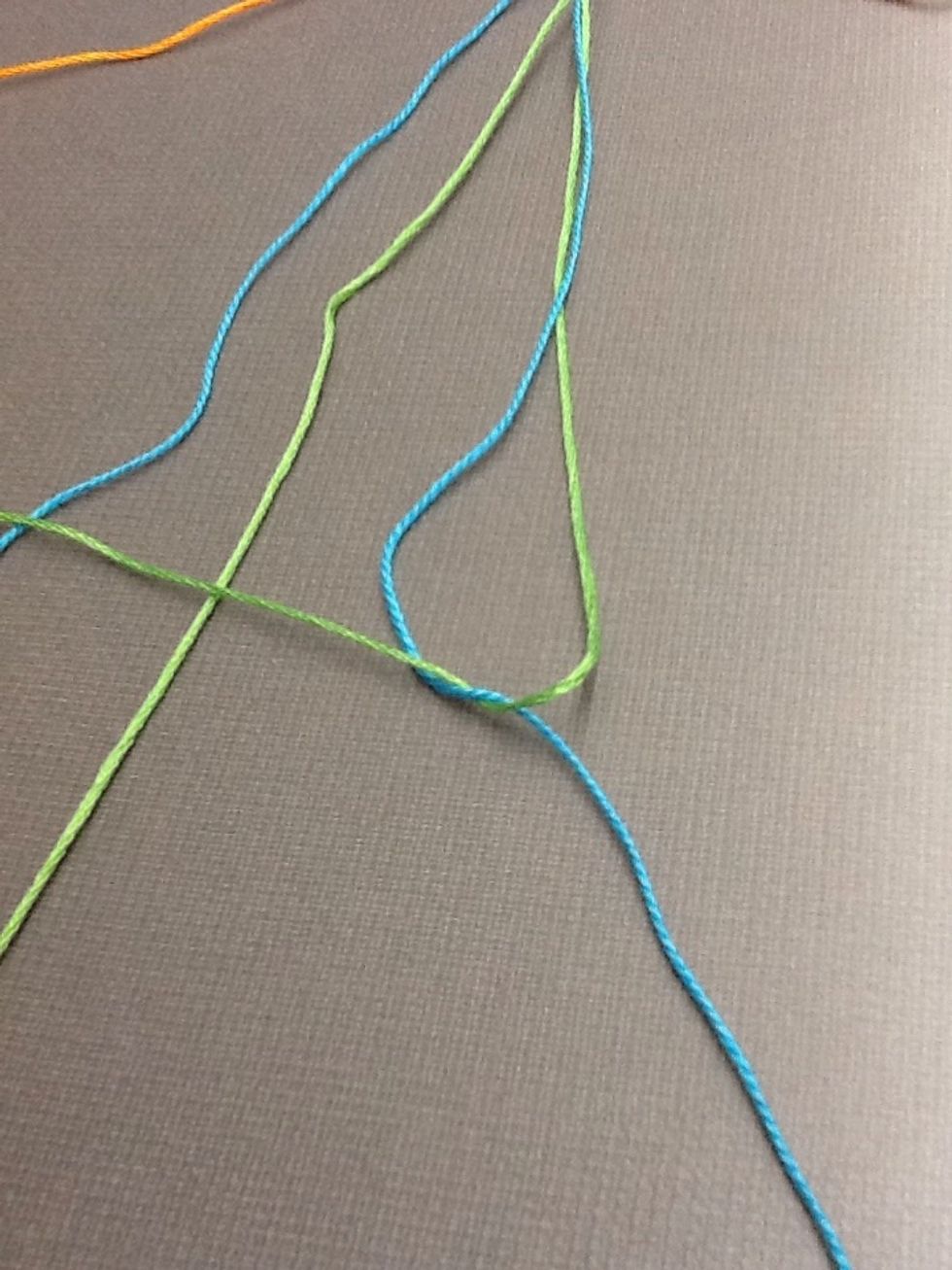 Do the same to the third colour (blue) then tie a knot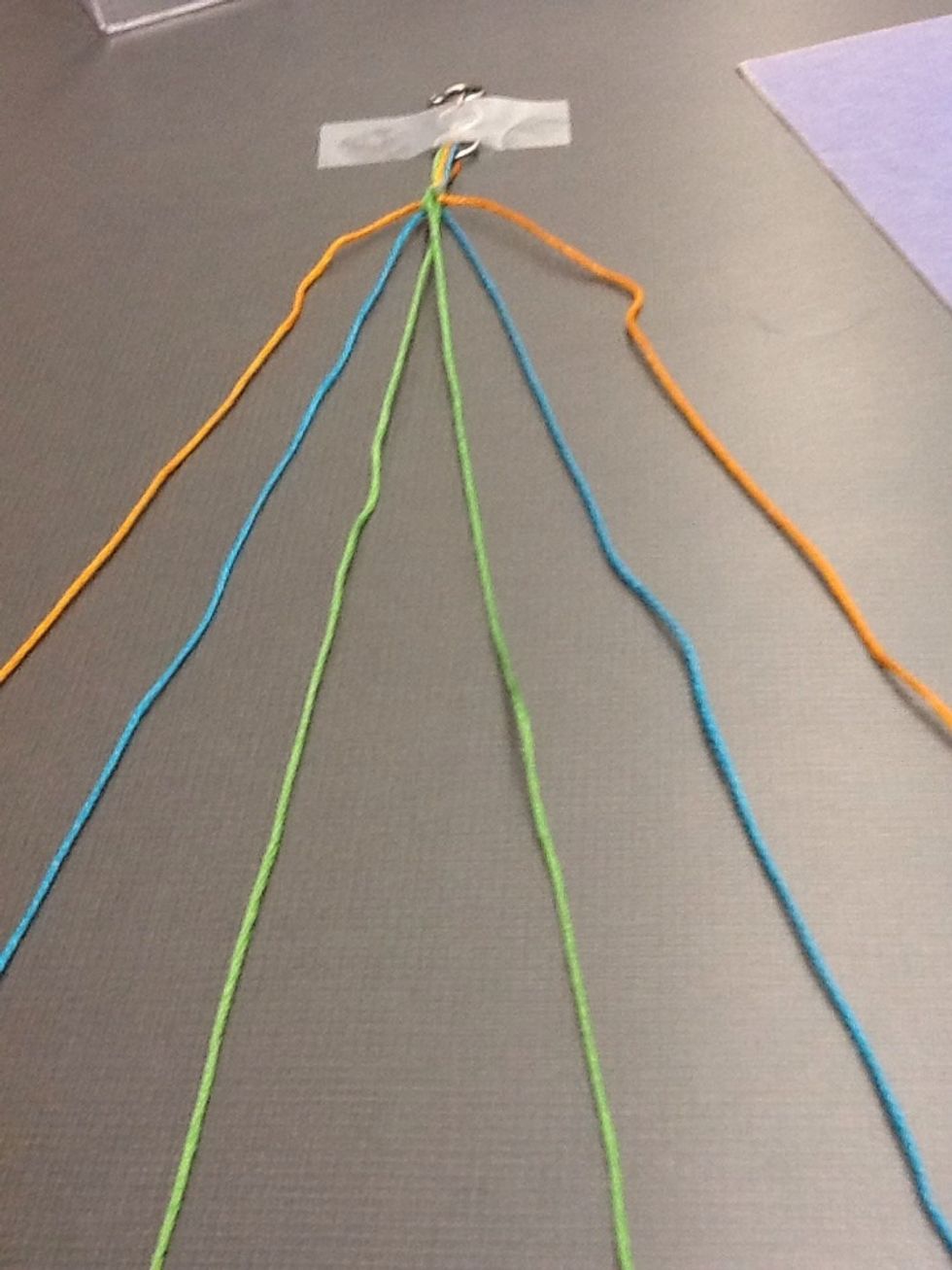 Now both greens should be hanging in the middle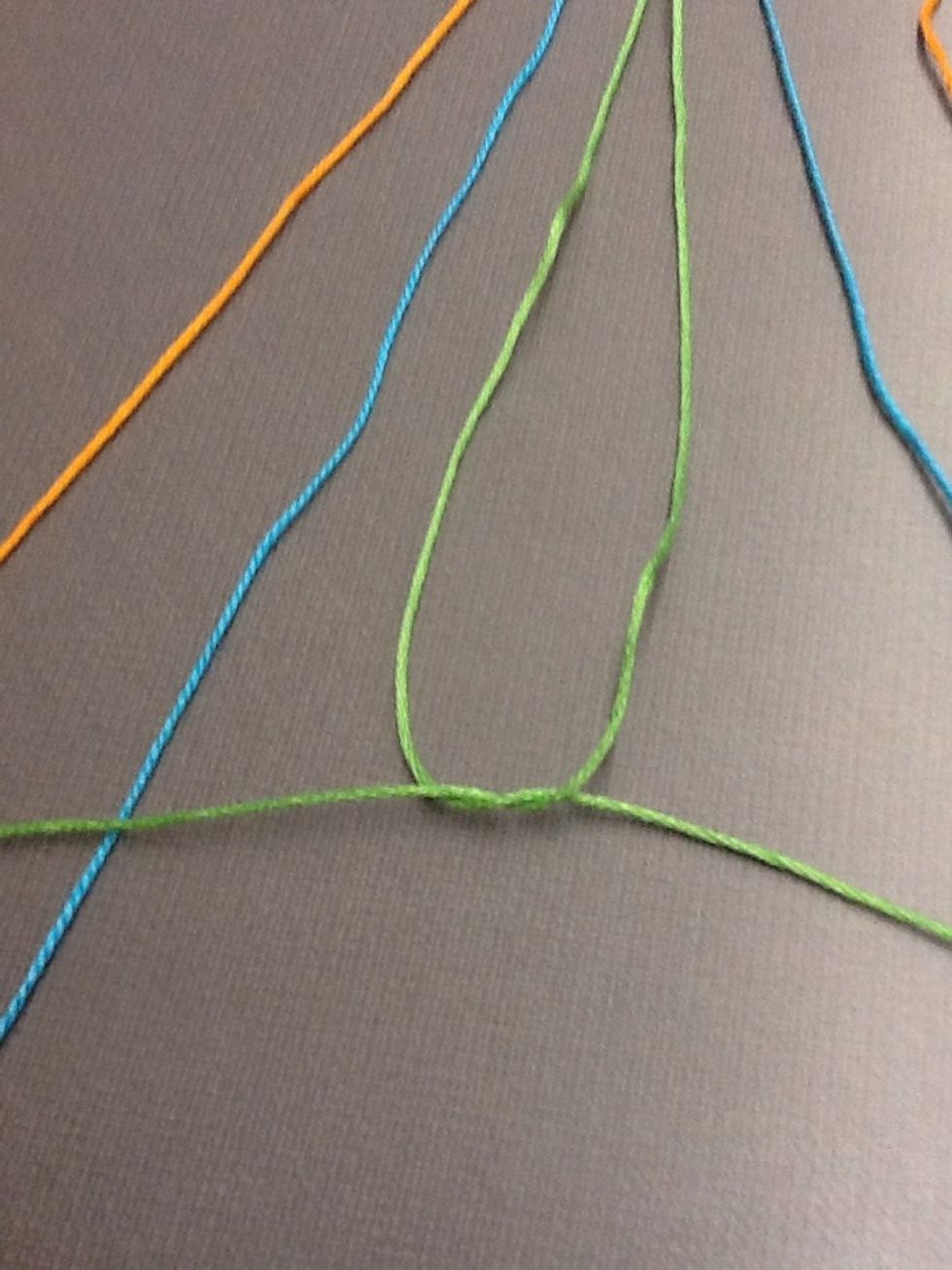 Now tie a knot using both greens. Tie the knot two times.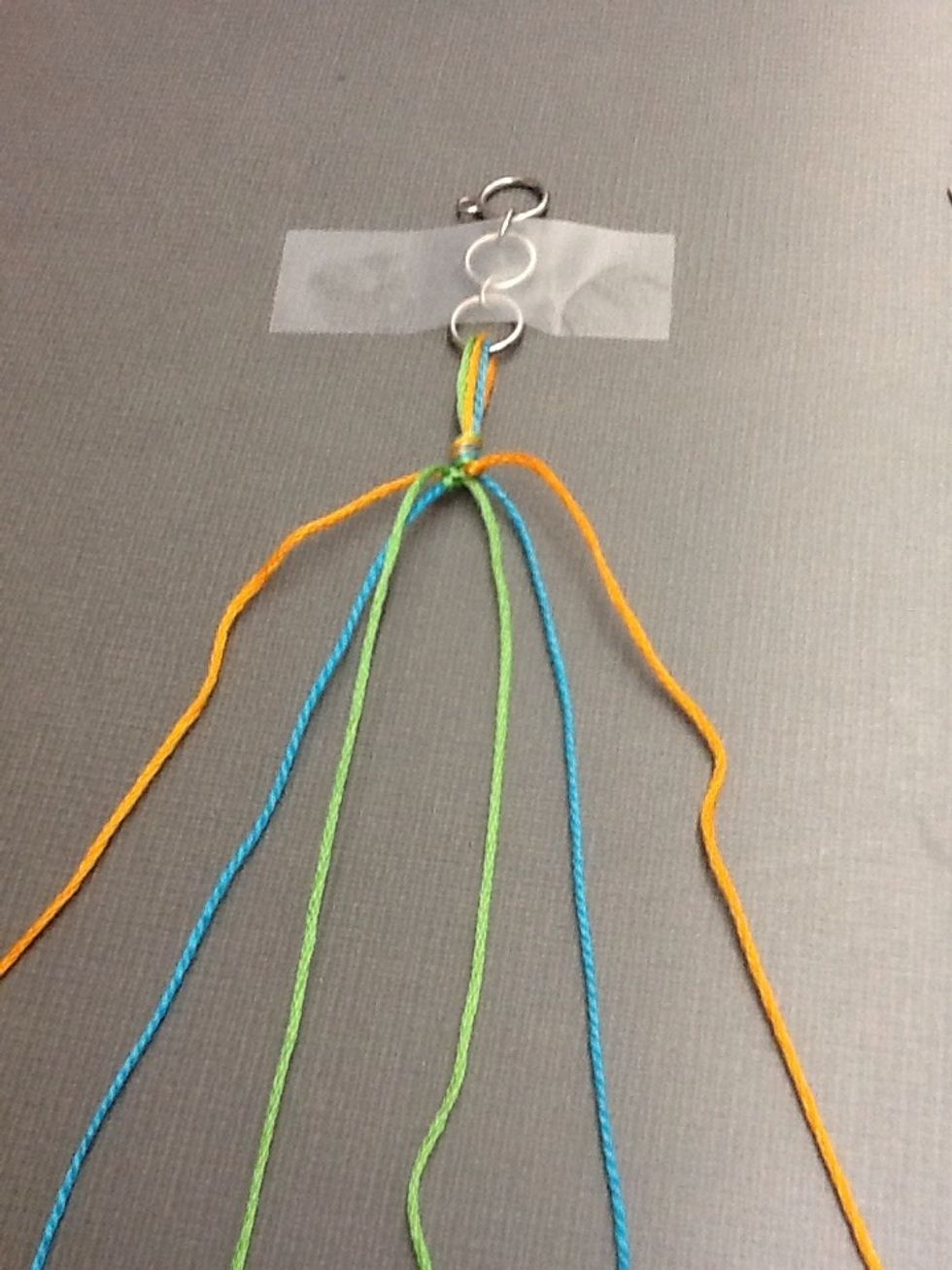 The top should look like this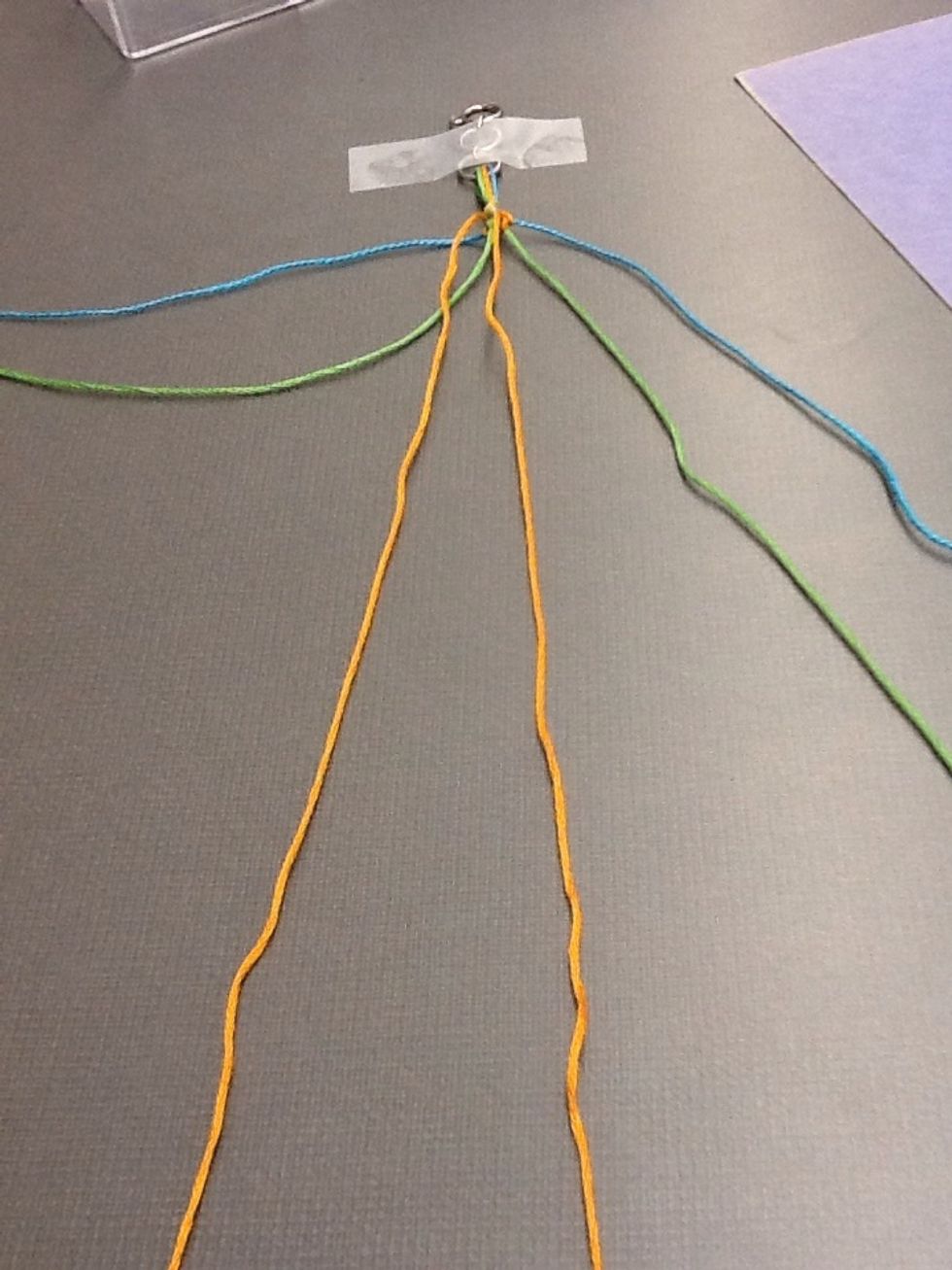 Next you will repeat the steps on the left and the right until you have the outer colour in the middle again. Keep repeating these steps over and over until you reach the desired length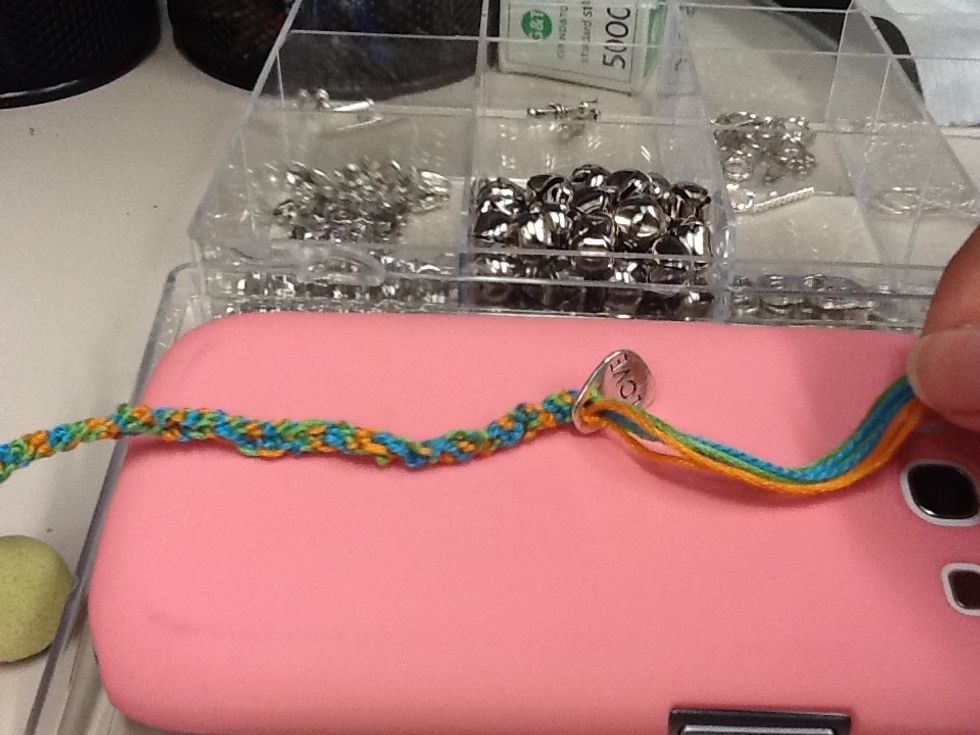 Once you have reached the desired length, you can put any accessories at its end.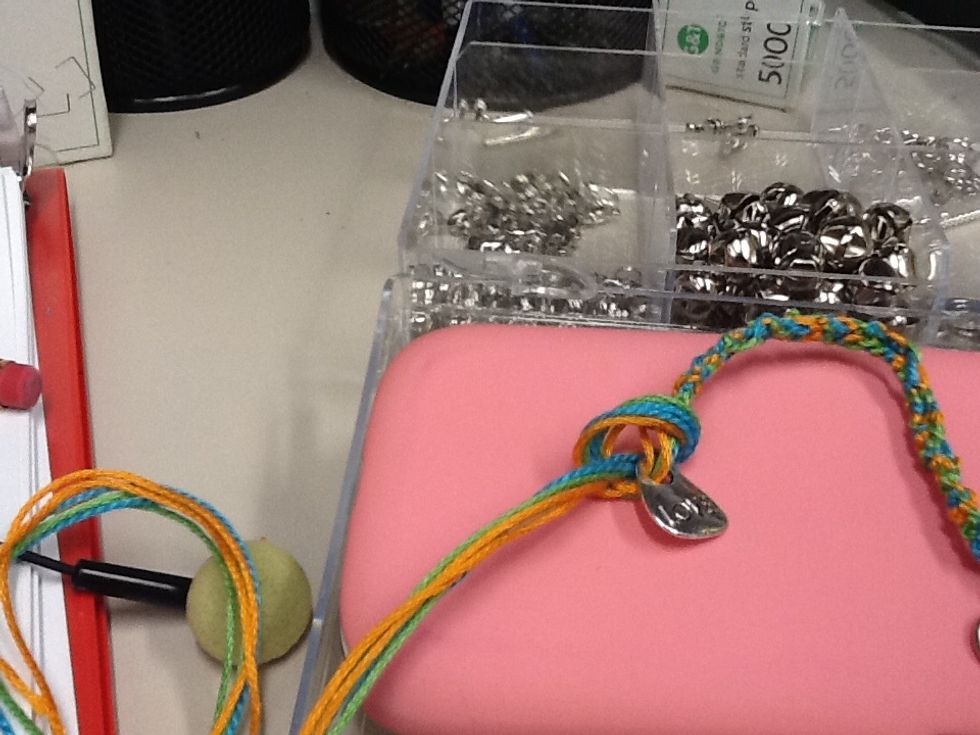 Now you should secure the bracelet and the accessories by tying a knot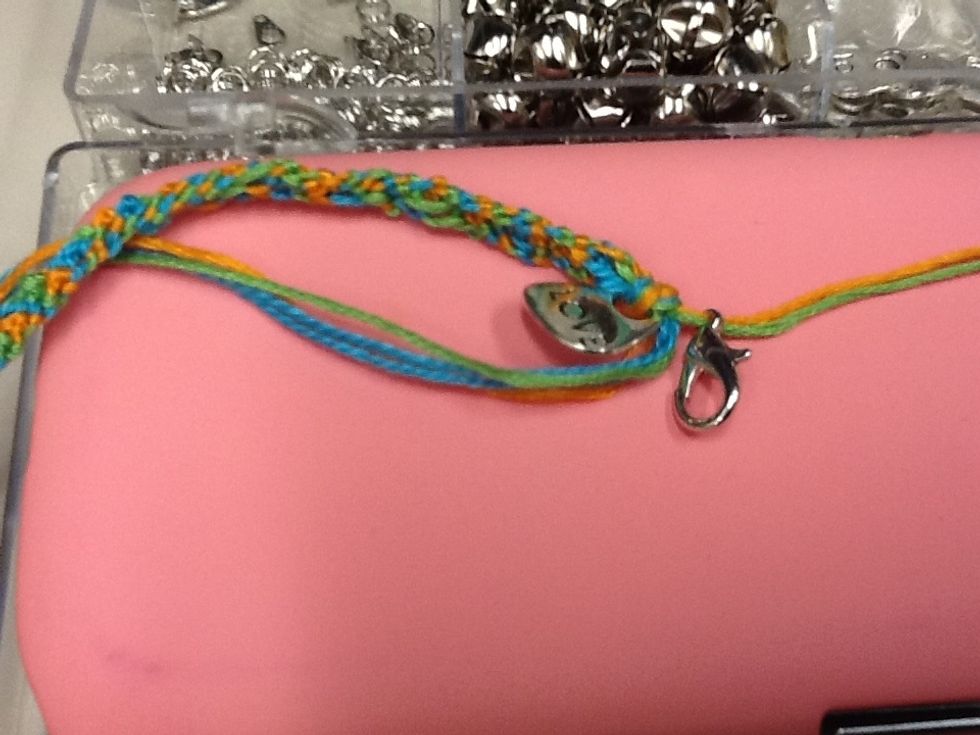 Make sure it is secure
Then you can add any clasp or a toggle at the end and secure it with a knot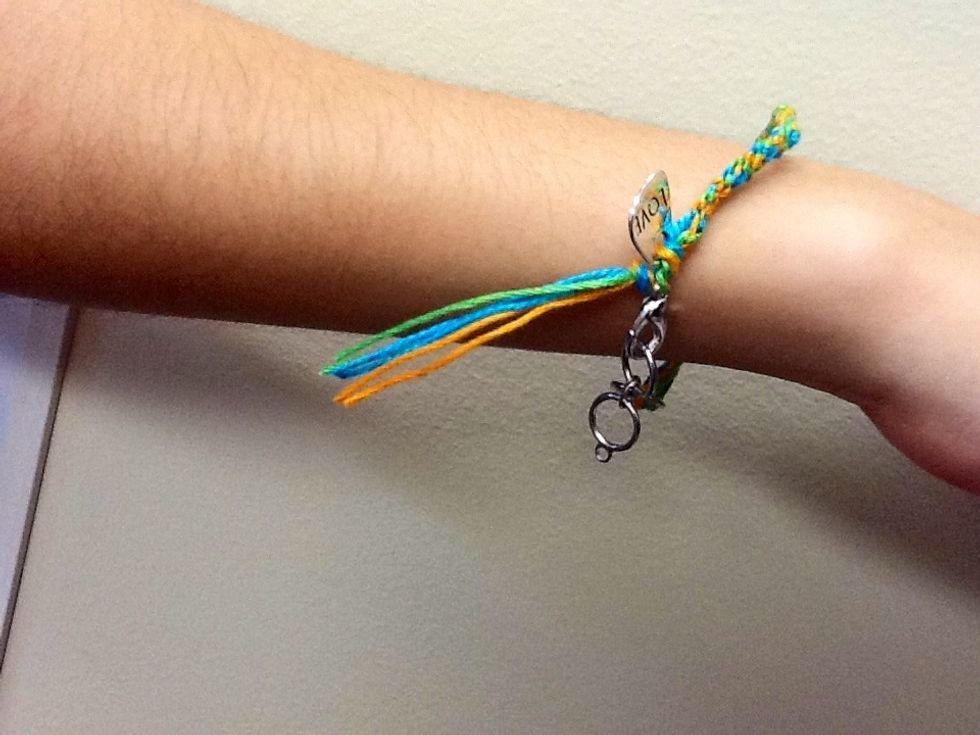 Snip off the excess thread at your desired length (leave them long, cut them, or braid them)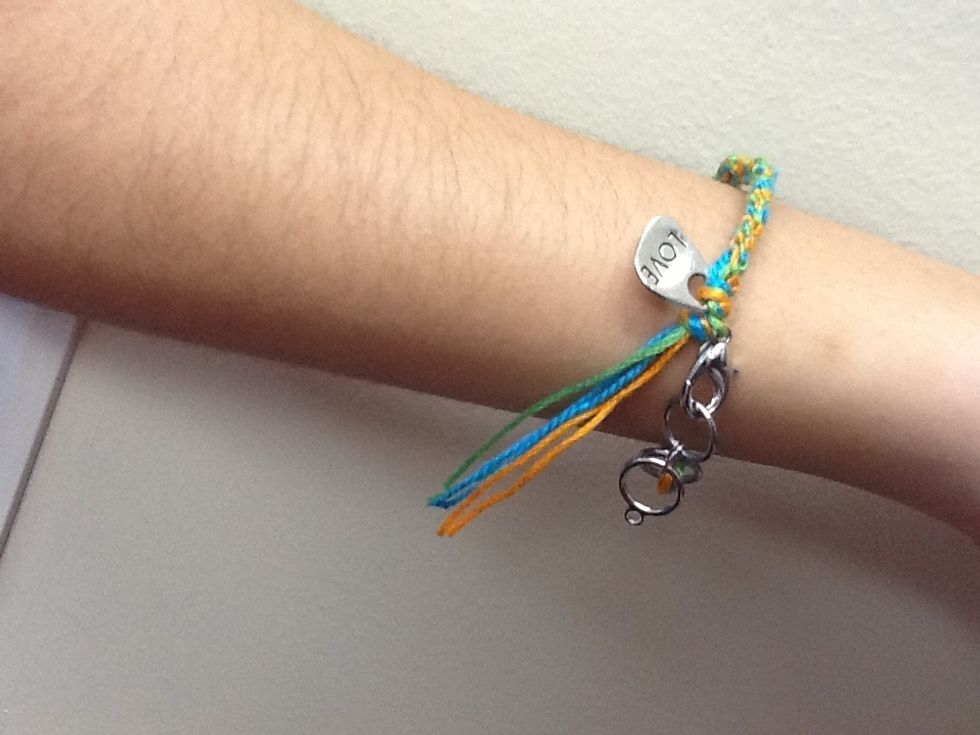 Done!
4.0ft Embroidery thread
1.0 Scissors
1.0 Pencil or any stick with like circumference
1.0 A solid metal round ring
1.0 Tape
1.0 Any type of clasp