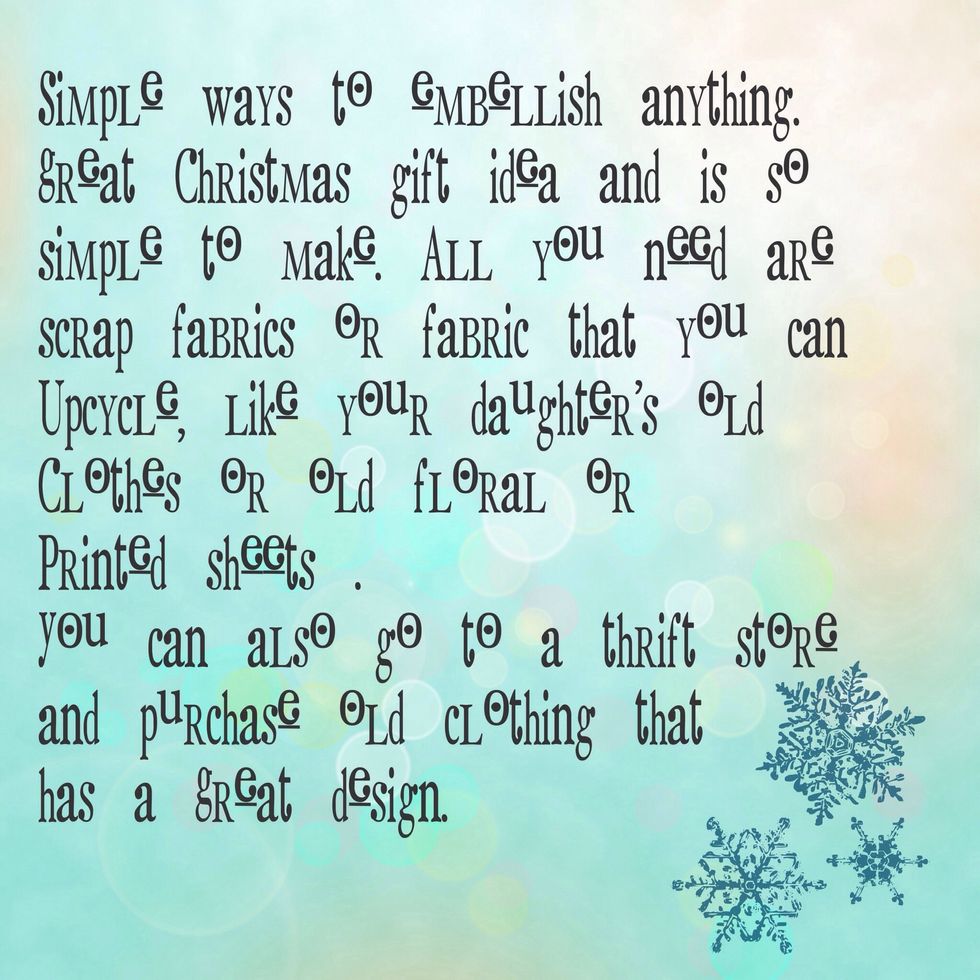 Use any kind of fabric. Cotton is best but you can also use thinner fabrics.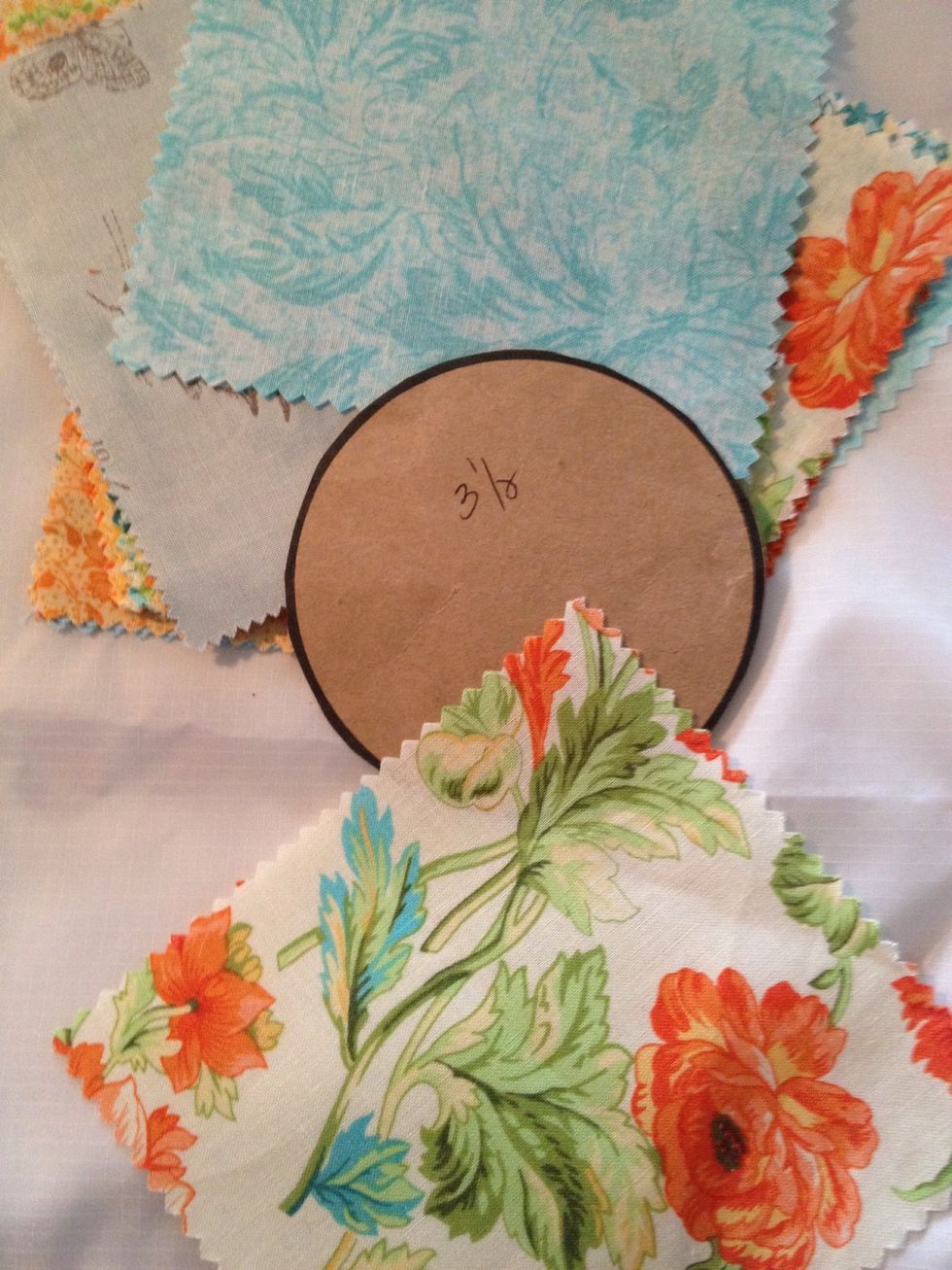 I am using my scrap square fabric. In my past tutorial, I used 3 1/2 inch round (circle template) printed on a card stock. Search on the internet for template, download, print, and save.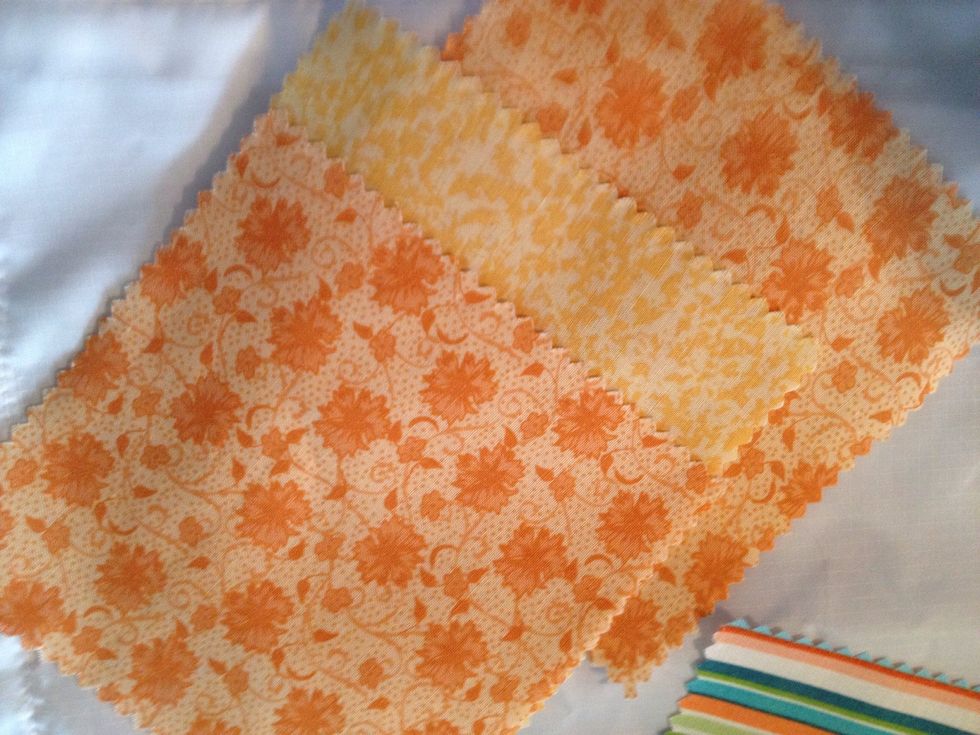 These are the fabric that I've decided to use.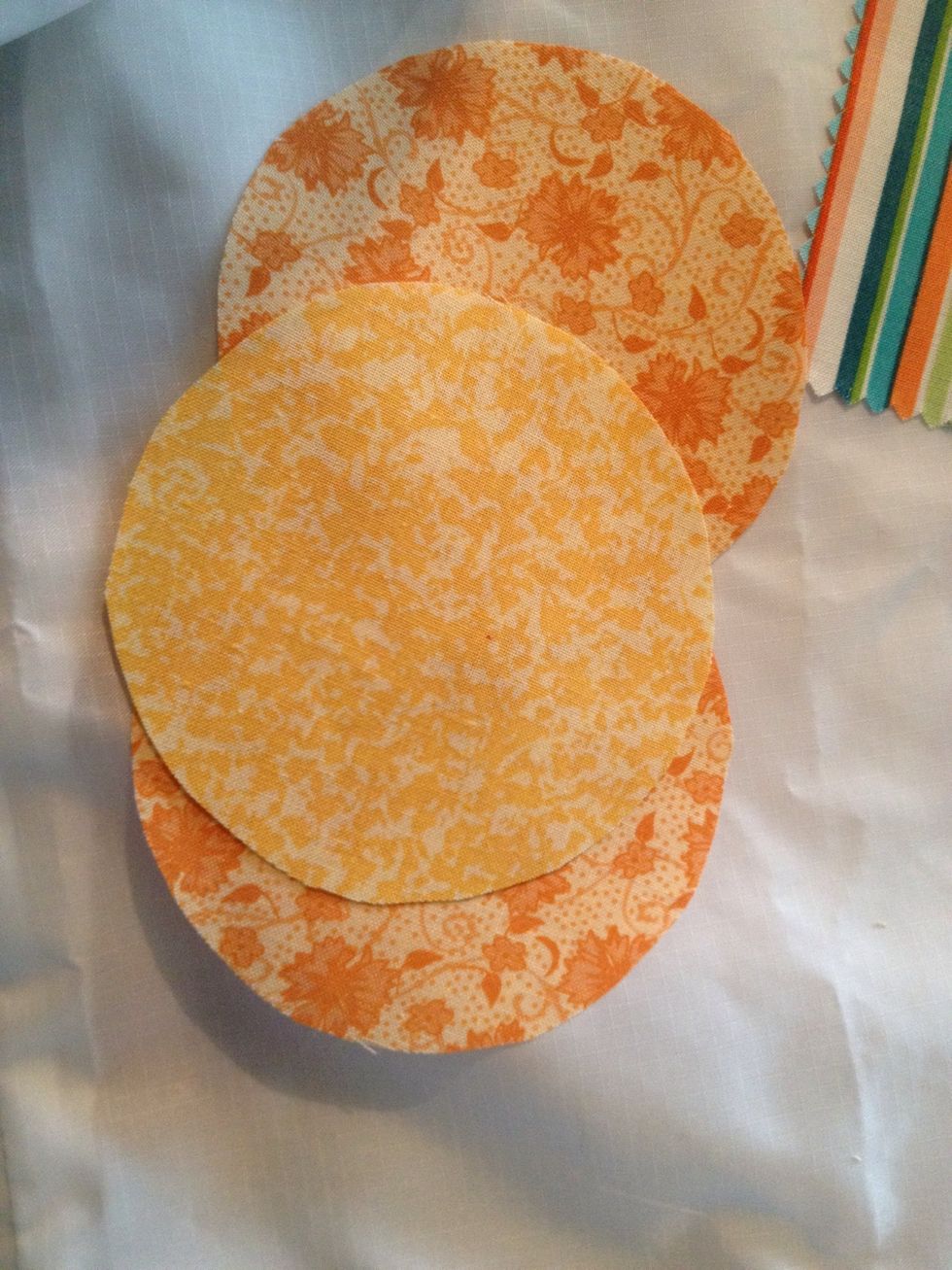 Cut them in 3.5 inch circles, if you want bigger flowers you can use a bigger round template.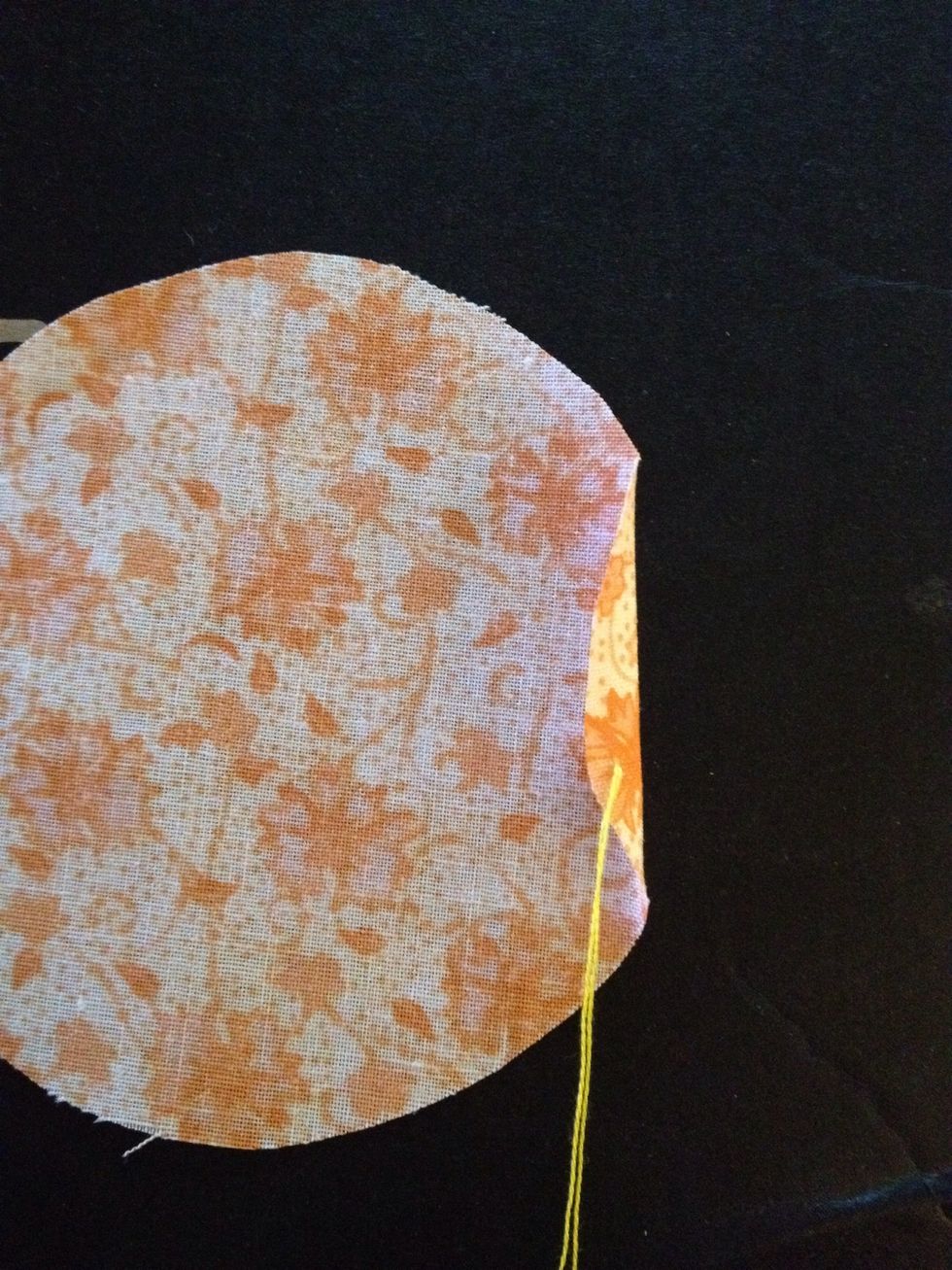 Fold the edge of the fabric, between 1/8 to 1/4 inch. Using a coordinating thread start doing a running stitch around the edge.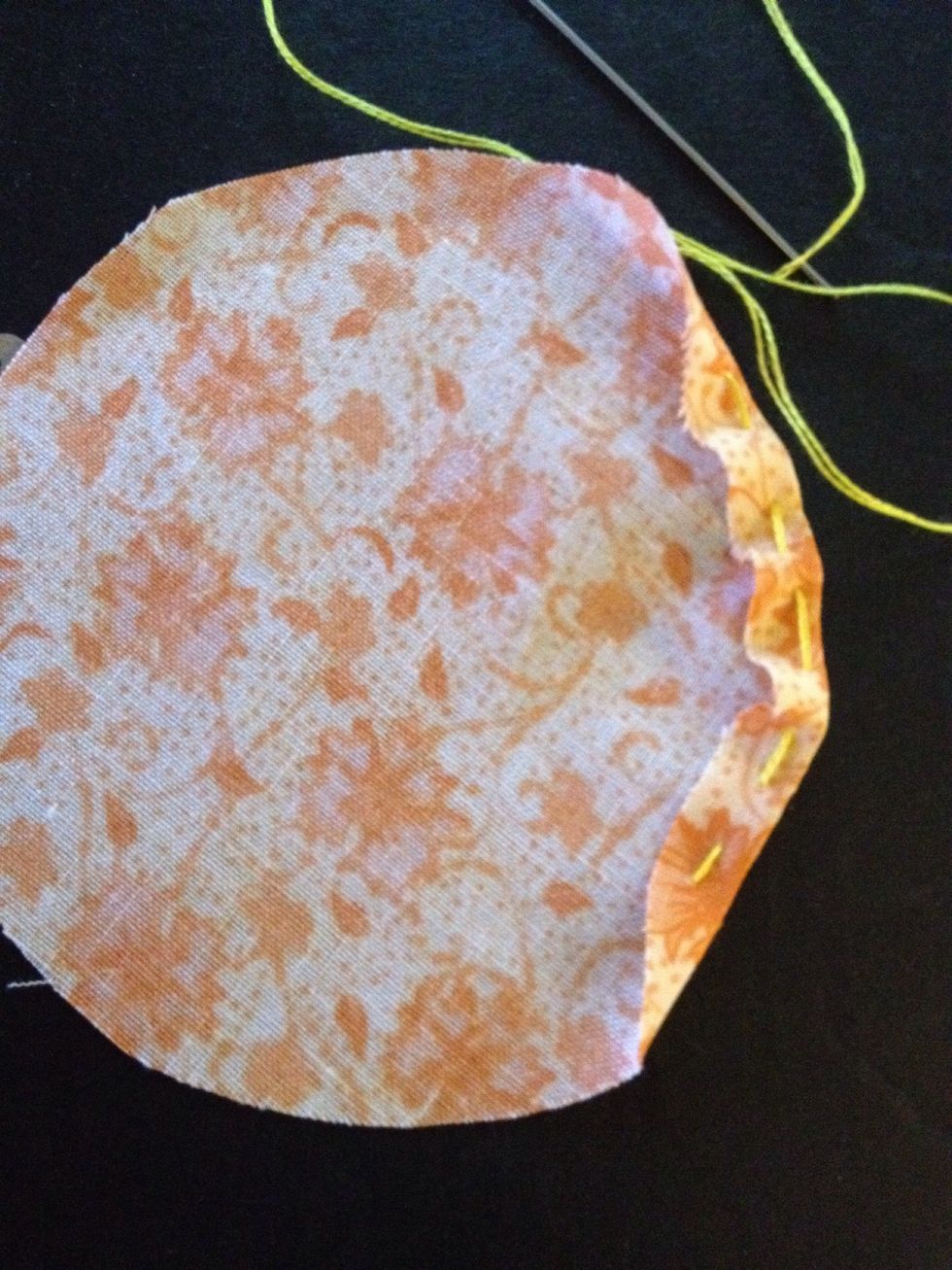 This is what it will start looking after you do a few stitches.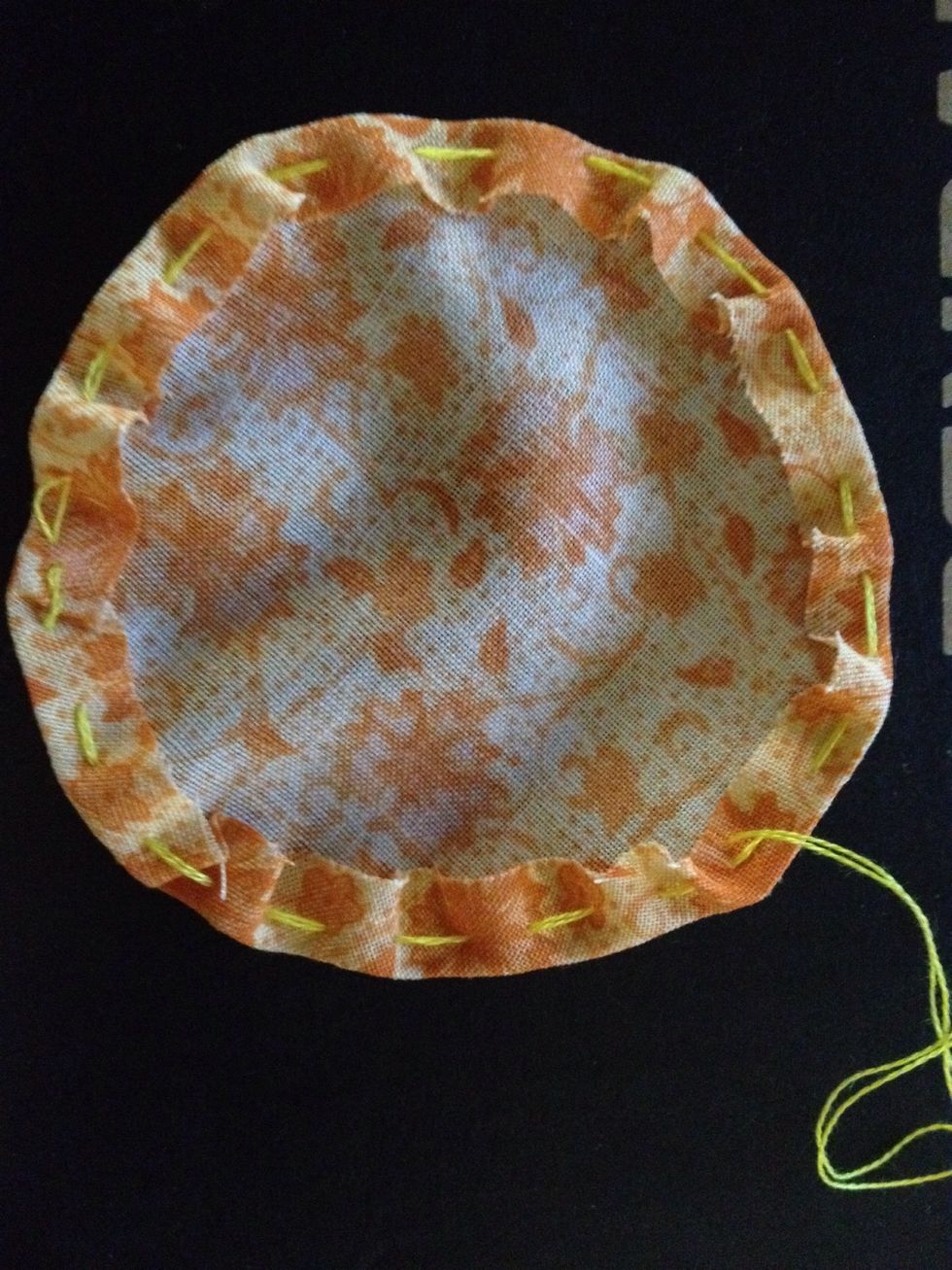 This is what it looks like after I've stitched around the edges.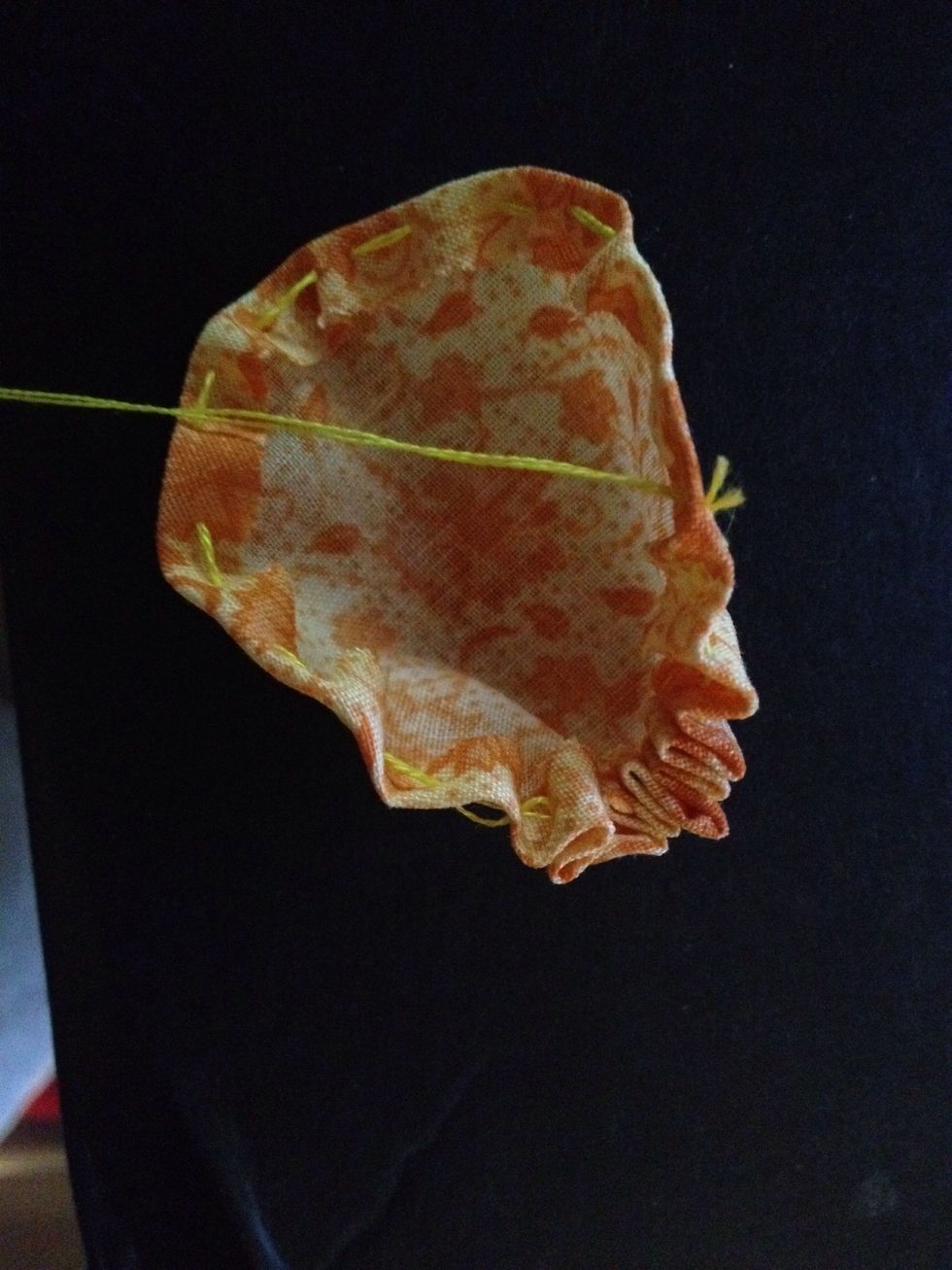 Start pulling your needle and thread gently.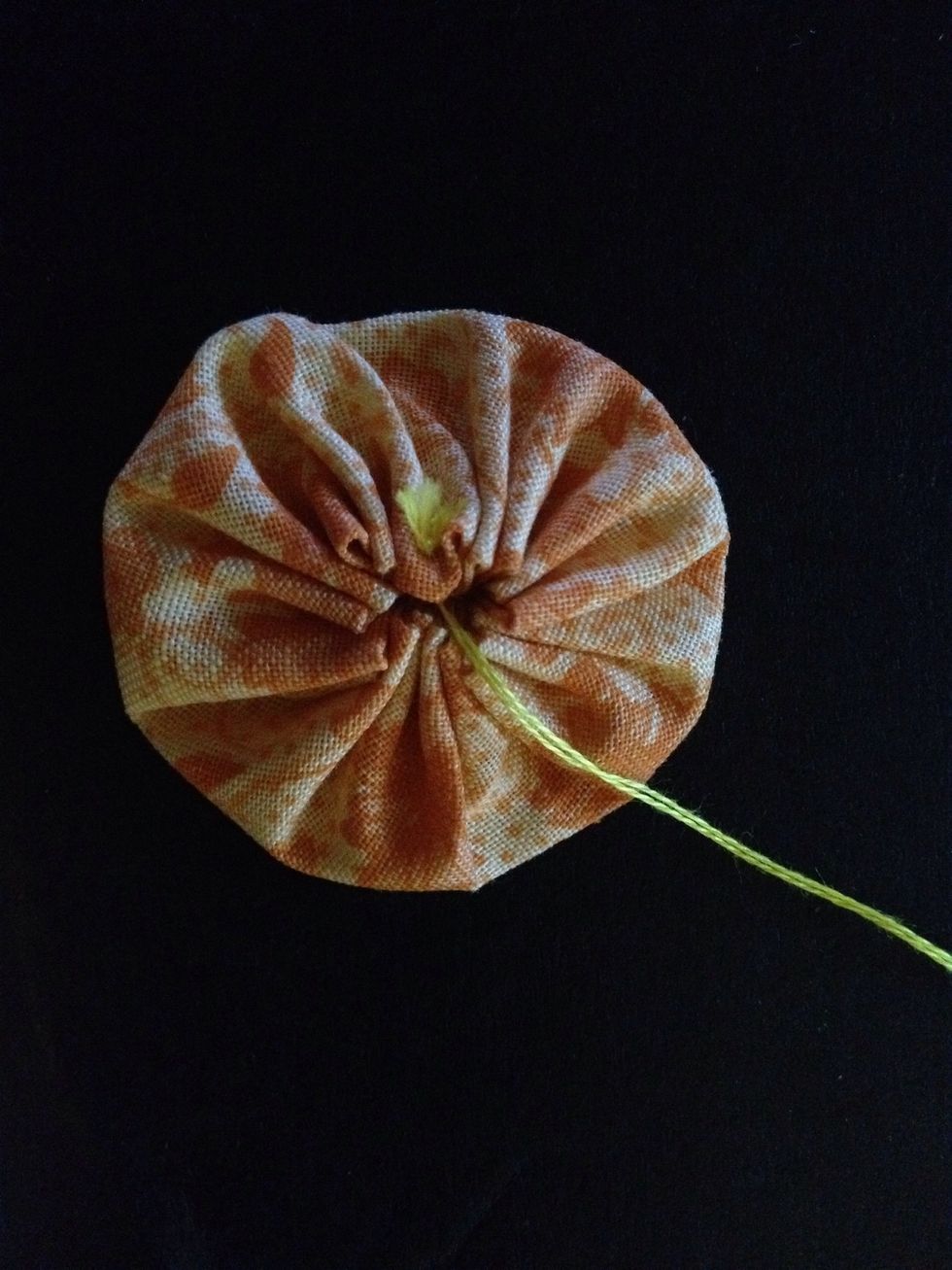 This is what it will look like. Looks like a mini pouch. Close your stitch so it will not unravel.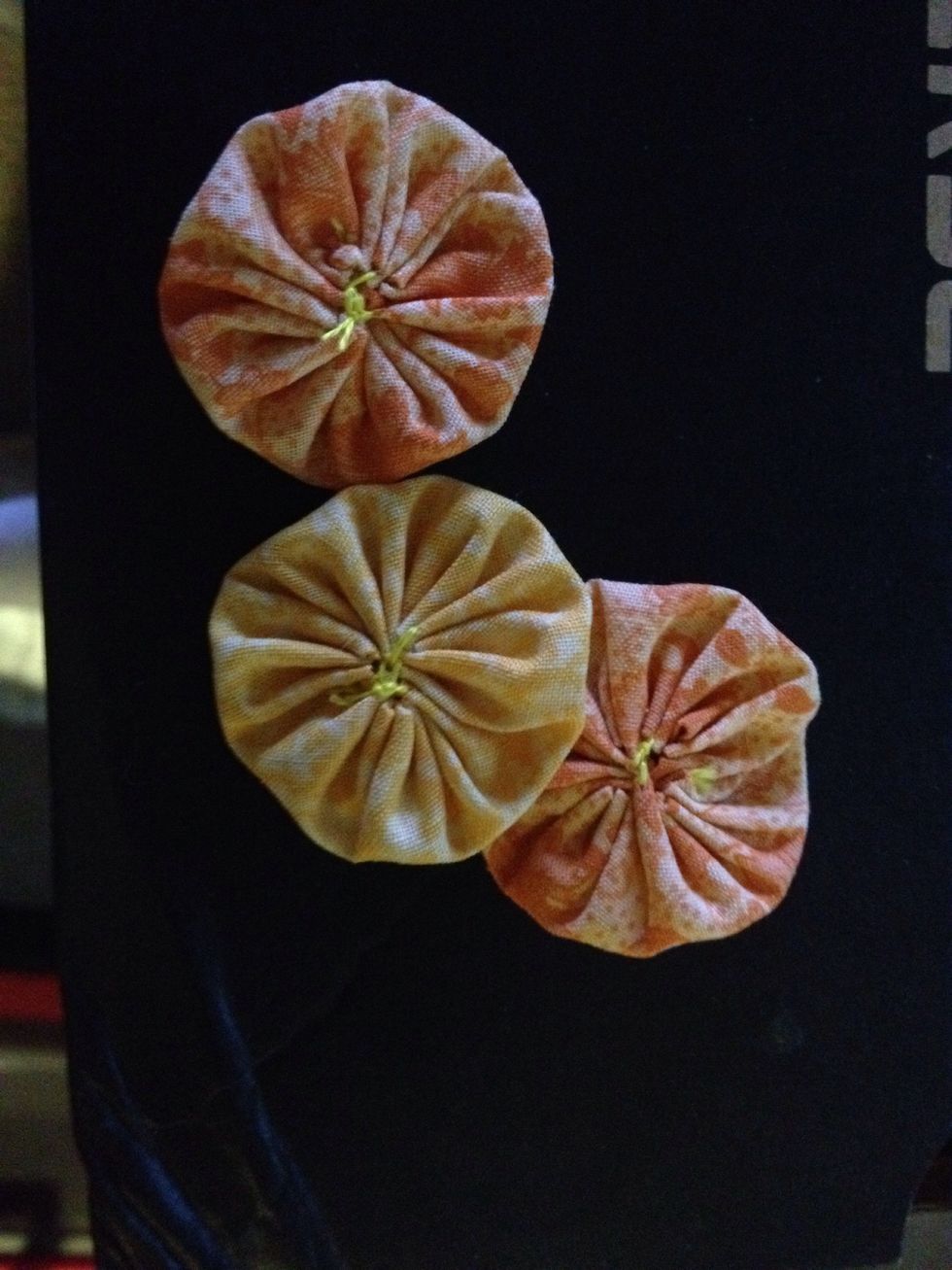 These are the 3 flowers I made.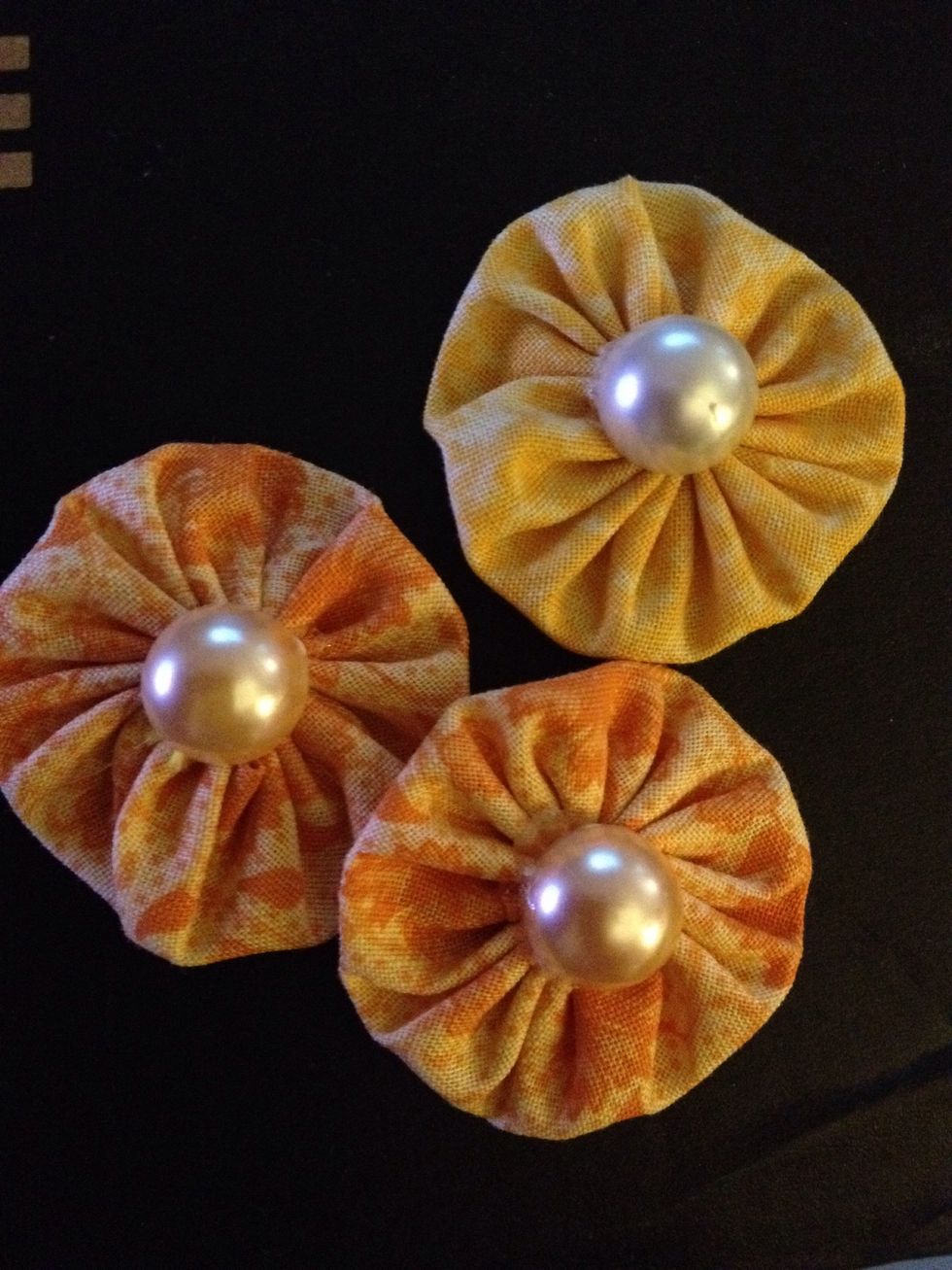 I used pearl brads and hot glued it to the center.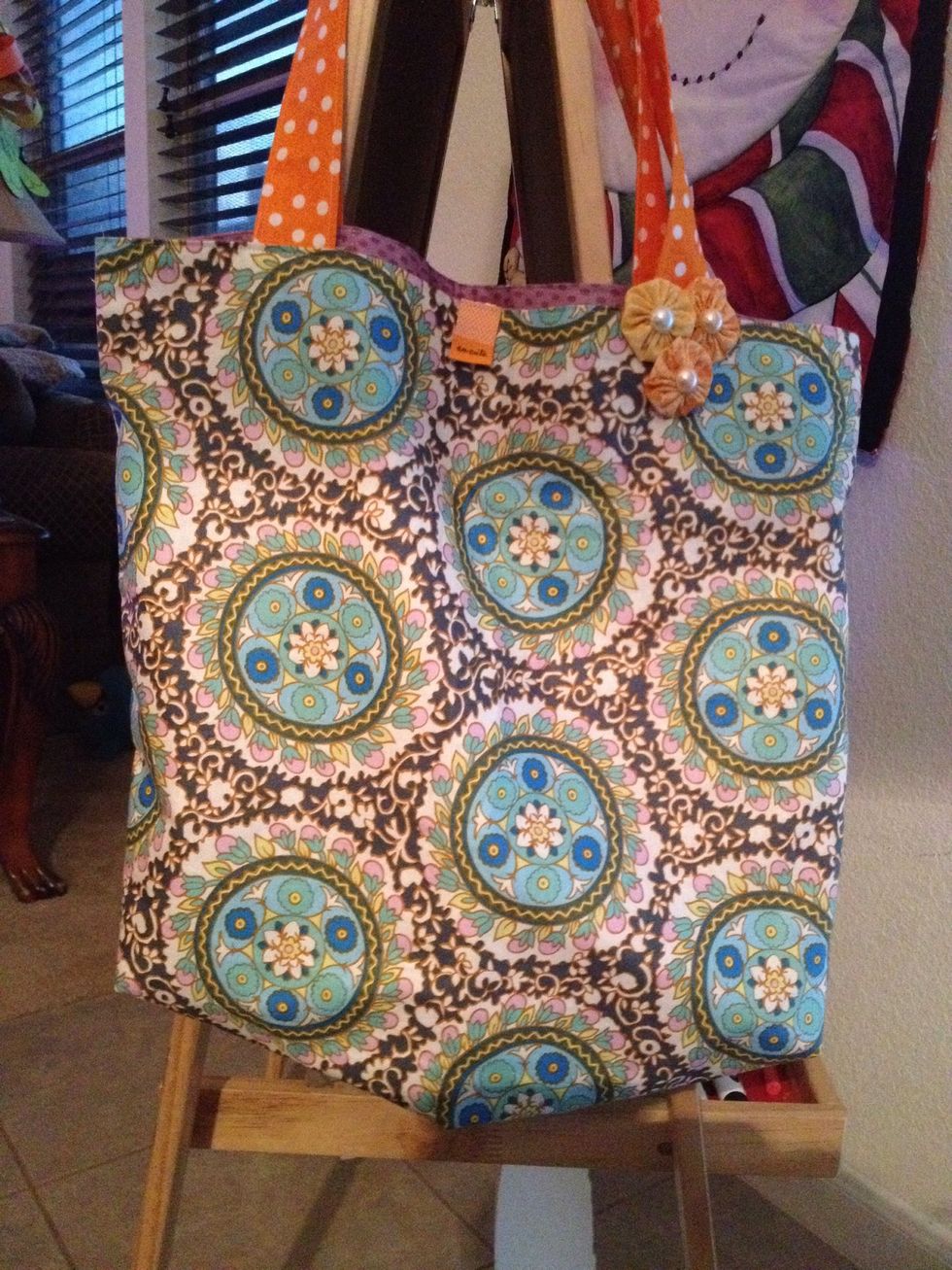 I used this to embellish a tote. You can cluster a few of the flowers and use a fabric backing to attach the flowers to make a headband or a brooch.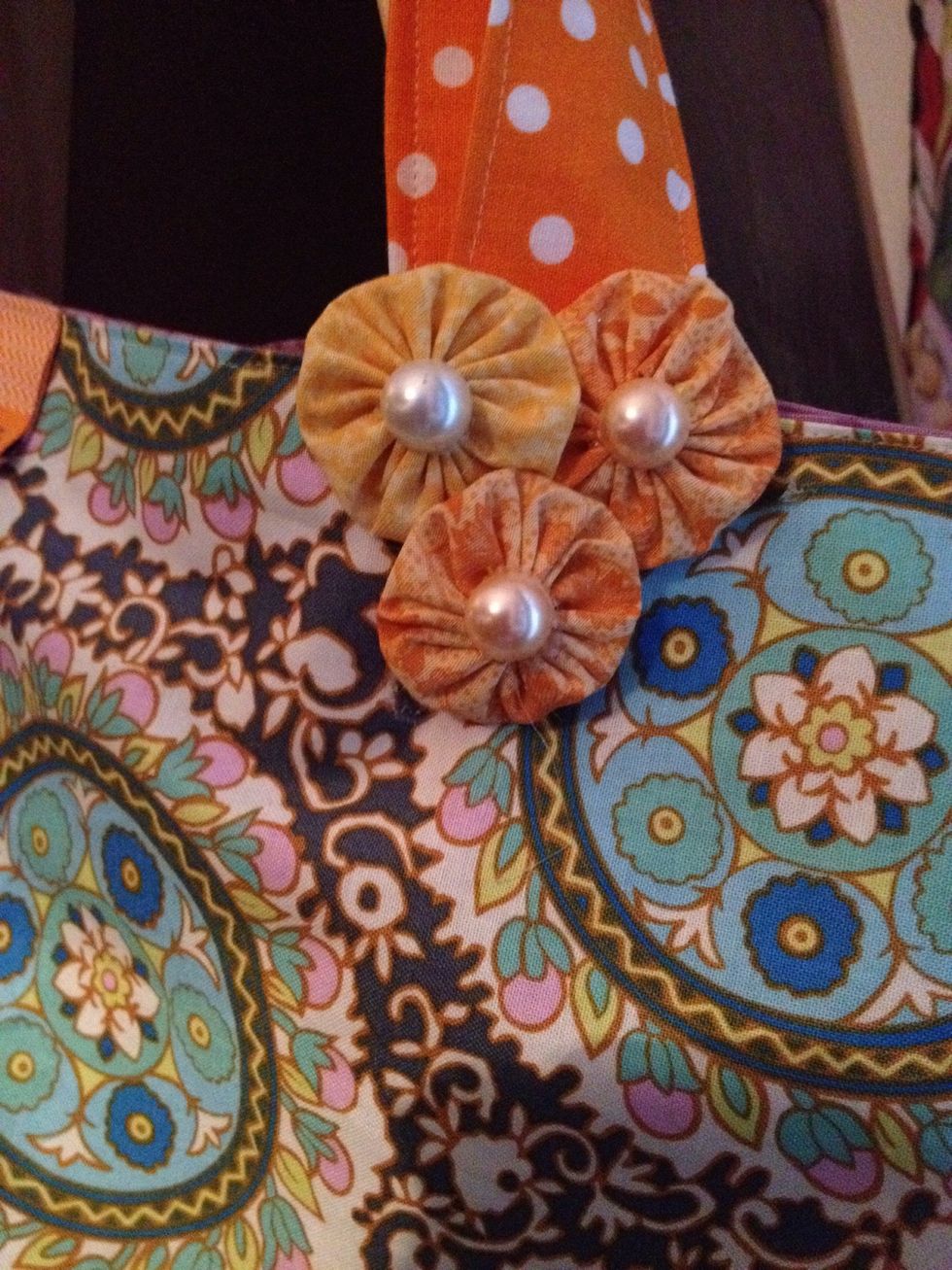 This the final step. Glue or stitch to wherever you want to embellish. This weekend I'll be back and will show you how to make your own special Xmas card using these flowers. Thanks for looking!
Needle
Scrap fabrics
Scissors
Coordinating thread
Buttons, old earrings
Hot glue gun and glue sticks
Brad or pearls
Round Or circle template
Marivic Clifton
I'm a huge crafter by heart. Love making handmade stuff to give as gifts. I will share with you what I know and thank you for checking out my guides.