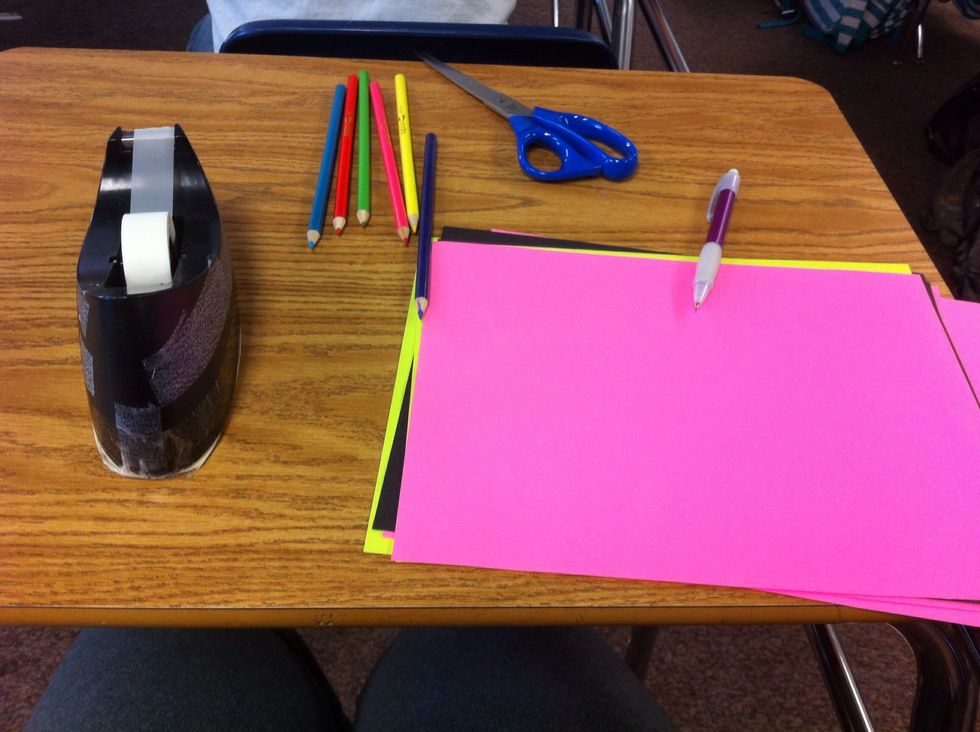 Grab paper, pencil, scissors, and tape.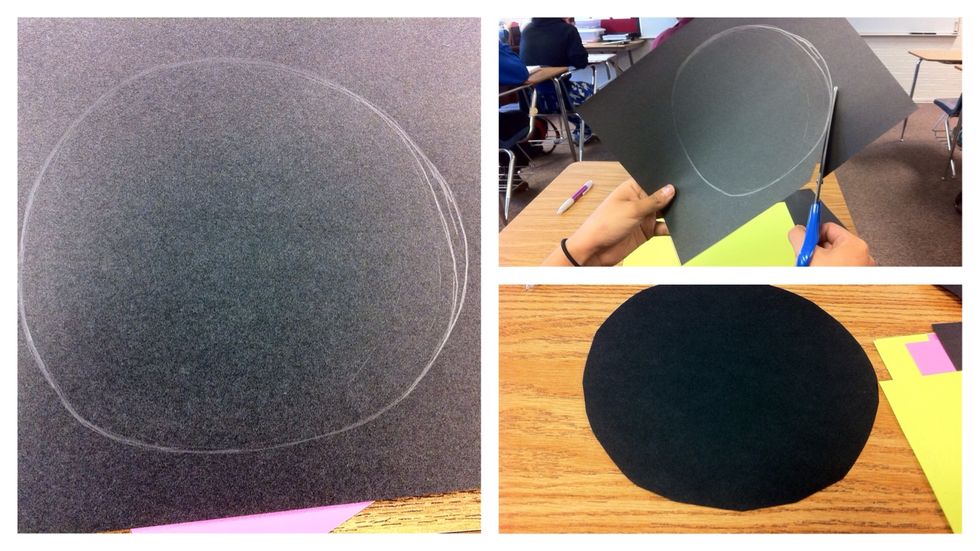 Grab black sheet of paper and draw your best circle, then cut it. You will be left with a full circle.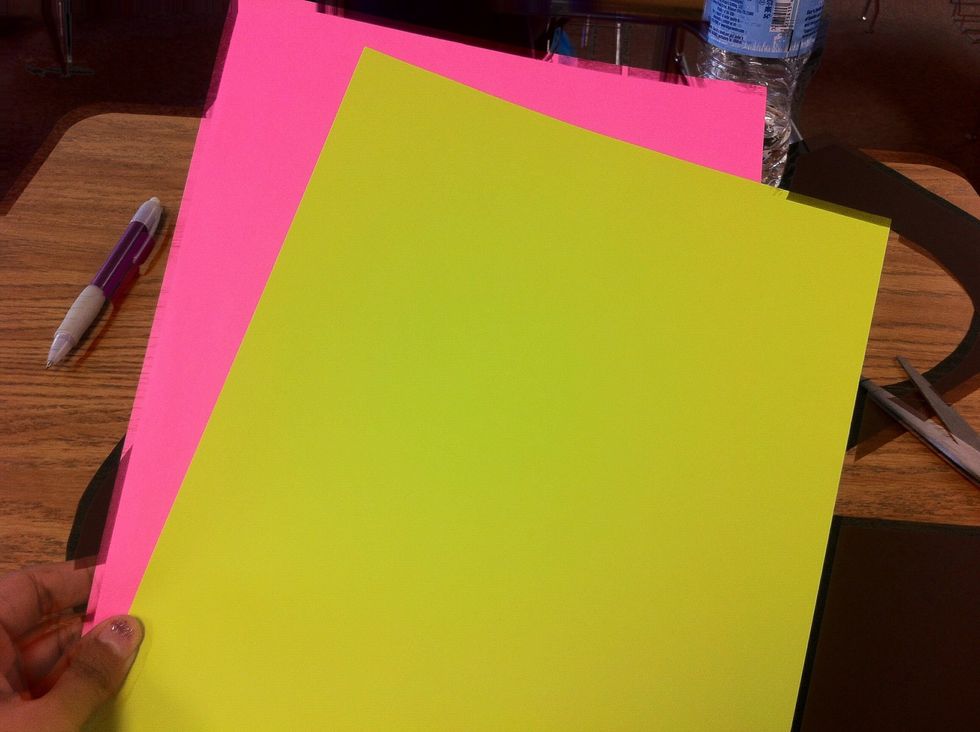 Grab 1 pink paper and 1 green paper.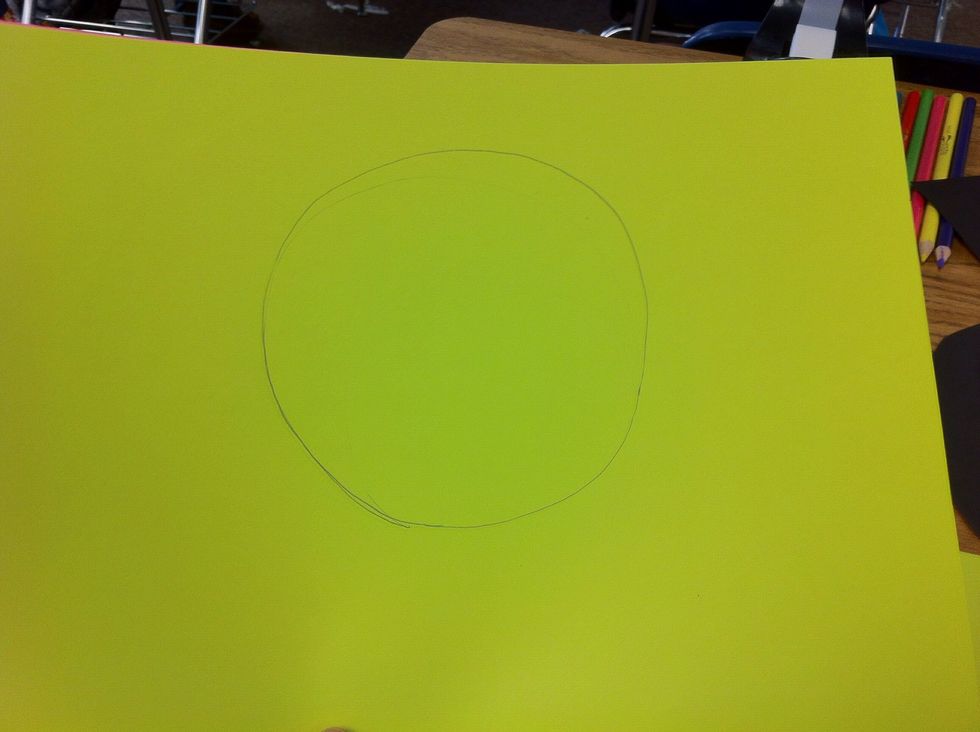 Overlap the two different colored sheets of paper and draw another circle. A little bit smaller than the black circle.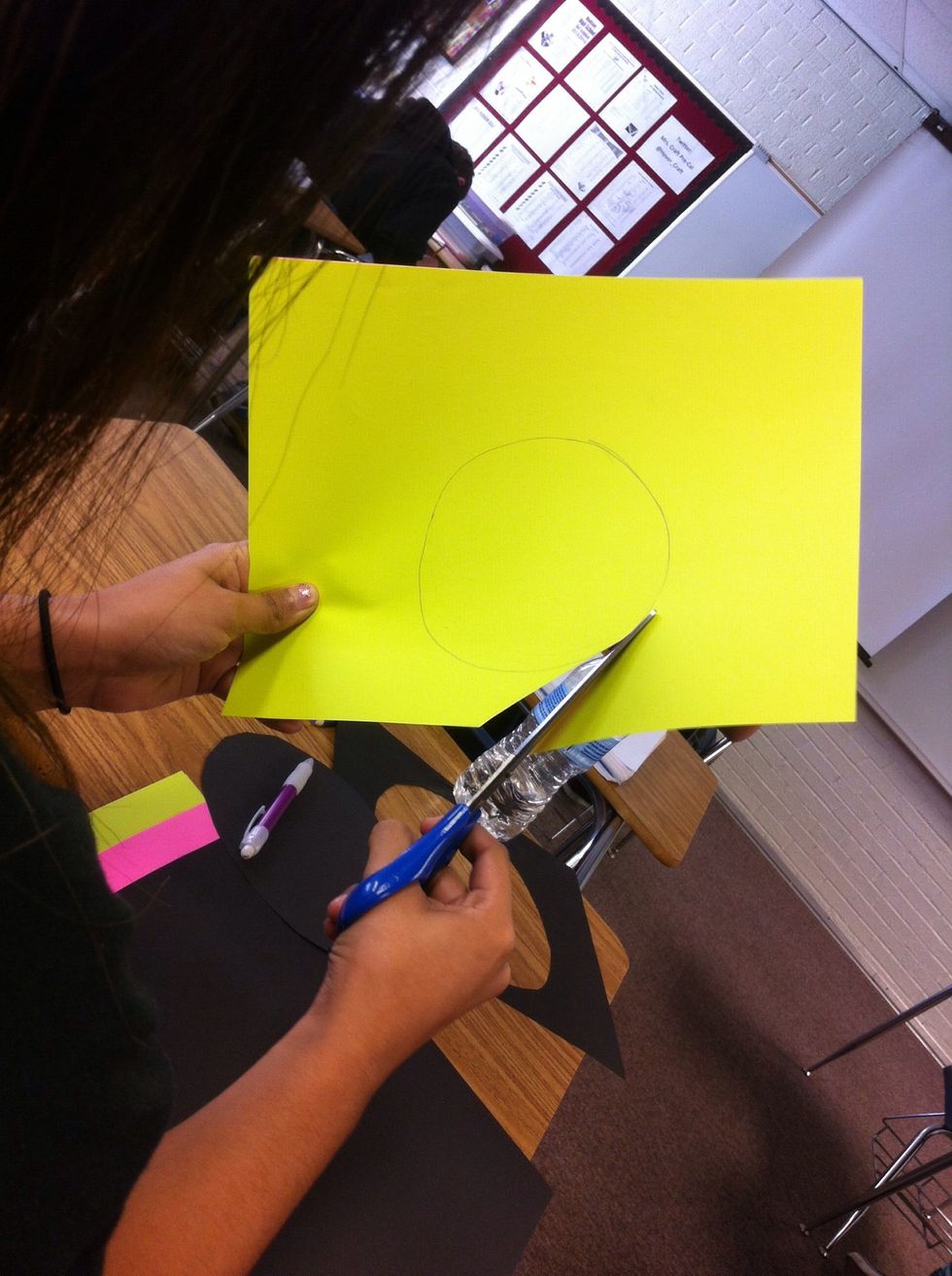 Begin cutting the circle with the green paper still overlapping the pink.
Finish cutting and you end up with a pink and green circle.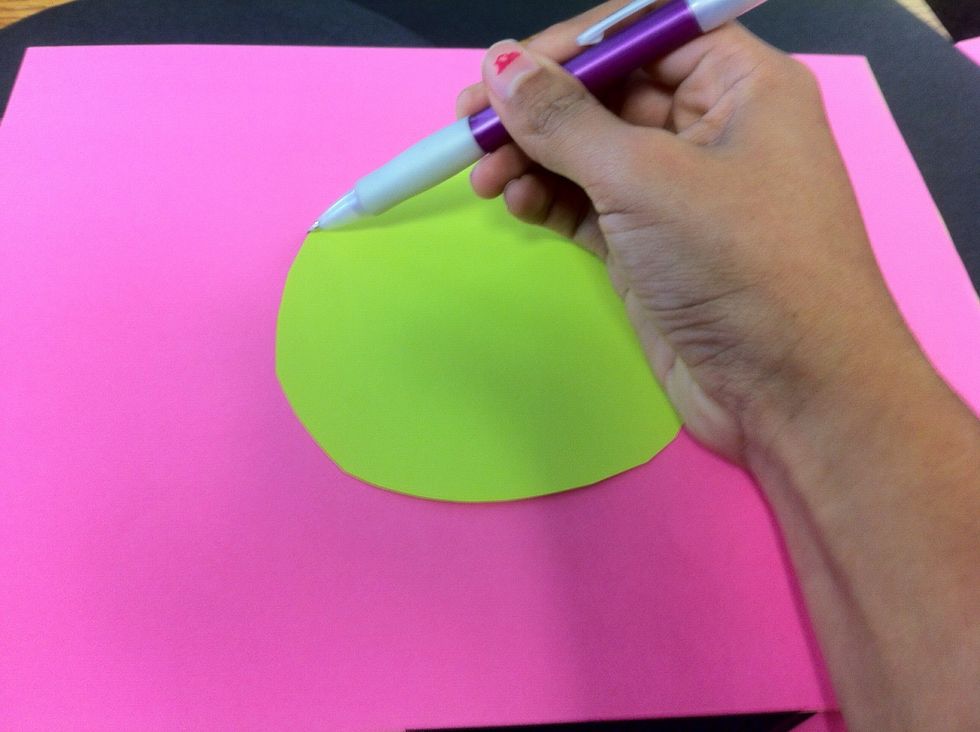 Grab one of the circles you just cut and put it in the center of a new colored sheet of paper. Begin tracing the circle and repeat steps 4-6 twice ending up with 6 circles. (3 pink, 3 green)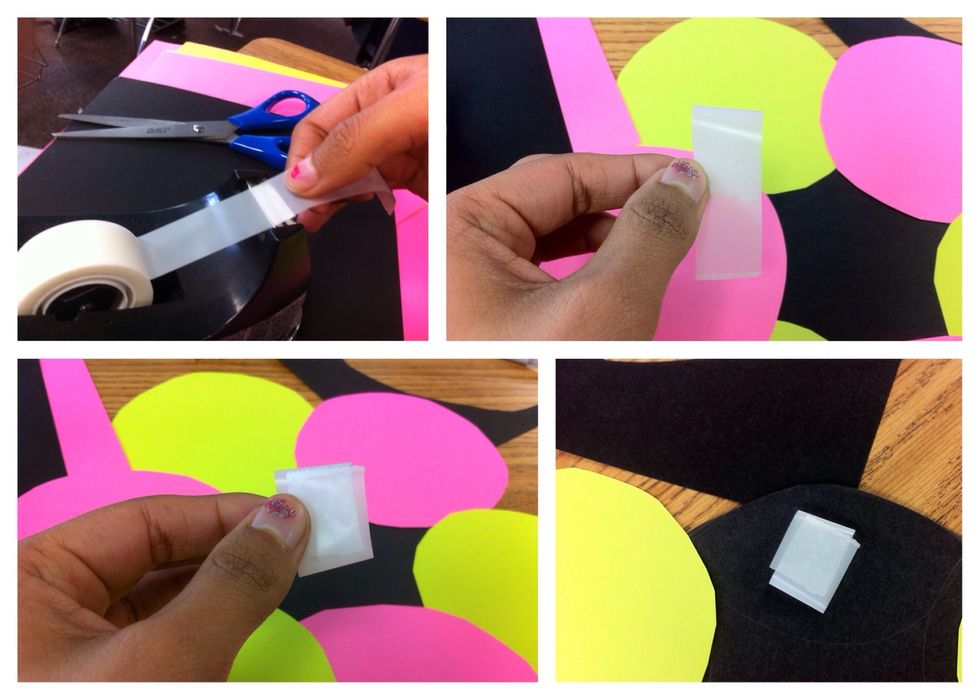 Grab two inches of tape. Fold the top of it towards you and the bottom away from you. The bottom should overlap the sticky side of the tape like shown in the picture. Tape it down on the black paper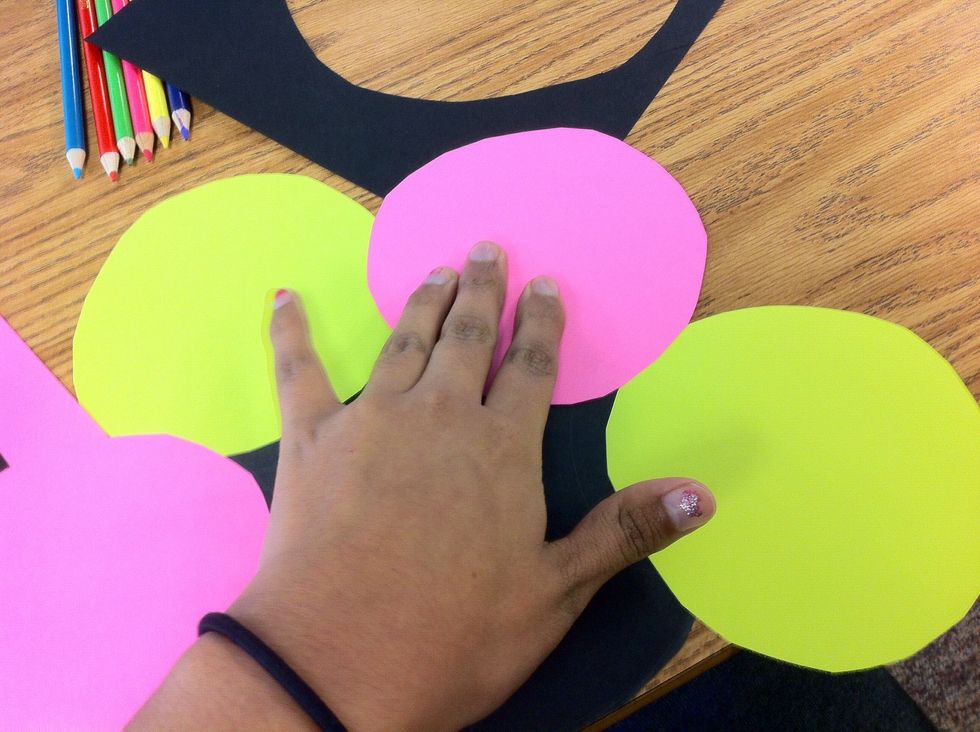 Grab a circle and put it on top of the tape. Repeat this going around the black circle with a different color each time.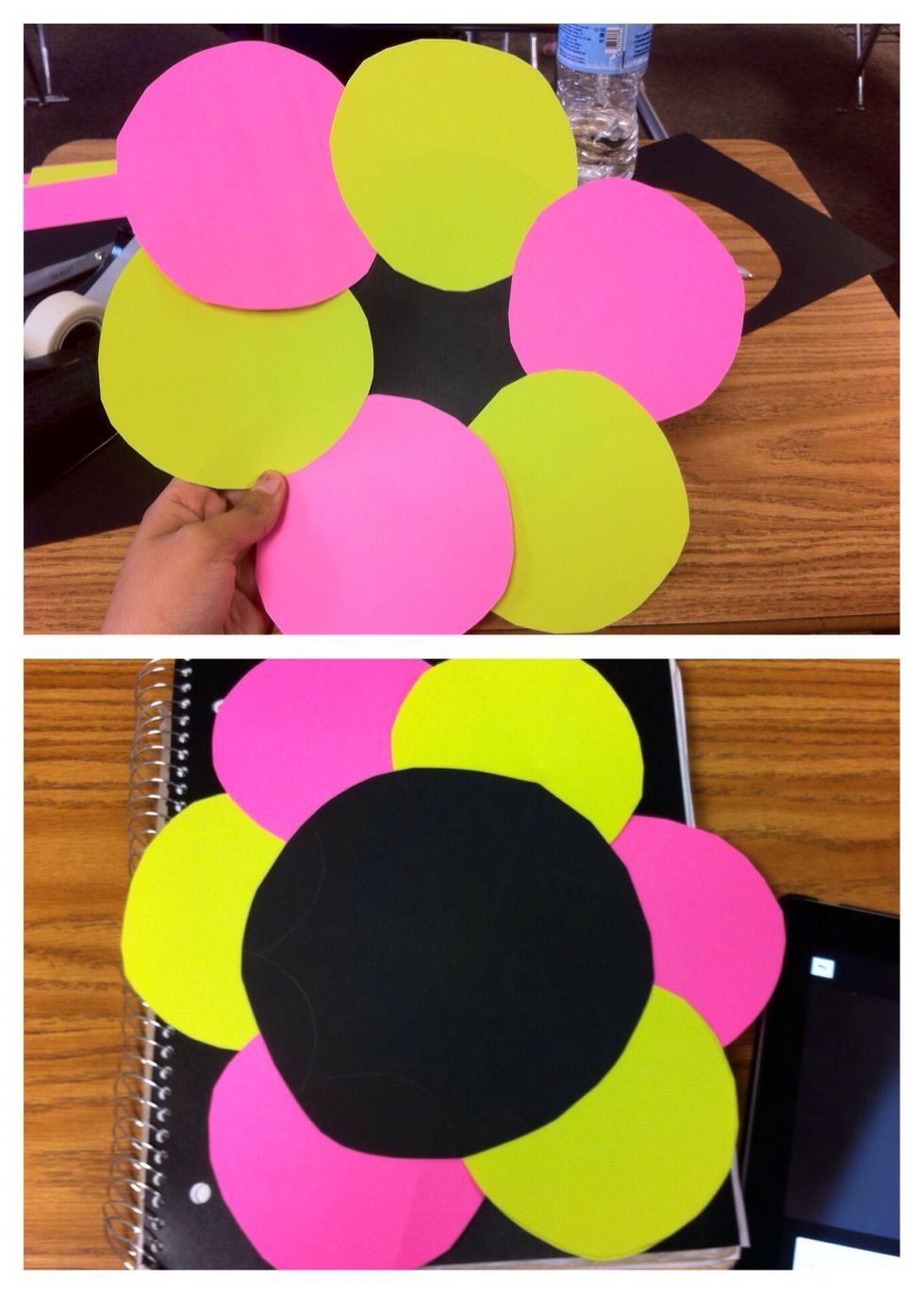 You should end up with the upper picture. Turn the upper picture around and you have a flower!
Tape
Scissors
Pencil
3 sheets of green and pink paper each
1 sheet of black paper