Simple & cute Hope you guys enjoy it 💗
9
This is my first guide hope you guys like it. My English is not that good so hope you can understand 😜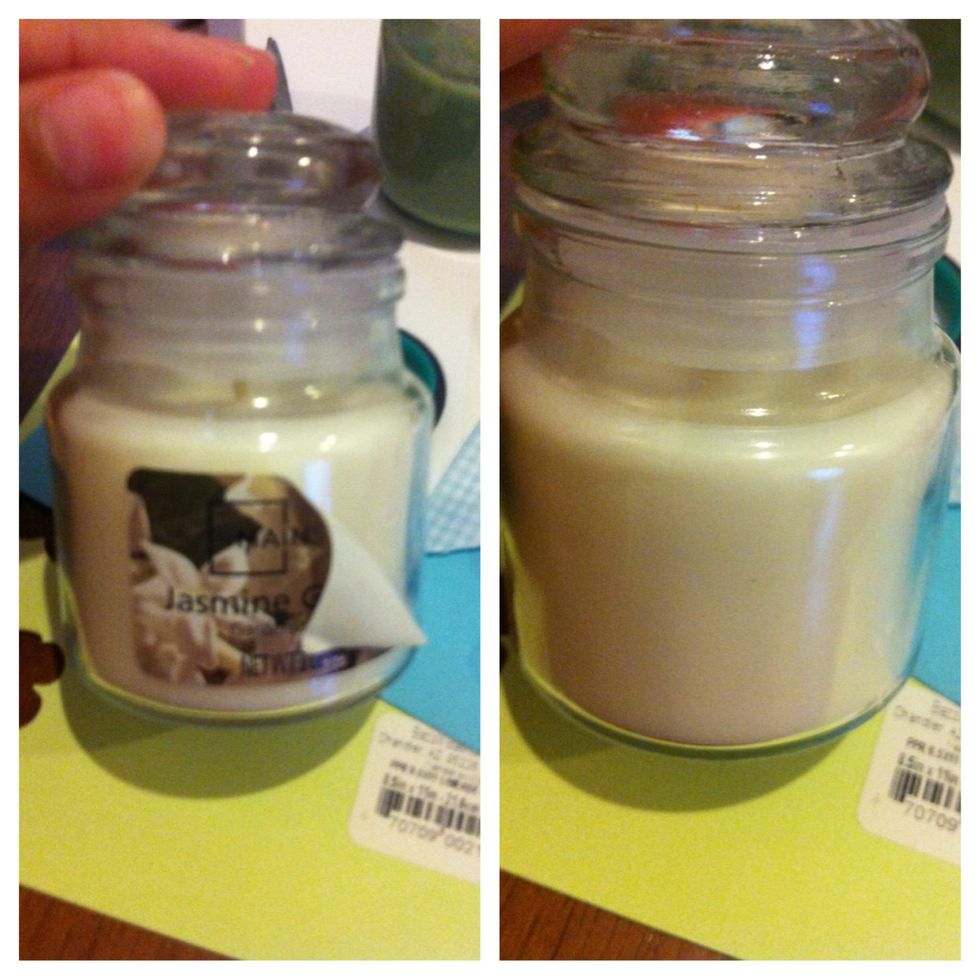 Peel the sticker from the candle & connect your glue gun.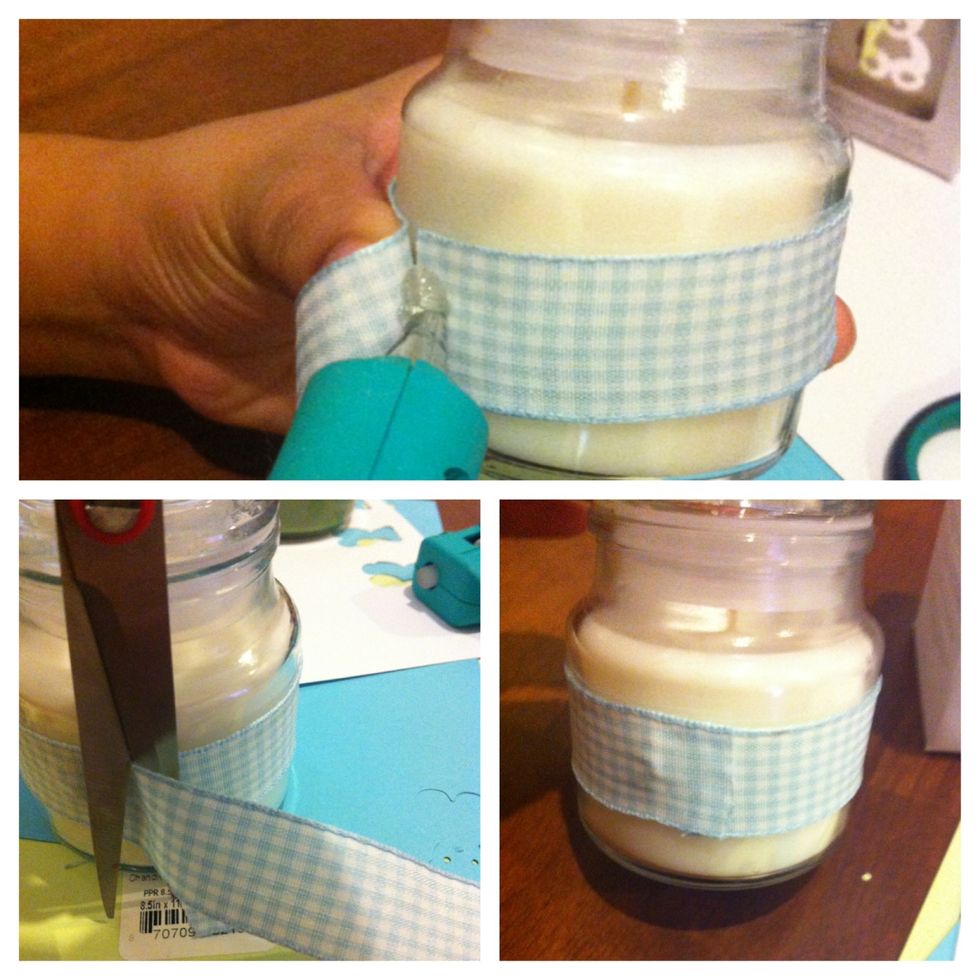 Put the ribbon around the candle,glue it & cut it.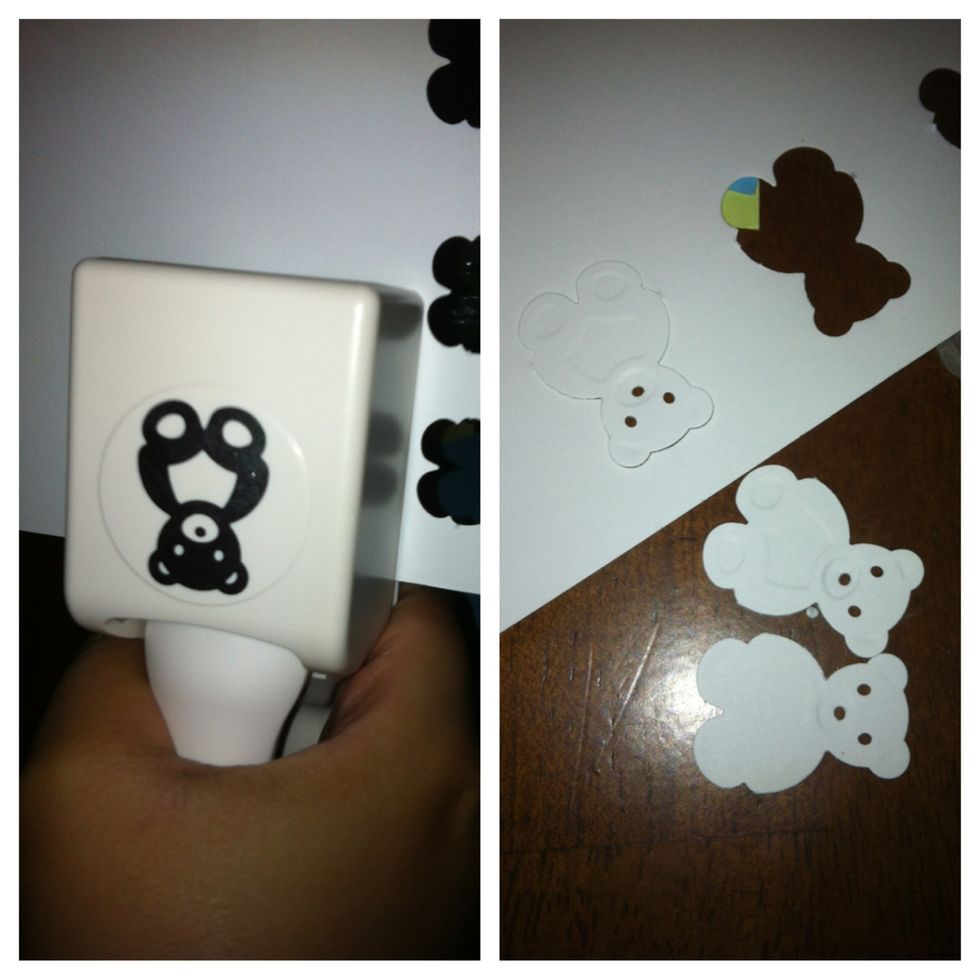 When you are cutting the teddy bear press hard enough so it can get the print of the bear. I cut four bear for each candle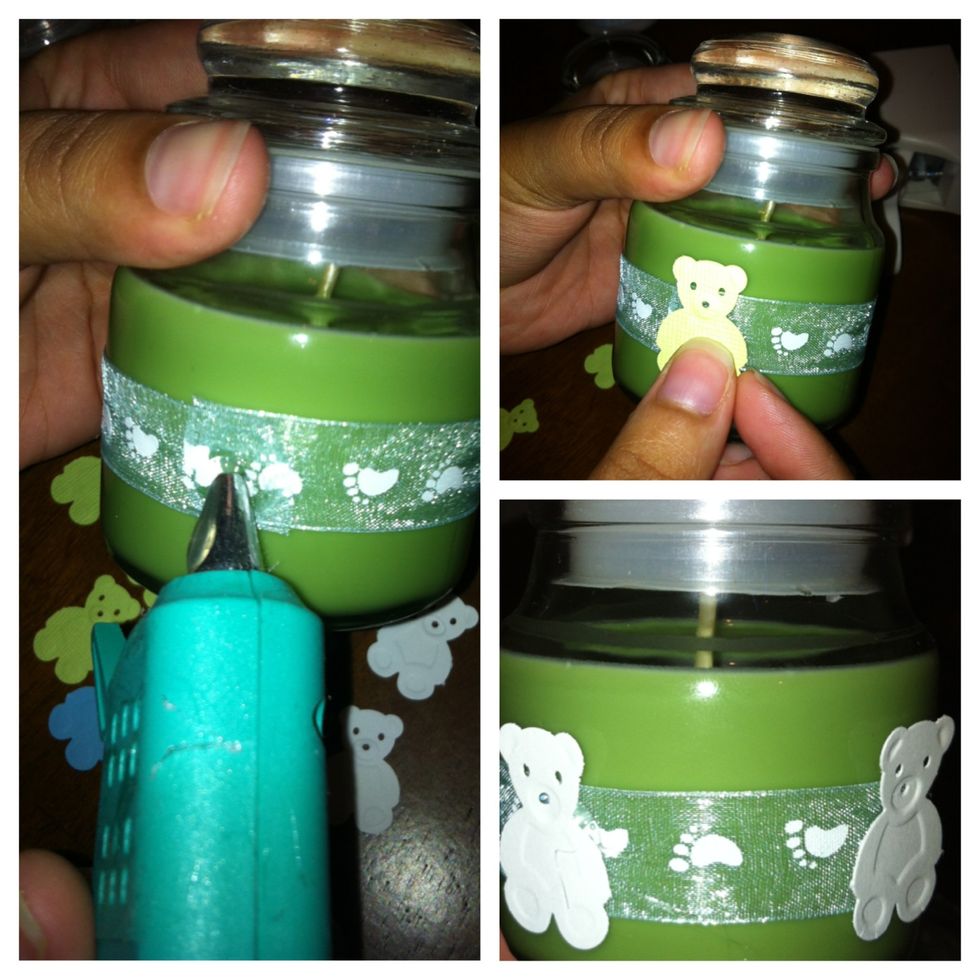 Glue a bear where the ribbon was cut to cover that part.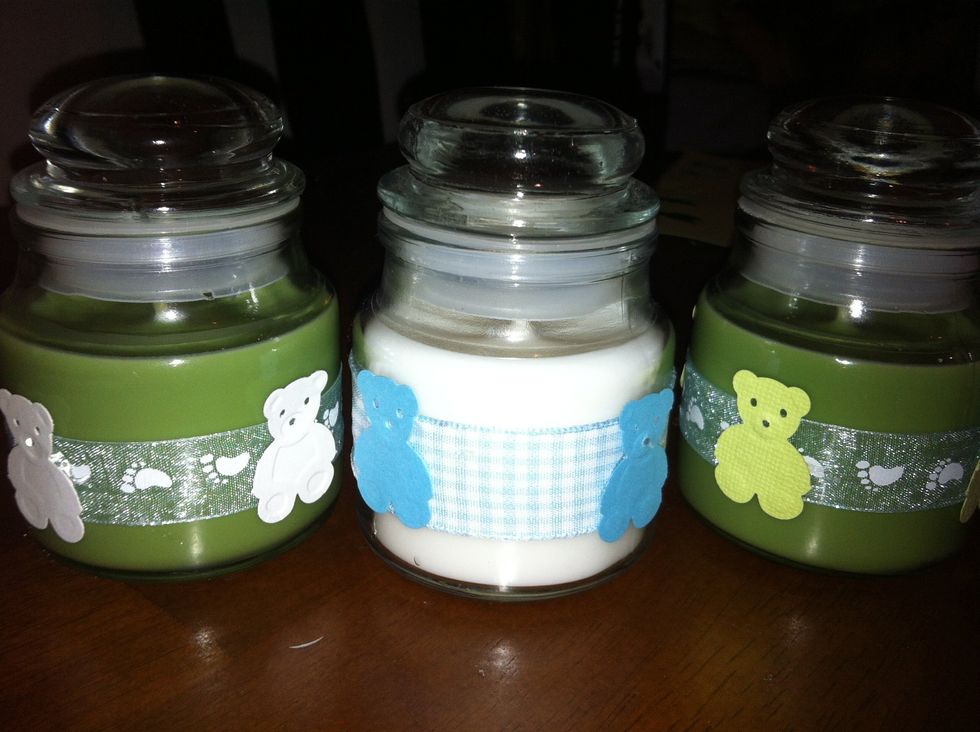 Final product Simple & cute I used teddy bears but you can use any shapes or color you want, be creative💗
Candle
Ribbon
1.0 Scissors
1.0 Glue gun
1.0 Double craft punch(teddy bear)
Bazzill basics paper