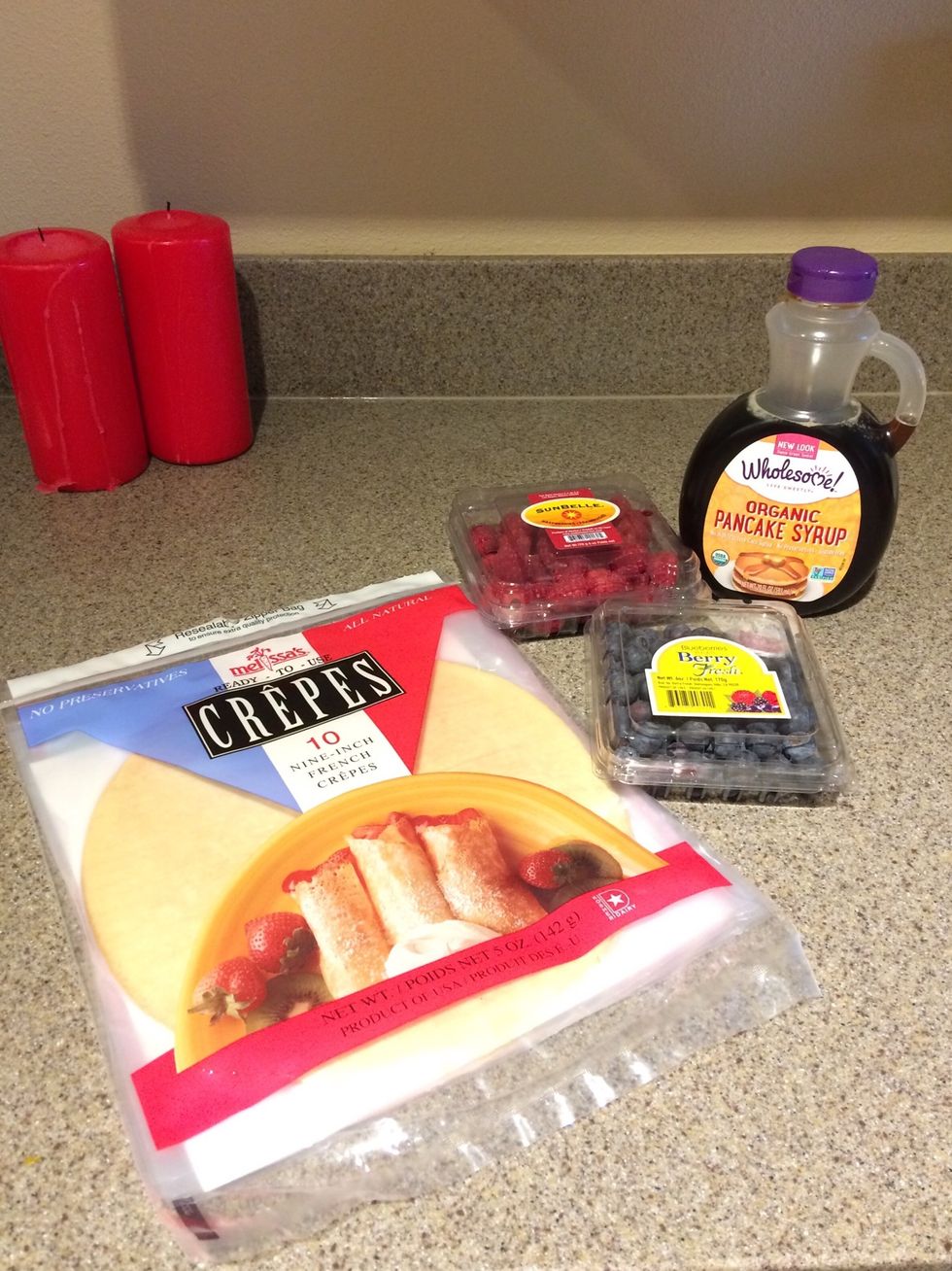 One (1) Crêpe paper on a plate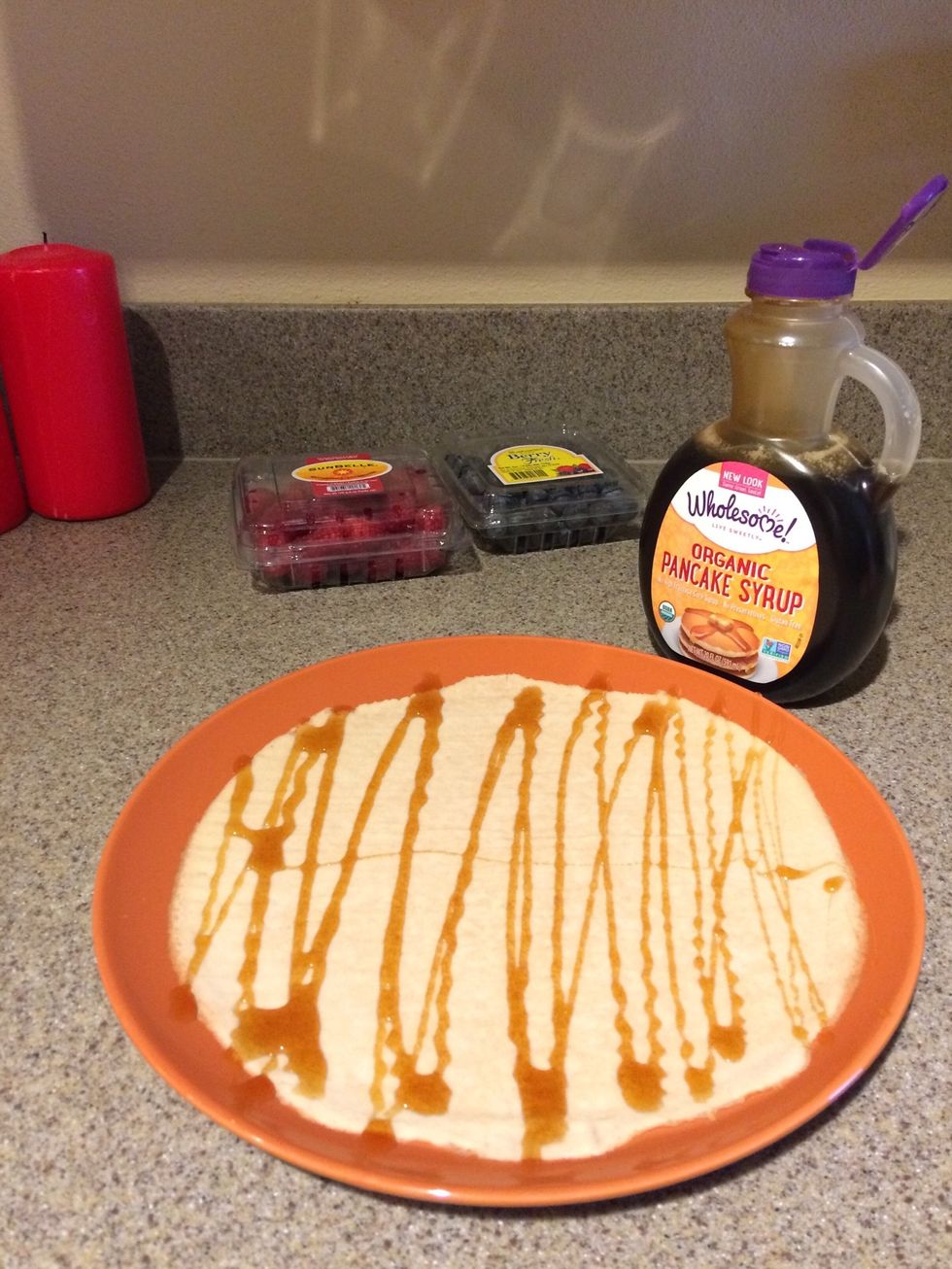 Pour maple syrup over the paper.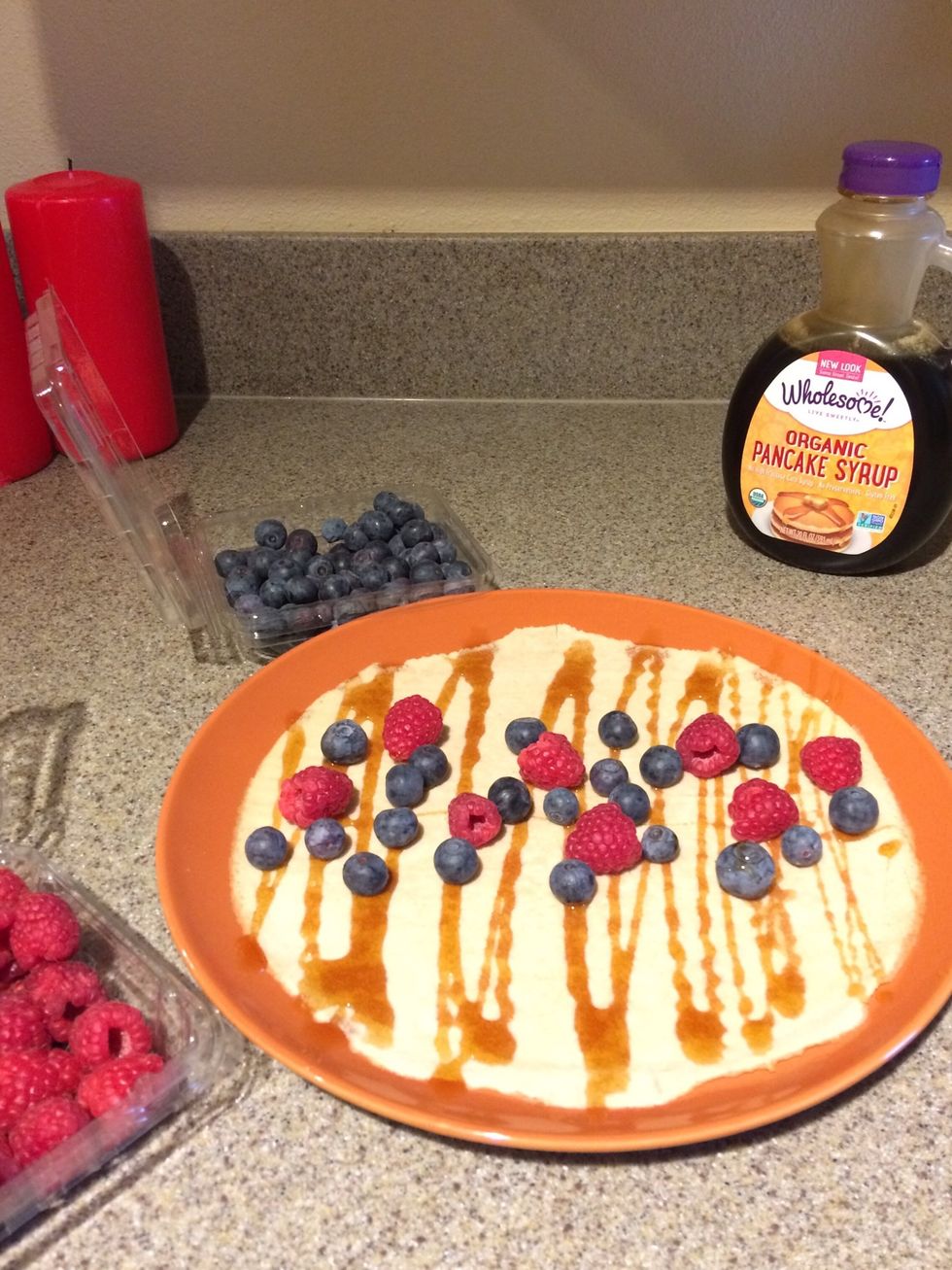 Add berries to your liking. Avoid adding too many berries, you may not be able to fold your Crêpe if there are too many.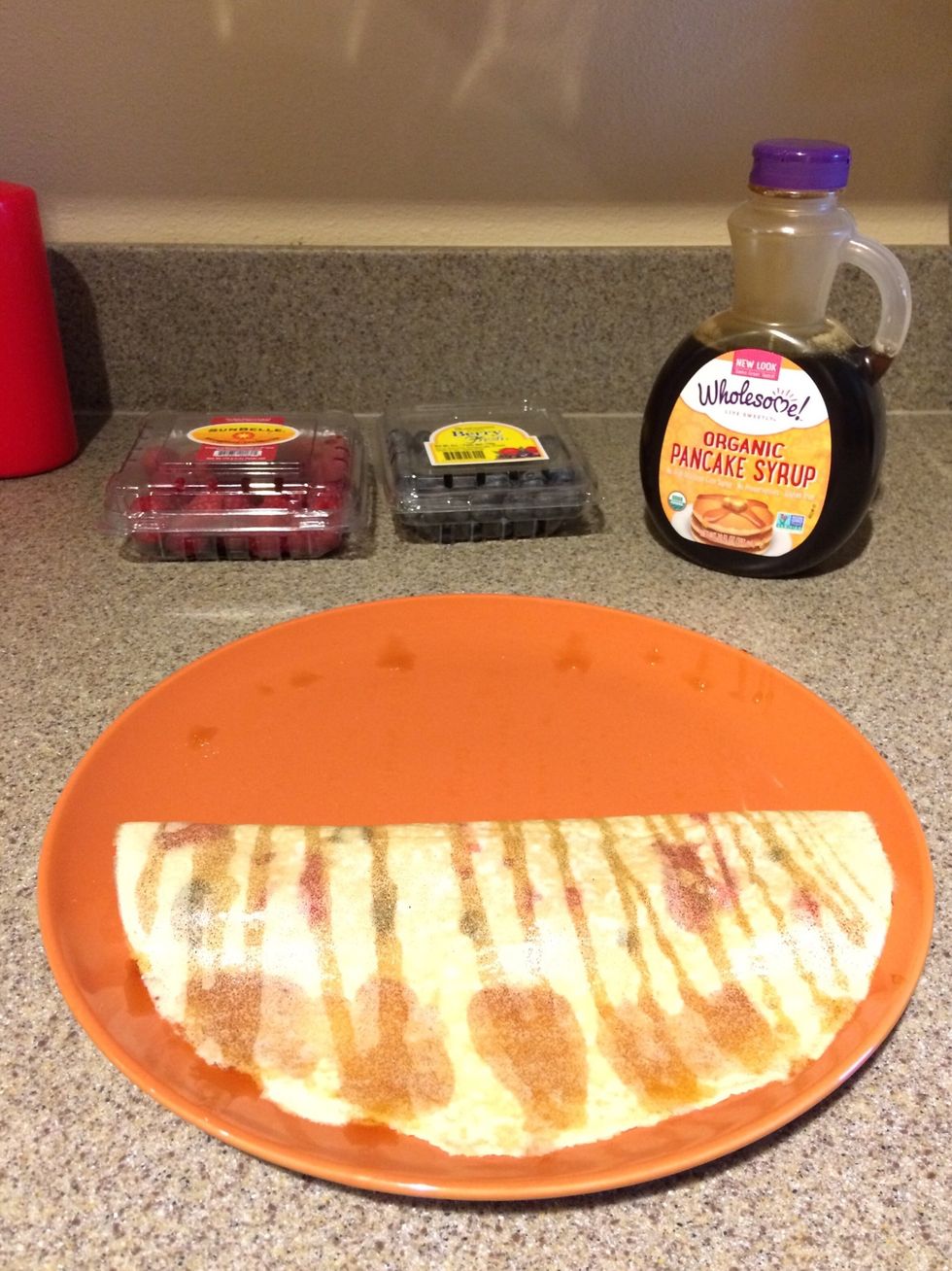 Fold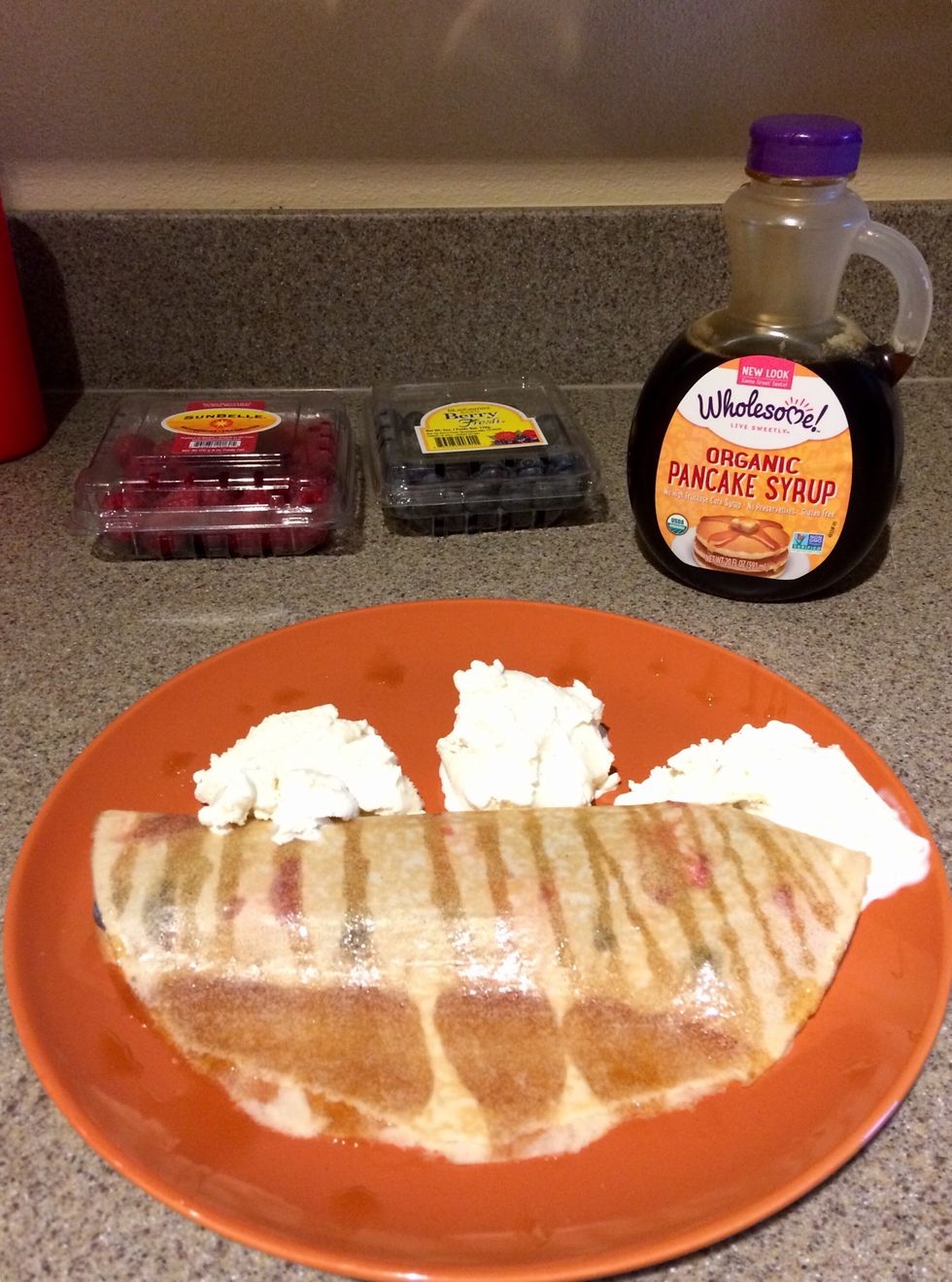 (Optional) Add Vanilla Bean Ice Cream to your liking.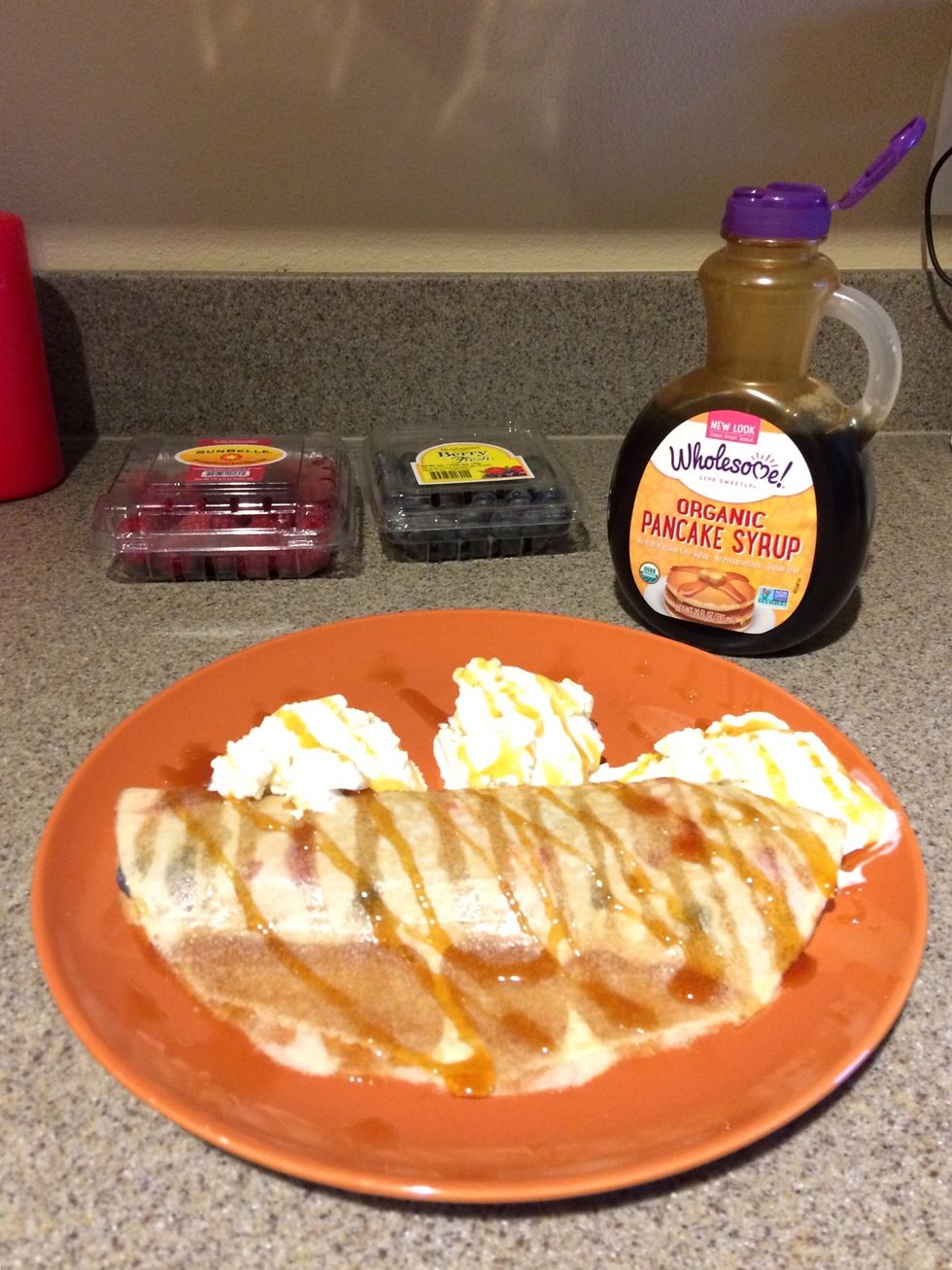 Top with Maple Syrup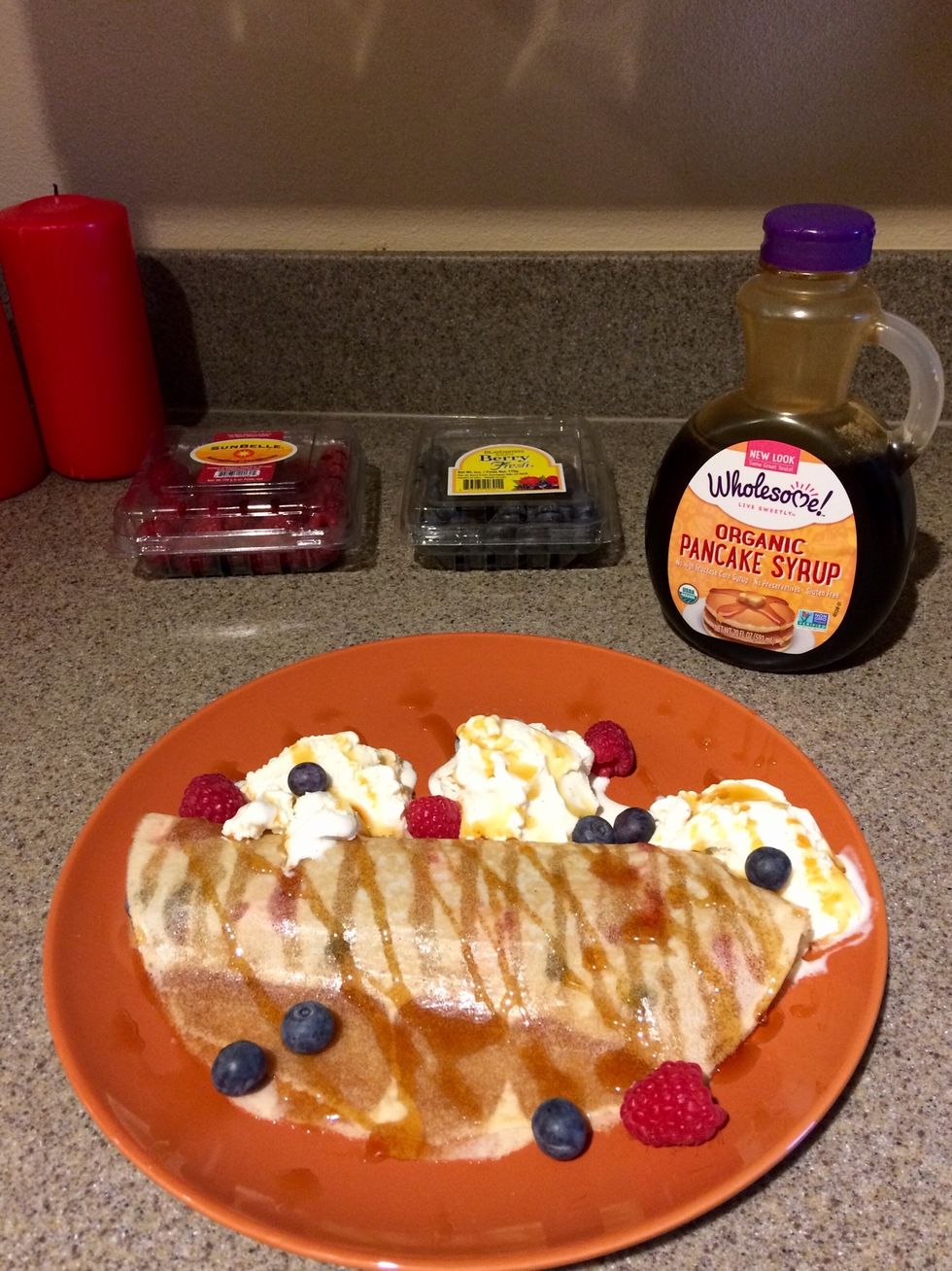 Top with berries. Enjoy!
1.0 Crêpe paper
Maple syrup
Blueberries
Raspberries
Vanilla bean ice cream (Optional)