How to make a simple cherry tomato and basil omelette
This open faced omelette calls for two of my favorite ingredients: basil and tomatoes. Served this way it reminds me of my favorite food: pizza.
95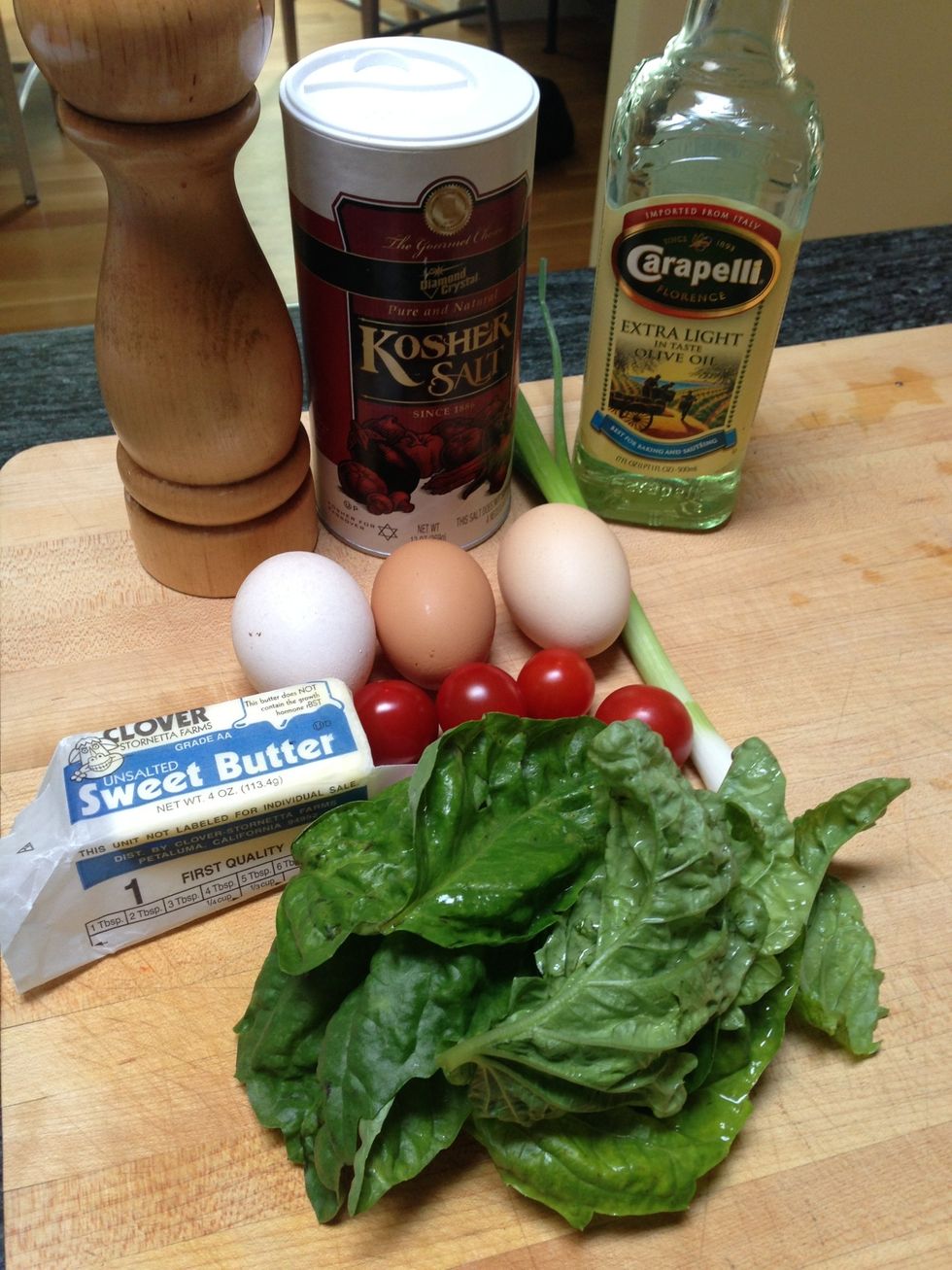 Gather your ingredients.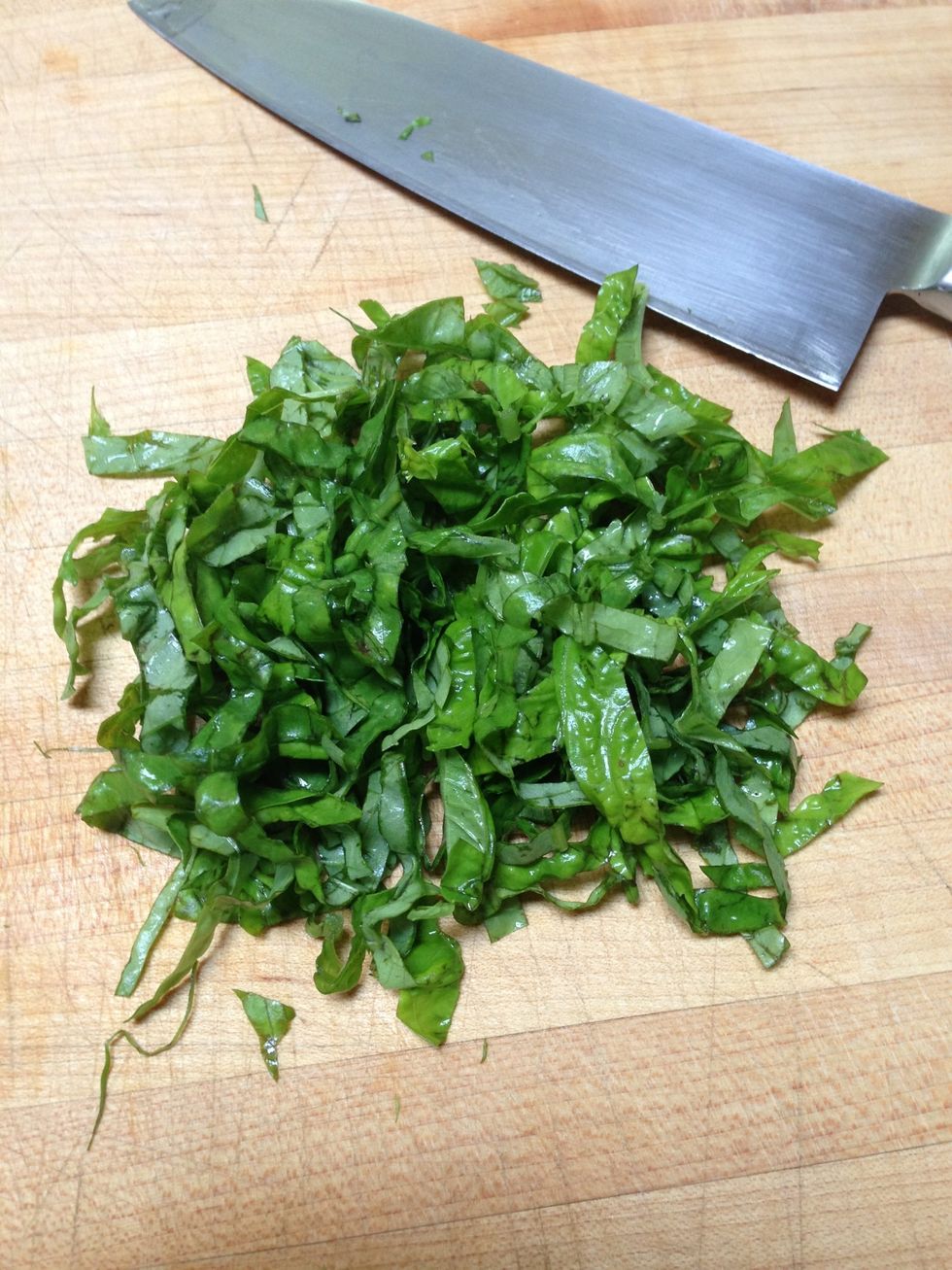 Chop the basil.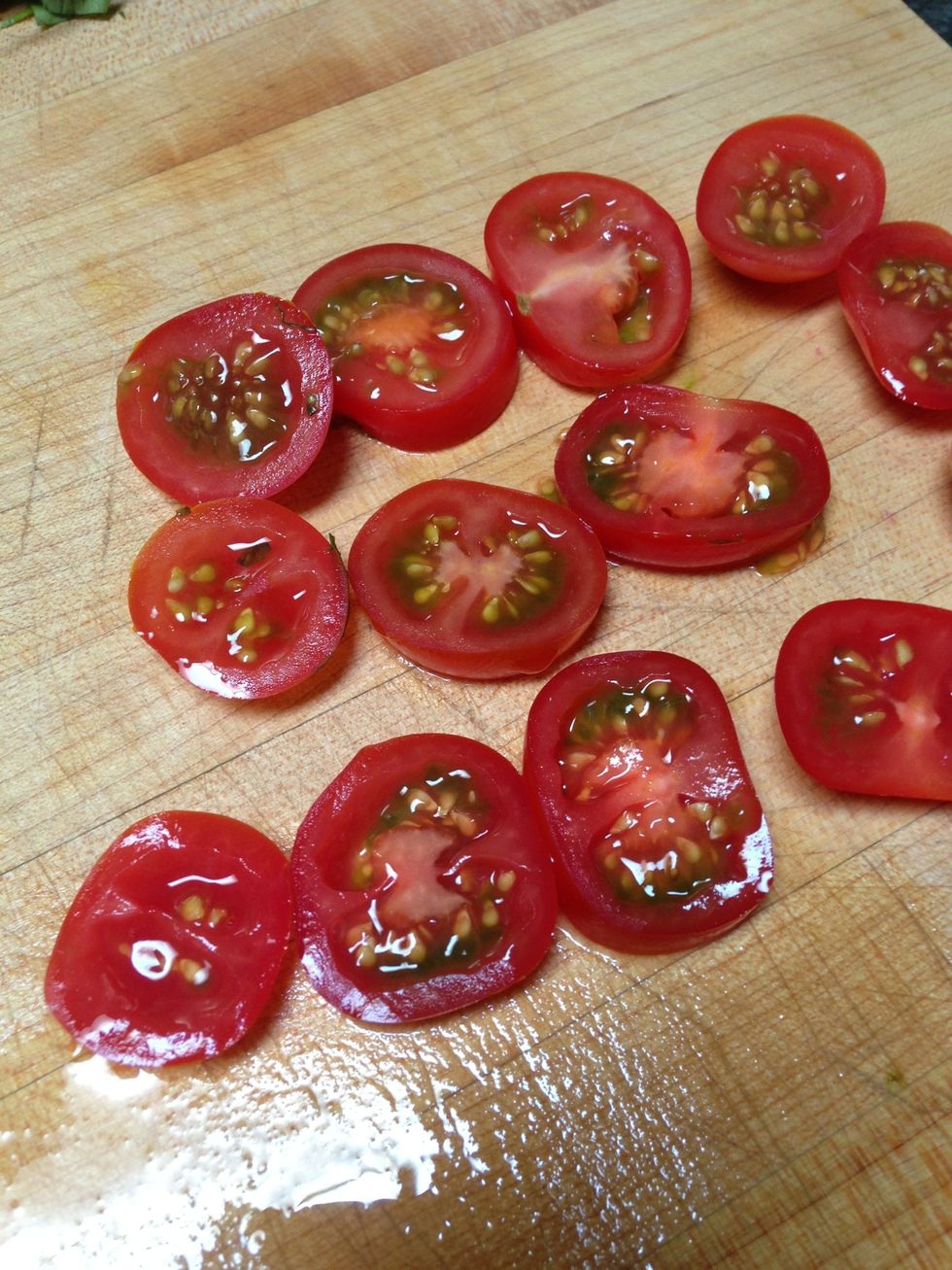 Thinly slice the cherry tomatoes.
Mince the scallion.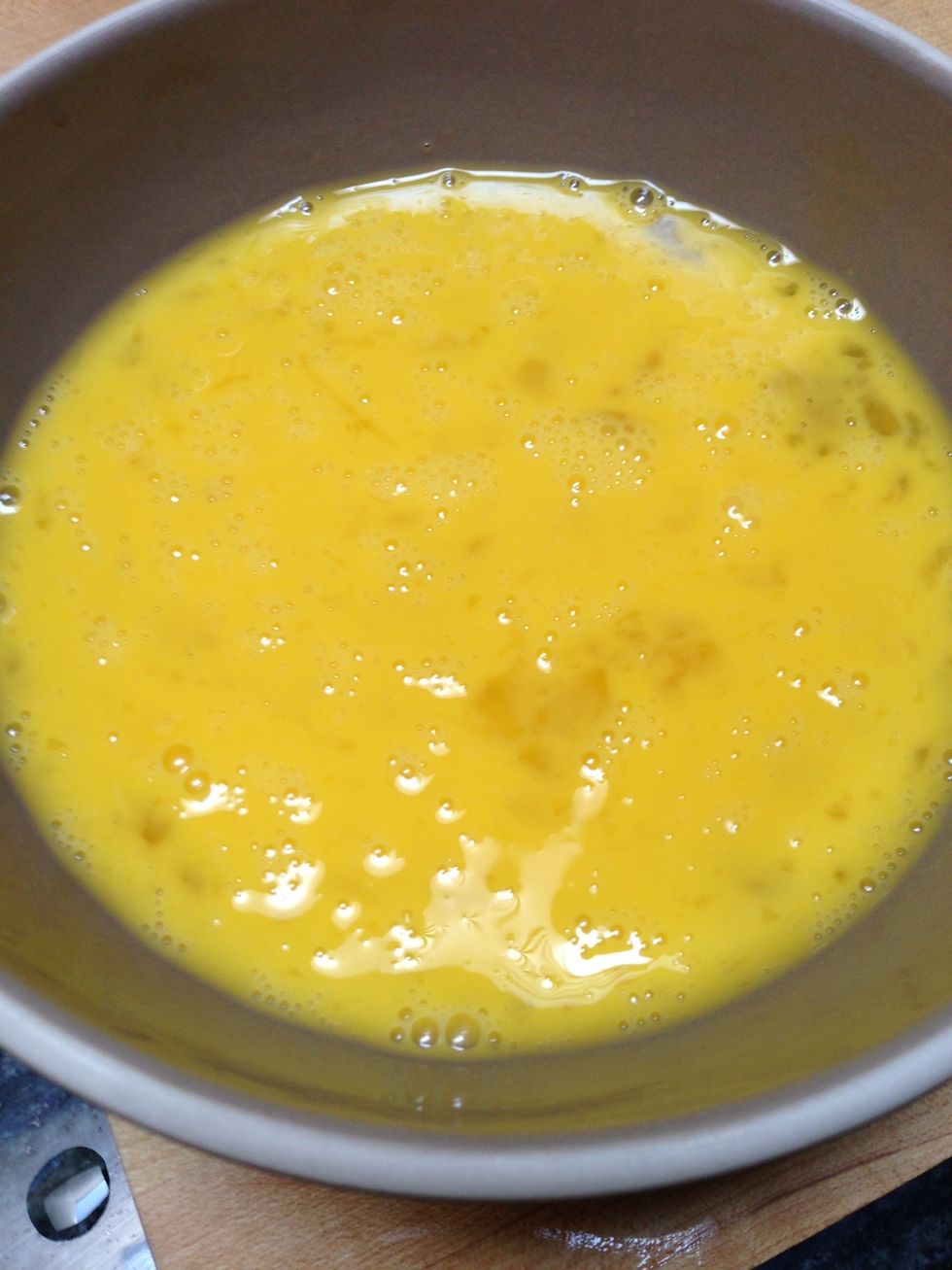 Whisk the three eggs in a small bowl.
Add salt and pepper.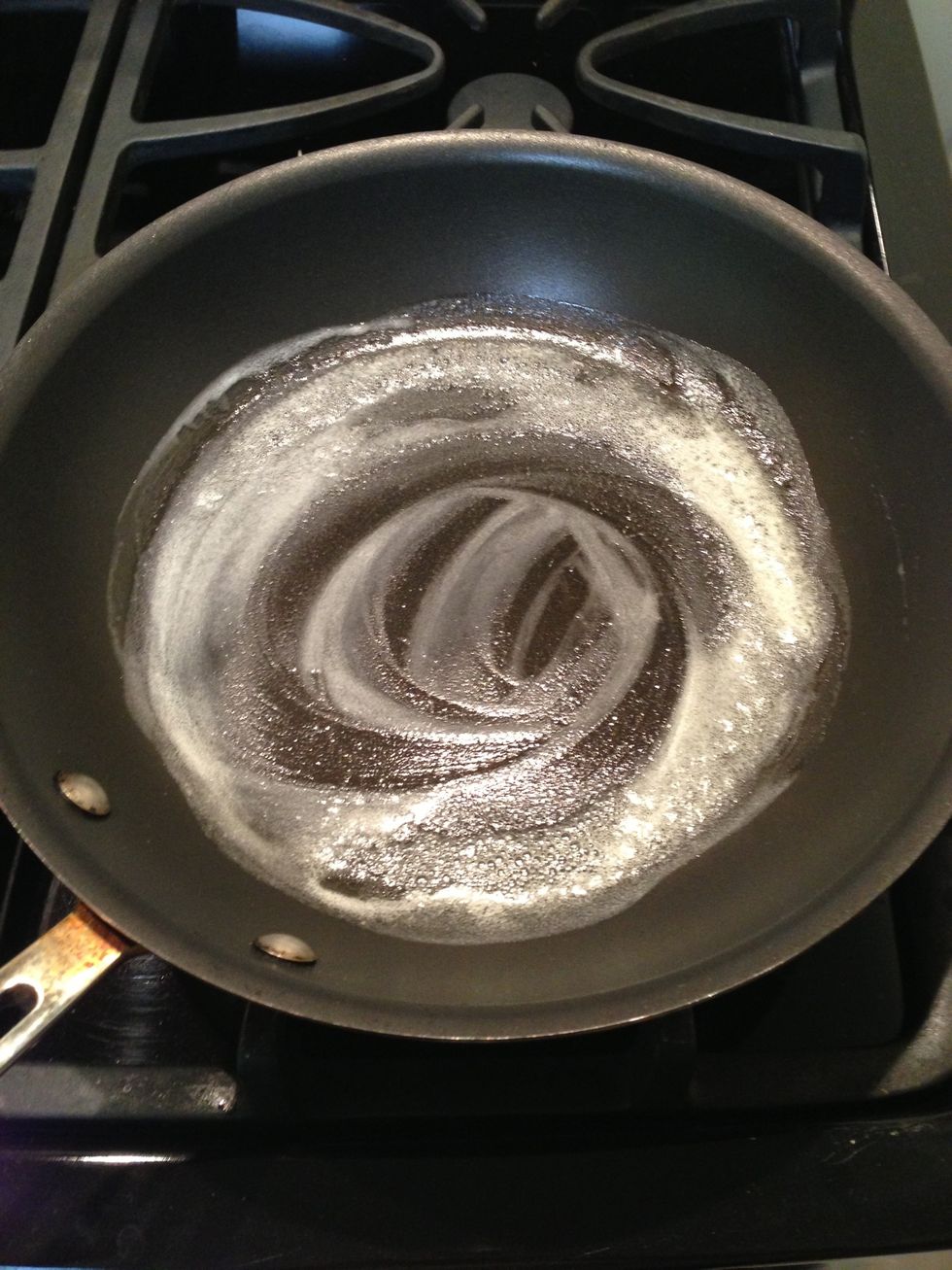 Add butter and olive oil to a frying pan on high heat.
Fry the scallions and cherry tomatoes together for one minute.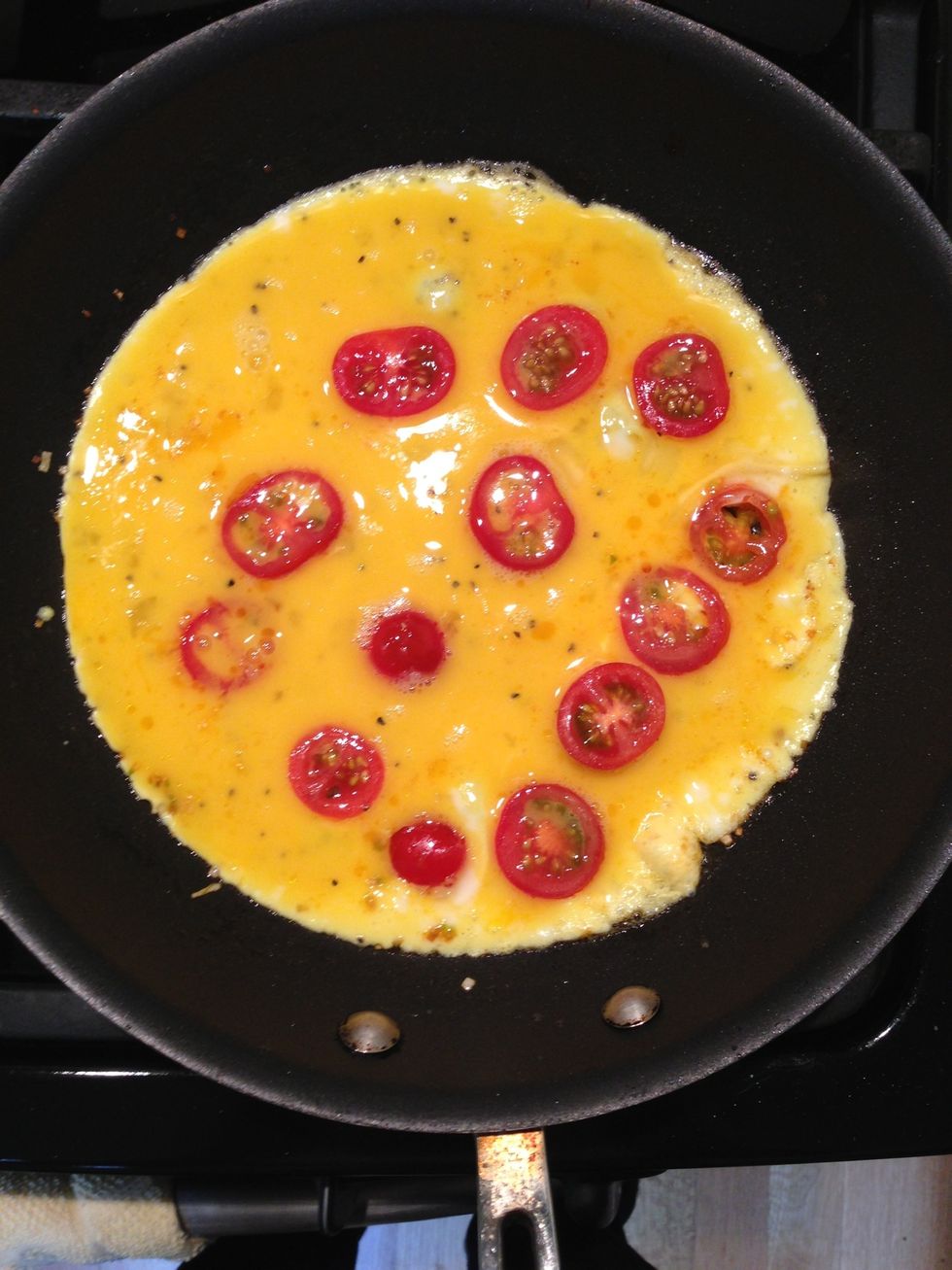 Add the eggs to the scallions and cherry tomatoes. You can move the tomatoes around to ensure that they are evenly distributed.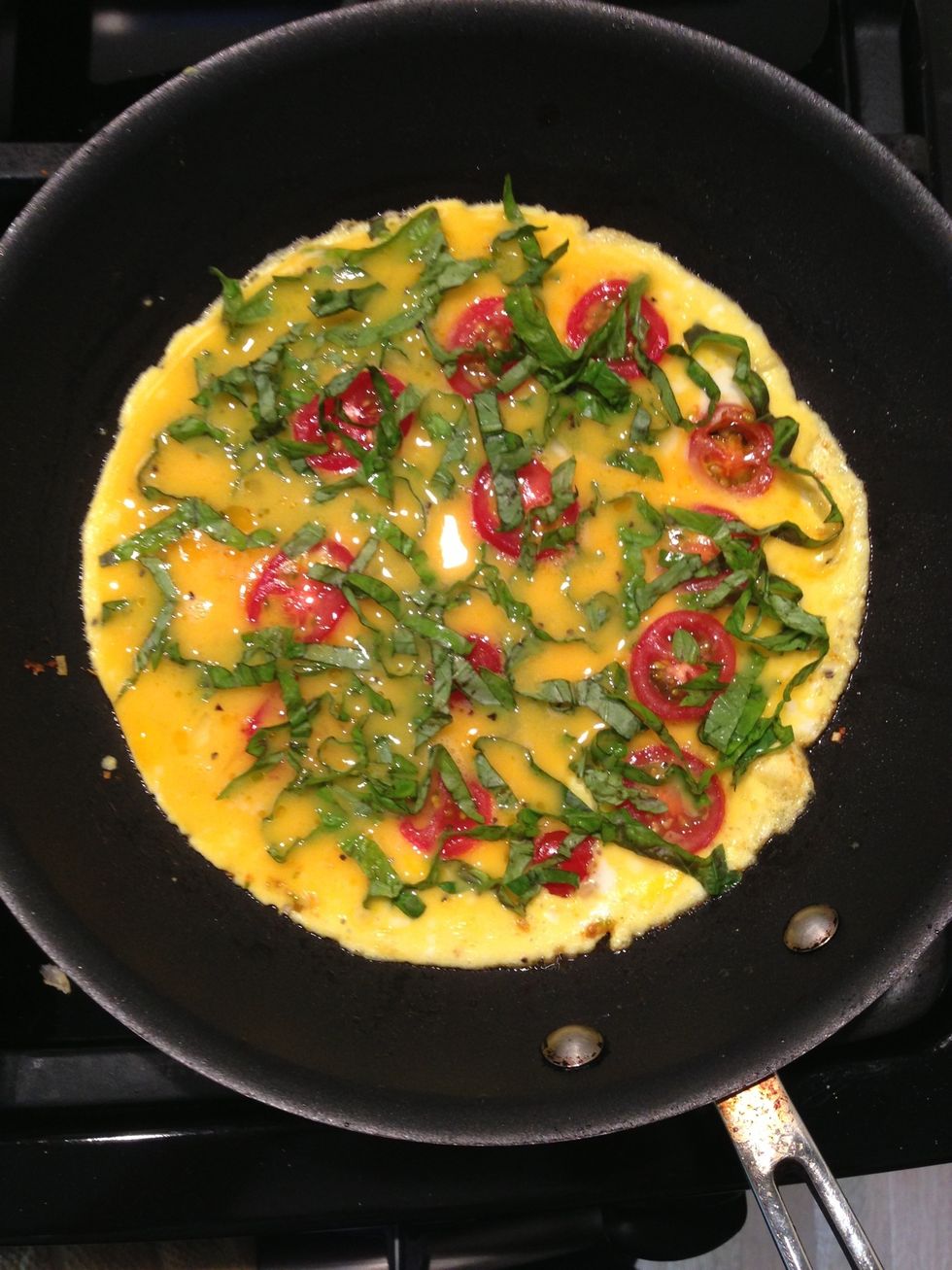 When the bottom of the omelette is golden brown and the top has only a little liquid left add the basil. If you don't like your eggs runny you'll want to wait a little longer than I did.
Slide the omelette on to a plate and serve! Note: I like my eggs a little runny, you might want to cook yours a bit longer.
1.0 Scallion
Handful of Basil
Handful of cherry tomatoes
3.0 Eggs
Salt
Pepper
1.0tsp Olive oil
1/2Tbsp Butter