Tasty, filling and easy to prepare, this kale salad is perfect for dinner and lunch.
16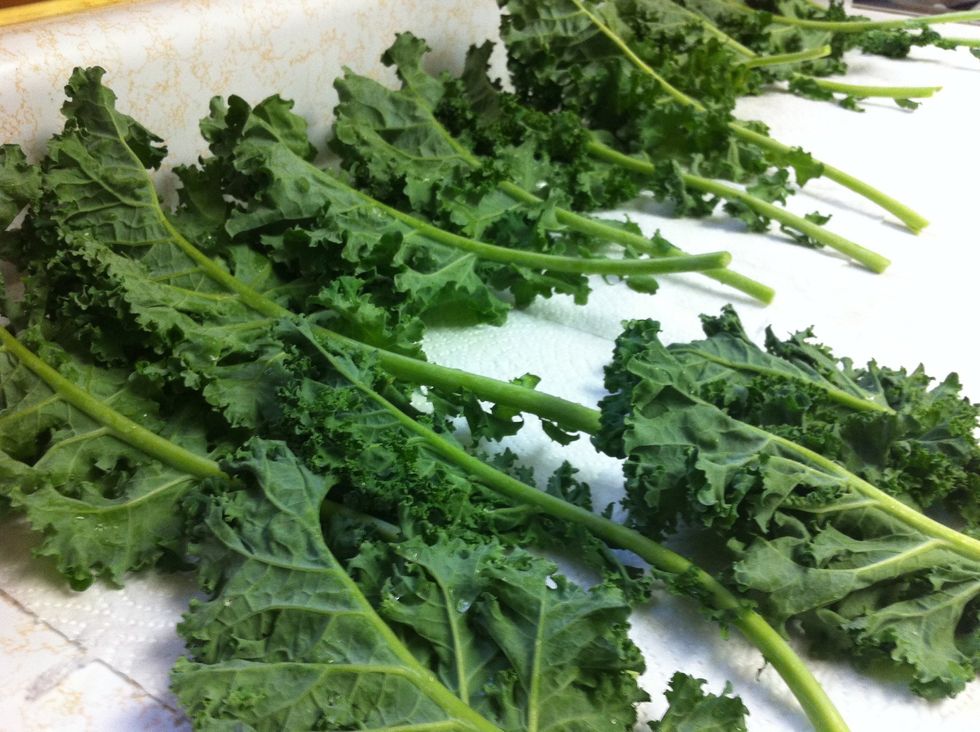 Thoroughly wash your kale and allow it to dry.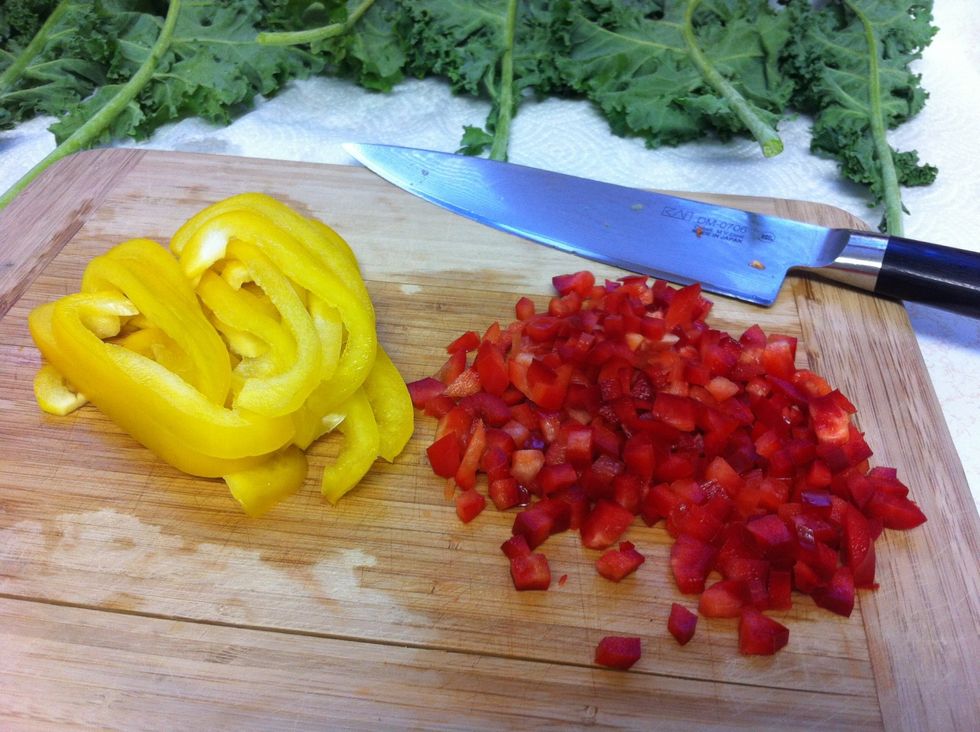 While kale is drying, cut red and yellow bell peppers into small squares (in the image above, the red bell pepper is finished).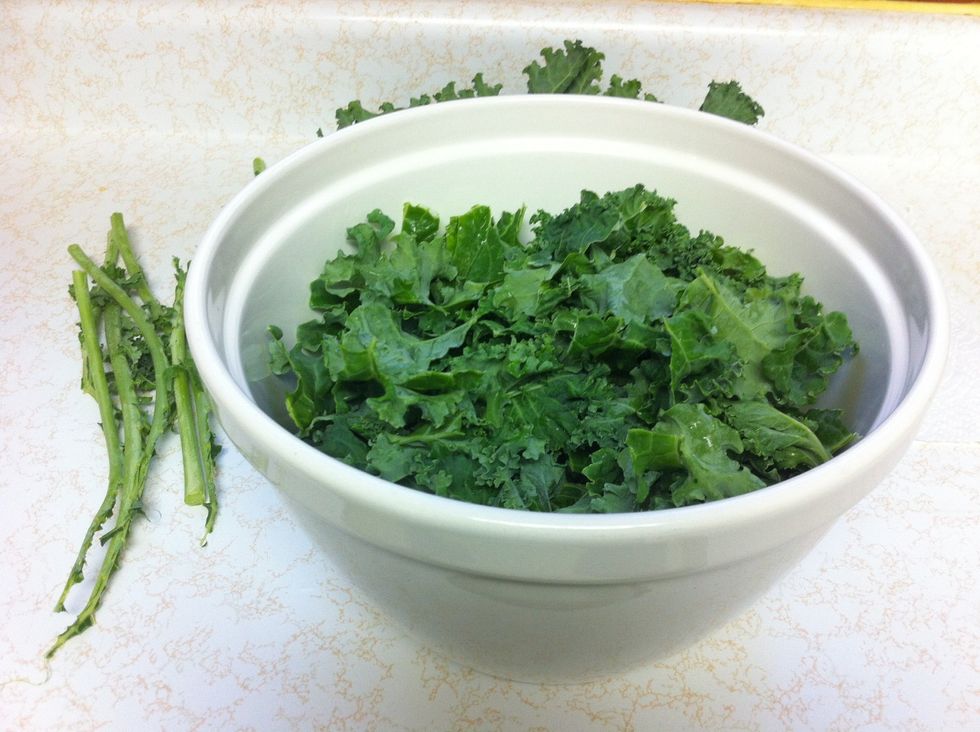 Tear kale into bite-sized pieces and place it into a large bowl.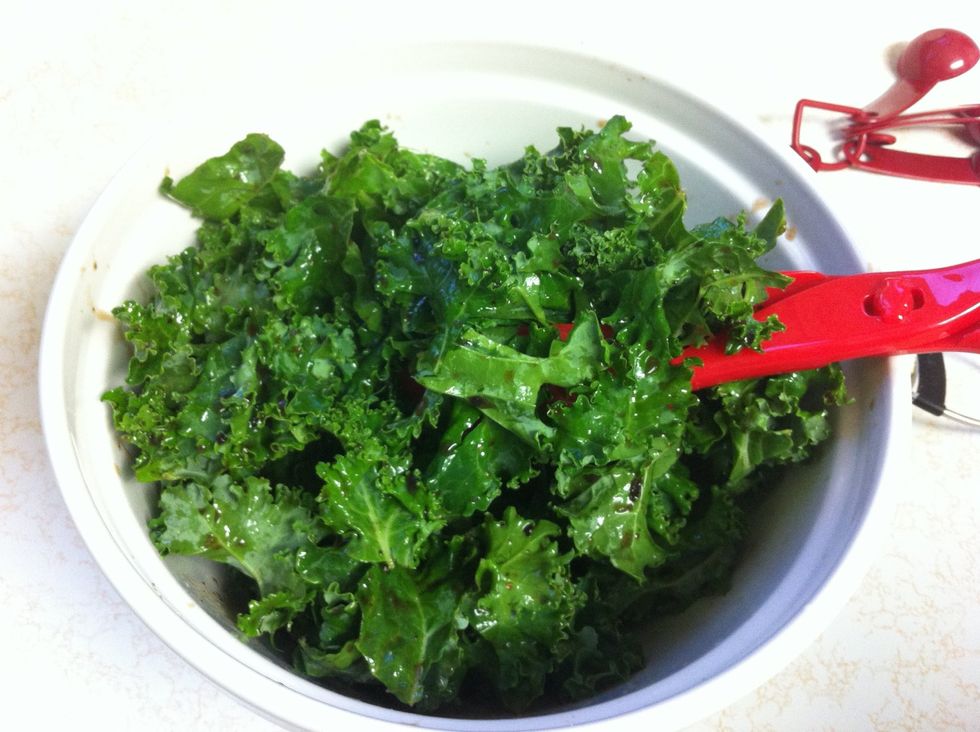 Add 1/2 cup Newman's Own Balsamic Vinaigrette Dressing. Toss until kale is totally coated.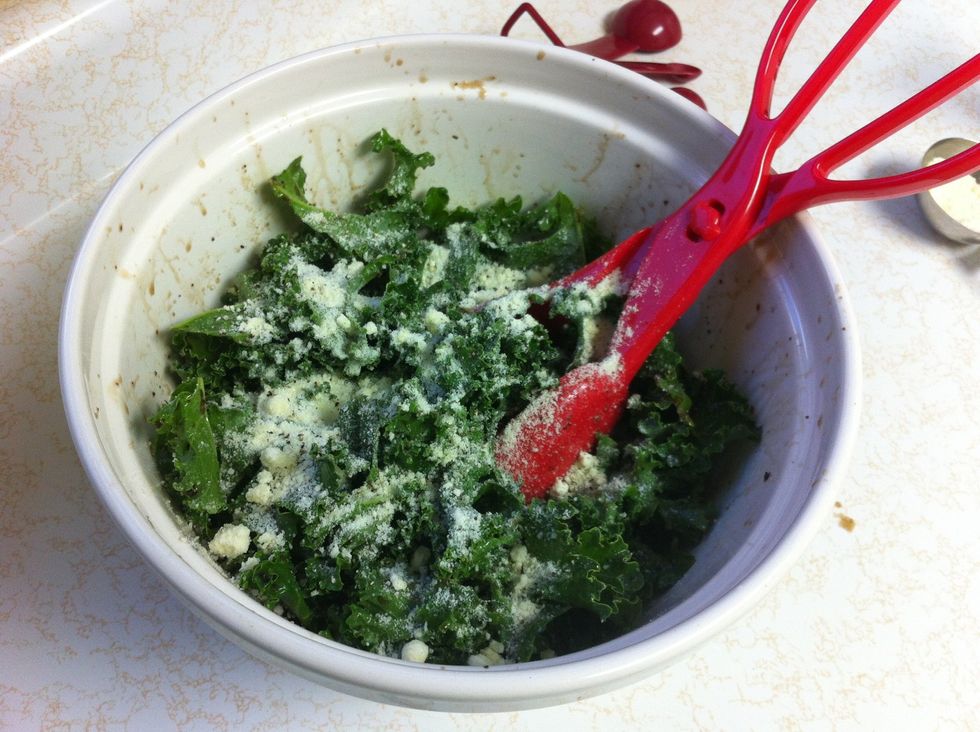 Add 1/4 cup parmesan. Continue to toss the kale, adding ground black pepper to taste.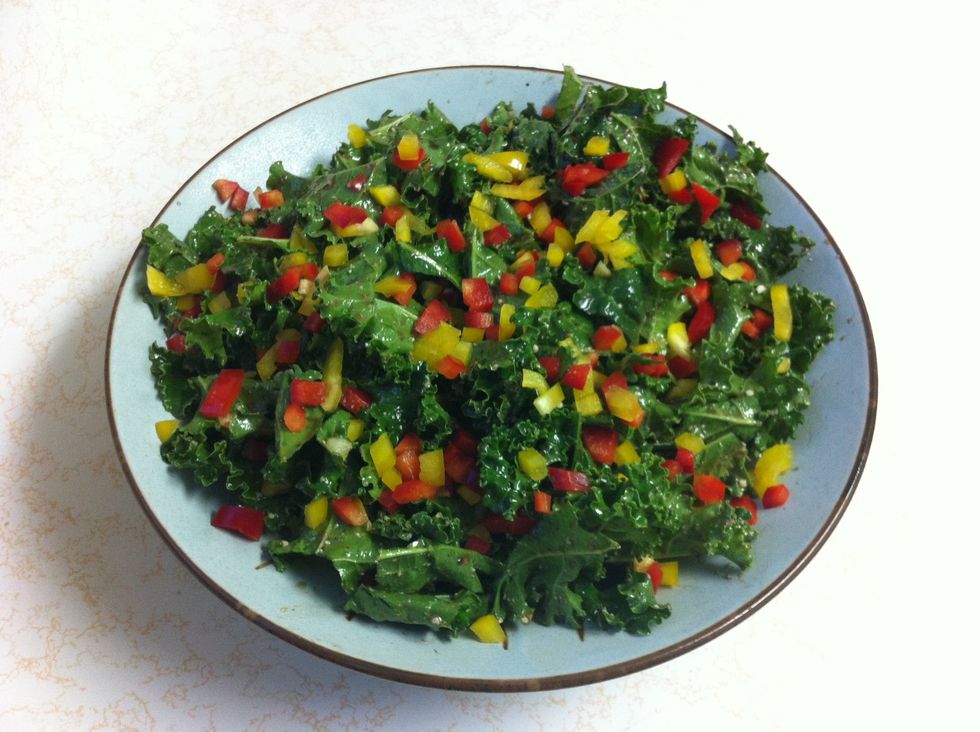 Sprinkle your red and yellow bell pepper on top! Enjoy!
1.0bnch Kale
0.0 Yellow bell pepper
0.0 Red bell pepper
0.0c Parmesan cheese
Crushed black pepper
0.0c Newman's Own Balsamic Vinaigrette Dressing
Shannon Bennett
Graphic designer (tbennettshannon.com), newly awakened DIY'fer and laugh connoisseur :) I love trying new things!