How to make a simple but amazing birthday cake
Make a Simple but Amazing Birthday Cake
7350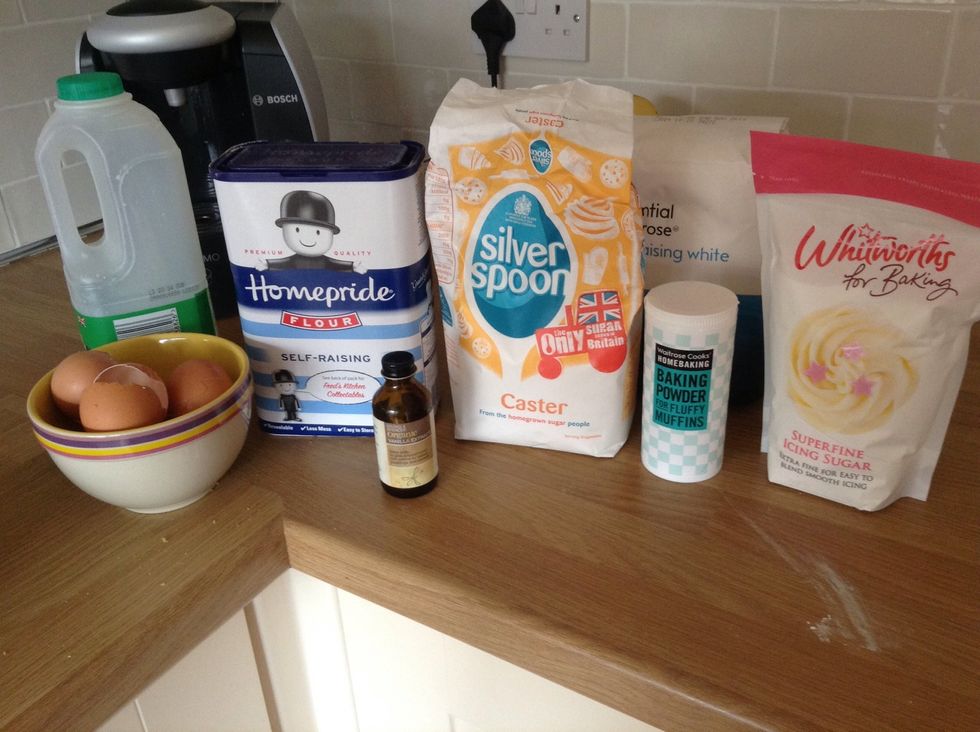 Gather the ingredients.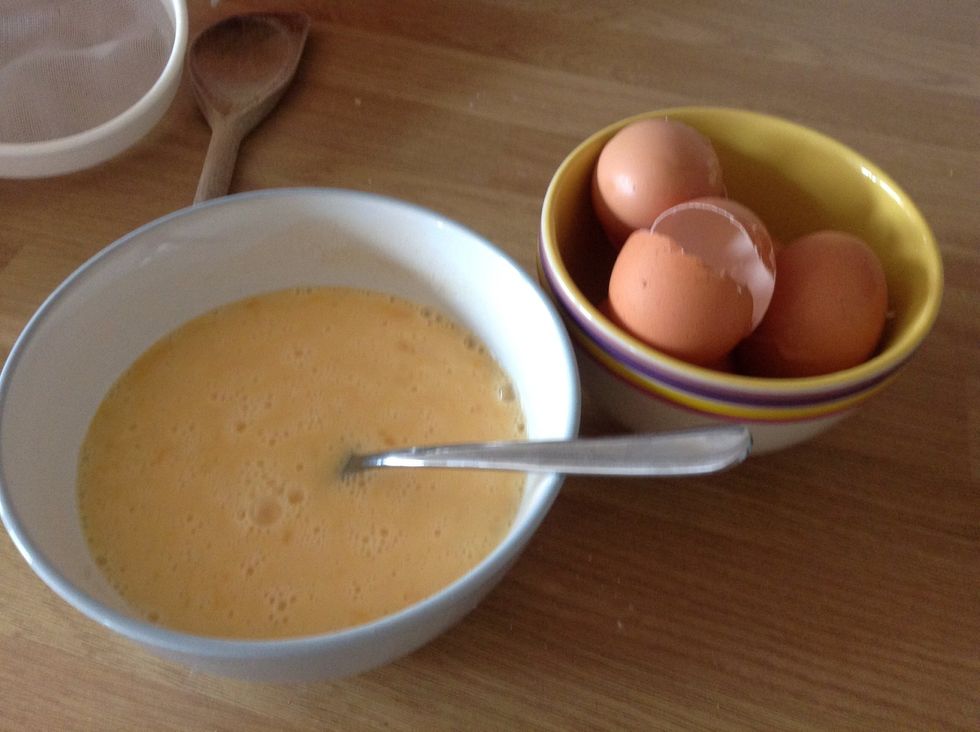 Whisk 5 eggs together with a little of milk and three drops of vanilla essence.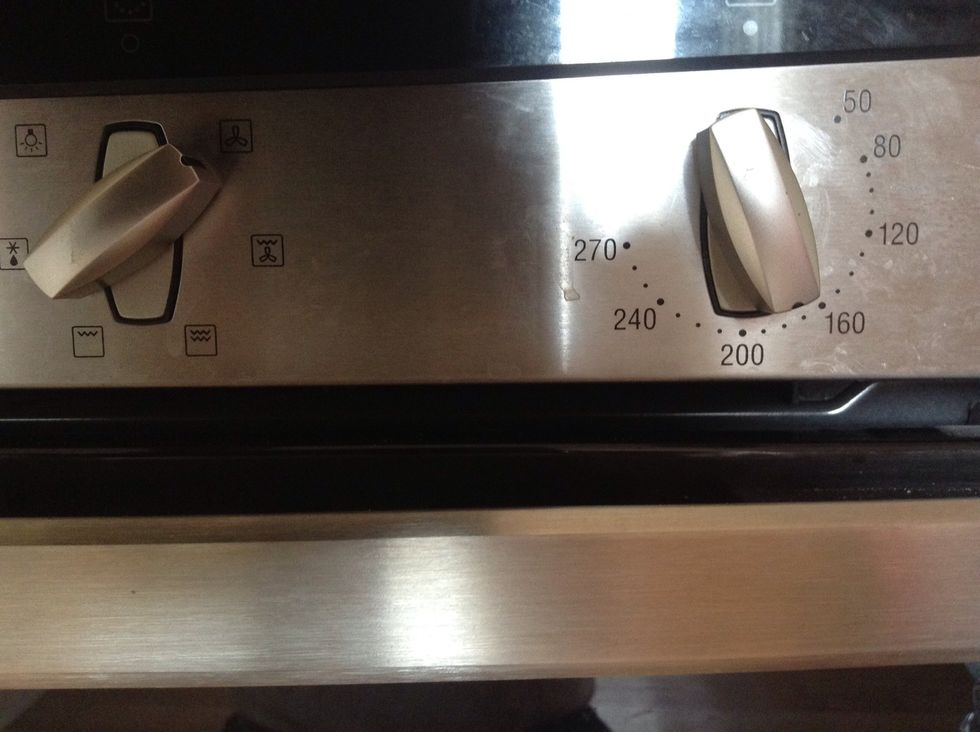 Set oven to 180 degrees.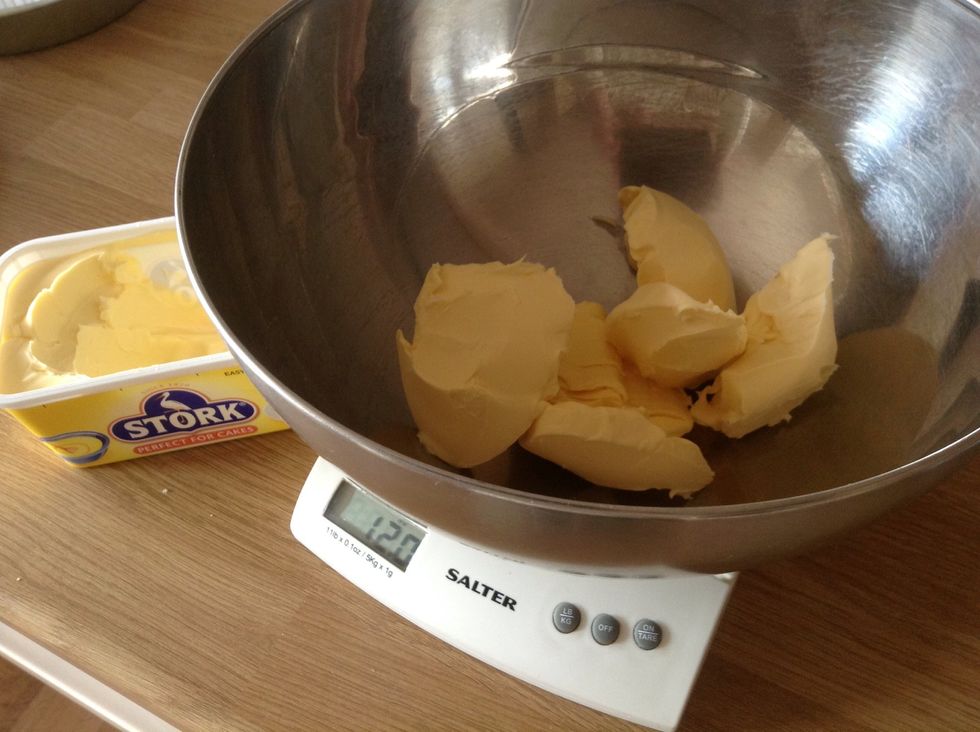 Weigh out 12 ounces of margarine or butter. I use ounces as a measurement because this is my mums old recipe.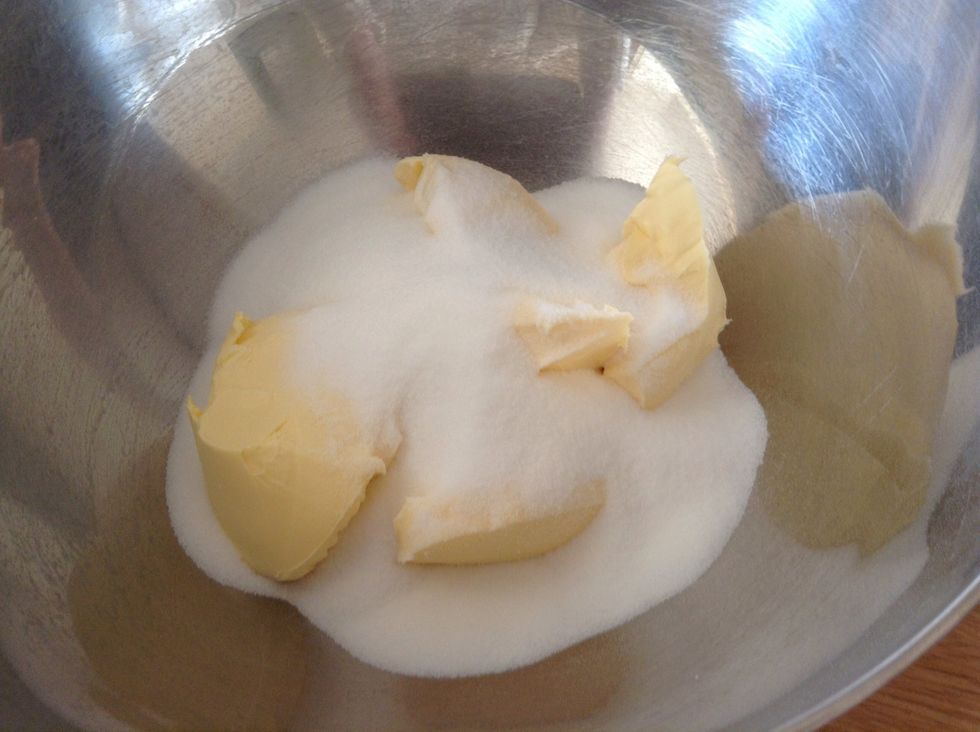 Add 12 ounces of caster sugar.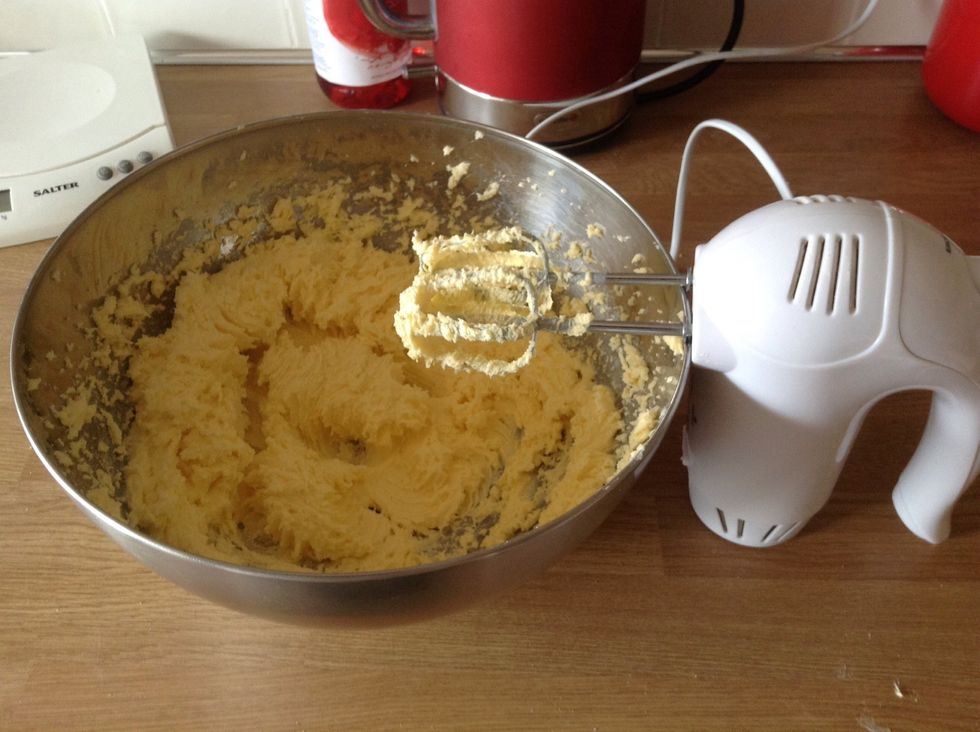 Beat together with a mixer for a couple of minutes.
Add the egg mixture gradually, whisk inbetween each addition until all the eggs are in the mixture.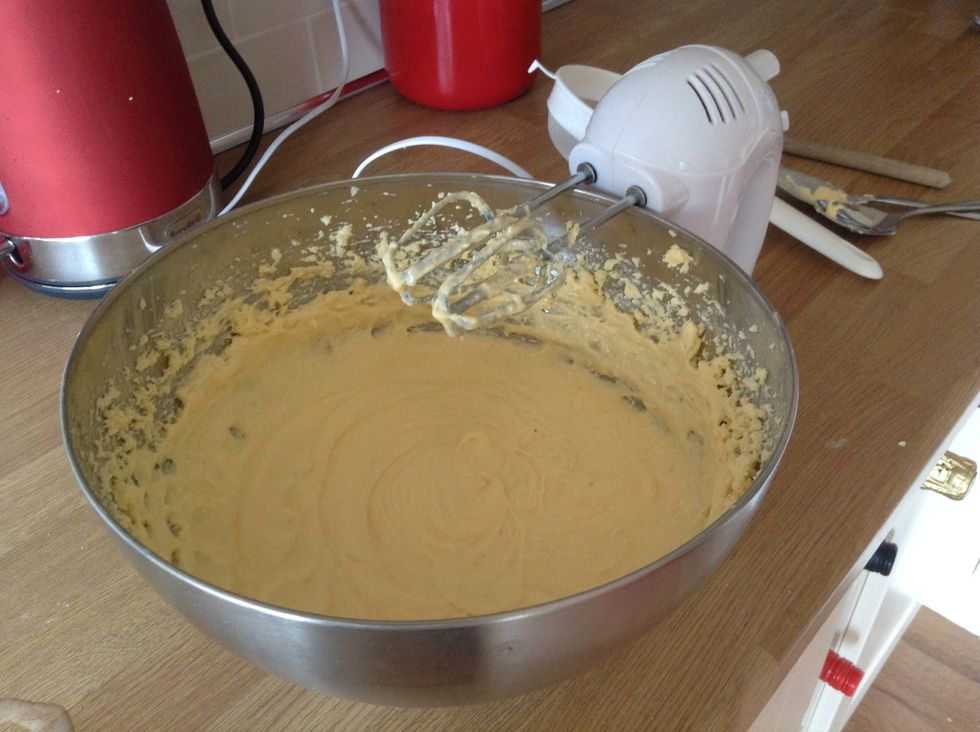 Should look like this, if it starts to curdle don't worry, the flour will sort that out in the next step.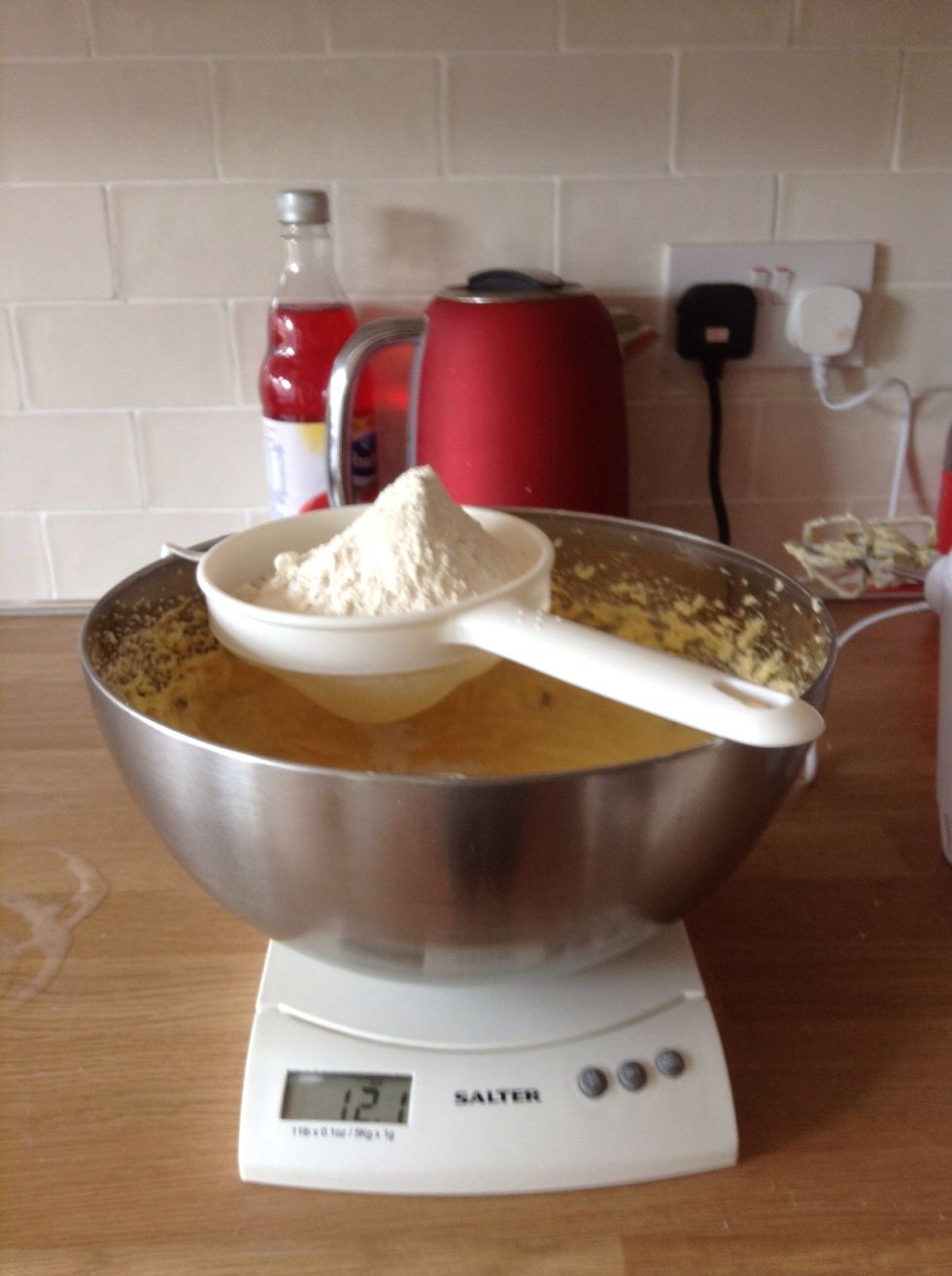 Sift in 12 ounces of self raising flour.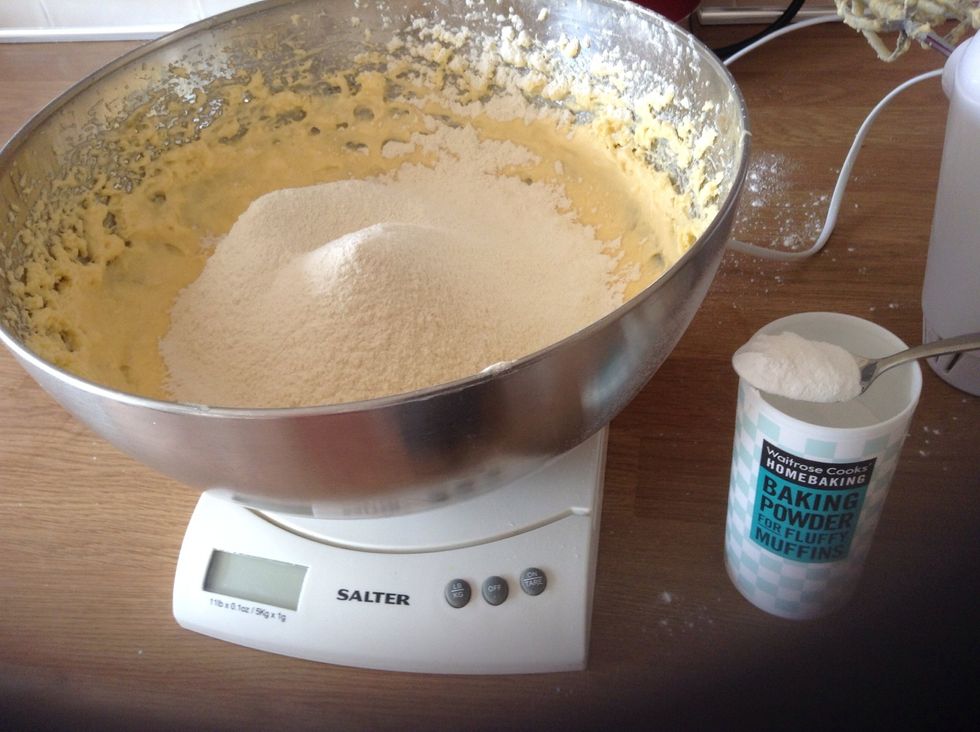 Add a teaspoon of baking powder.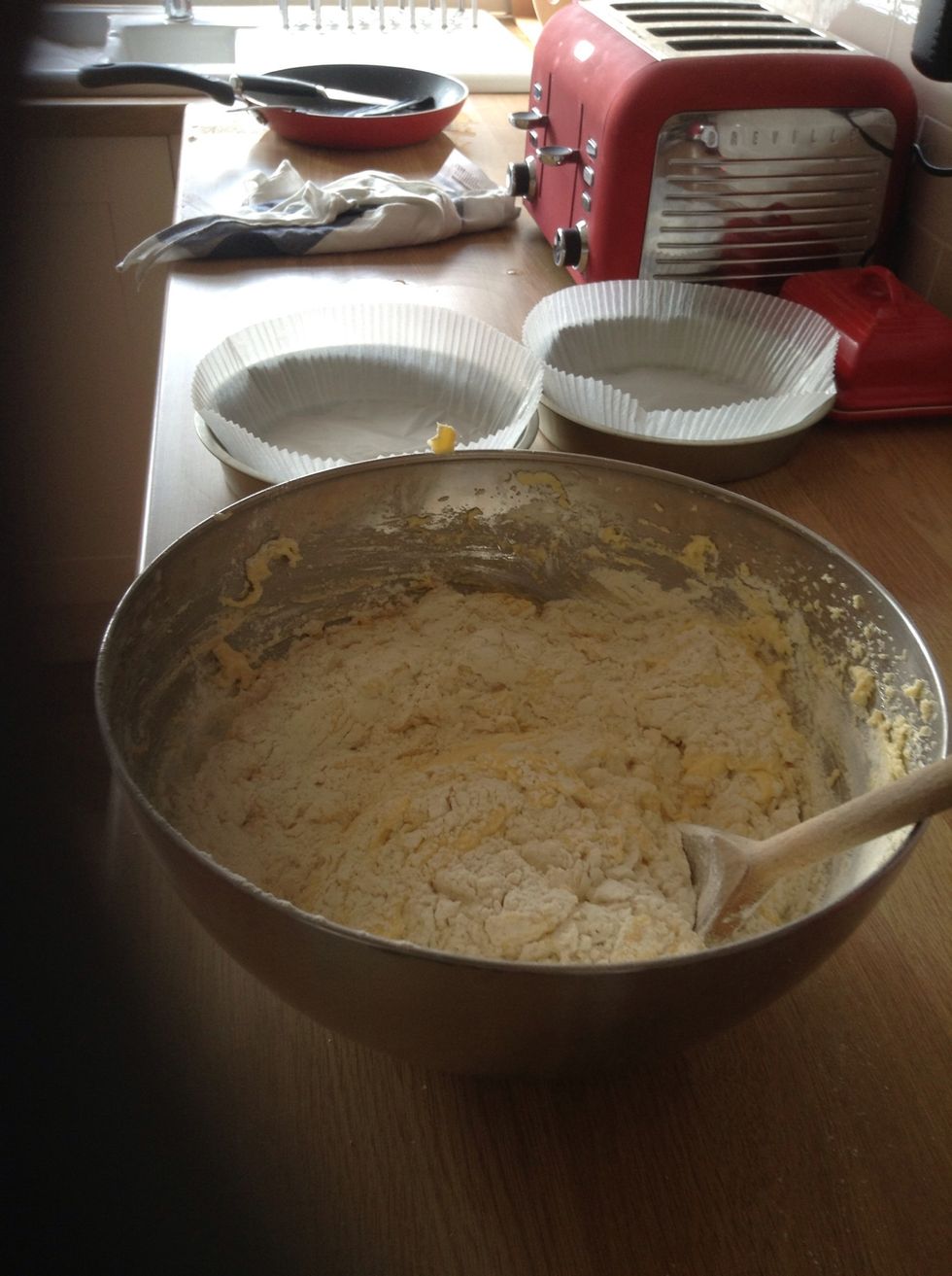 Fold the flour into the mixture with a spoon , this makes the cake fluffy.
When the mixture is combined it should look like this.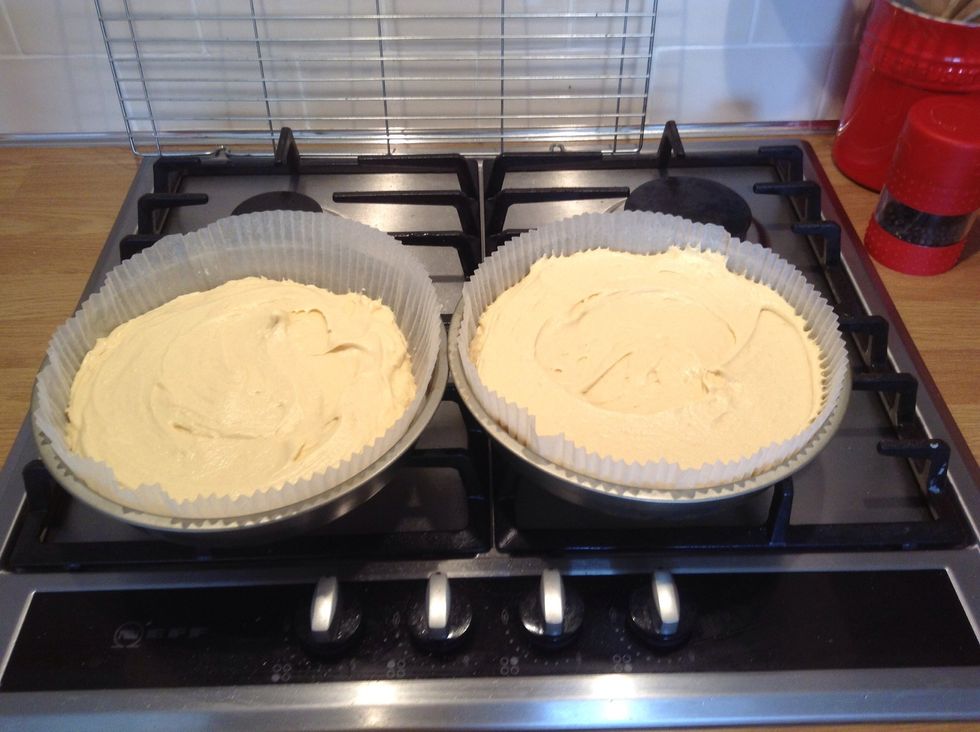 Separate into two cake tins, the size isn't too important. I buy my cake liners at the pound shop they are so much easier than cutting grease proof paper!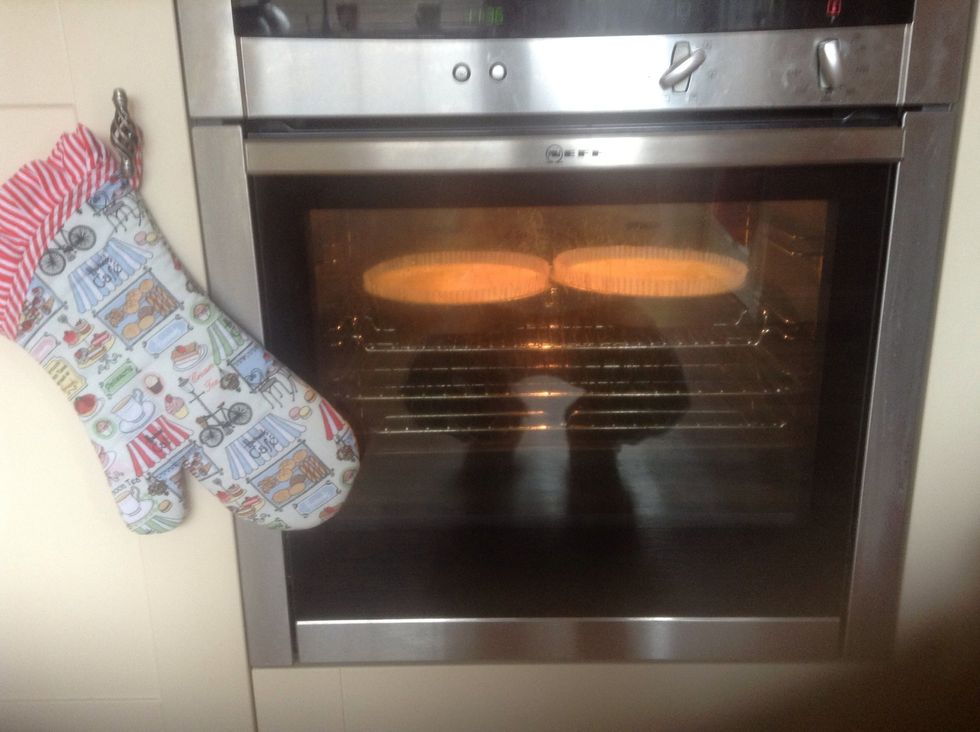 Cook in the oven for about 35 minutes until golden brown and spongy to the touch.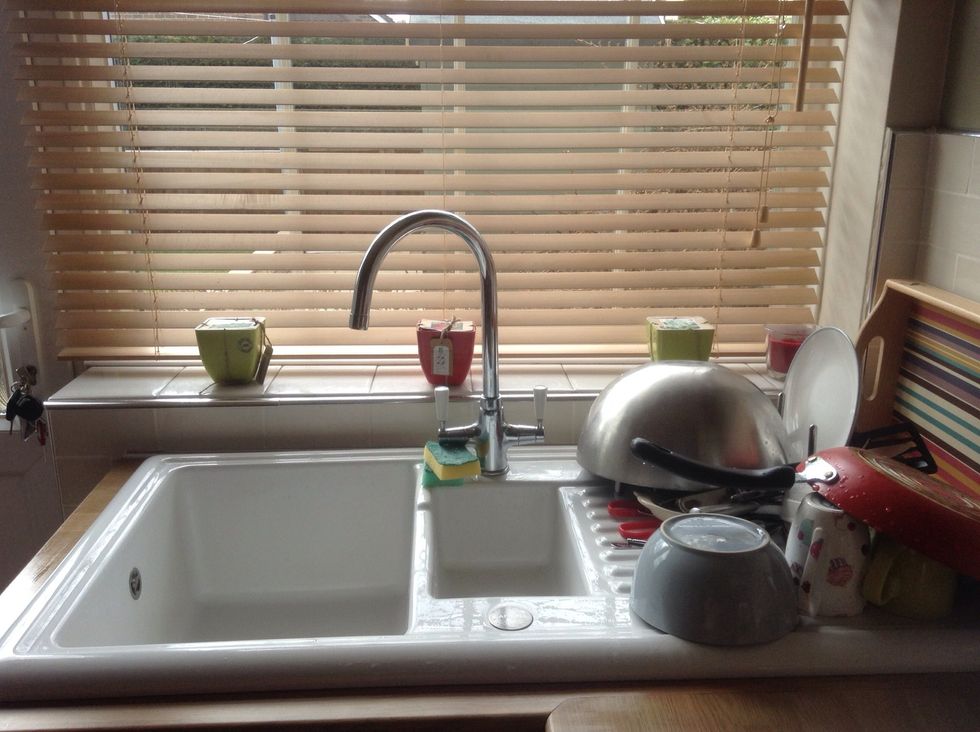 Wash up and tidy kitchen :-)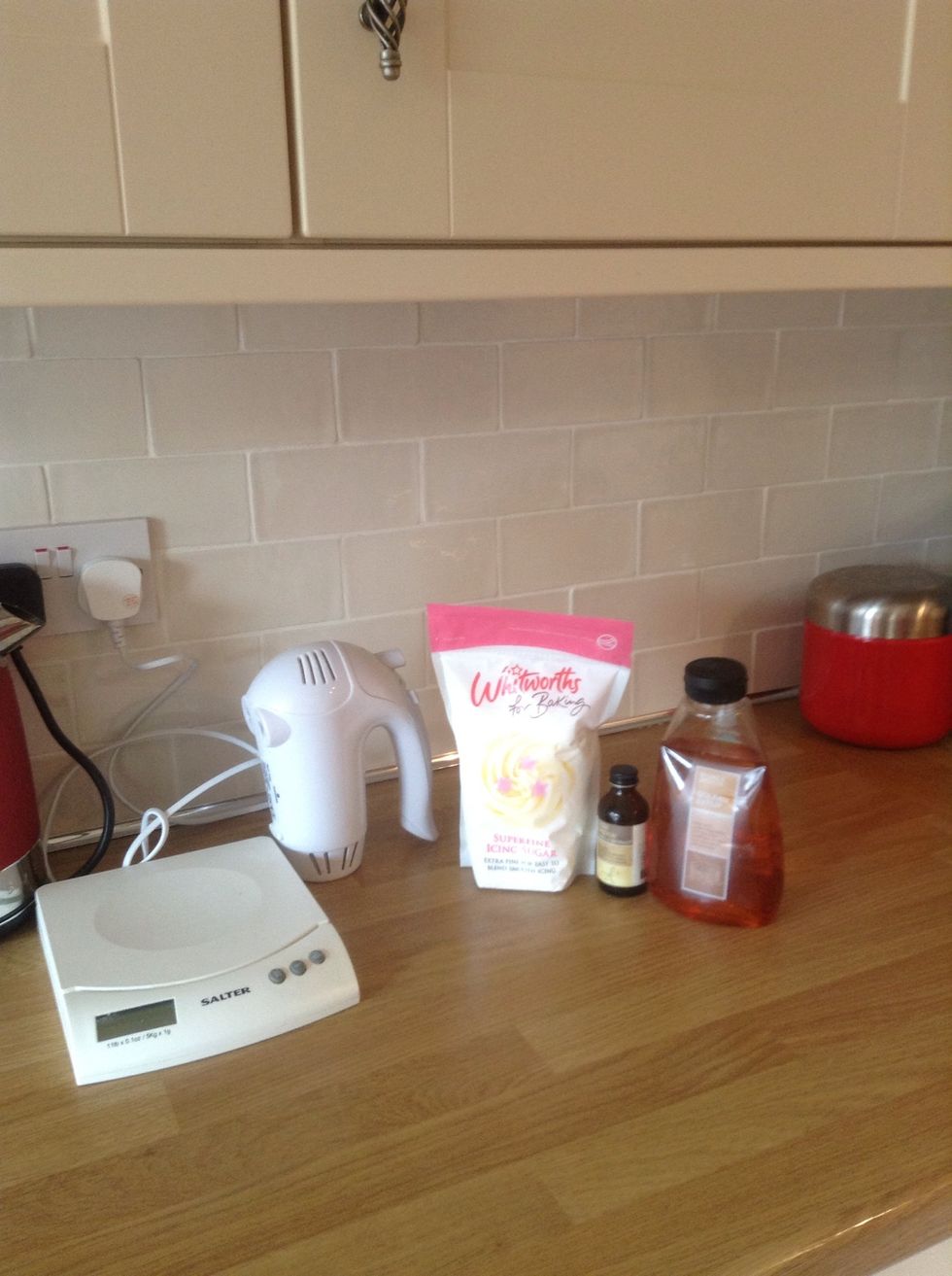 Collect together the ingredients for the buttercream. A touch of golden syrup makes it taste amazing.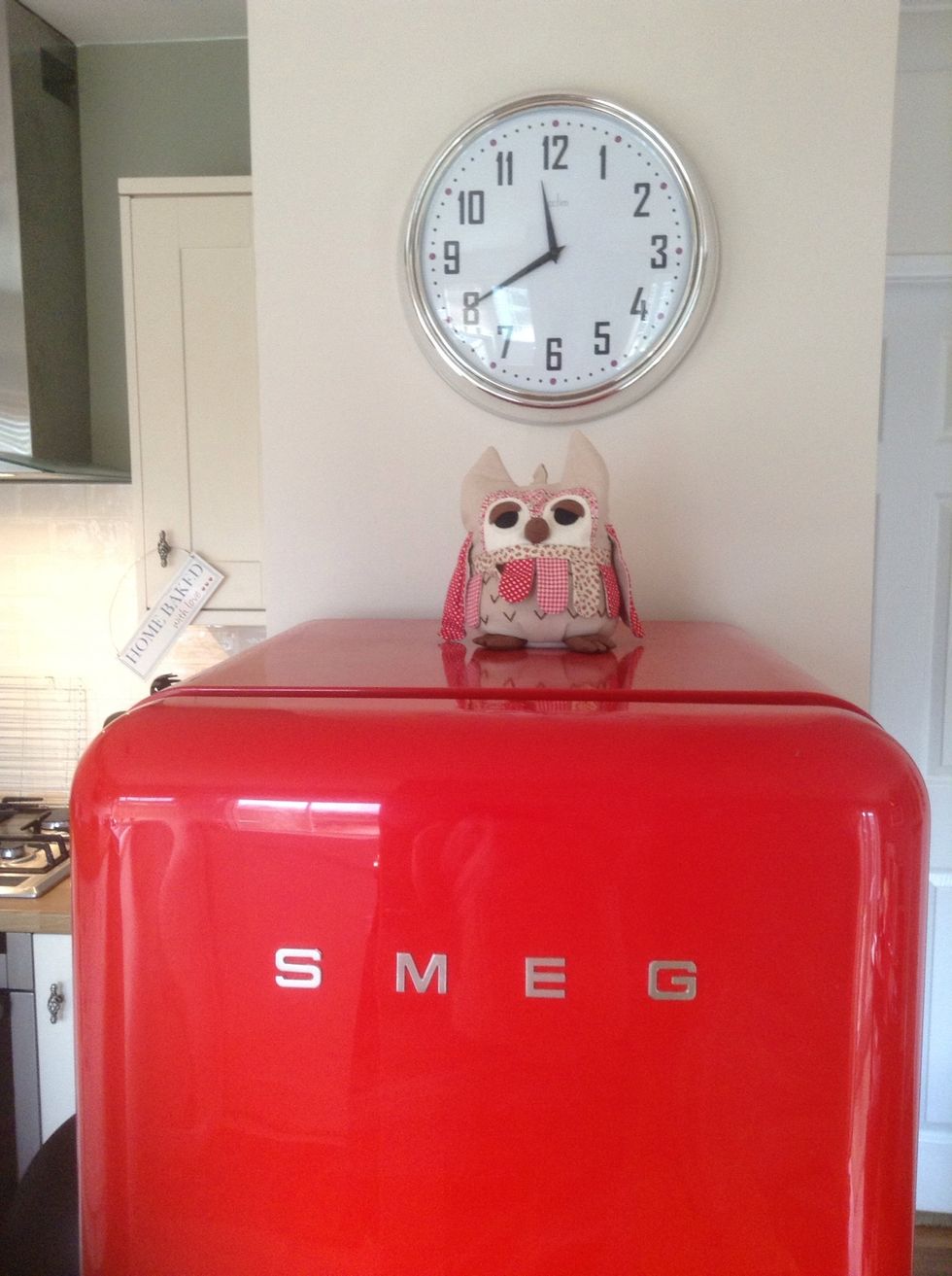 And wait .......................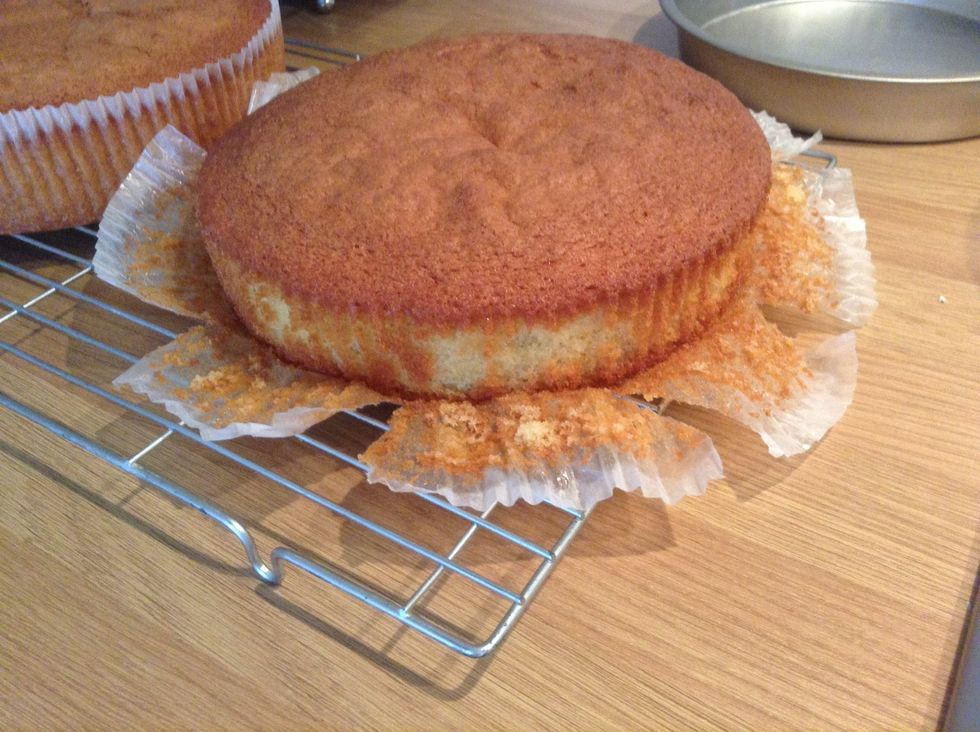 When the cakes are done peel away the greats proof liner.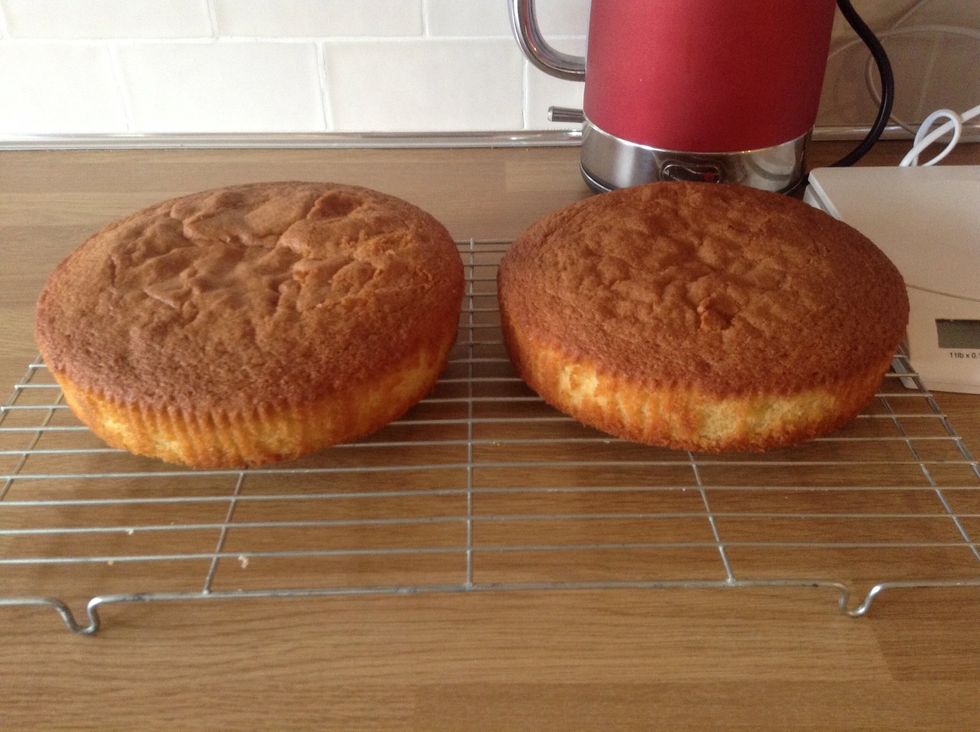 Leave to cool for a couple of hours.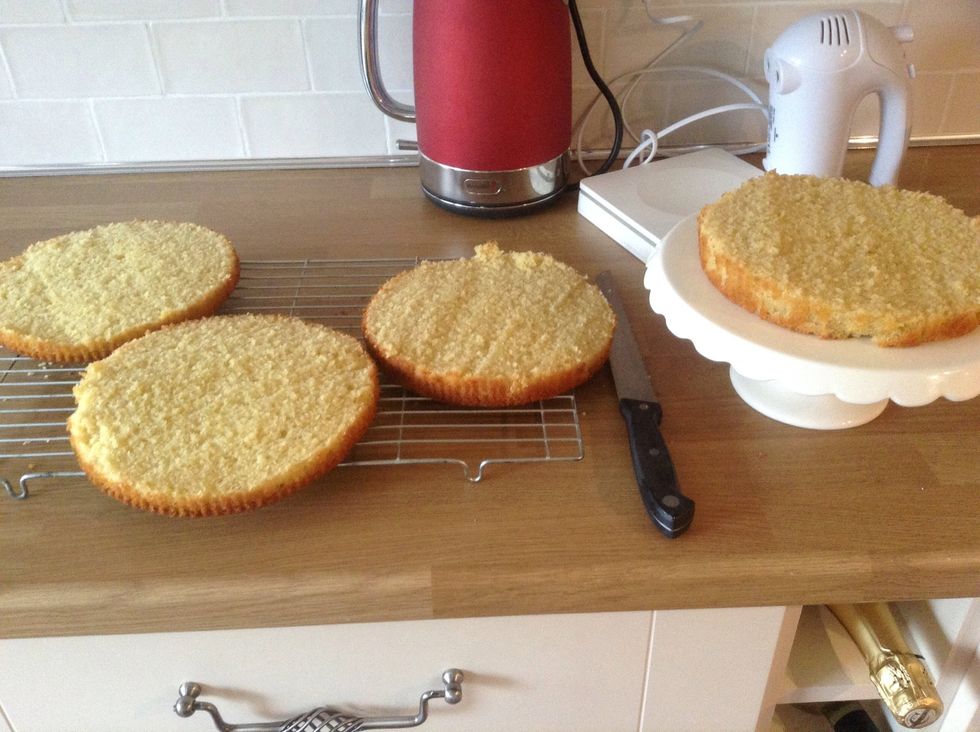 Slice the cakes into two using a serrated knife.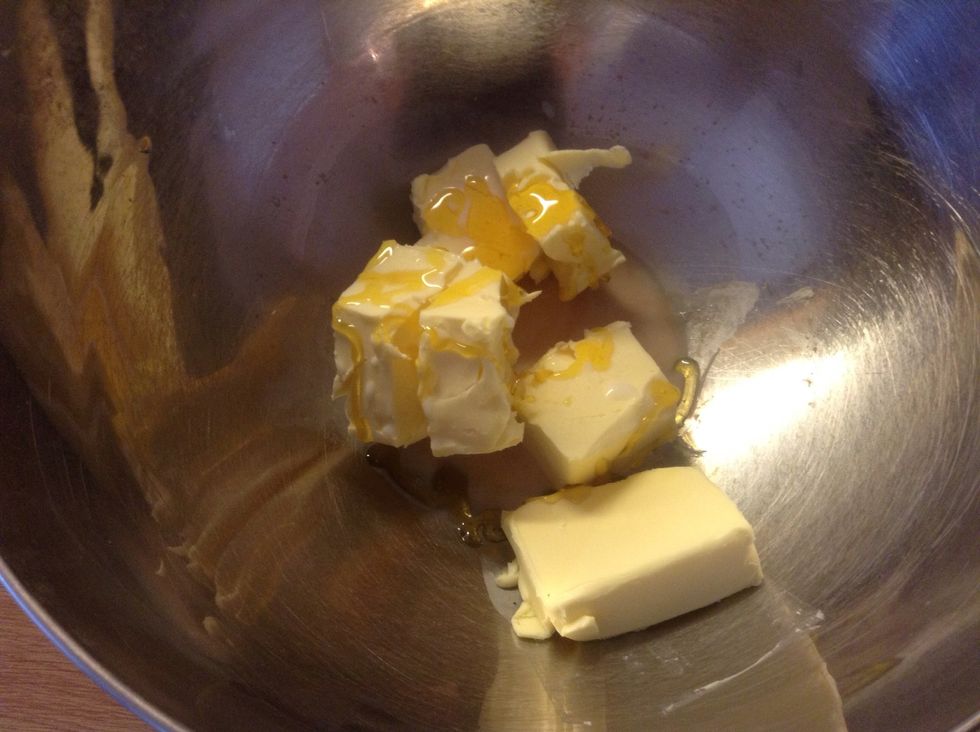 Add 200g butter and 2 table spoons of golden syrup and two table spoons of milk.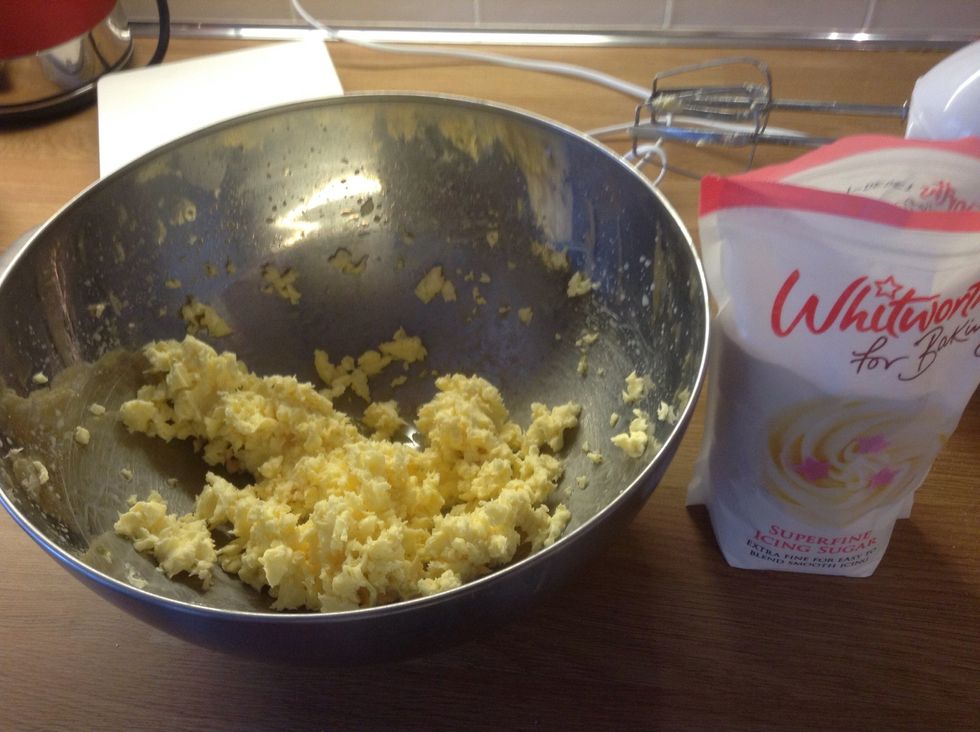 Mix with the mixer.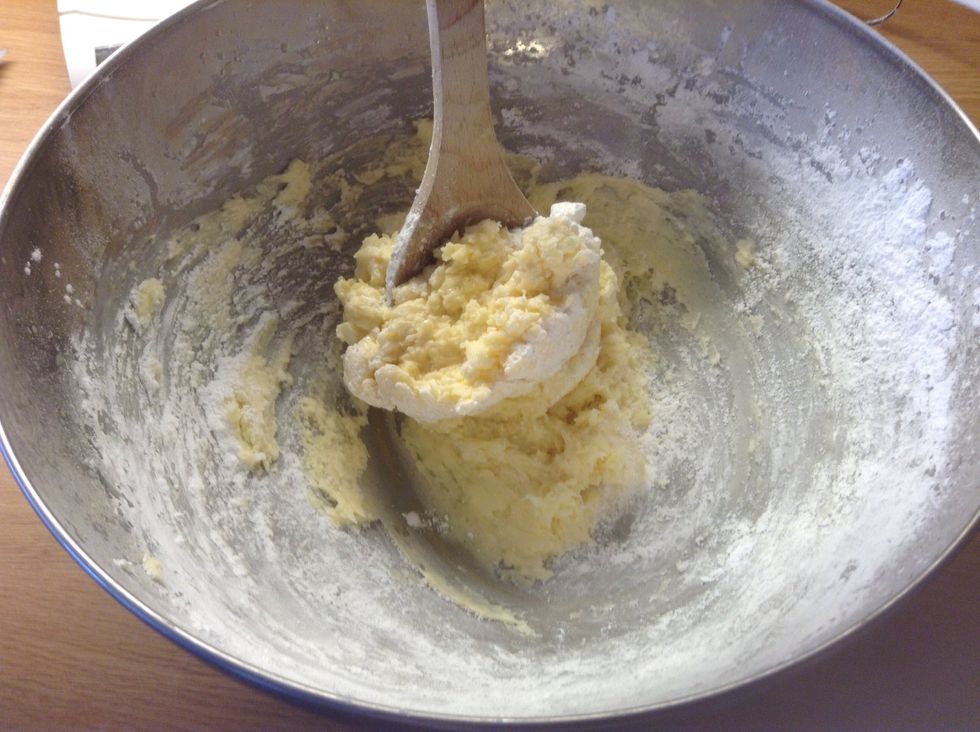 Add the 300 g icing sugar gradually mixing in with a spoon to begin with.
Use an electric mix for 5 minutes.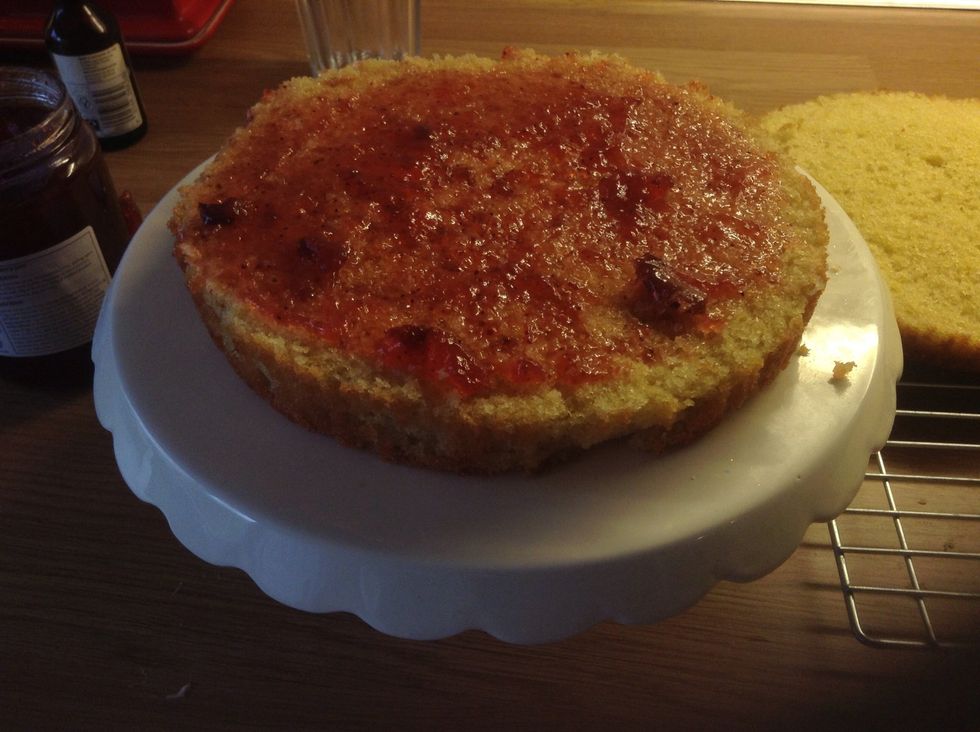 Spread jam on base layer.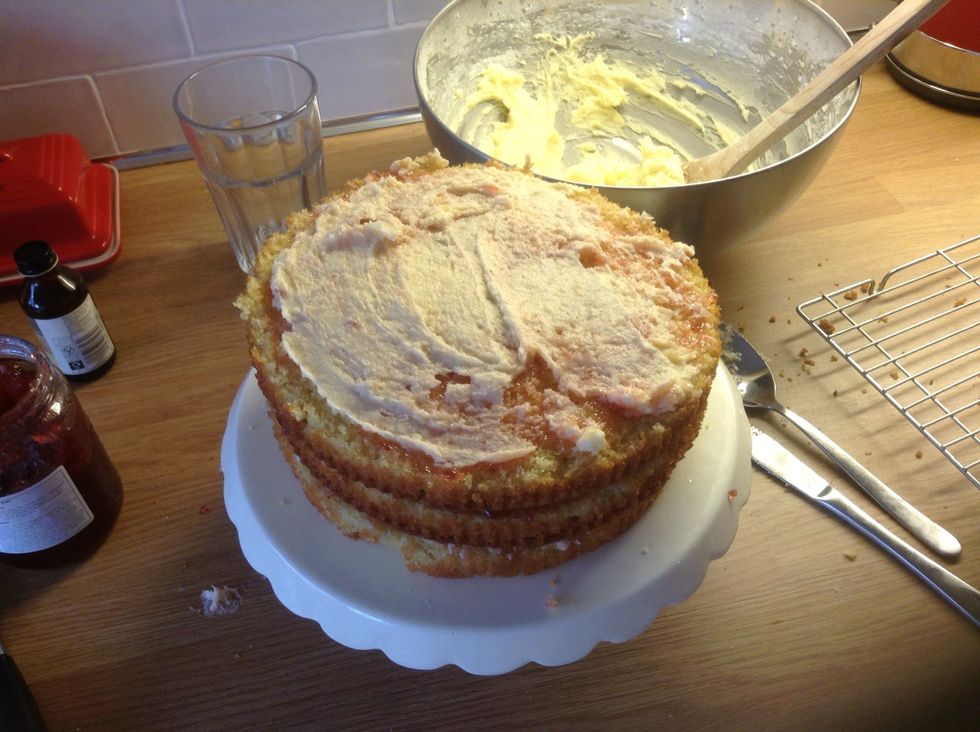 Add jam and a little butter cream to each layer and build the cake!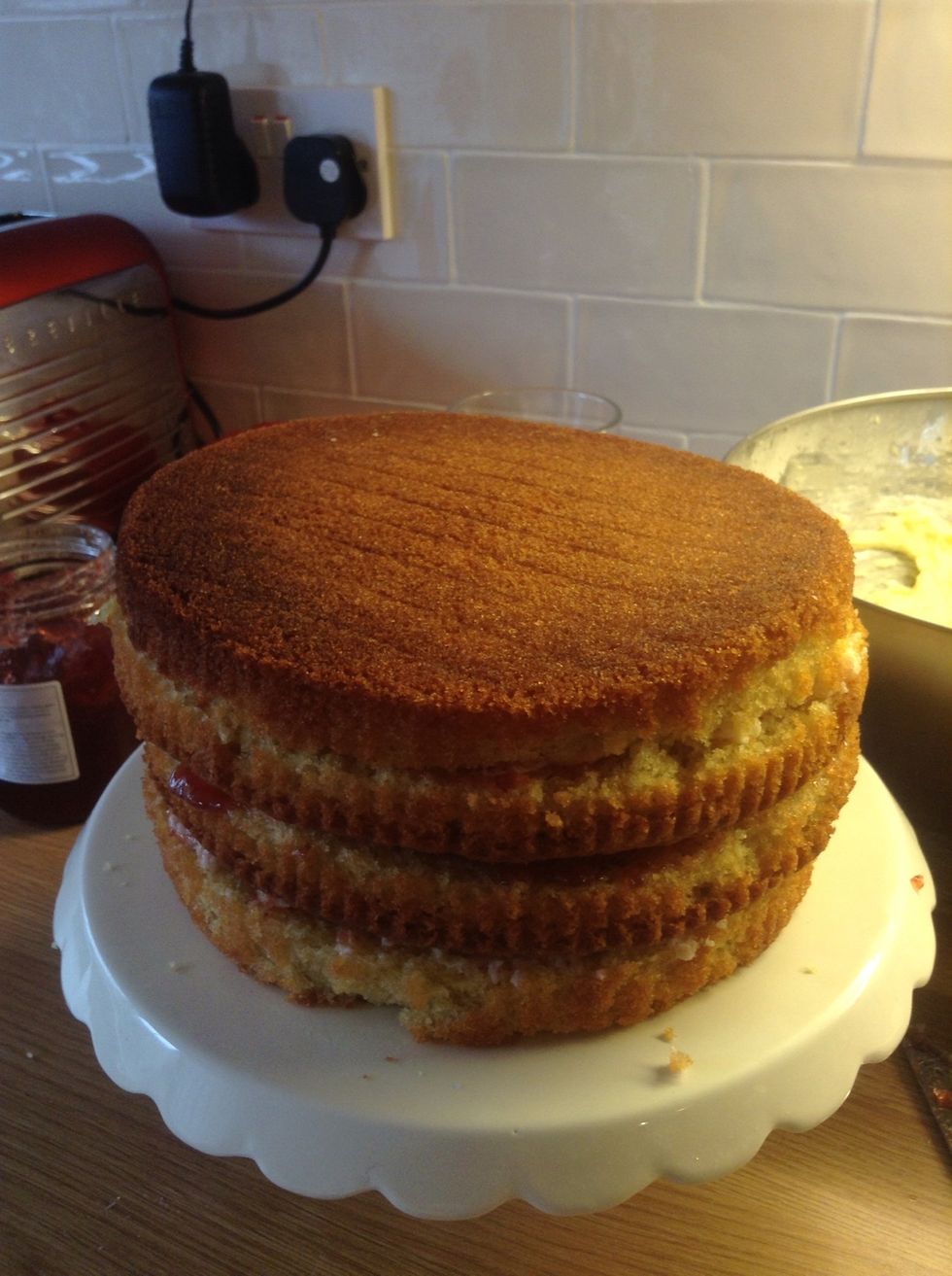 Finished building :-) I put the base of one of the cakes at the top because its flattest.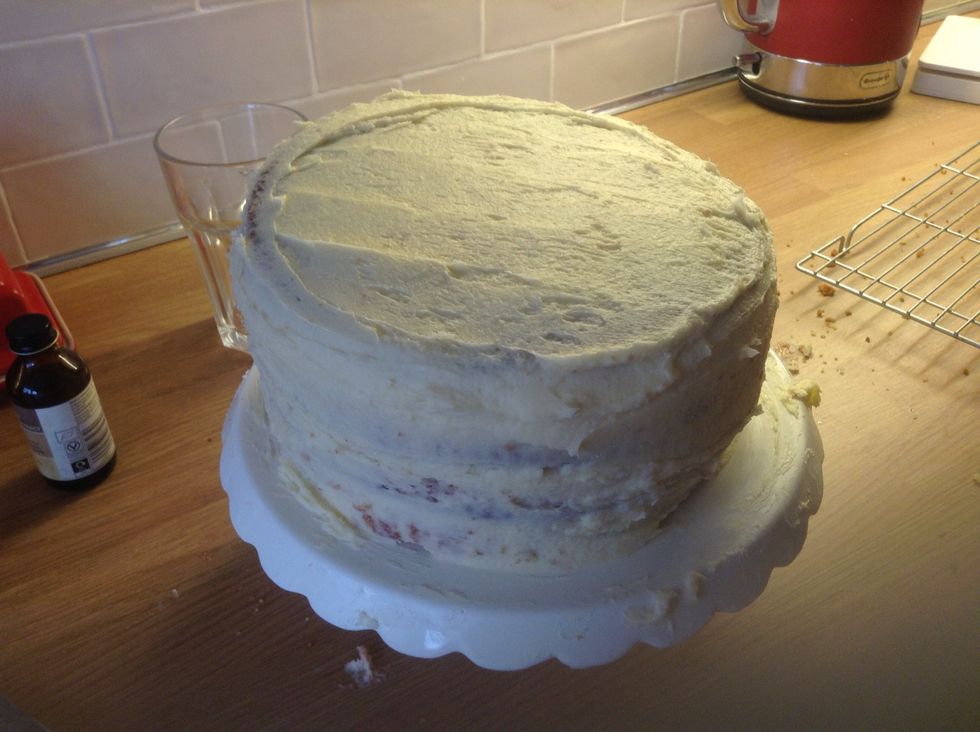 Cover the whole cake in butter cream using a spatula,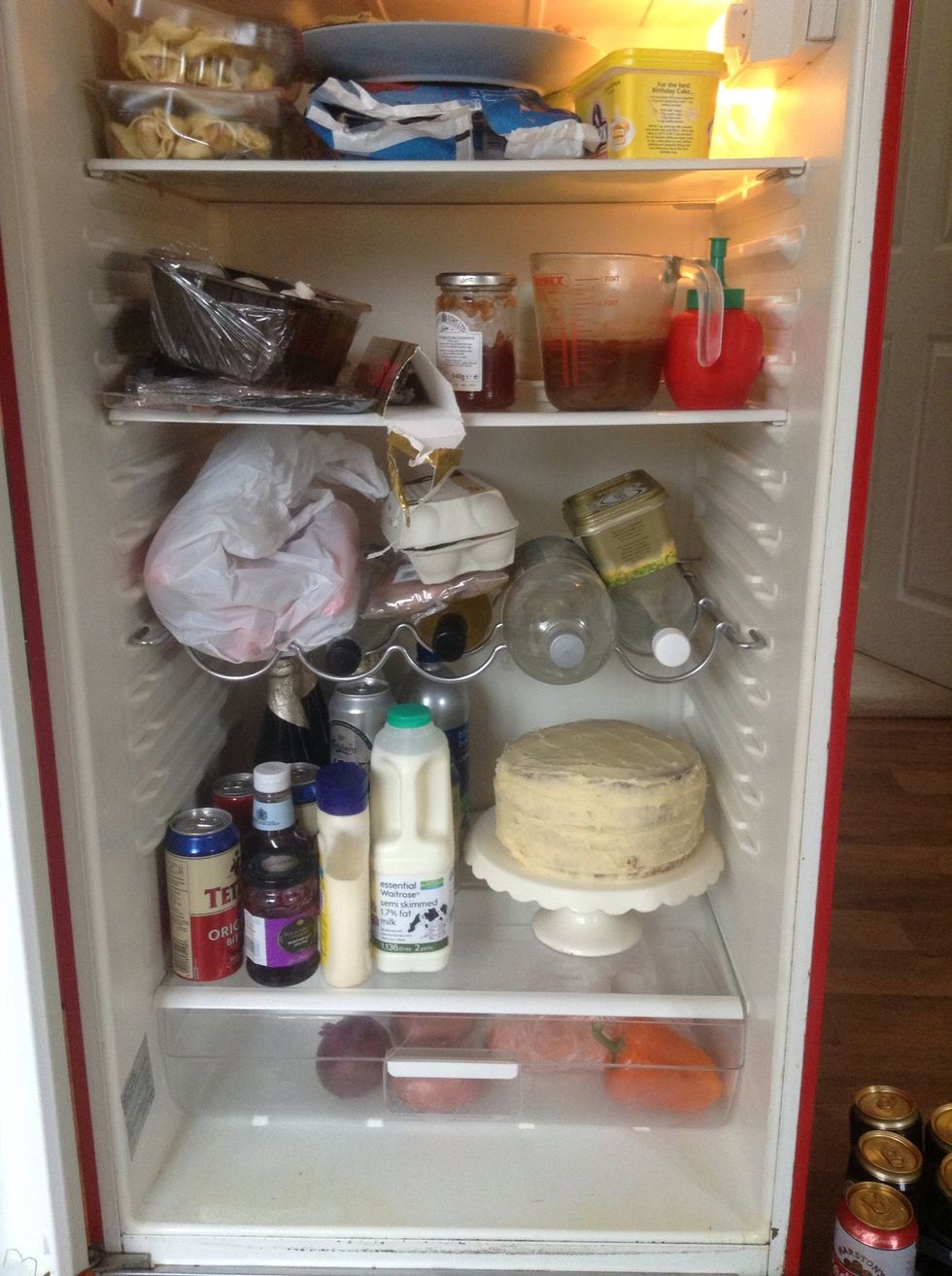 Put in the fridge for 30 minutes.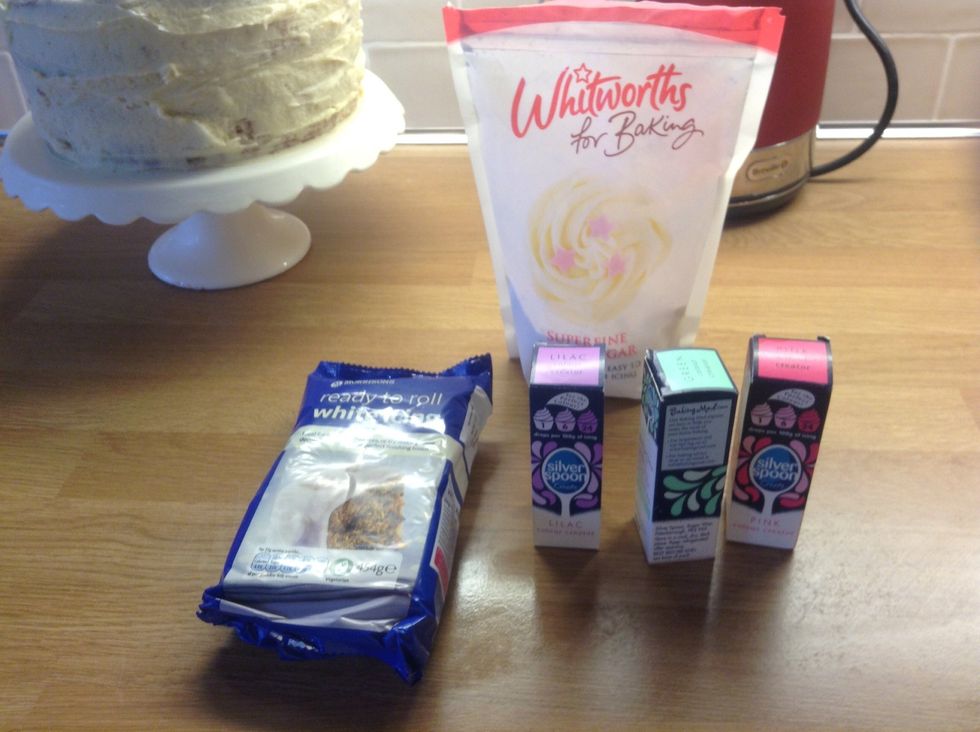 Gather ready roll icing and food colouring.
Add a few drops to the fondant icing, I used lilac. Knead it in for a few minutes until the colour is even.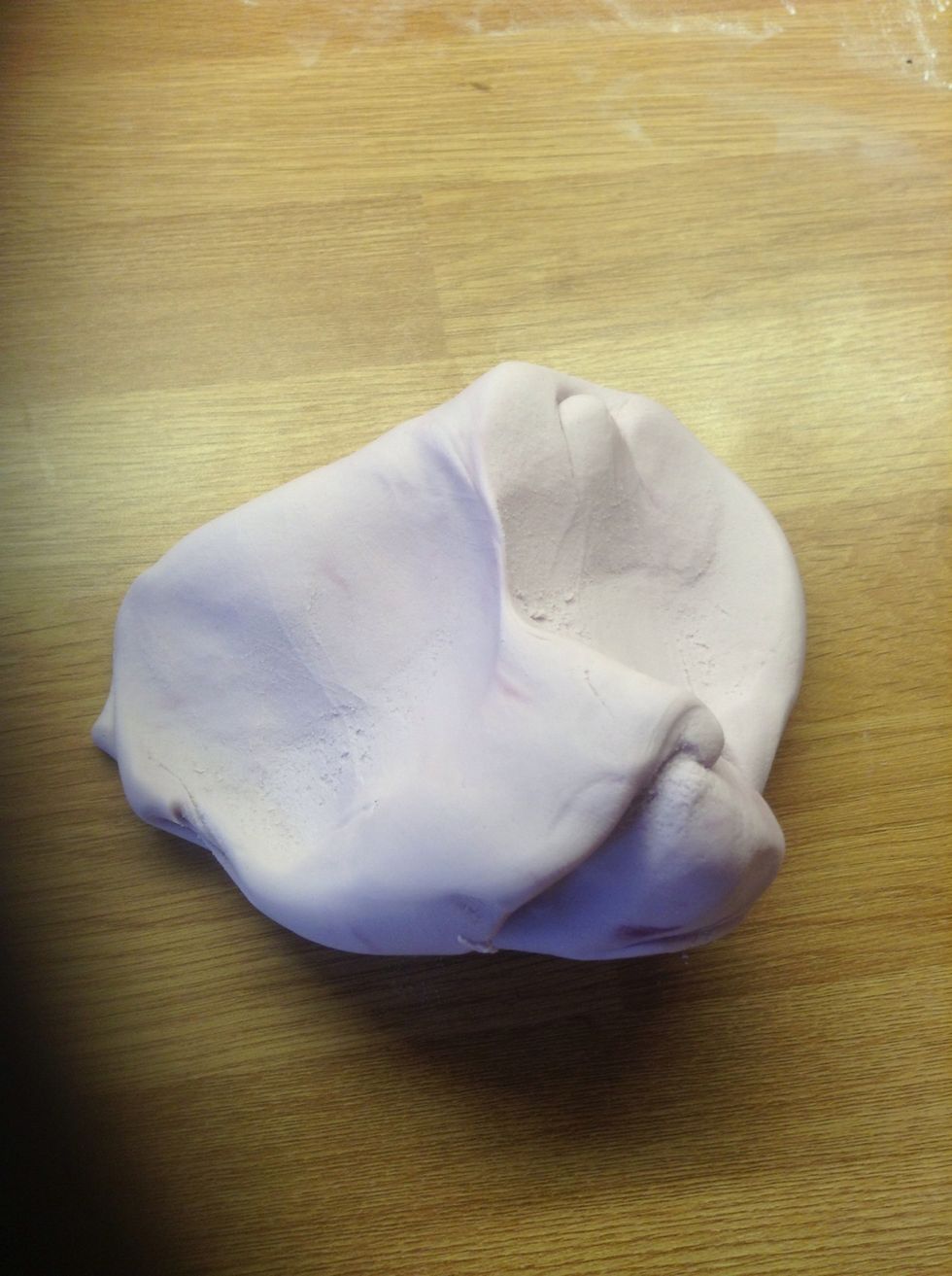 Like this :-)
Roll out using icing sugar to stop it sticking to the work top.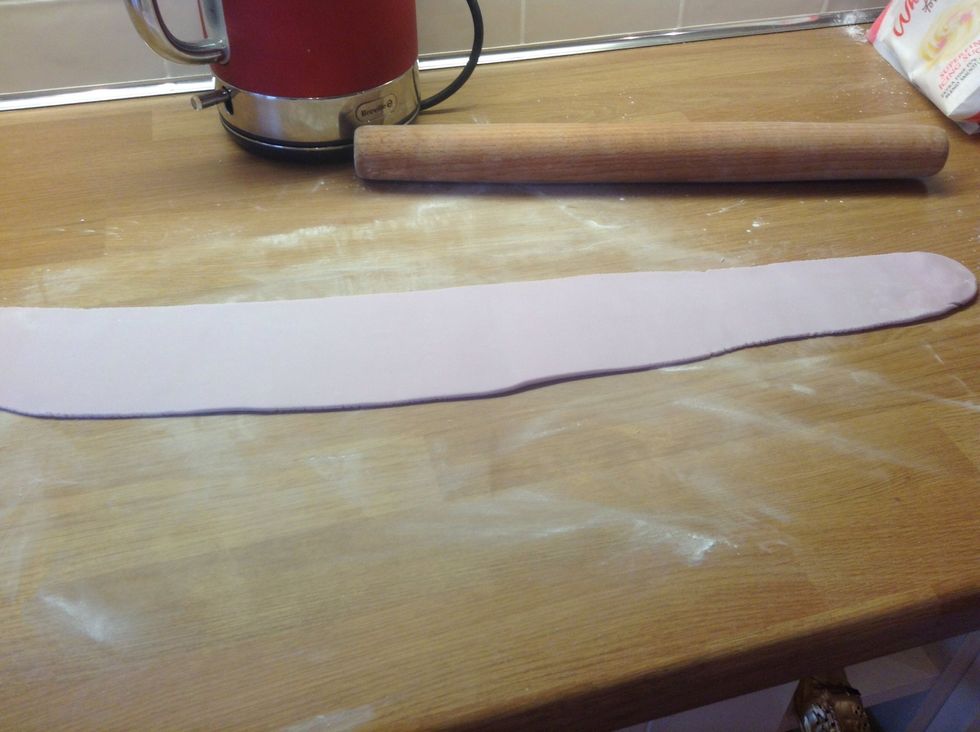 Roll out a long length too.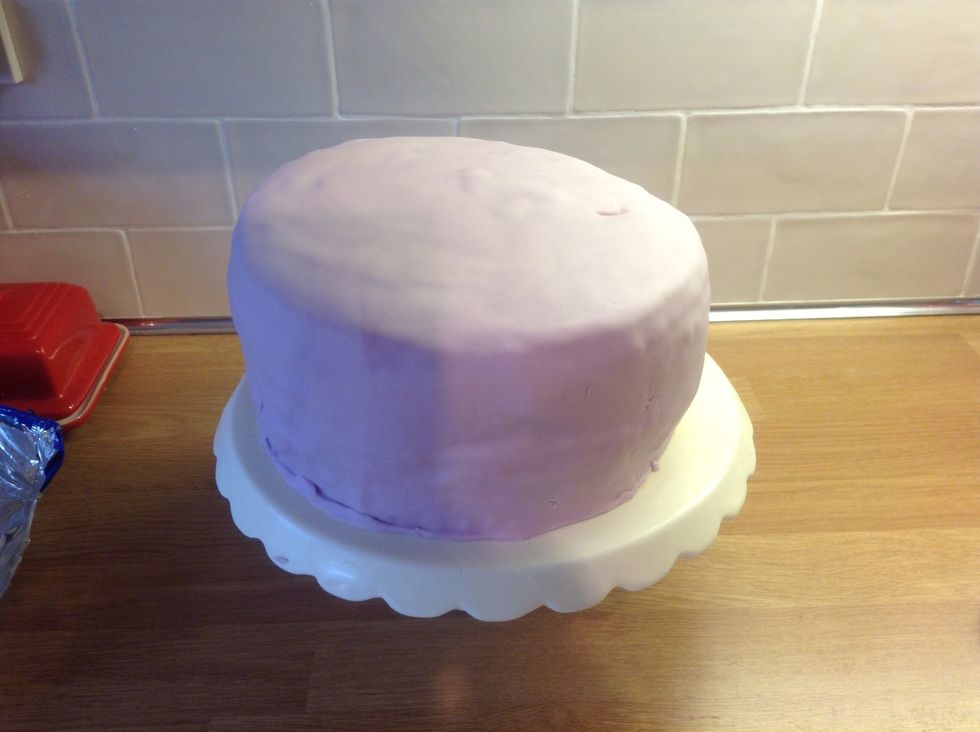 Cover the cake. I am a beginner and don't own any fancy cake equipment, I bake for pleasure and for family to eat. Tastes amazing but might not look perfect :-)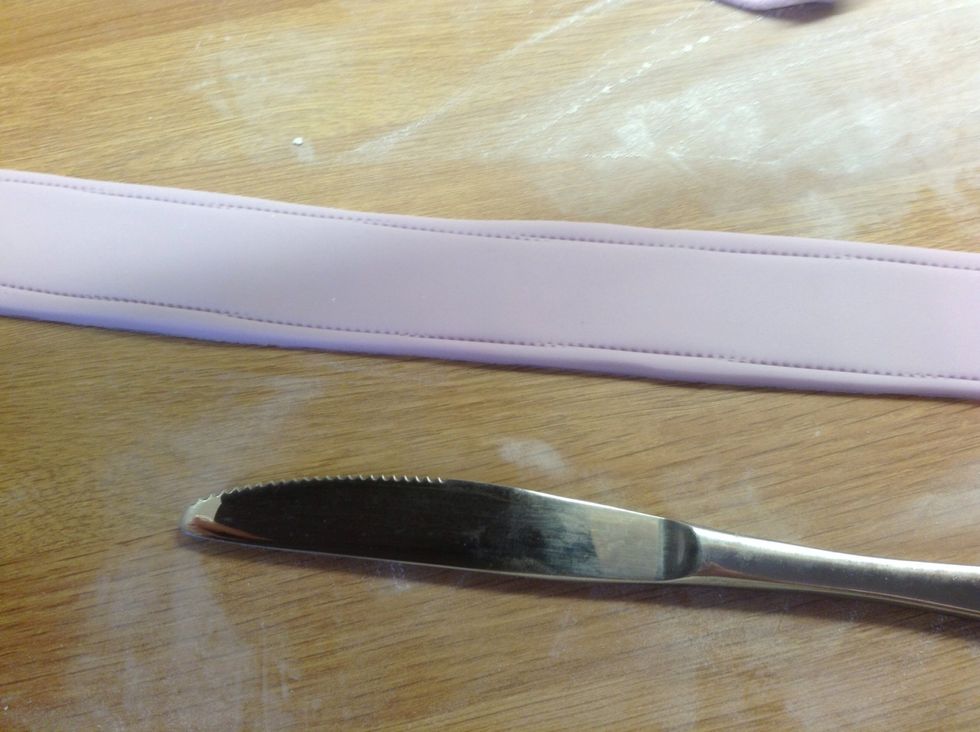 Cut out a ribbon that ruts round the cake, I used the edge of a knife to gently indent the fondant to make it look realistic.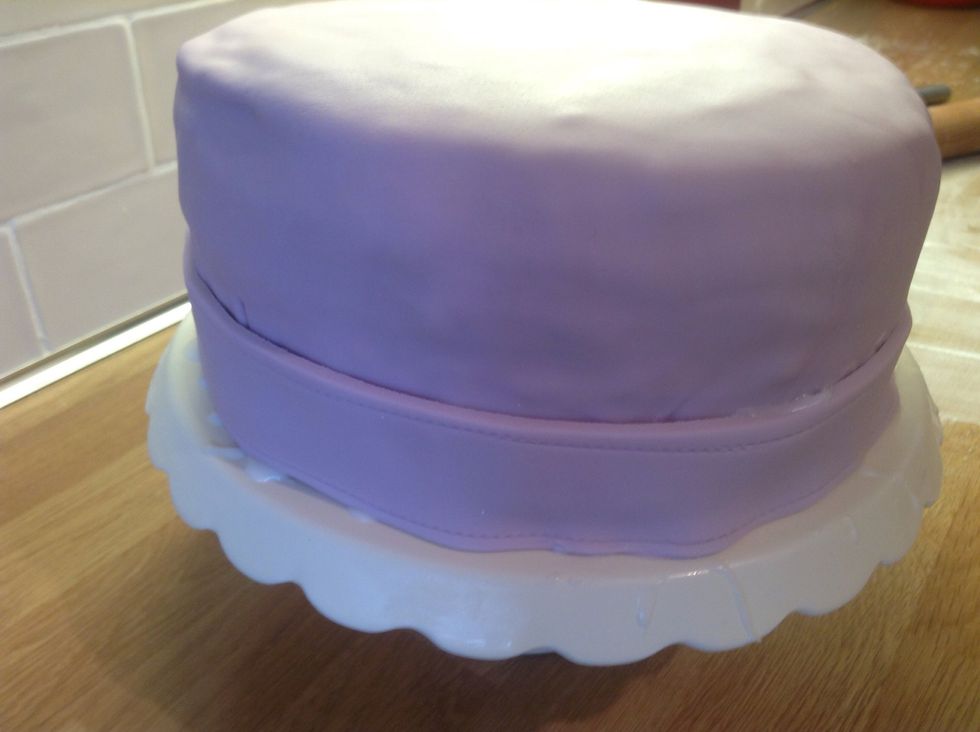 Wrap around cake, to stick things on I use thick icing sugar paste using icing sugar and just a drop of water.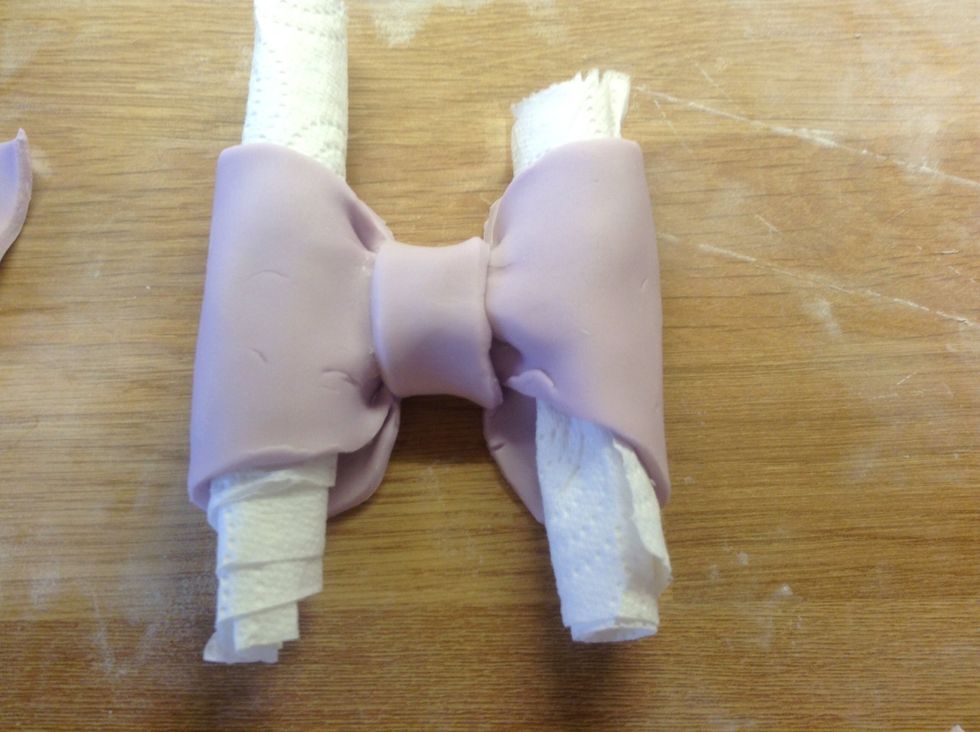 I made a bow using a YouTube guide, it's my first one and was really hard!!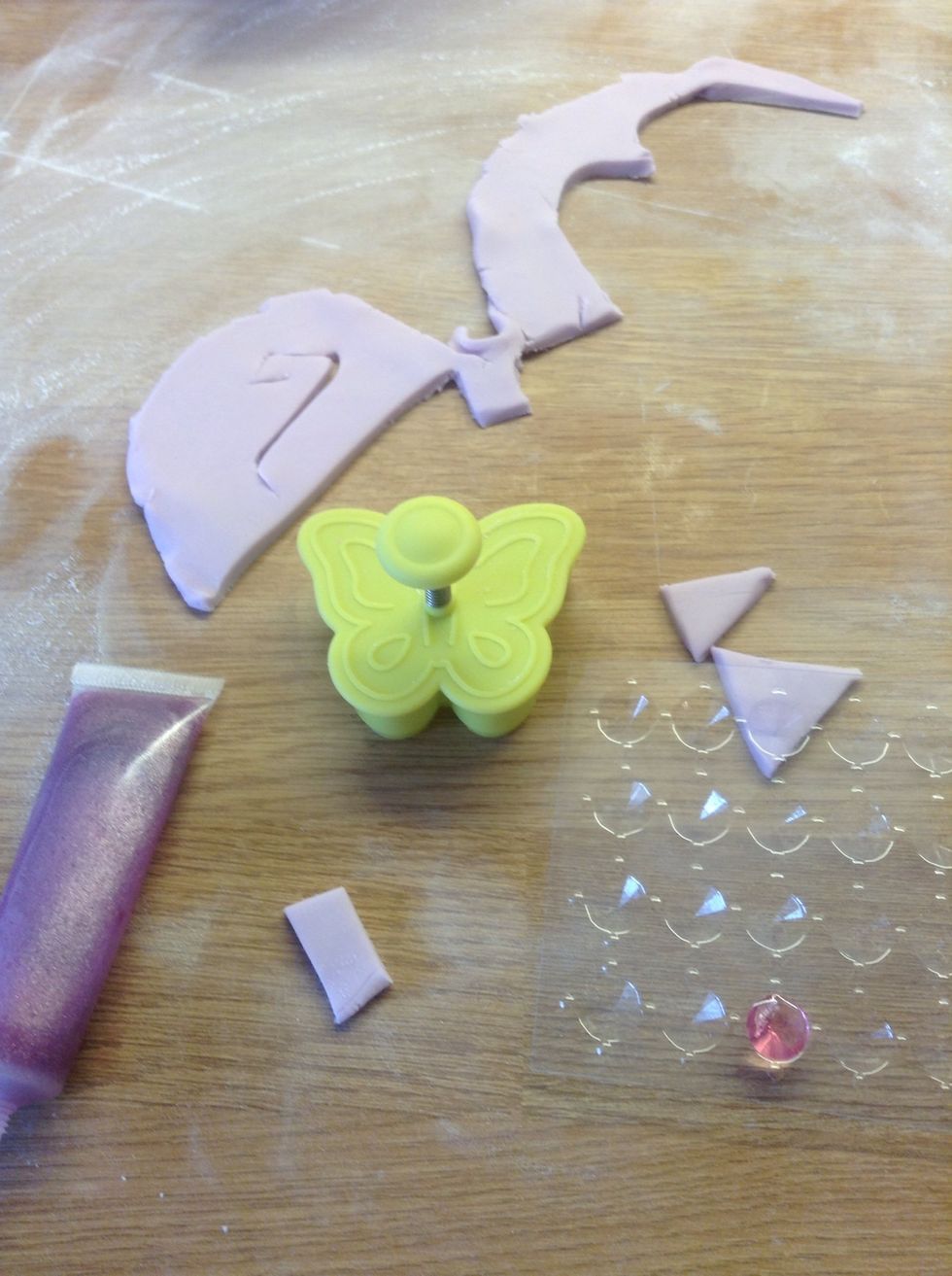 I used a butterfly cookie cutter to make decorations.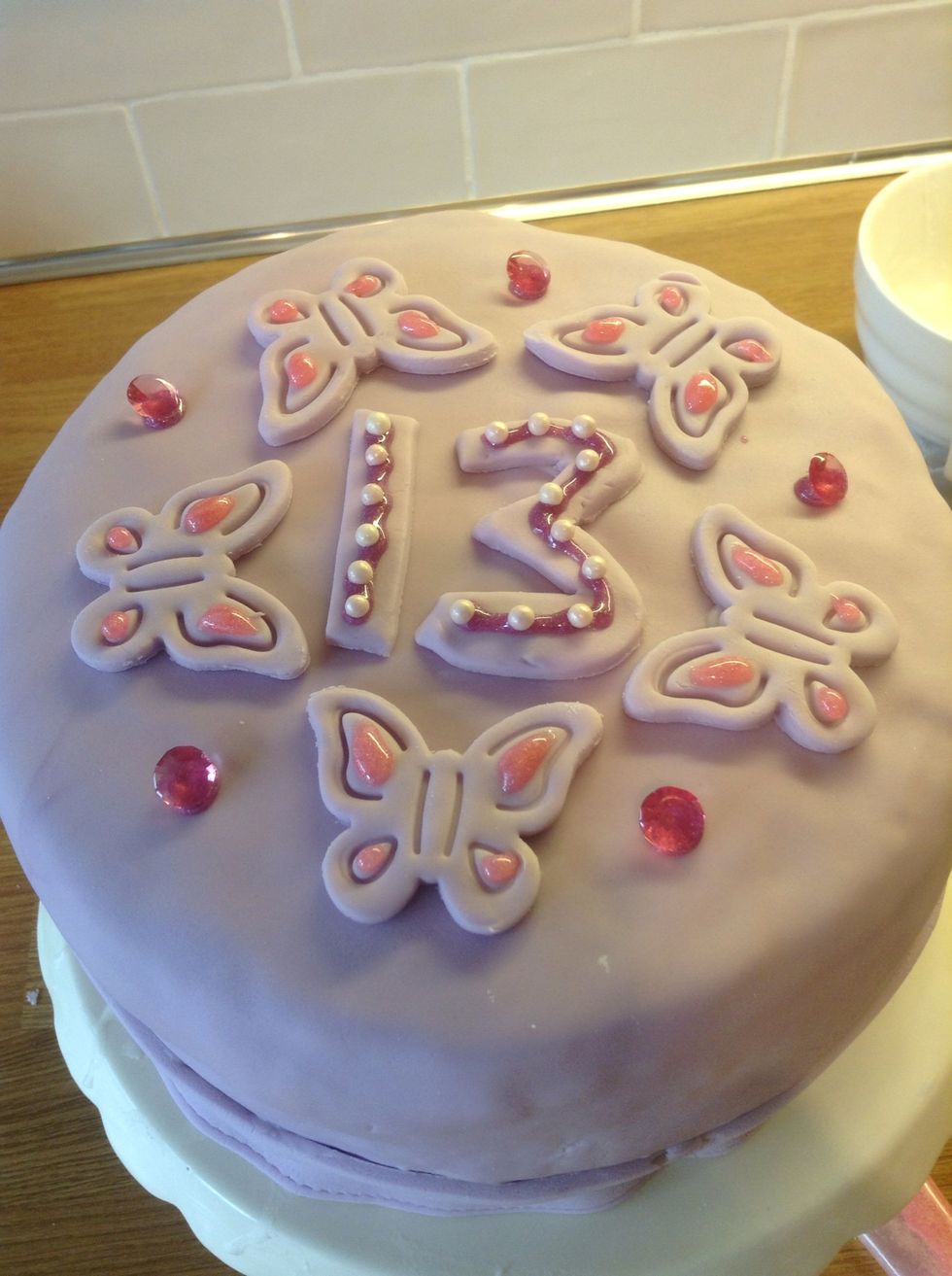 Use your imagination :-)
Not great!! Looks ok from a distance :-)
Finished :-)
12.0oz Margarine or butter
12.0oz Caster sugar
5.0 Eggs
Milk
Vanilla extract
12.0oz Self-rising flour
Fondant icing
Icing sugar
Butter (for frosting)
Food Colouring
Strawberry jam