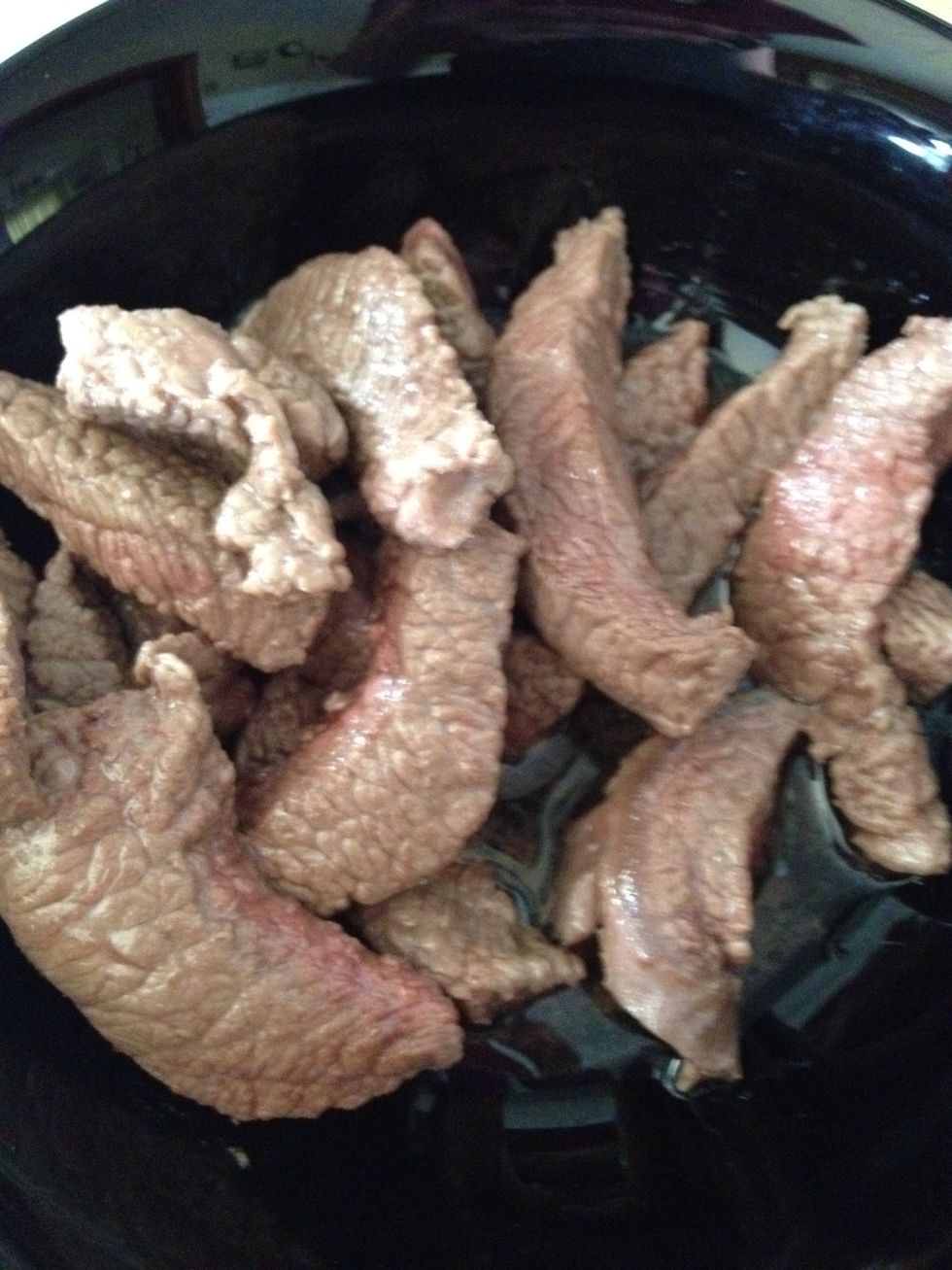 Heat oil in pan or wok over medium high heat. Add beef and cook until outside is cooked/turns brown. Remove from pan.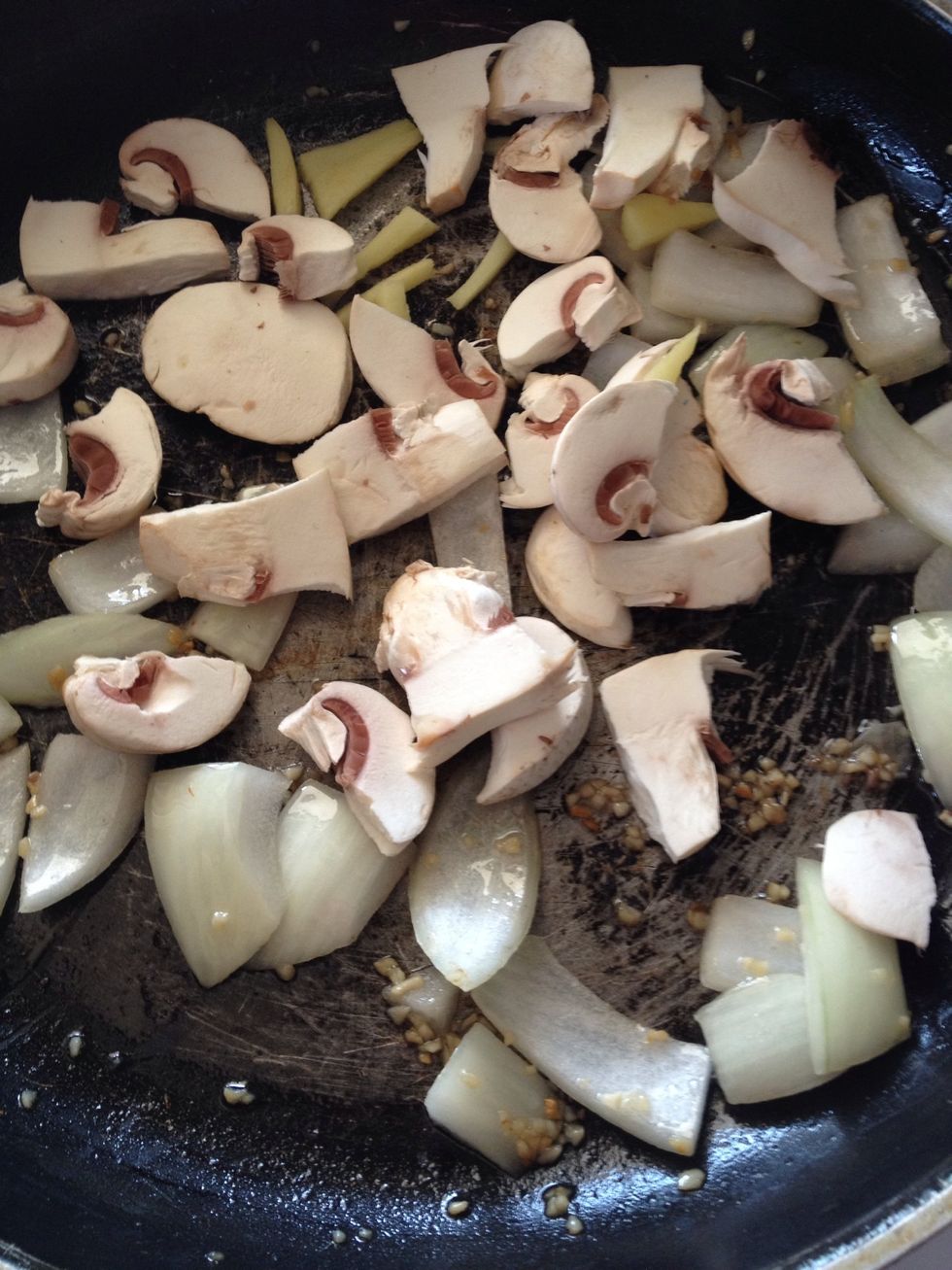 In same pan, add garlic, onion, and mushroom. Sautée on medium high heat for a few minutes until onion and mushroom becomes tender.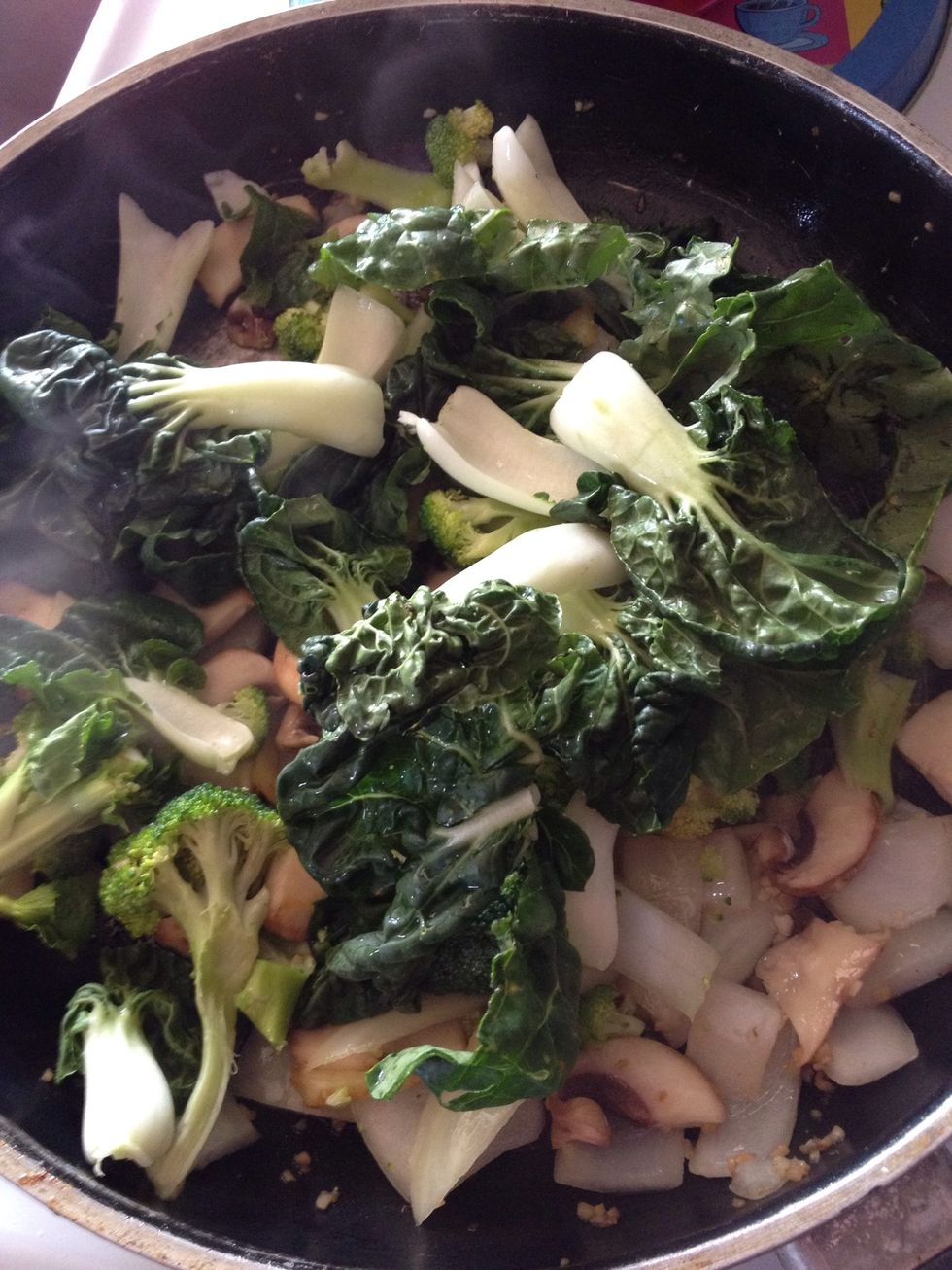 Add bok choy and continue to cook on medium high heat, stirring constantly.. 2-3 more minutes.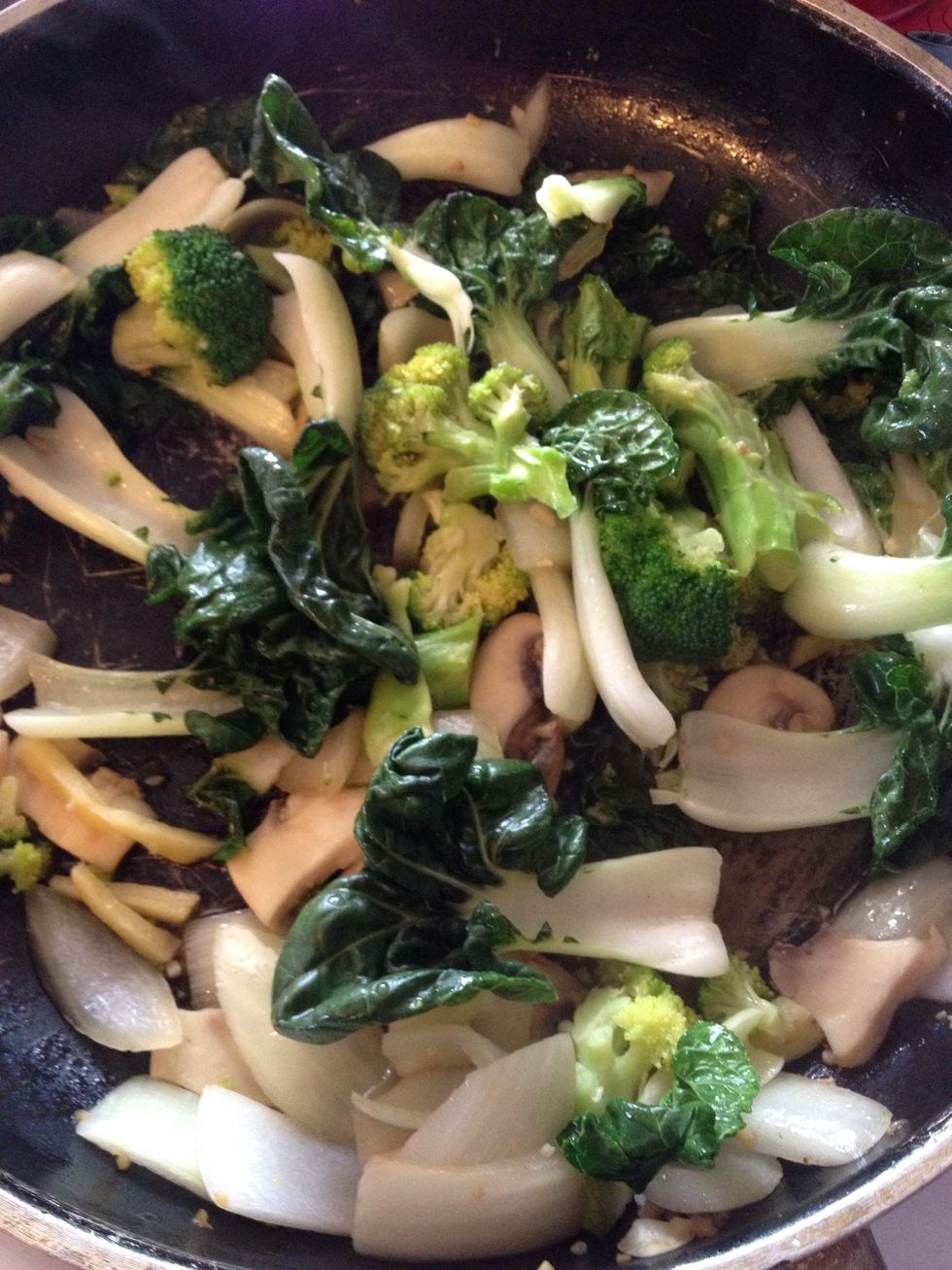 Add broccoli and keep stirring.
Add baby corn and water chestnuts.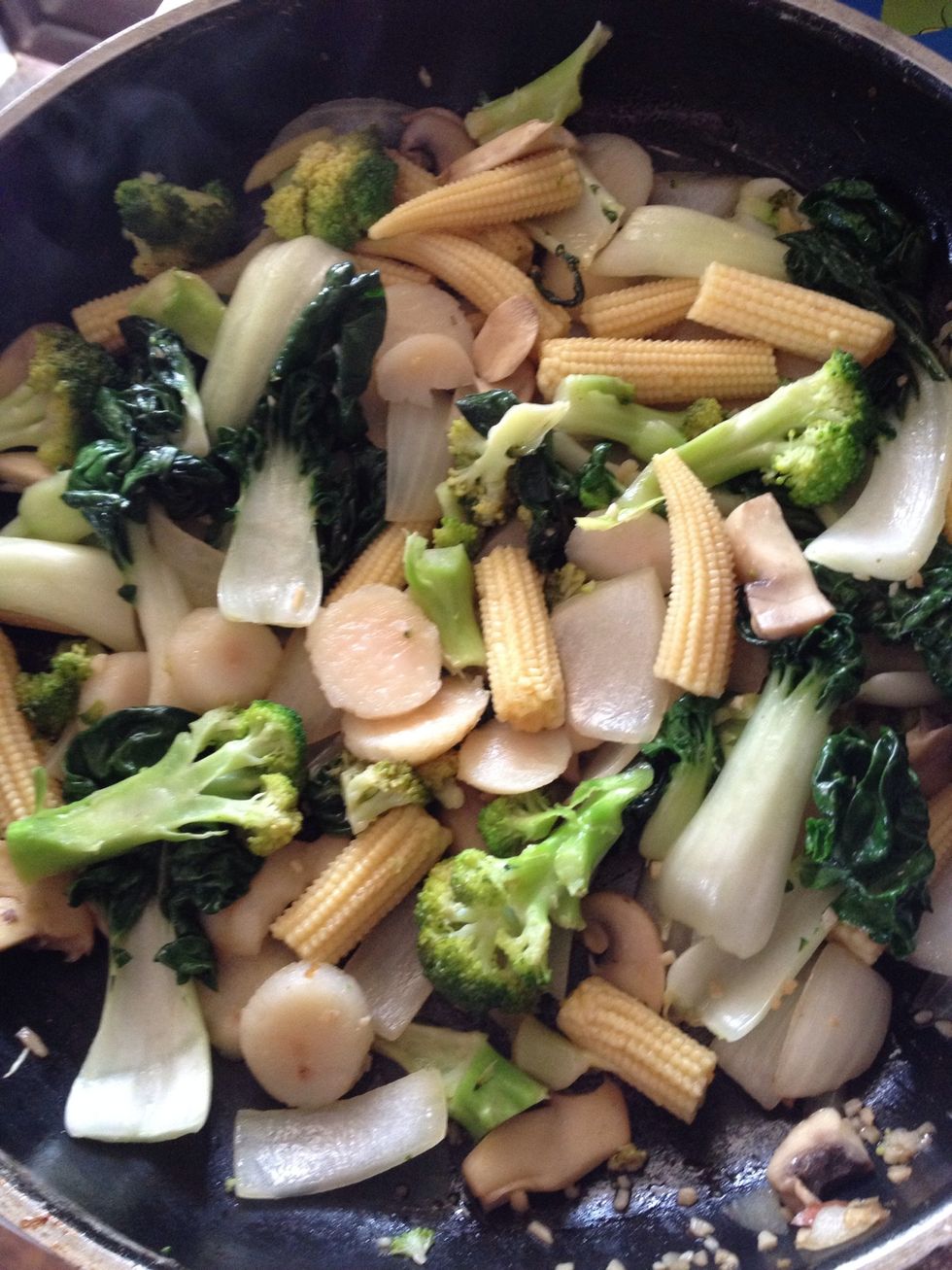 Stir another minute or two. You may add 1/4 cup water if needed.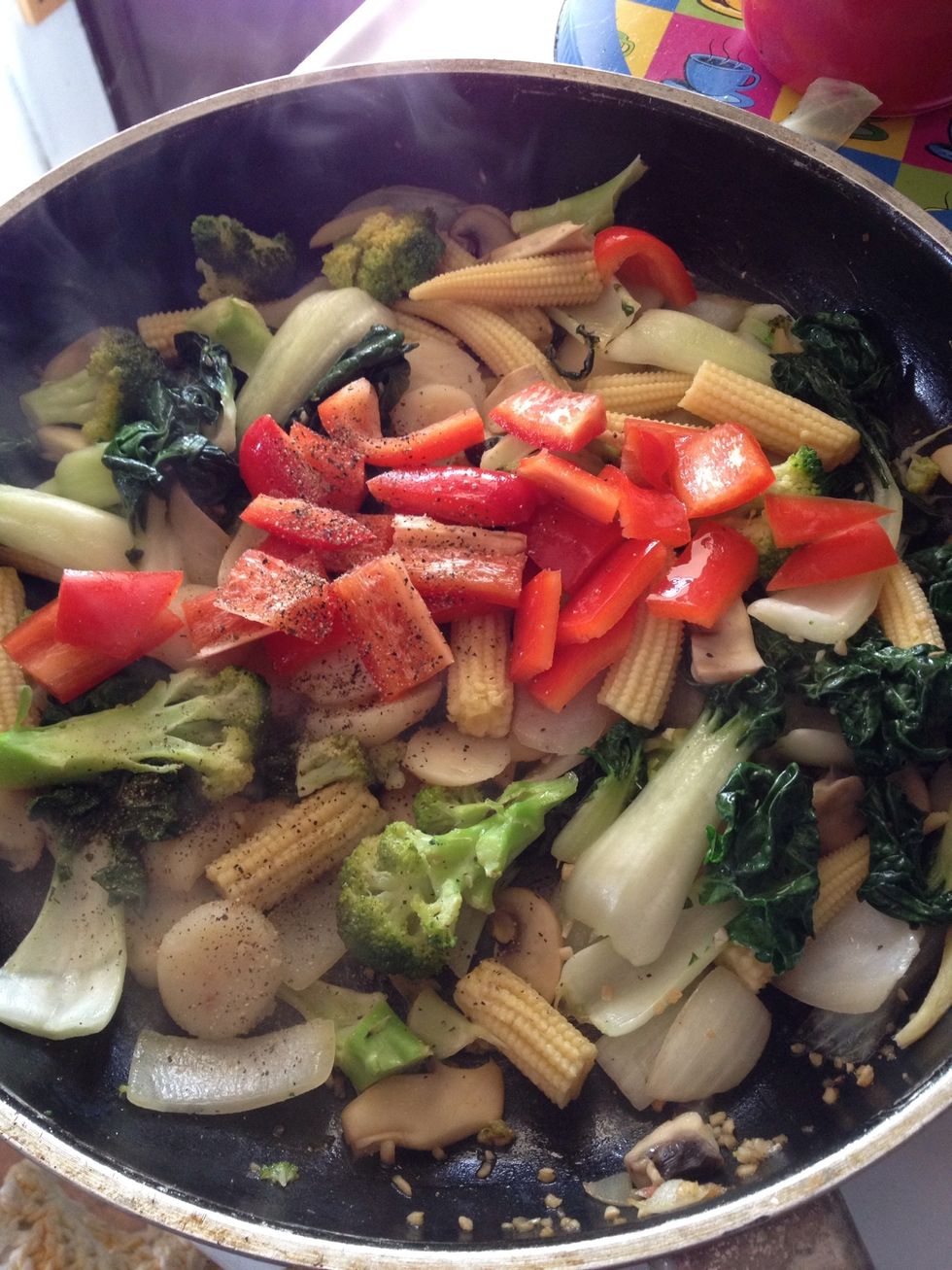 Add red pepper last so it stays crisp and bright red. Add salt and pepper to taste. I added hot chilis to mine to add some heat.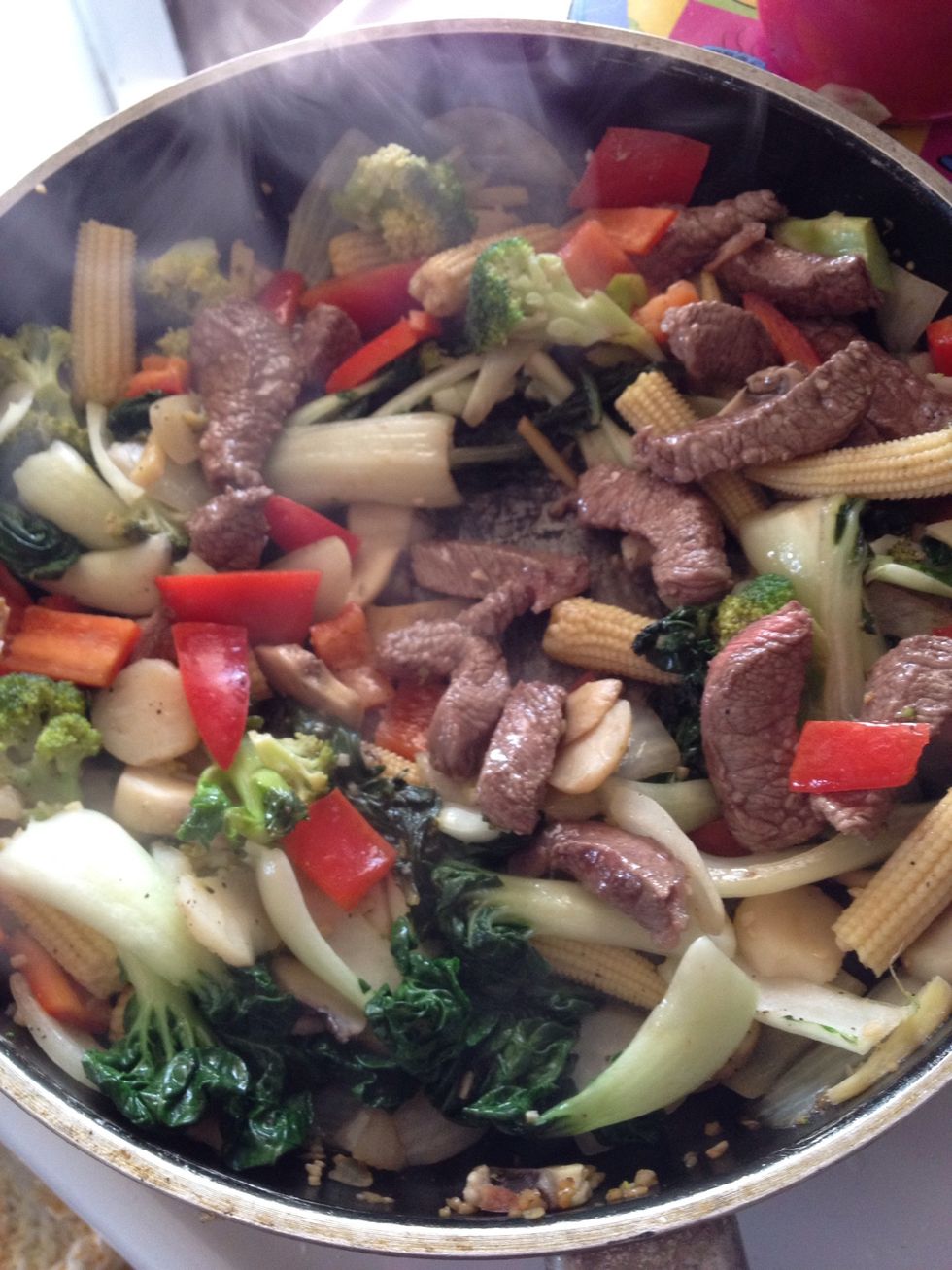 Add beef and stir well.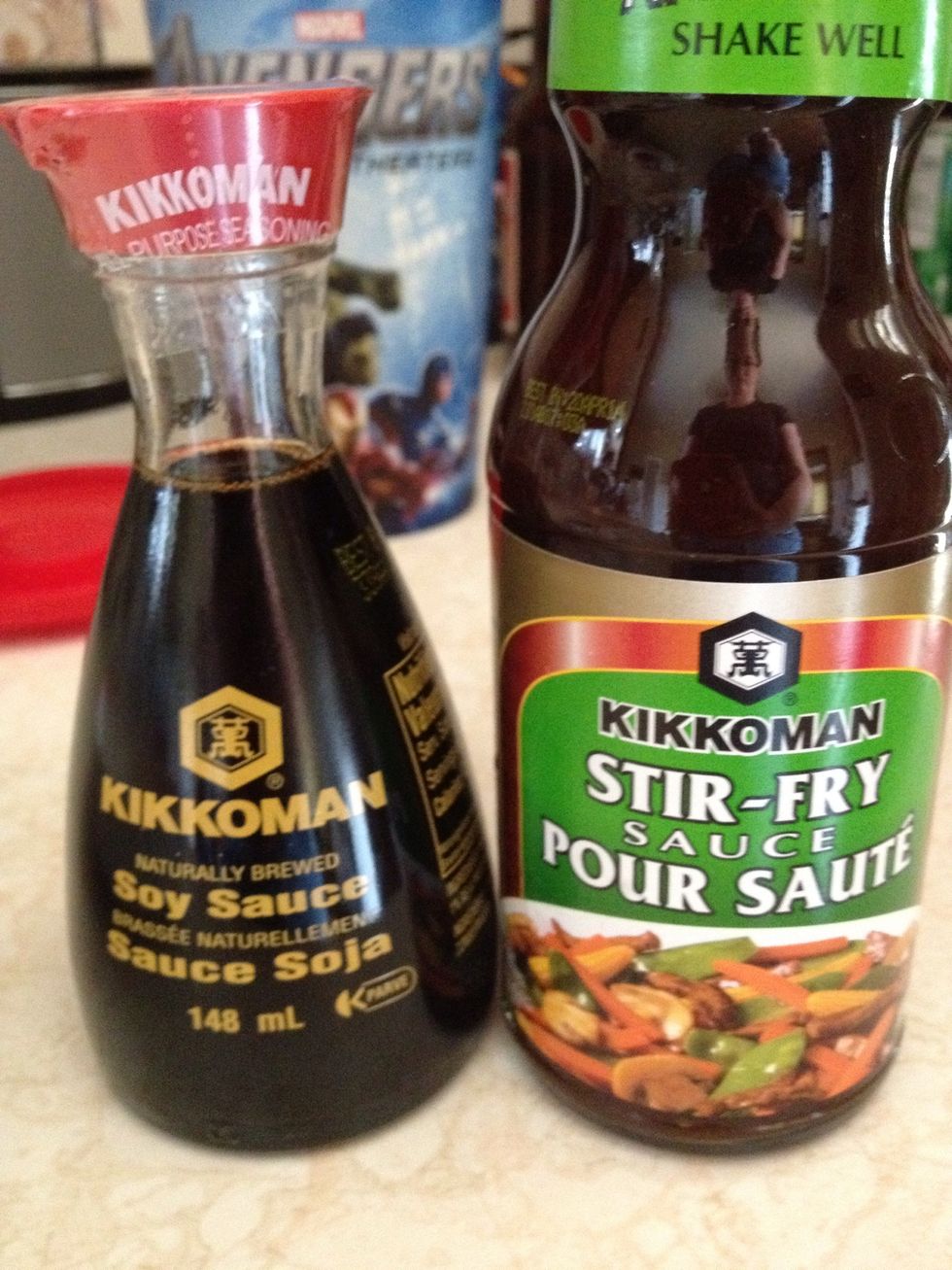 Get your Stir fry sauce ready to add.
Add sauce. Stir until heated through.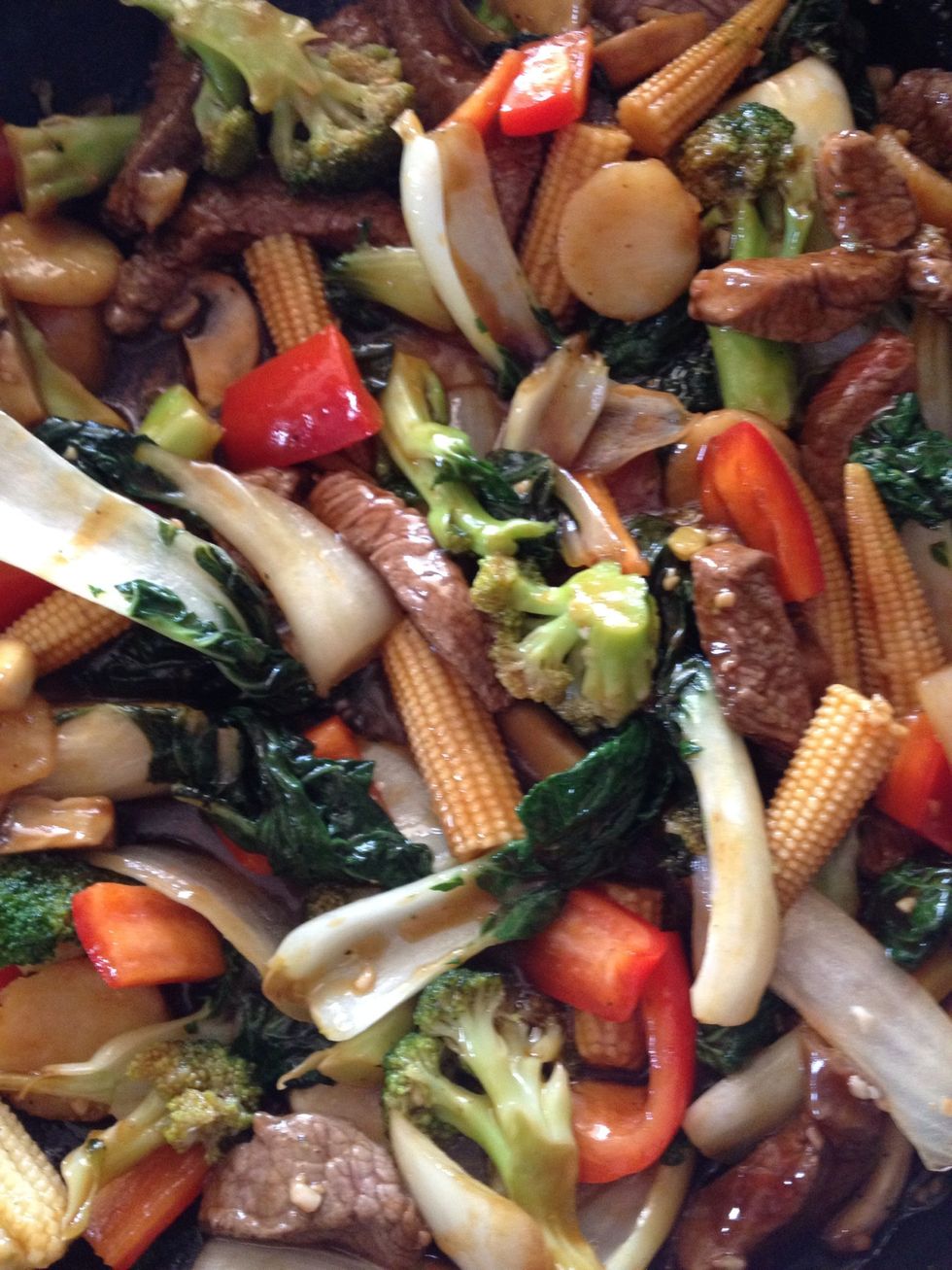 This is what it should look like!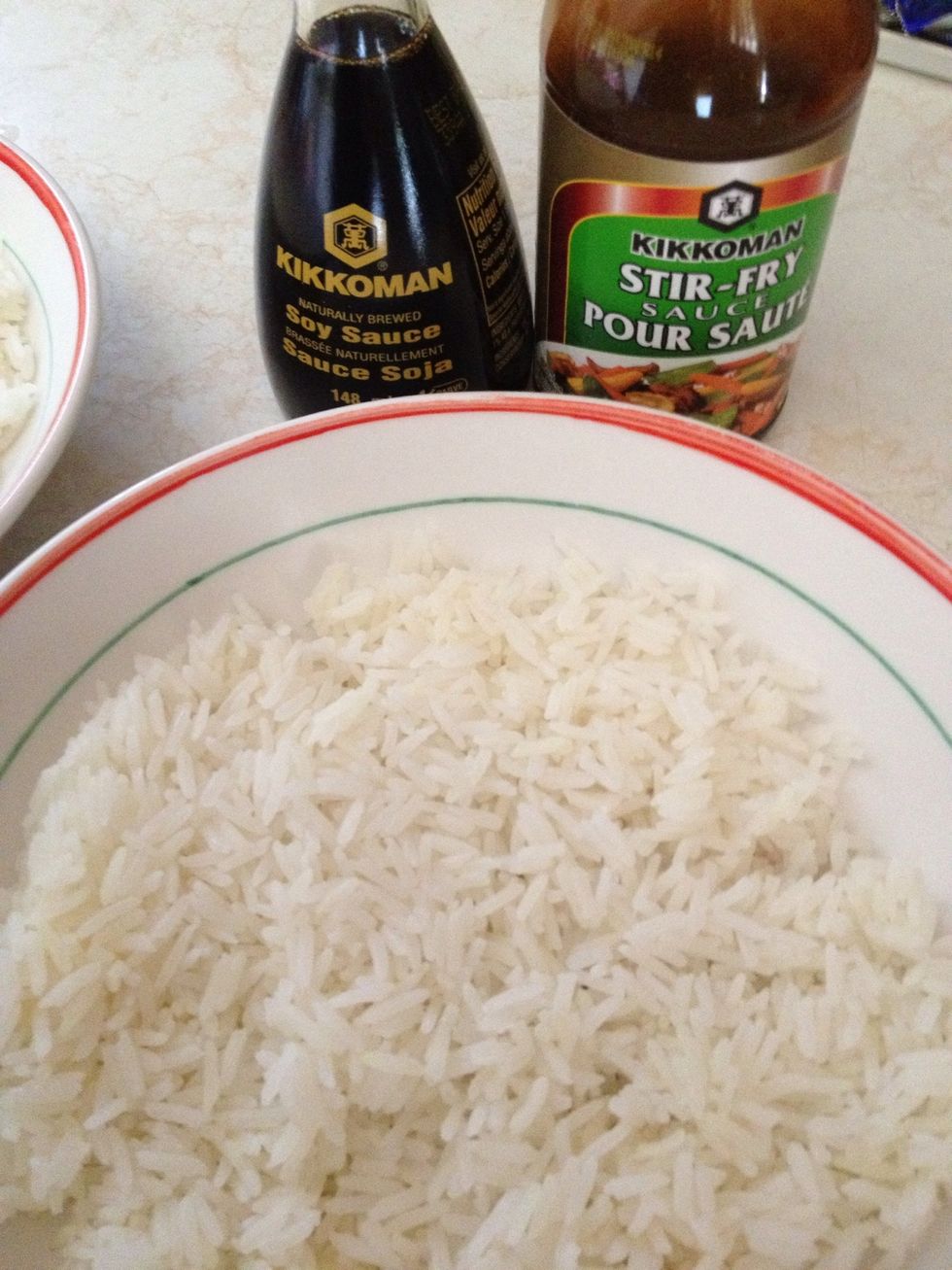 Put your rice into a serving bowl. Put a couple spoons of stir fry over top and serve.
Enjoy!!! :)
2.0c Beef, sliced thinly
1.0Tbsp Oil
3.0 Garlic cloves, minced
1.0Tbsp Ginger, julienne
1/2 Onion, cut into large pieces
4.0bnch Baby bok choy, roughly chopped
1/3 Green/red pepper, cut into large pieces
1.0c Mushrooms, sliced
1.0c Baby corn, chopped
3/4c Water chestnuts, sliced
1.0c Broccoli, broken into pieces
Salt/pepper to taste
3/4c Kikkoman Stir Fry Sauce
Rice, steamed
Soy sauce to taste
Melissa Silverson
I have a healthy love for food! If these guides aren't enough, find my Facebook group "Stuff Your Face(book)" :-D.