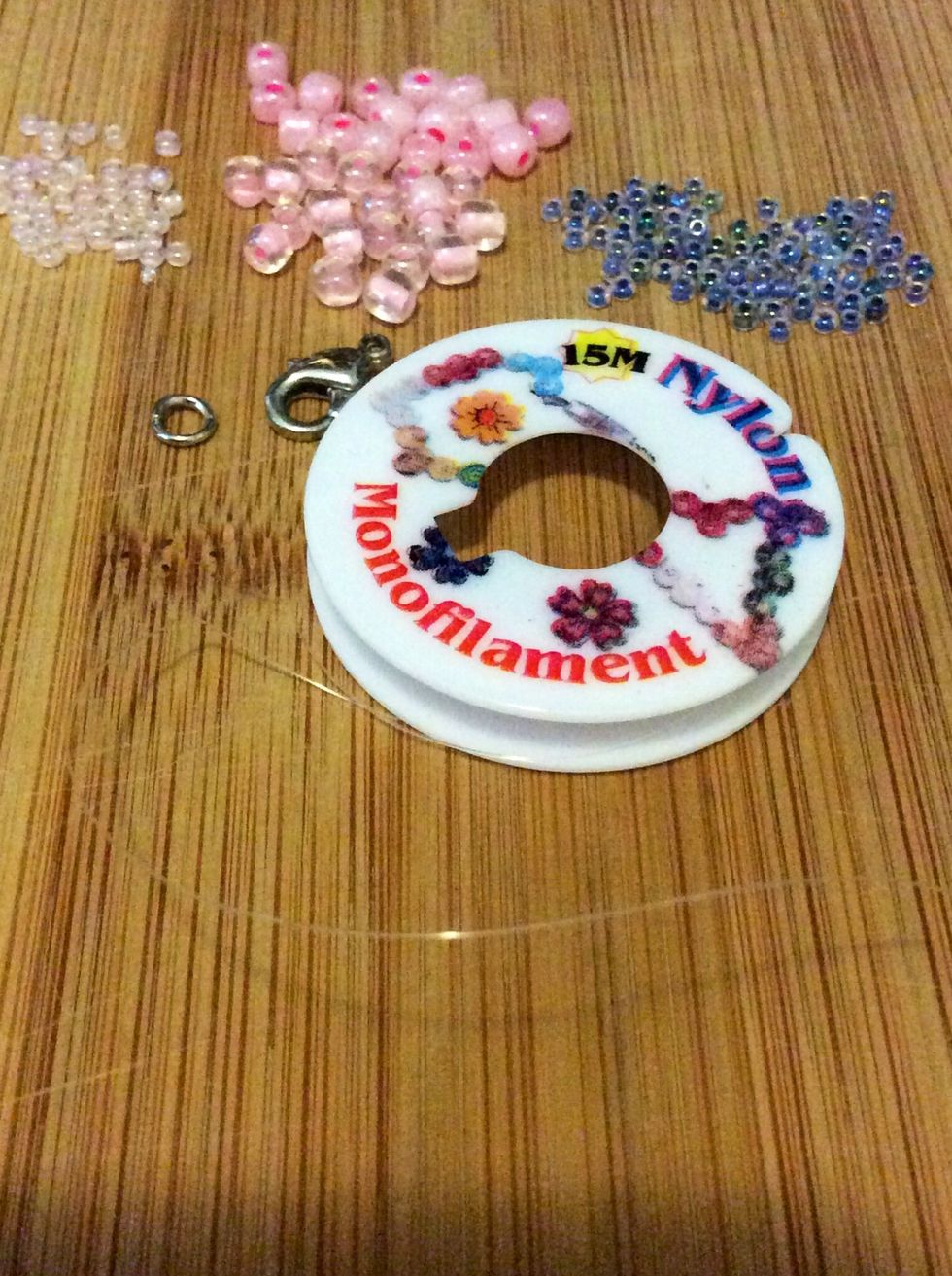 Collect your supplies!!! I used a pale pink and a dark blue for my small bead colours, and pink glass ones for medium beads. The clasp is optional- you can use a knot instead.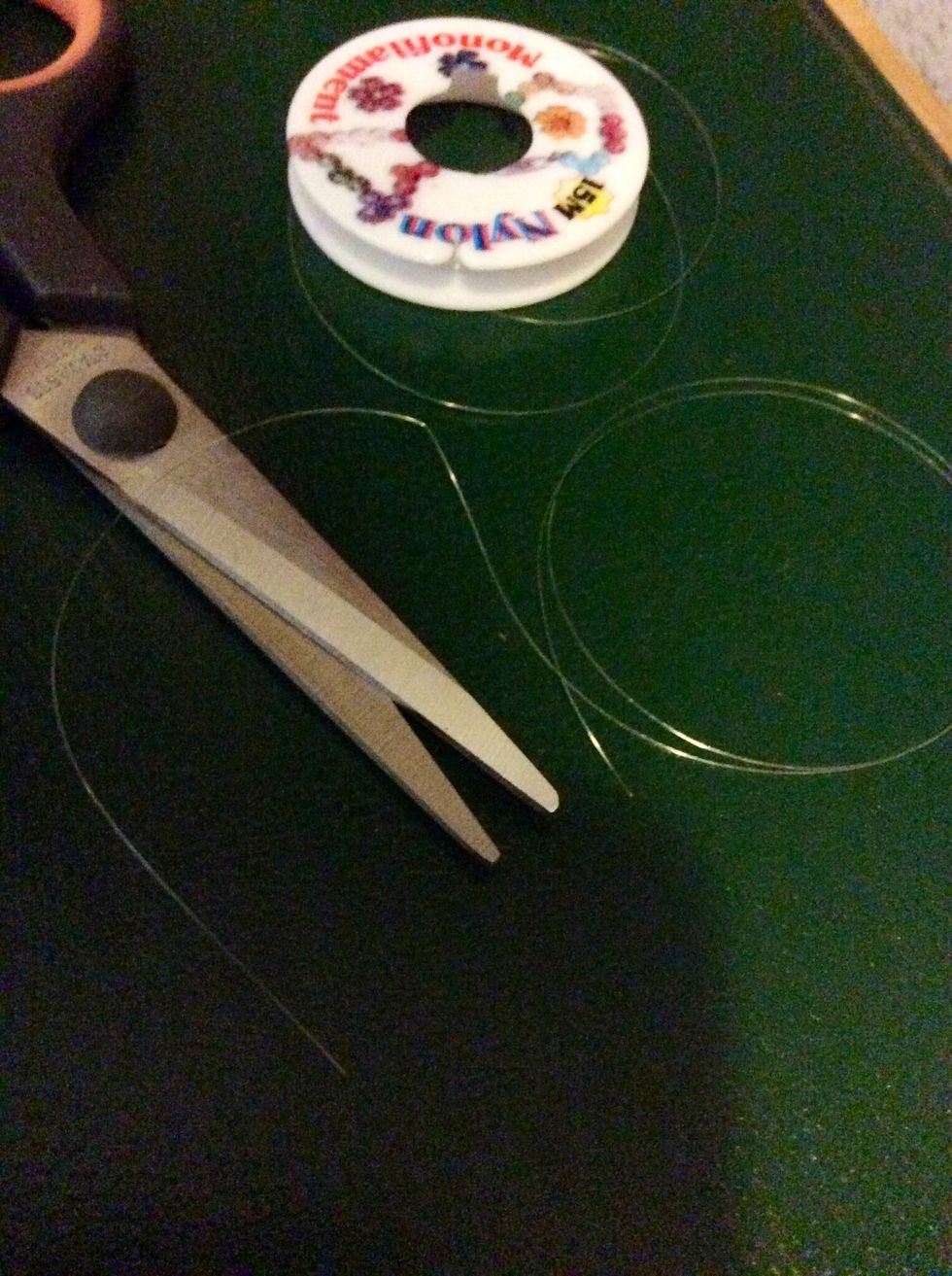 Cut your nylon string. It should be twice as long as you would normally cut it as we will fold it in half.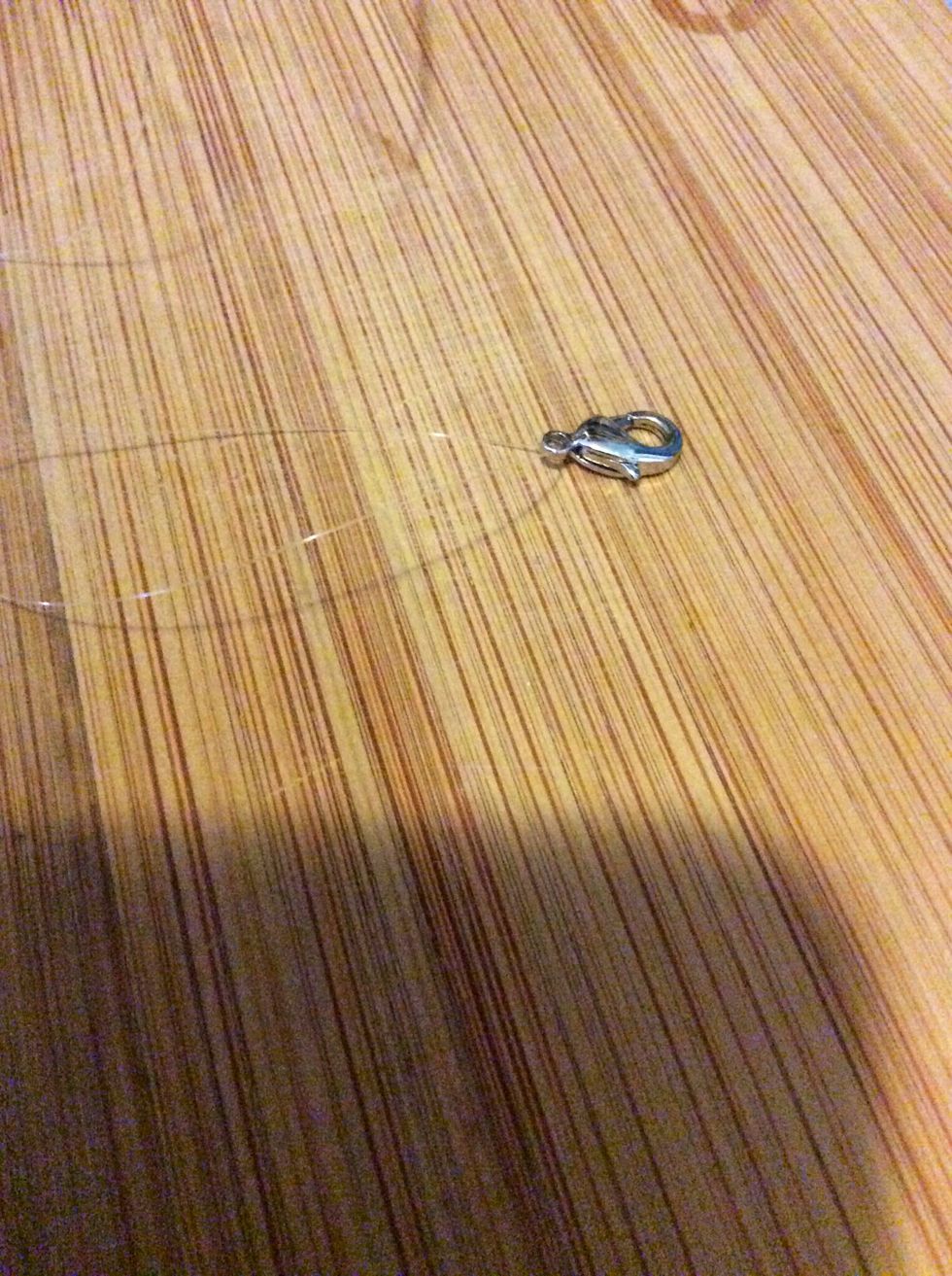 Thread your string throng the clasp, or fold your string in half and tie a knot. Make sure the ends are equal.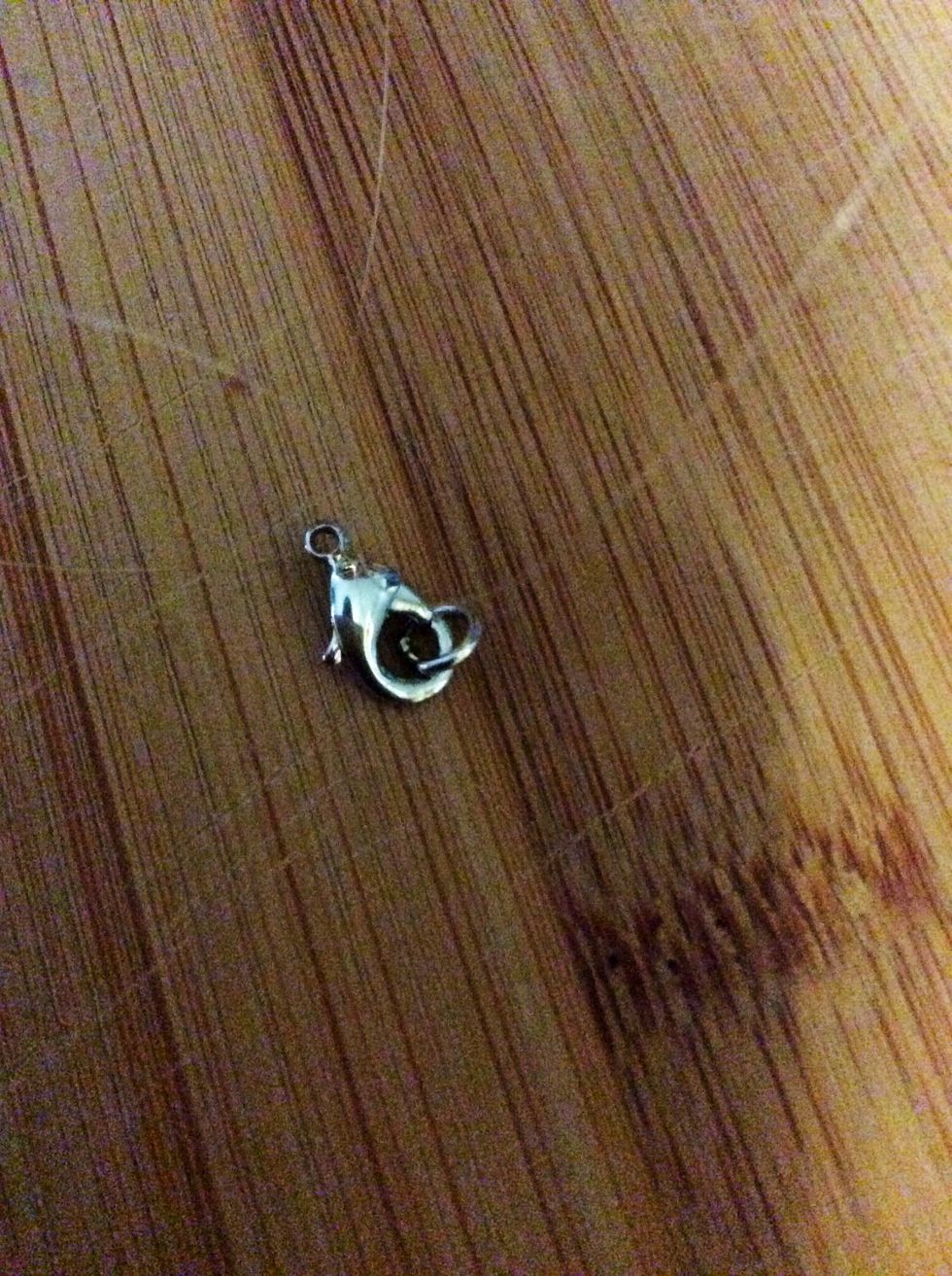 Clip the other half of your clasp to the end so it won't get lost.
Thread a medium sized bead then a small bead onto both strings like so...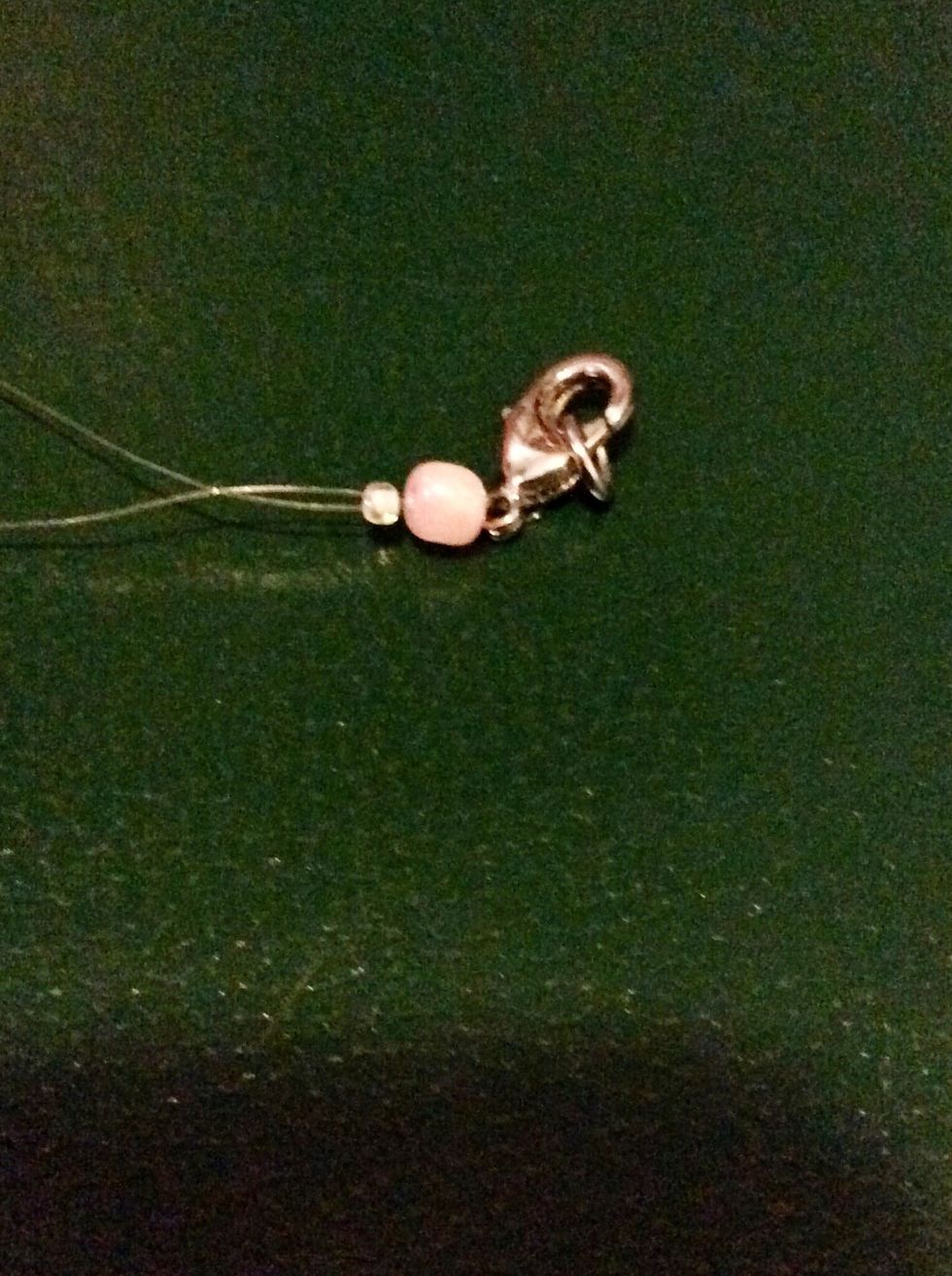 It should look like this!
Start threading small beads onto ONE of the ends of the nylon, alternating between the two colours.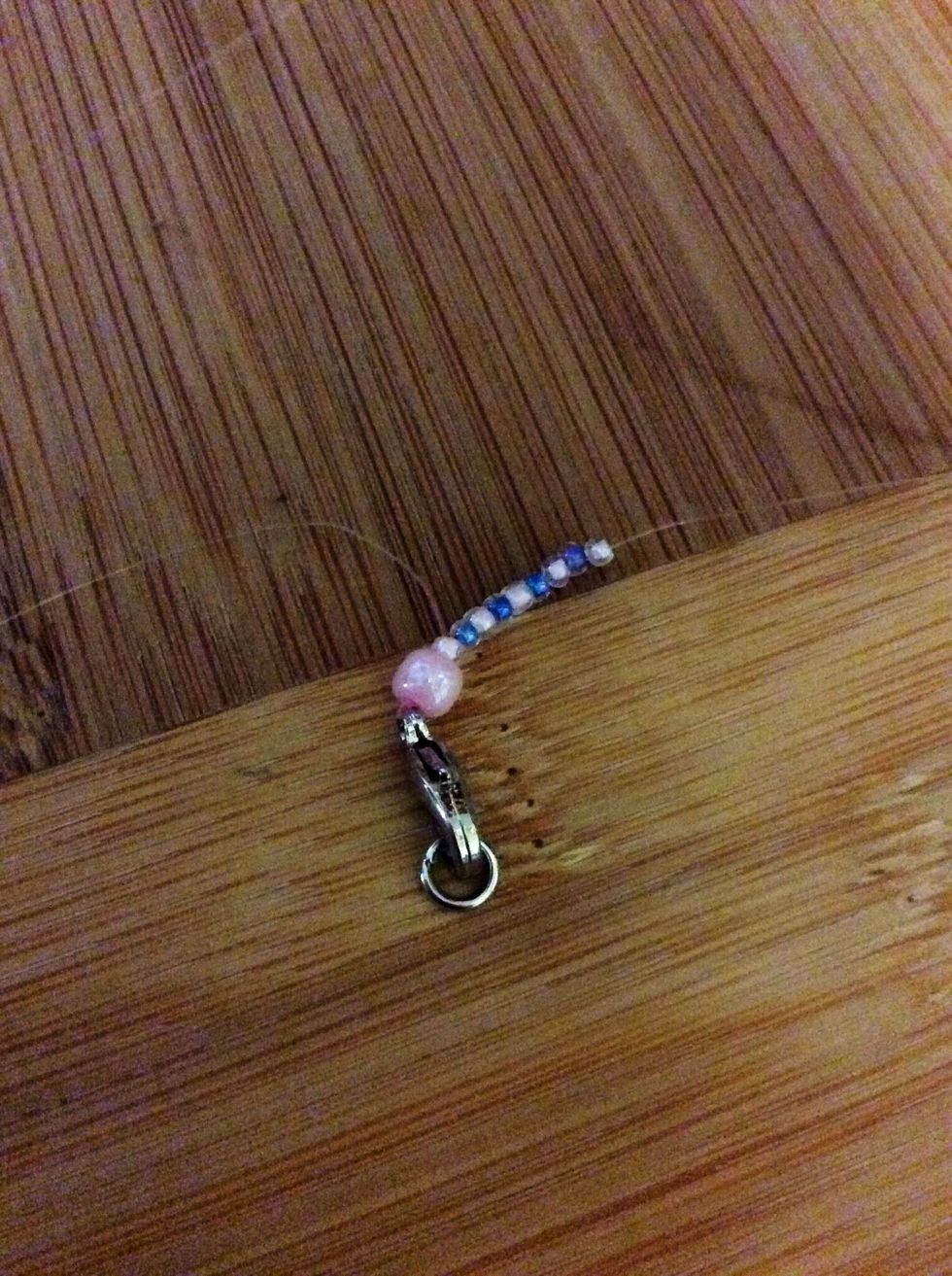 Continue until you have 8- 10 beads on the string...
Do the same thing to the other end of the nylon, like this...
Now, thread a small bead, a medium bead, then another small bead onto BOTH ends of the Nylon.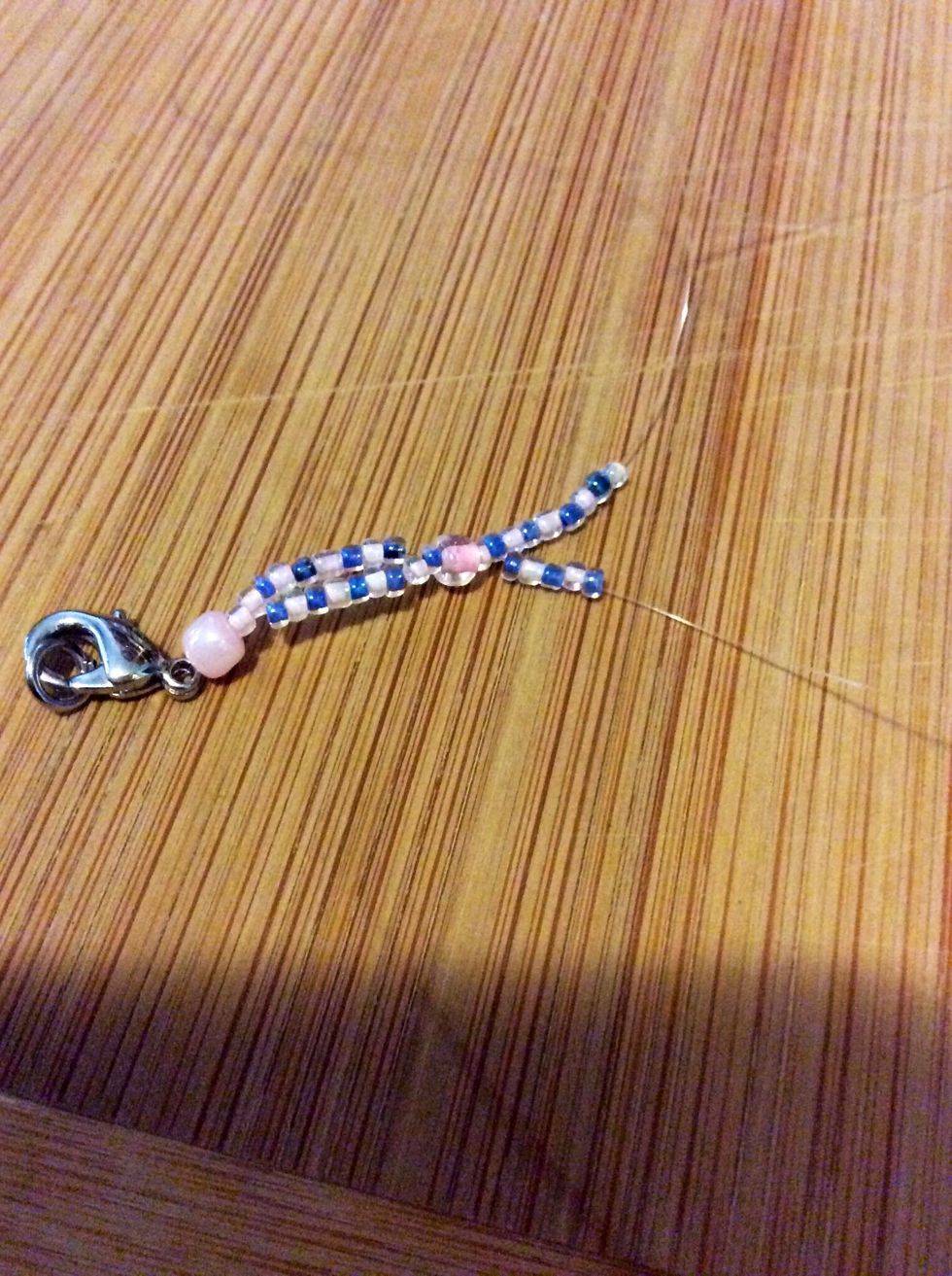 Repeat steps 7-10!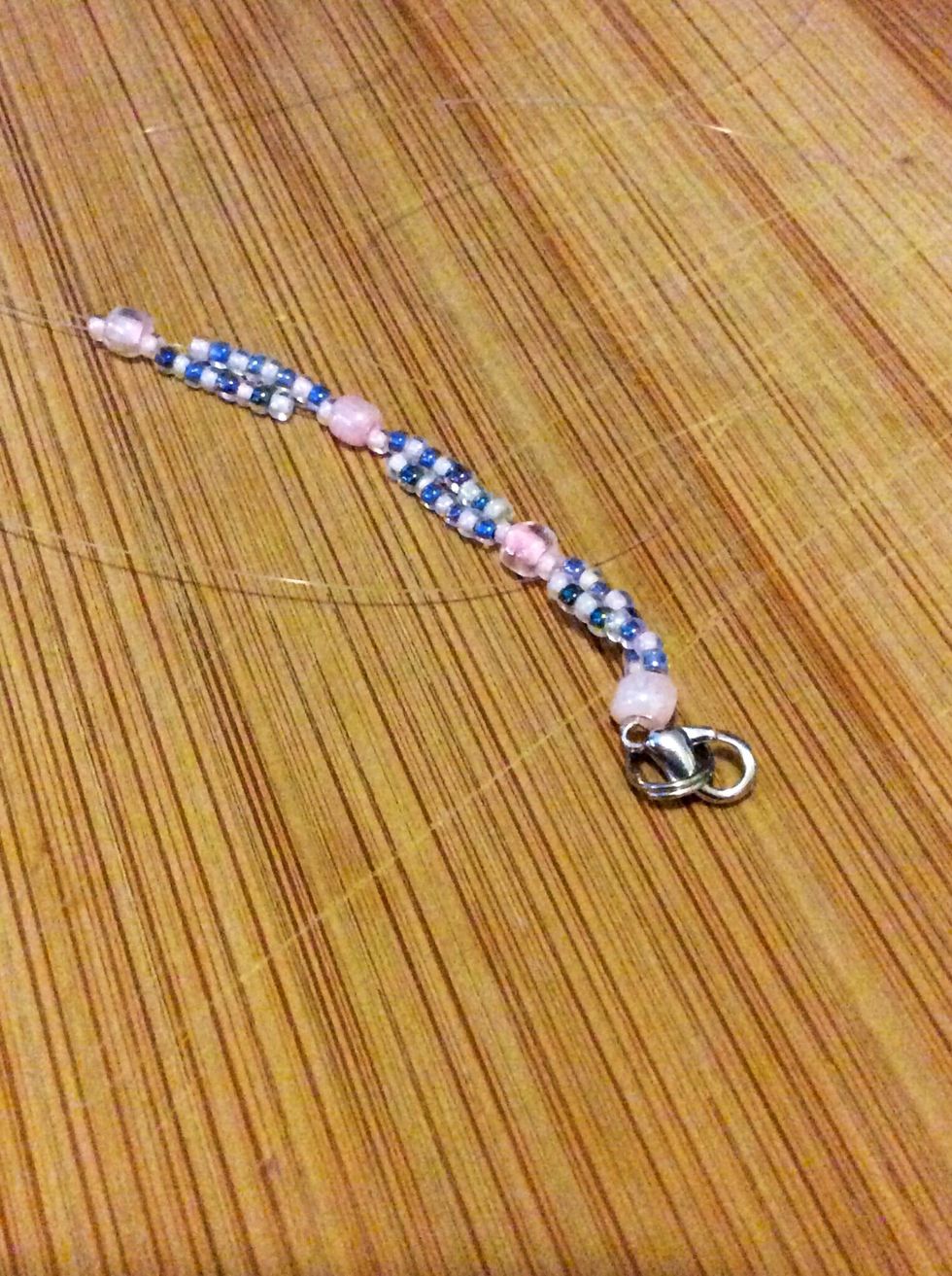 Keep repeating the process until you reach your desired length.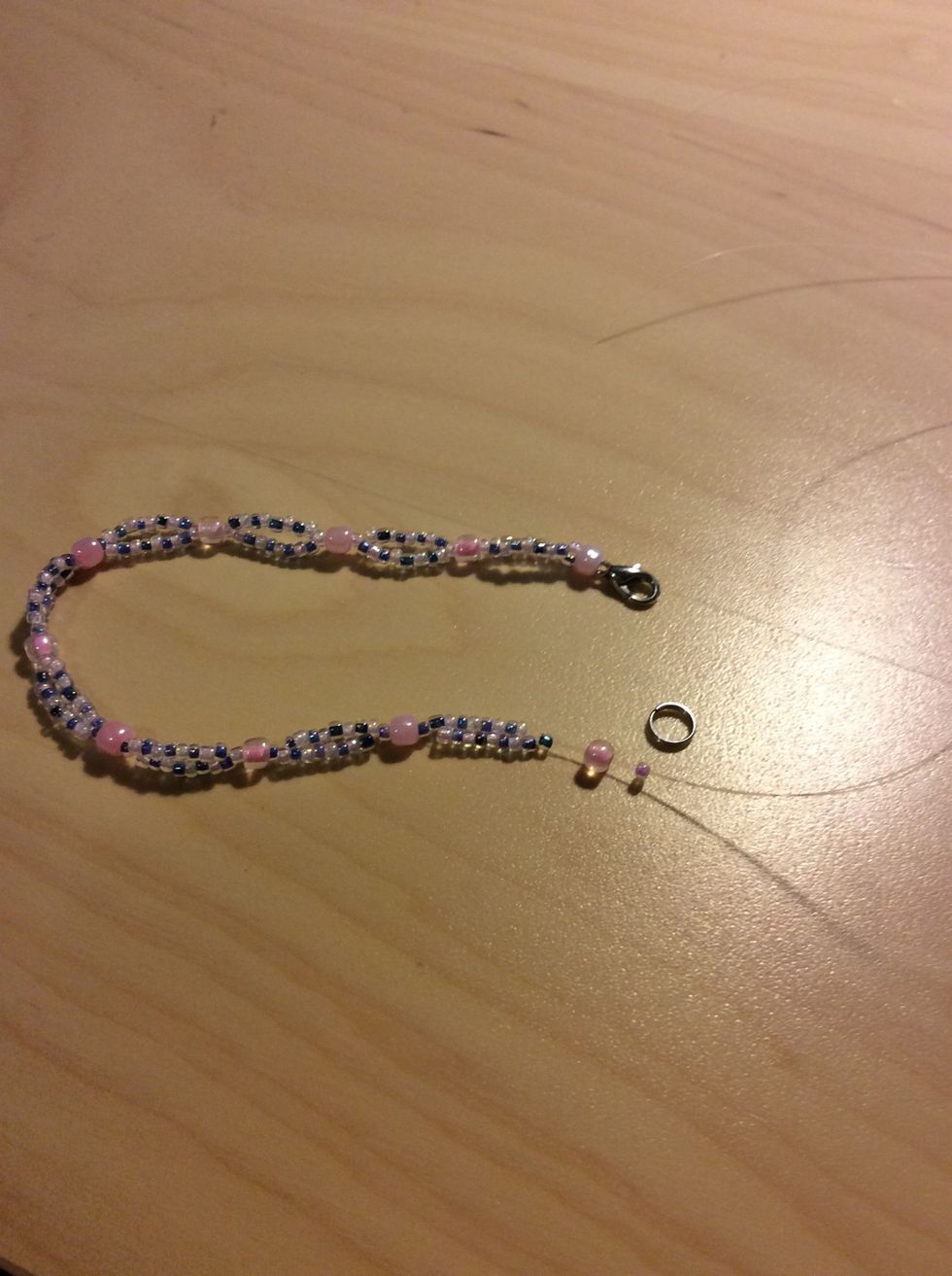 I repeated the pattern 9 times, but it was slightly tight so next time I'm doing 10. When you are done, tie a knot if you don't have a clasp, or un clip the second half of your clasp.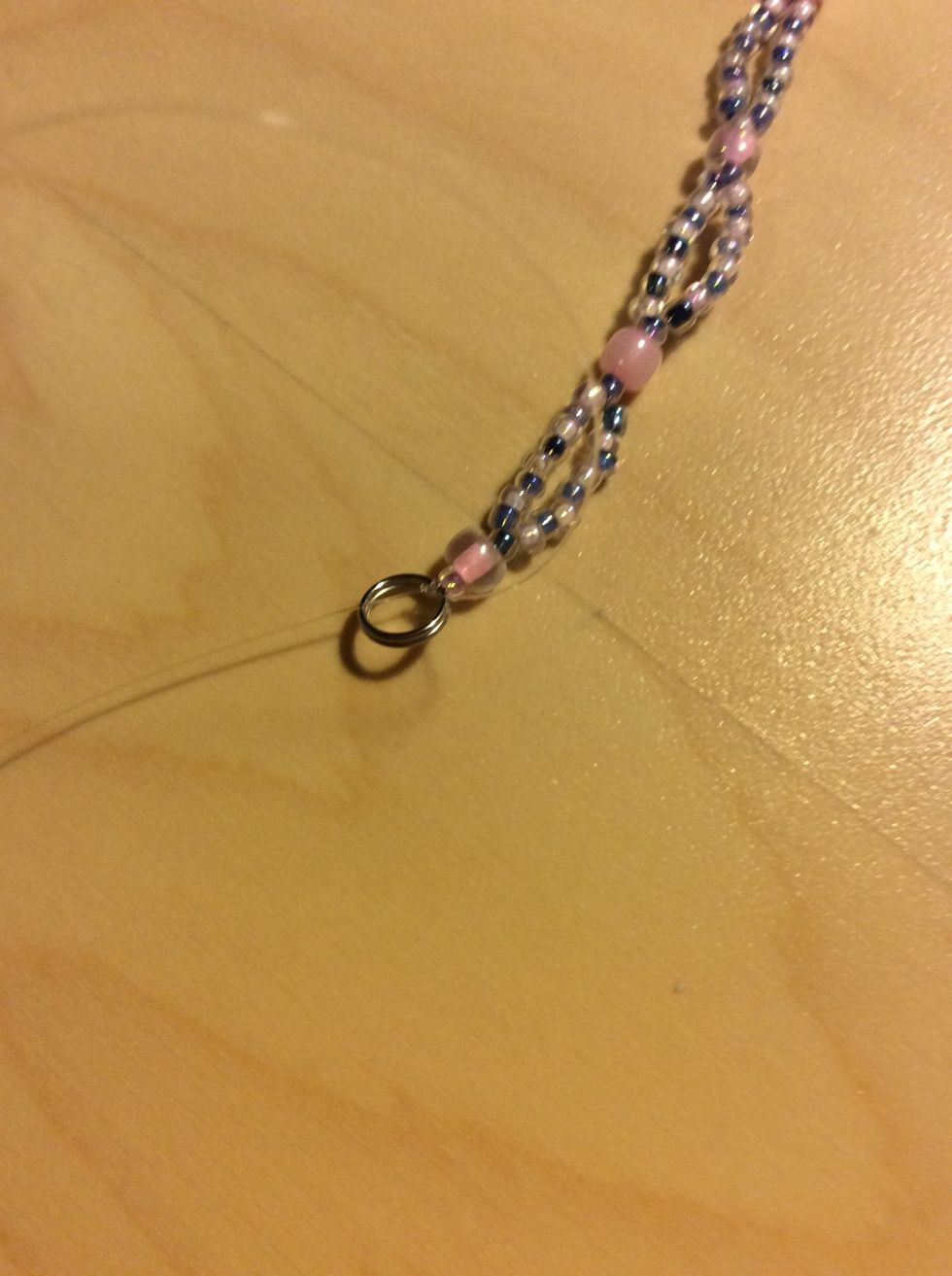 Tie the ends of the nylon around the clasp. Ensure that its secure.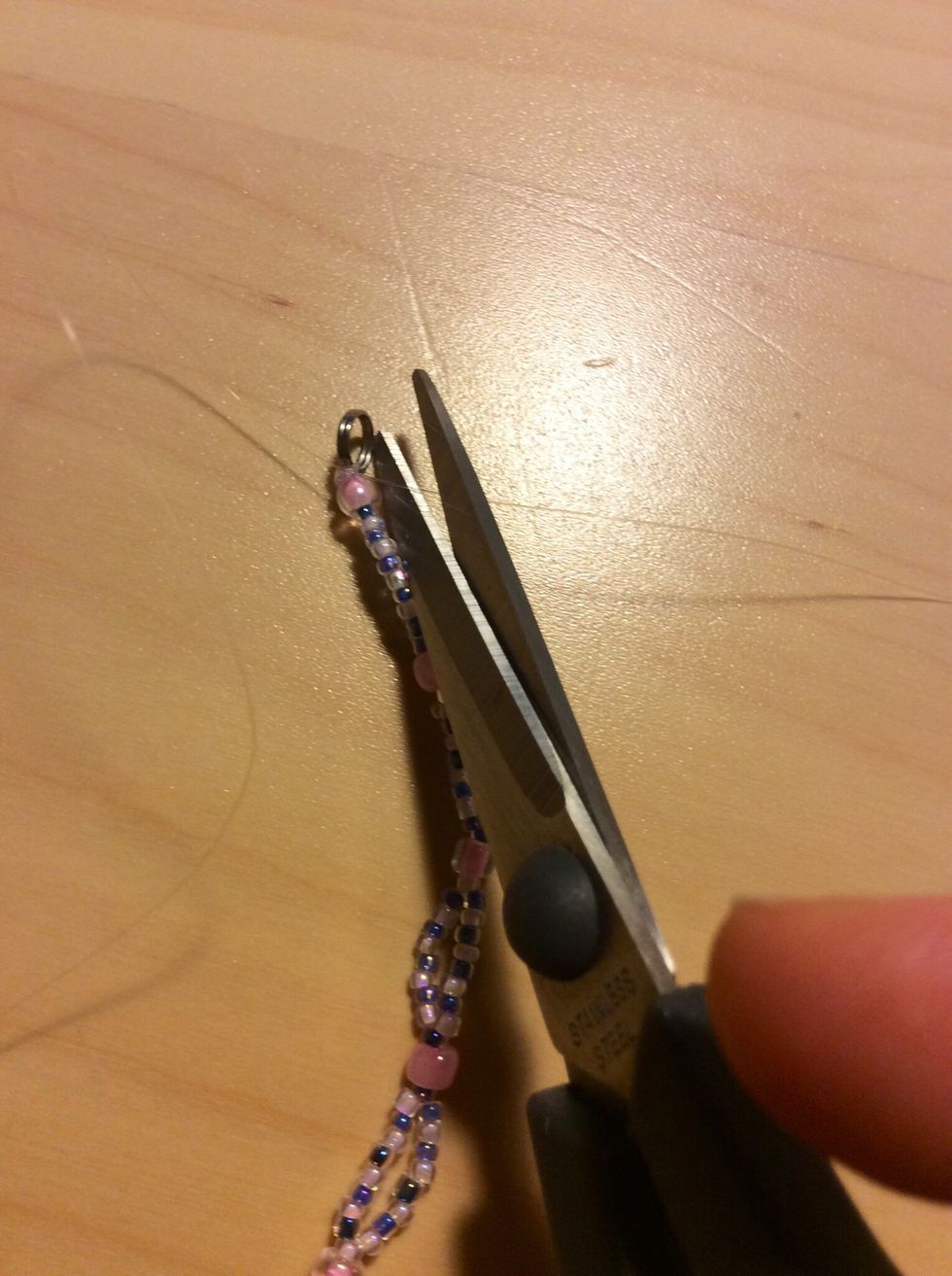 Cut off the loose ends...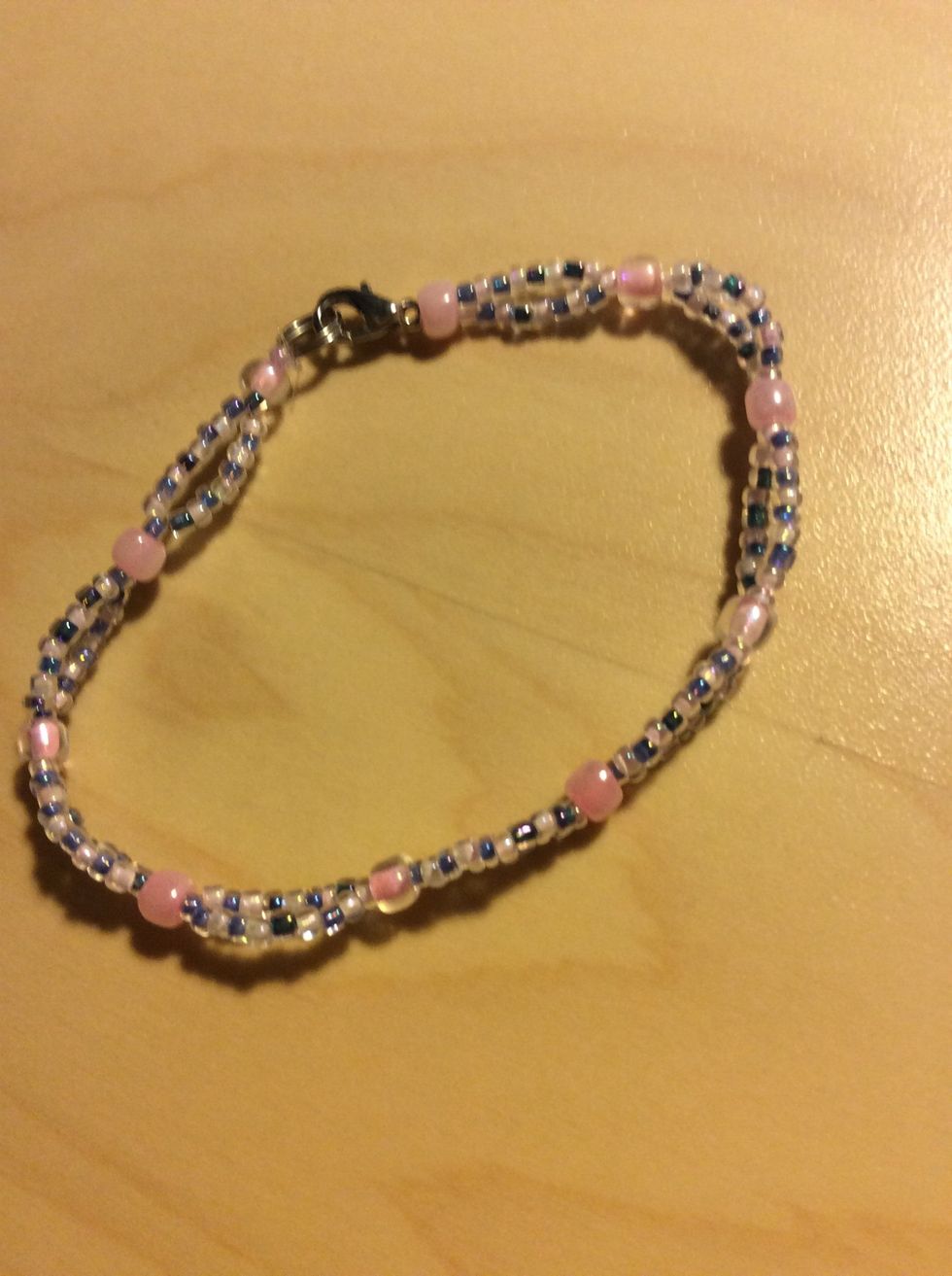 Voilà! You are done!
You can give this cute accessory as a gift, or just wear it by yourself!
Small beads (2 colours)
Medium- sized beads (1 colour)
20.0cm Nylon String
Bracelet clasp (optional)
Scissors
30- 40 mins of spare time!:)