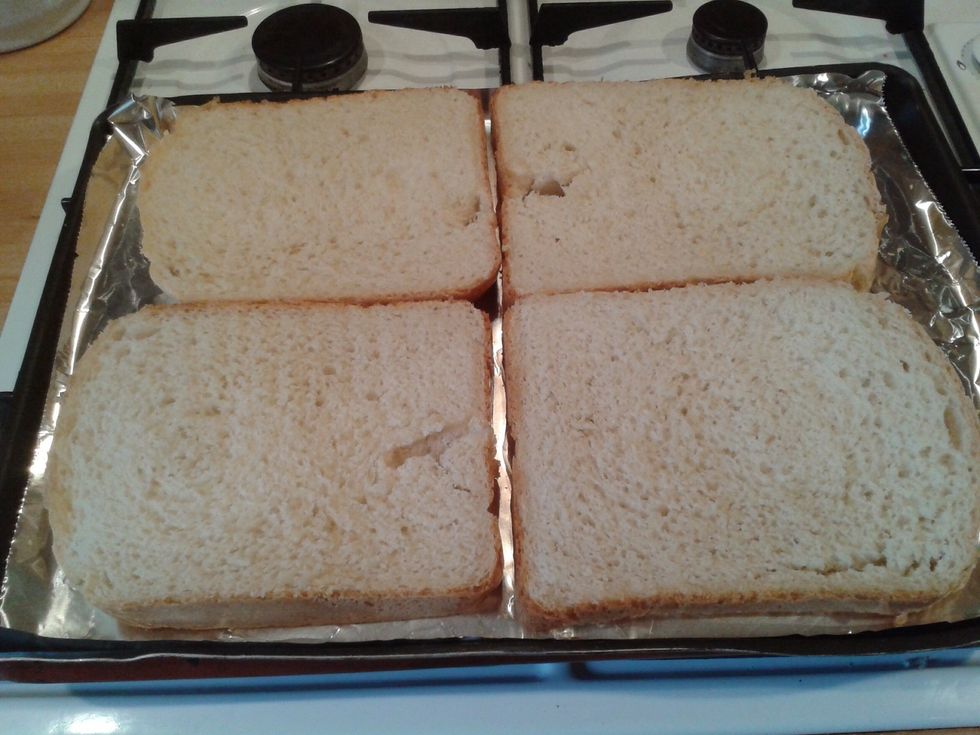 Line your baking sheet or grill pan (broil pan in North America) with foil to keep it clean. Arrange your slices of bread to cover the pan.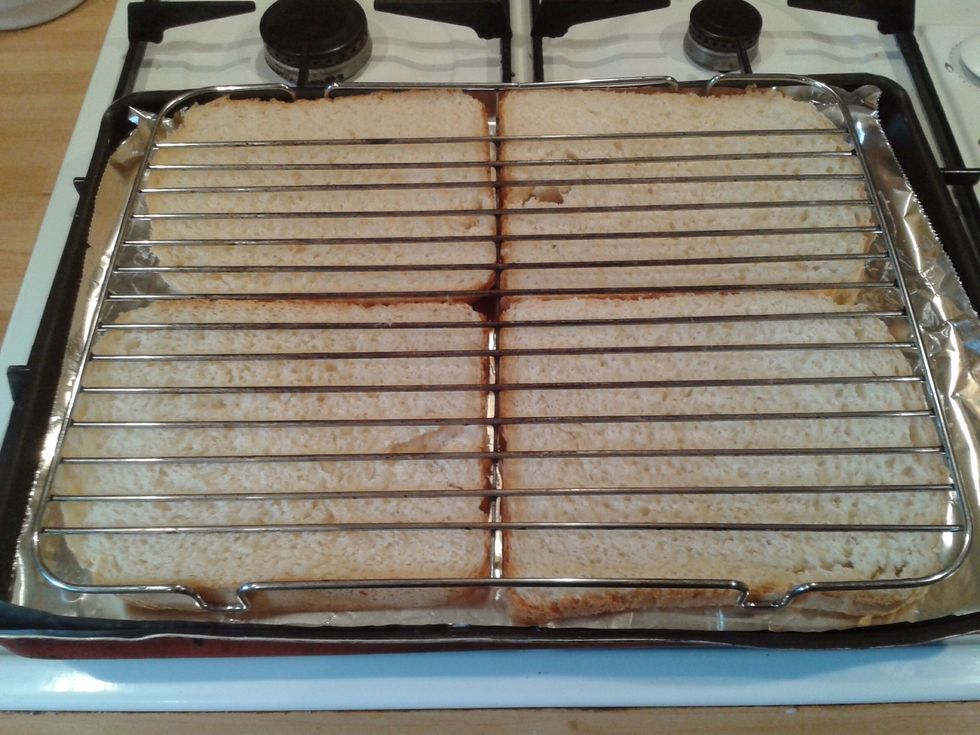 Position a wire rack over the bread slices.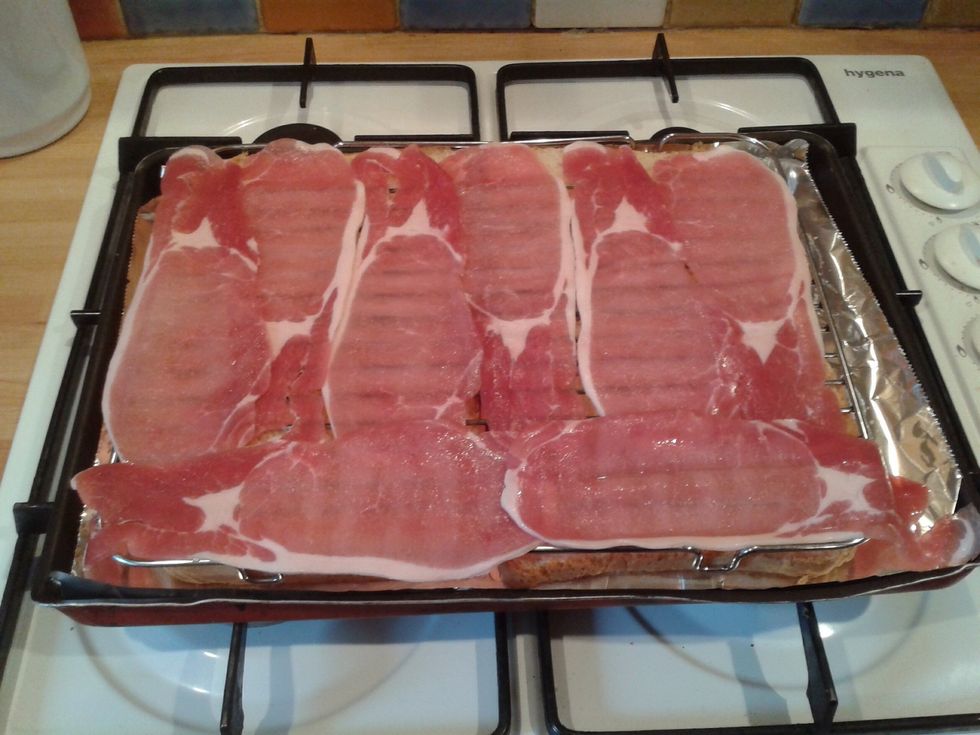 Arrange the bacon slices to cover the wire rack.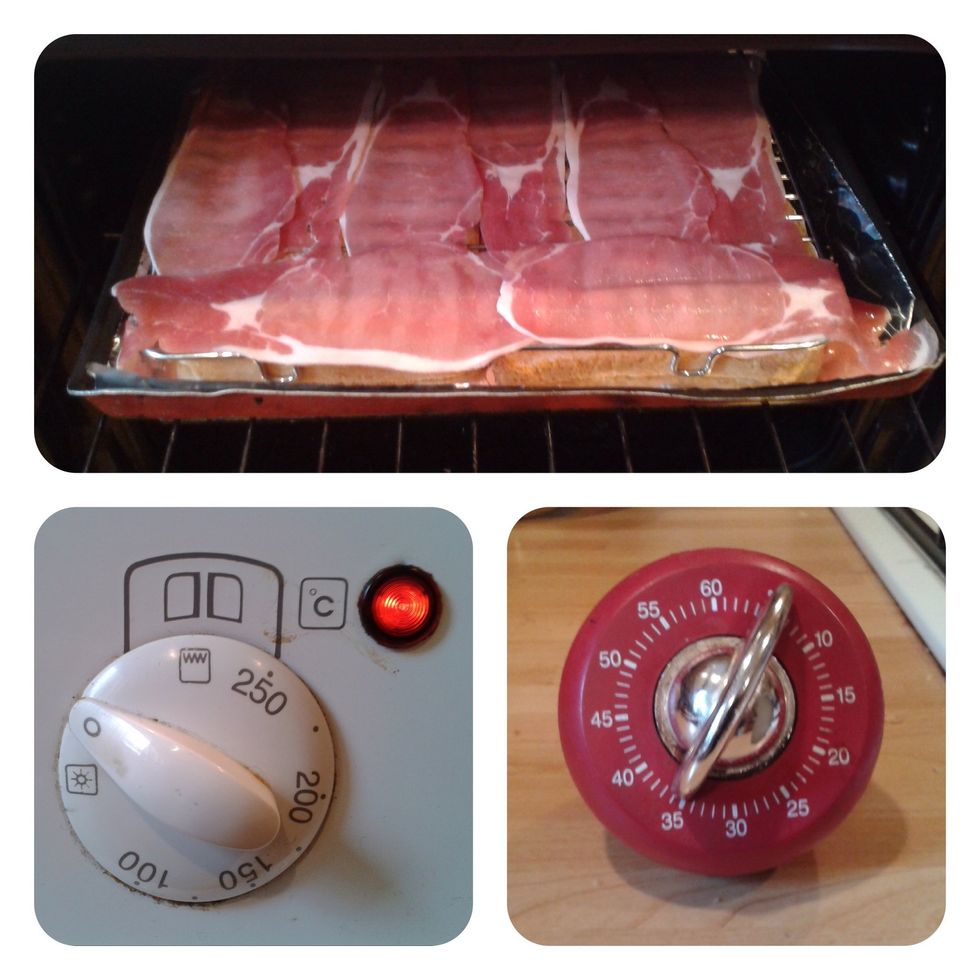 Put your bread & bacon under the grill (broiler), turn on and set your timer for 5 minutes.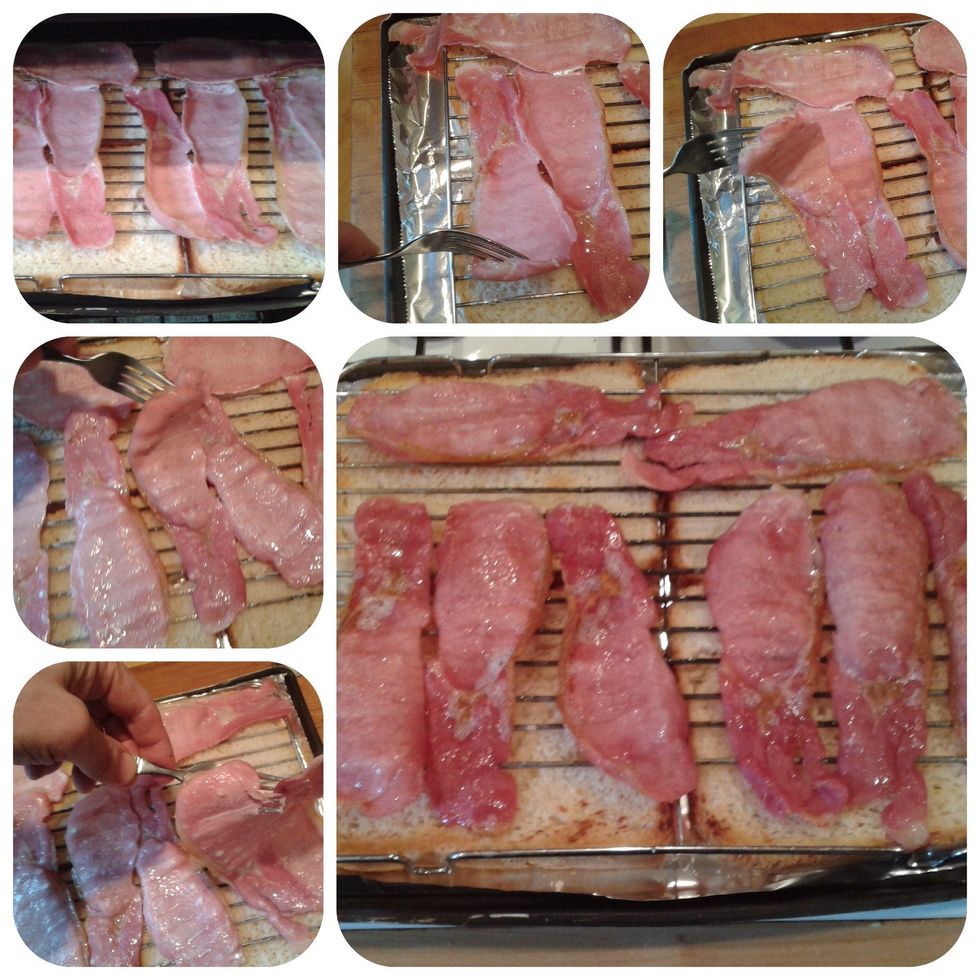 Check every 5 minutes or so and turn as necessary until the bacon is crisped and browned to your liking. The bread will warm up, go crispy and catch the tasty bacon fat so there's no need to butter.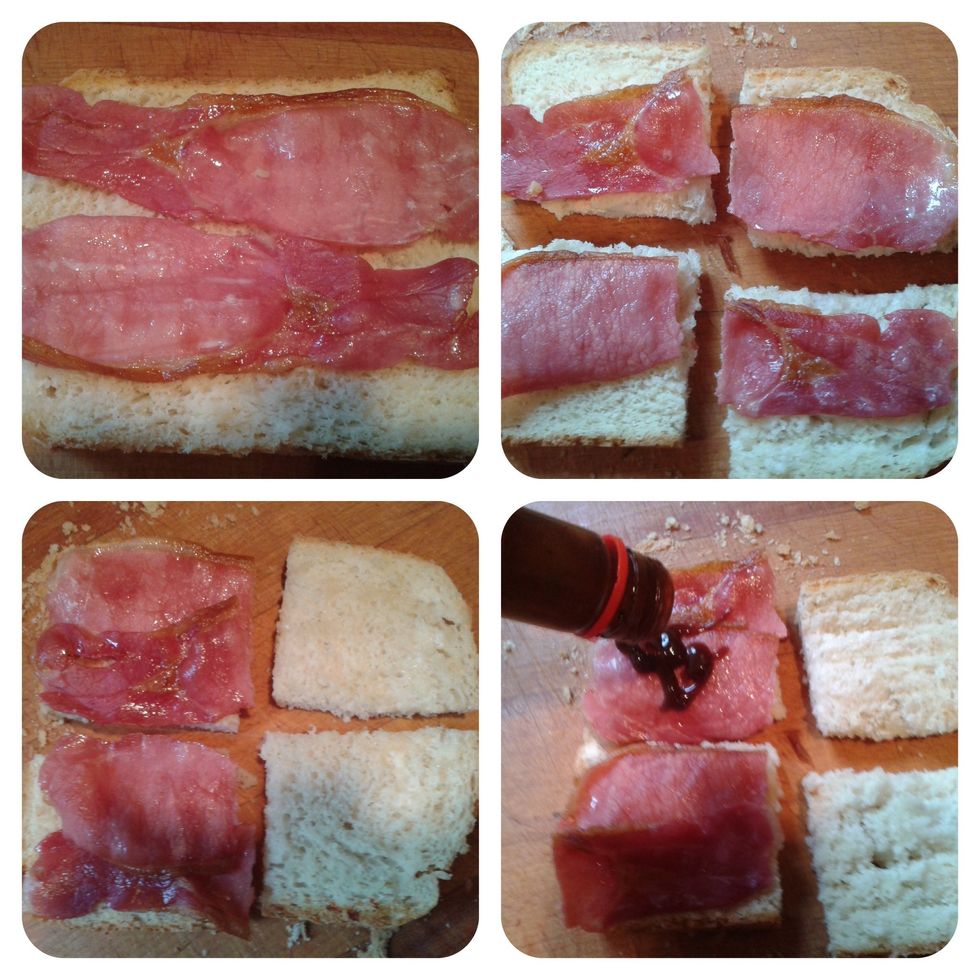 Put 2 slices of bacon onto 1 slice of bread. Cut into 4 quarters. Put the bacon onto 2 of the bread pieces and add your sauce of choice or other toppings.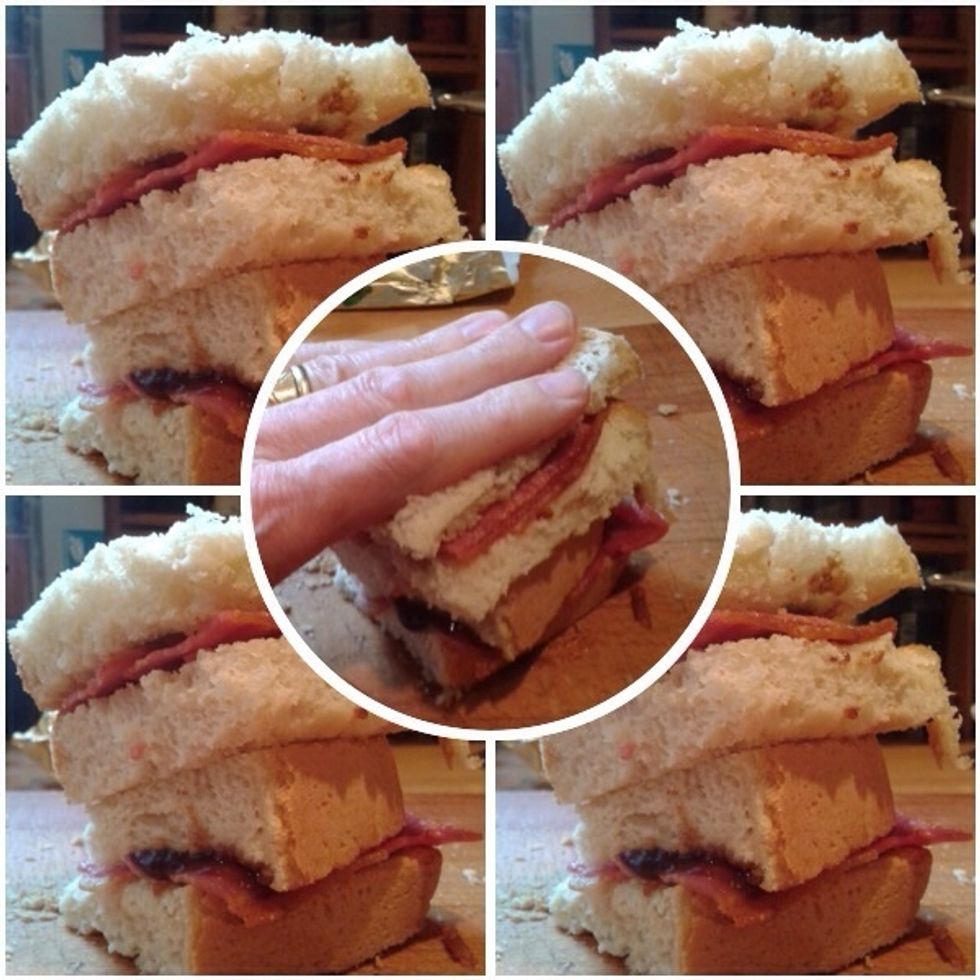 Pop the lids on, give a gentle squeeze and repeat with the rest of the bread and bacon. Serves 4. I had to cut my slices very thick because I had just baked it. Thin slices work just as well.
Four Slices of Bread
A Pack of Eight Bacon Slices