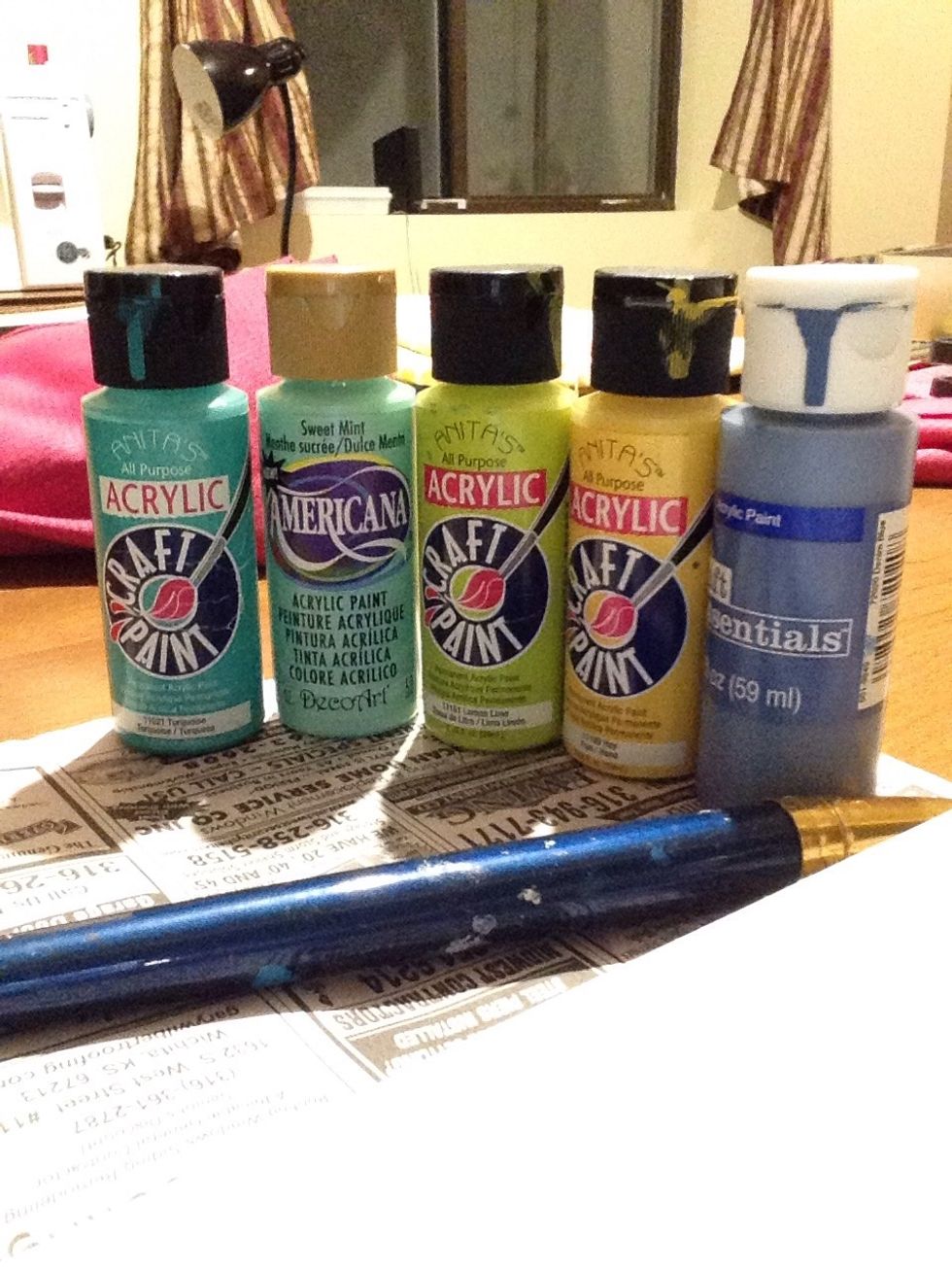 Gather your supplies. You will need a variety of colors of acrylic paint. Use whatever colors you wish! I chose to go with a blue/green theme.
Start by adding splotches of one paint color to a blank white paper.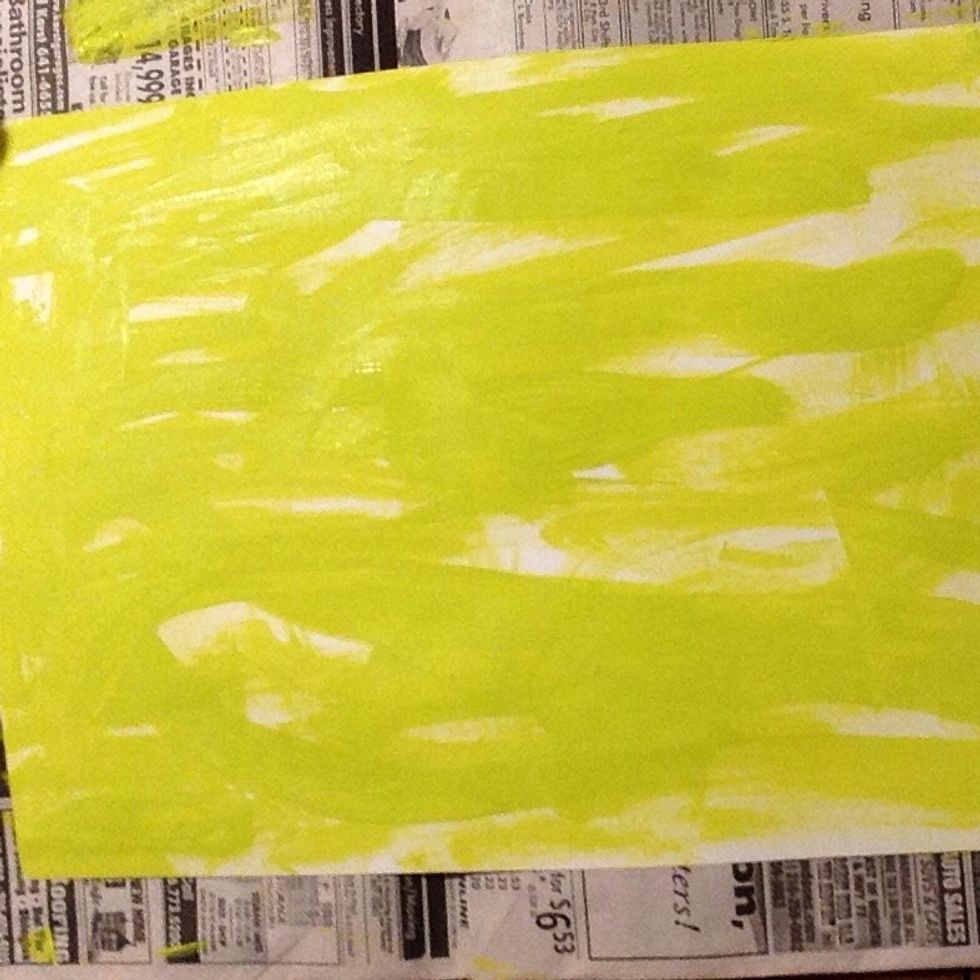 Use the paint brush to spread the paint around. Don't worry if there are still white spots showing. The great thing about this project is that it doesn't have to be perfect!
Add the next color just as you did before.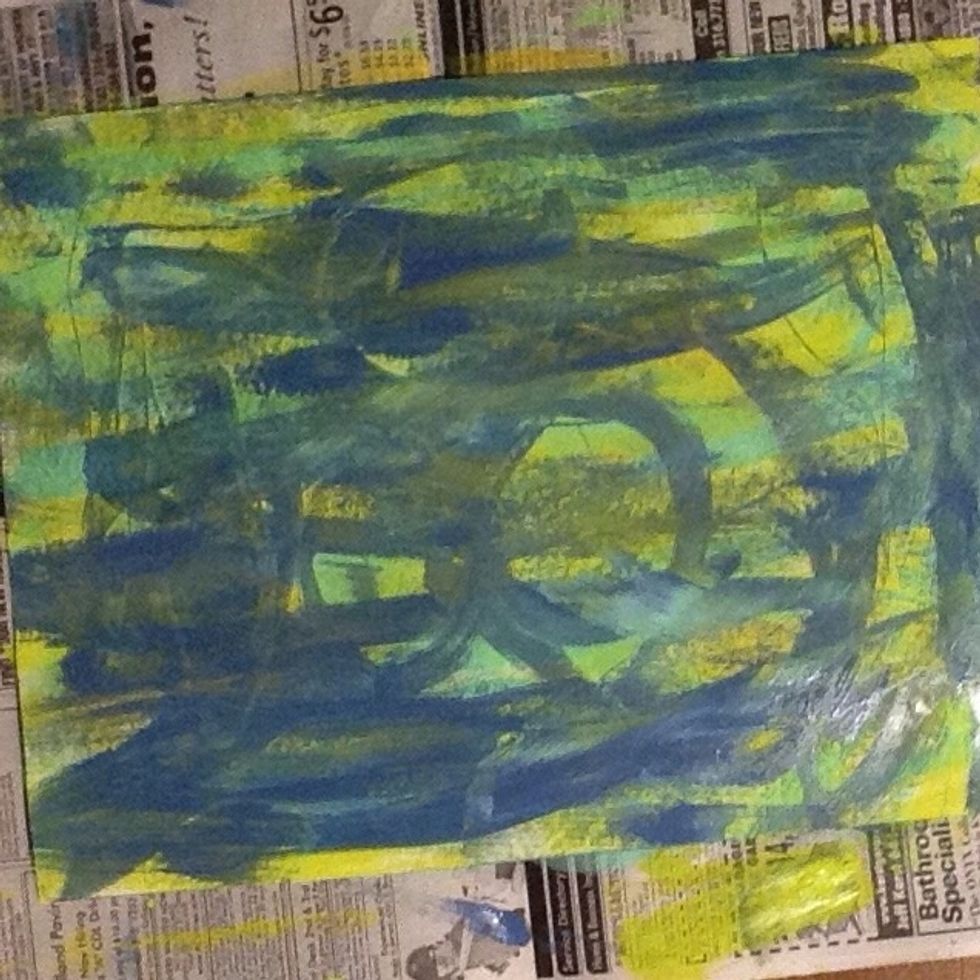 Continue until you like how it looks. After I did my darkest color, I decided I wanted more of my light green in there. Work on it until you like it, but remember it doesn't have to be perfect! :)
Once the paint had dried completely, cut out circles with about 1 inch diameters.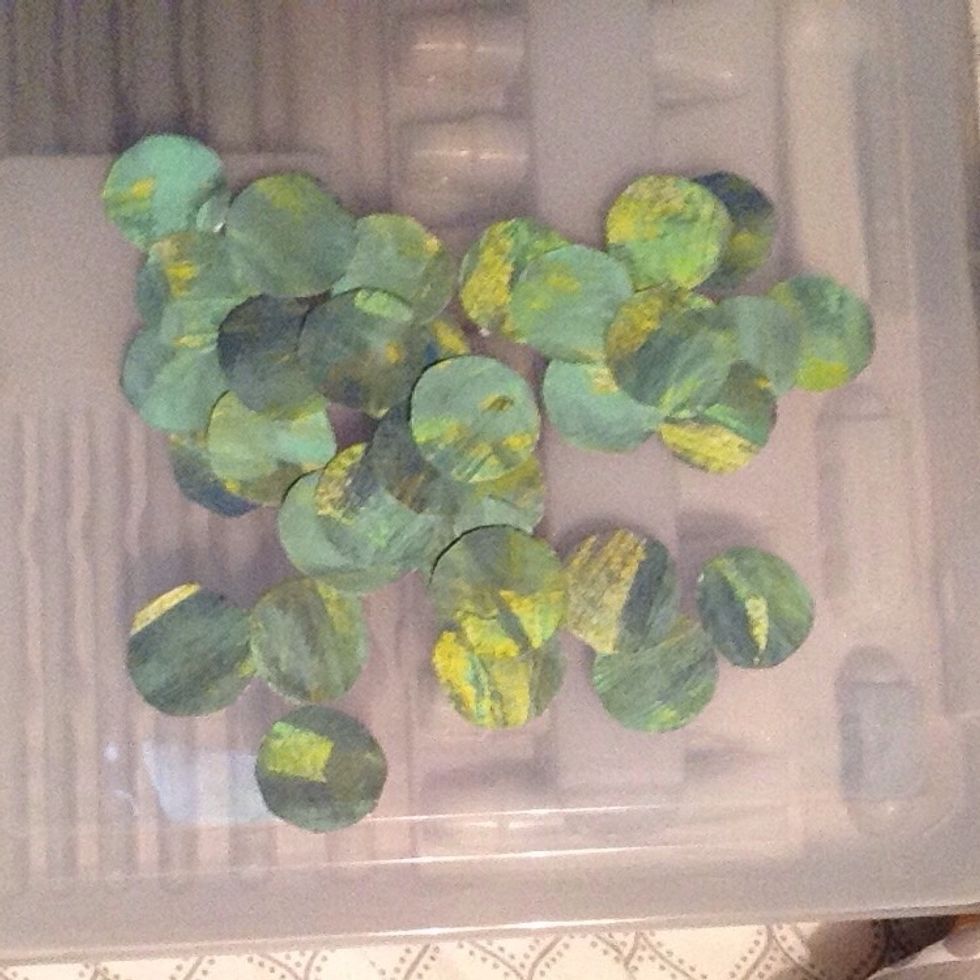 I cut some smaller ones as well to give my artwork a little variety.
Glue the dots randomly onto a plain paper.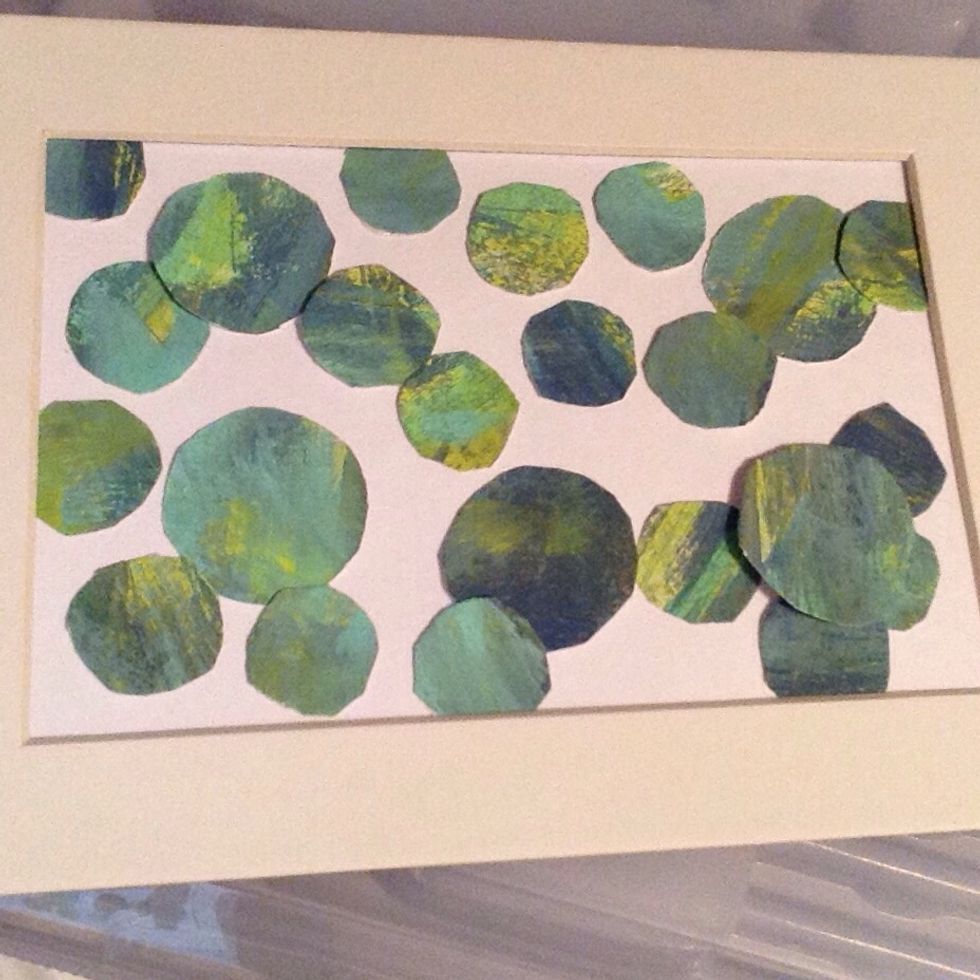 As you can see, the dots didn't stick very well, but I laid some heavy books on top of them overnight to press them down.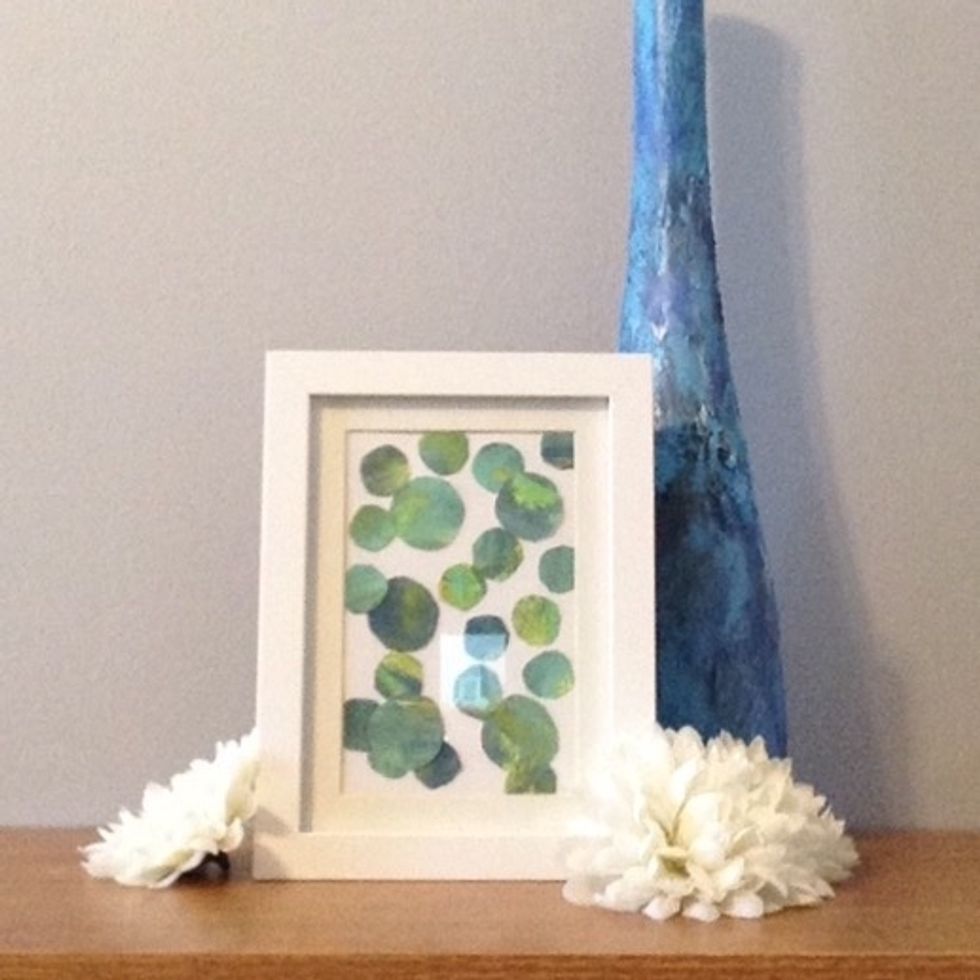 Here is the finished result!
I hope you give this easy design a try! If you have any questions or suggestions, please let me know. Thanks for watching!
Paint colors of your choice
Paintbrush
White paper
Scissors or a 1 inch circle cutter
Pencil