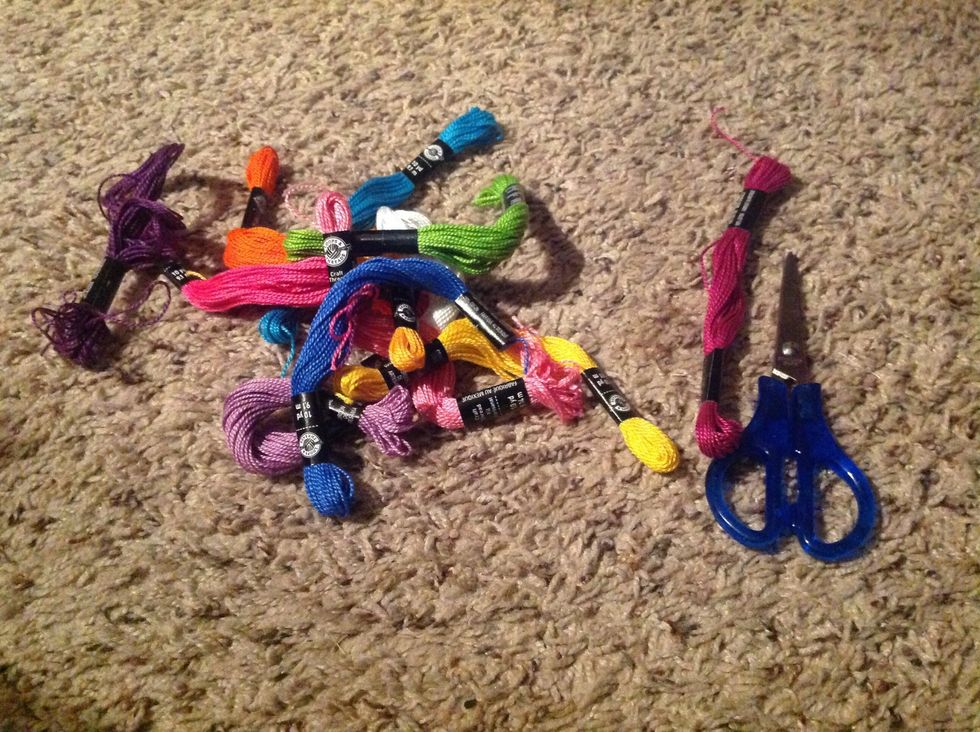 Gather supplies. I'm not sure what the string is called but I've always called it colored knitting string because I use it for knitting but that's the kind of string you need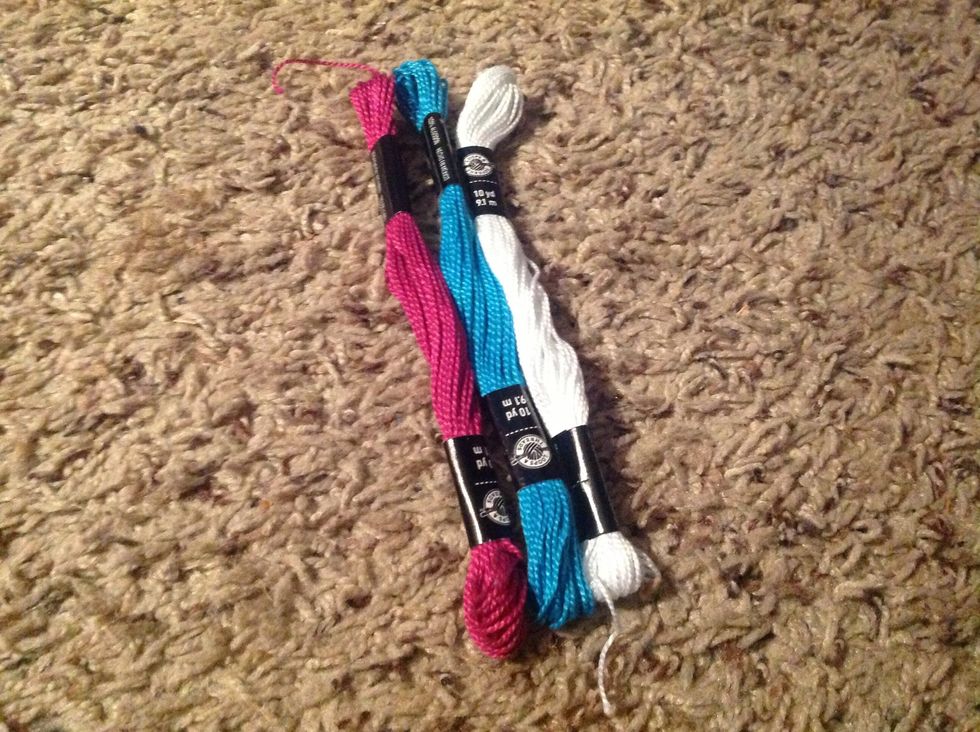 Okay so anyway pick out as many colors as you want (2 or more).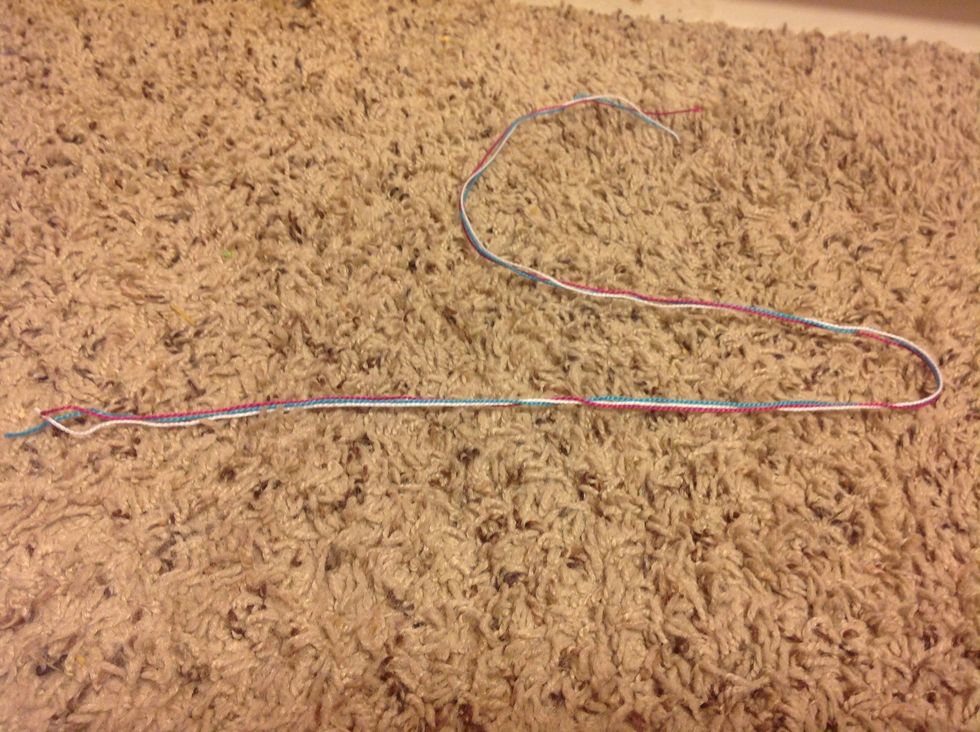 Measure your string to be about 1 and a half feet make sure they're all the same size!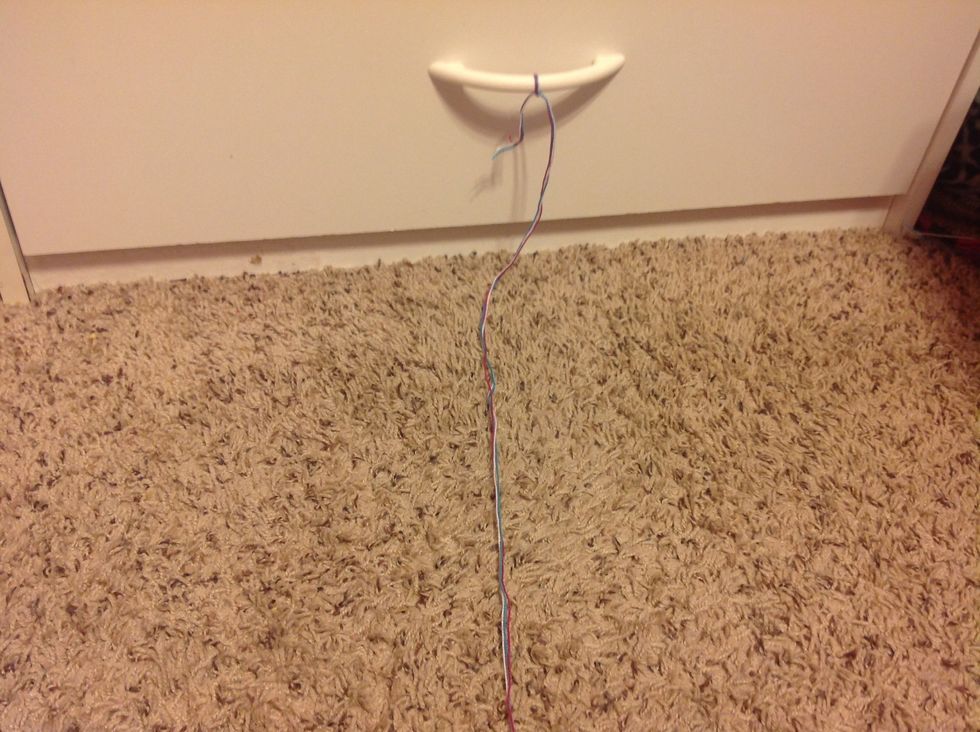 Now tie it to something skinny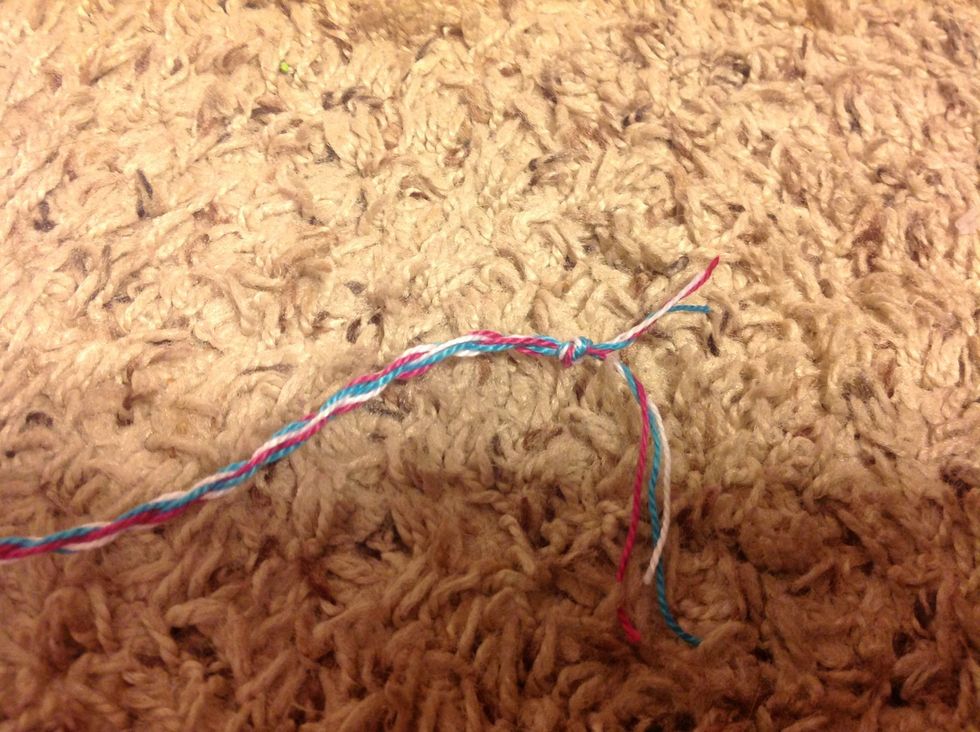 Tie at the end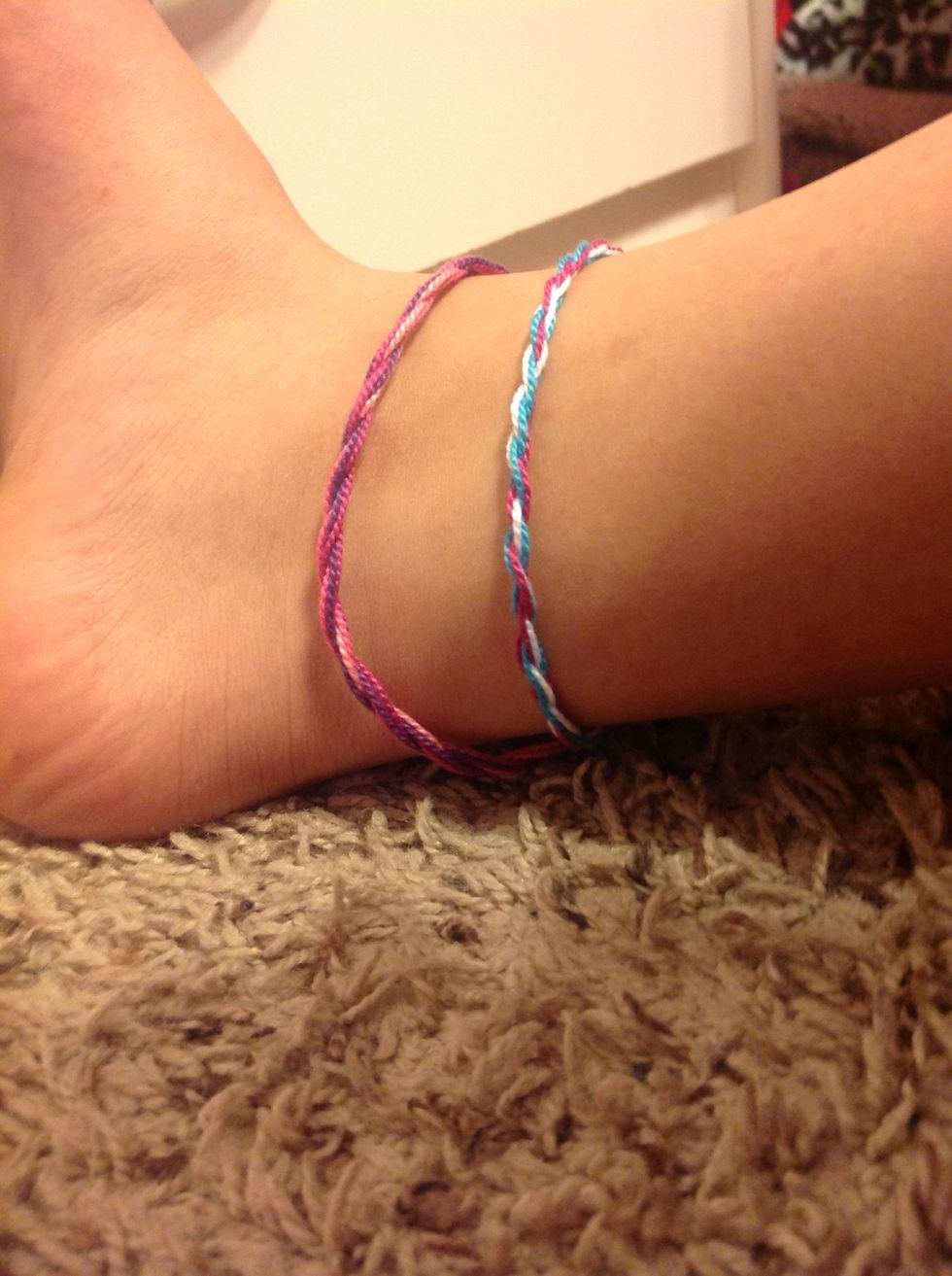 Then wrap it around your arm or ankle for a cute simple bracelet or anklet. And by the one I just made with three strings is one i made with four
I even made one for my puppy
Colored knitting thread
Scissors