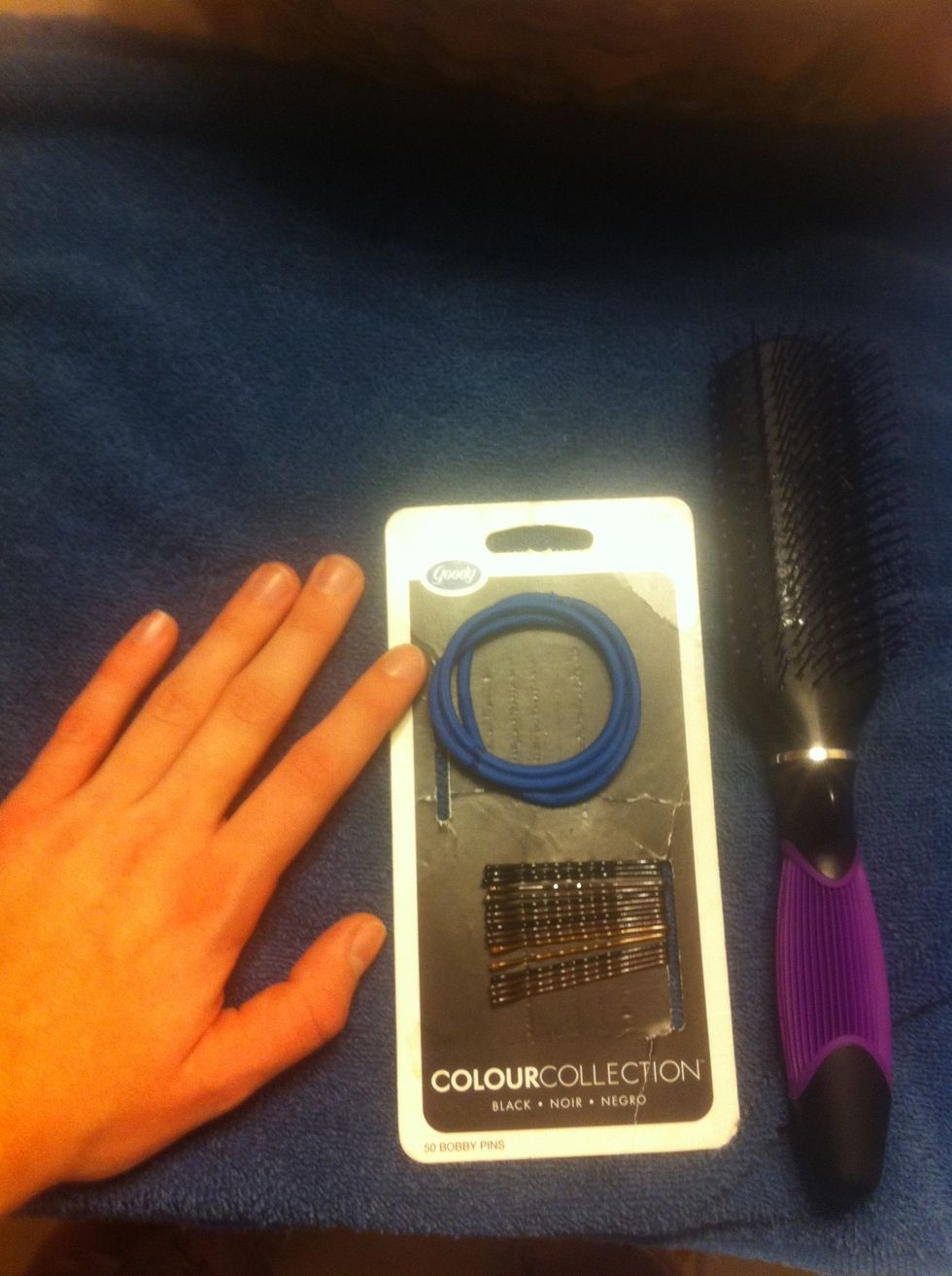 Supplies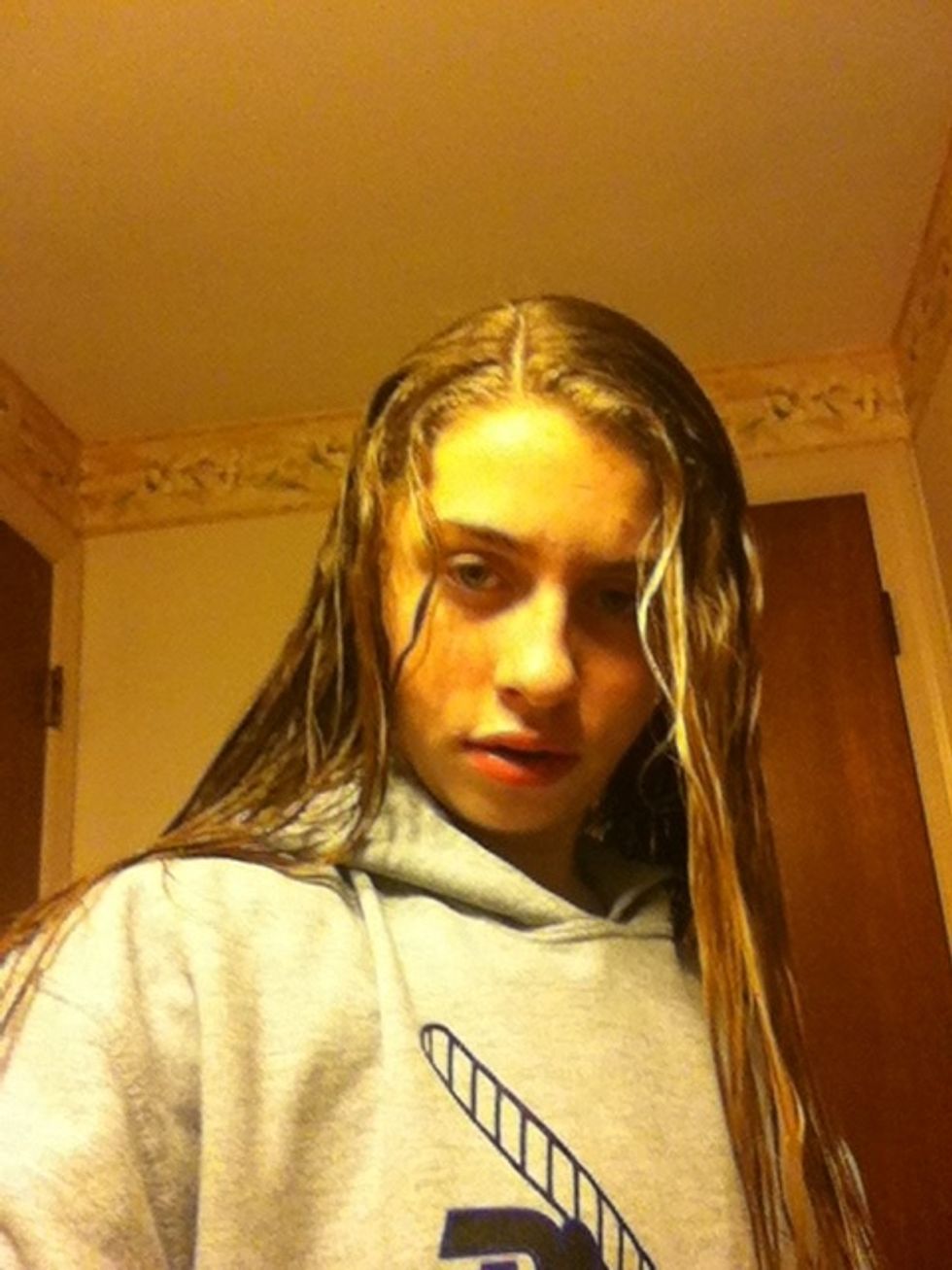 Make a side part.
Then take a small amount of hair and twist it.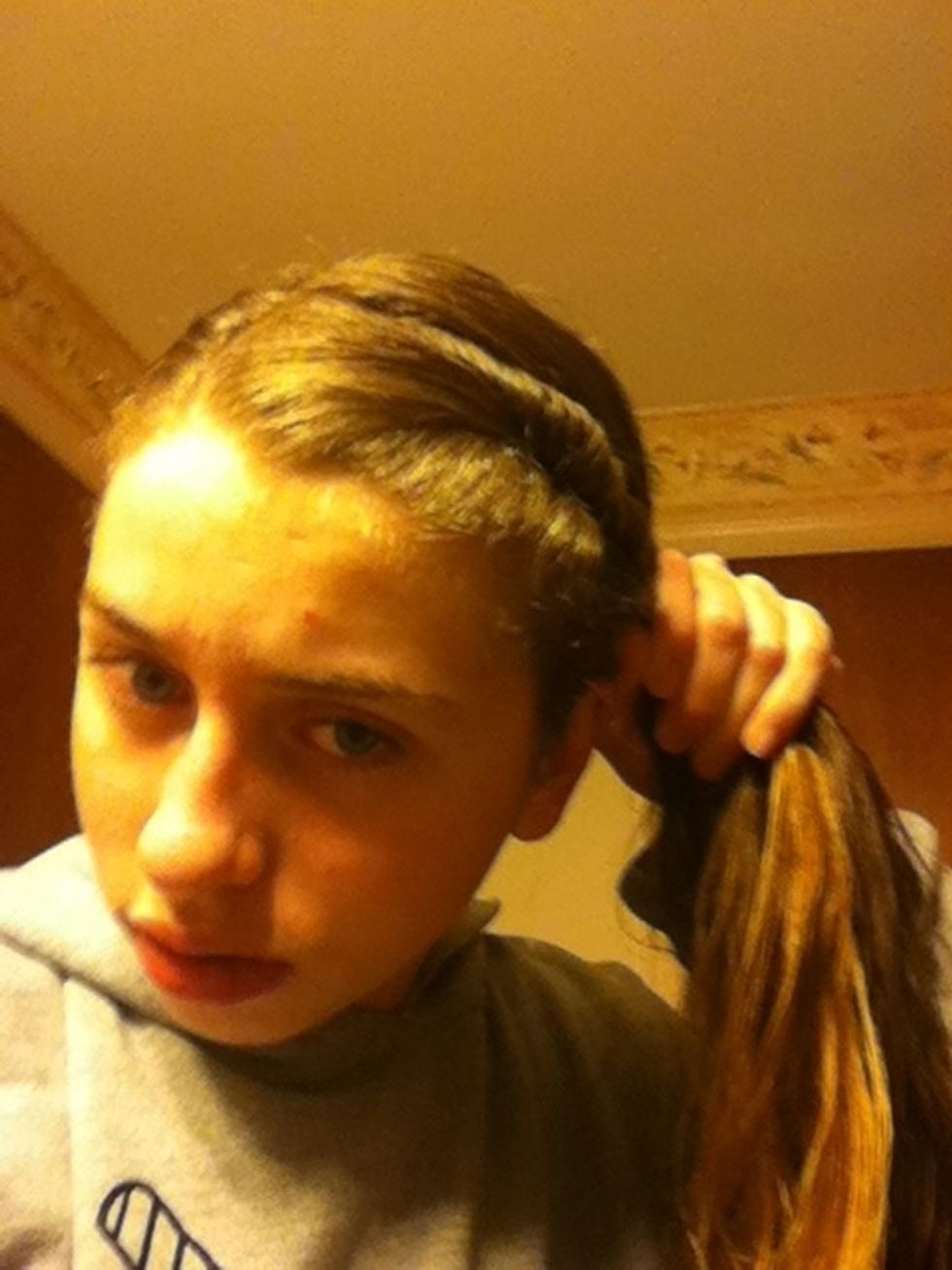 Take the twisted hair and add it with the rest of your hair to make a pony.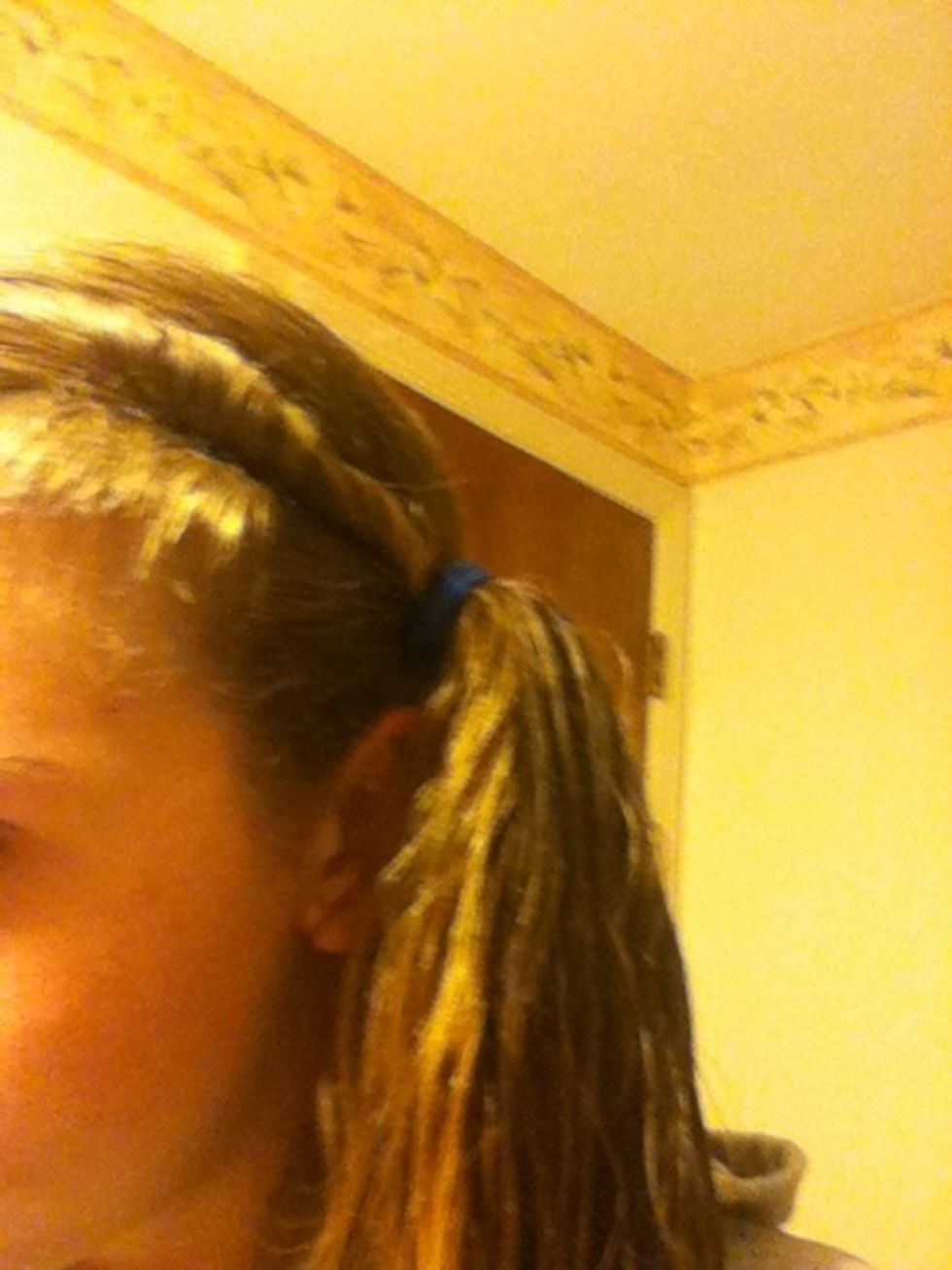 This is what your pony should look like after you twisted the small amount of hair.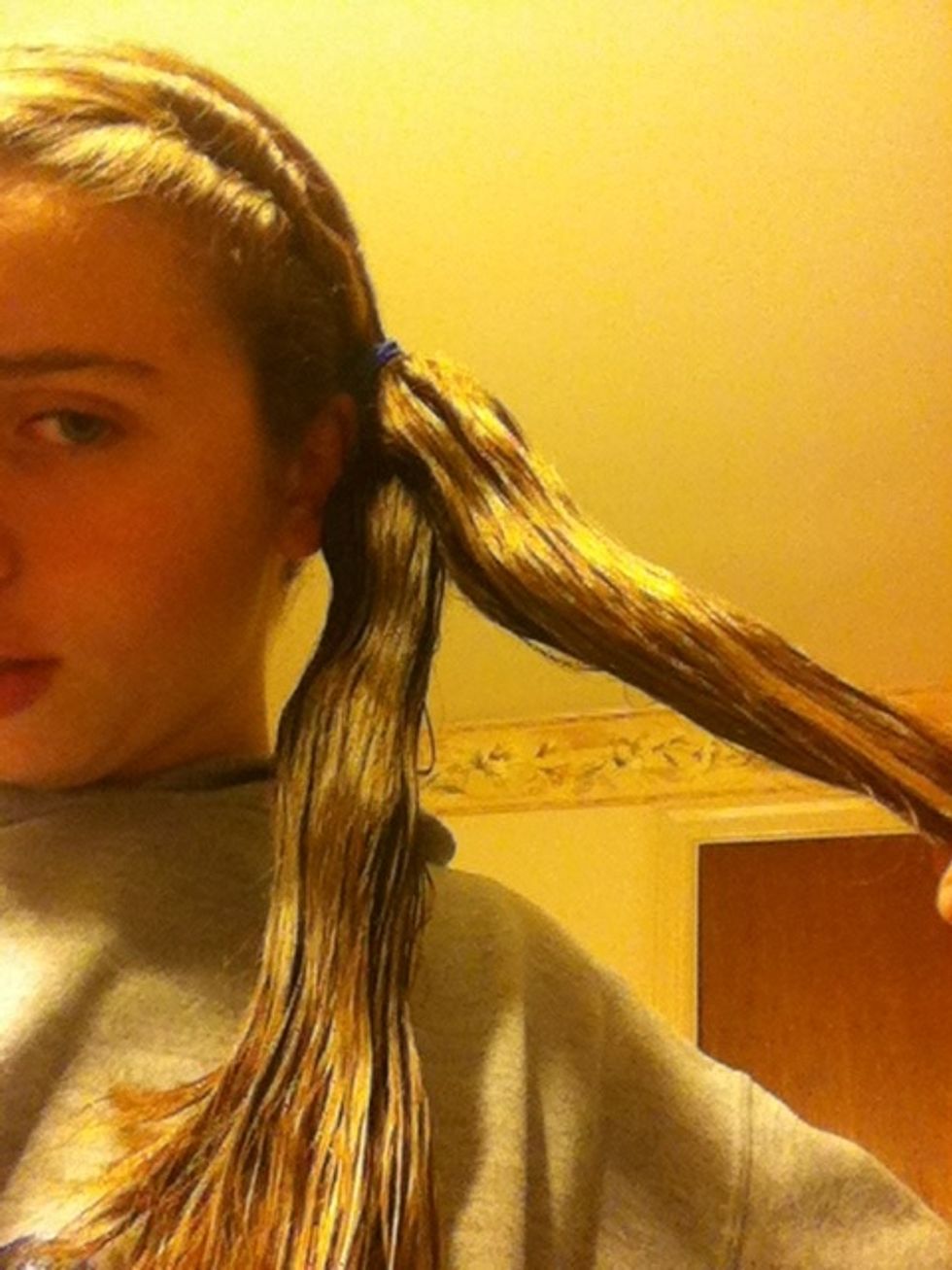 Split the pony into two pieces.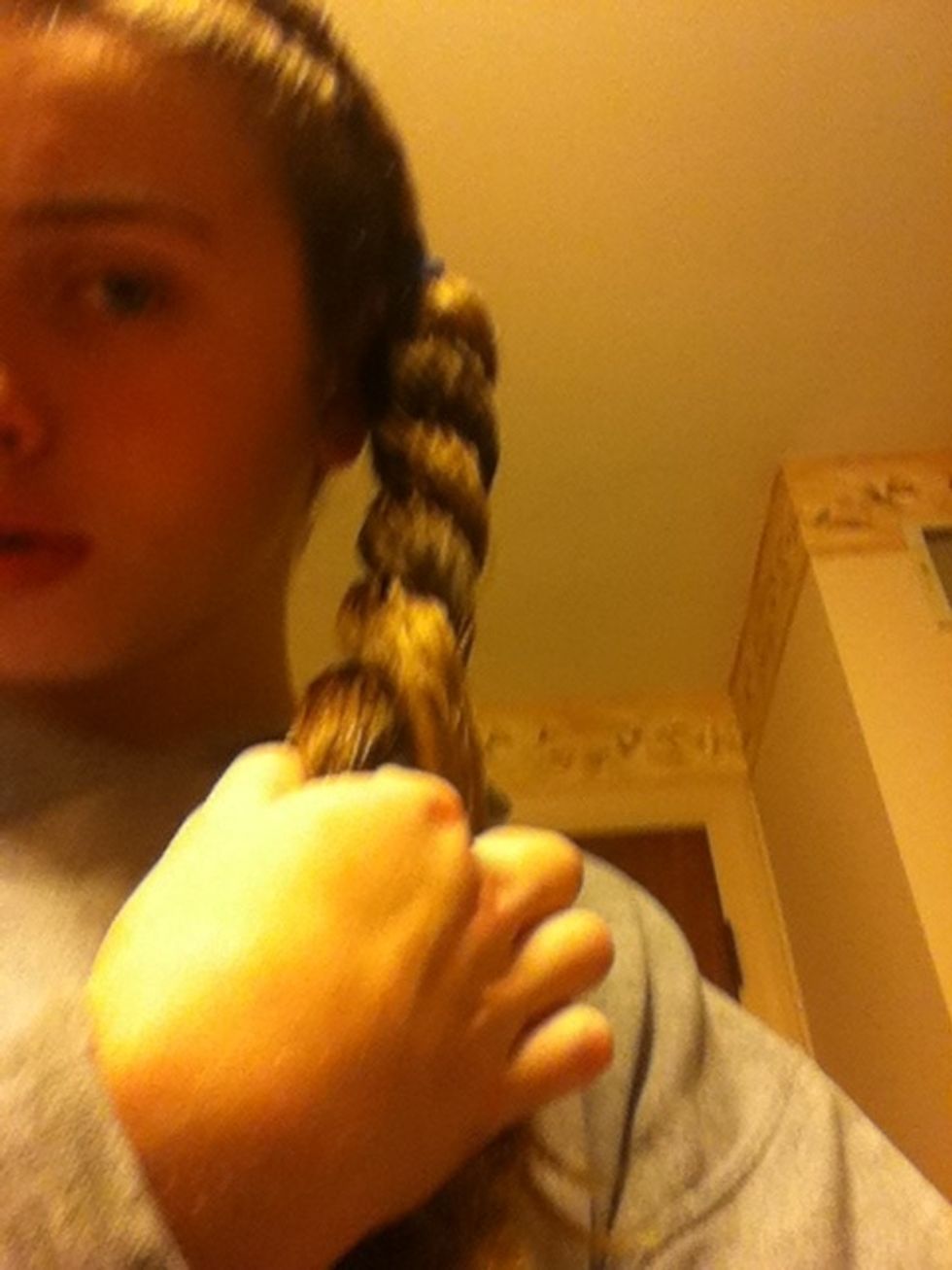 Twist those two pieces together.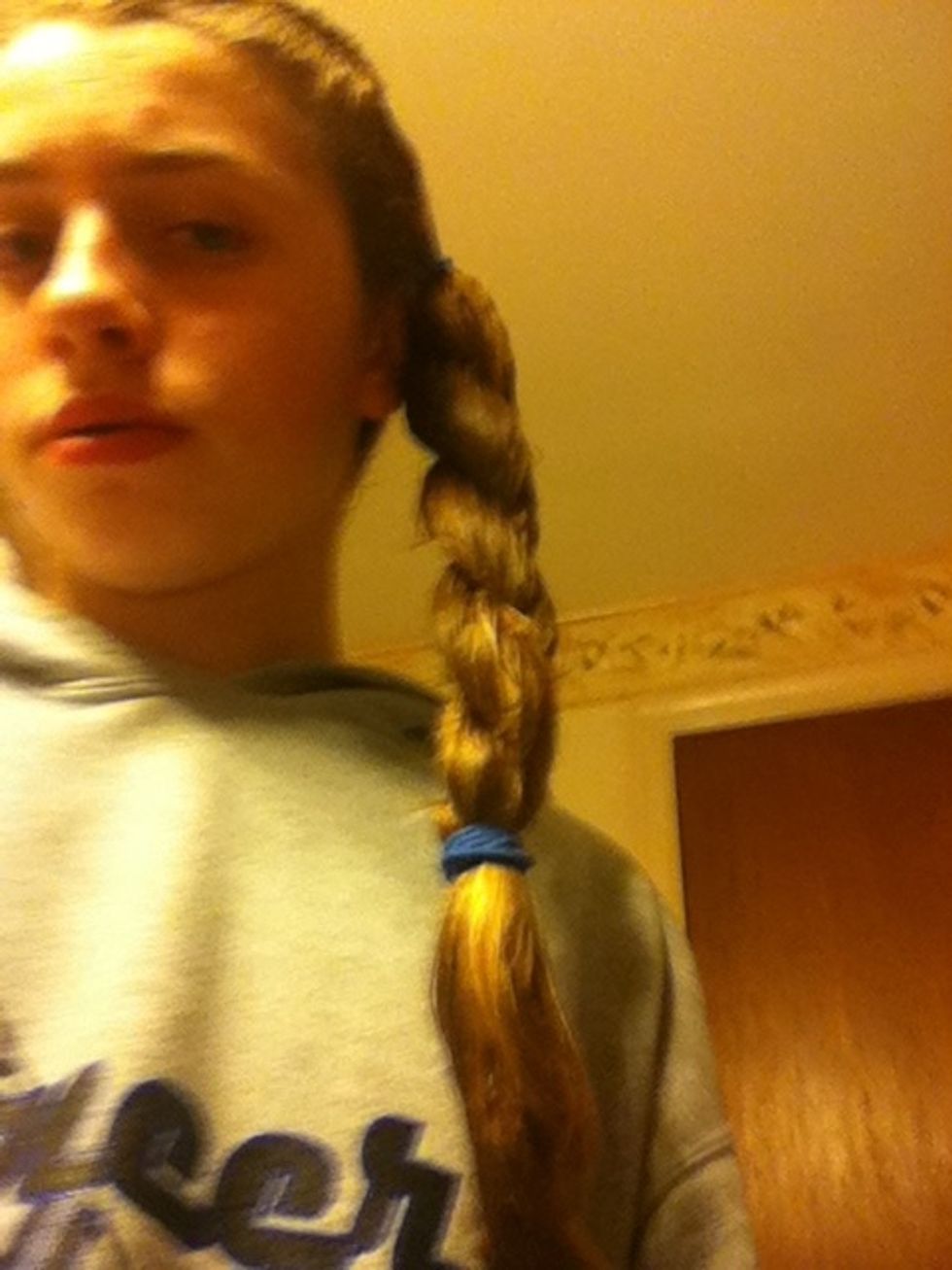 Hold that together by a pony holder.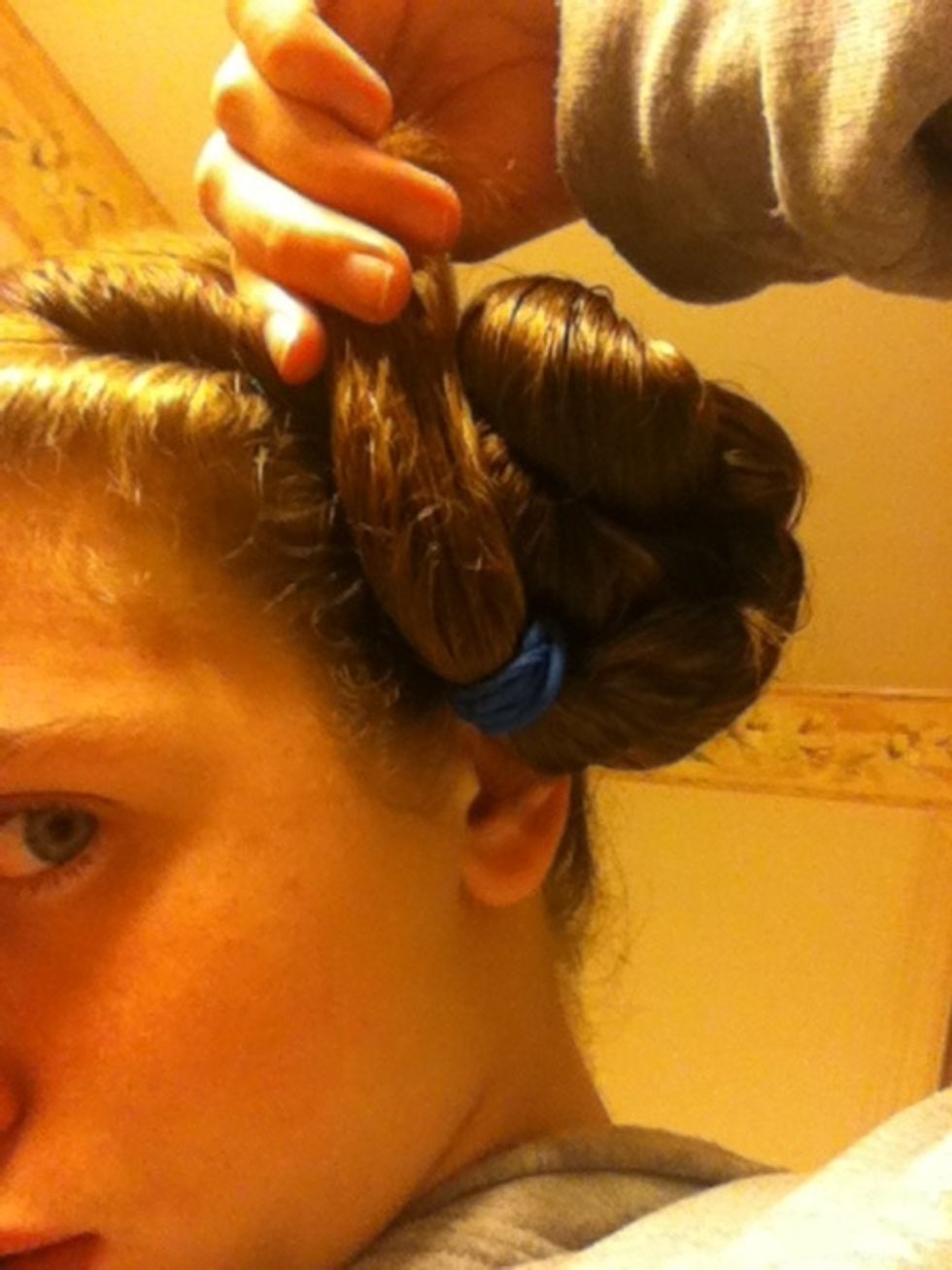 Twist the twisted pony around the first pony holder you used.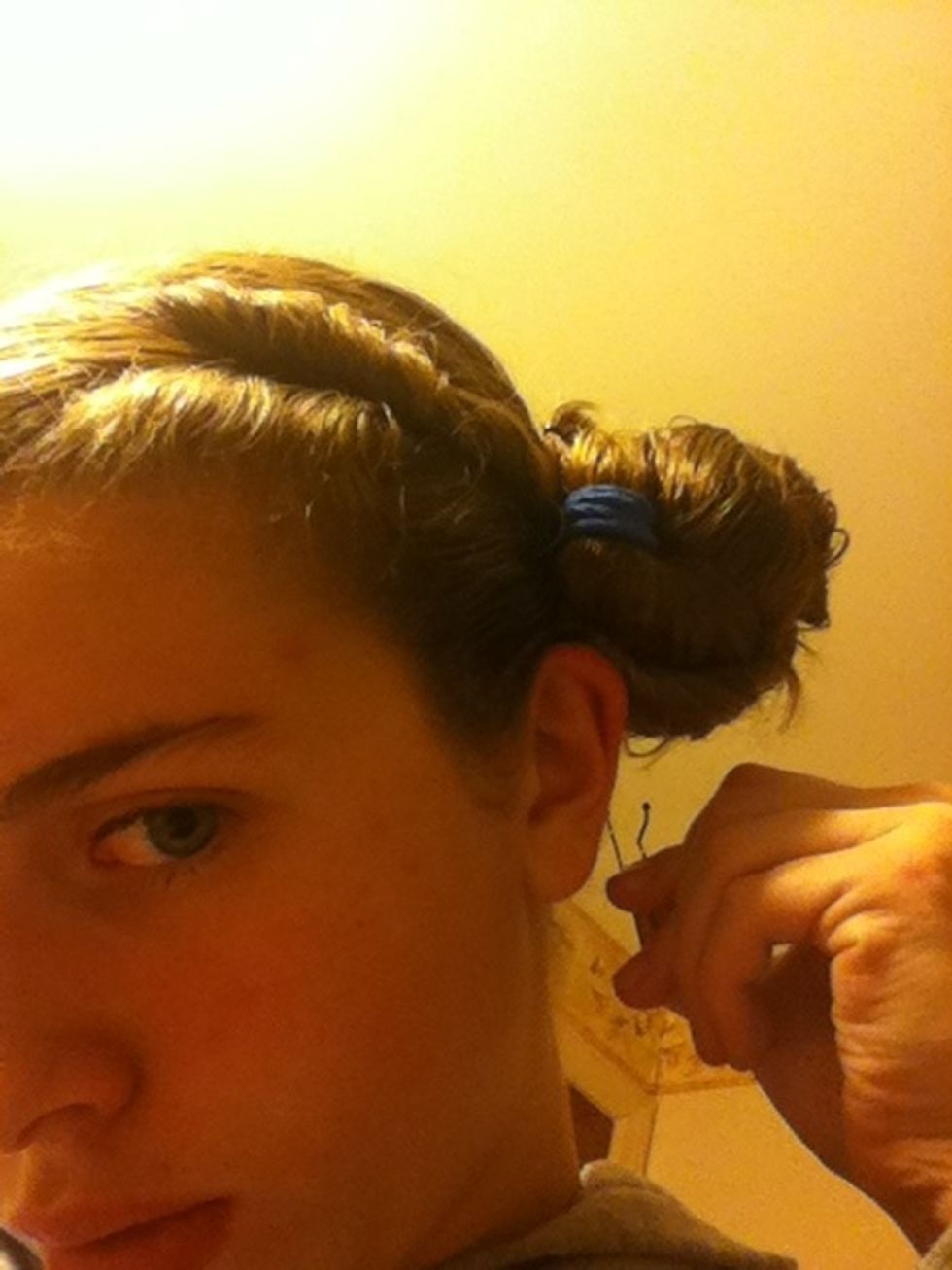 Bobby pin the bun to the hair on the scalp.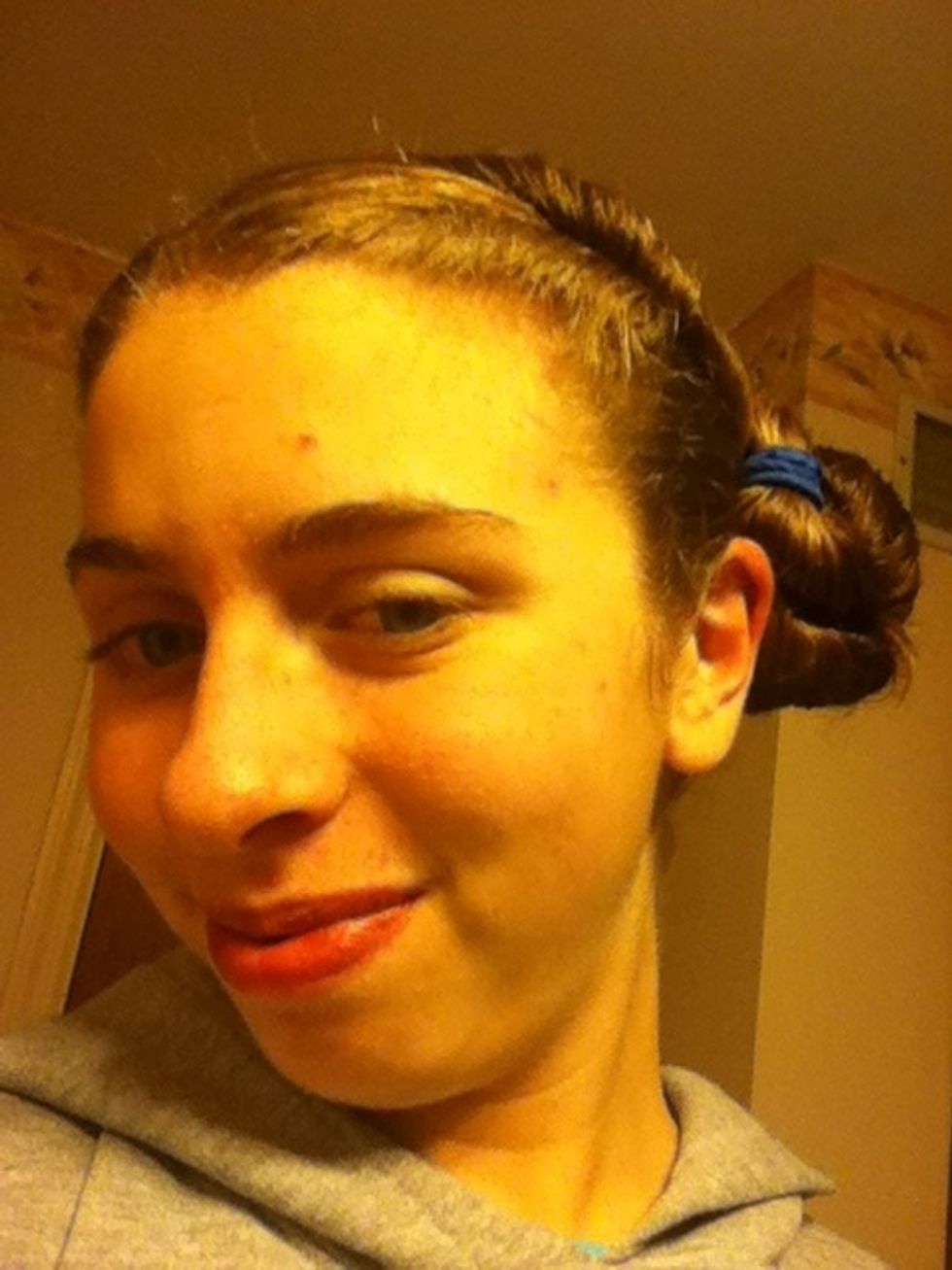 This is what it should look like at the end. If you want you can twist the bun the opposite way I did to get the pony holder in the back or use a darker colored pony holder.
2.0 Hair Ties
1.0bnch Bobby pins
1.0 Comb or brush
2.0 Hands