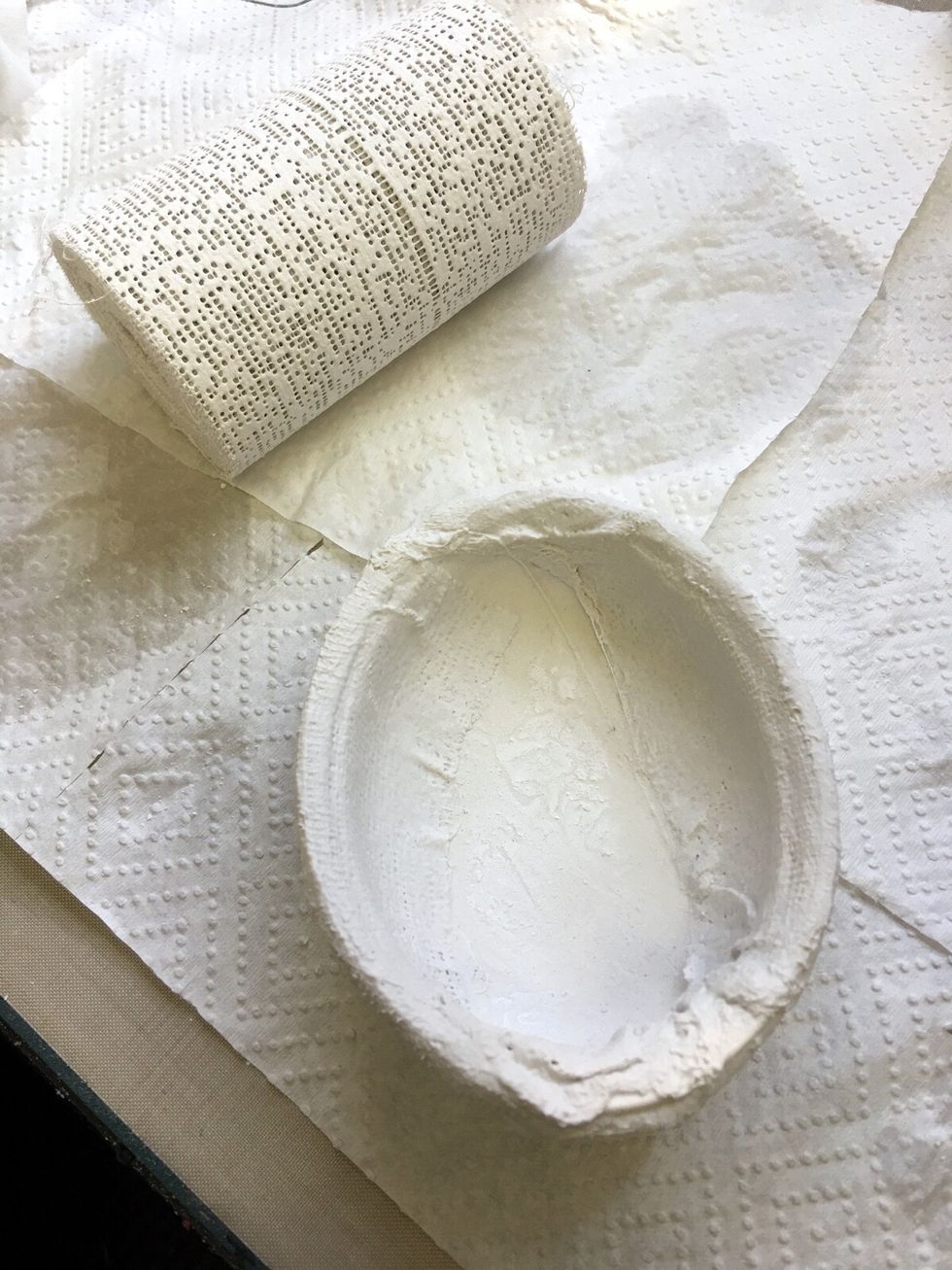 Using a strip of palster of paris approximately 5cm wide and 50cms long moisten in warm water and then apply to resin egg around inside edge, along rim, as depicted above.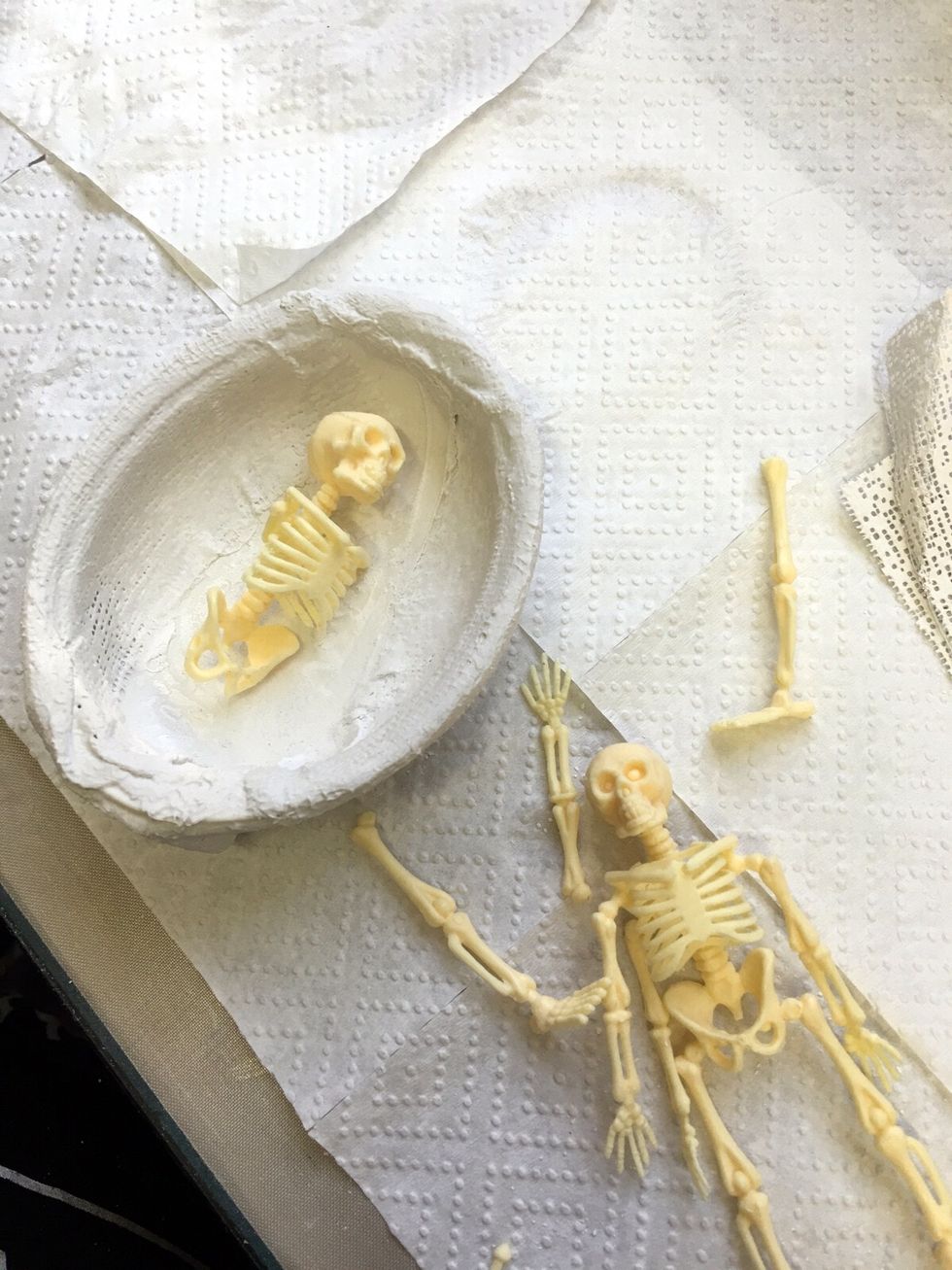 Using 3 small plastic skeletons, dismember them and arrange them in the egg, glueing the torso's and limbs with strong glue
Give whole project with a light coat of spray gesso and allow to dry.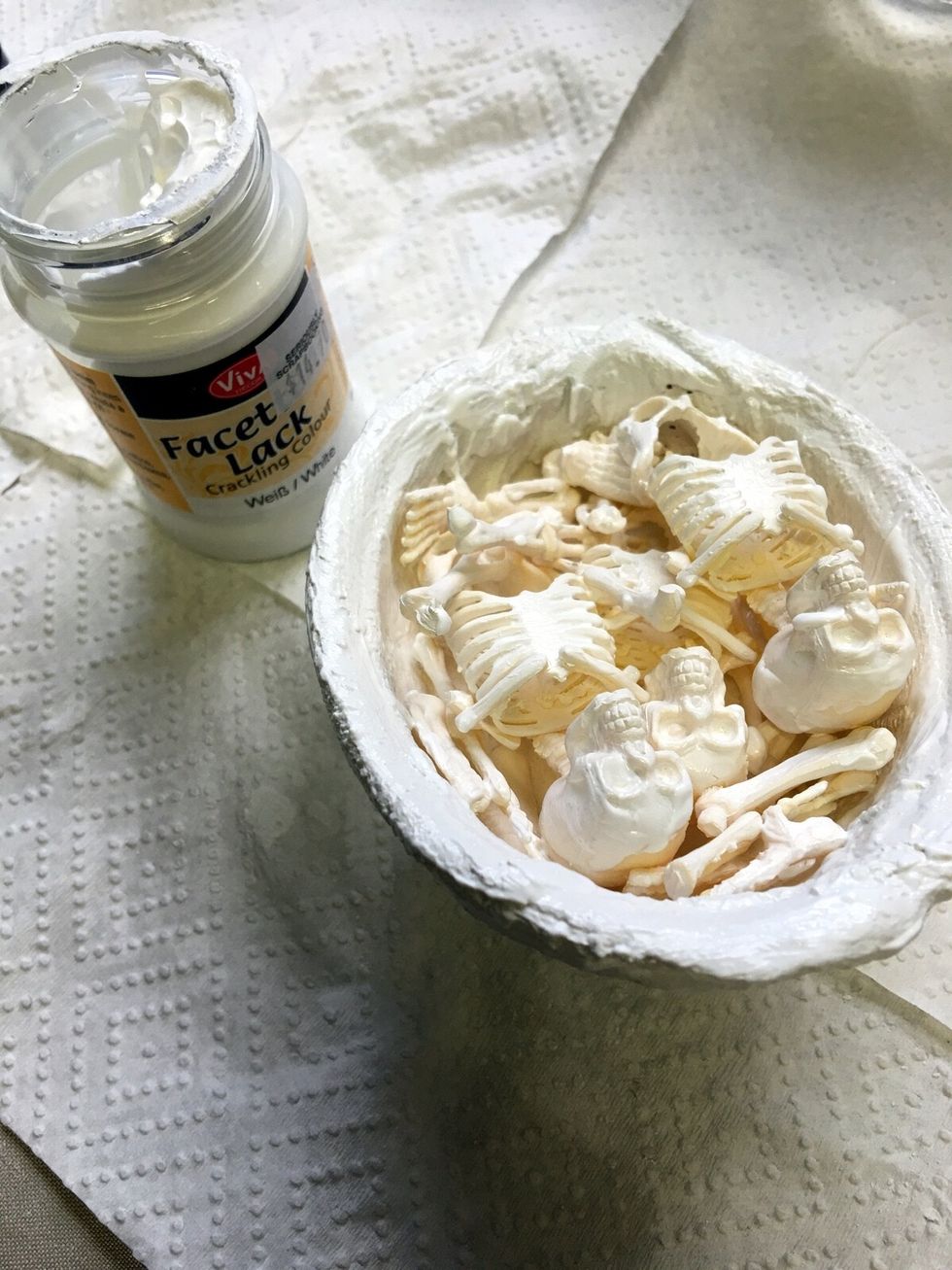 Using a small paint brush apply crackle medium to the outside of the egg, the rim of the egg and random parts of the plastic skeletons. Allow to dry.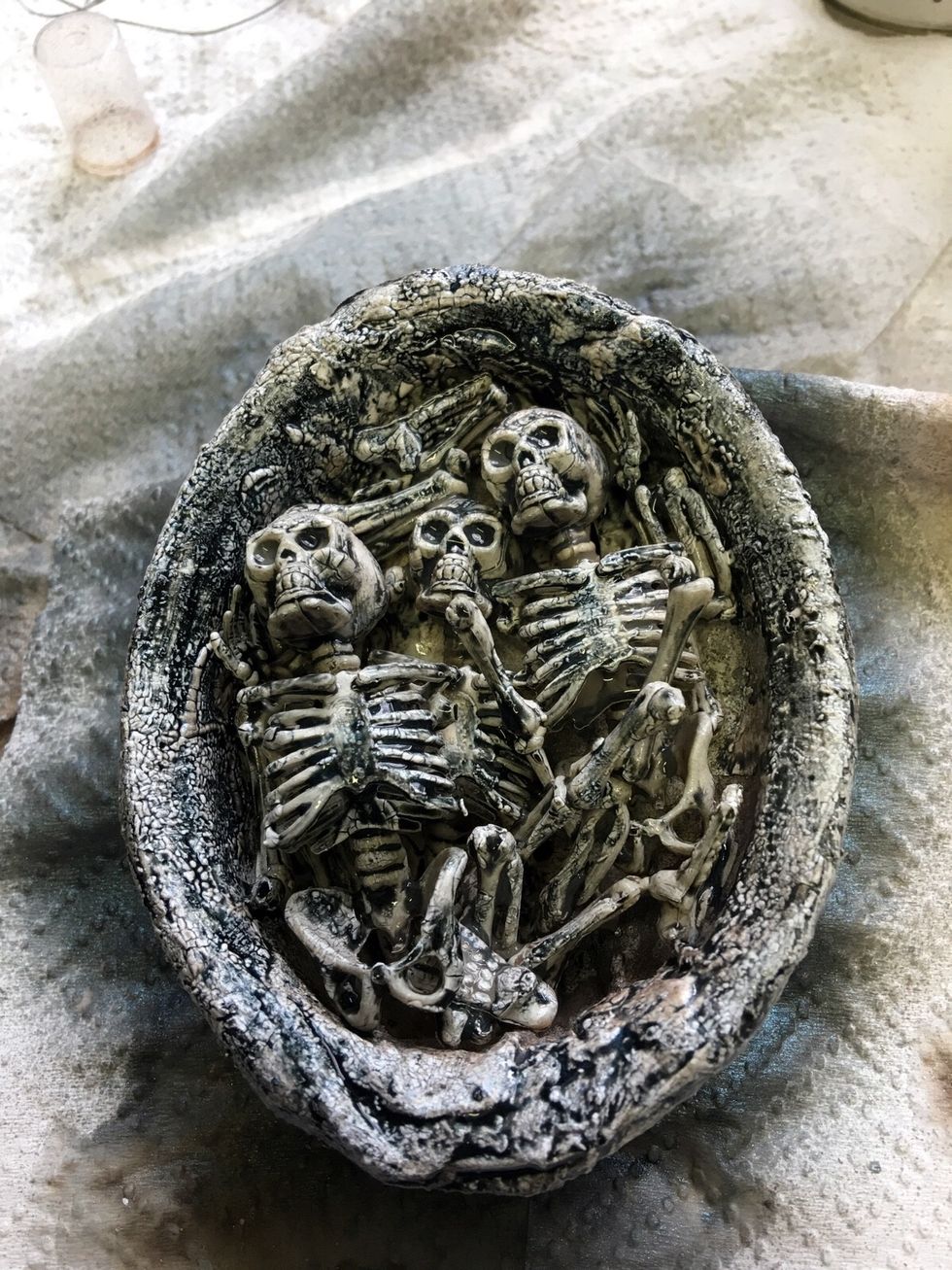 Apply a coat of dark mist to highlight the cracks in the crackle medium and allow to dry. More on the story www.sandraevertson.con
Apply a light coat of spray gesso to soften the dark colour of the spray mist.
Relics and Artifacts Shrine
Palster of paris
Gesso
Crackle medium
Dark spray
Plastic skeletons
Relics & Artifacts
RELICS & ARTIFACTS ® matte white resin craft blanks by designer Sandra Evertson for Prima Marketing Inc.