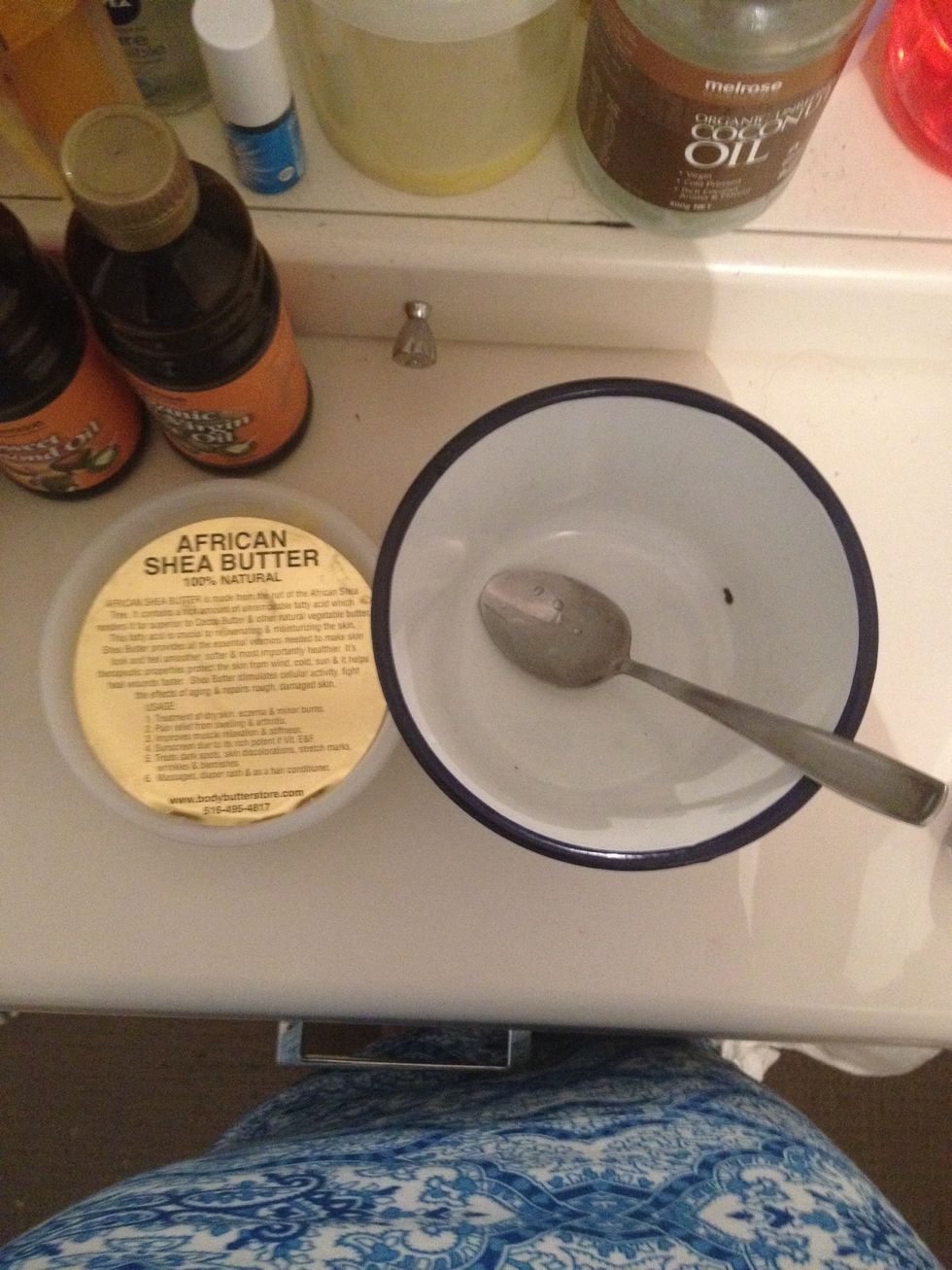 Add about 4 tablespoons of 100% African Shea butter. It is very important to get unrefined and pure Shea butter because it has many benefits to it. Like its packed with vitamin A.
Add about 3 teaspoons of coconut oil. It will help with damaged hair and promote new growth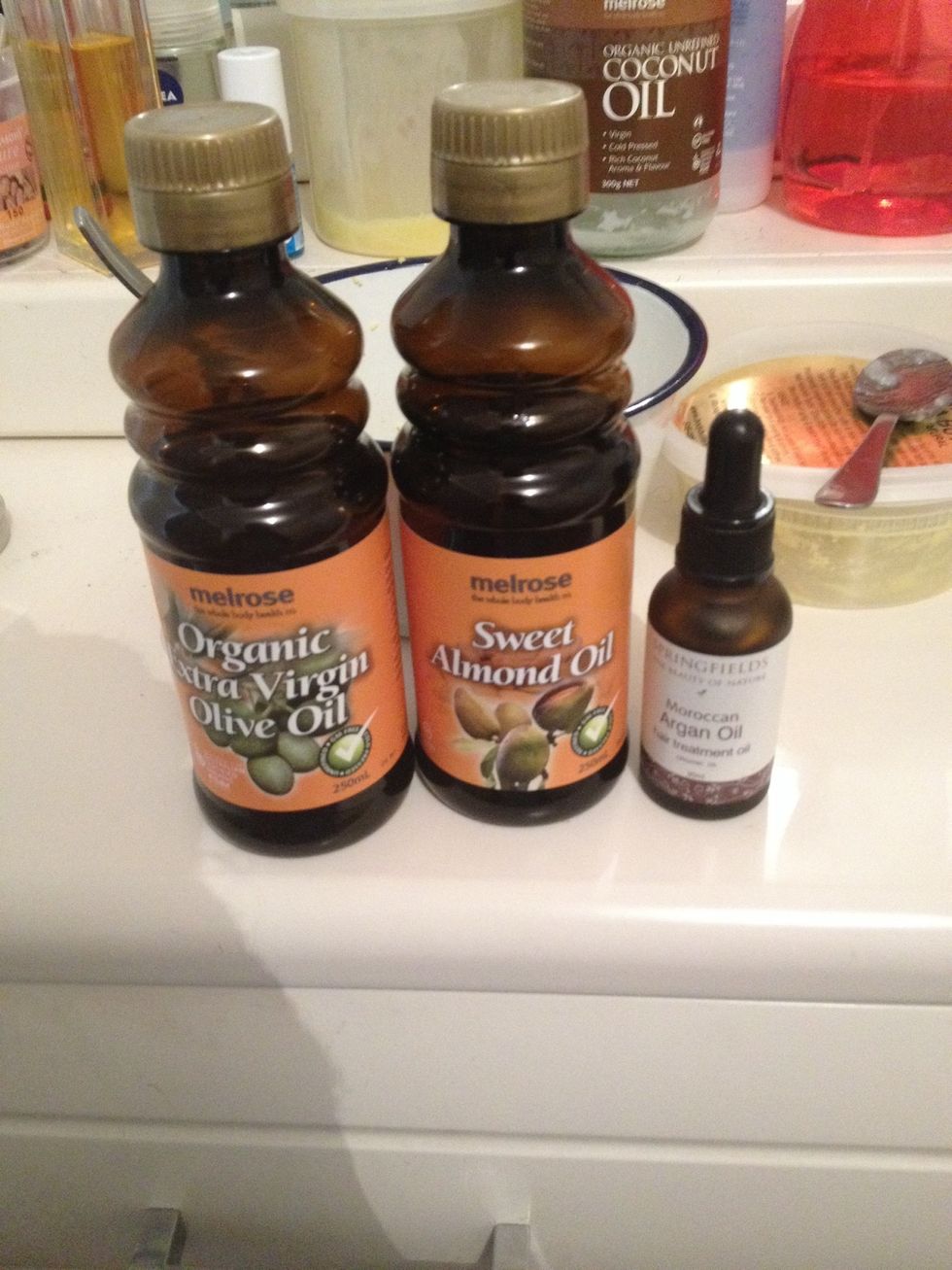 Than add about one teaspoon of olive oil and almond oil also about 5 drops argan oil. You can add any oil of your choice it doesn't really matter as long as it's gonna benefit your hair in some way.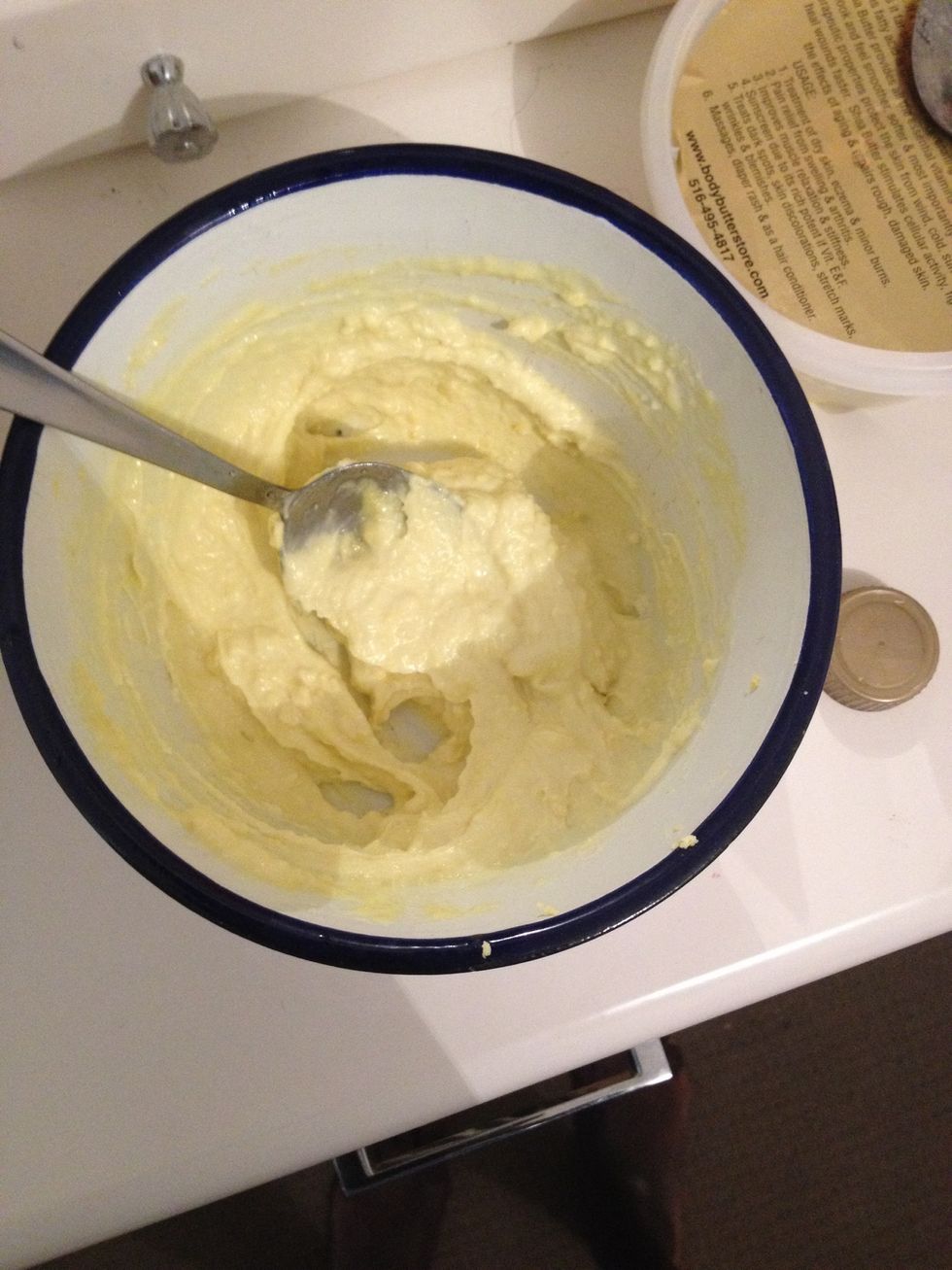 Mix it with a spoon until the consistency is smooth. If you have a hand mixer than great it will save you the hard work
Done! Your everyday Shea butter mix packed with many benefits.
4.0Tbsp 100% african shea butter
1.0tsp Extra virgin olive oil
1.0tsp Sweet almond oil
3.0Tbsp Coconut oil
5.0qt Argan oil
Empty container