How to make a shark themed lunch for back to school
Make a Shark Themed Lunch for Back to School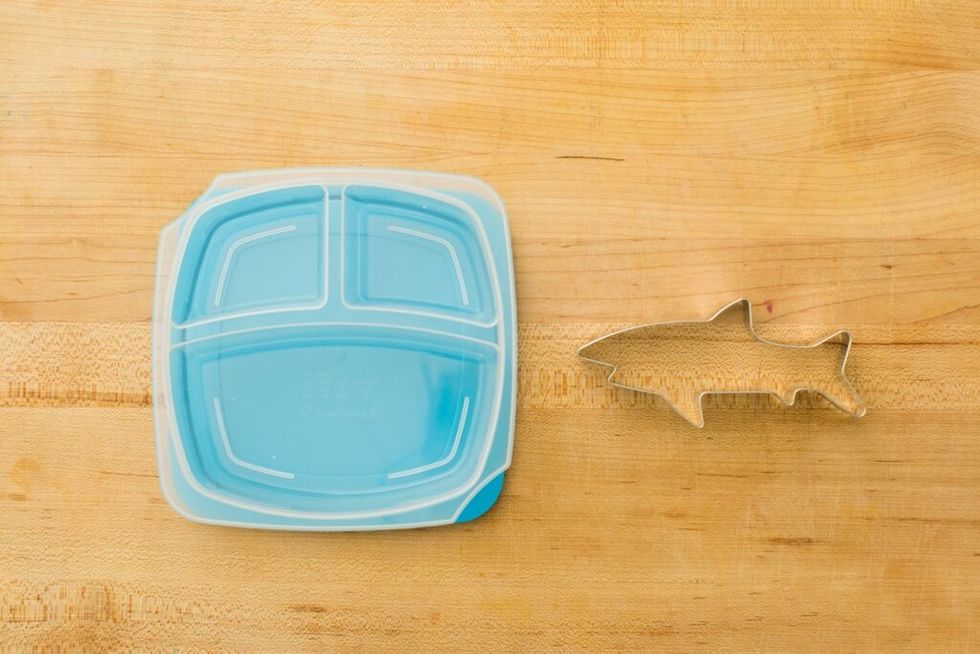 We grabbed our shark cookie cutter and our blue lunchbox on Amazon.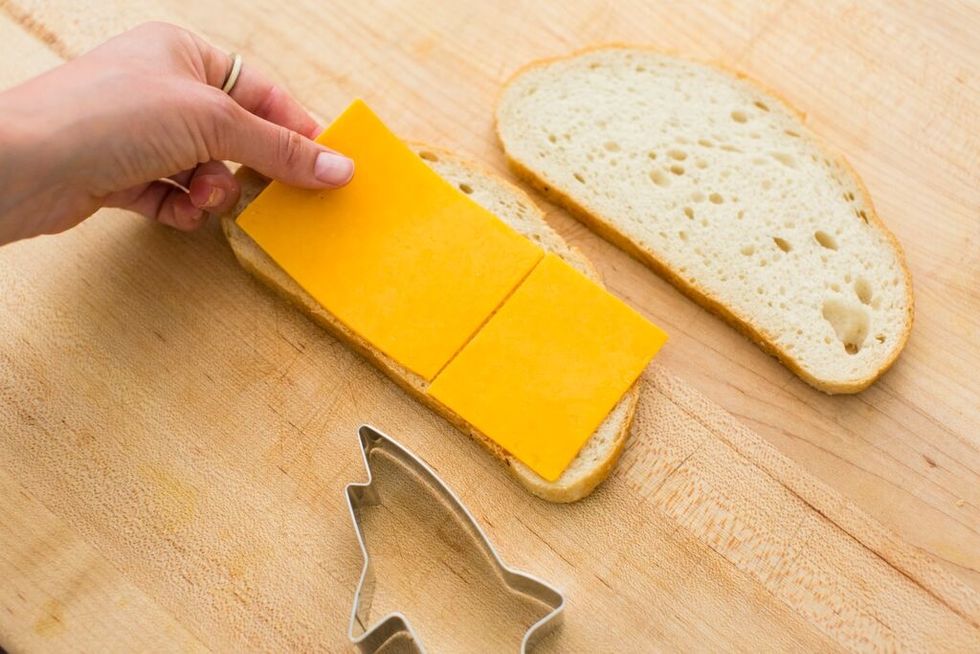 Add your two slice of cheese to your bread. Make sure you get bread that is long enough to fit your shark cookie cutter.
Use your shark cookie cutter to punch out the center of the sandwich.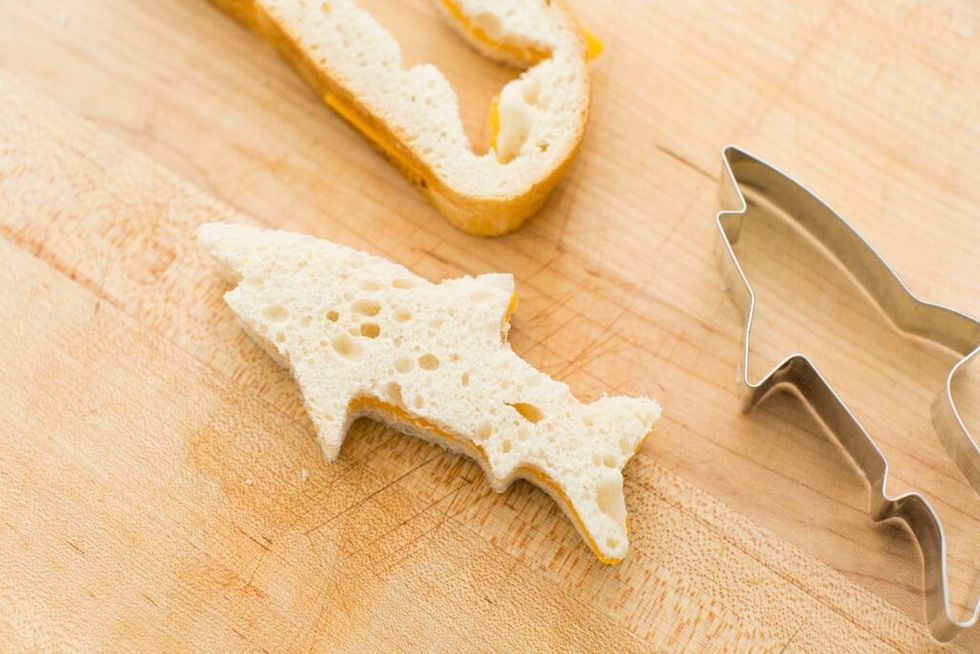 This is perfect for kids who don't like crusts!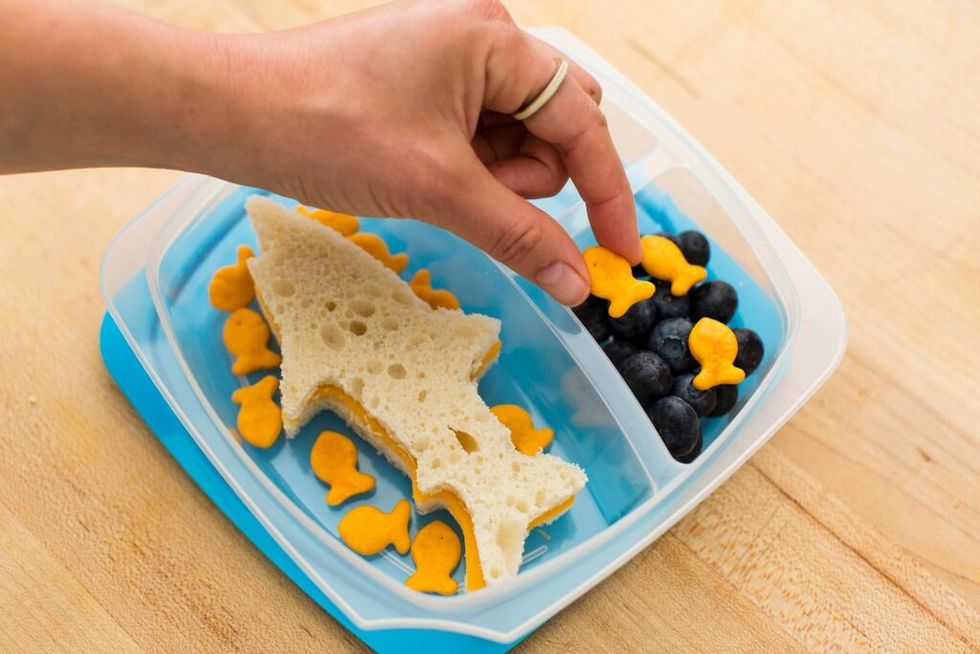 Add blueberries to one side of your container and then strew goldfish around to give the illusion of fish swimming in the big blue sea.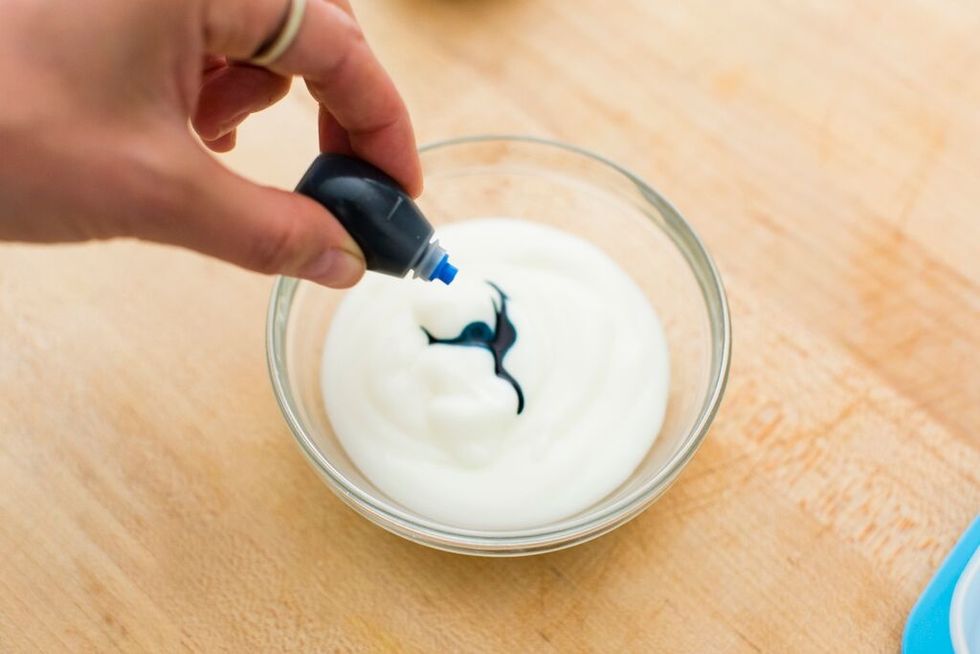 Place yogurt in a small bowl. Then, add to 2-3 drops of blue food coloring.
Mix together until you have the perfect blue ocean coloring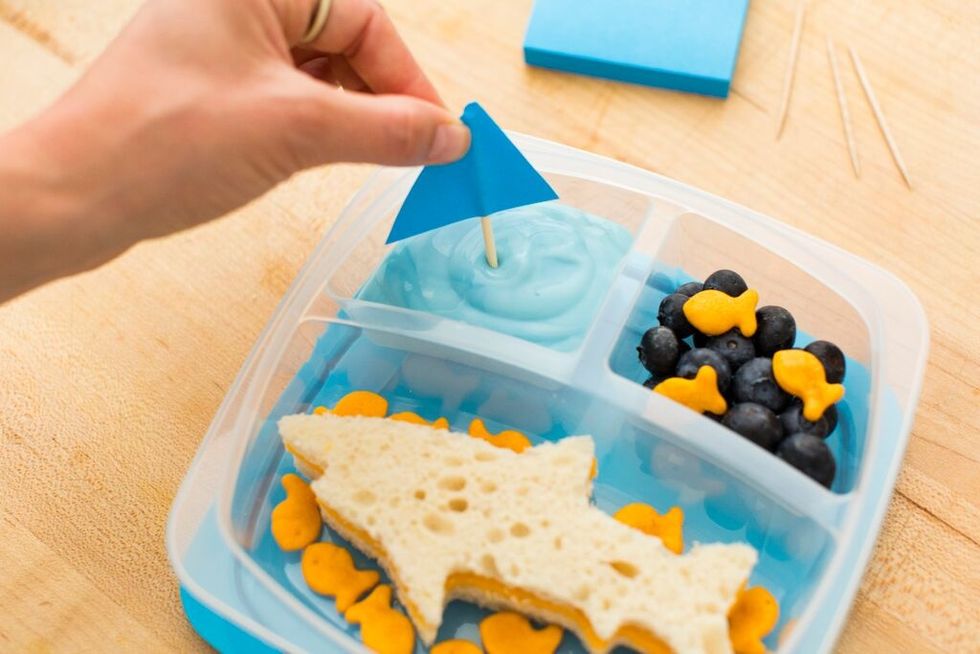 We created a shark's fin out of a toothpick and a blue post-it to swim in the blue yogurt. You can also add a few shark cupcake picks to make it look like there are sharks in the water.
Shark Cookie Cutter
Sourdough Bread
Goldfish Crackers
2.0 slices of Cheese
Yogurt
Blue Food coloring
Blueberries
B+C
We are the team behind B+C Guides. Feel free to message us if you have any questions or see something that could be improved!