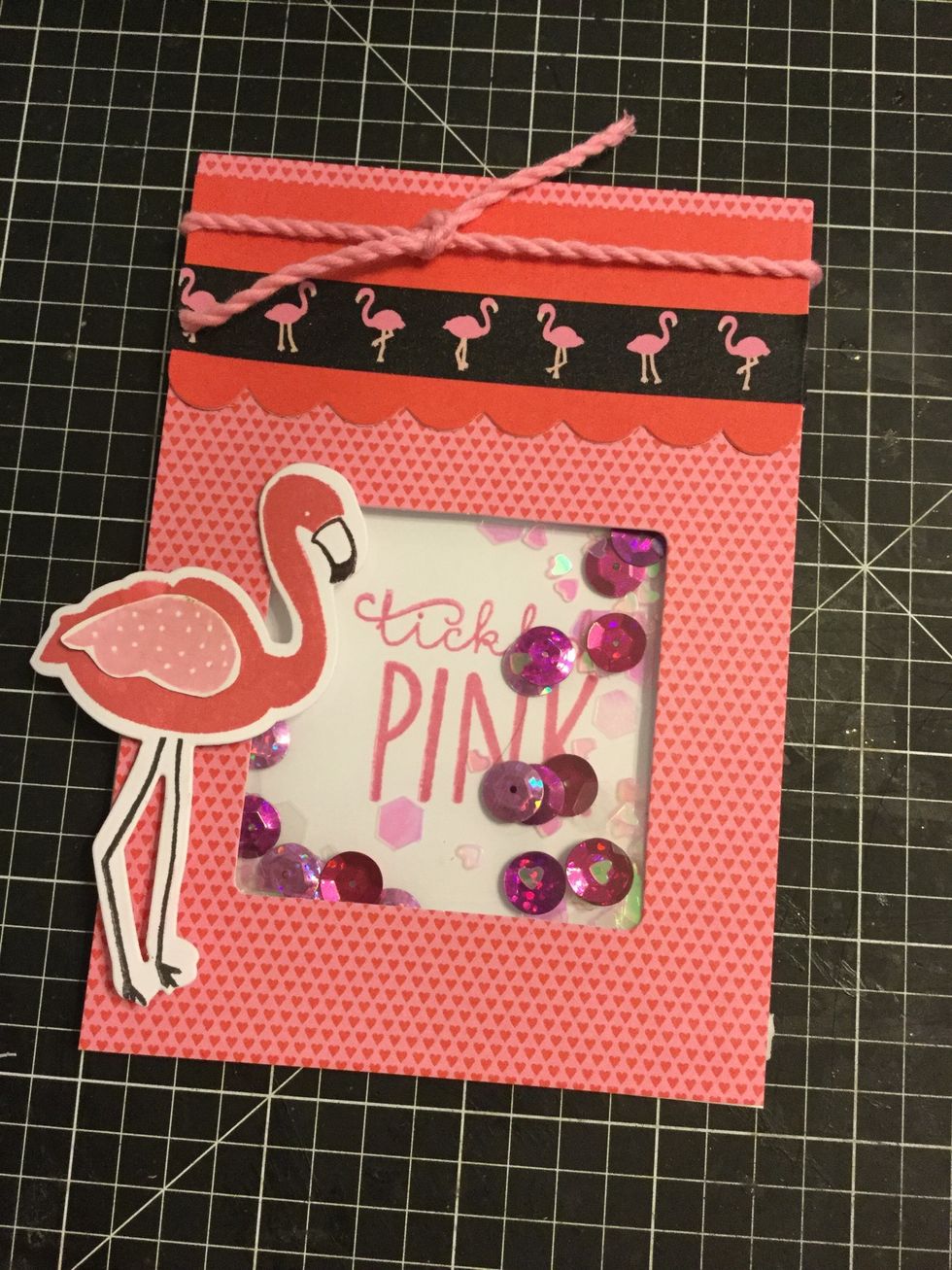 Finished card
This is what comes in the kit!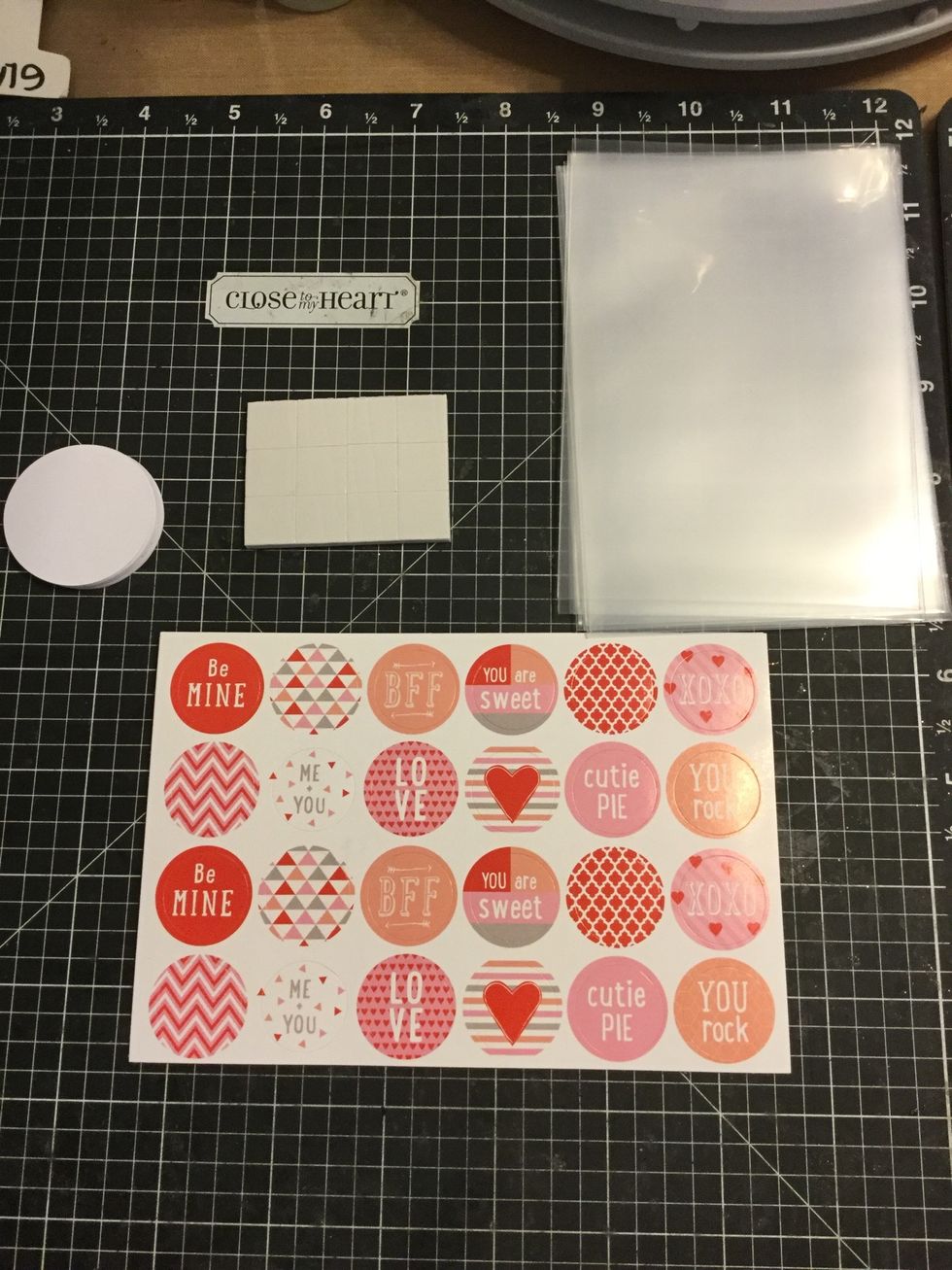 We won't be using these items! Save for future use!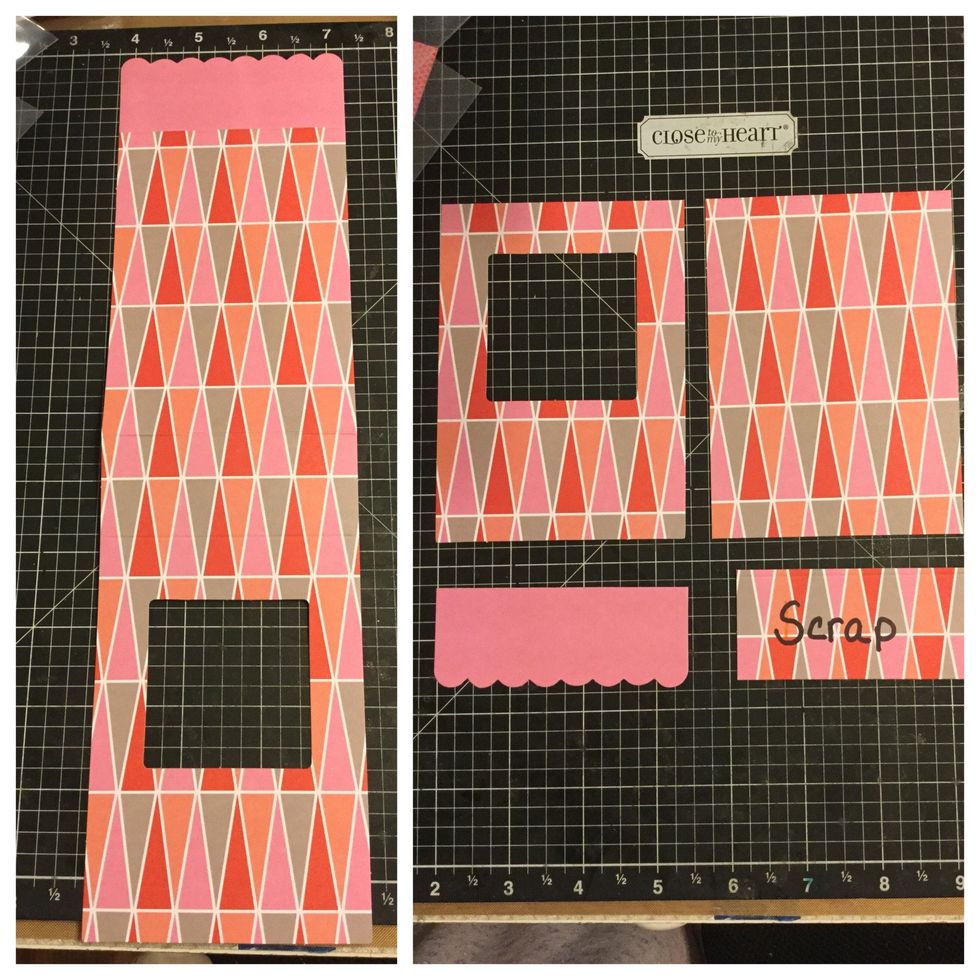 Cut your treat holder to look like photo. Basically cut off folds!
Line up your bases with printed sides on outside!
Stamp a sentiment on inside of card!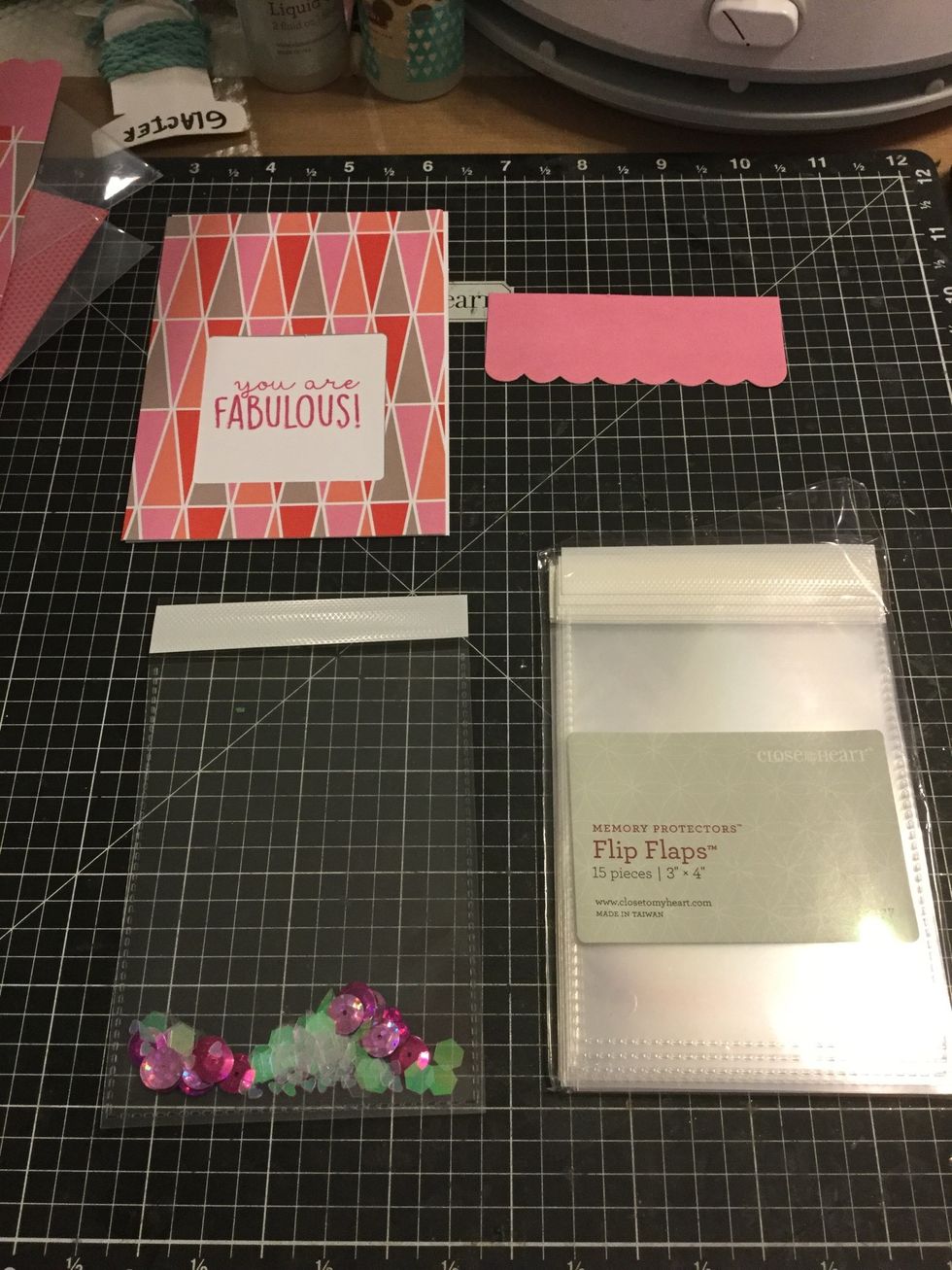 Take a 3x 4 flip flap and fill with confetti!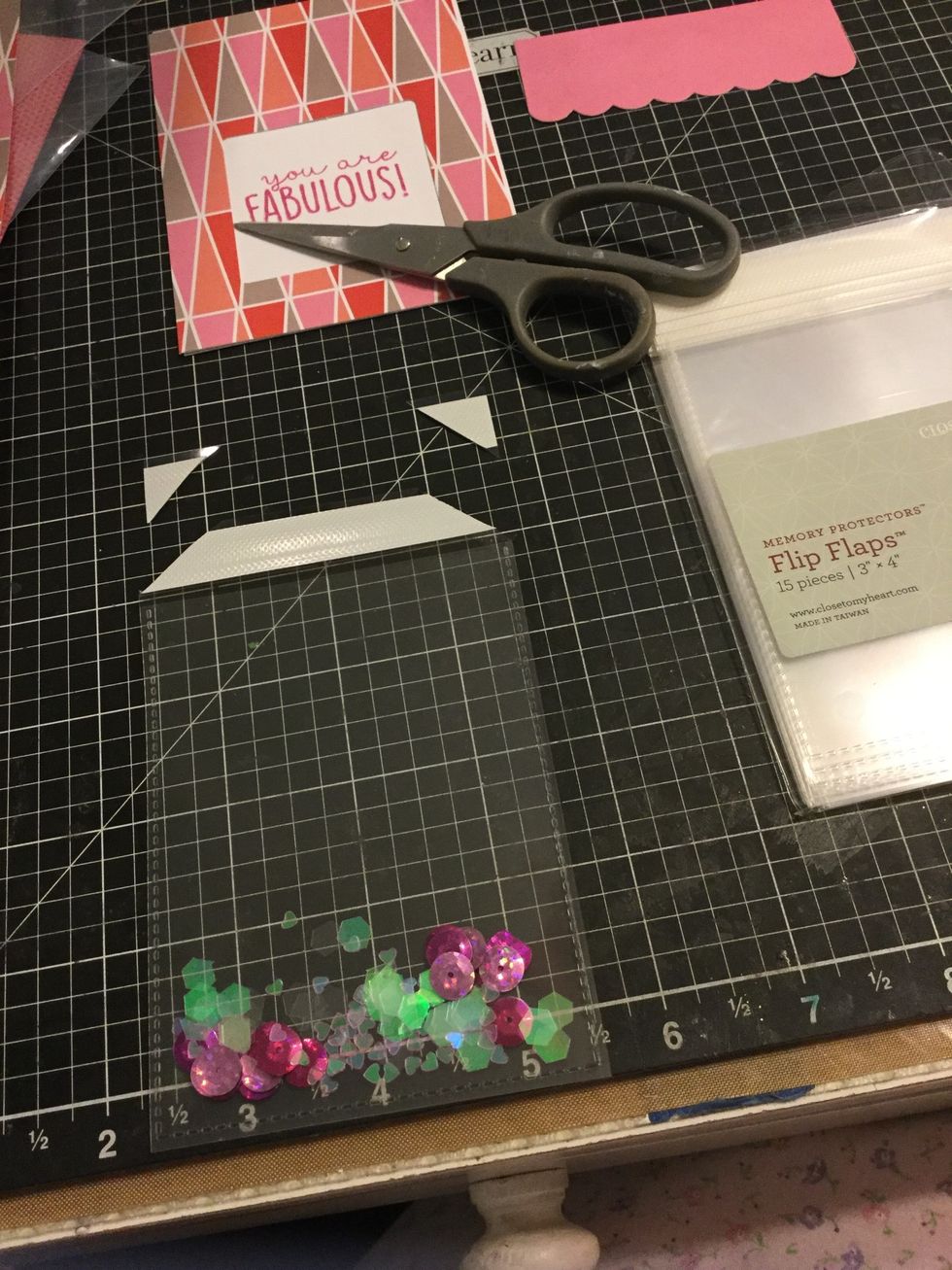 Trim edges of flip flap.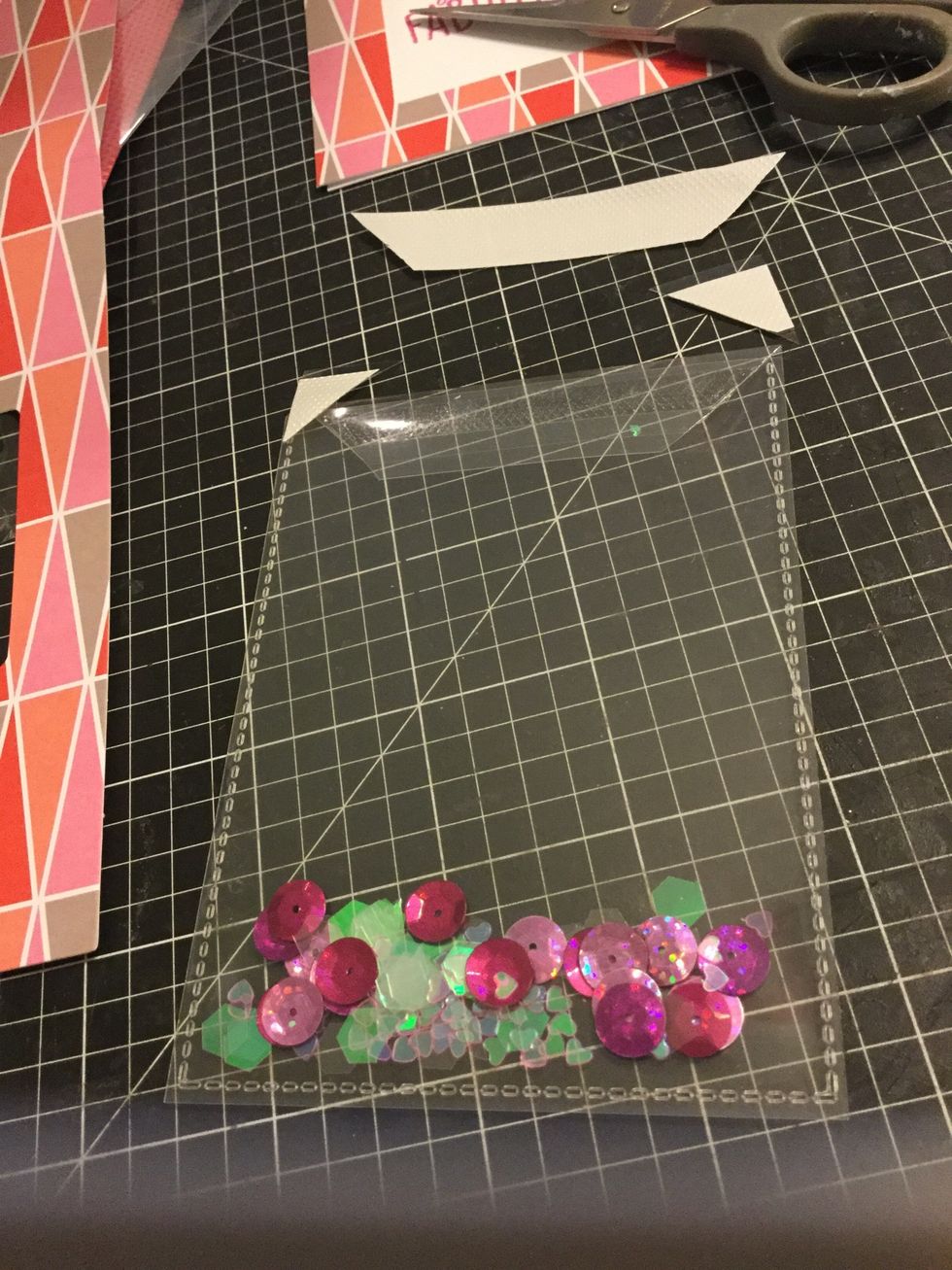 Peel off flap and stick inside envelope to seal,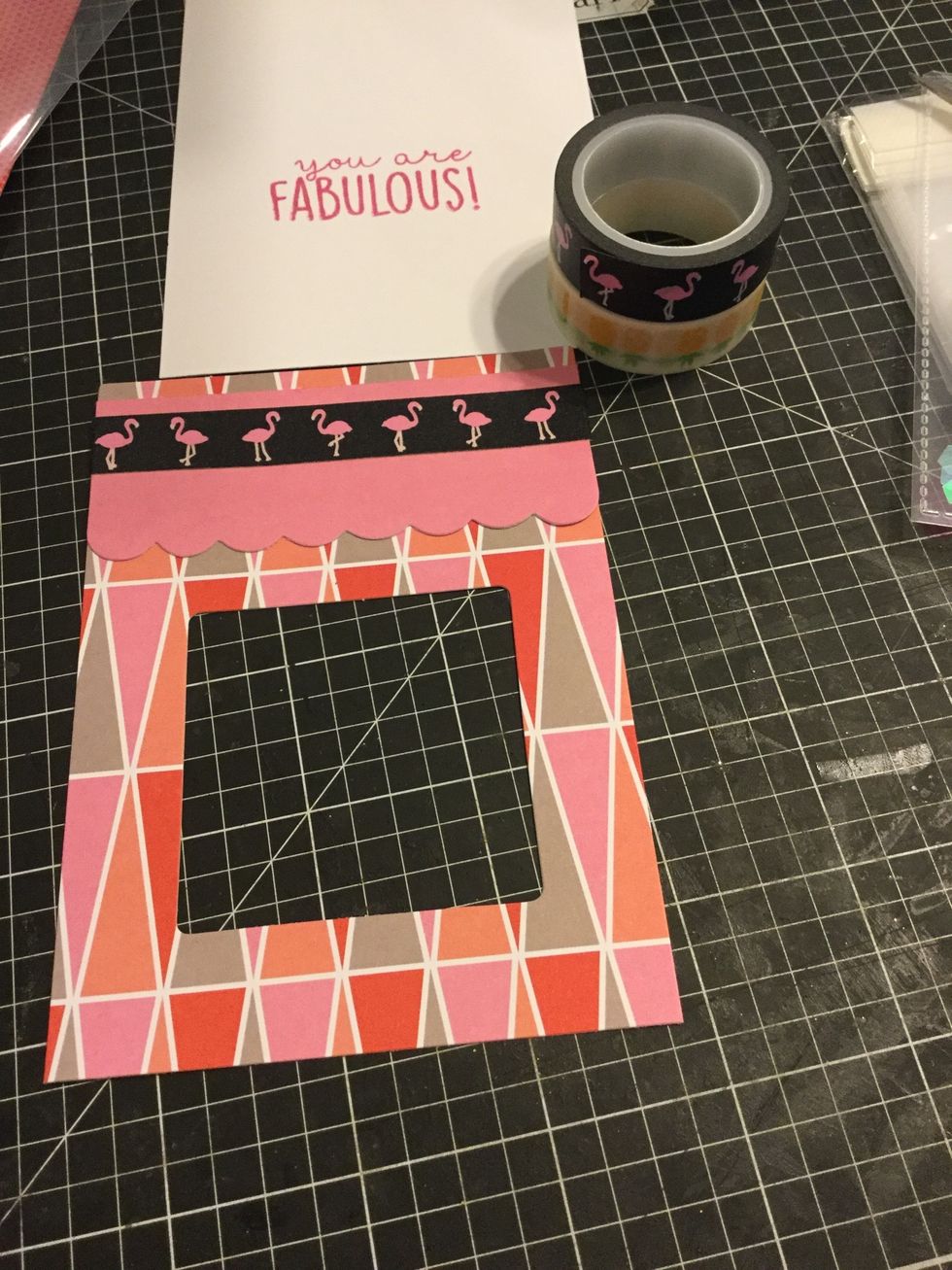 Glue scallop and decorate!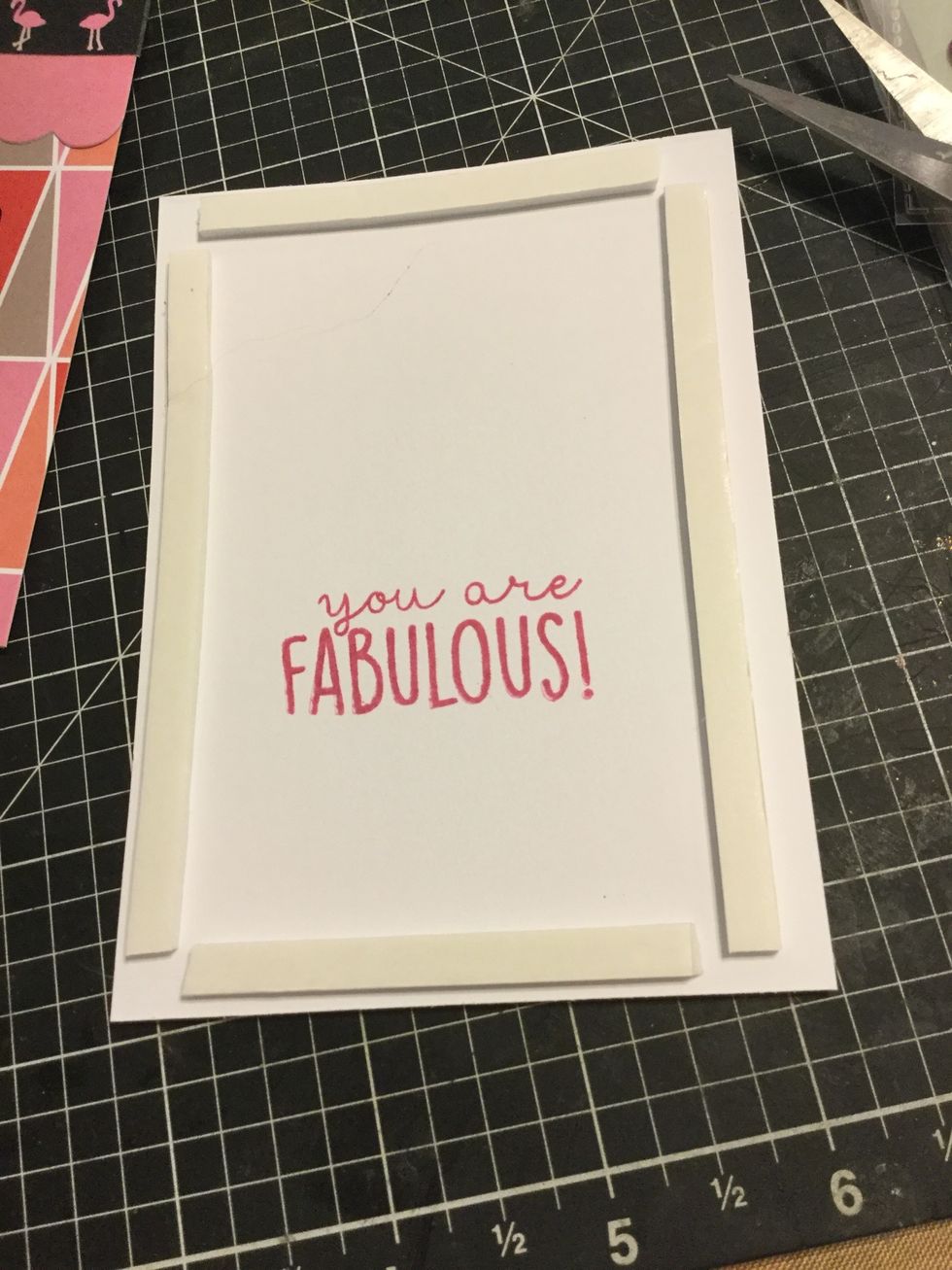 Add 3 d tape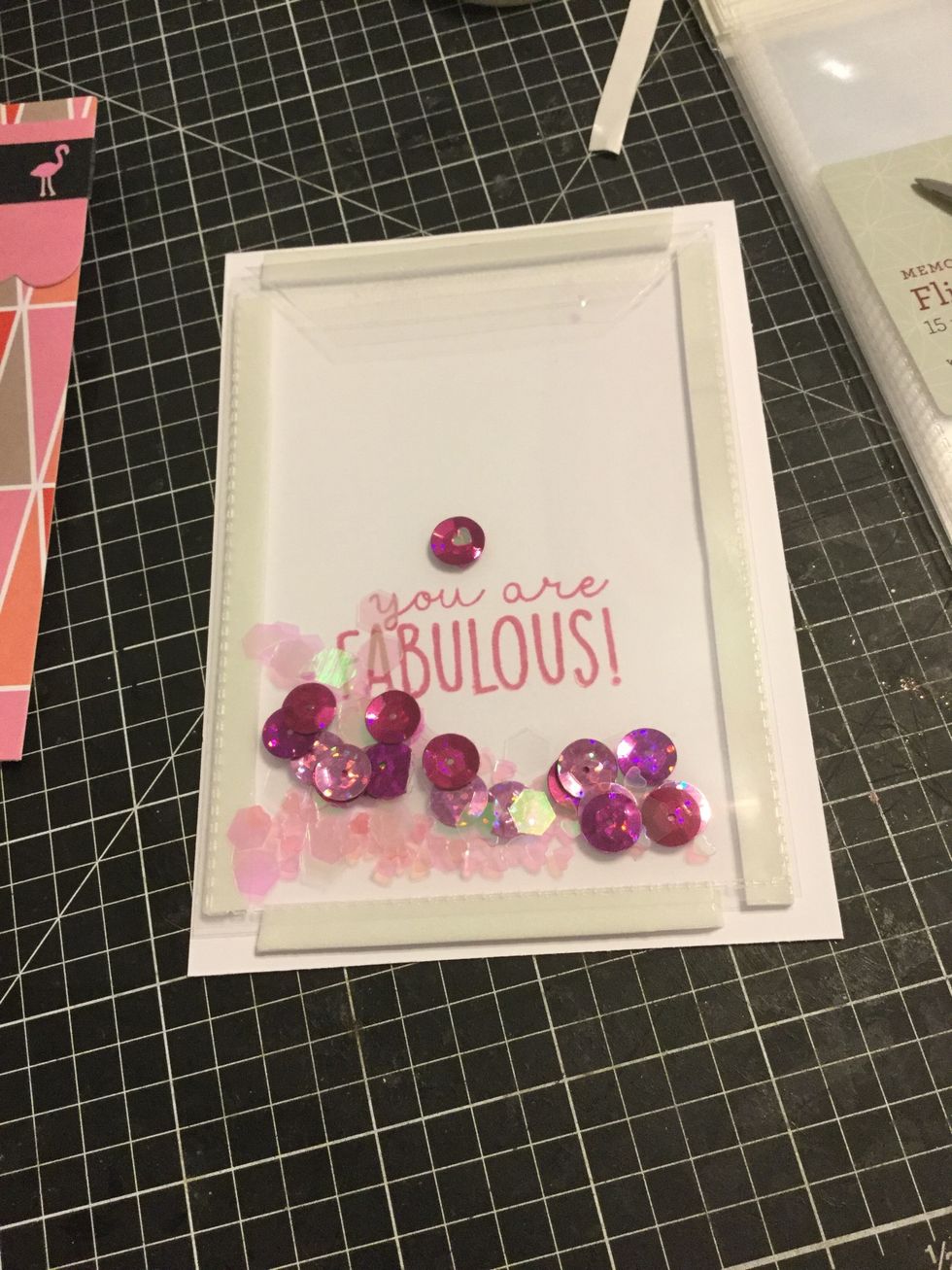 Peel 3 d tape and stick down sealed flip flap!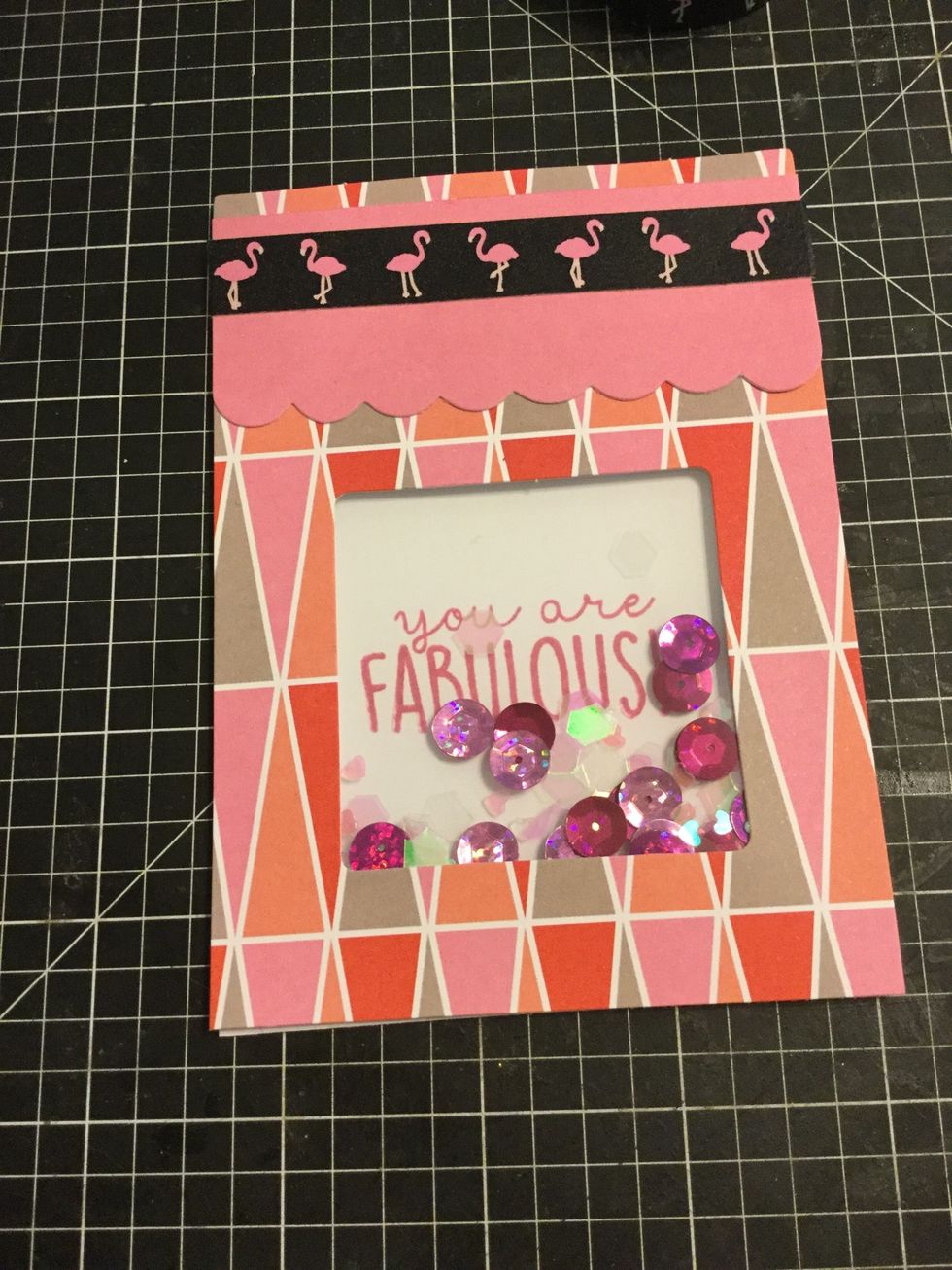 Glue the top piece on and decorate!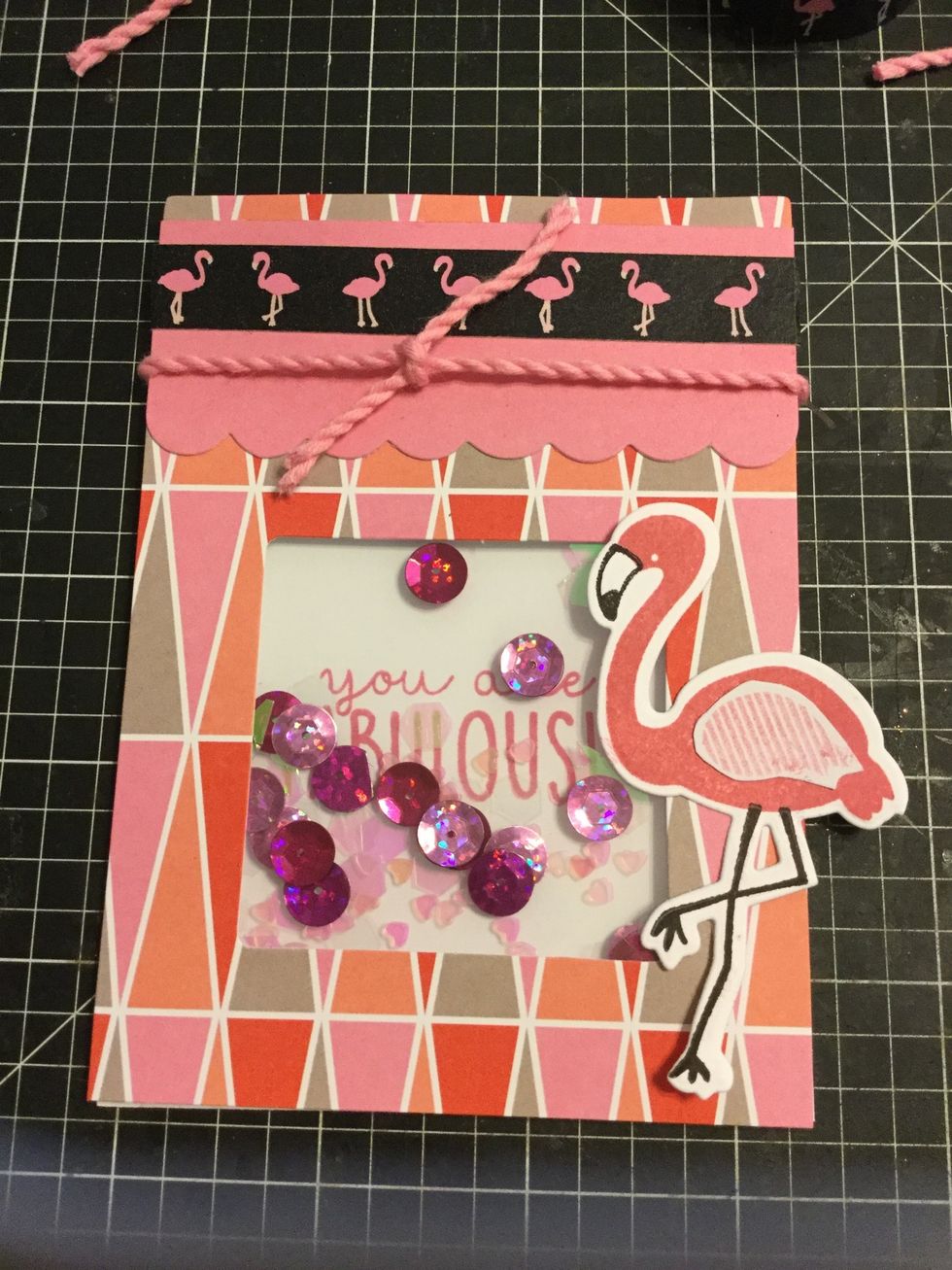 Stamp Flamingo and attach to card!
Samples of both designs!
Ctmh Cut Above Valentine Treat Bag
12 inches pink twine
3d foam Tape
Tickled Pink Stamp Set
Calypso Washi Tape
Pixie ink pad
tickled Pink Thin Cuts
3x4 flip flap
Hollyhock ink pad
Black ink pad
Tina Sutton
Presidential director with Close To My Heart! Celebrating 20 years with the company! www.missgingerdots.com