How to make a shabby chic canvas using a gelli plate
Make a Shabby Chic Canvas Using a Gelli Plate
2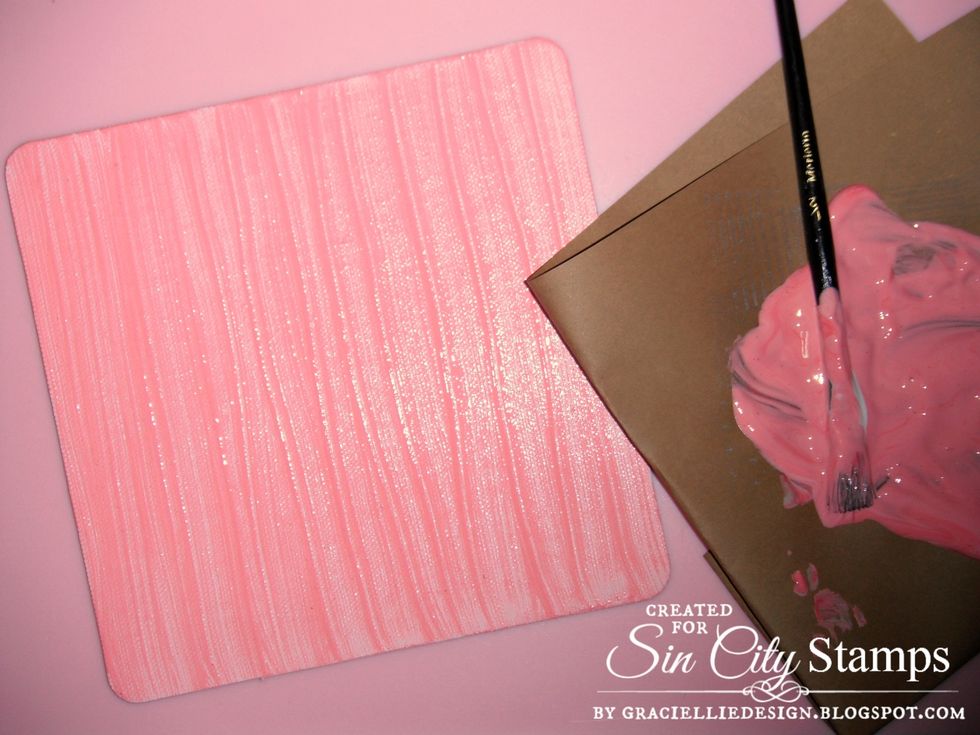 I started out by applying pink paint to my canvas with a brush.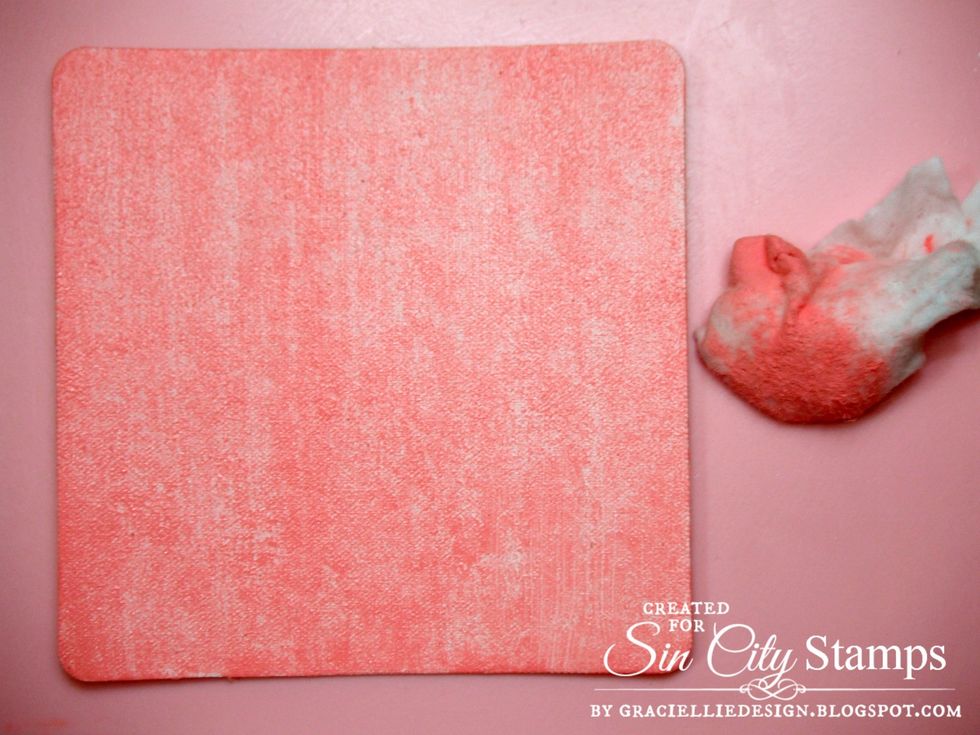 I used a baby wipe to add texture to the applied paint.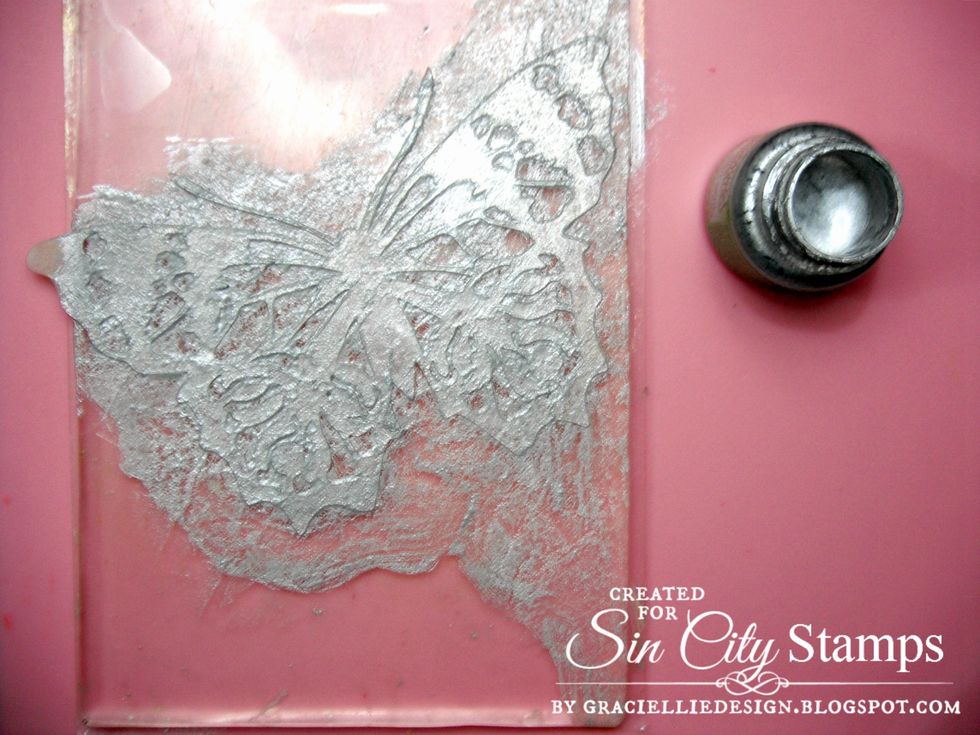 Using a butterfly mask I applied silver paint to my Gelli Plate.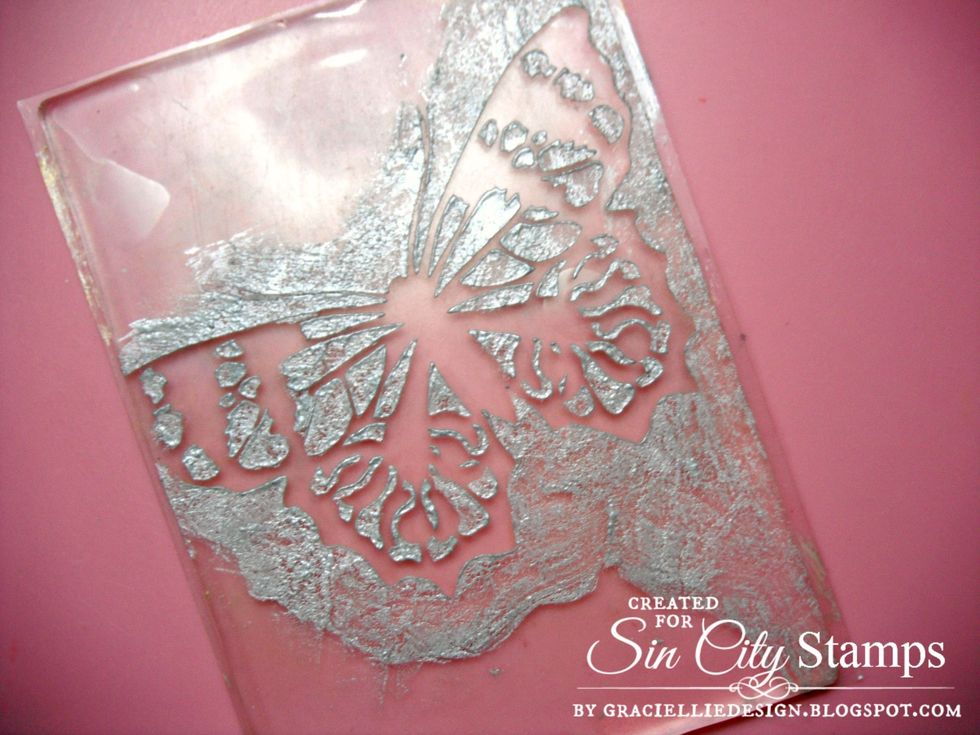 I removed the mask before I monoprinted on my canvas with the Gelli Plate.
With the help of a baby wipe I picked up some of the paint around the butterfly to create a halo.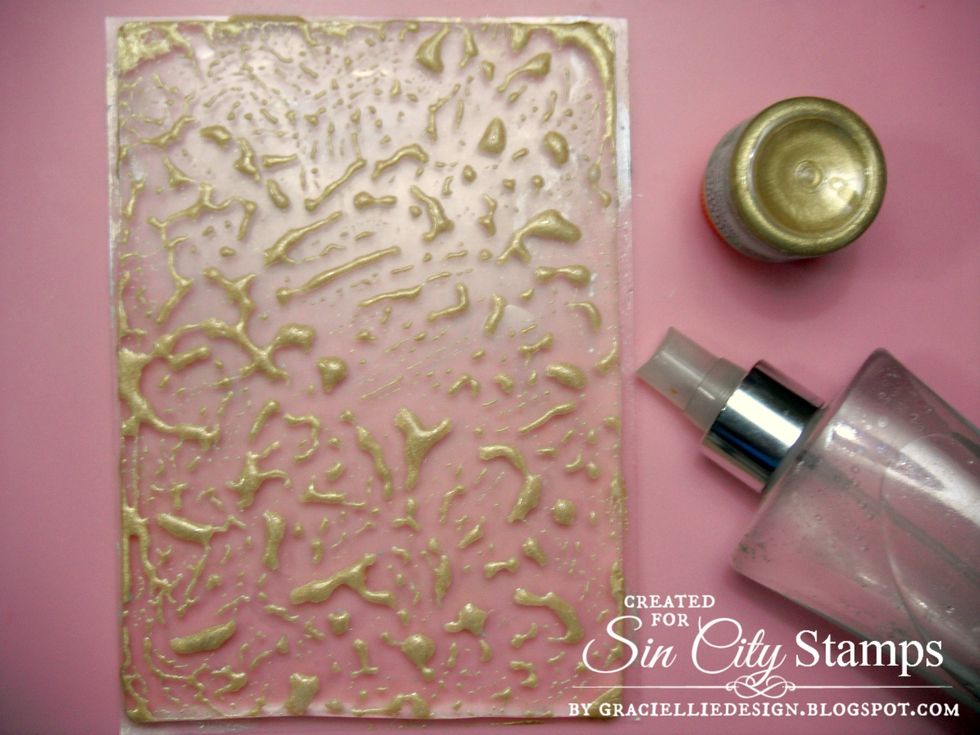 I added gold paint to my Gelli Plate and spritzed lots of water and monoprinted on my canvas.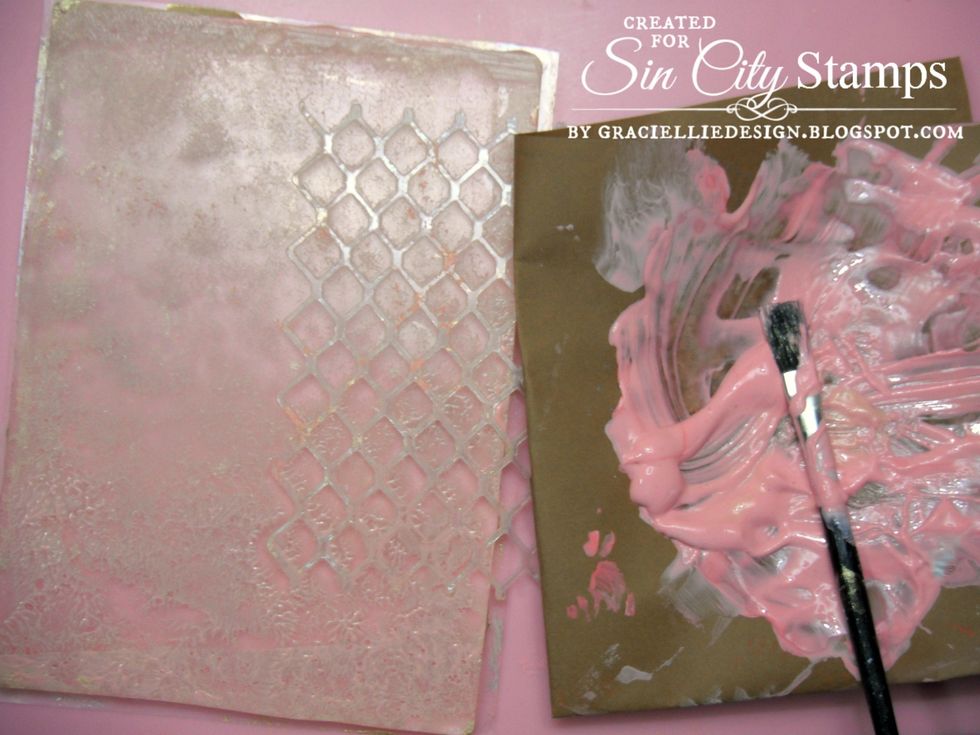 Then without cleaning the Gelli Plate I placed a chicken wire mask and applied a bit of pink paint mixing it with the remaining gold paint on the Plate.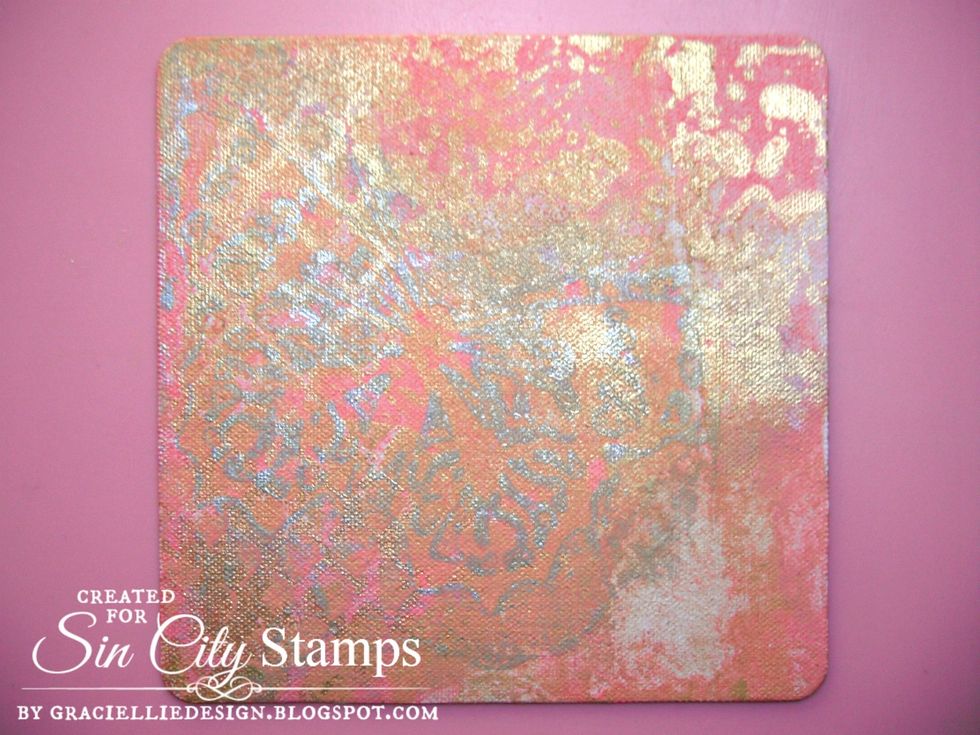 The result is a very layered background.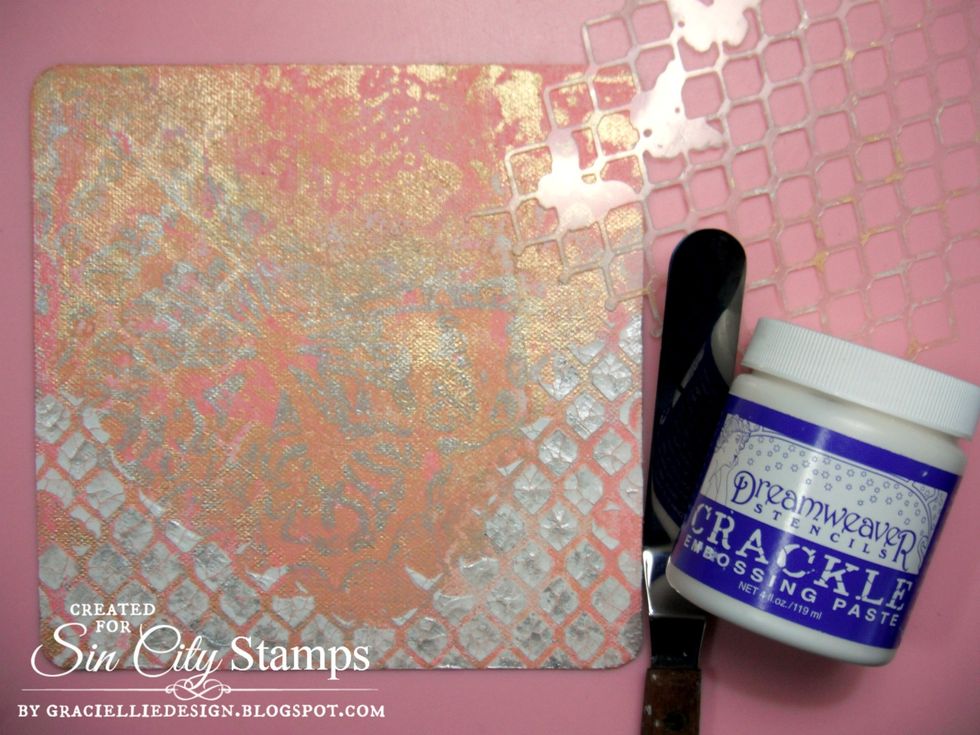 Then I used the same chicken wire mask to stencil with Crackle embossing paste on the canvas lower corners.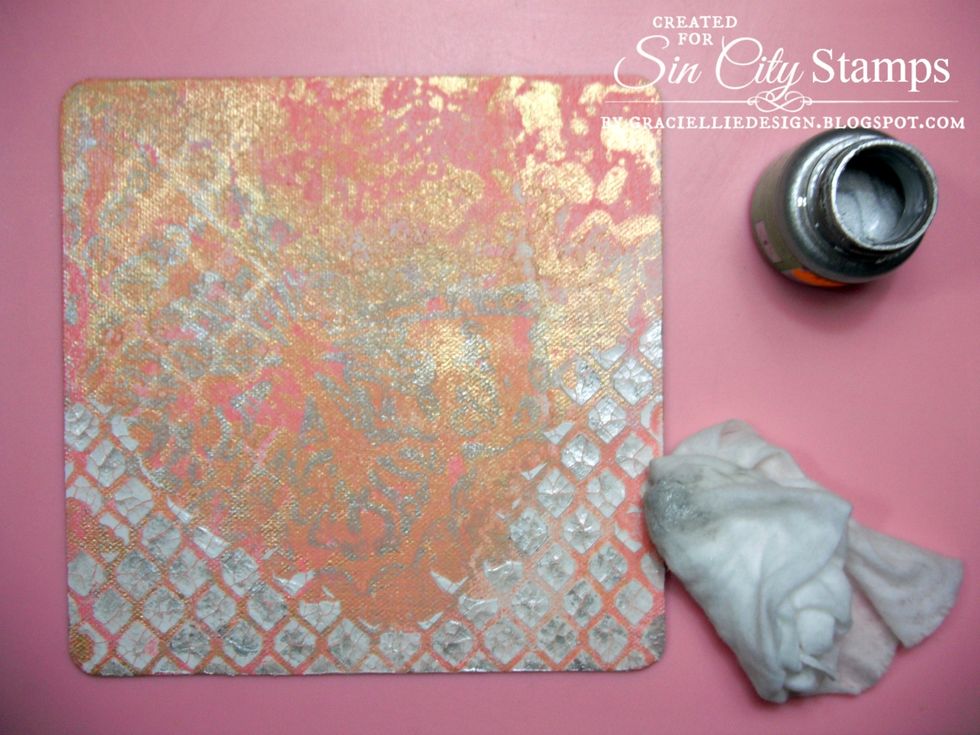 Once dried, I roughly applied a tiny bit of silver paint with a baby wipe to the crackle embossing paste.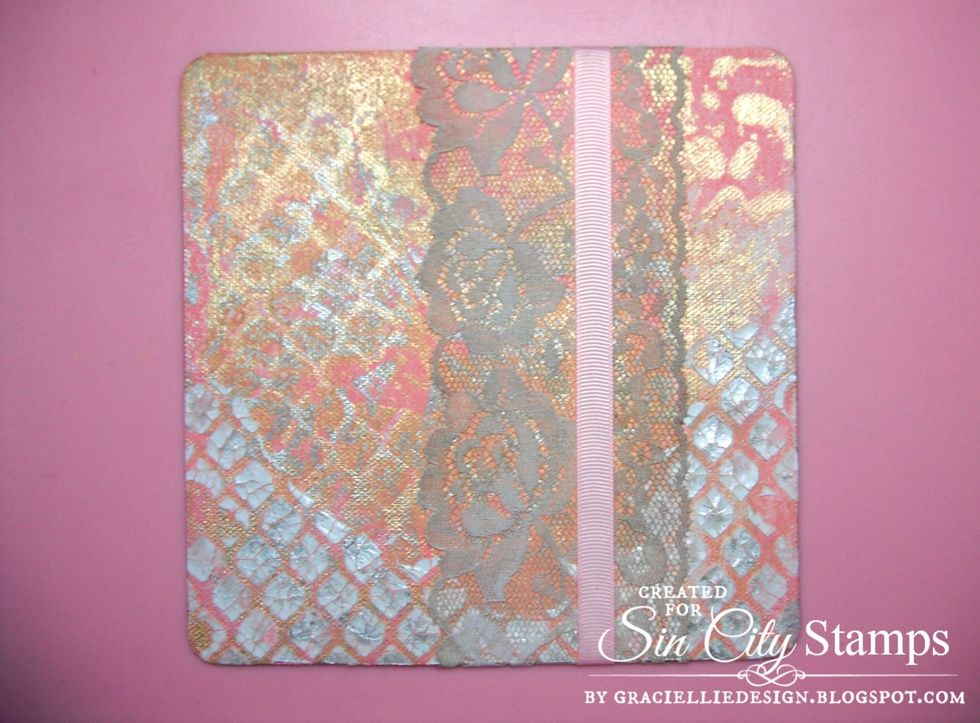 I adhered a piece of 2" lace, and a piece of pink ribbon to the canvas.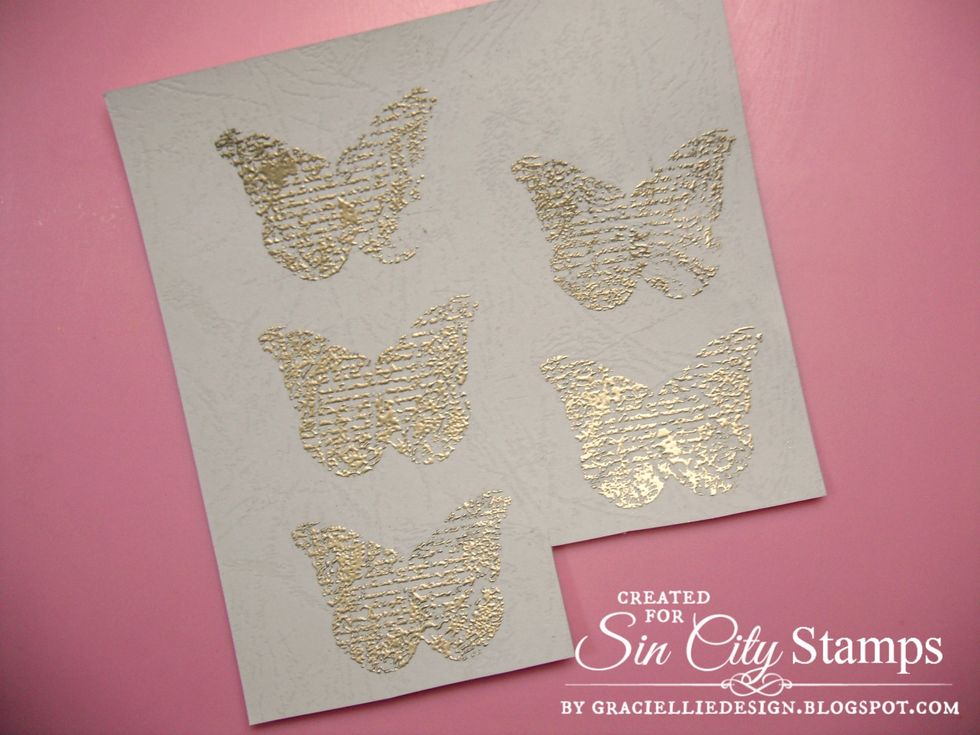 I stamped and heat embossed in gold many butterflies on white cardstock.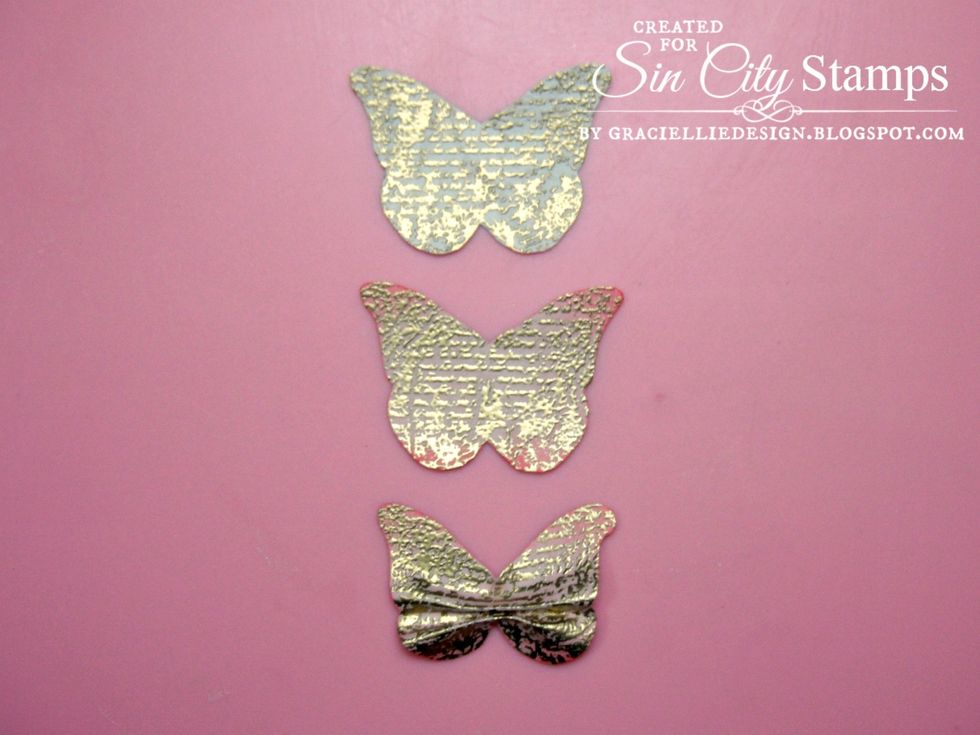 I fuzzy cut and added a touch of pink Distress inks to some of the butterflies.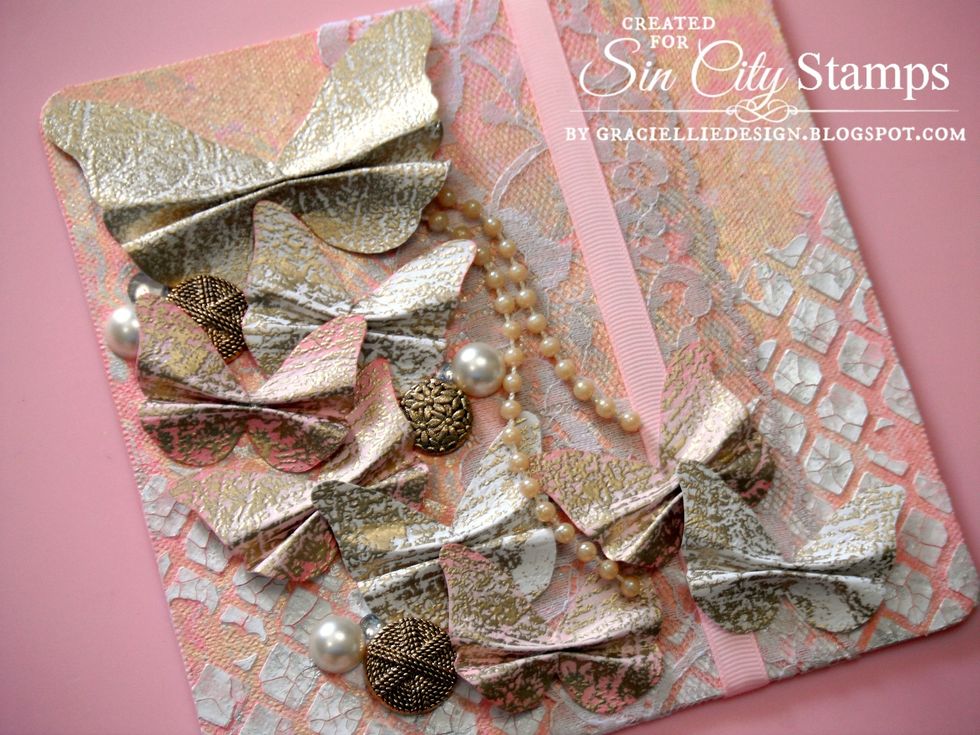 Finally I layered all the butterflies adhering them with Uhu all purpose adhesive (silicone gel).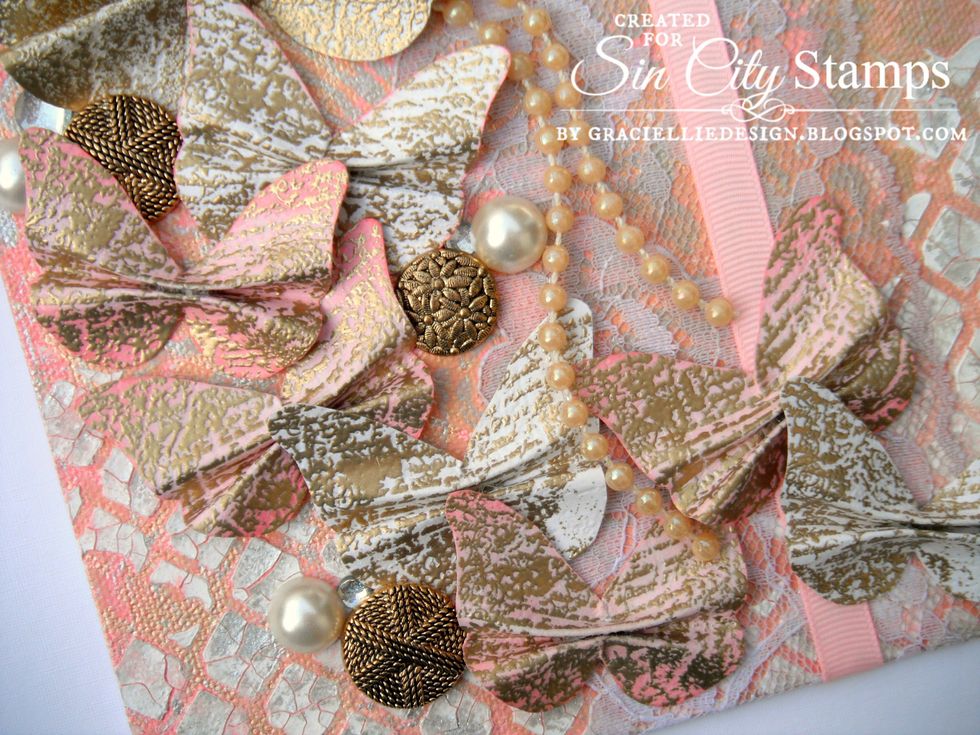 I also embellished the canvas with vintage gold buttons, pearls, crystals and fused string pearl beads.
For more about my work please visit http://gracielliedesign.blogspot.com/ for more about the supplies used visit http://sincitystamps.com/
1.0 Gelli Arts 5" x 7" Gel Plate
1.0 Sin City Stamps Love of Butterflies stamp set
1.0 Sin City Stamps
1.0 Chicken Wire with Butterflies Mask
1.0 Sin City Stamps Butterfly Mask
1.0 Dreamweaver Crackle Embossing Paste
1.0 Acrylic paints in gold, silver, and pink
1.0 6" x 6" Cotton Wood Arts Canvas