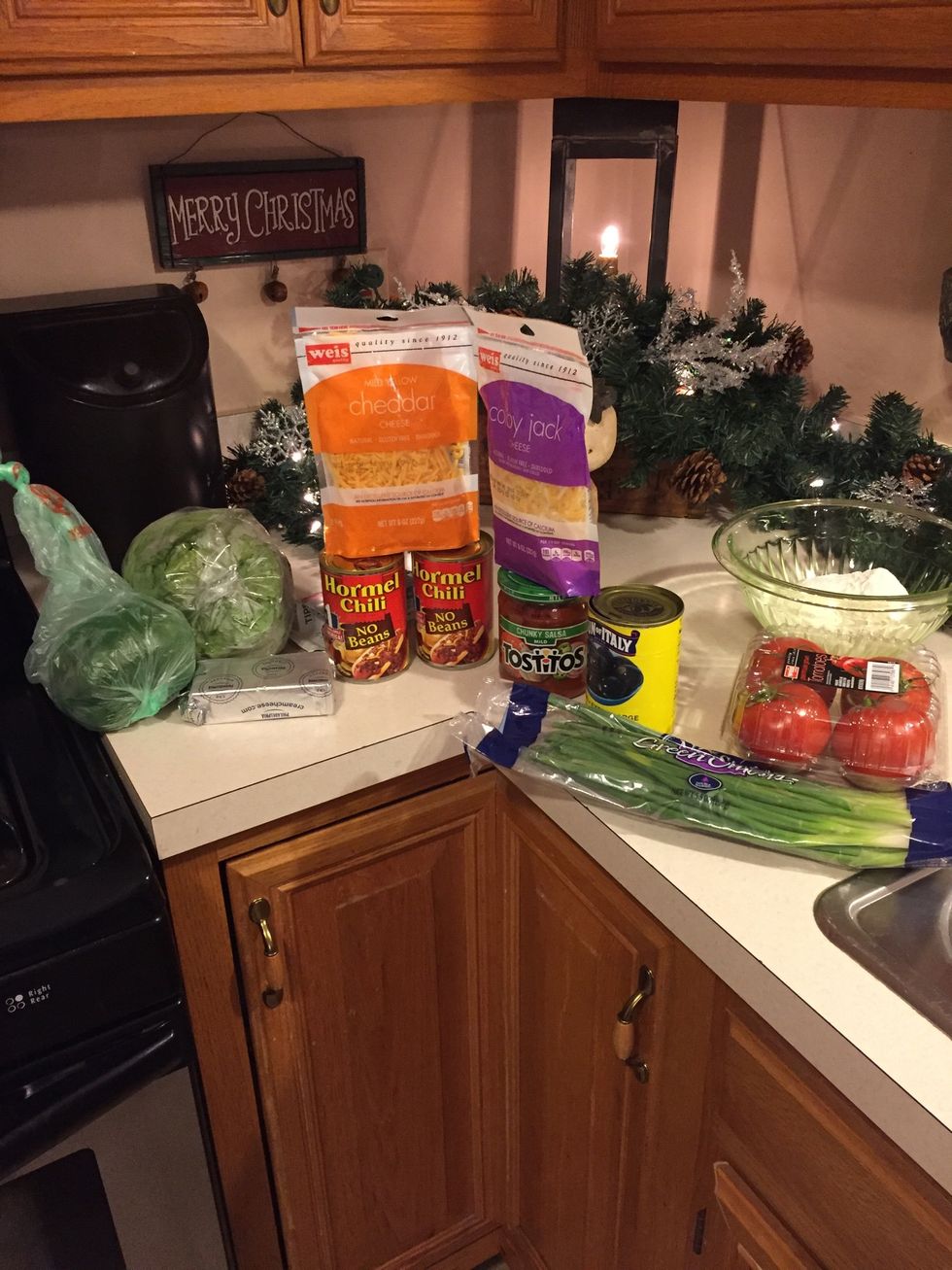 Here are the ingredients you should have.
The first layer of your taco dip will consist of Sour Cream and Cream Cheese. Remove the contents of the packages. Then, combine the two ingredients. Do not mix the ingredients just yet.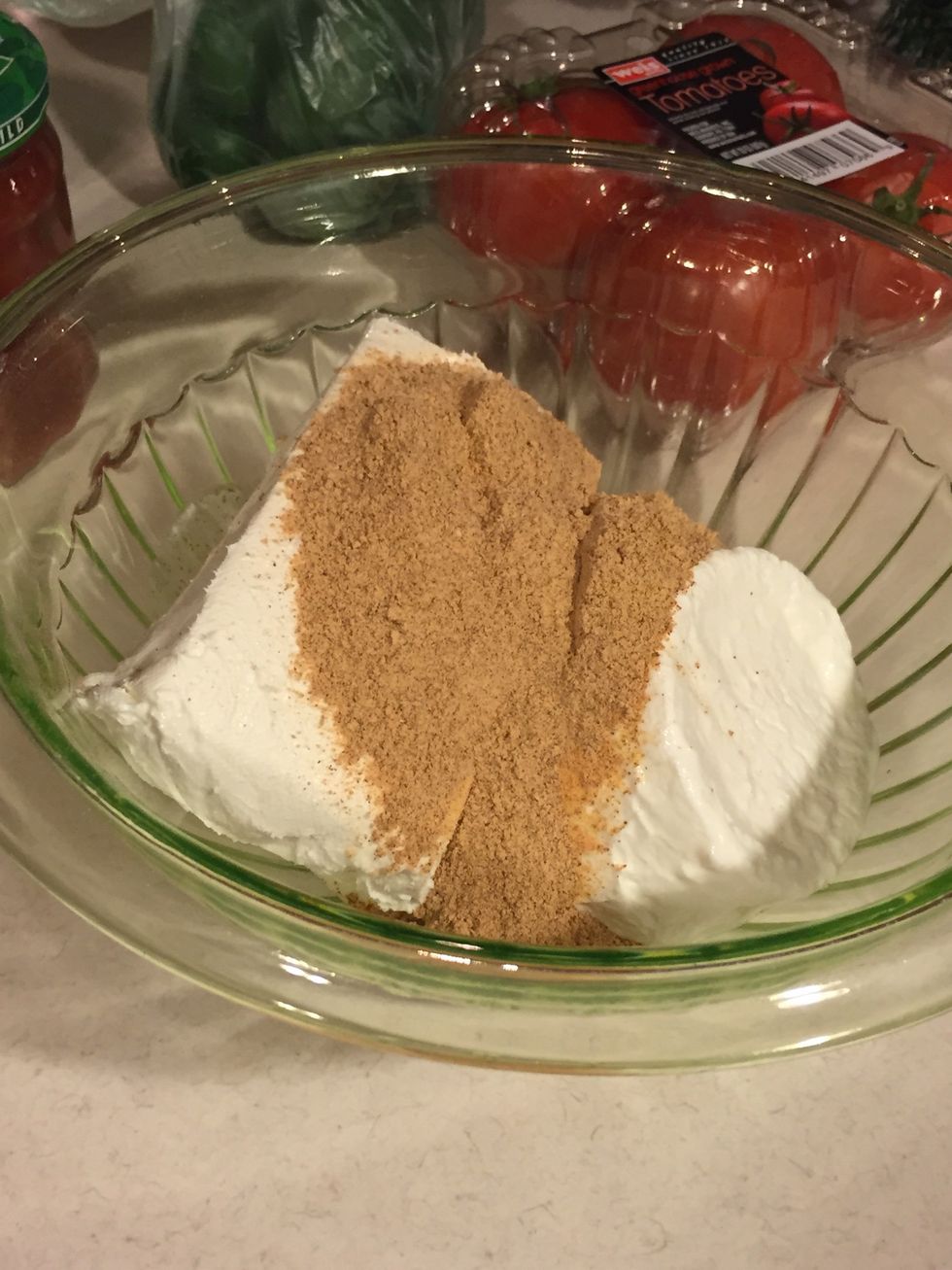 Before mixing your Sour cream and Cream cheese. Be sure to add all of the Taco seasoning in with the Cream cheese and Sour cream.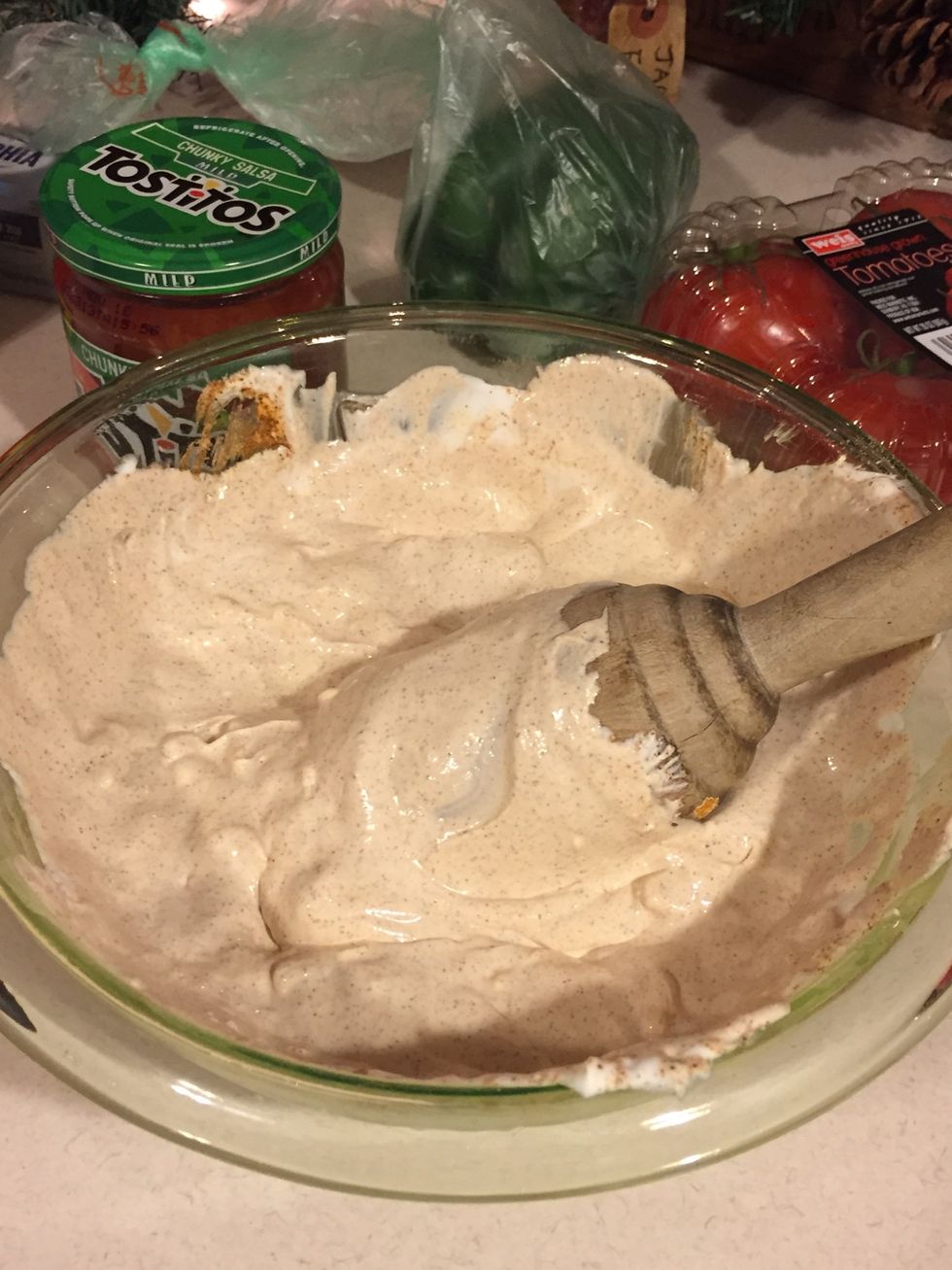 Your mixture if blended properly, should have a consistency similar to the consistency shown above. If it looks any chunkier continue mixing until it's smooth.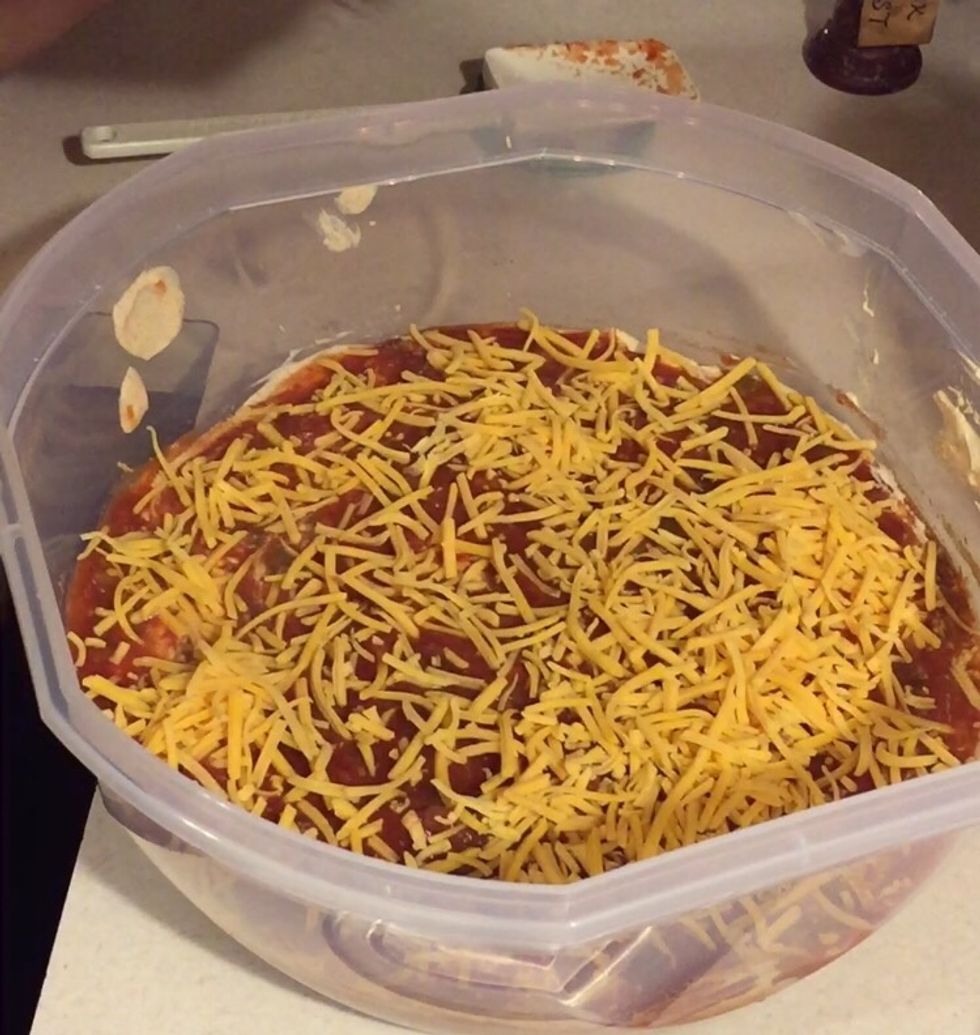 Add a layer of cheese atop your salsa layer.
Cut your head of lettuce into small pieces, then set aside.
Add a layer of your lettuce, followed by a topping of tomatoes. After adding your tomatoes, add the green peppers.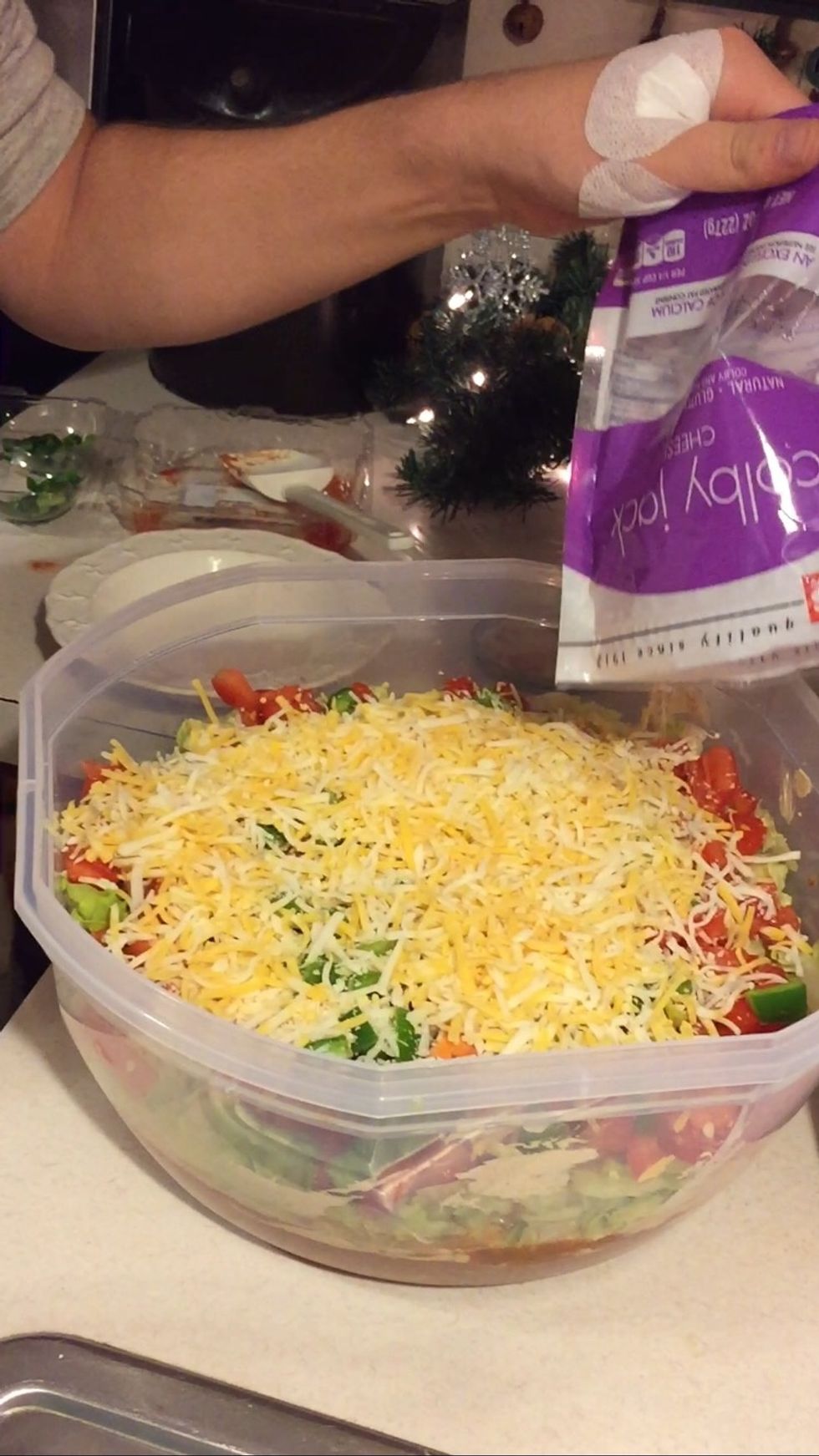 Then add another layer of cheese atop your vegetables.
Add the black olives you sliced earlier. Spread them evenly throughout your cheese layer.
Then add your sliced scallions and you've completed your taco dip! Serve with chips and enjoy.
1 head of lettuce
1.0 Can of Black olives sliced
16.0oz Shredded cheese
12.0oz Sour cream
8.0oz Cream cheese
1.0oz 1 packet of taco seasonkng
2.0oz Tomatos diced
2.0 Cans of Hormel chili
1.0bnch Scallions chopped
8.0oz Salsa of your choosing
1.0oz Green bell pepper diced