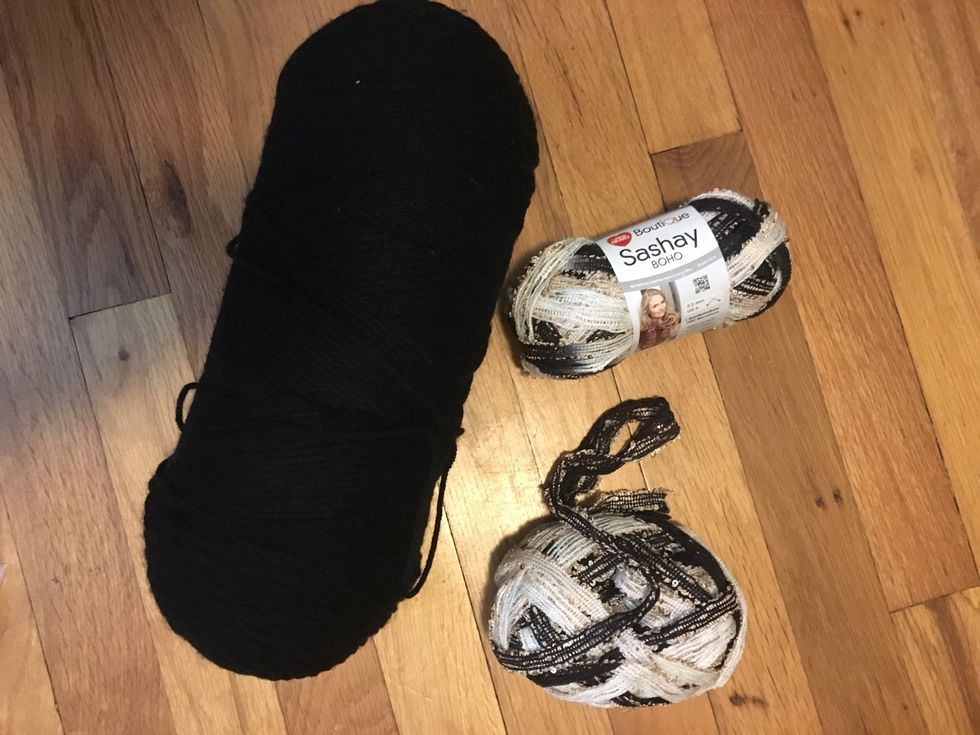 Start by measuring out 5 6ft pieces of black yarn and 1 6ft piece of sequin yarn.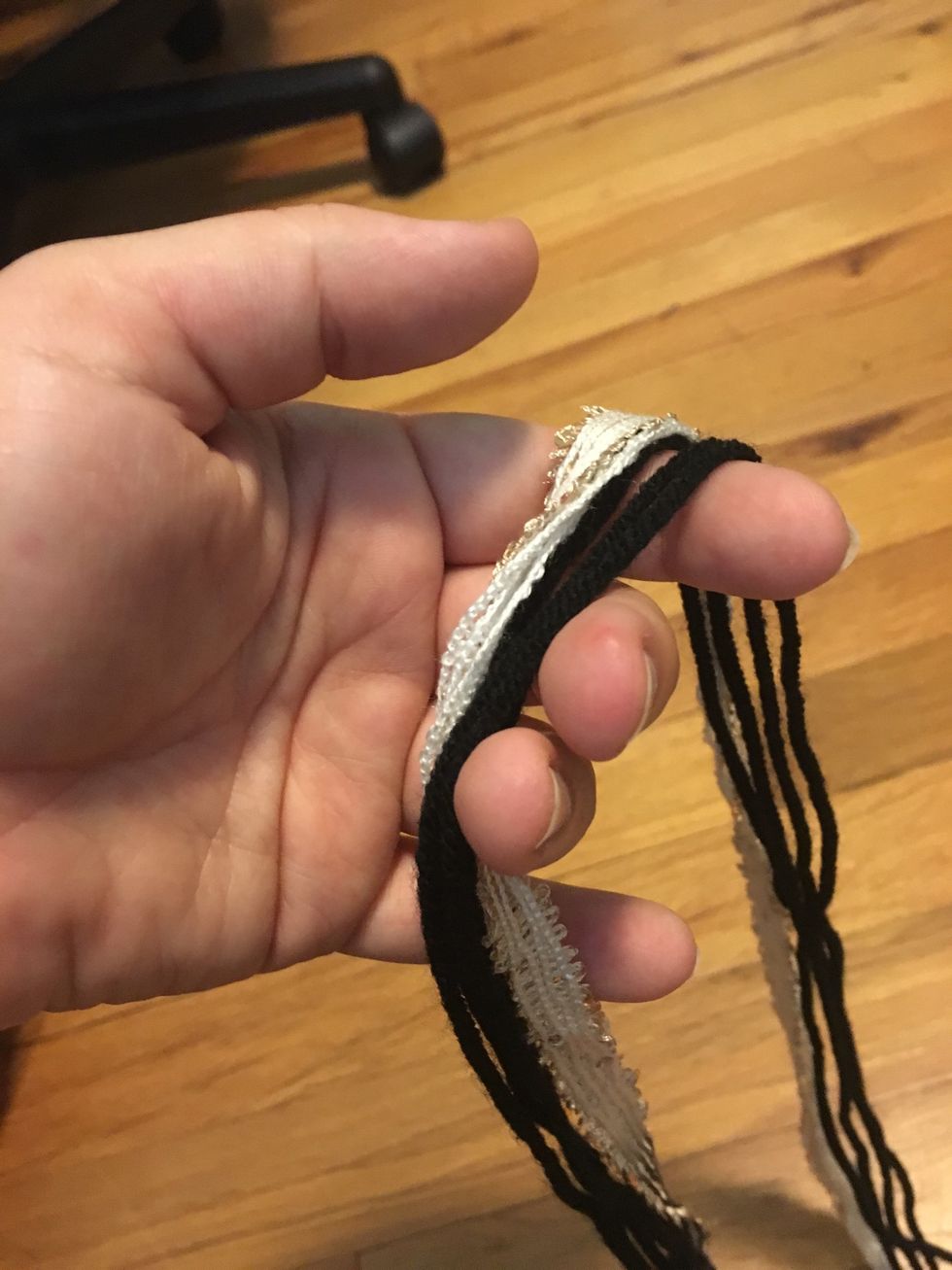 Next, you will grab your stick, and knot the yarn around it like so.... (see next step)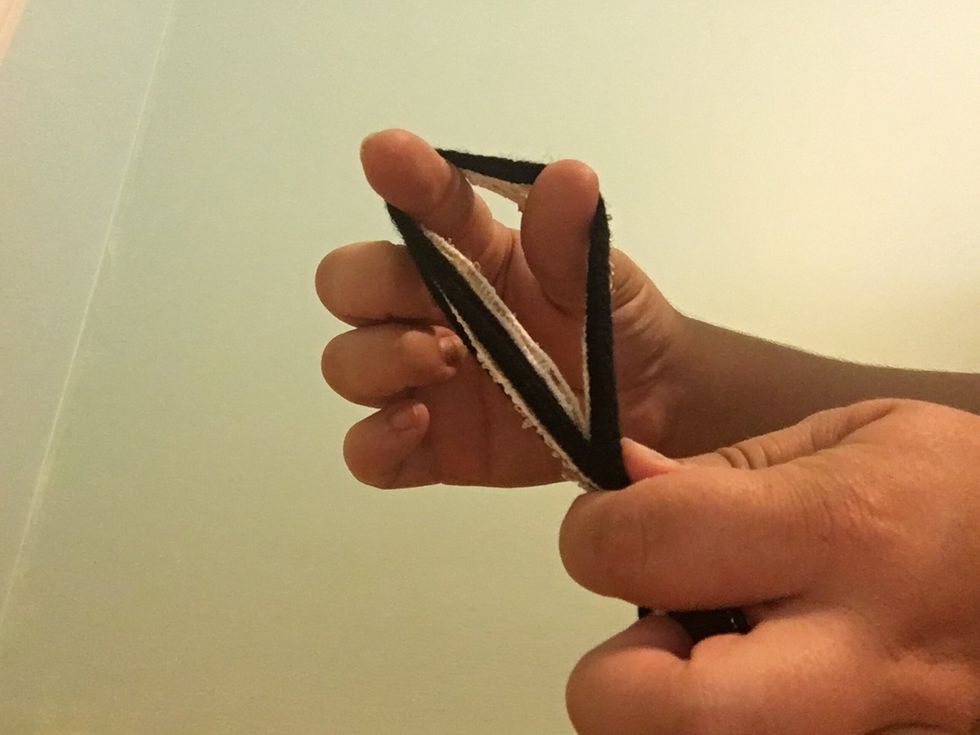 You can create this knots around the stick or create it and shimmy it on to the stick. I recommend the former...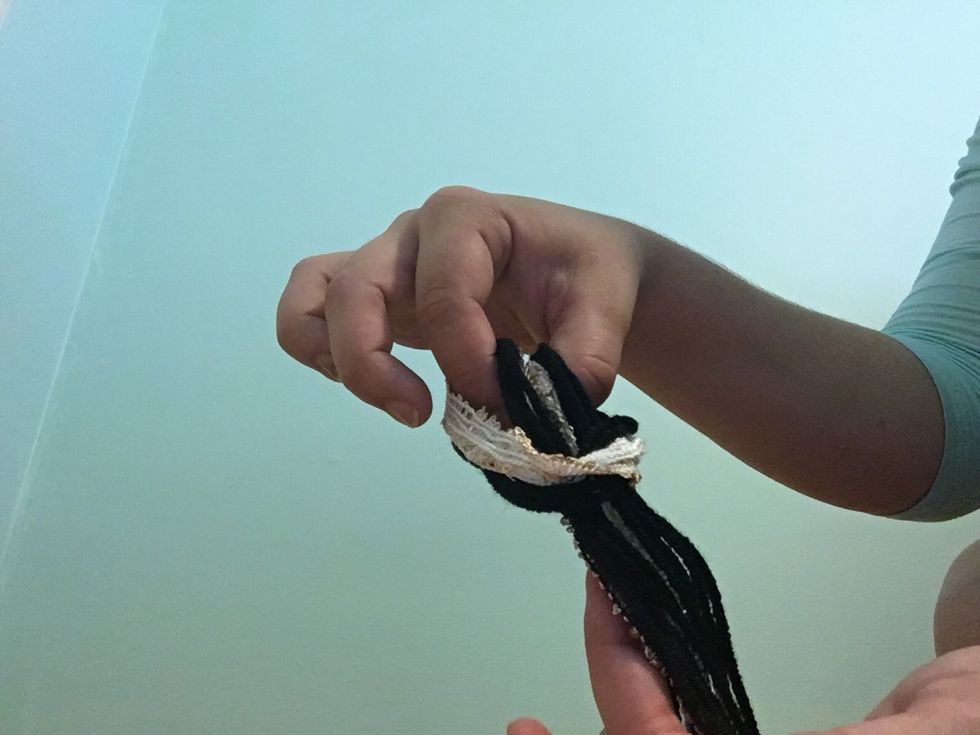 So, pretend my fingers are the stick for this image! Take the first grouping of yarn and stick it smack dab in the middle of the stick.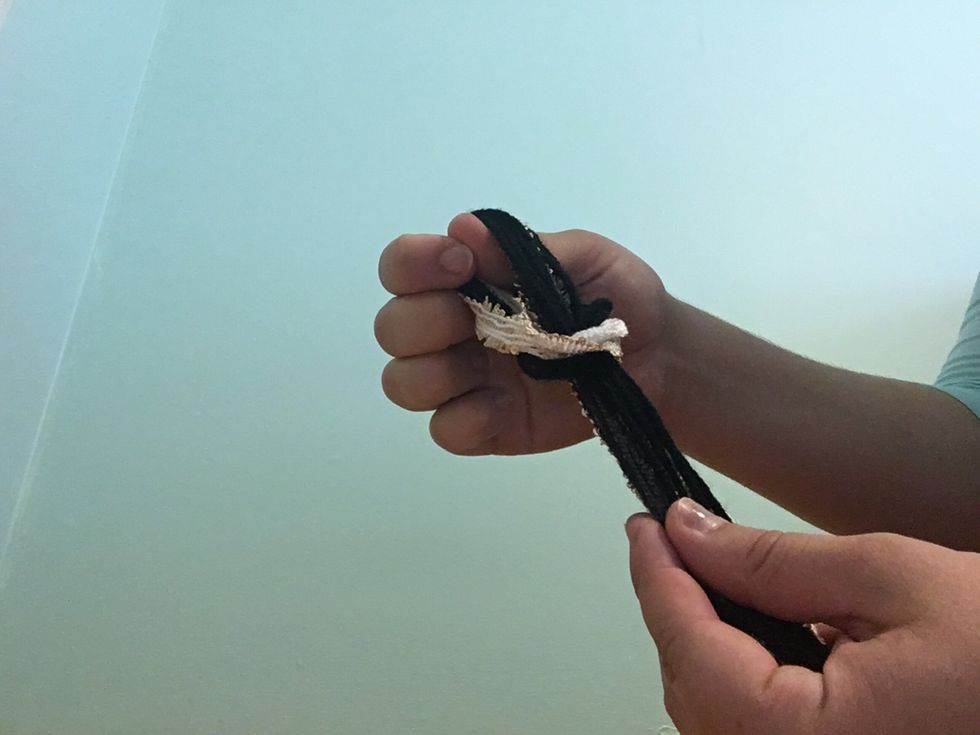 Pull the yarn tight around the stick.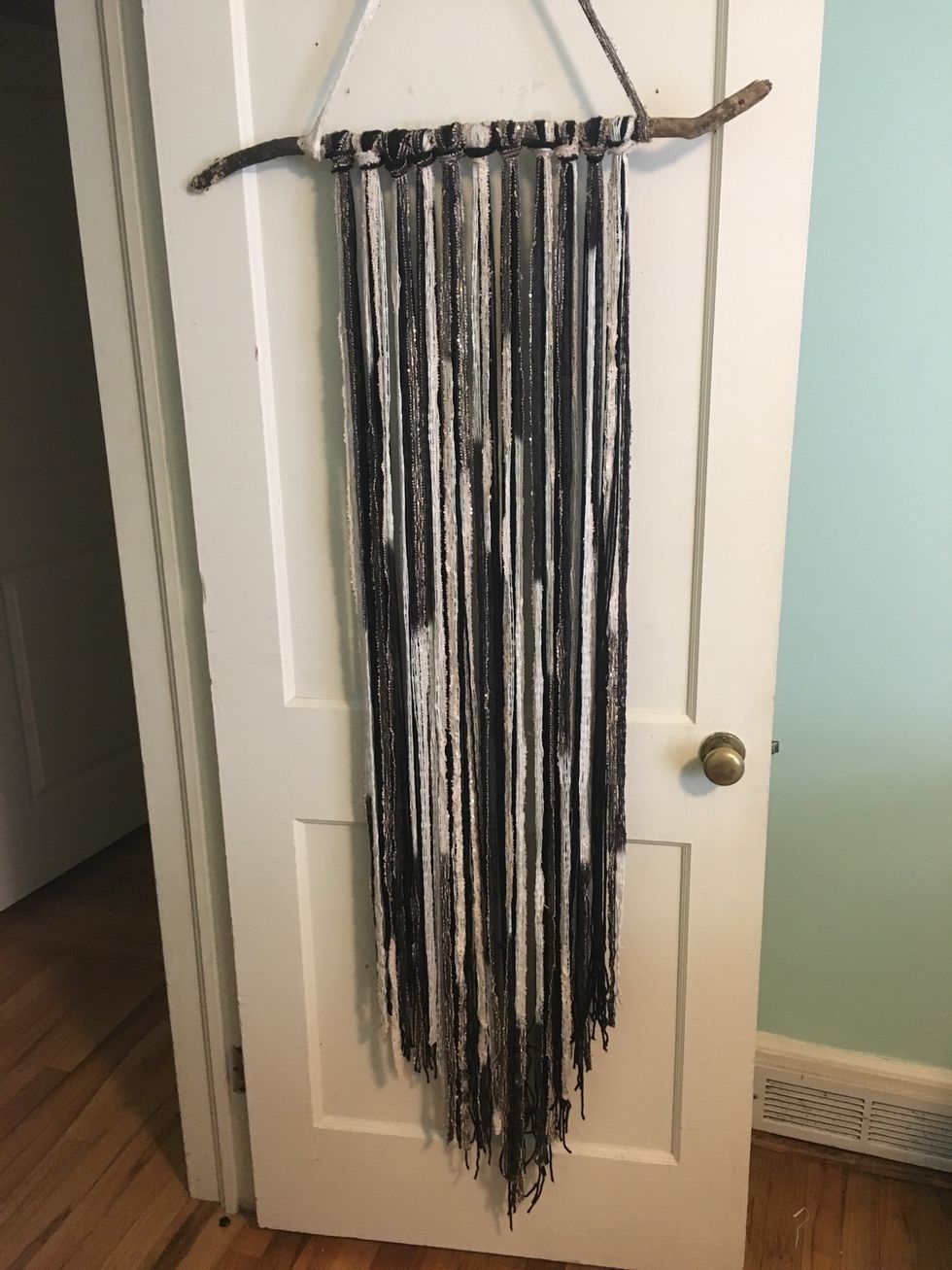 Repeat steps 1-5 until you fill your stick. You should have about 3in of stick outside the yarn.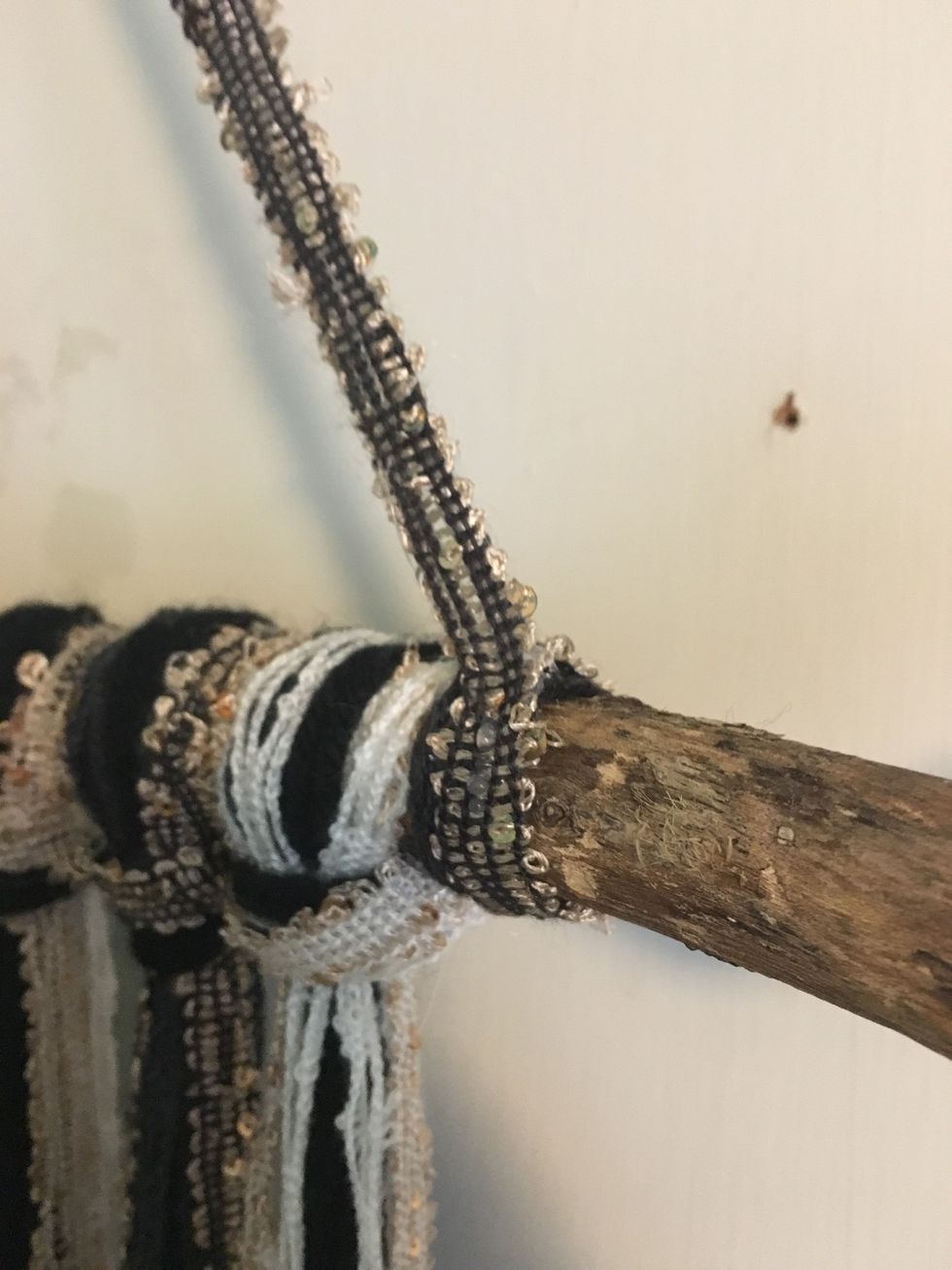 Now for the hot glue gun! Take a 1ft piece of sequin yarn, and using the hot glue, wrap on end around the stick. Make sure to really press in the glue.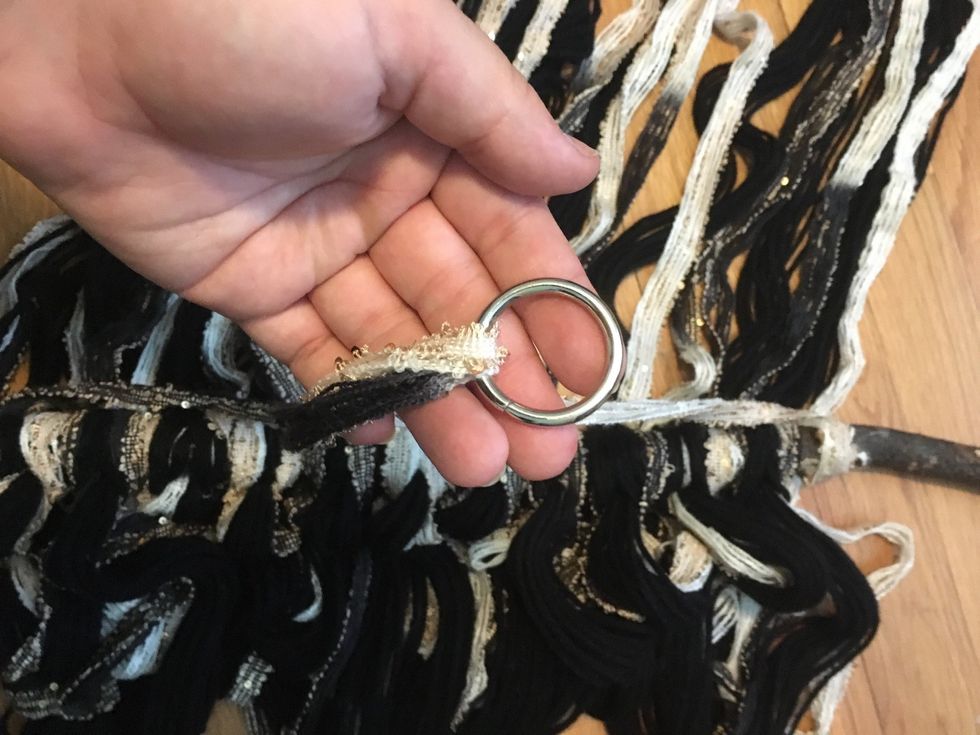 Before glueing the other end, add a small metal ring to the sequin yarn. Then repeat step 7 for the other side of the stick.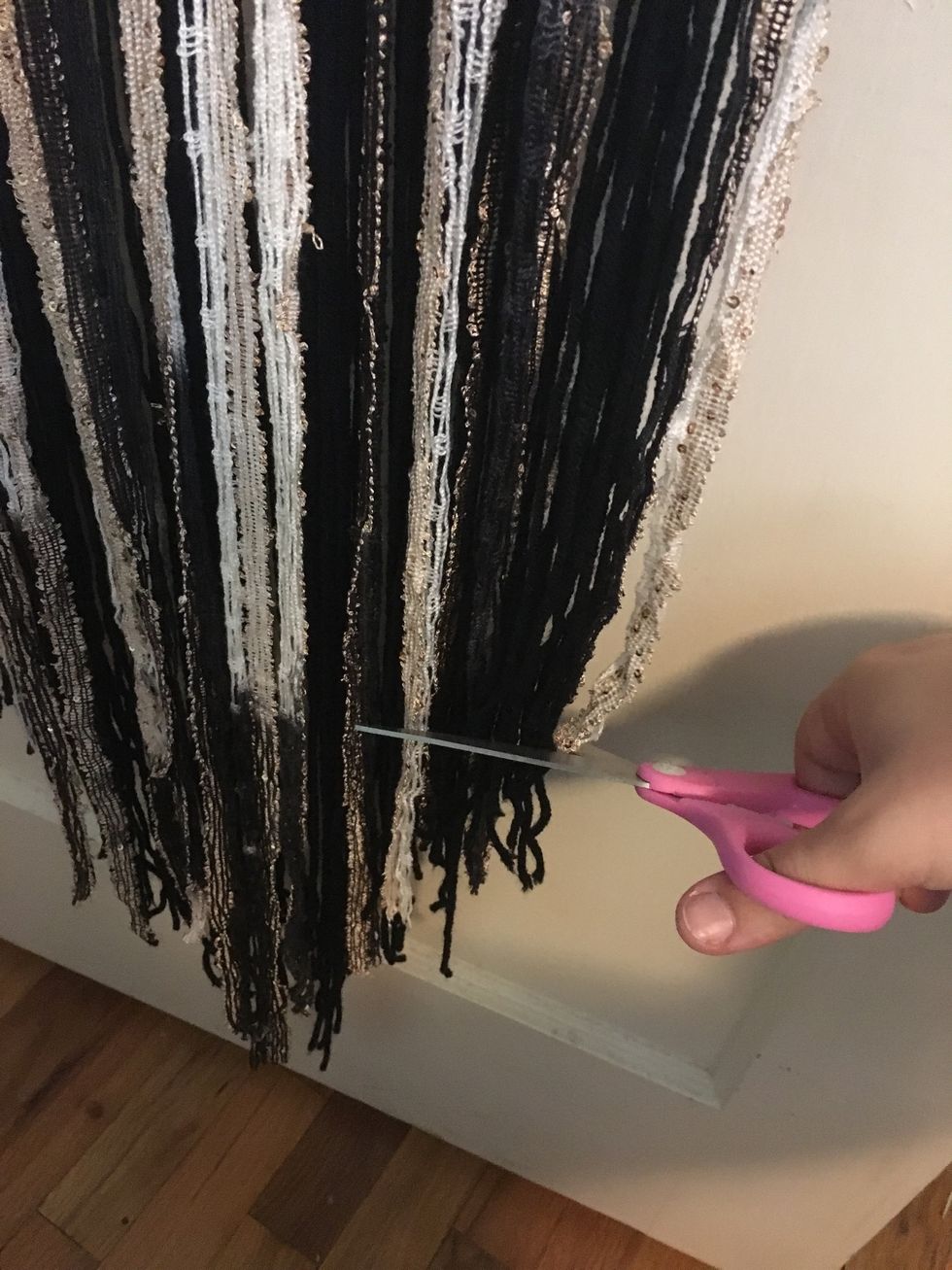 Finally, it's time to clean up the edges. Take scissors and complete the final touches. Save cutting for the very end or you'll go crazy trying to make it perfect!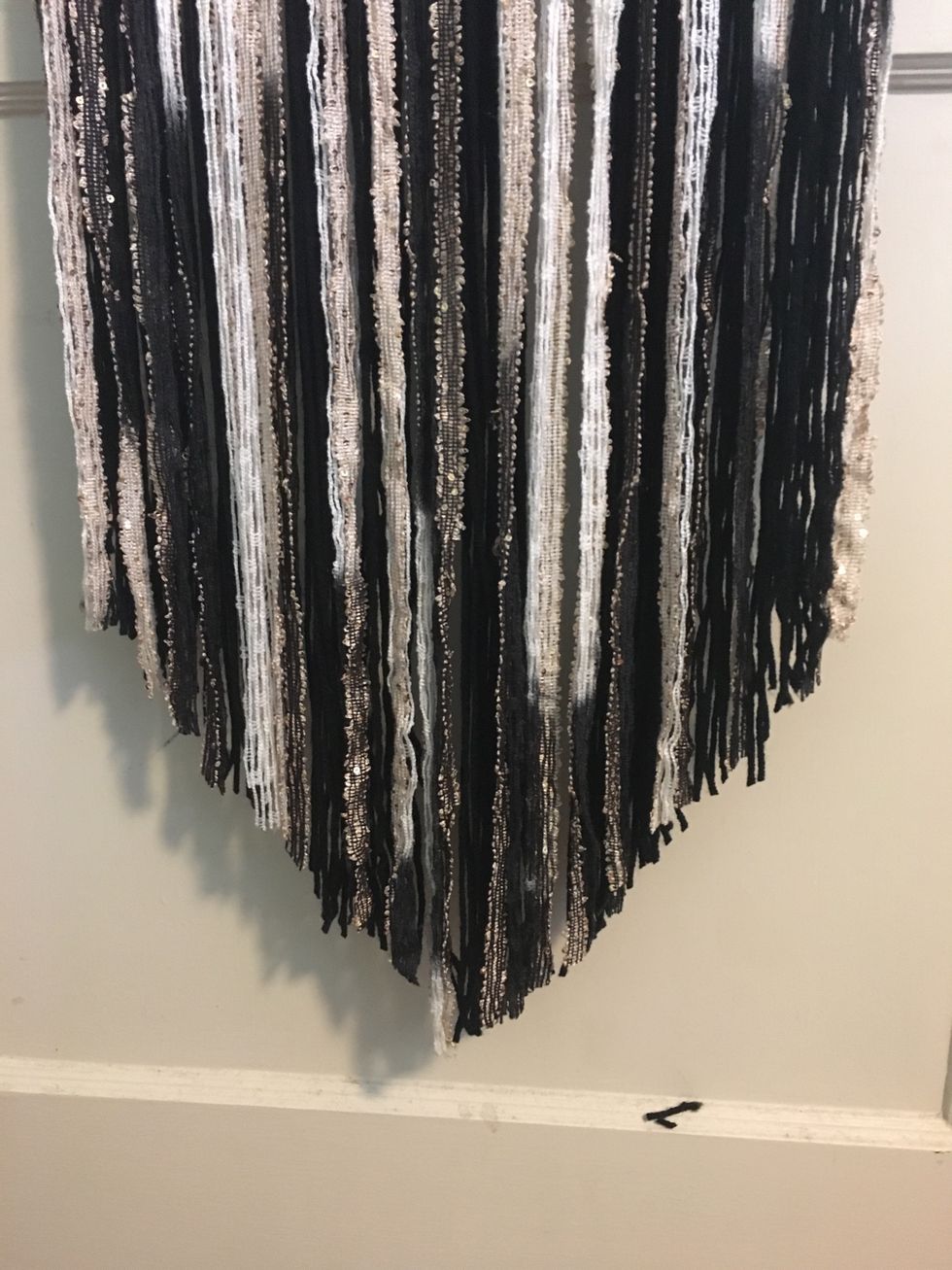 You can put a personal touch here and trim the ends how you like! I chose to do a V shape.
If you are feeling extra creative, you can braid the yarn. Make tight braids so as to stretch the yarn. You make need to cut longer original pieces. Cut the bottom at the ver end! Or, go crazy!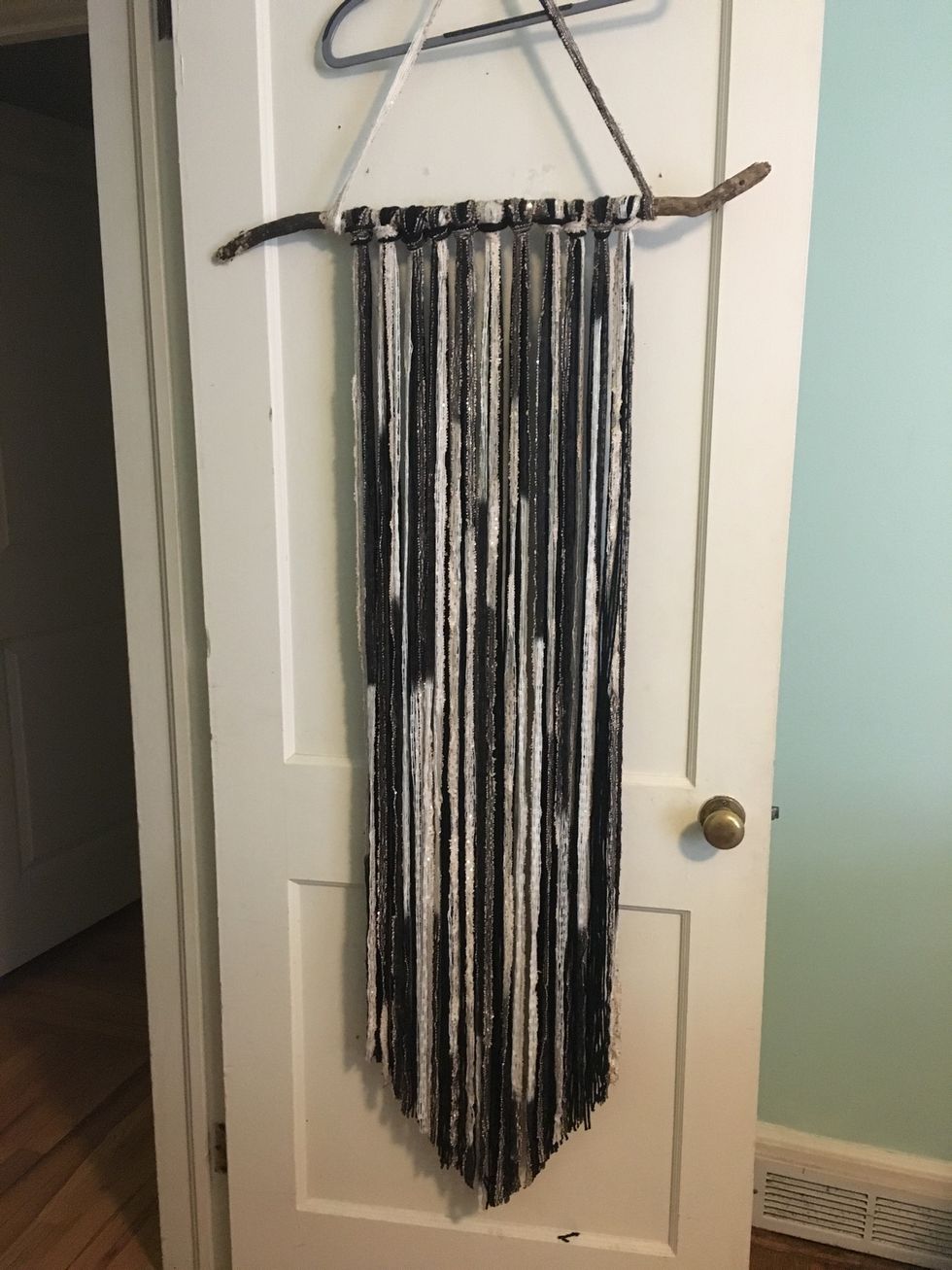 Final Product! These steps are really easy, but it can take time stringing up the stick. Non-braided can take up to 3hrs and braided up to 5hrs. Good luck!!
Black yarn
Sequin yarn
Scissors
Hot glue and gun
2-3ft stick from your backyard
Metal ring