Start with Store bought sorbet. Allow to slightly soften...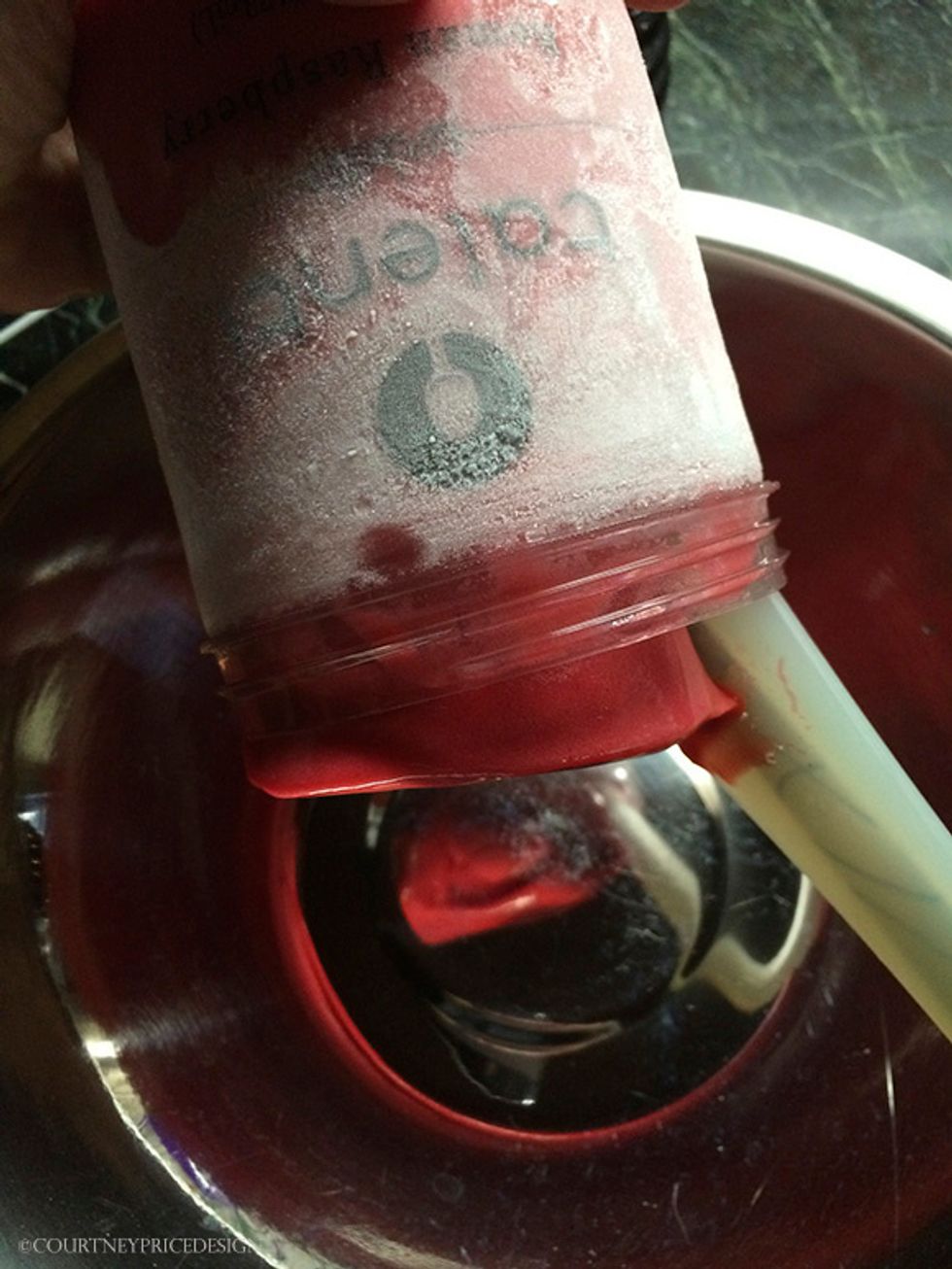 Put into a mixing bowl, keep the container.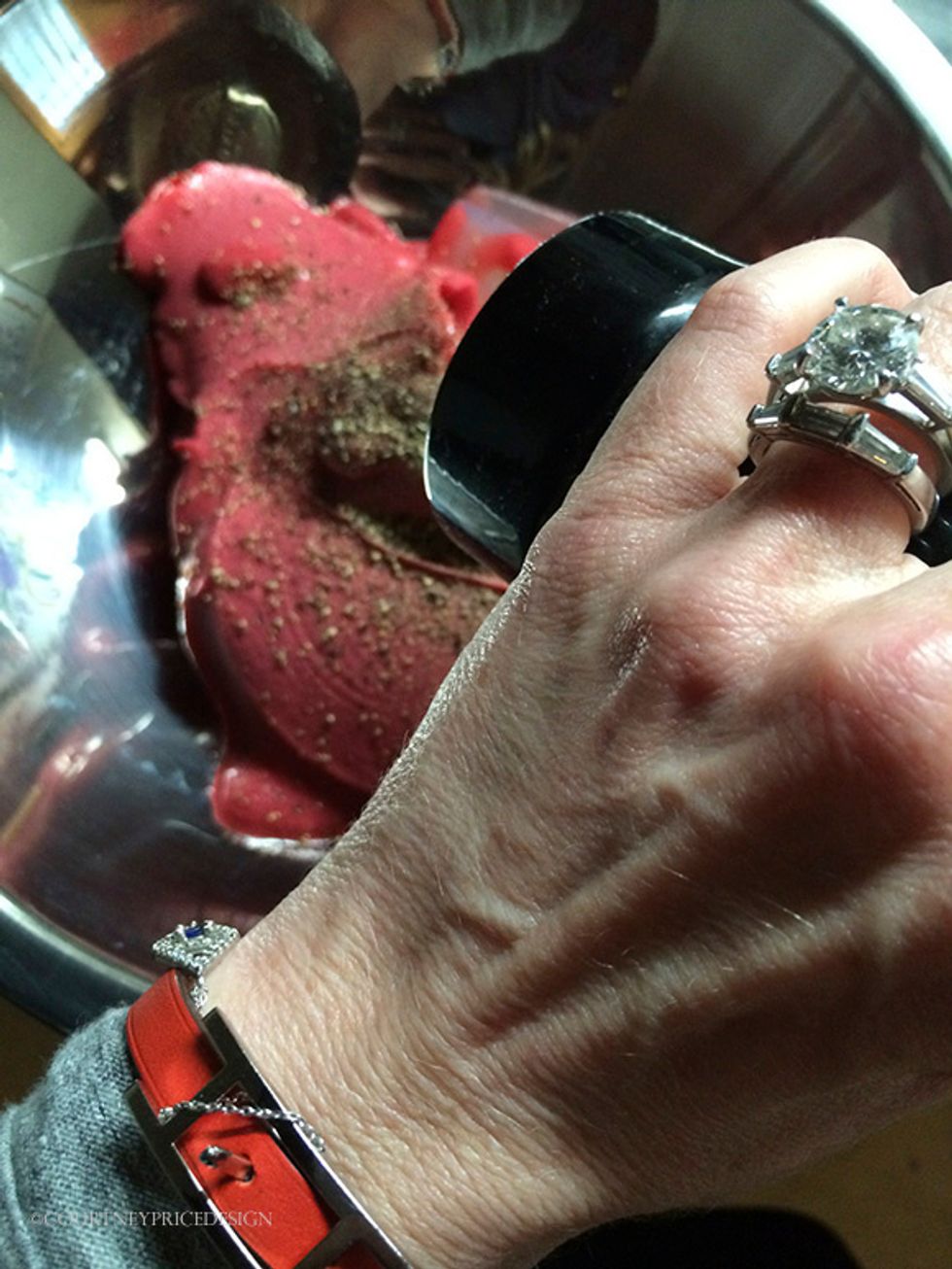 Add fresh ground pepper- 3/4 tsp (or more if you love pepper)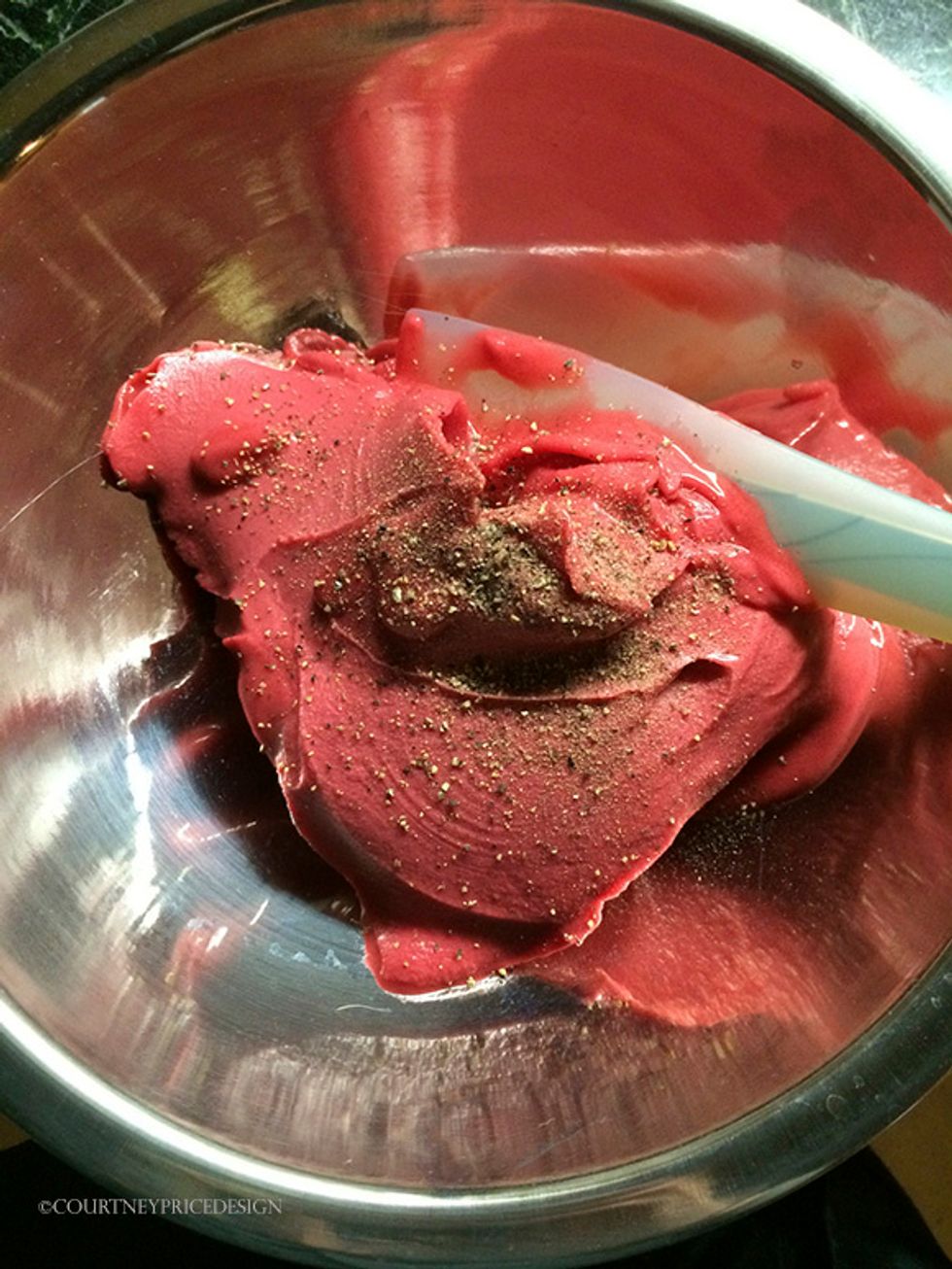 Mix thoroughly,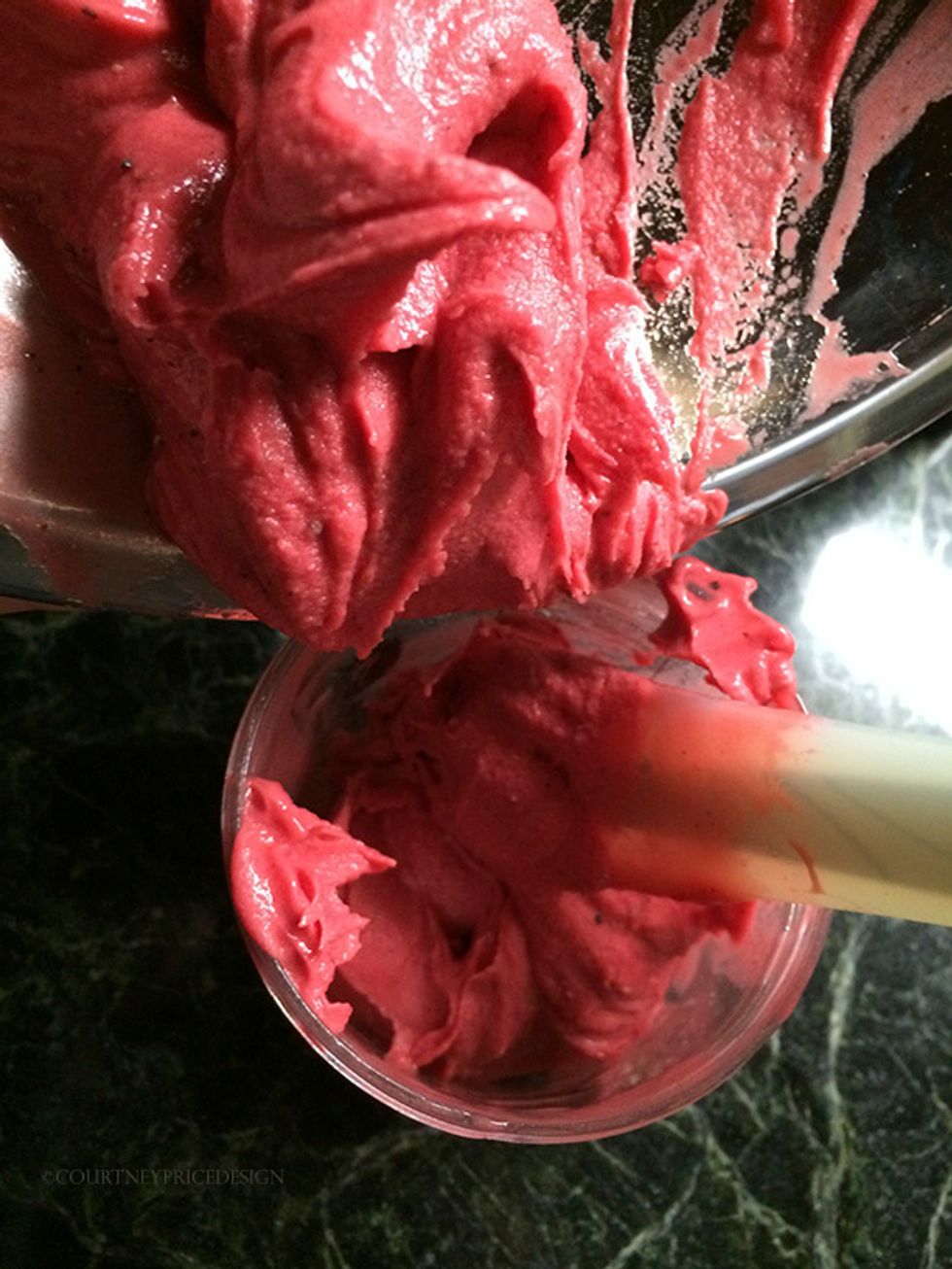 Return mixture to sorbet container, return to freezer for 2-3 hours. Or until ready to serve.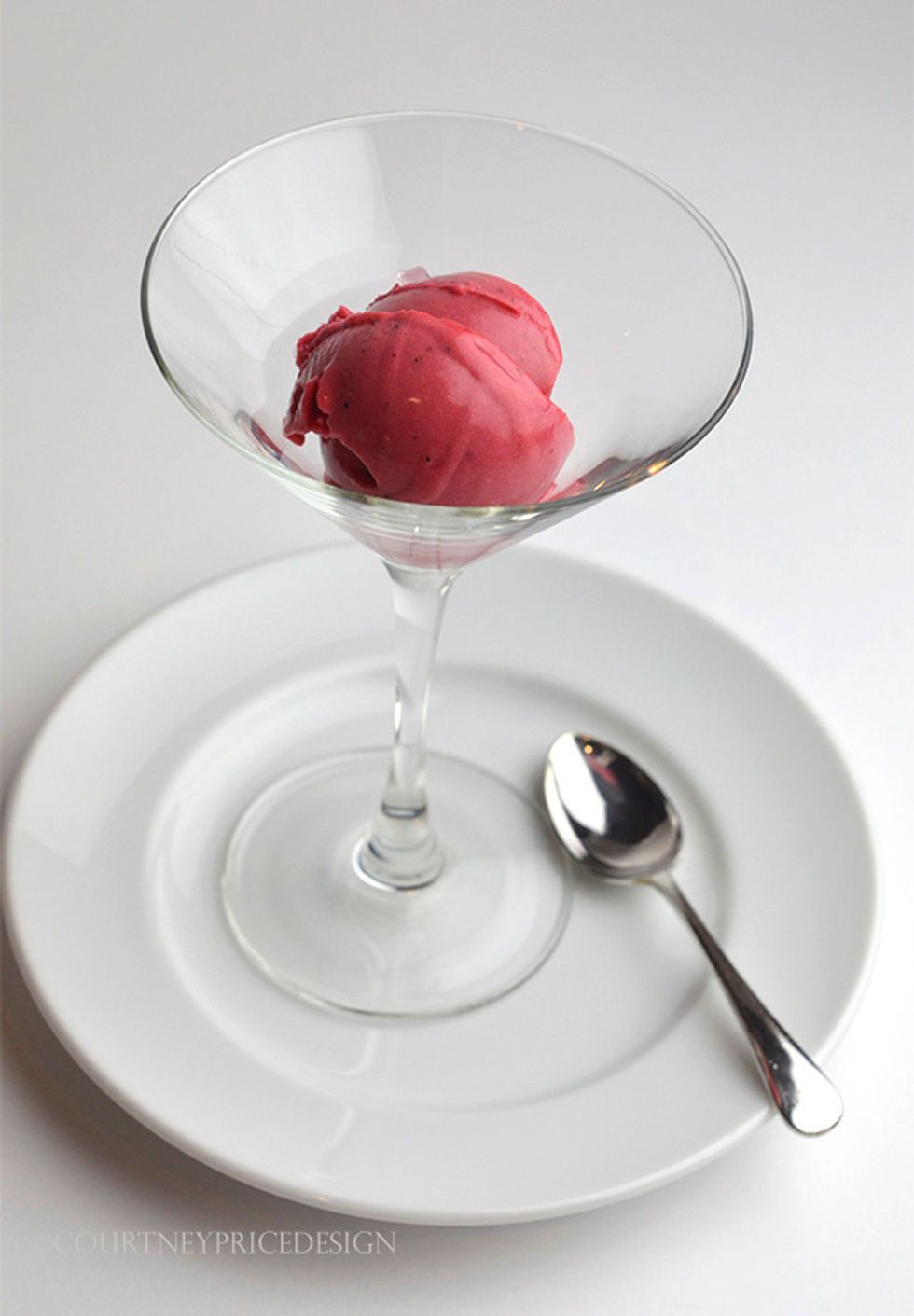 Scoop into serving dish. Small serving is best.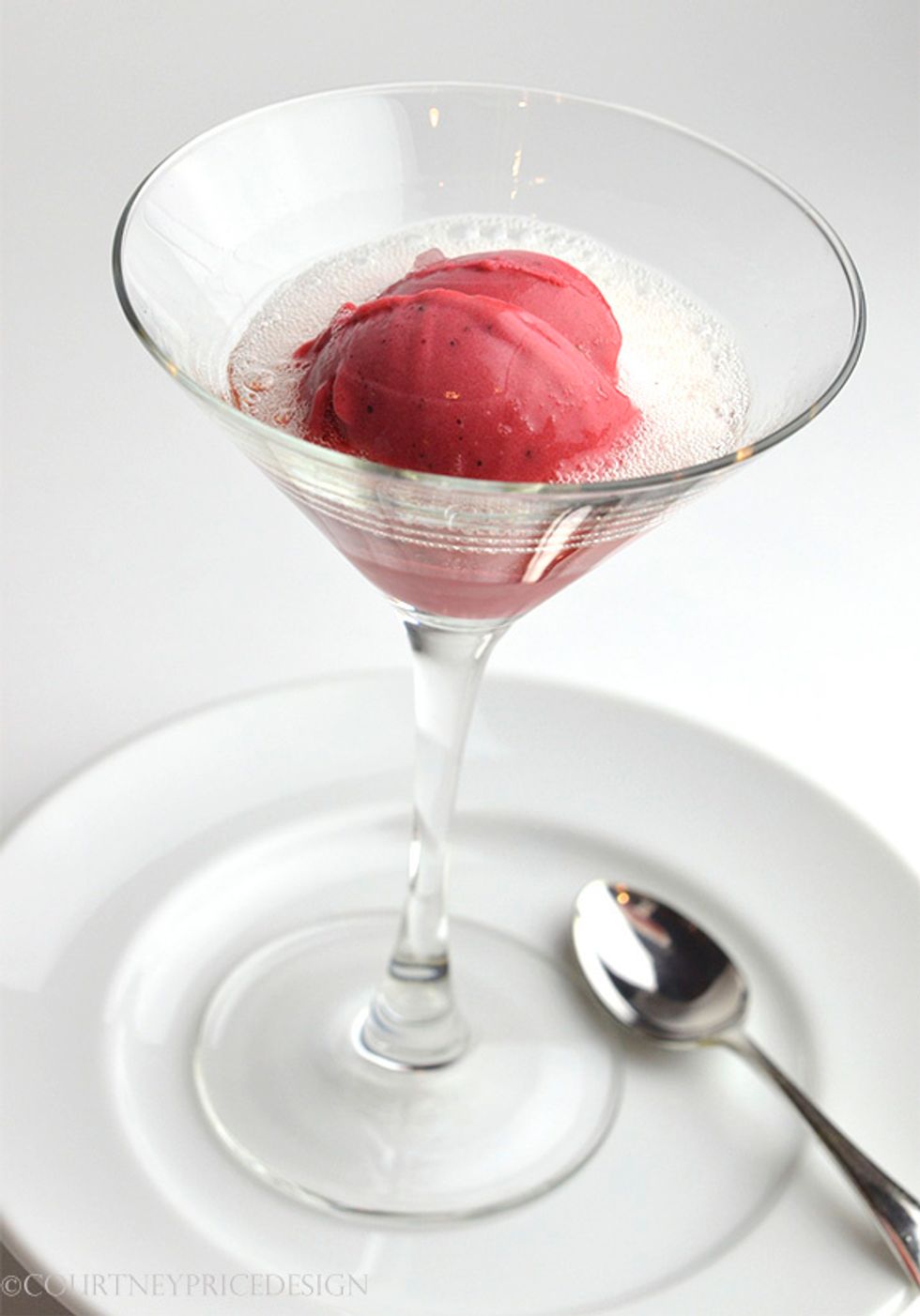 Just as you are serving, pour a little bubbly over the scoop of sorbet. Enjoy!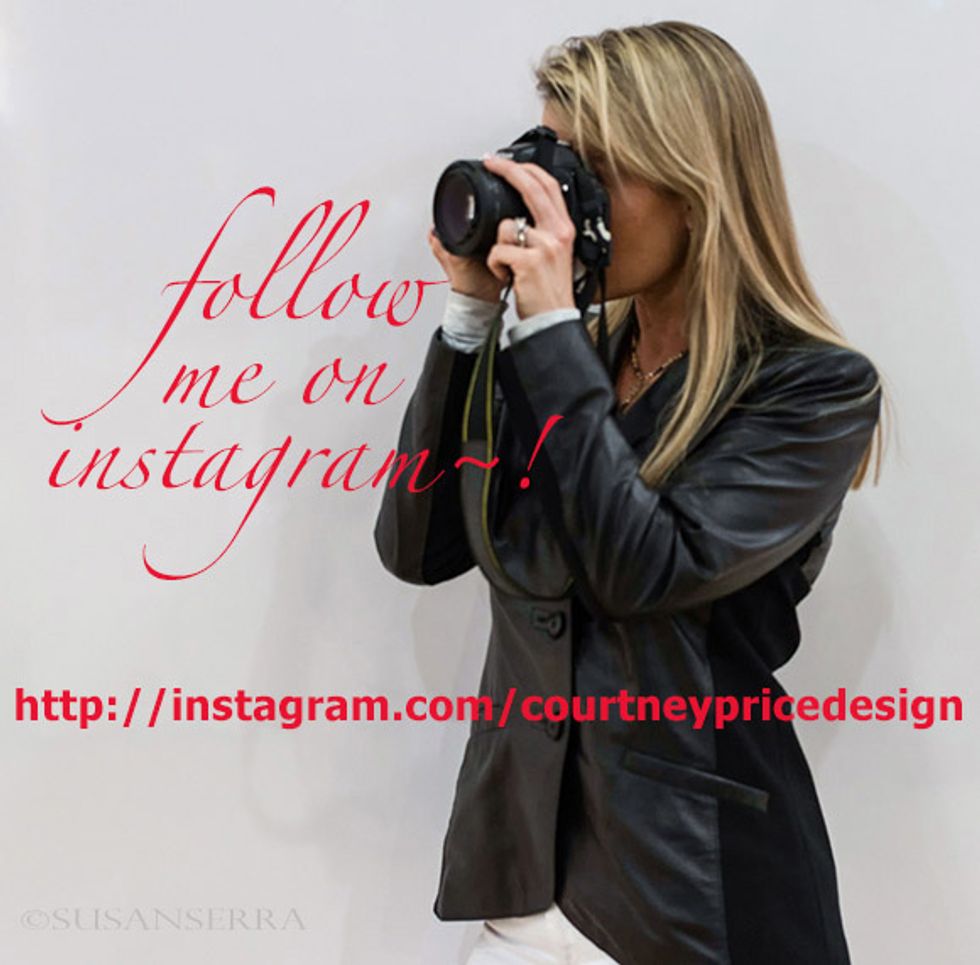 Follow me on Instagram -Courtney Price Design and come check out the site for more great recipes- www.CourtneyPrice.com
1.0pt Raspberry Sorbet
1.0 bottle Champagne/Prosecco
3/4tsp Fresh Ground Pepper
Courtney Price
New Media| HuffPost | Lifestyle |Tech | Instagram: http://t.co/HCVaEvcdy4 Pinterest: http://t.co/y0iyv3e8kK Facebook:https://t.co/pbxfz1mpnB