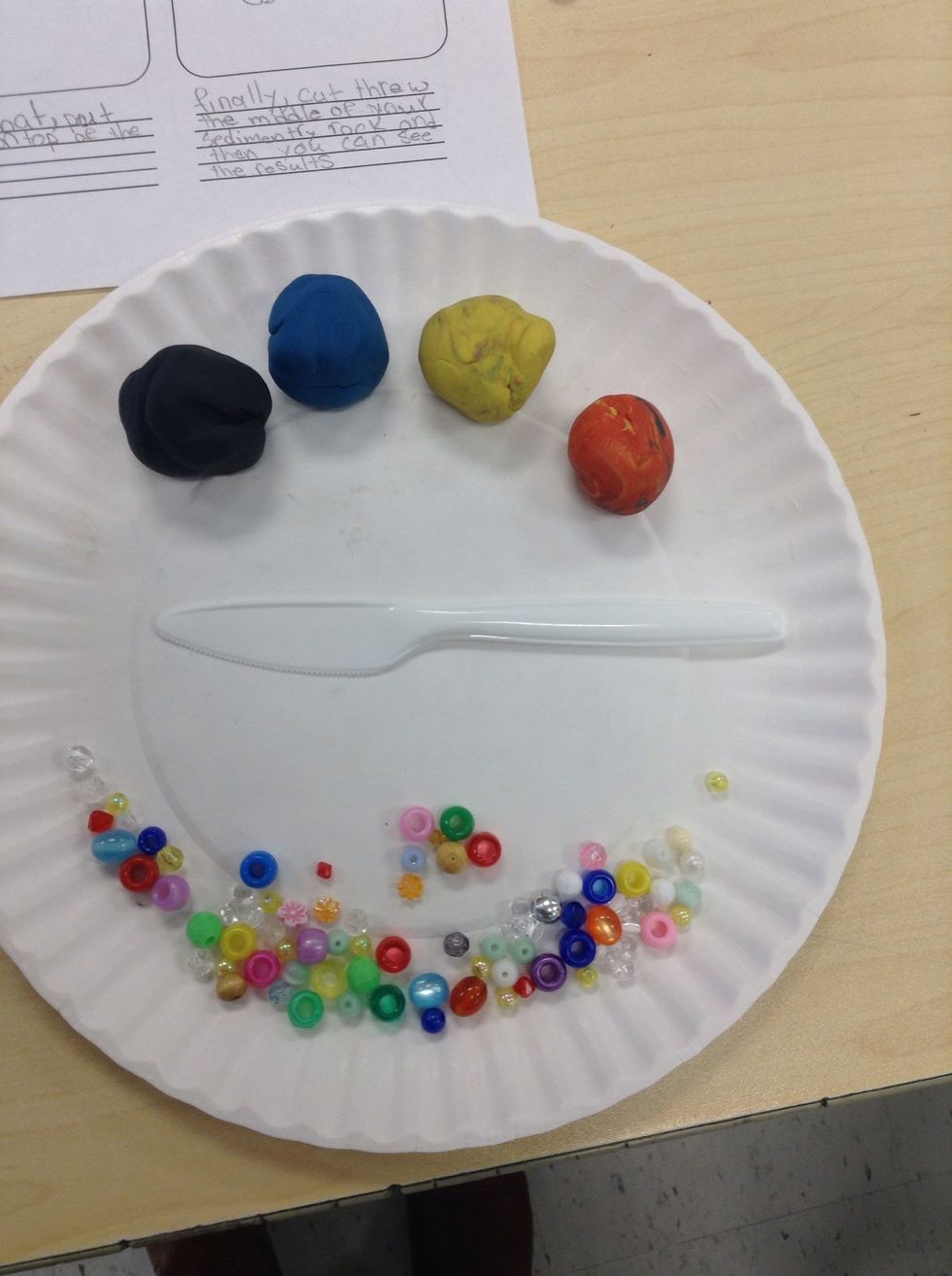 First,role the plaster one into balls and get your beads and knife ready.
Then,flatten the four plaster one balls.Make sure that they are fully flat.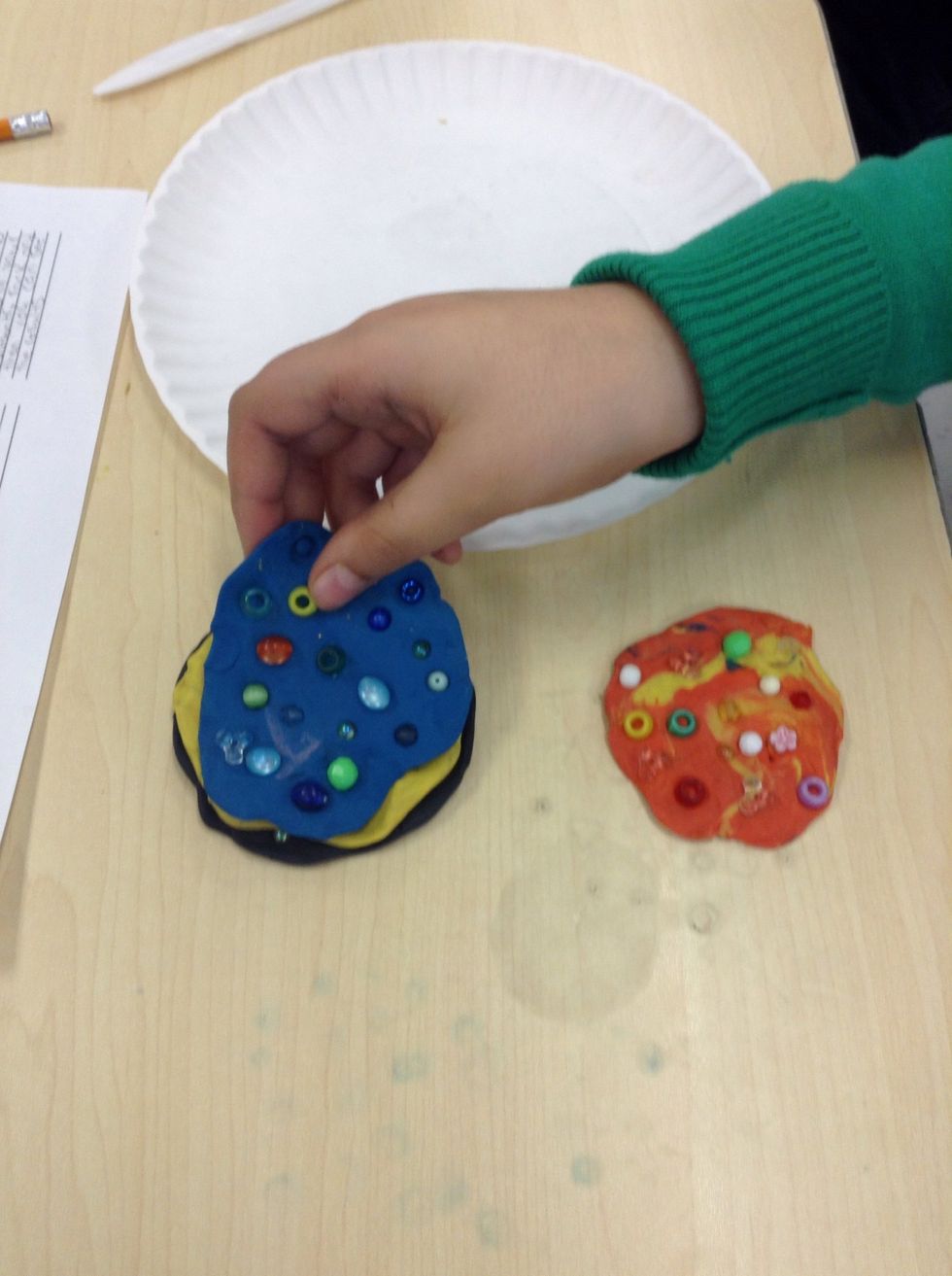 Next,add beads to the top of the plastercine that you flattened.Then layer them.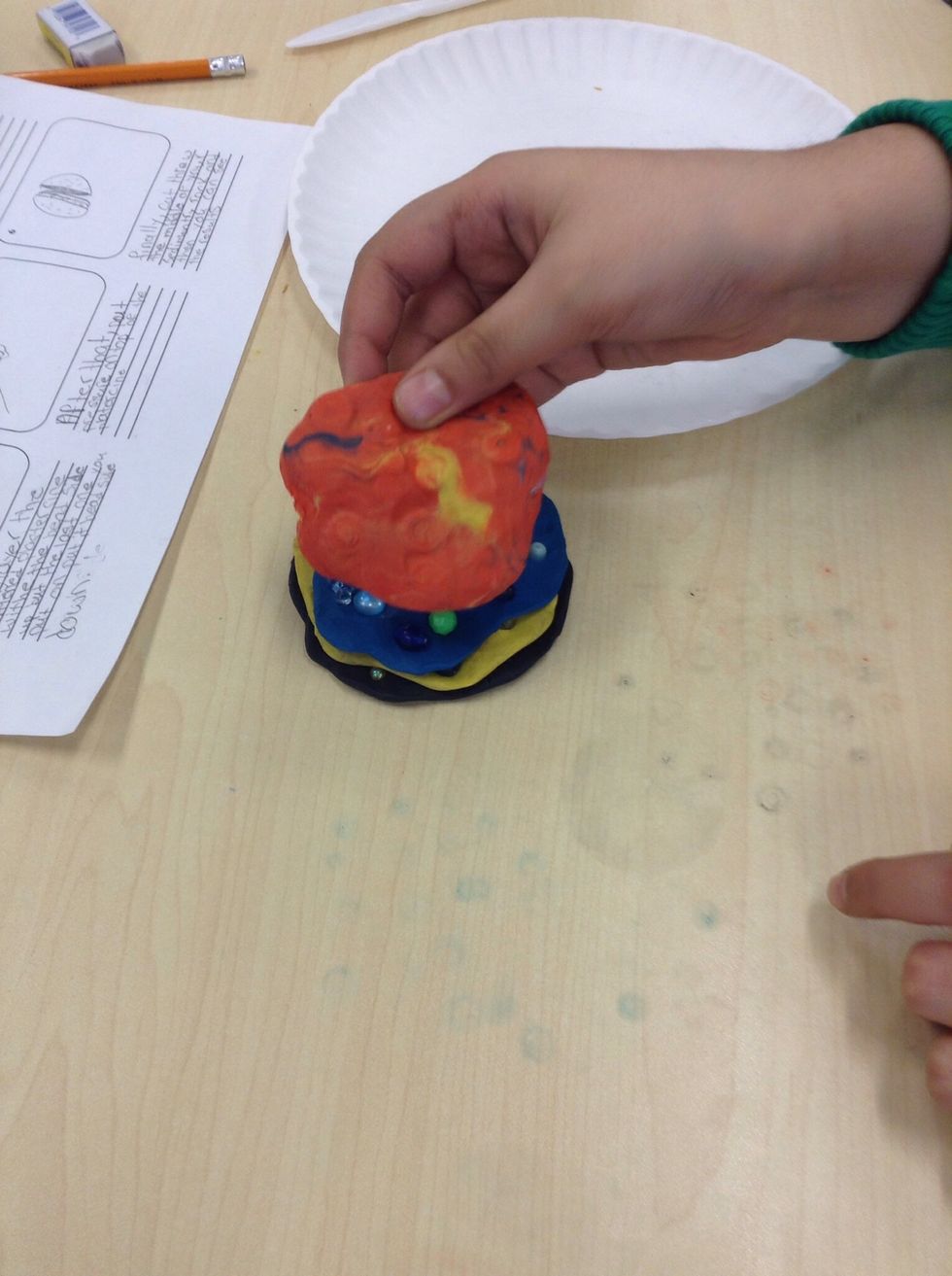 Remember to put the last one bead side down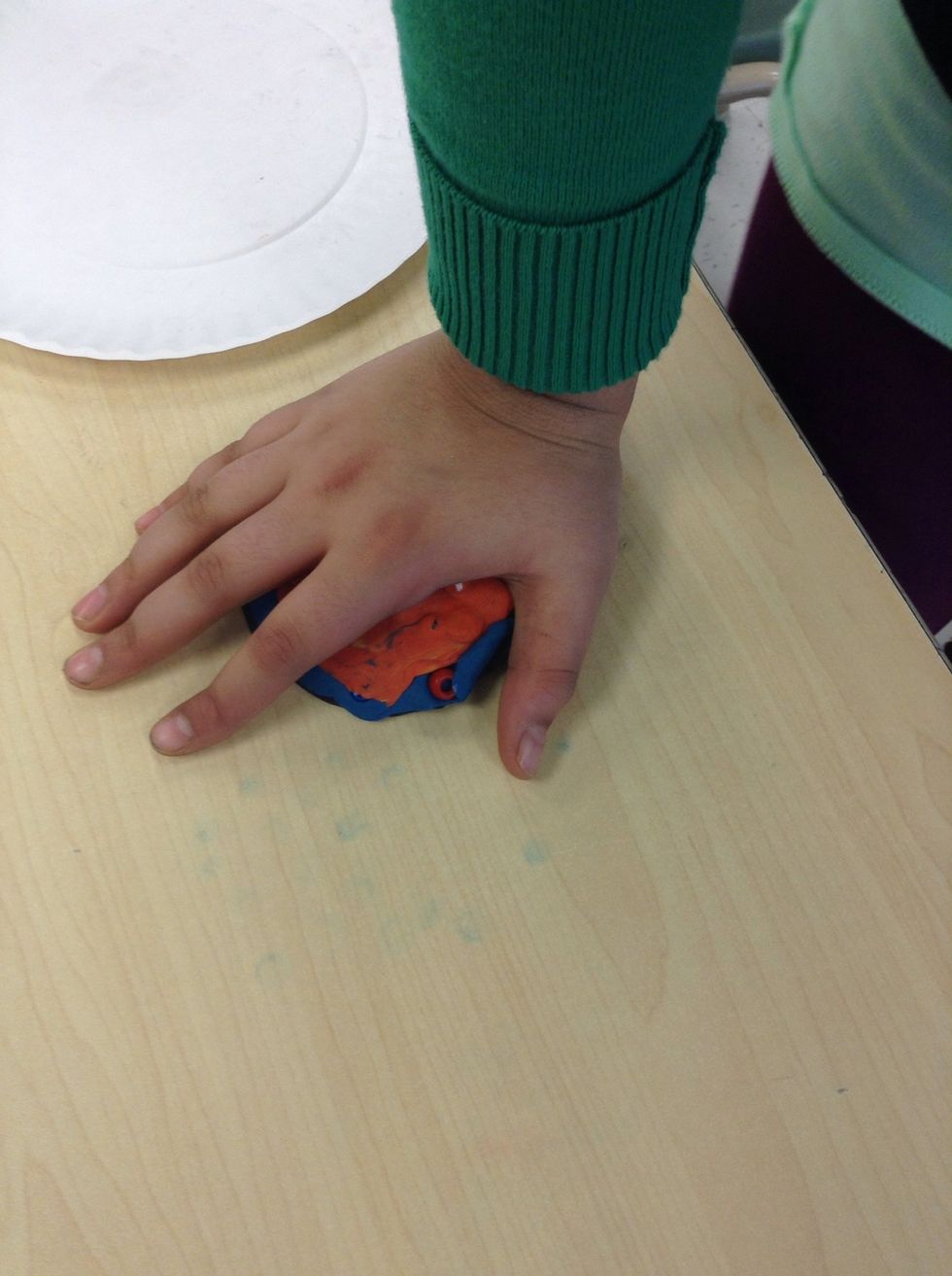 Put a lot of pressure on top of your sedimentary rock.
After that,cut threw you rock.
ENJOY!!!
Gather all the materials
-plastercine
-beads
-plastic knife
-plate