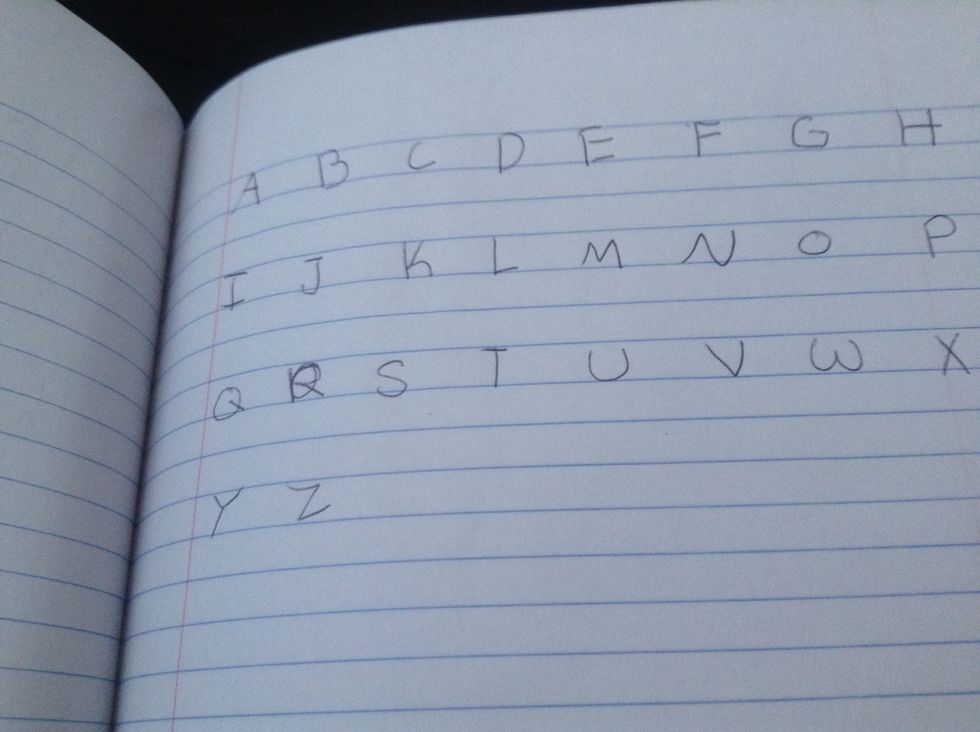 Start by writing all of the letters of the alphabet in order on a sheet of paper.
Now you will need to decide what you want to use for your code. Numbers or symbols. I will be using numbers.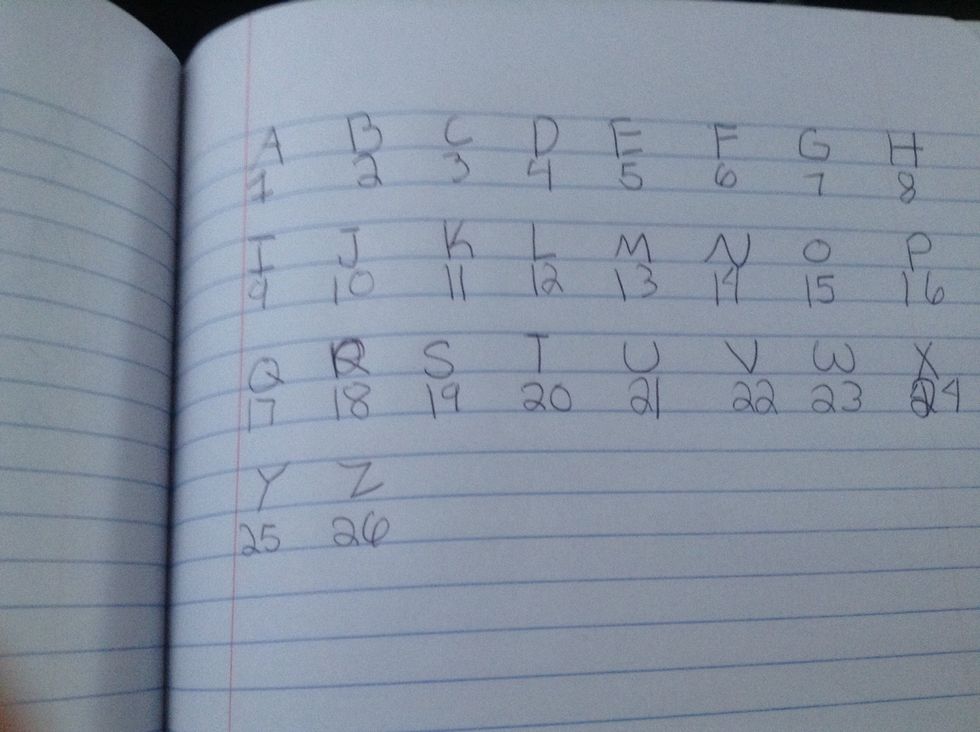 Now write your numbers/symbols under or next to your letters.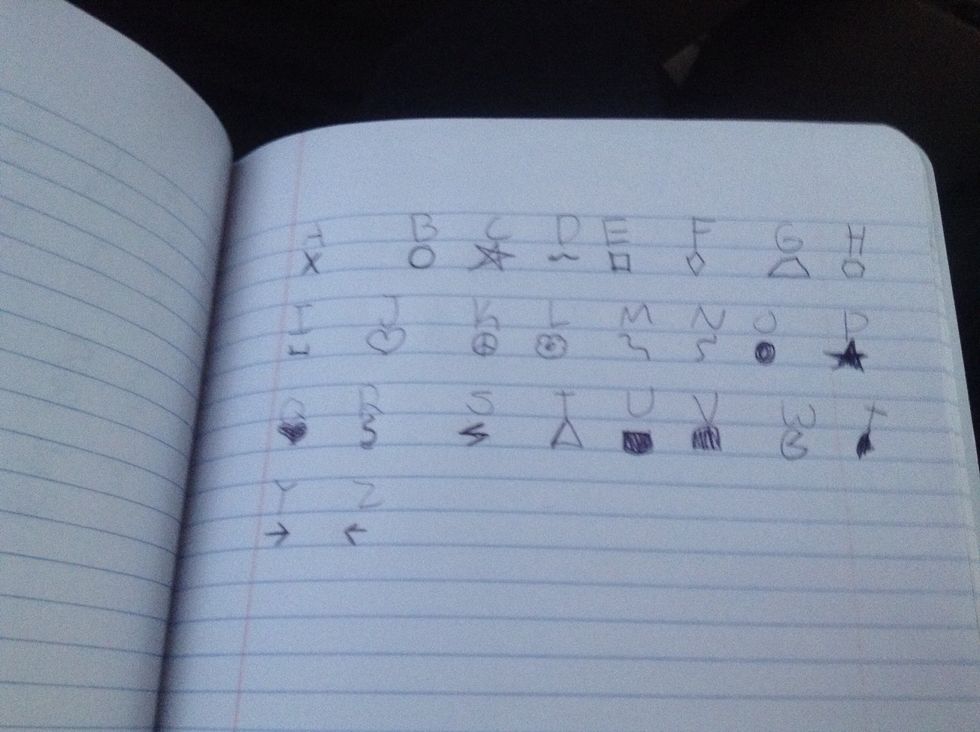 Here is an example using symbols. (Sorry about the bad pic)
:) THE END!!!