How to make a scrumptious supercharged breakfast smoothie
Make a Scrumptious Supercharged Breakfast Smoothie
38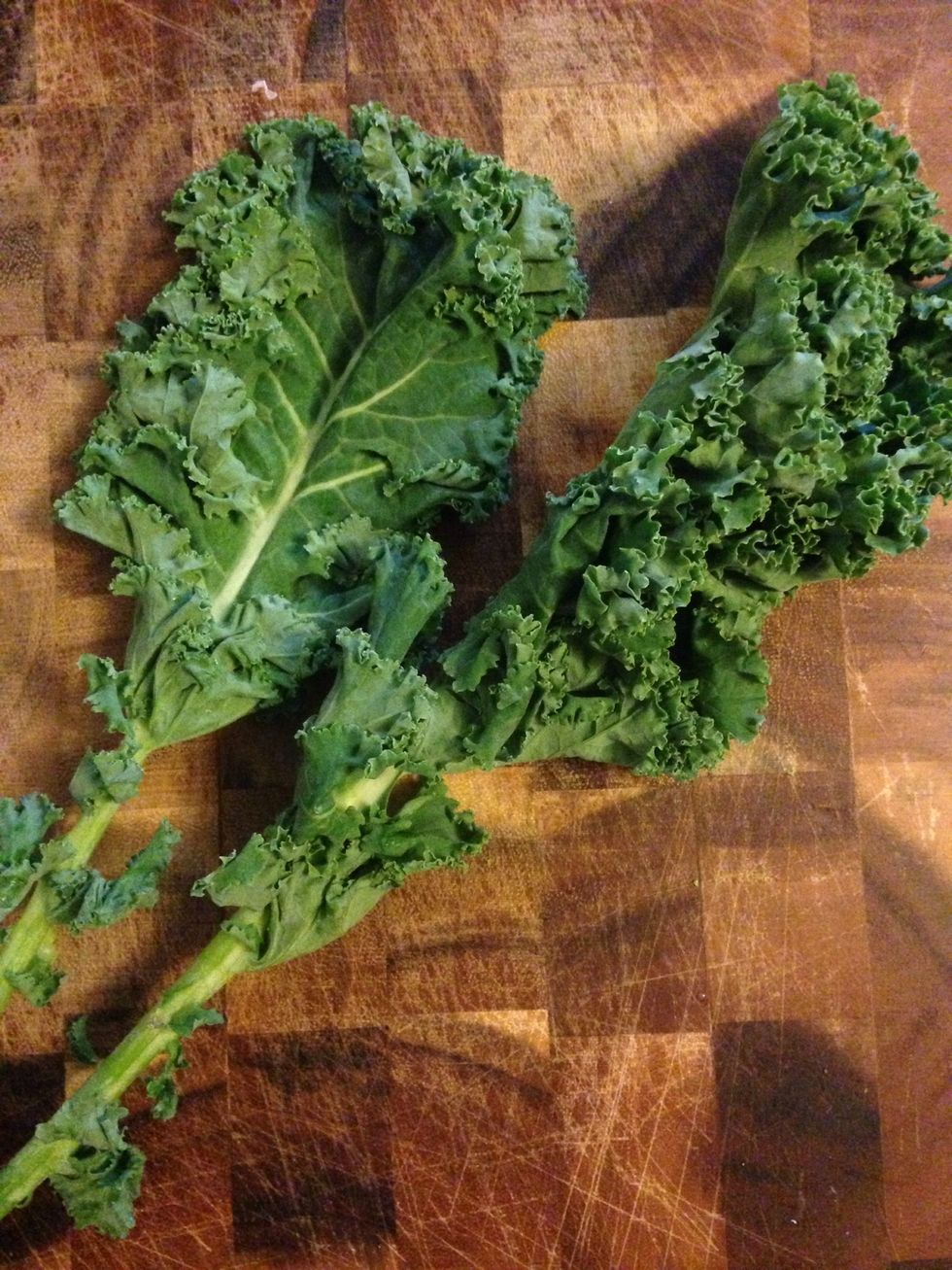 Select a couple leaves of kale. Remove and discard the woody ribs and toss the leaves into a colander or salad spinner basket.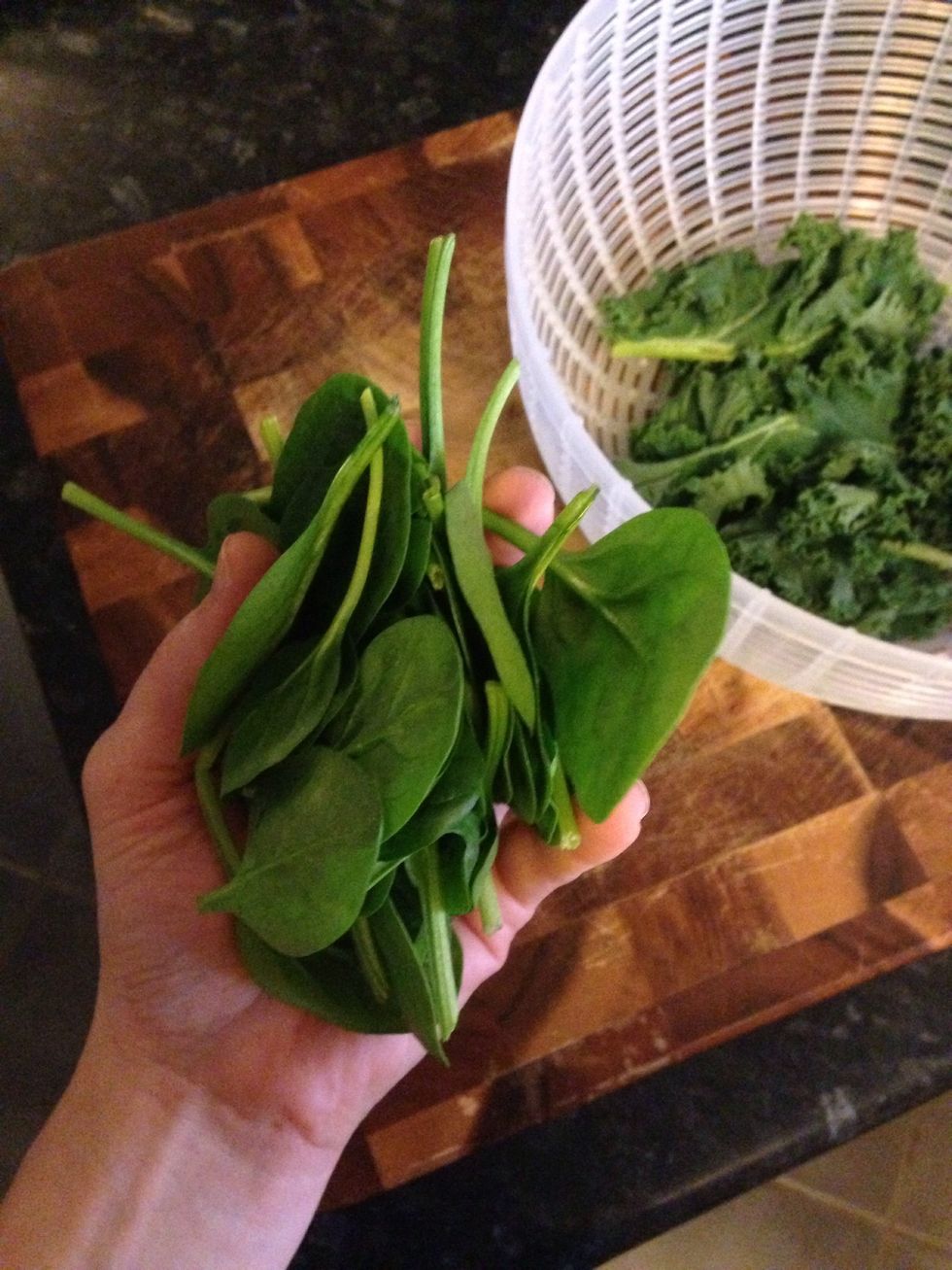 Grab a handful of baby spinach and toss into your colander or basket with the kale.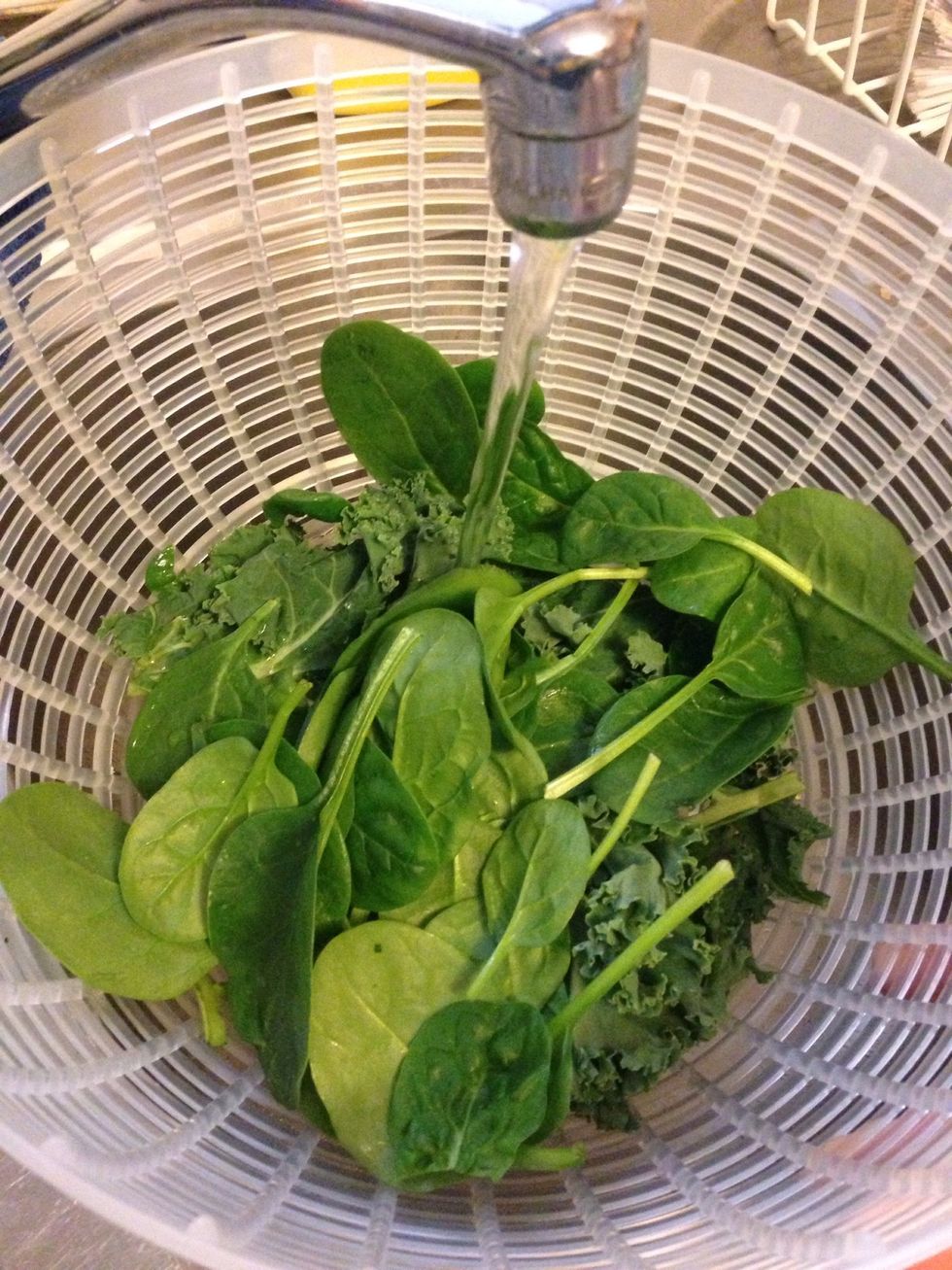 Give your greens a good rinse. No one wants grit in her smoothie!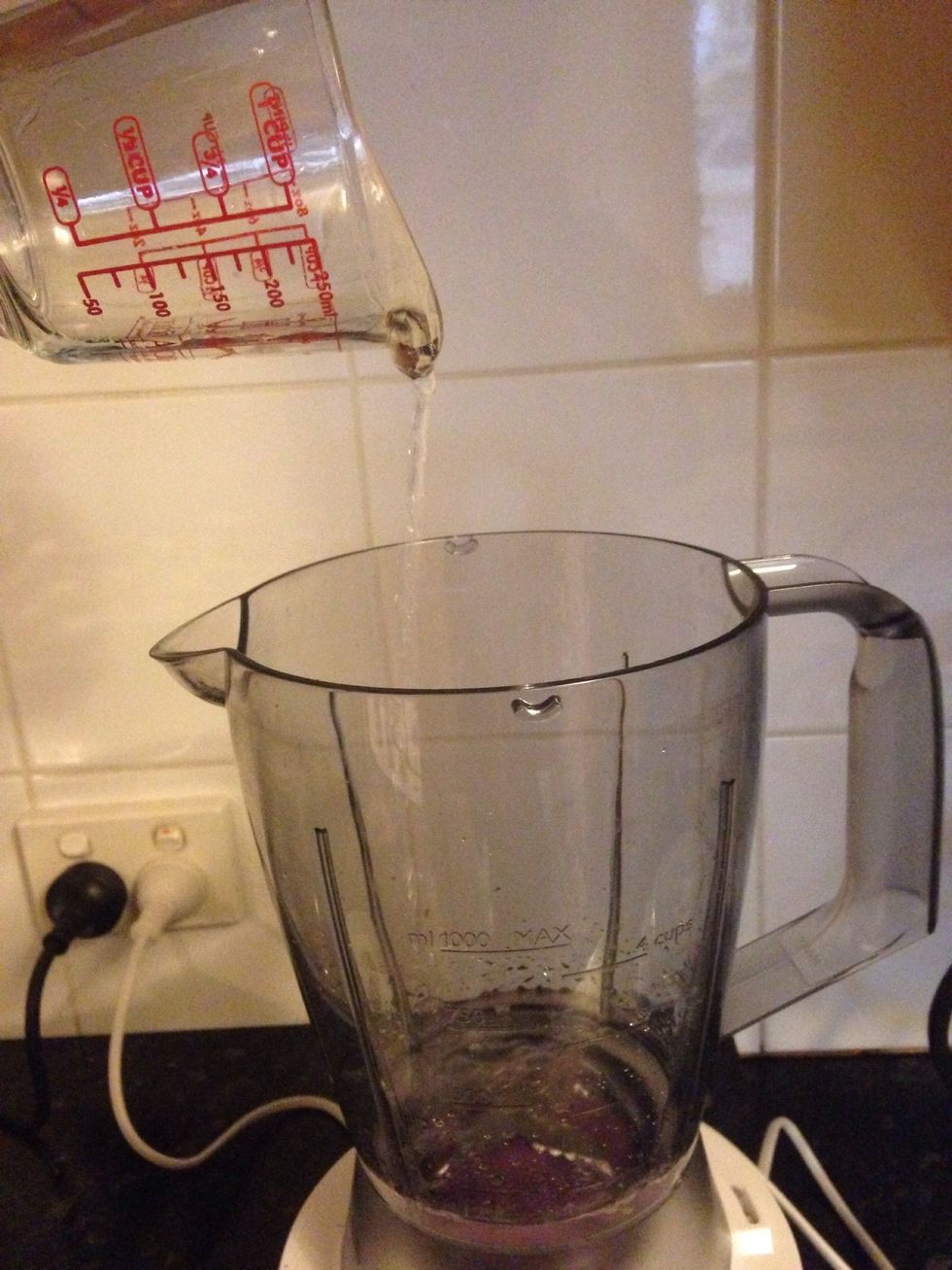 Add 1/3 cup of water or coconut water to your blender. For a creamier result skip this step and double the milk in Step 5.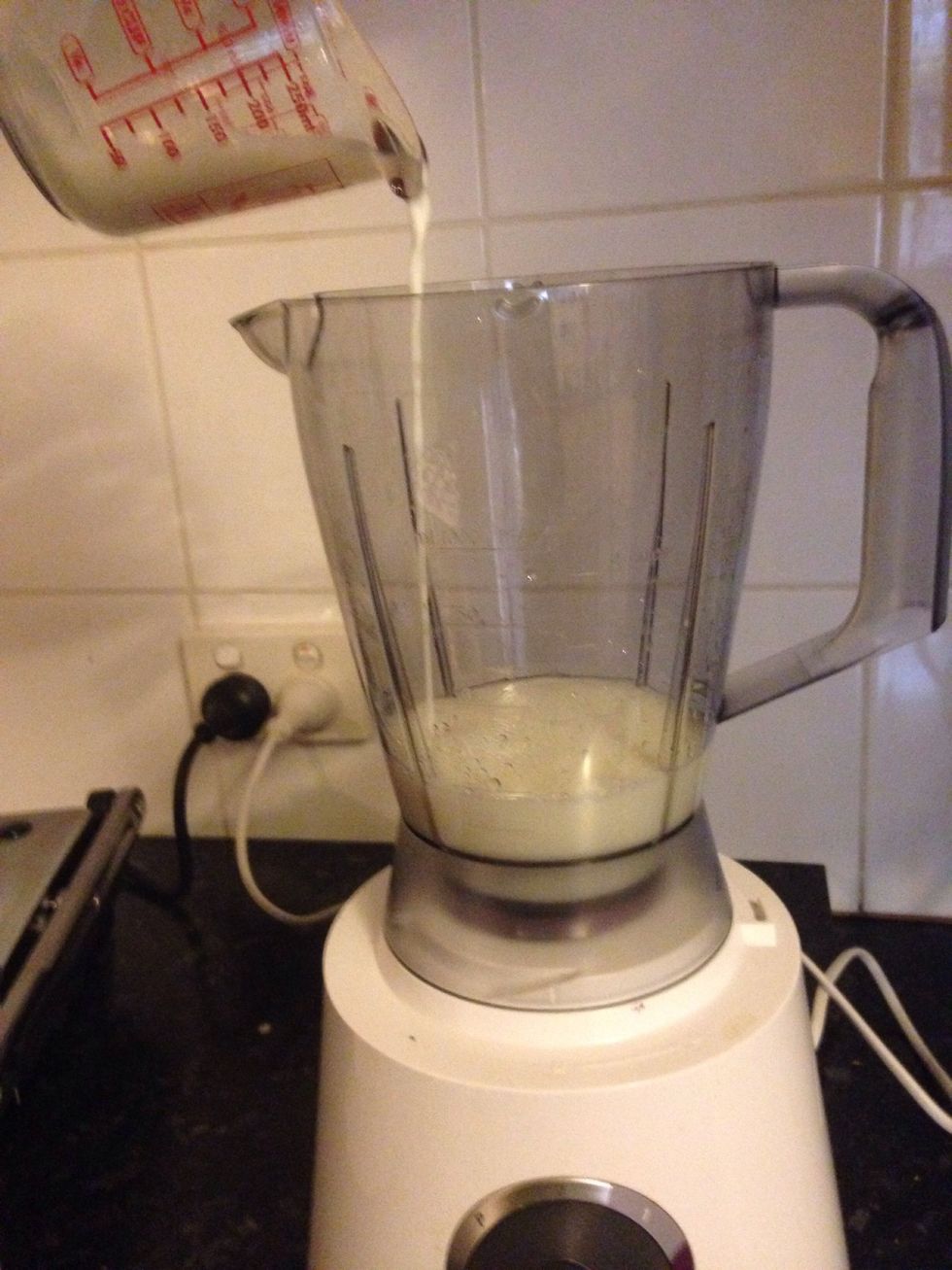 Add 1/3 cup of milk or milk alternative (almond milk works great here) to your blender.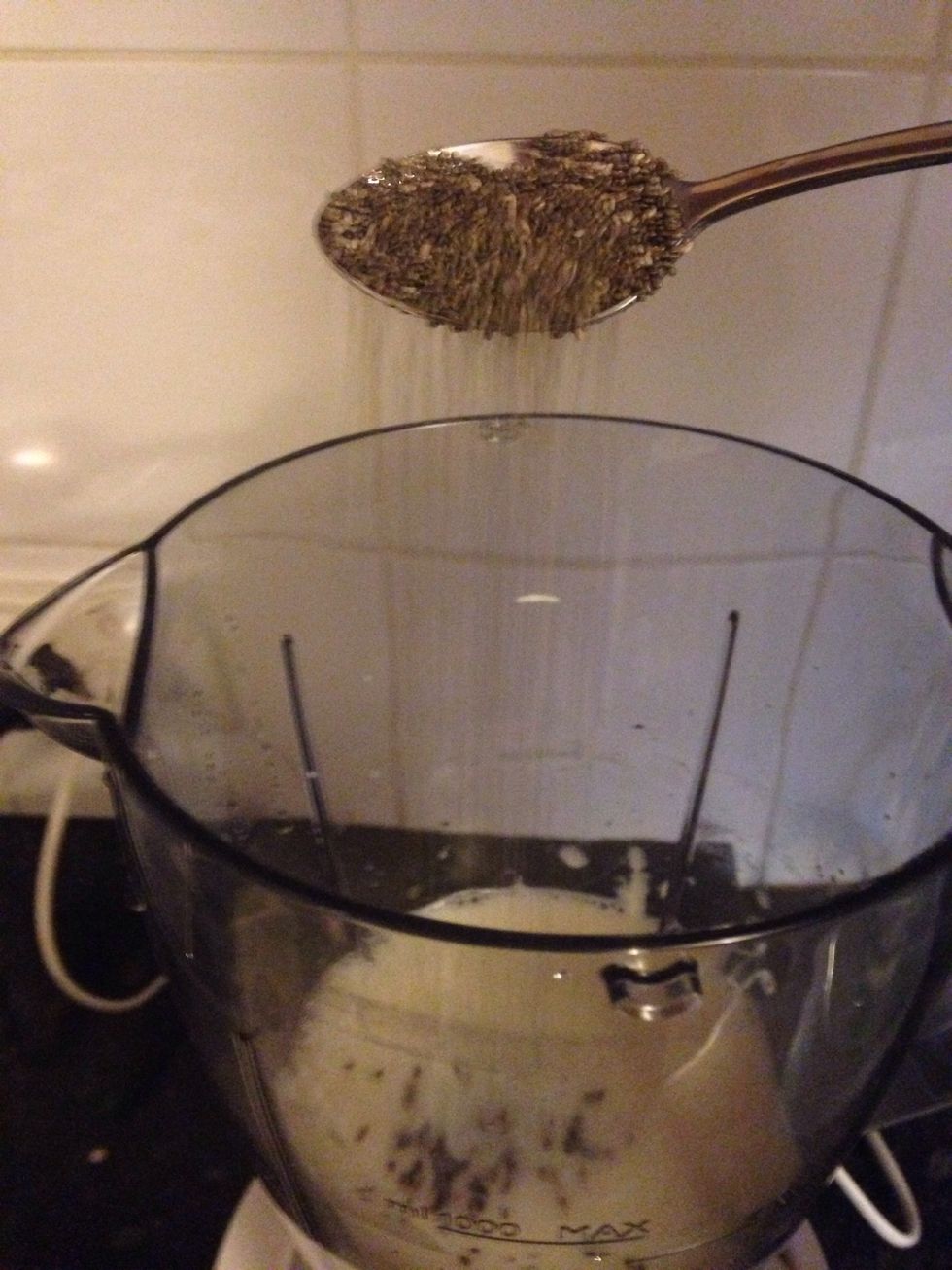 Drop in a teaspoon of chia seeds. Adding these early allows them to soften and become gelatinous.
Sprinkle in a few dried goji berries for a tangy antioxidant boost.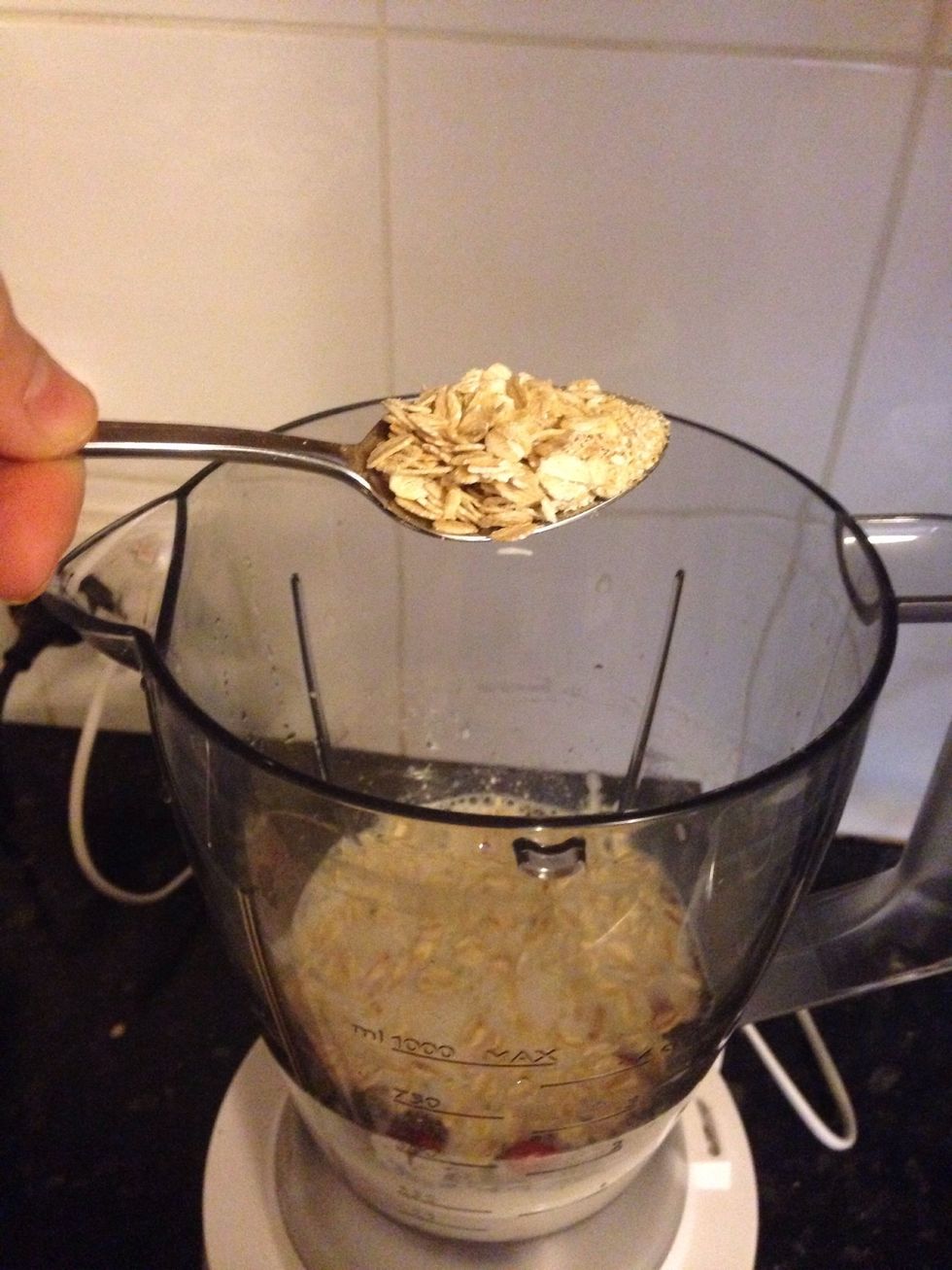 Add 2-3 heaped teaspoons of rolled oats for added fiber and substance.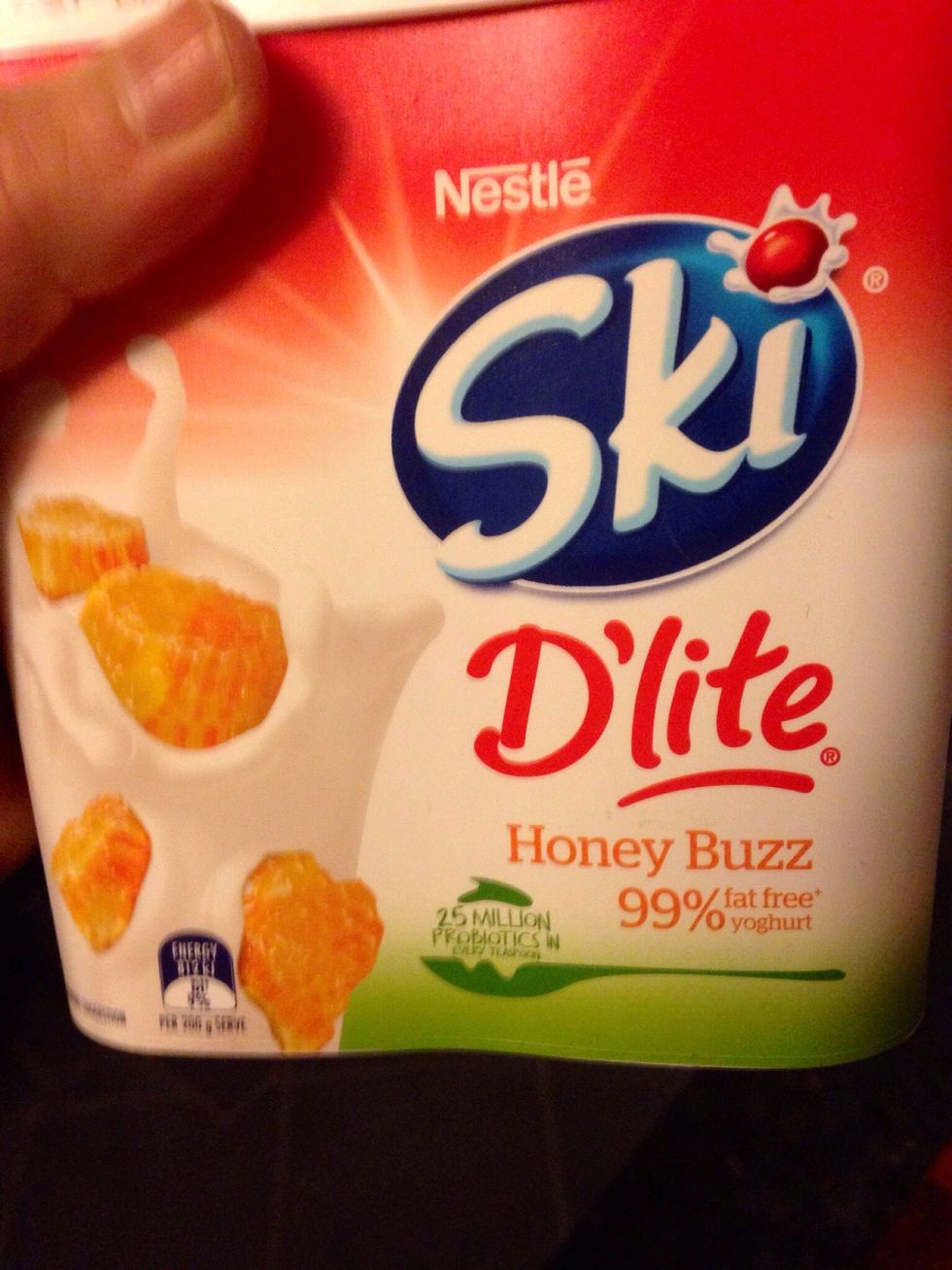 Add 2-3 spoonfuls of your yoghurt of choice. I love this honey flavored yoghurt but vanilla yoghurt works too,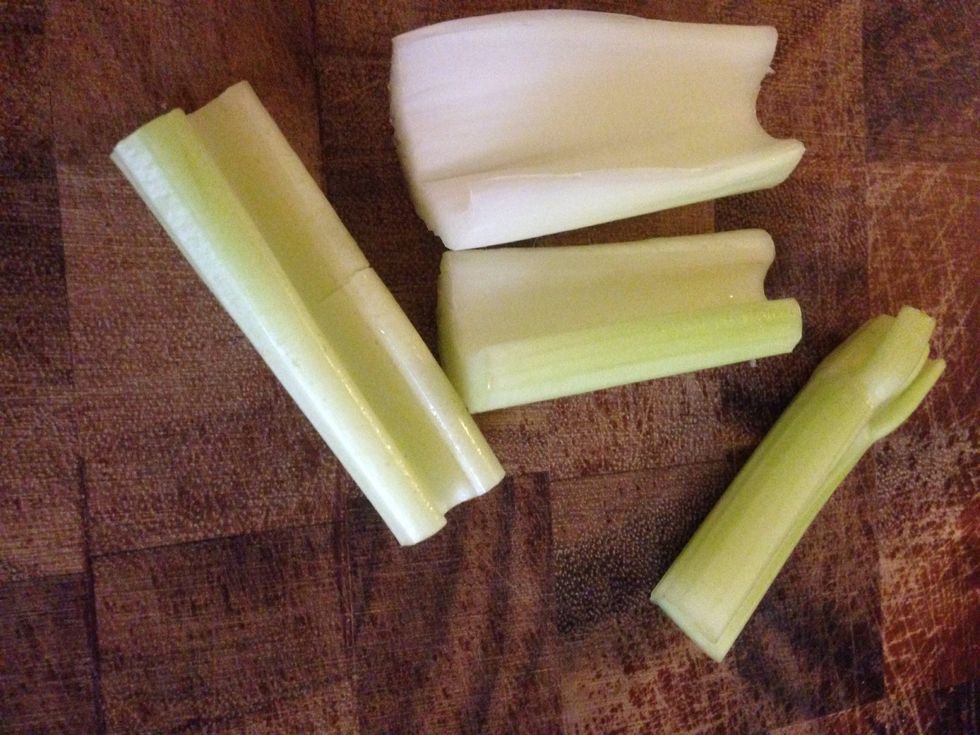 Cut a stalk of celery into 4-5 blender-friendly pieces.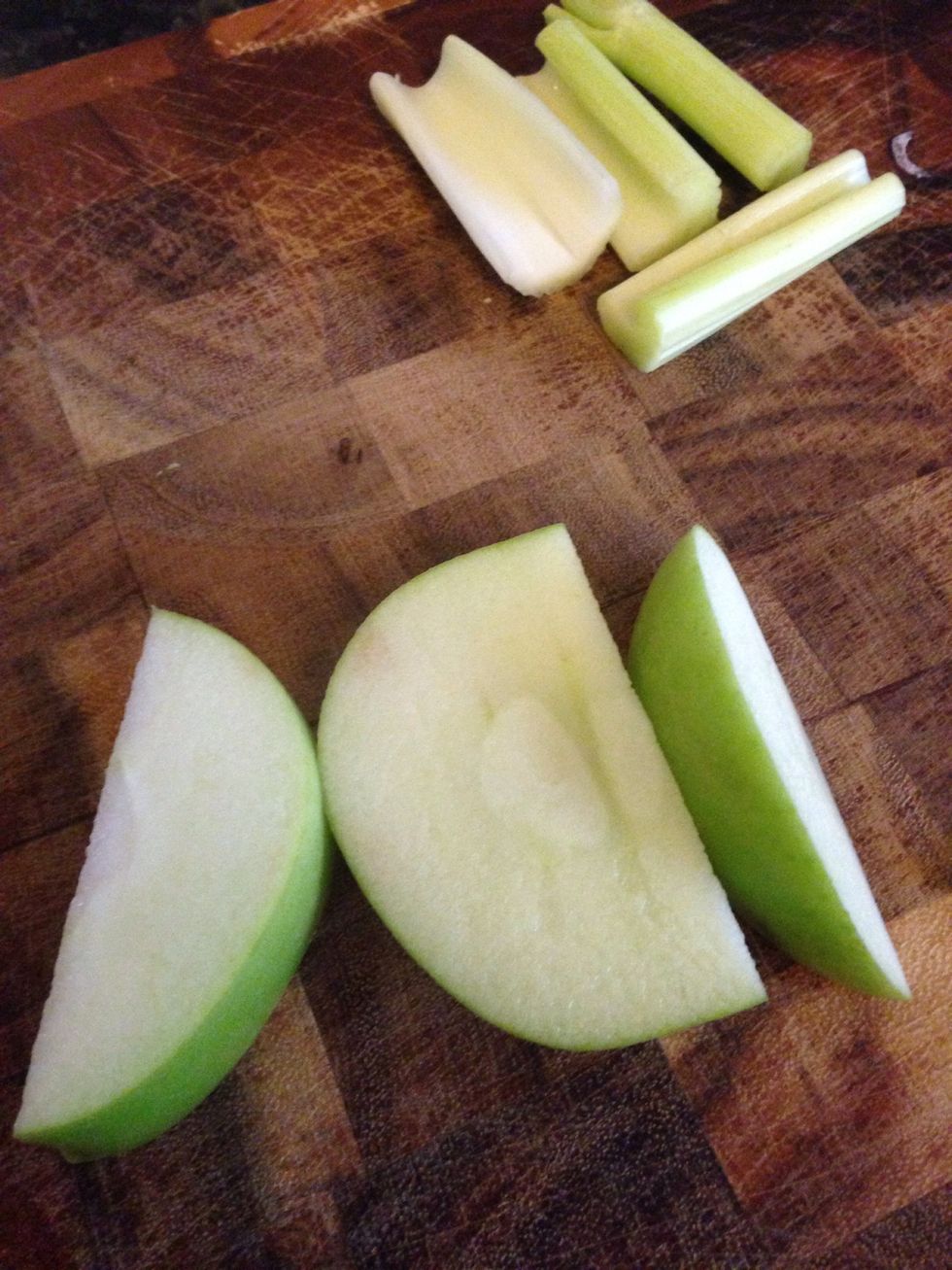 Roughly slice a green apple. Set aside 1/3 to 1/2 for your smoothie and refrigerate the rest for a snack or tomorrow's smoothie!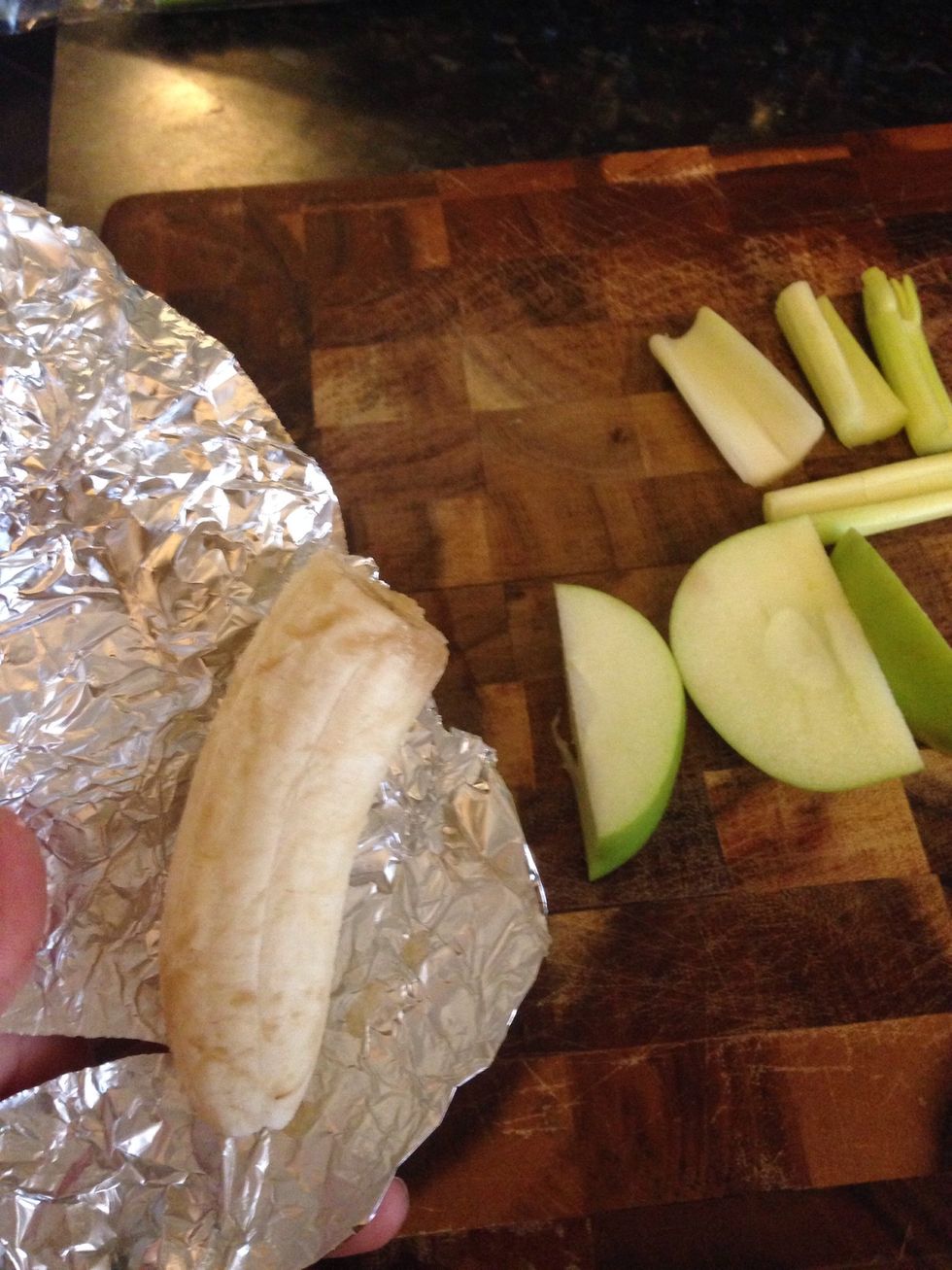 Remove and unwrap 1/2 of a frozen banana from the freezer. If you don't have frozen bananas a fresh one will work - just add extra ice later...
Make sure you've got a few ice cubes handy.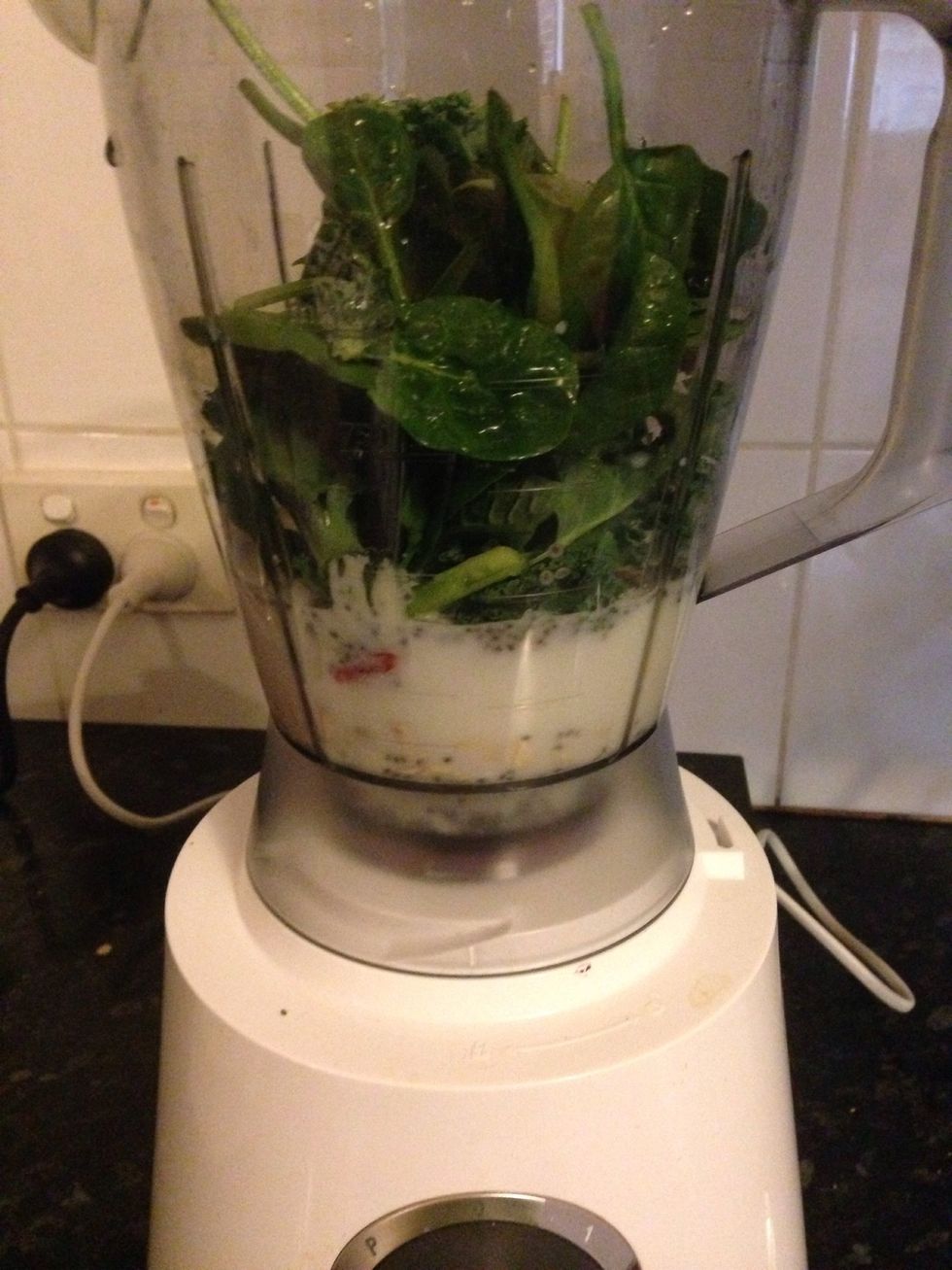 Place your washed greens into the blender.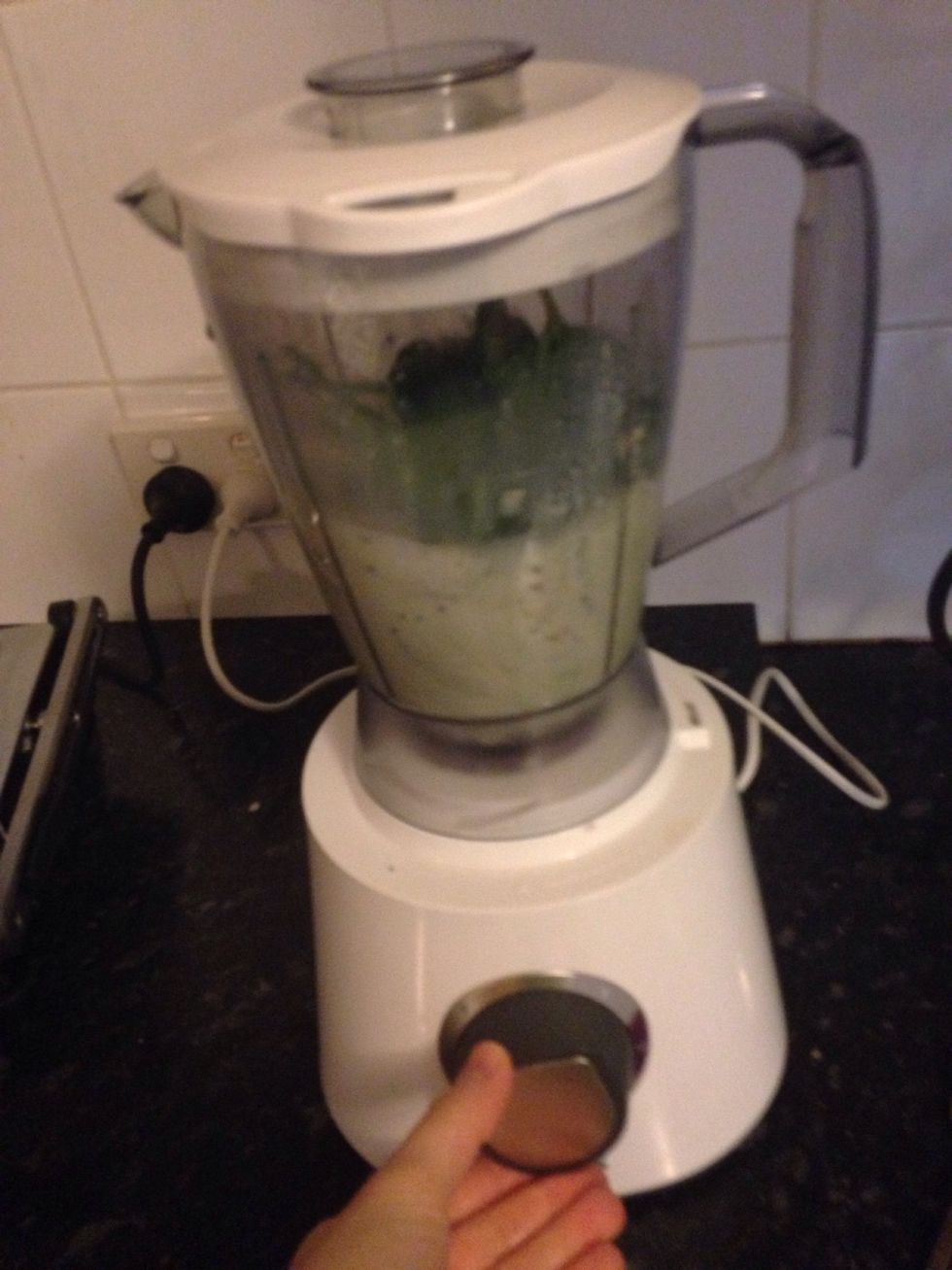 After making sure the lid is securely in place, start your blender on a low setting.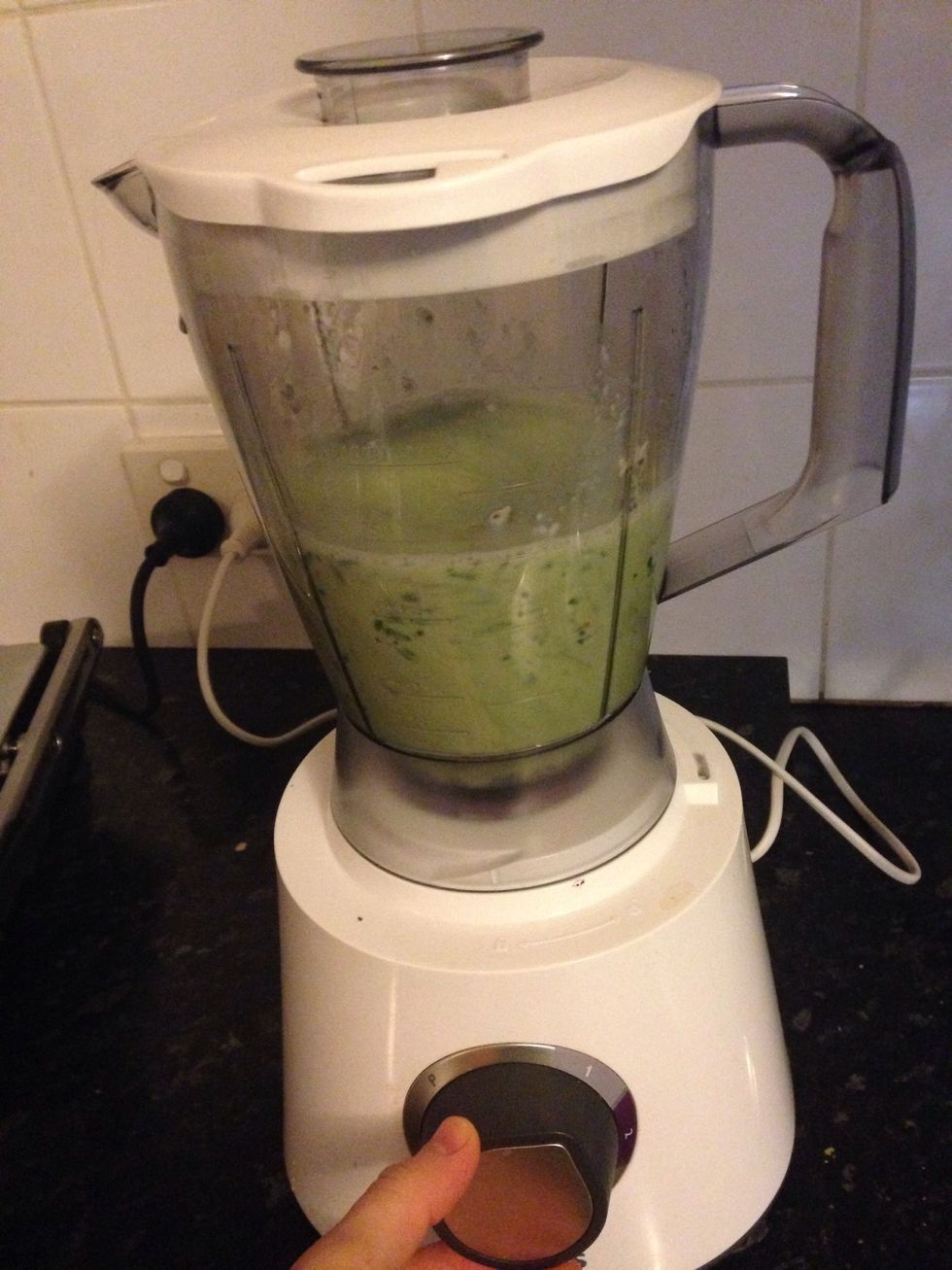 Check that the leaves are being blended. If not, try pulsing your blender or add a bit more liquid. Then...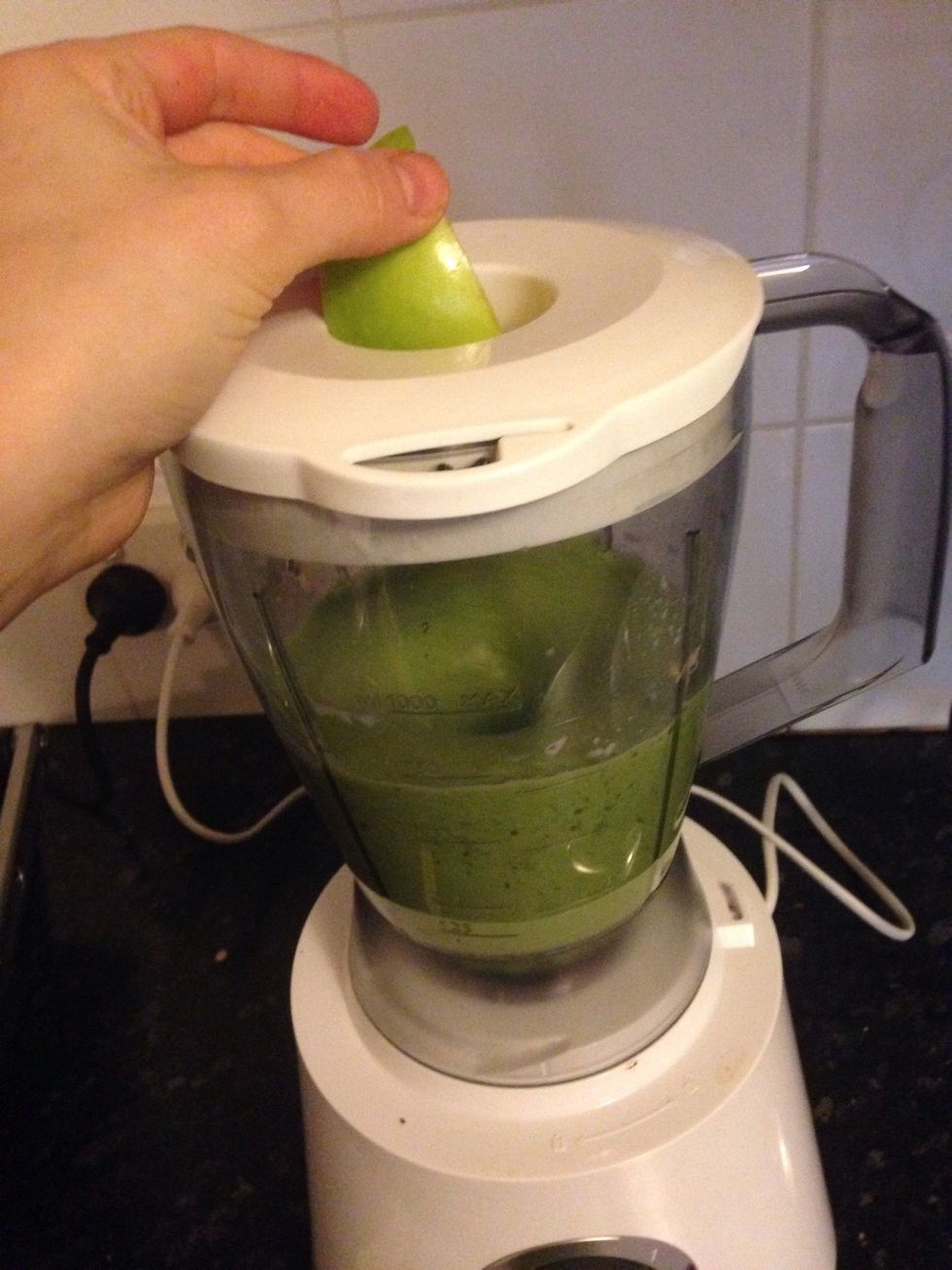 Remove the filler cap and add your apple pieces,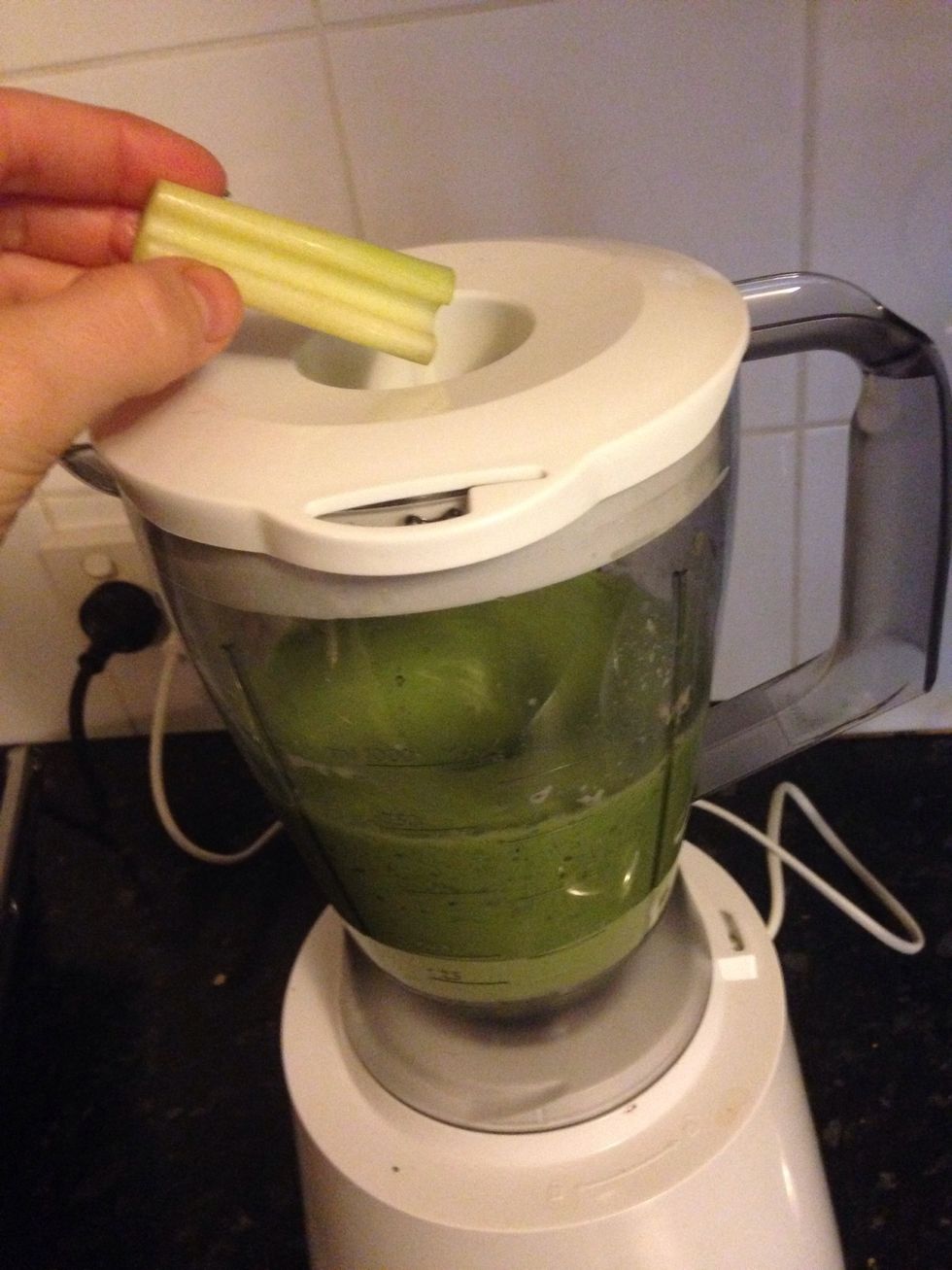 celery pieces,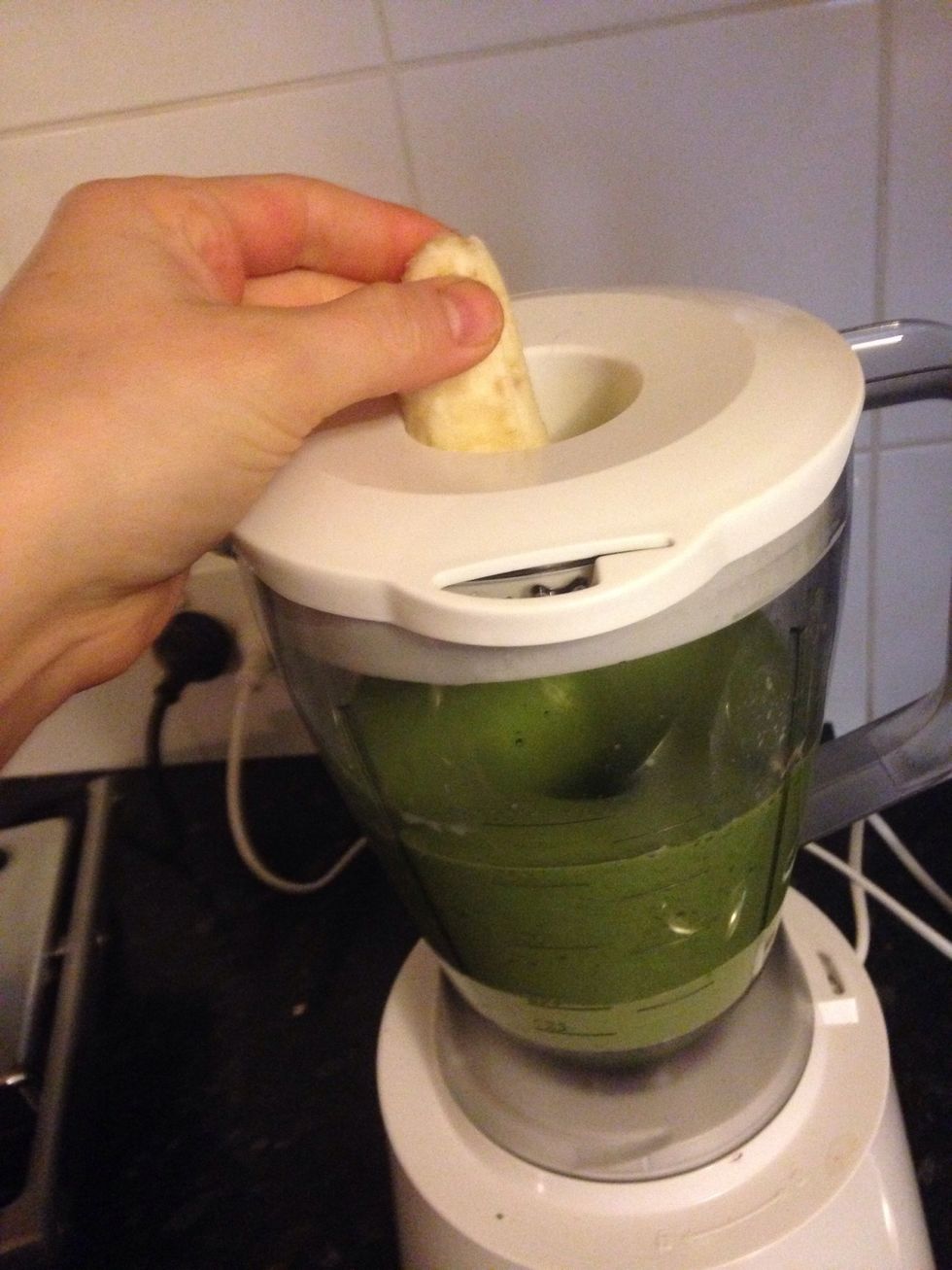 banana,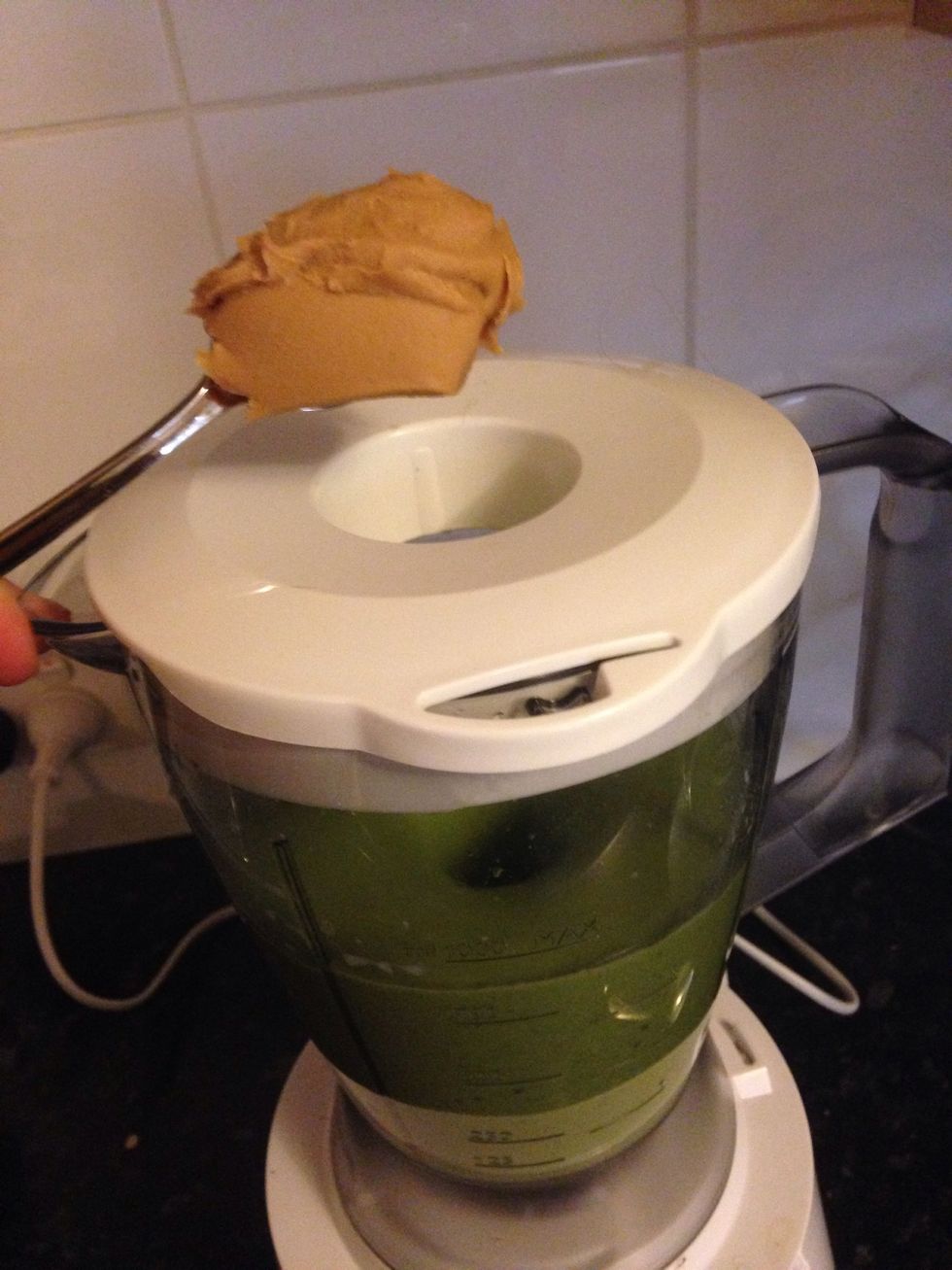 and a heaped teaspoon of peanut butter. This will offset the taste of your greens and thicken your smoothie.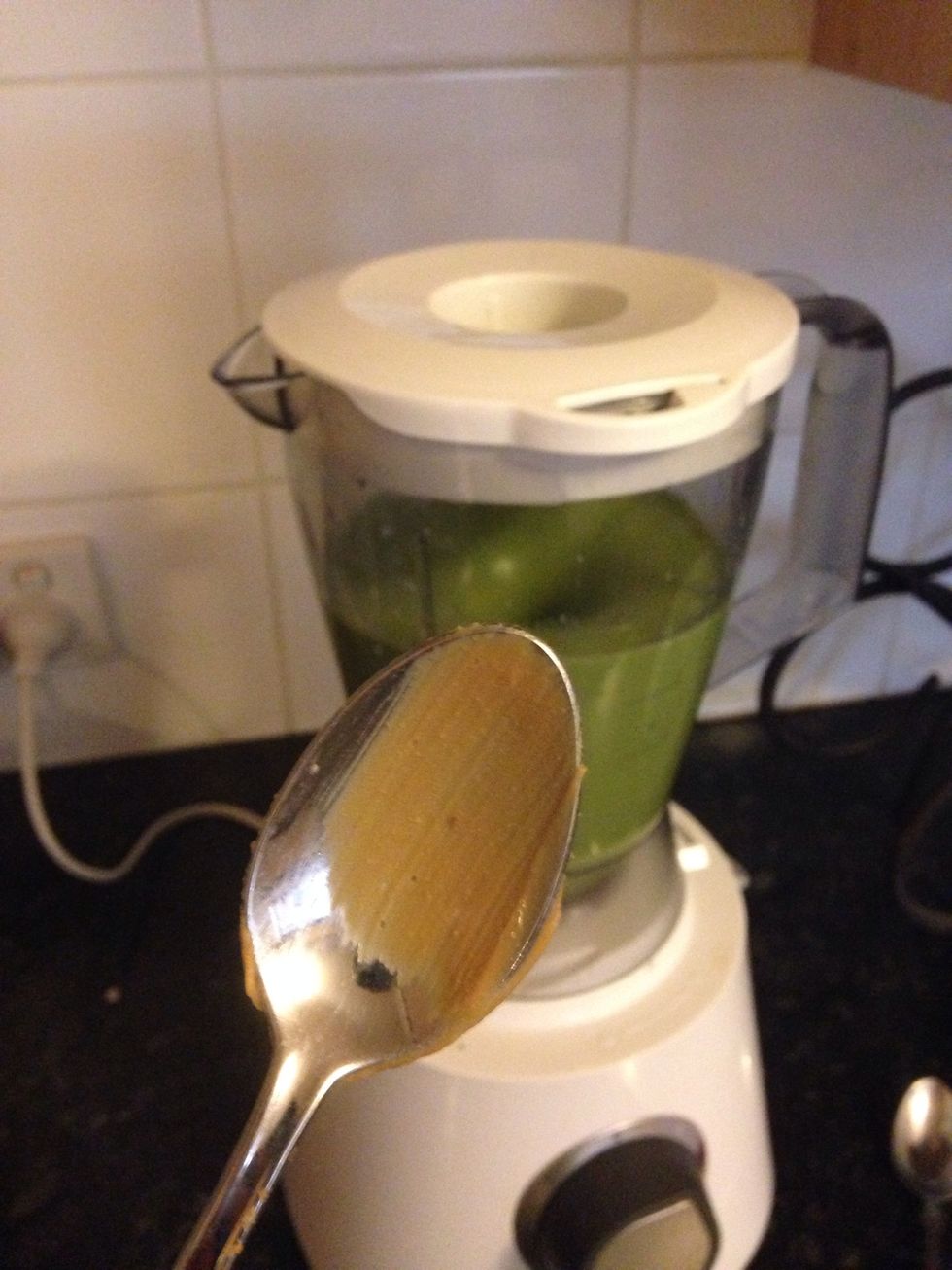 Now, of course, lick the spoon.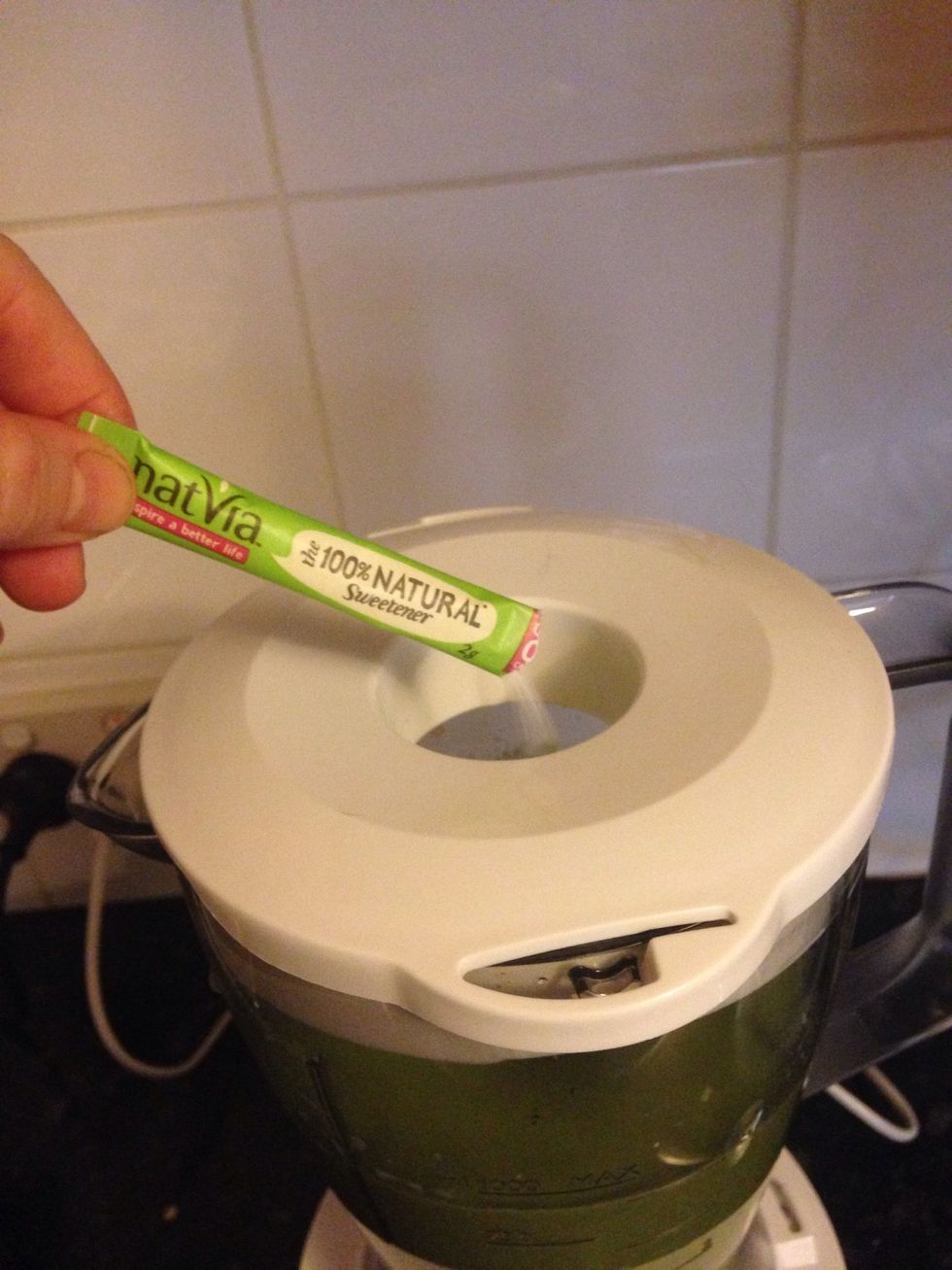 Sweeten to taste with stevia or sweetener of your choice (optional).
Toss in your ice cubes, replace the filler cap and...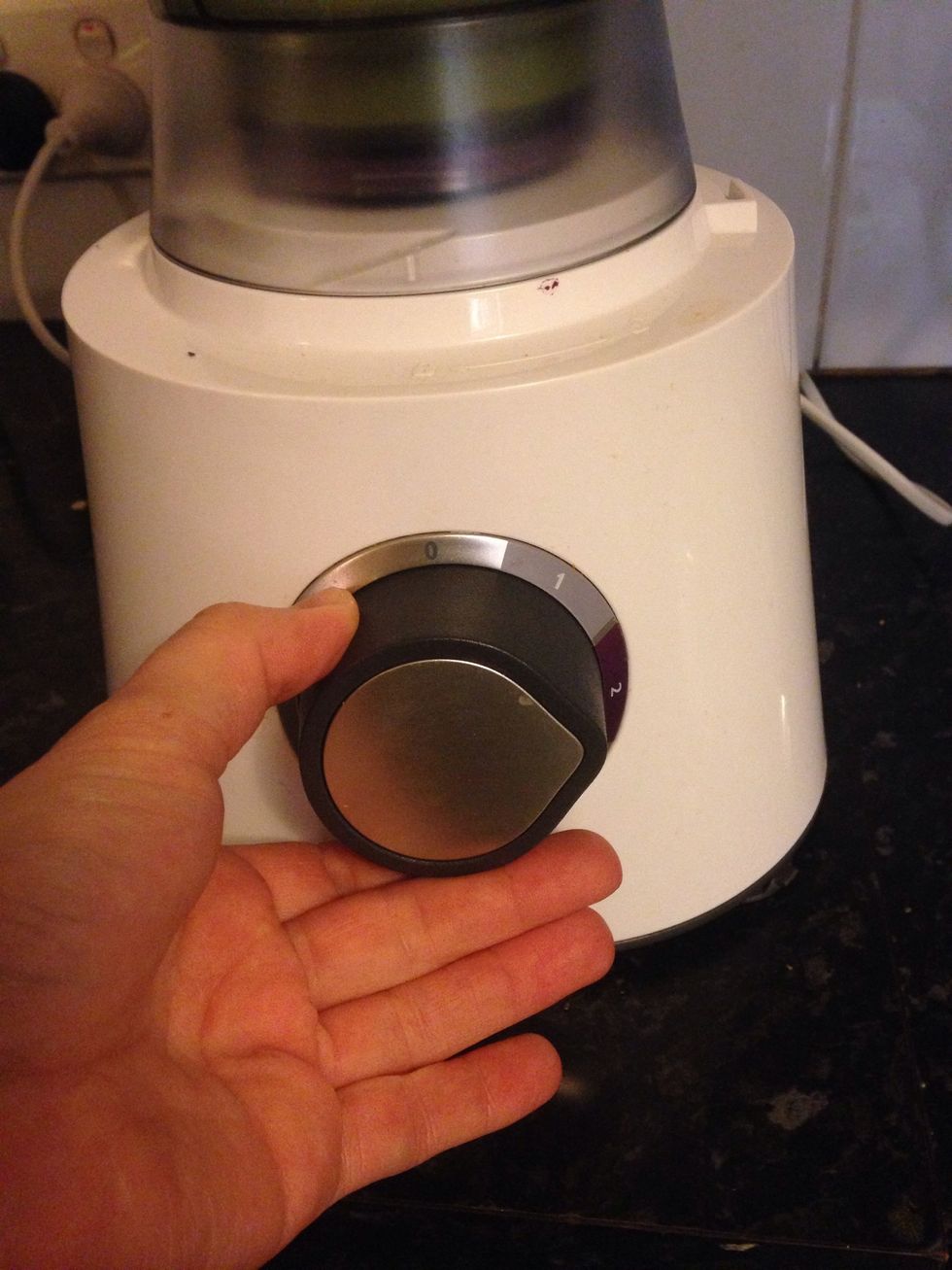 ...turn the blender up to high for a few seconds.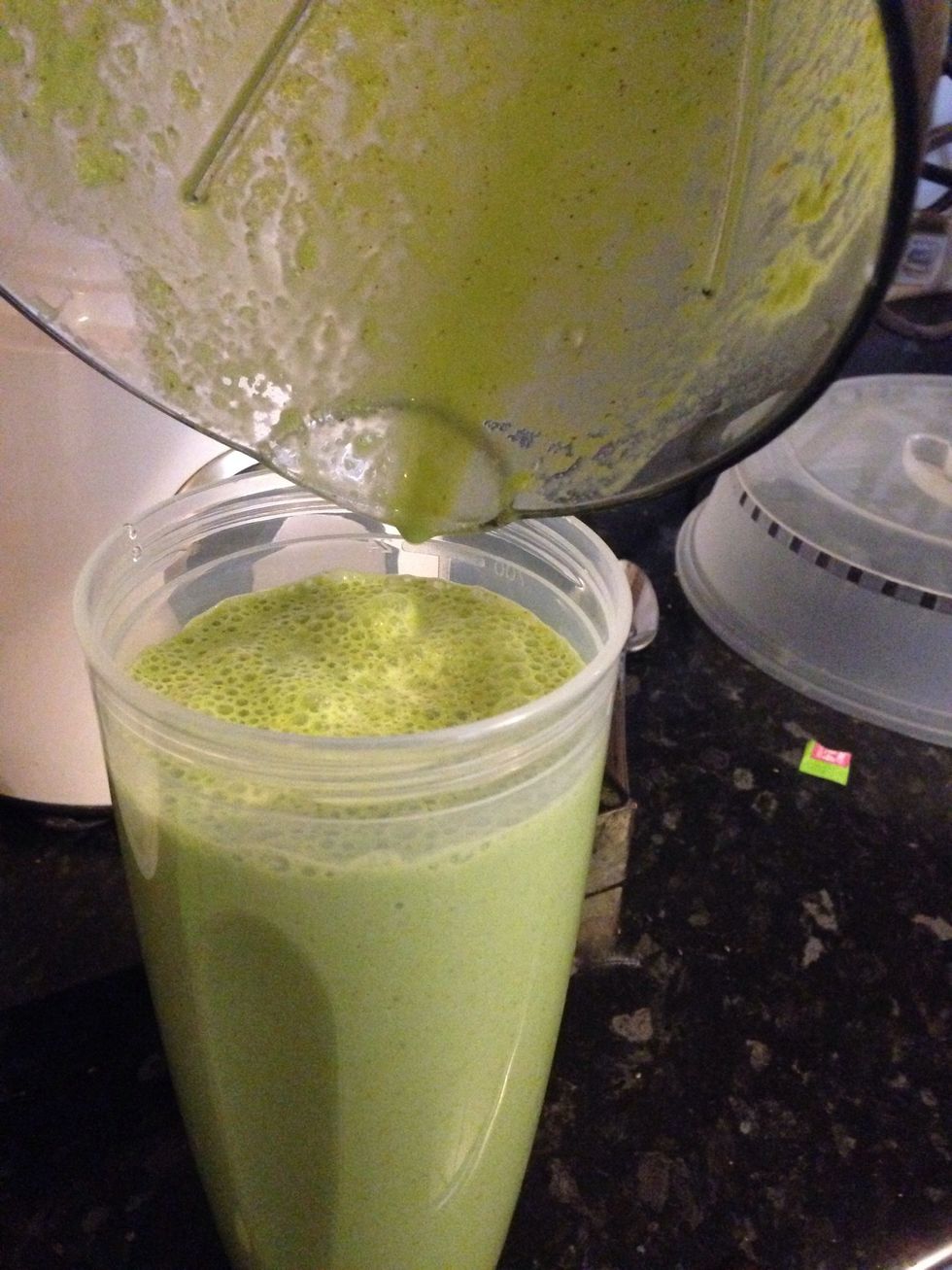 Once you are happy that the ice has been blended, pour your green masterpiece into your favorite smoothie cup.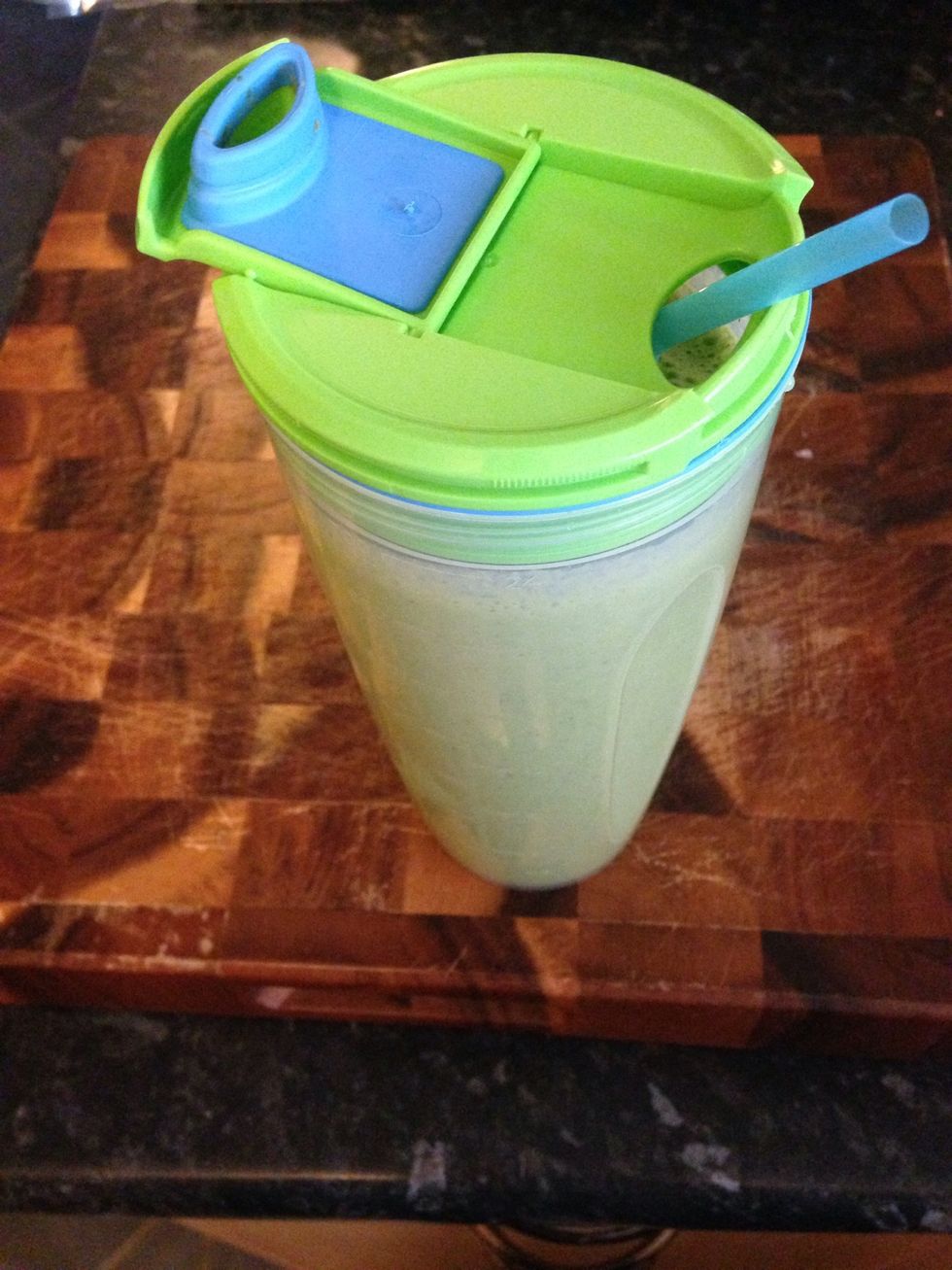 I like to take mine on the go...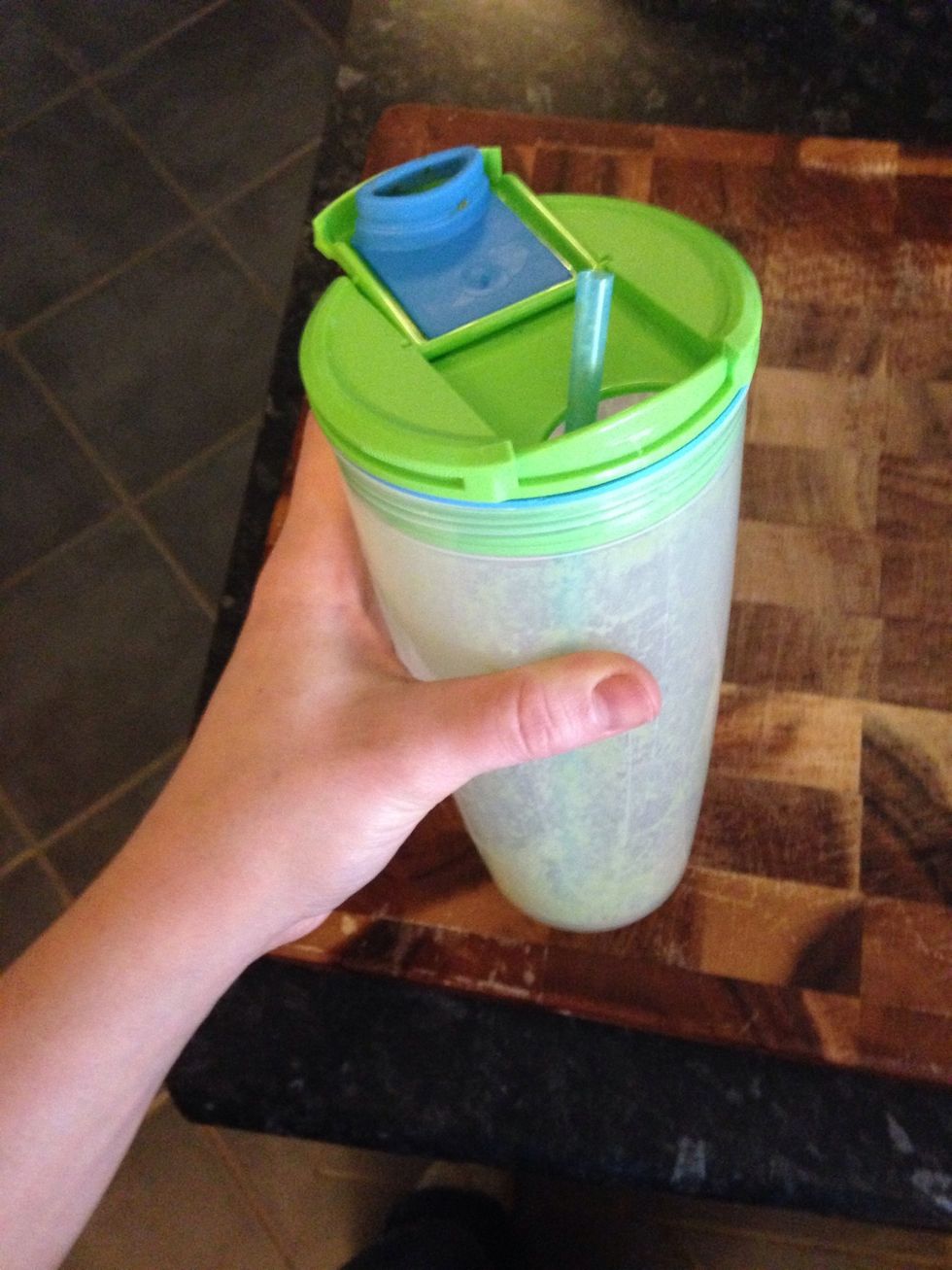 ...but usually it's gone before I have!
1/3c Water or coconut water
1/3c Milk or almond milk
1.0tsp Chia seeds
5.0 Dried goji berries
1/3c Vanilla or honey flavored yoghurt
3.0tsp Rolled oats
2.0 Kale leaves
1.0c Baby spinach
1.0 Green apple
1.0 Celery
1/2 Banana (preferably frozen)
1.0tsp Peanut butter
1/4tsp Stevia
1.0 Blender
1.0 Colander or salad spinner
1.0 Spoon
1.0 Measuring cup