How to make a scratching post with a padded seat for cats
Make a Scratching Post With a Padded Seat for Cats
17
I began with this old stool I found in our garage. It was in good shape, just needed cleaned up a bit as it was stained and had some scratches in the wood.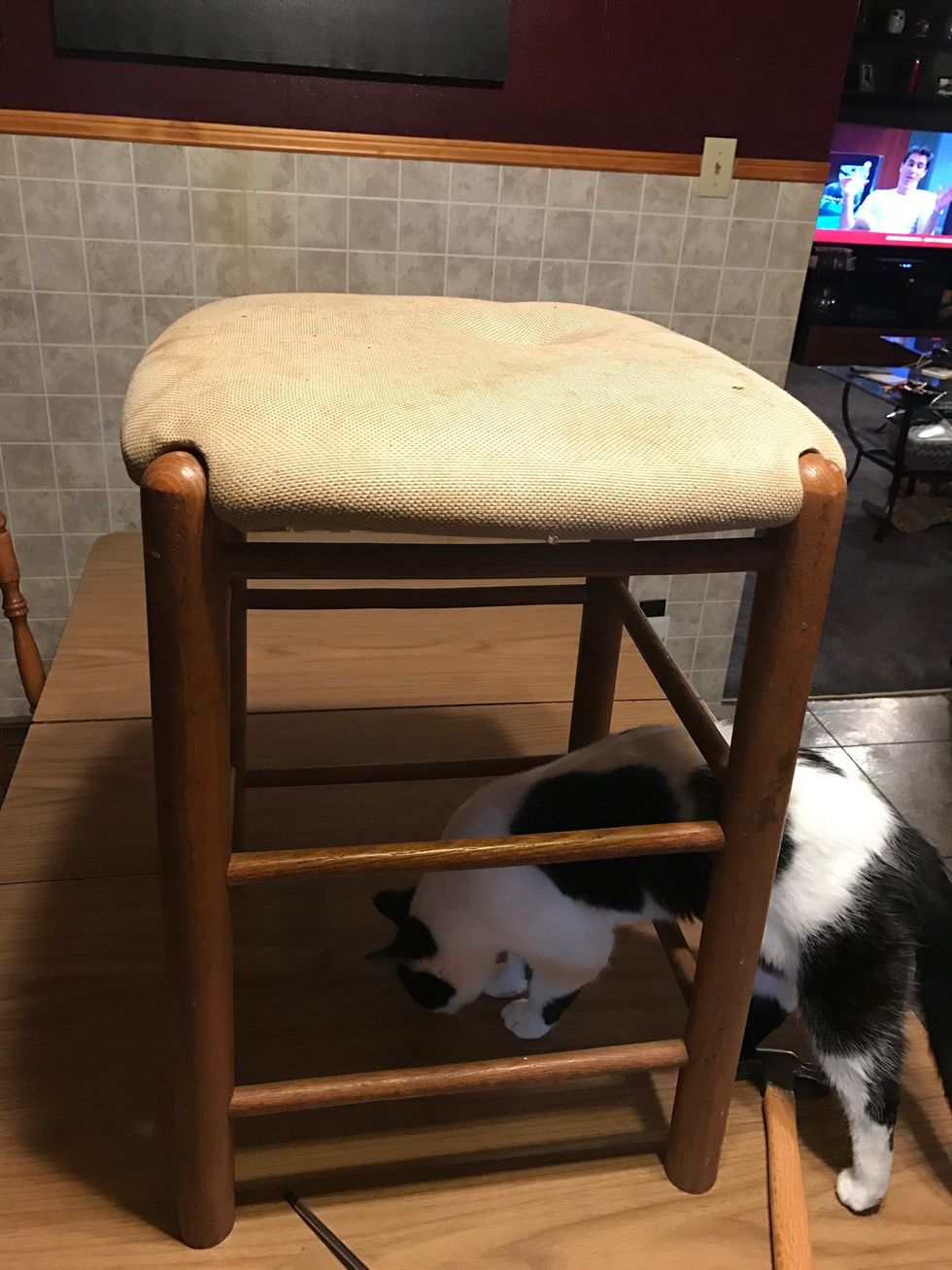 I disassembled the seat from the base and carefully removed the staples to take off the old stained fabric.
I laid out the old fabric to get a rough pattern for the new cover.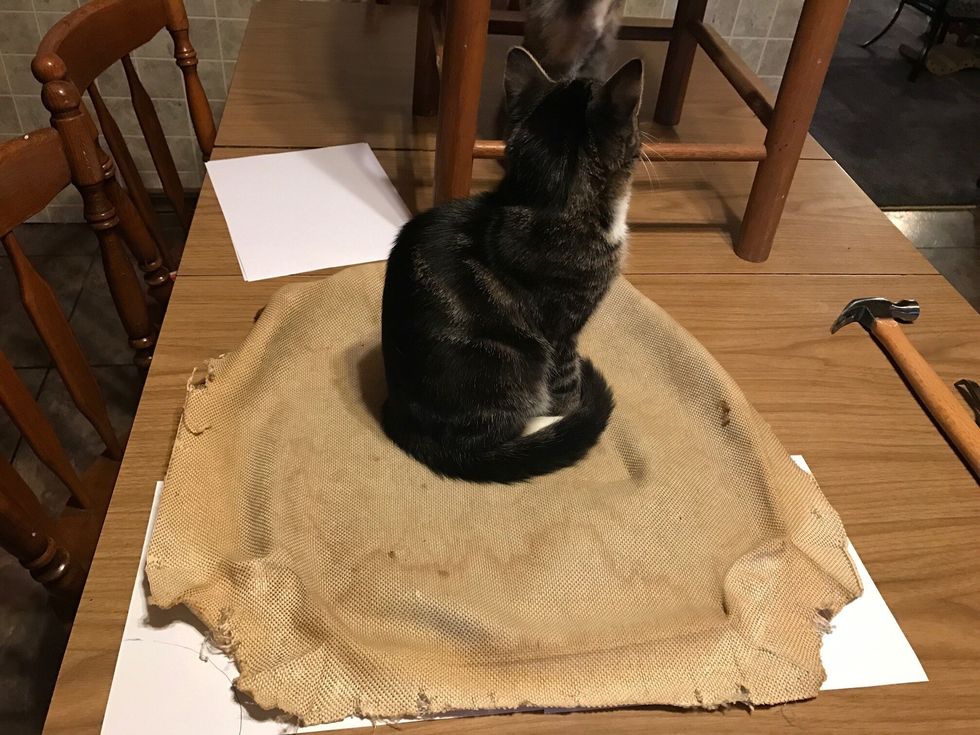 The hardest part was winding the sisal rope around the legs since somebody thought it was a game.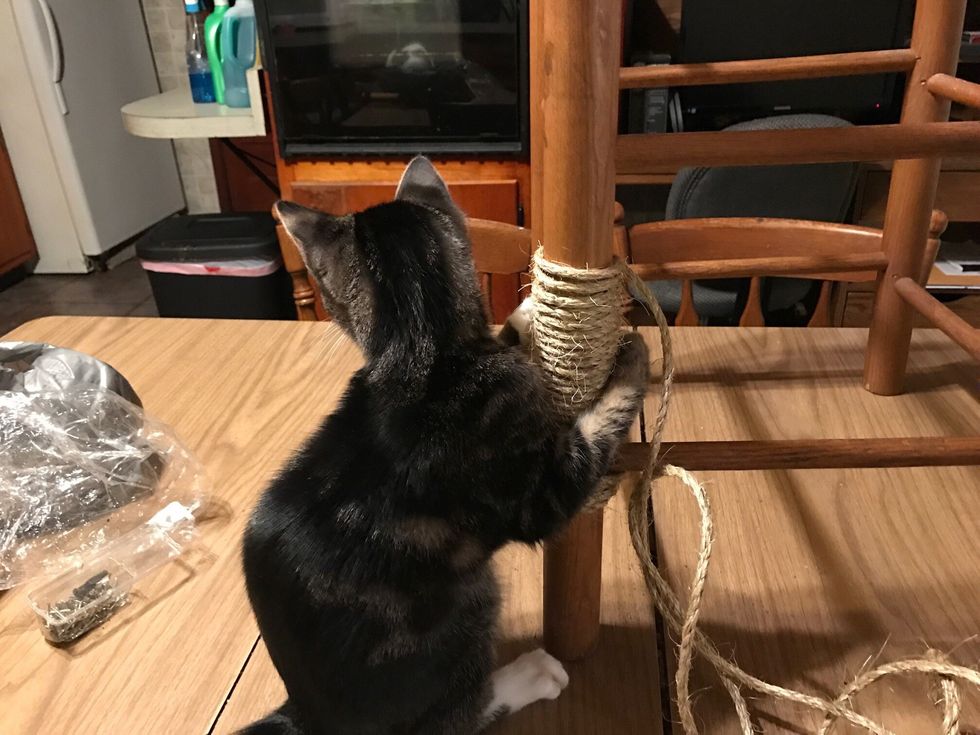 Sure enough, the others had to join in which really slowed down the process.
After I finished each leg, I secured the rope with a staple.
Under close supervision, I stapled the new fabric onto the cushioned top.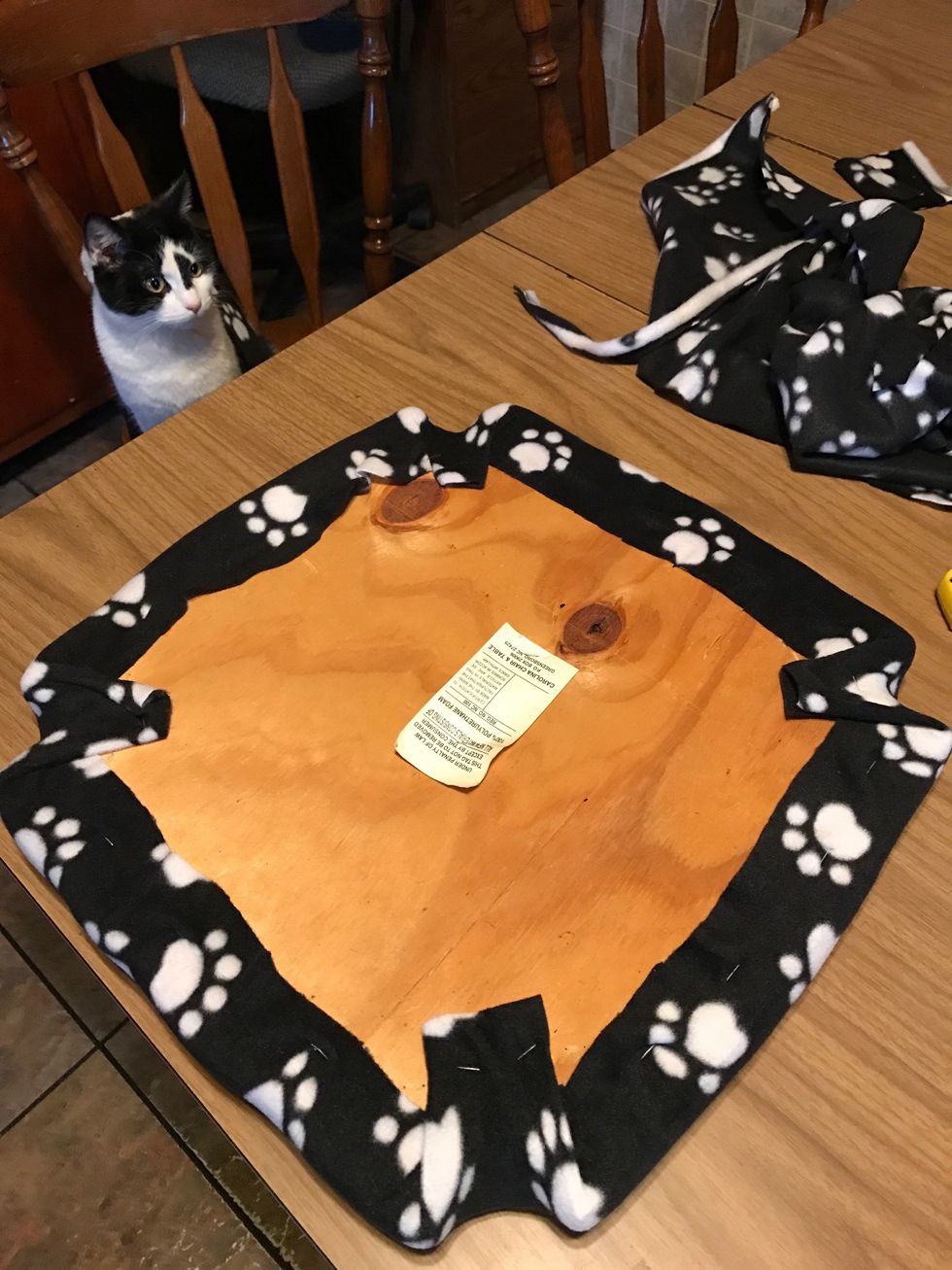 Make sure it's tested for comfort prior to reattaching.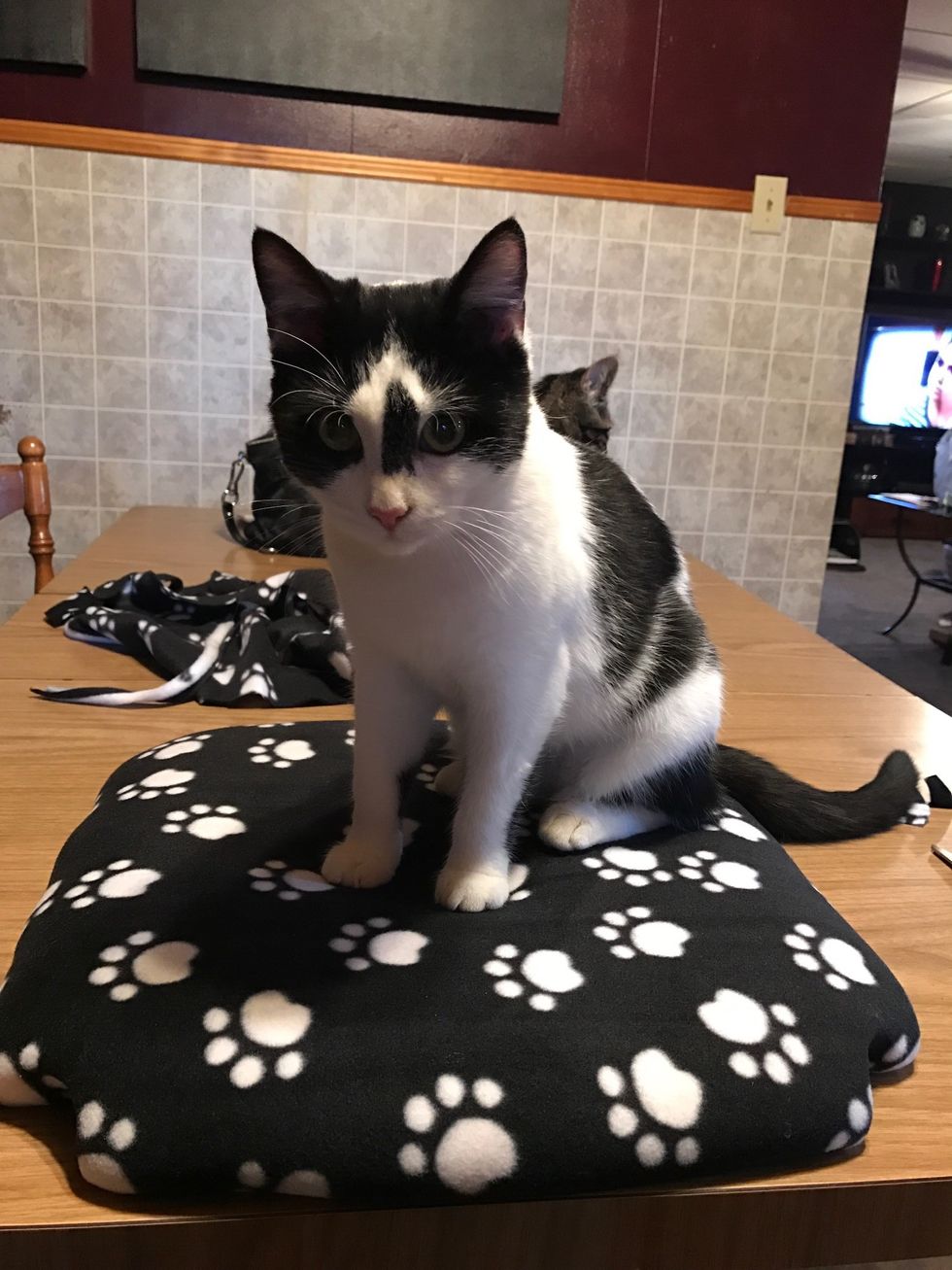 I decided after I was nearly done I wanted it painted. I definitely recommend the painting step before winding the sisal.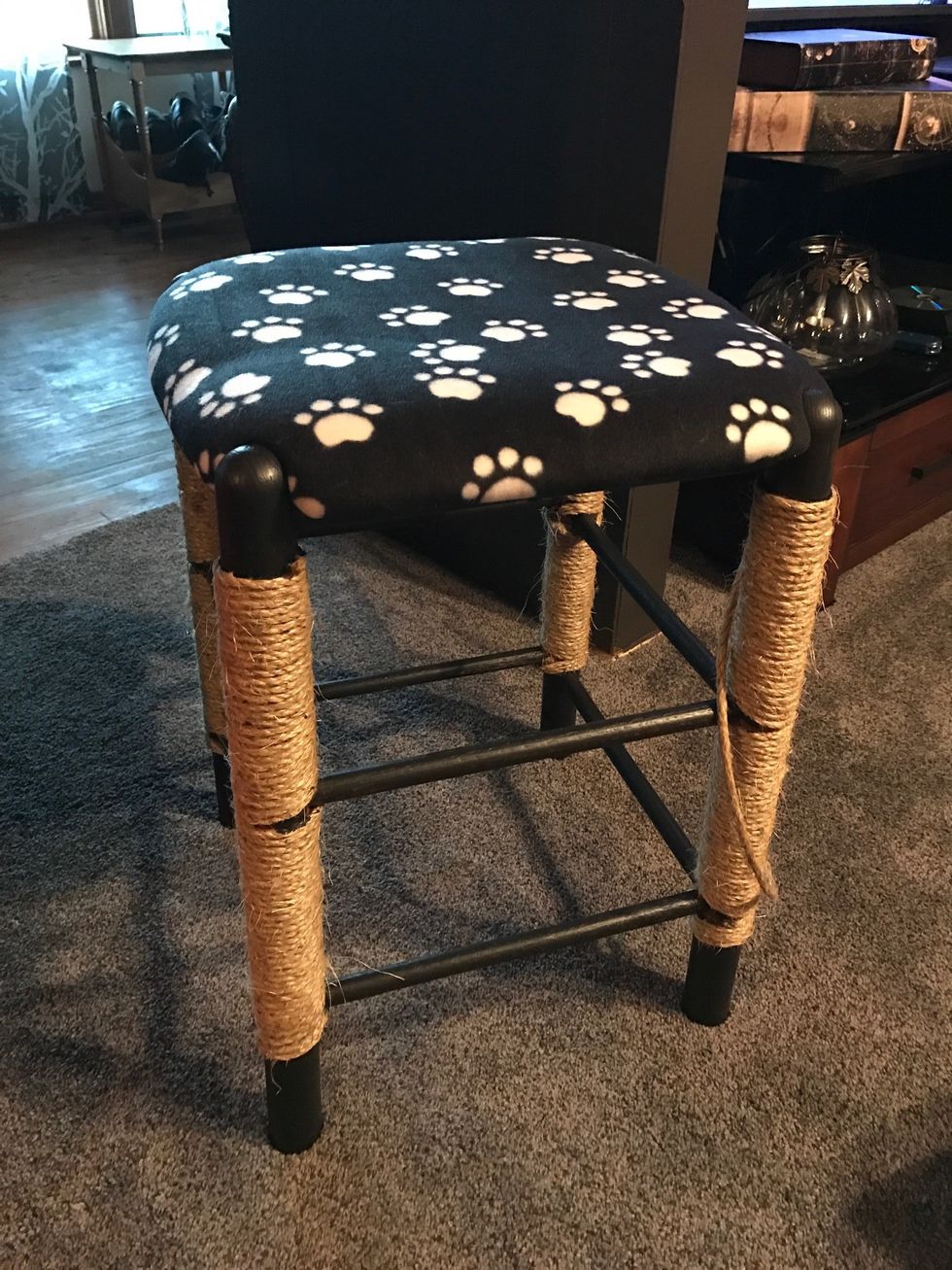 I cut a square piece of fabric and slit the corners to tie them around the legs to create a hammock. I then took wand toys and tied them on the dowels for playtime. It's a hit! 3 happy kittens!
Stool
Twisted Sisal Rope
Paint or Stain (optional)
1.0yd Fabric
Scissors
Wand cat toys (optional)
Staple Gun and Staples
Melissa Renner
I'm into cooking, baking, sewing, crafting, genealogy, photography, decorating and painting. But only for a few weeks then I'm onto something else!