How to make a scrapbook page with swirlydoos december kit
Make a Scrapbook Page With Swirlydoos December Kit
2
Gather the papers you are going to use. I used 2 sheets of patterned papers and 1 sheet of card stock.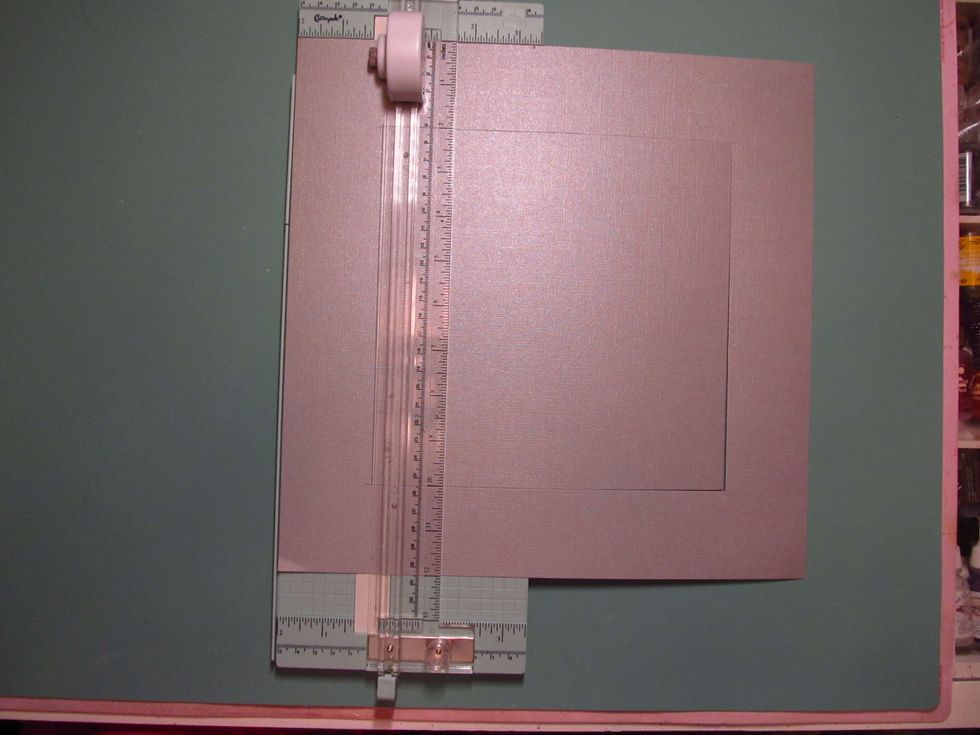 Take the card stock and cut and 8x8 square out of the center. You will cut 2 inches in on each side to get the 8x8 square. Save this piece, you will use it for layering later.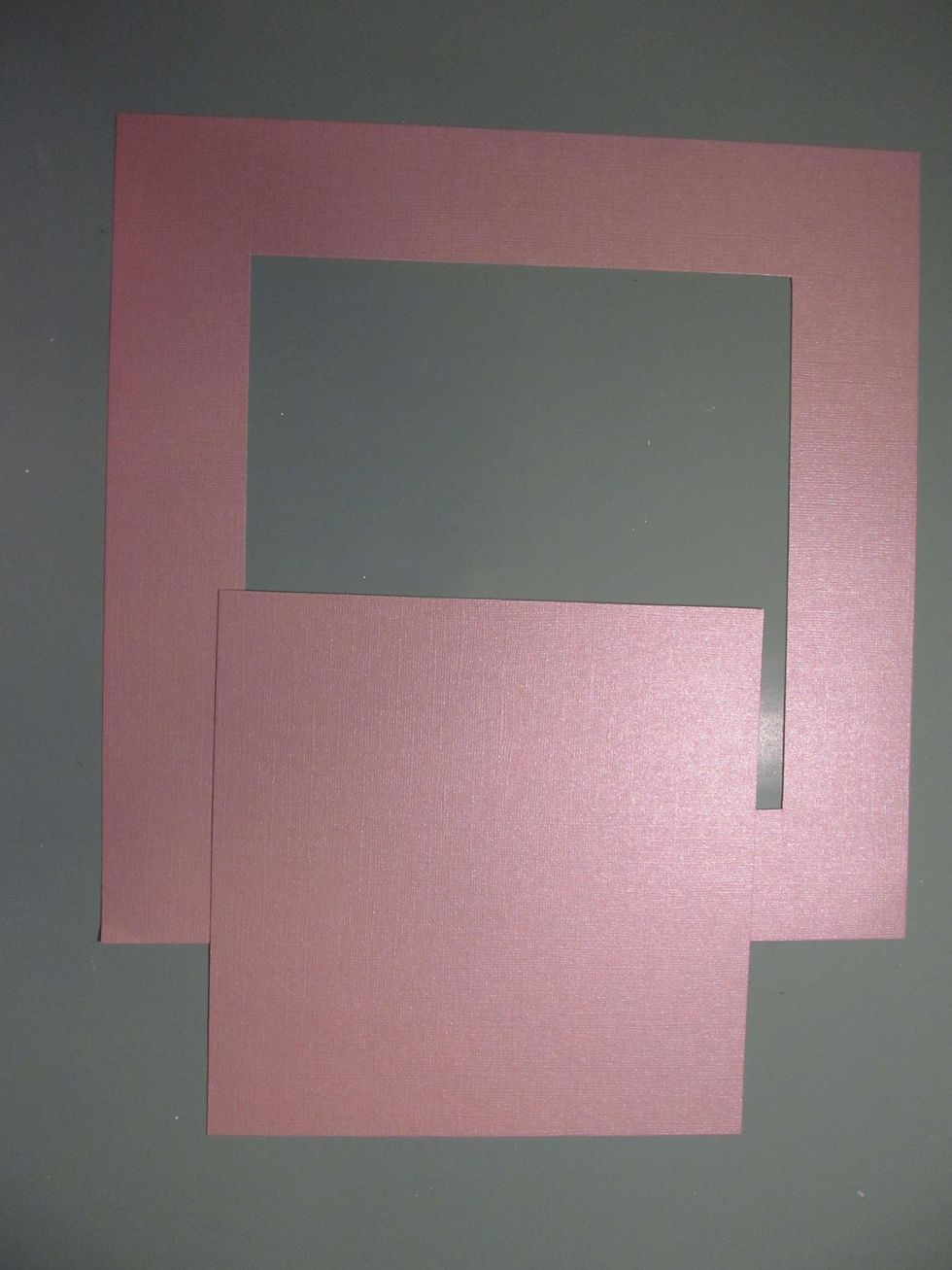 The 2 inch around square card stock will be the base of your layout. Don't worry about the hole, you will be covering that up.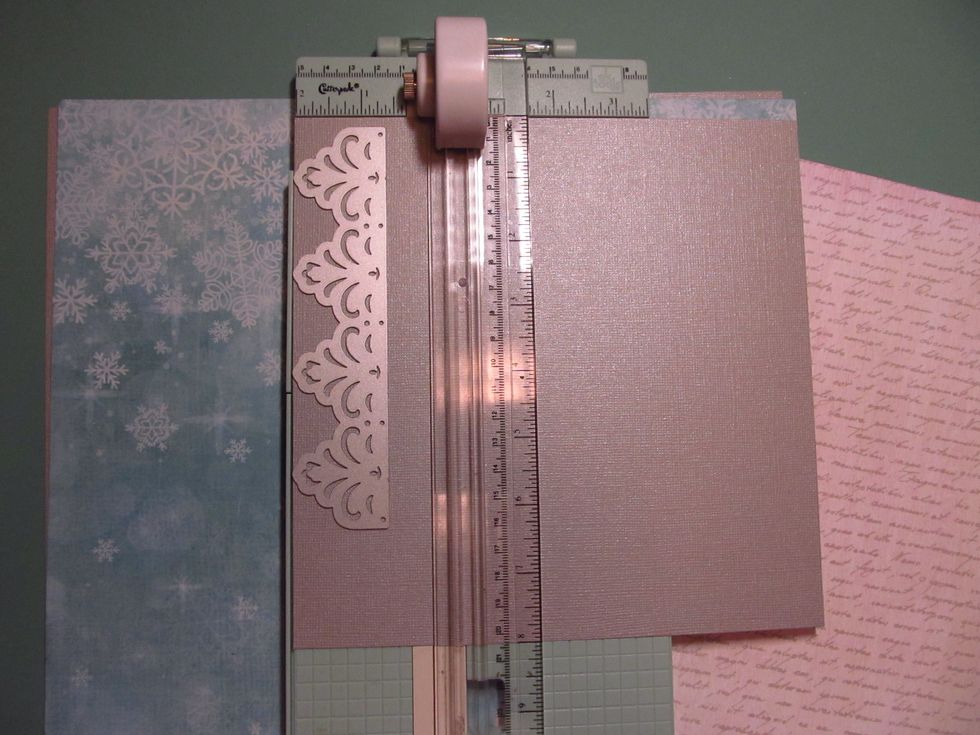 Cut a 2 inch strip from the 8x8 card stock square and make a border. Use any die cut or punch you have for this. I am using the border die from the die of the month from November.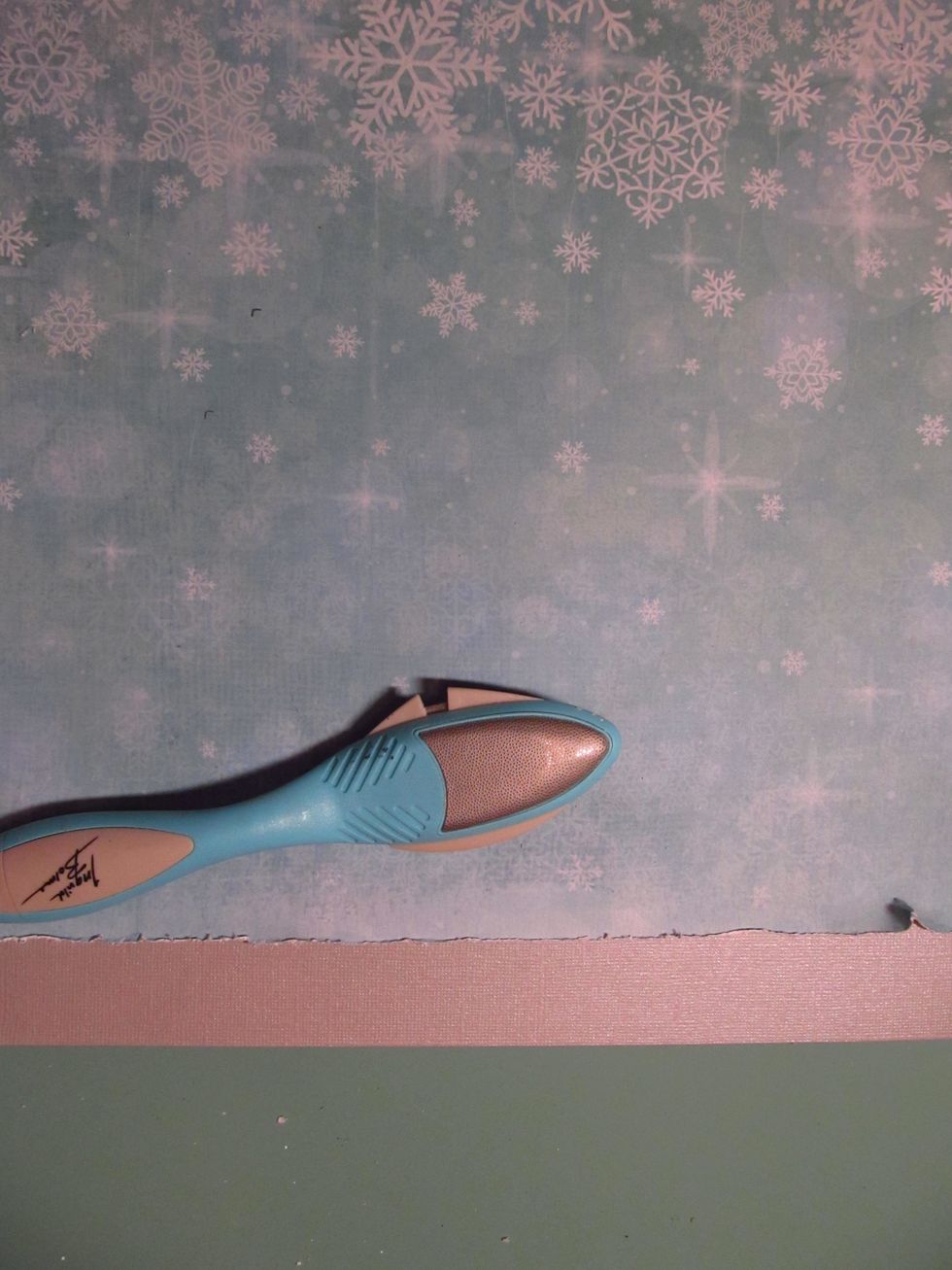 Take your sheet of wonderland and distress the edges. The amount of distressing is up to you. I did a light to medium amount of distressing.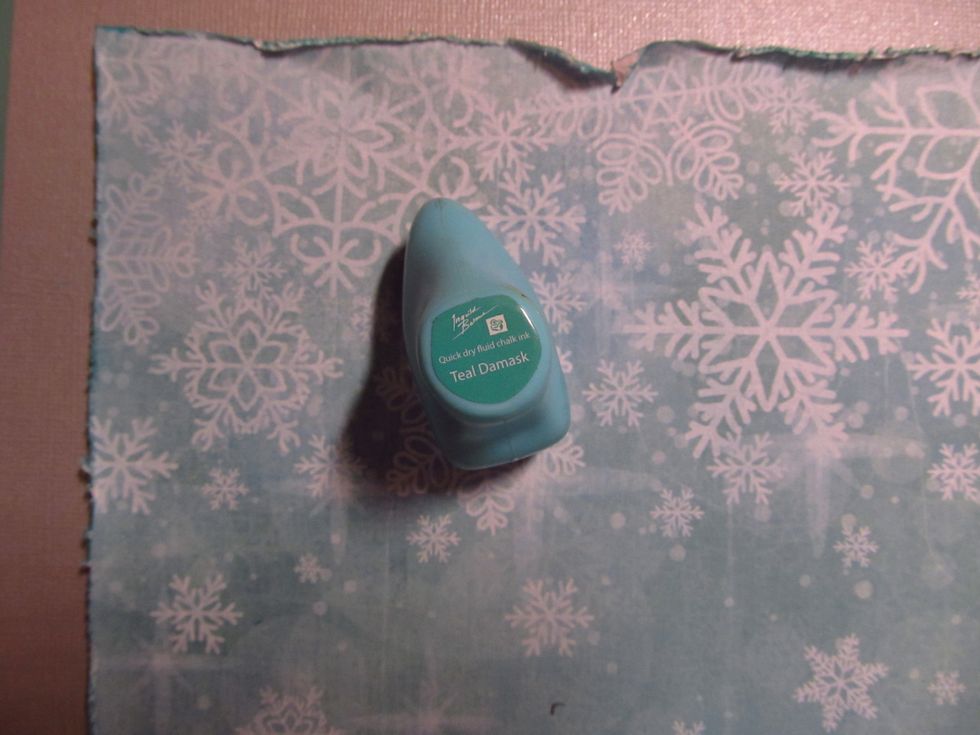 Once you got your distressing done, ink your edges to give your paper a finished look.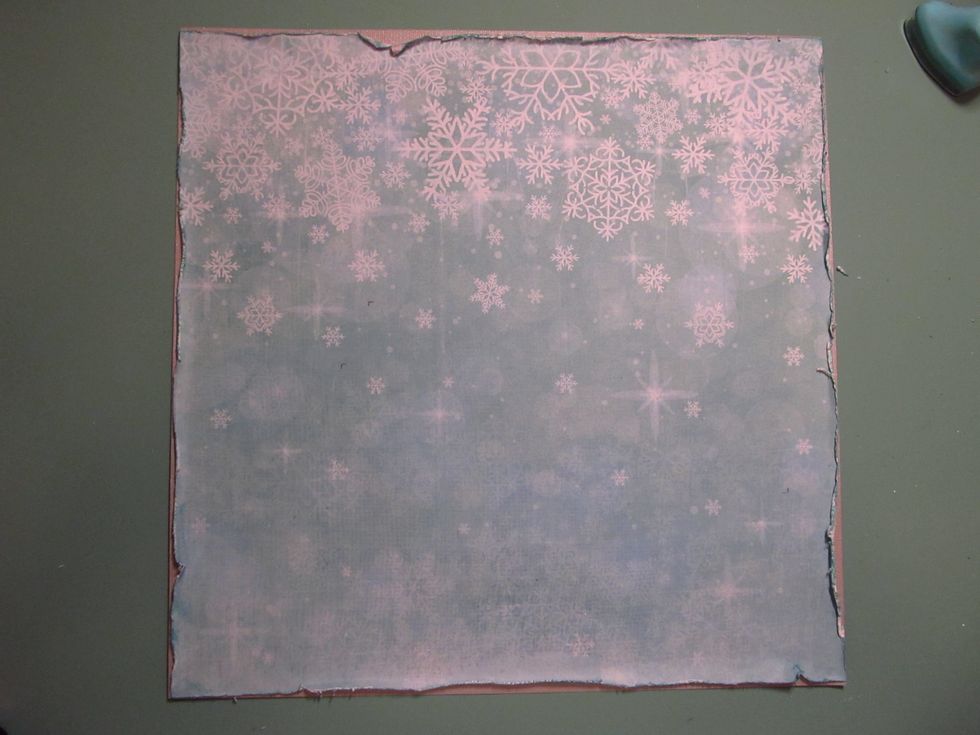 After you have distressed and ink your paper, it's time to adhere it to the card stock. Remember that your center is missing from your card stock, so make sure you get the edges glued down securely.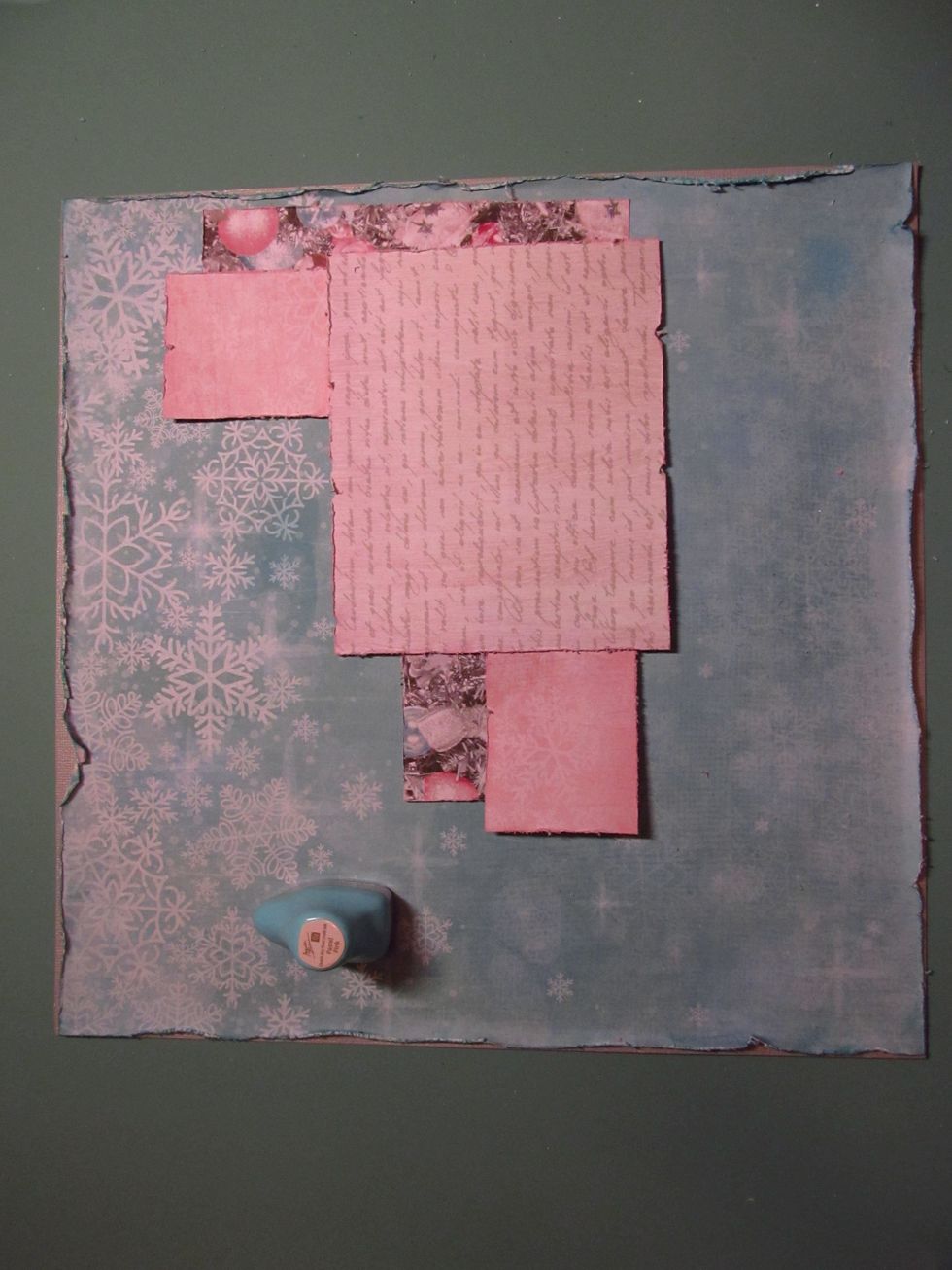 Time to build the background for your photo. These are other papers from the kit. Just keep layering until you get a design that you like. Make sure to distress and ink papers.
Add embellishments from the main kit. Make sure to use pop dots on the backs of some of your embellishments and papers to give your layout more dimension.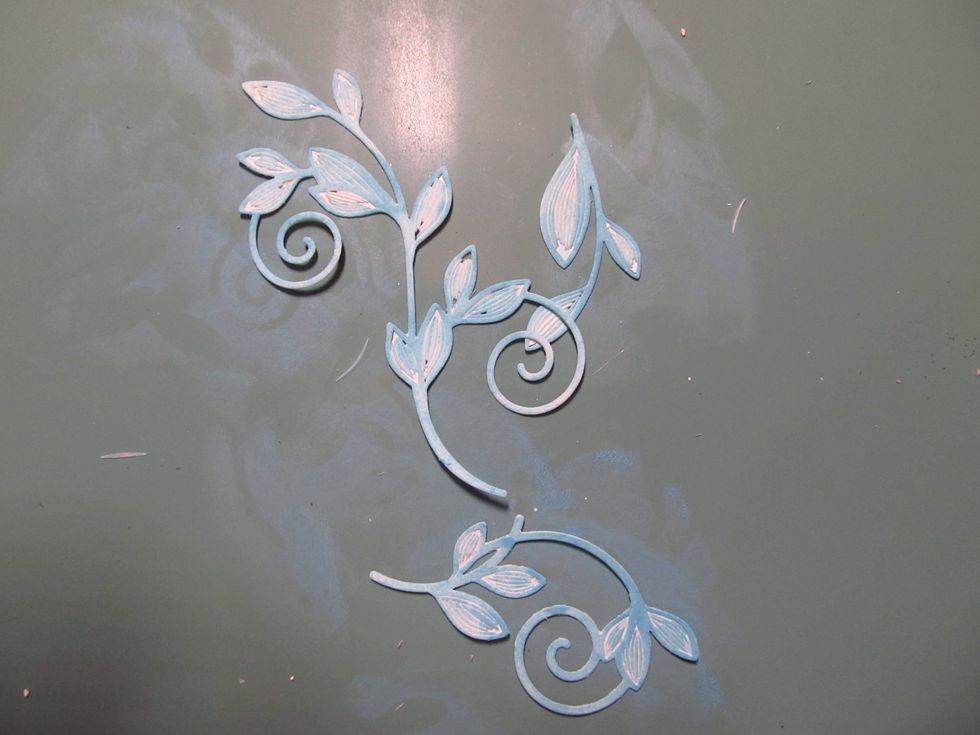 I used a past die of the month to cut these stems from white card stock. Then I used the same ink and just lightly rubbed in on.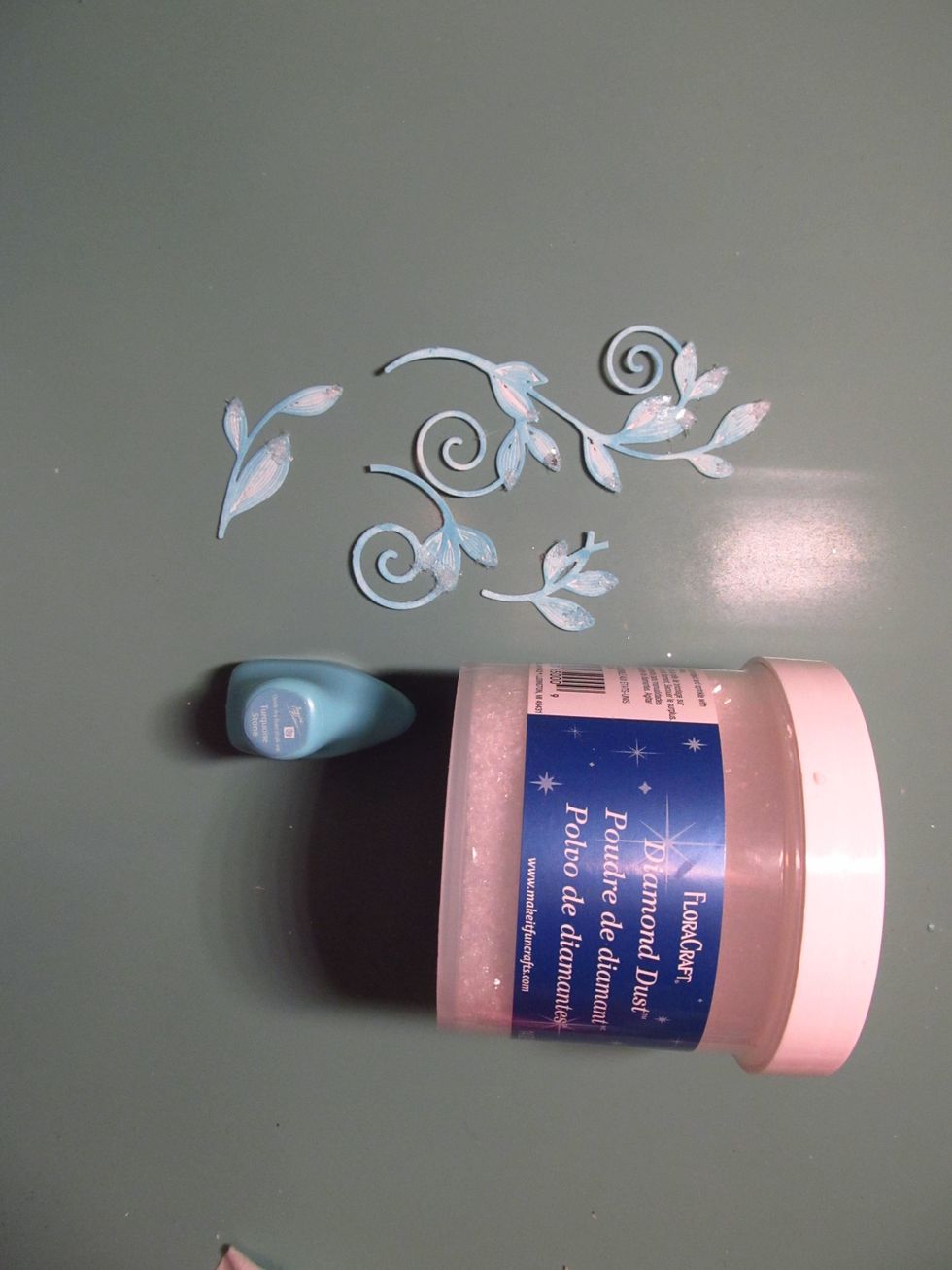 To give the stems some sparkle and dimension, I add some diamond dust to the tips of the leaves. Just put a drop of clear drying glues on and sprinkle away. :)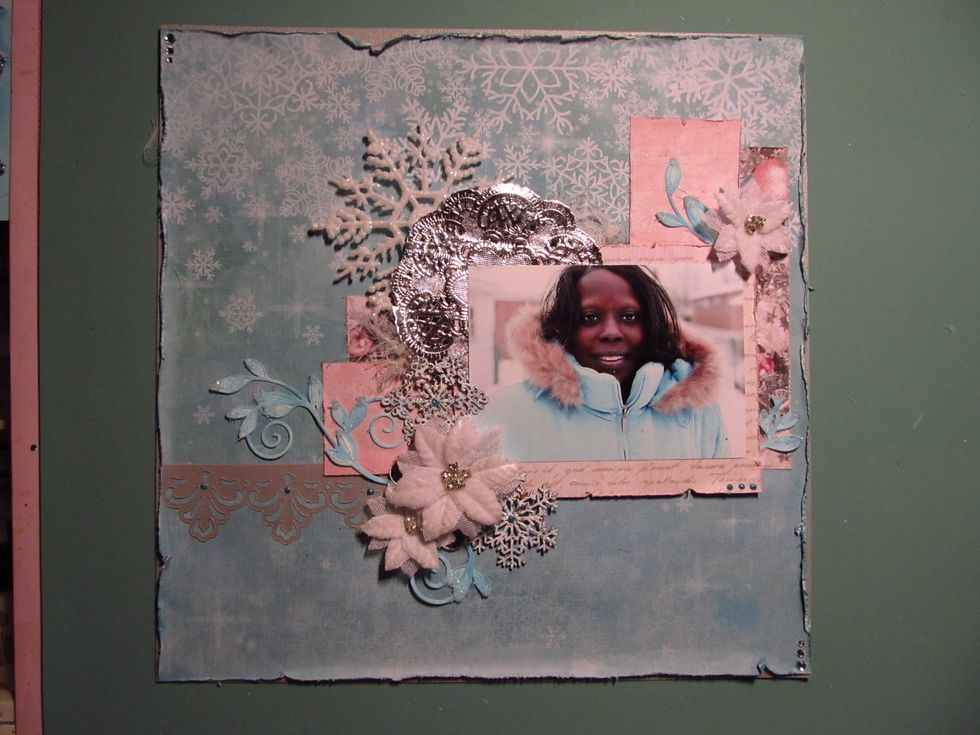 I added my photo, flowers, die cut stems and snowflakes. Then I used the dimensional paint in the kit to add some dots here and there. I also tucked in some cheesecloth to give it a soft snowy feel.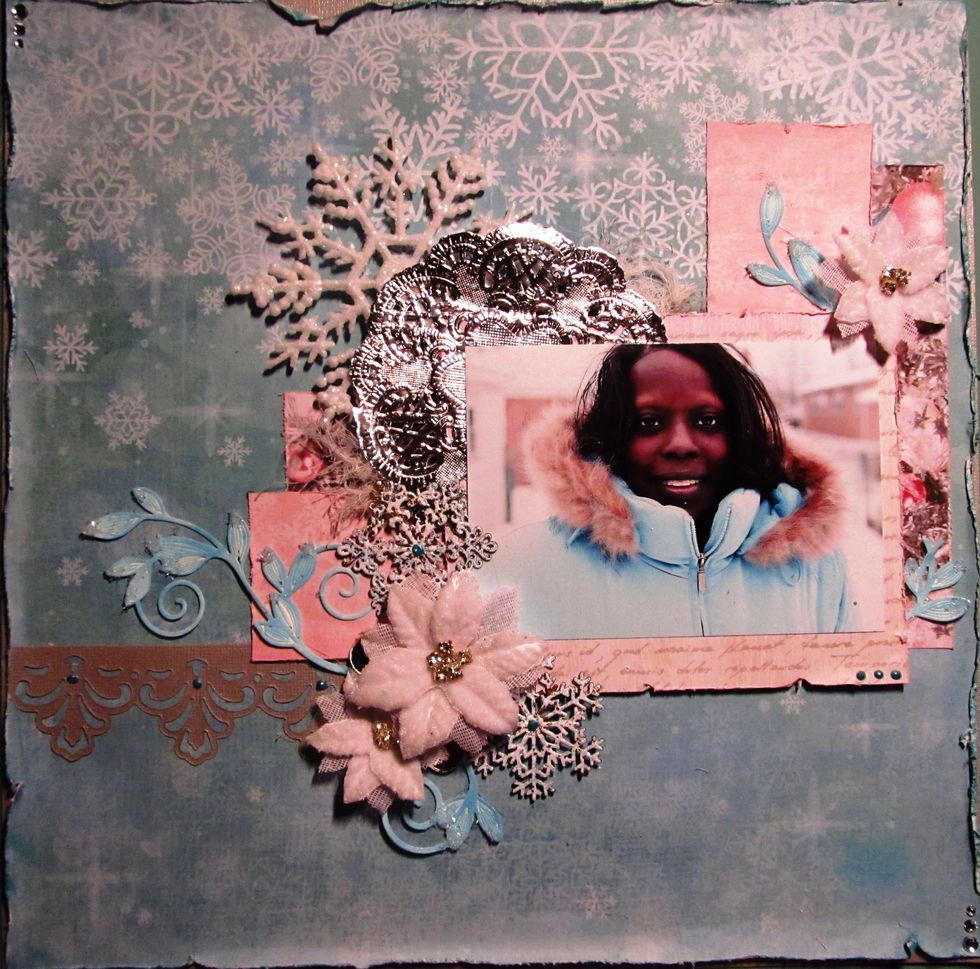 Here is the final product. This layout was created using just the December main kit from Swirlydoos.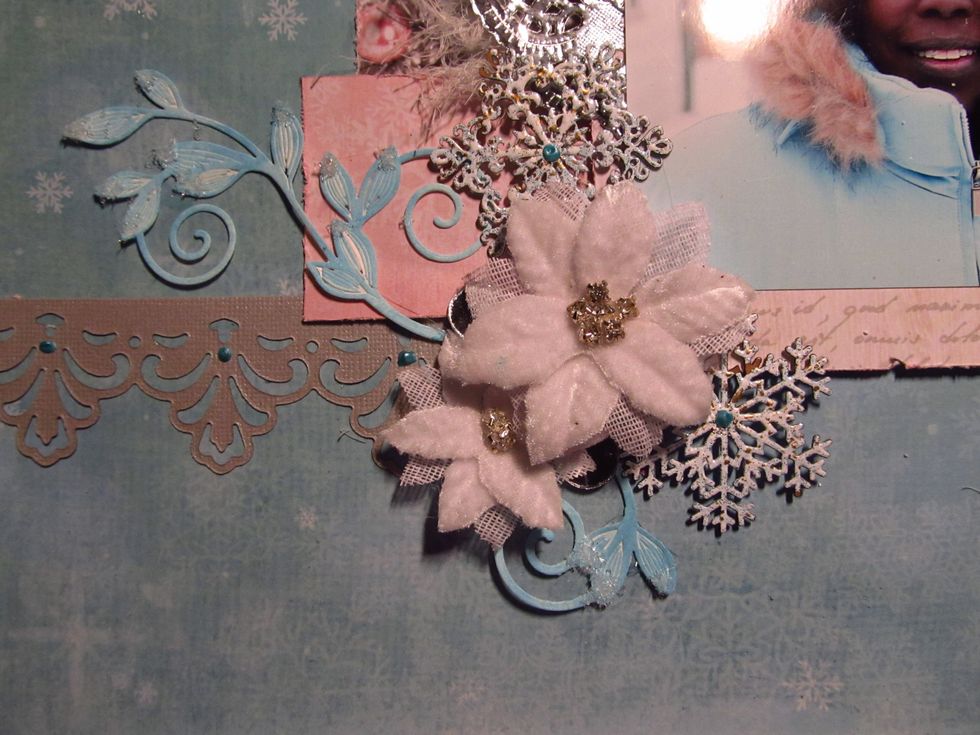 Close up of the flowers, snowflakes and stems.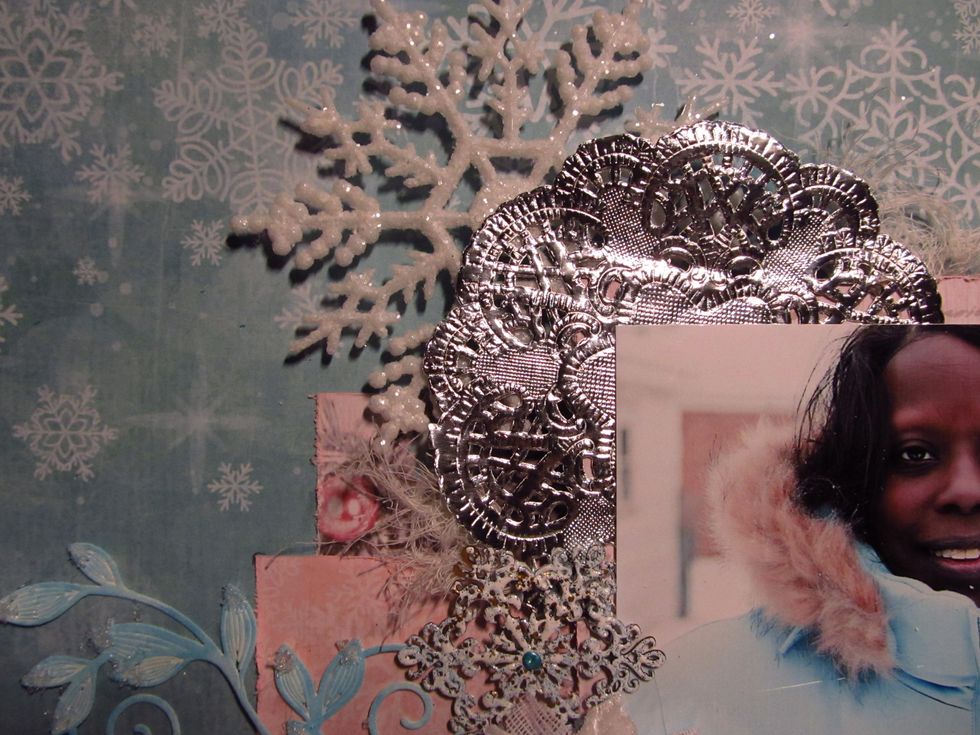 Close up of that sparkly snowflake that is part of the main kit.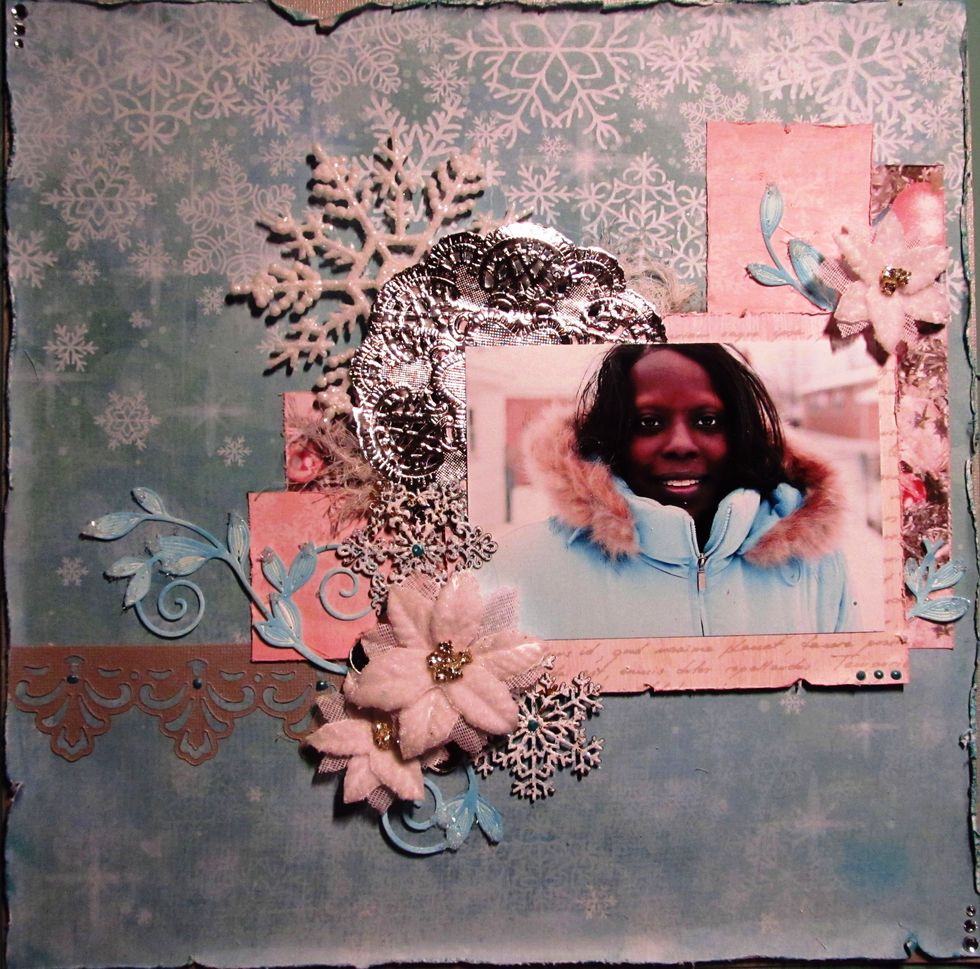 And it's done! I hope you enjoyed the tutorial! Check out swirlydoos.com Mention my name (Kim) and you'll receive 10% off your first kit, AND a 30% off coupon your purchase in the Swirlydoos store!
1.0 Swirlydoos December All That Glitters Kit
Basic scrapbook supplies