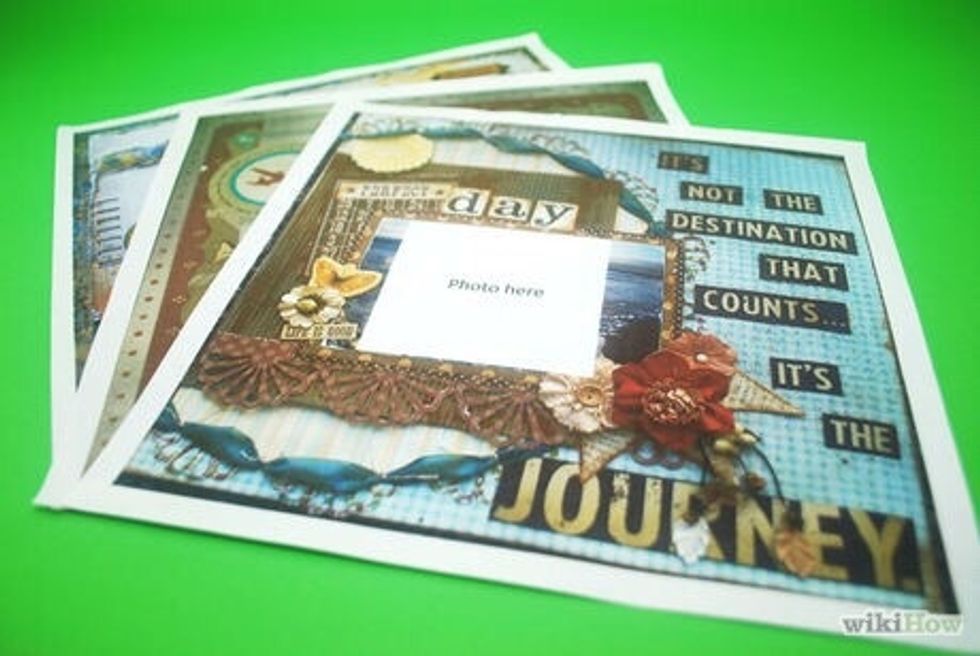 1 Organize the photos and mementos. A scrapbook can contain pictures, movie tickets, programs, invitations, party favors, business cards – basically anything that will lay flat when the book is closed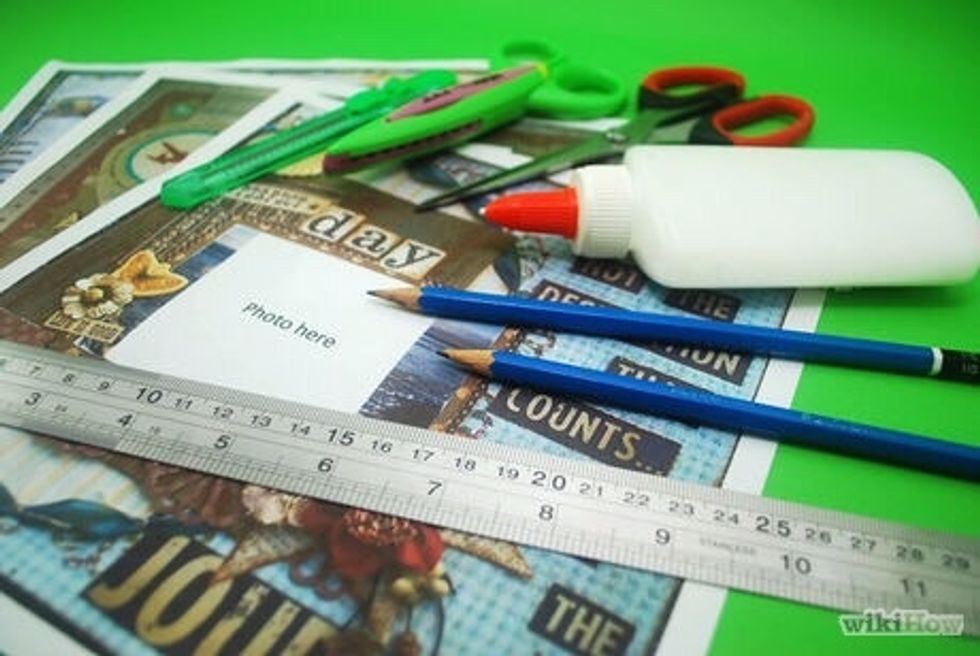 Decide on a theme for your scrapbook. Themes can be specific, such as a scrapbook on a travel experience, or general, such as a family scrapbook that covers a variety of experiences.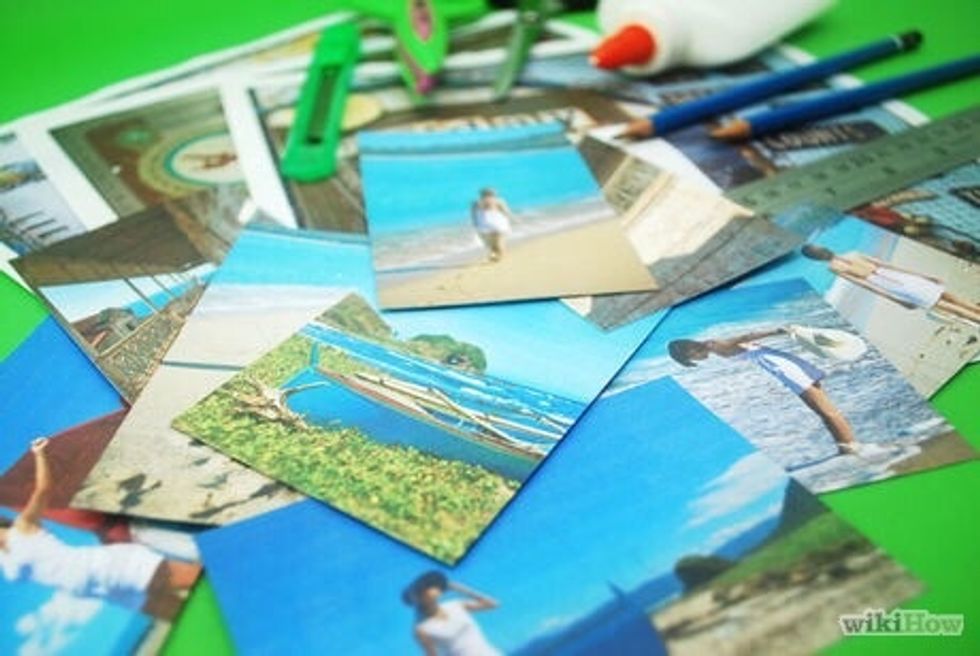 Choose an album. In addition to looking at patterns and designs, think about what size album to get. This should be based not only on the amount of content you have, but also the feel of the theme.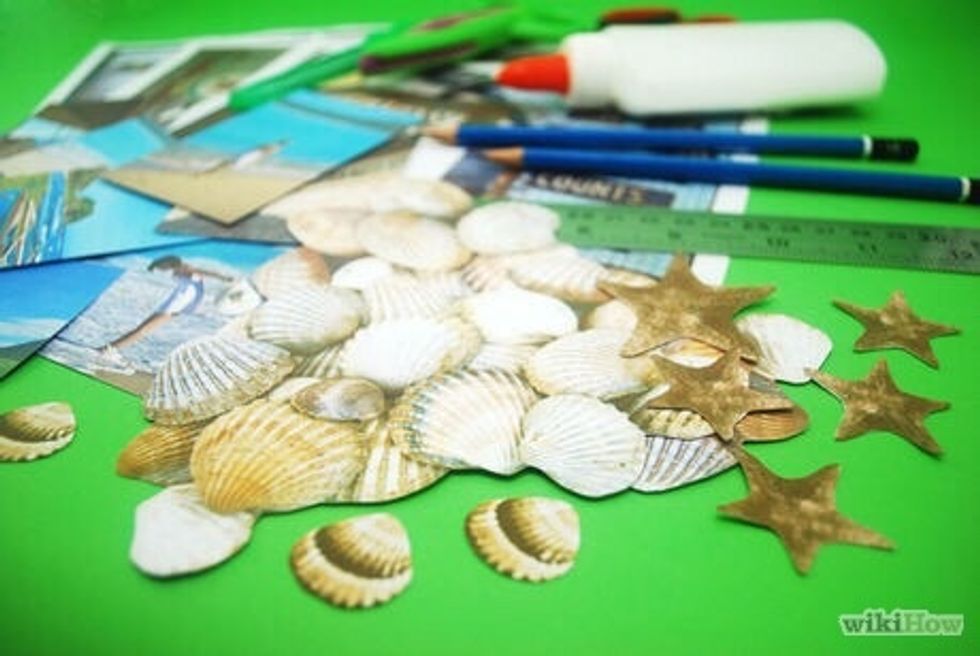 Get some supplies that "relate" to that theme. If you prefer, you can keep some supplies ready that work for anything. 😏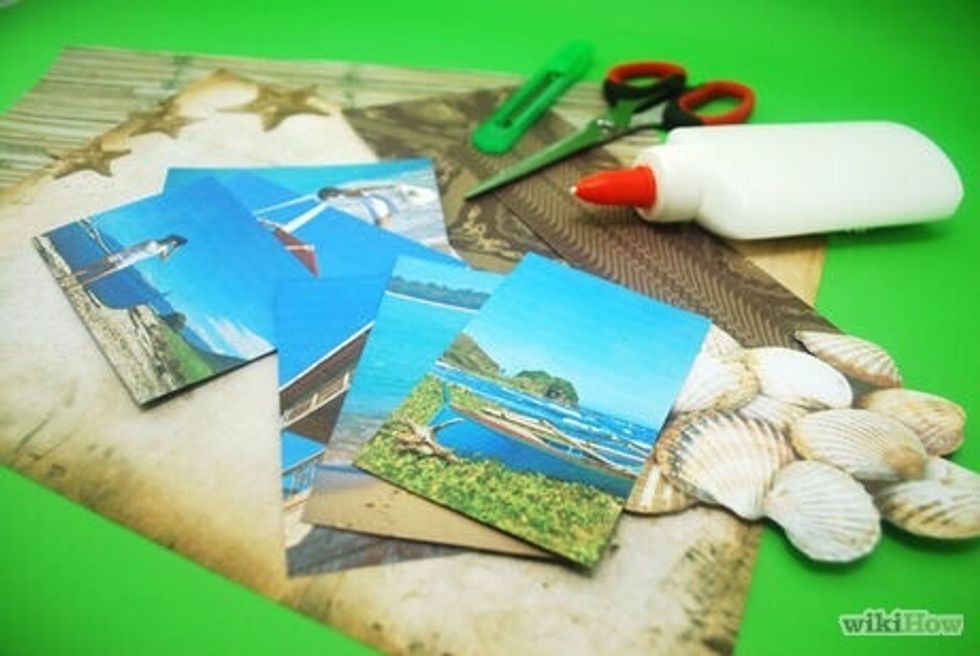 Think about designs that are pleasing to the eye.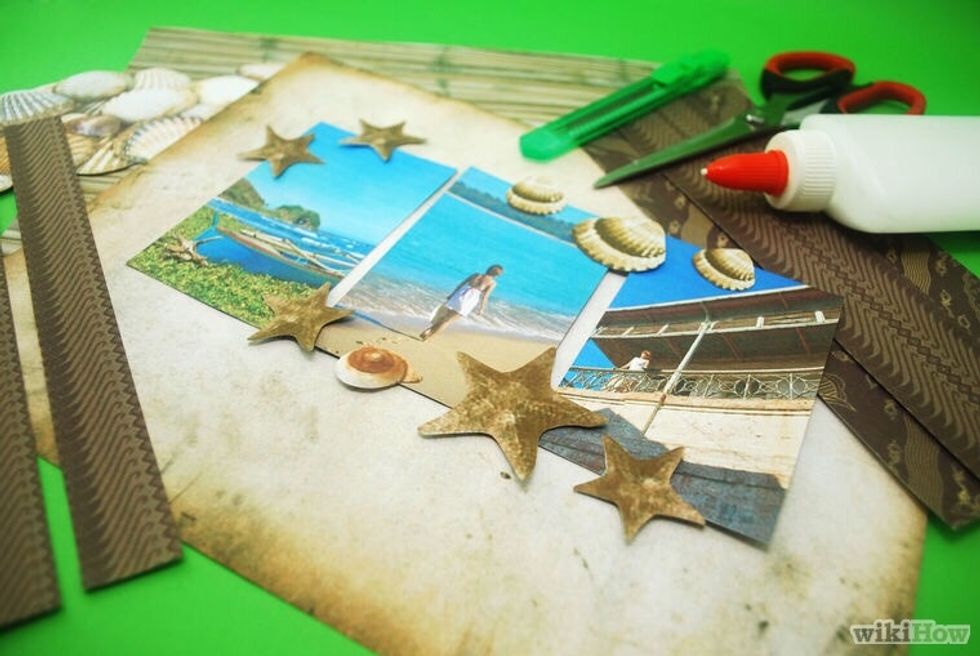 Put the more important things in the middle in most cases. Occasionally it looks better the other way though, like if you were using part of a wedding veil as a border.
Have fun! That's the most important thing of all. You are making the scrapbook for you