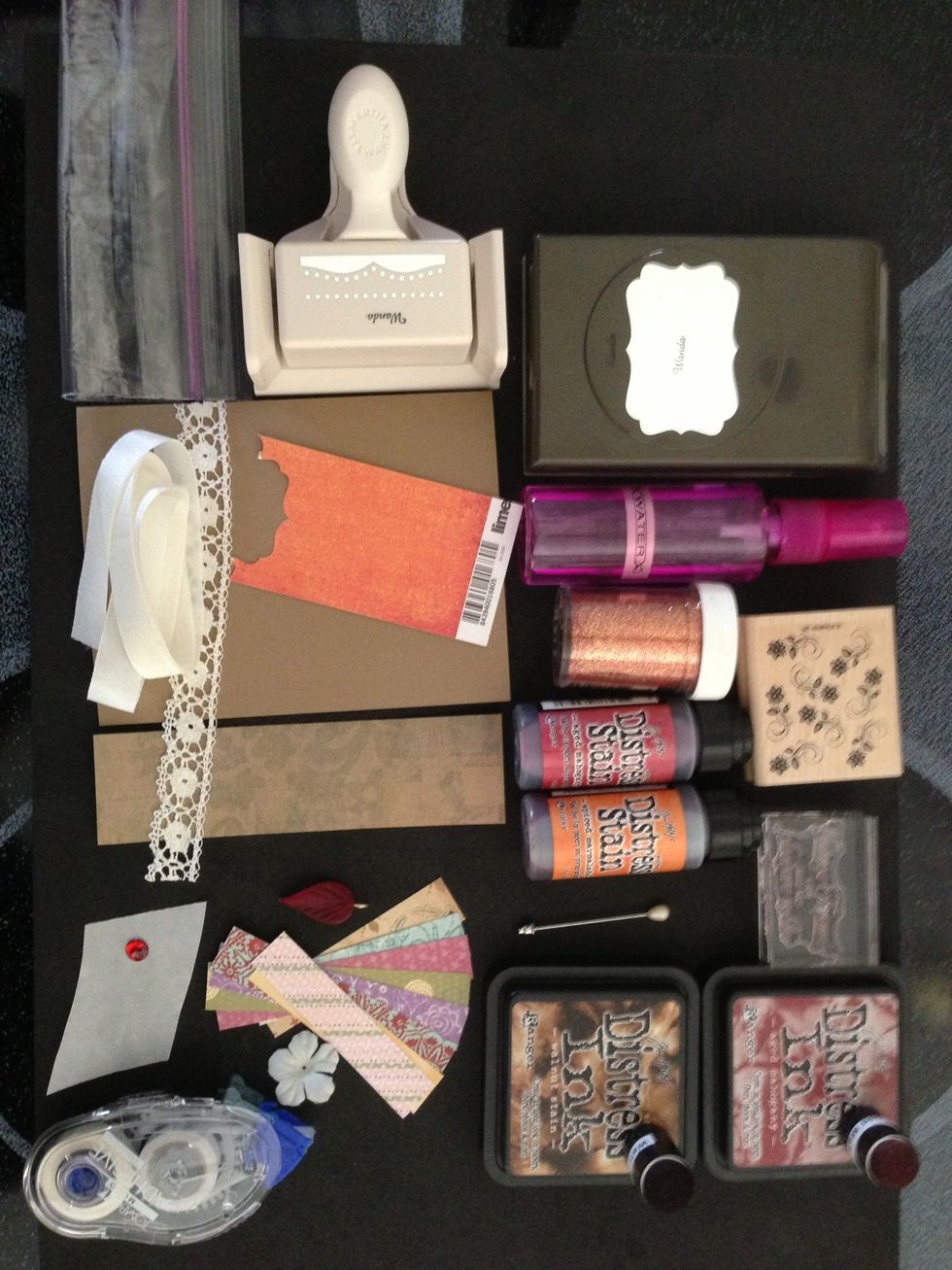 Use white or neutral colored lace, hem tape & flower.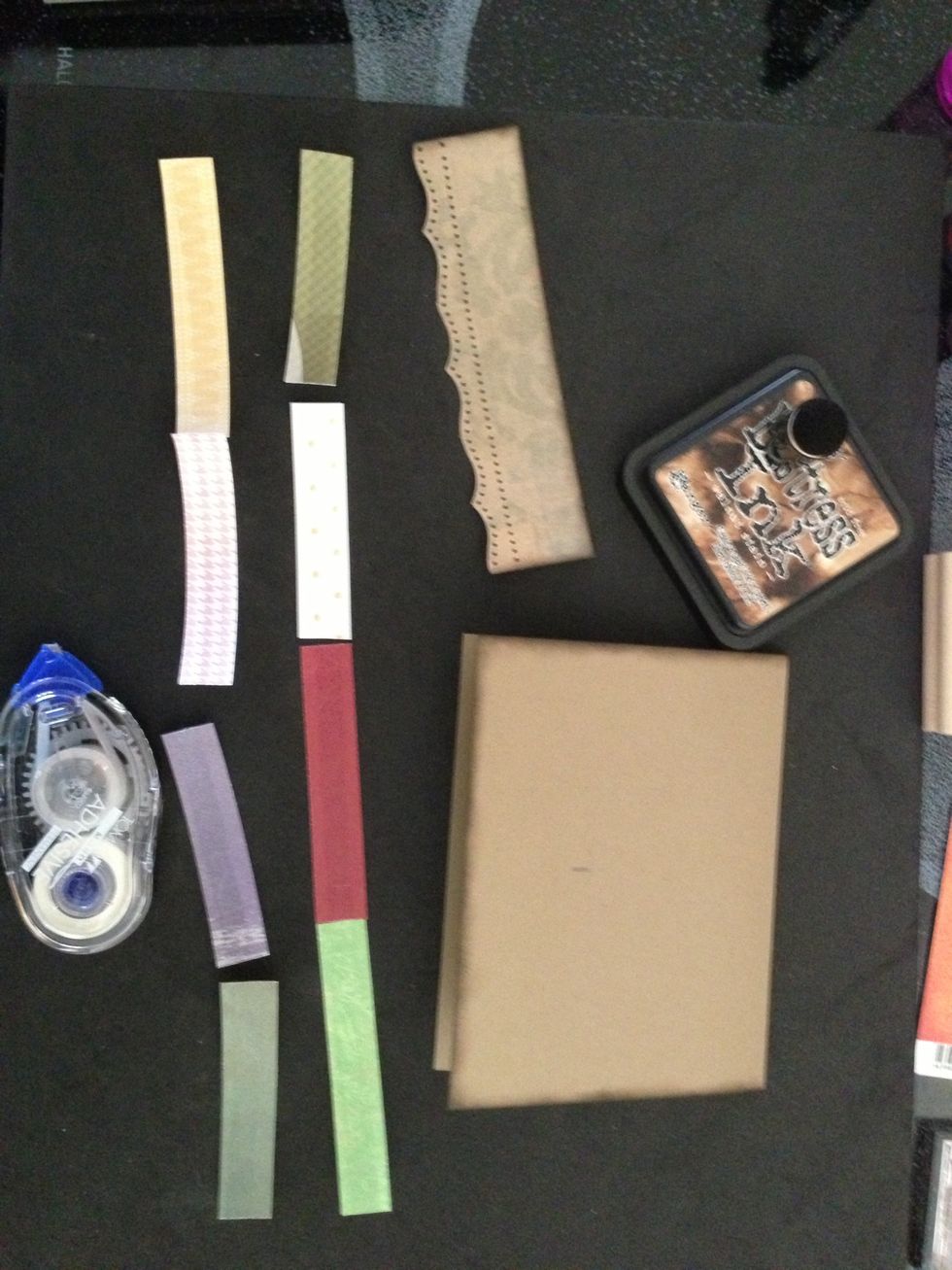 Punch border strip. Distress ink edges & bottom of card and edges & top of border. Make a pencil mark at 2-3/4" from side of card. Apply adhesive to reverse side of strips getting ends well covered.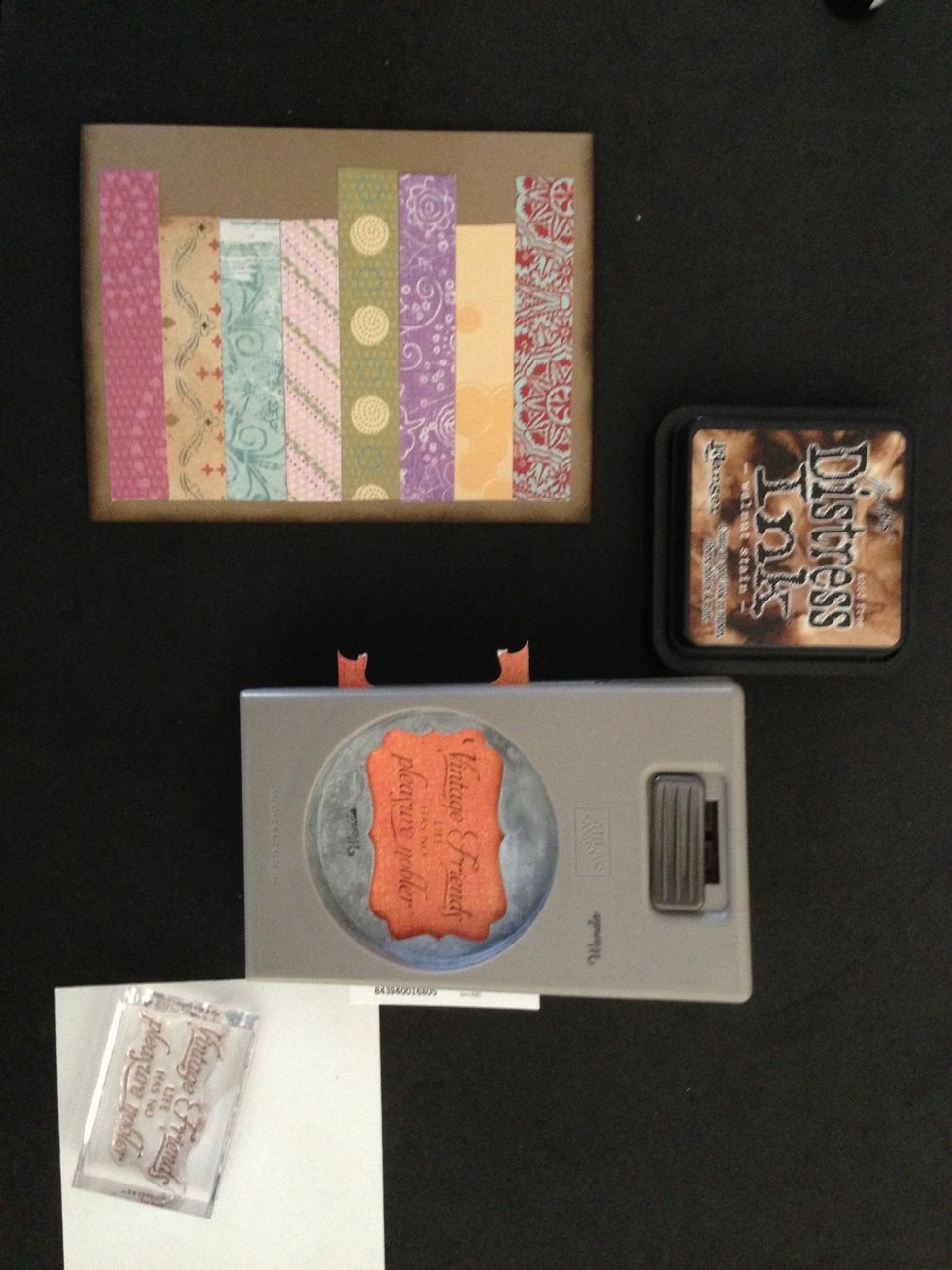 Adhere strips to card starting at the pencil mark and working to each side. Leave 1/4" space at bottom. Stamp sentiment on scrap and punch out. Distress edges.
Distress lace with dobber & ink on both sides. On a waterproof surface, stain flower and hem tape.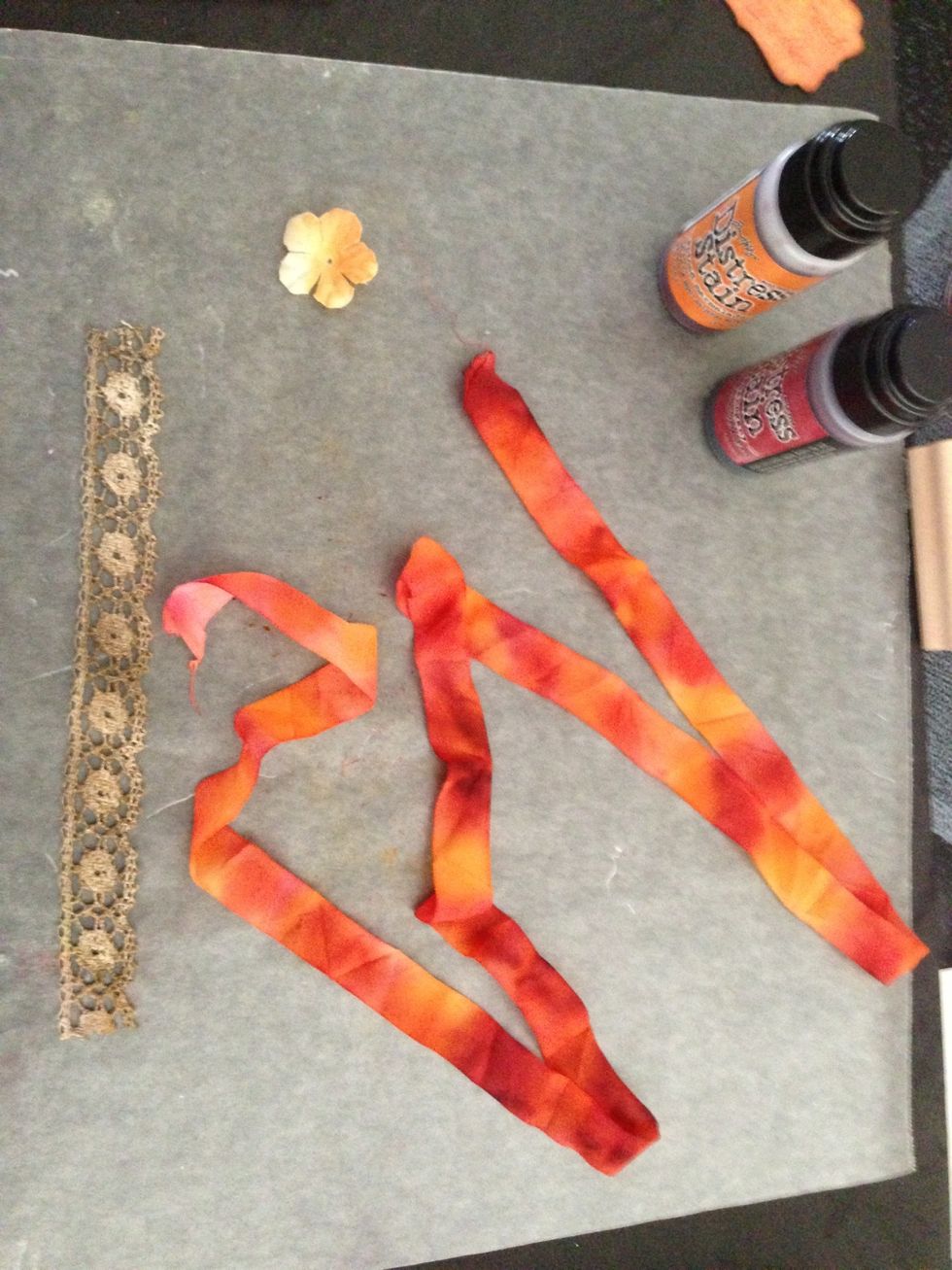 LIGHTLY spritz lace & flower to even color. Put hem tape in Baggie and spritz to soak. Mush Baggie. Light mushing gives variegated; heavy gives an even color. Let dry. Stamp pattern on flower.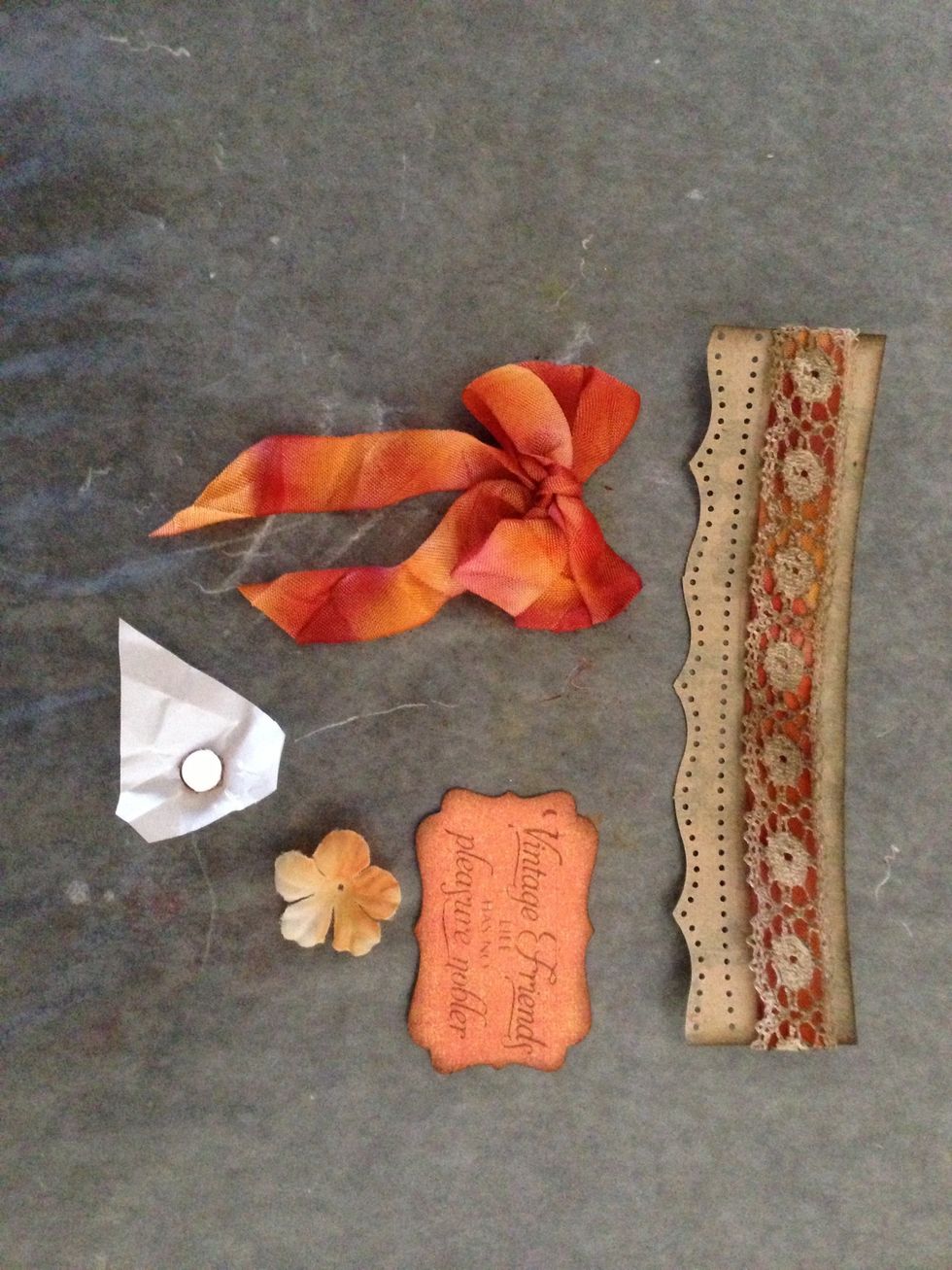 Adhere a 7" piece of hem tape to border top. Adhere lace on top of that. Make sure both are adhered to back & front of border. Put rhinestone upside down on glue dot and cover completely with glue.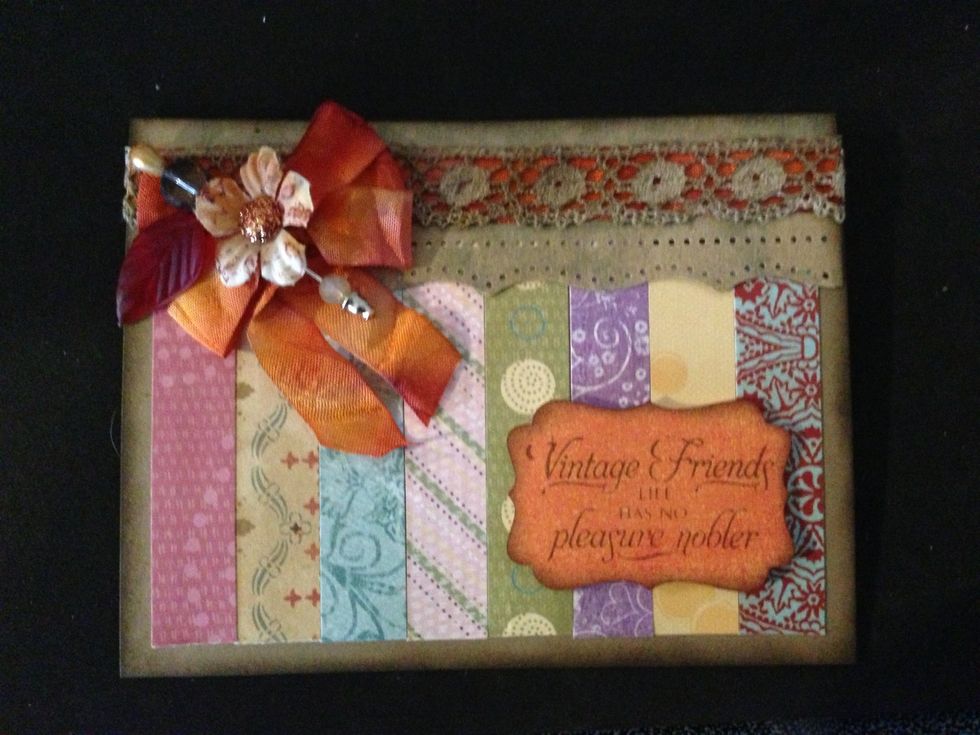 Happy Creating!!
1.0 Craft card base 4-1/4x5-1/2"
8.0 Pattern paper 3x5/8"
1.0 Pattern paper 5-1/2x1-1/2"
1.0 Pattern paper larger than punch
1.0 Lace 6-1/2"
1.0 Hem tape 1 yard
1.0 Border punch
1.0 Label punch
Glitter
1.0 Distress stain or re-inker
2.0 Stamps: sentiment & small pattern
2.0 Inks & dobbers
1.0 Hat pin, beads, silk flower
1.0 Rhinestone & glue dot
Adhesive, Baggie & water spritzer