Pull a friend behind you on a scooter! A friend and I made this one day and thought it was fun. You should try it.
50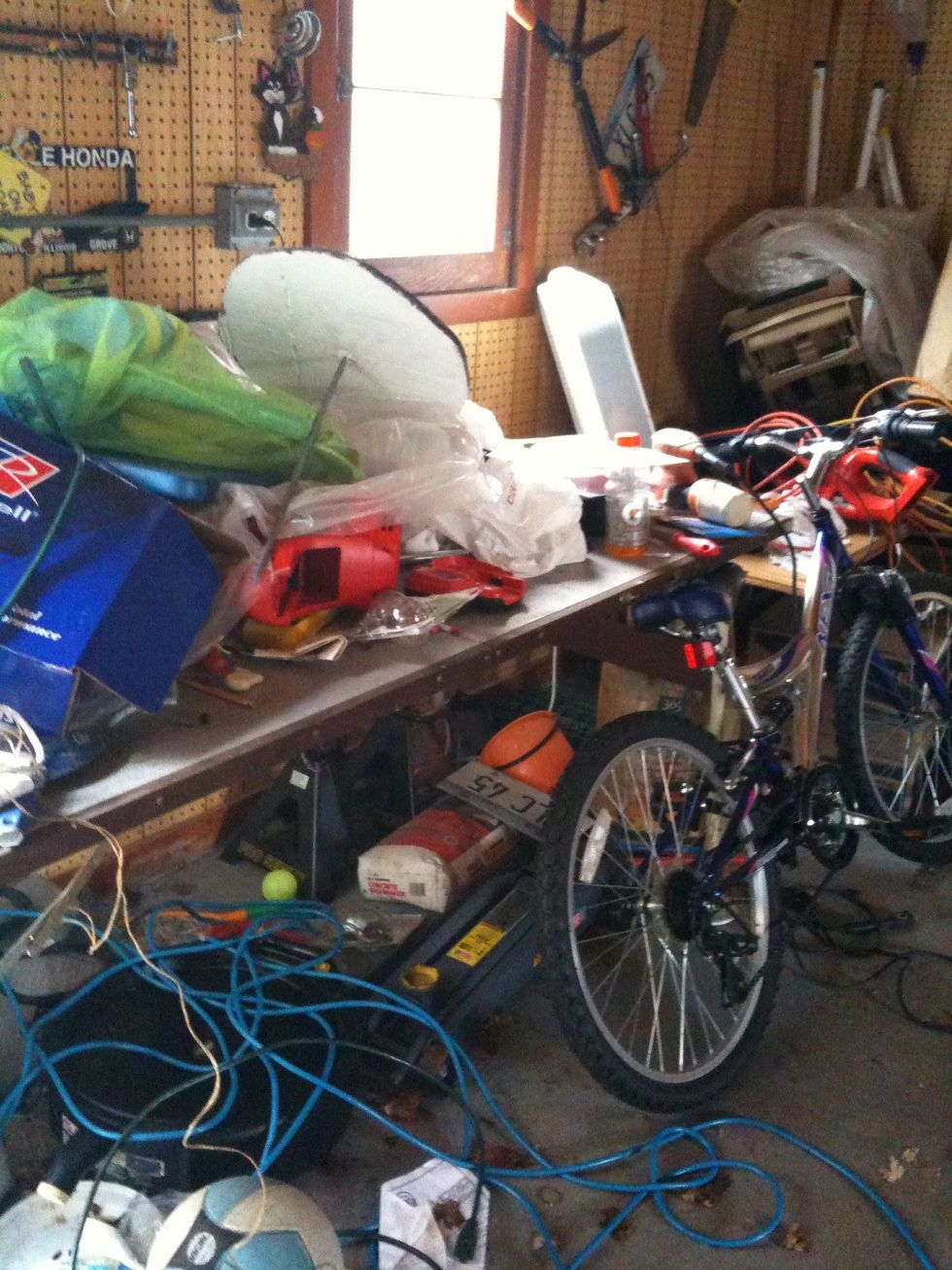 Be prepared to search in your smelly, dirty old garage or basement for a few things.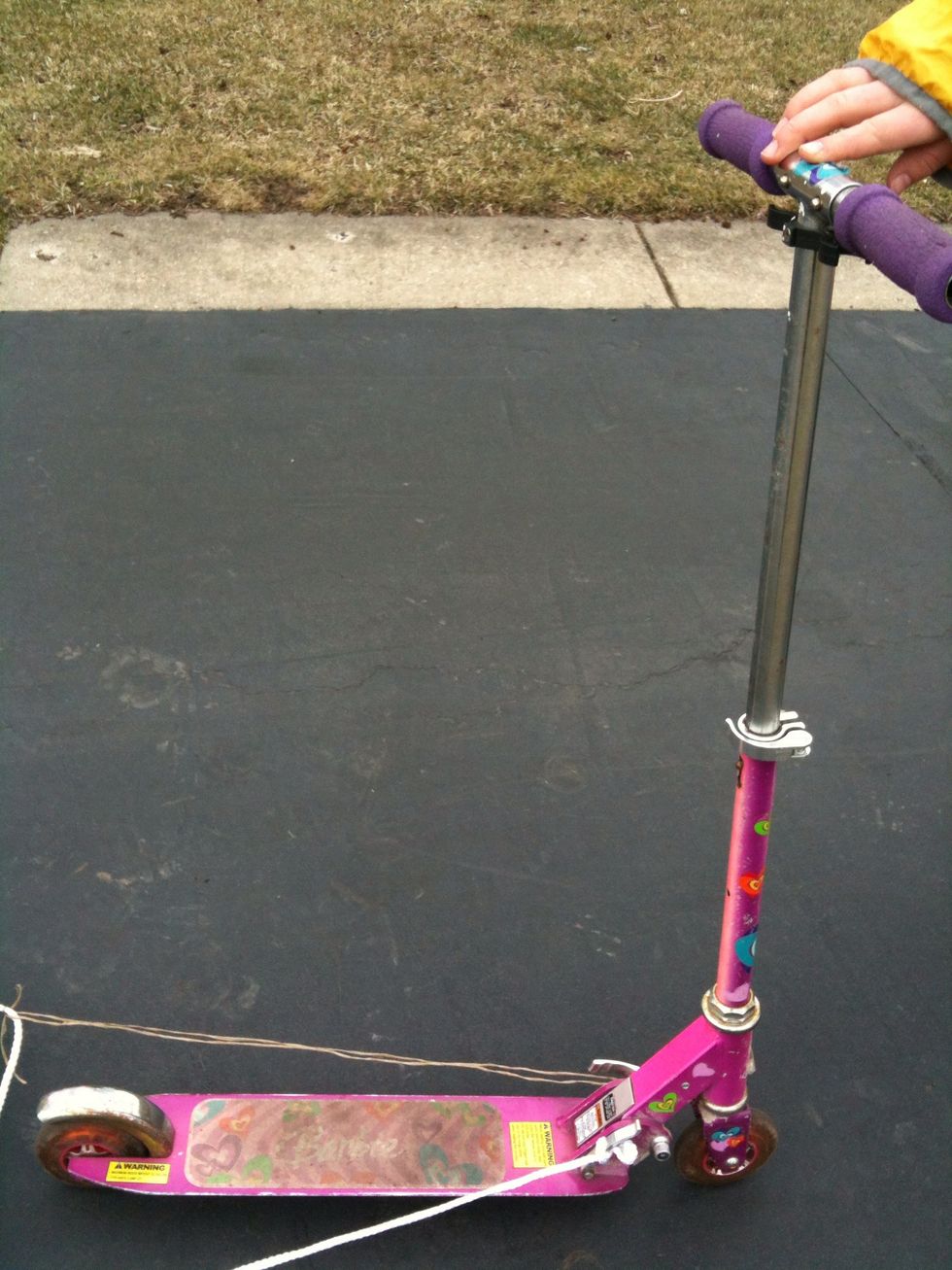 Get a scooter. We used my friend's old Barbie scooter from when she was 6.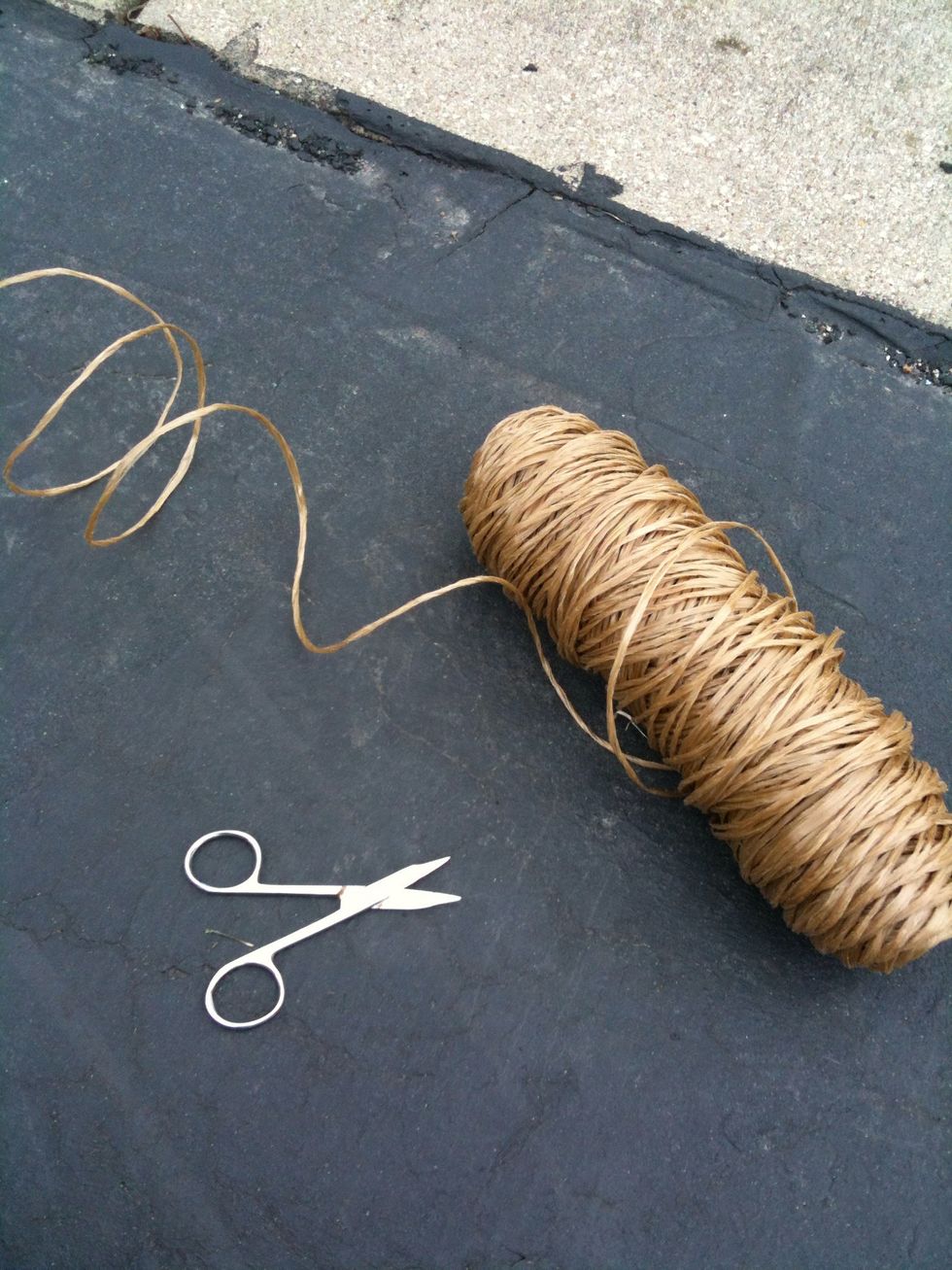 Get some twine or rope and a pair of sharp scissors. Those tiny scissors on the left work very well.
Get a Creeper (aka the thing you use to slide under a car and fix stuff). You can also substitute with just a board on wheels.
Tie the twine/rope like this. Make sure the knots are tight and the string is taut.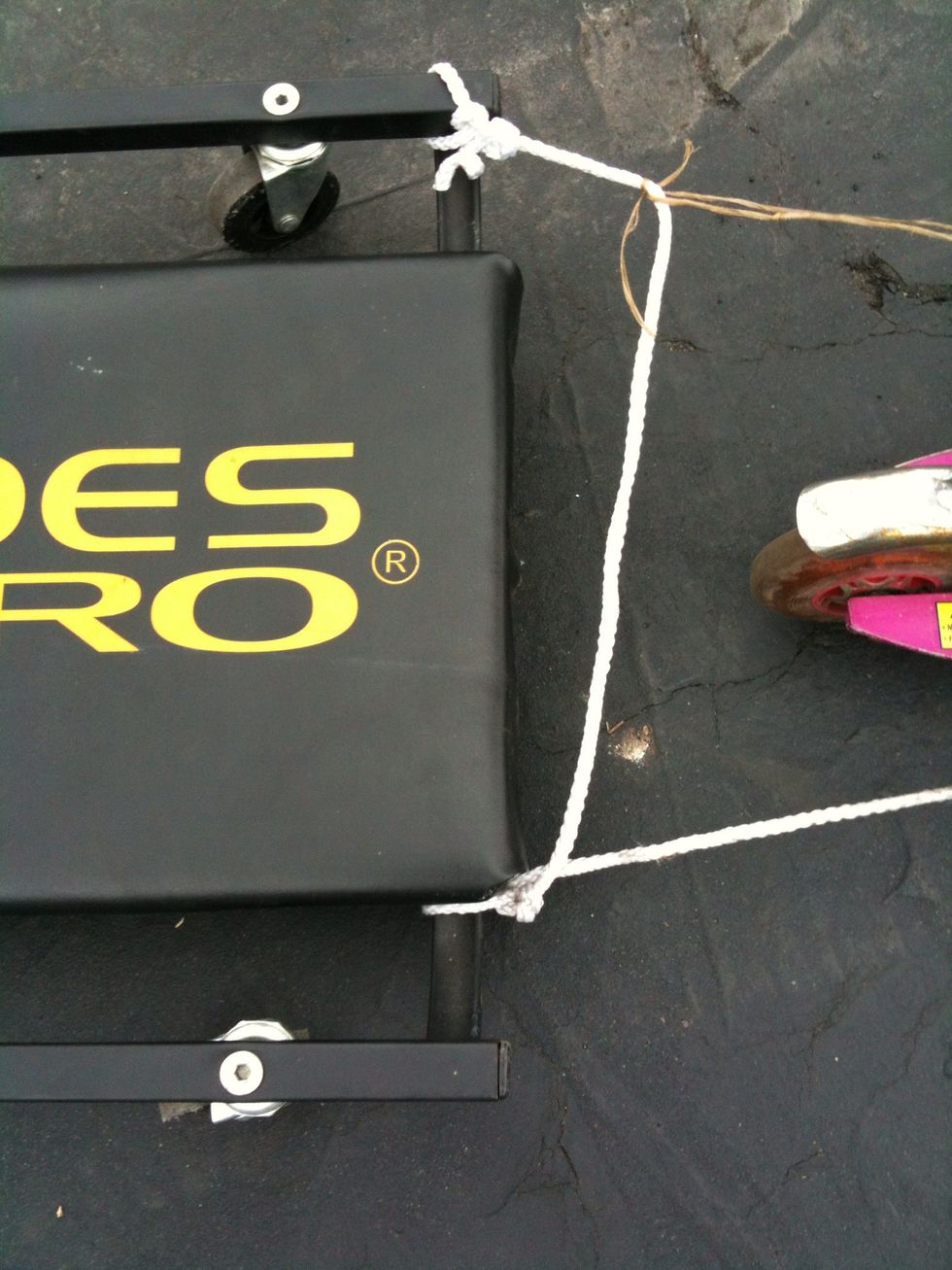 The back knots should look something like this ...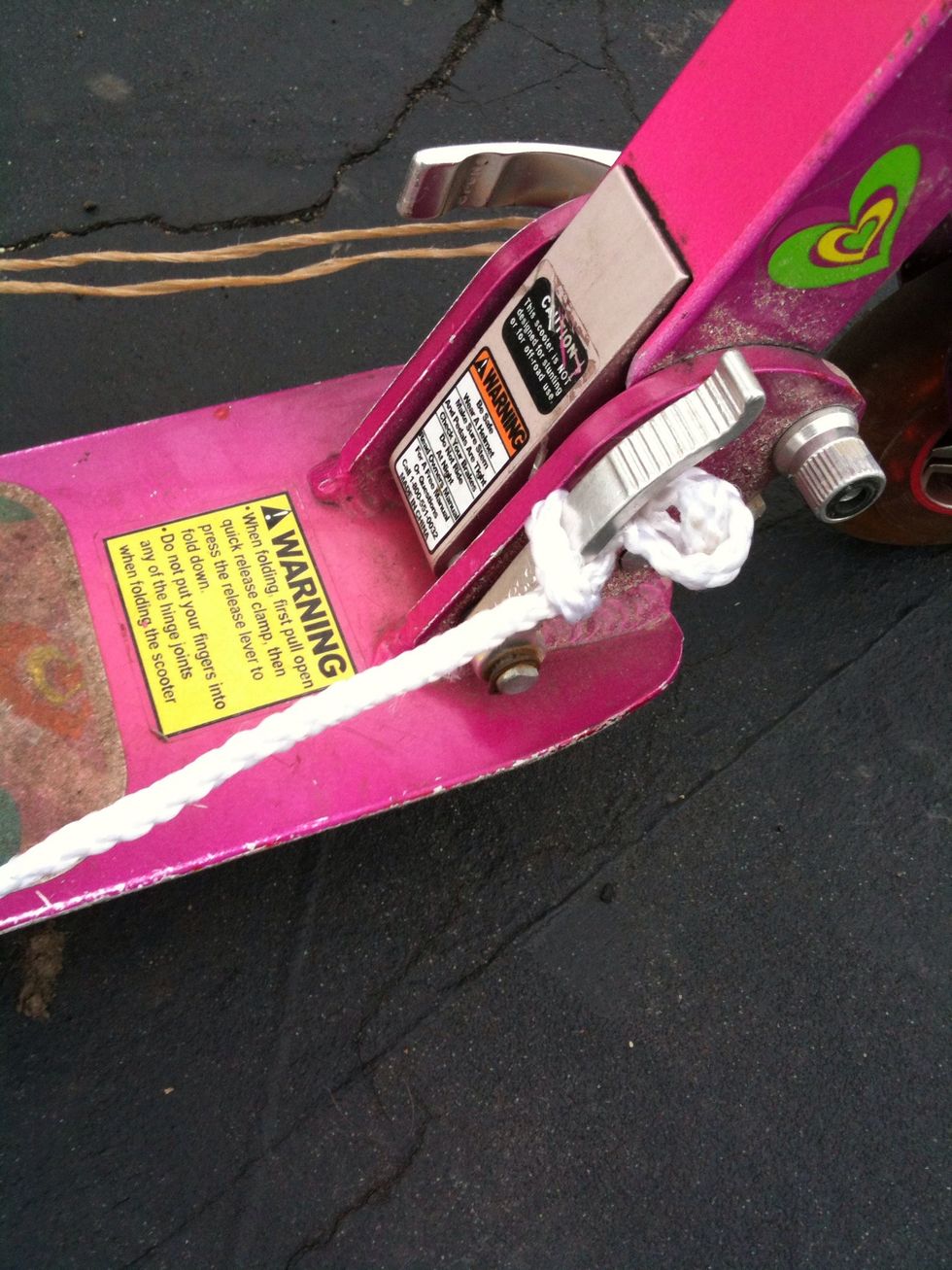 ... And the front knots should resemble this.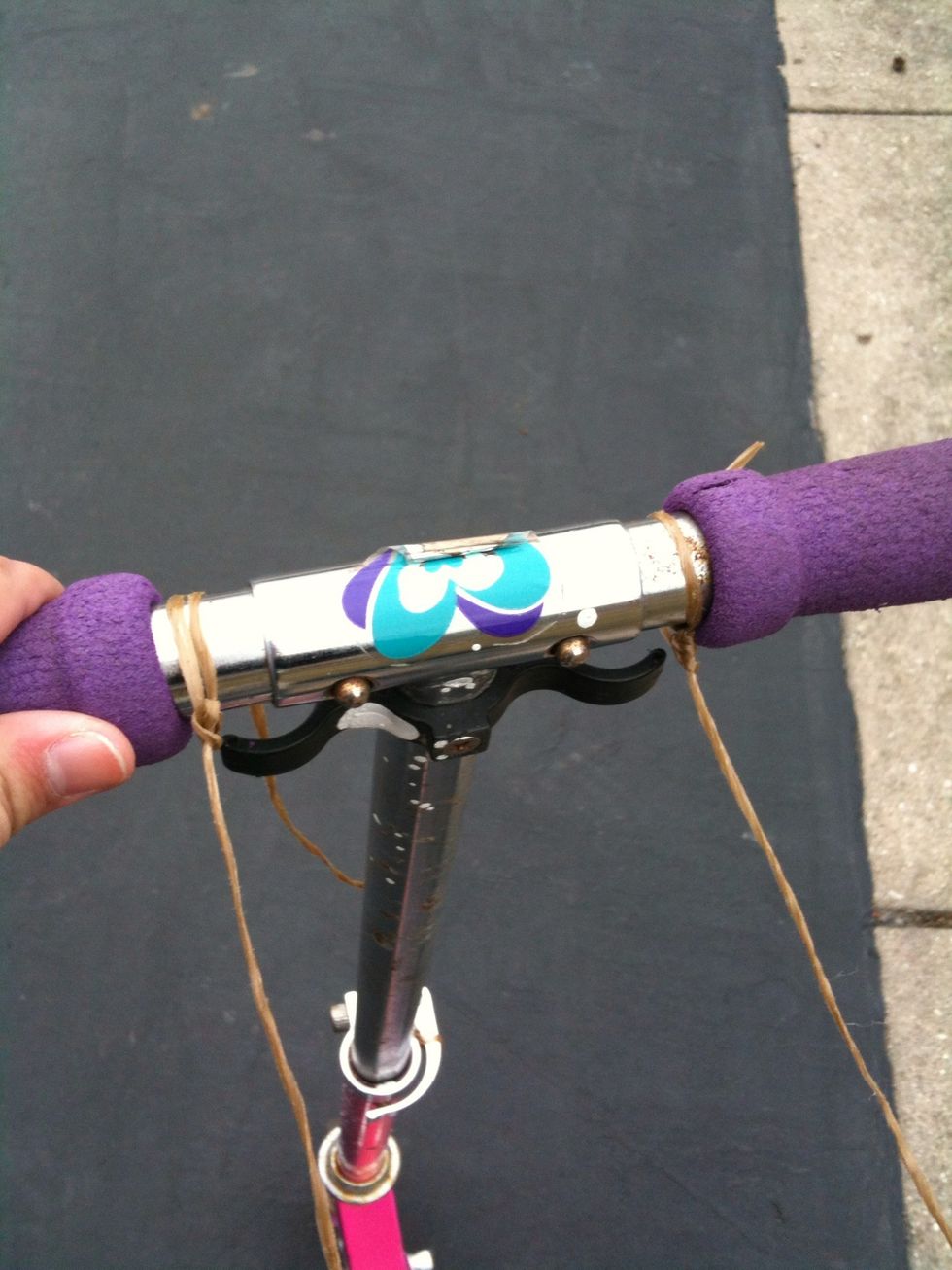 Now take some more twine and divide it into two long pieces, about 3 feet long each. Tie one end of each length to the handles of the scooter, like this.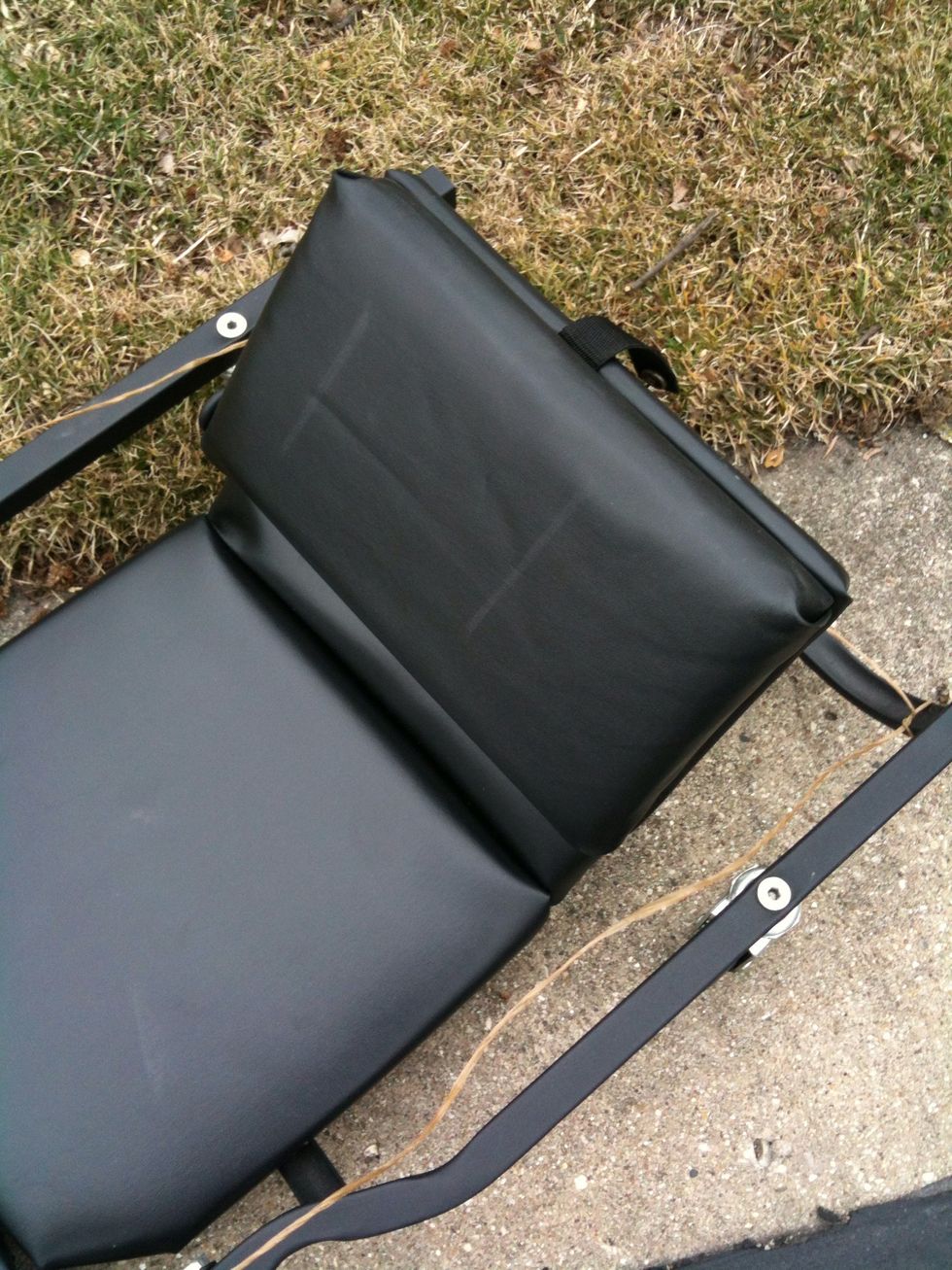 Tie the other ends to the back of the Creeper and make sure to brace it by looping it around the back.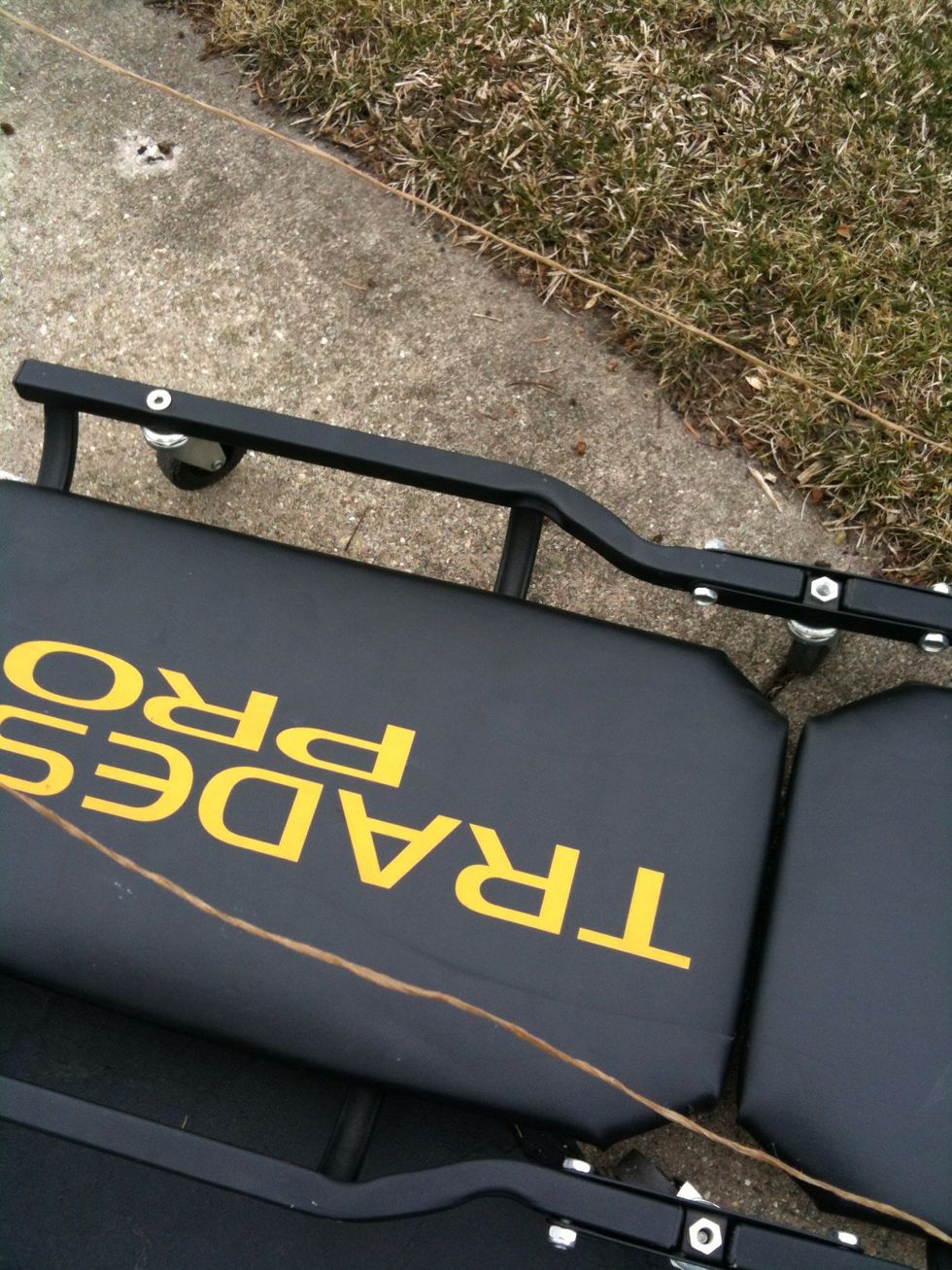 When riding, use these two pieces of twine to steer yourself. They work very well!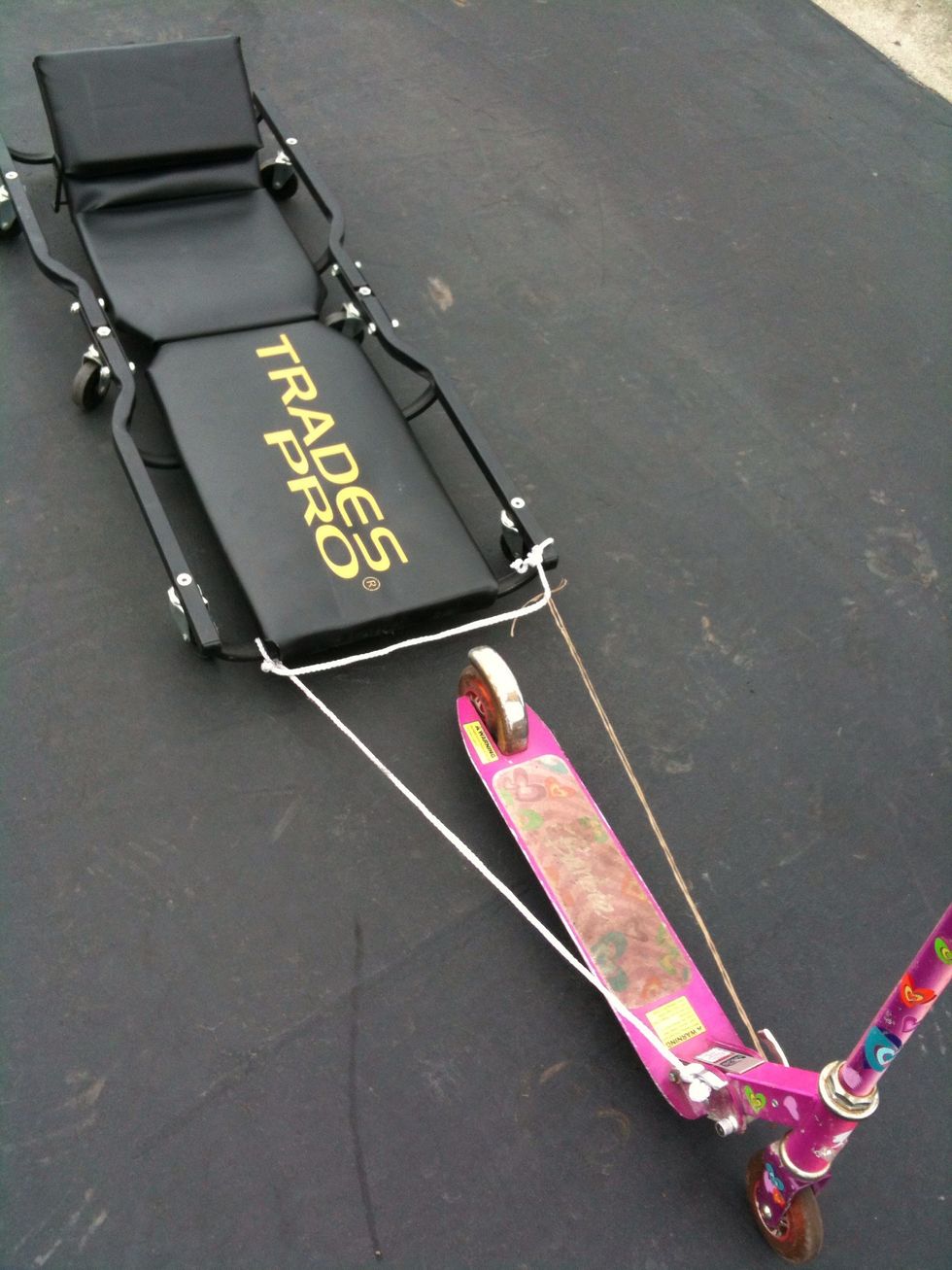 Tada! Finished scooter wagon. This picture does not include the top strings but yours should. Have fun!
1.0 Scooter
Rope/strong string
1.0 Pair of scissors
1.0 Creeper/board on wheels