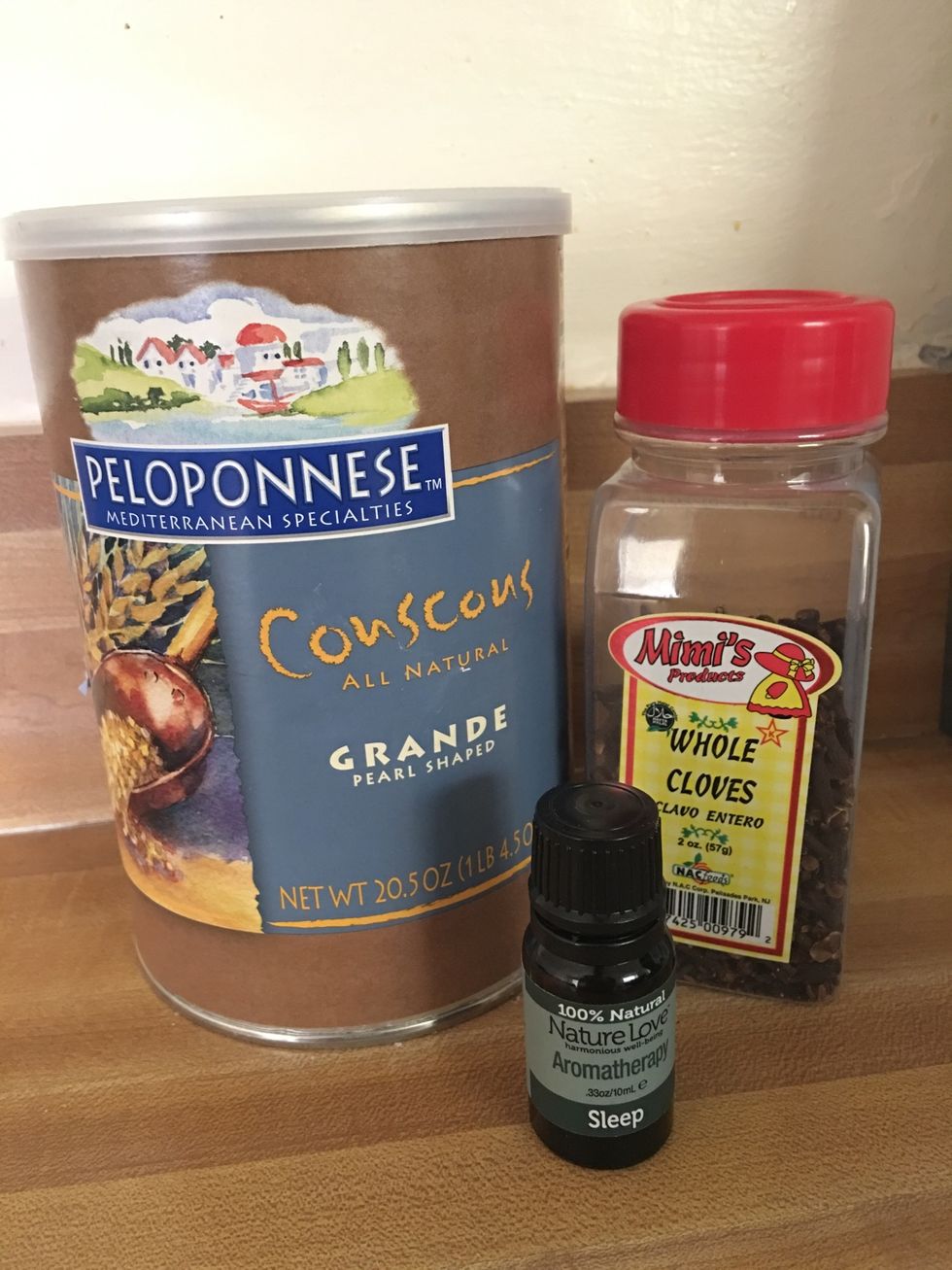 Gather your ingredients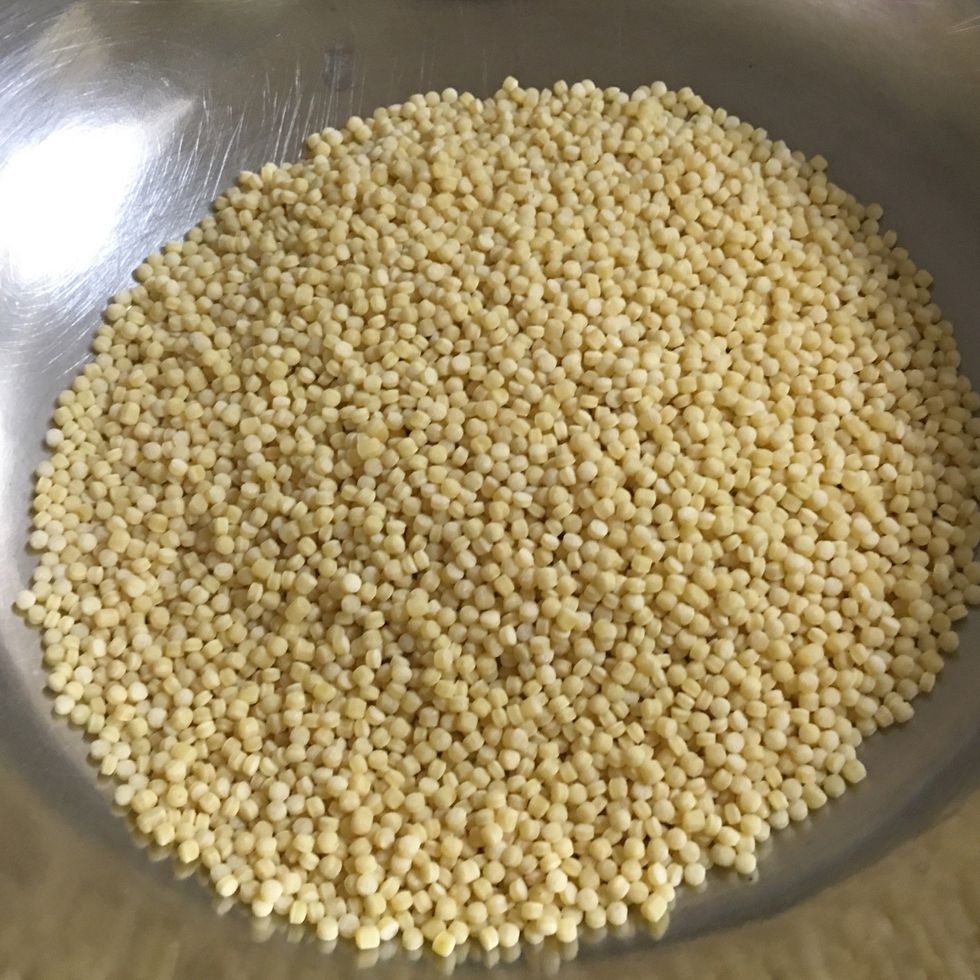 Pour couscous in a large bowl.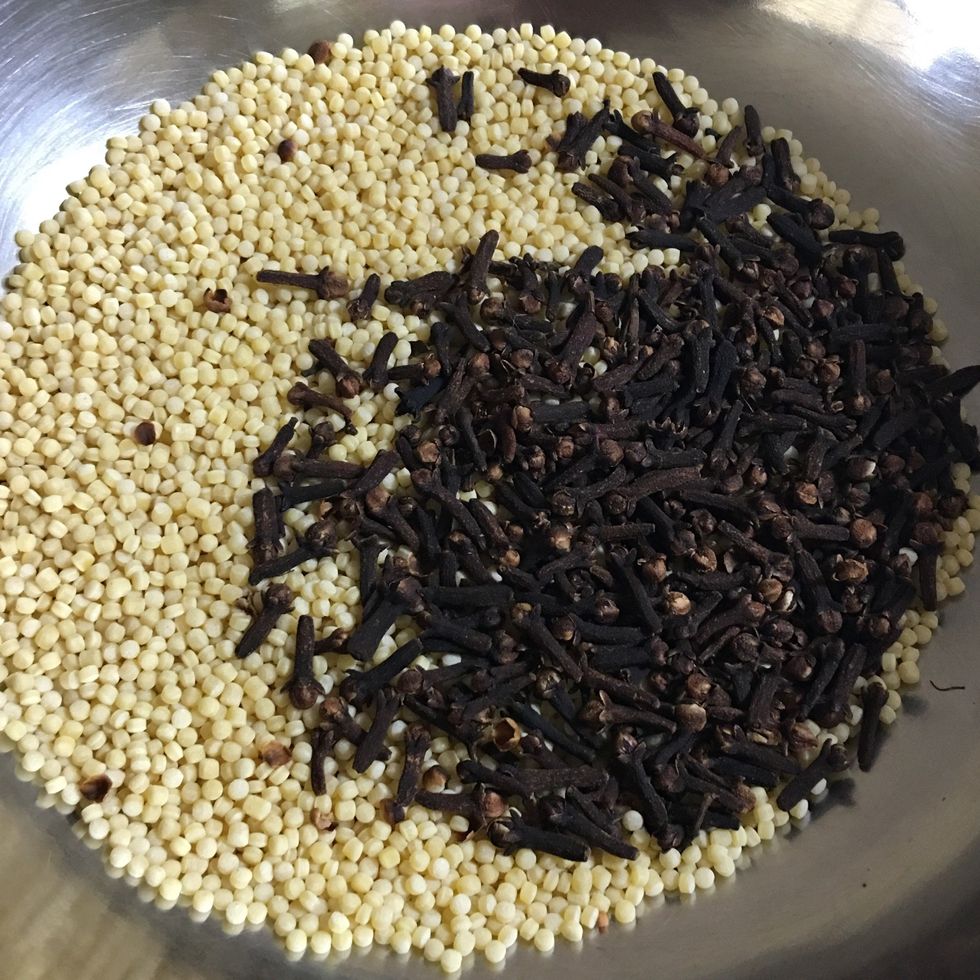 Add whole cloves.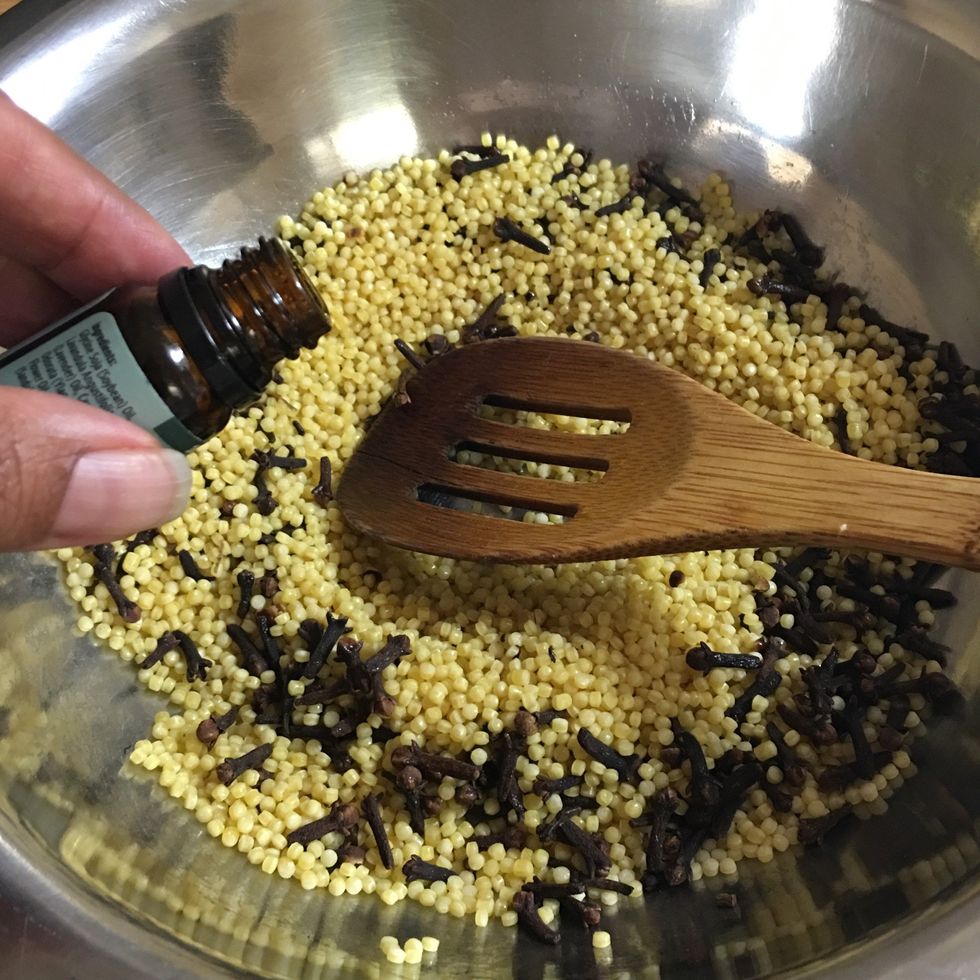 Add your favorite essential oil. Whatever amount makes you happy.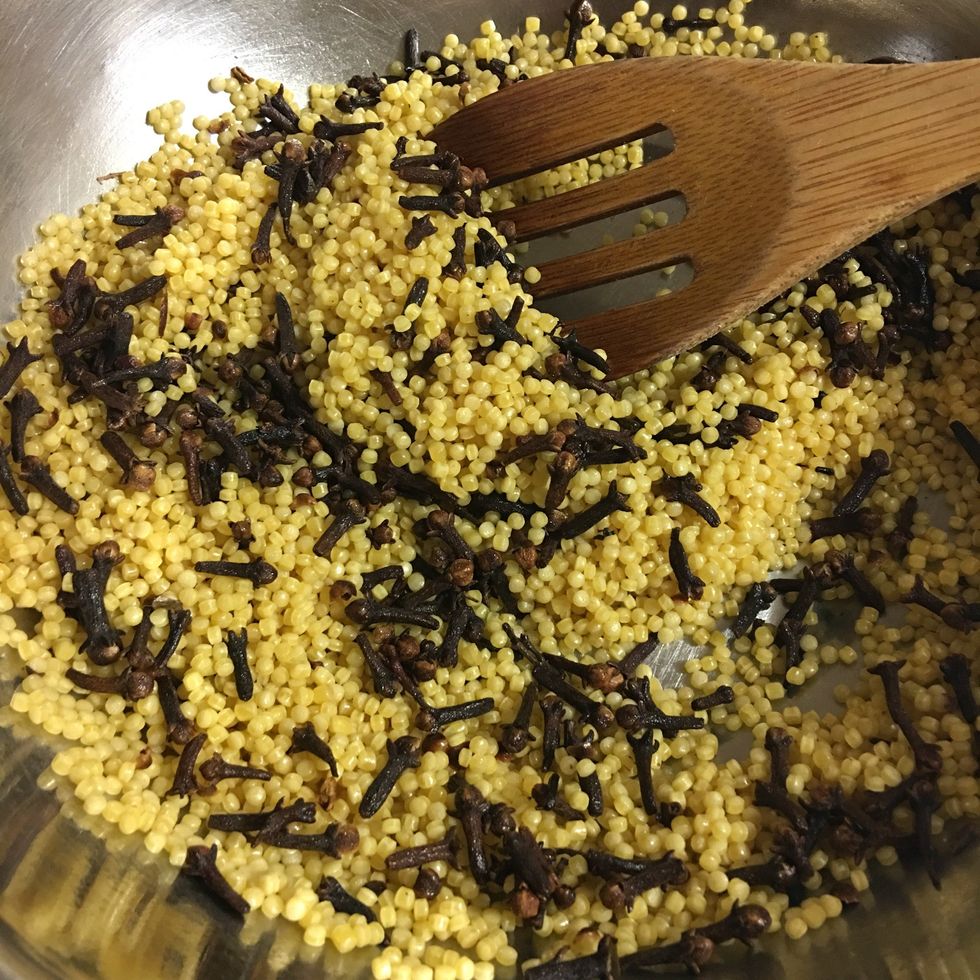 Mix thoroughly.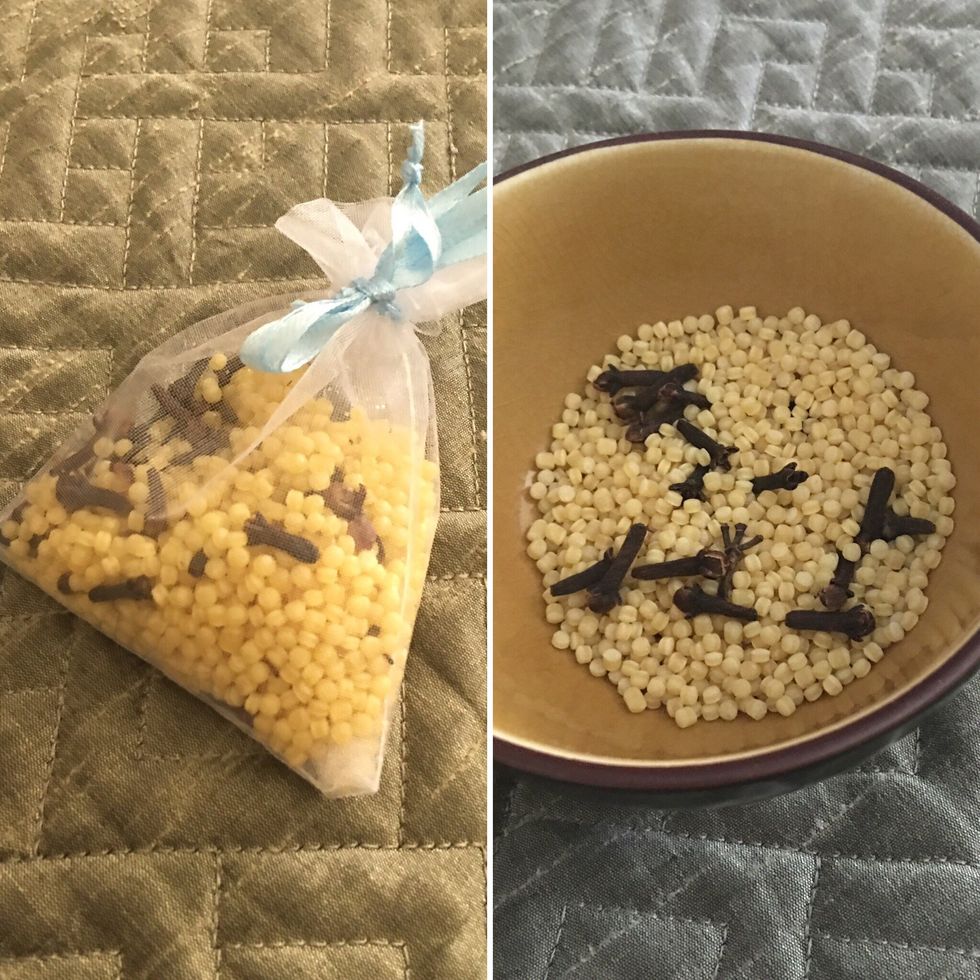 Pour in a shallow bowl for your room or a small organza bag for your car. Stir as needed to bring out the fresh scent. Enjoy!!!
1 Cup large pearl couscous
1/4 Cup whole cloves
Your favorite essential oil