How to make a savory squash vegetable side dish
Make a Savory Squash Vegetable Side Dish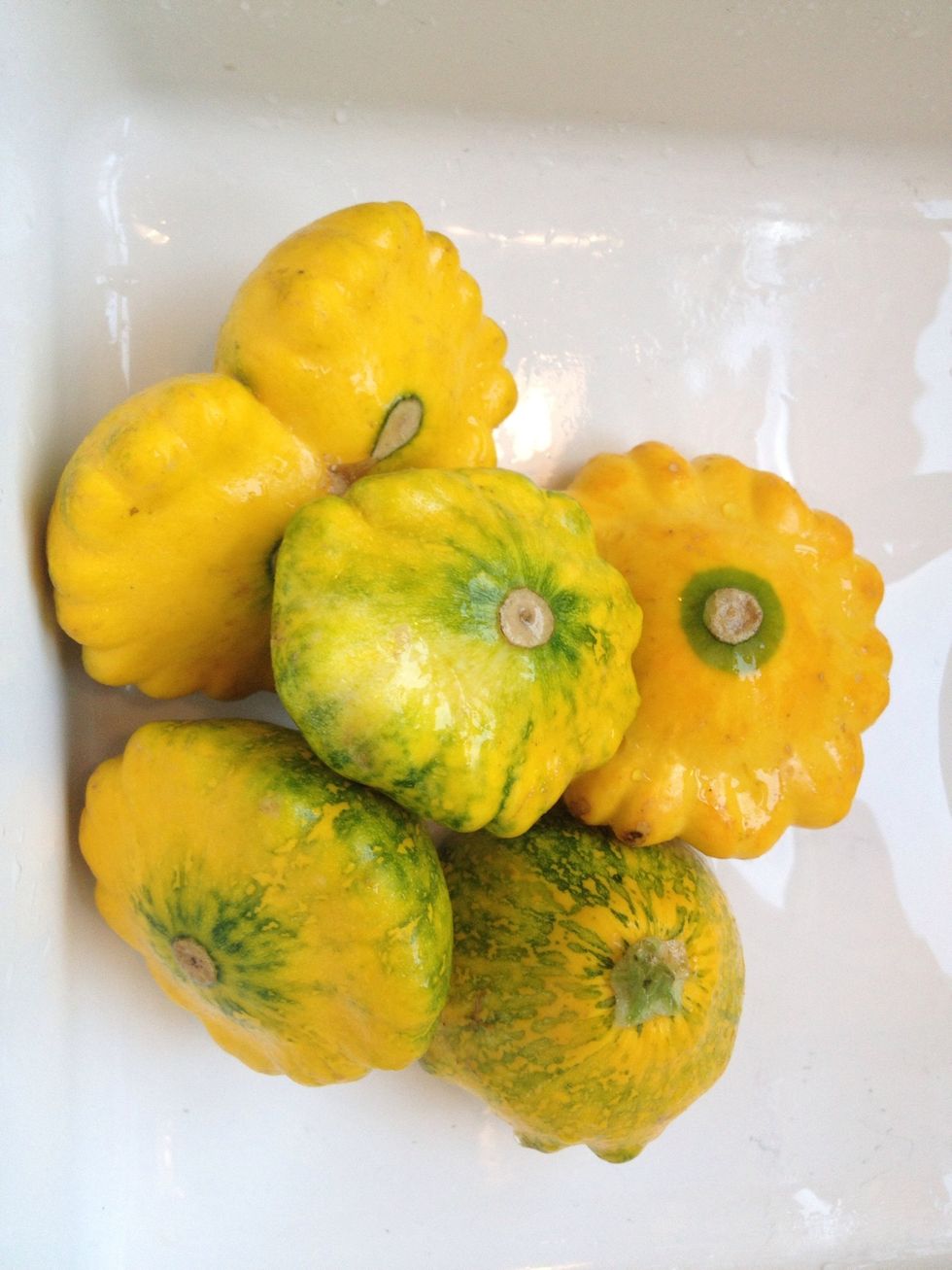 I used these darling party pan squash from the Farmers Market, but you may use your favorite summer squash. Zucchini or Crookneck would do just fine.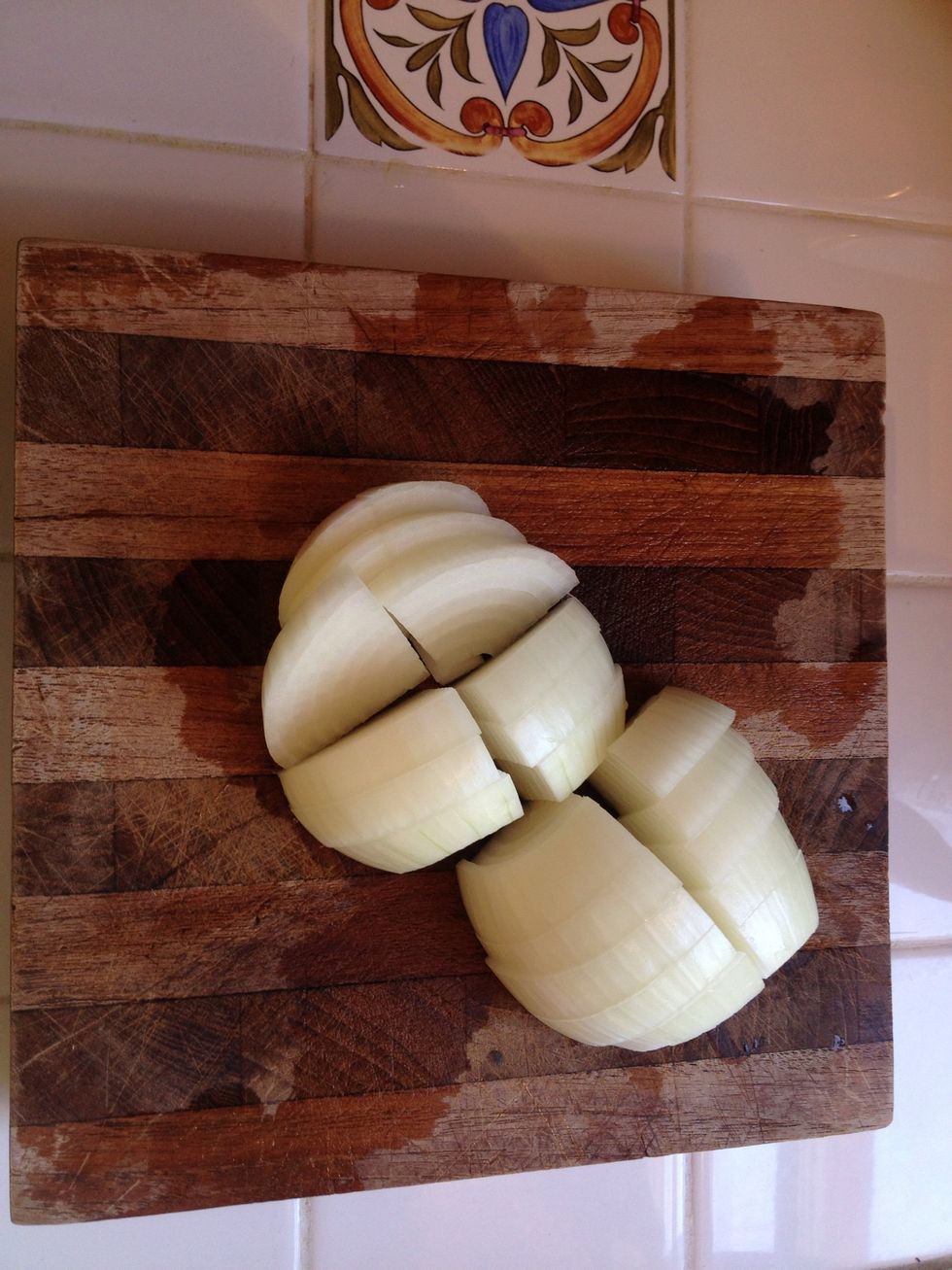 I like to make large chunks of onions for this dish. It seems a little more rustic that way. You can chop or dice them to suit your tastes.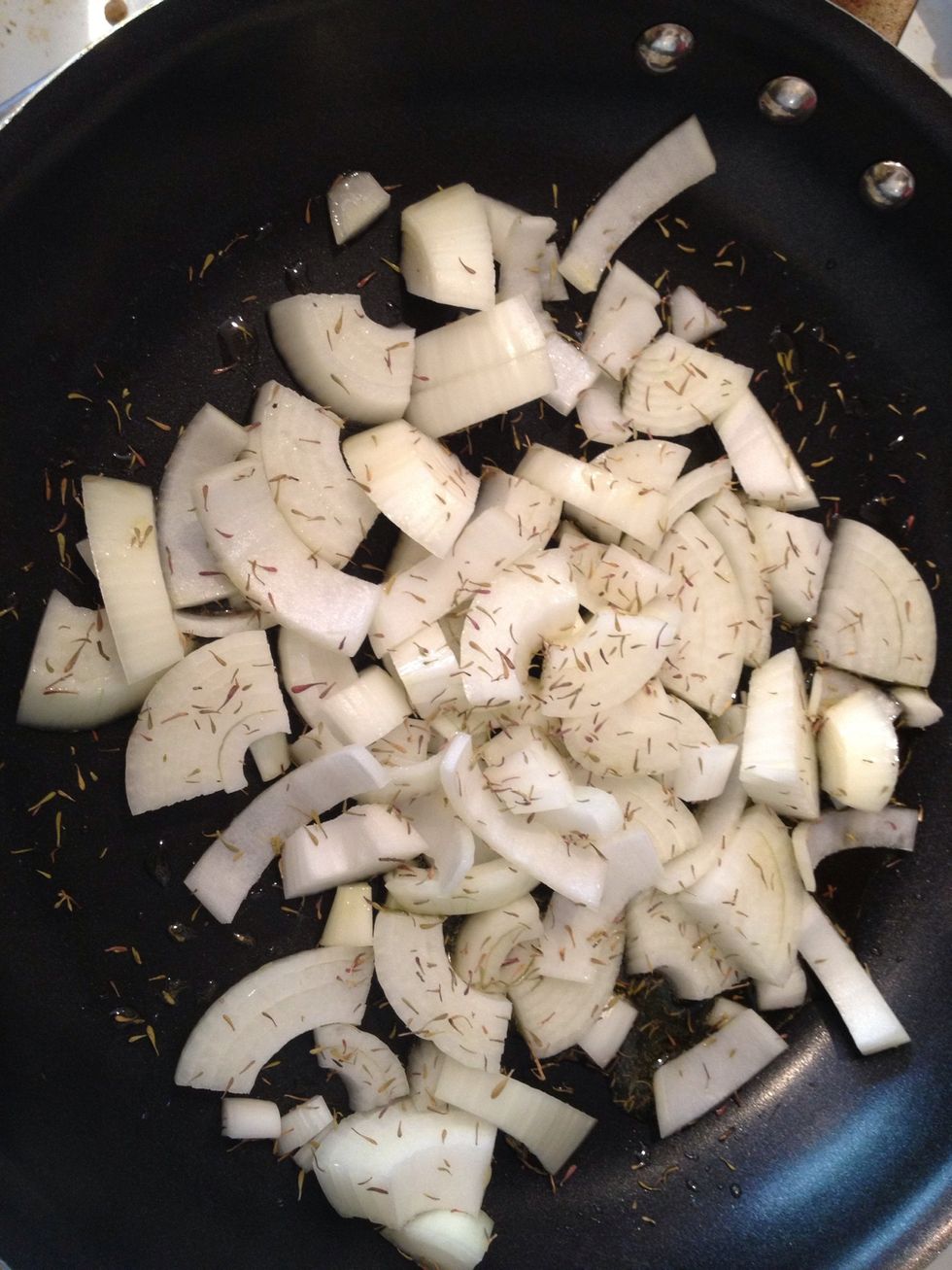 Put the onions into the pan with the olive oil and the thyme leaves. Sauté them while you wash and cut the squash.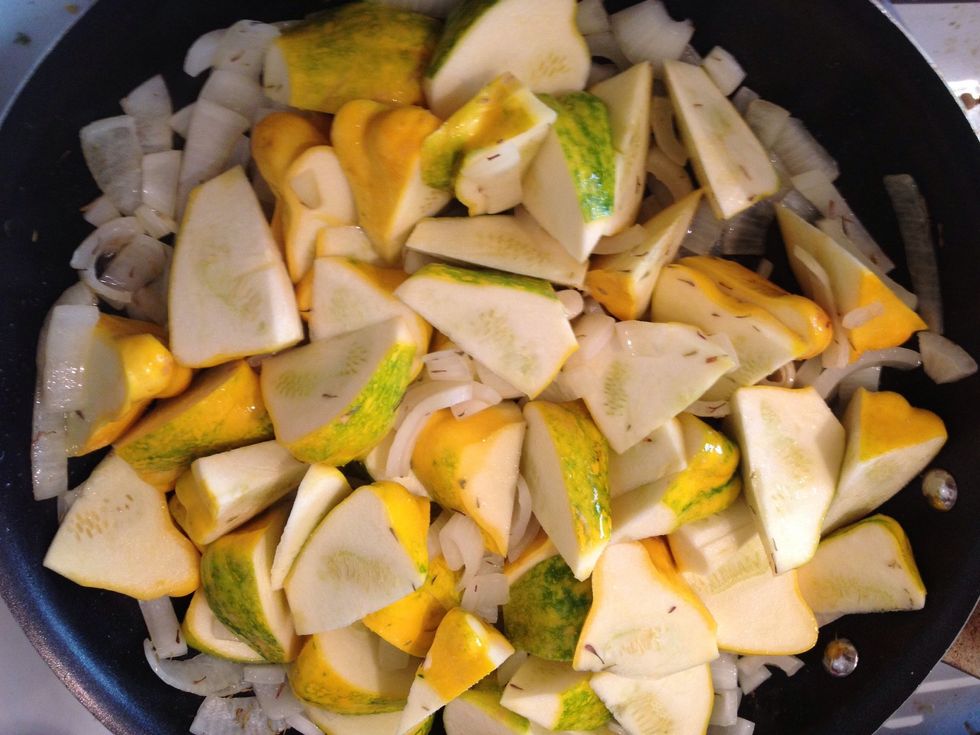 Cut the squash into bite-sized pieces and add them to the sautéed onions. Stir occasionally, while they begin to cook.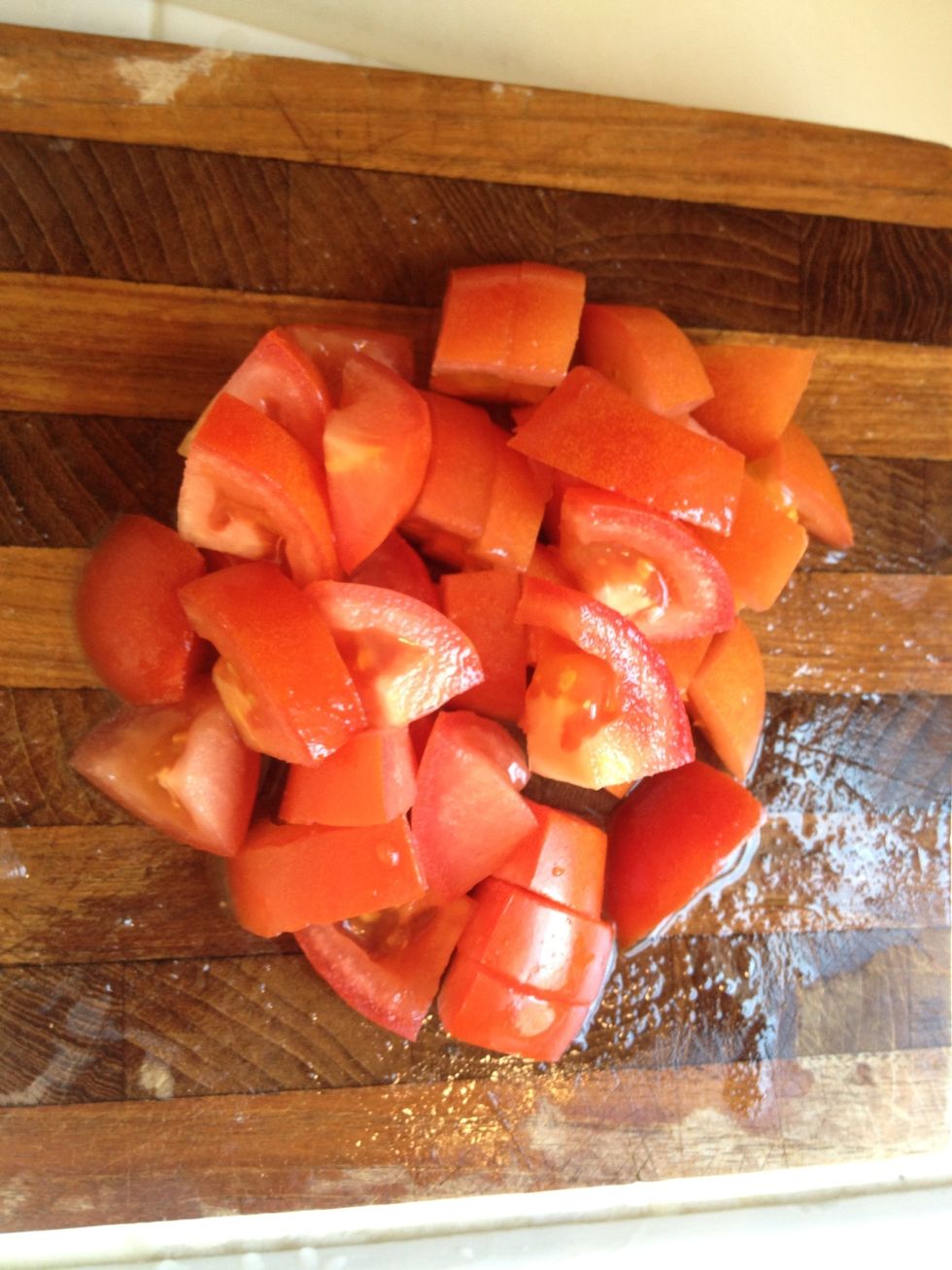 Rough chop two medium tomatoes.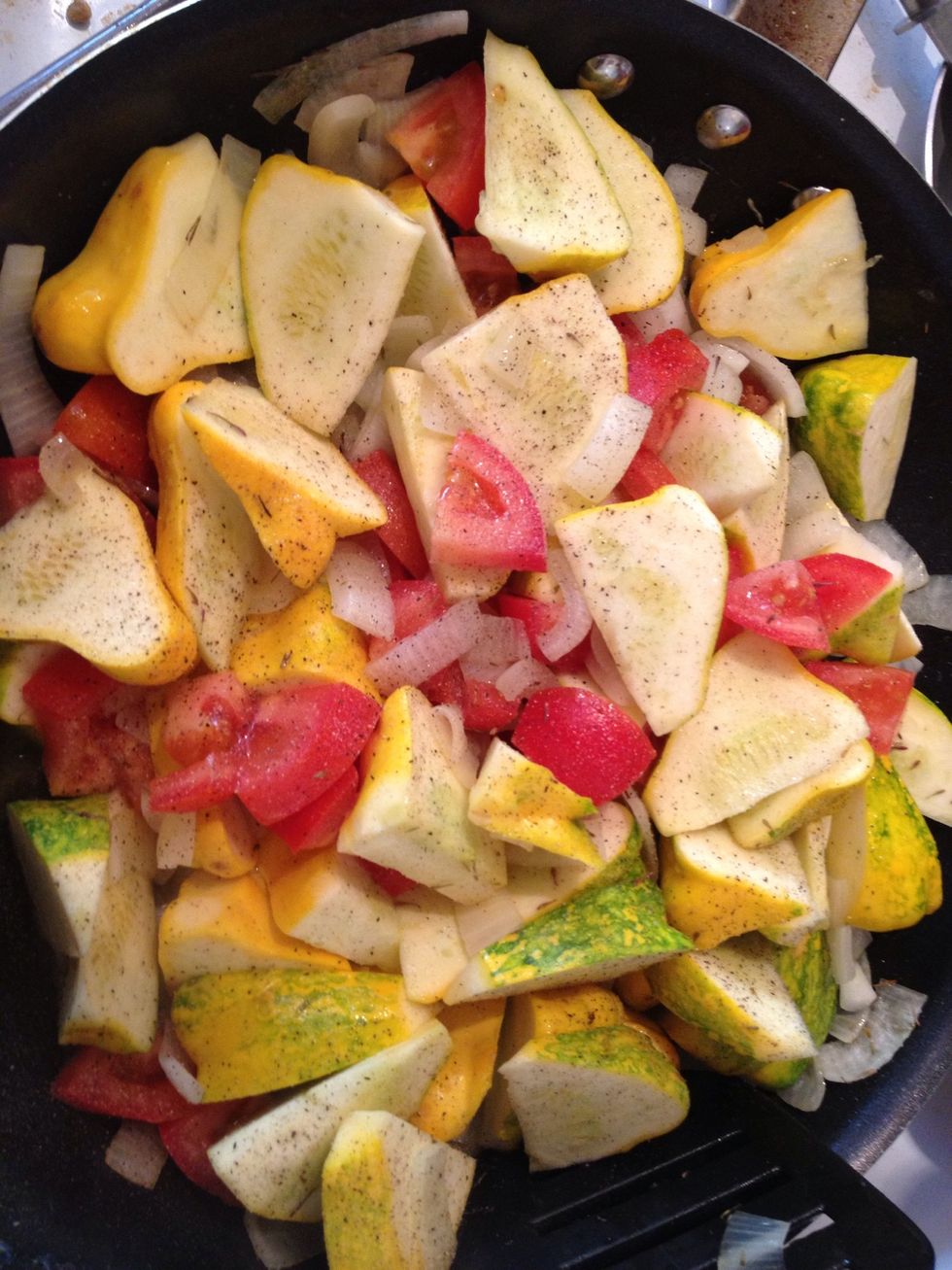 Add the chopped tomatoes to the skillet and salt & pepper to taste.
Before the squash gets mushy, add chunks of chévre to the pan and stir gently.
The soft goat cheese mixes in with the olive oil and the vegetable juices to make a very nice creamy sauce. Check the seasoning and add salt & pepper if necessary. Enjoy! !
2.0lb Summer Squash
1/2 Medium yellow onions
2.0 Medium Tomatoes
5.0oz Chévre (soft goat cheese)
3.0Tbsp Olive Oil
1/2tsp Dried Thyme Leaves
Salt & Pepper to taste
Pamela Tarango
I am a 27 year veteran of the teaching profession. Snapguide is the perfect creative outlet for me.