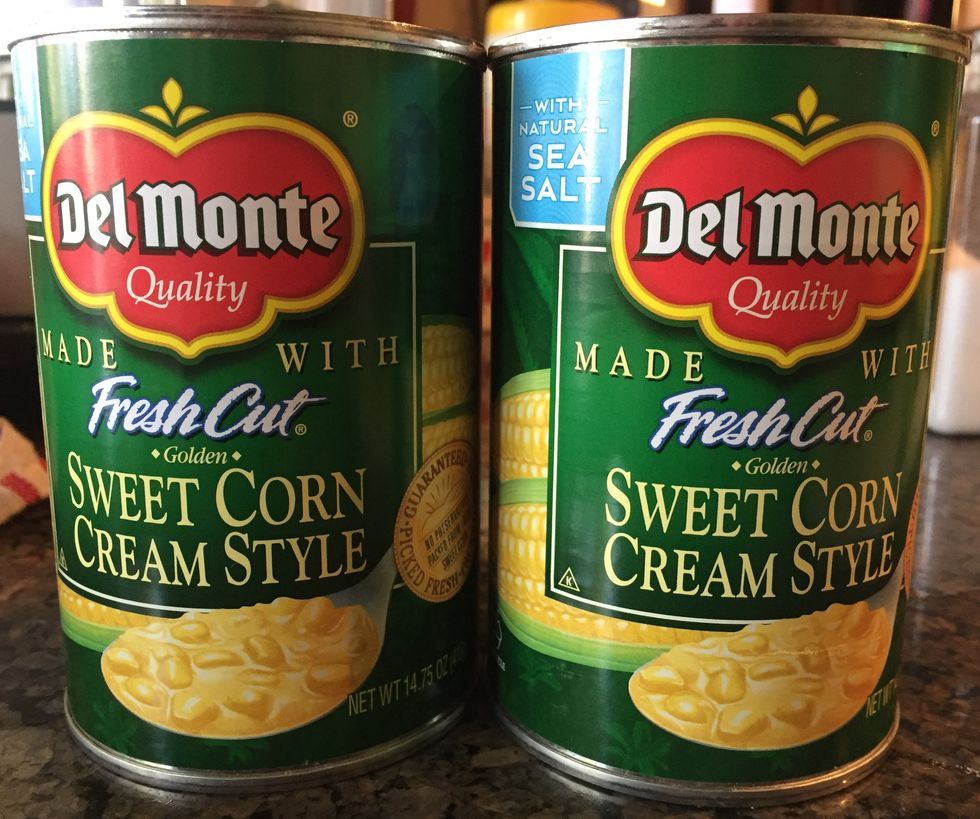 The corn must be cream-style corn, not canned corn kernels packed in water.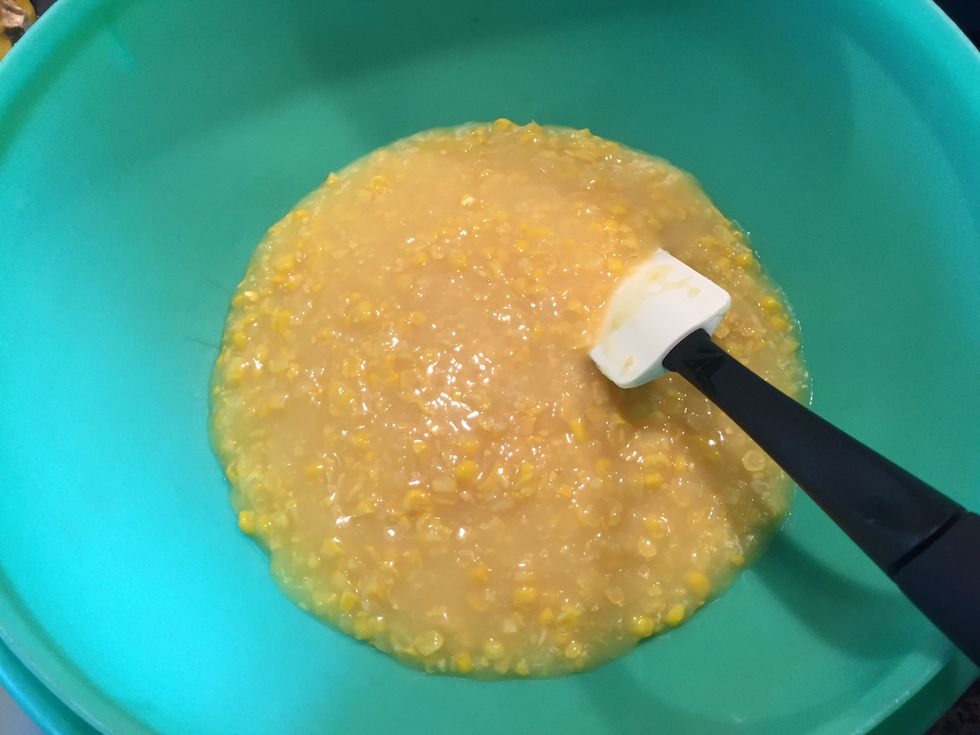 I open the cans and pour them into a rather large mixing bowl. This is my mother's old green Tupperware bowl from the 1970s. Ah... nostalgia!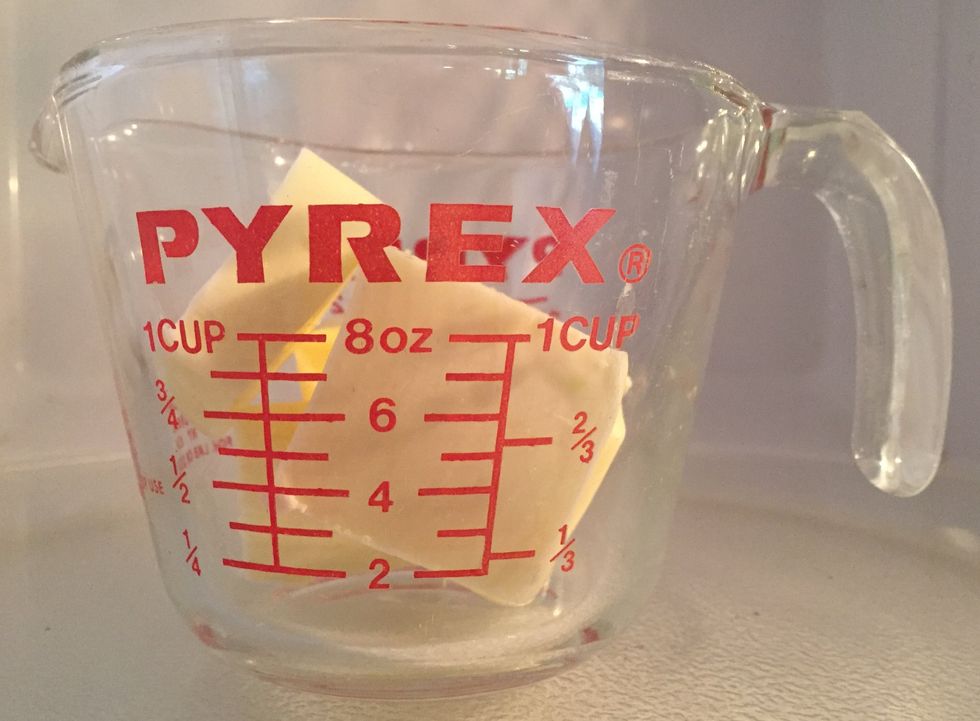 Break up one stick of butter and melt it in the microwave... or on the stove-top.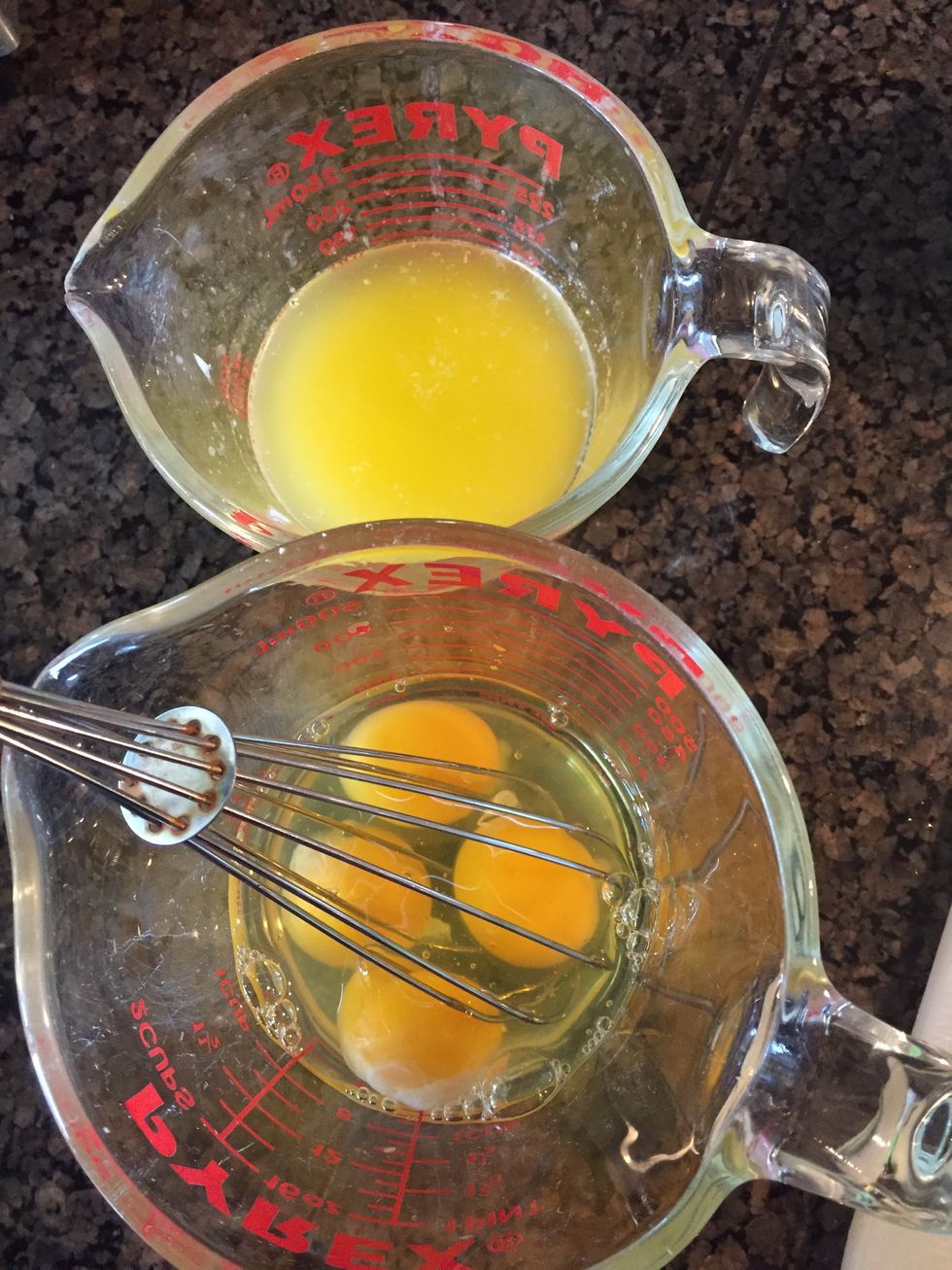 So far, everything is yellow, right? LOL. Beat the eggs!
I use a wire whisk, to mix in the butter and the beaten eggs.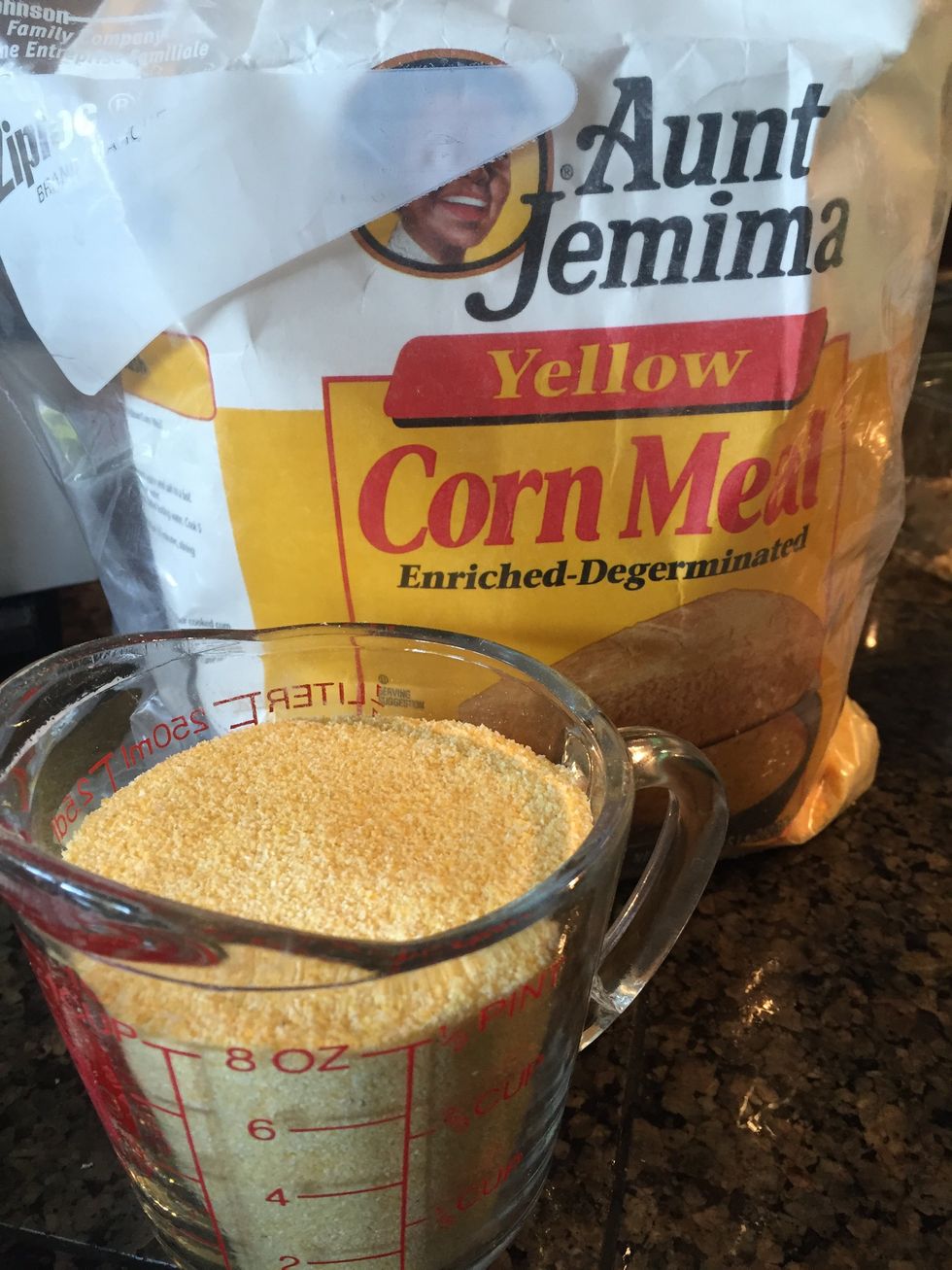 Now you need one cup of yellow cornmeal. I know this is not the right kind of measuring cup, but it will work.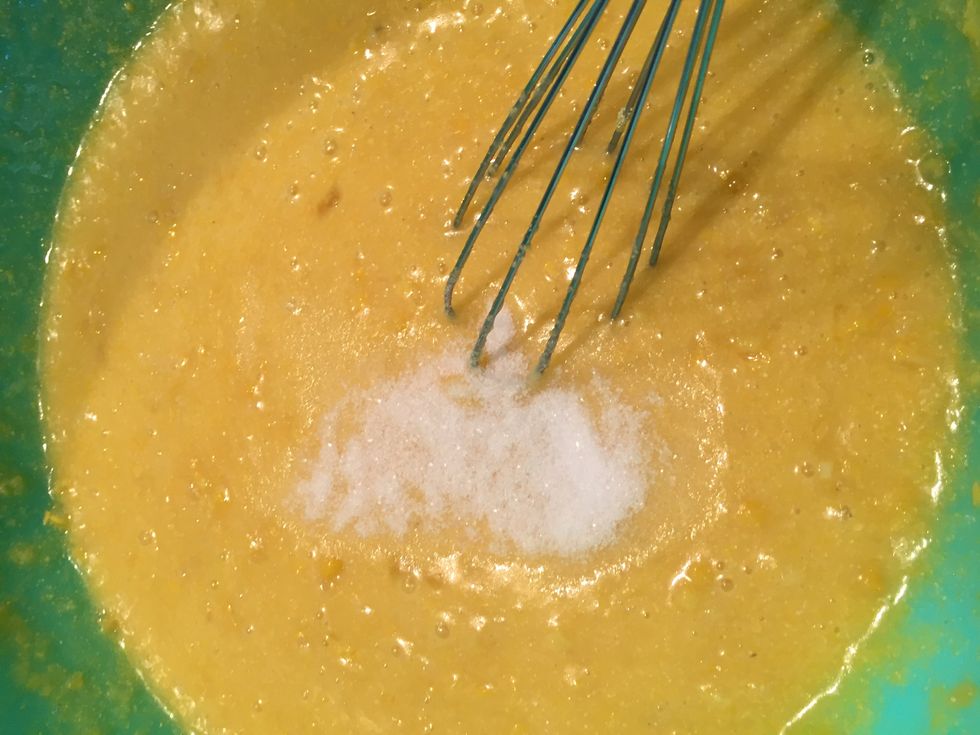 While you're mixing in the cornmeal, don't forget to add the salt.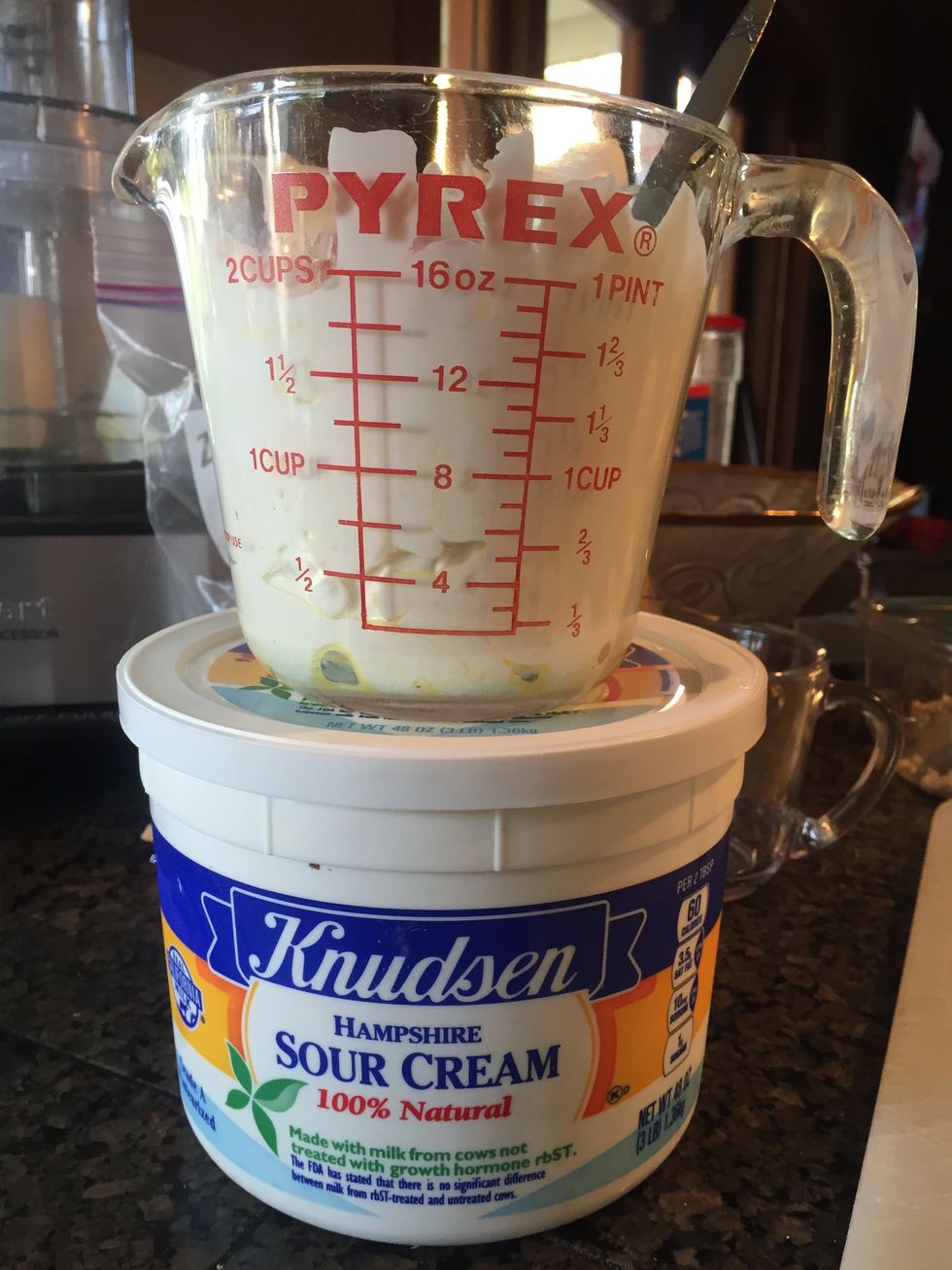 My sister has substituted 2 cups of Greek-style yogurt for the sour cream, and she says she can't tell the difference.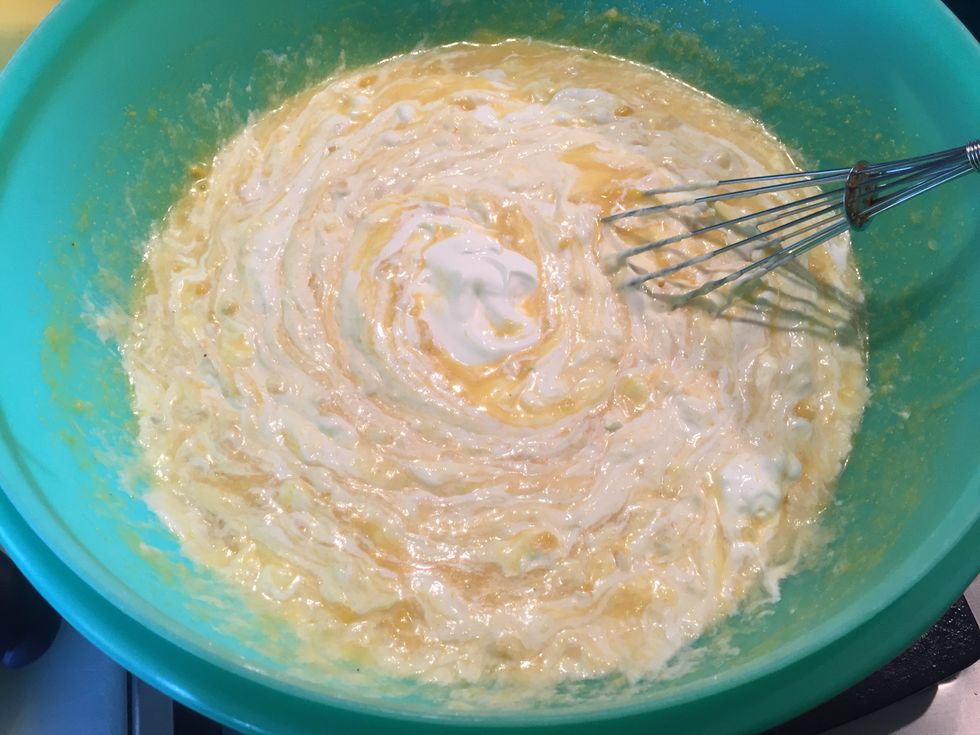 Mix in the 2 cups of sour cream or plain, Greek-style yogurt. Now the stuff gets to be a lighter color of yellow... but it's still yellow.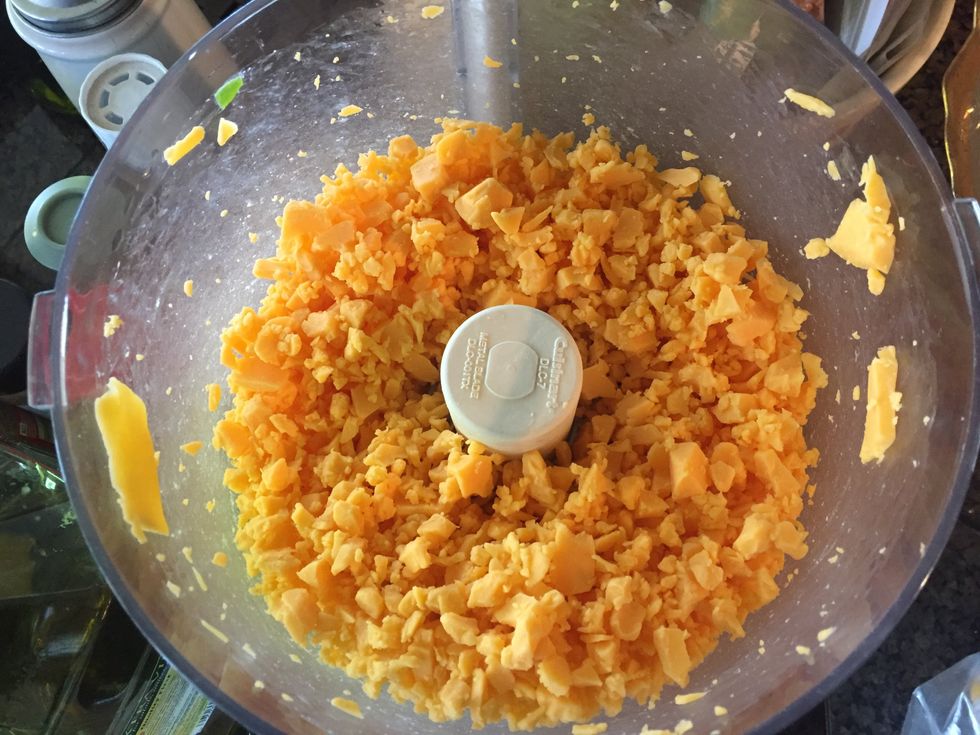 You can grate the cheddar, or dice it. This time, I crumbled it by pulsing it in my food processor.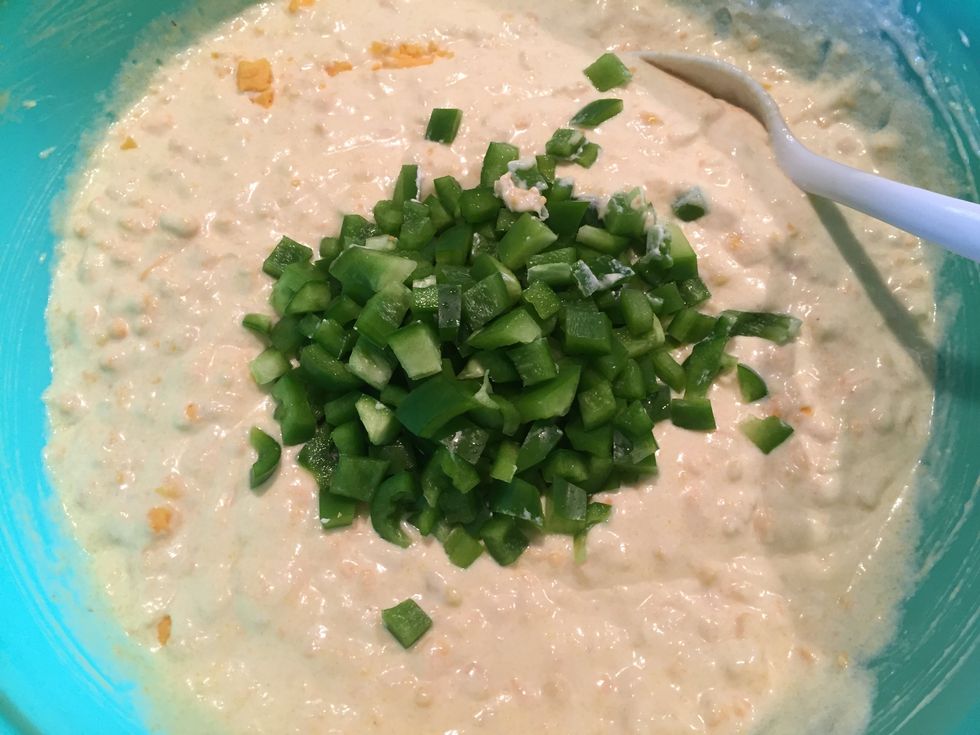 After you mixed in the cheese, add in the bell peppers. If you don't like the green ones, use the red ones. They give the dish some bright spots of color too!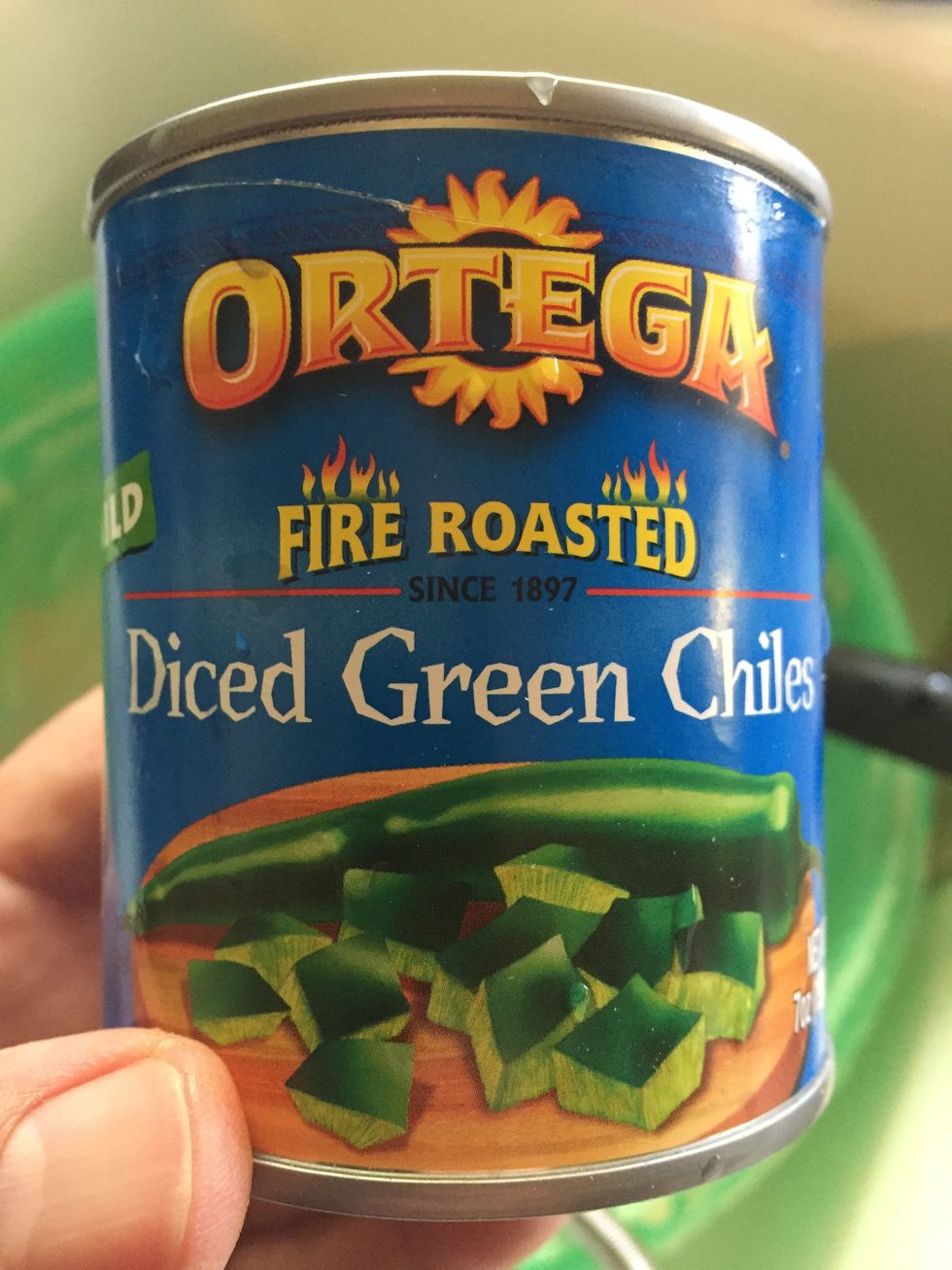 This is a 7oz can of chiles, but after draining out the liquid, the volume goes down to about half... so I count it as 4oz.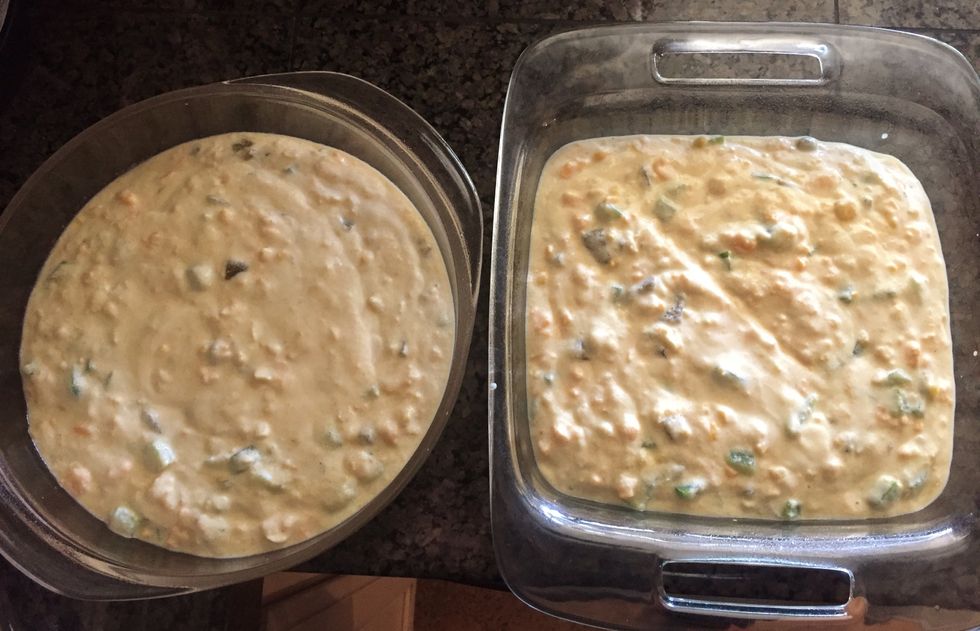 You can bake this all in one large oven proof dish, or you can divide it into two smaller dishes, one for each end of your holiday table. Bake it at 350F degrees for about an hour.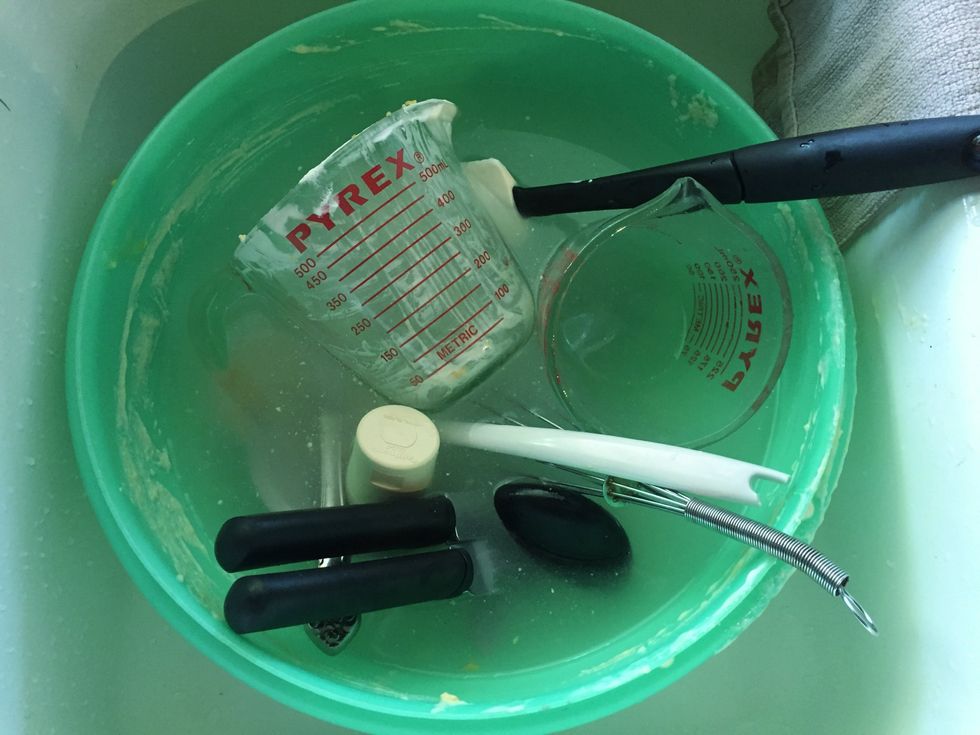 While it's baking (about an hour), I like to do the washing up. This dish cannot be made ahead and baked the next day. Trust me. I tried. It came out very watery and NOT good.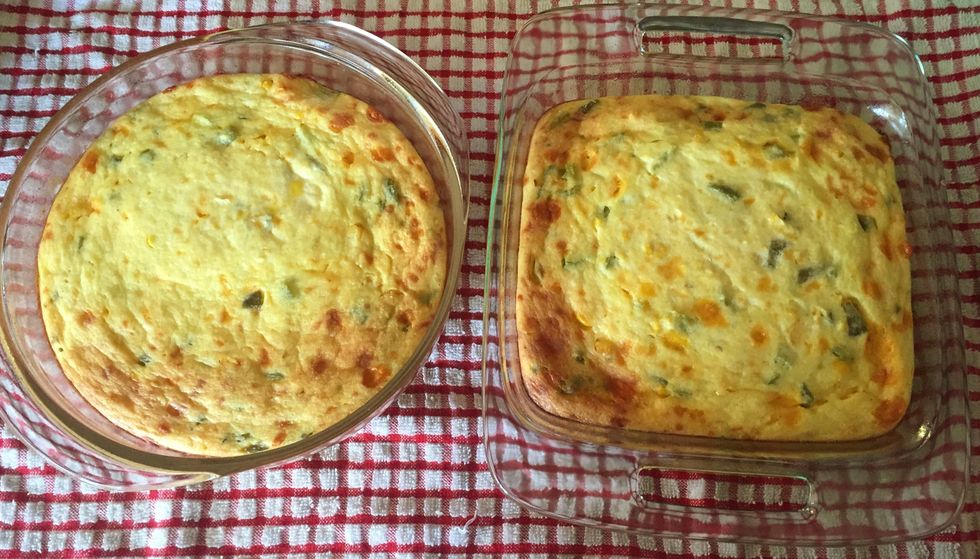 When the stuff is puffy and golden brown, pull it out and let it set. The tops will fall a little bit, but this dish will not disappoint. It is delicious on the day and reheated for many days after.
2.0 15 oz cans cream style corn
1.0 stick of butter melted
4.0 eggs beaten
1.0c yellow cornmeal
2.0tsp salt
2.0c sour cream
2.0c diced or shredded cheddar cheese
1.0c chopped bell peppers
4.0oz diced, fire-roasted green chiles
Pamela Tarango
I am a 27 year veteran of the teaching profession. Snapguide is the perfect creative outlet for me.